Get ready to shed that Winter coat and welcome Spring with open arms. Before you do that, though, you'll want to prepare with products that are all about new beginnings — new foods to get healthy, new skin care finds, and new accessories for organizing your jewelry. Of course, you'll need a fresh scarf and necklace to look your best too. It's all about putting some spring in your step.
See what was in our March box and join POPSUGAR Must Have [1] to get in on the fun! Don't wait. Order now and you can still snag the April Must Have box!
Must Have Fashion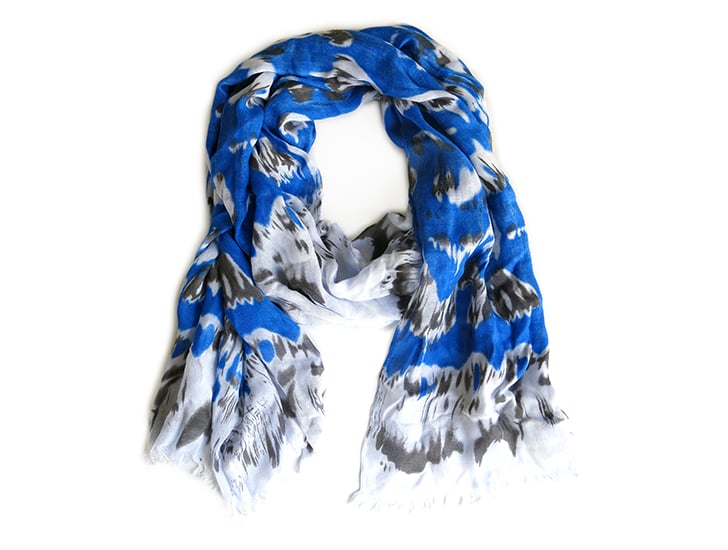 Like a good hat on a bad hair day, a great scarf will effortlessly jazz up any outfit. That's exactly why we love Brokedown's blue Ikat print [2], designed exclusively for POPSUGAR Must Have subscribers. Because it's also incredibly soft and lightweight, don't be surprised if you find yourself wearing it 24/7.
Must Have Fashion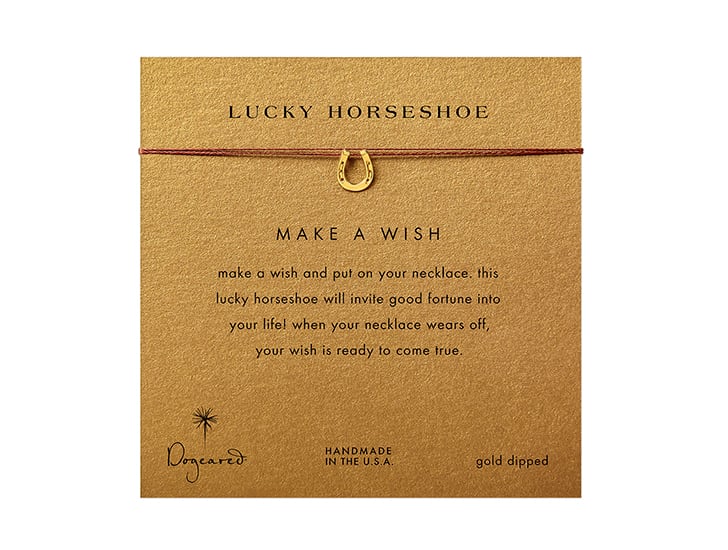 Make a wish! And then put on this Dogeared horseshoe necklace [3]. The idea is that the cute gold charm will lock in any good luck that comes your way. Which, in your case, will be plenty.
Must Have Beauty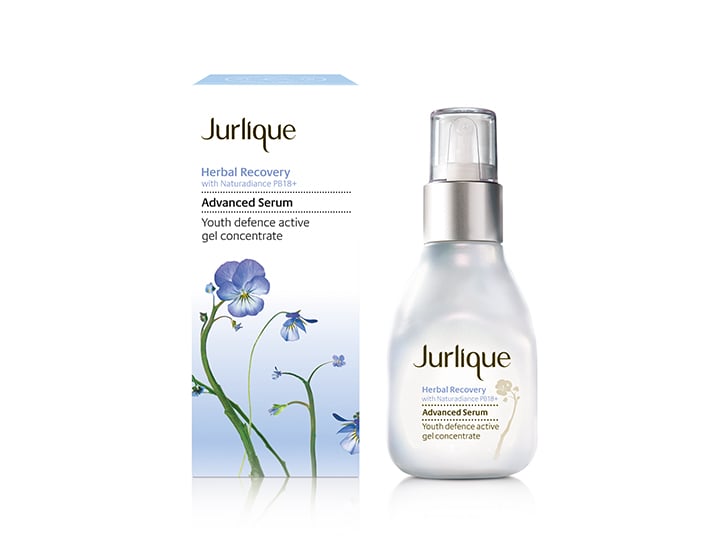 We've found the fountain of youth. Made from organic ingredients, Jurlique's advanced face serum [4] promises to diminish dullness, reduce fine lines, and increase hydration, all while protecting skin from everyday harshness. The result? A radiant face that's photo-worthy at all hours of the day.
Must Have Home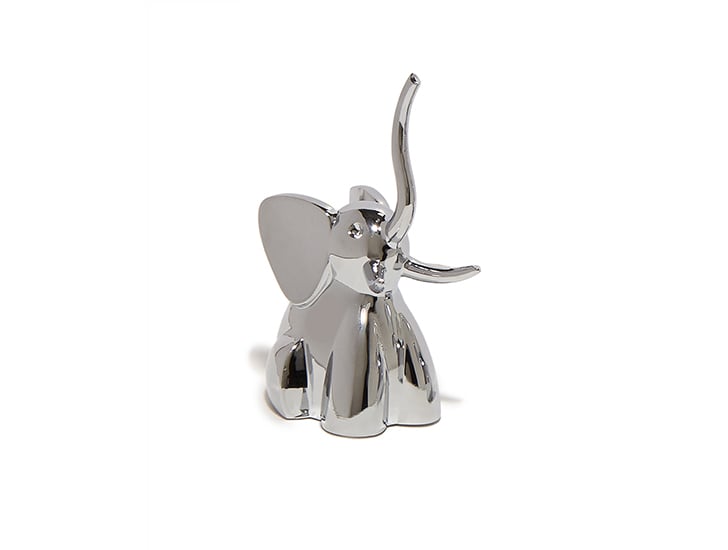 Don't let this silver elephant fool you — it's not just for looking cute. The charming BaubleBar accessory [5] will make sure you can always keep track of your rings and will add some pizzazz to your side table or vanity. Fun and functional? Consider us sold.
Must Have Fitness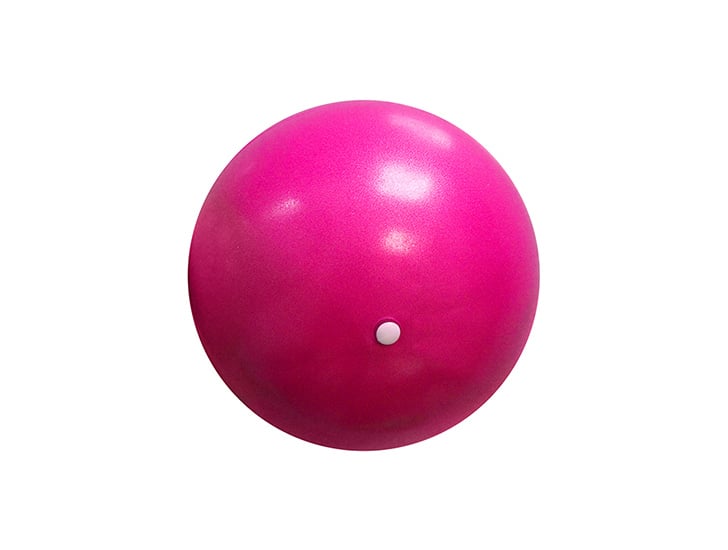 Imagine all the ways you can use this ActiveForever mini fitness ball [6] for different types of exercises, be it for thighs, abs, or arms. But first you'll need some tips and tricks, which you can find right here on the Must Have blog [7] . The best part is that instead of having to use a pump and needle, you can quickly expand it by inserting the accompanying straw and blowing.
Must Have Food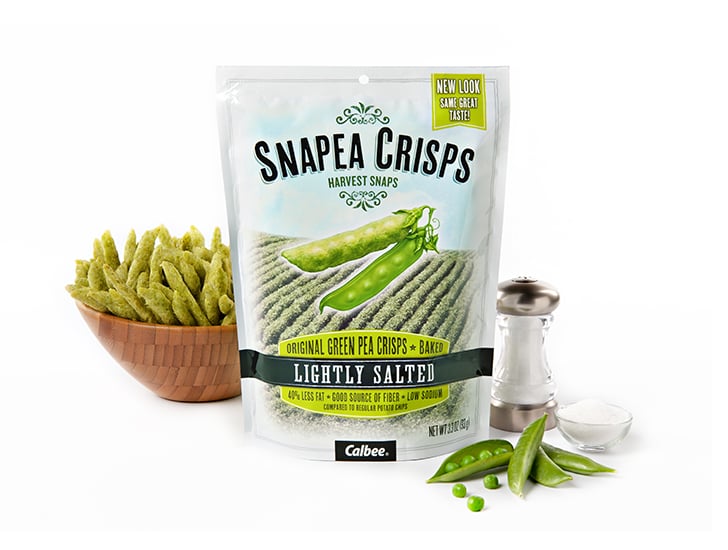 If you didn't like peas as a kid, it's because they never tasted this good. With one bite of these lightly salted, high-fiber Snapea Crisps from Harvest Snaps [8], you'll be hooked on the great flavor and crunchy texture. Enjoy them as a midday snack or salad topping; either way, you'll get your dose of natural goodness.
Special Extra
Nature's Bakery All Natural Stone Ground Whole Wheat Strawberry Fig Bars [9]
A great snack you can eat at all hours of the day is hard to find. Until you try one of Nature's Bakery's strawberry fig bars, that is. Enjoy the delicious treats when you're on the go in the morning or after an evening workout. They're all natural and all yum.
Did you love the March Must Have box? You're in luck! Order now and you can still grab the our March Must Have today!

[10]