Oh no say it isn't so. Has Paris really gotten a hold of Andy Roddick also? Is there any man that can say no to her? What kind of spell does she put them under? We used to think Andy was a real score but now we wonder how he can go from dating the likes of Mandy Moore to Paris Hilton. Word is Paris and Andy got quite cozy in Vegas - perhaps the same night when she flashed her ass? Oh Andy, we thought you were different then the rest. Here's more: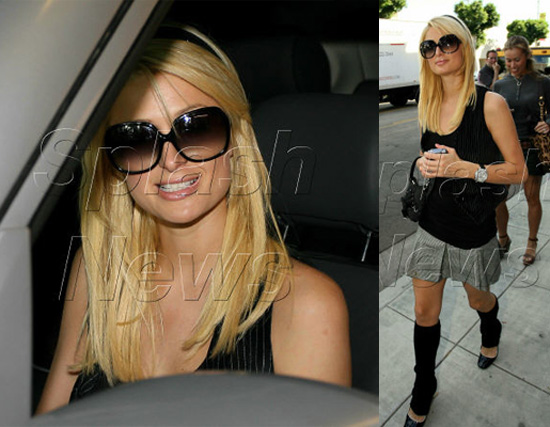 My snappers caught the couple flirting at Las Vegas' trendy Tao nightclub this weekend.

Then two hours later, at 3am, they were spotted in the nearby Pure club getting very cosy on the VIP bed.

An onlooker told me: "They were snuggling up to each other while drinking Grey Goose vodka and shots of Patron.

"They were clearly a couple. She was very touchy-feely and he couldn't keep his eyes off her.

"After a couple of hours they left together."
More pics of Paris showing off her face after the fight with Shanna at Hyde so read more