Paris and Benji Get Touch-y in NYC
Paris Hilton looked a little bit '80s on her way into Touch nightclub in NYC with Benji last night. Tomorrow she'll be back on Letterman again to talk about Paris Hilton's My New BFF, though judging from how often she stops by, it seems like the Late Show host has already taken the spot. Paris's silly clubbing outfit aside, she and Benji are going strong as she enters full-on promotional mode for her TV show. There's a lot that can be said about Paris, but she's always happy to get out there and sell her products.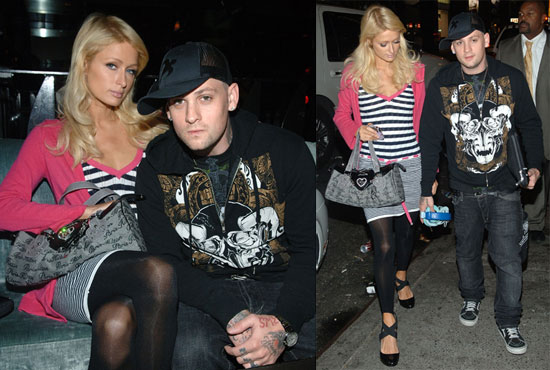 To see more of Paris and Benji just read more.