Paris, Emmy, Rumer Enjoy Don't Call It A Phone Party
Paris, Emmy, Rumer Enjoy Don't Call It A Phone Party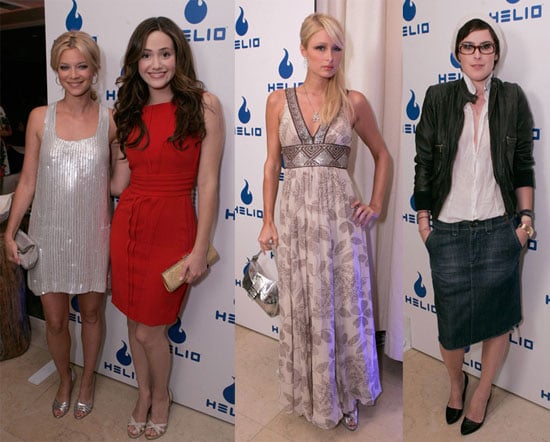 0
Paris, Emmy, Rumer Enjoy Don't Call It A Phone Party
Paris Hilton looked a bit like a wax version of herself at last night's Helio Summer Celebration benefiting Heal the Bay in LA. Hey, attending a party that supports a good cause pretty much counts as charity work, right? Emmy Rossum and Amy Smart looked like buddies on the red carpet, while Rumer played it safe keeping herself more covered up than we've been seeing recently. I wonder if Bai Ling showed off any of her hot hot signature dance moves at the party. Fun times.
To see more pictures from the party including Bai Ling, Debbie Matenopolous, Brooke Mueller and more just
Images include Amy Smart, Rumer Willis, Branden Williams, Bai Ling, Paris Hilton, Emmy Rossum, Debbie Matenopolous, Juliet Rogulewski, Brooke Mueller, Adam Smart and Eric Szmanda.