Paris' Eyes Hate Her Fake Blue Contacts, Act Up
Paris' Eyes Hate Her Fake Blue Contacts, Act Up
Way to ruin Paris' blue-eyed parade, wonky left eye. She was just having a good time, ignoring doctor's orders like any young woman would, and you have to go and be a baby about it by drying out, drooping more and providing fodder for bloggers everywhere. According to Page Six, Paris wants to fix her eye once and for all: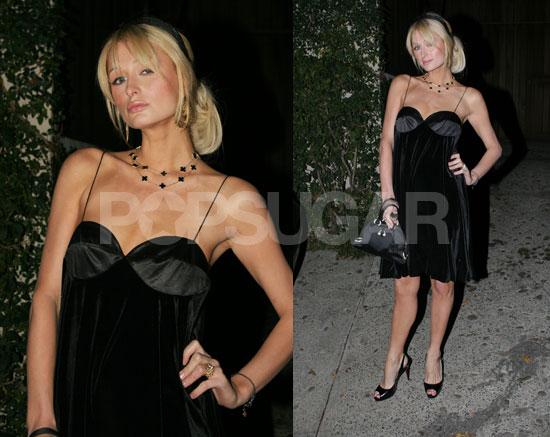 According to a Beverly Hills source, Hilton stopped by a plastic surgeon's office with sister Nicky earlier this week, seeking to "fix her drooping left eyelid." Our insider says Paris had hush-hush surgery six years ago to lift her lids. The muscles of her left eye were supposedly damaged as a result, "causing it to droop more than the right" - a look that was once parodied on "South Park." Hilton, who is filming "The Hottie and the Nottie," has made things worse by wearing blue-tinted contact lenses over her naturally brown irises. "They have been drying out lately," dished the tipster. "She is ignoring doctors' orders to not wear her tinted contacts." Paris' rep Elliot Mintz told Page Six, "To the best of my knowledge, Paris has never had any kind of cosmetic surgery and has not mentioned any medical procedures having to do with her eyes."
Eye surgery sounds rough, but if she's finally able to fix her eye (and pretend it's whatever color she wants), more power to her. I just hope Paris never ventures into contacts of the creepy opaque variety. Talk about nightmares.