It's a good thing Paris just scored $1 million from judging a beer contest since she has just gotten fired from another gig of hers. Paris is back in LA and has returned to a bit of trouble. Fred Khalilian, the business man who hired Paris to be the face of Club Paris, says she's been too busy to show up for scheduled appearances at one of the clubs in Orlando. Her flaky behavior isn't anything new to Khalilian. Two years ago she showed up 6 hours late to the grand opening. Khalilian is evidently so tired of her flakiness he has fired her. Here's more: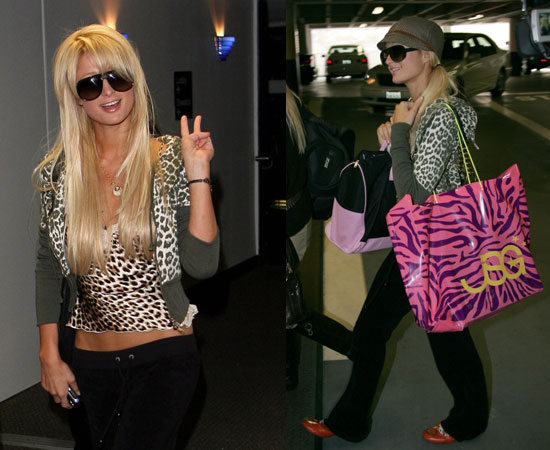 She's created a circus for herself," he said. "It's all about: How has she screwed up now?"

Khalilian does not want to change the name of the Orlando club, or one opened in Jacksonville last year, because he said the name is so well known. Instead of Club Paris representing Hilton, it will stand for the city, Khalilian said.

He plans to hold a competition to find the new face of his clubs.

Hilton's spokesman Elliot Mintz told The Associated Press that neither he nor Hilton have been contacted by Khalilian.

"I'm certainly disappointed to learn of Fred's unfortunate comments." Mintz said. "We shall address his statements at the appropriate time."
Wonder what Paris would do without Eliot? He always puts such a nice spin to every bad situation Paris gets herself into. As for the club, well at least it's getting some press now by firing Paris. More of Paris double leoparding it back in LA so read more