Paris Hilton Is a Razzie All-Star
Paris Hilton looked a little bit like a wax figure of herself posing at the opening of a Bliss boutique in Tokyo today. She was in good spirits waving to fans on her way out, despite rumors that there's another sex tape on its way to the public. She does have some nominations to celebrate — or not — this week. While she was passed over by the Academy for an Oscar nod, she was recognized more than once by The Razzie Awards in the worst actress, supporting actress, and onscreen couple categories. At least Paris seems to have a sense of humor about that sort of thing and who knows, maybe she'll pull a Halle Berry and show up to accept the awards herself.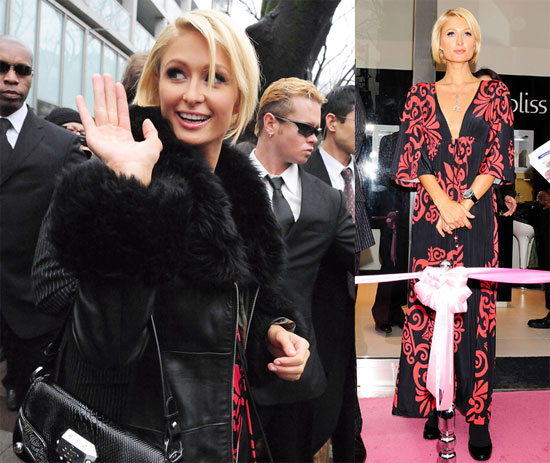 To see more of Paris in Tokyo, just read more.