Paris and K-Fed are more viewer friendly than Britney?
Britney Spears, who has recently gone from bad to worse to crazy lady who lives in the park, may have been dealt another crushing career blow, this time by the NFL. The NY Daily News reports: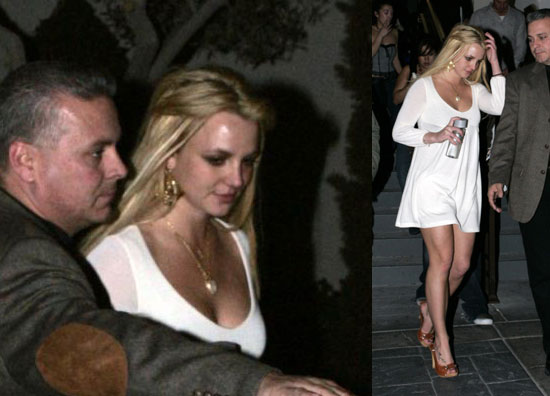 Among the celebrity business being brokered while everyone is in L.A. for the Golden Globes is casting for an all-star NFL Network promo to air during the Feb. 4 football finale.

A source familiar with negotiations says Spears' people were turned down flat when they asked about participating.

"She's too much of a train wreck," says the insider. "Besides, we already have Paris Hilton."
Ouch. Very, ouch. Back in 2003 who would have ever thought that Brit Brit would be considered more of a disaster than Paris Hilton (who, at that point, was still living off Sex Tape fame). Nothing says time to reevaluate this reinvention thing like getting passed over for a Hilton.
Even more Ouch, though, is that Kevin Federline is lined up to star in a Superbowl ad of his very own for Nationwide Insurace. Albeit, it's a self-mocking ad, but the paycheck still counts. How's that for Irony?
Who would you rather see in a Superbowl ad: Britney, Paris.....or K-Fed? For more pictures of Britney in Vegas just read more