Paris Is The Picture Of Innocence, Right?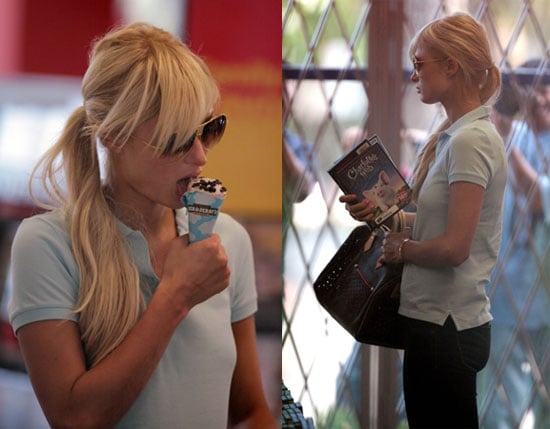 0
Paris Is The Picture Of Innocence, Right?
Seriously Paris? From wearing all white, to attending church every Sunday, to carrying around the Bible and now this? Innocently eating ice cream while renting Charlotte's Web? Ok, you want to look innocent. Point taken. Enjoy your last 11 days pre-slammer. Meanwhile, an unlikely supporter is coming to Paris' defense. Simon Cowell recently said, "I feel a bit sorry for Paris to be honest with you. Does she deserve to go to jail? No, I don't think so. But she's a survivor. I'm not condoning what she did and I think she knows she made a mistake, but there's worse things in the world and I just feel a bit sorry for her." I'm not sure I agree with him on that one, but I do like his suggestion for an alternate sentence: "She can come and stay with me for forty-five days." Yup, he might be just the person to keep her in check.
To see more pics of Paris being squeaky clean just