Paris Sells Herself For a Good Cause
Paris promoted her perfume earlier this week at Macy's in SF after she completed her world tour to promote herself. Paris might catch a lot of slack for her self-centered, anything goes lifestyle but every once in awhile she'll do something to impress us. Yesterday lots of celebrities were on hand to raise money for Kevin Spacey and his Old Vic Theater at Fifty in London, but Paris ended up giving the most - of herself that is. Here's more: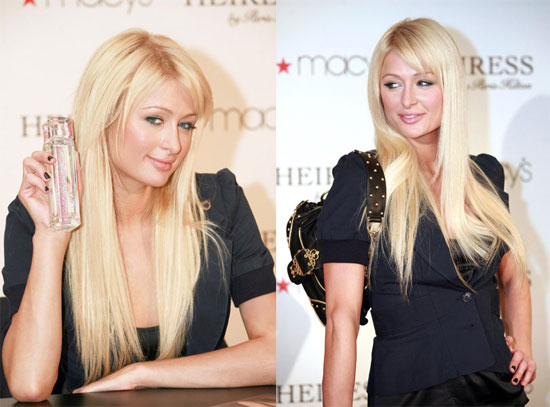 While Sir Elton John, Elle Macpherson, Claudia Schiffer, Jude Law and Dame Judi Dench were generous enough to hand over $5,000 a plate for the lunch, Paris Hilton was the most generous of all - or maybe she just wants to meet a rich guy. For the auction, she agreed to go to dinner in L.A. with the highest bidder.
Well, at least it's for a good cause. I wonder how much she'll go for? And for more pics of Paris and her Heiress just read more