Paris and her new man's ex, Shanna Moakler got into a fight last night at Hyde, and both have filed police reports. Paris says Shanna punched her in the face, and Shanna says Paris' pal Stavros pushed her down some stairs. I'm betting this all has a little something to do with Paris spending time with Travis. TMZ reports: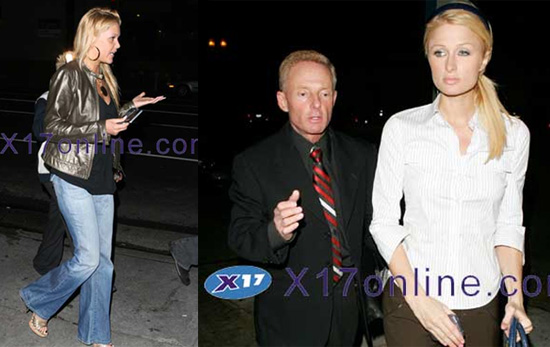 Elliot Mintz, Paris' publicist, tells TMZ that his client was at Hyde nightclub Wednesday night and at approximately 1:10 a.m. she says she was approached by Shanna, who allegedly began screaming obscenities at her. Hilton says at that point Moakler struck her in the jaw with a closed fist as she continued to shout profanities. Mintz says Moakler was restrained and several people helped Paris exit Hyde. Mintz says Hilton never touched Moakler.

Mintz and Hilton then went to the LAPD's Hollywood Division where she filed a police report, alleging battery.

We're told Moakler also went to the station to file a report against Paris' companion that evening, Stavros Niarchos, alleging that he poured a drink over her head. A source tells TMZ that Moakler alleges that Niarchos shoved her down some stairs.
Paris sure doesn't look too beat up. More pics of the two so read more