Paul and Seann Show Off Their Model Behavior
Paul Rudd and Seann William Scott headed to TRL yesterday to promote their new movie Role Models. Paul rocked his Obama t-shirt for the many photo ops, before his candidate got elected last night. He'll also be taking on hosting duties for SNL next weekend, though lots of you are on the fence about whether or not you'll be tuning in after the election. Either way, the movie opens on Friday and is already getting good reviews — be sure to check back to see what Buzz had to say about Paul and Seann as a comedy team.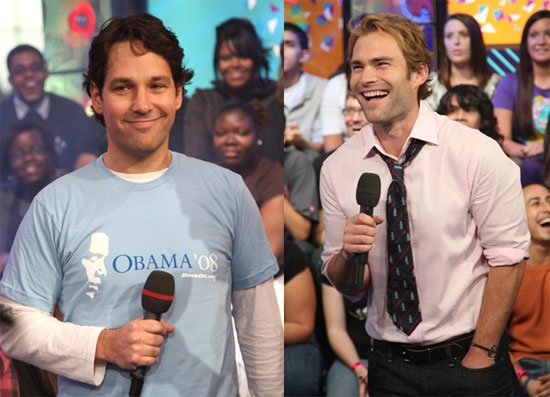 To see more of Paul and Seann goofing around, just read more.