Paula Deen Racist Comments
The Race Discrimination Claims Against Paul Deen Have Been Dismissed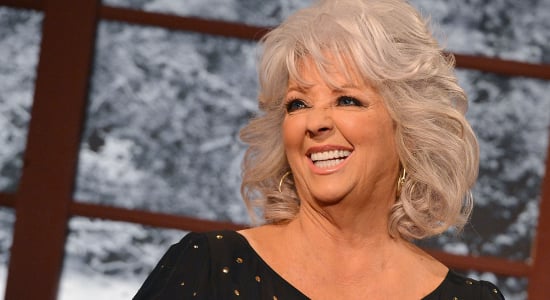 Paula Deen is back in the headlines, this time because a federal judge in Georgia threw out the racial discrimination claims against her. She still faces sexual harassment claims, but it's a positive step for Deen following weeks of controversy. "We are pleased with the court's ruling today that Lisa Jackson's claims of race discrimination have been dismissed," her rep said in a statement. "As Ms. Deen has stated before, she is confident that those who truly how how she lives her life know that she believes in equal opportunity, kindness, and fairness for everyone."
For weeks the TV personality was wrapped up in a discrimination lawsuit brought on by a former employee, and after Deen admitted to using the N-word in the past, Internet backlash came quickly. There was a string of apologies, canceled contracts, and people loudly voicing their opinions on whether or not Deen should be forgiven. Random House also canceled the publication of Deen's book and her ex-husband offered his two cents on the controversy. To catch up on the story, take a look at this full timeline of events:
The Lawsuit
Lisa Jackson, a woman who previously worked for Paula Deen Enterprises, alleged sexual and racial discrimination in the workplace. During a May 17 deposition, Deen responded to the lawyer's questioning, and when the transcript made its way to the web, her words quickly went viral. She admitted to using the N-word in the past and made controversial racial comments about planning a Southern plantation-style wedding.
Paula Deen's Apologies
On Friday, June 21, Deen didn't show up for her appearance on Today, and later that afternoon, she posted a video statement to address her racial comments. "I want to apologize to everybody for the wrong that I've done," she said. "I want to learn and grow from this. Inappropriate, hurtful language is totally, totally unacceptable." See her full apology below:
To see the rest of Deen's rough week including her Today show interview, just read more.
Hours after posting her first statement, Deen followed up with another video that touched on her career, her family, and her work, begging fans to accept her apology.
Lost Deals and Canceled Contracts
On June 21, the same day that Deen shared her video statements, the Food Network announced that her contract would not be renewed. Soon after, she also lost her endorsement deal with a pork company called Smithfield, and on June 26, both Walmart and Caesars Entertainment Corporation announced that they've cut ties with Deen. Even QVC, the company Deen praised for sticking by her side those first few days, said in a statement that they're "taking a pause." And despite her book Paula Deen's New Testament: 250 Favorite Recipes, All Lightened Up rising to number one on Amazon this week, Random House canceled the publication.
Her Sons' Response
Deen's sons, Jamie and Bobby, spoke to CNN's New Day on June 25 to defend their mother. Both men have their own connections to her empire, too, with TV shows on the Food Network and the Cooking Channel plus several cookbooks. During the interview, Bobby said he's "disgusted," calling the events a "character assassination." He added, "Our mother is one of the most compassionate, good-hearted, empathetic people that you'd ever meet. These accusations are very hurtful to her, and it's very sad." See their full interview below:
The Today Show Appearance
On June 26, Deen sat down with Today's Matt Lauer for her first interview postcontroversy. Asked whether she'd have fired herself, she said, "Would I have fired me? Knowing me? No." She became visibly upset, telling Lauer that she's "distressed" over people's words. Watch the full interview below: