Penelope Promotes Without Her Other Sexy Barcelonans
Penelope Cruz was missing all her costars, but was happy to take the stage at the Variety screening of Vicky Cristina Barcelona in NYC yesterday. She wasn't all red carpet done up, she looked effortlessly gorgeous as always. While Scarlett is overseas promoting The Spirit, it wasn't expected that Javier Bardem would make an appearance with Penelope — whether or not the rumors of a rough patch are true. It would be tragic if things weren't working out between the hot Spanish actors and it looks like you agree they're one of the sexiest couples of the year.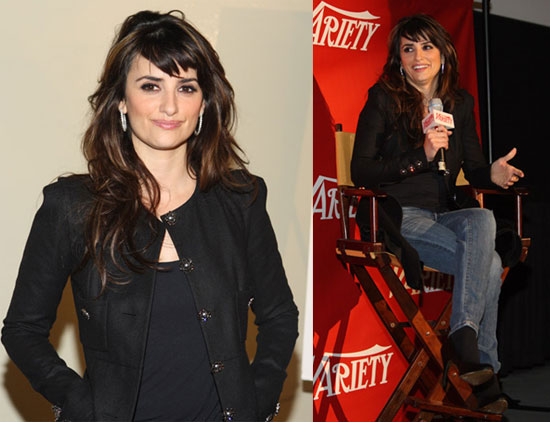 To see more of Penelope just read more.