Just when we thought Pete Doherty was getting his life back together, his band Babyshambles has announced that they will postpone the remainder of its British tour to give Pete more time for rehab. We really hope for Pete and Kate's sake that this is not a set back, that he really is progressing well in his recovery. Here's more: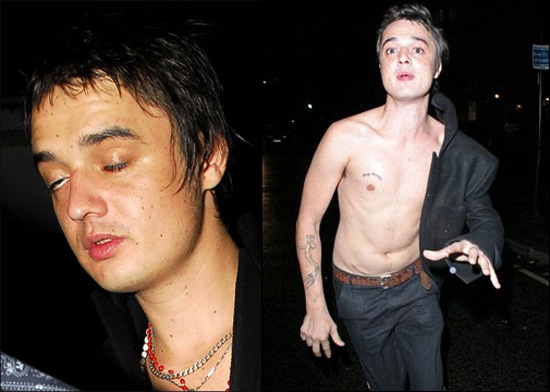 Babyshambles postponed its five remaining dates to allow Doherty's "excellent" efforts at overcoming his addiction to continue, EMI said. Last month Doherty, in court on drugs charges, avoided jail after a judge said she was "impressed" with his attempts to beat his addiction.

"The band apologizes to fans but hopes that they will understand the importance of Peter being able to best continue his good progress in recovering from addiction," EMI said. "The dates will be rearranged for as soon as possible and all tickets will remain valid."