Kate and Pete might have gone to Thailand and had a beautiful Buddhist wedding, but there is already trouble in paradise. Pete evidently has a close relationship with one of his groupies named Nadine Ruddy and the two were snapped together in Germany while Pete was on tour there. Kate is evidently fuming over their so-called friendship and has given Pete an ultimatum. Here's more: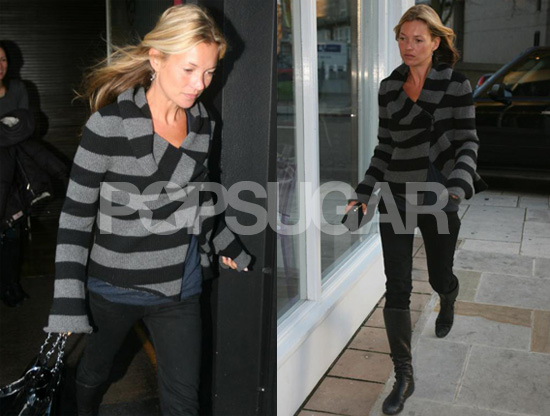 A source said: "Pete has been caught getting a bit too close to female fans in the past and Kate has always gone mad. But this time she hit the roof more than ever because they are planning their wedding. When she found out there was a picture of him and Nadine together at a gig in Germany she went berserk. She can't bear the repeated phone calls - even if they are innocent - and has told him if he goes anywhere near any other woman again it's over."

The Babyshambles singer - who insists he is "just good friends" with Nadine -had been on holiday with Kate, 32, in Thailand. But he flew back on Friday saying they'd rowed after cops in Phuket quizzed him over a dispute with a cabbie. The couple, who thrive on bust-ups, went through a Buddhist wedding ceremony - but will wed legally in London later this month.

And Pete, 27, is busy penning a love song to sing at the reception. My source added: "Pete really wants to show Kate just how much she means to him and has spent hours on the track."
Ah, how romantic. Of course if he really wanted to make Kate happy he could just as easily drop the groupies and the heavy drug use. But that's just a suggestion. We are still wondering what she sees in this guy. Stay tuned for a wedding sometime soon but in the meantime, check out how to get Kate's cute look and for more pics of the always stylish Kate just read more