Photo of Tara Reid Who May Pose for Playboy
Tara Reid Is Rumored to Be Posing For Playboy — Slightly Surprising or Totally Predictable?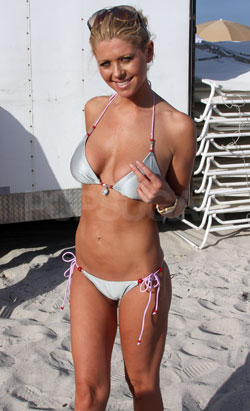 Most of the time we see Tara Reid, she's prancing around in one of her Mantra bikinis on a beach somewhere, or by a pool, or really anywhere she can find a place to slip into a two-piece. So the rumor that she's looking to pose in Playboy doesn't necessarily mean we'll be seeing all that much more skin. It is a little interesting, however, since she has spent so much time talking about her body and complaining about some of the attention given to it. She's even said that she would never pose for Playboy, but hey, everyone has their price. Apparently the shoot took place this week and we should be expecting the photos in an upcoming issue. So what do you think about the rumor that Tara Reid is posing for Playboy — slightly surprising or totally predictable?