Photo and Video of Sacha Baron Cohen as Himself on Letterman, Also Isla Fisher and Bruno
Sacha Baron Cohen Stops by Letterman as Himself! With Isla!
Sacha Baron Cohen took a very rare break from playing any of his characters when he stopped by Letterman in NYC yesterday. He even brought Isla Fisher with him into the studio, which is virtually unheard of, especially when he's out promoting one of his movies. It's refreshing to see Sacha acting like himself rather than Bruno and not surprisingly he 's just as hilarious without being so over the top. He did still change into something ridiculous to go back outside and greet fans, but a little look behind the curtain to show his sweet human side might help bring out fans when the movie hits theaters this Friday.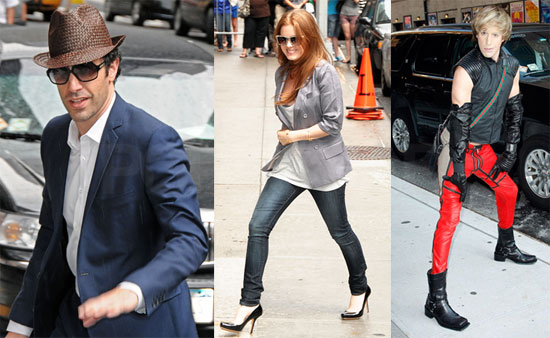 To see more of Sacha and Isla, plus the interview just
.