Photos of 2008 Emmy Winners And News From Press Room, Piven Insults Opening, Stewart Casts Fey
Piven Feels Punk'd, Tina Loses Her Bag & More From Winners!
After taking the podium, the winners and presenters headed back to the press area to pose with their statues and field all sorts of interviews. Buzz and I were lucky enough to be back in the Press Room during last night's Emmys to catch the victorious in all their glory. Buzz has some of the best highlights from Mad Men, 30 Rock, Colbert, Stewart and more. Piven was the first to win and the first to come backstage where he quickly insulted the reality TV host opening saying he thought everyone was being "Punk'd" and called it a "celebration of nothing." Tina Fey was hilarious as always though she ran into a little trouble losing her bag! She told the room to keep an eye out for it saying, "It's a small purple purse with an iPhone in it with a picture of a naked toddler on it." Ha. Alec Baldwin quickly dismissed questions about his personal life, but all in all the cast looked like they were having a blast glowing in their win.
When asked about who should play the Obamas, John Stewart answered, "Tina Fey and Amy Poehler." As for the Republican ticket, Stephen Colbert cast McCain with "Don Rickles" and himself as Sarah Palin "because I also have absolutely no business being vice president." When asked if that means he backs Obama, Colbert quickly responded, "Maybe I don't want [a vice president] to be prepared. Don't read into my words." More from the press room to come — like those Mad Men and women — but until then, check out the huge gallery of photos below.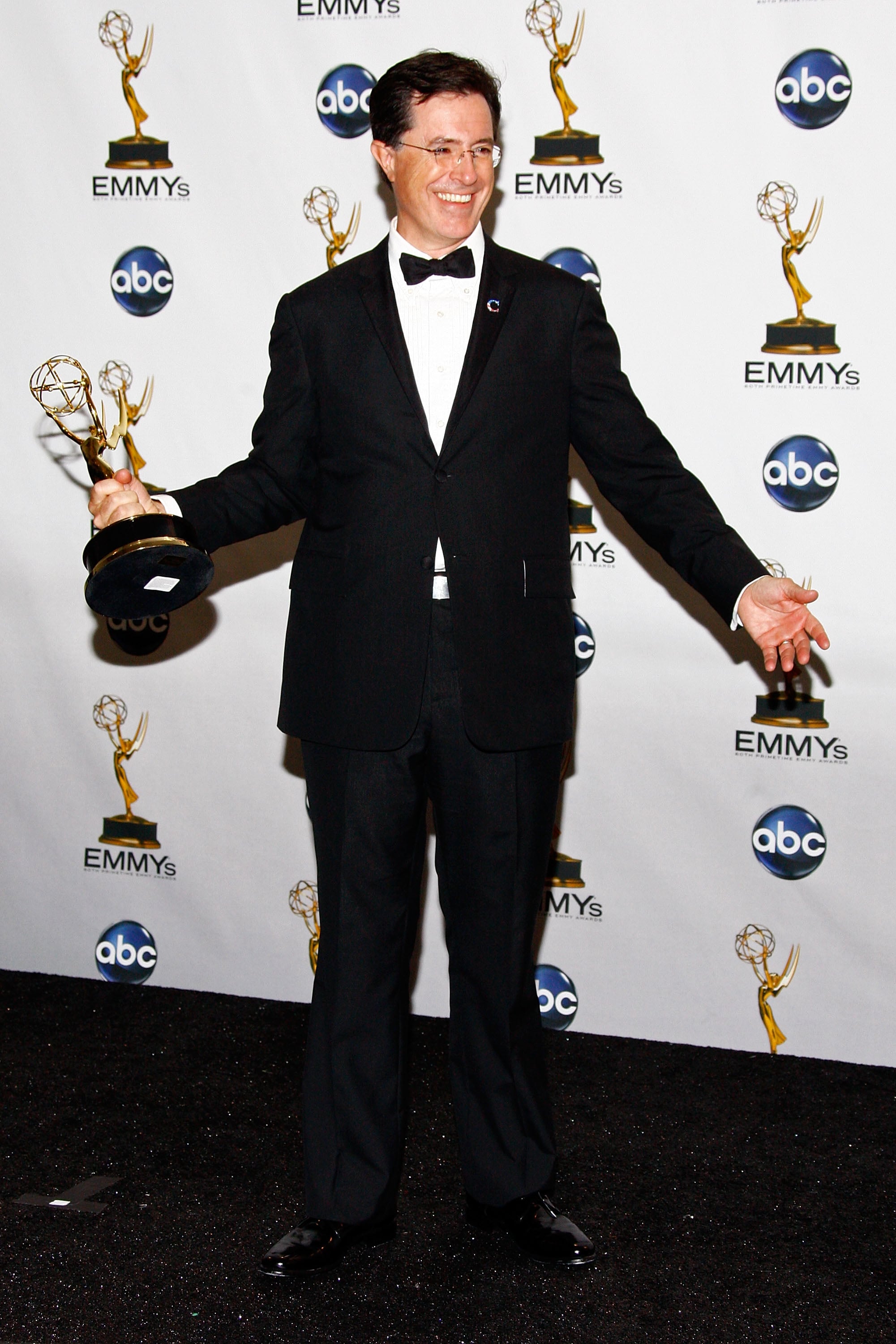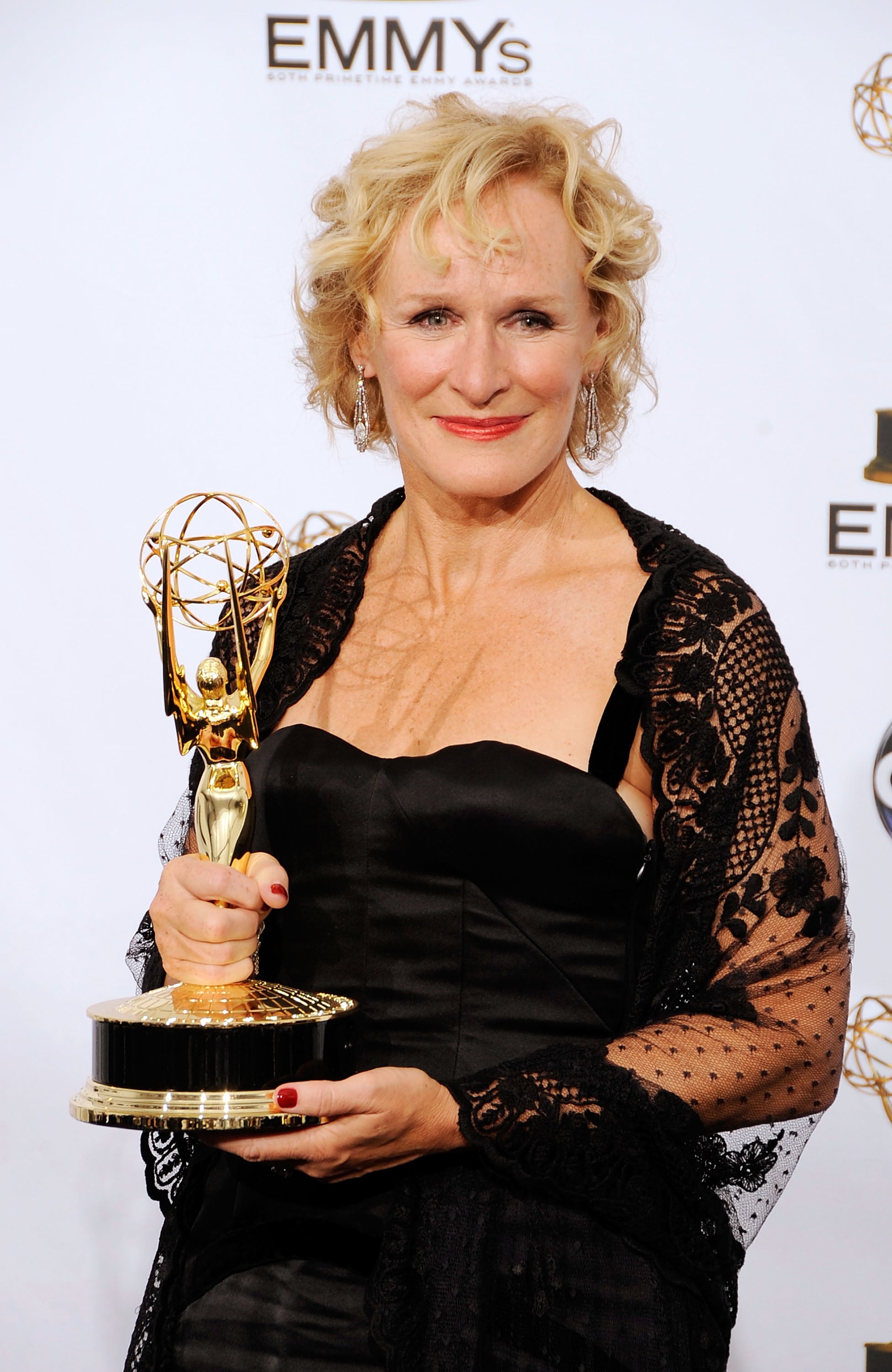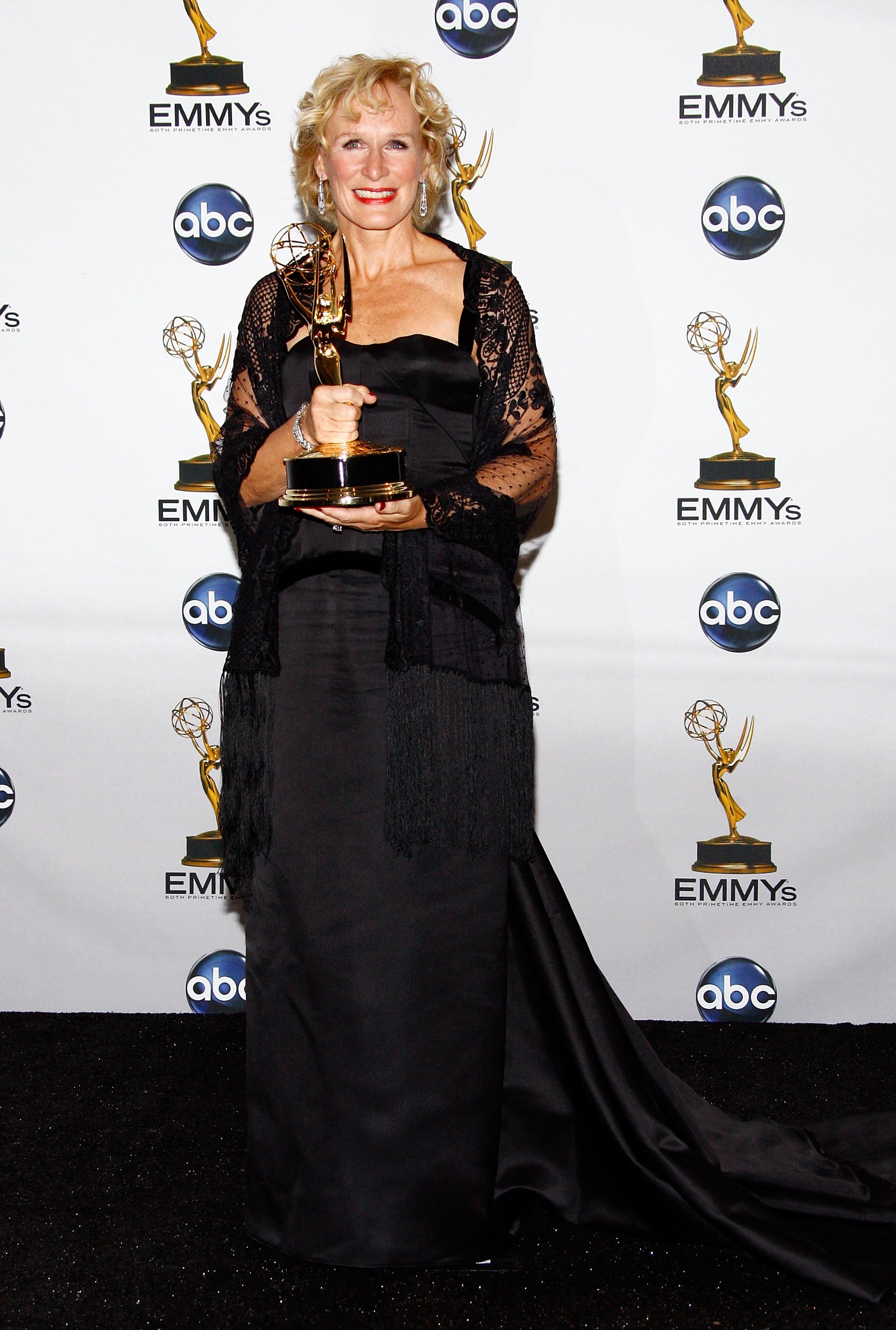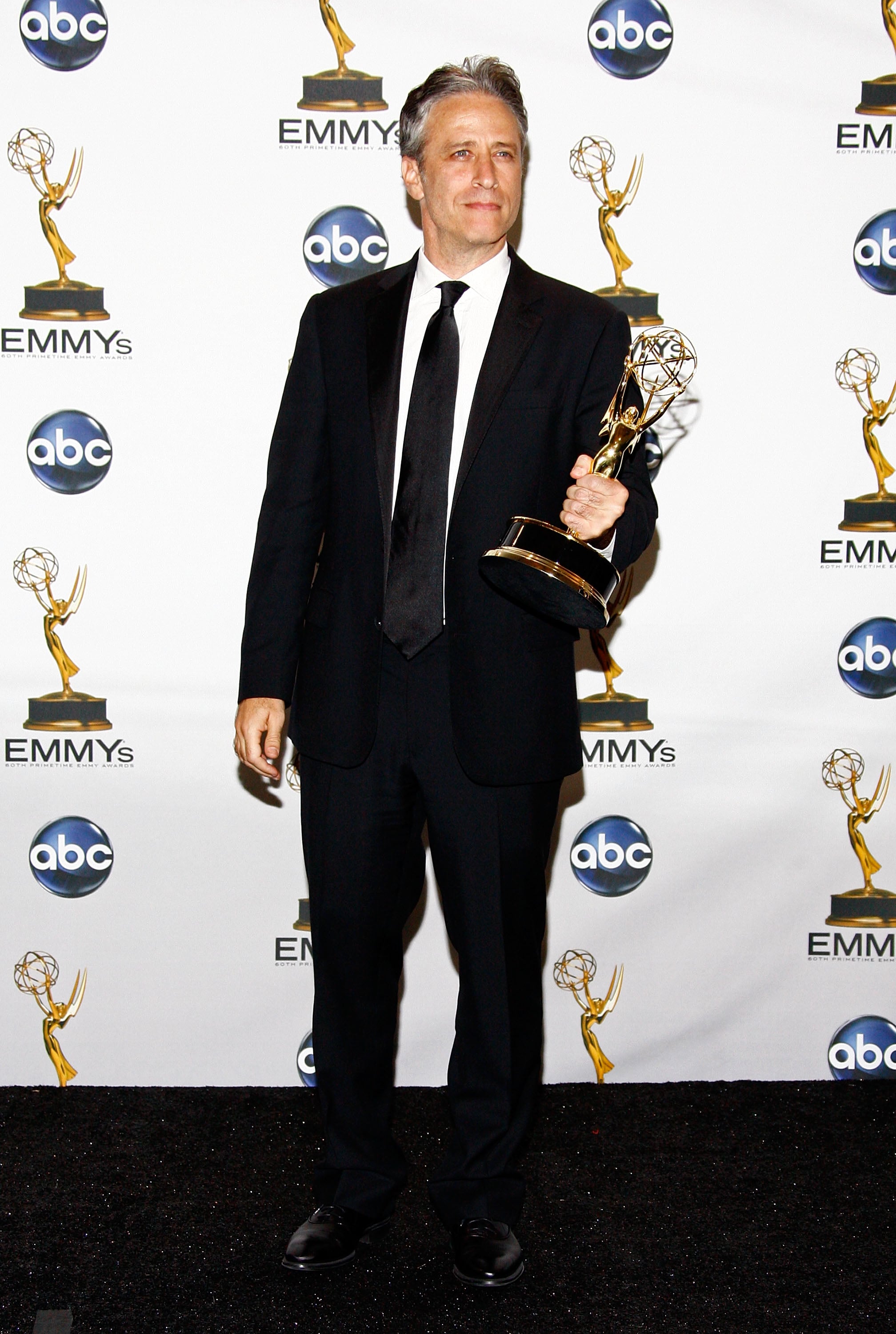 To see a lot more from the press room including Jean Smart, Felicity Huffman, Dana Delany, Paul Giamatti, Brooke Shields, Cynthia Nixon, and over 50 others just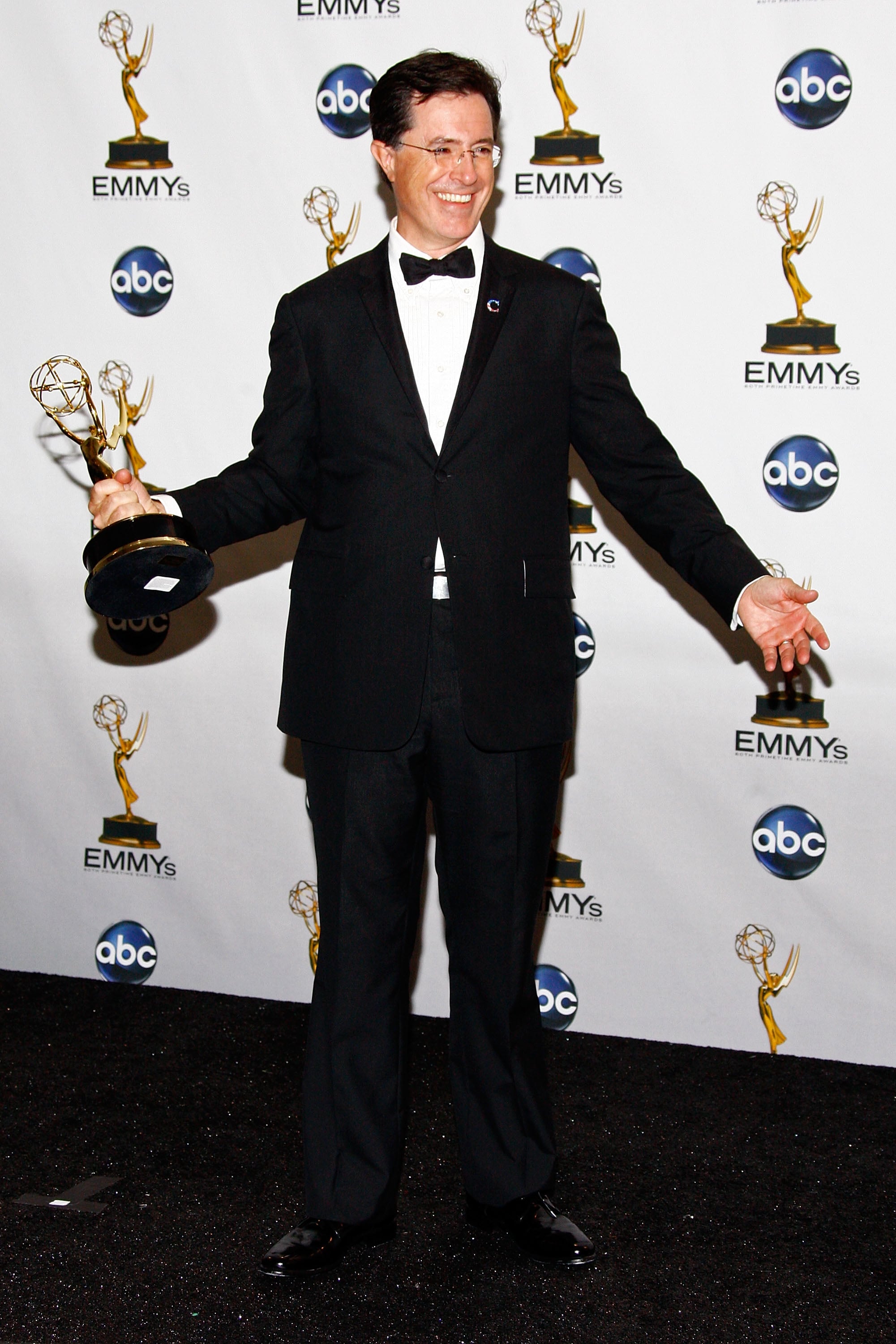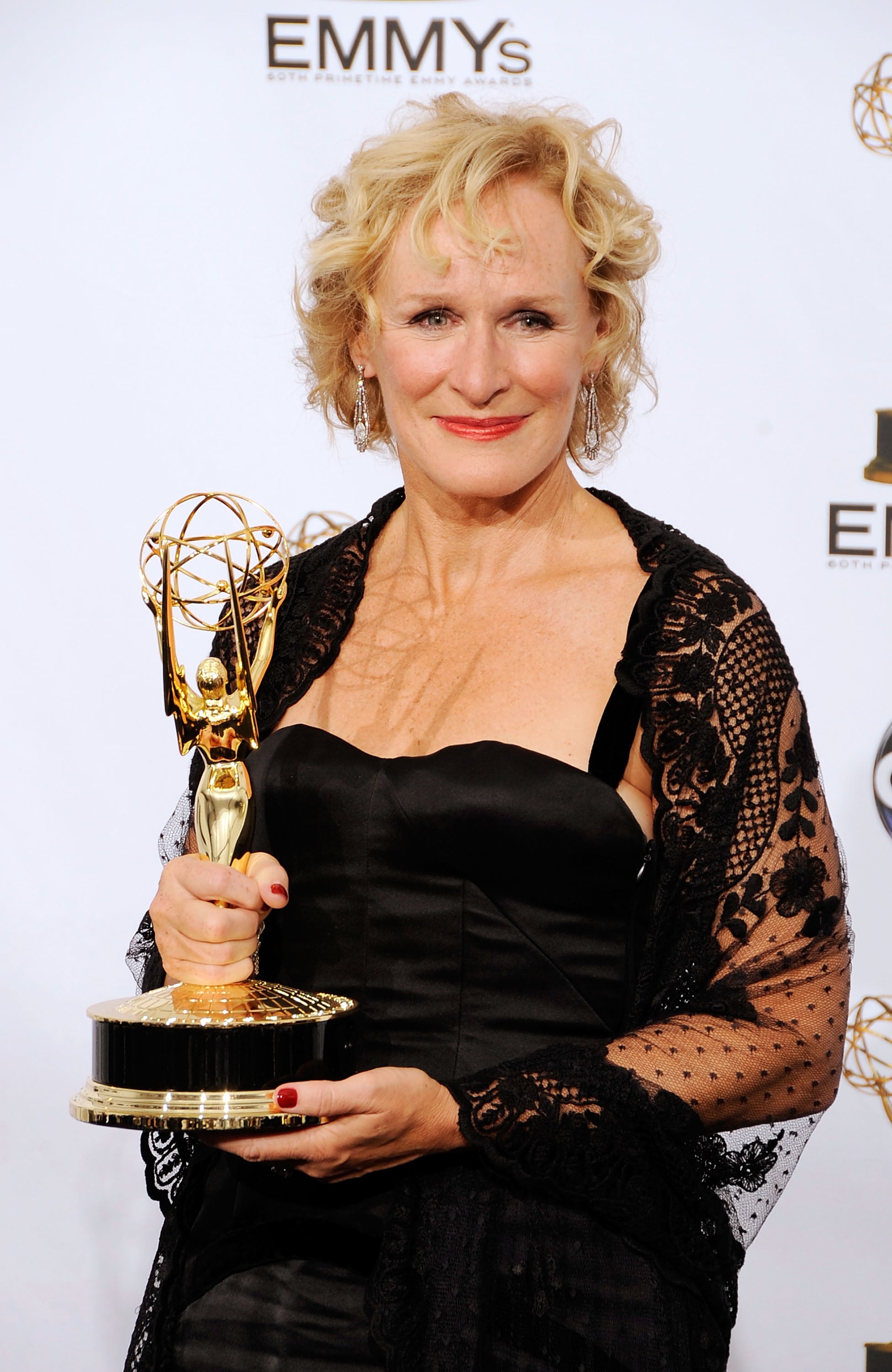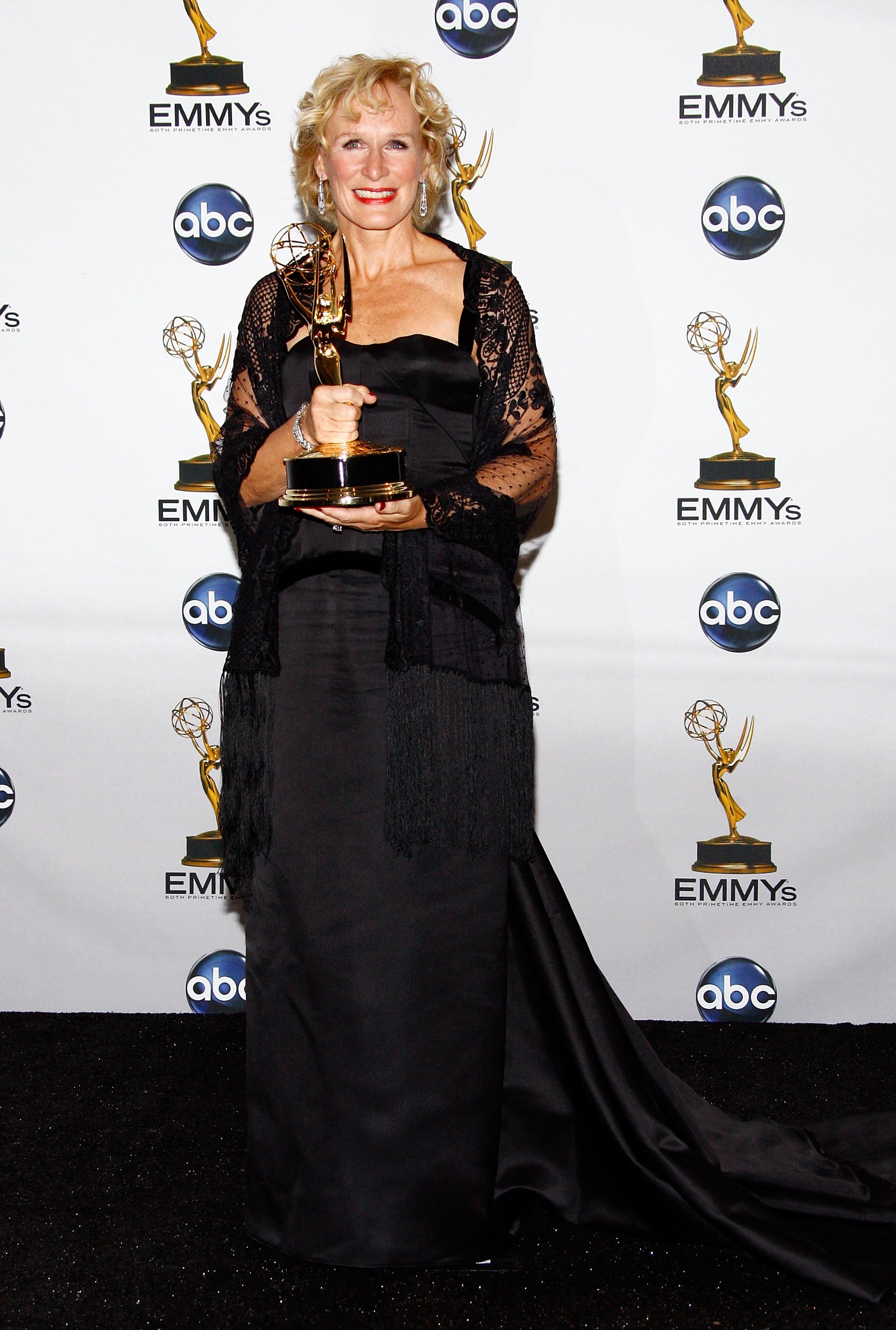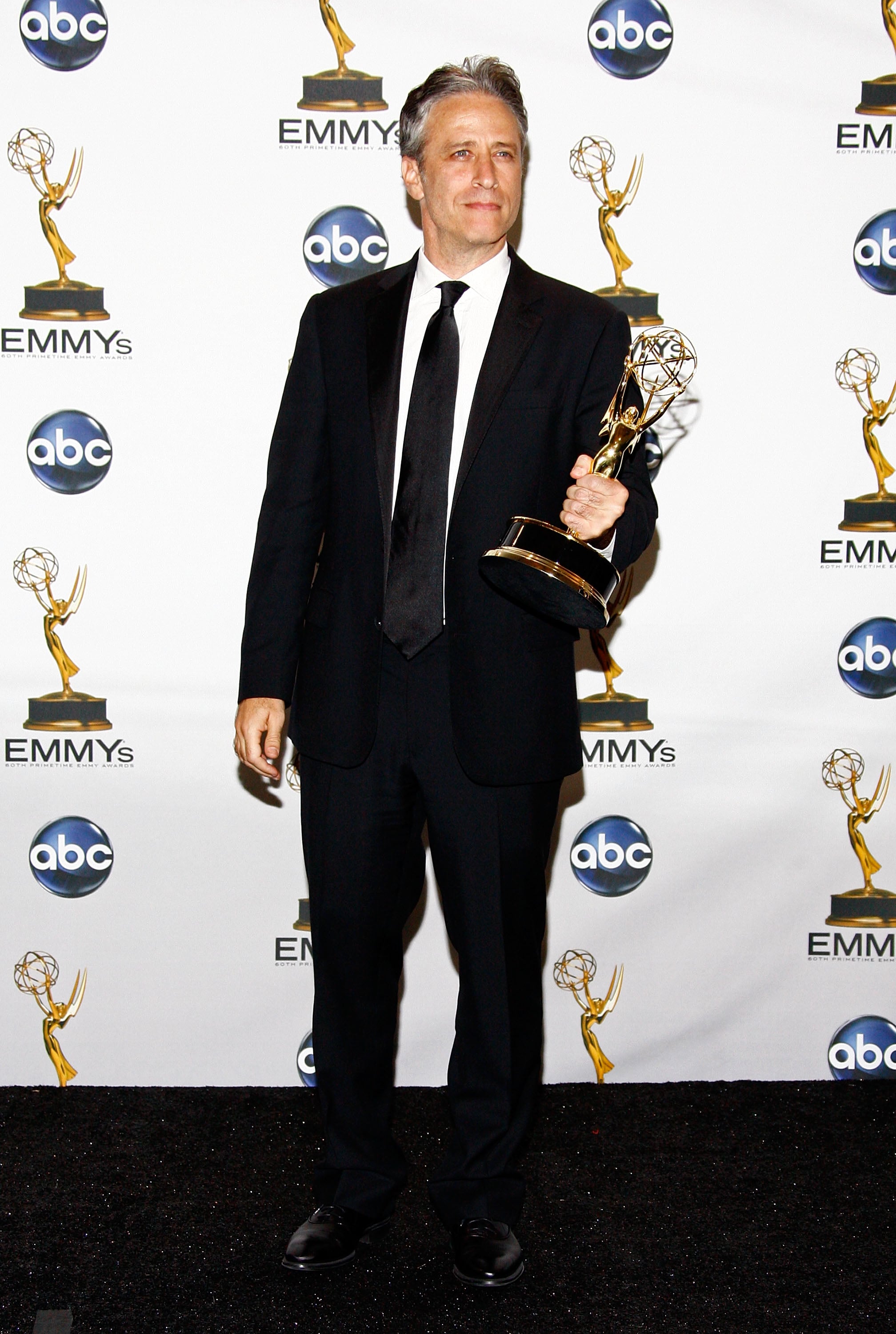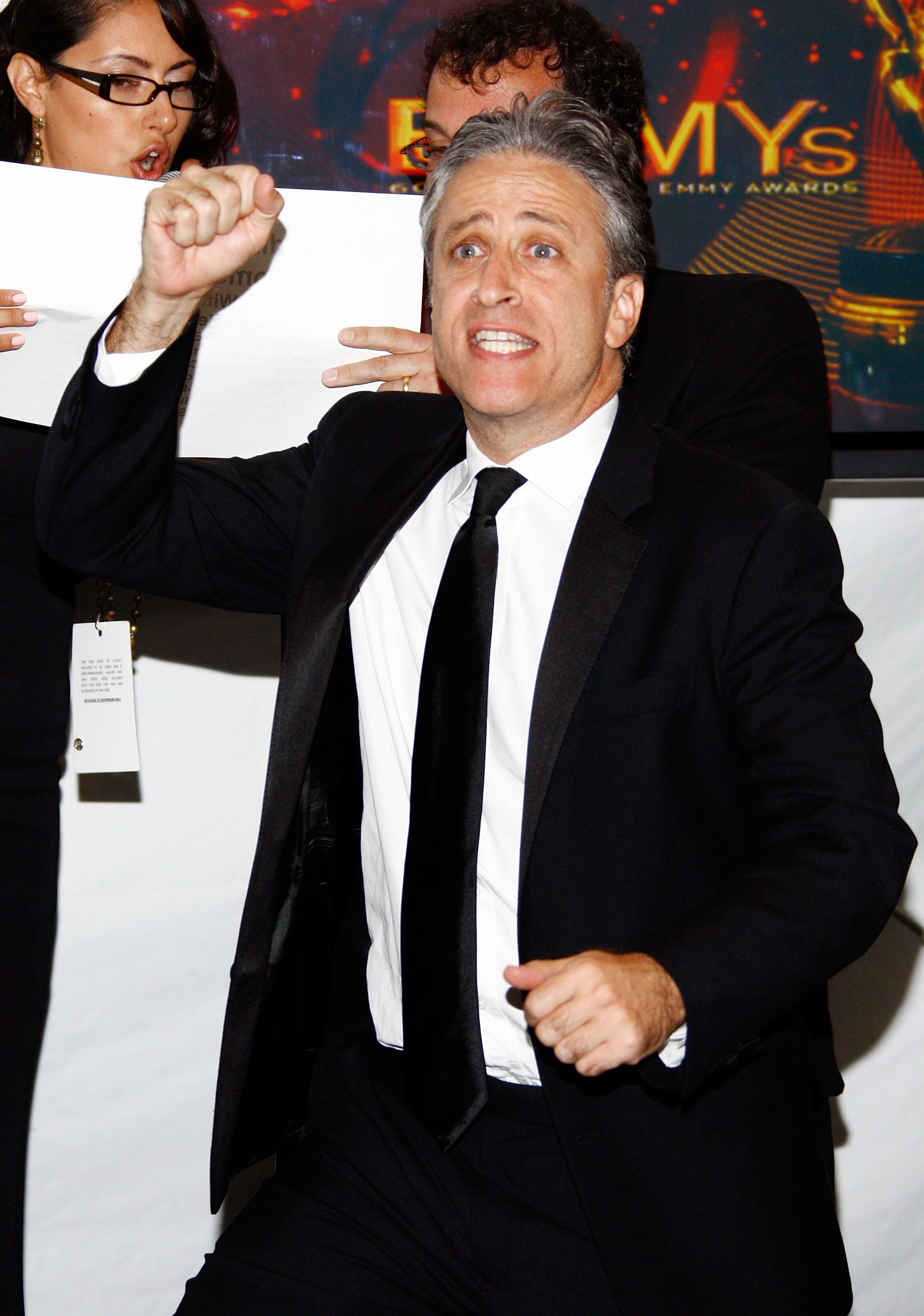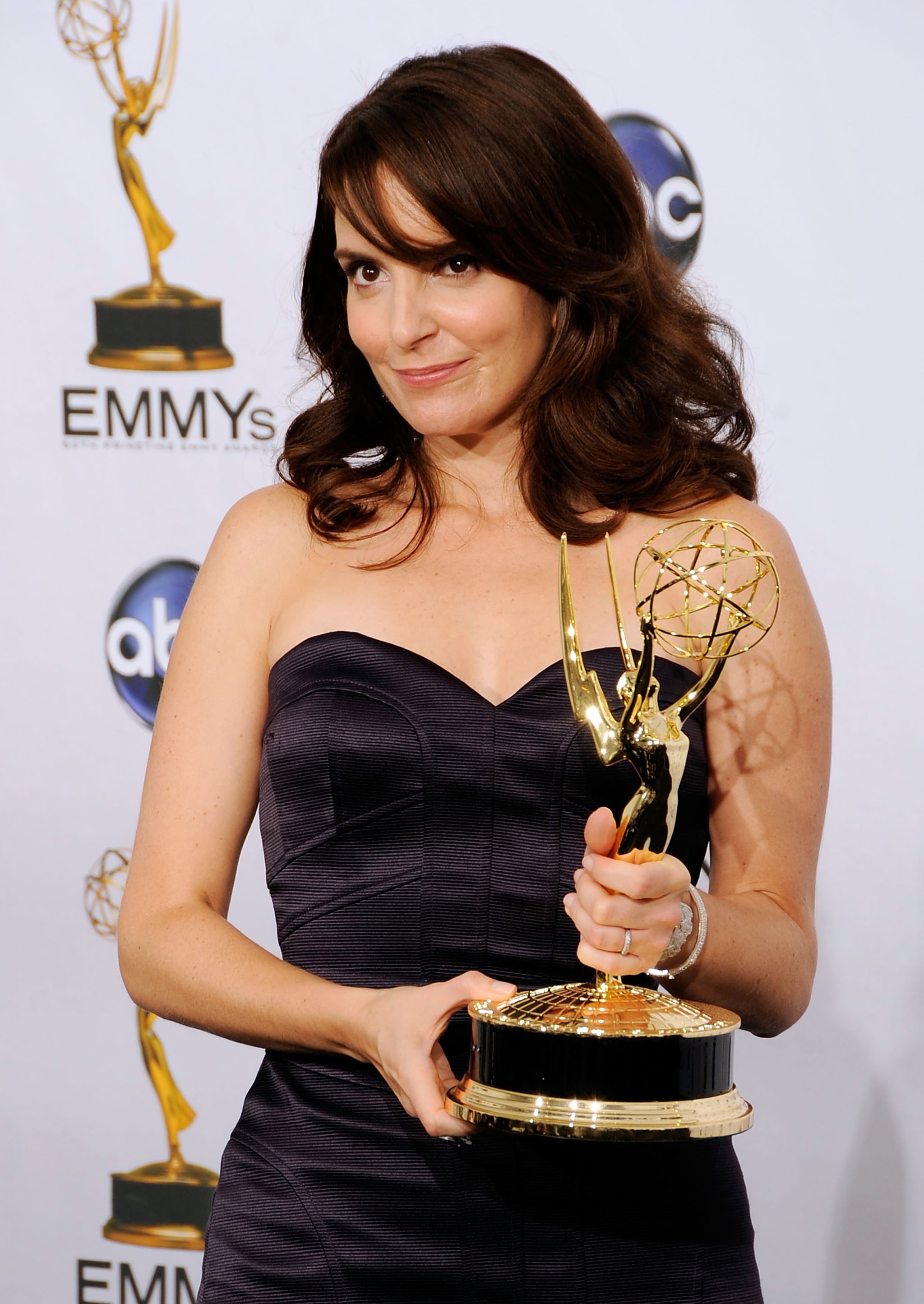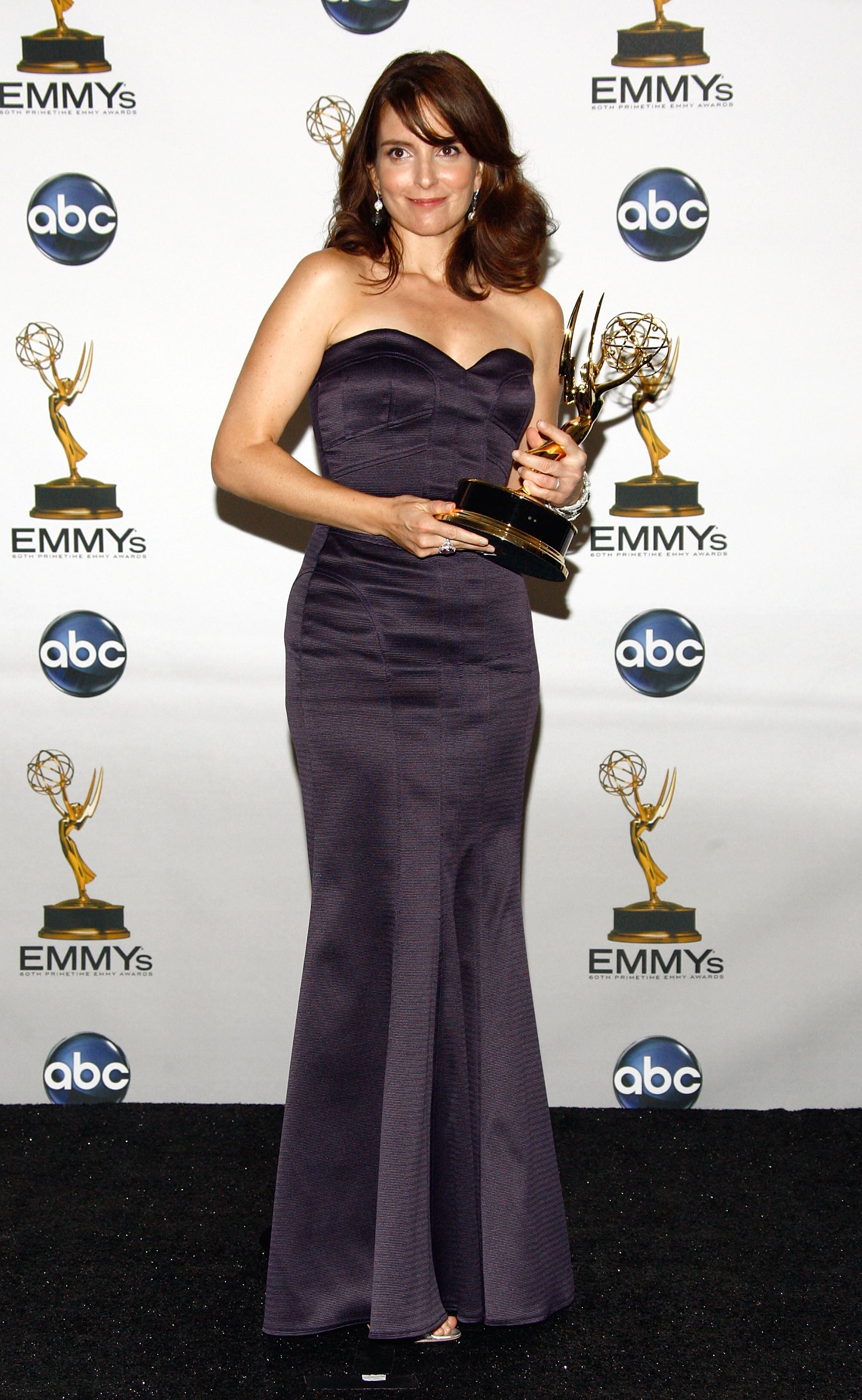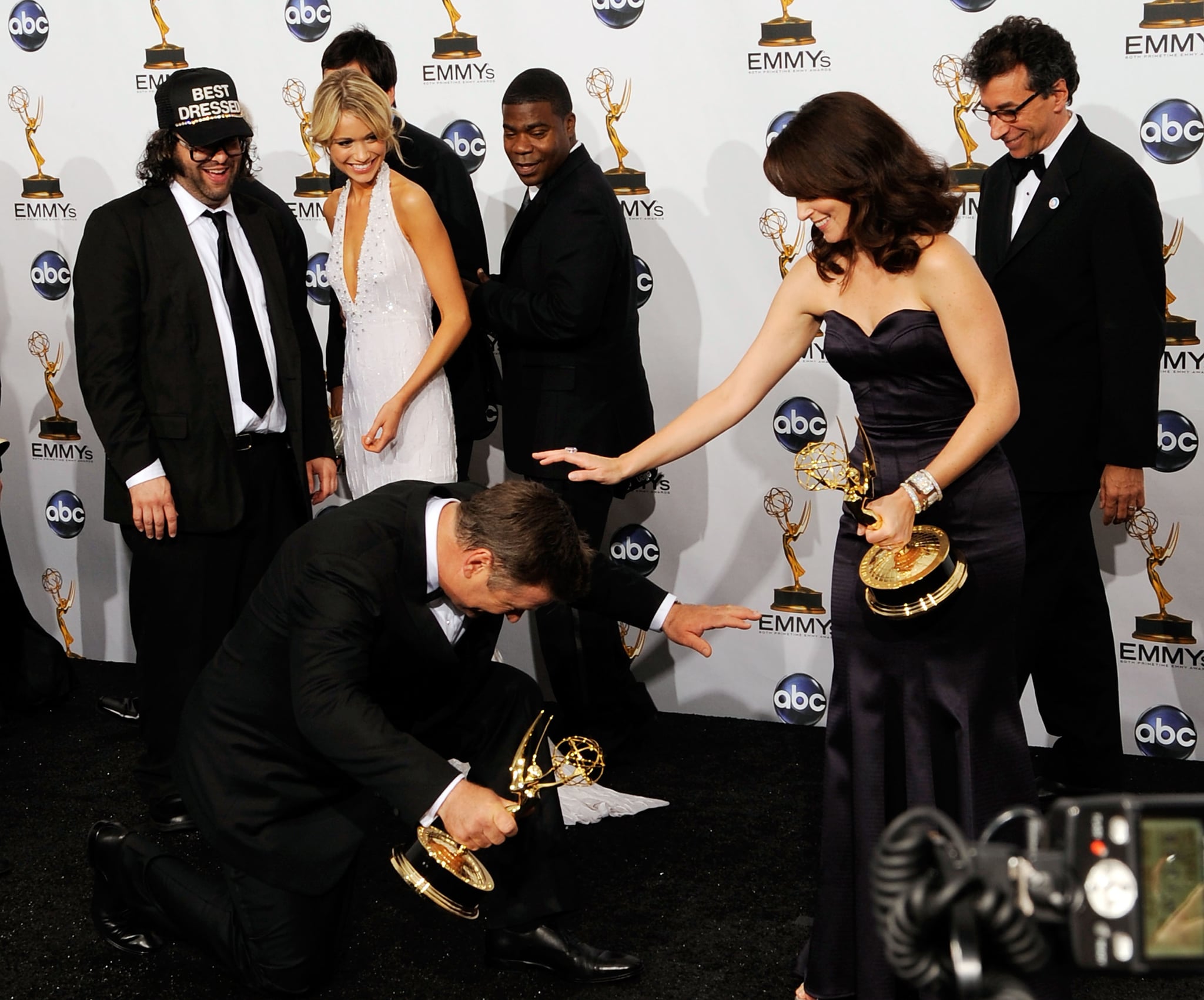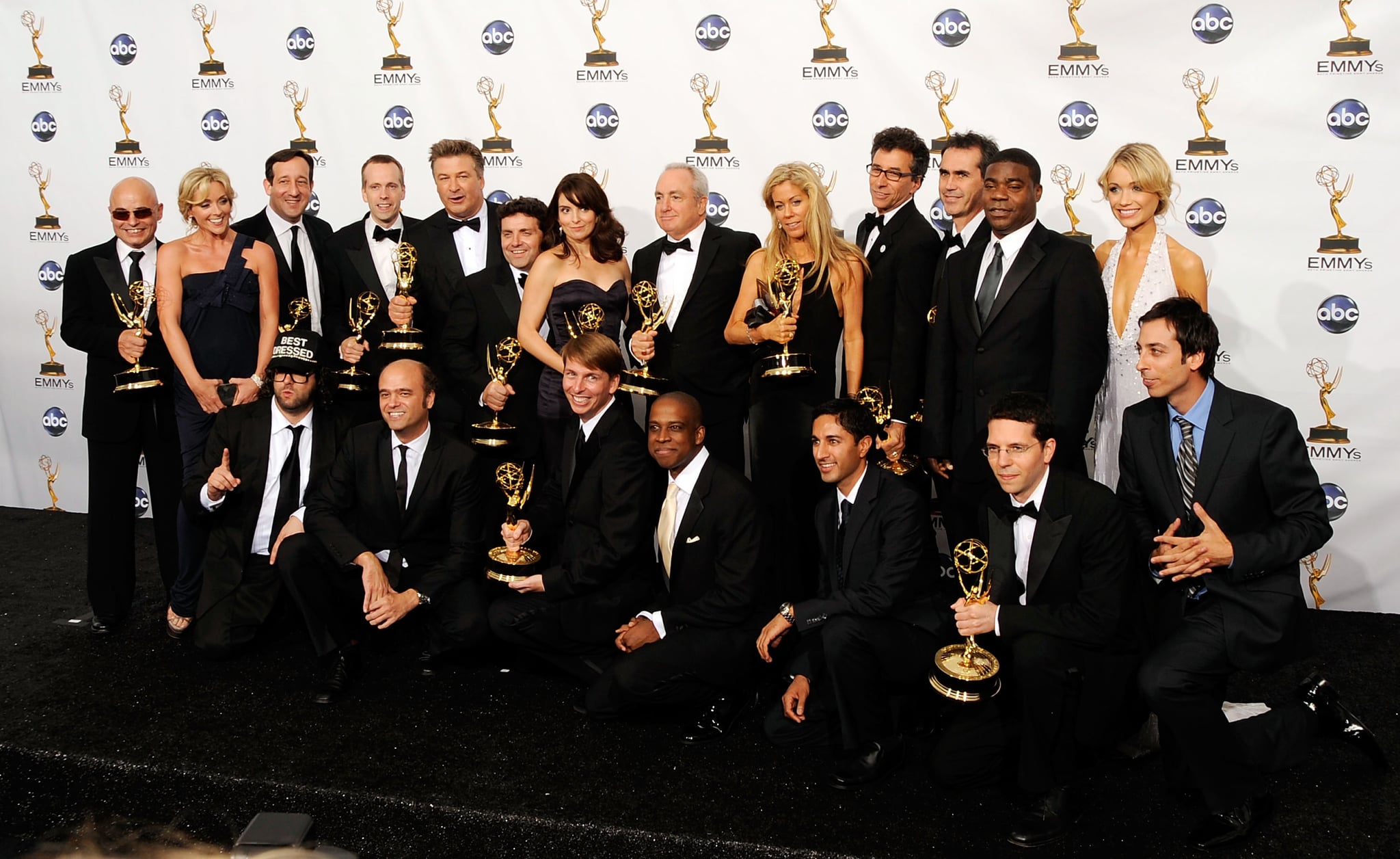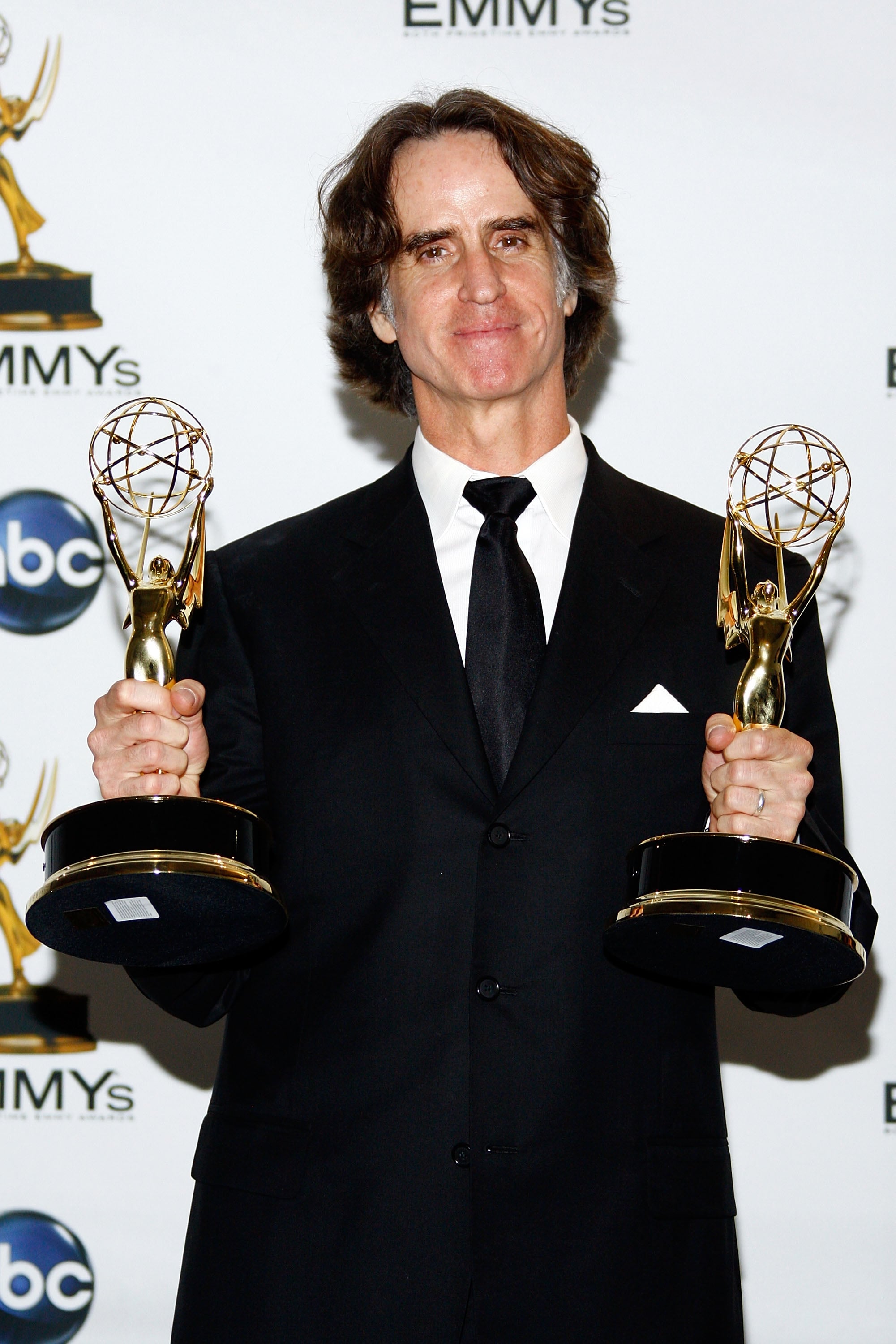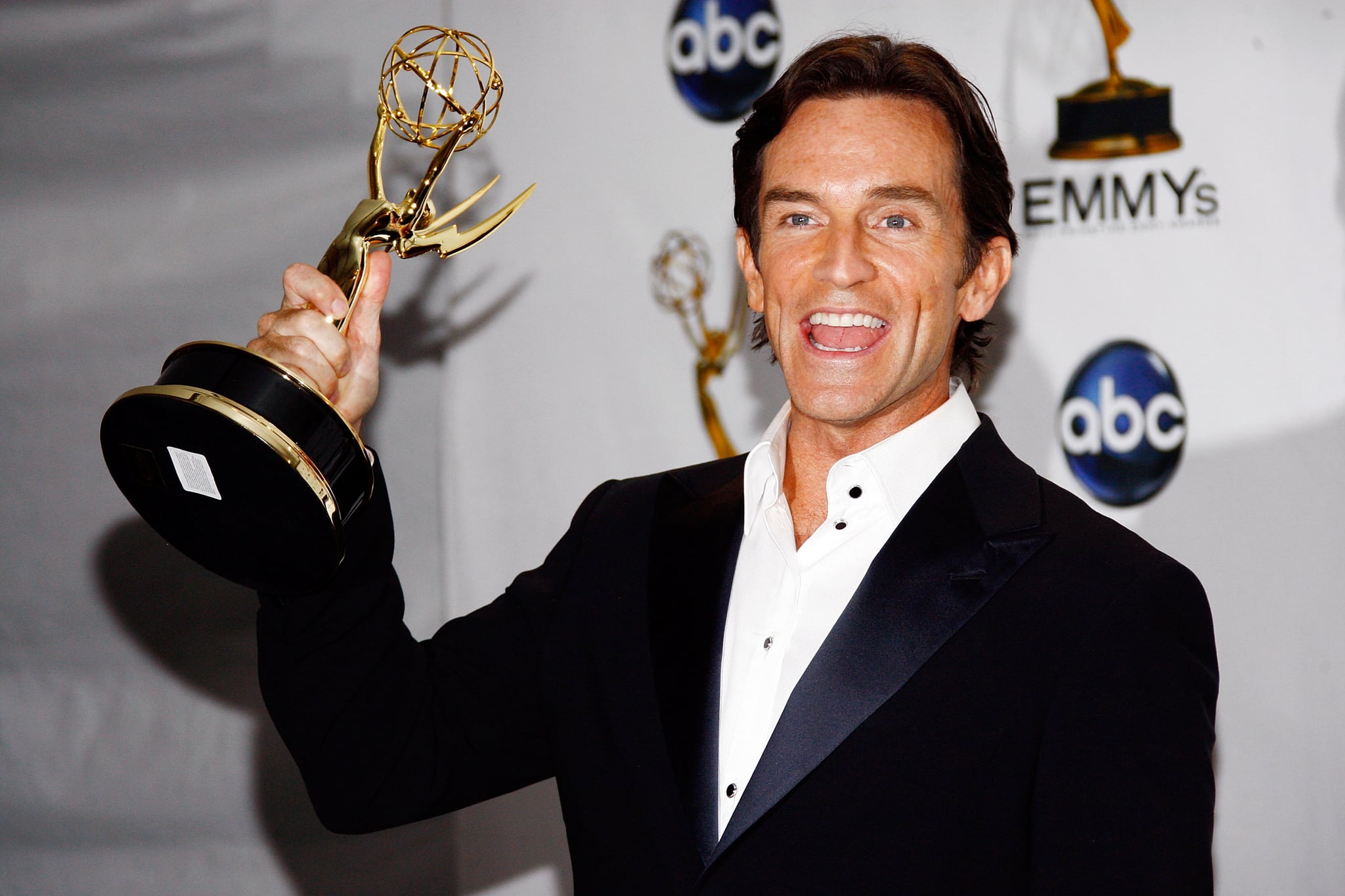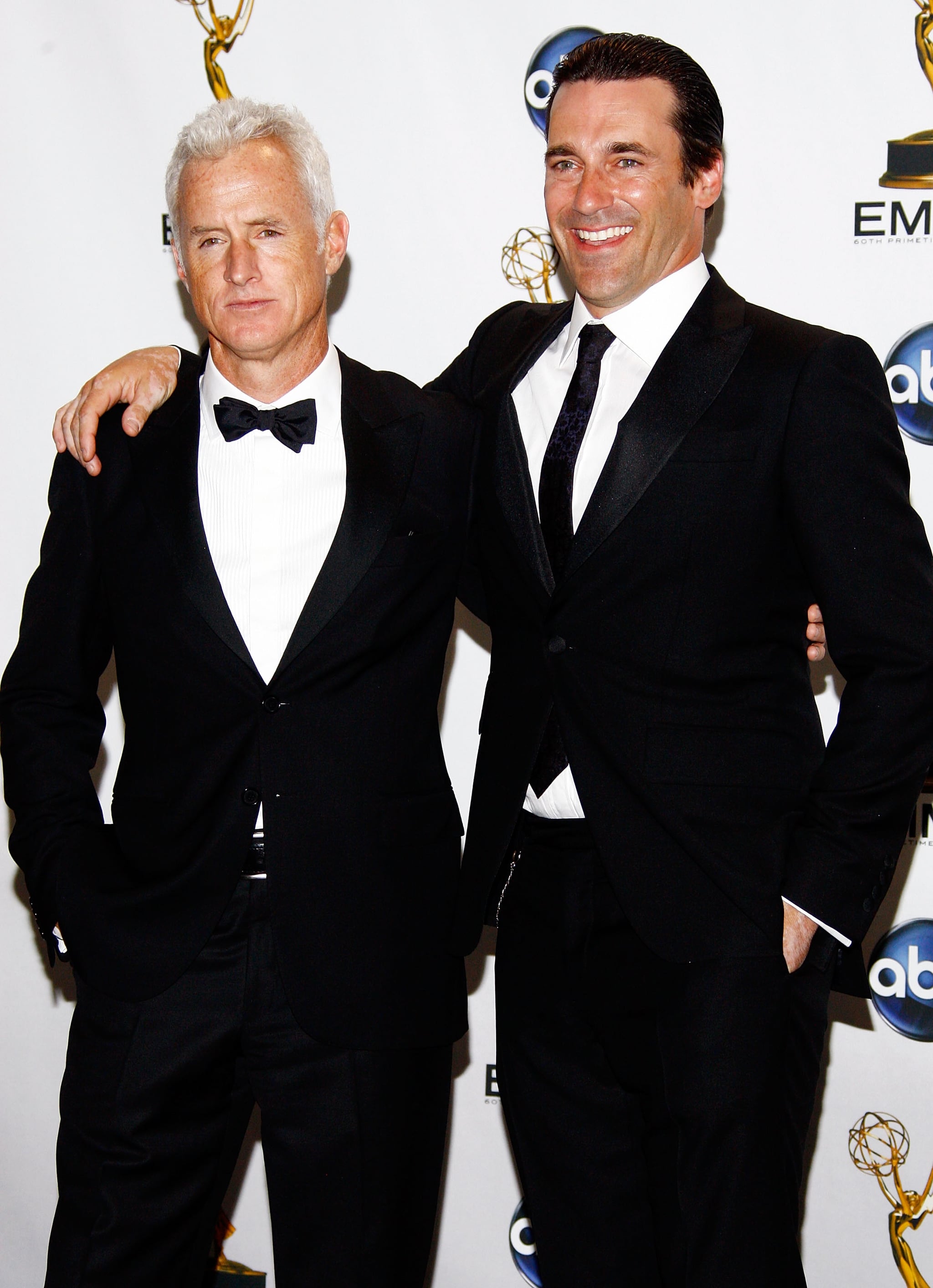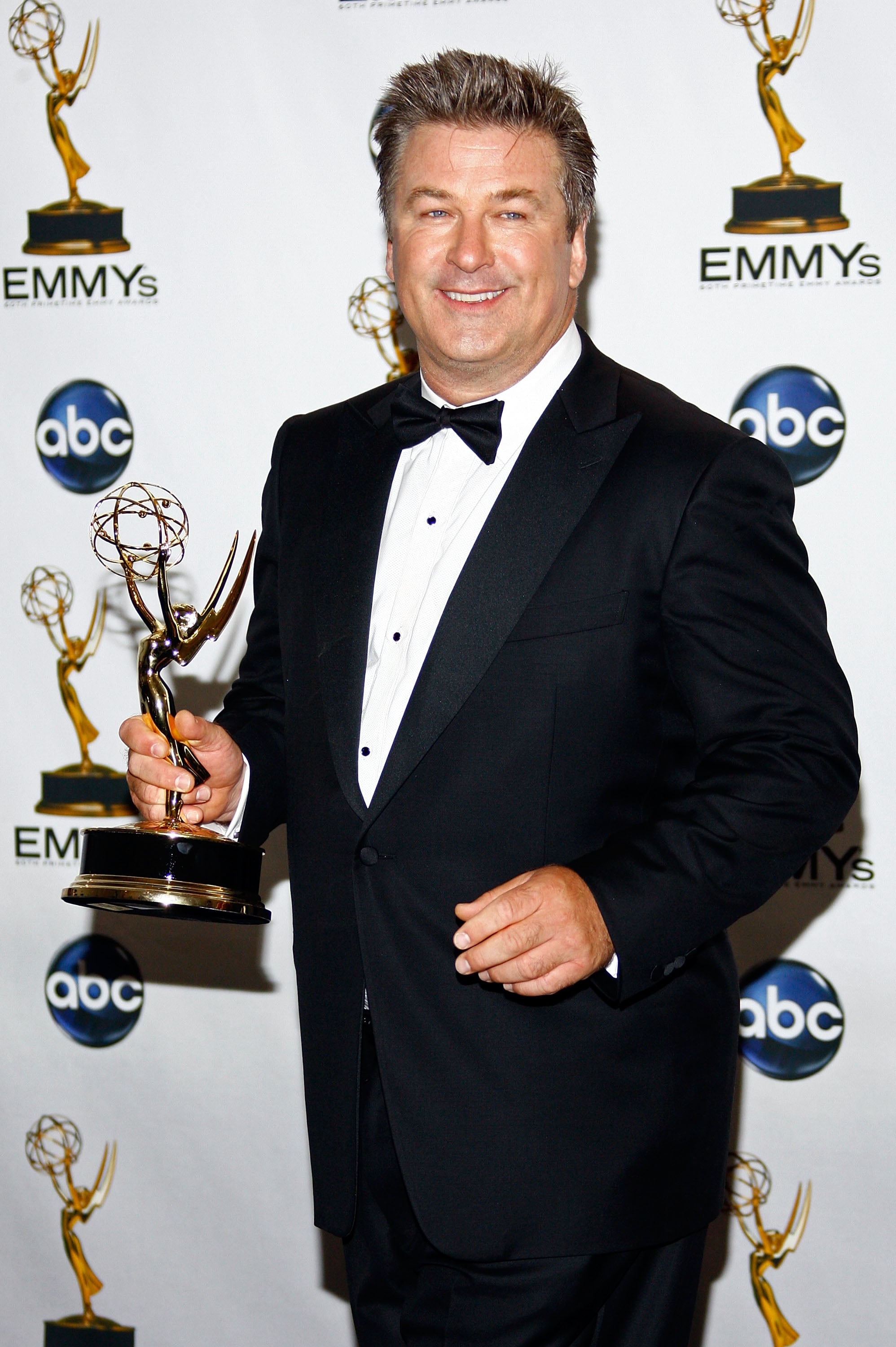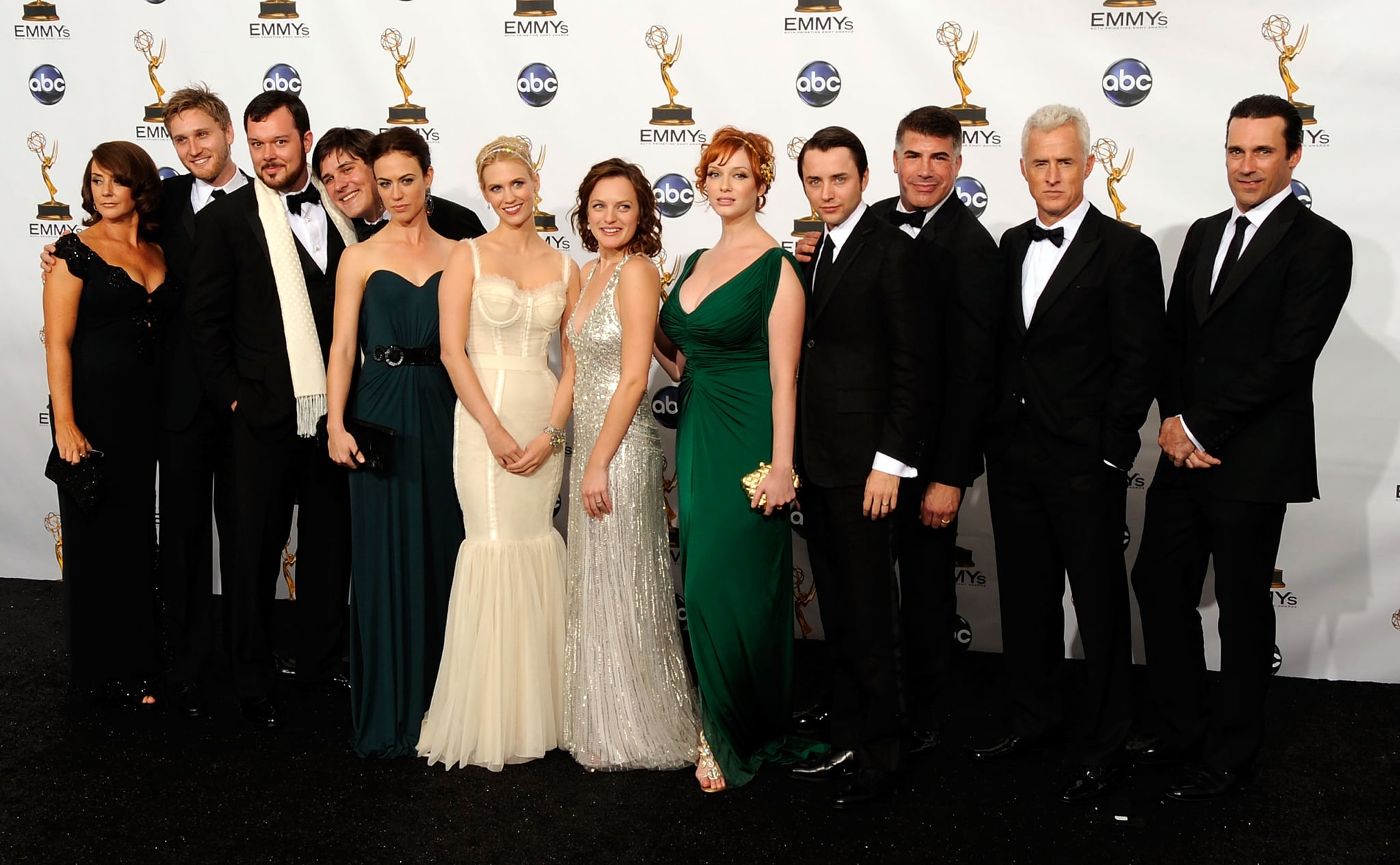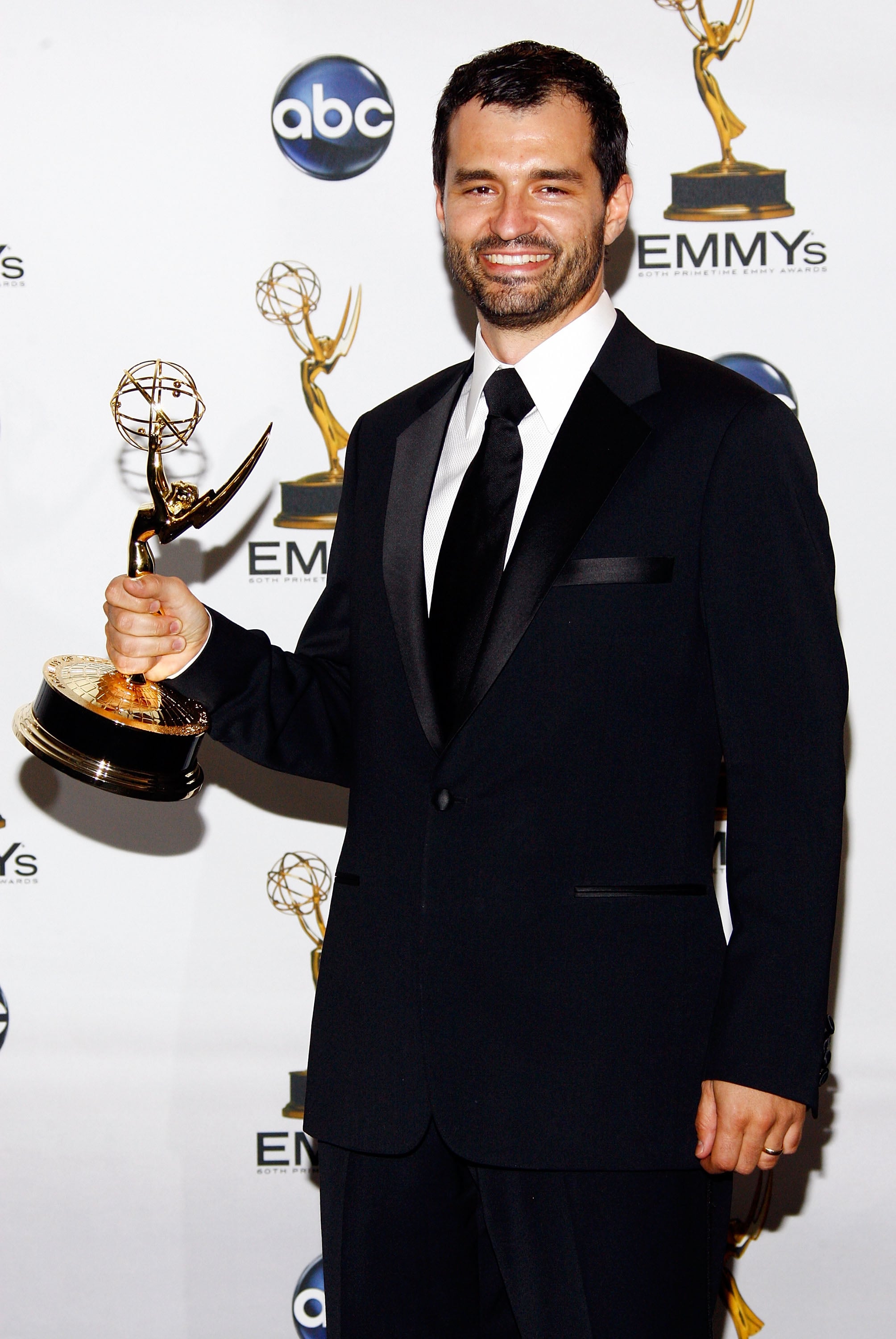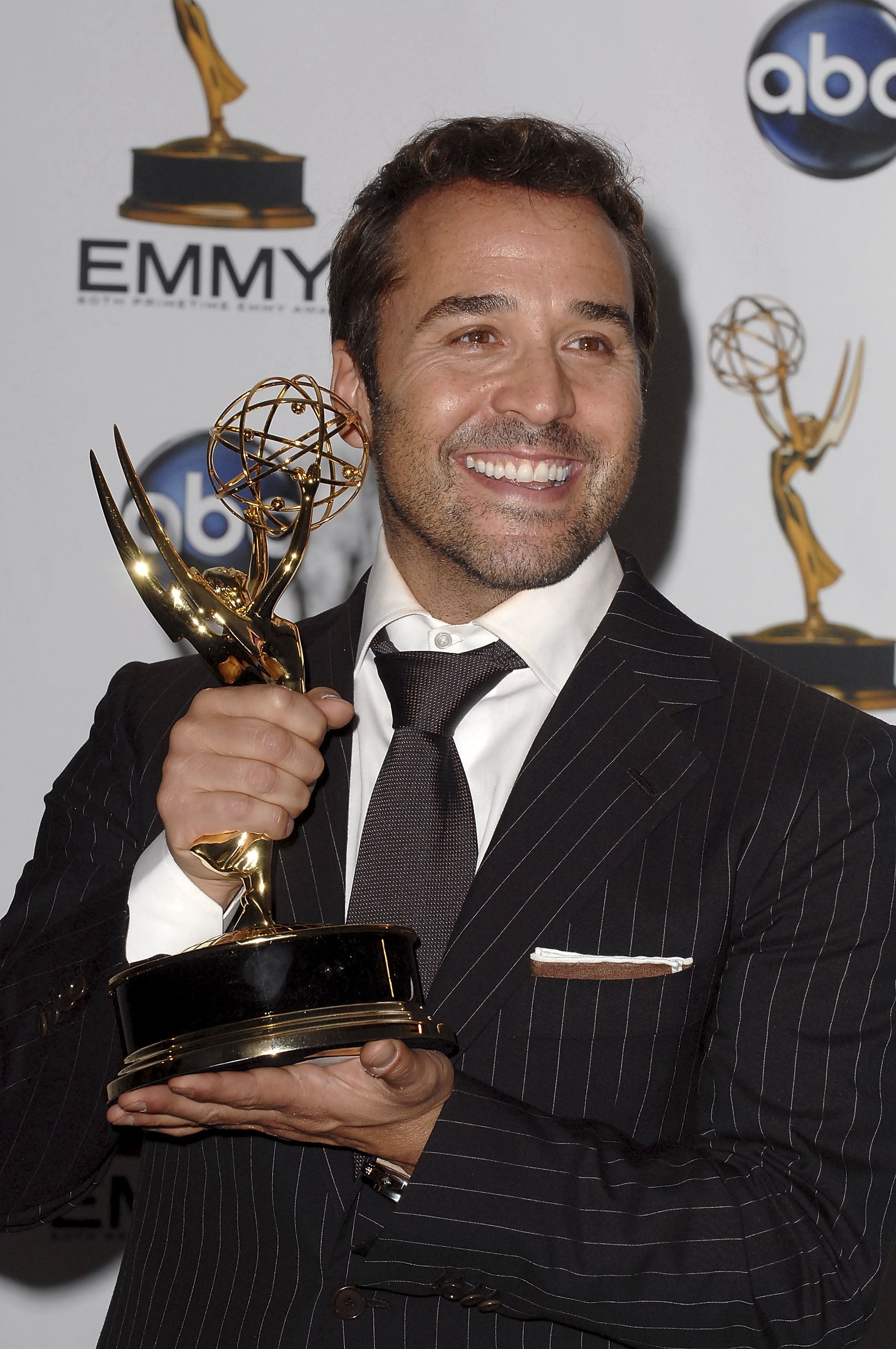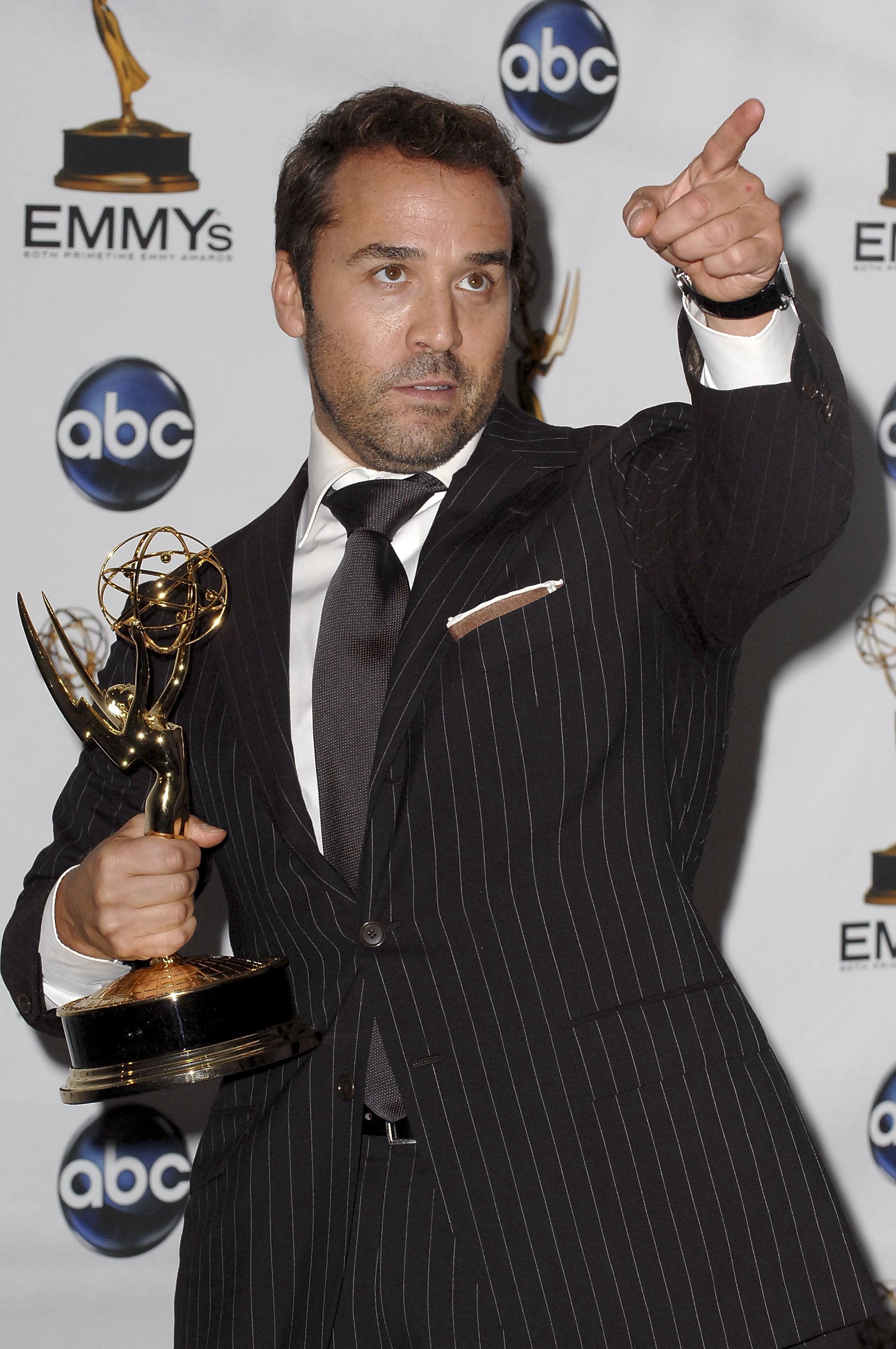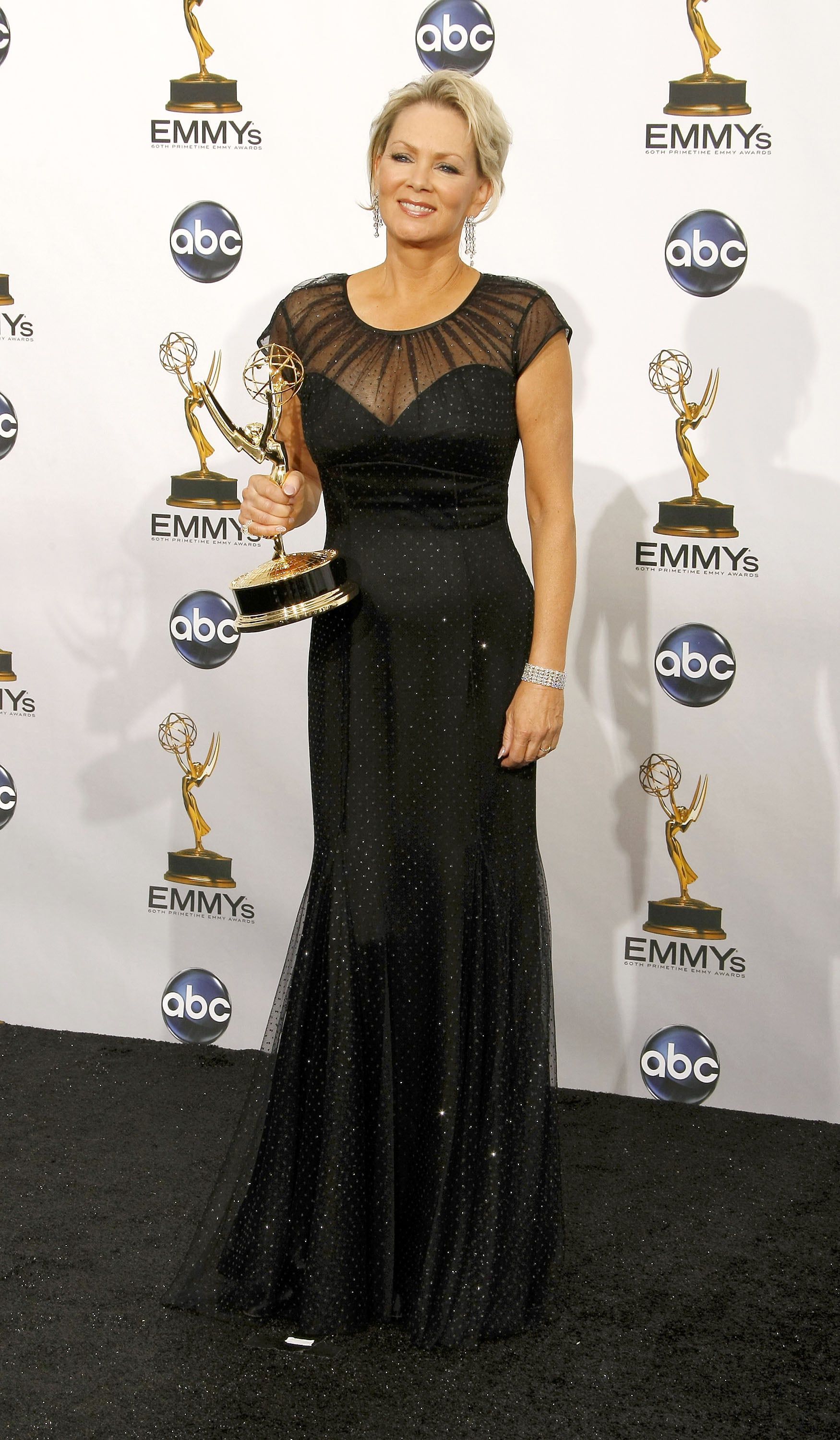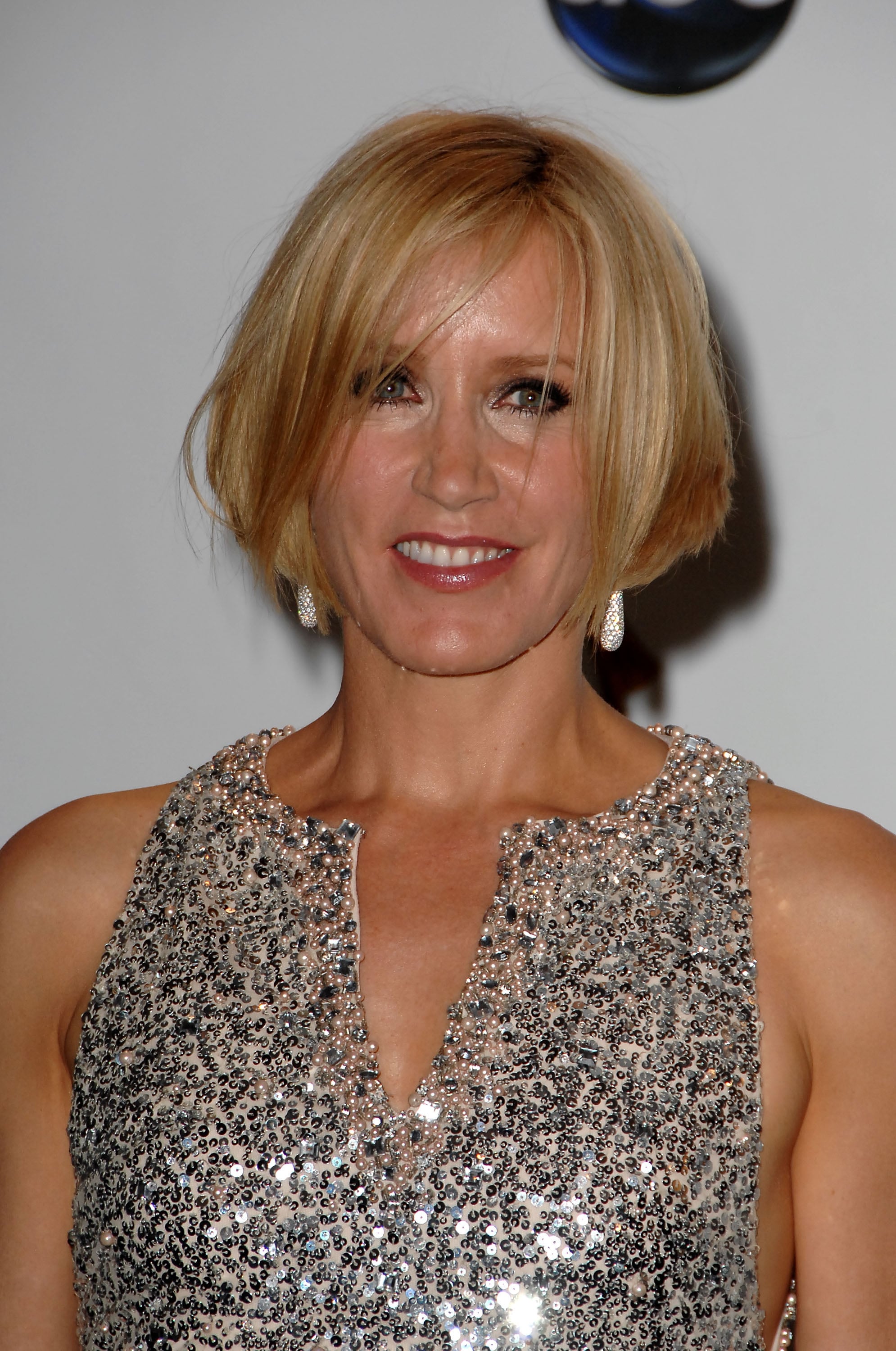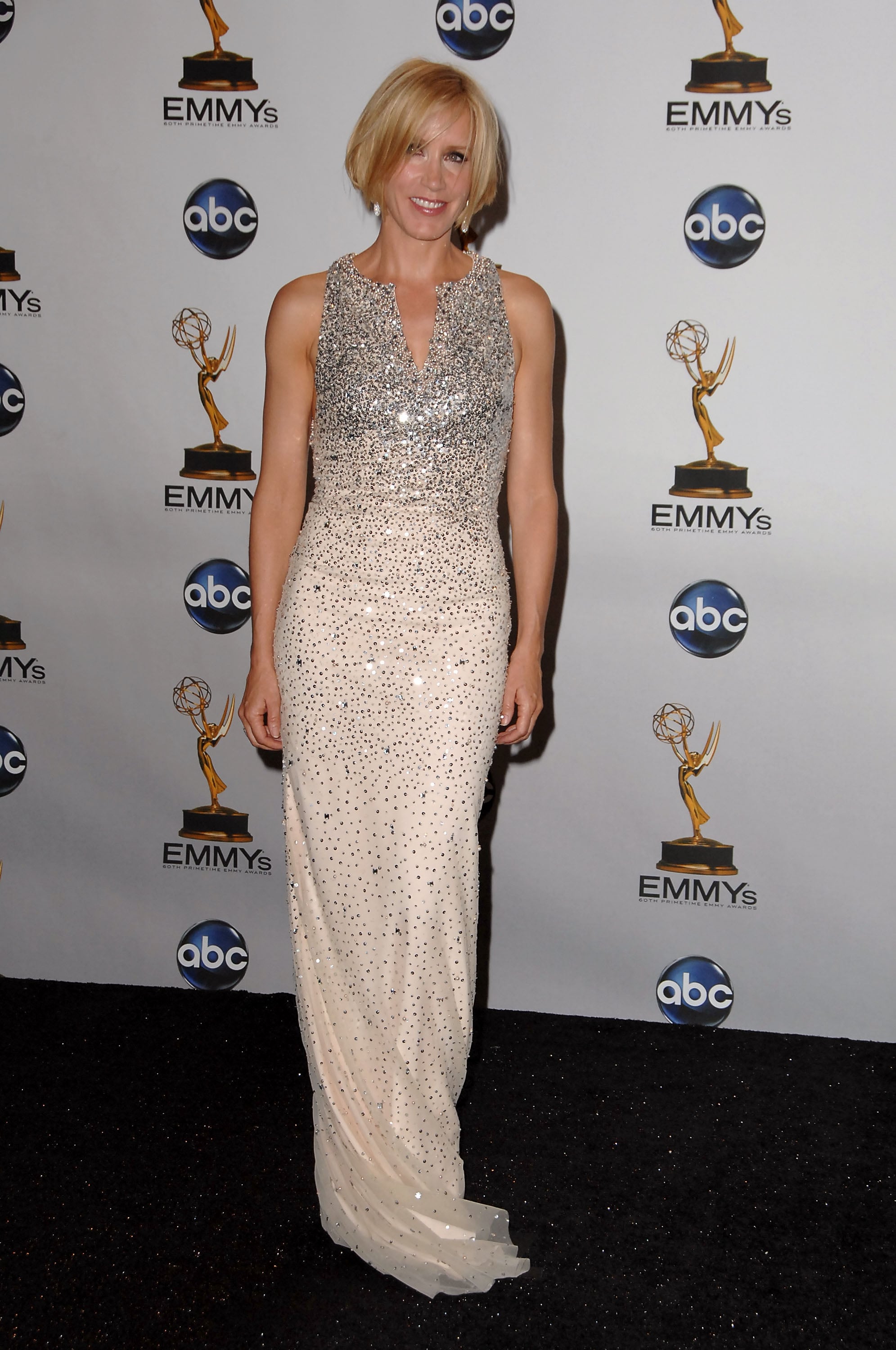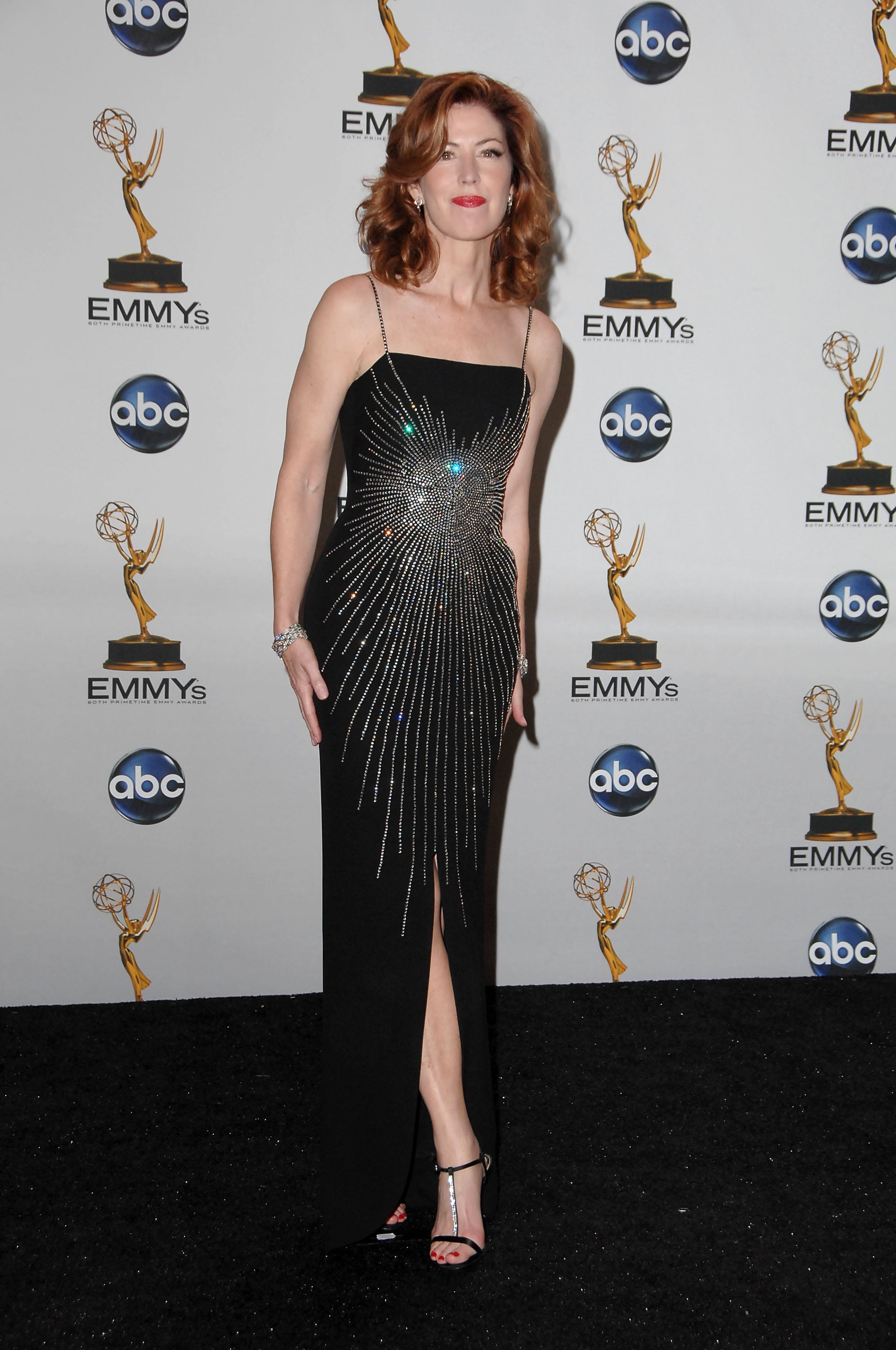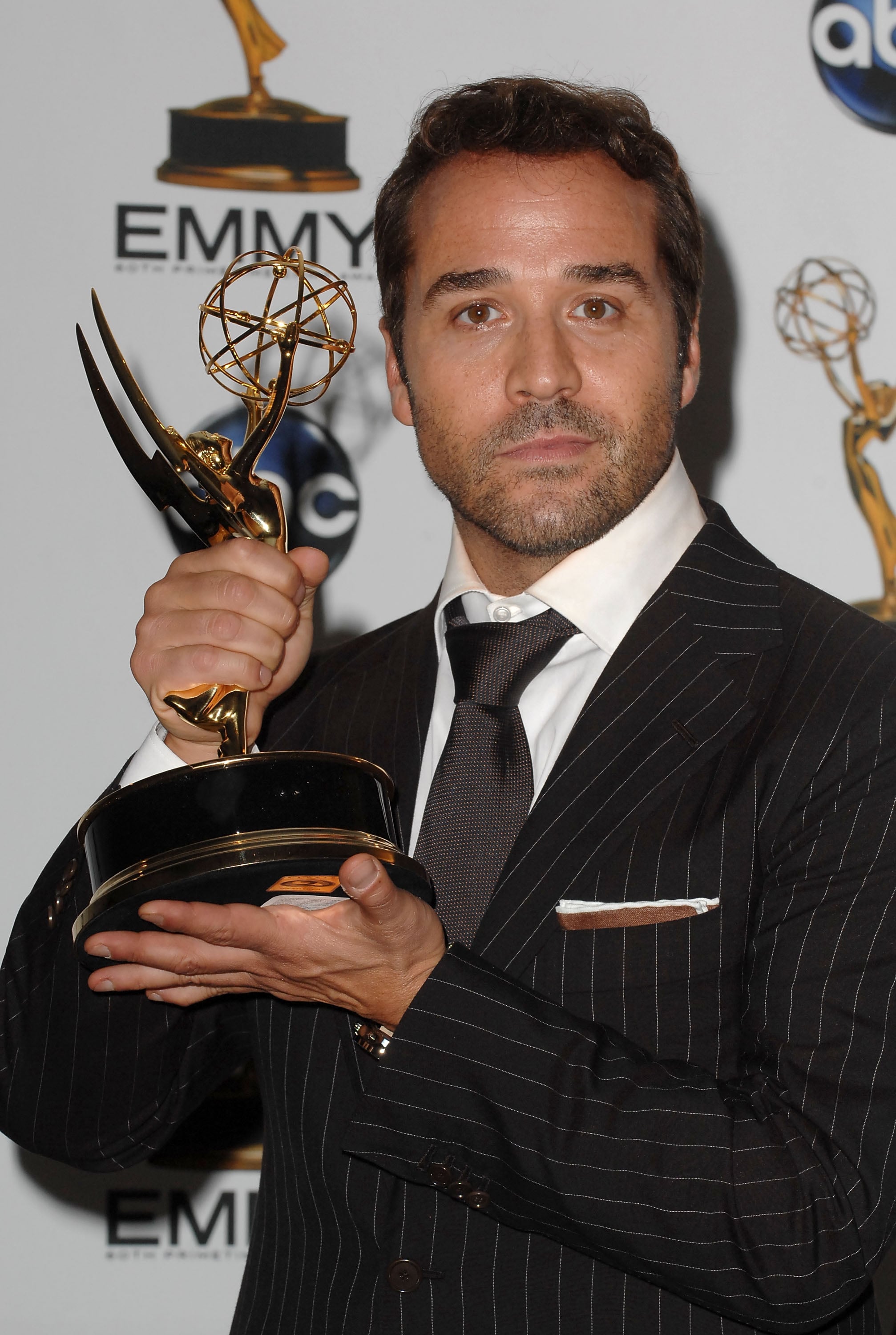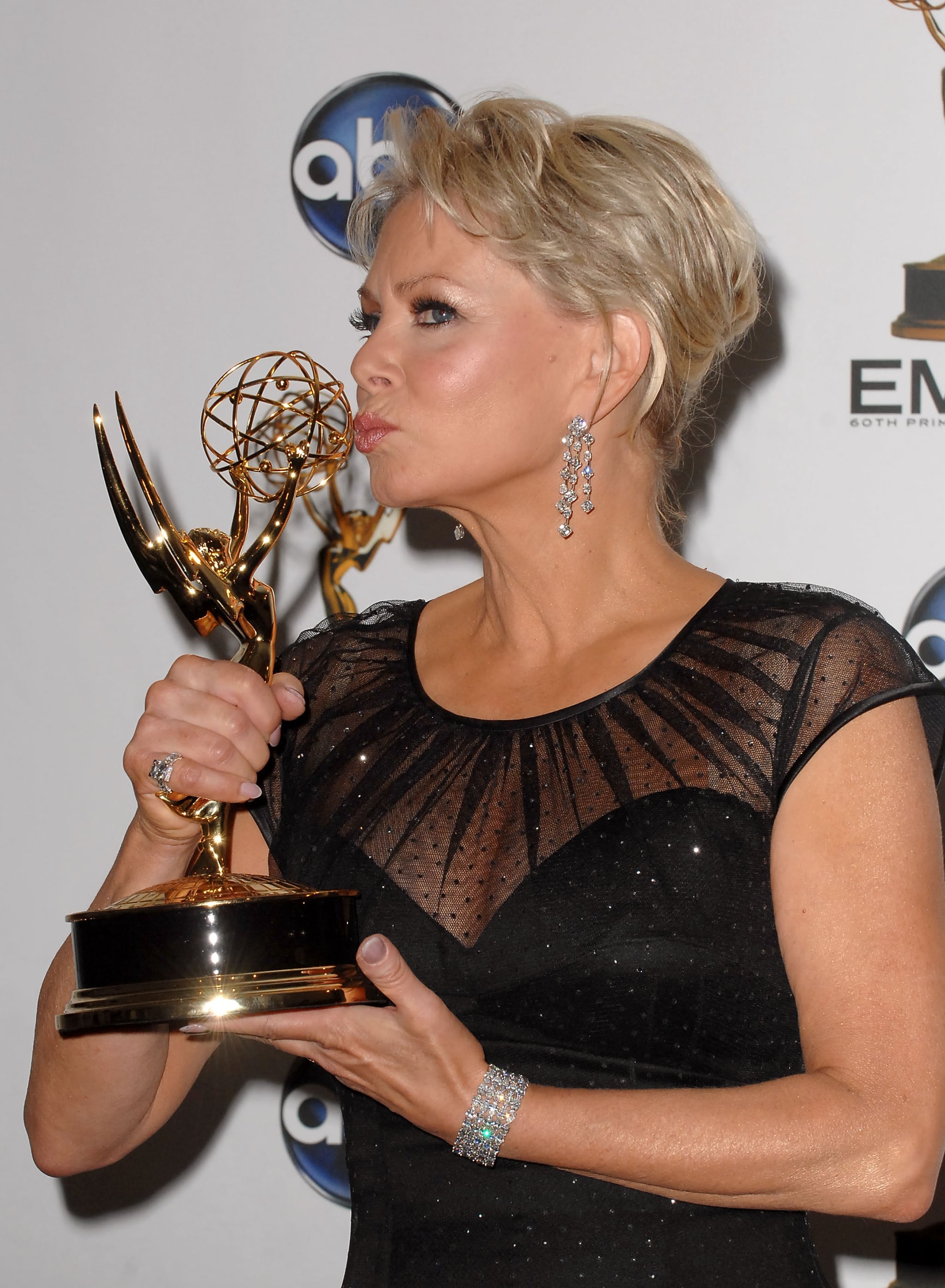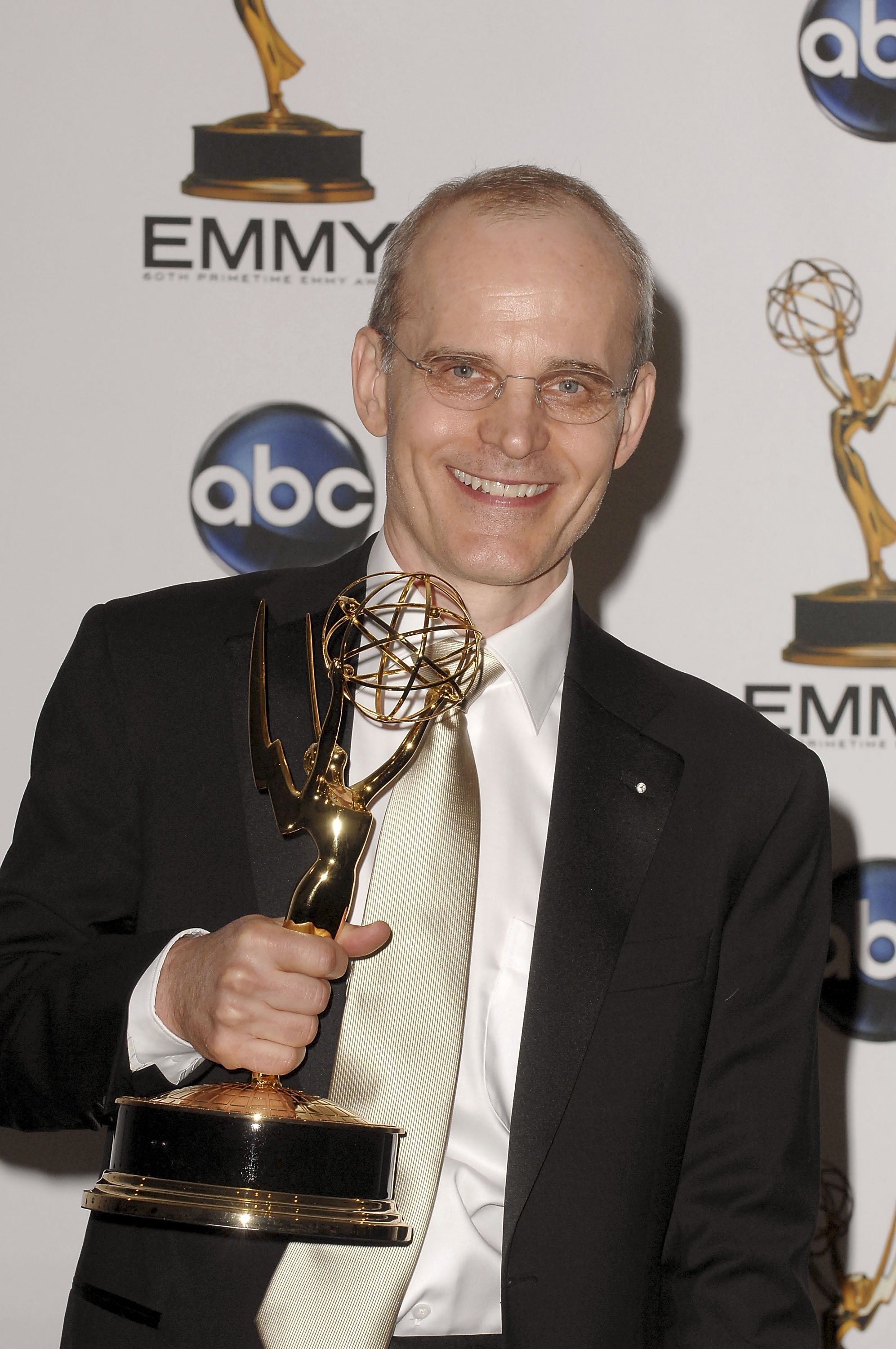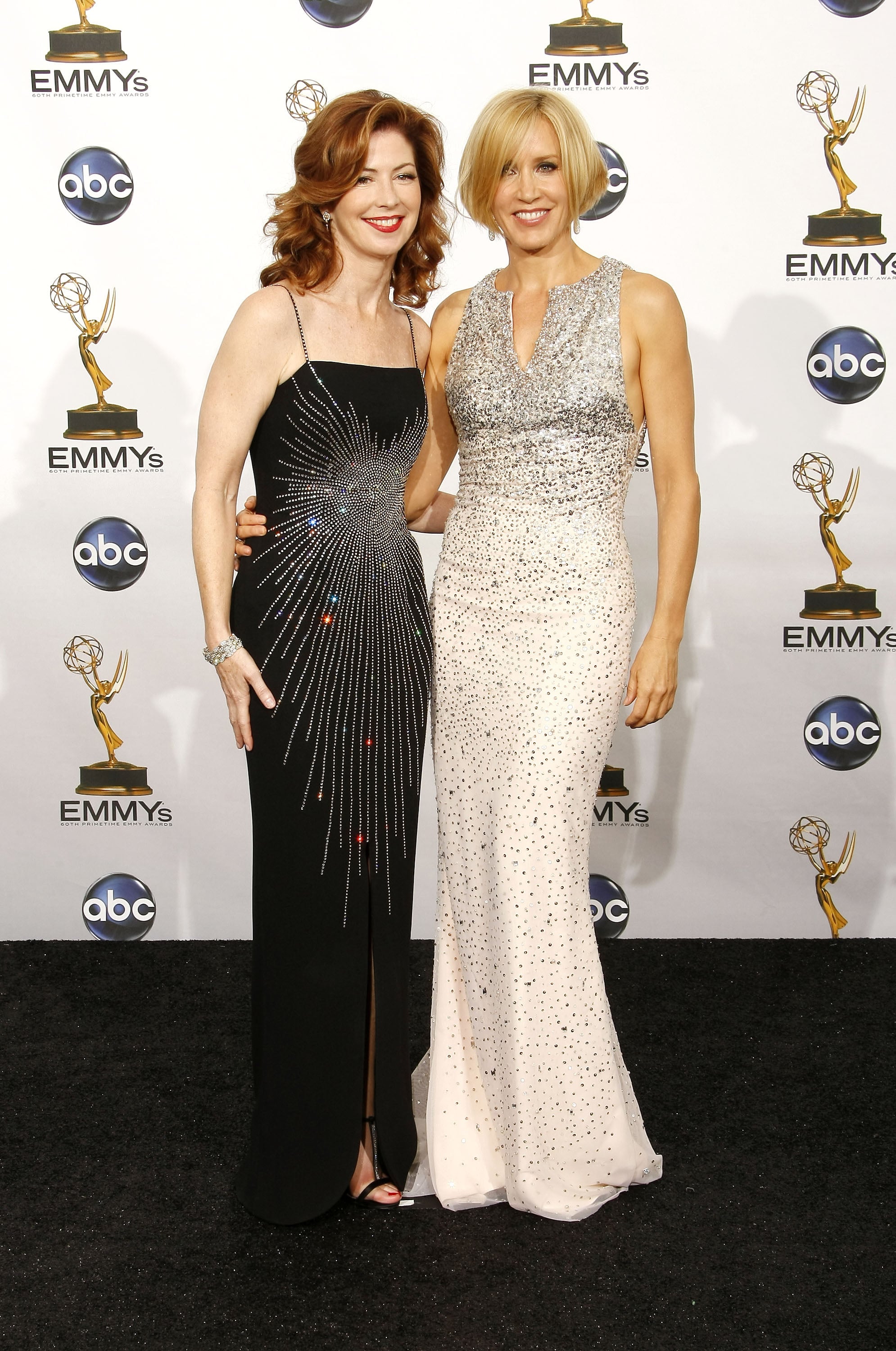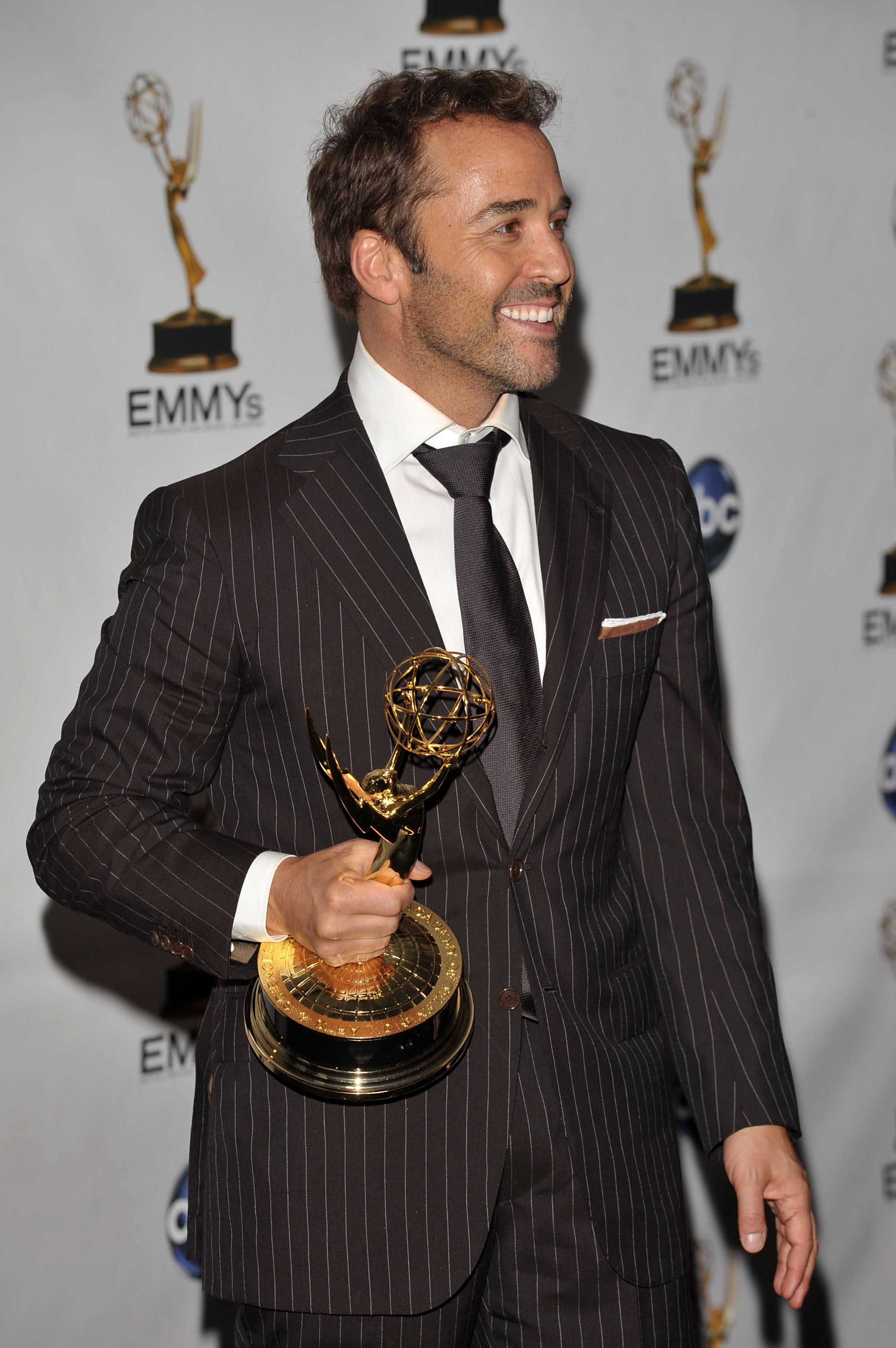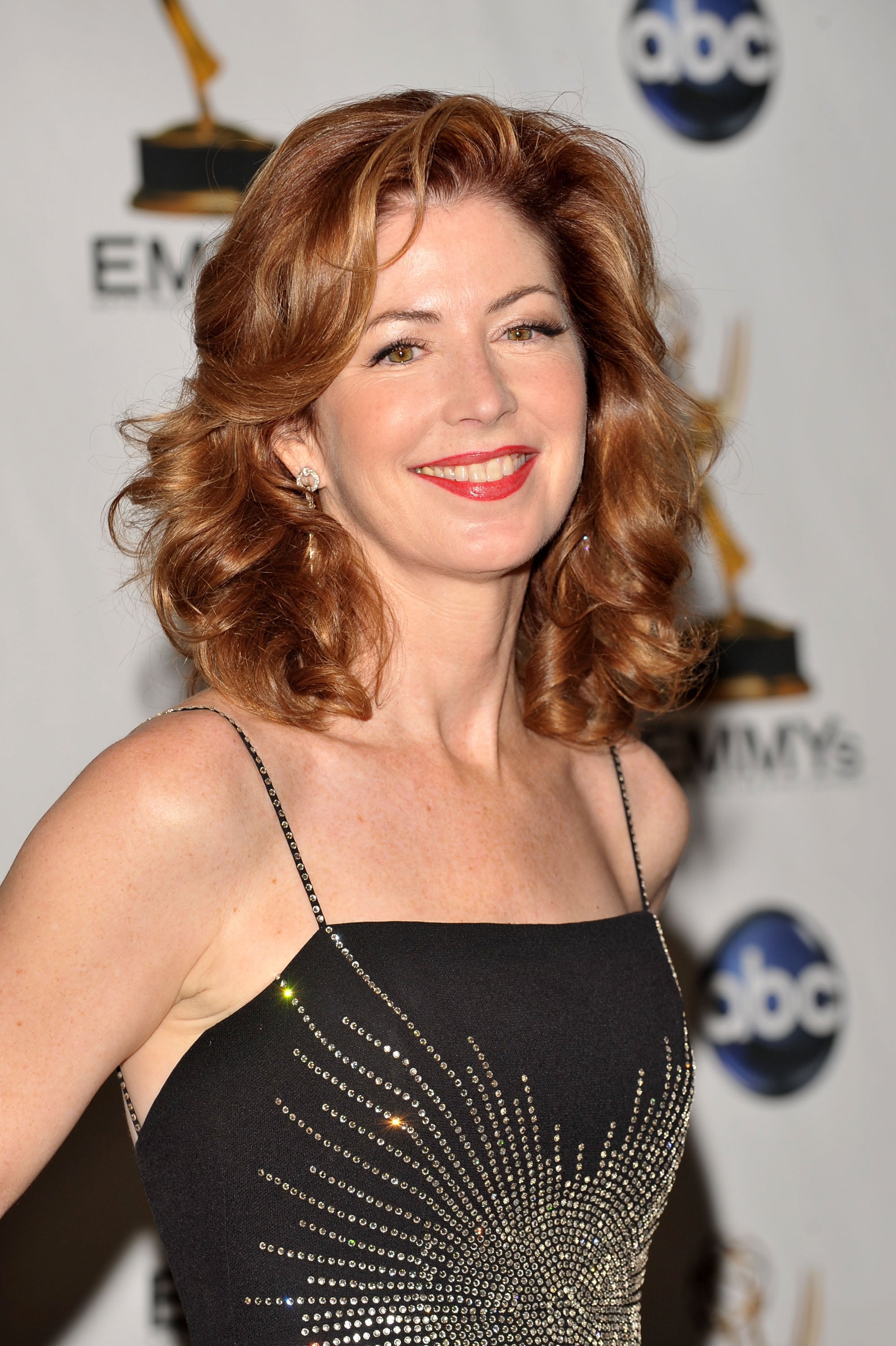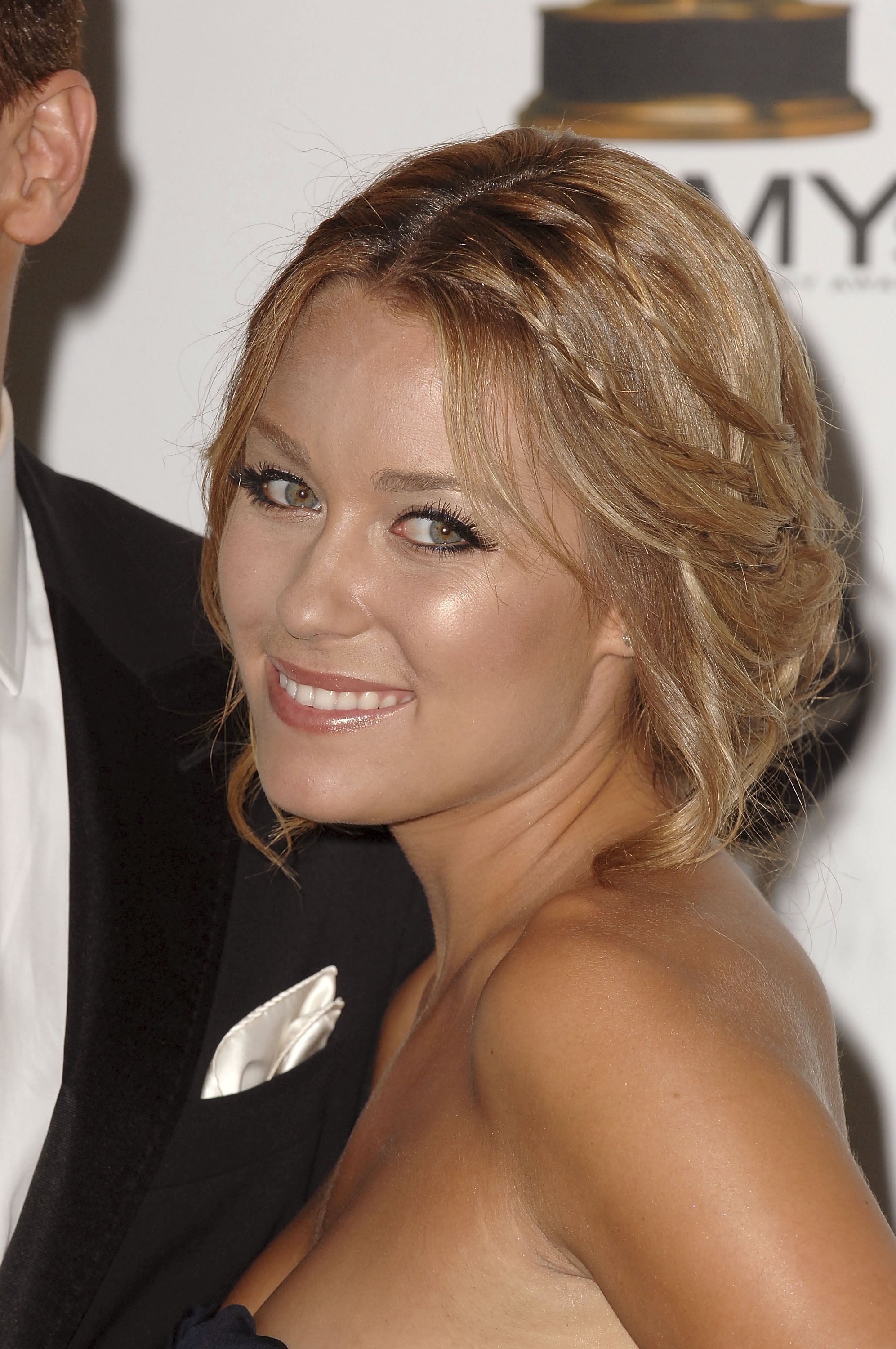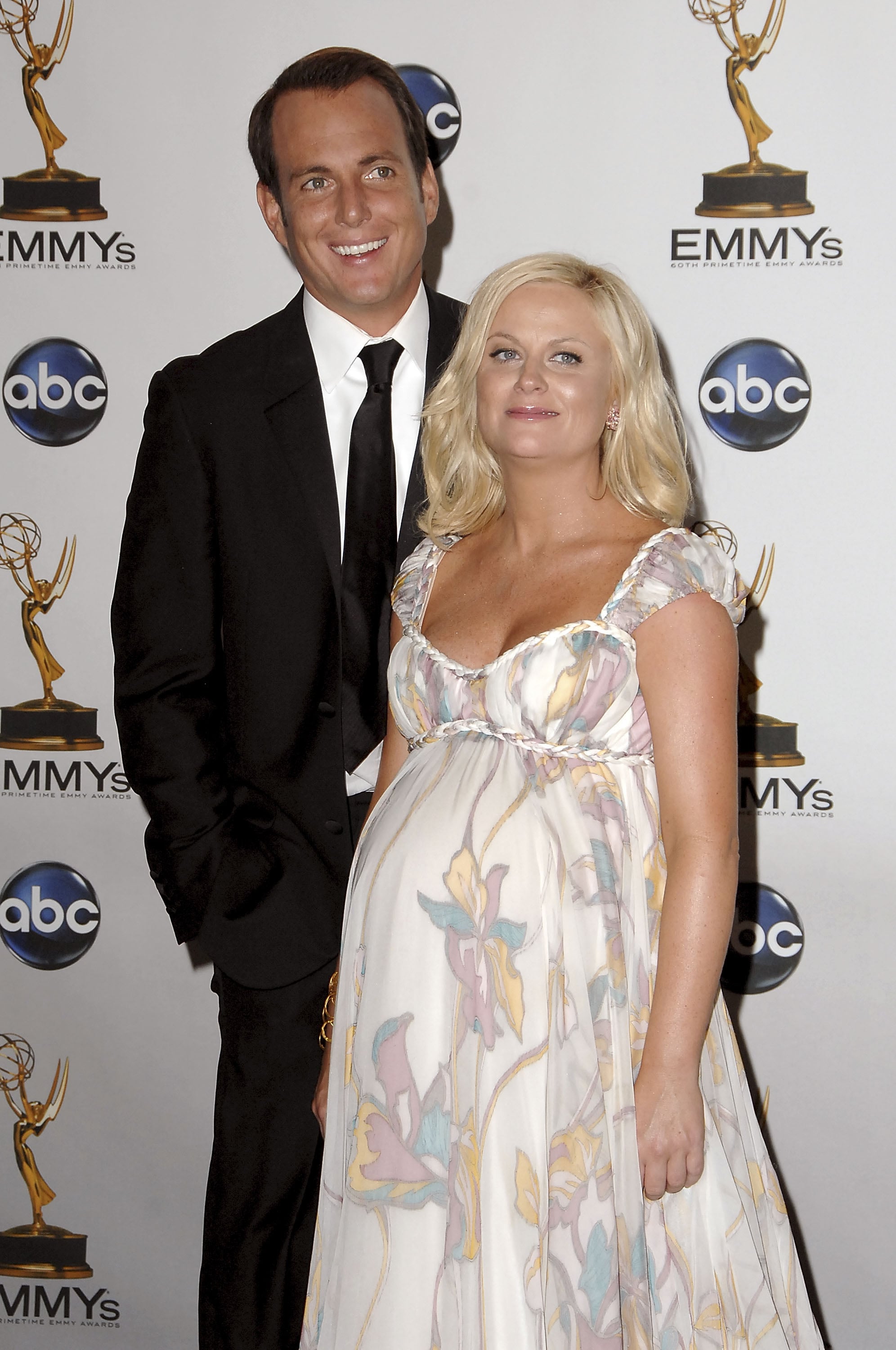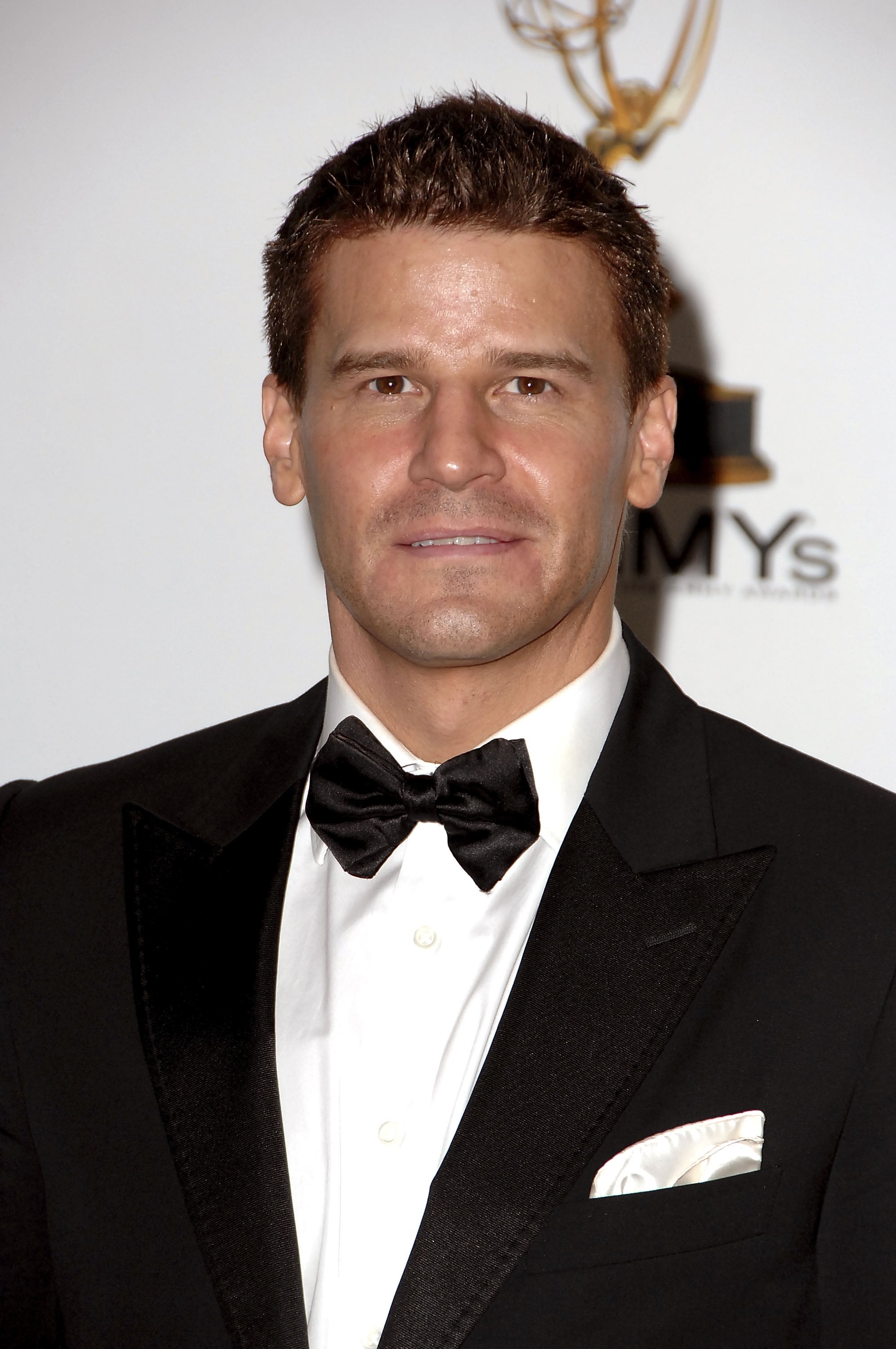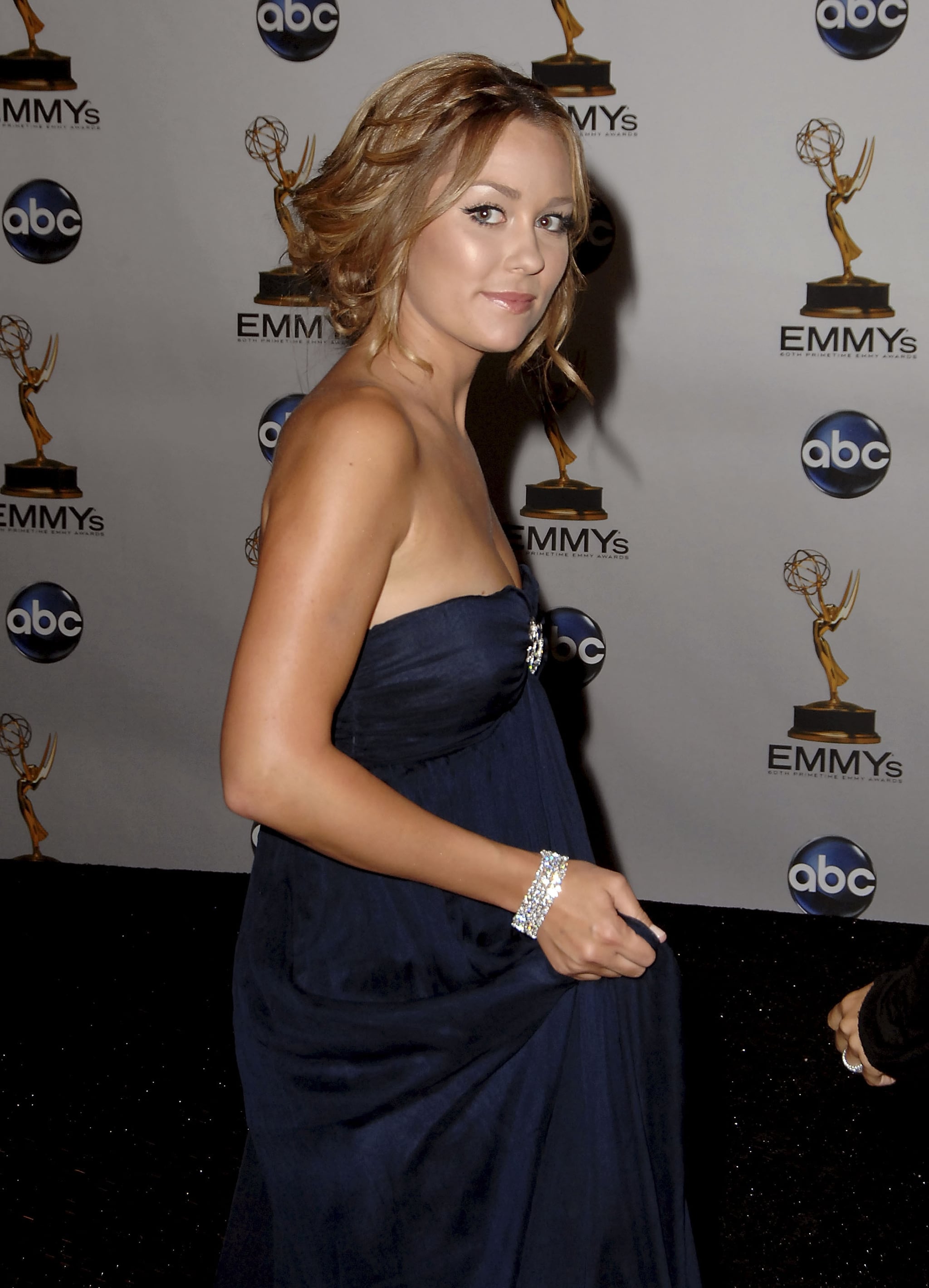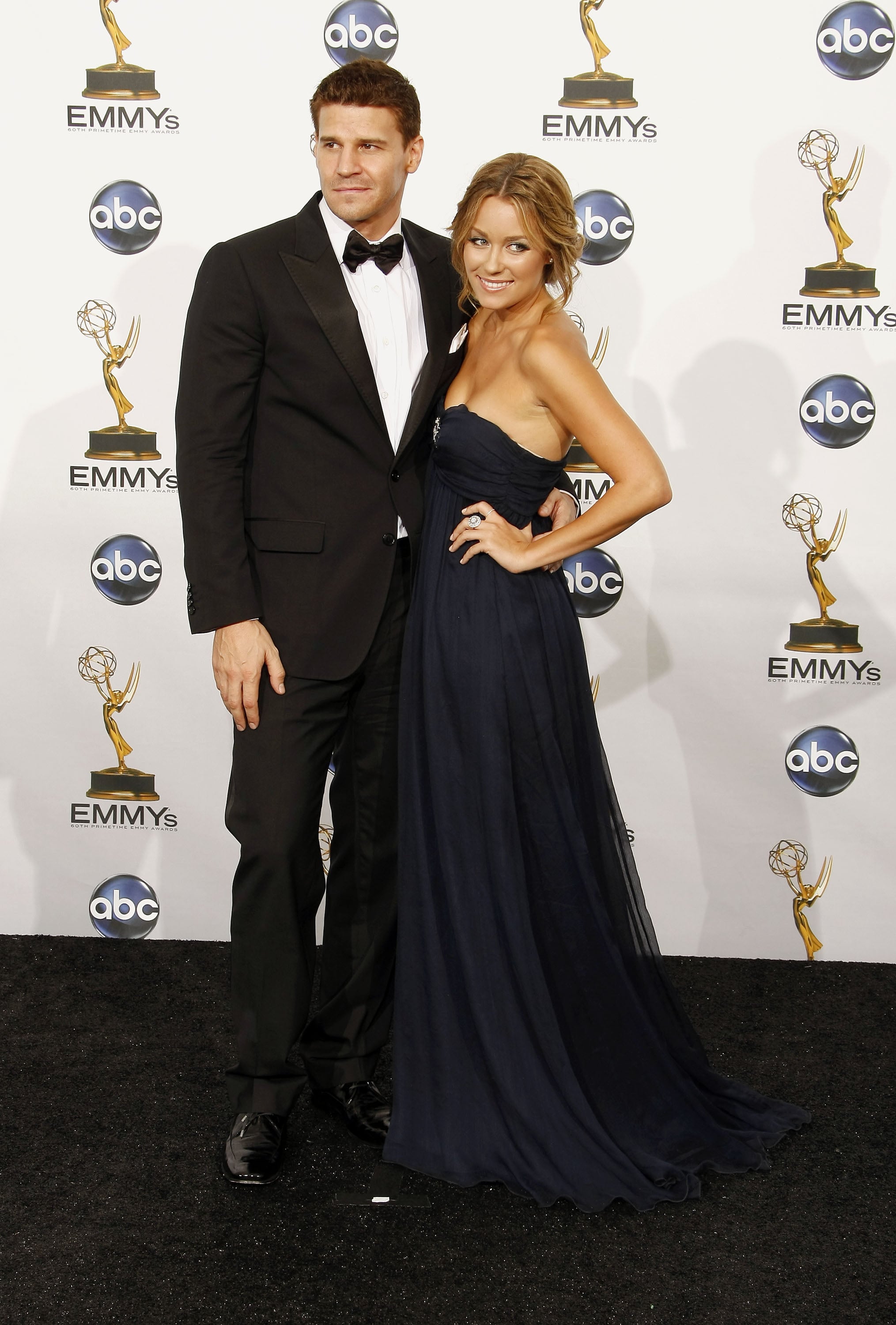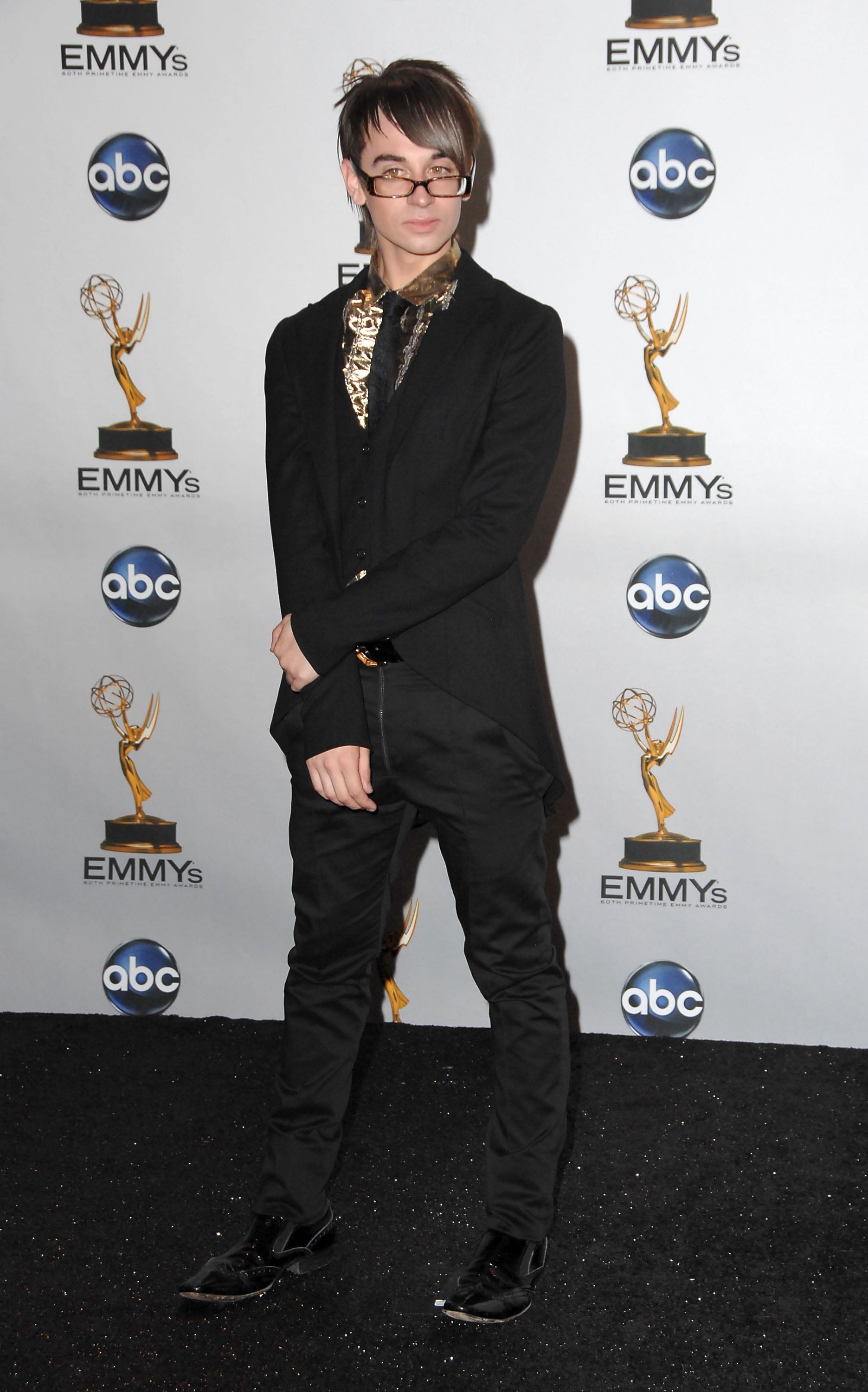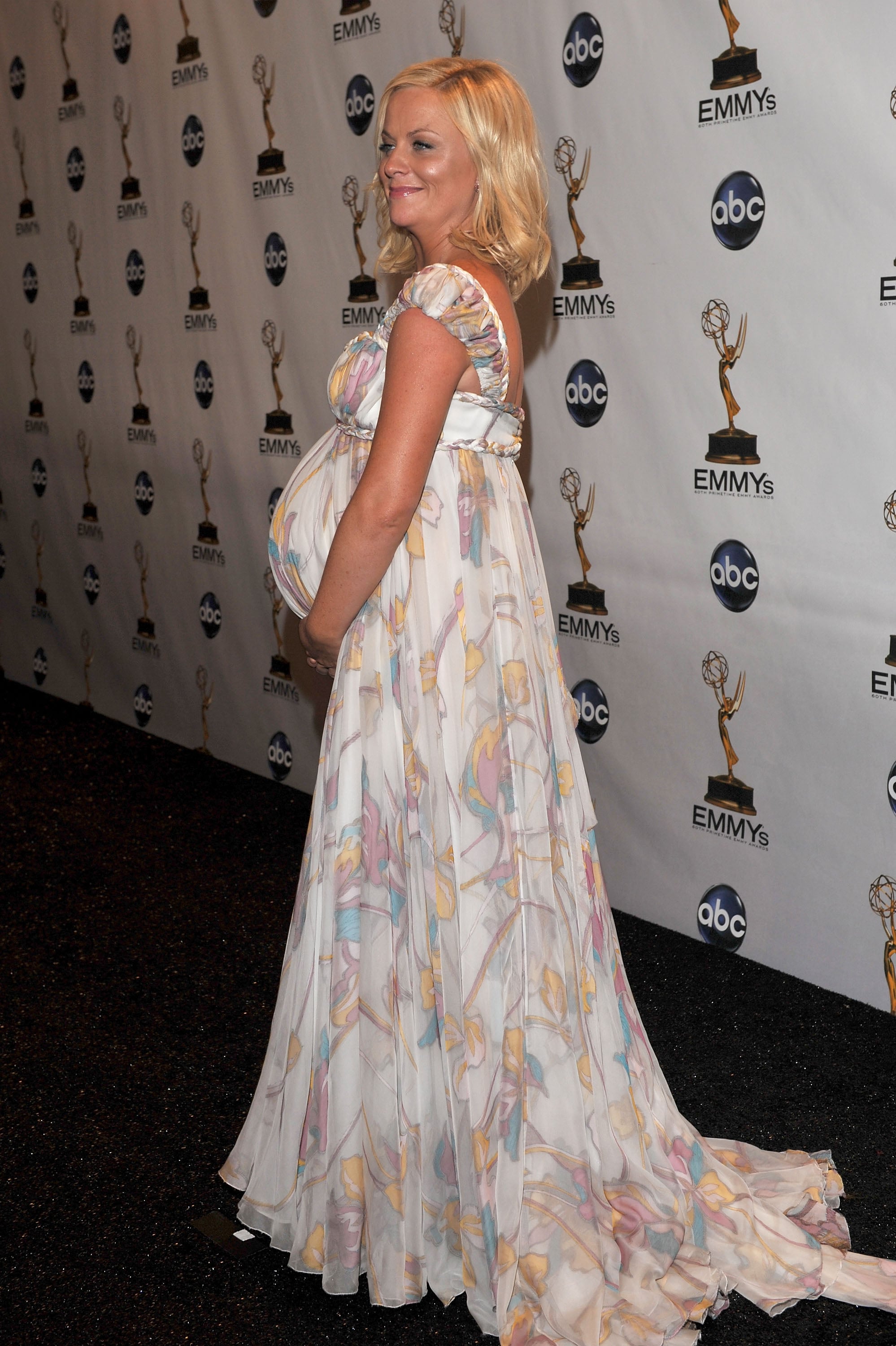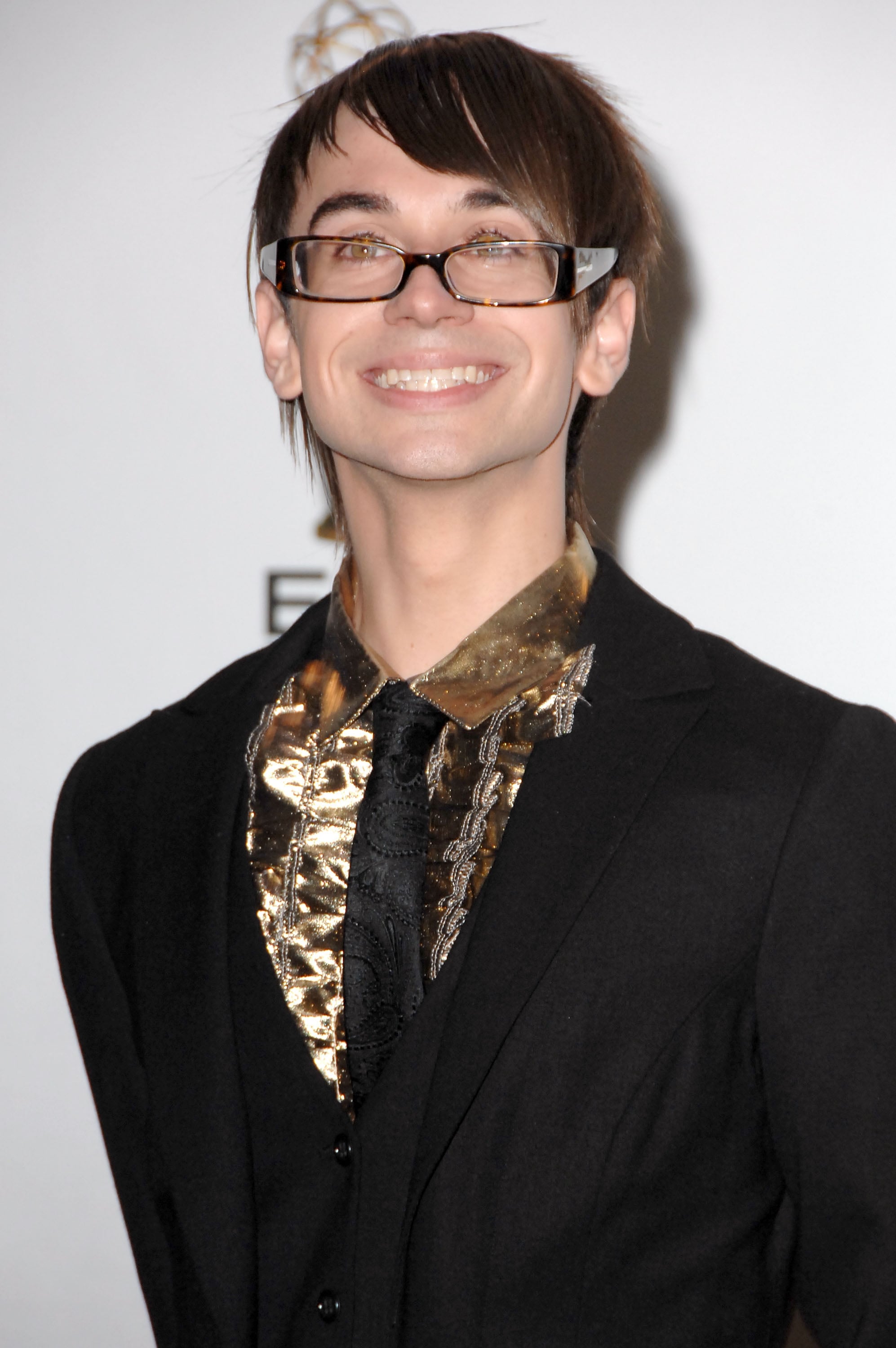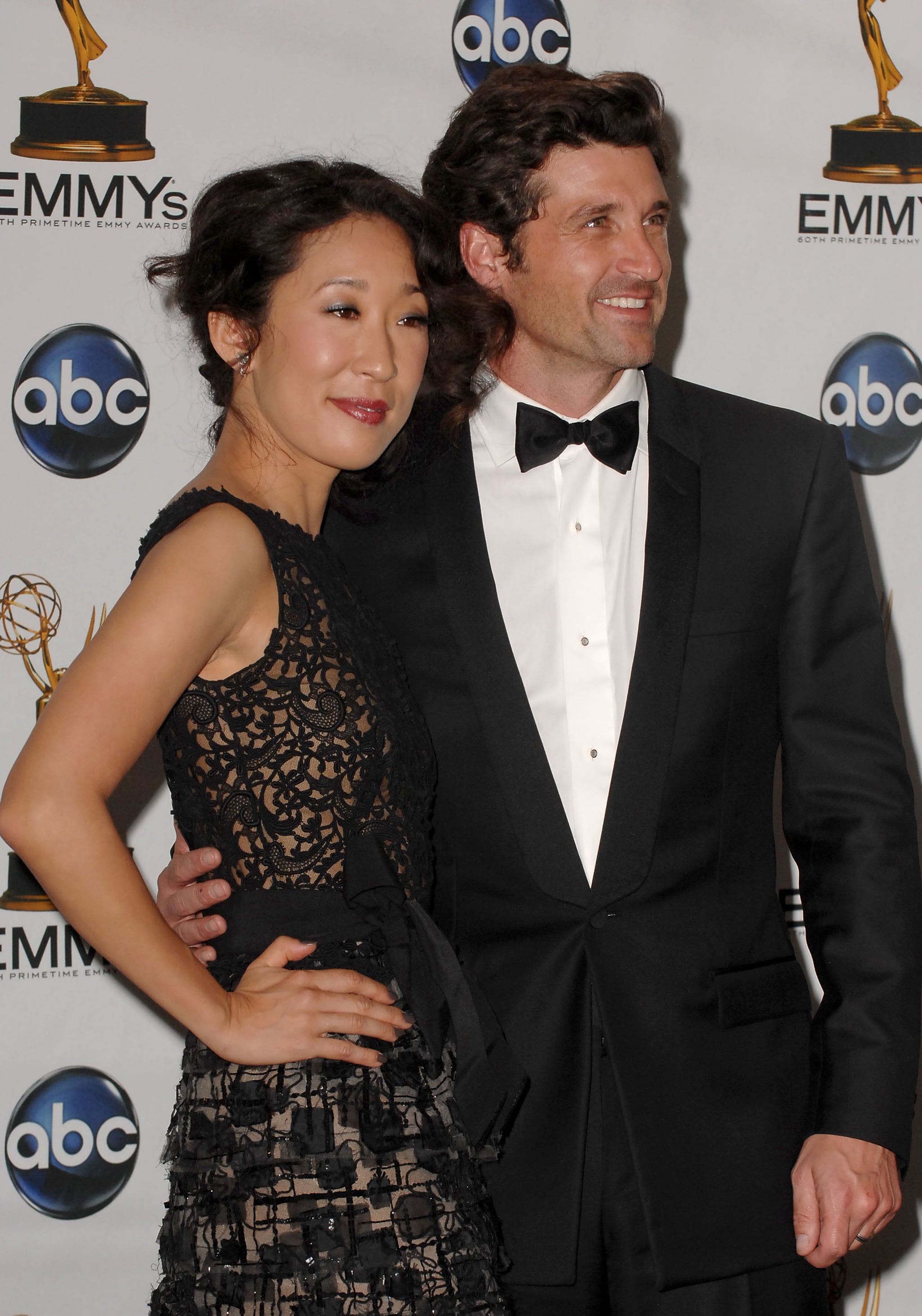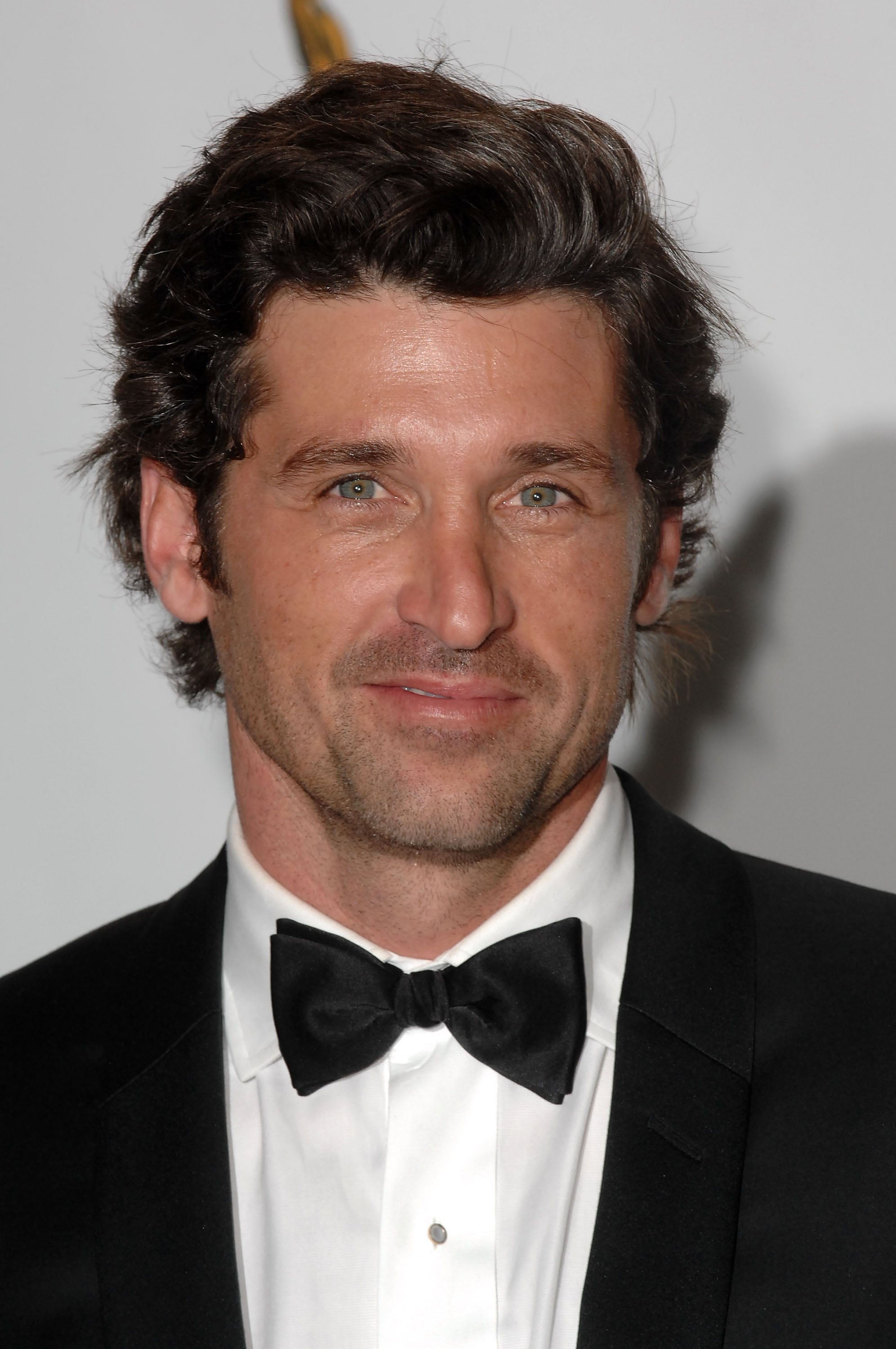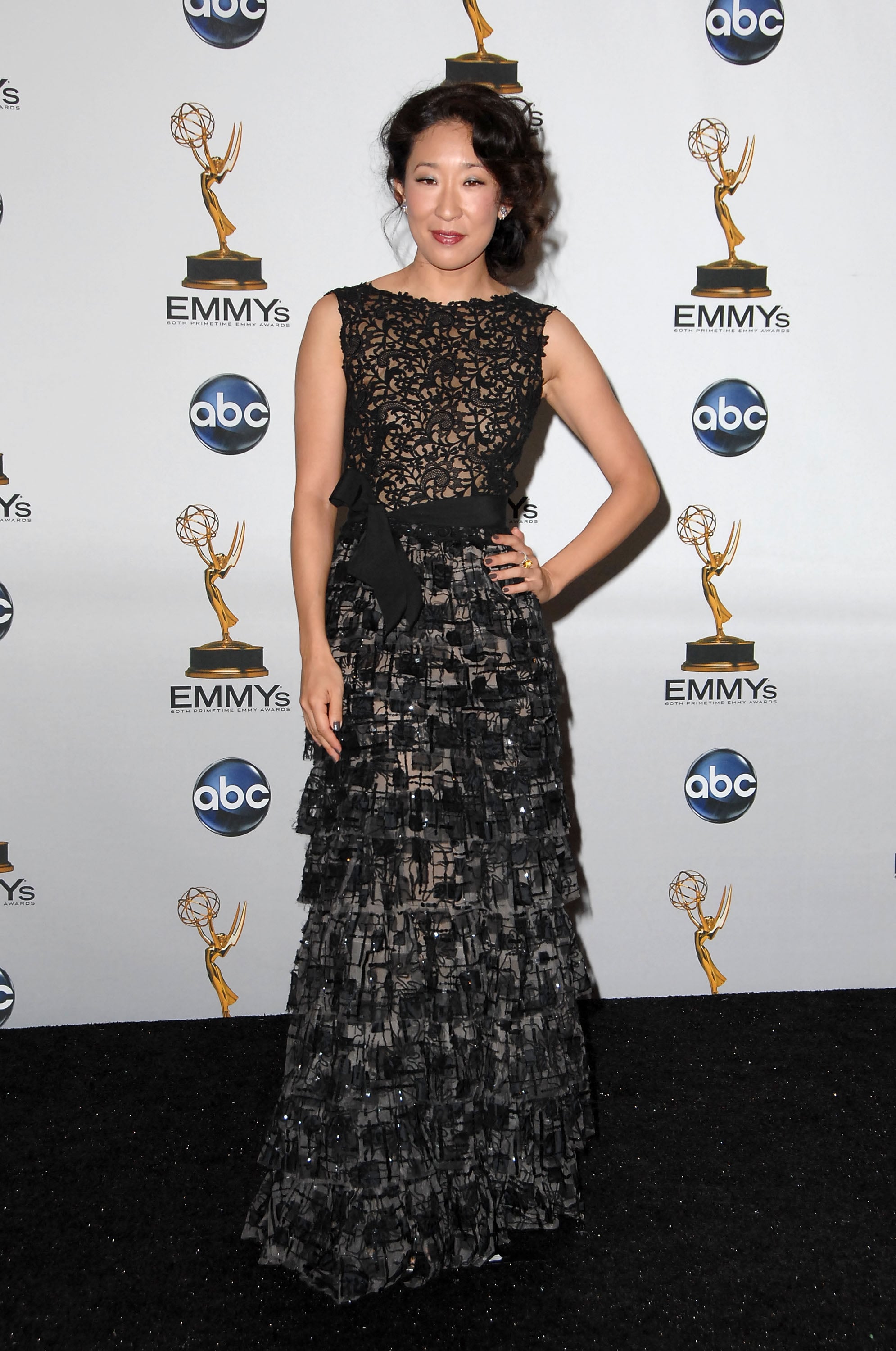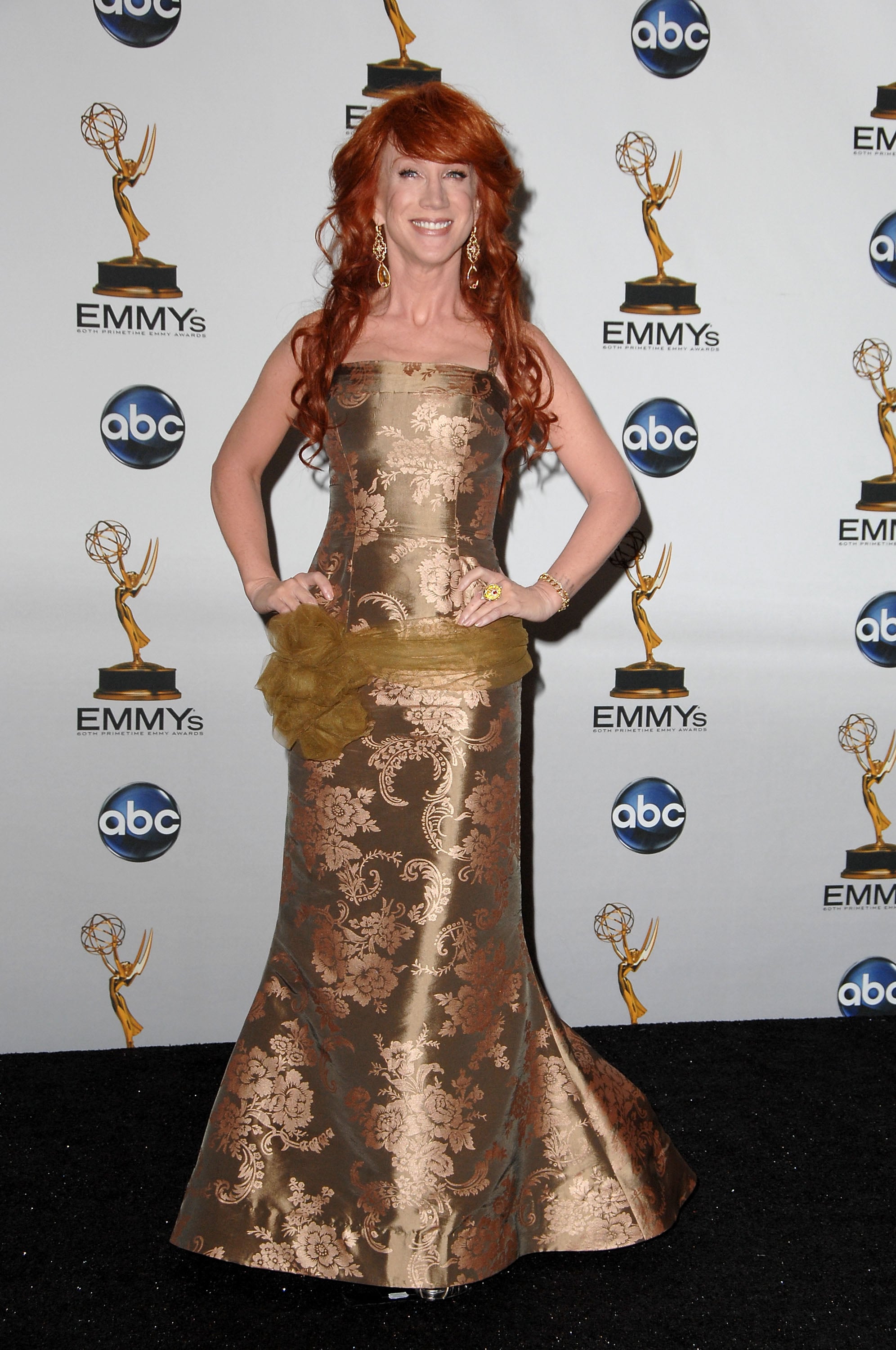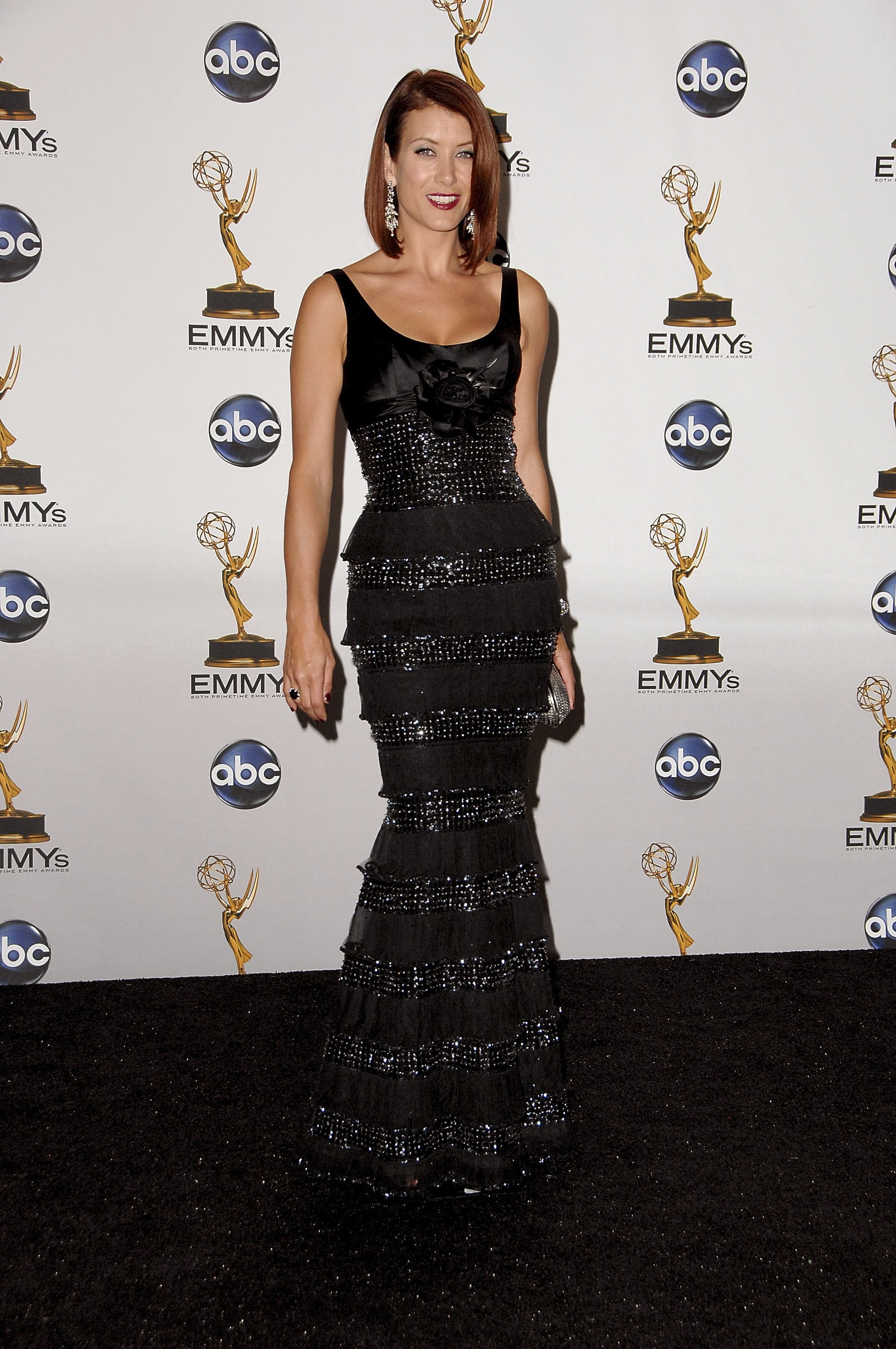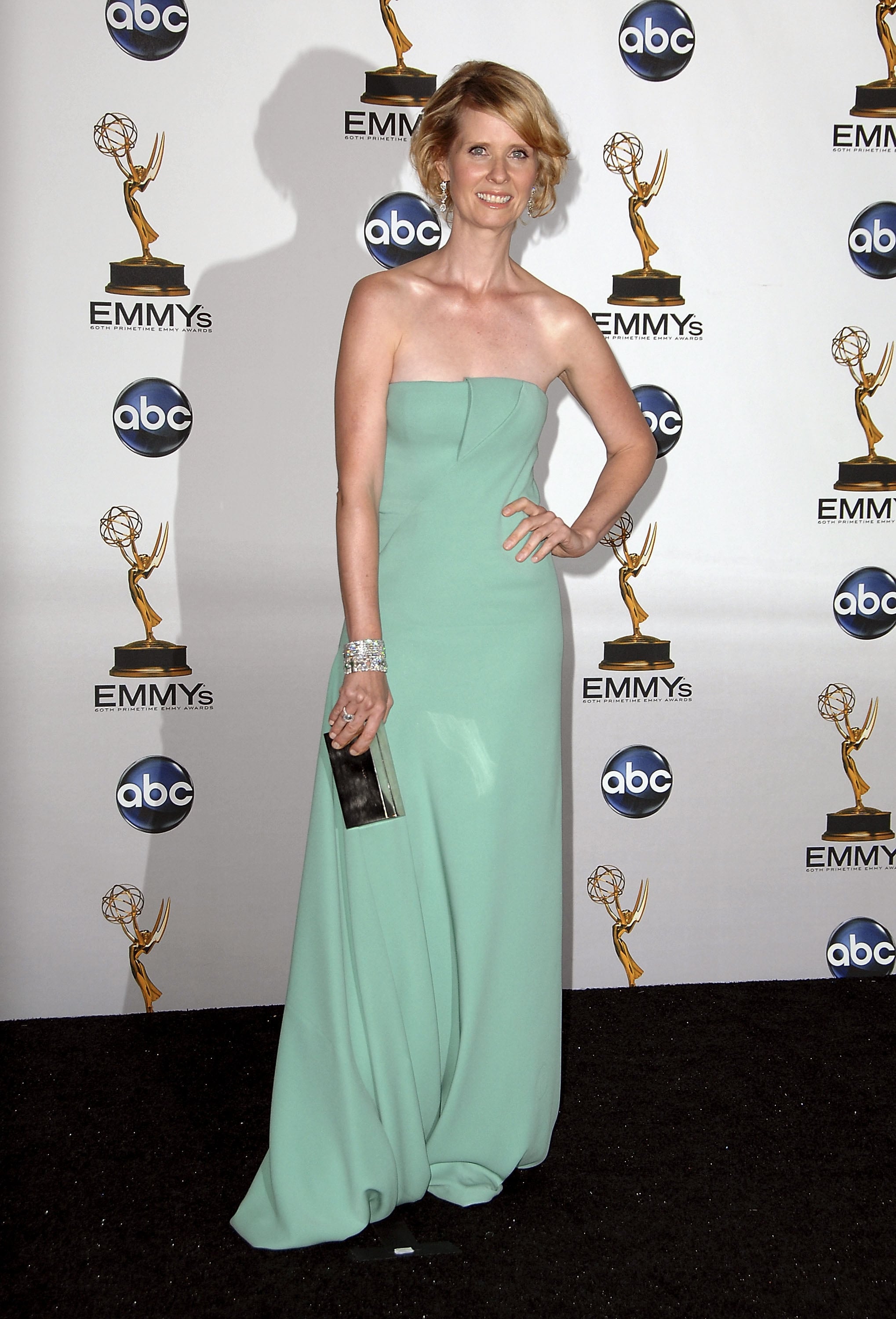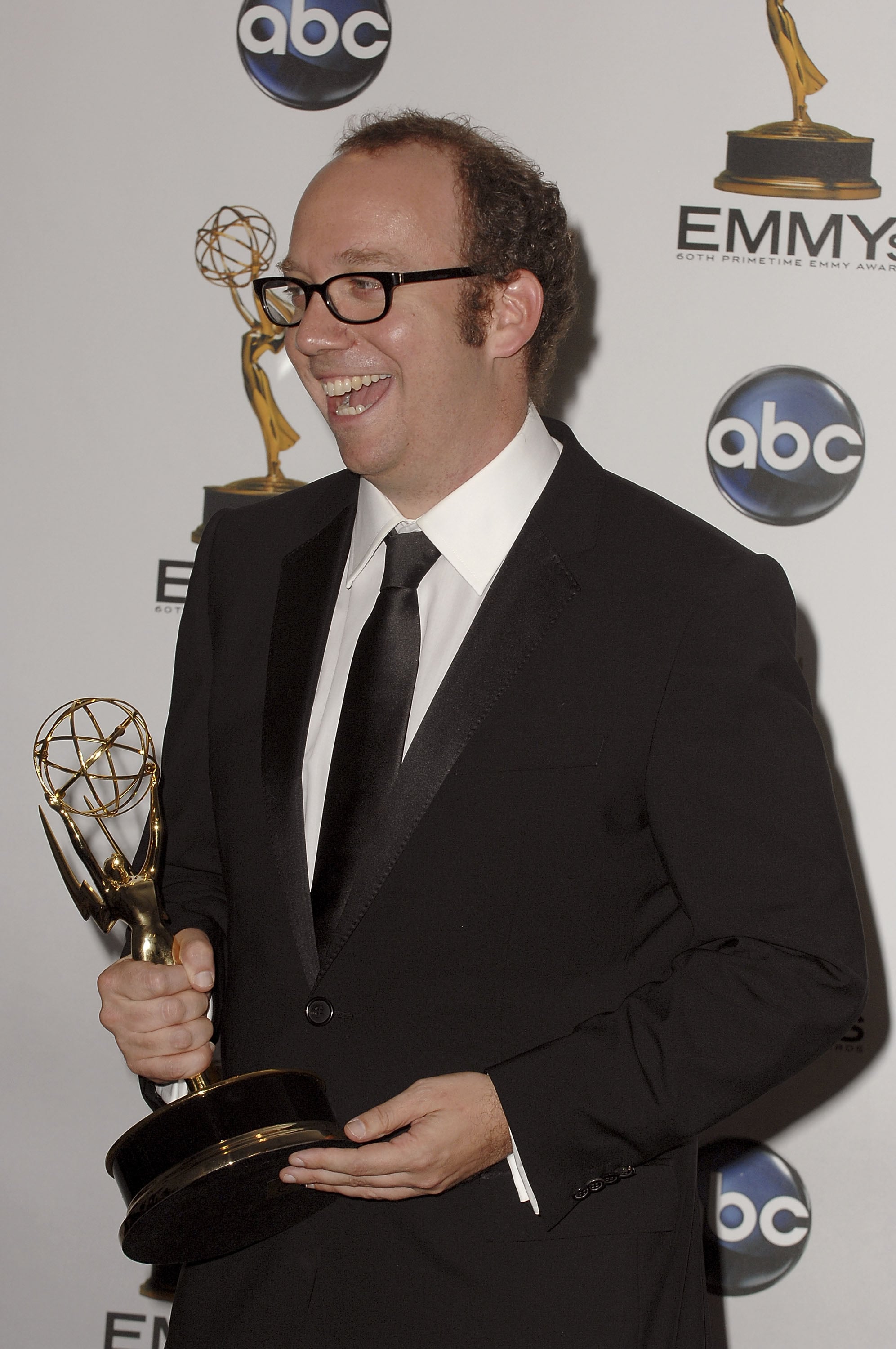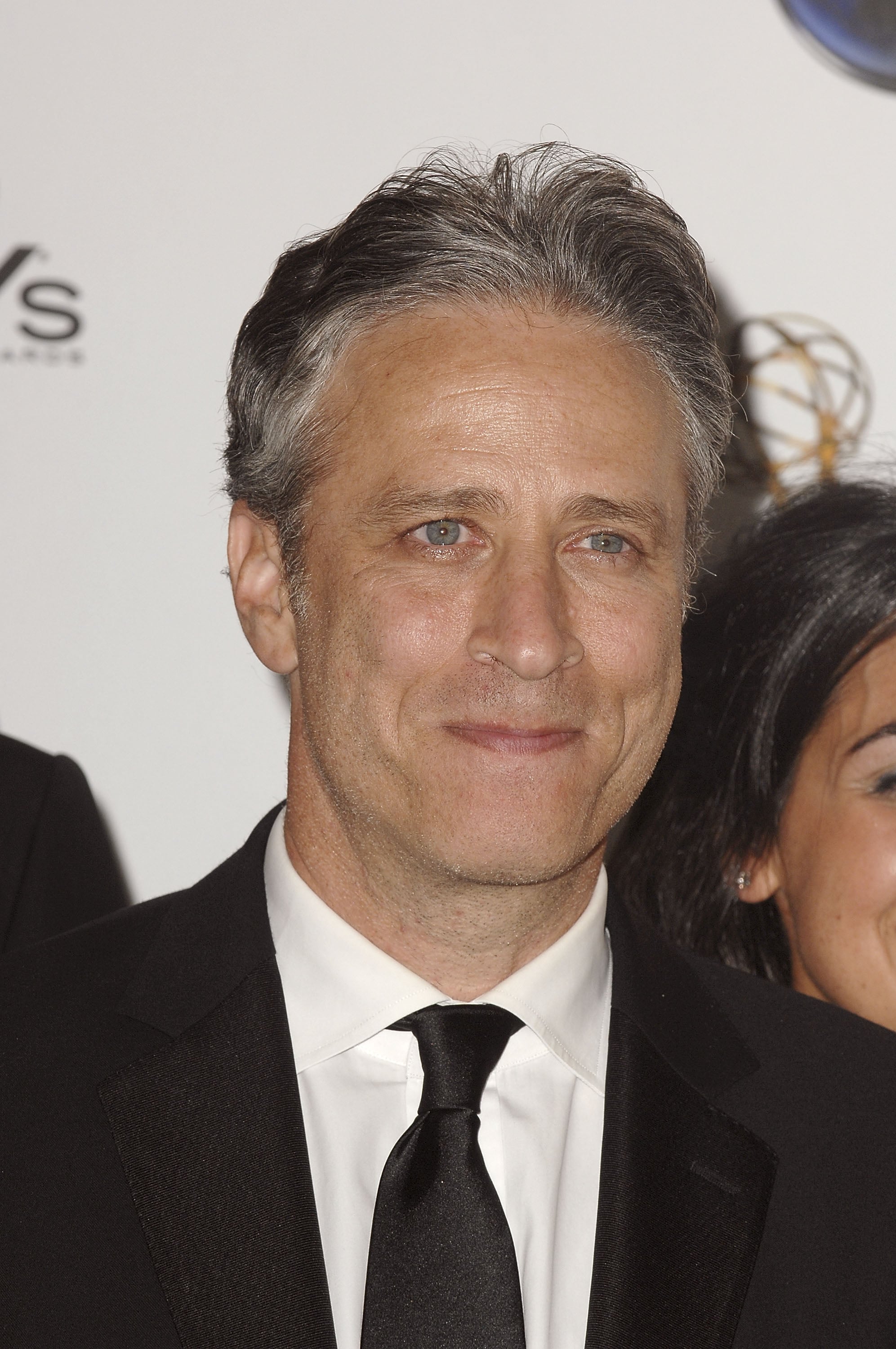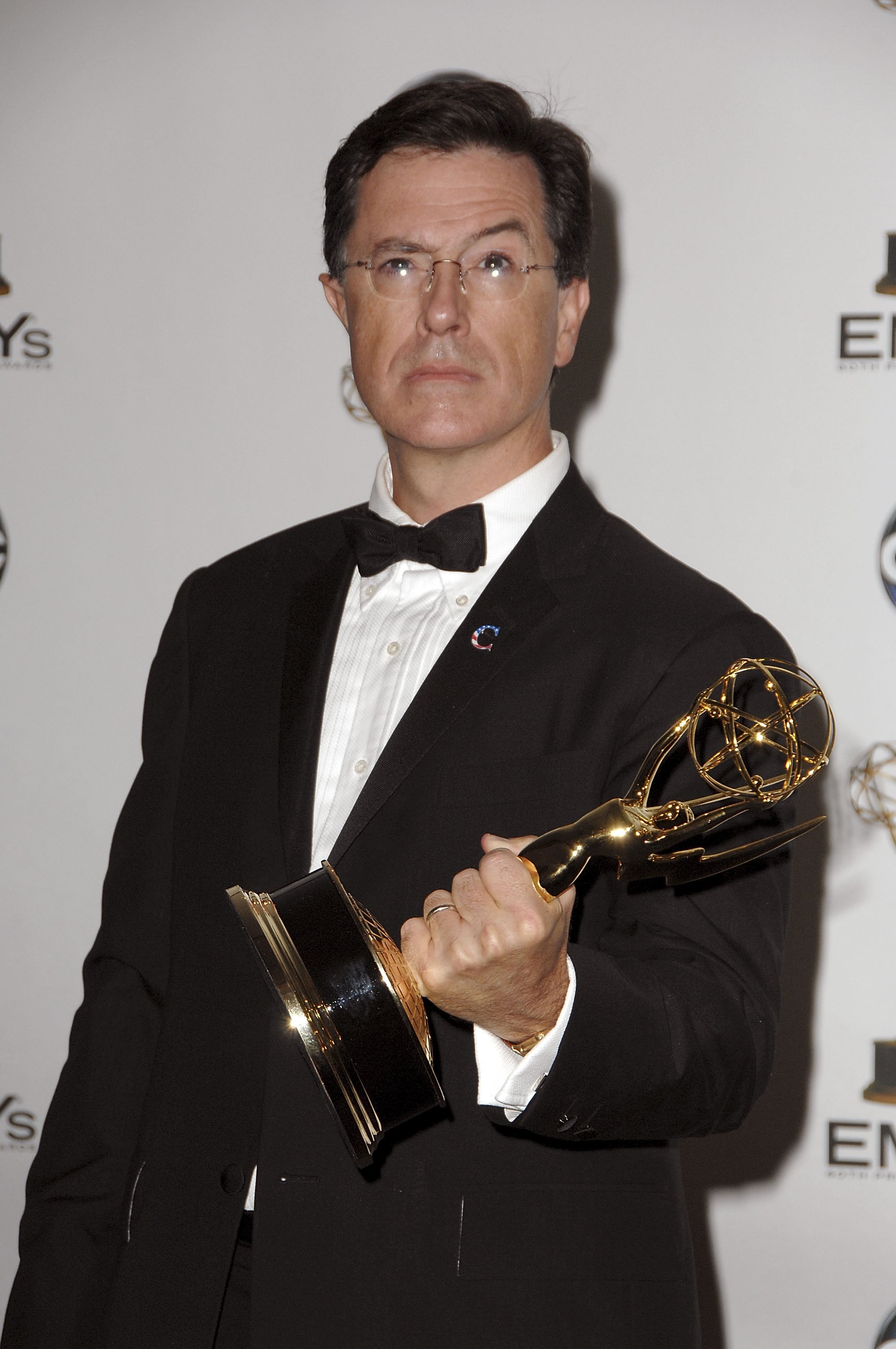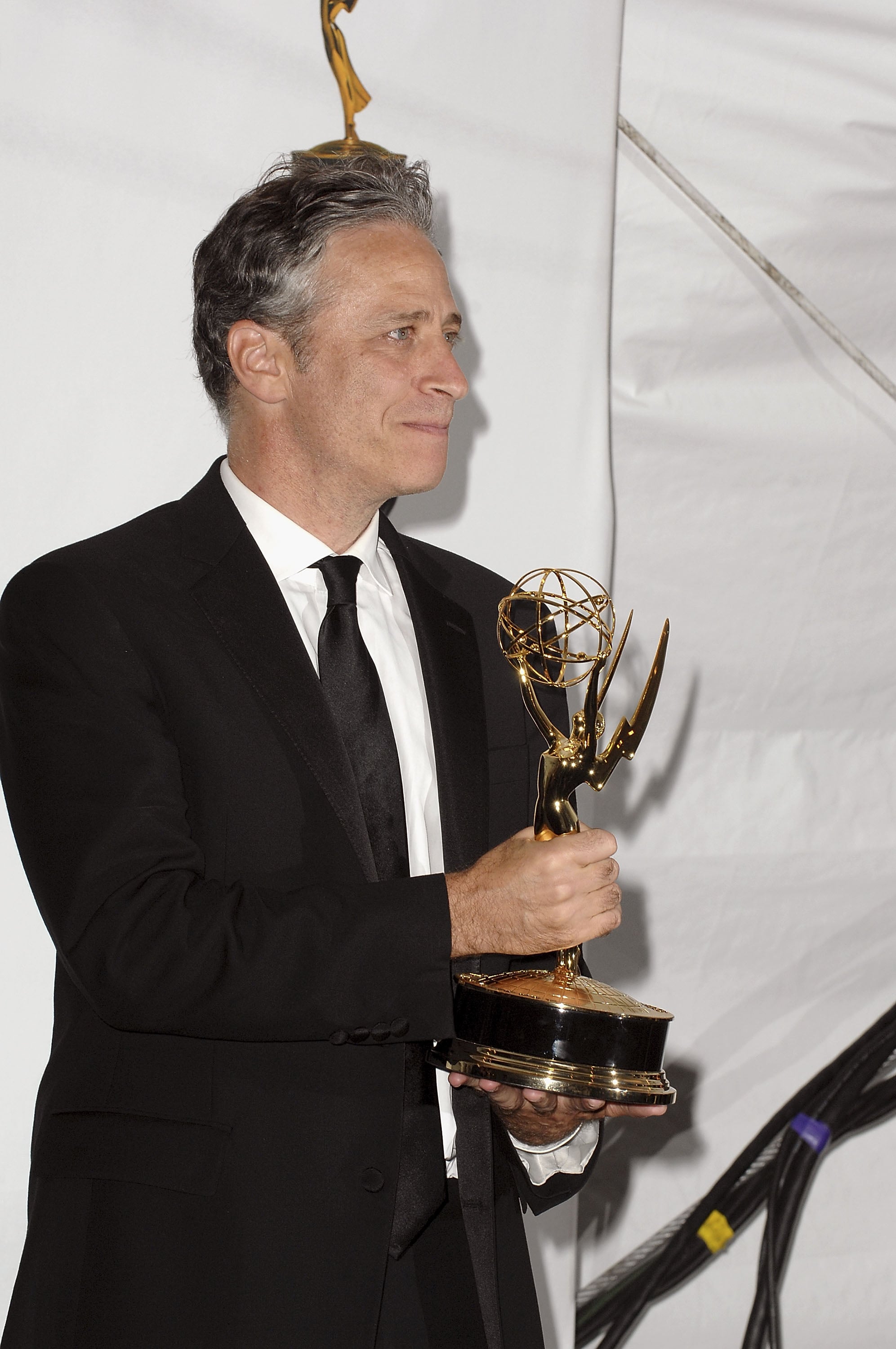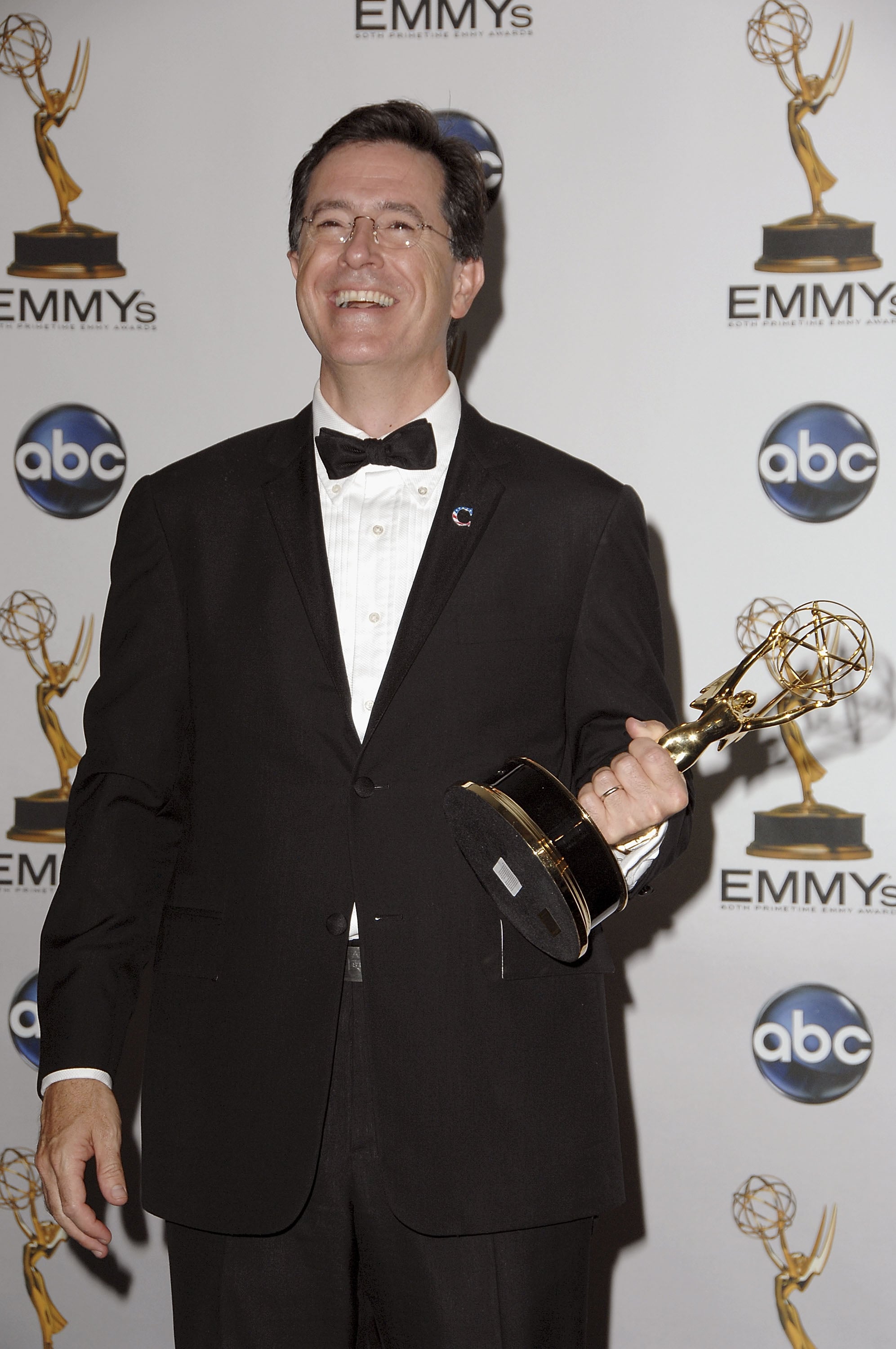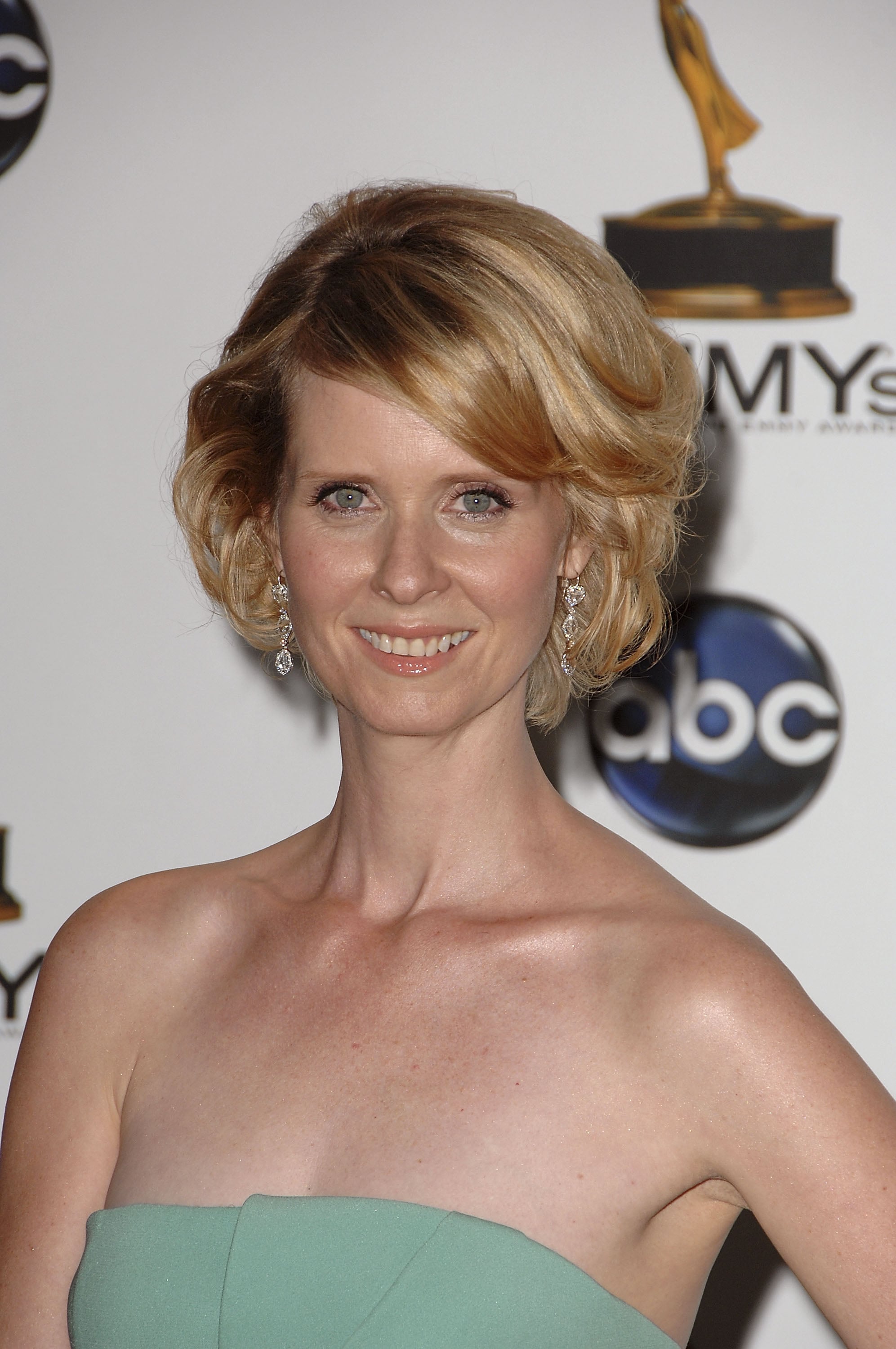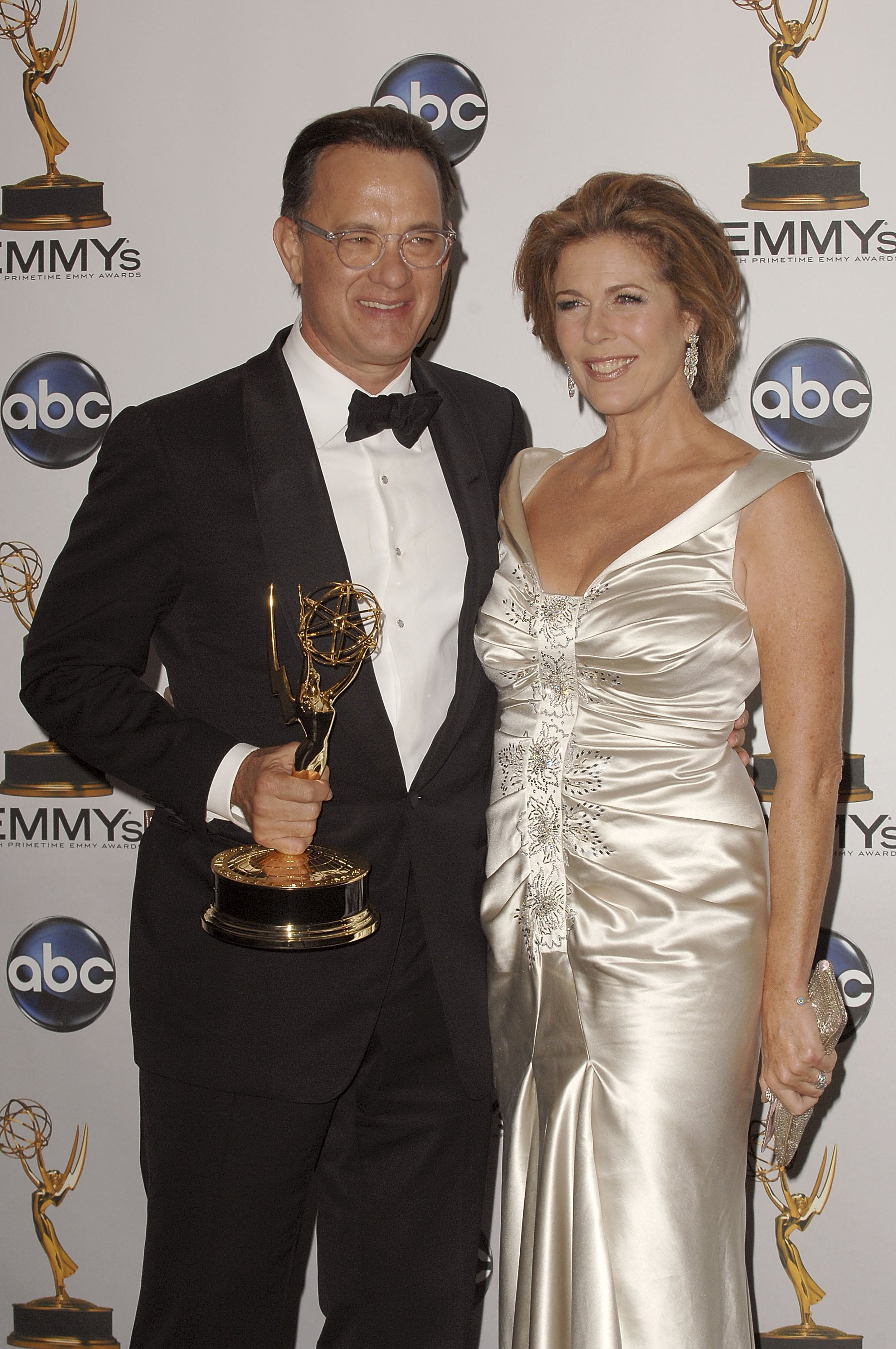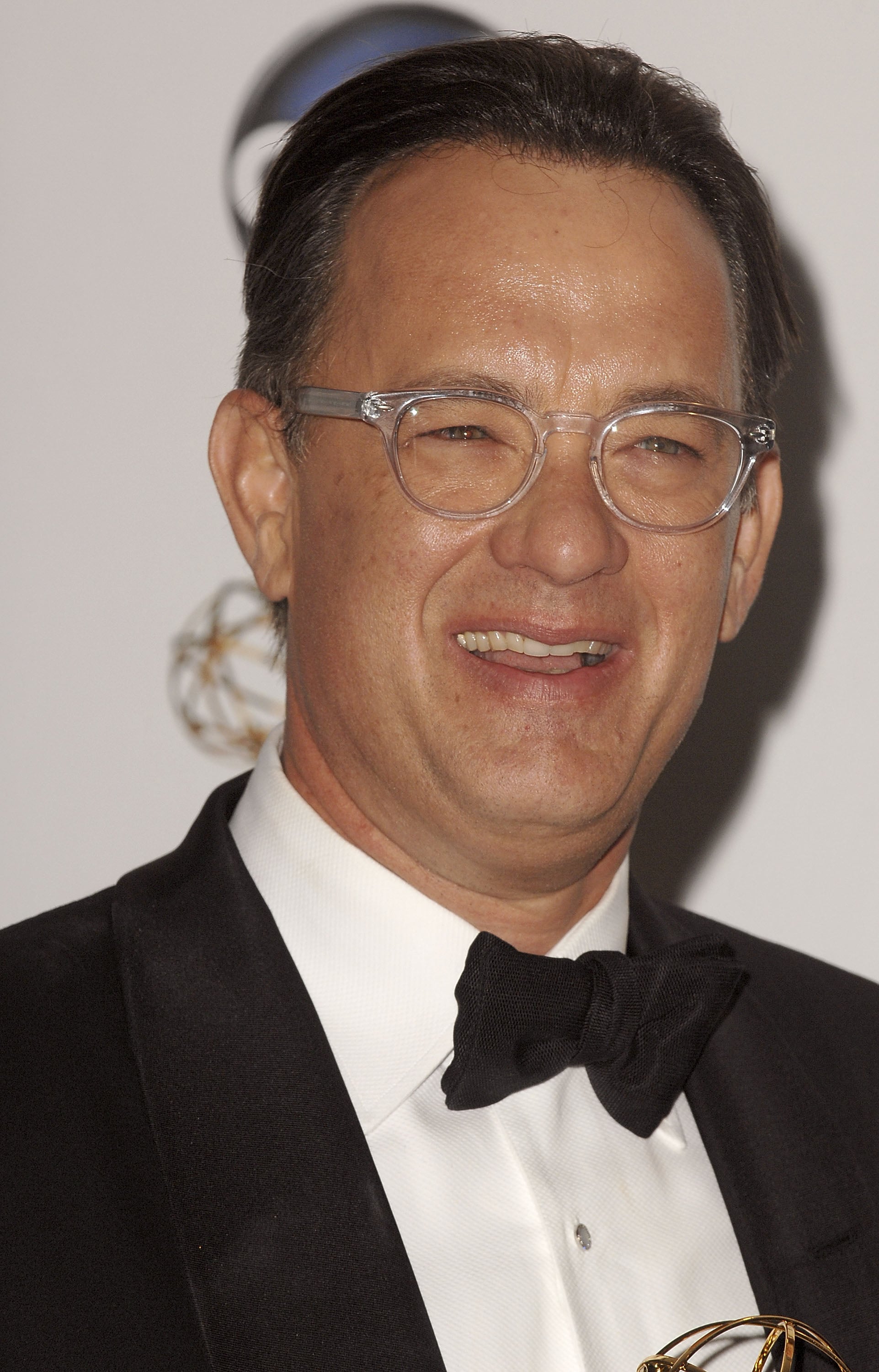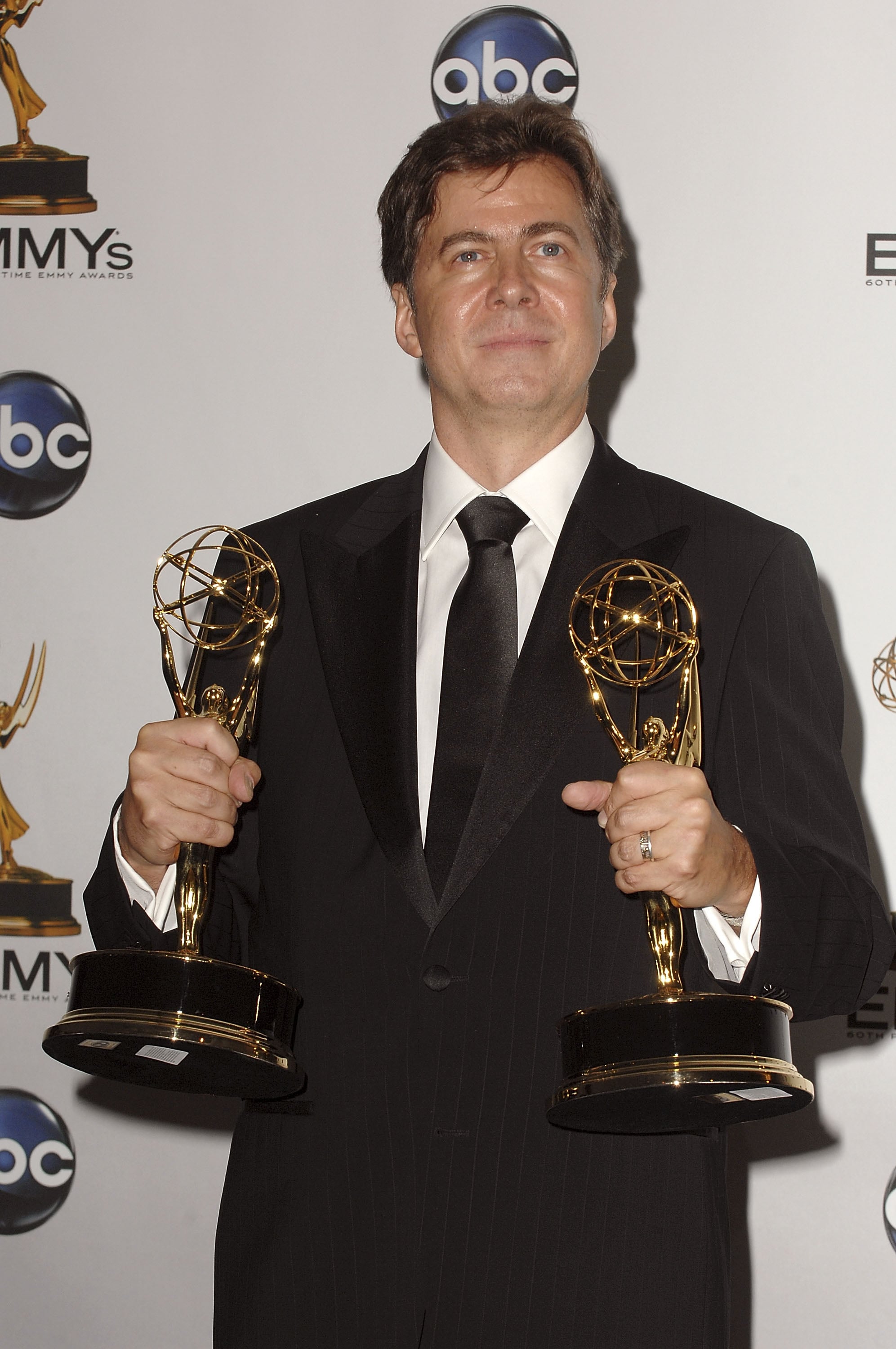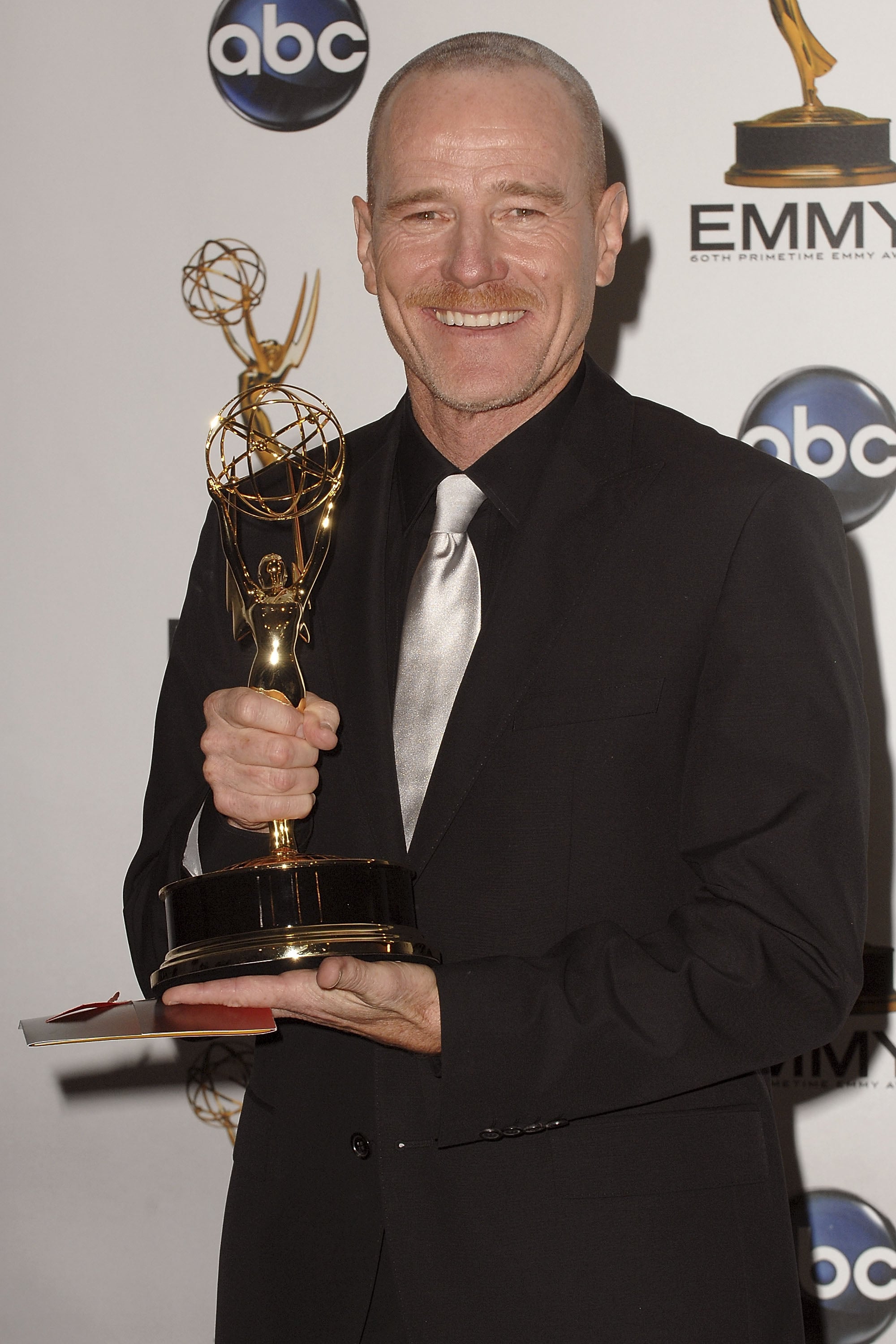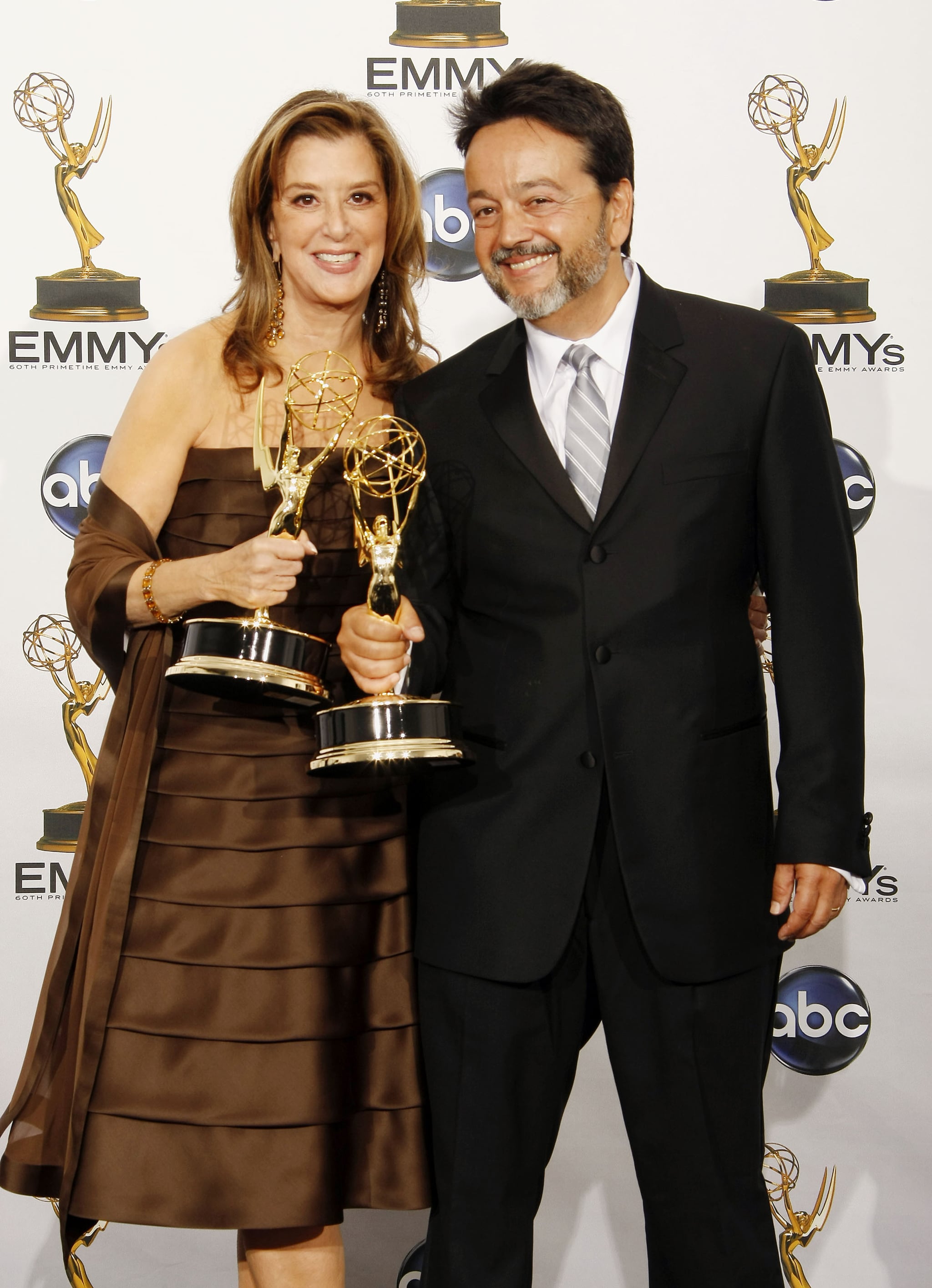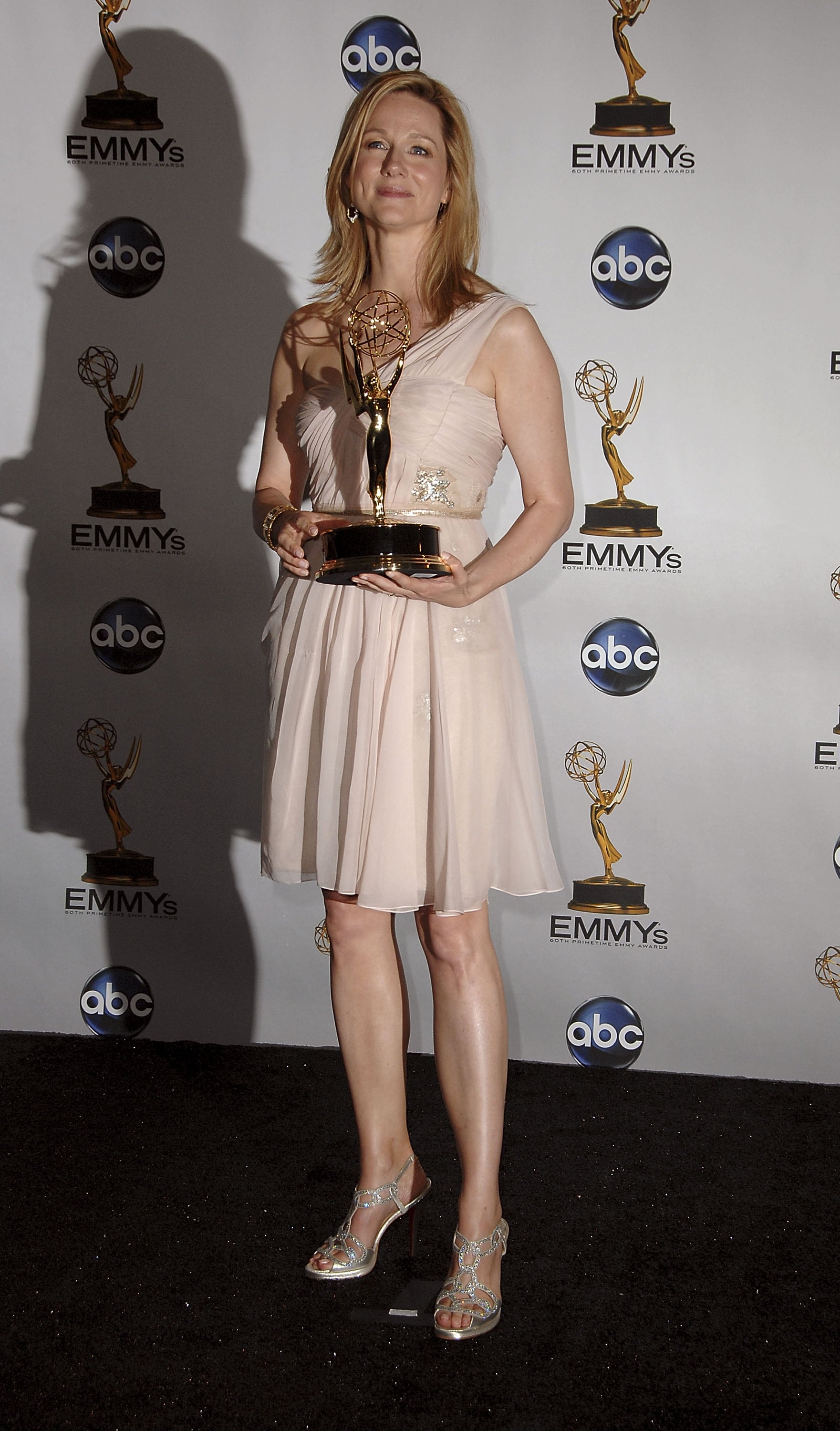 Images include: Jeremy Piven, David Boreanaz, Patrick Dempsey, Sandra Oh, Amy Poehler, Will Arnett, Lauren Conrad, Jean Smart, Felicity Huffman, Dana Delany, Josh Groban, Zeljko Ivanek, Christian Siriano, Barry Sonnenfeld, Tommy Smothers, Don Rickles, Neil Patrick Harris, Paul Giamatti, Brooke Shields, Cynthia Nixon, Kate Walsh, Glenn Close, Jerry Bruckheimer, Bryan Cranston, Laura Linney, Barry Sonnenfeld, Tom Hanks, Rita Wilson, Kathy Griffin, Stephen Colbert, Jon Stewart, Len Amato, Paula Weinstein, Kirk Ellis, Greg Yaitanes, Alec Baldwin, Jon Hamm, John Slattery, Lorne Michaels, Jeff Probst, Tina Fey, Judah Friedlander, Jay Roach, Jane Krakowski