Photos of the 2009 American Music Awards Ladies Red Carpet 2009-11-22 23:59:00
The Ladies Are Short, Long and Shiny on the AMA Red Carpet!
The 2009 American Music Awards descended on the Nokia Theatre in LA last night, which meant a star studded red carpet before the big show. It was a pleasant mixture of long and short dresses on all the ladies, though some even found a way to do both simultaneously like Rihanna in her cutout gown. Carrie Underwood has the early lead in Fab's best dressed poll, but Rih is close behind. Alicia Keys stood out in blue while Fergie's high slit meant she showed off some leg as she posed. Nicole Kidman spent most of her red carpet time on the arm of her husband Keith Urban — speaking of which, check out all the guys here.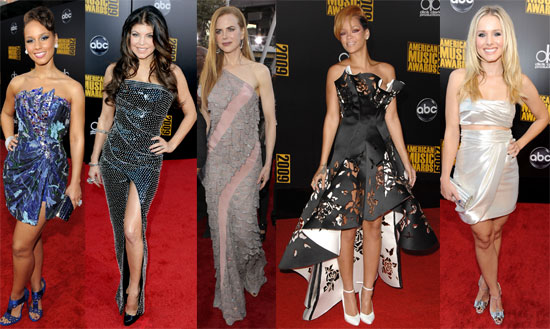 Shakira and Selena Gomez cozied up for the cameras in their standout short dresses while Demi Lovato sported some bling around her neck. Paula Abdul went all out in her black gown and Carrie Underwood kept it simple and sweet. Find out how to get some of our favorite red carpet looks like Selena and Demi here. Don't forget to vote in all of Fab and Bella's love it or leave it polls, see the full list of winners and stay tuned for more AMA coverage coming up!
Lots more photos including Mary J. Blige, Kelly Clarkson, Kayla Ewell and TONS of others when you
.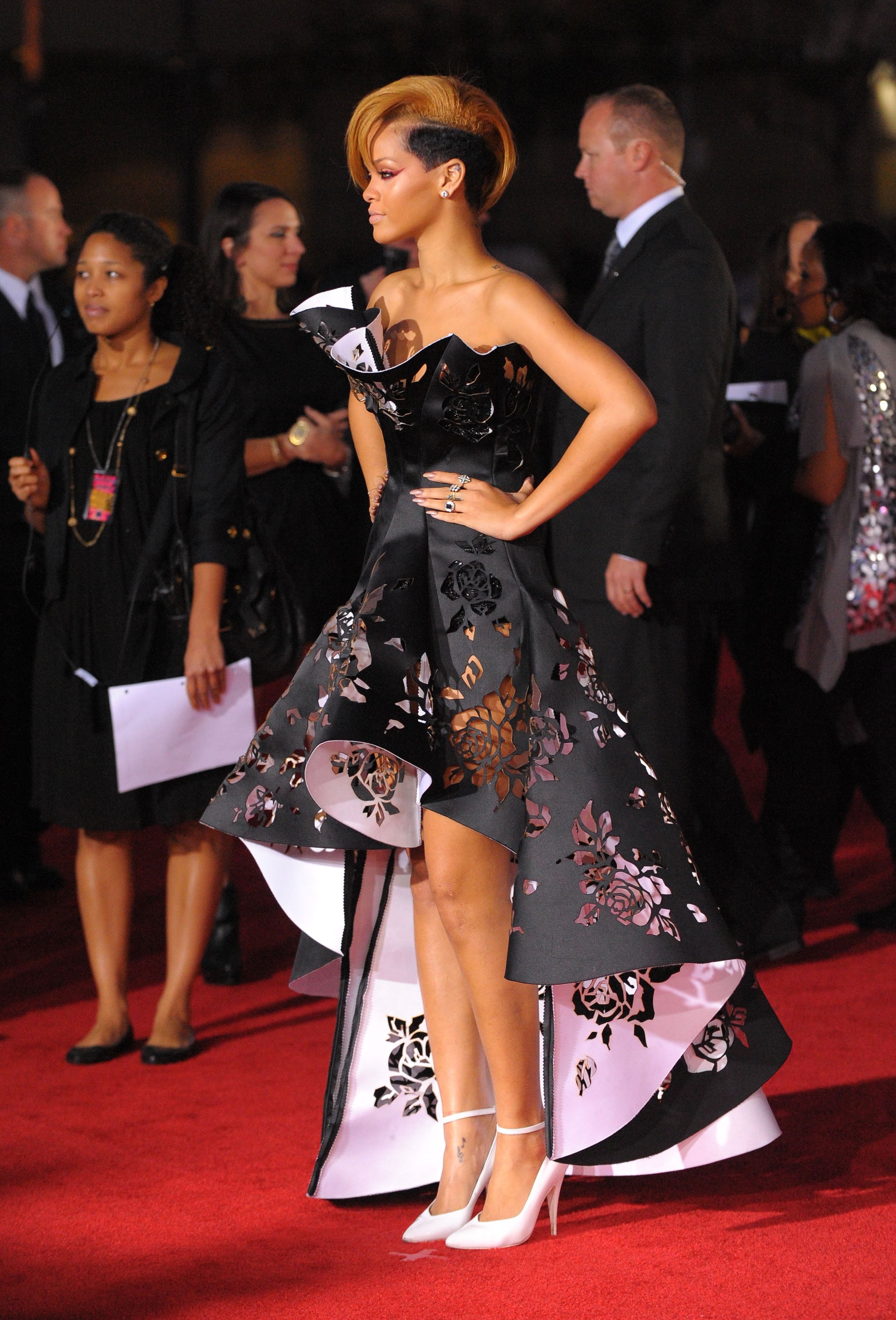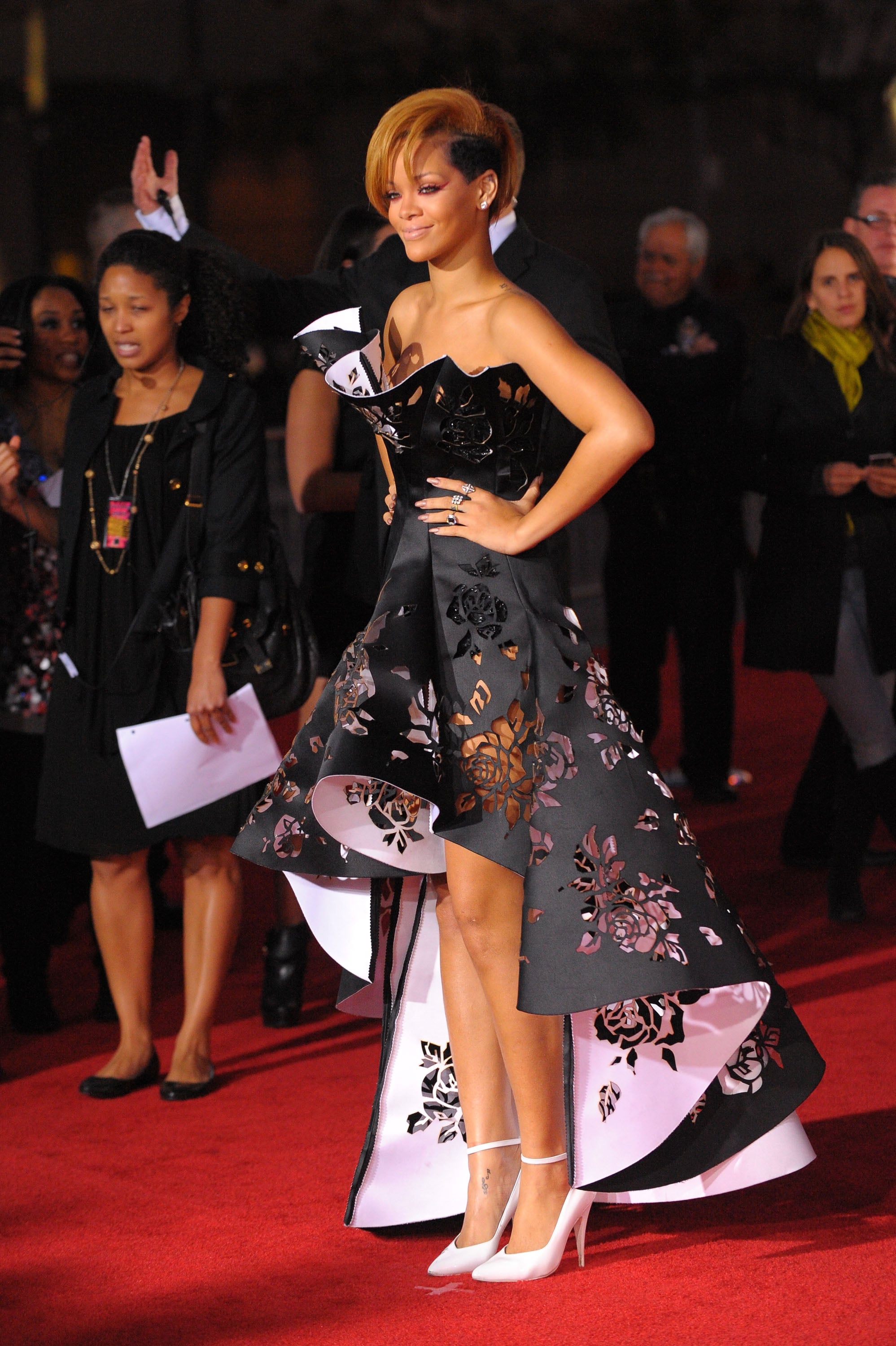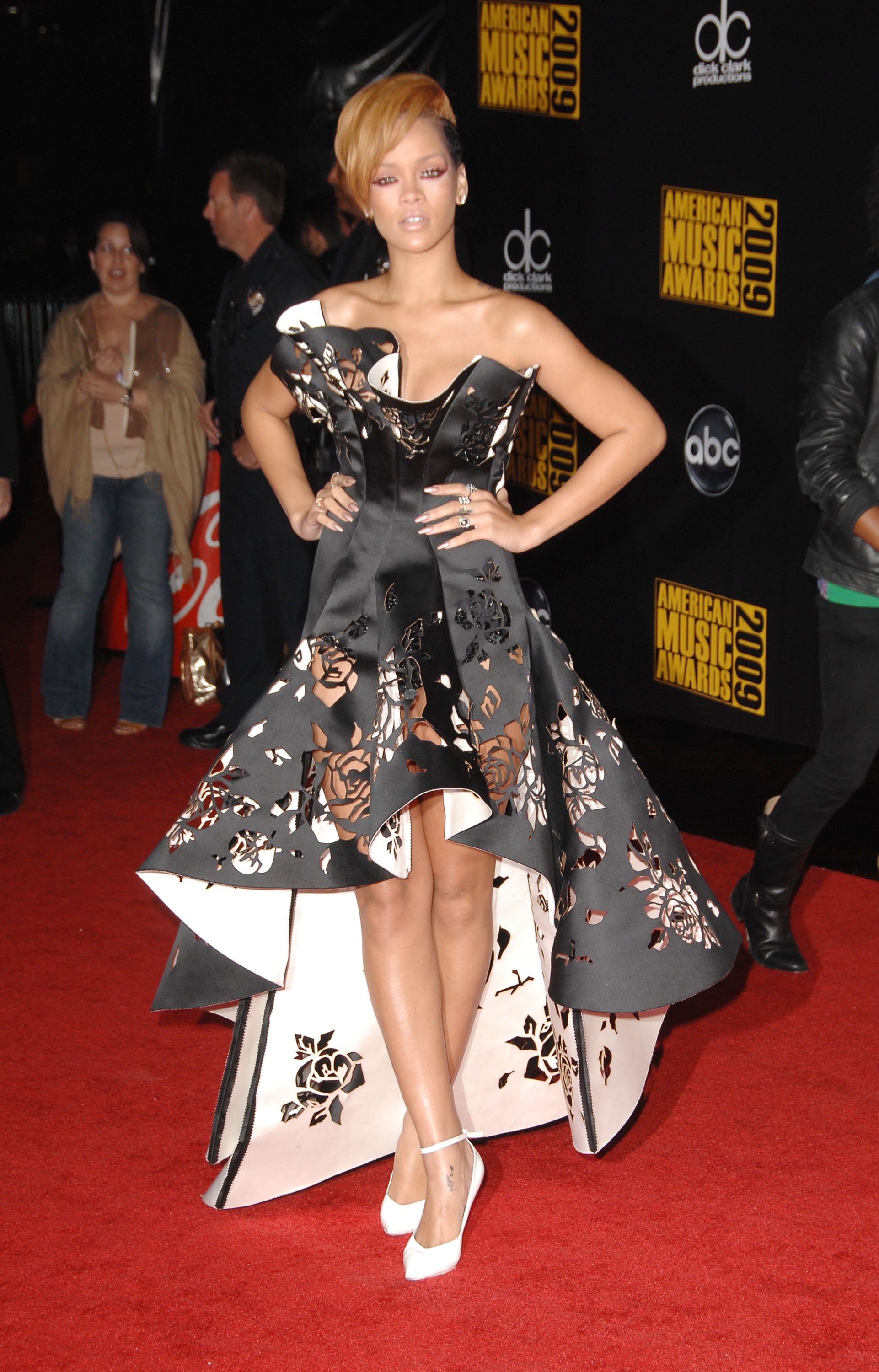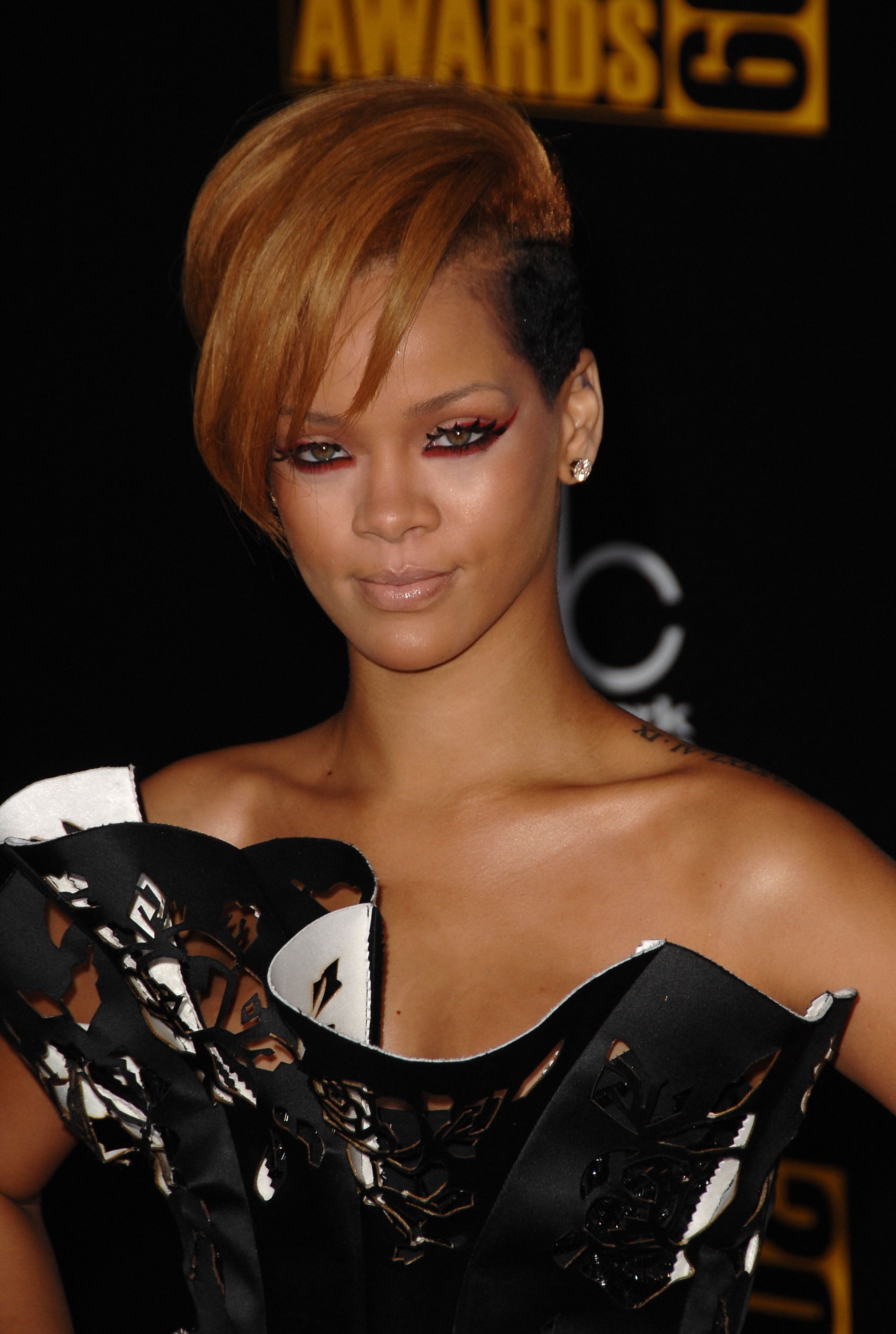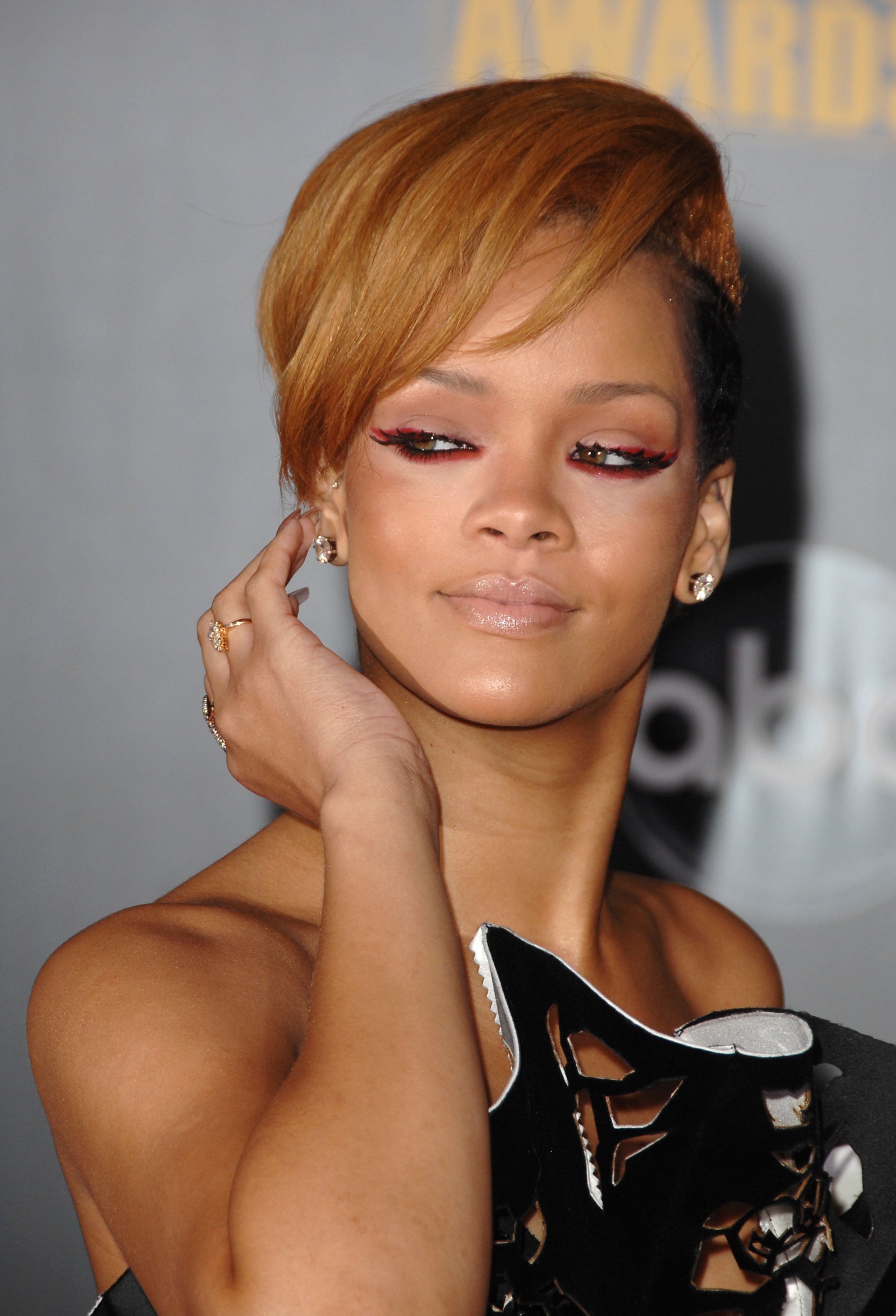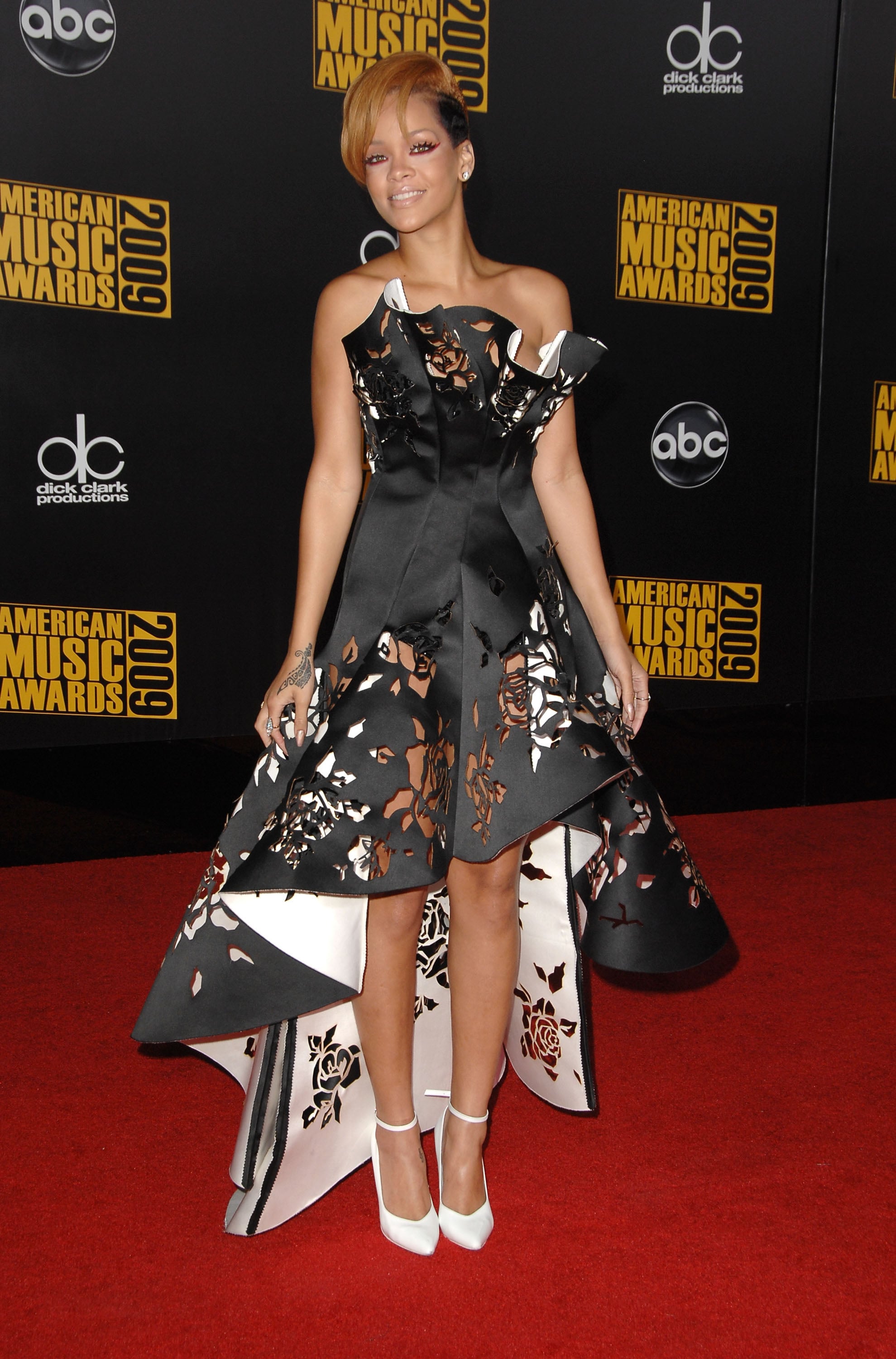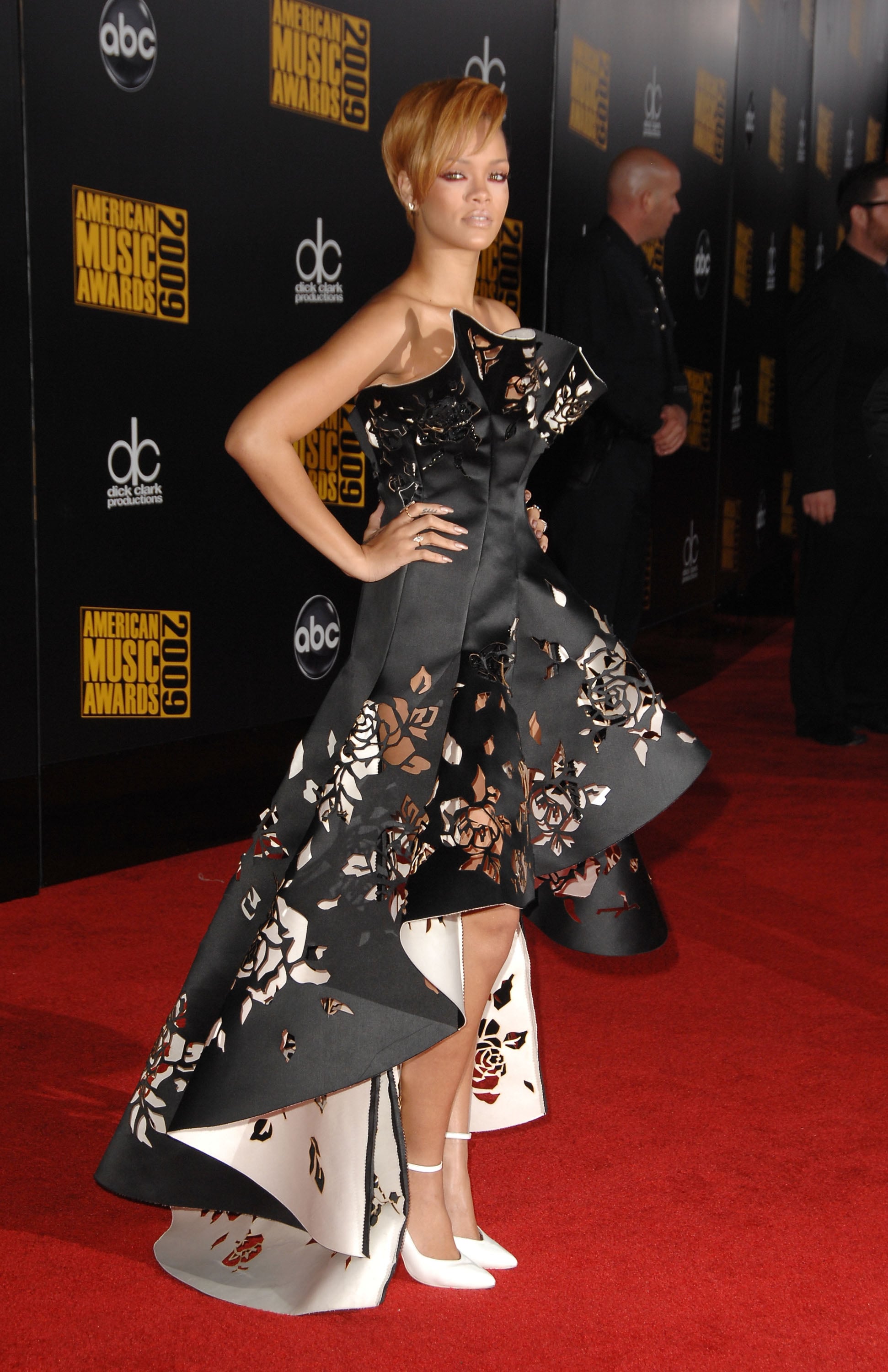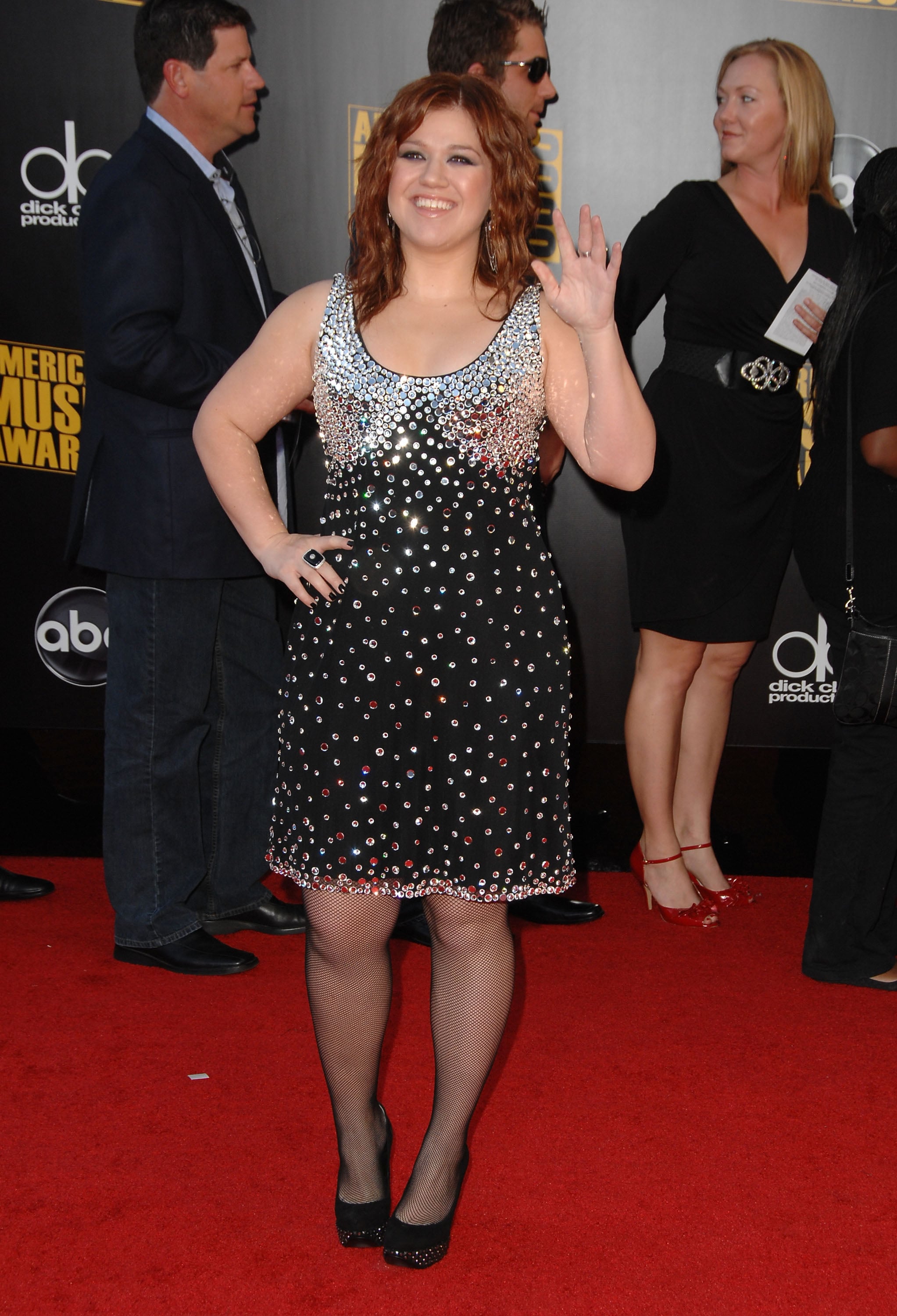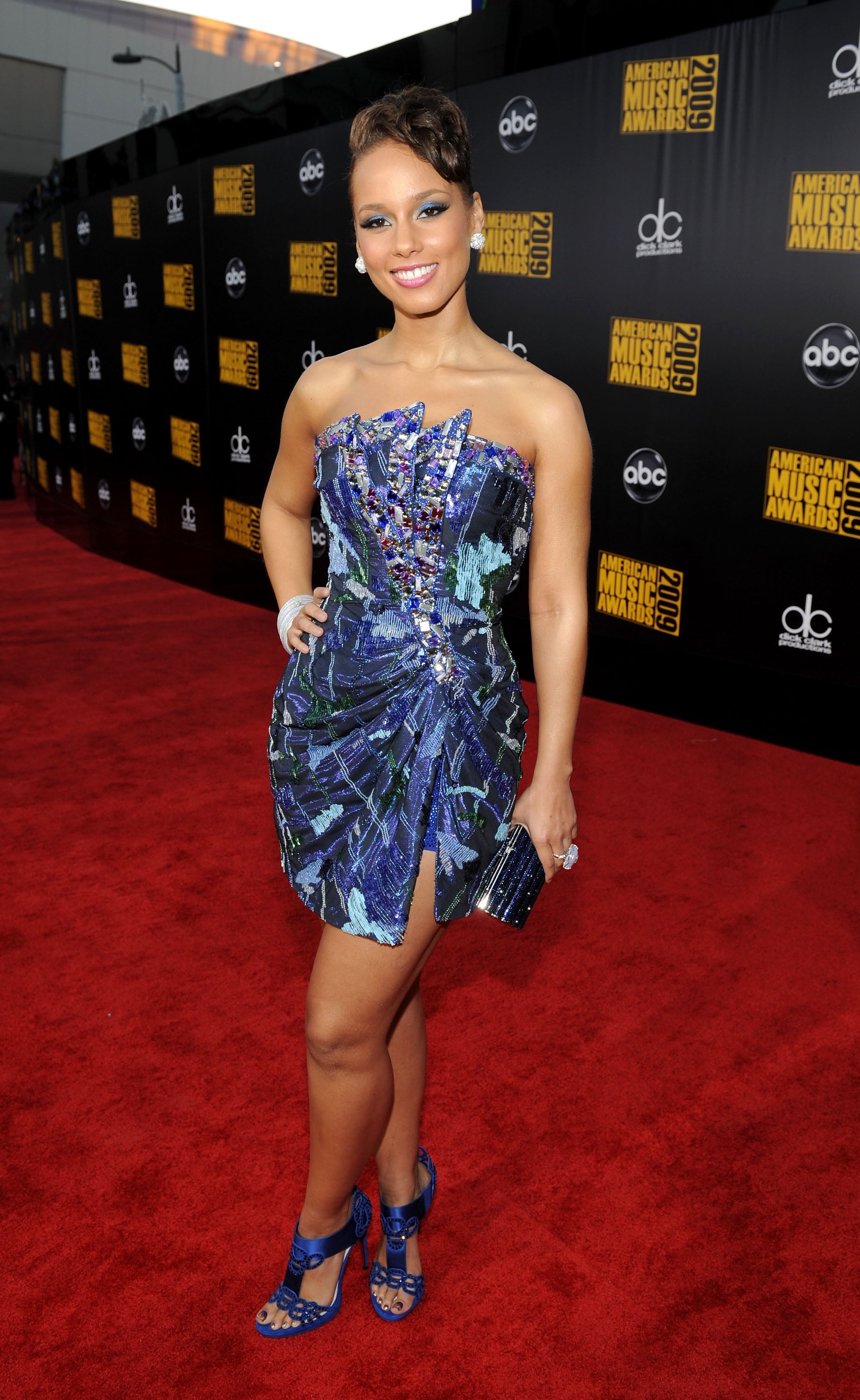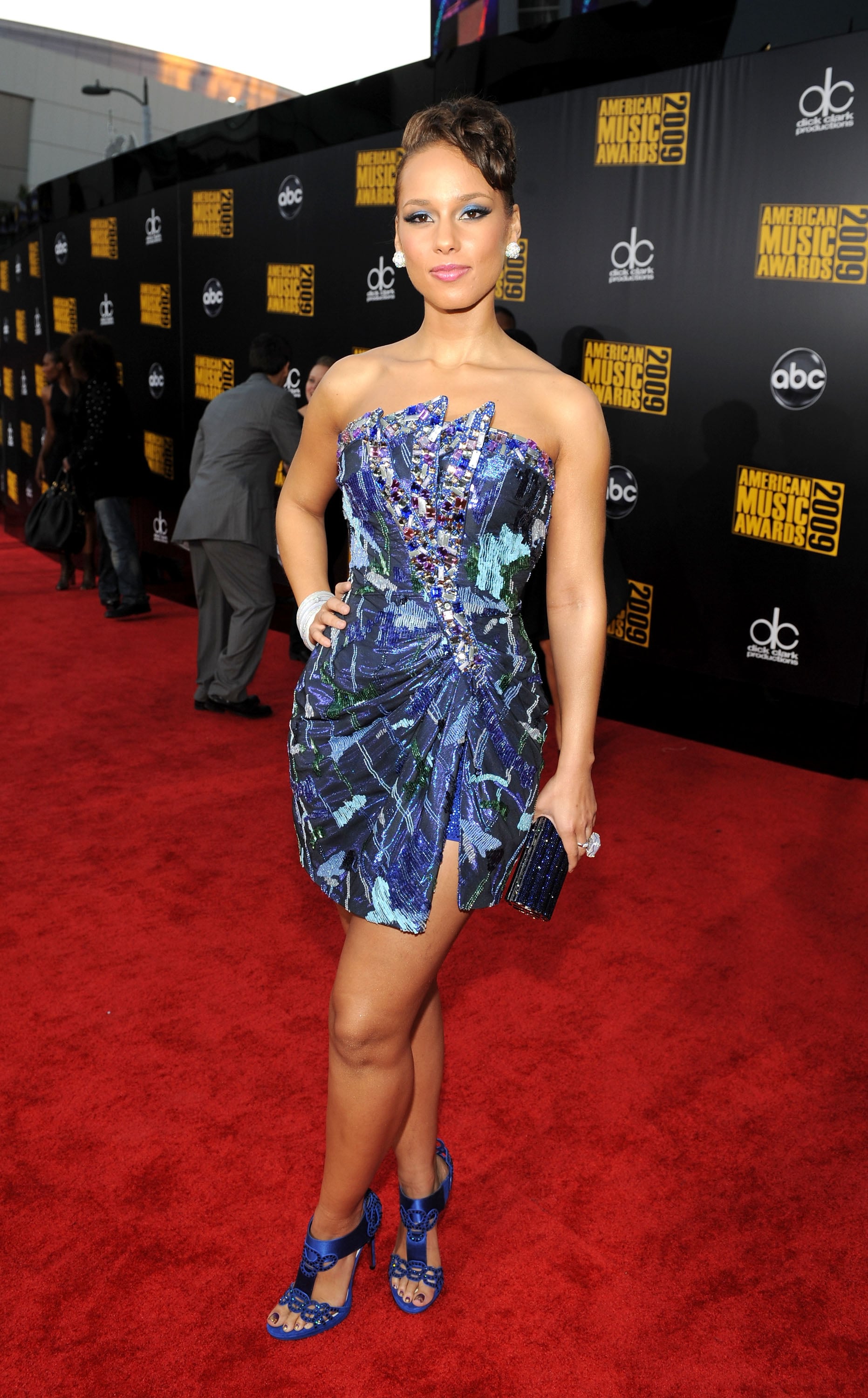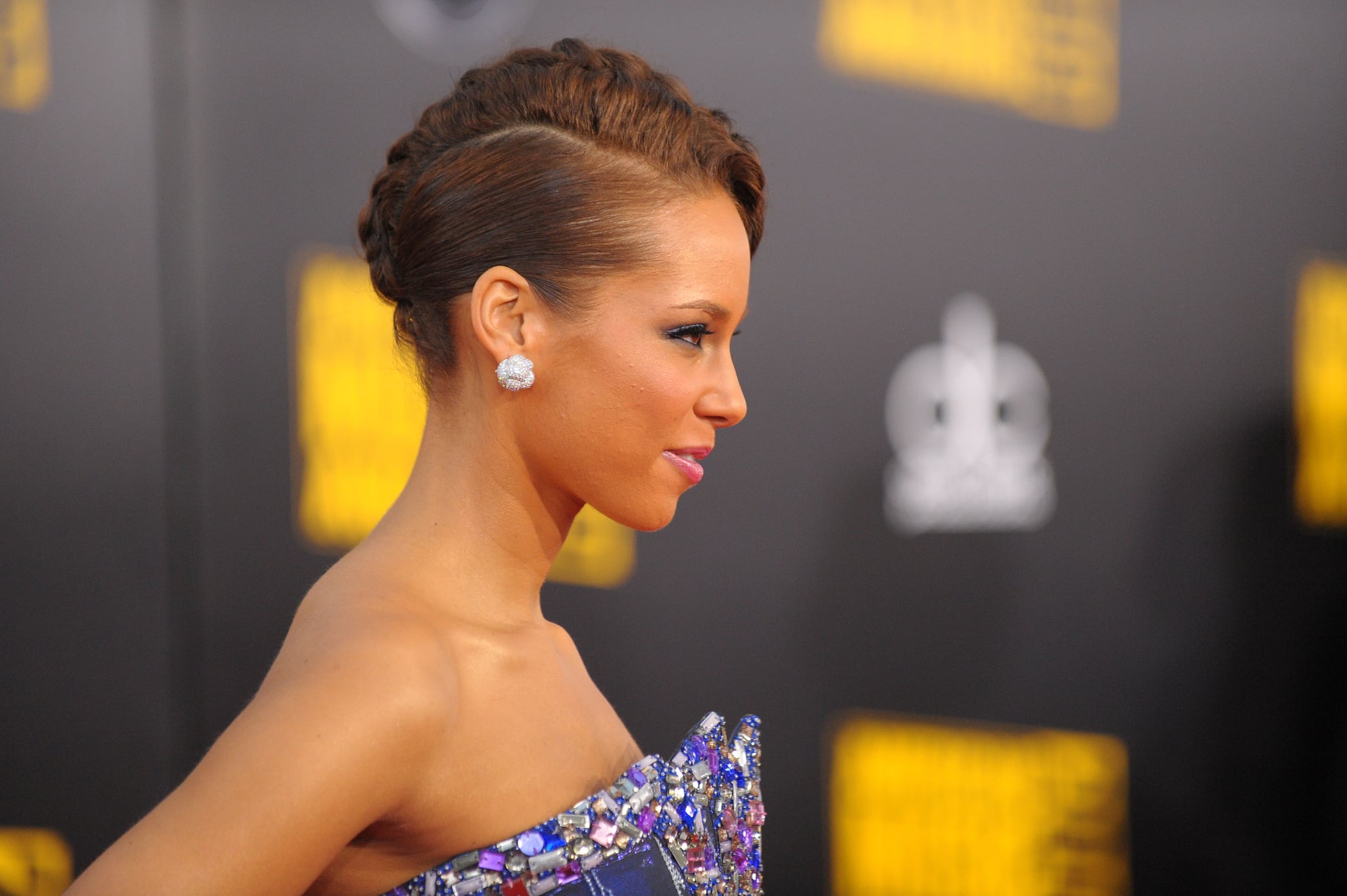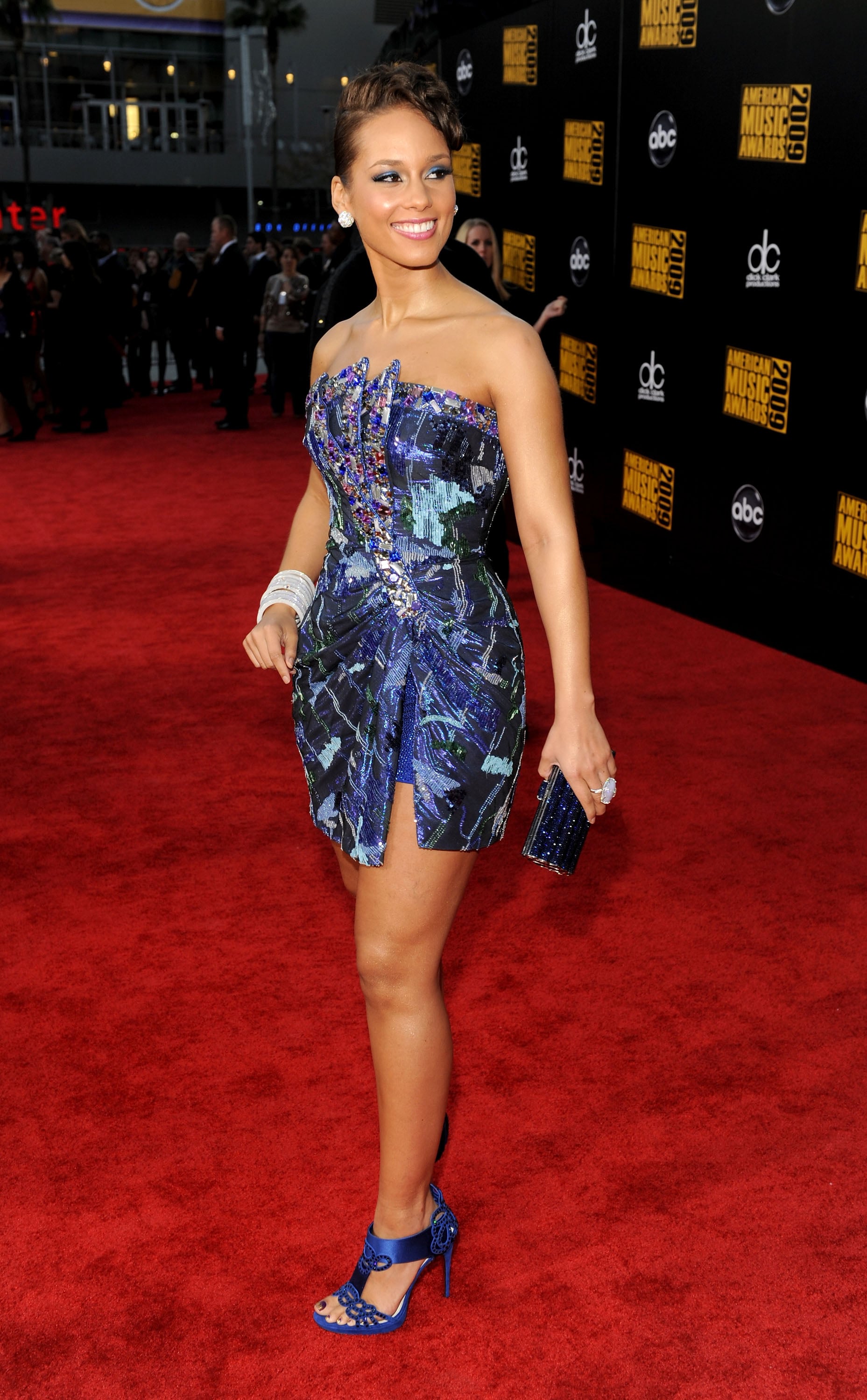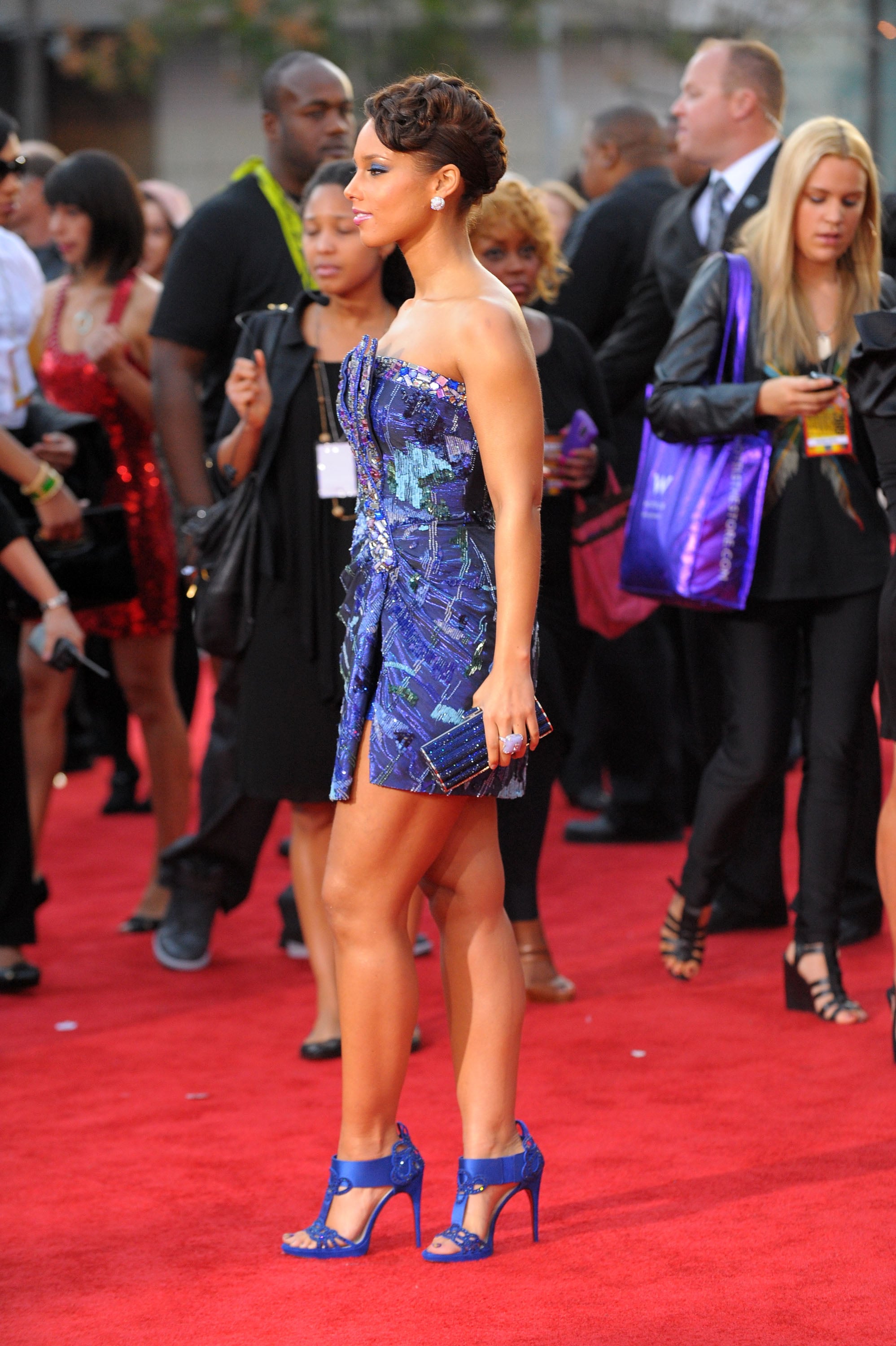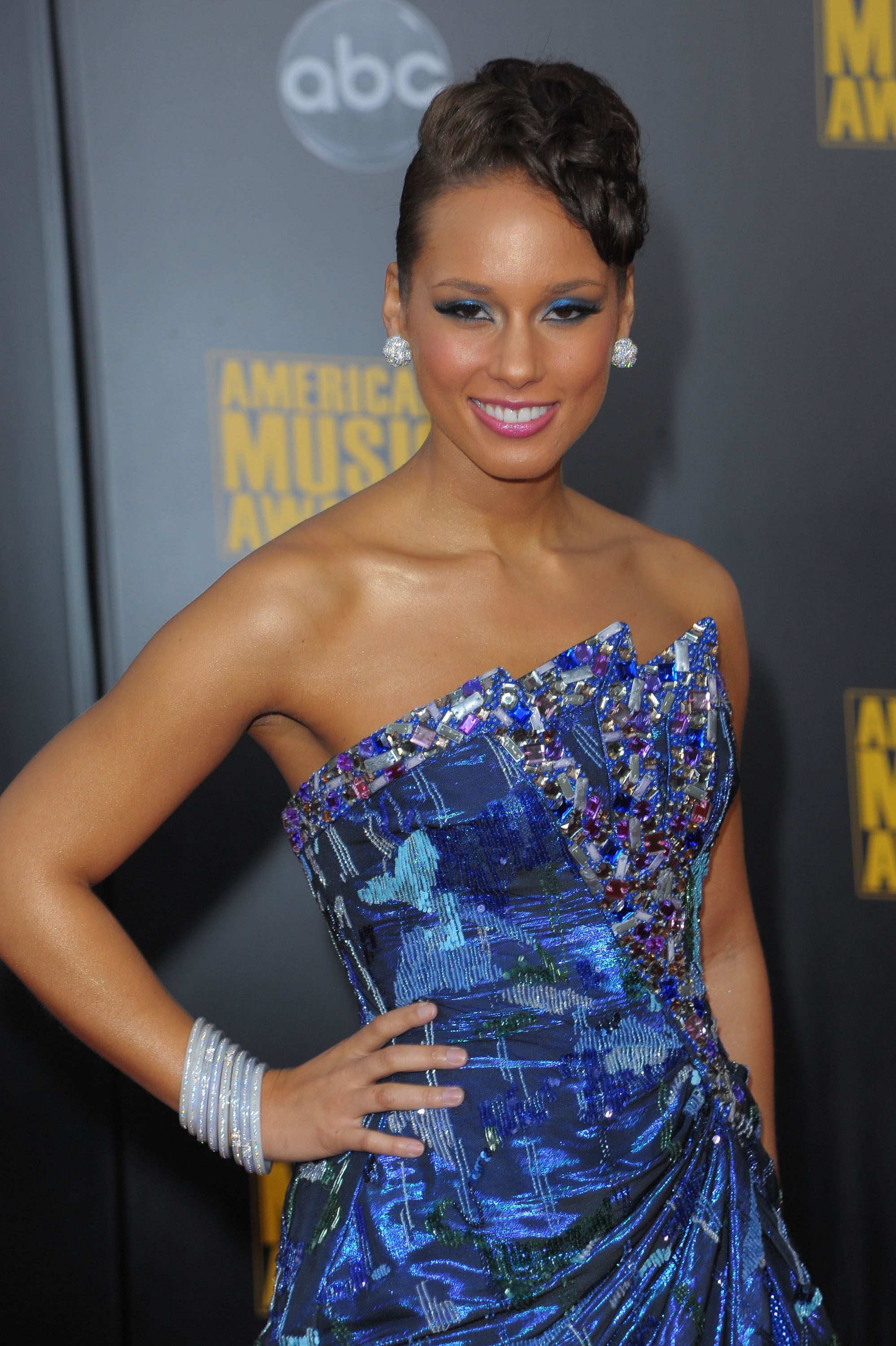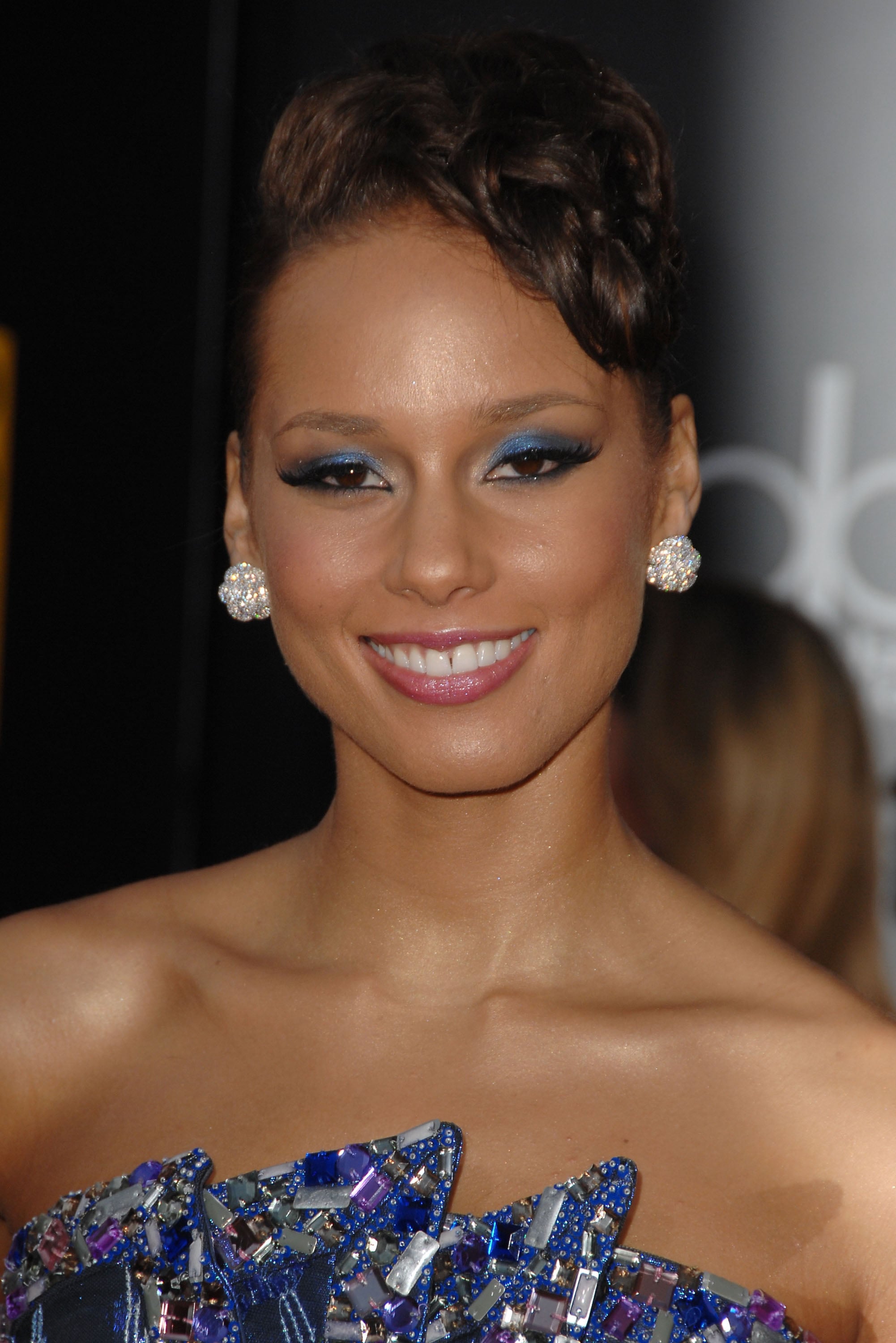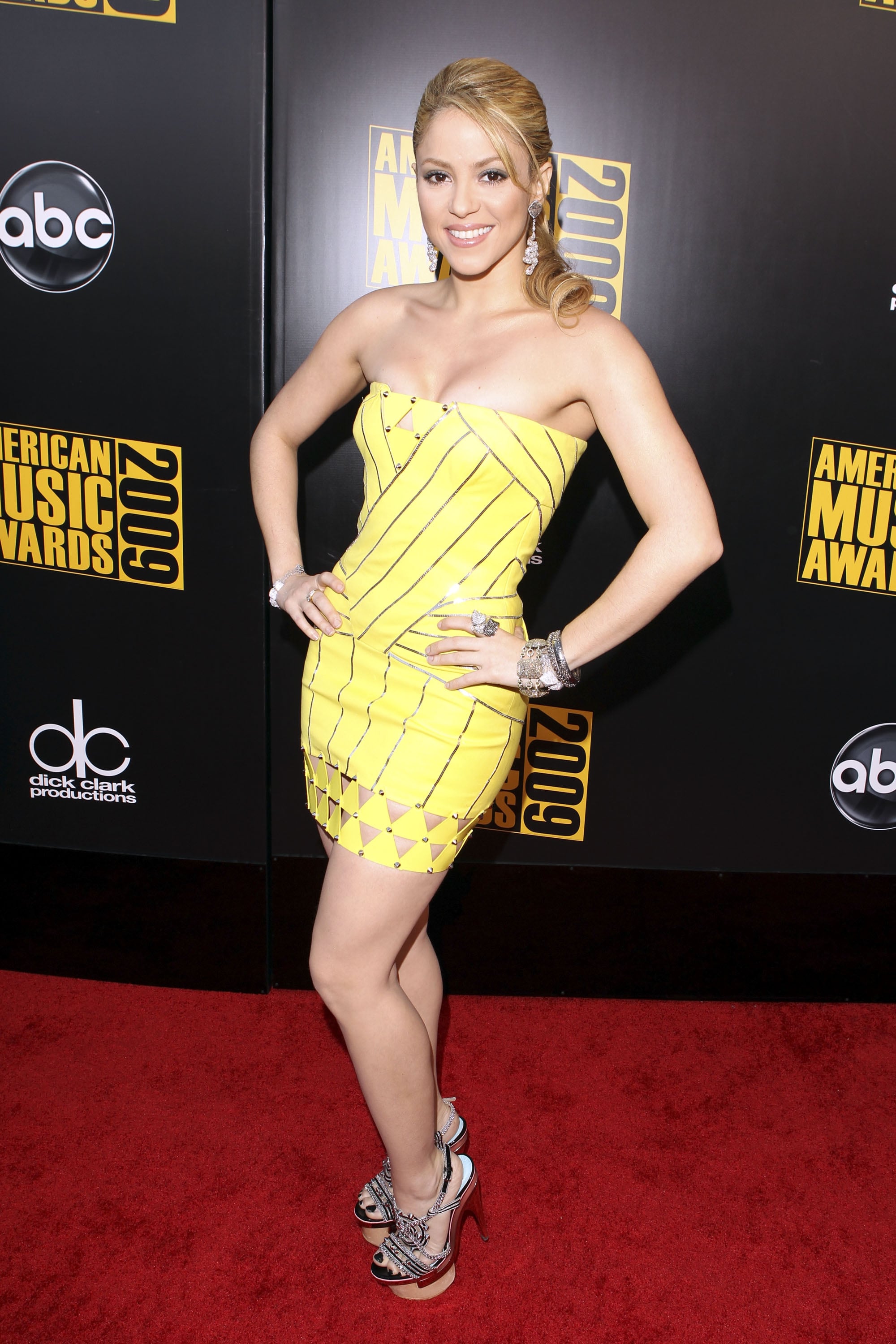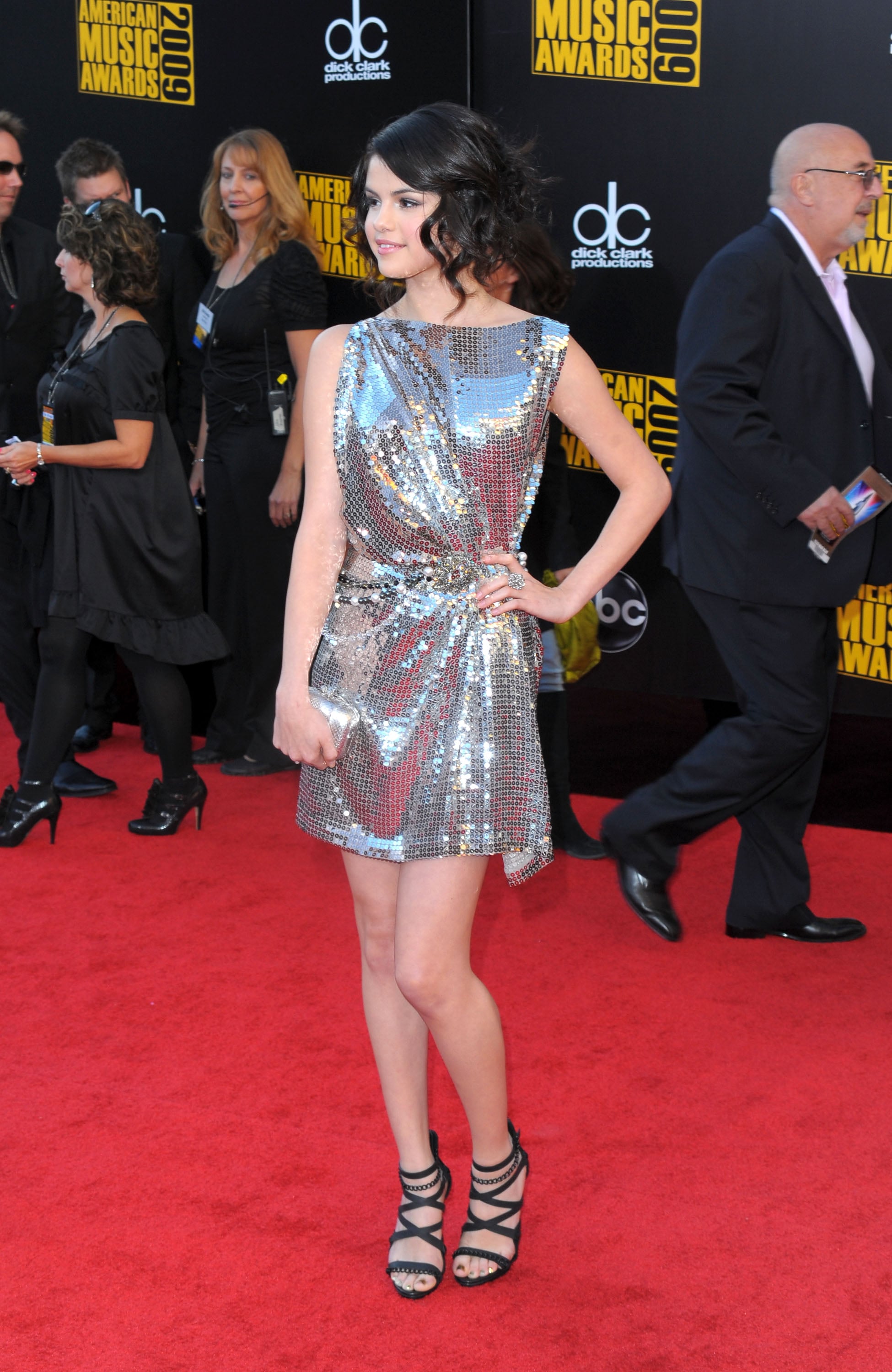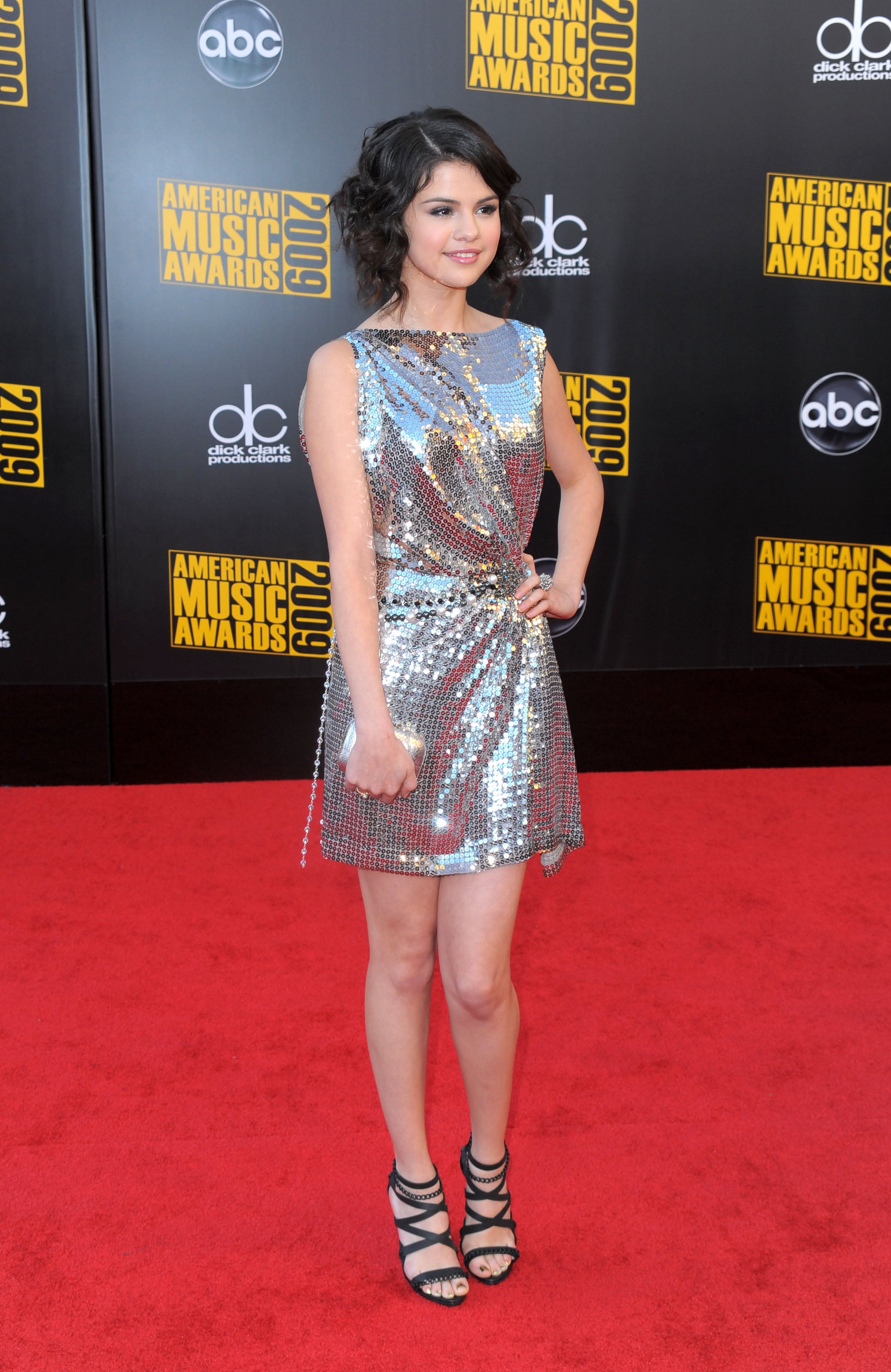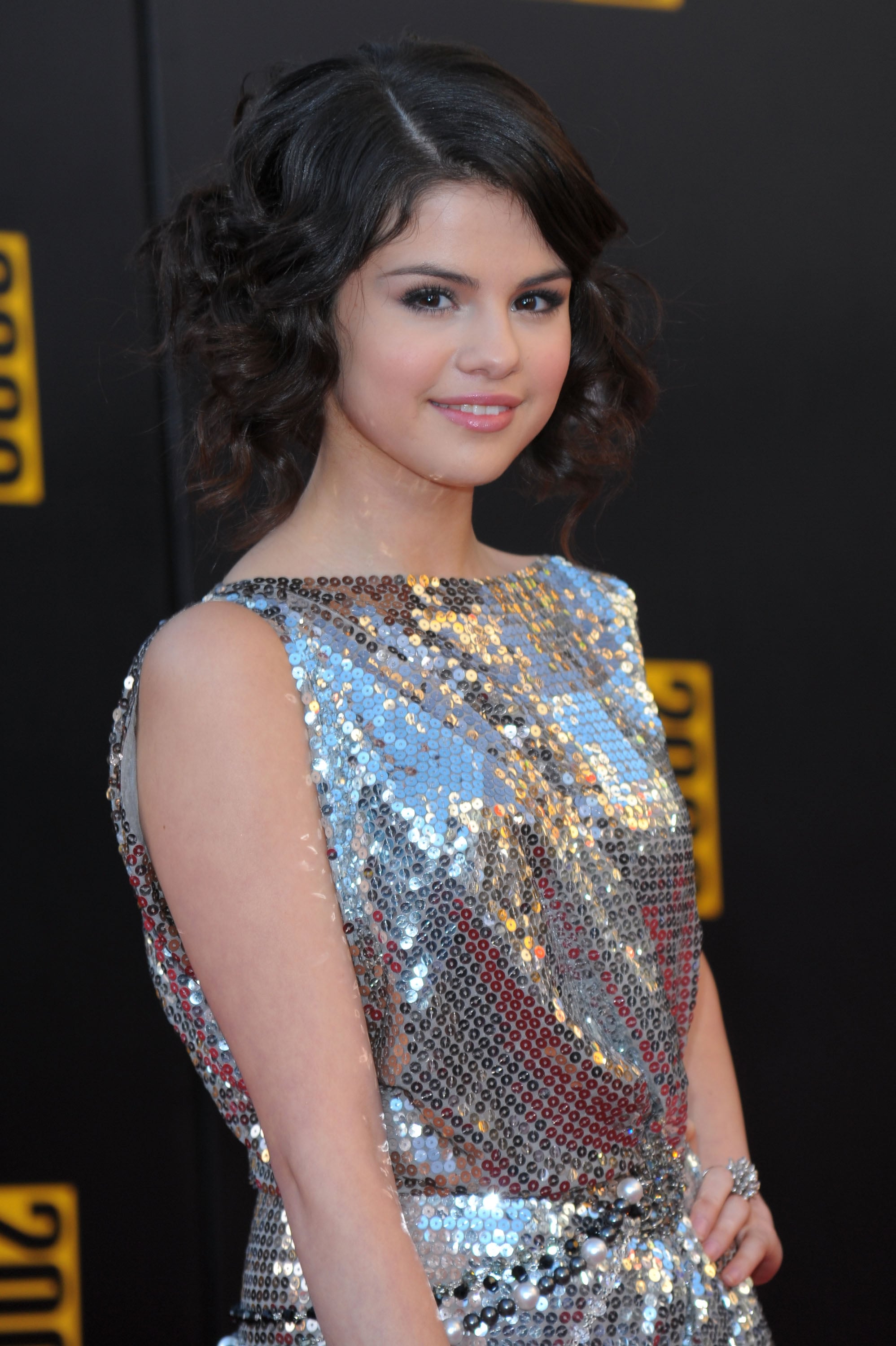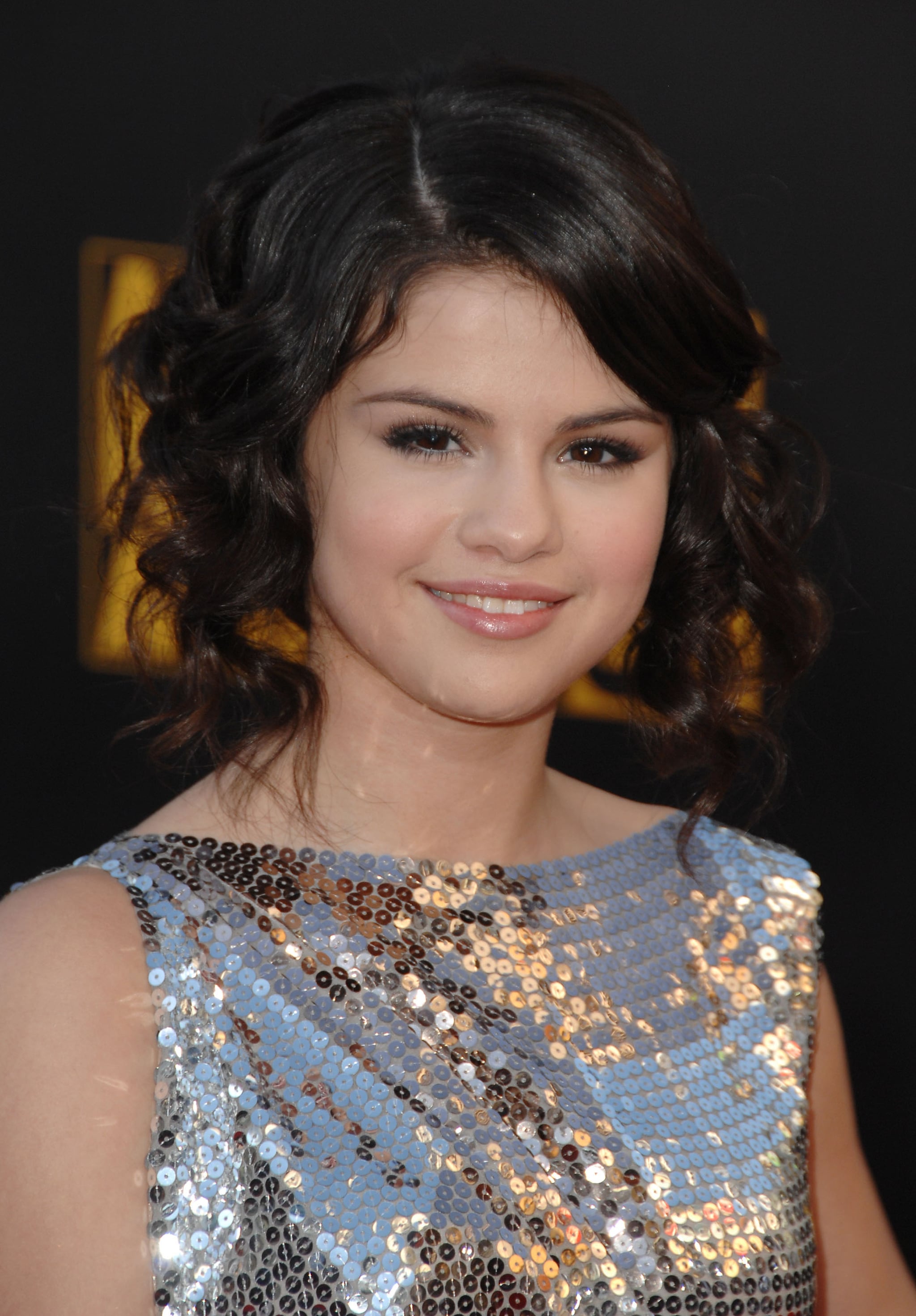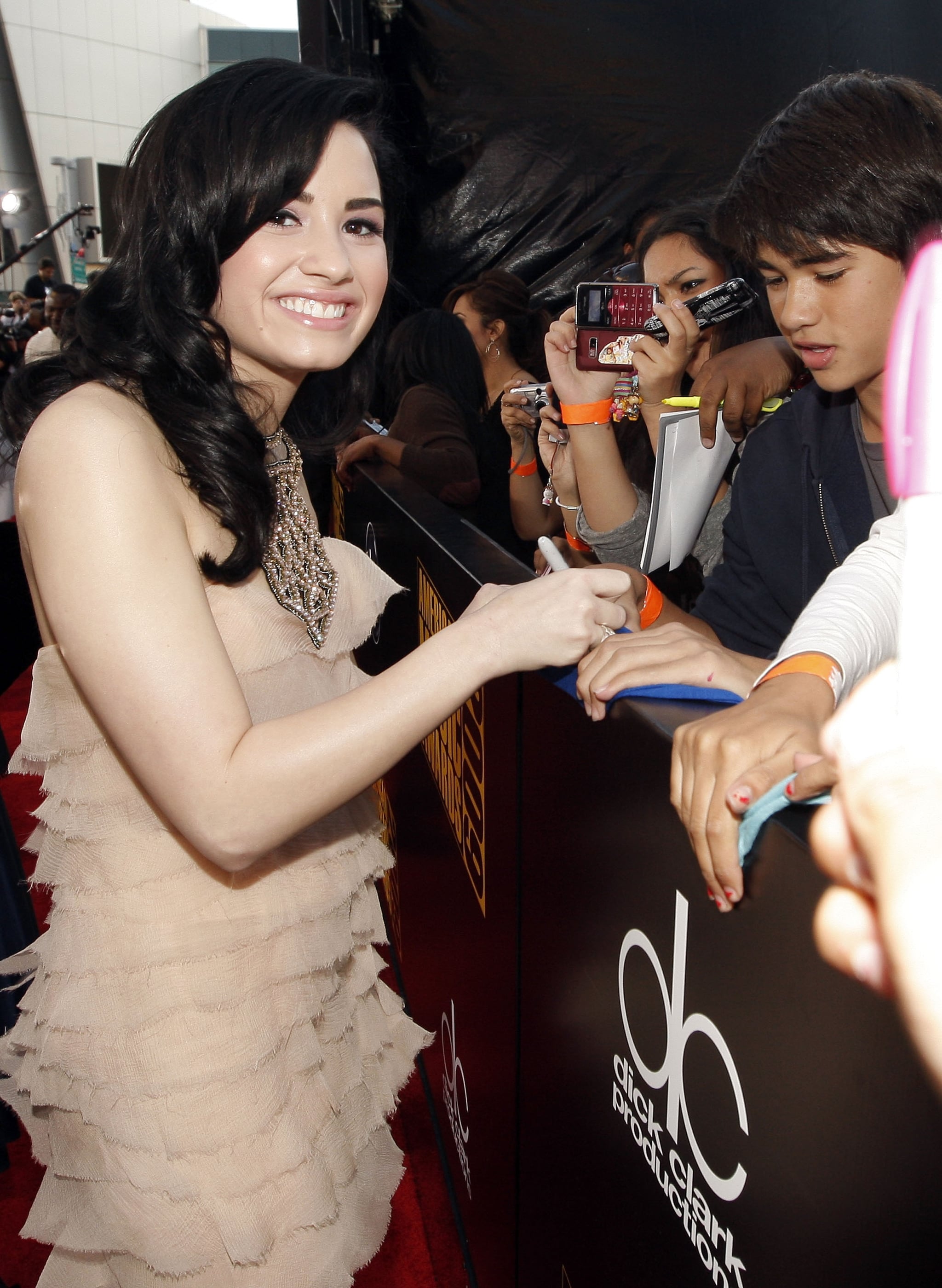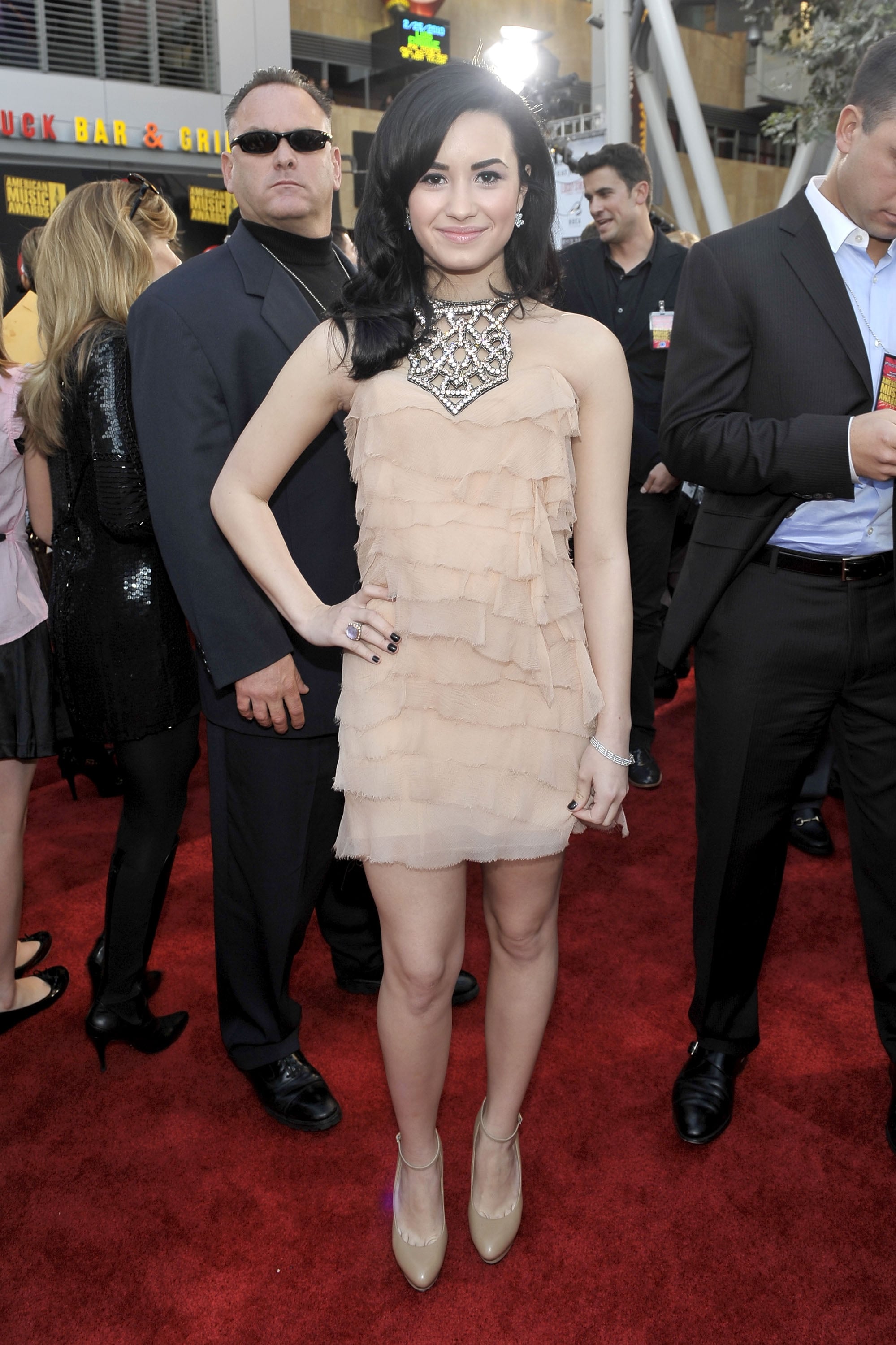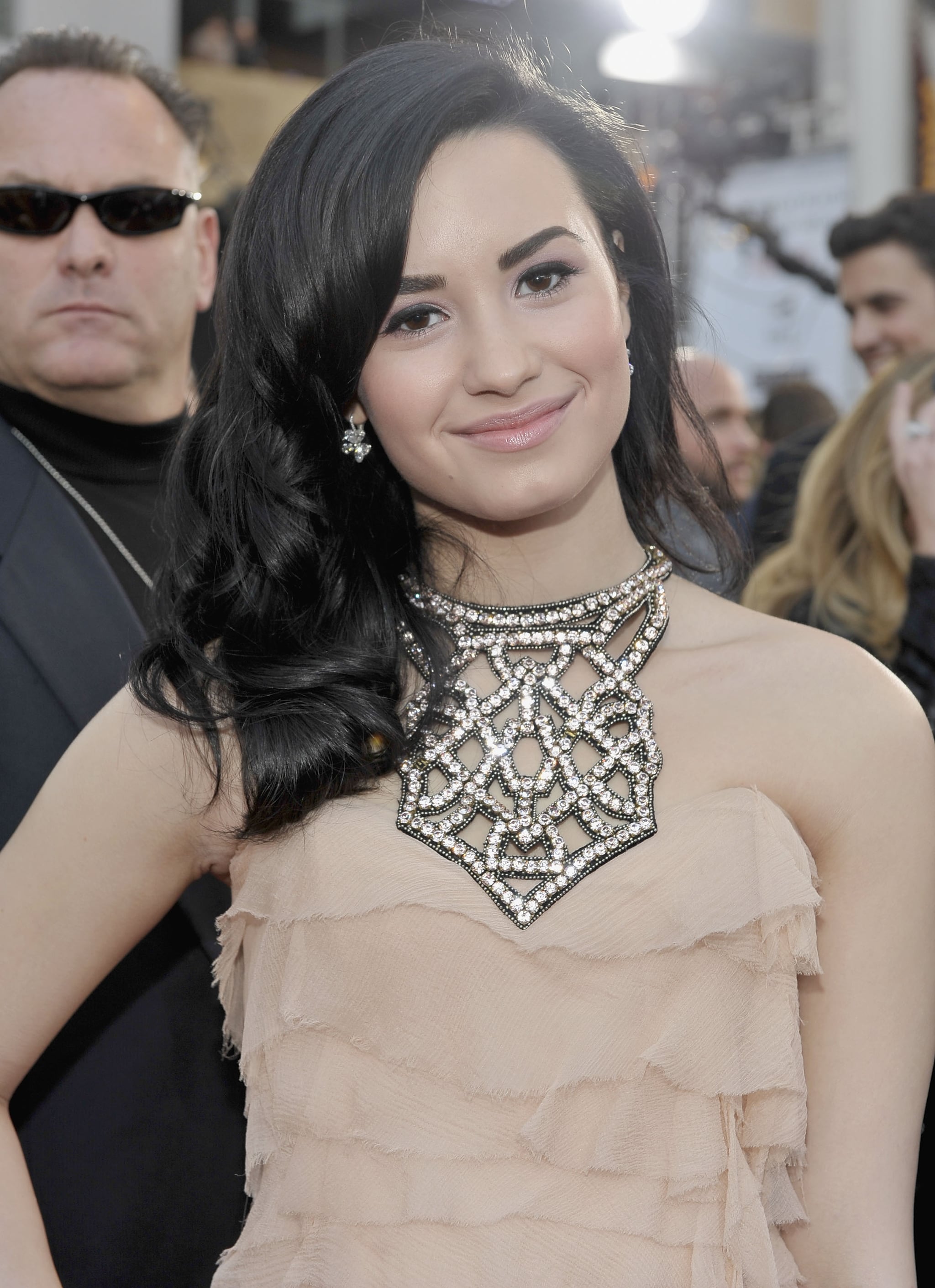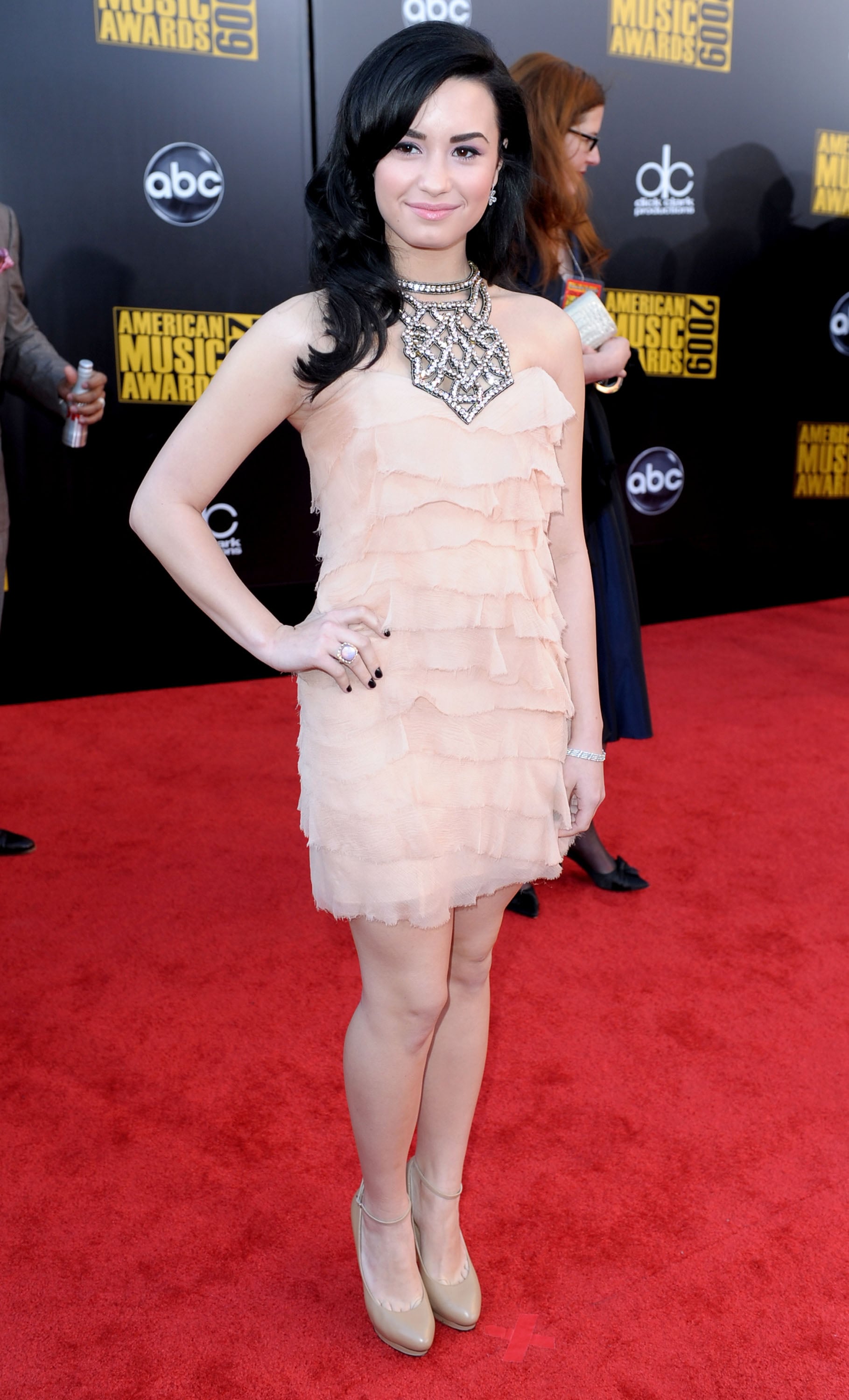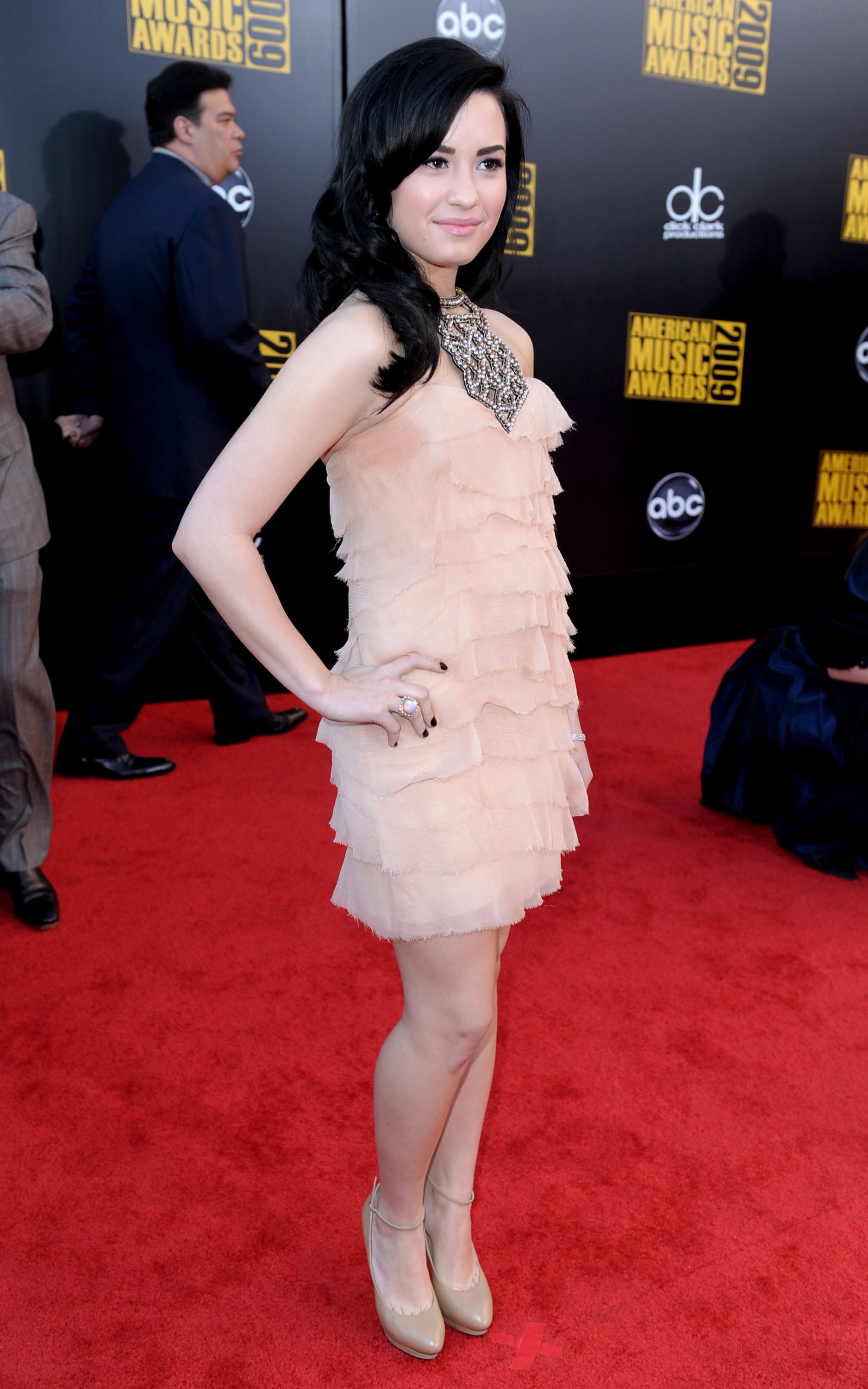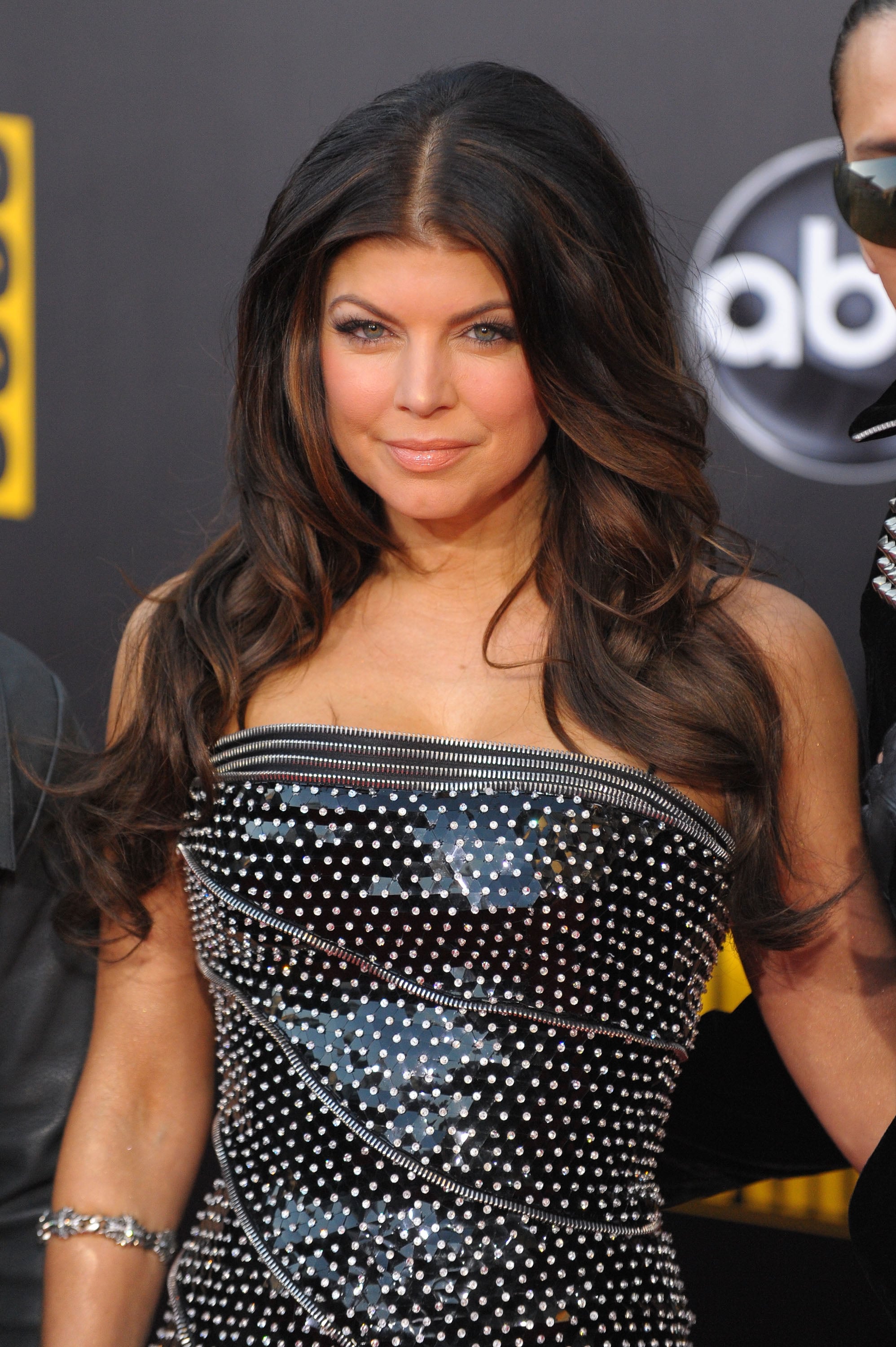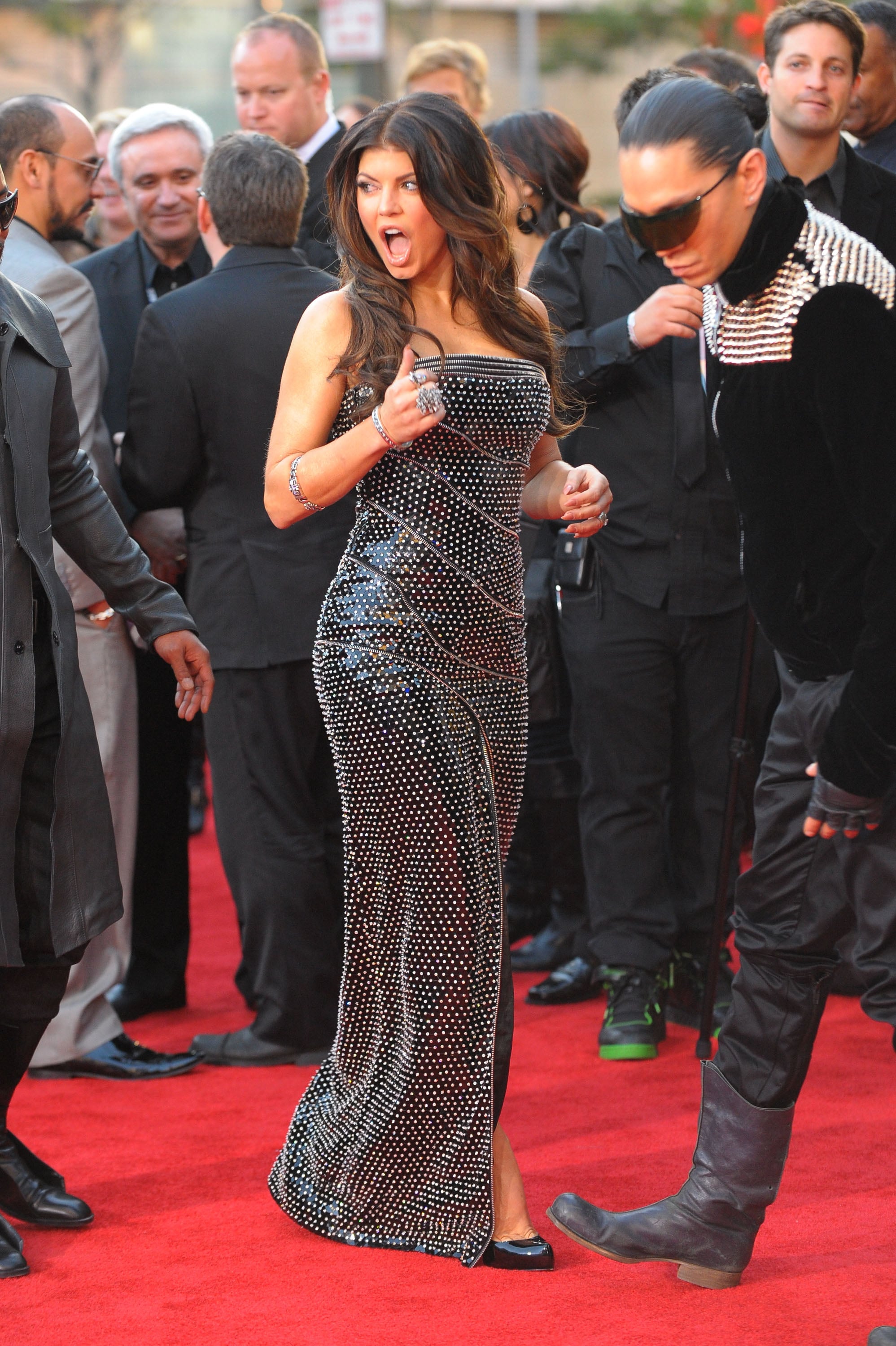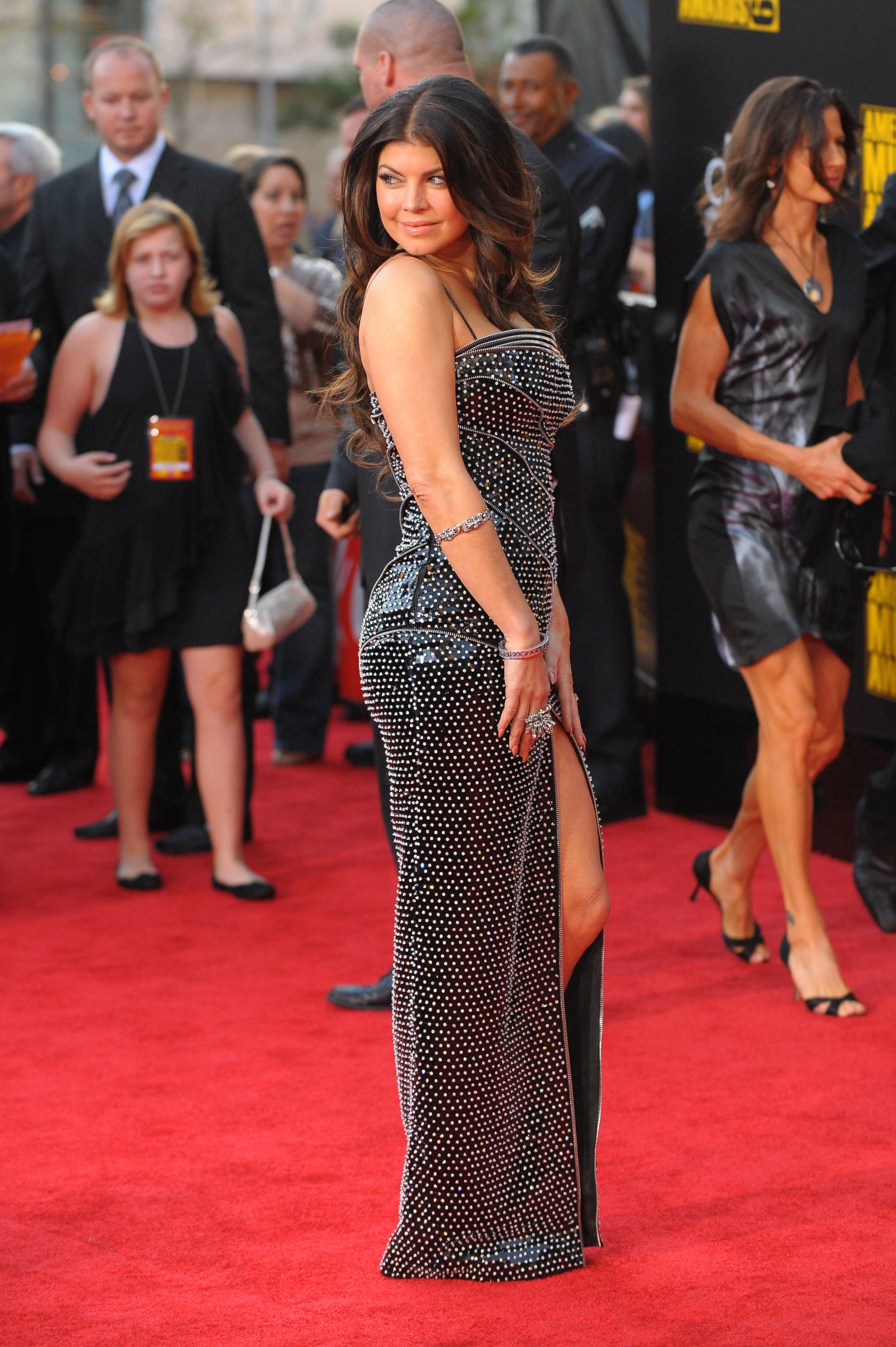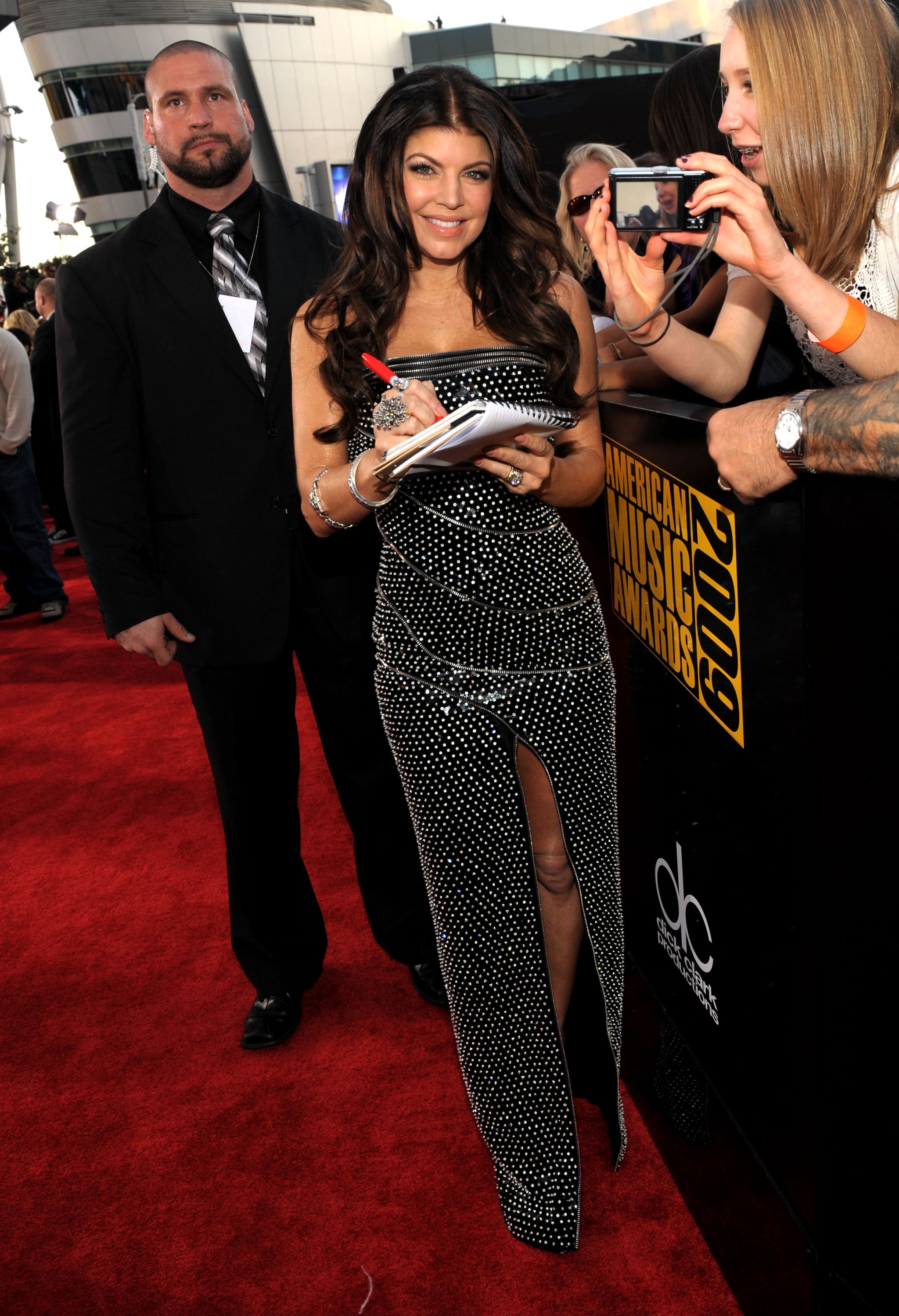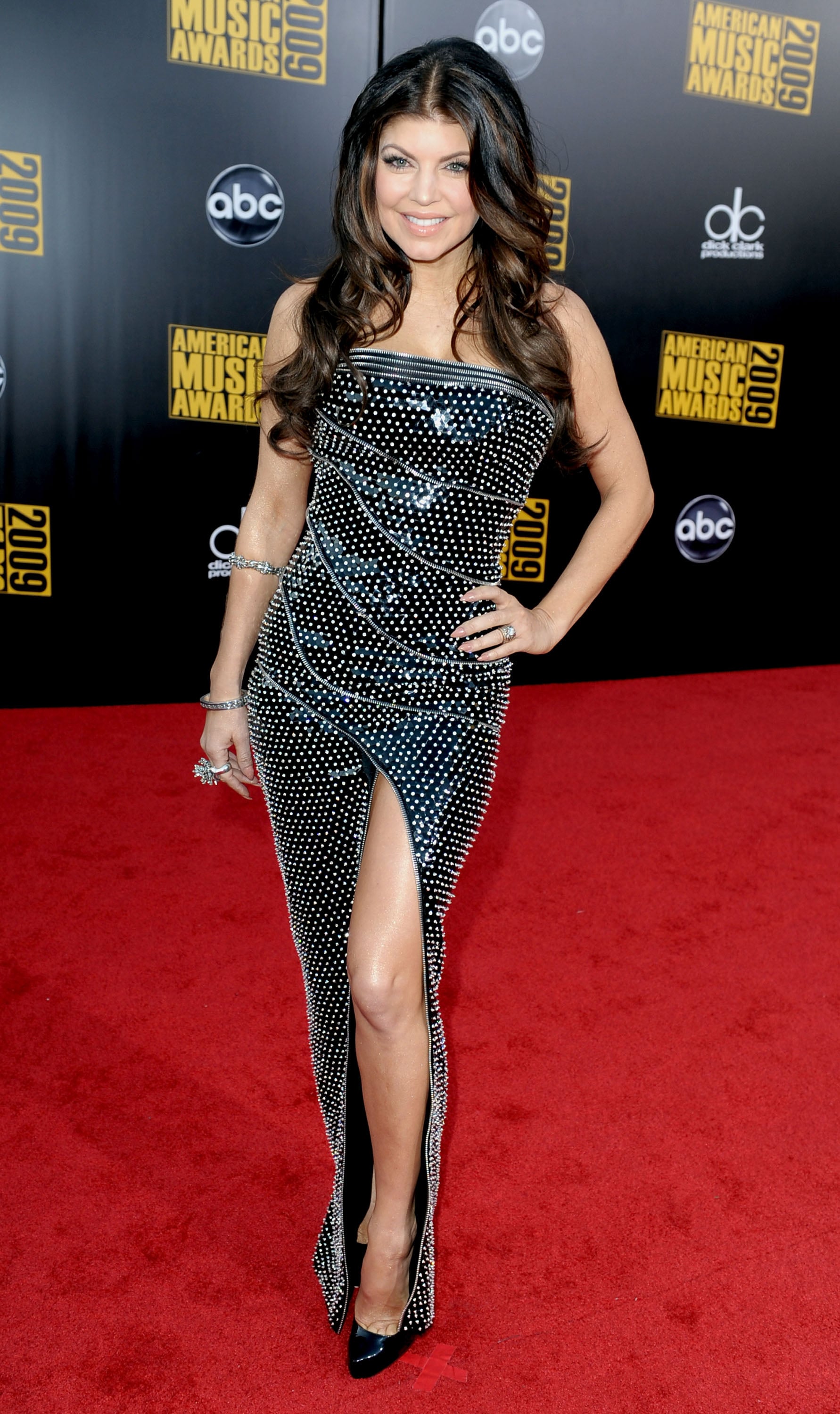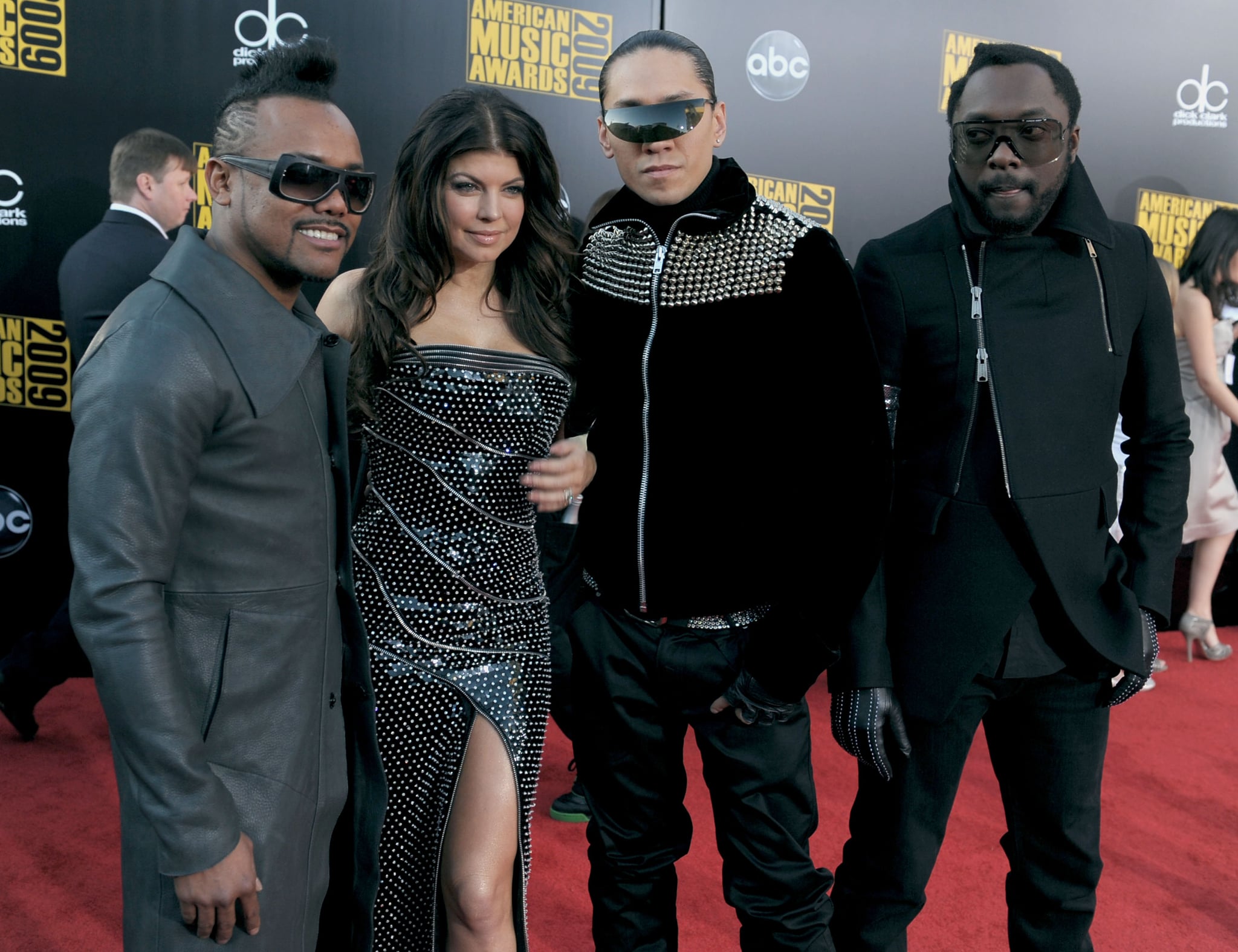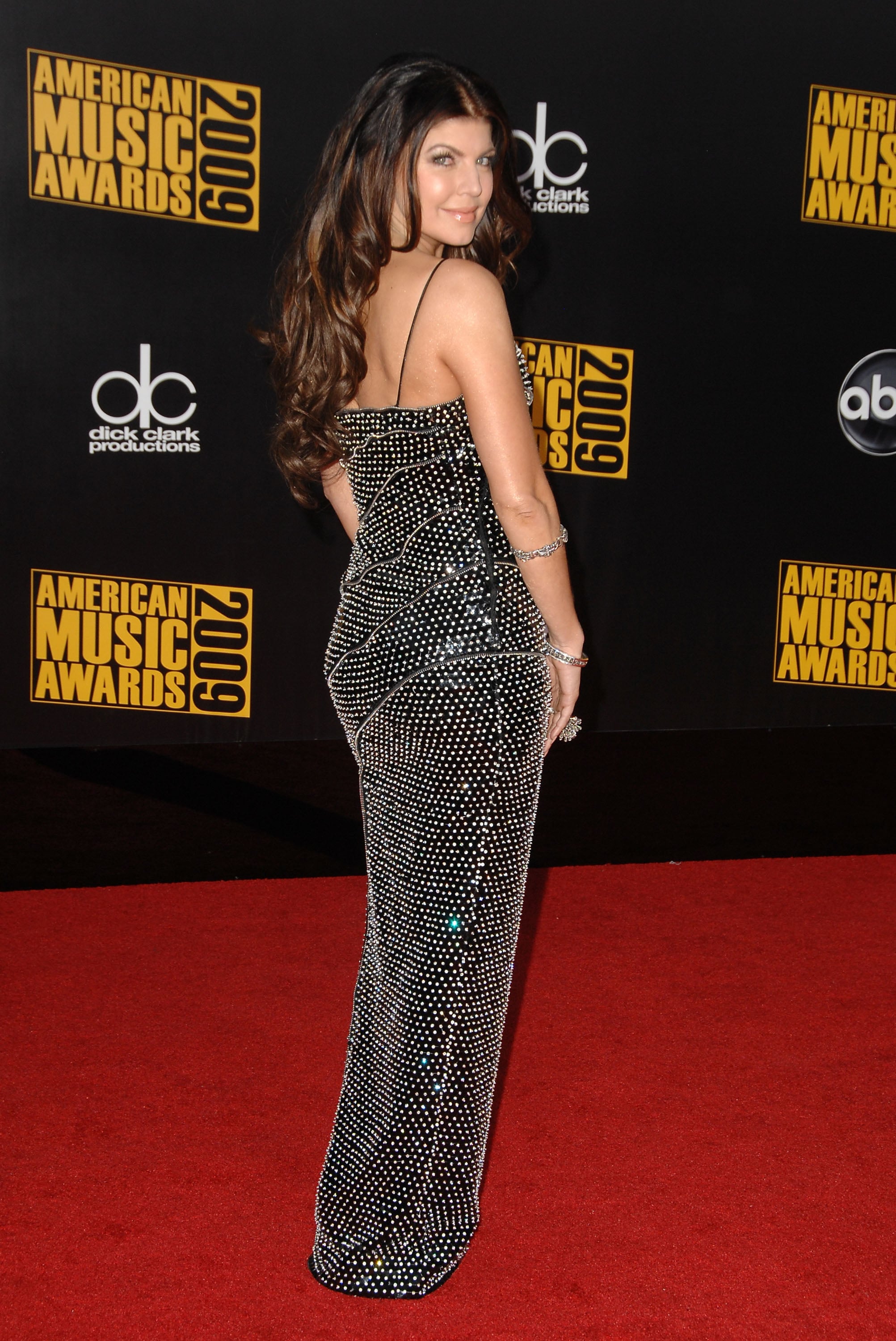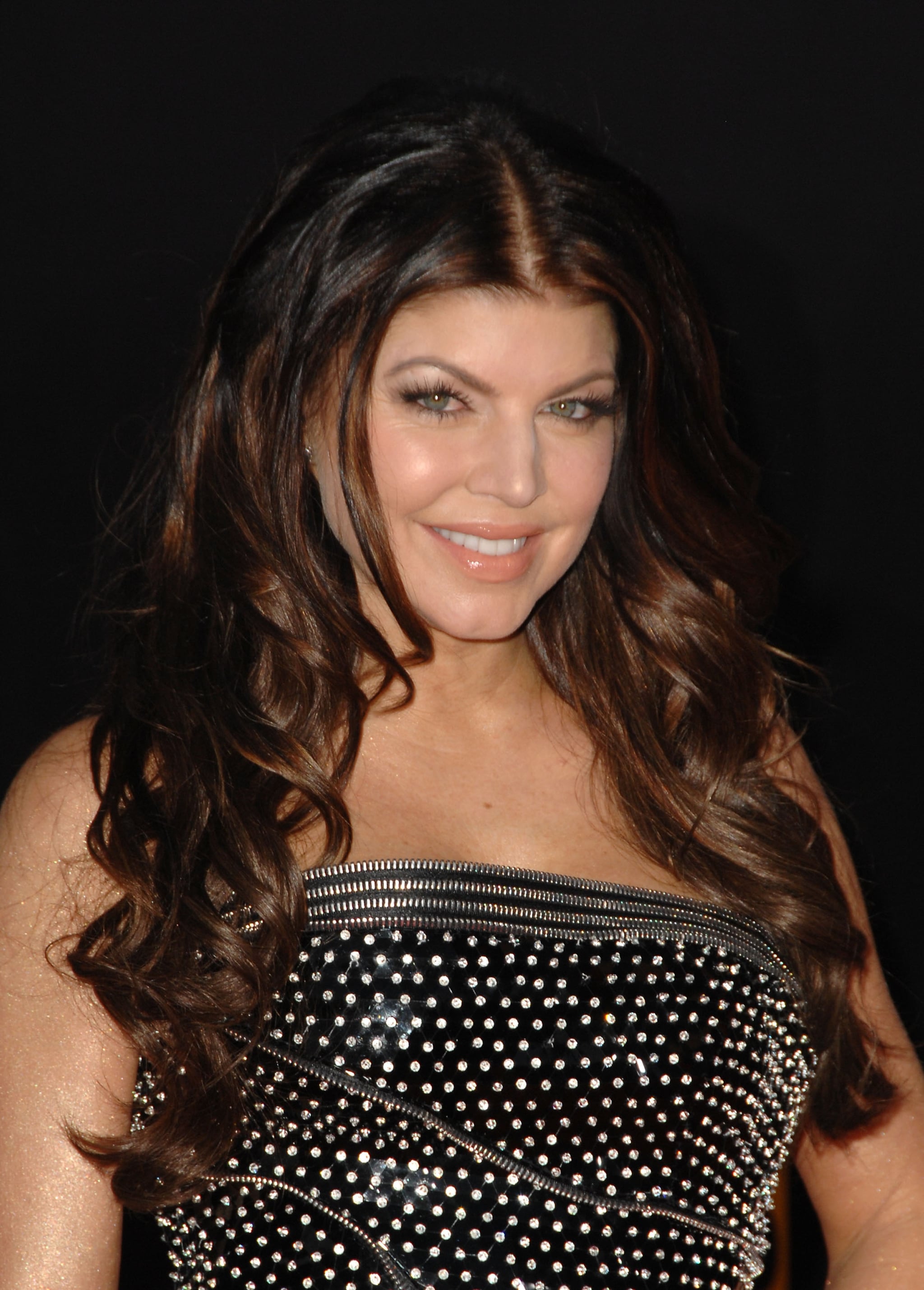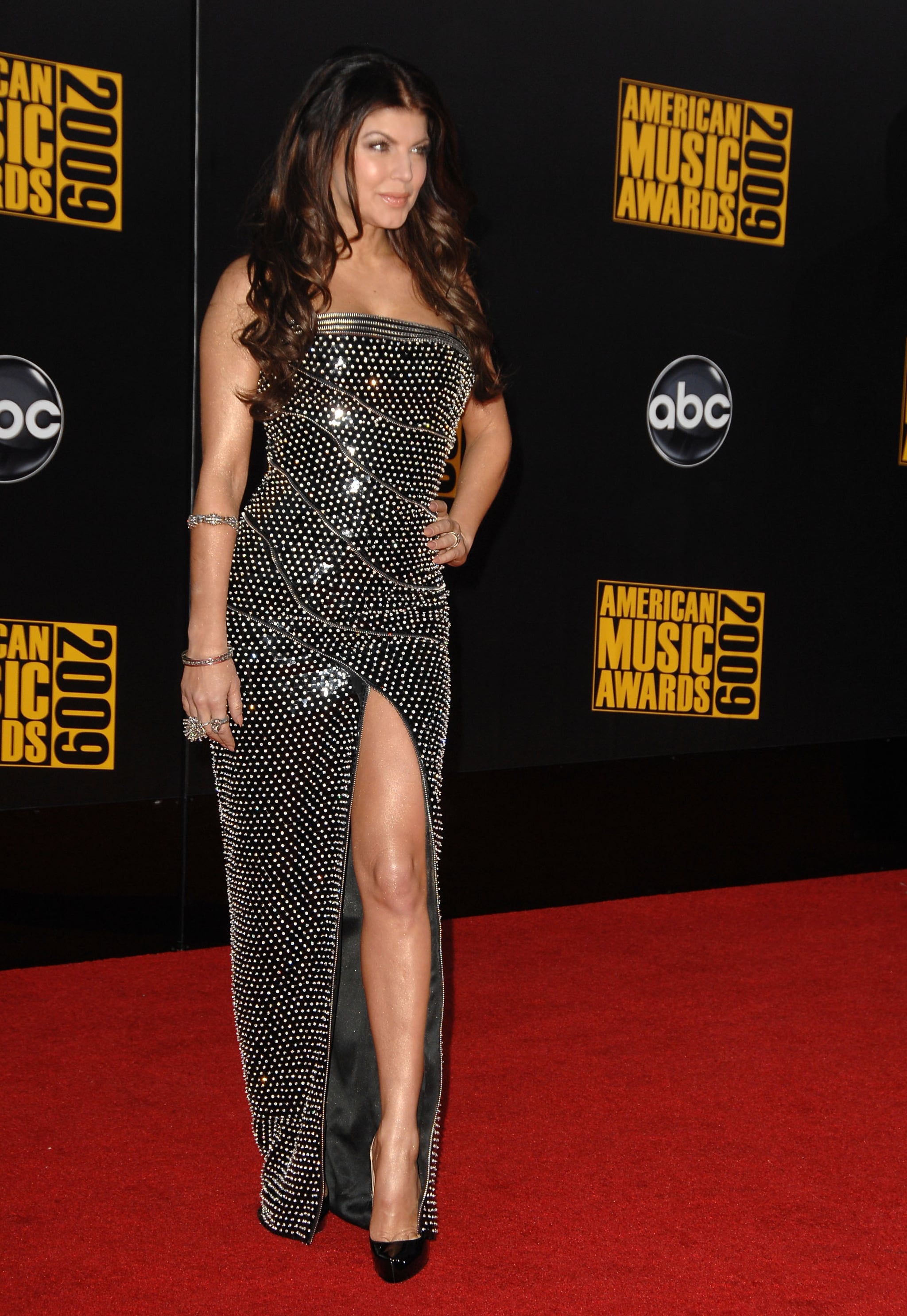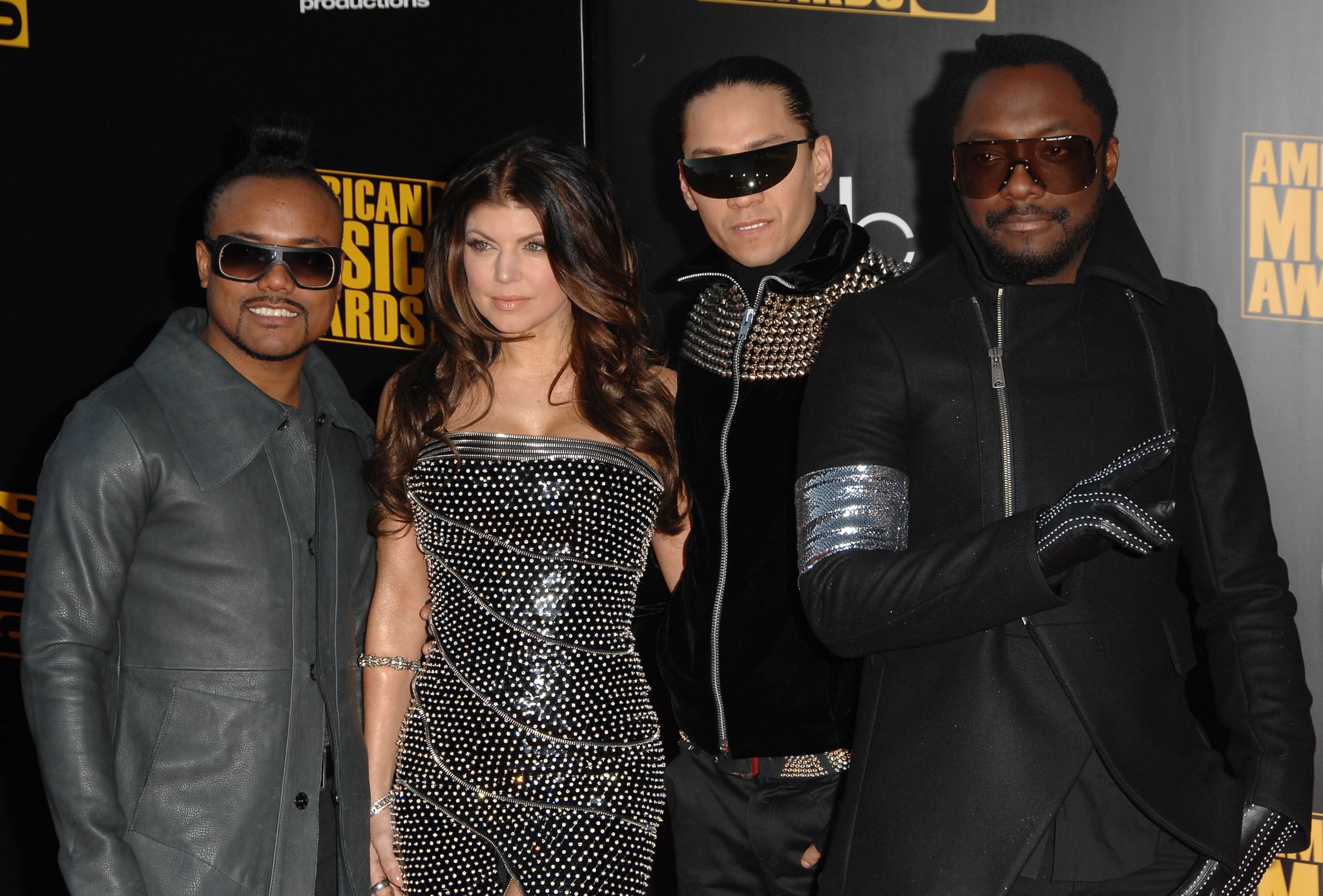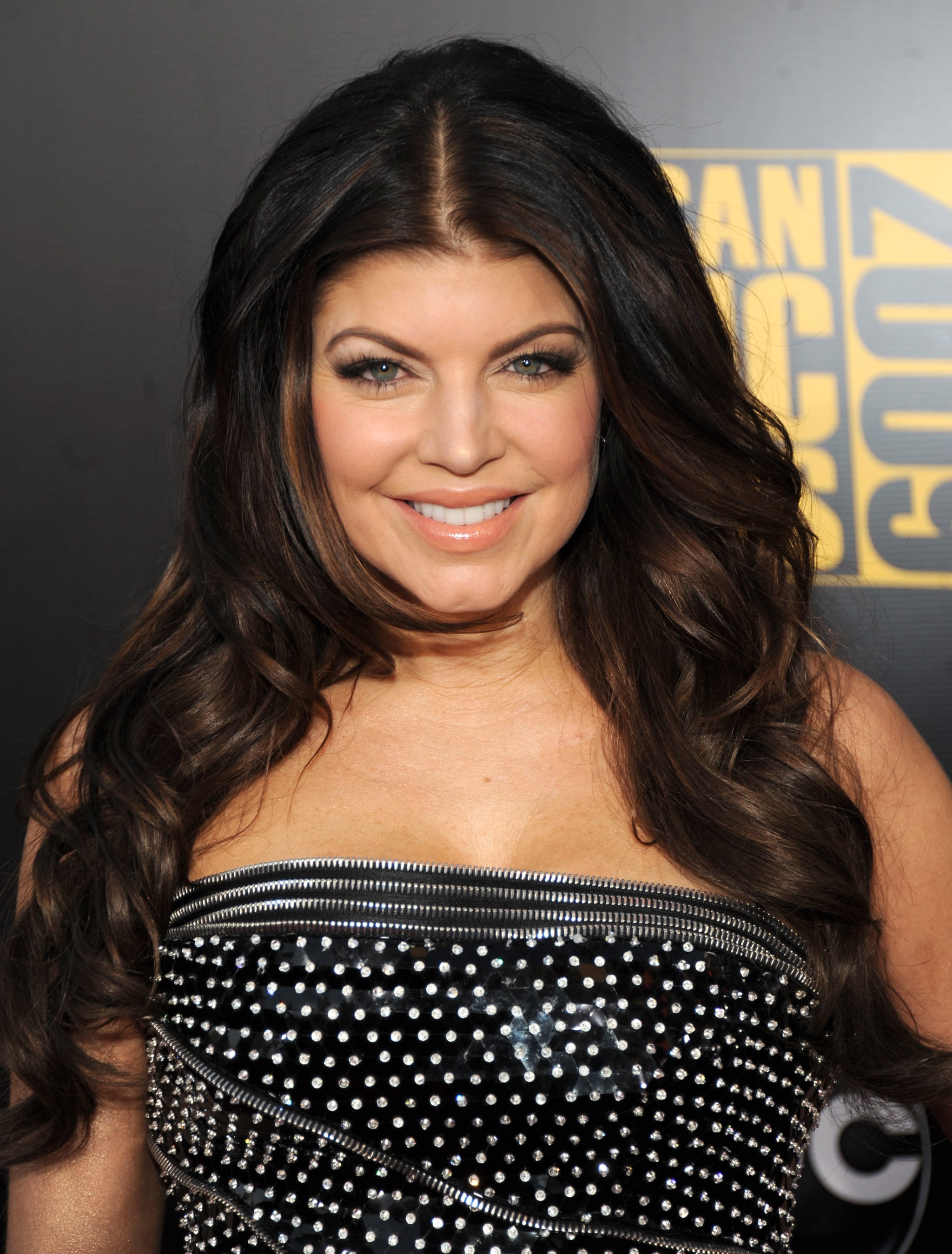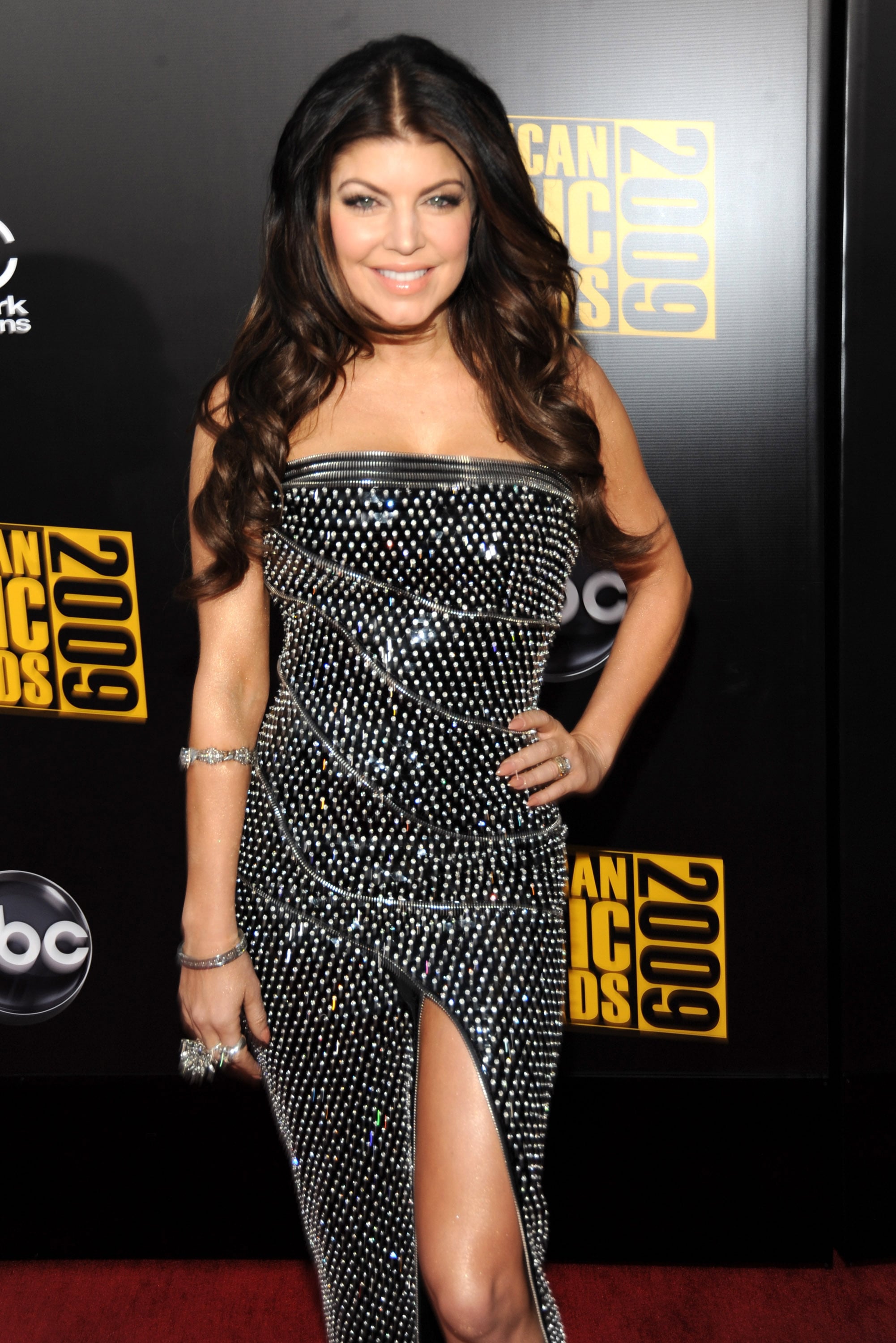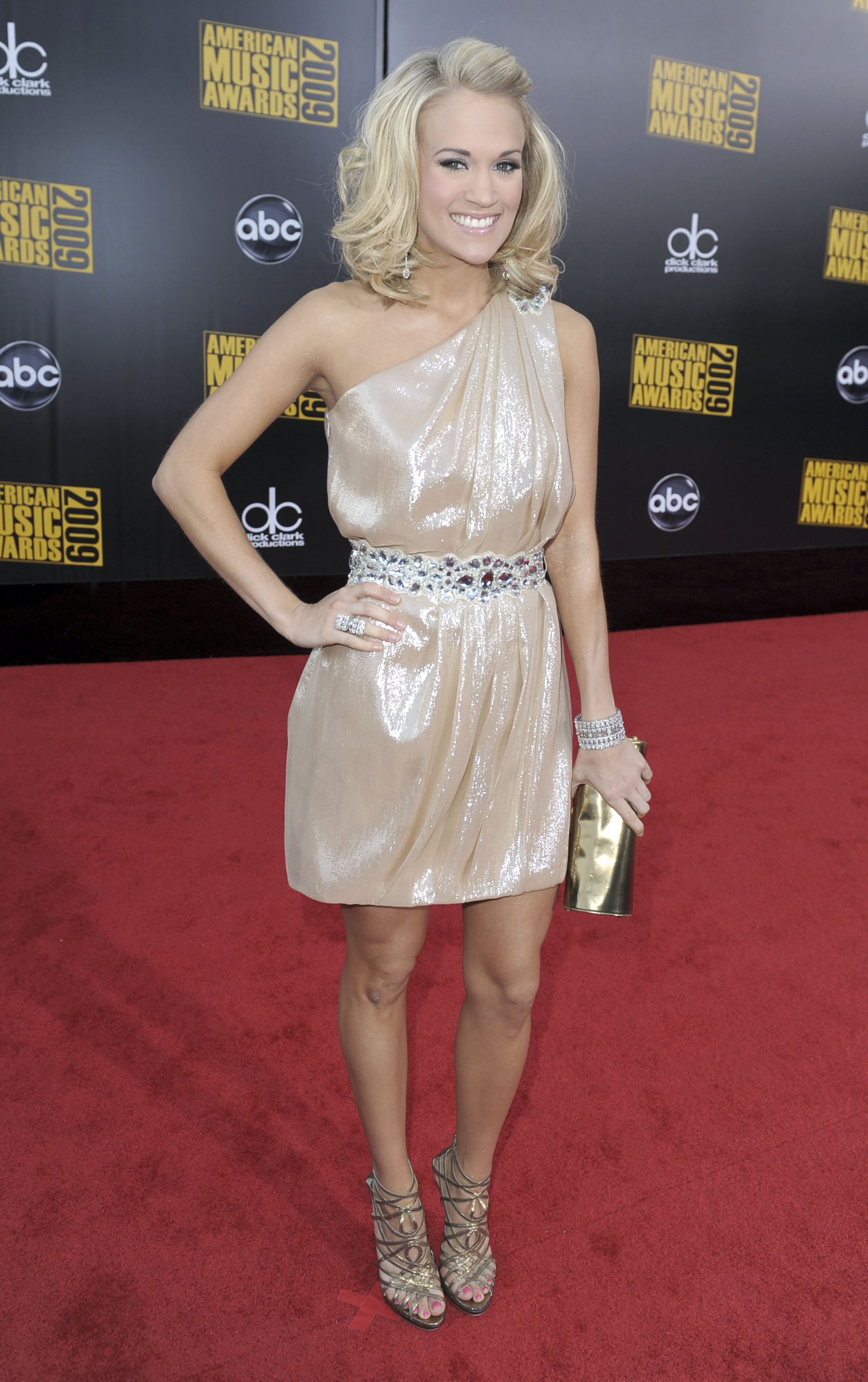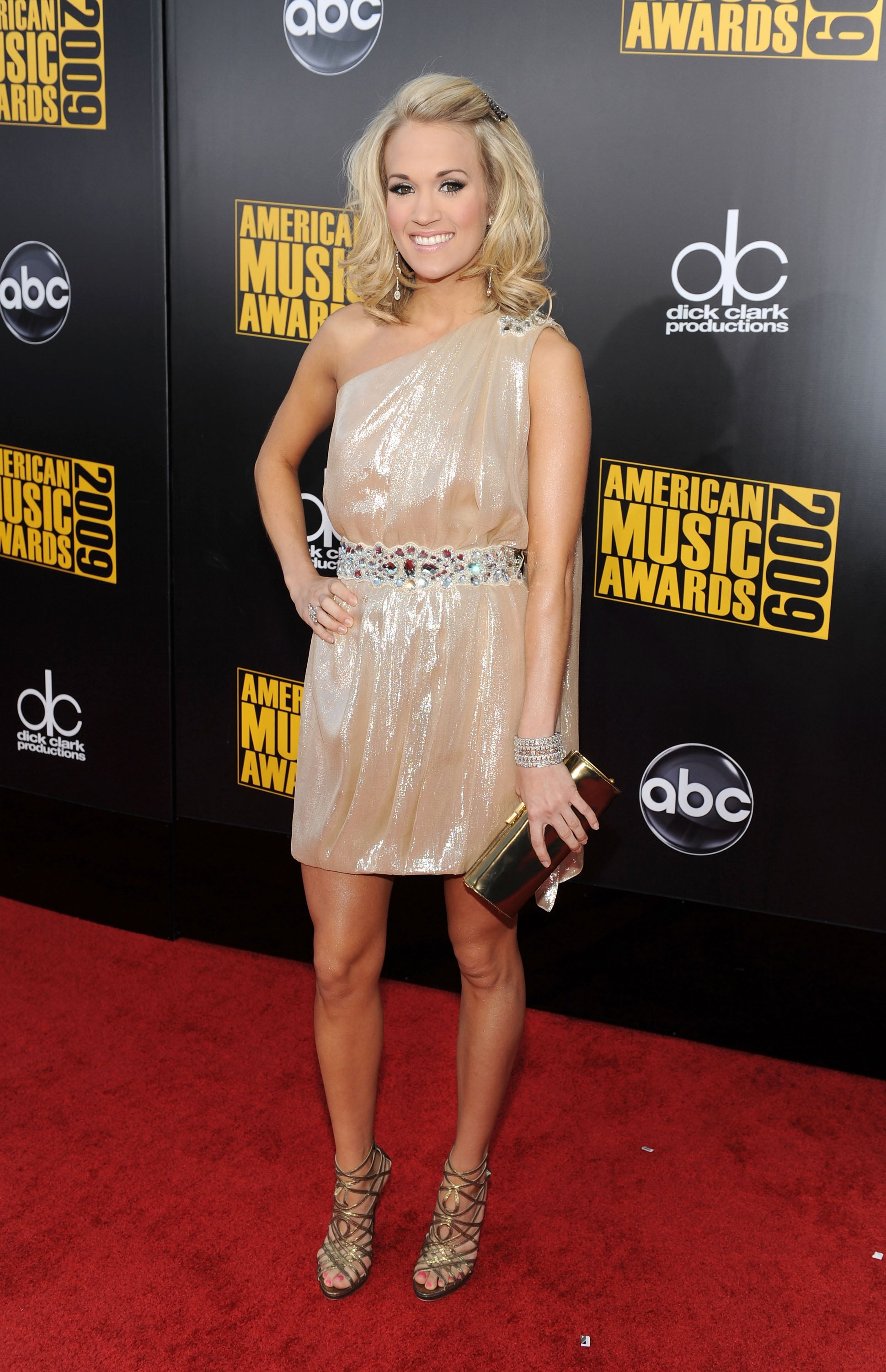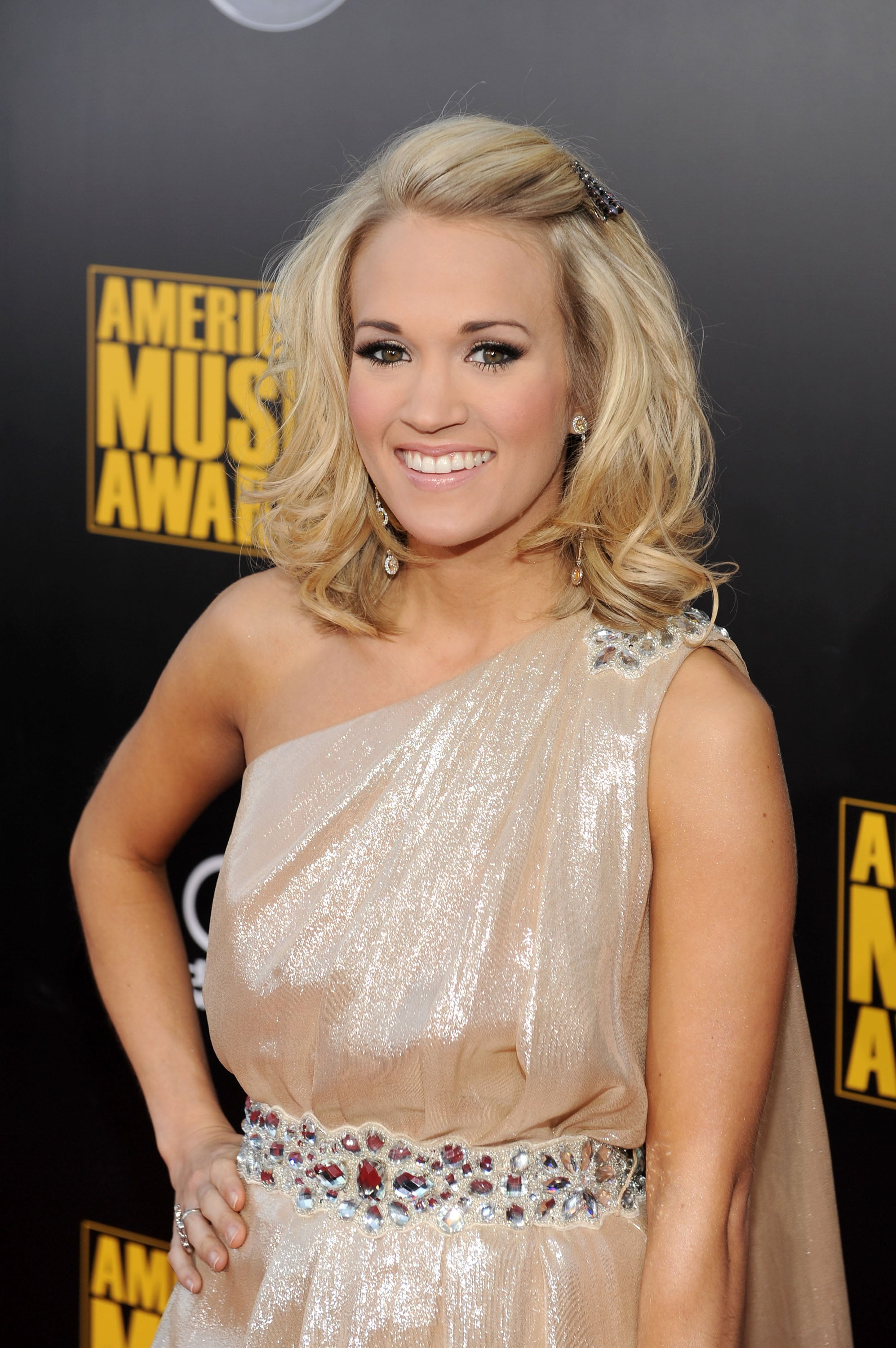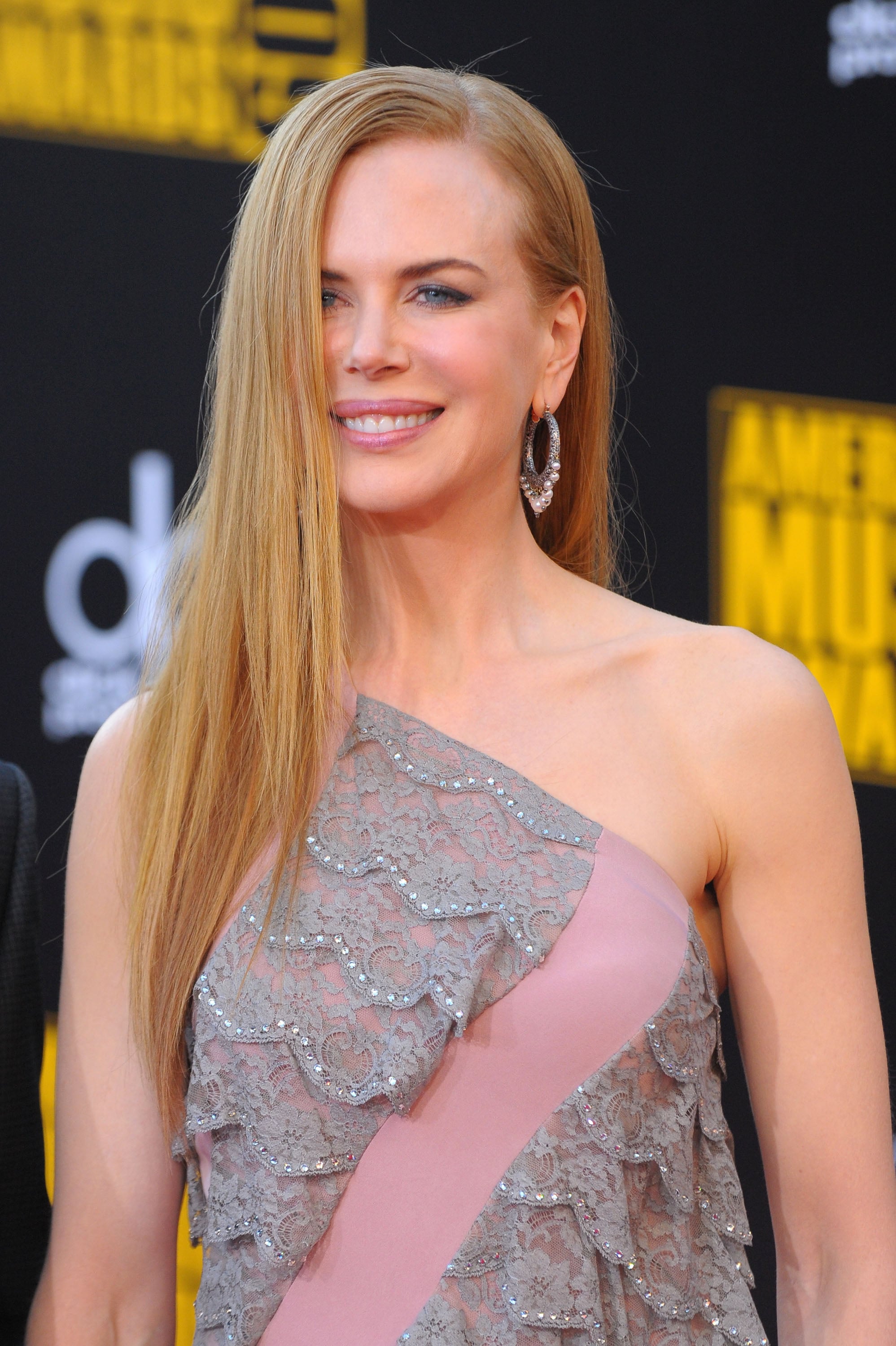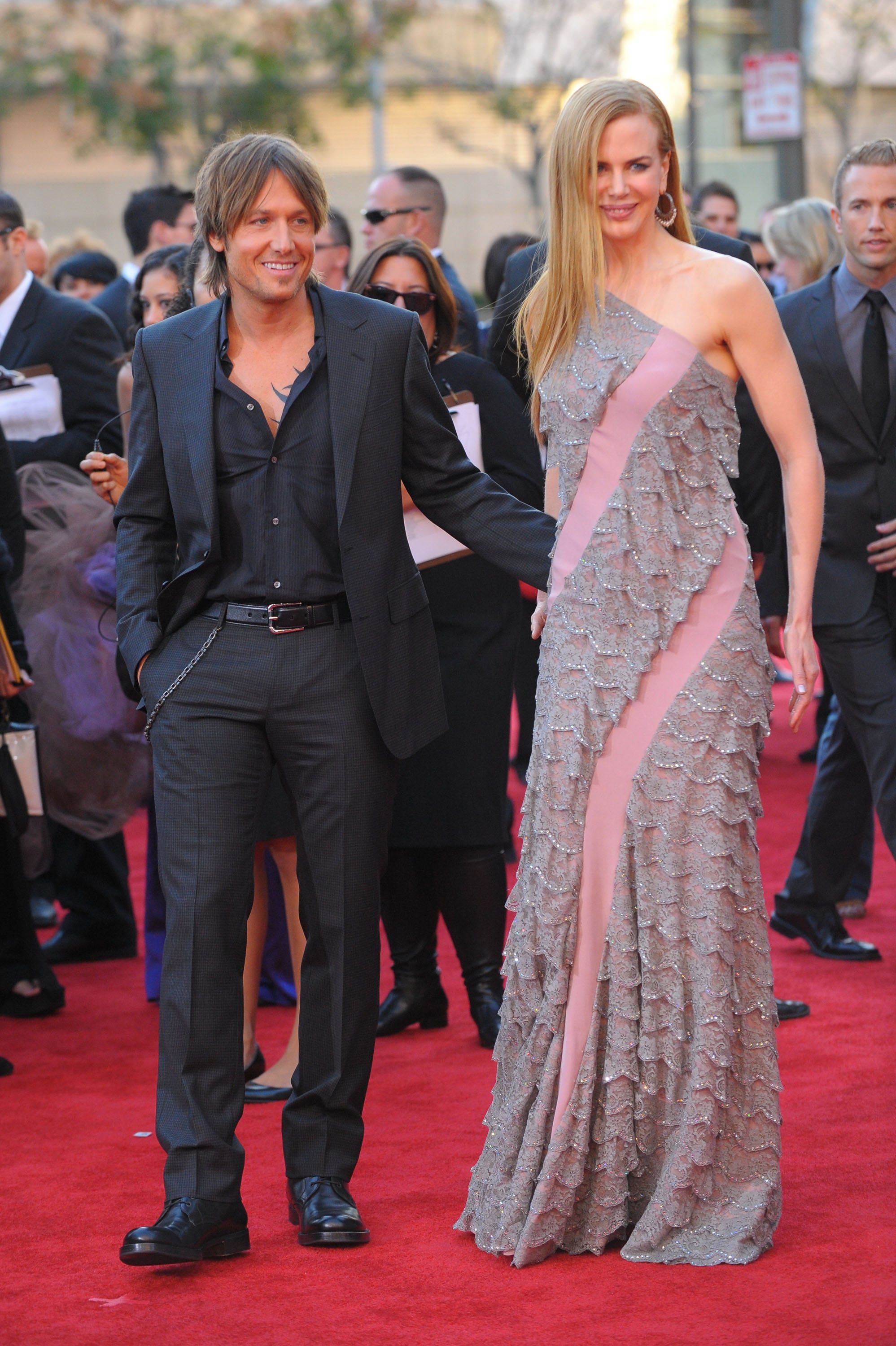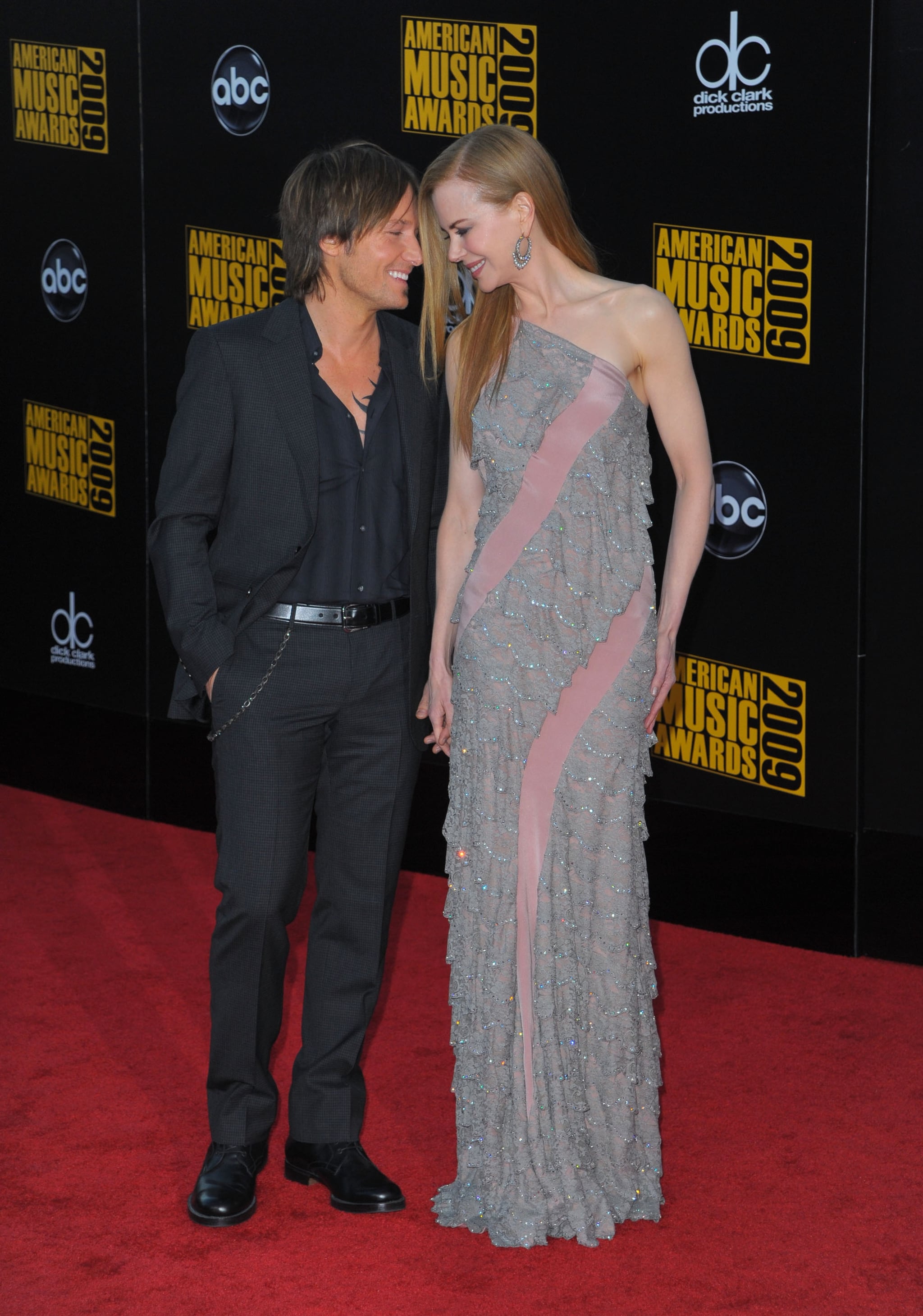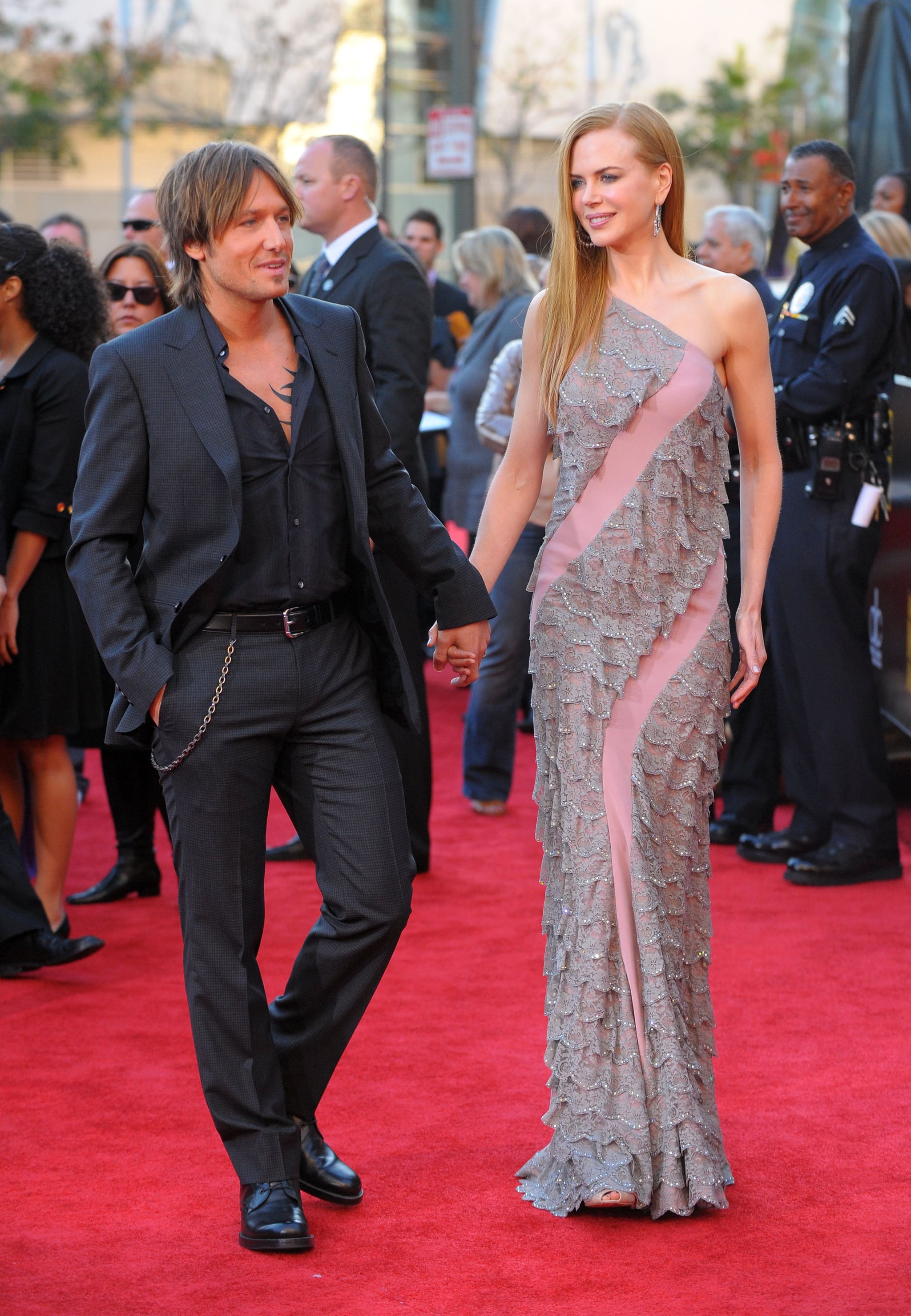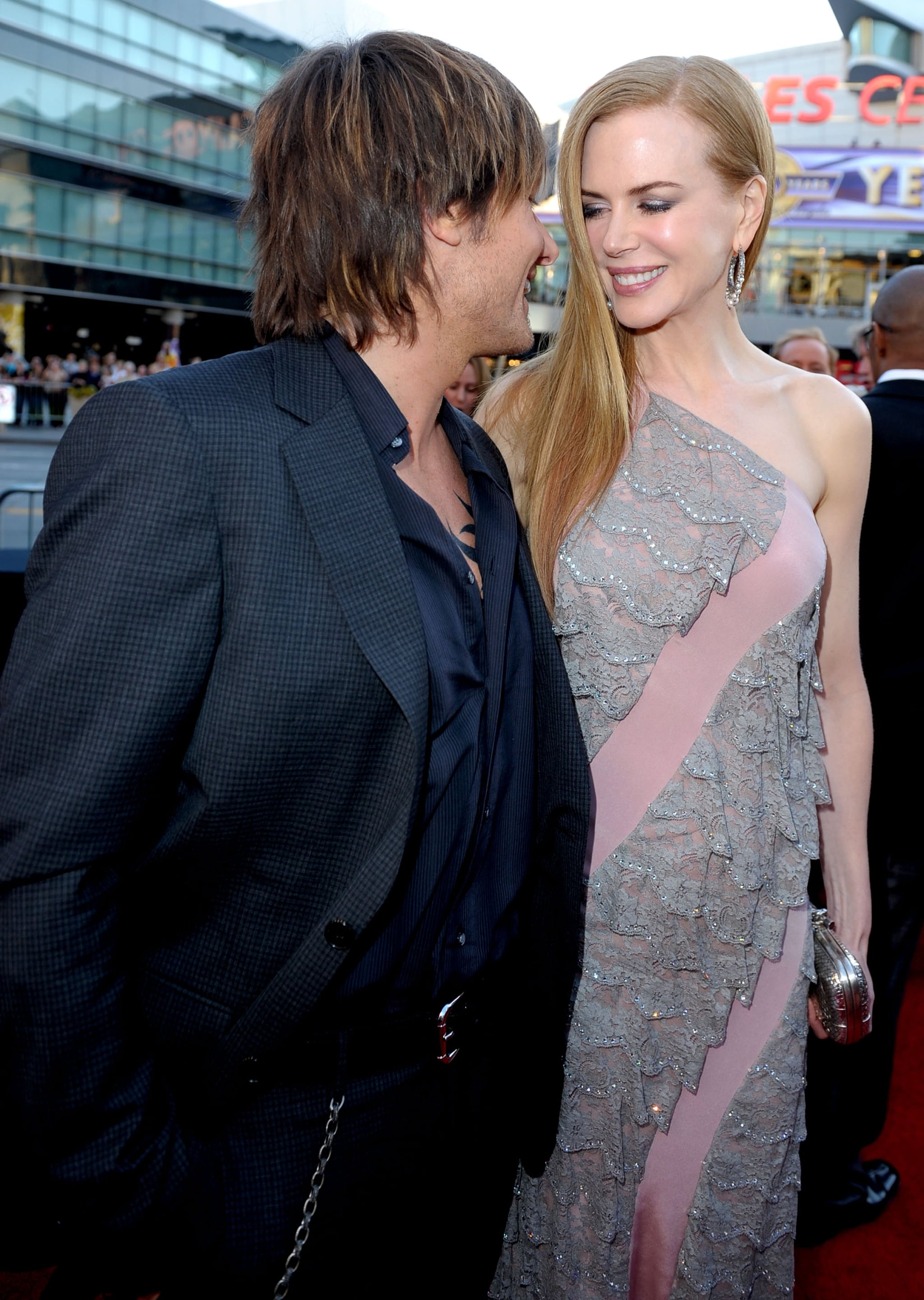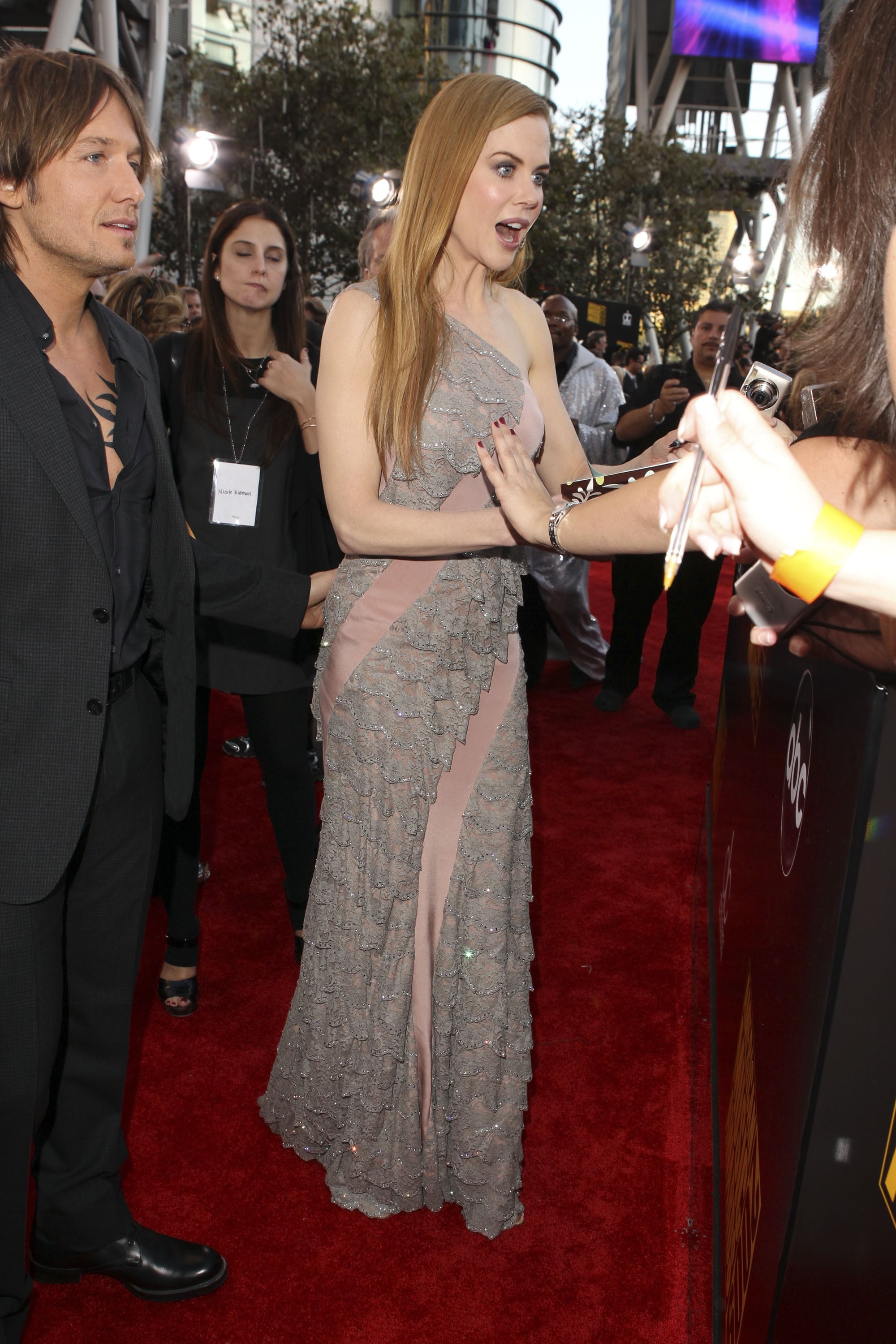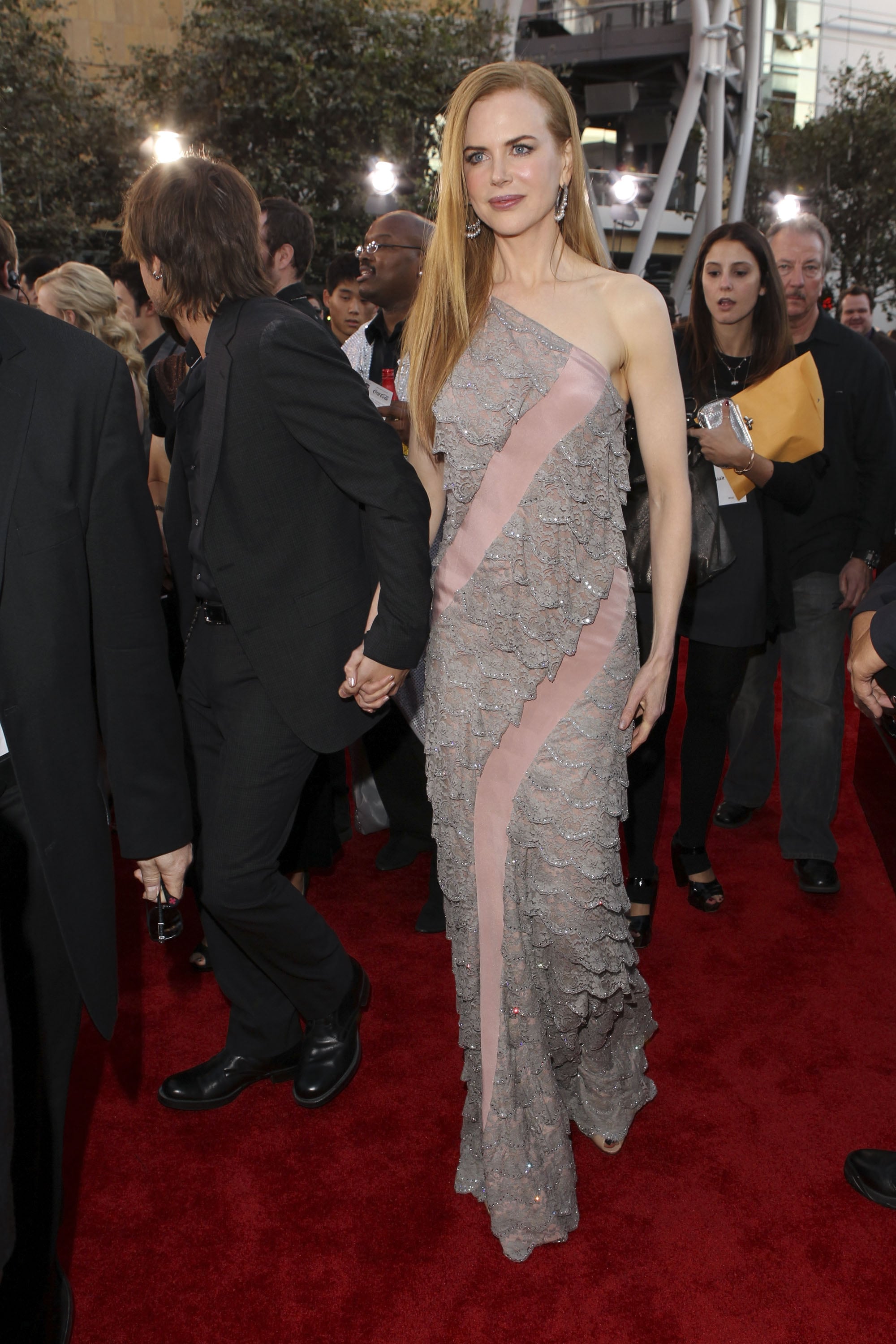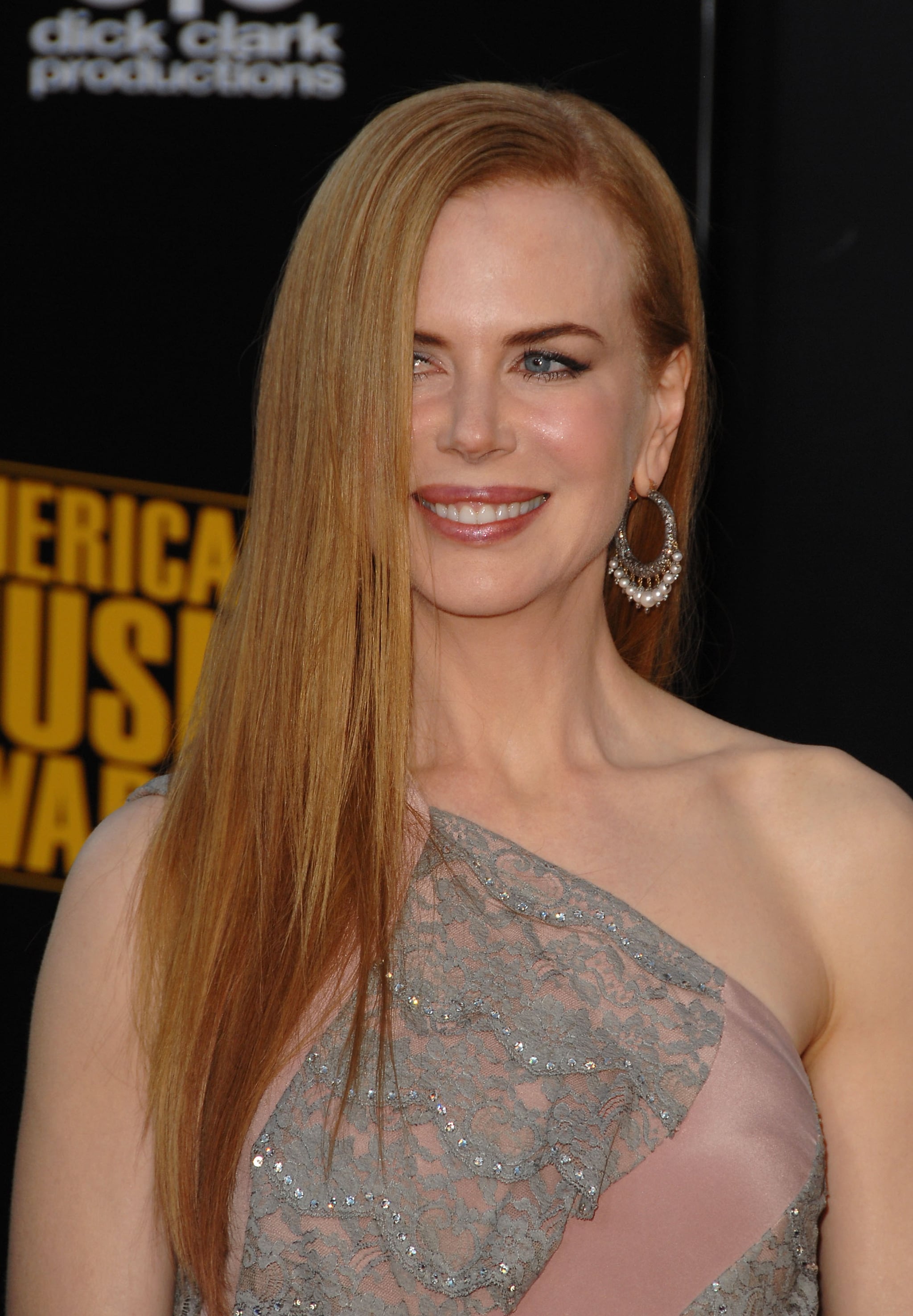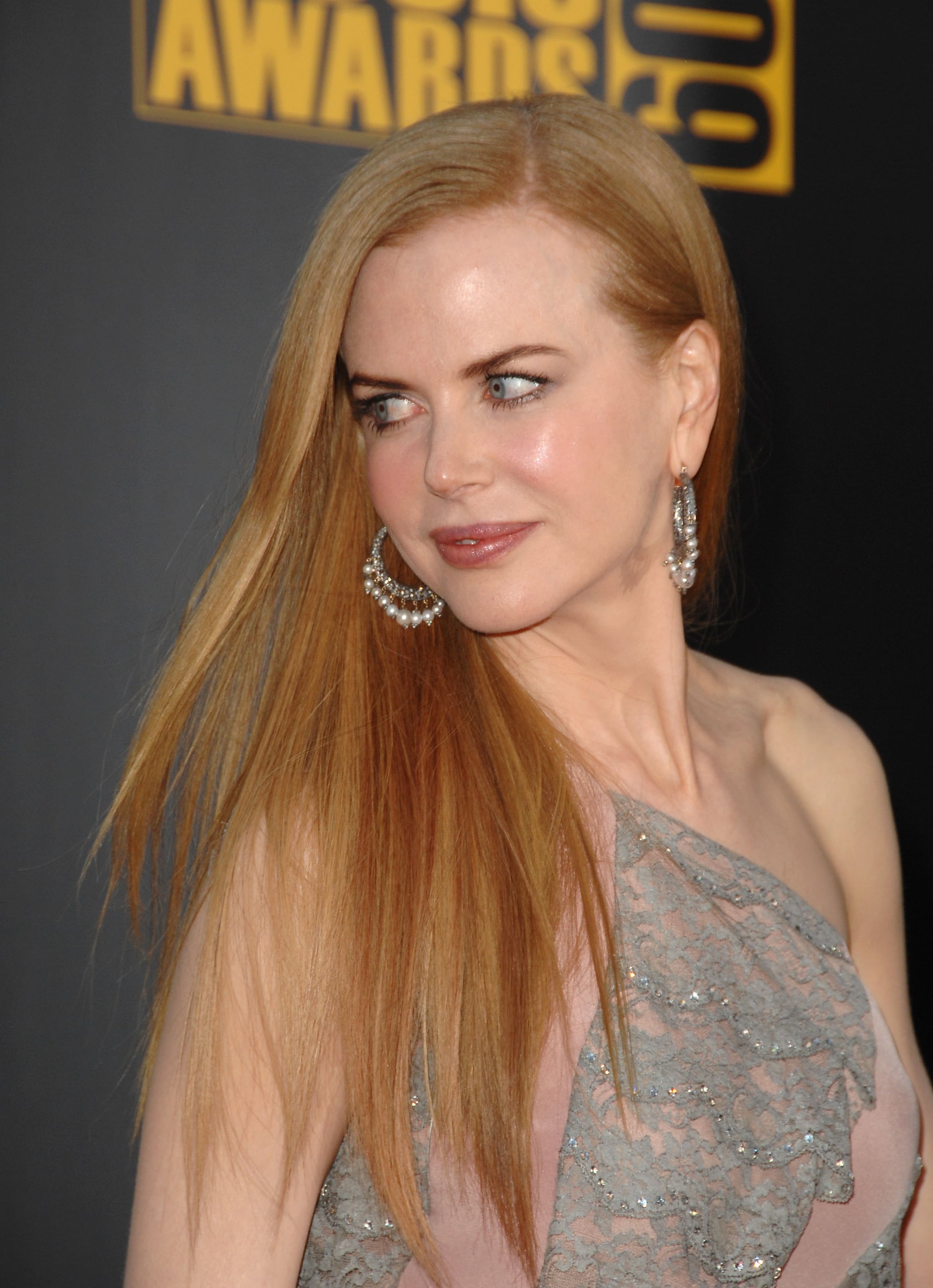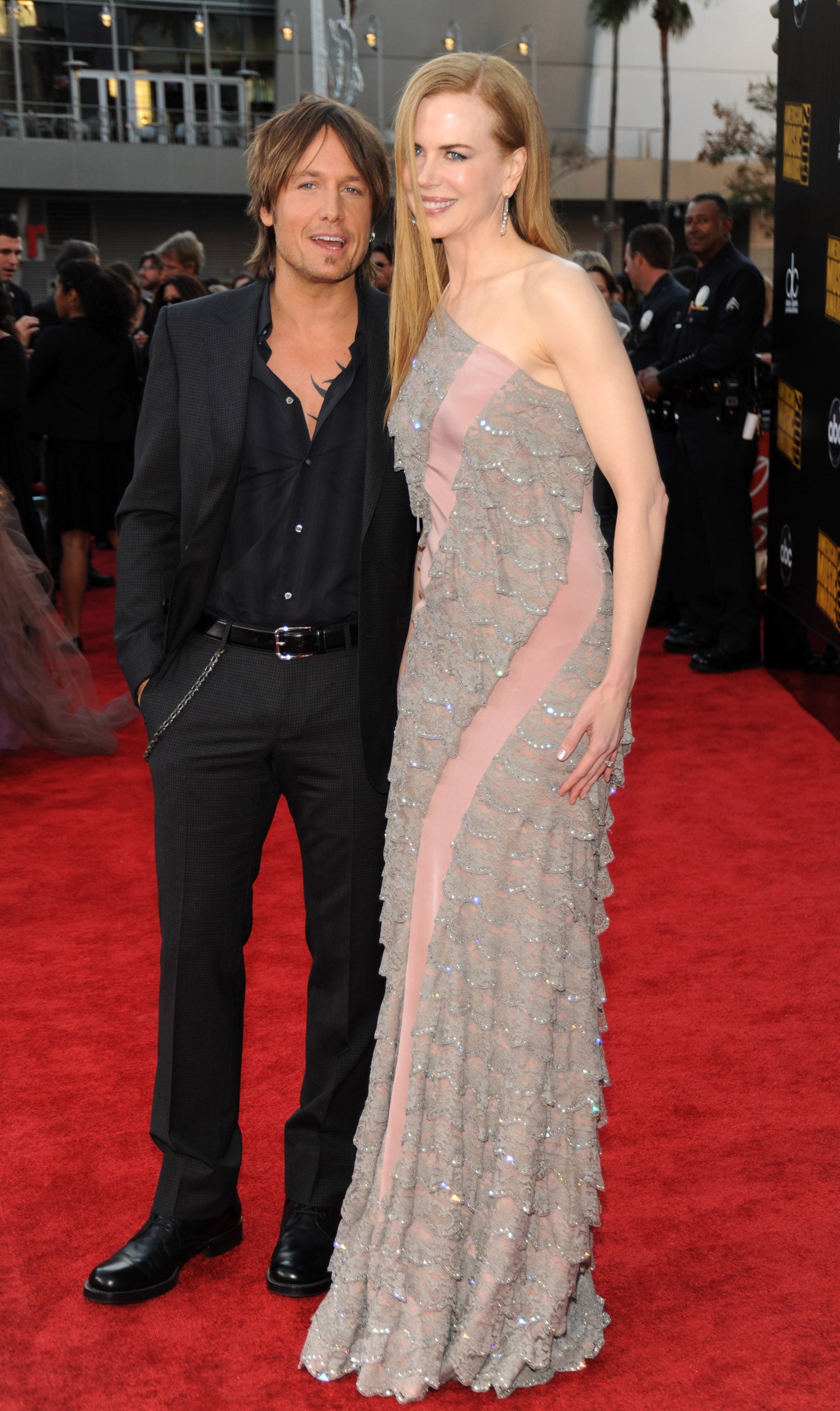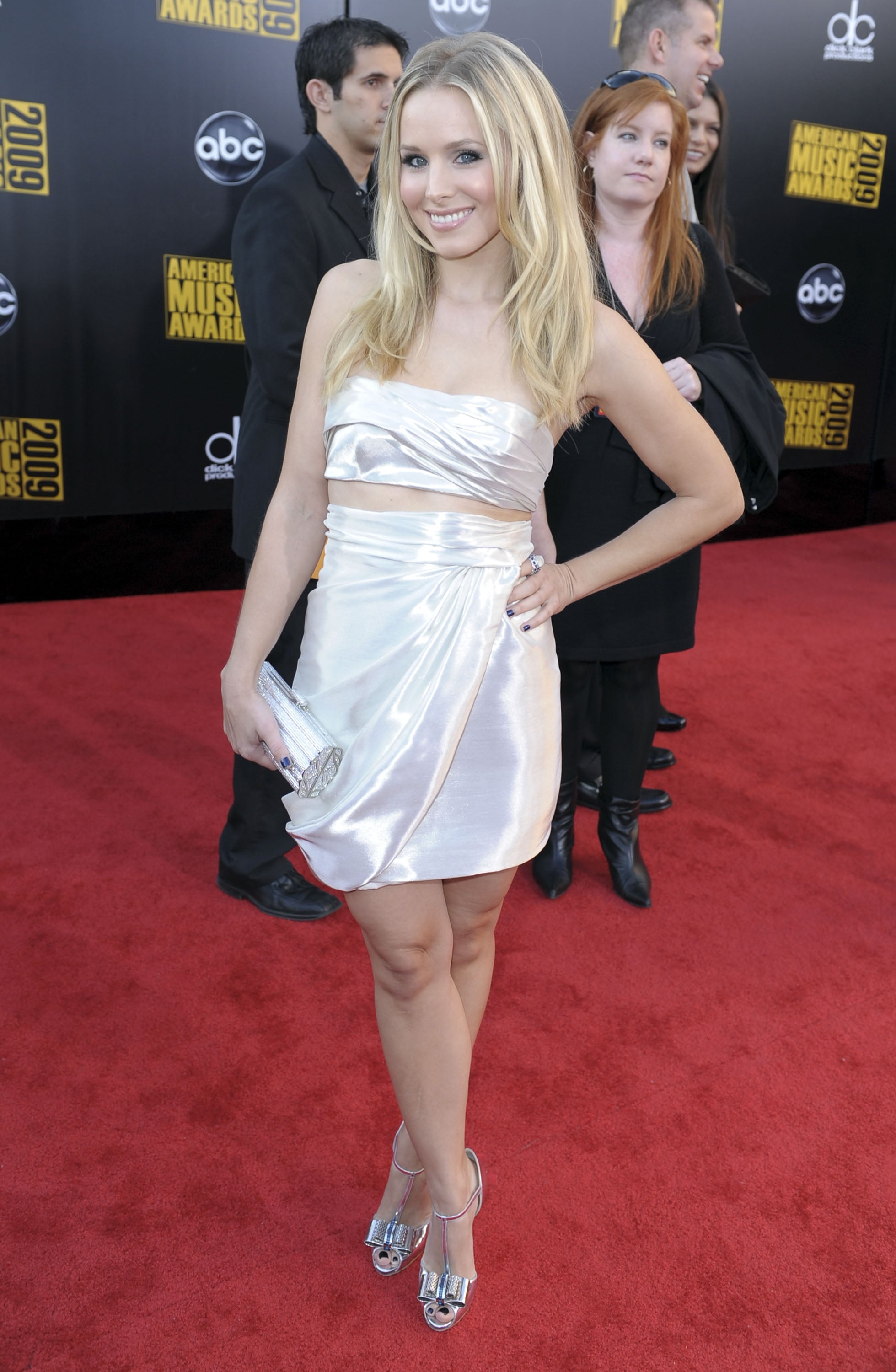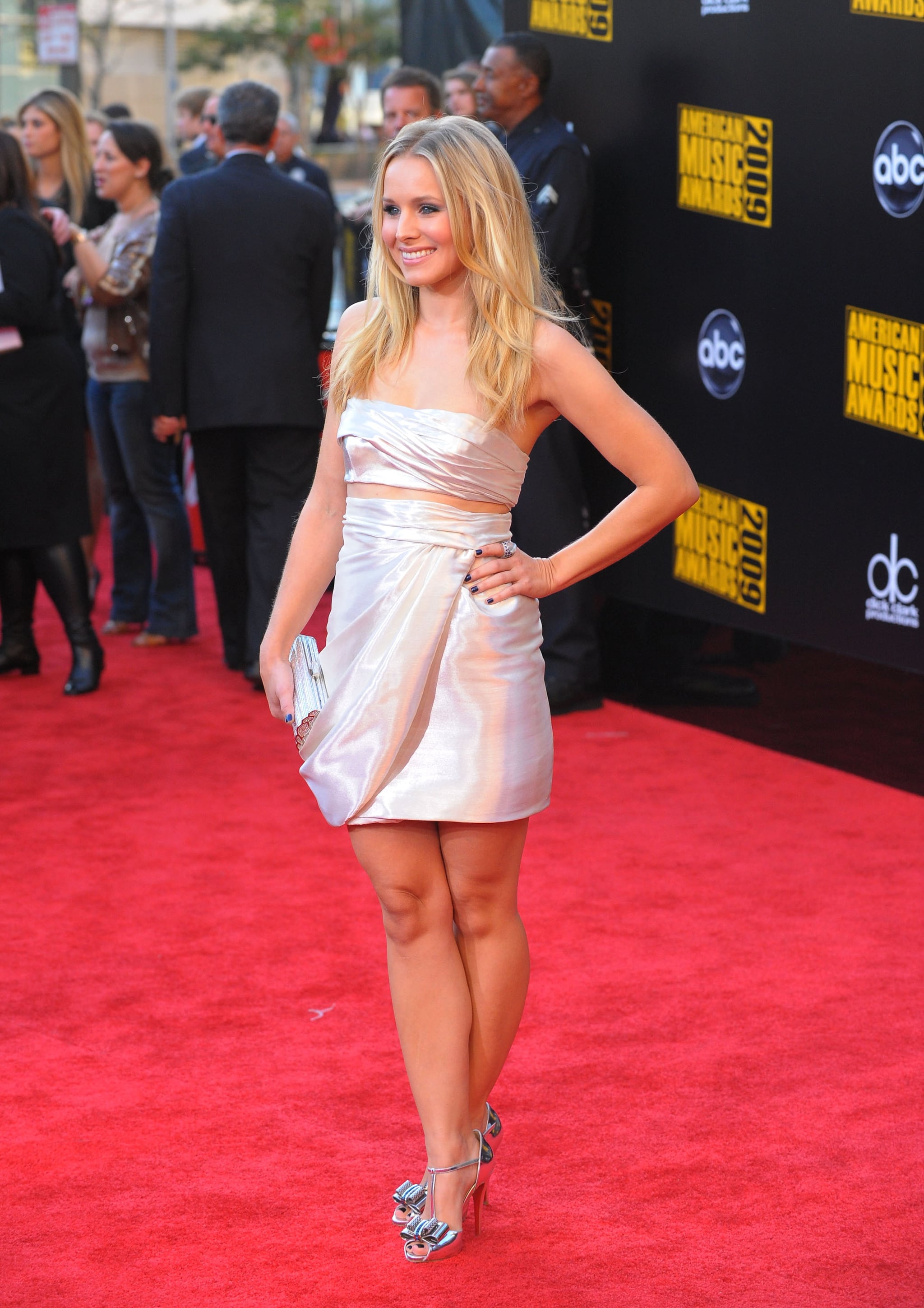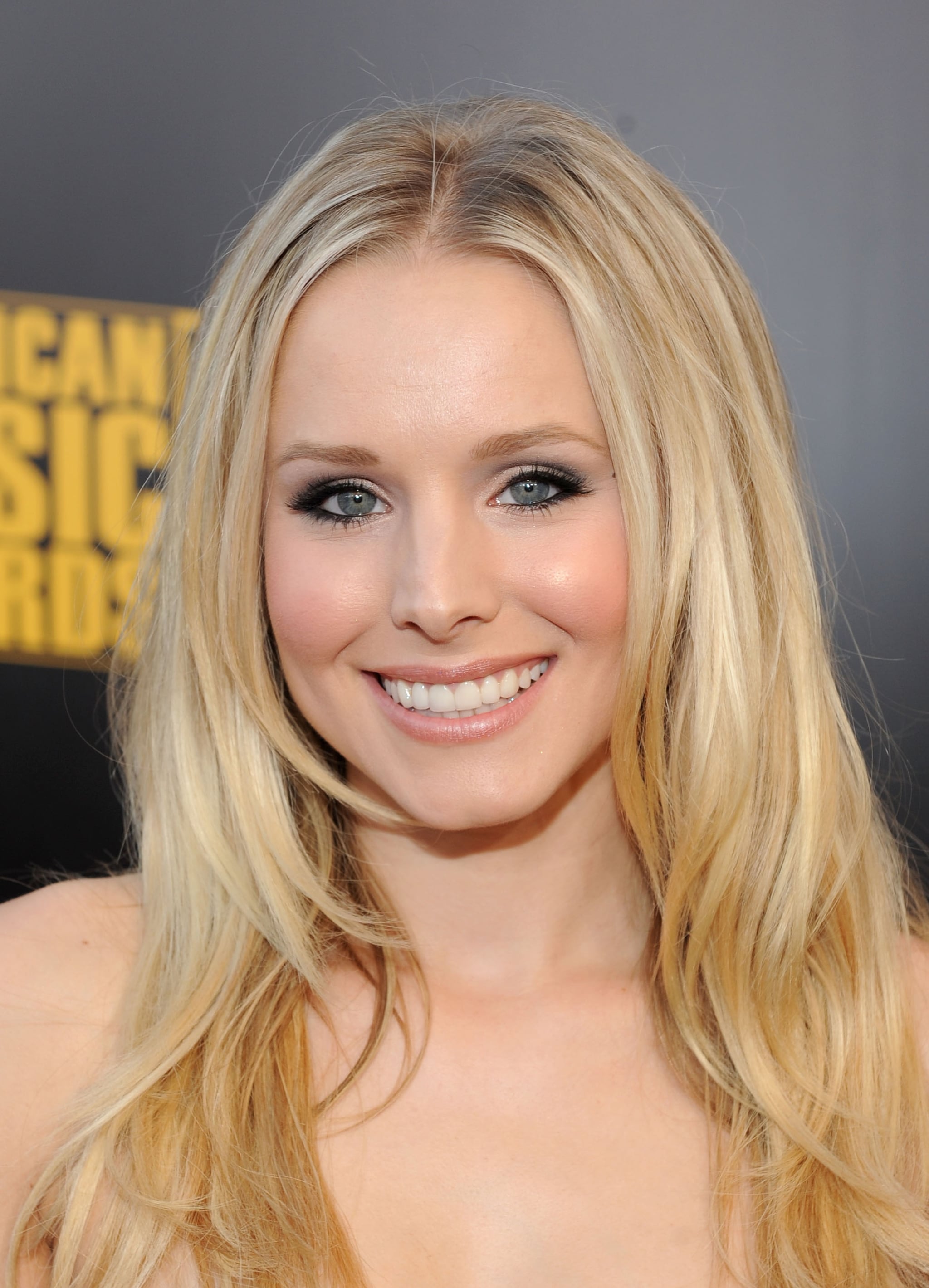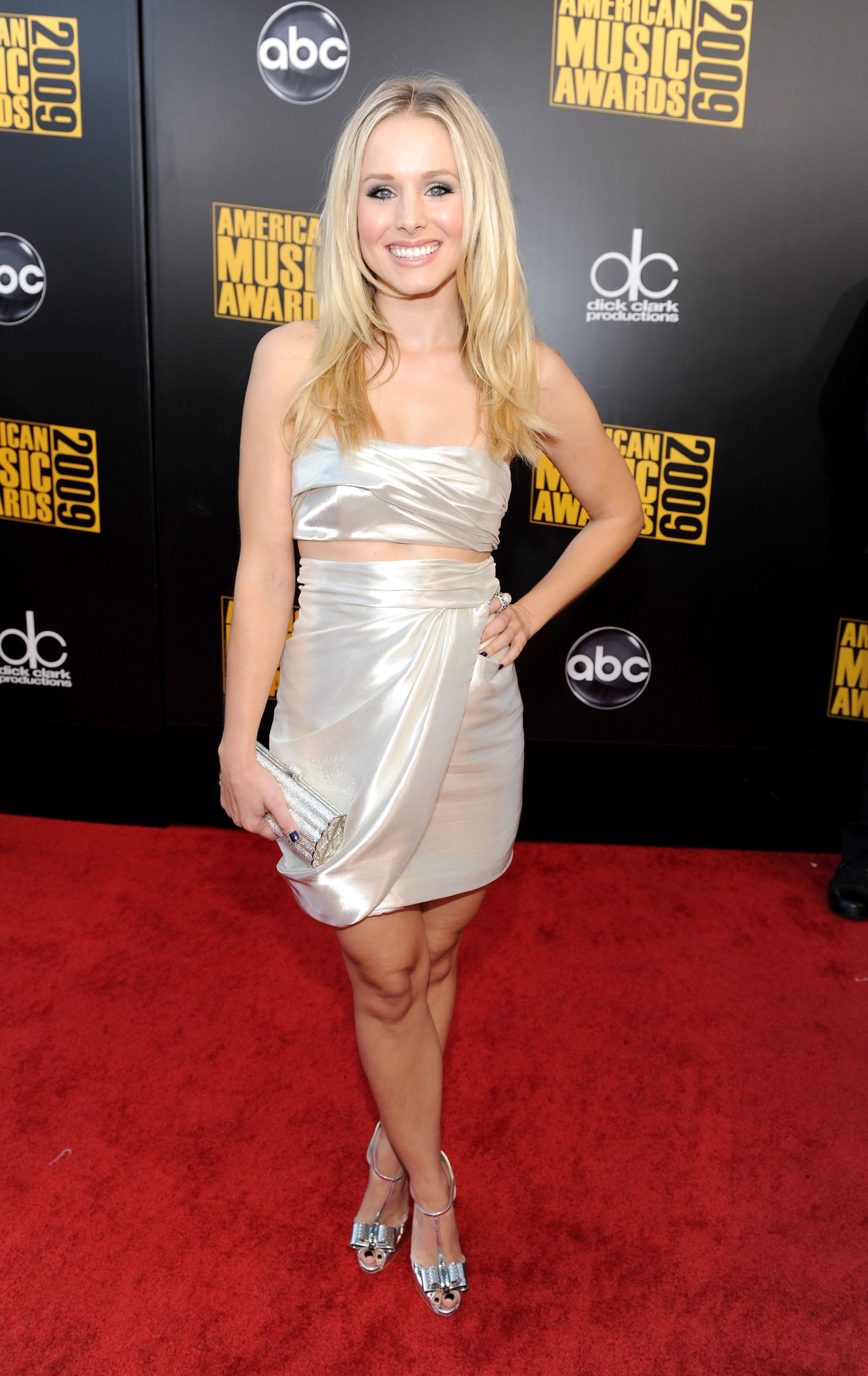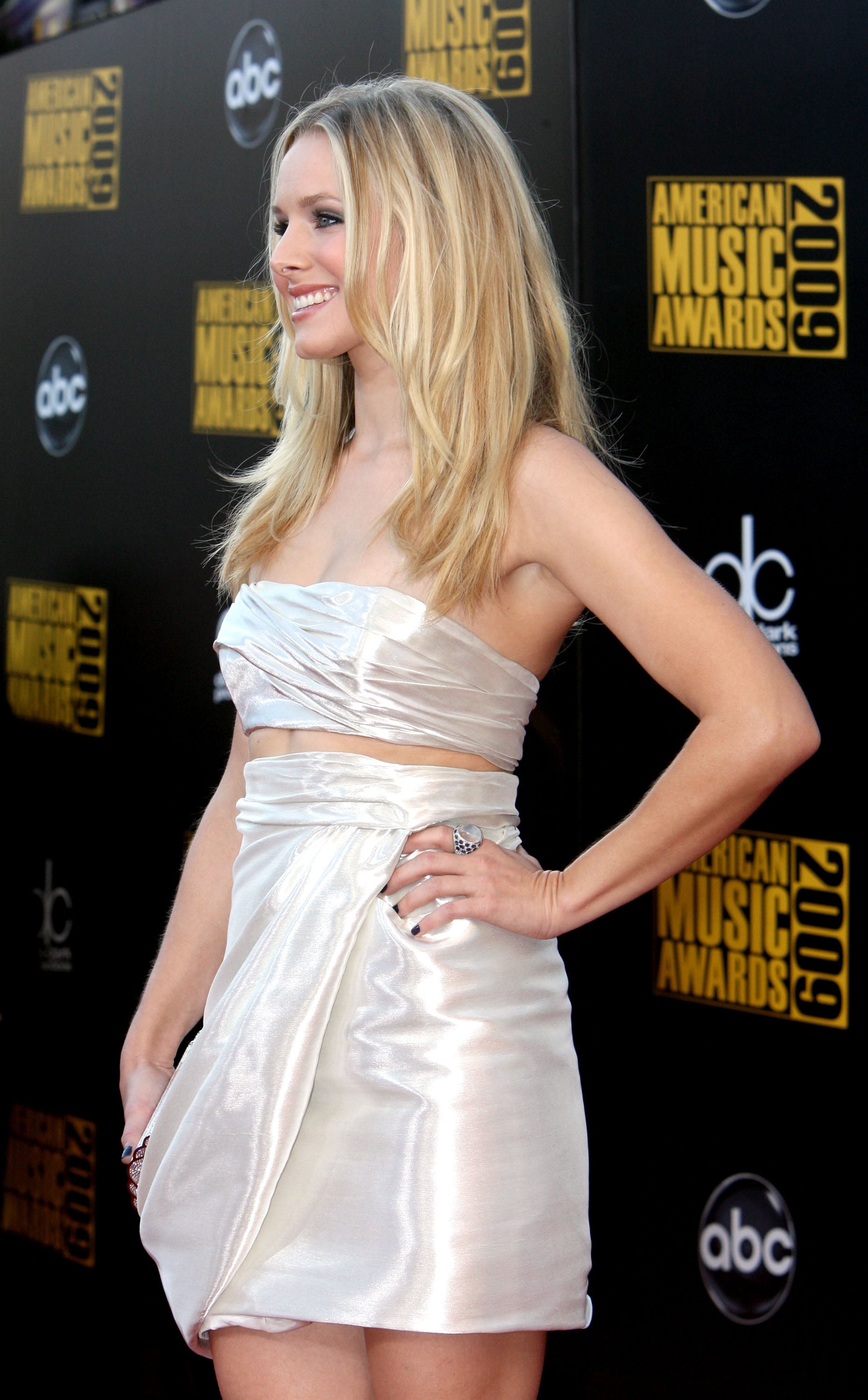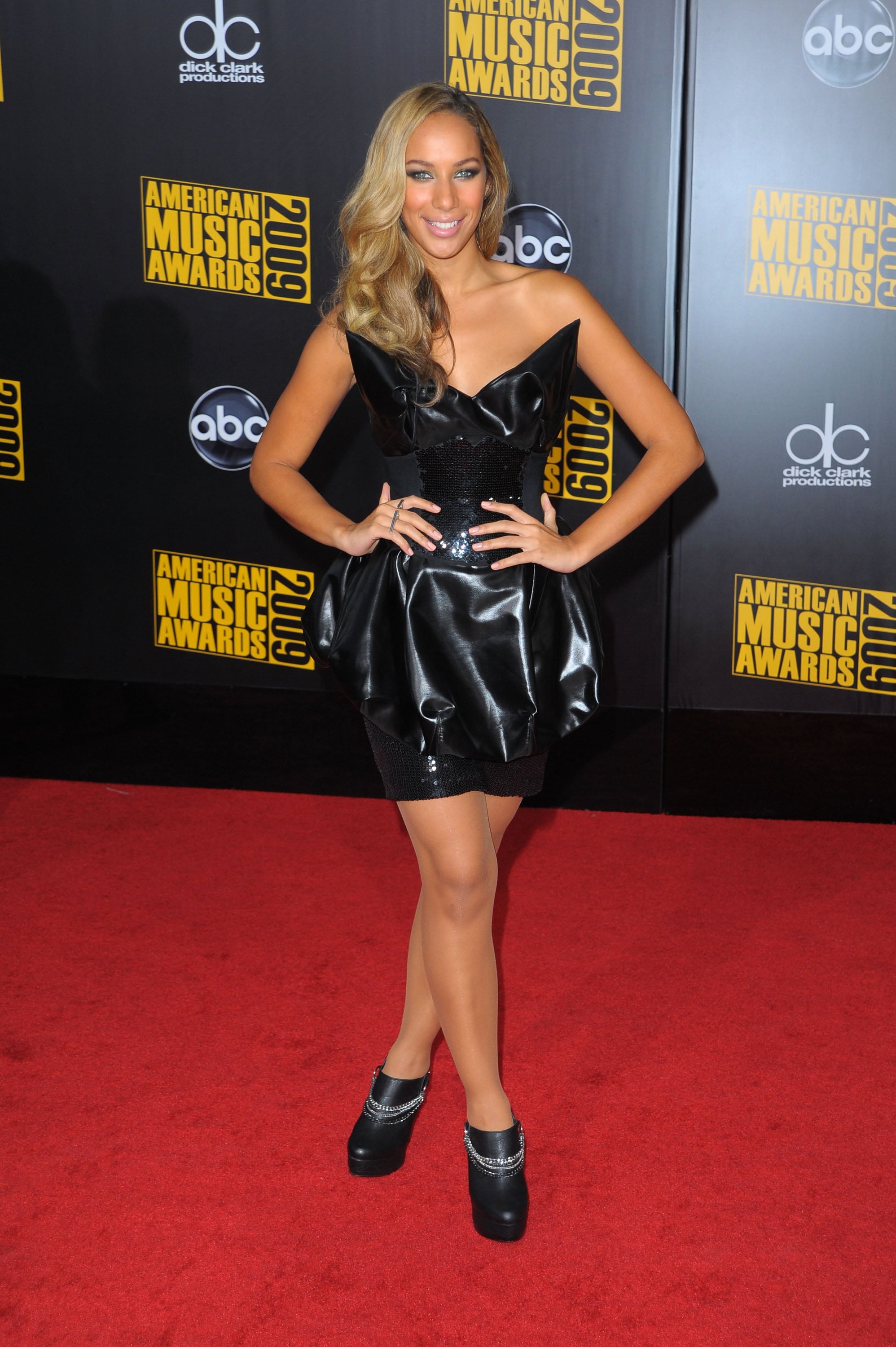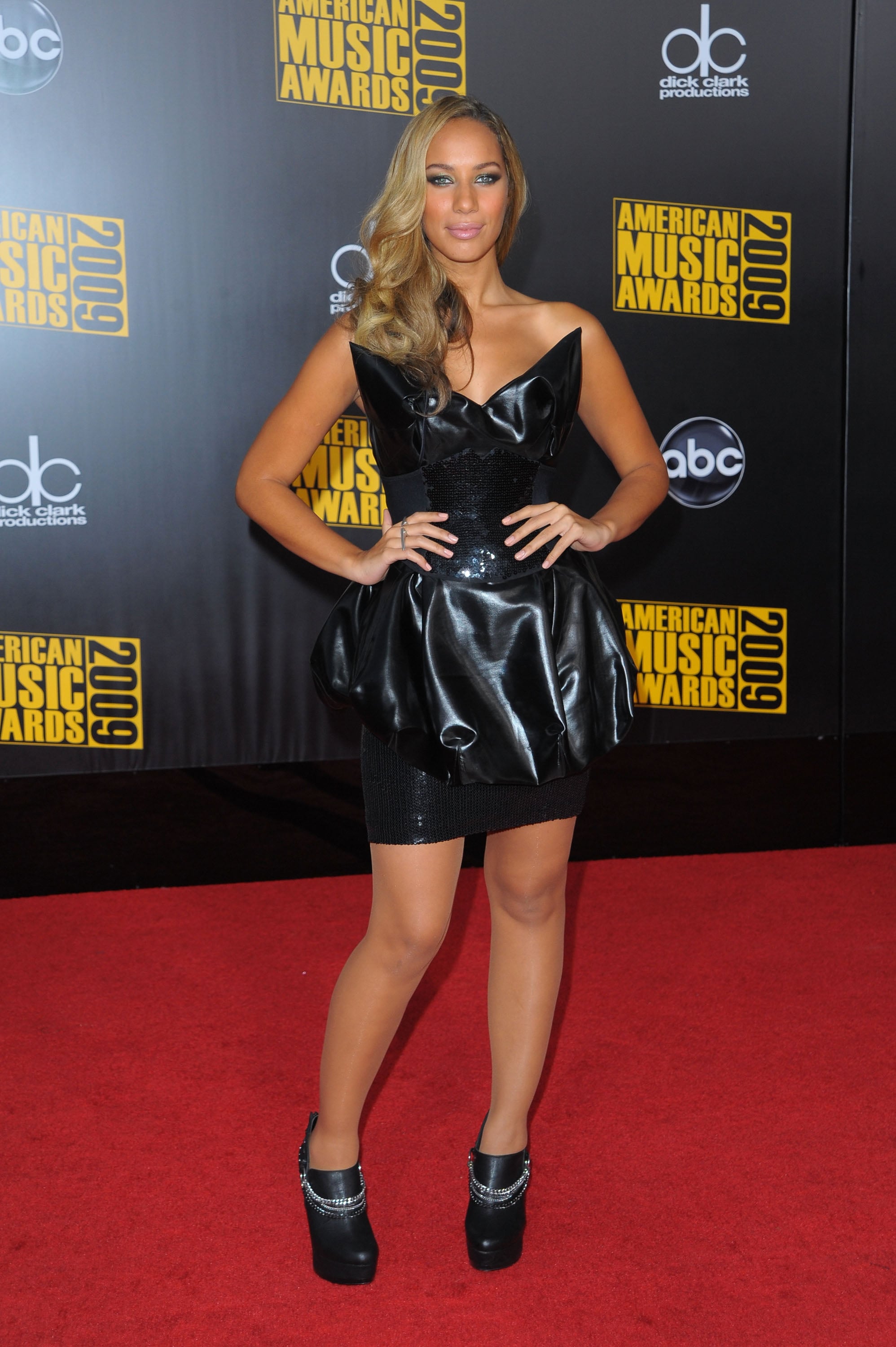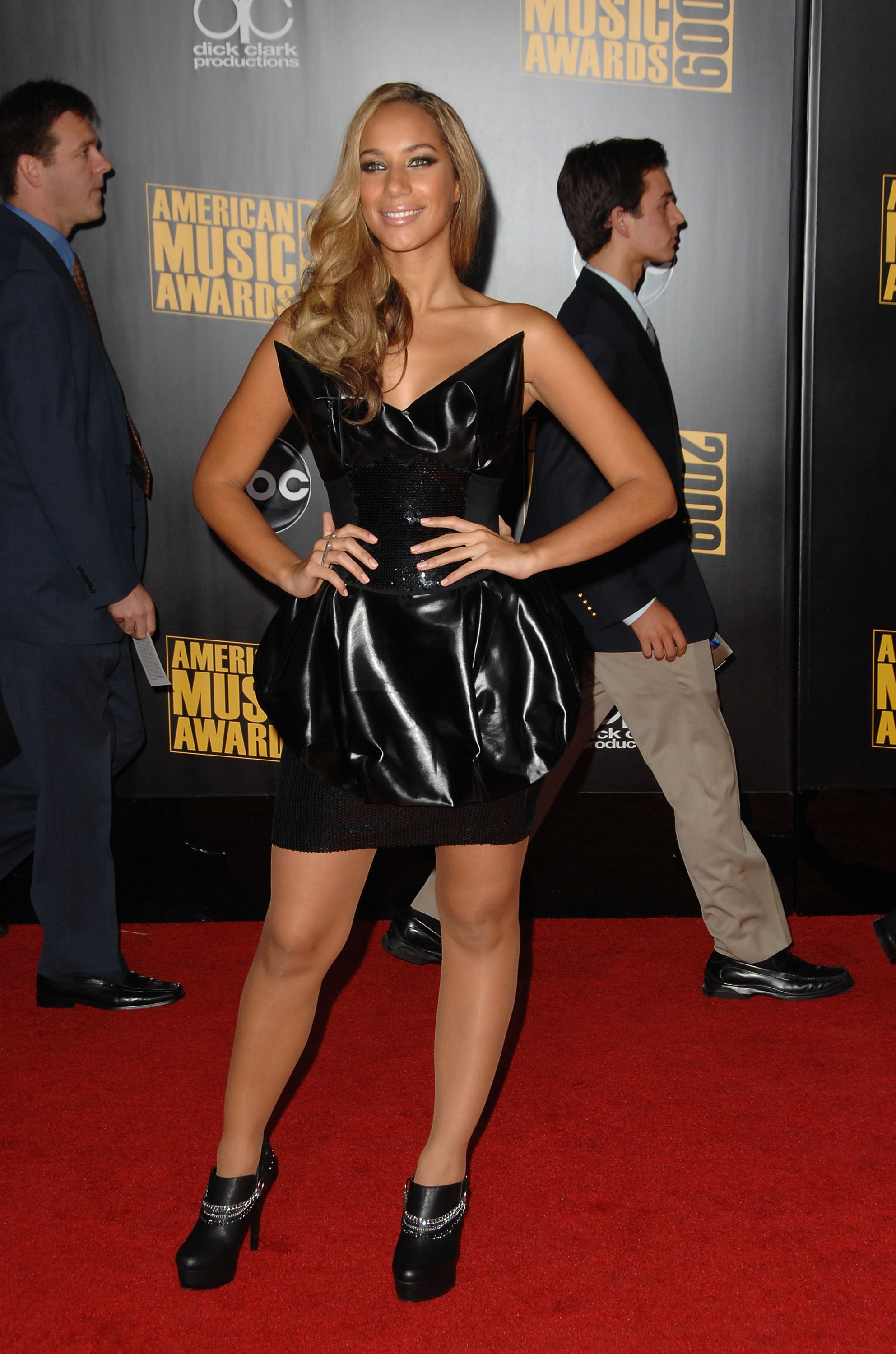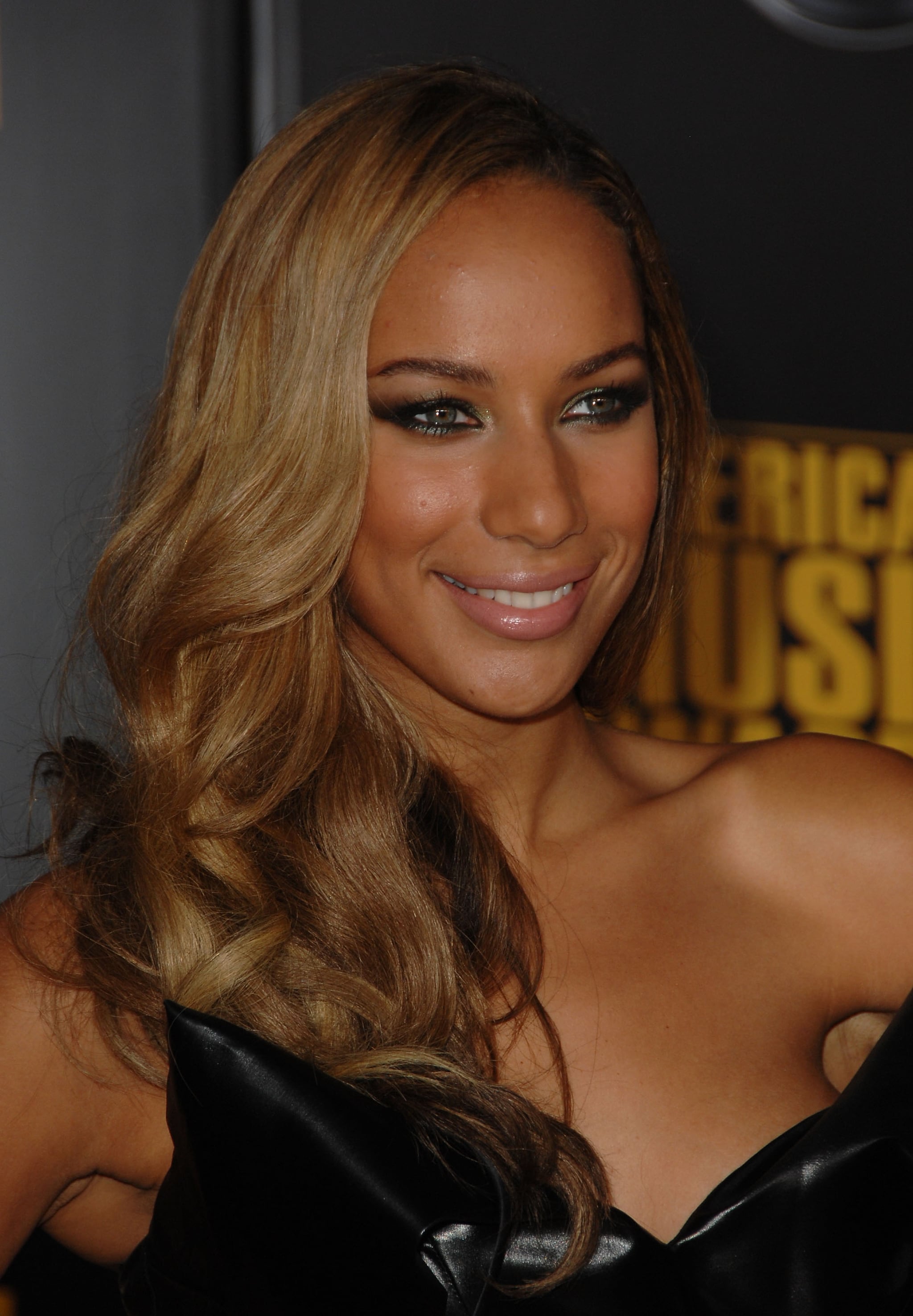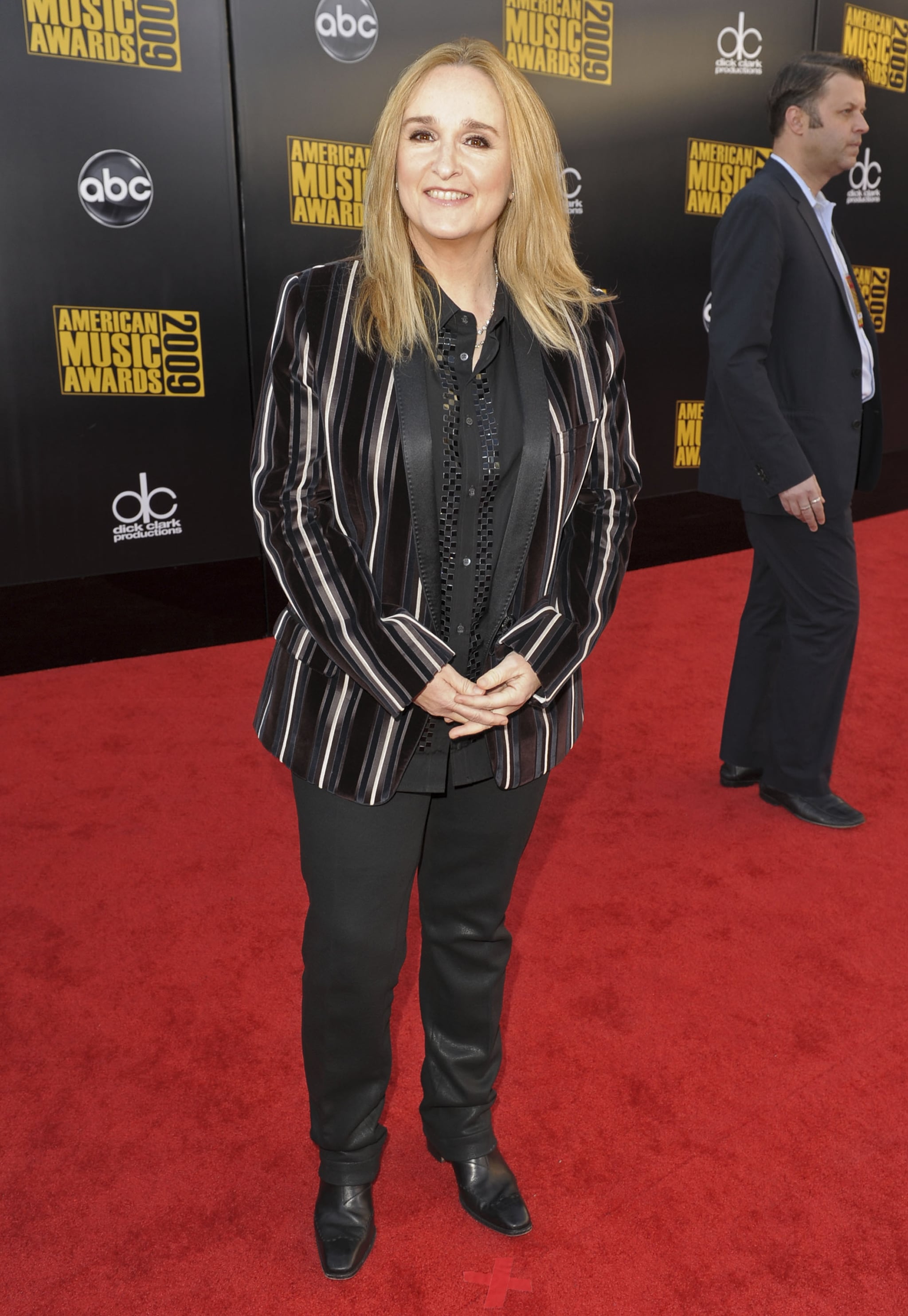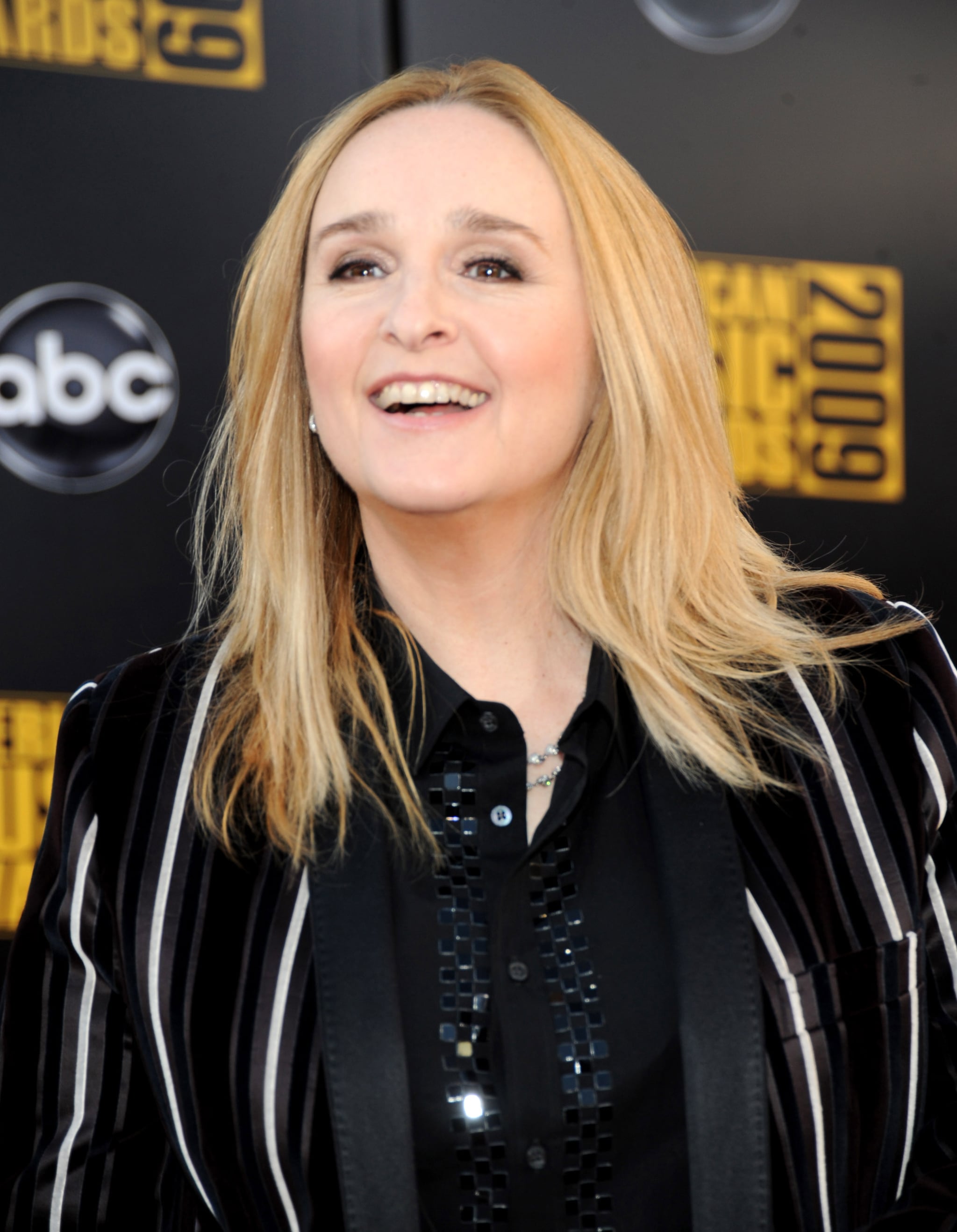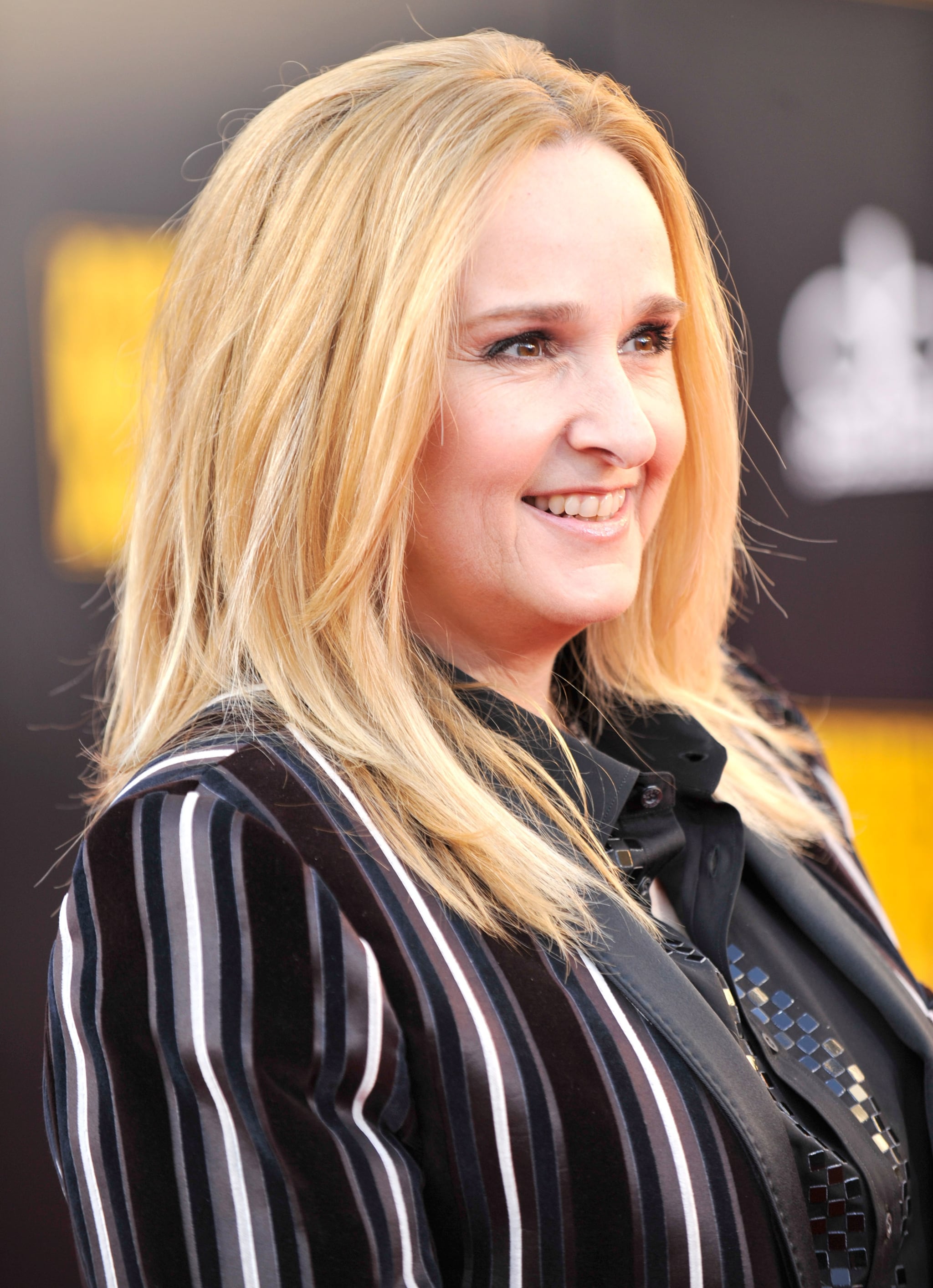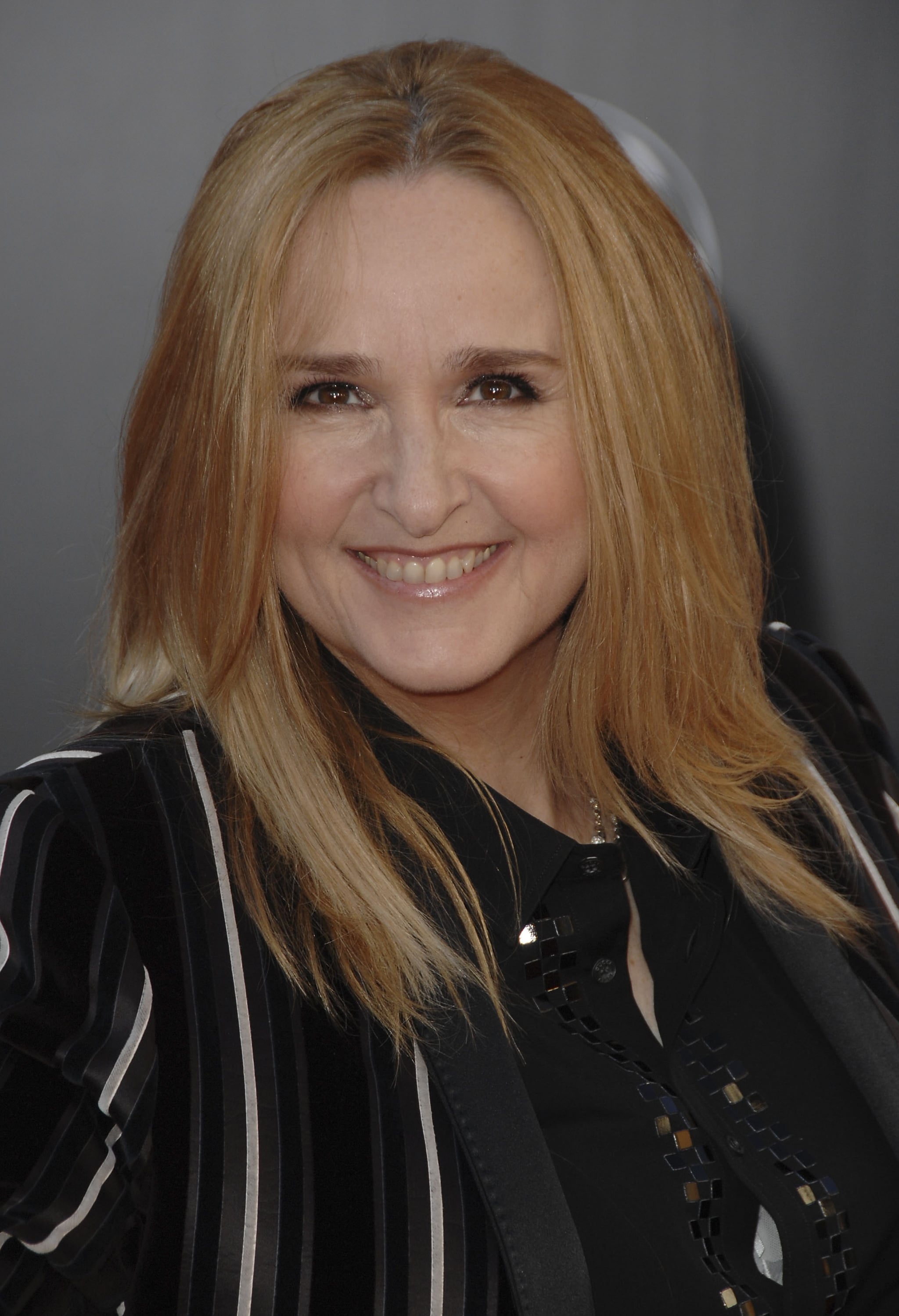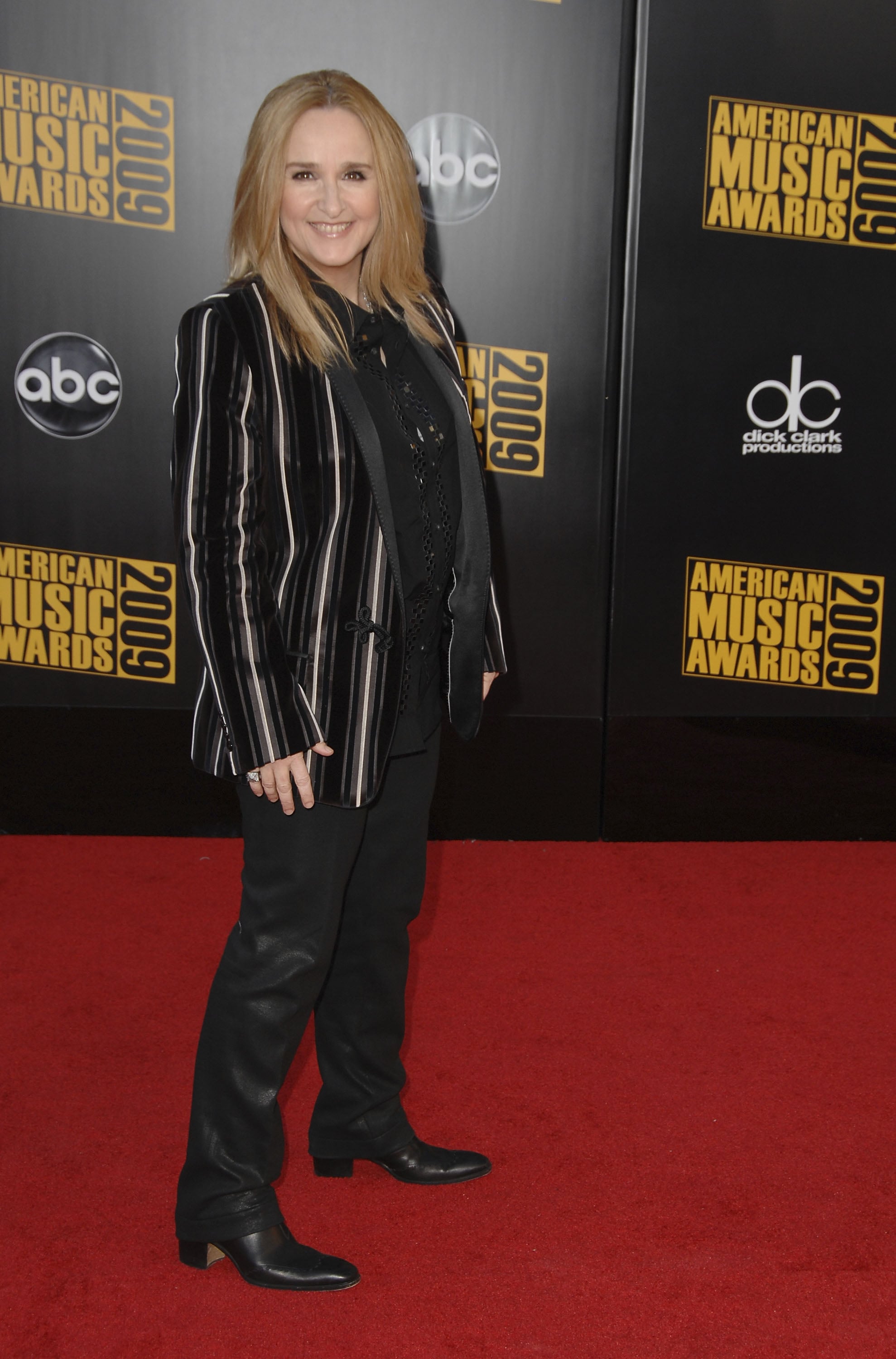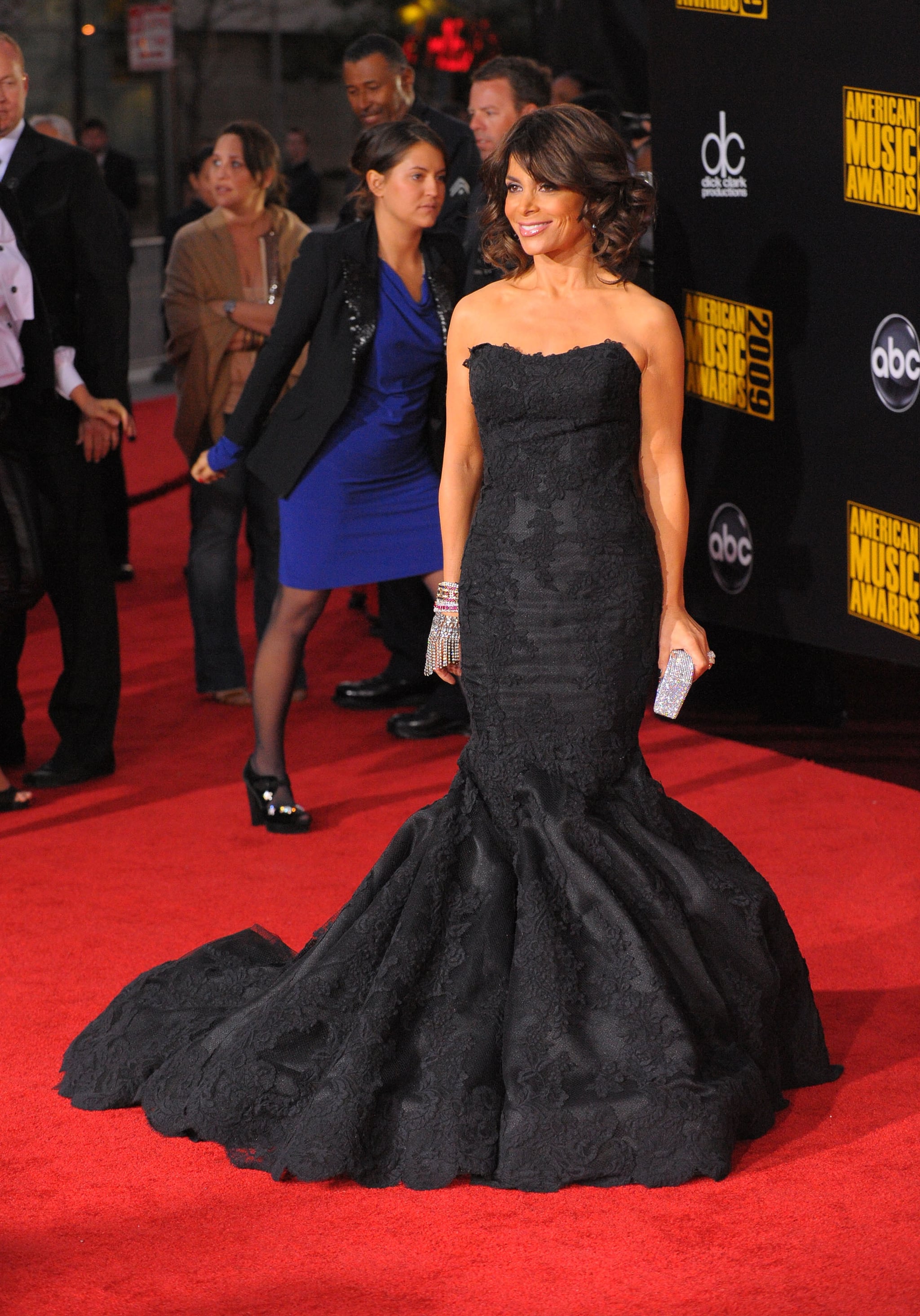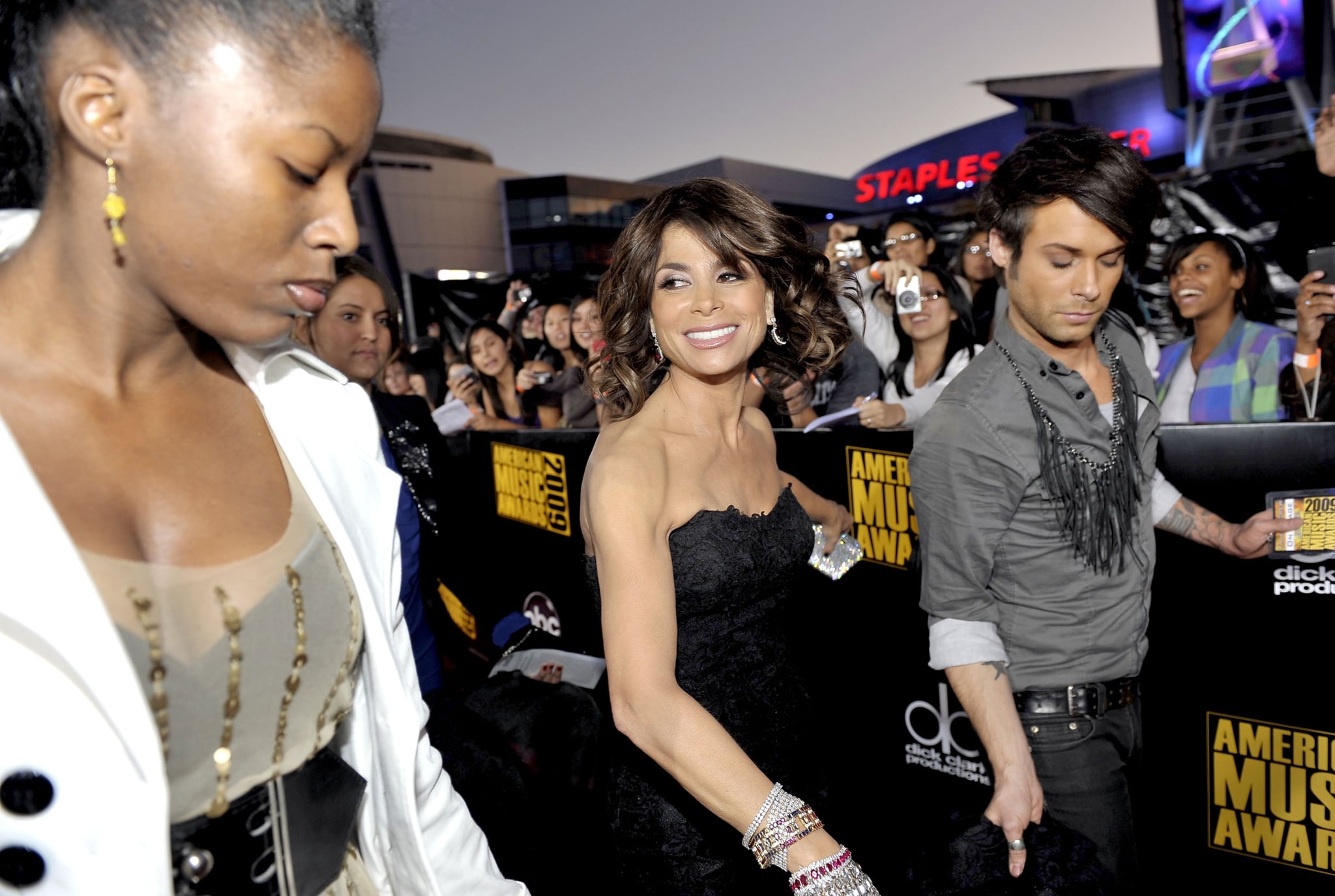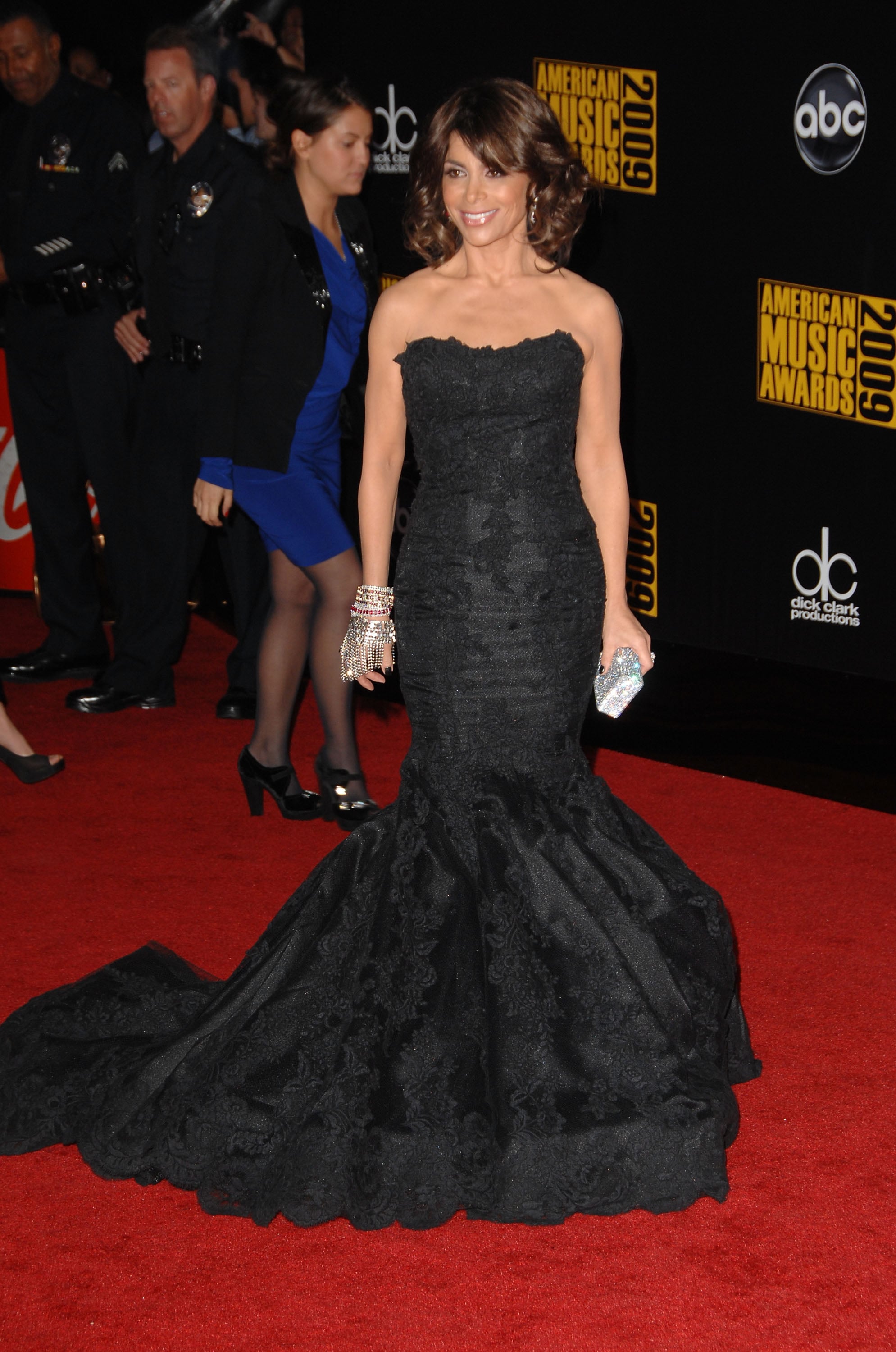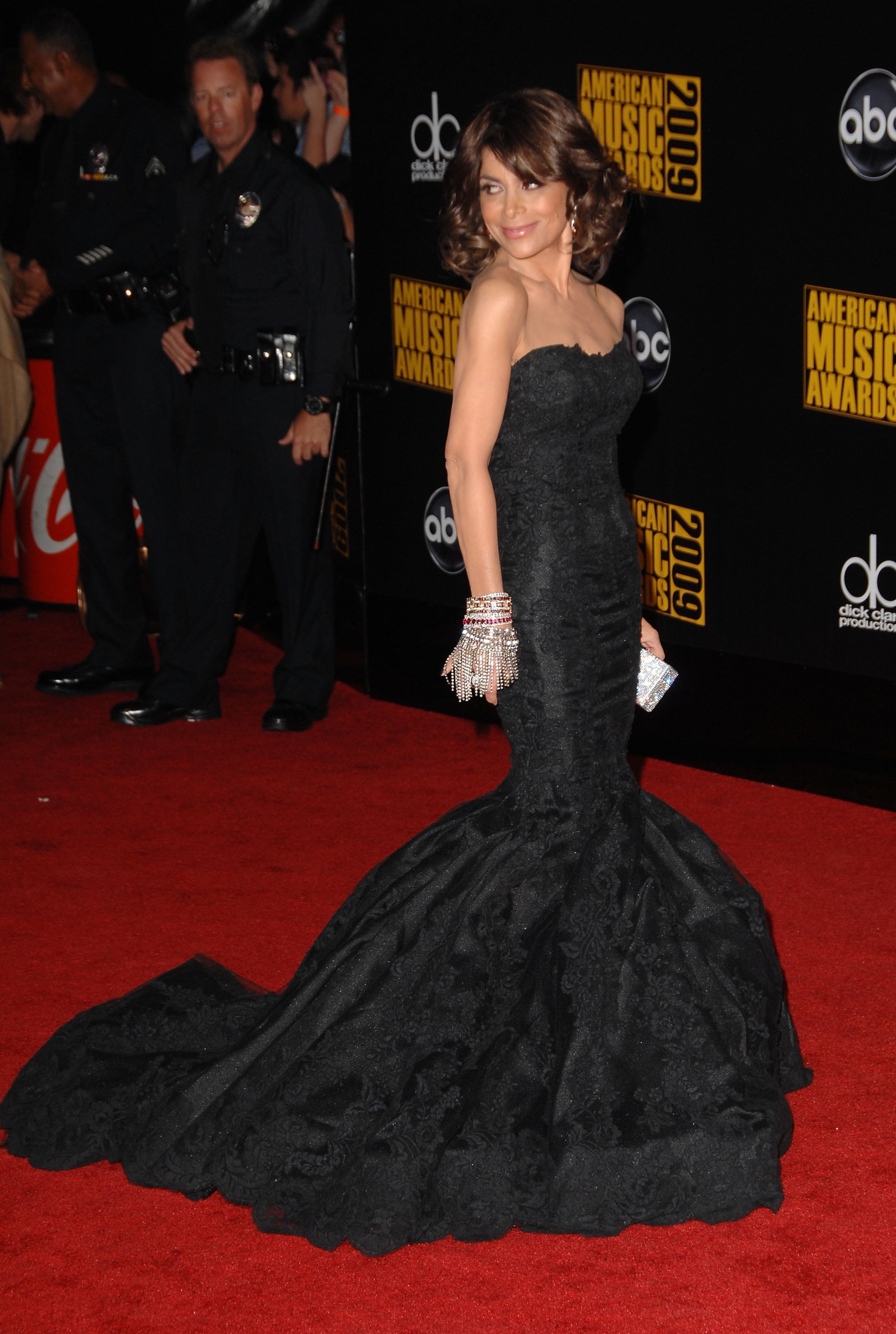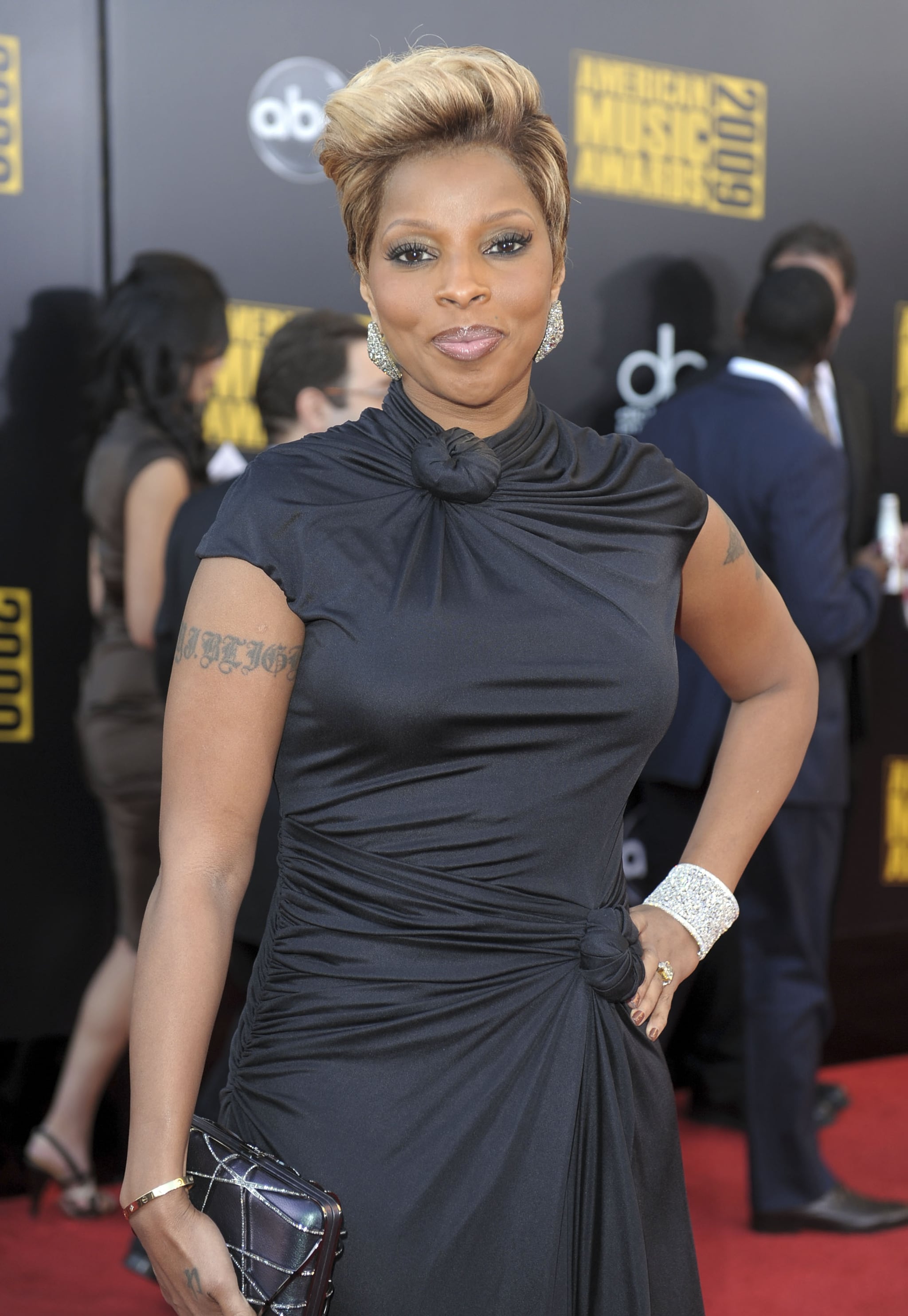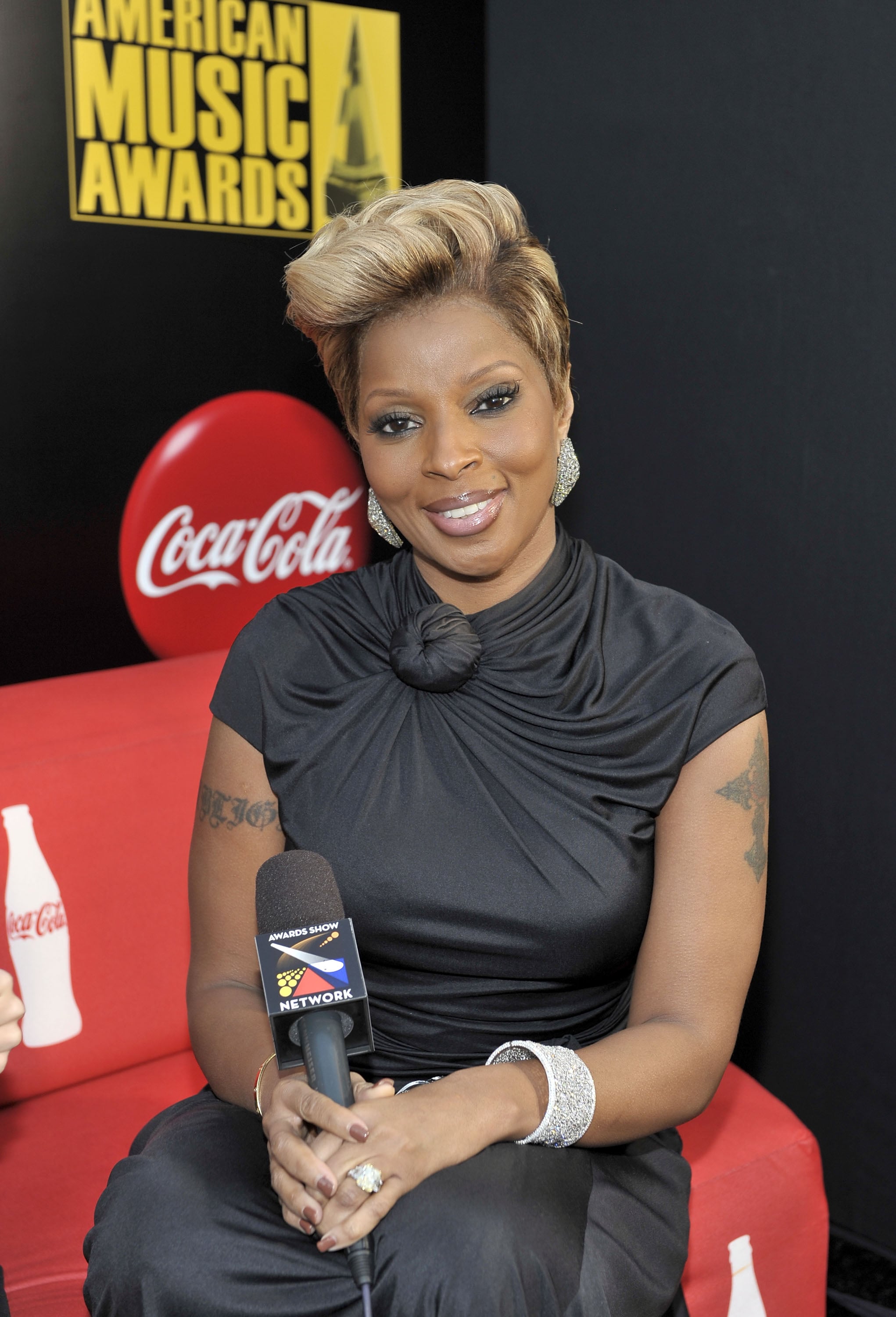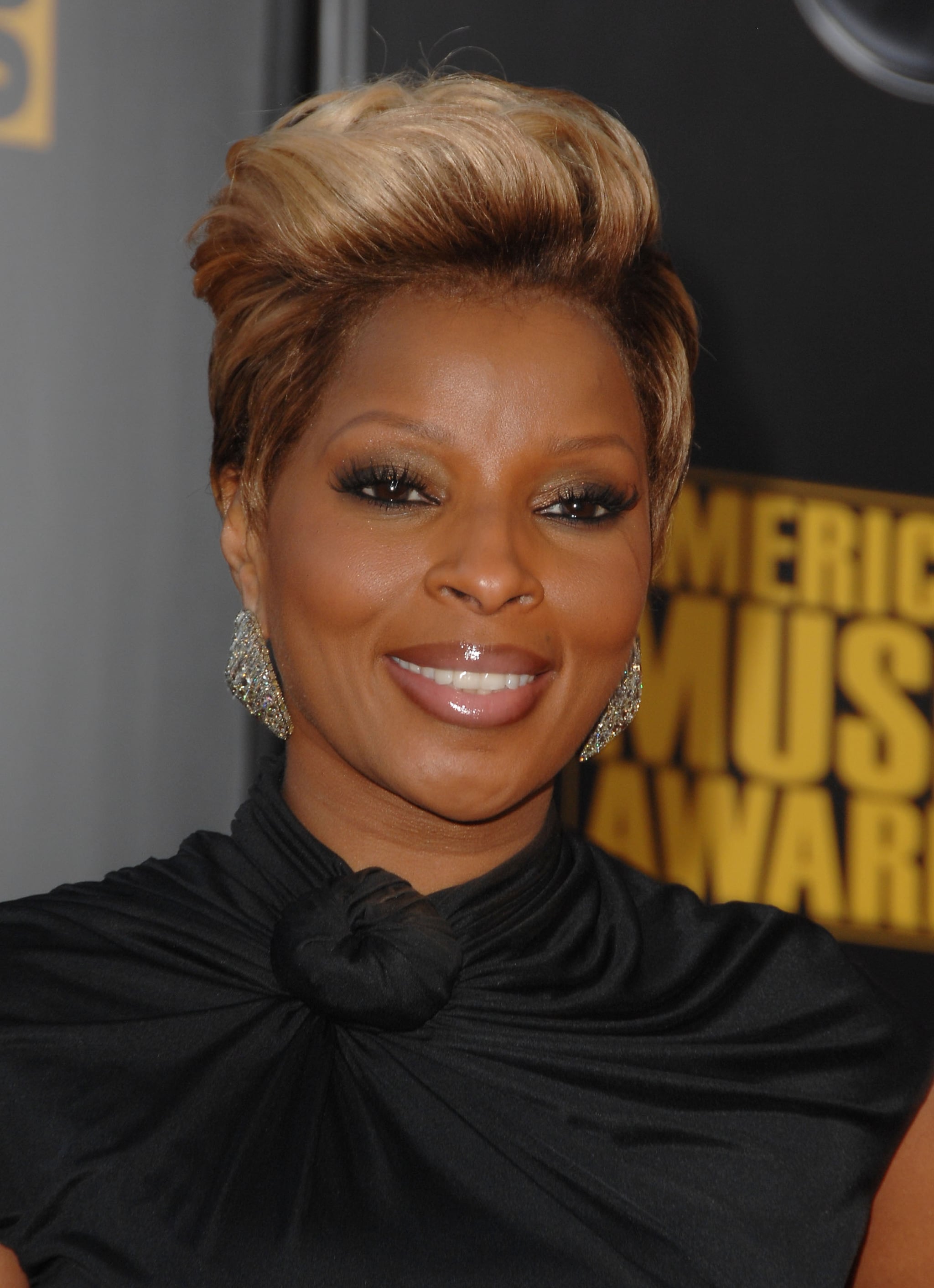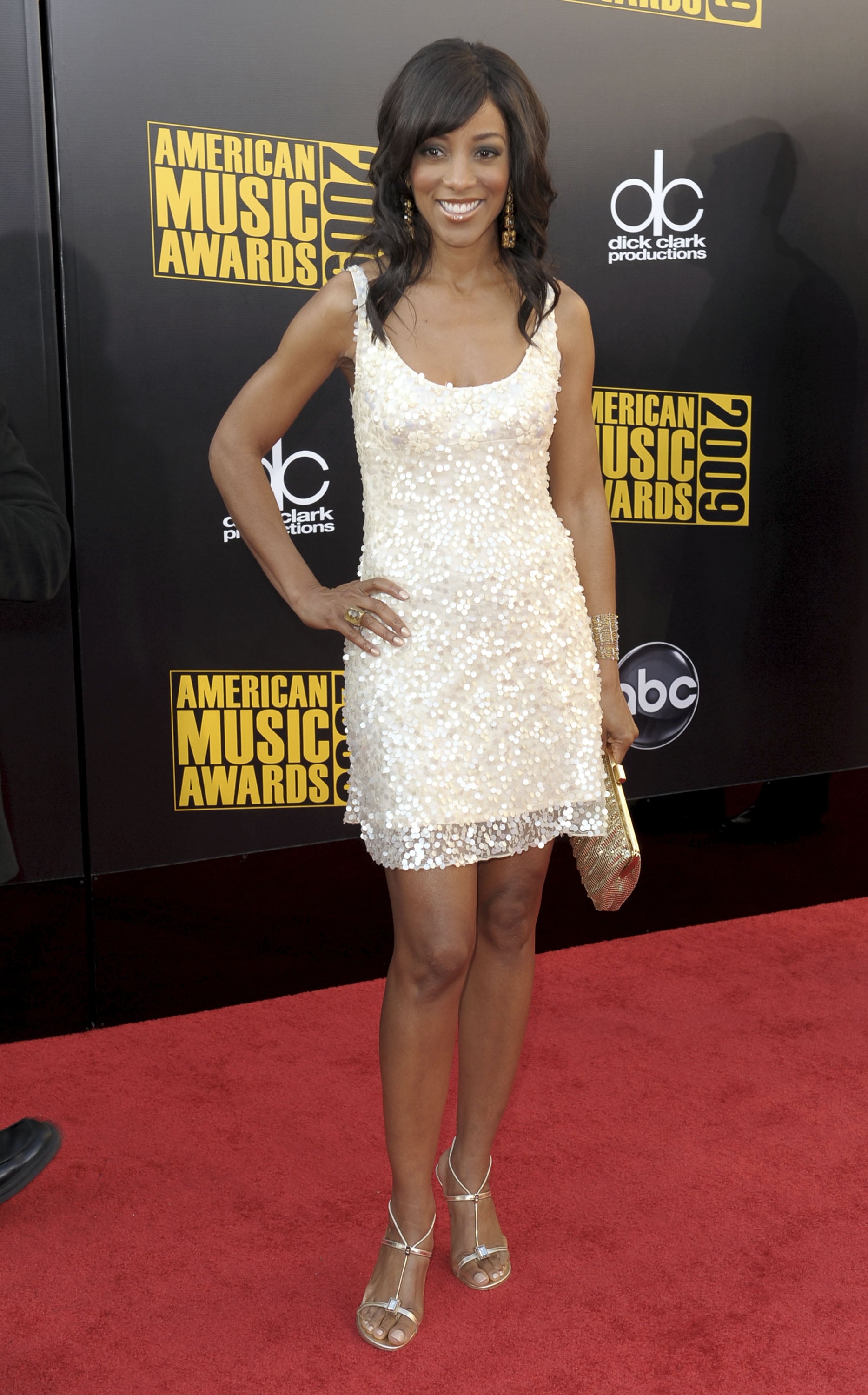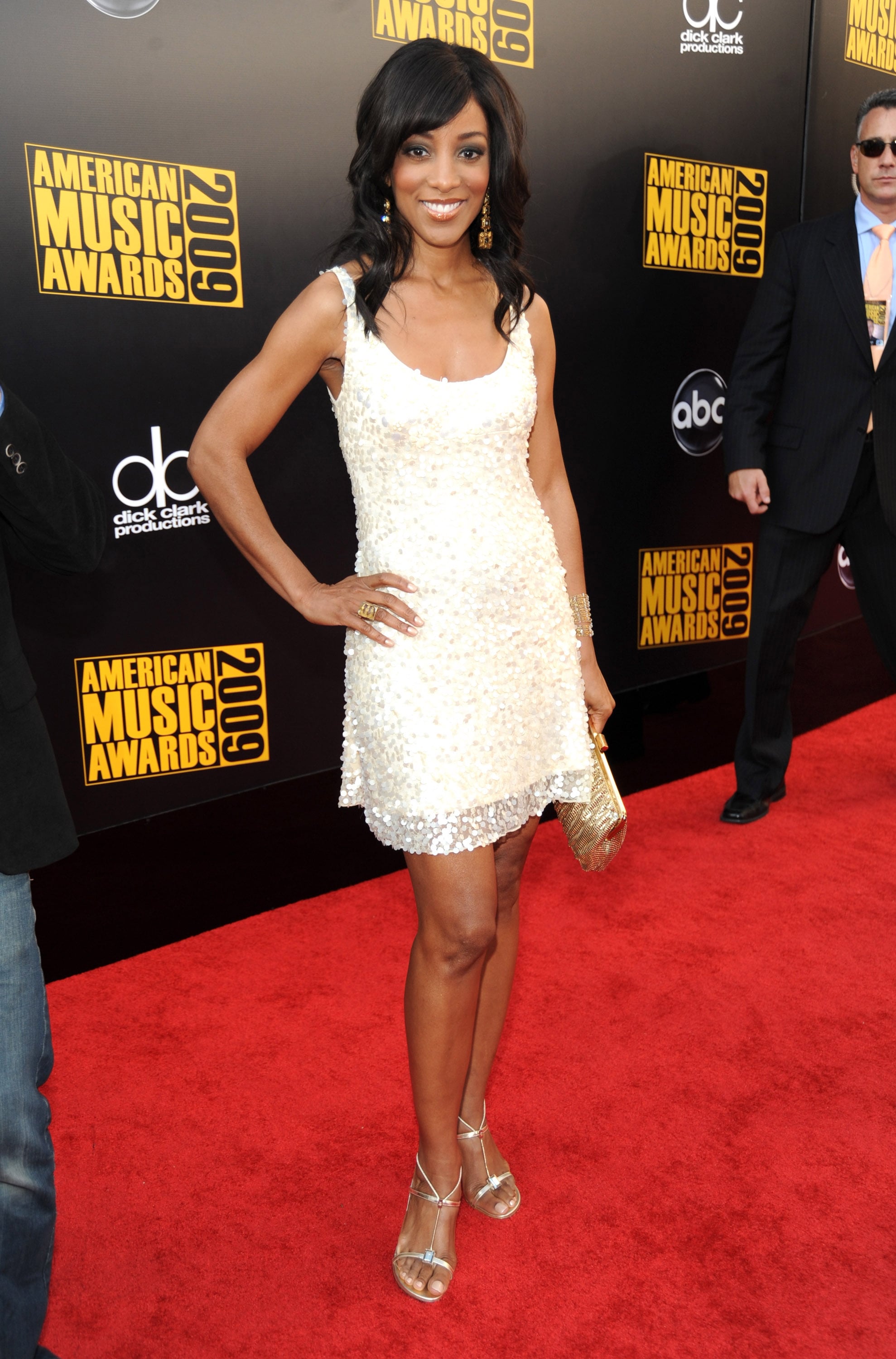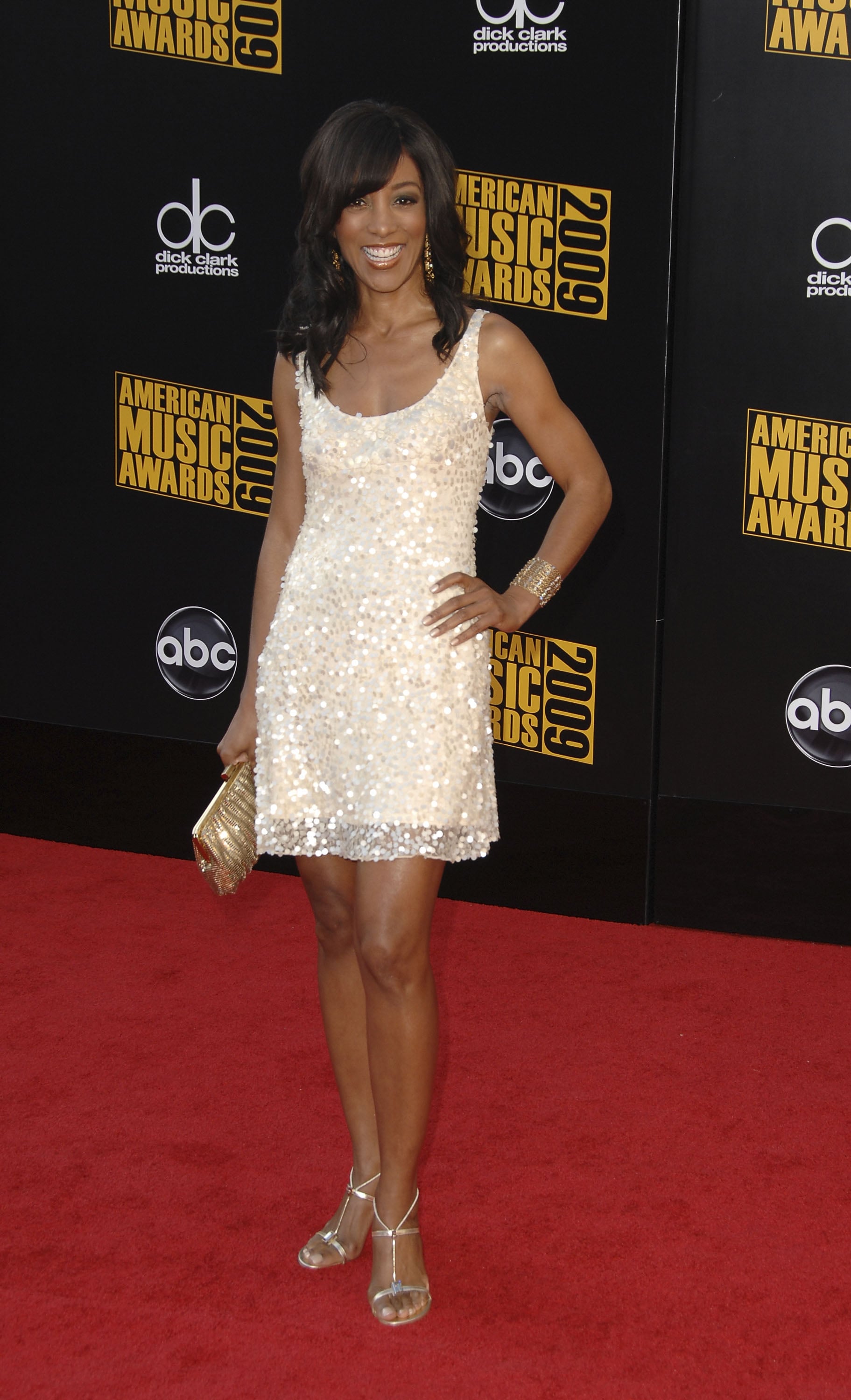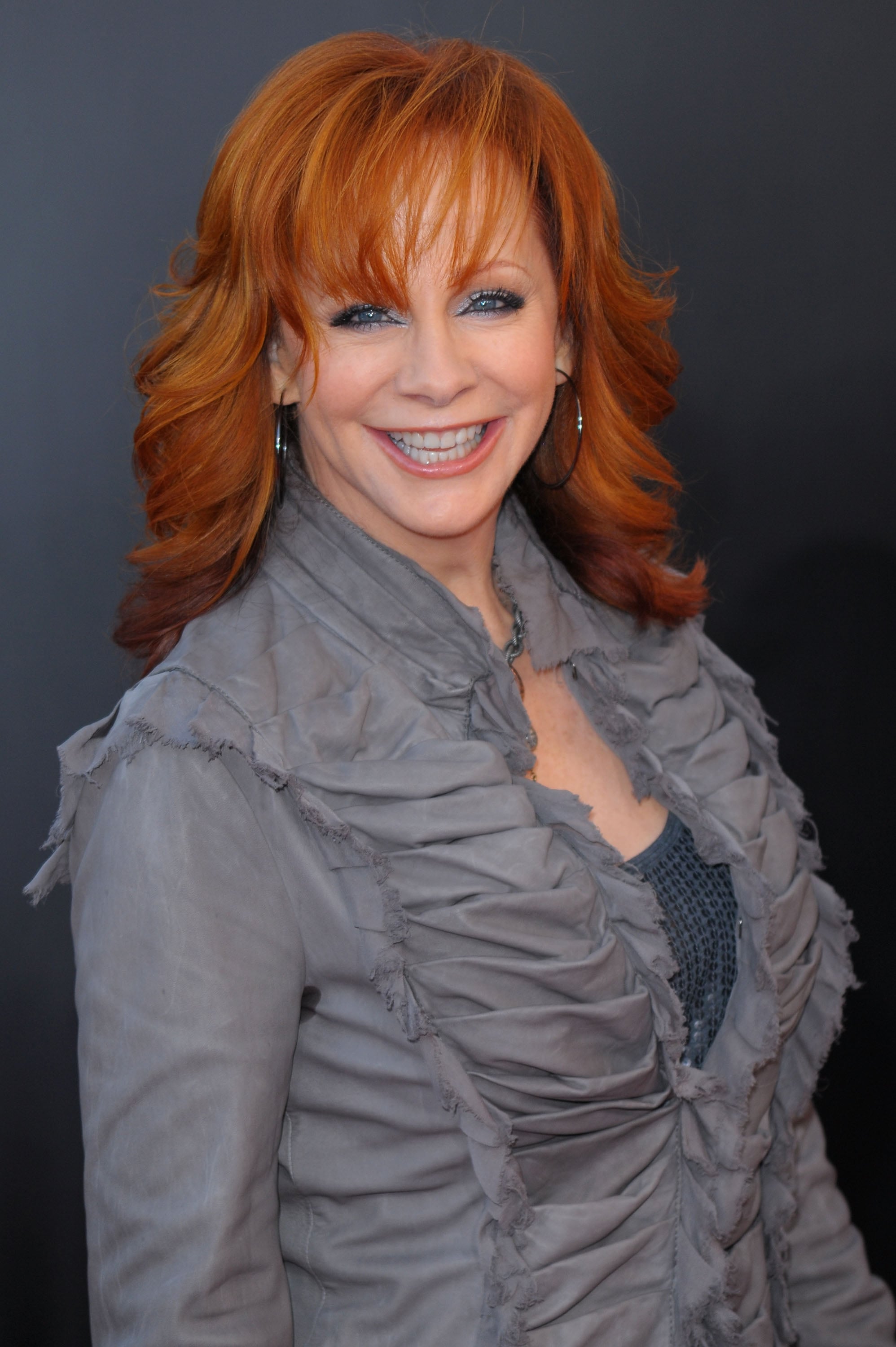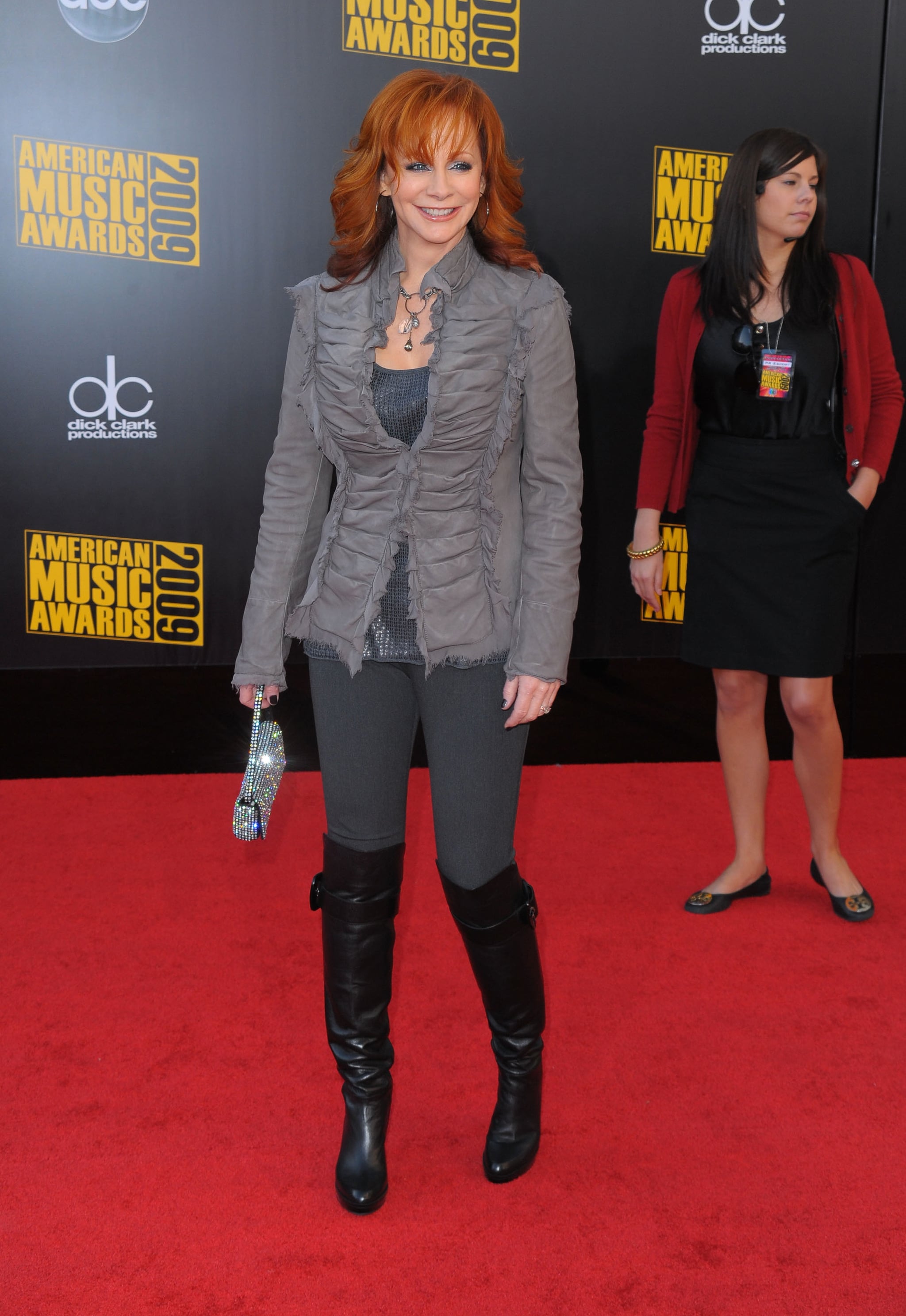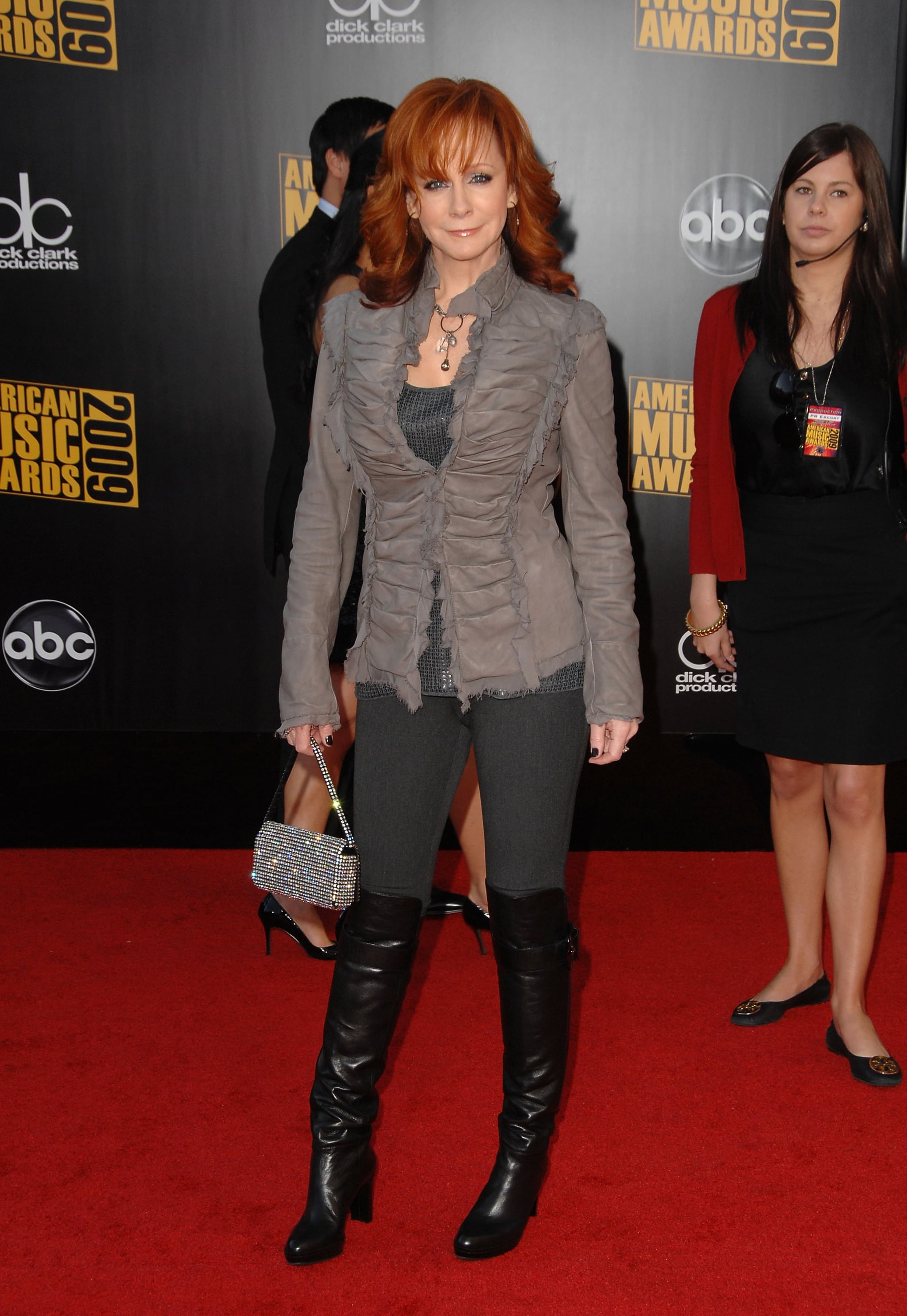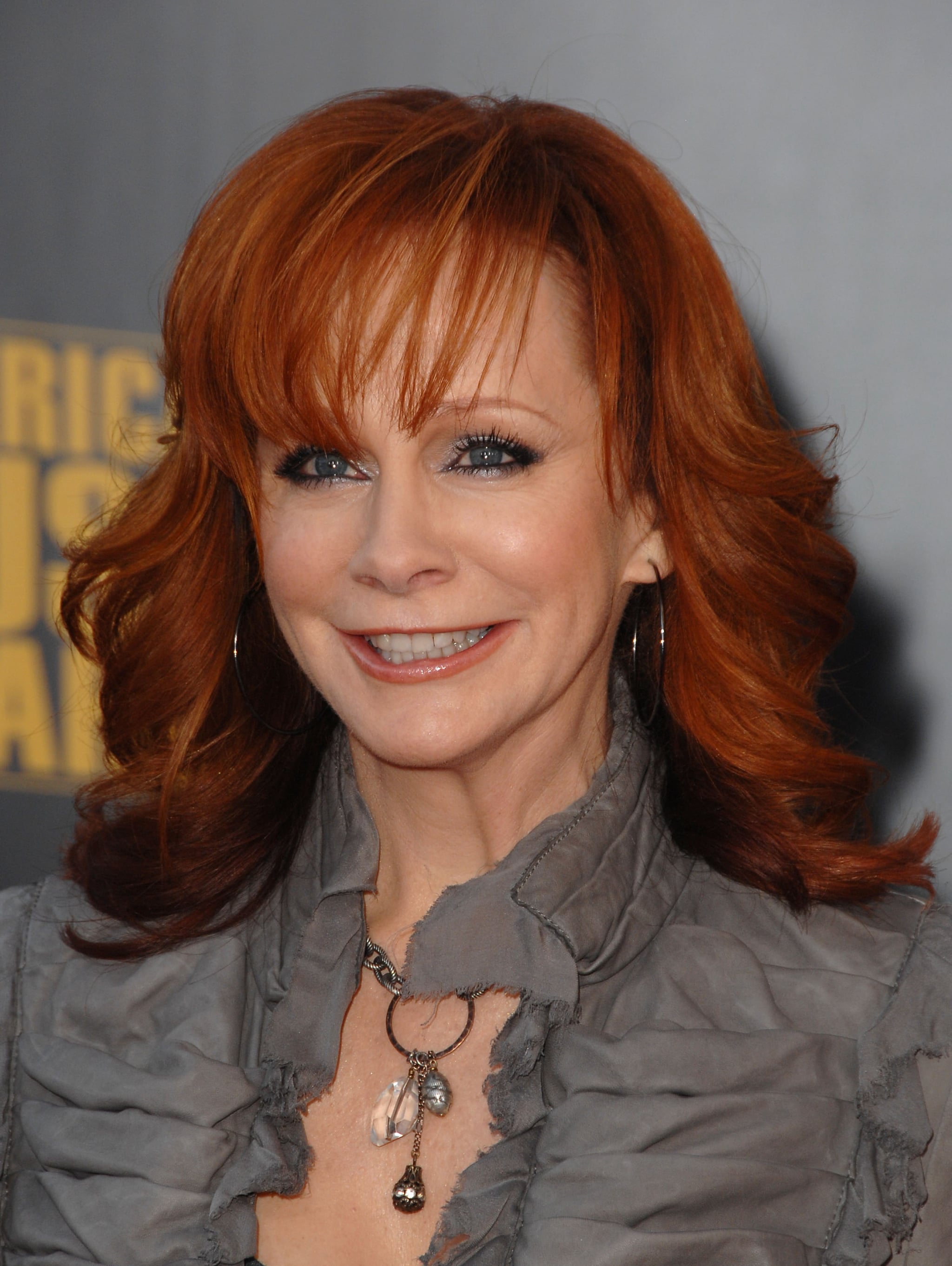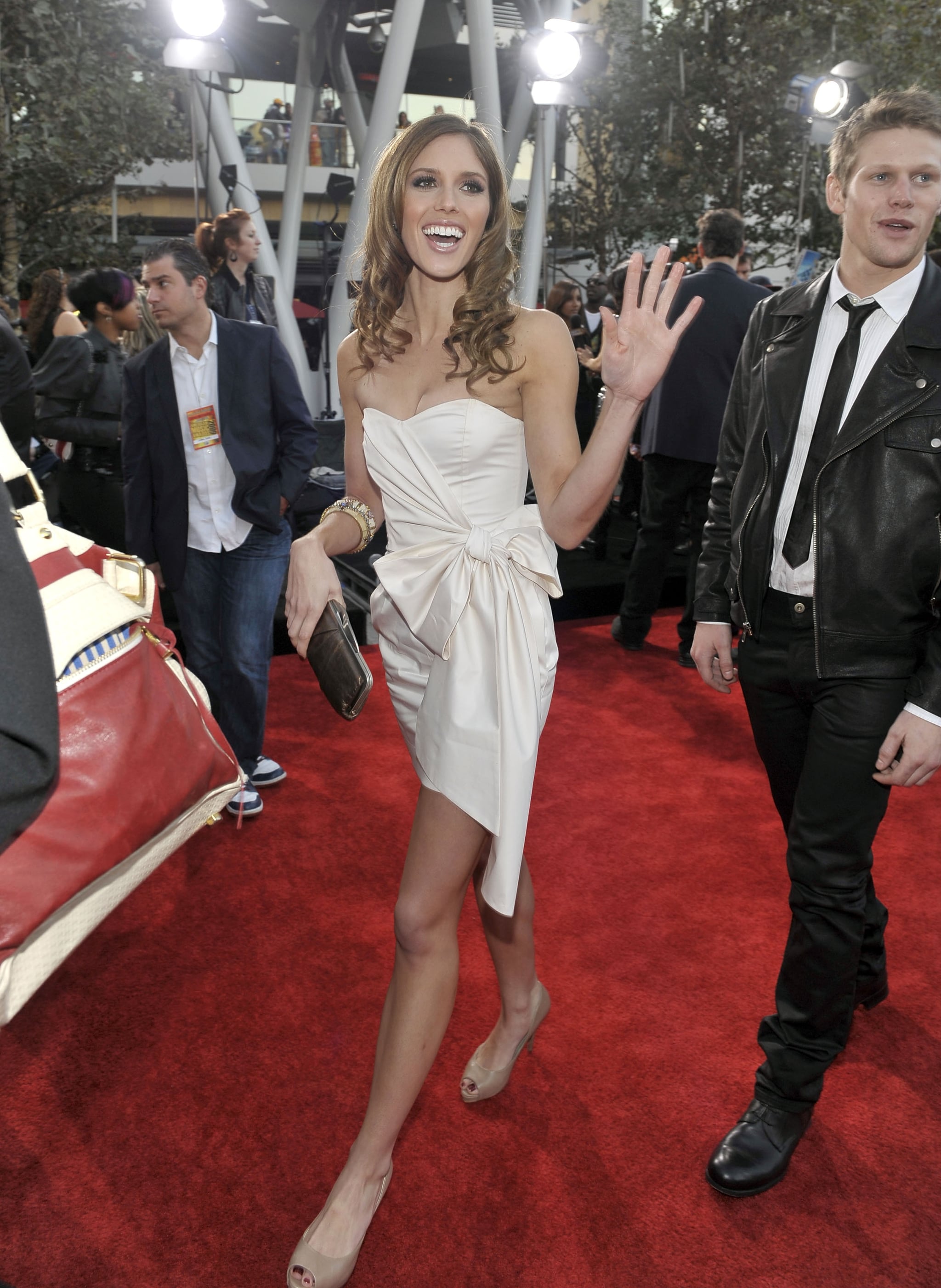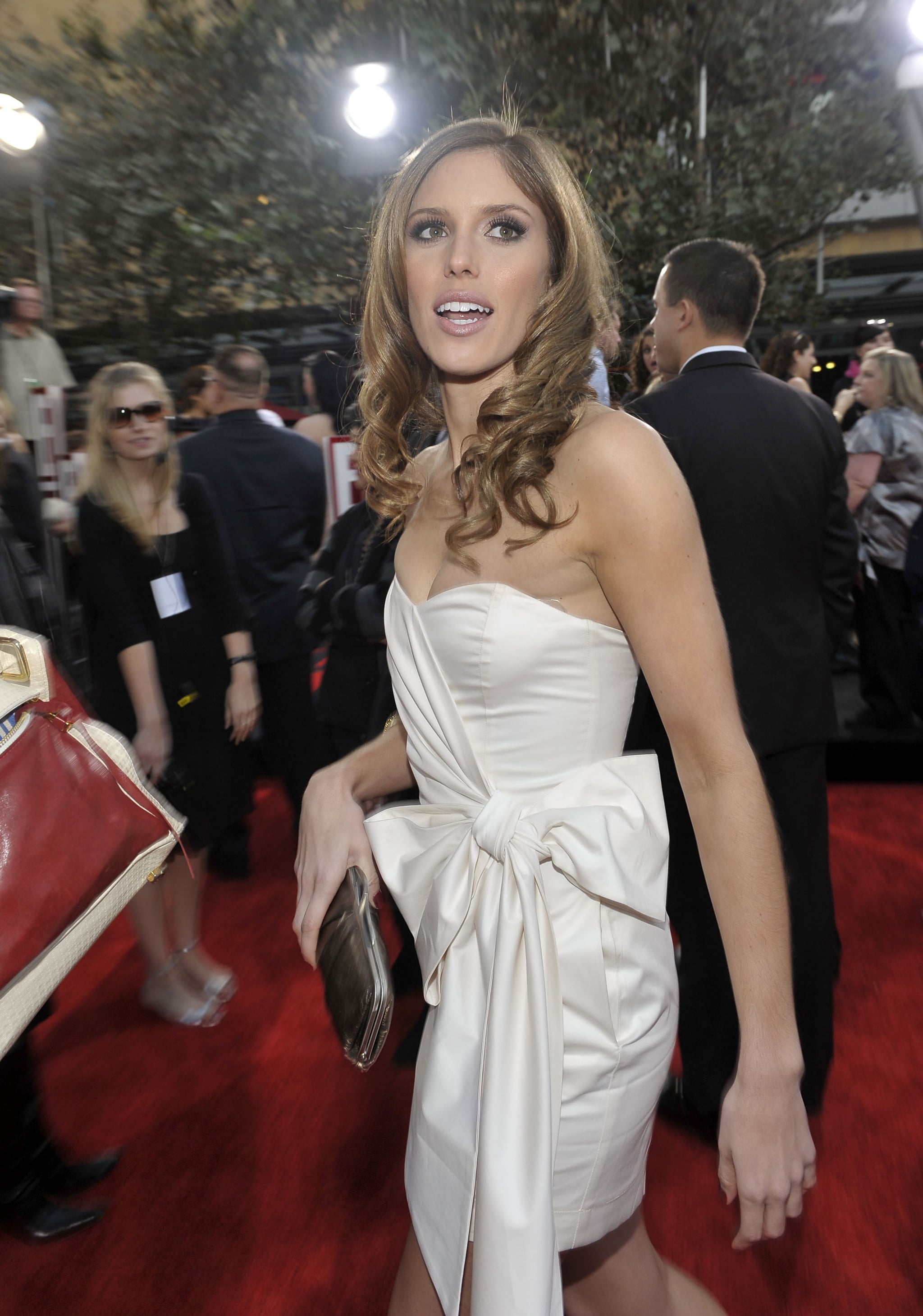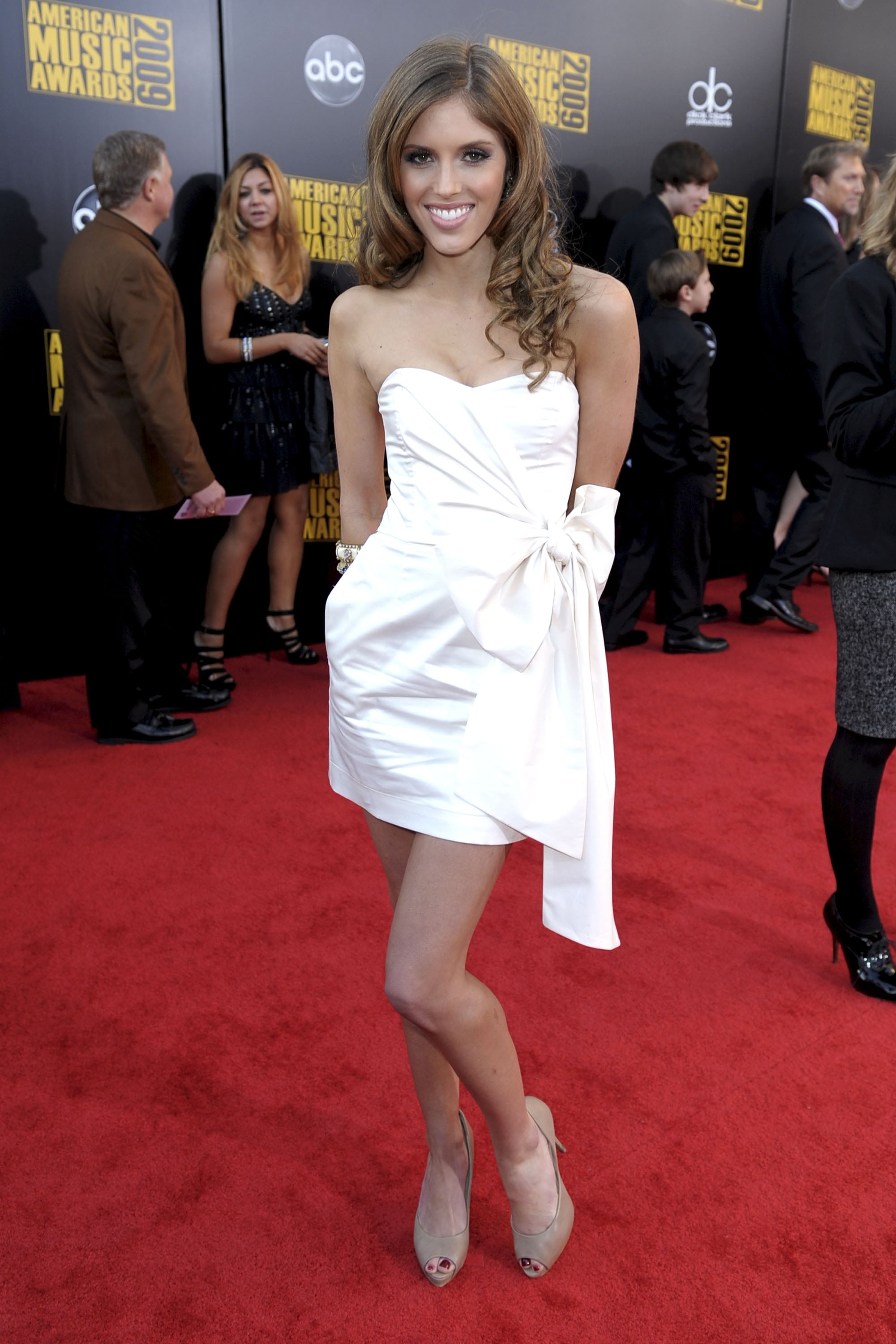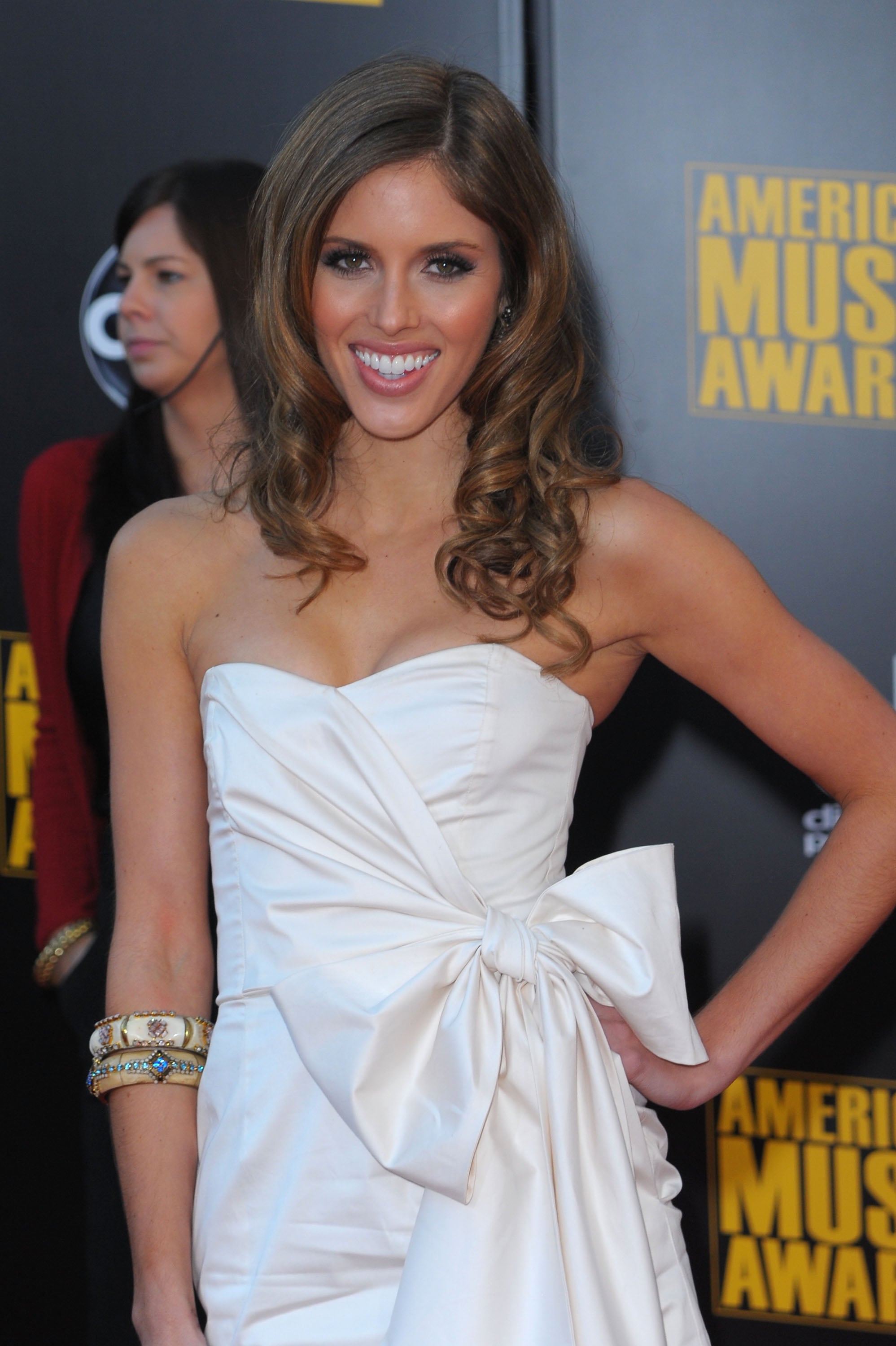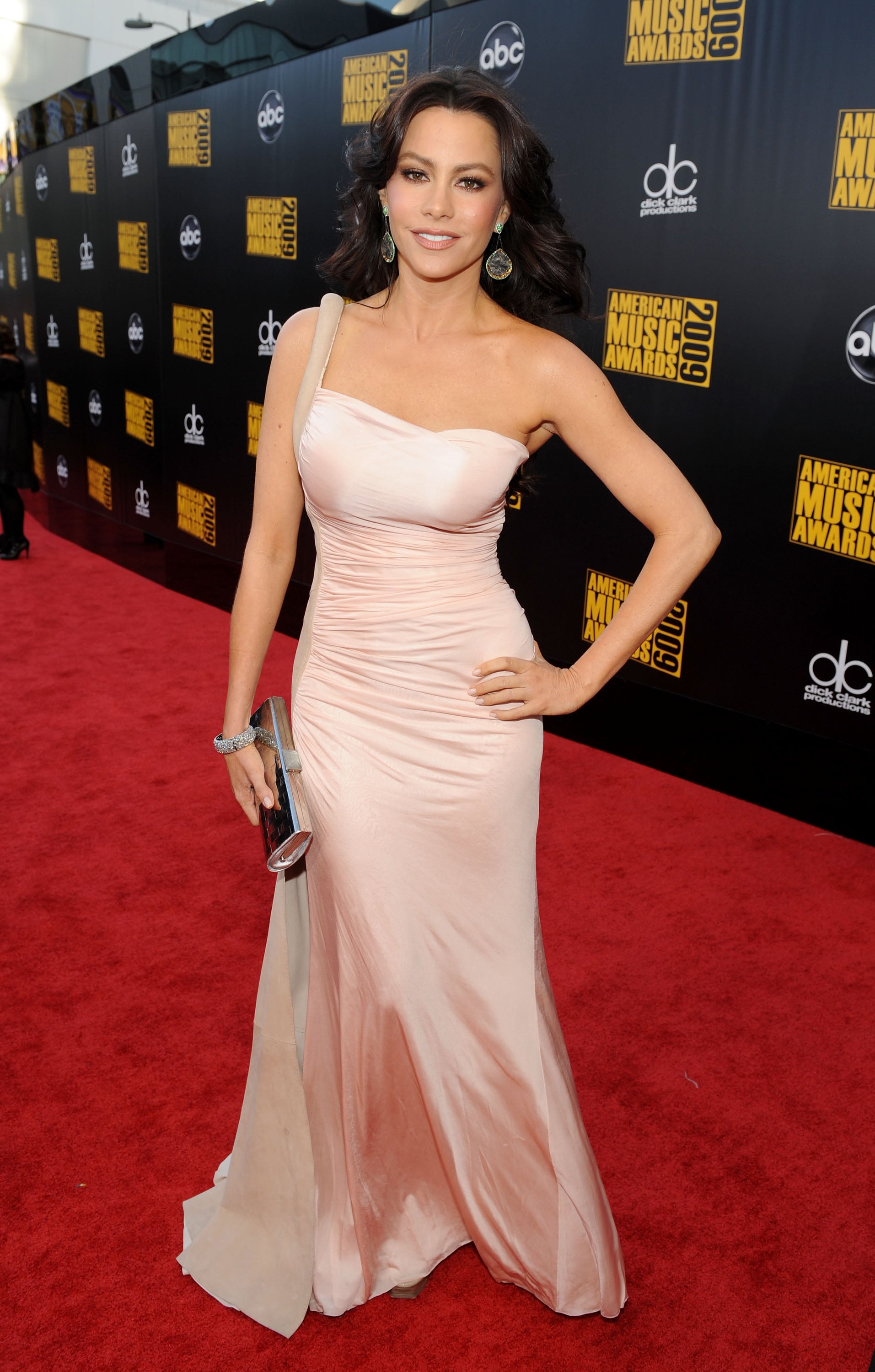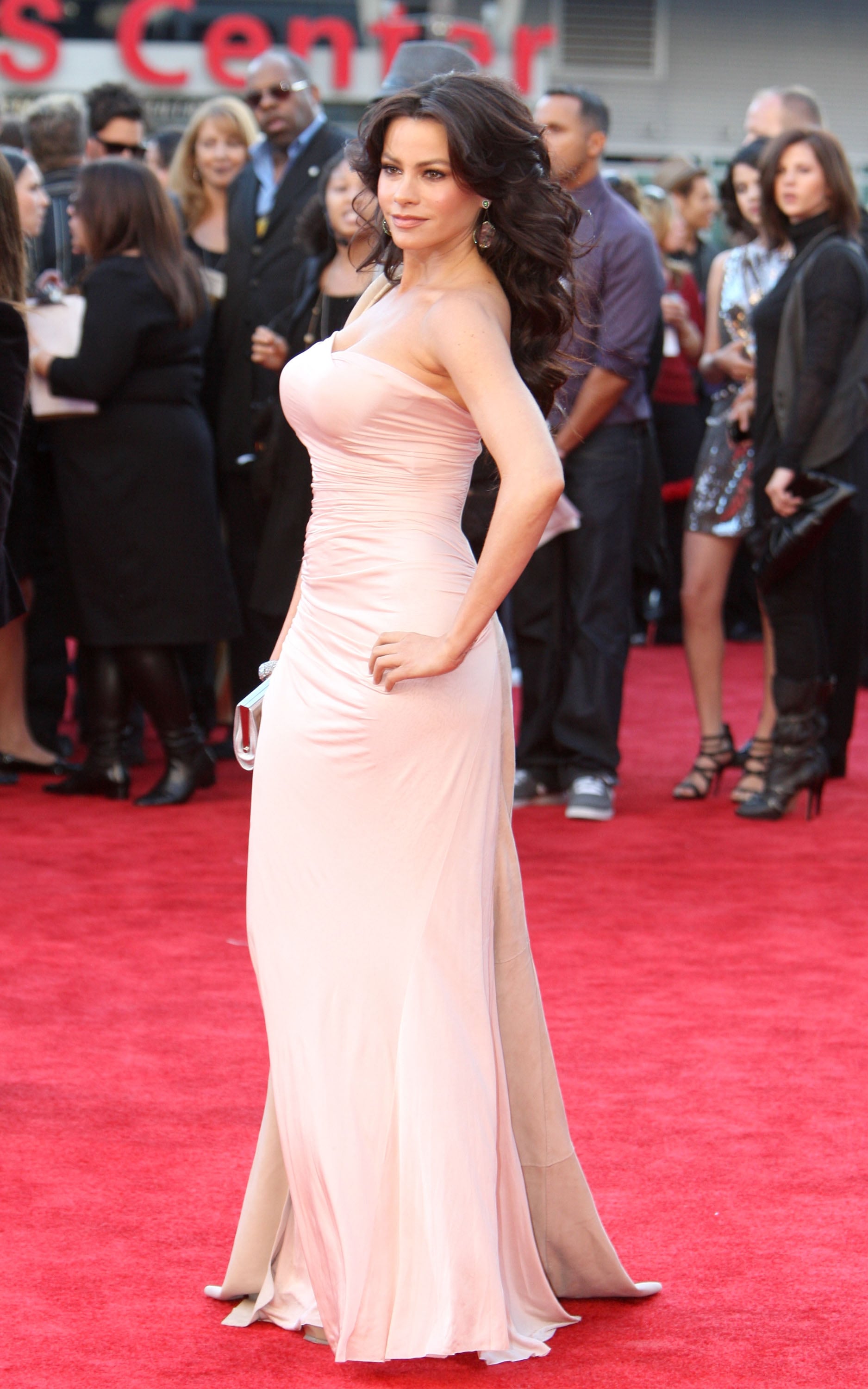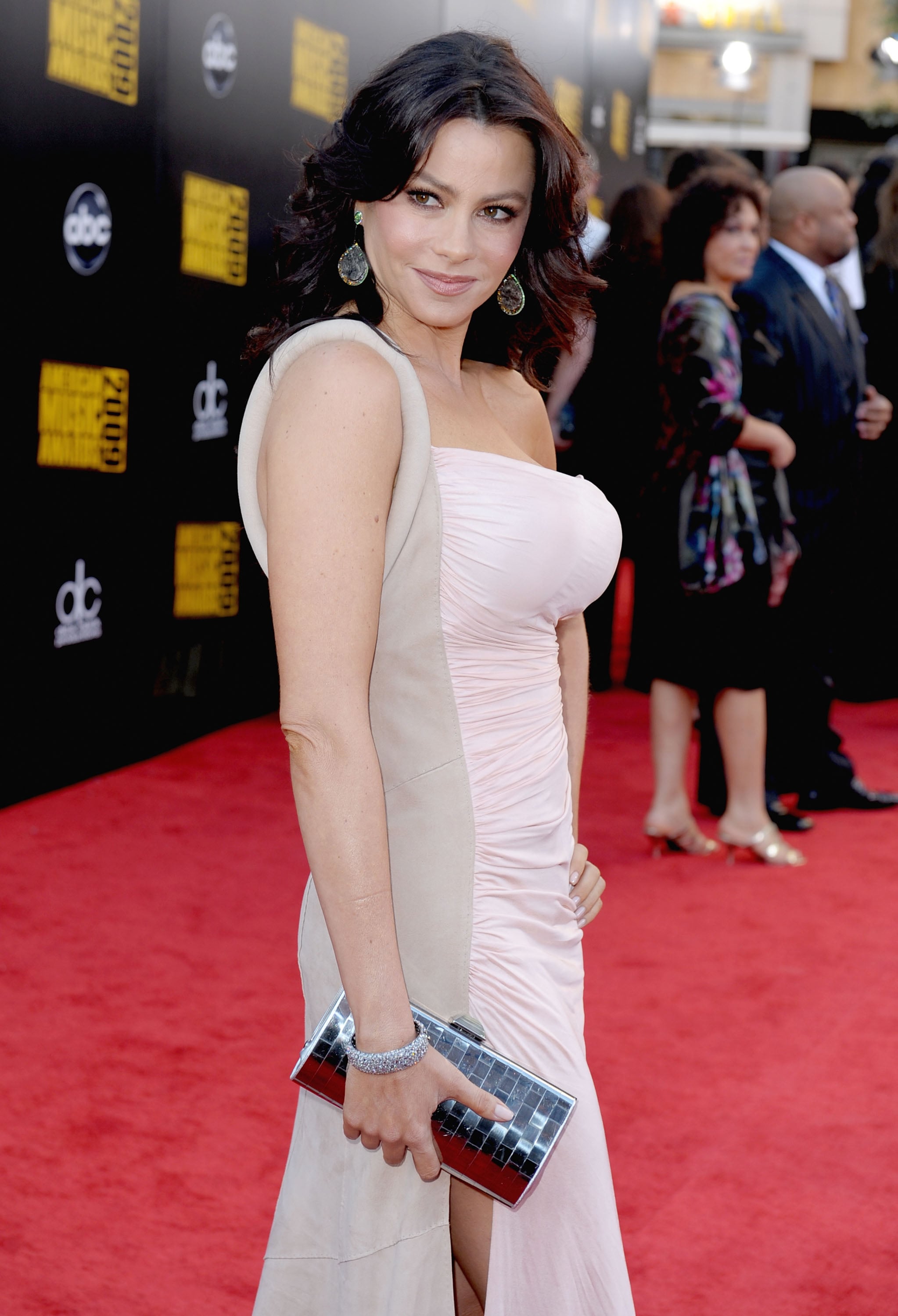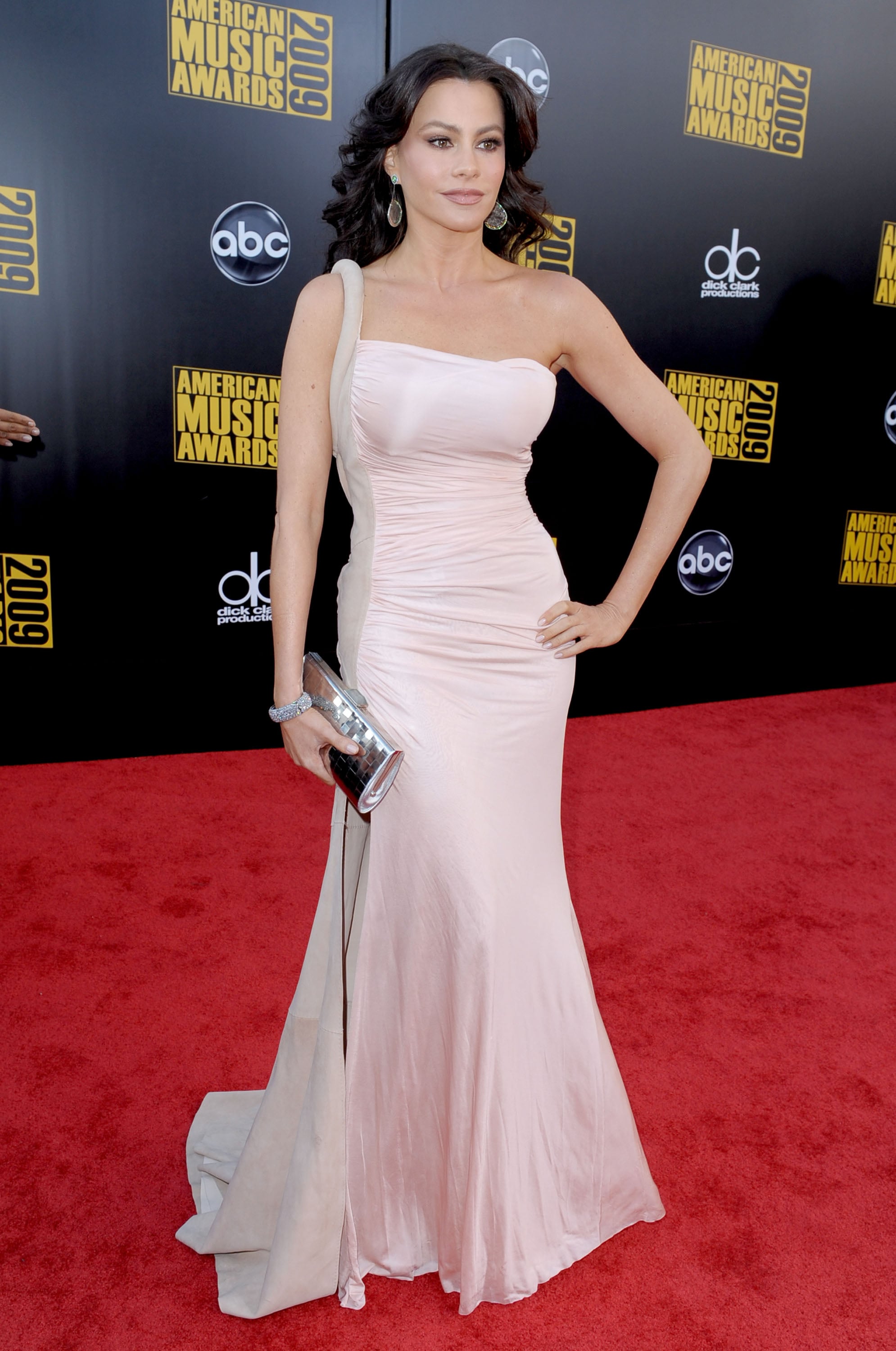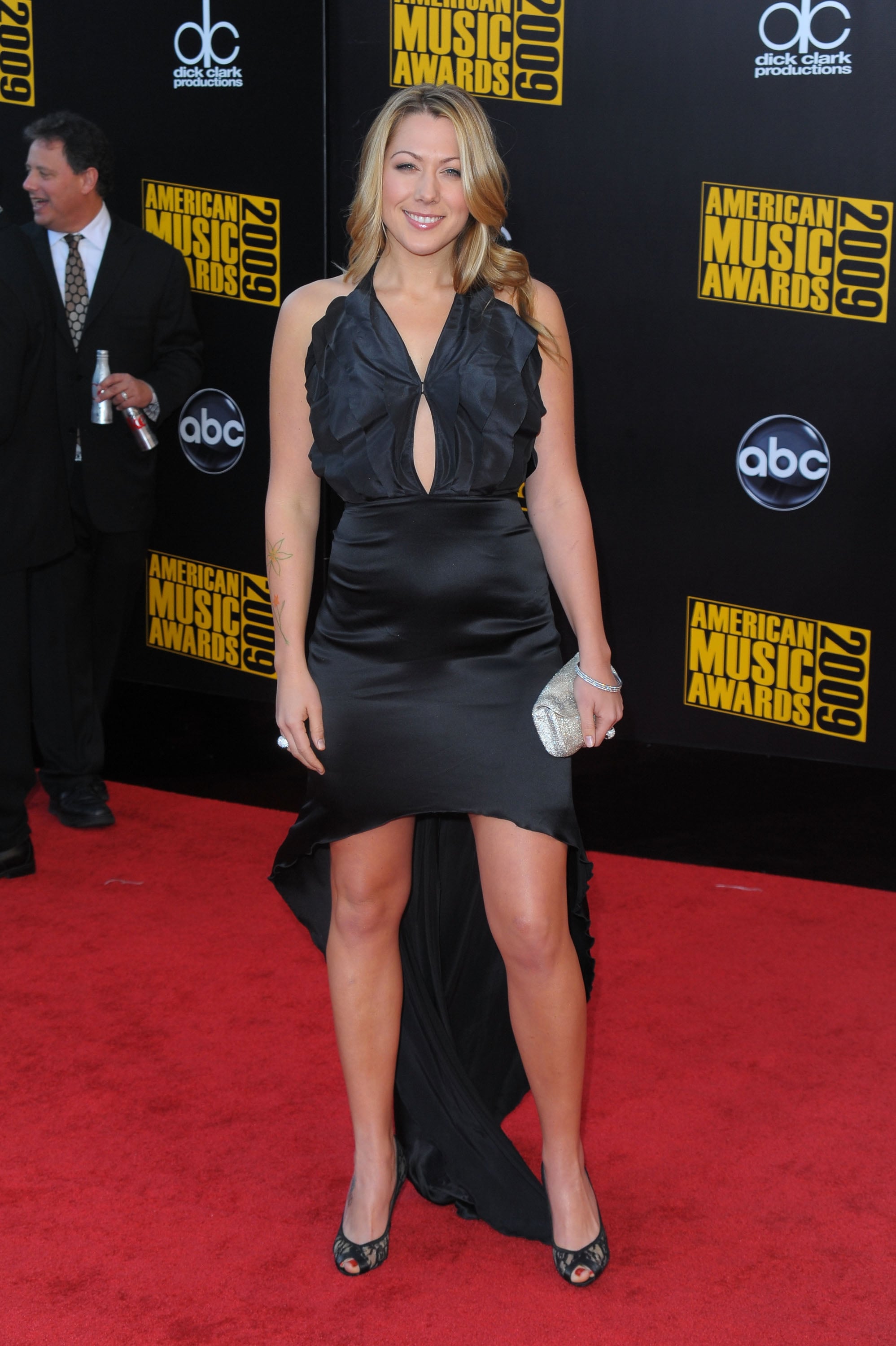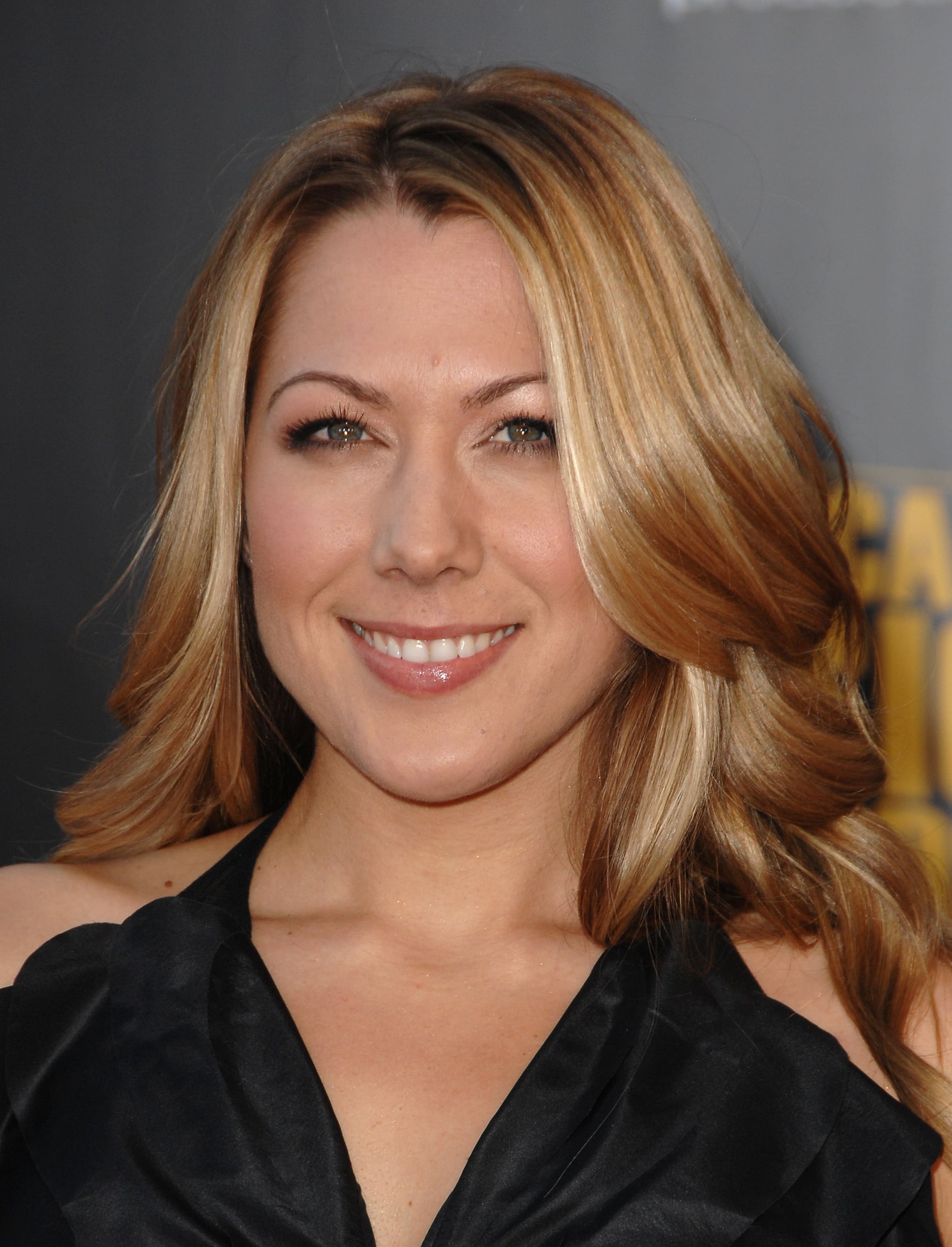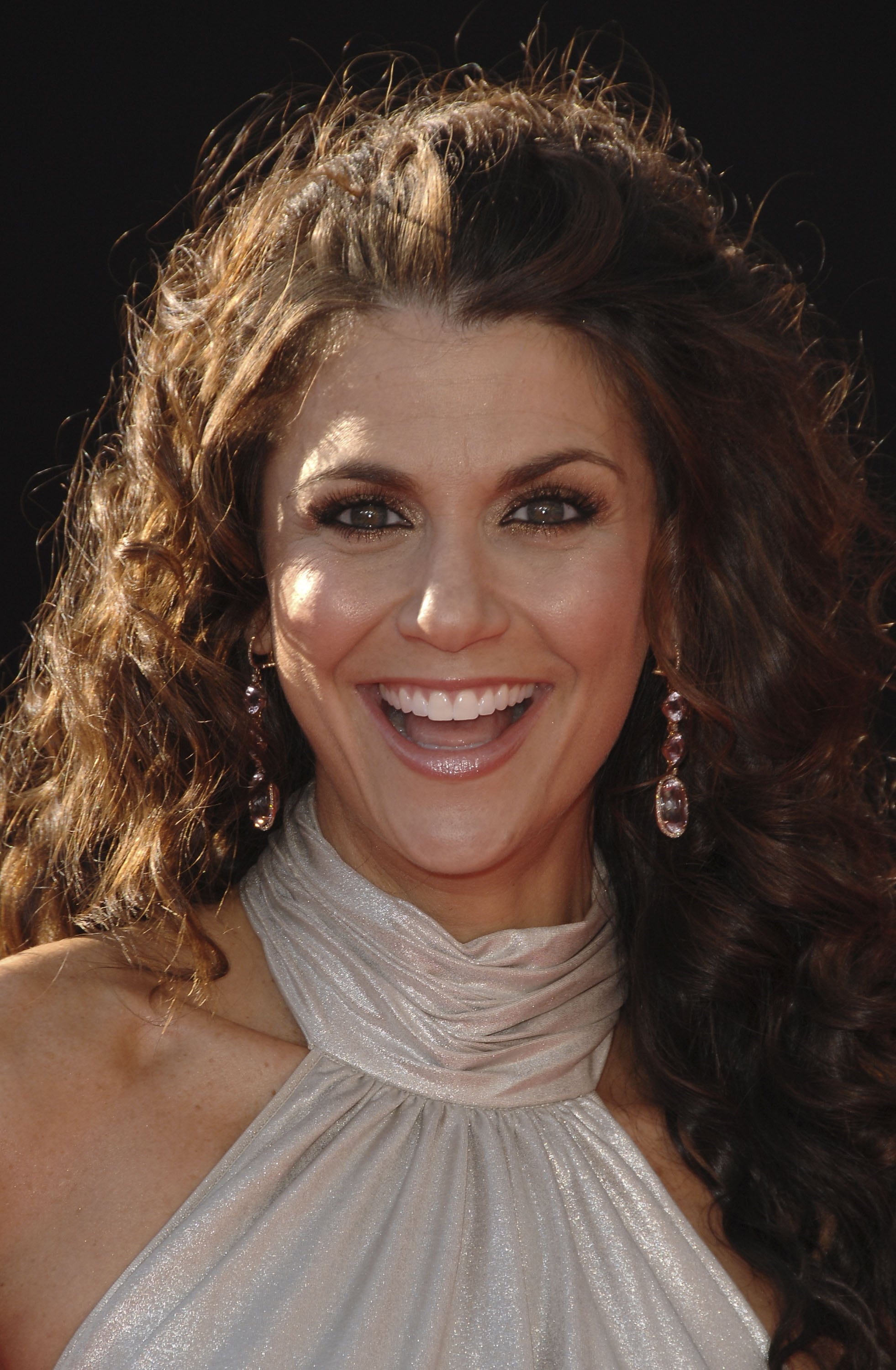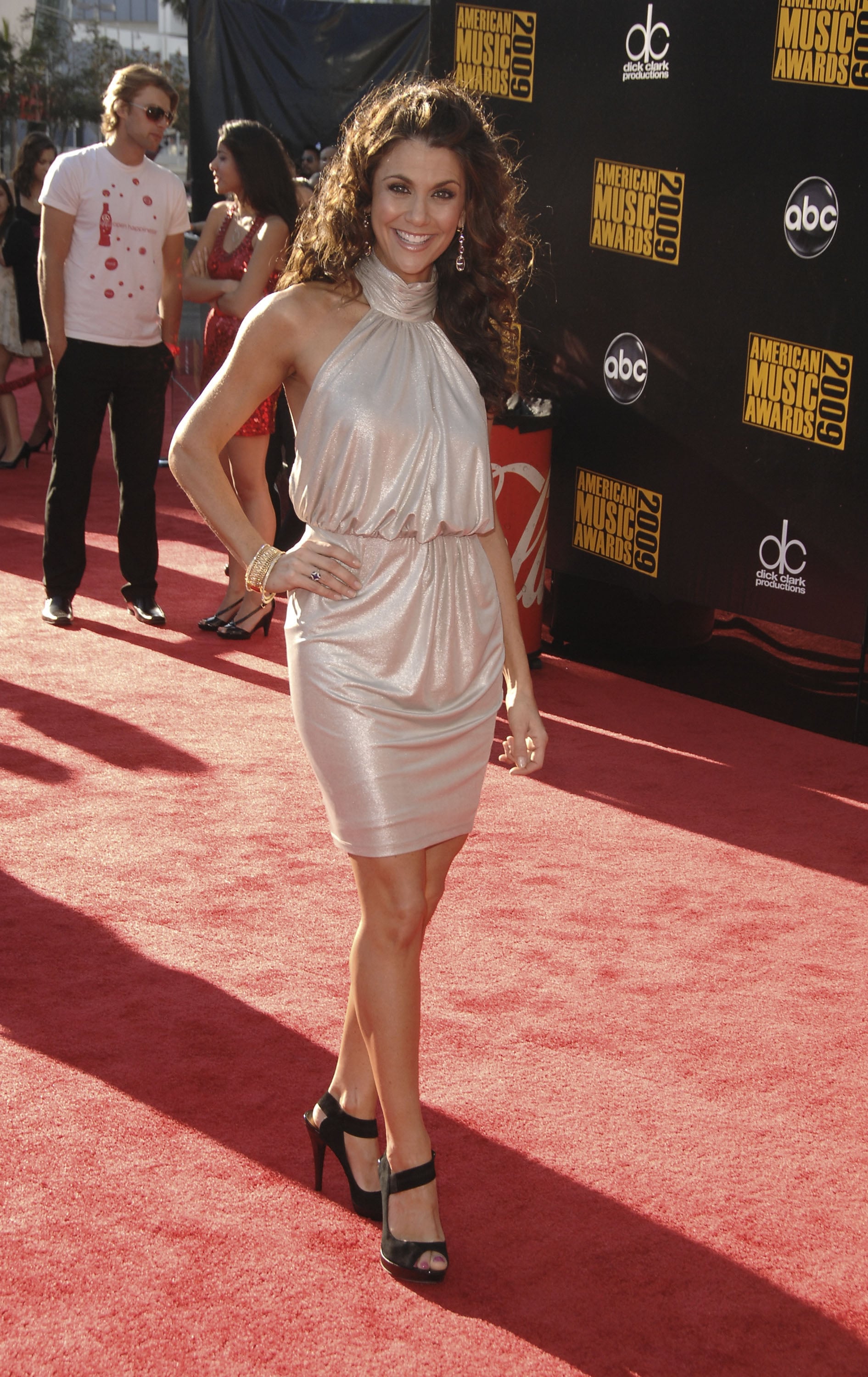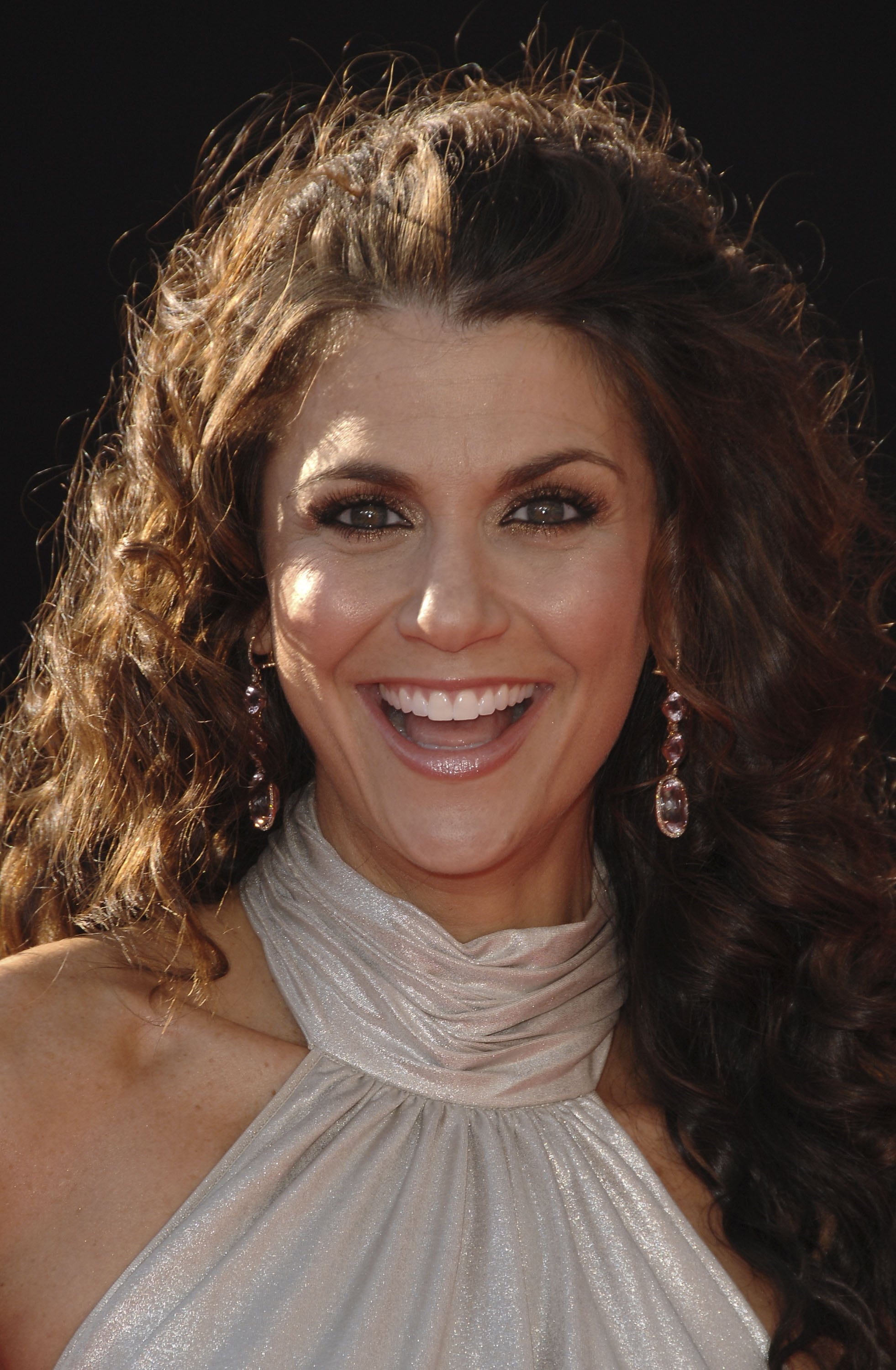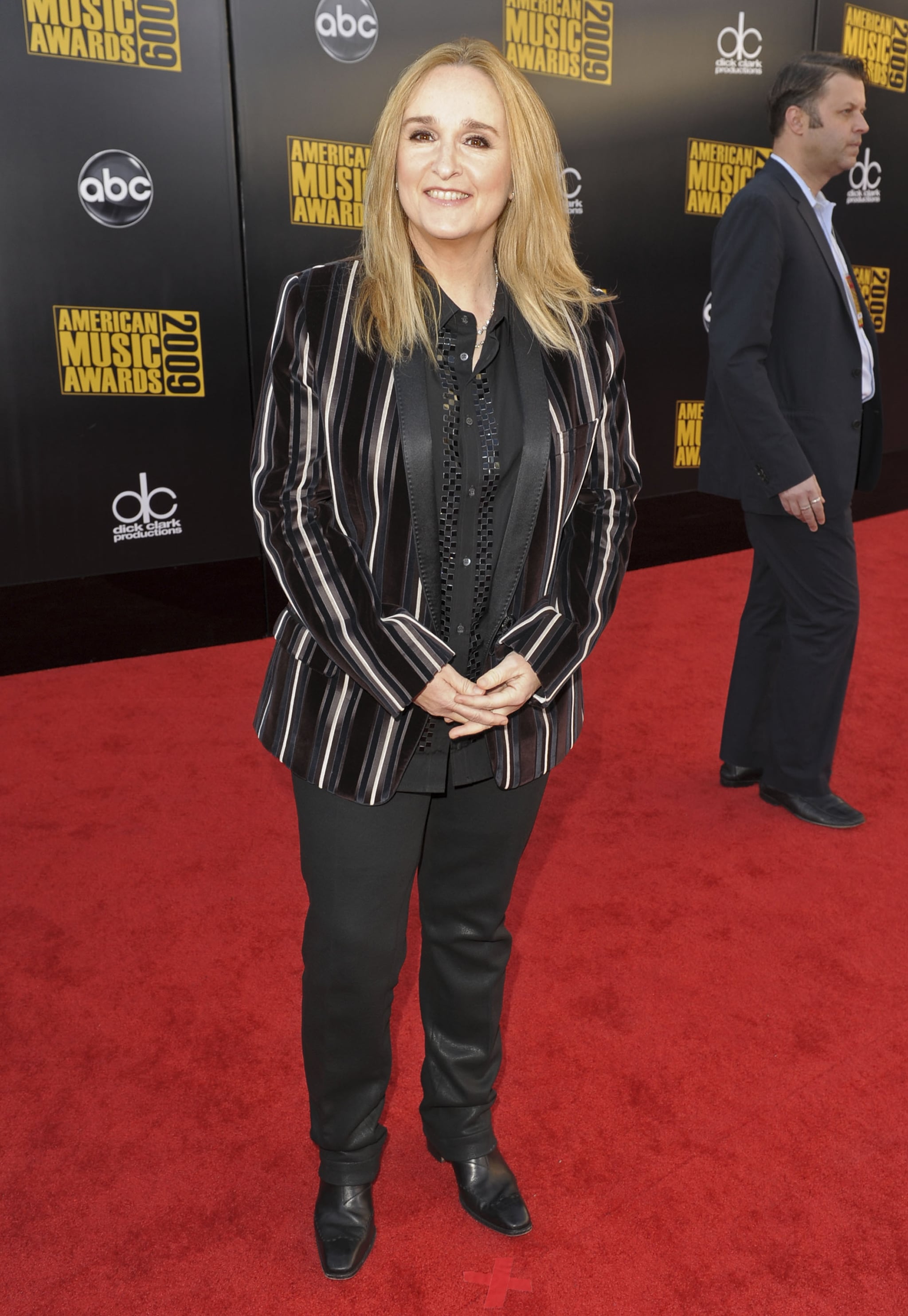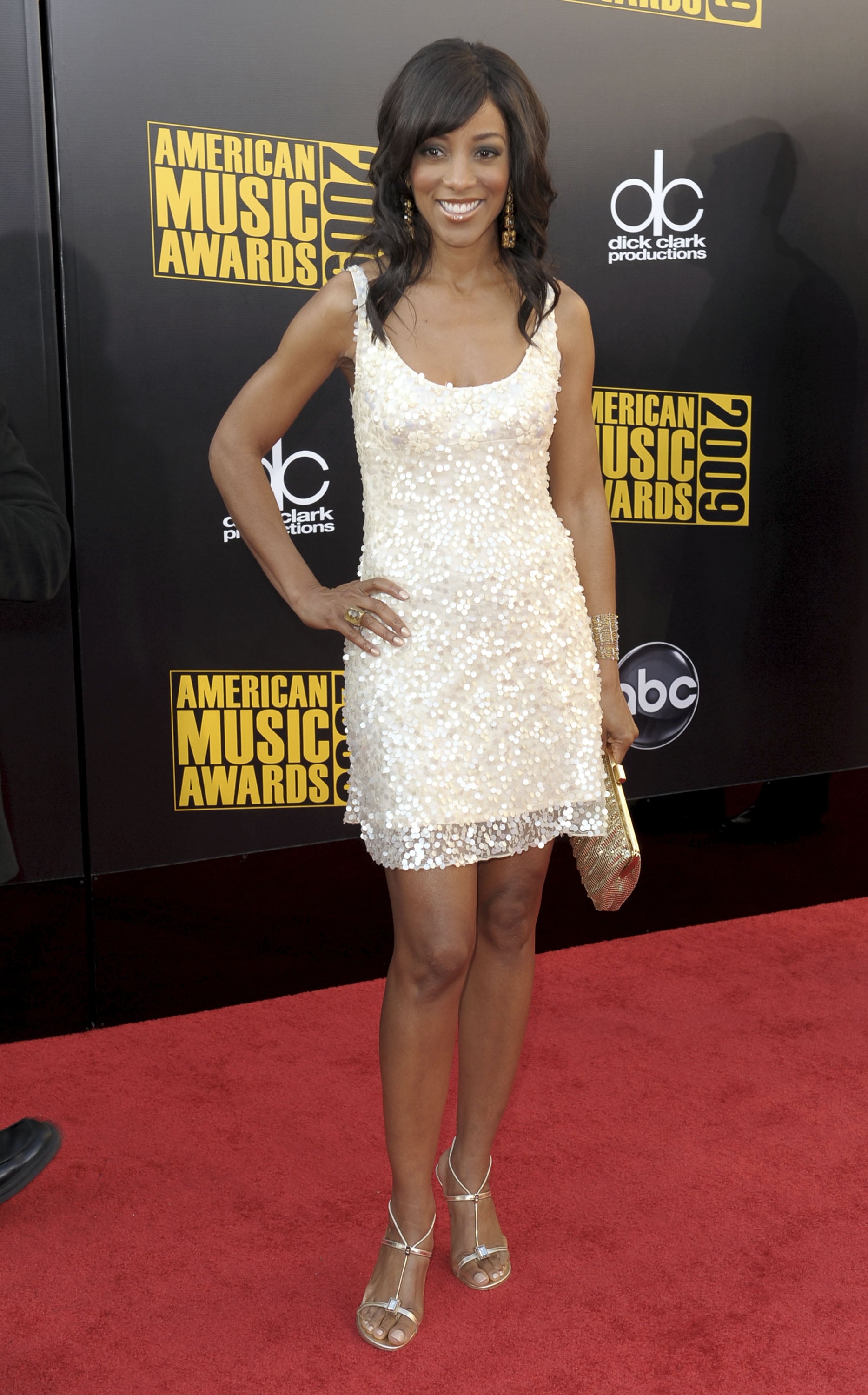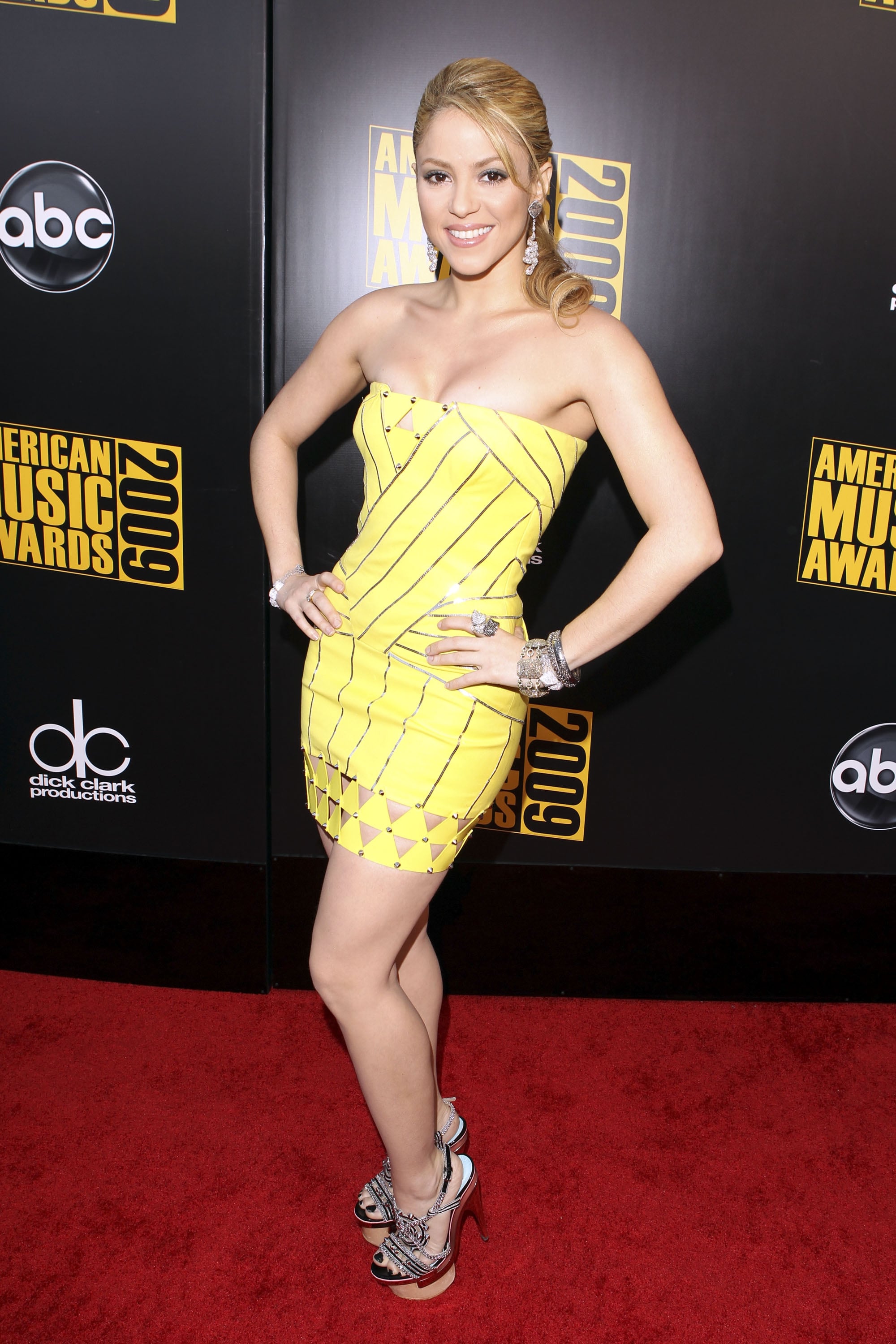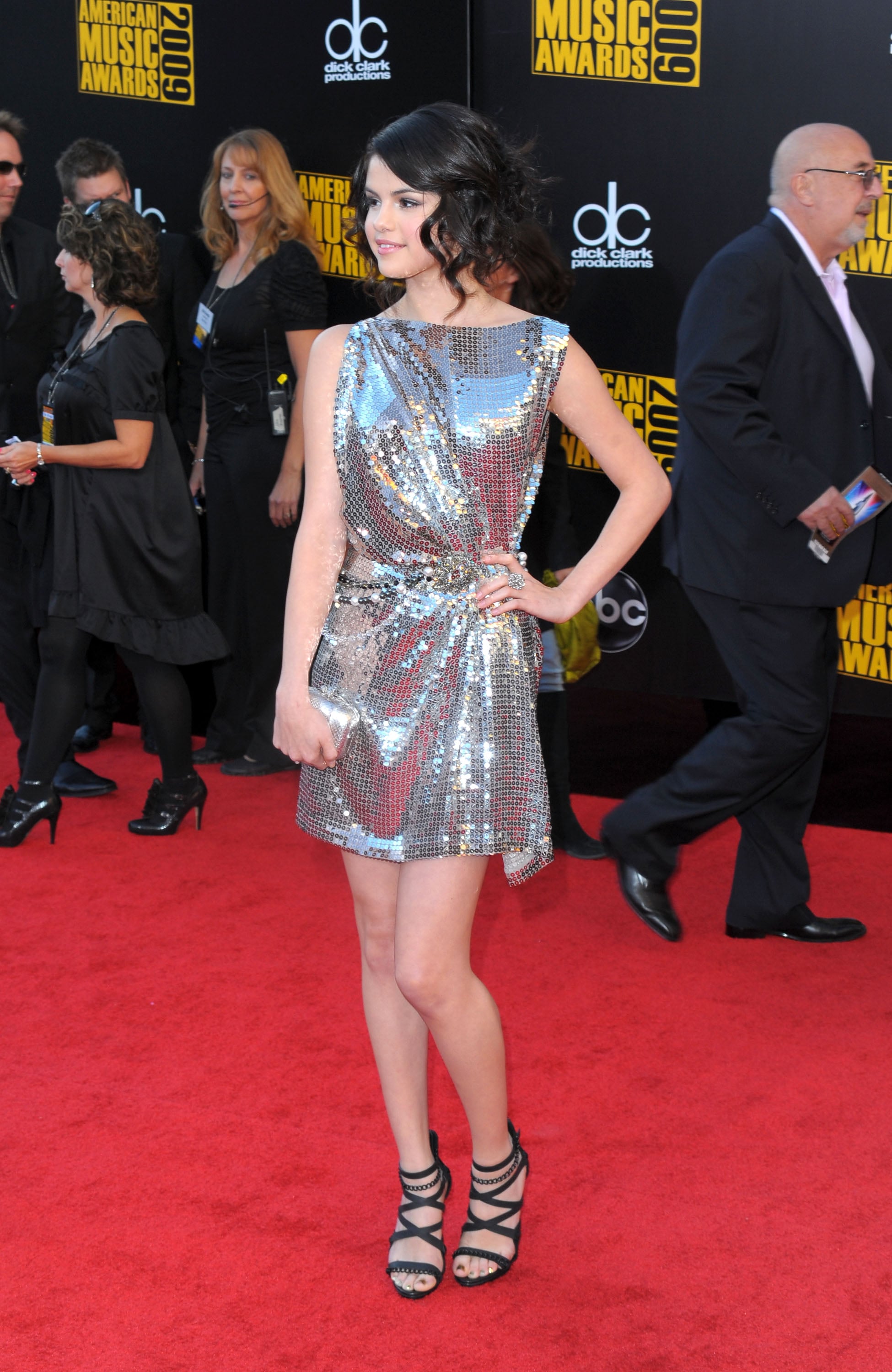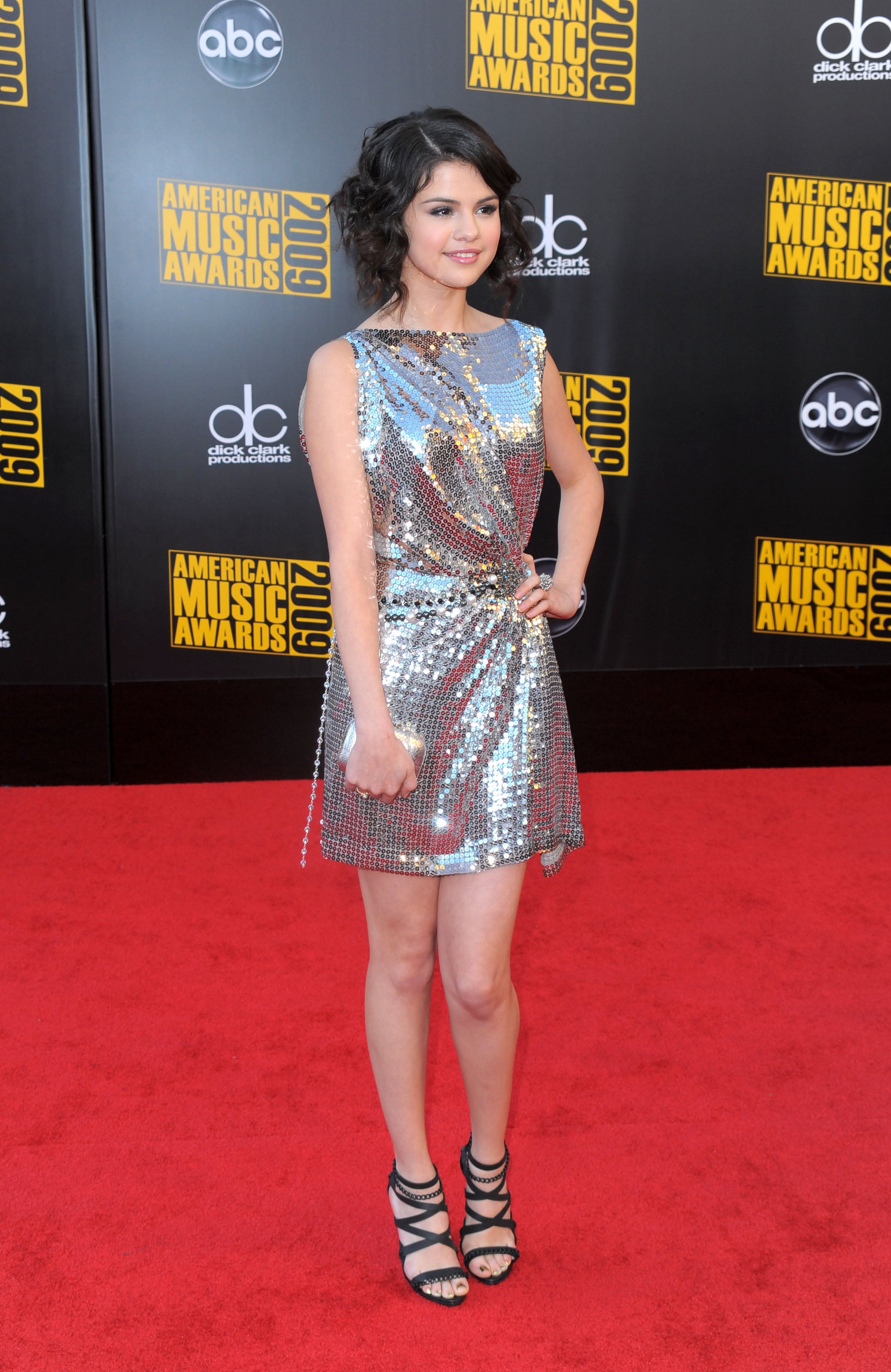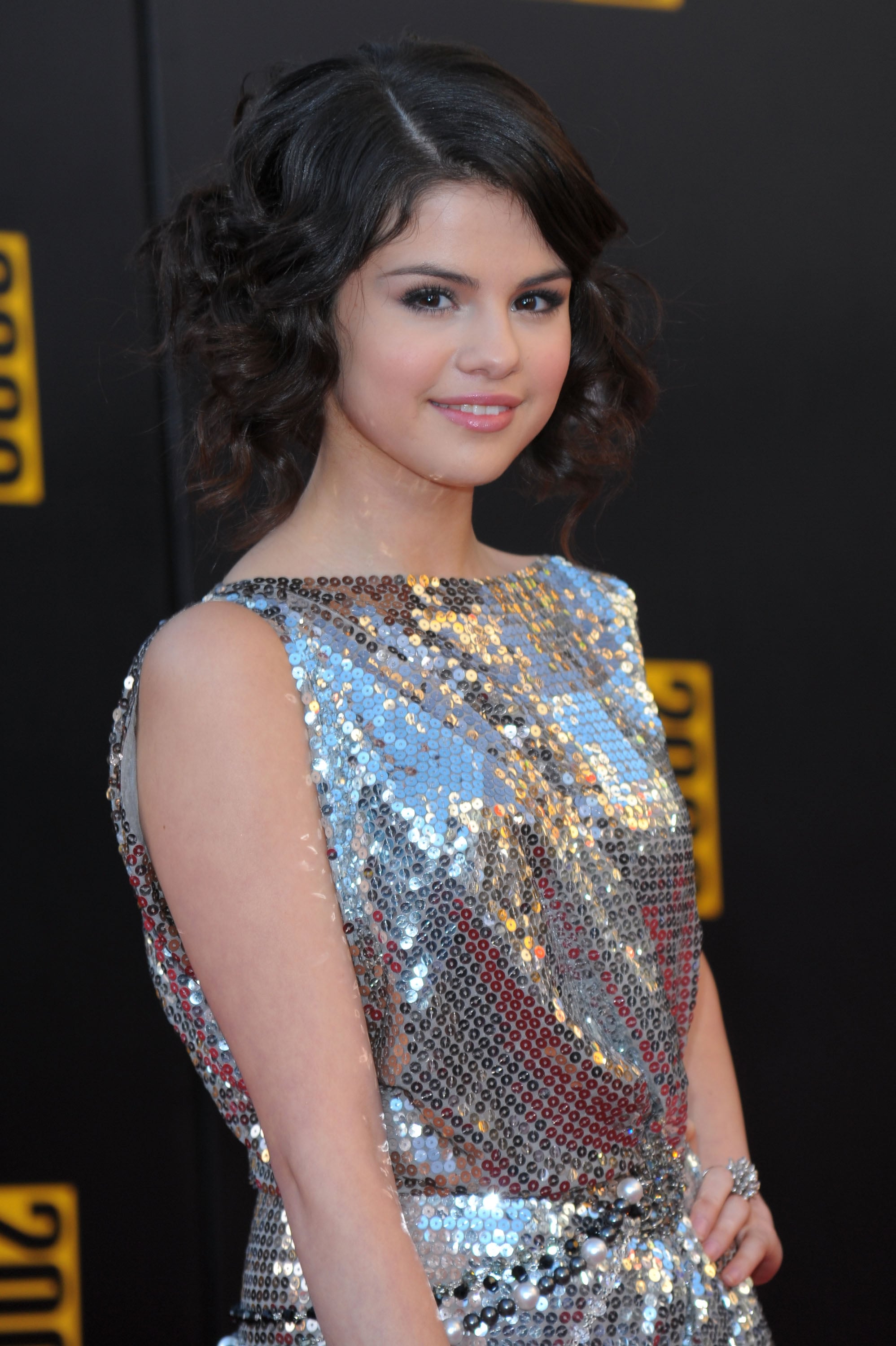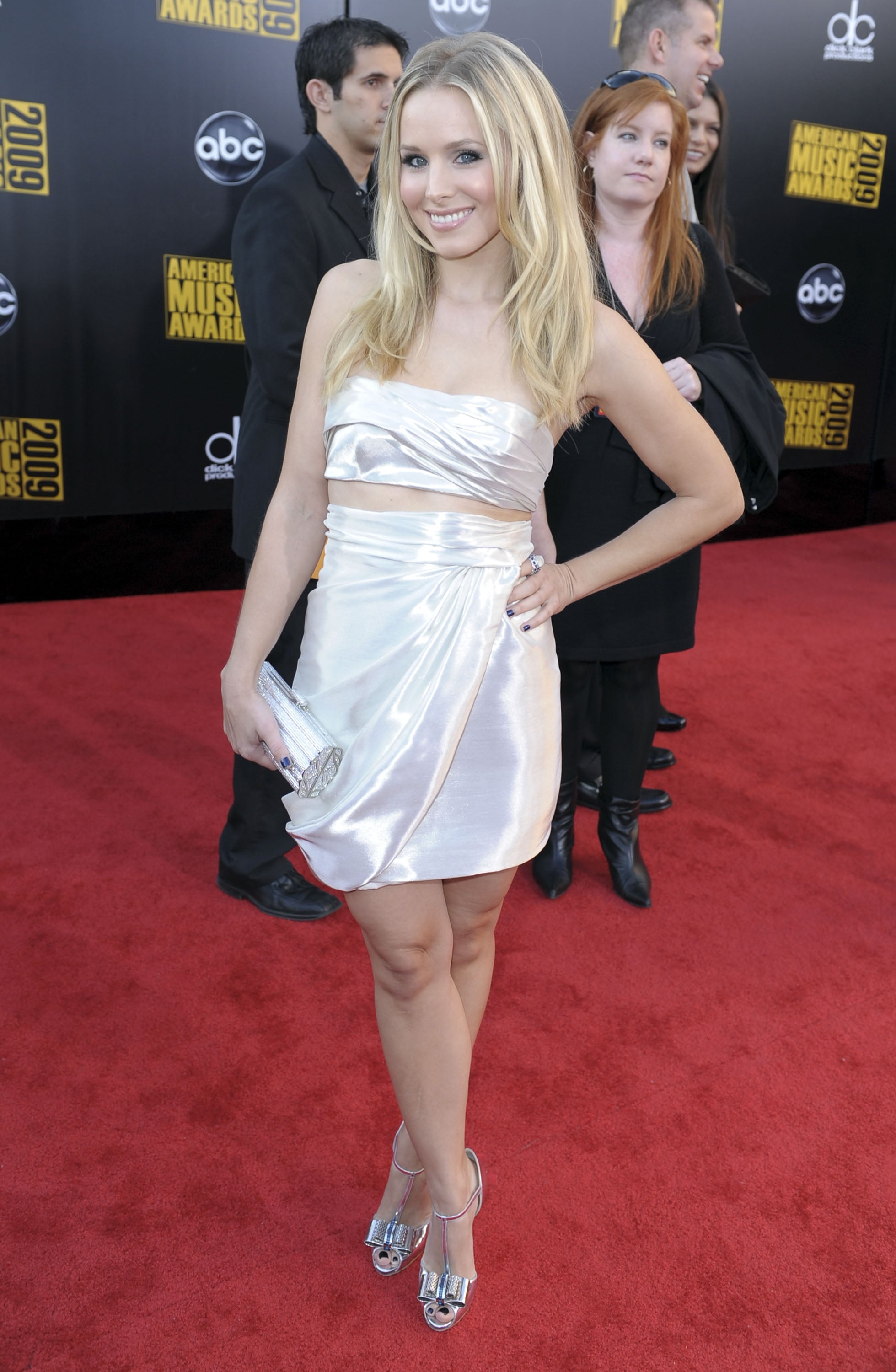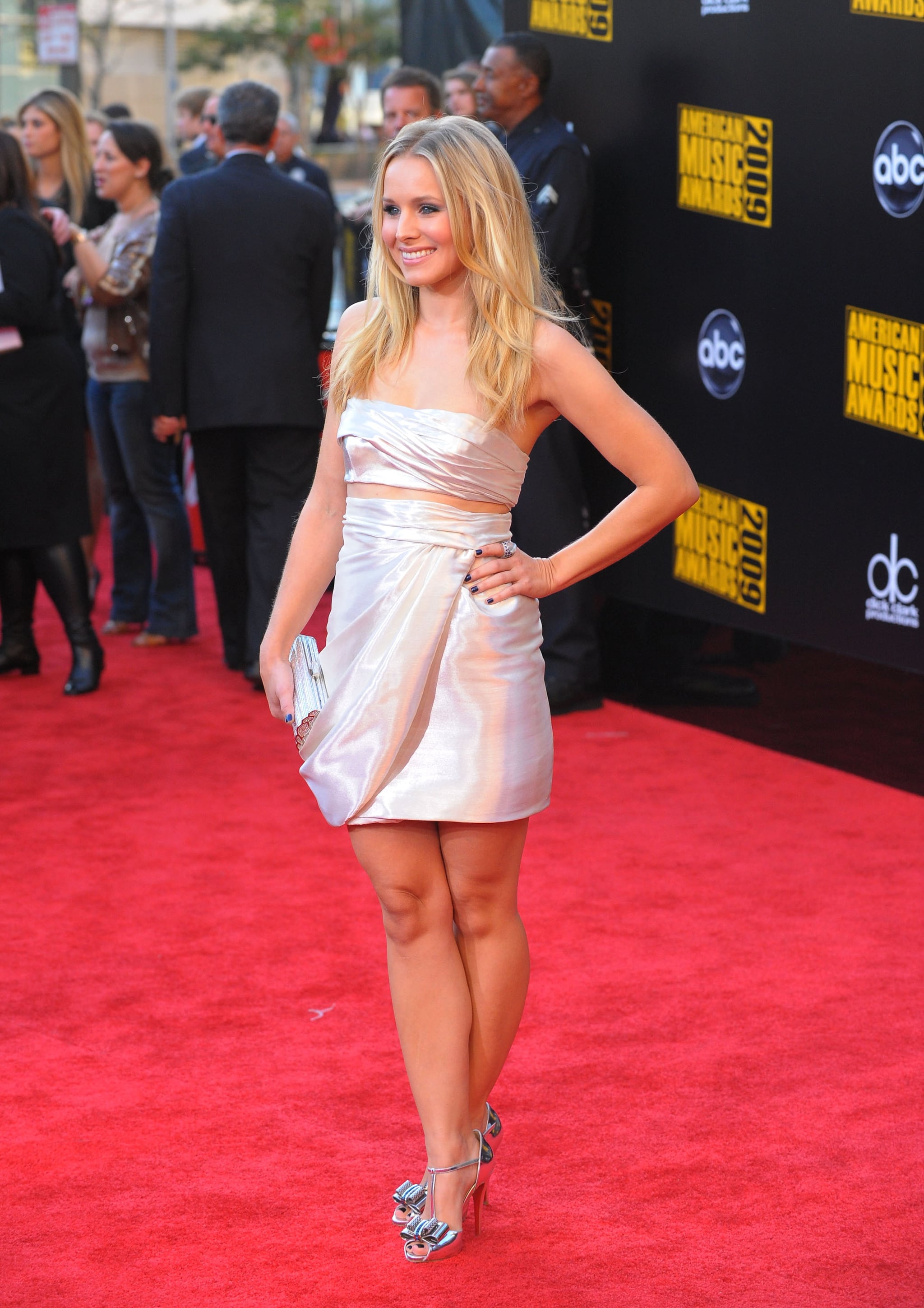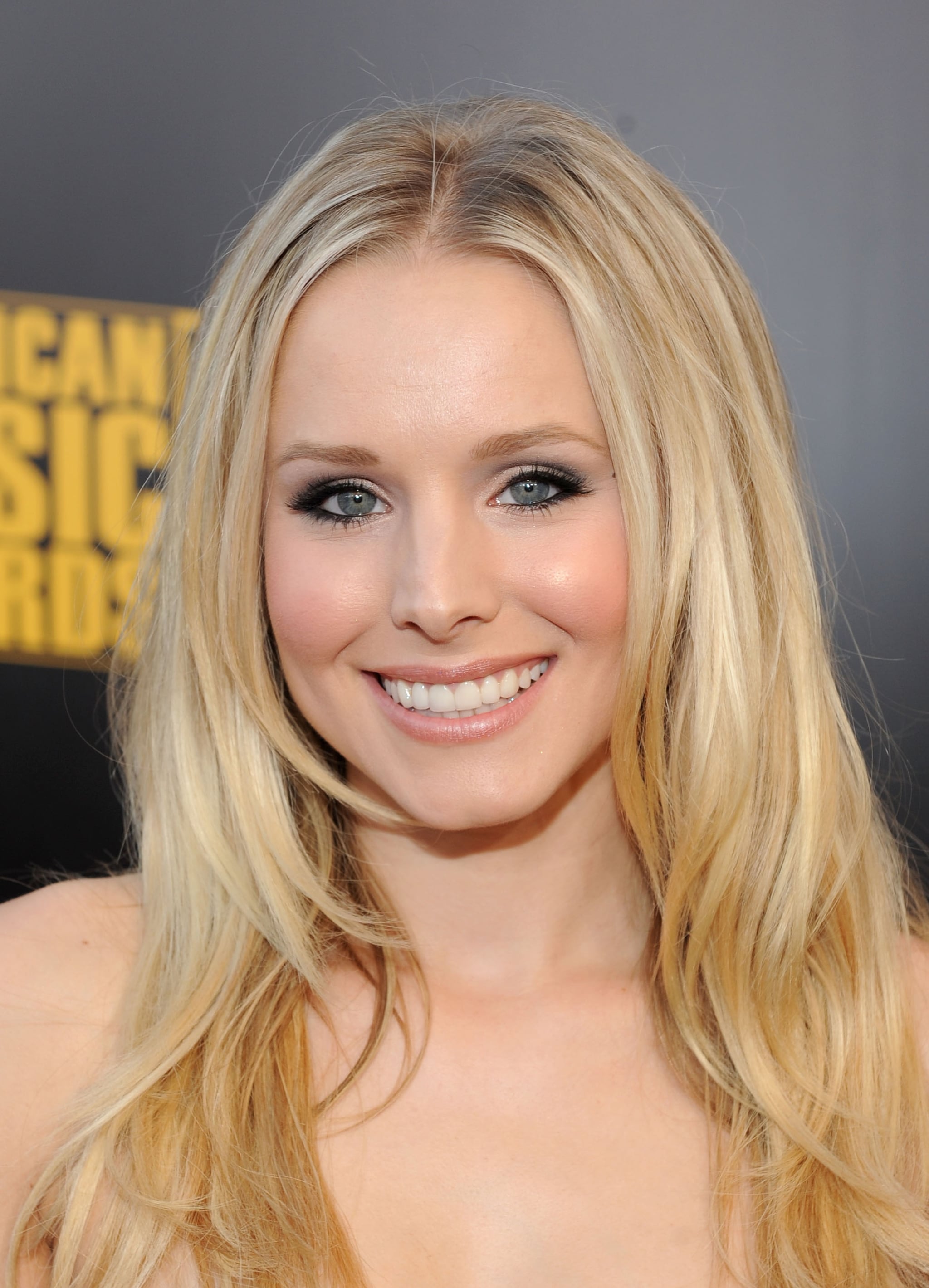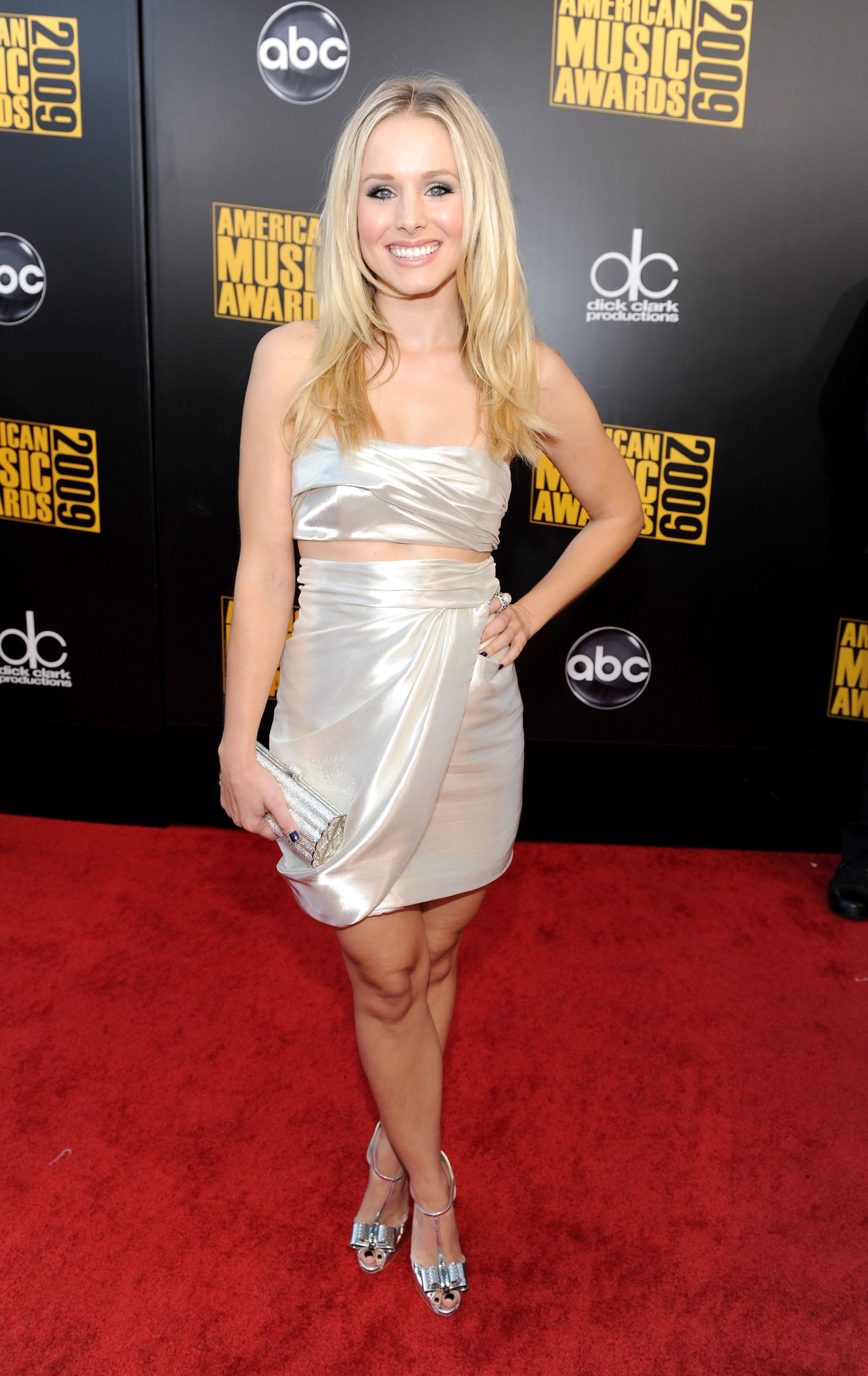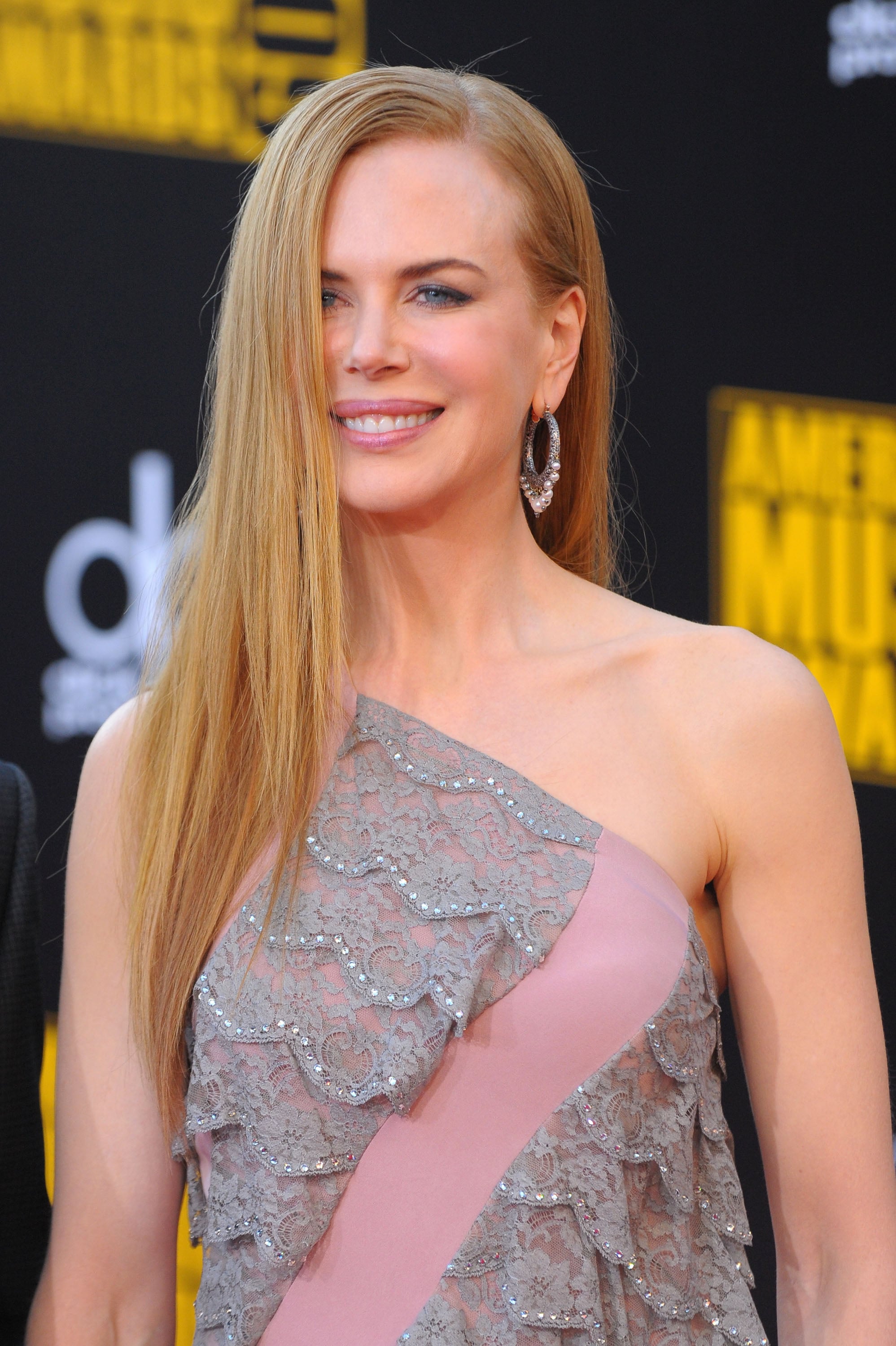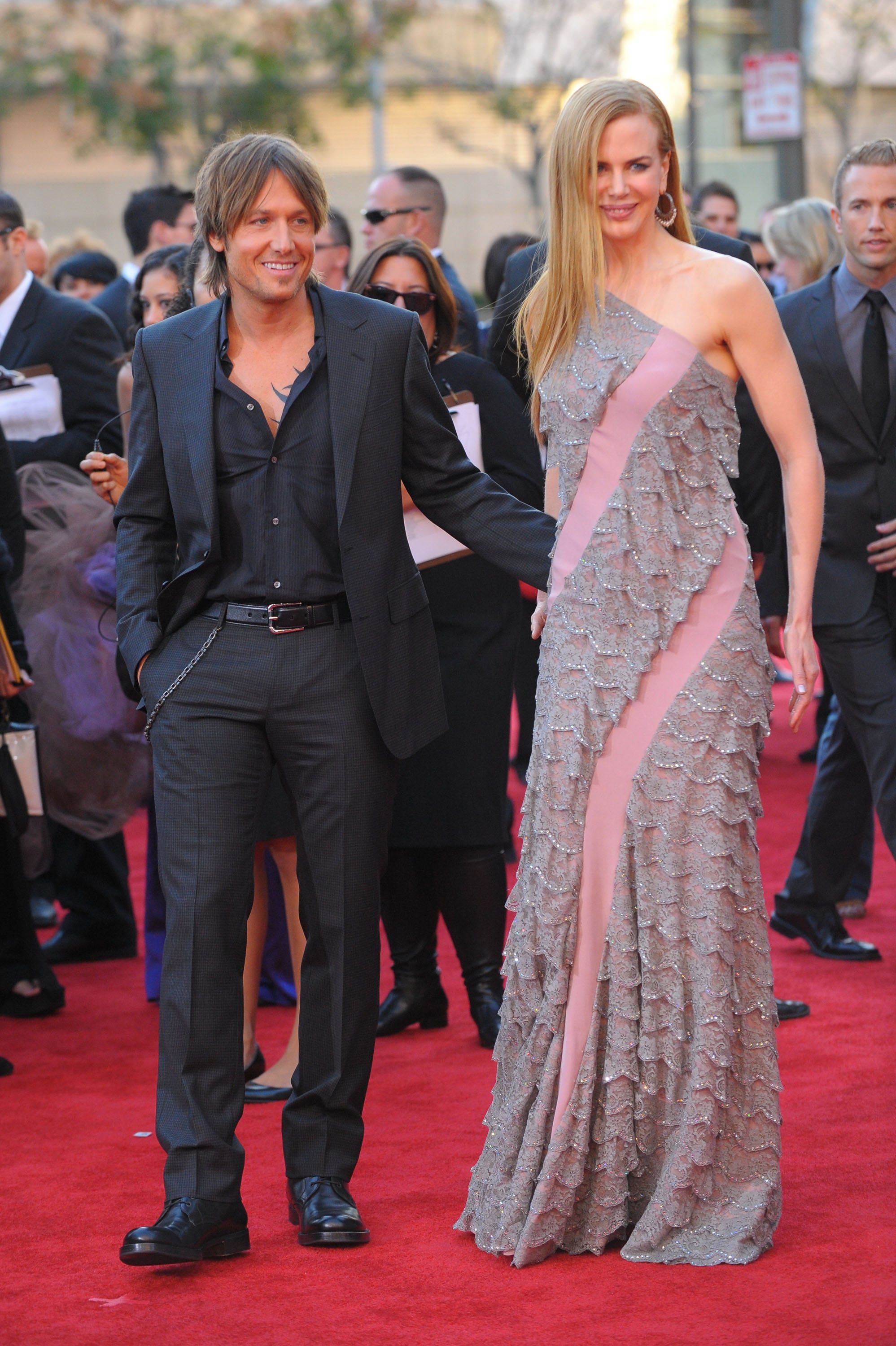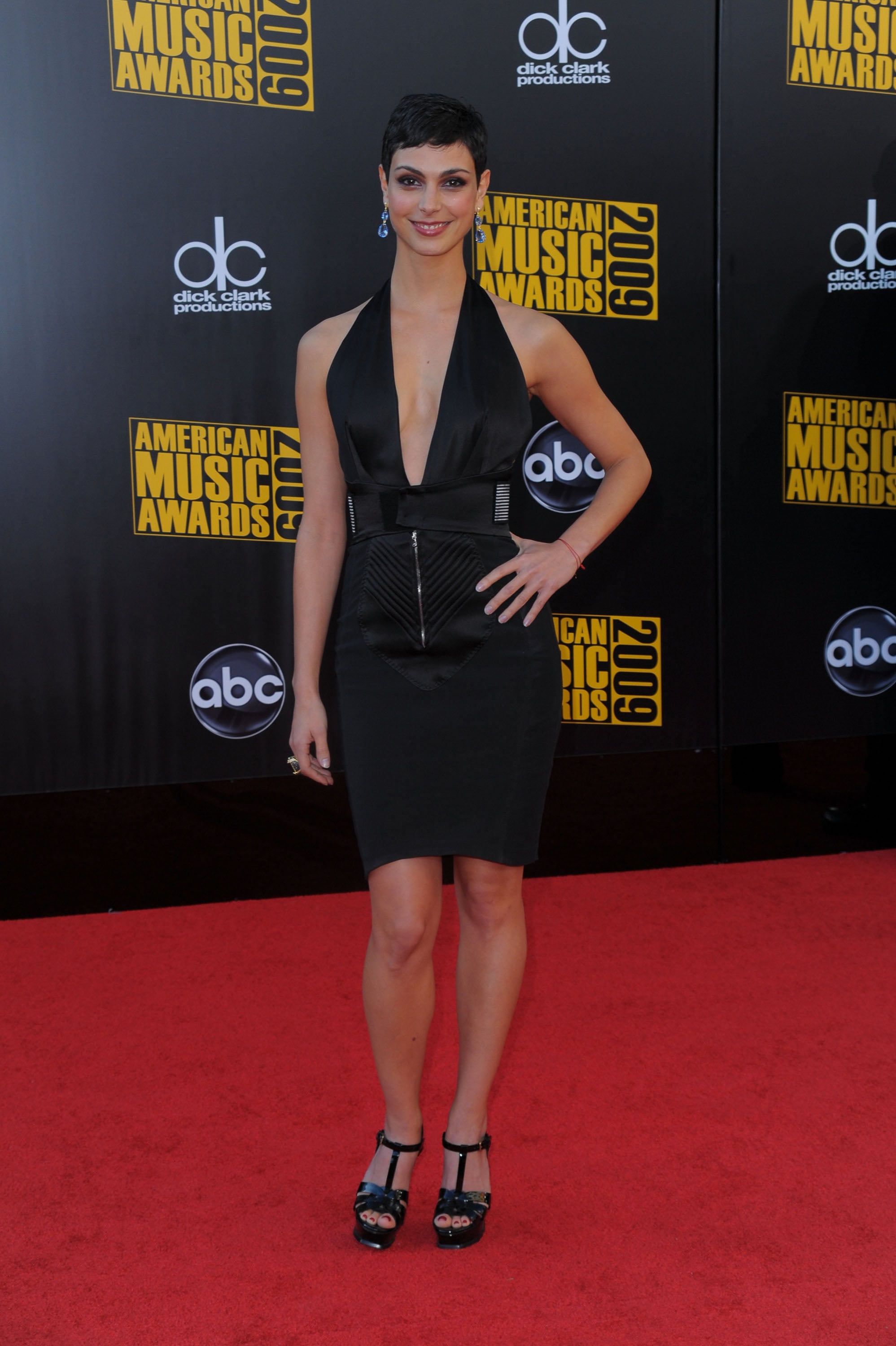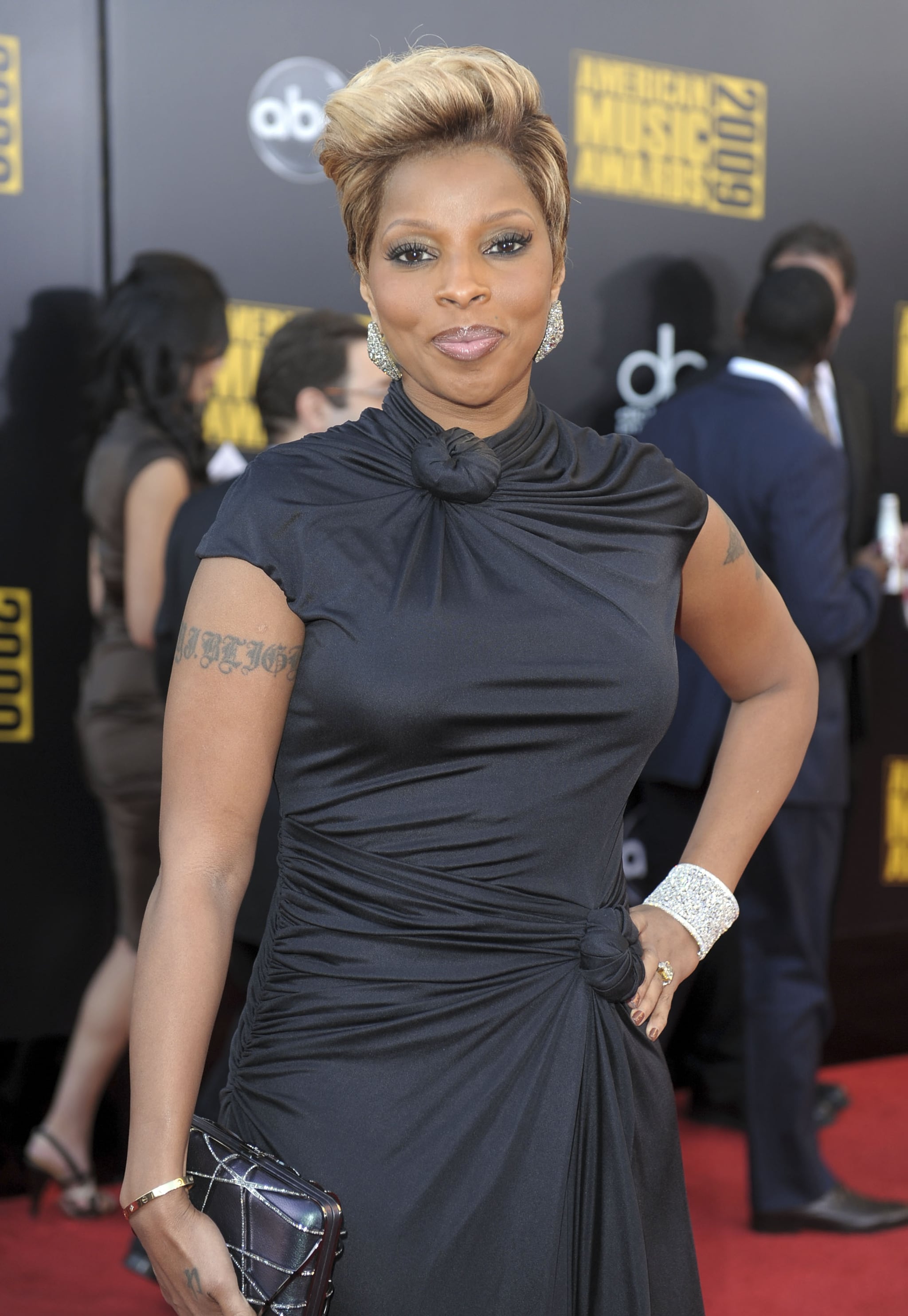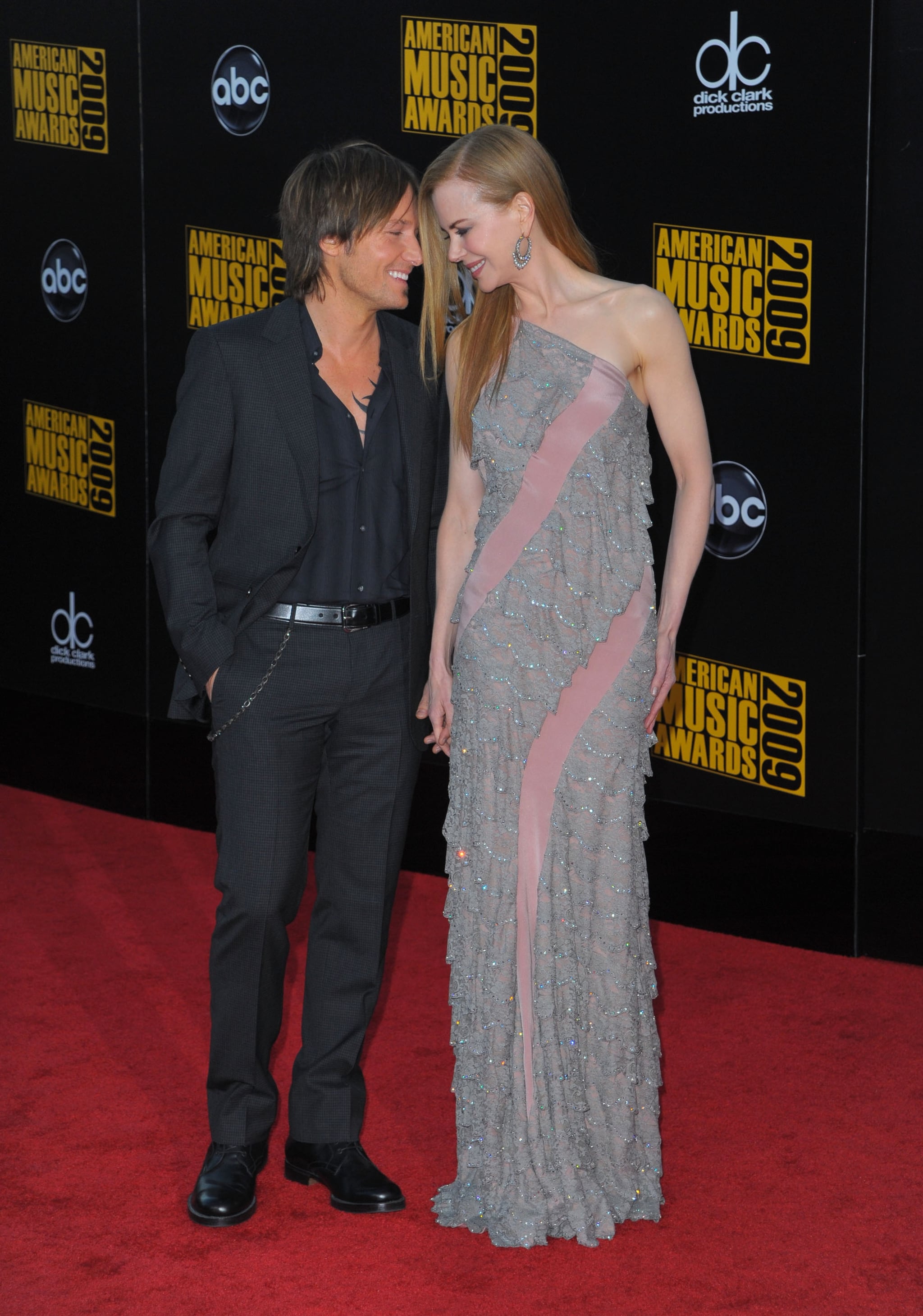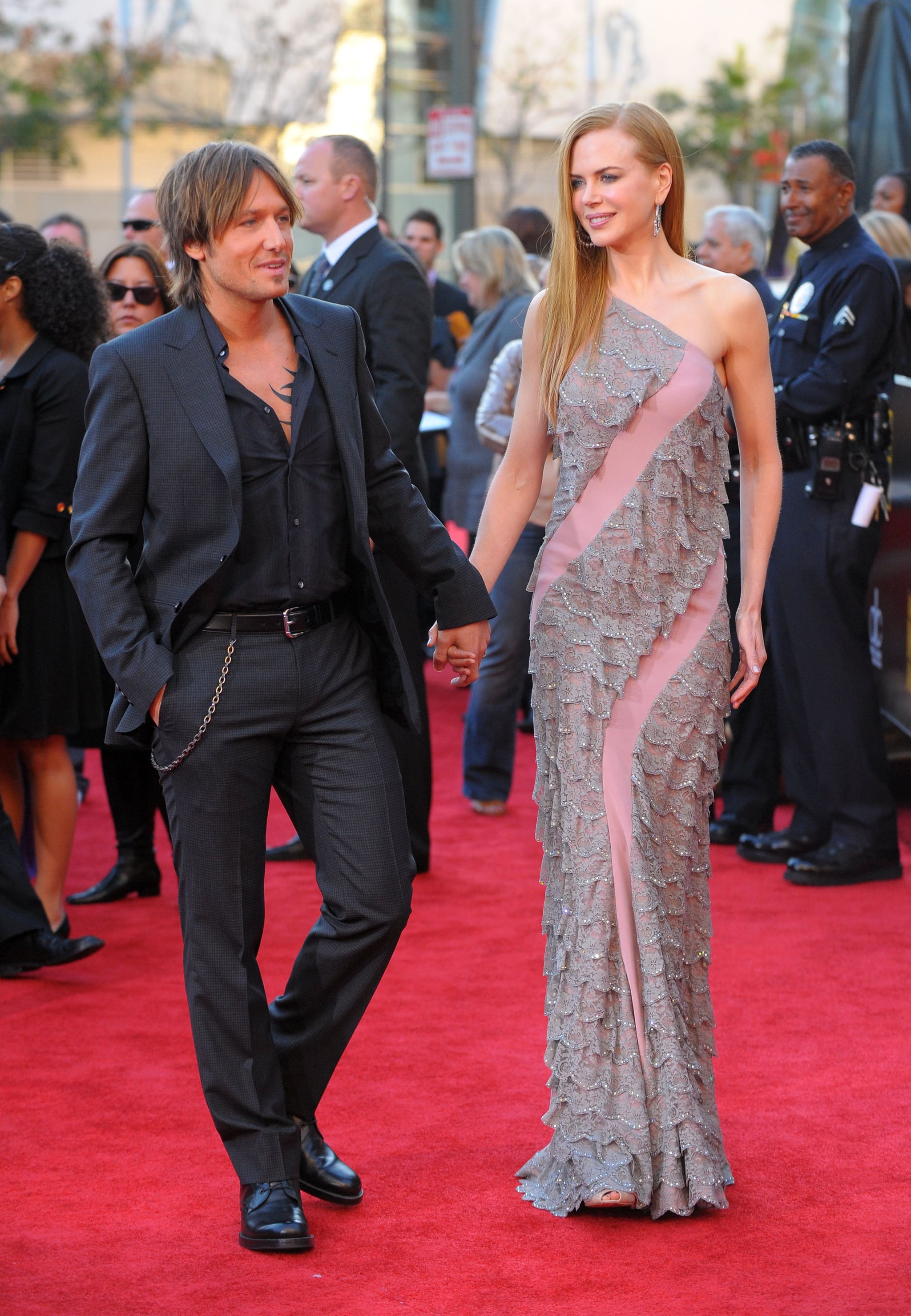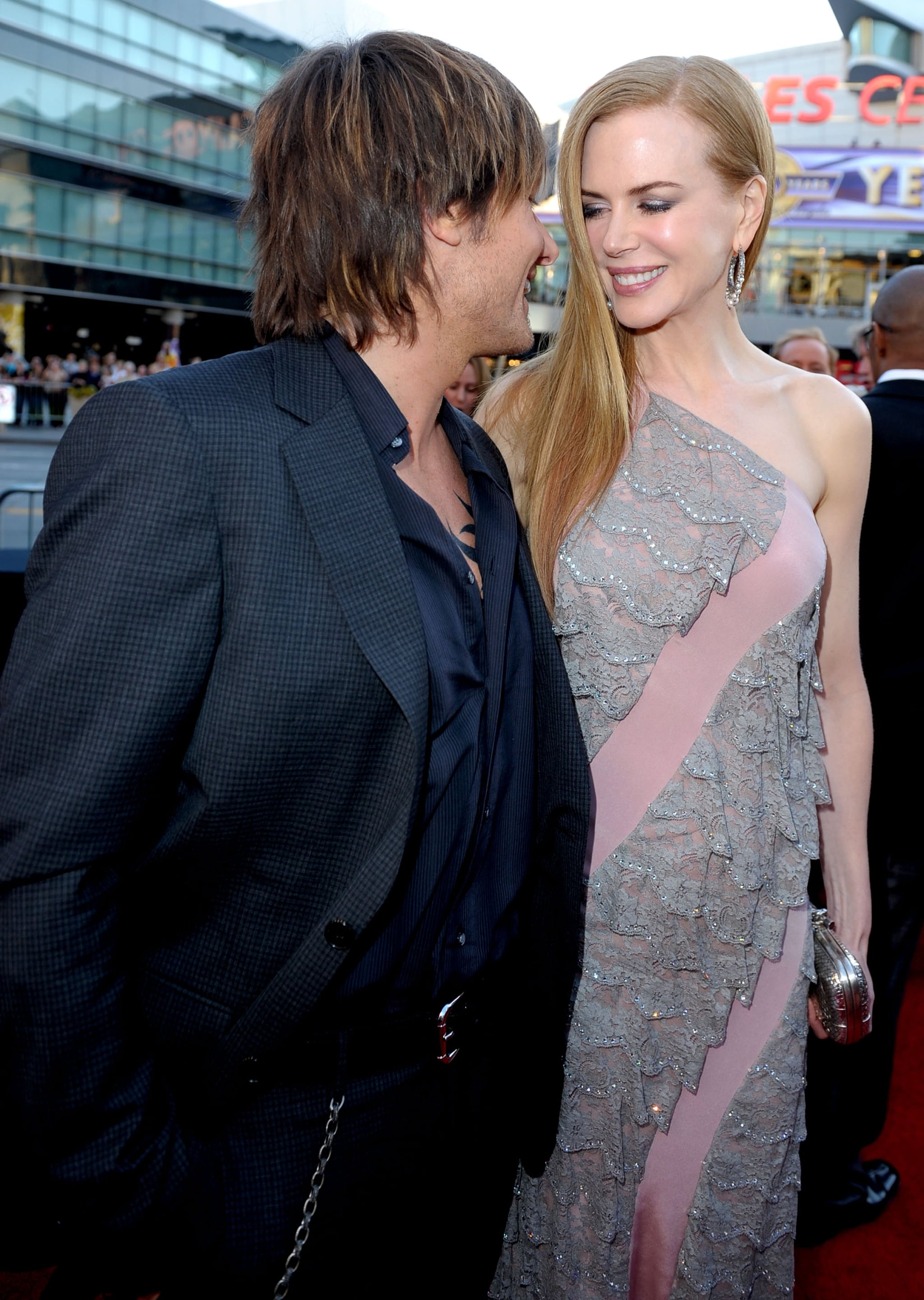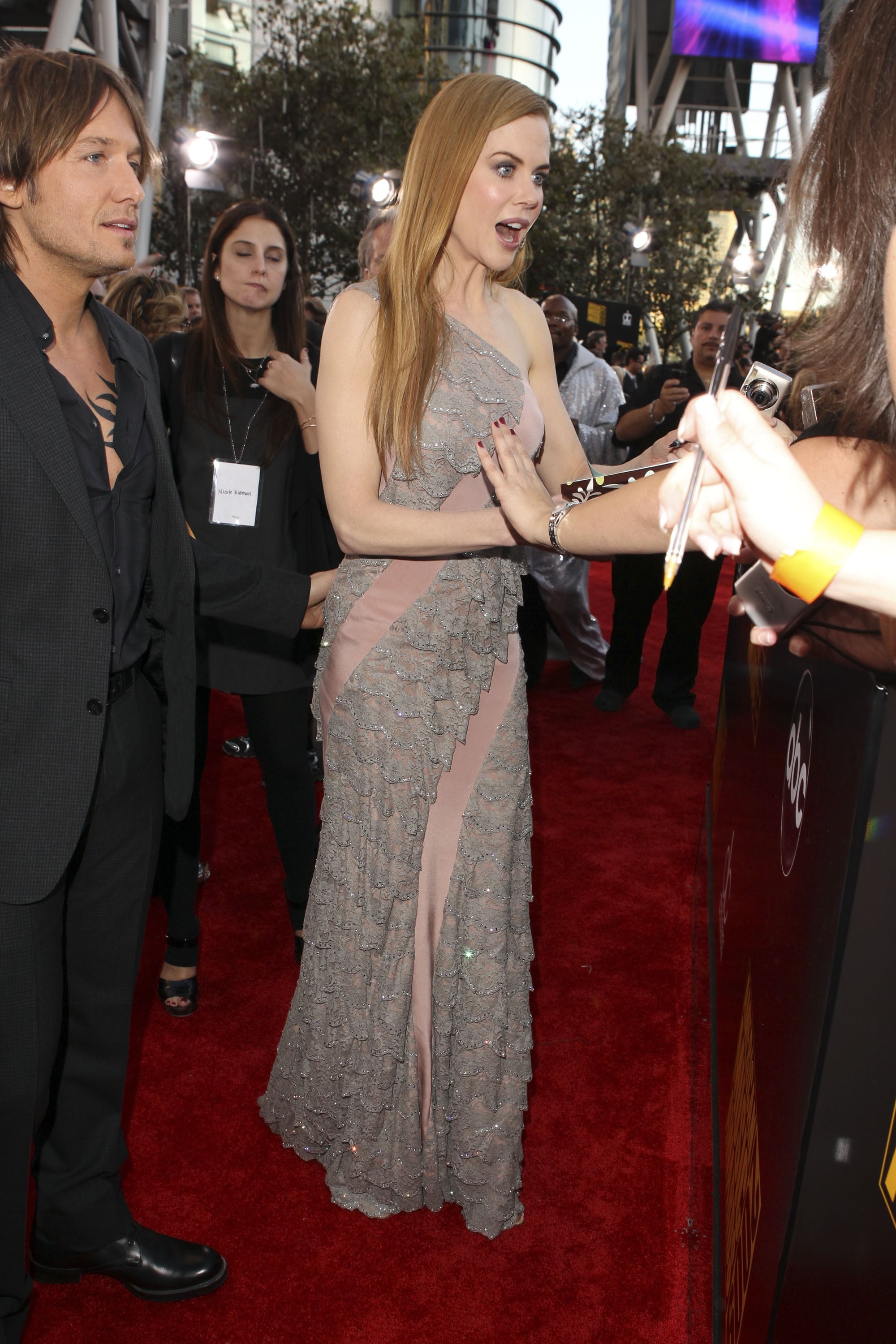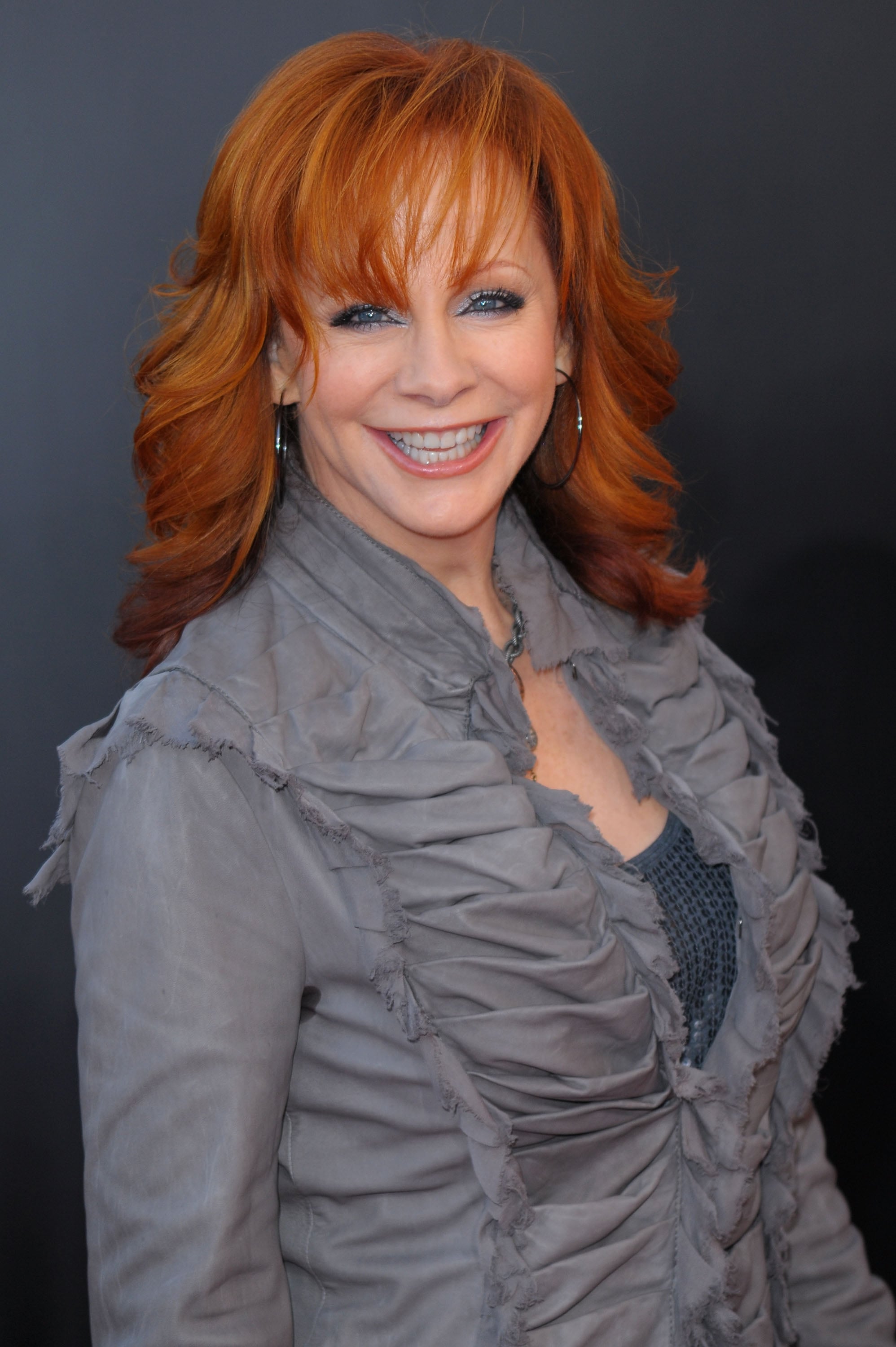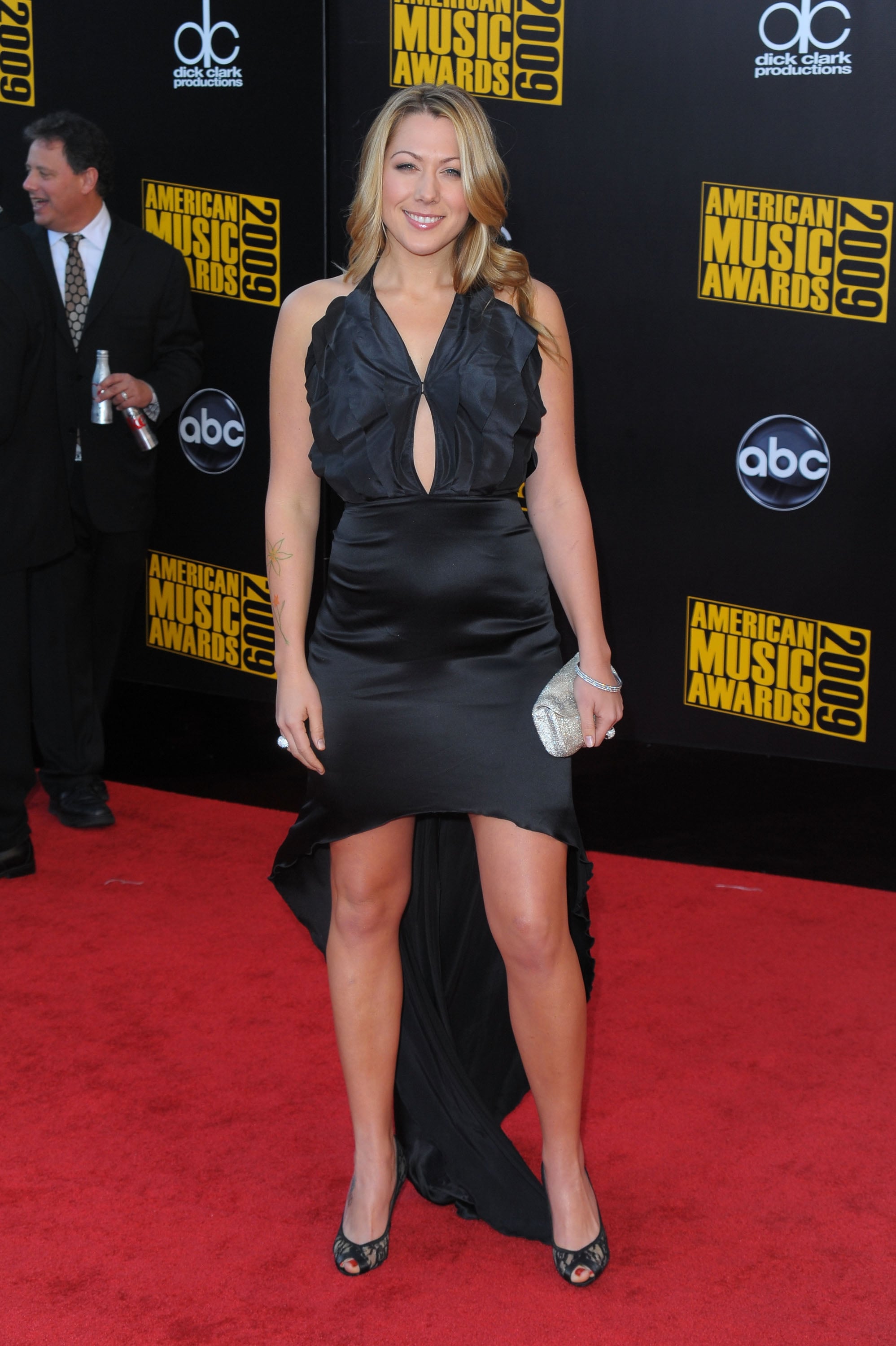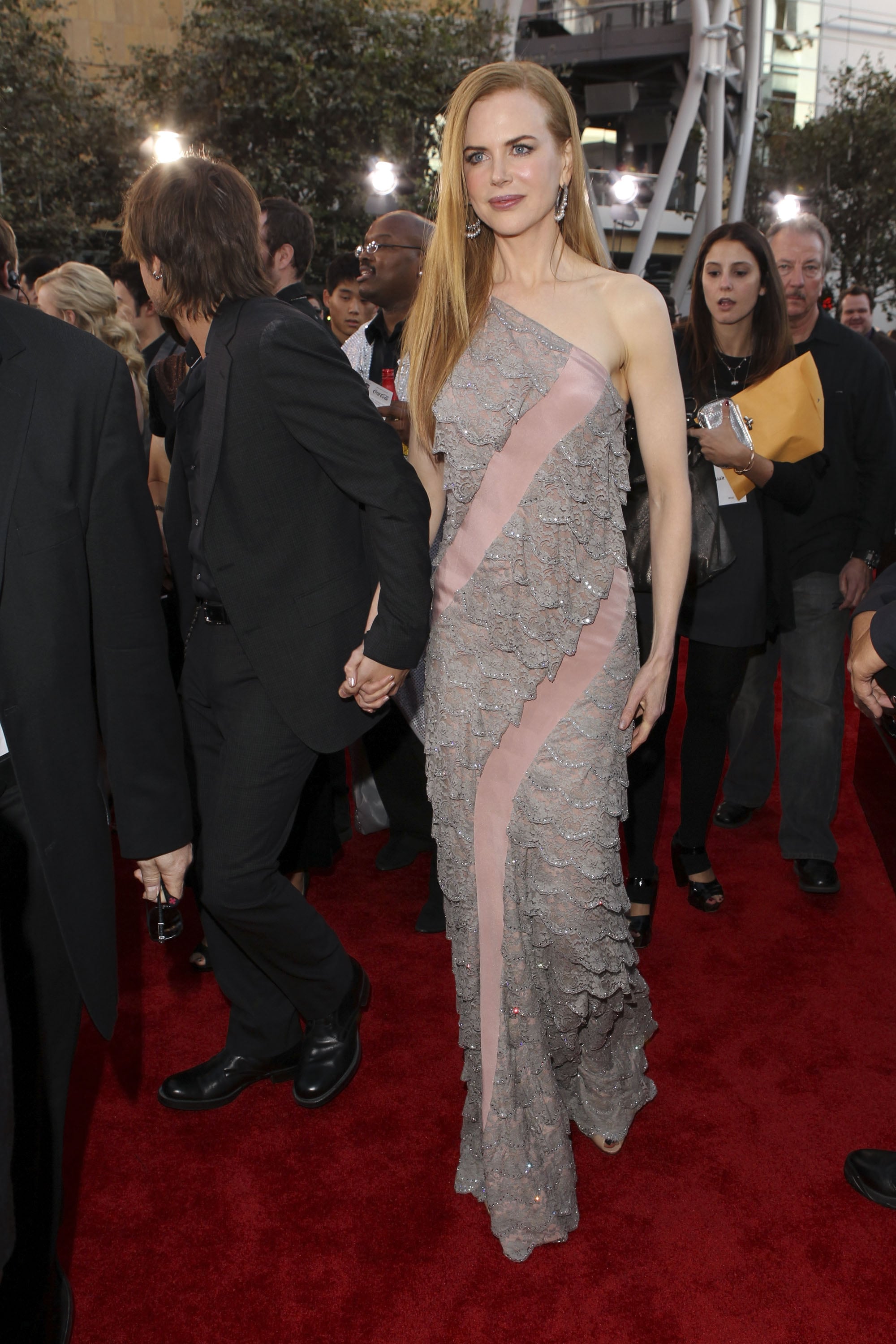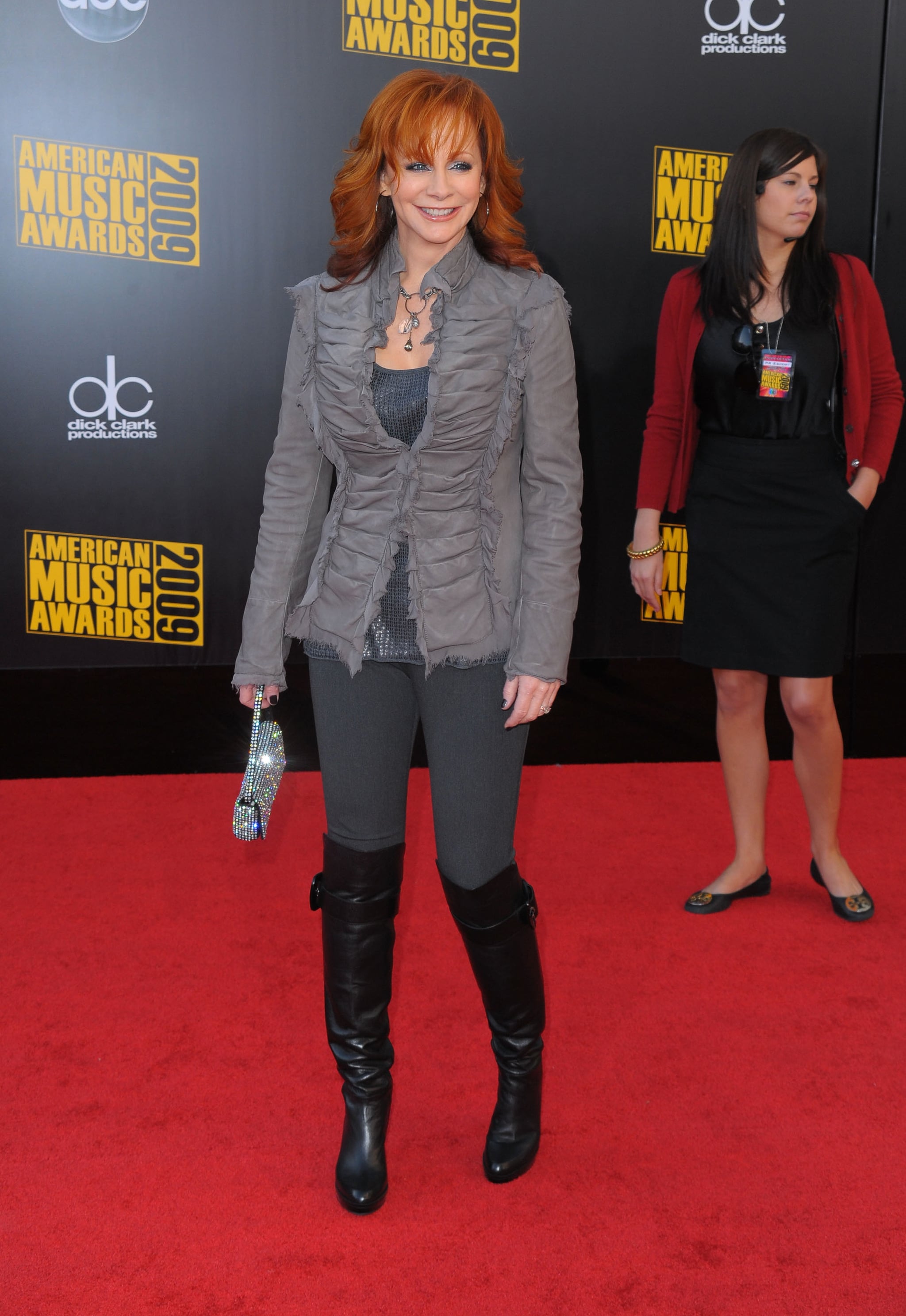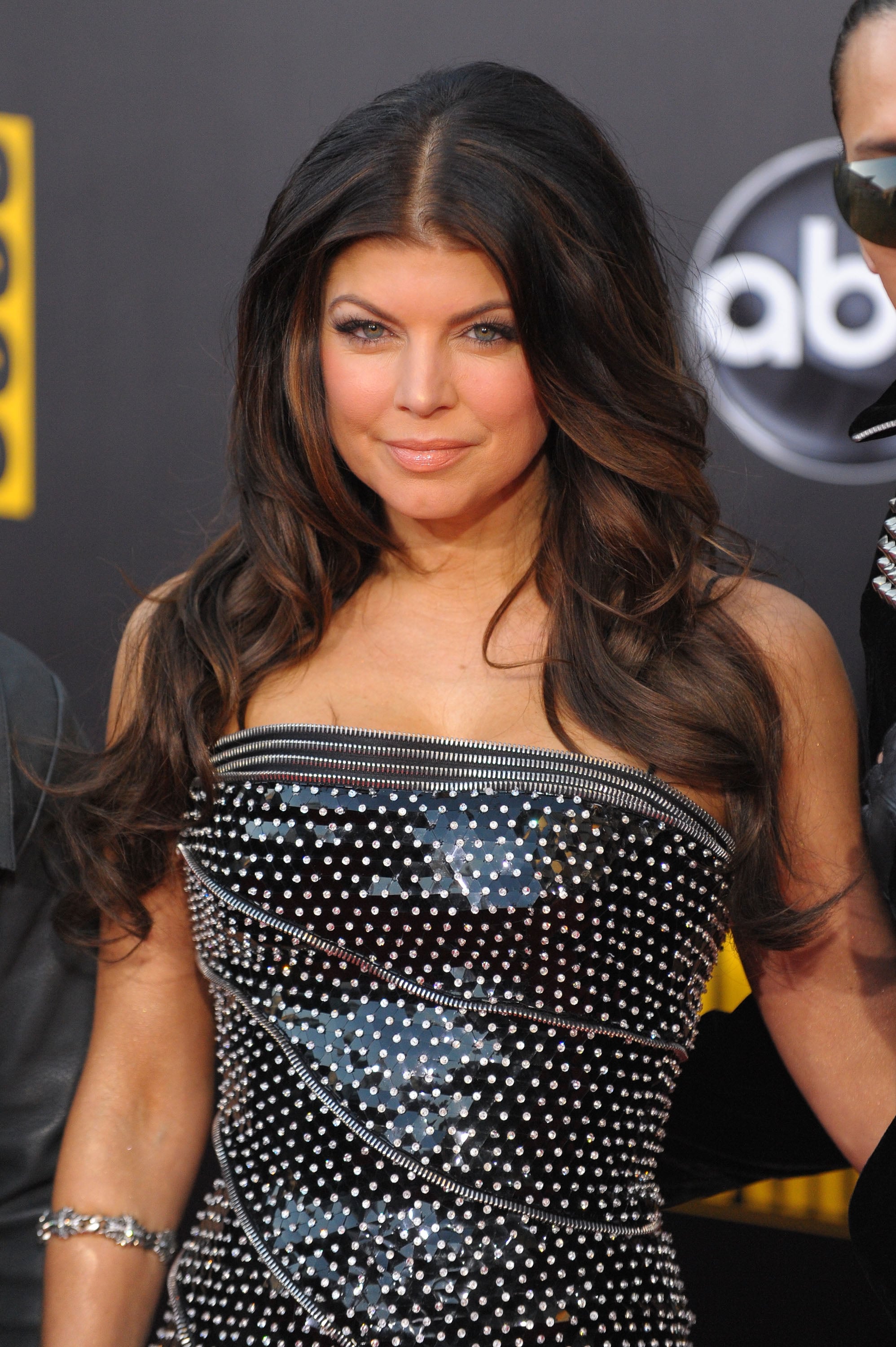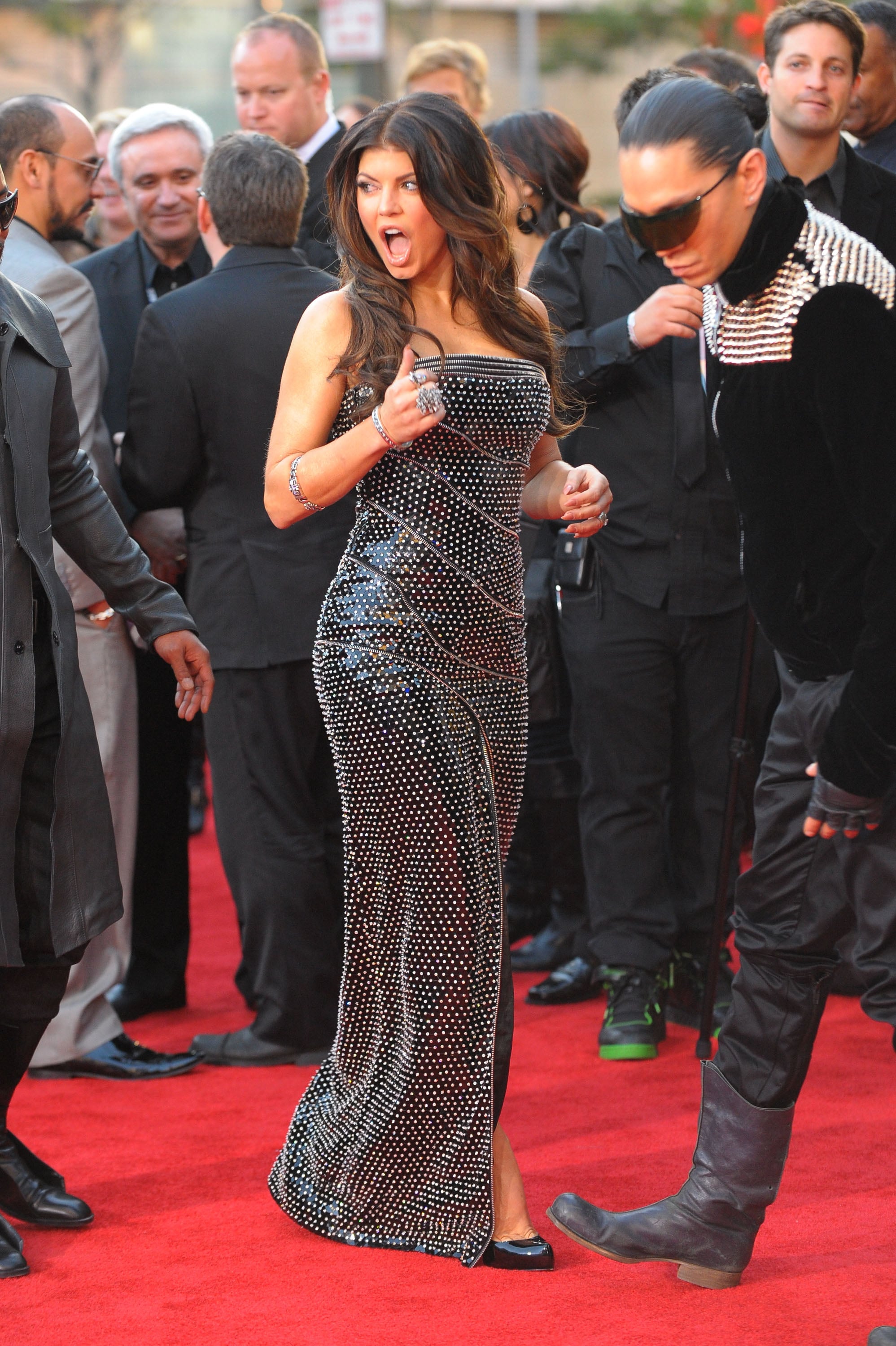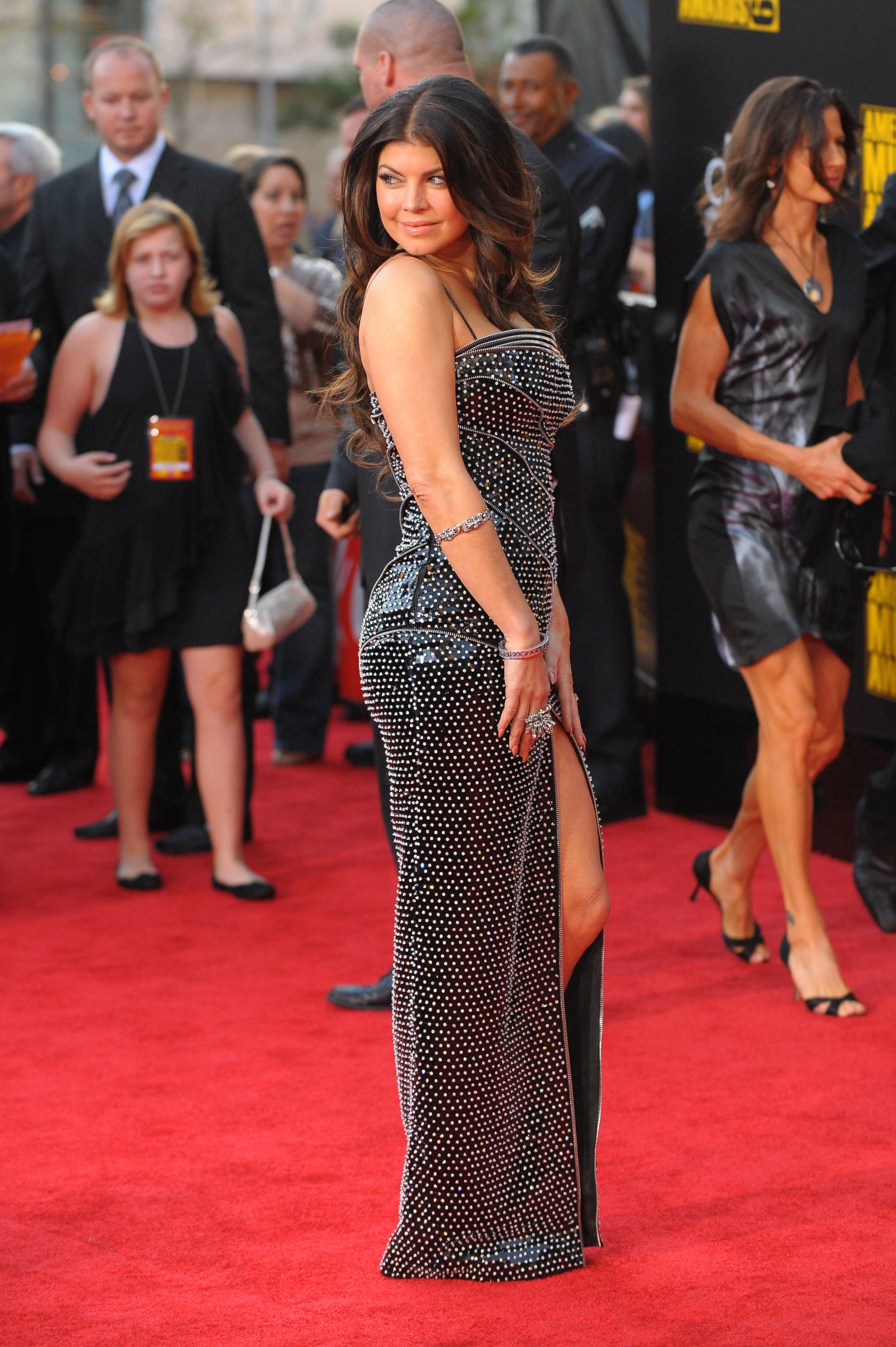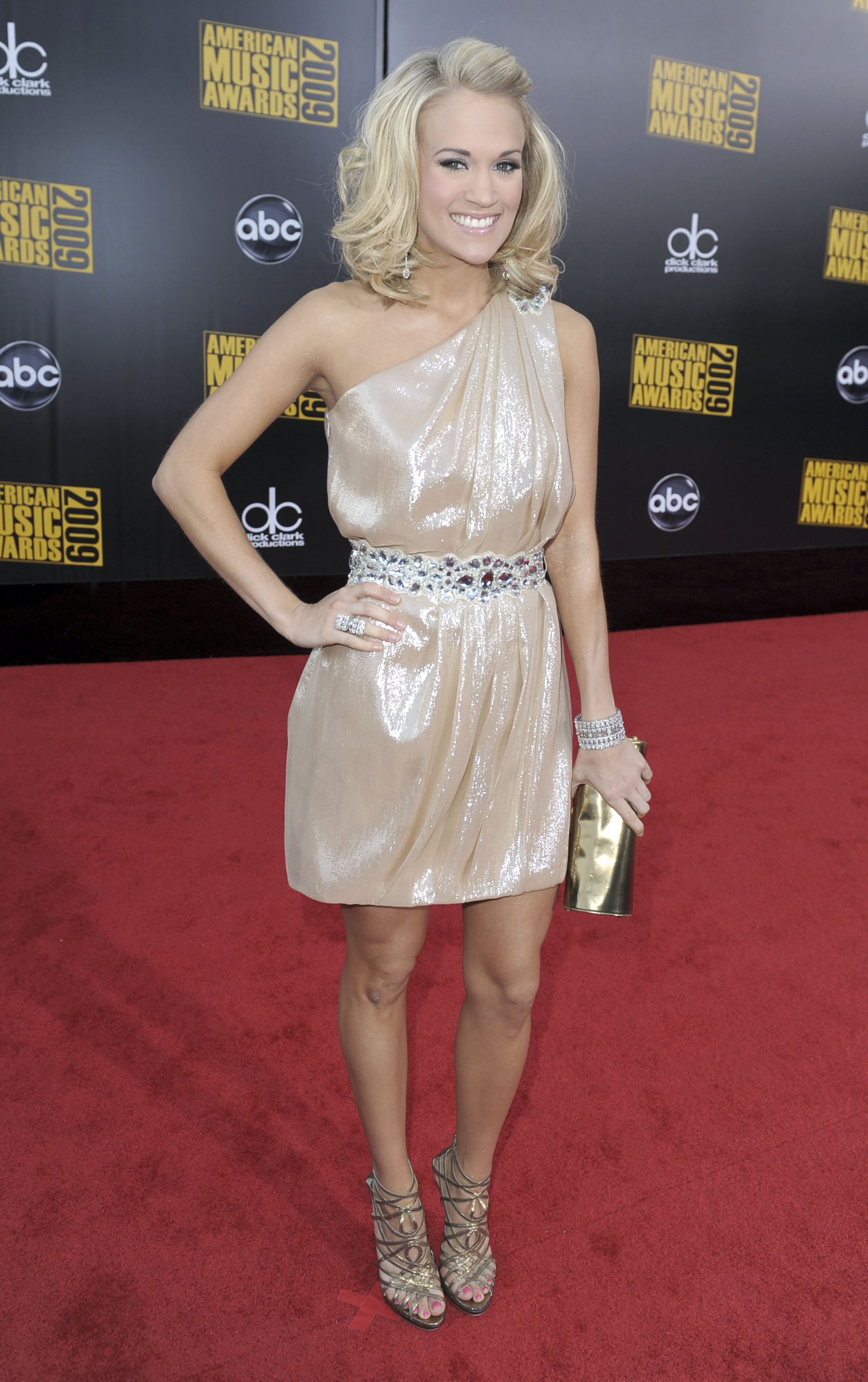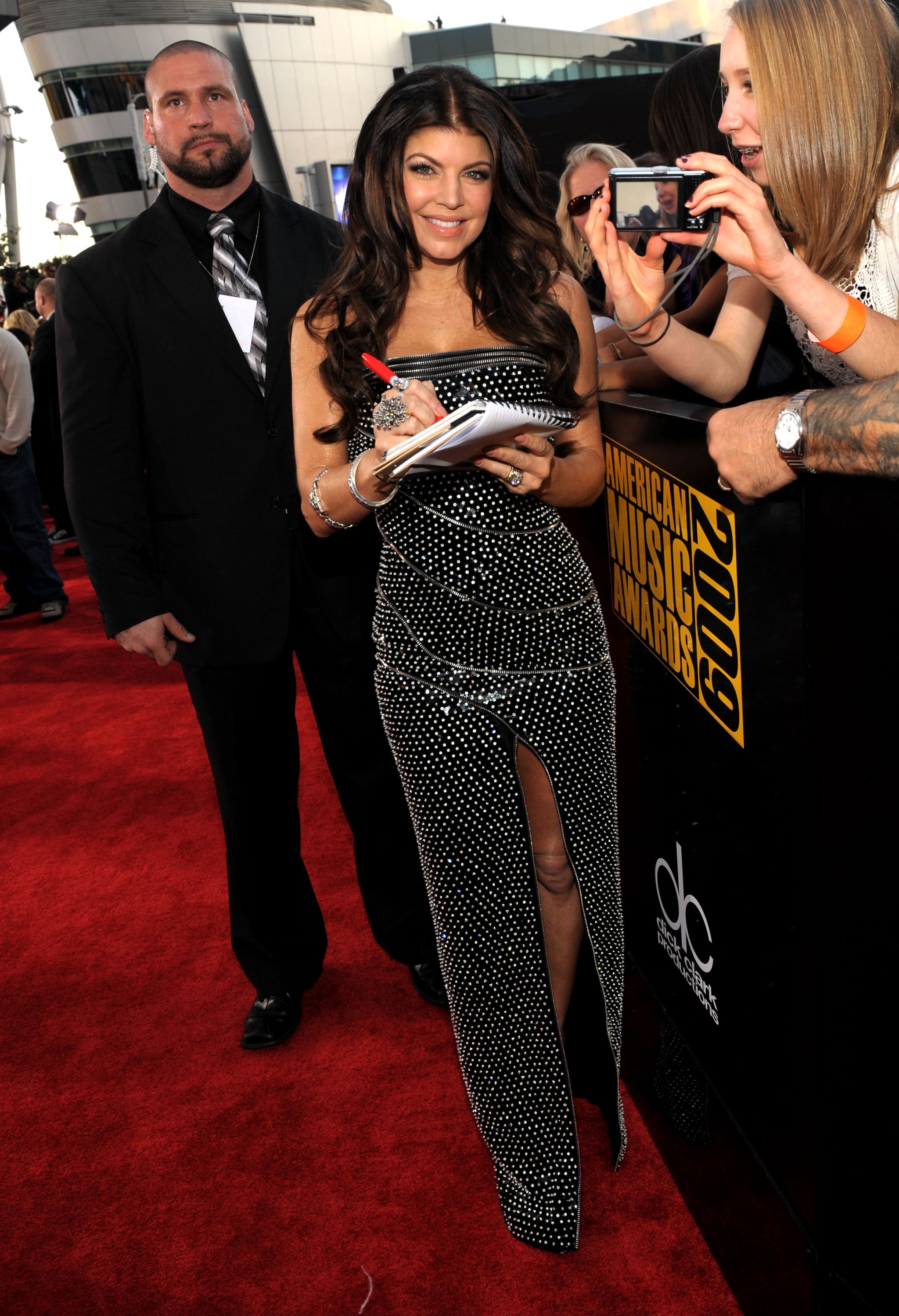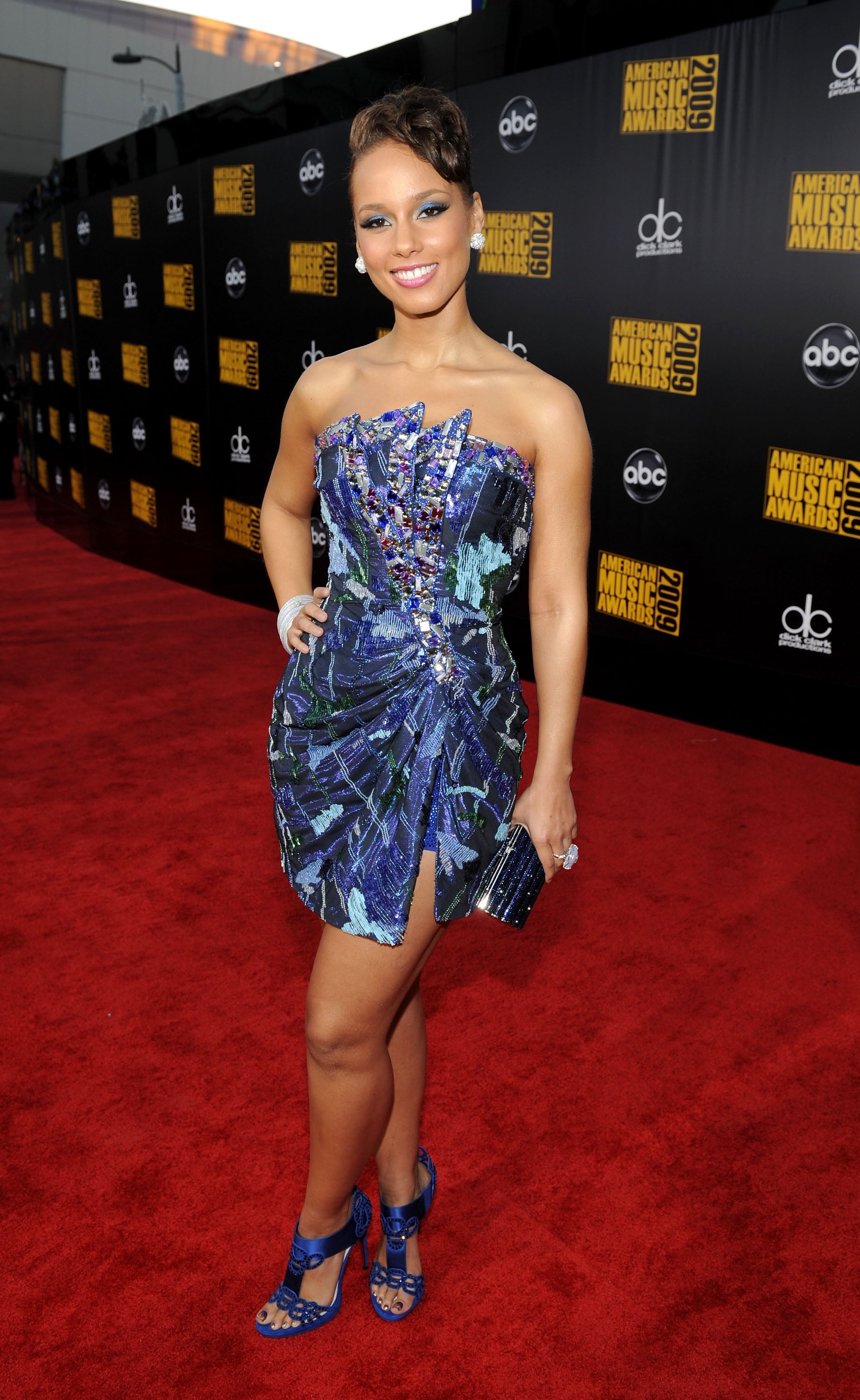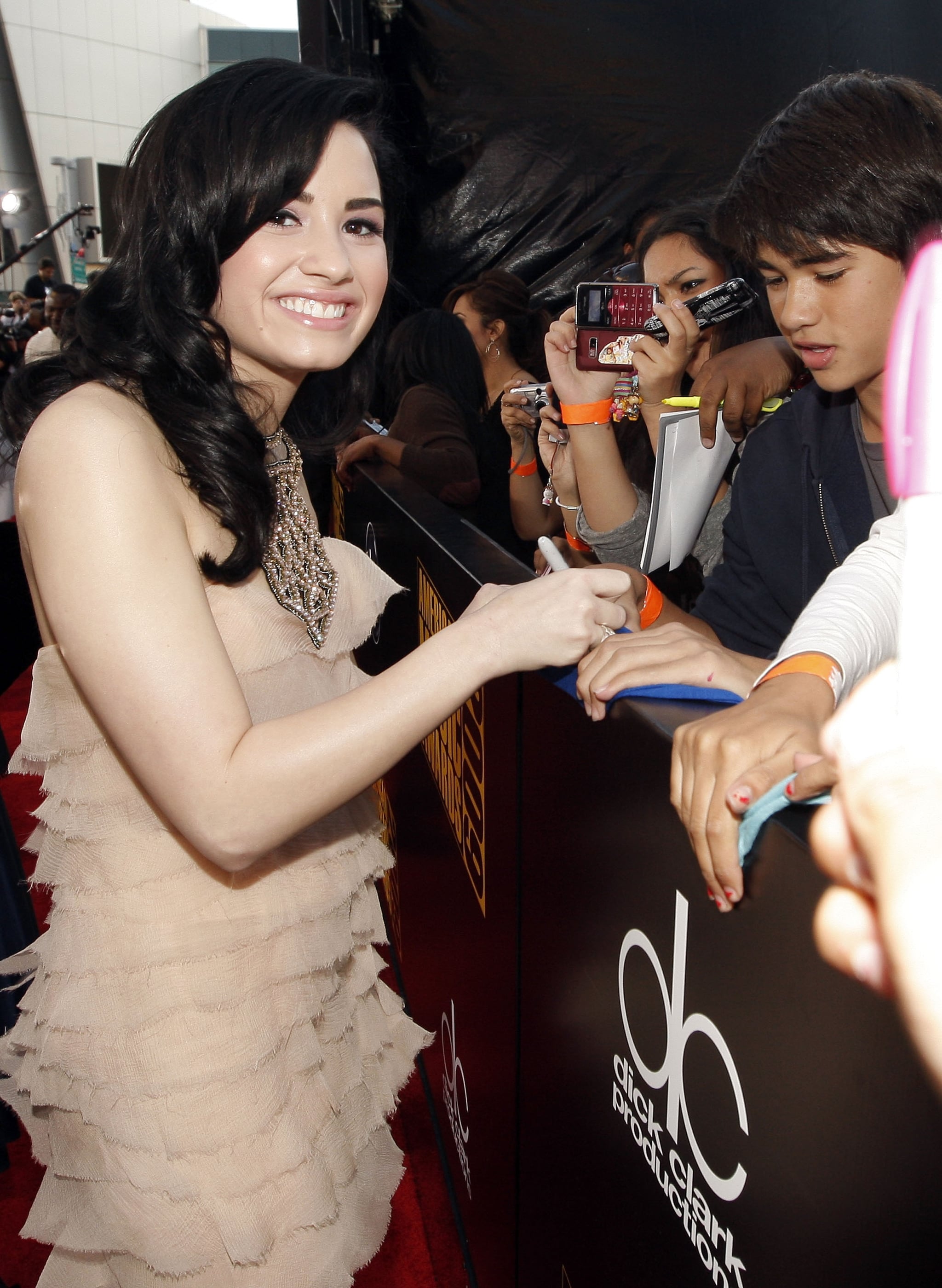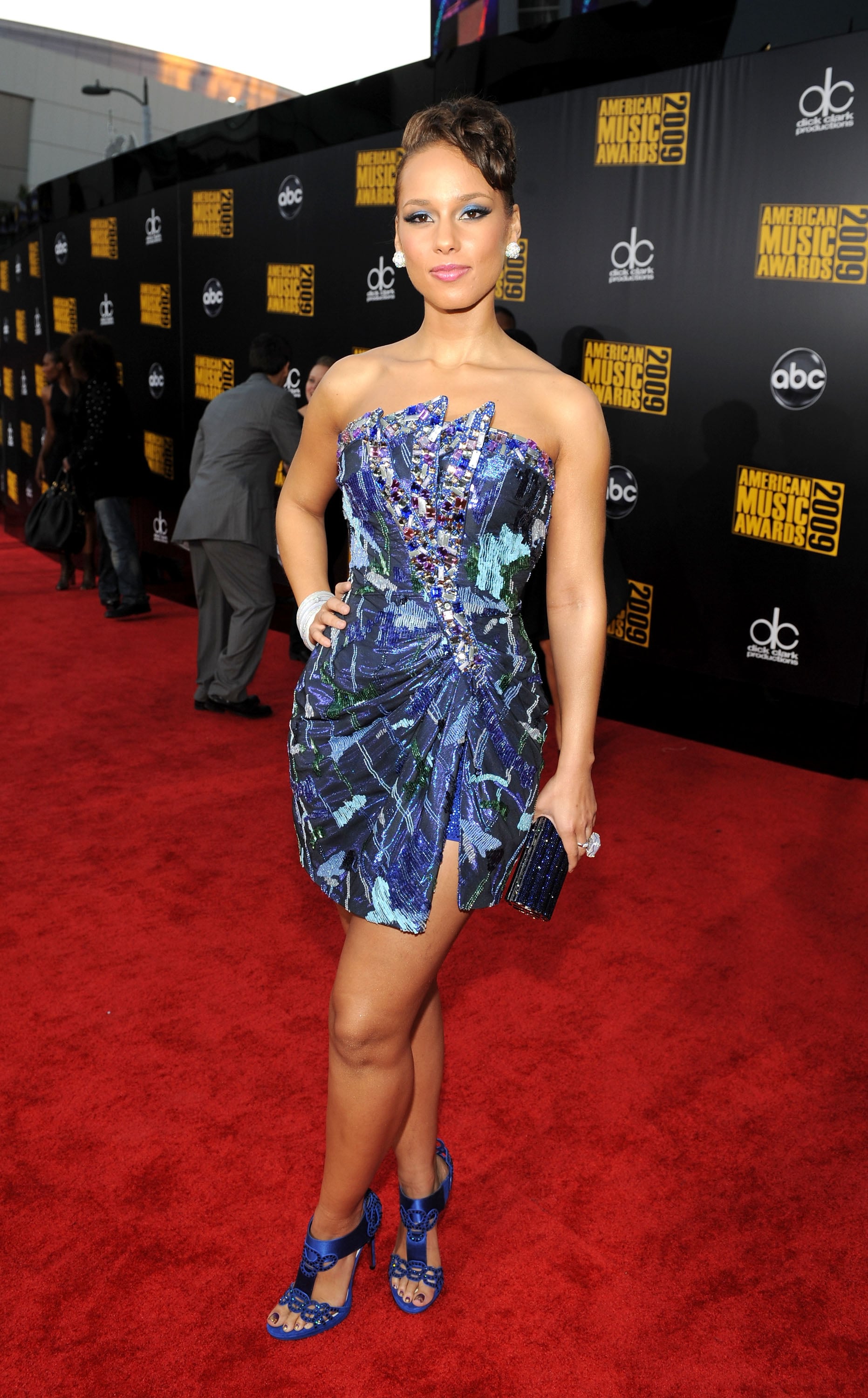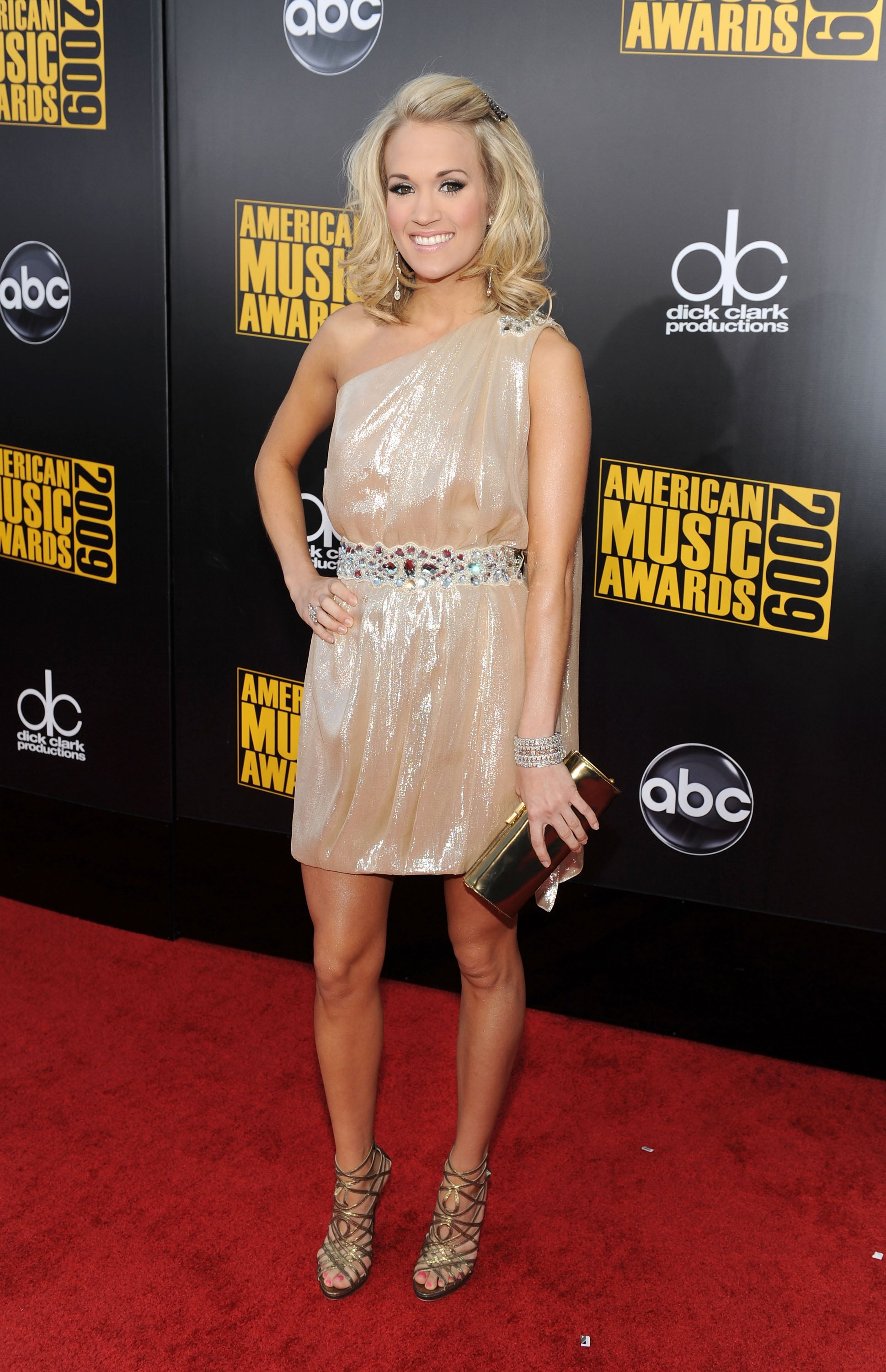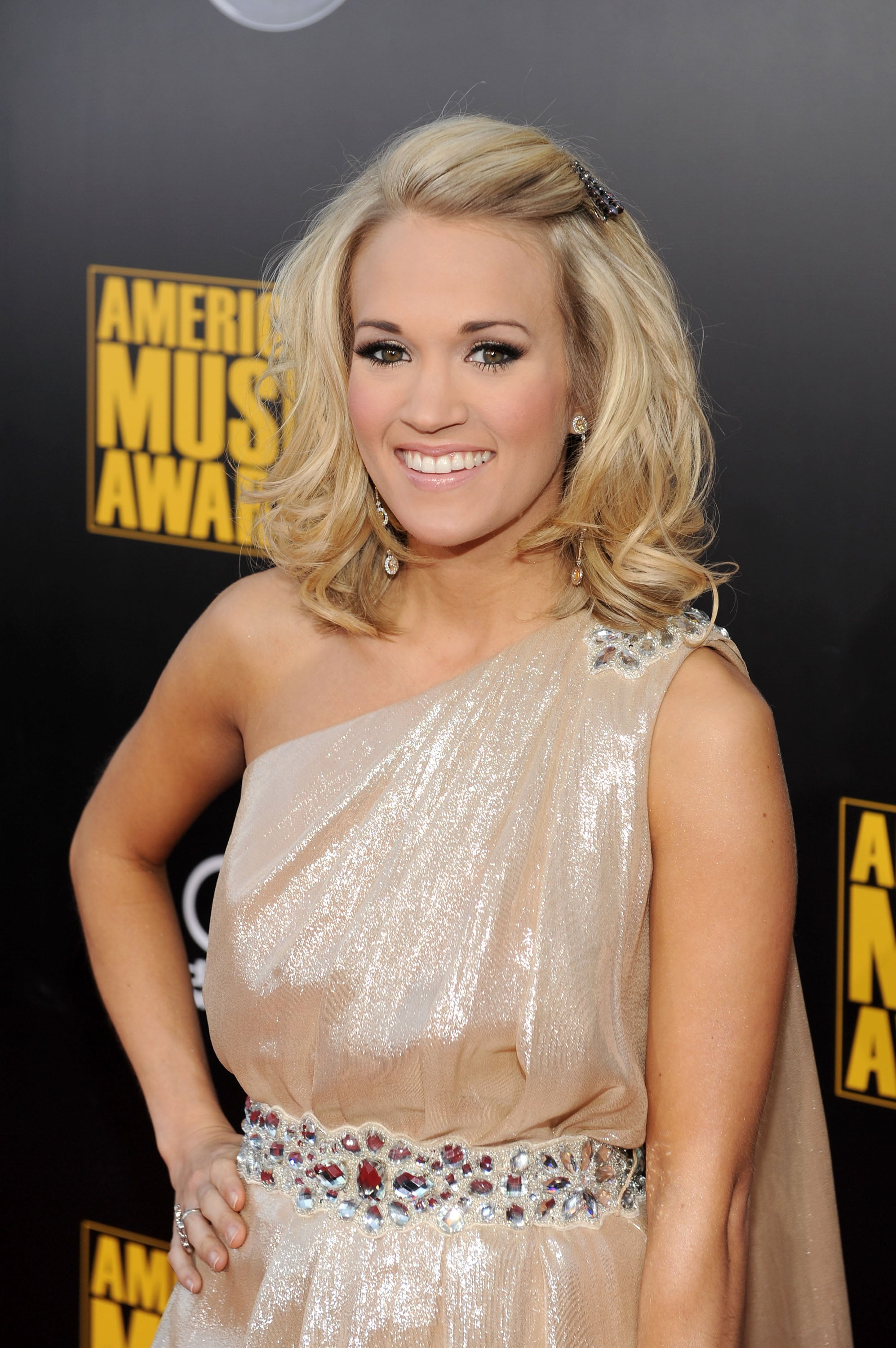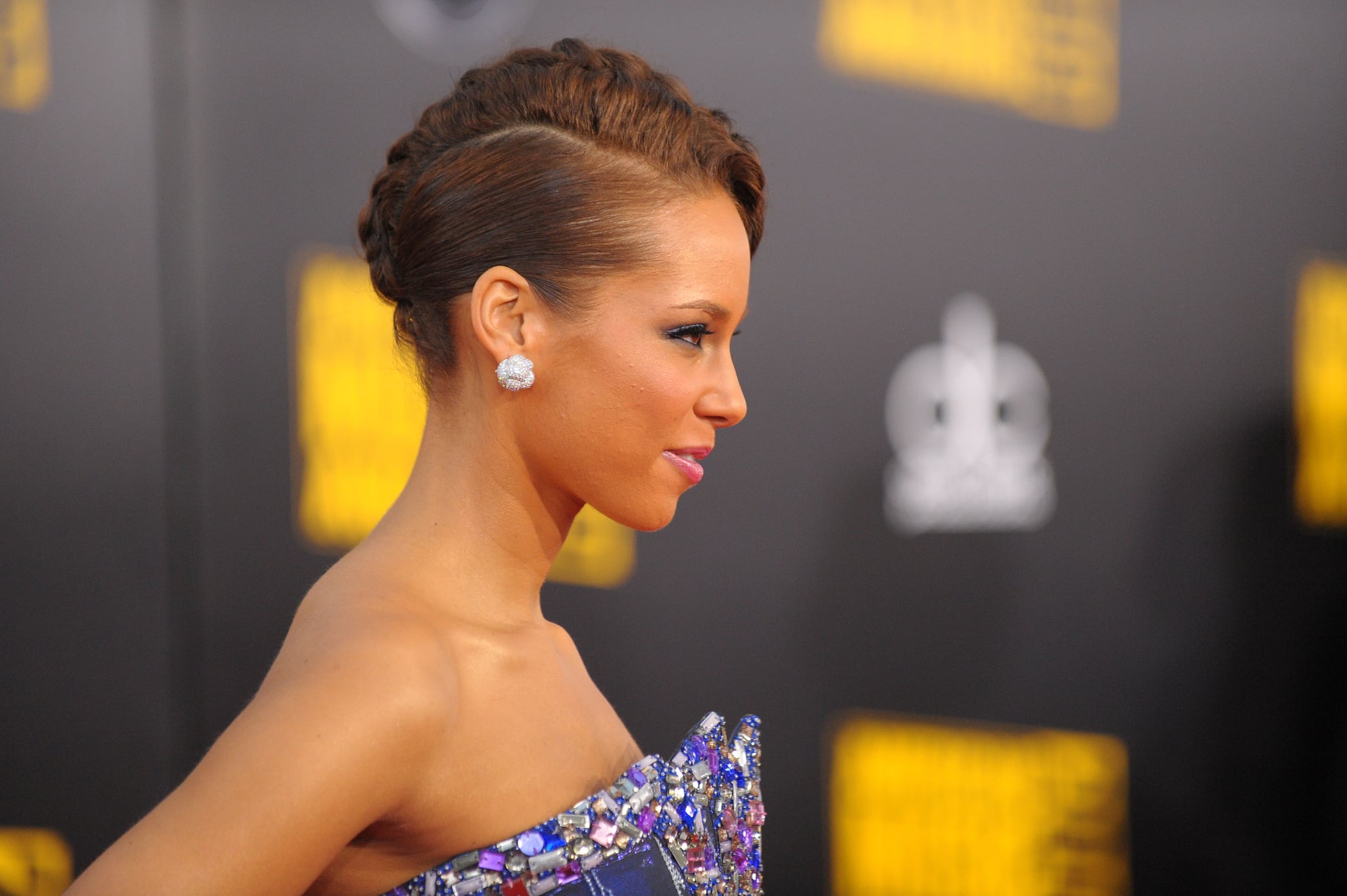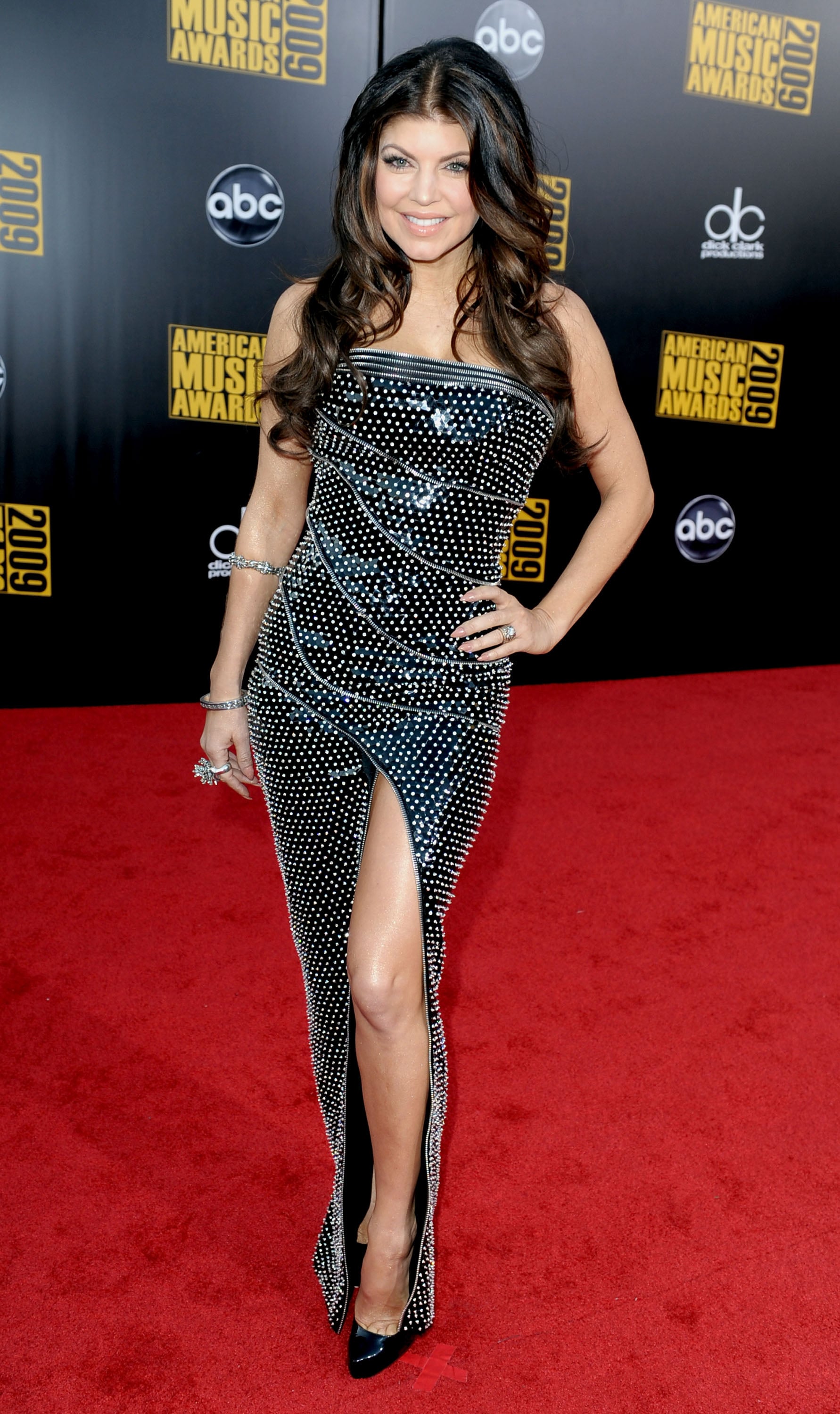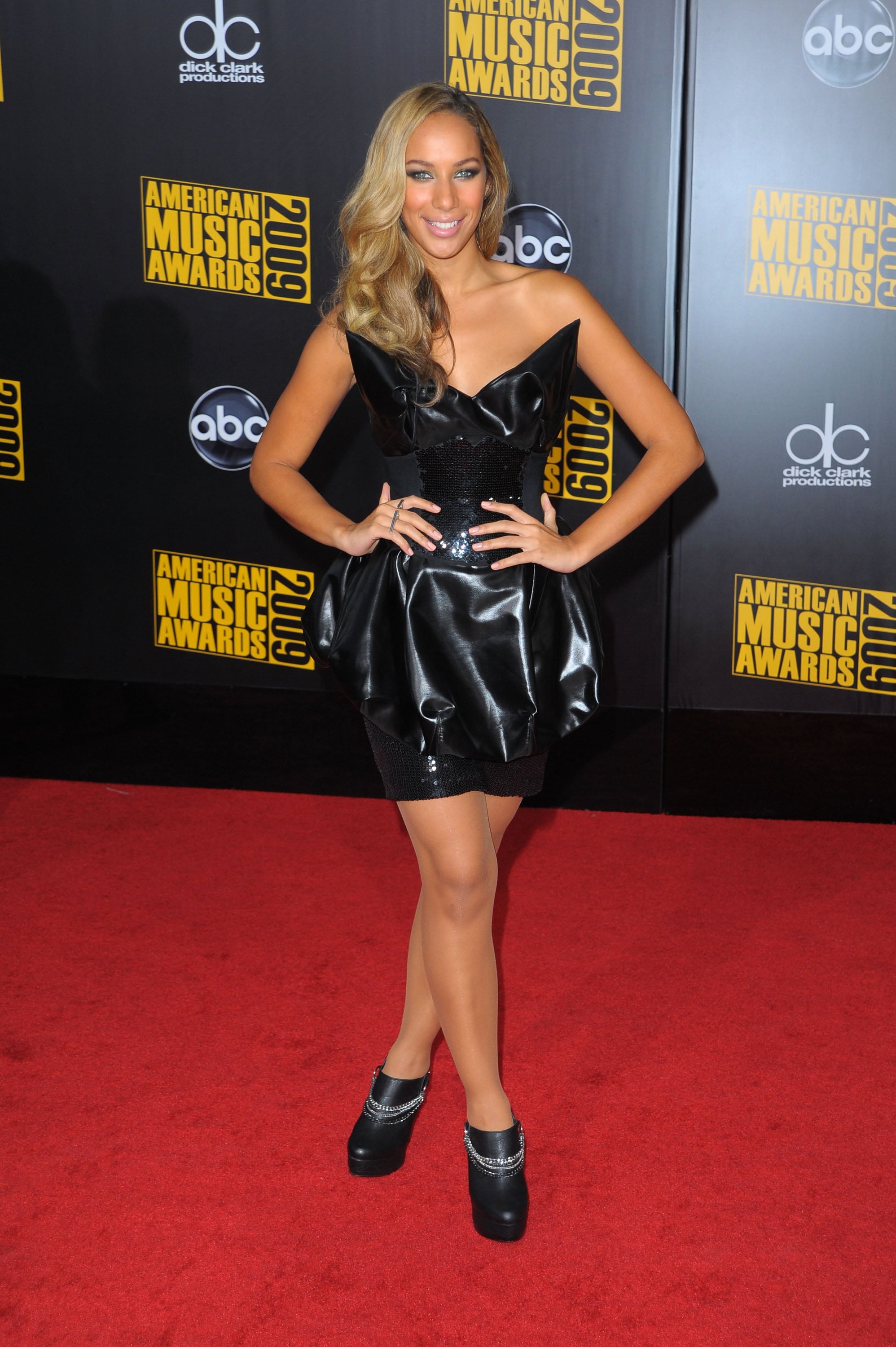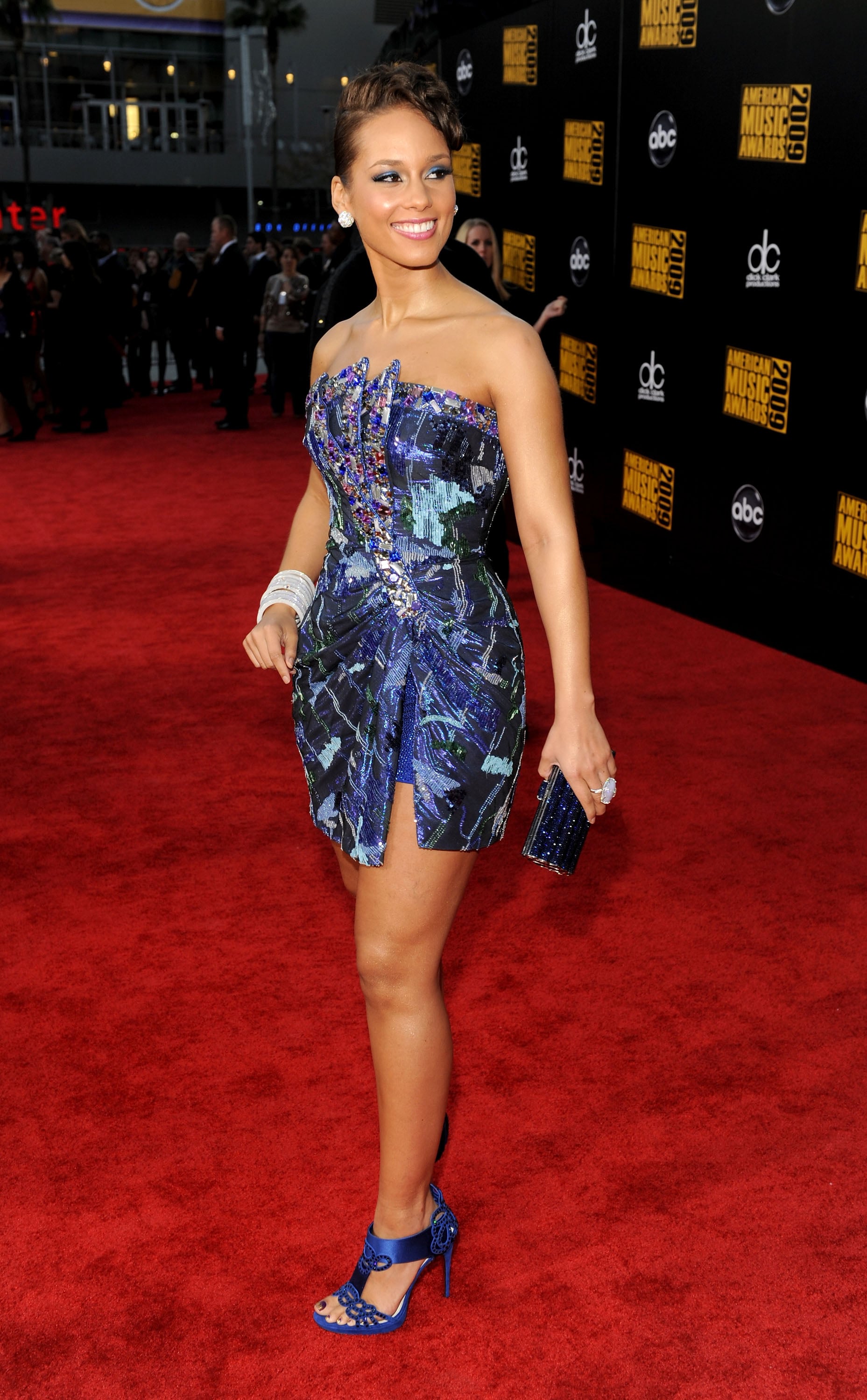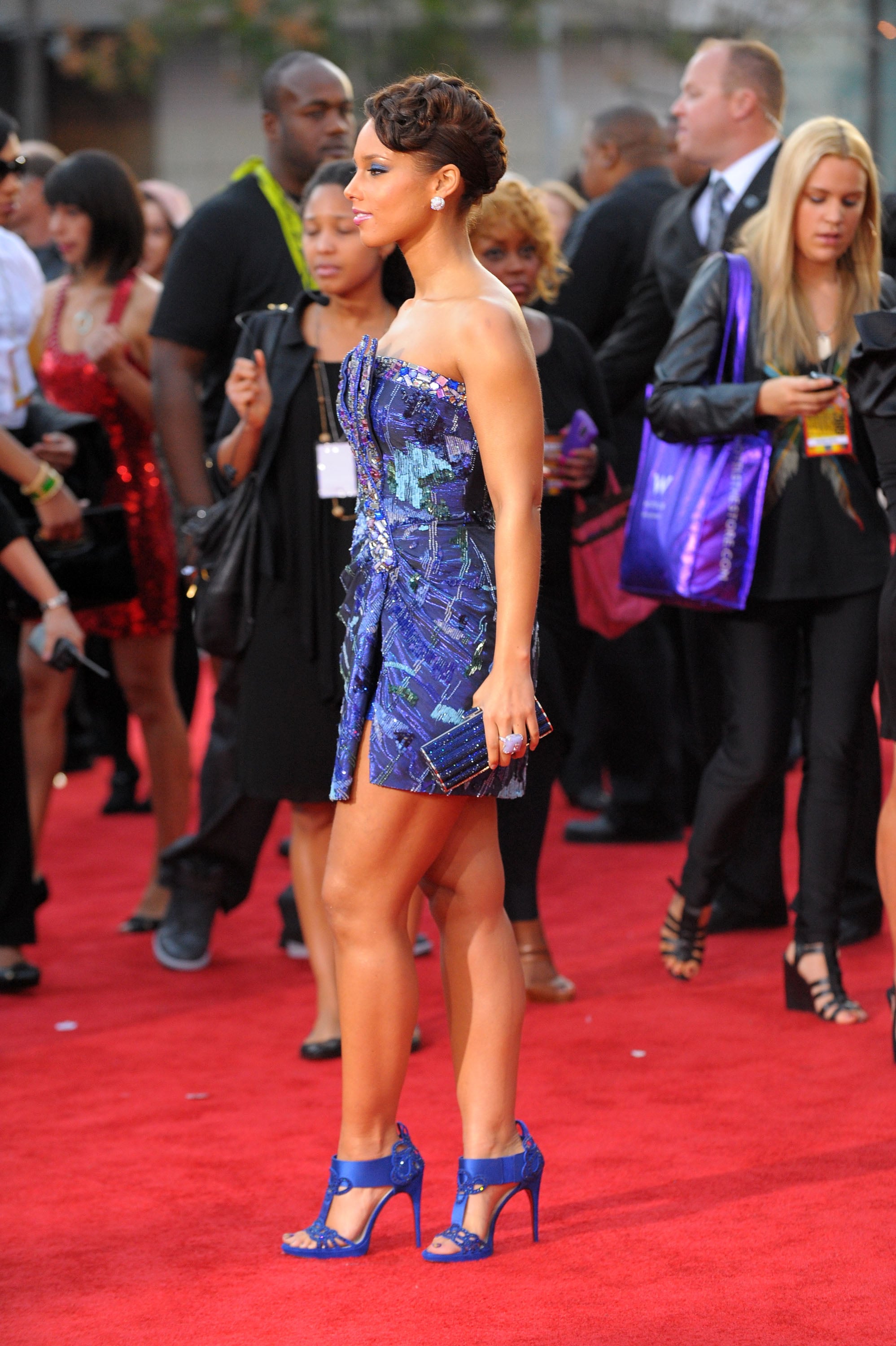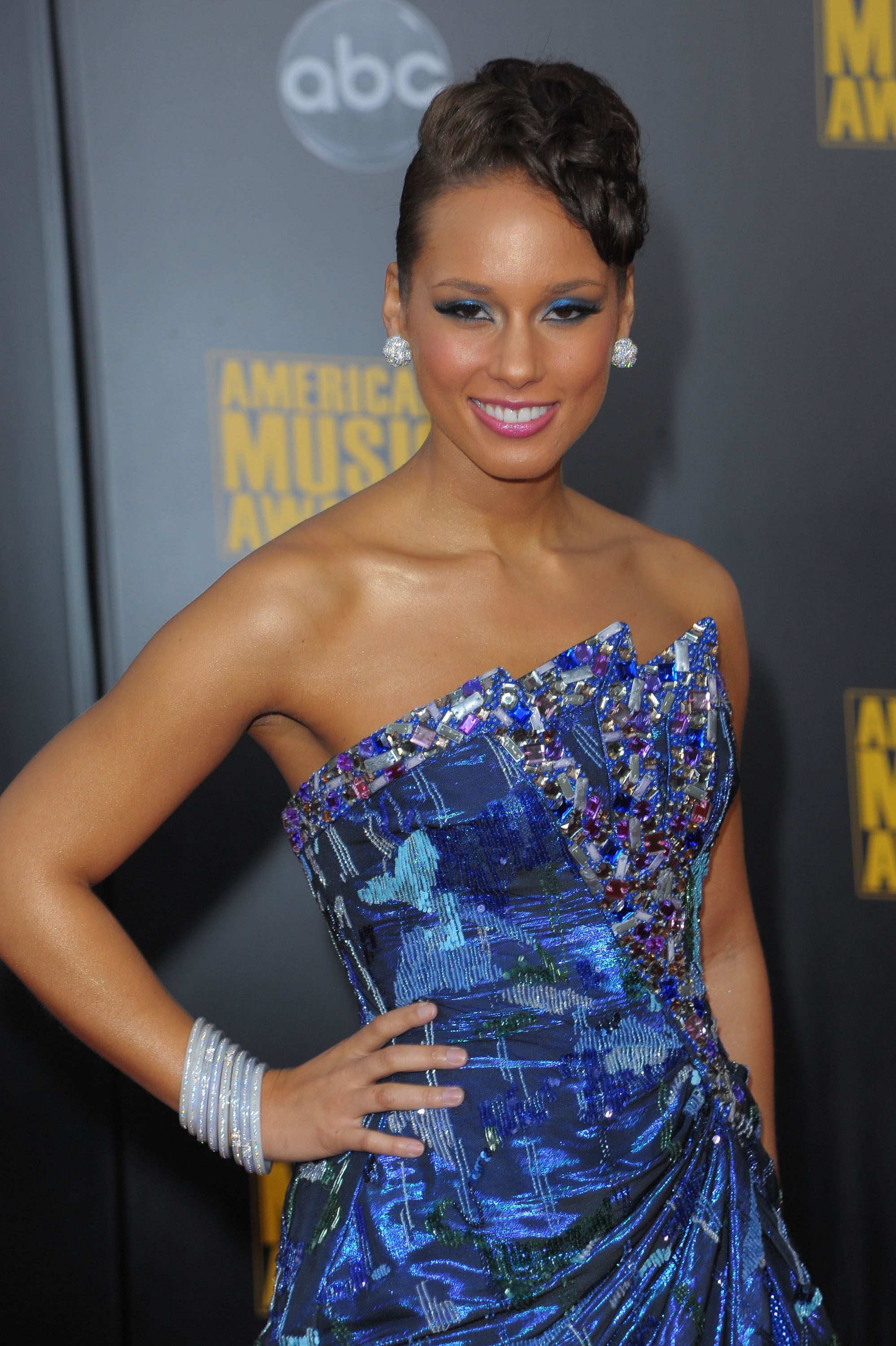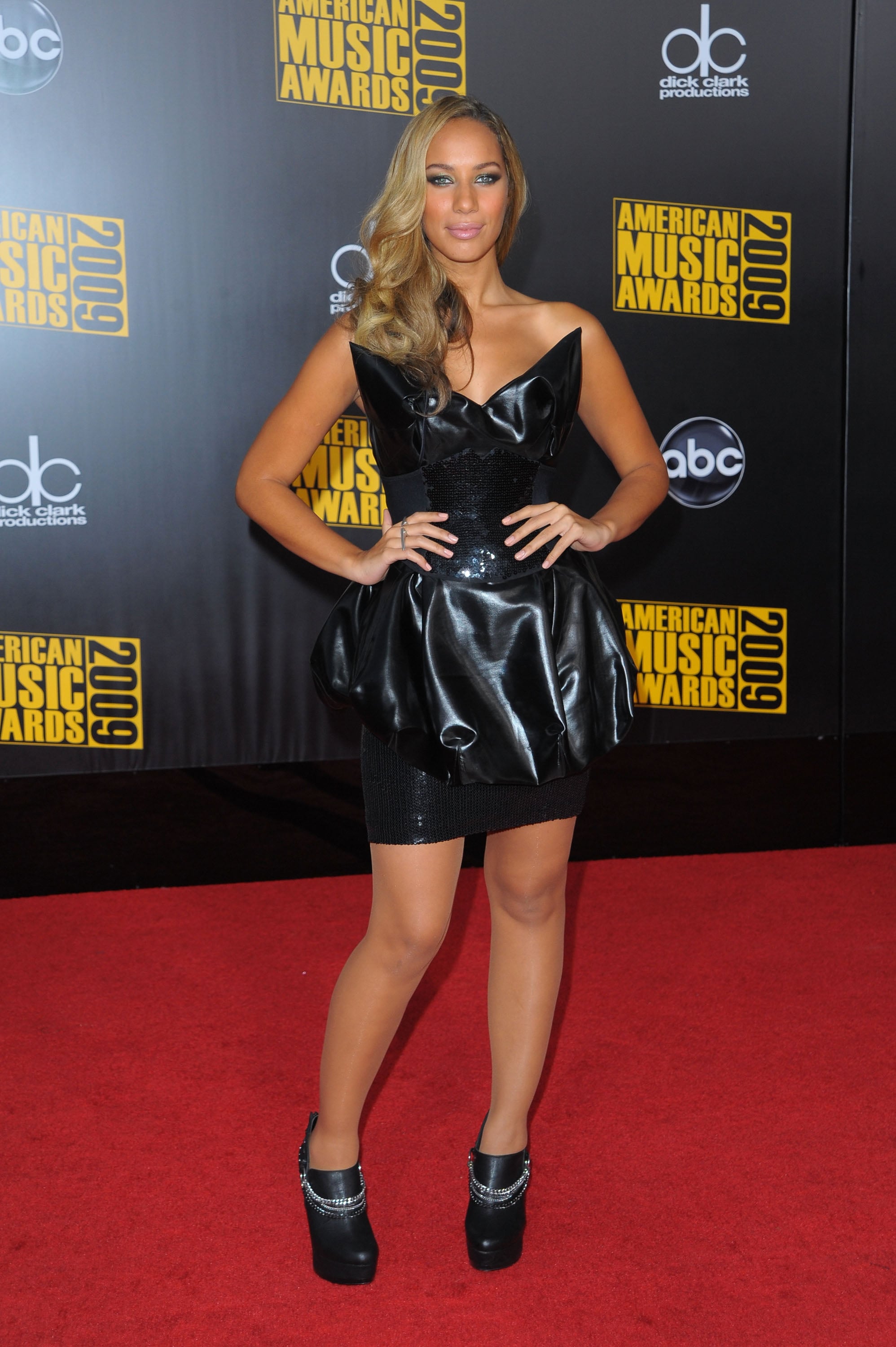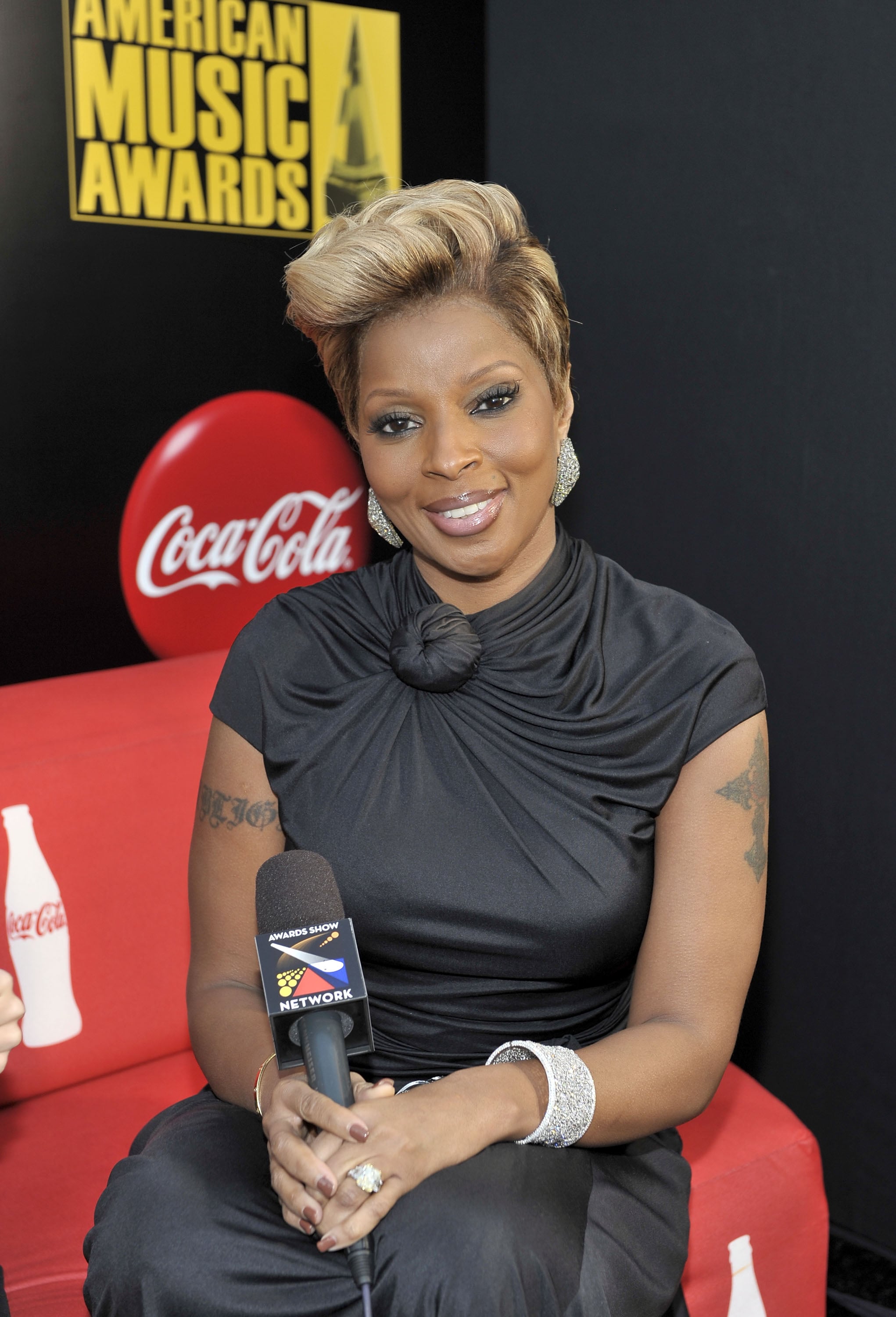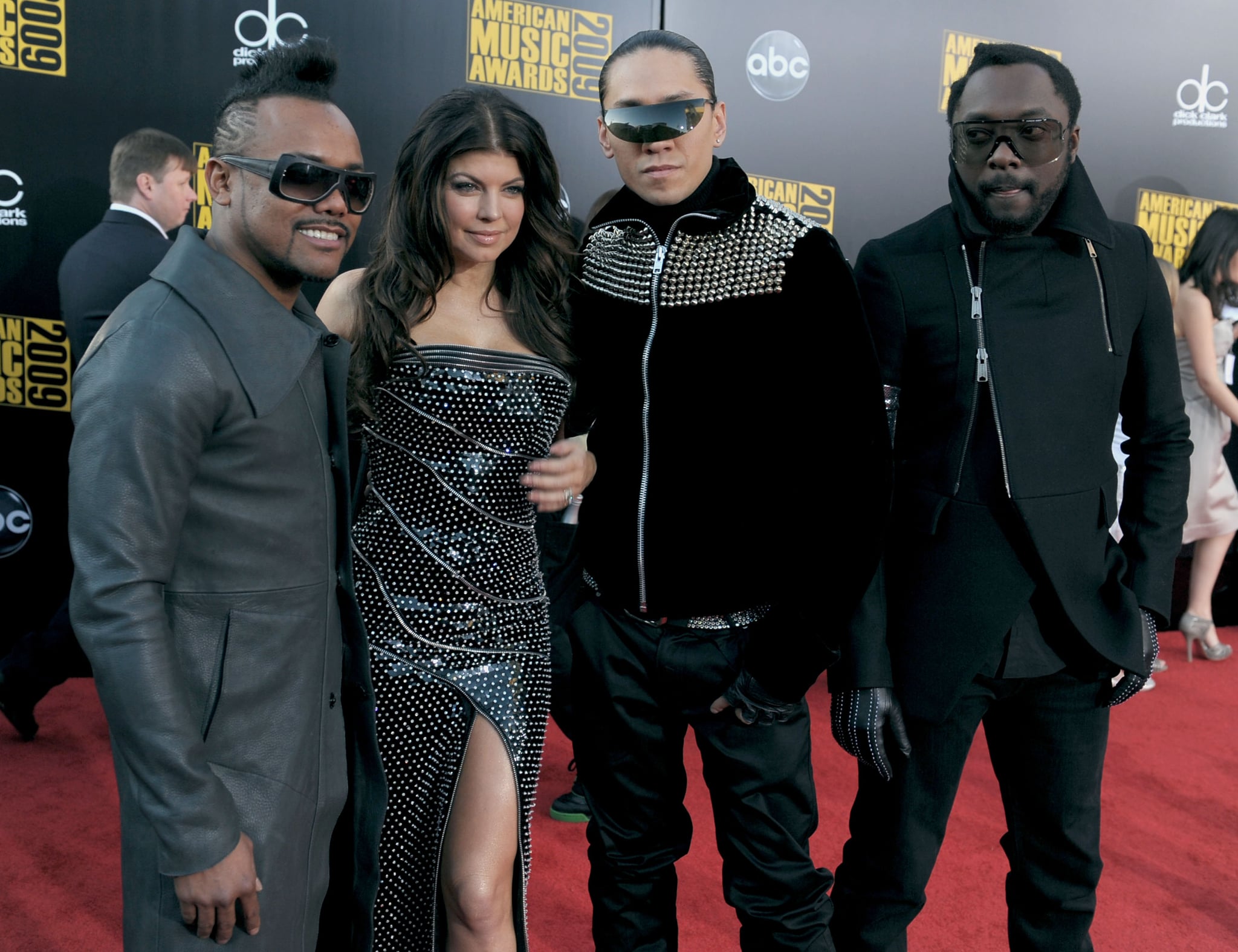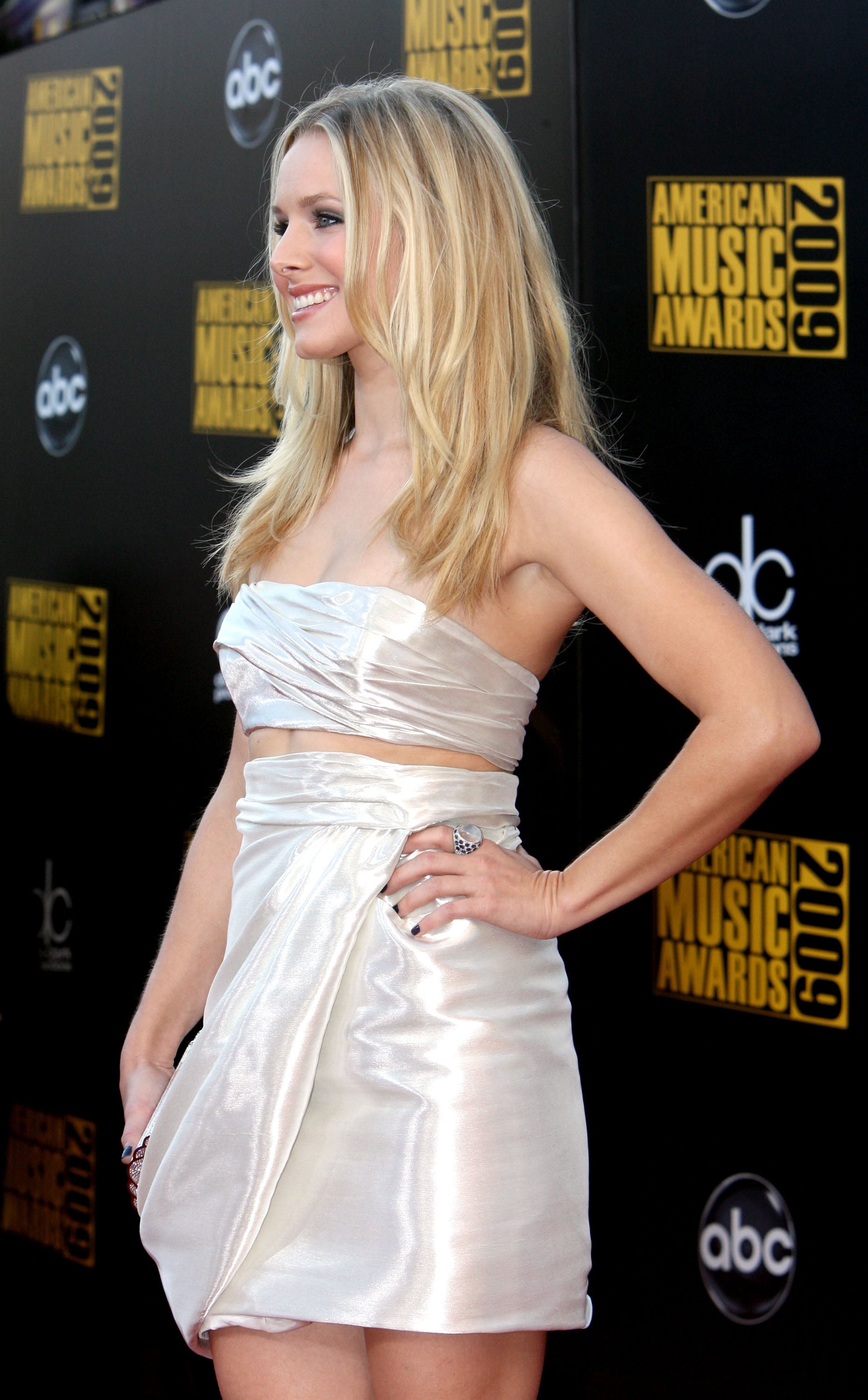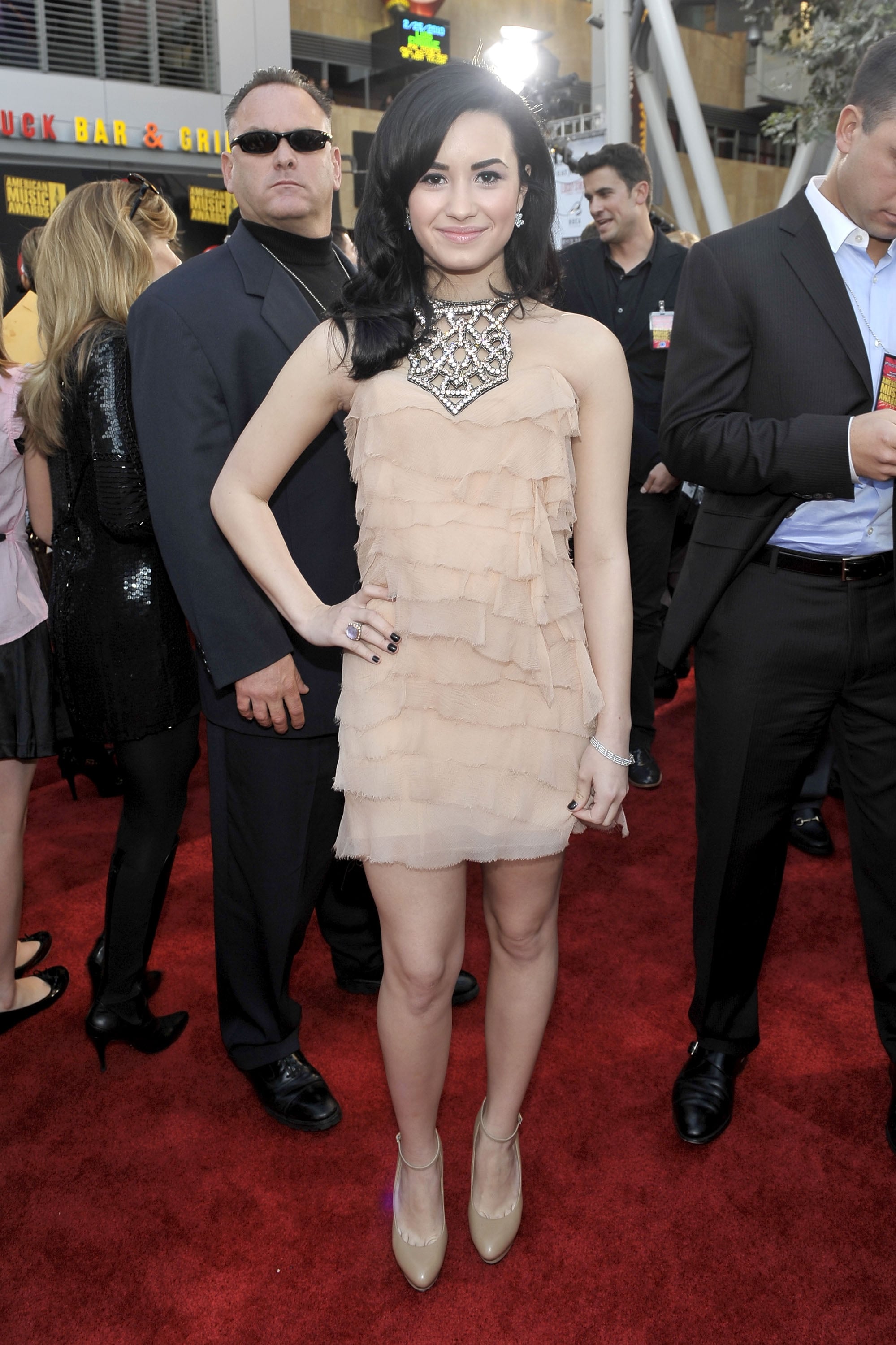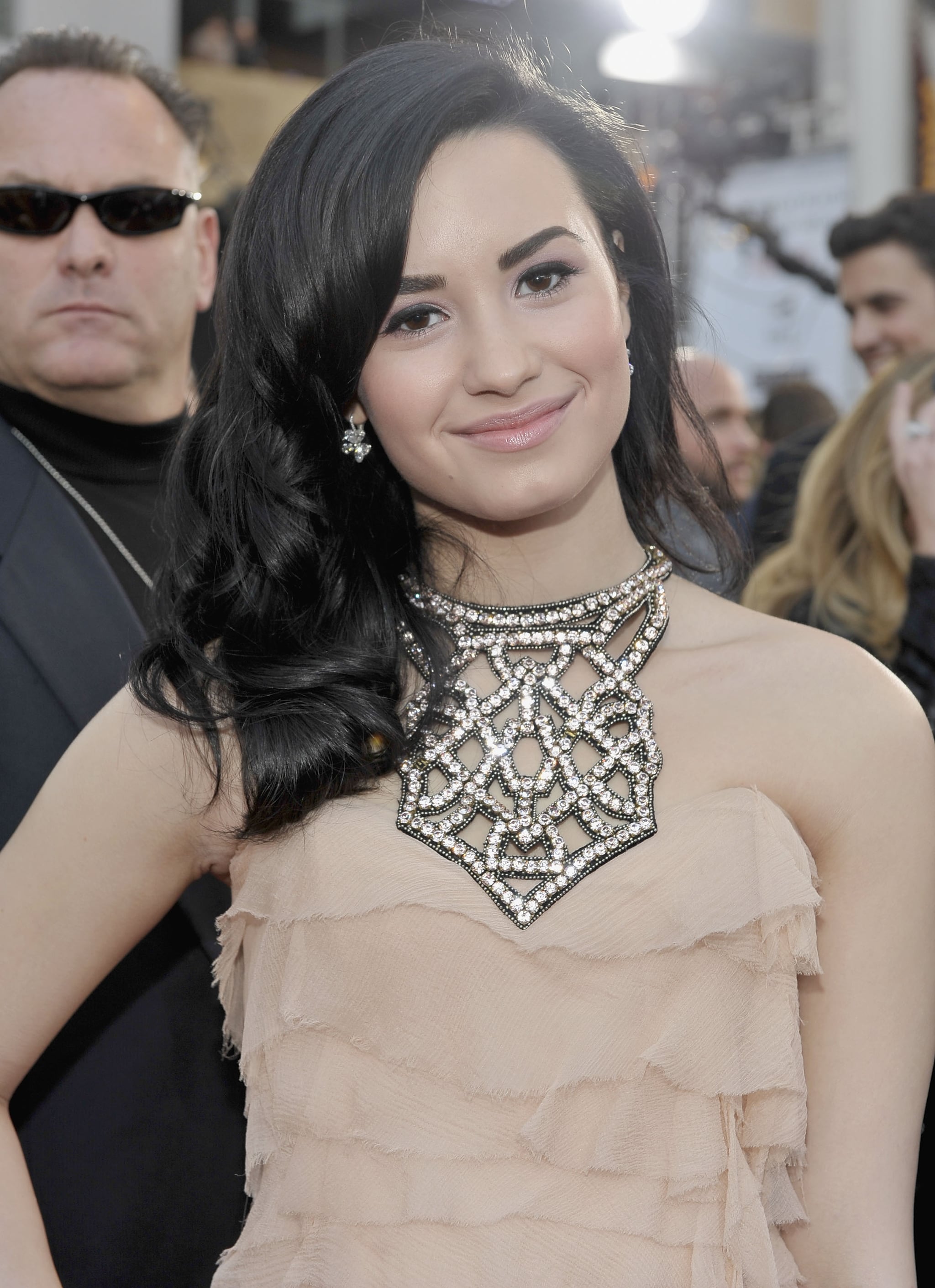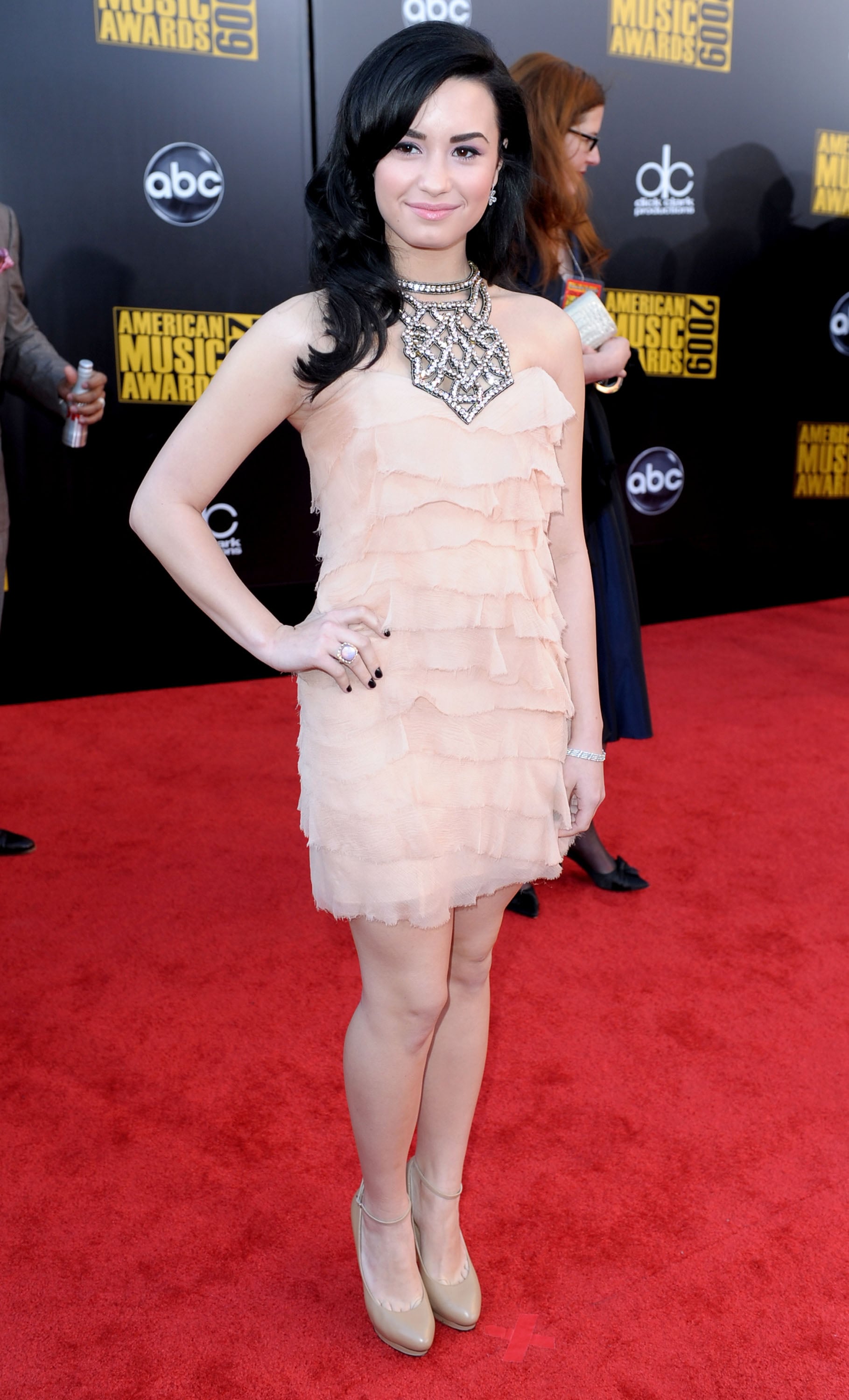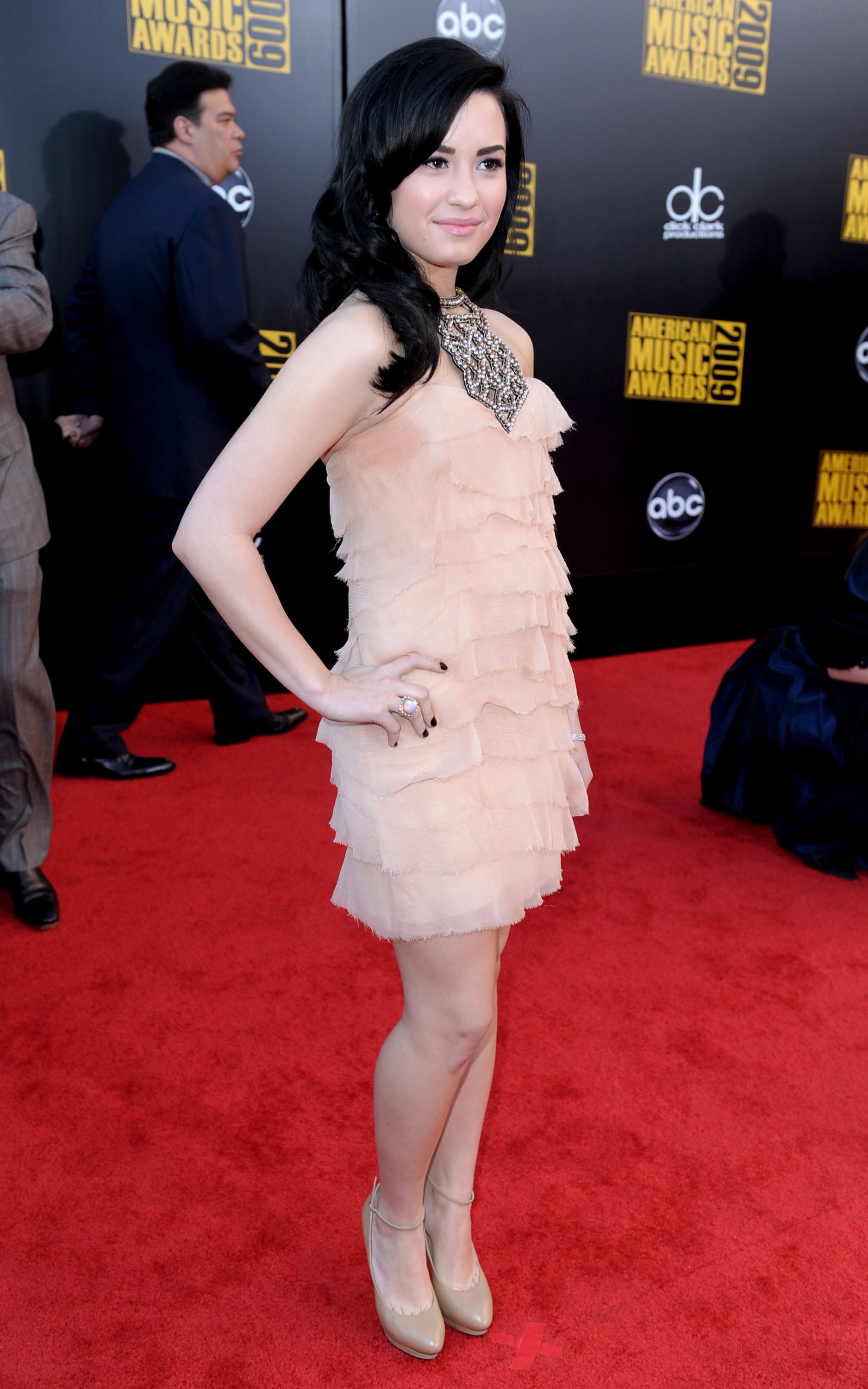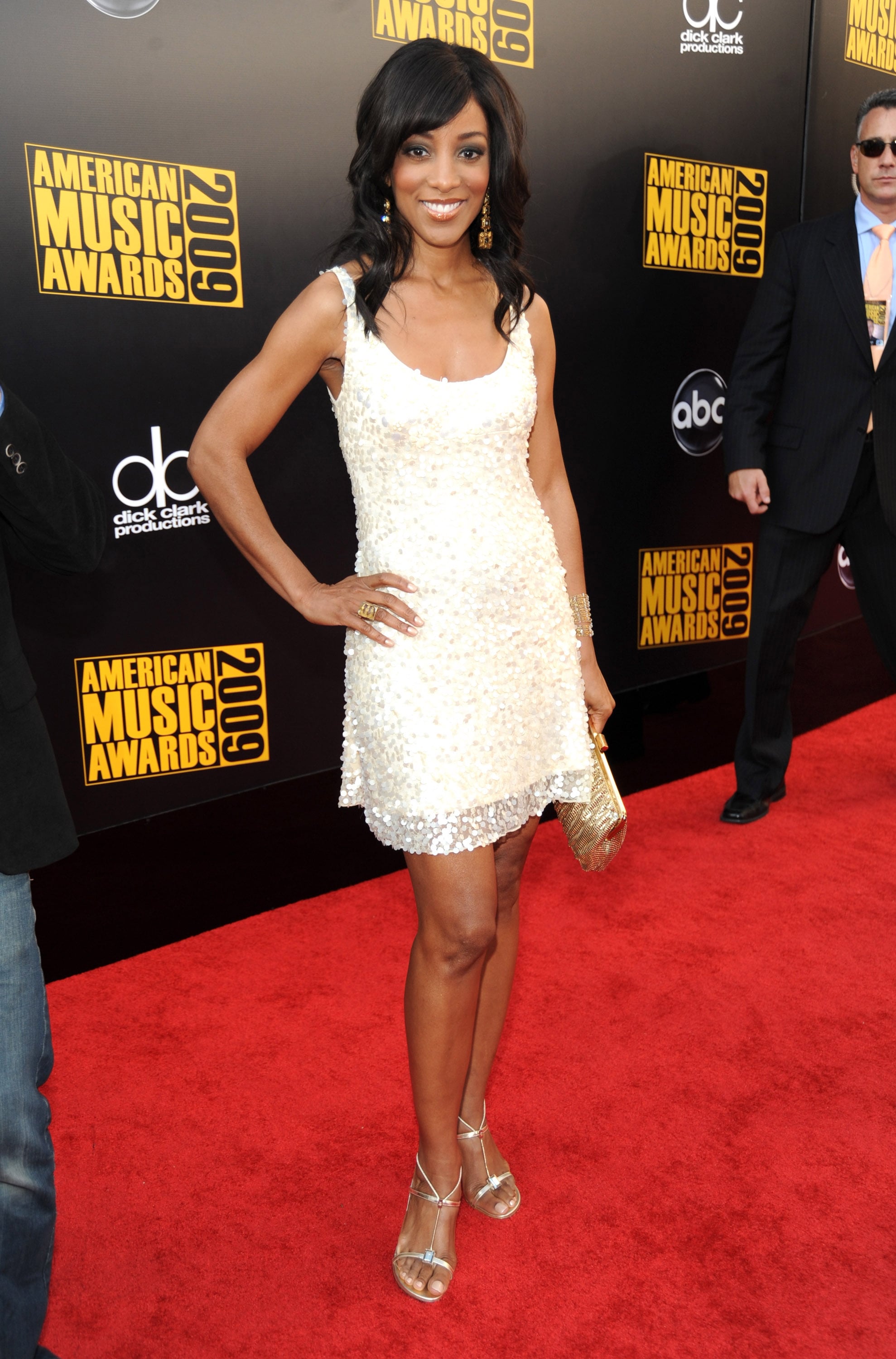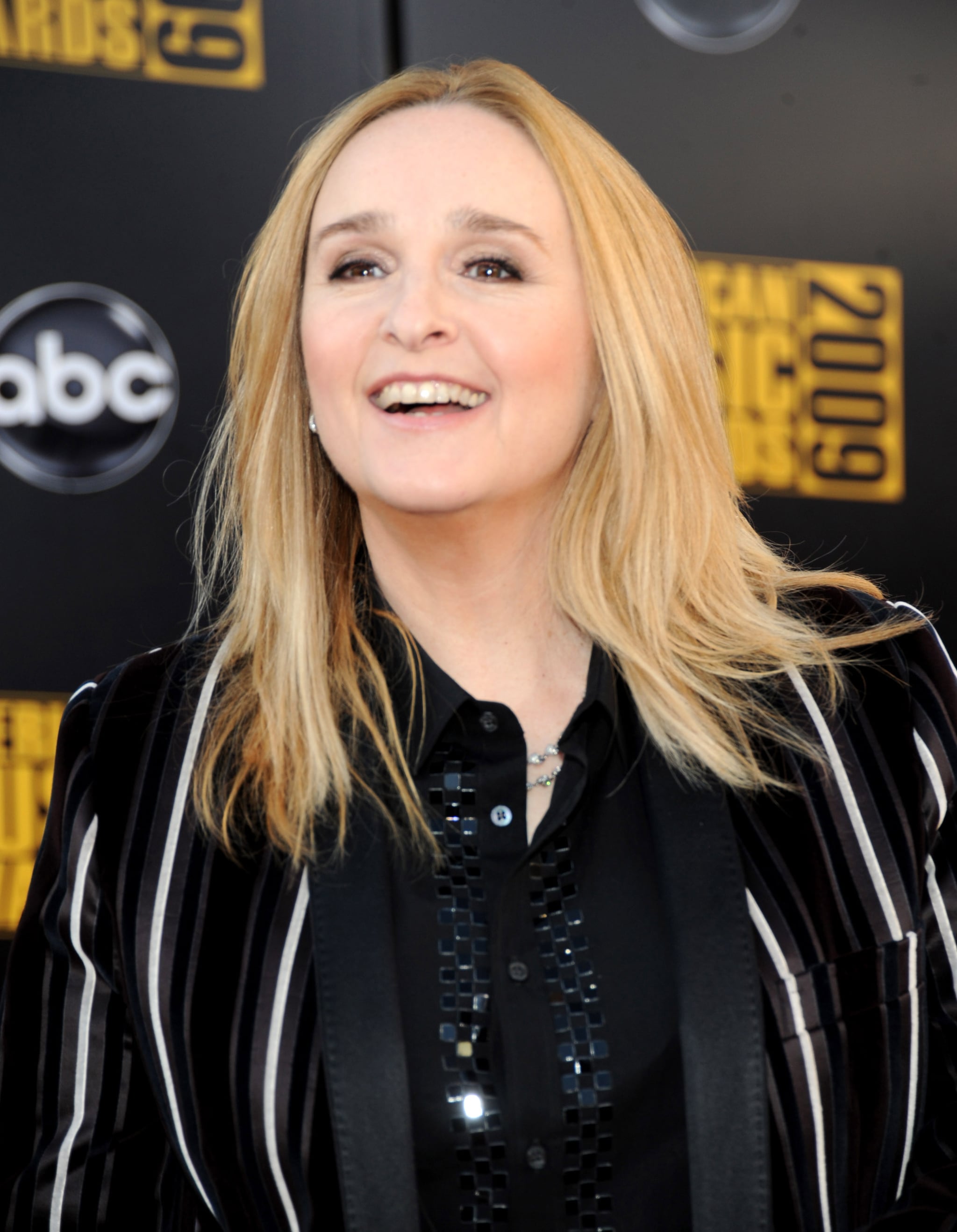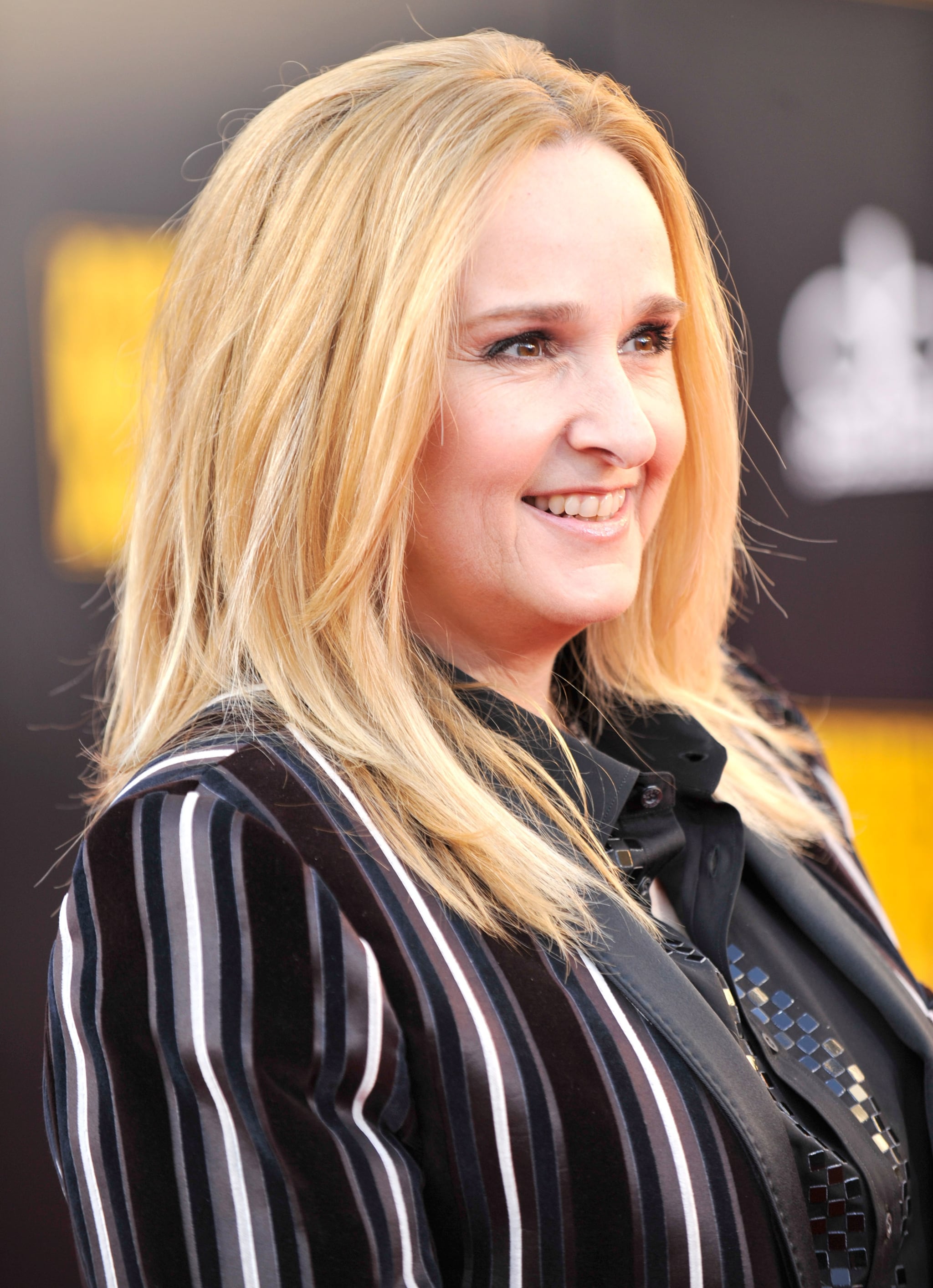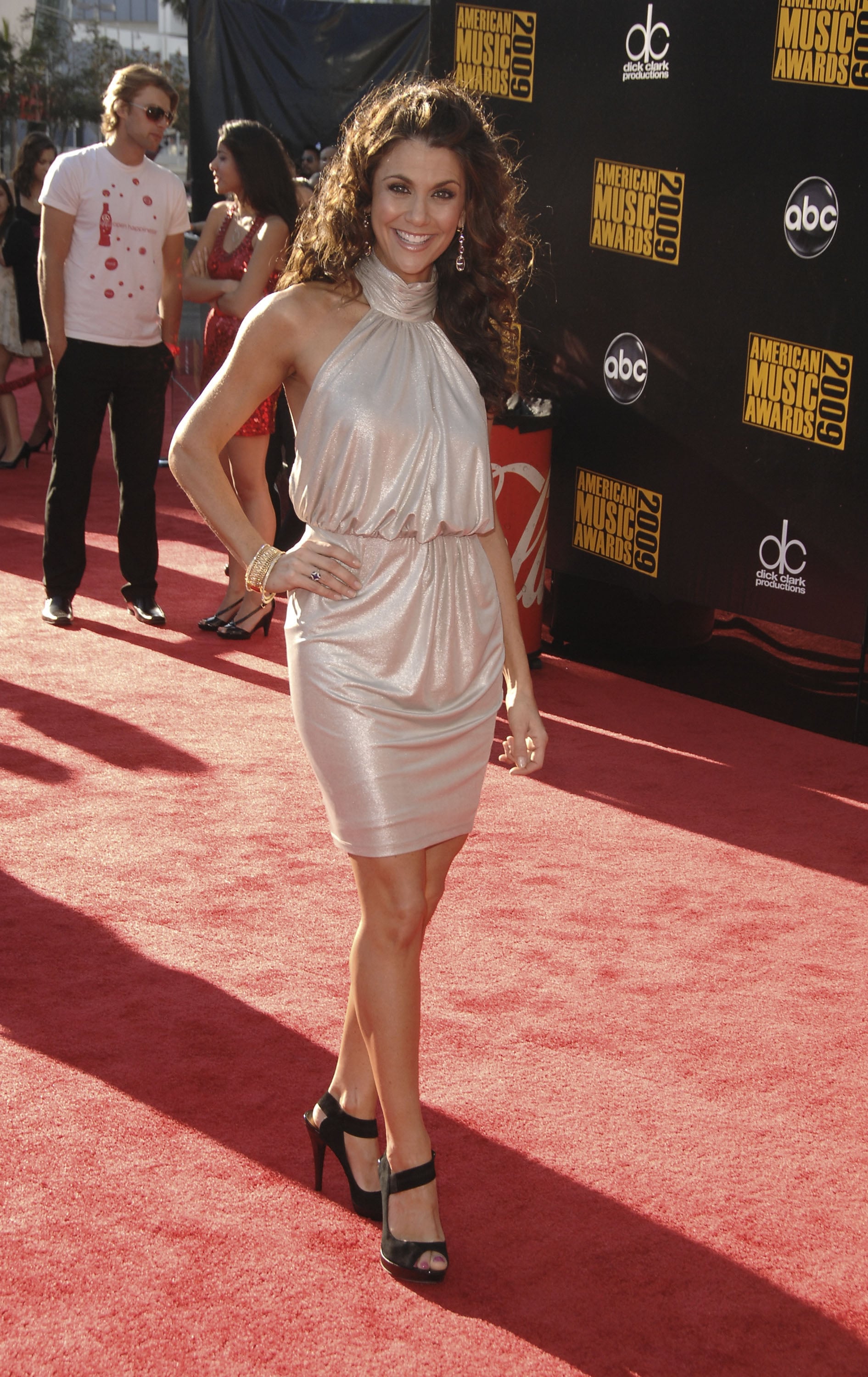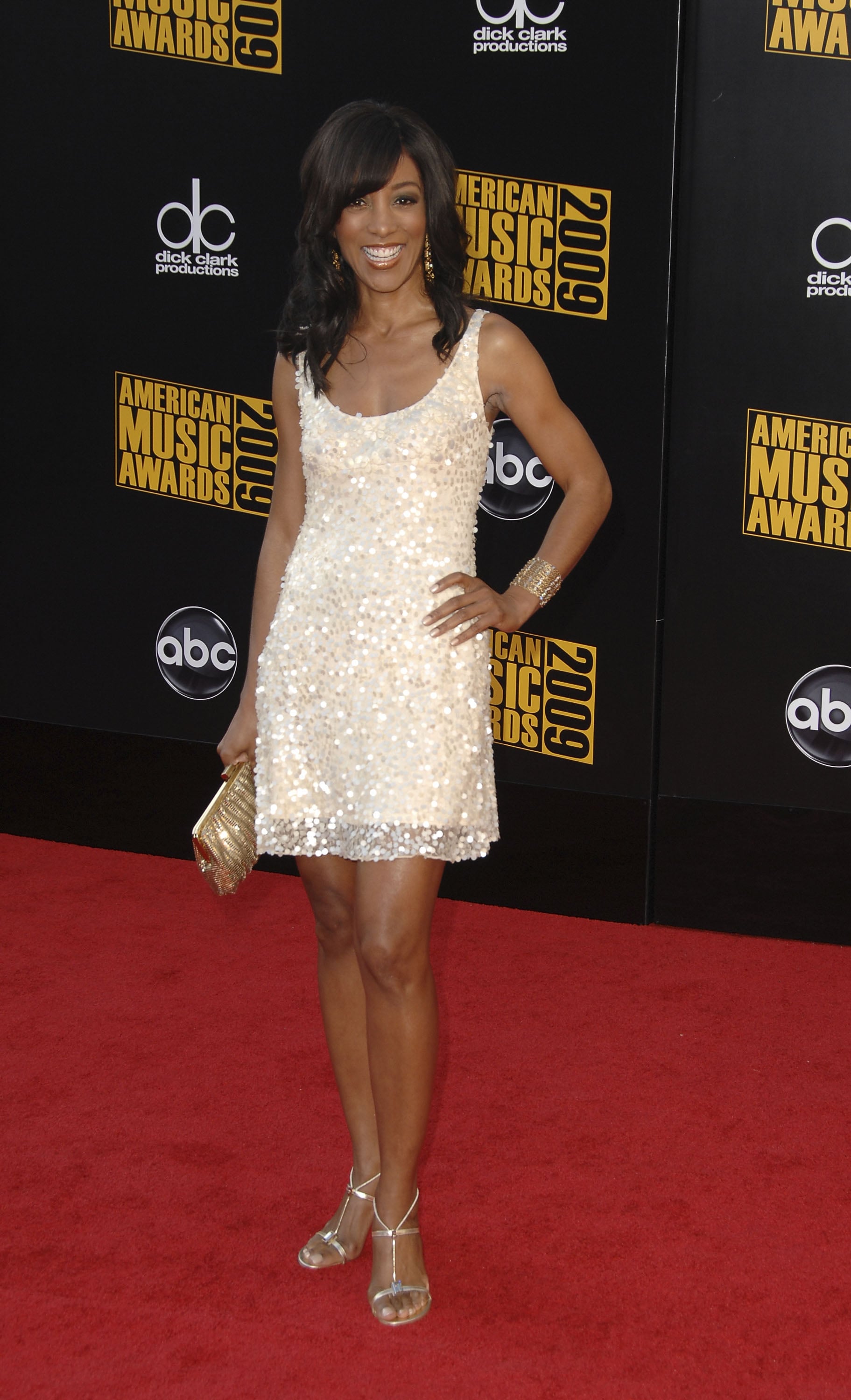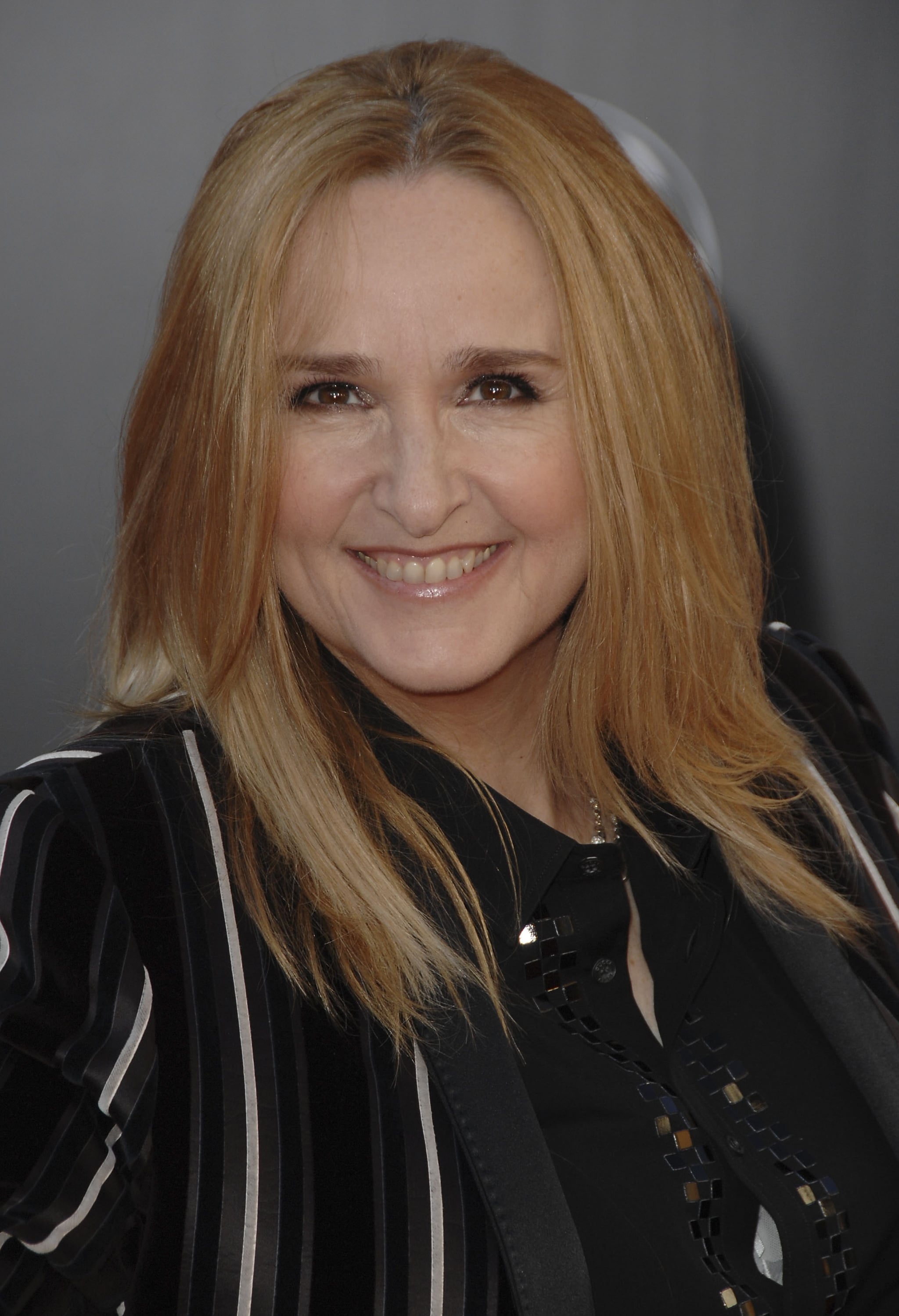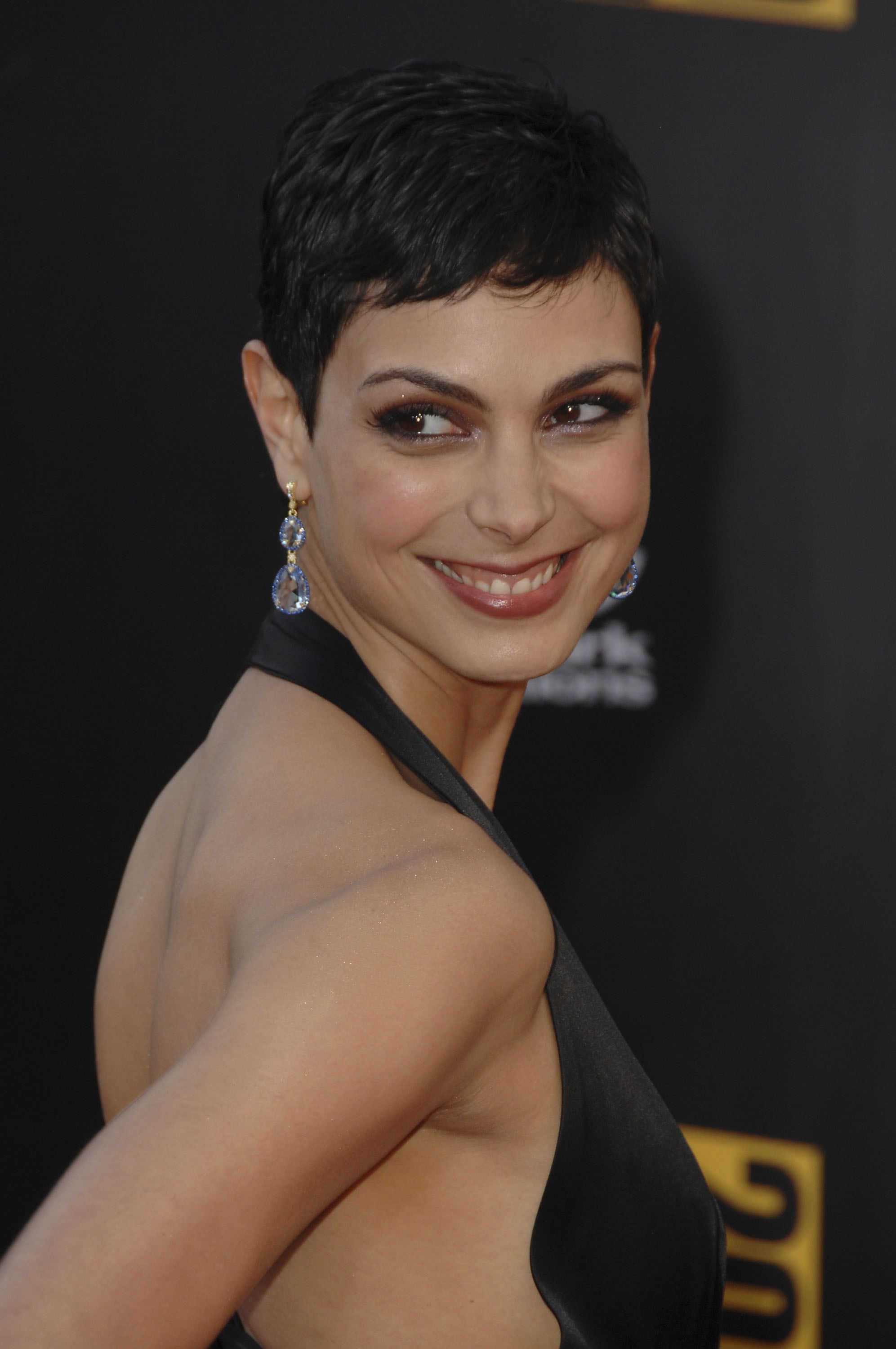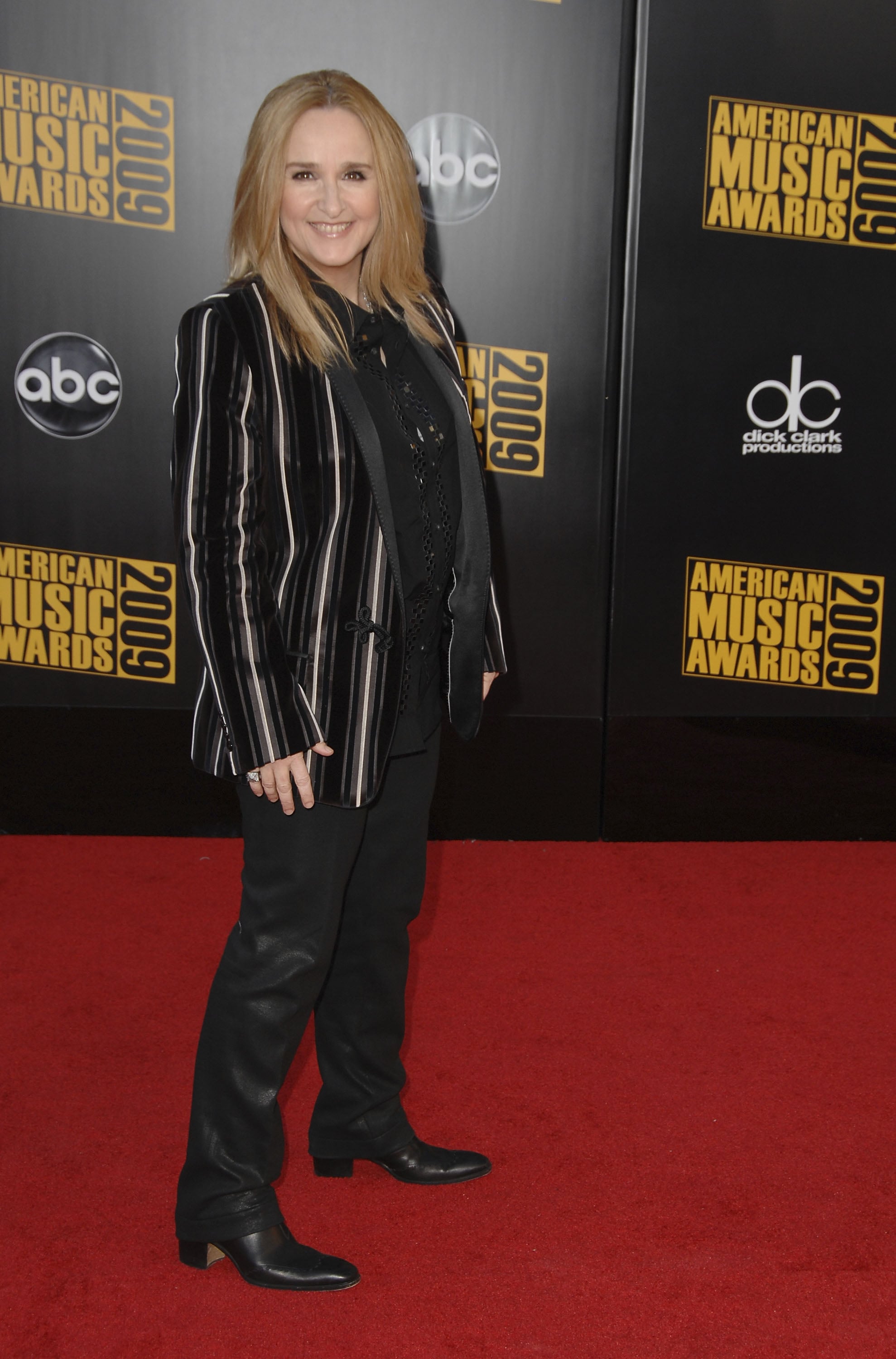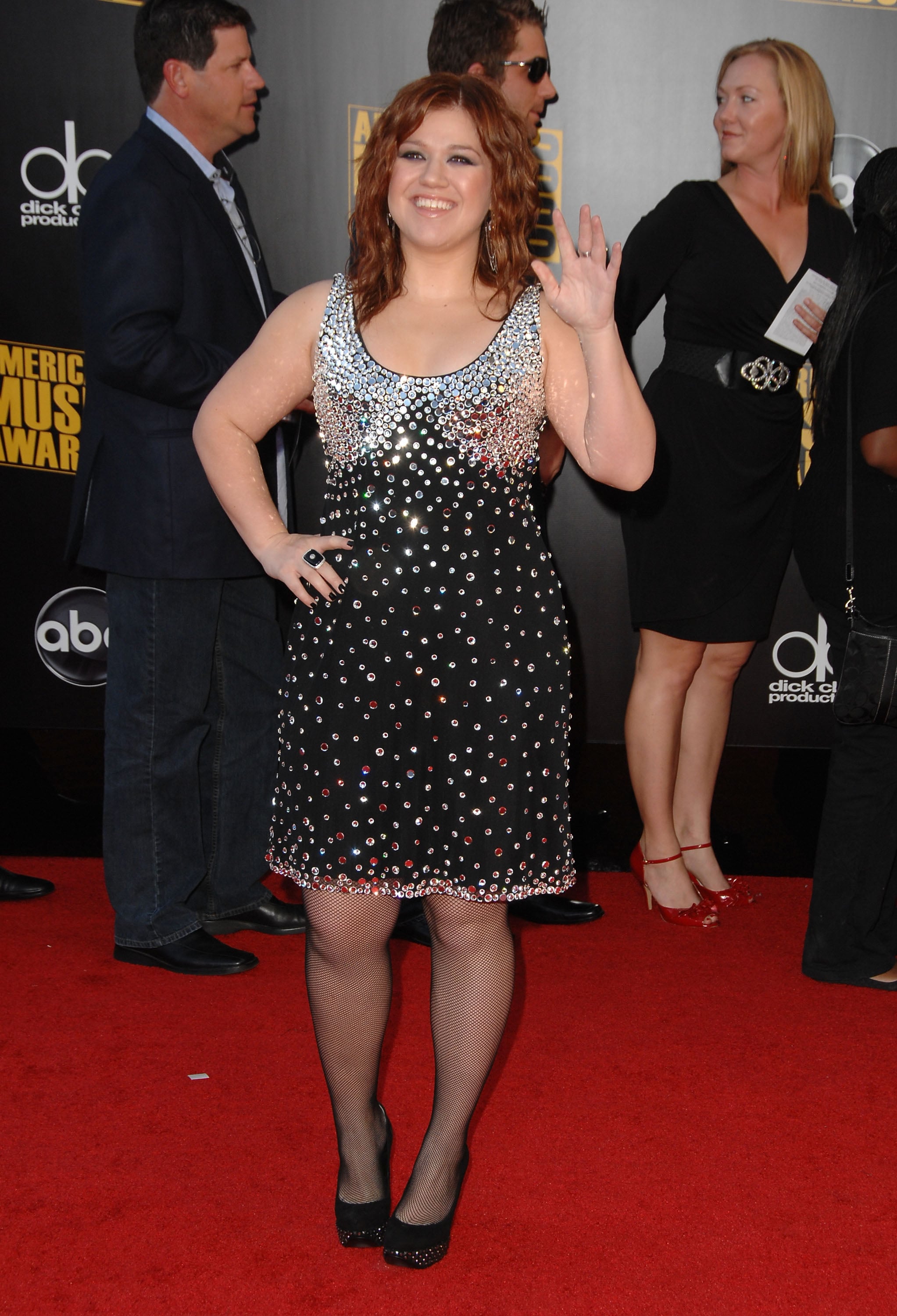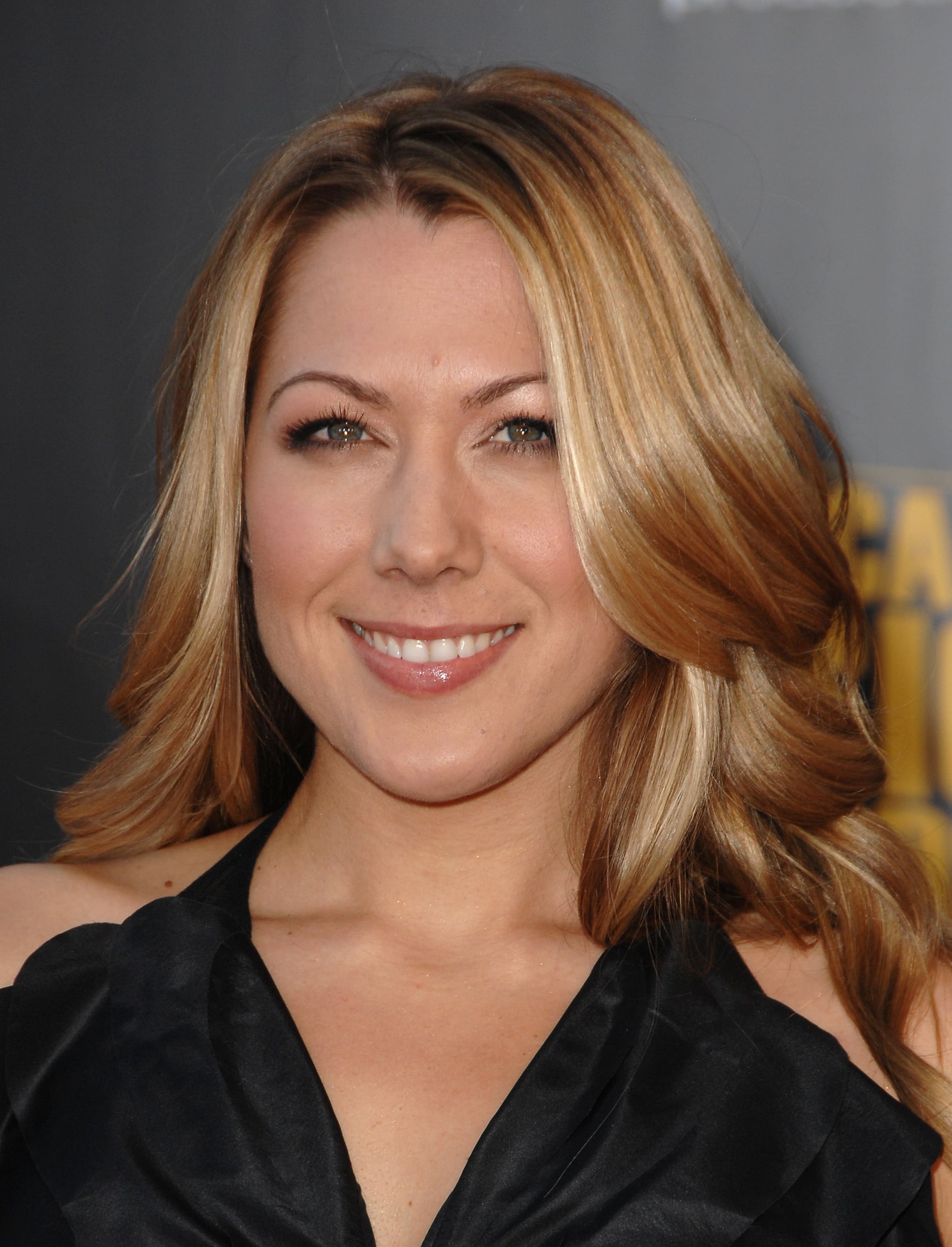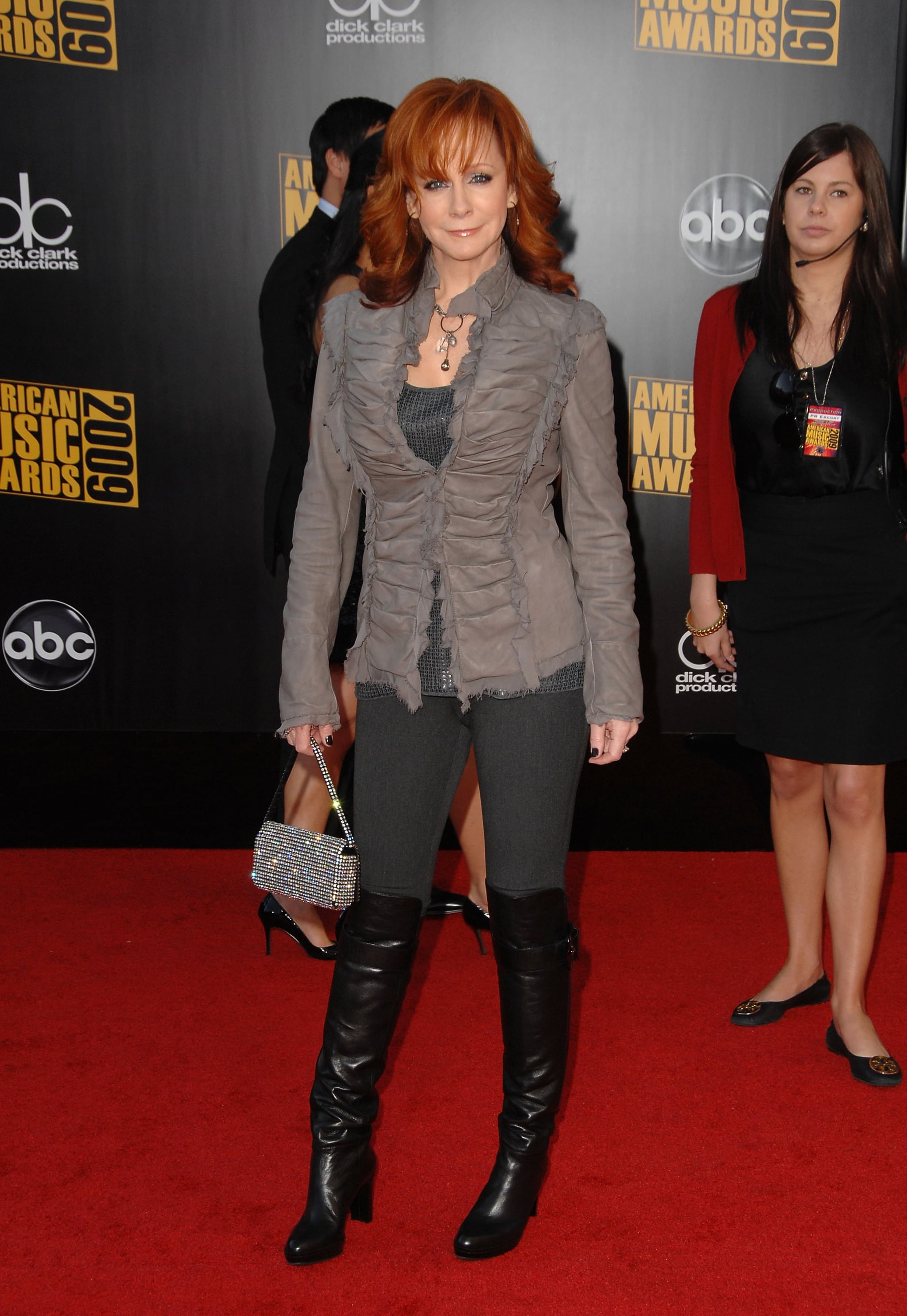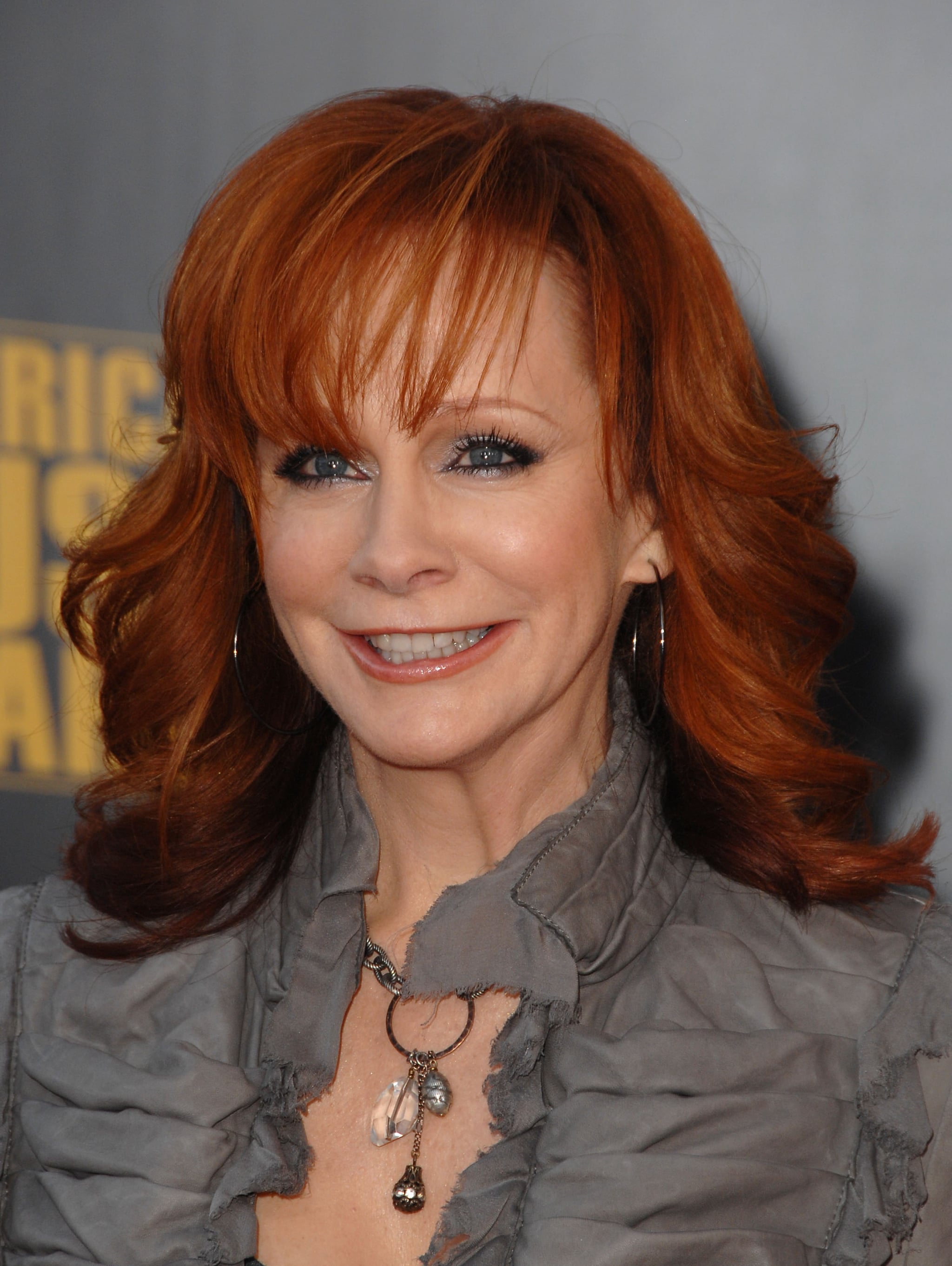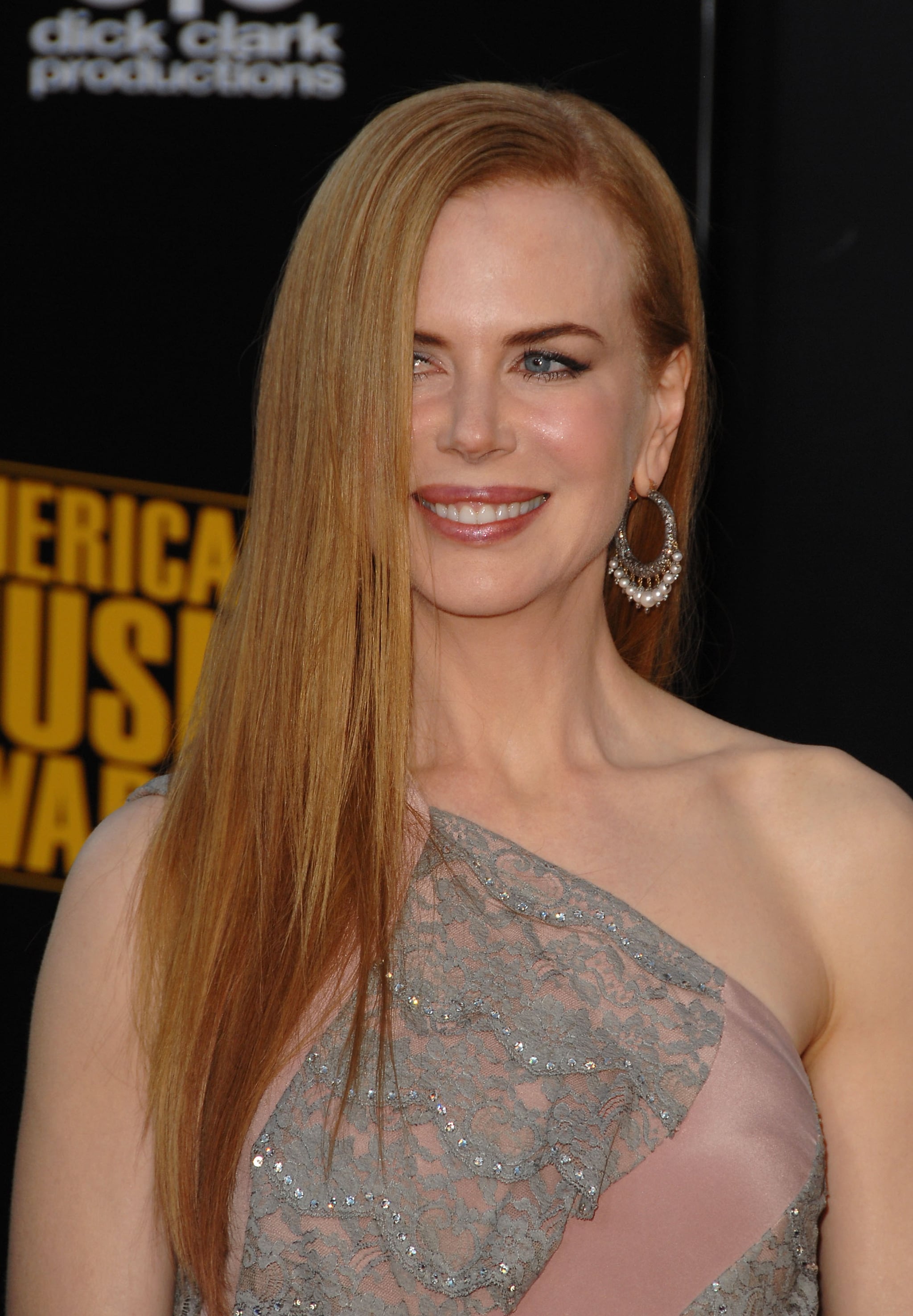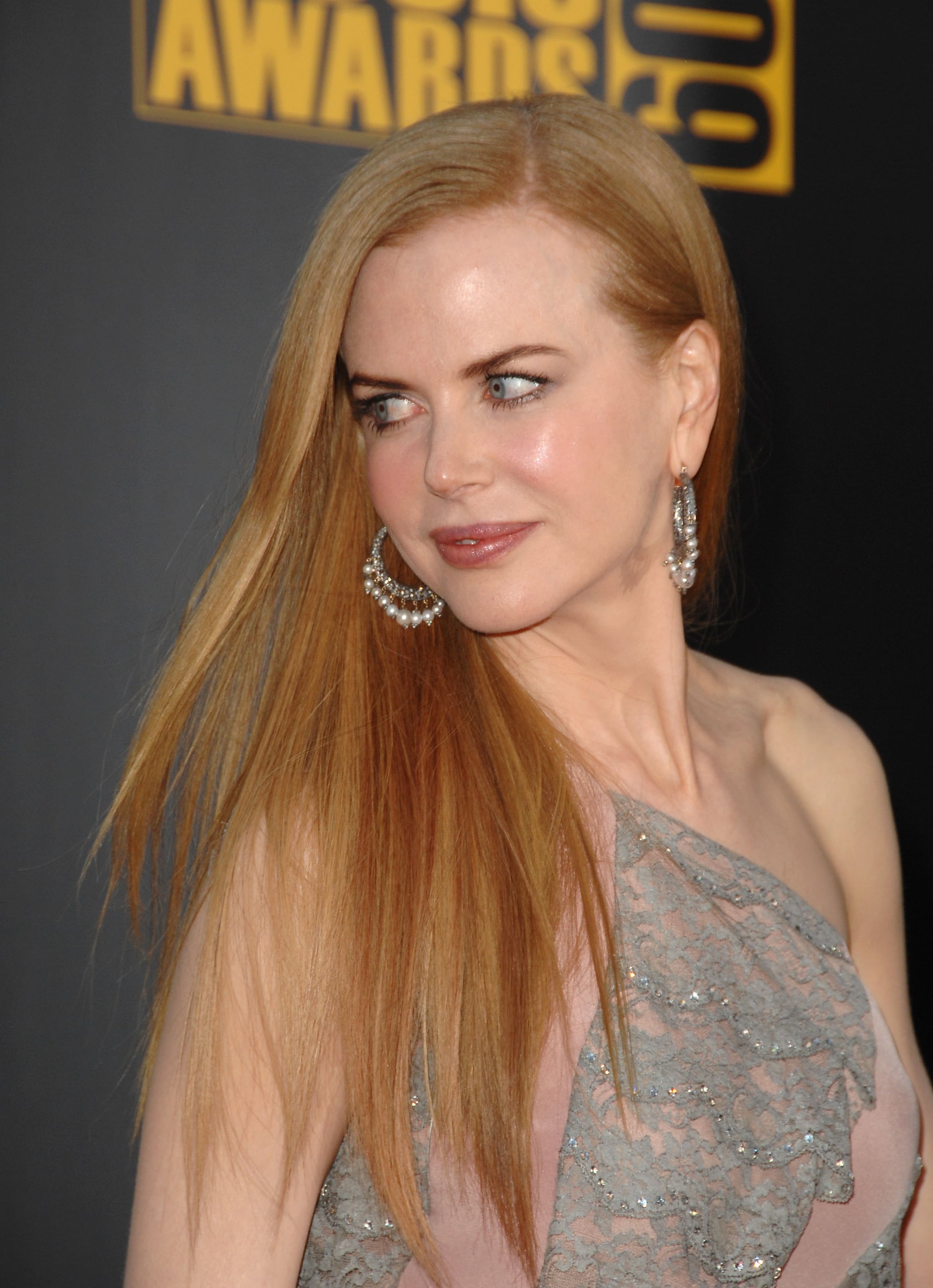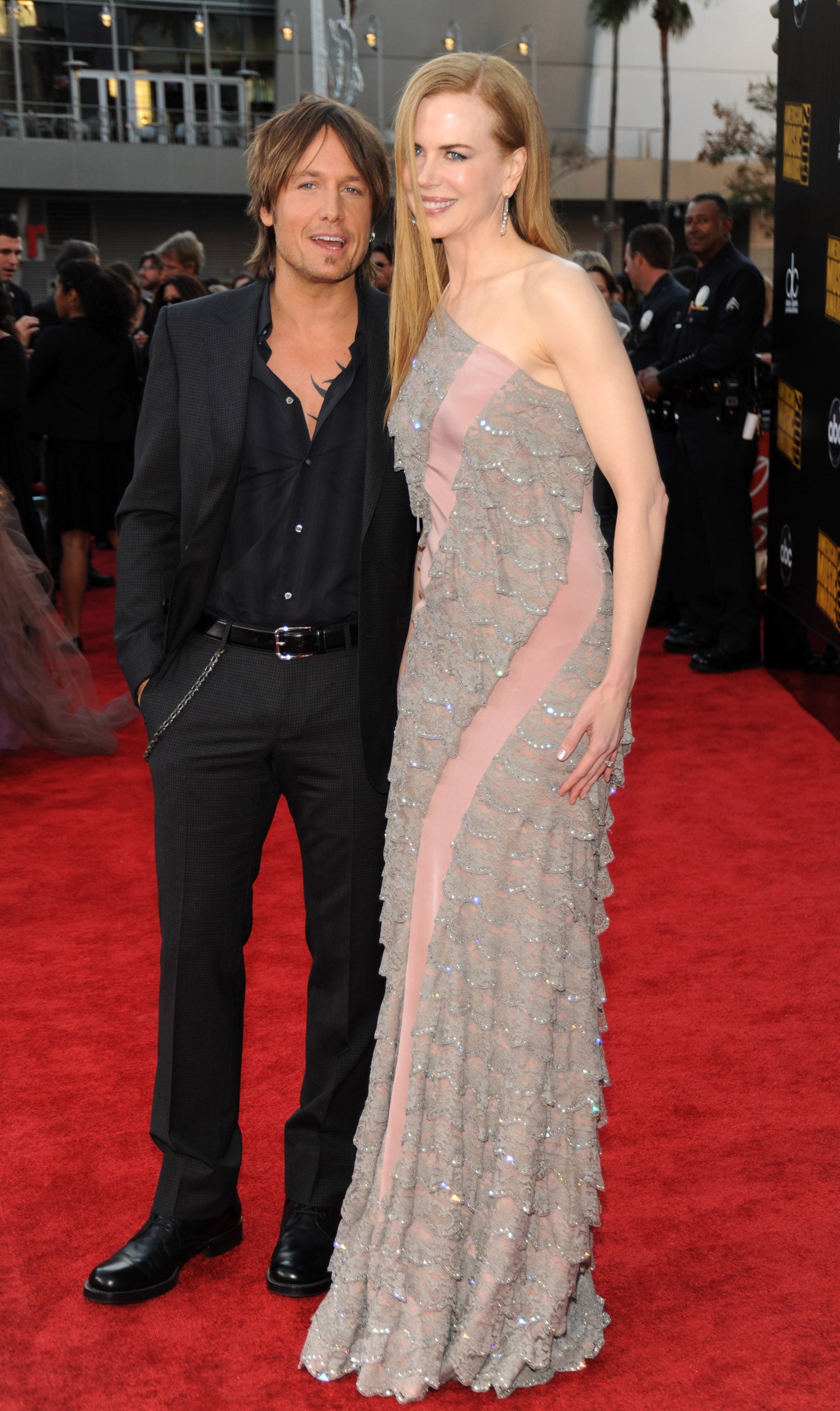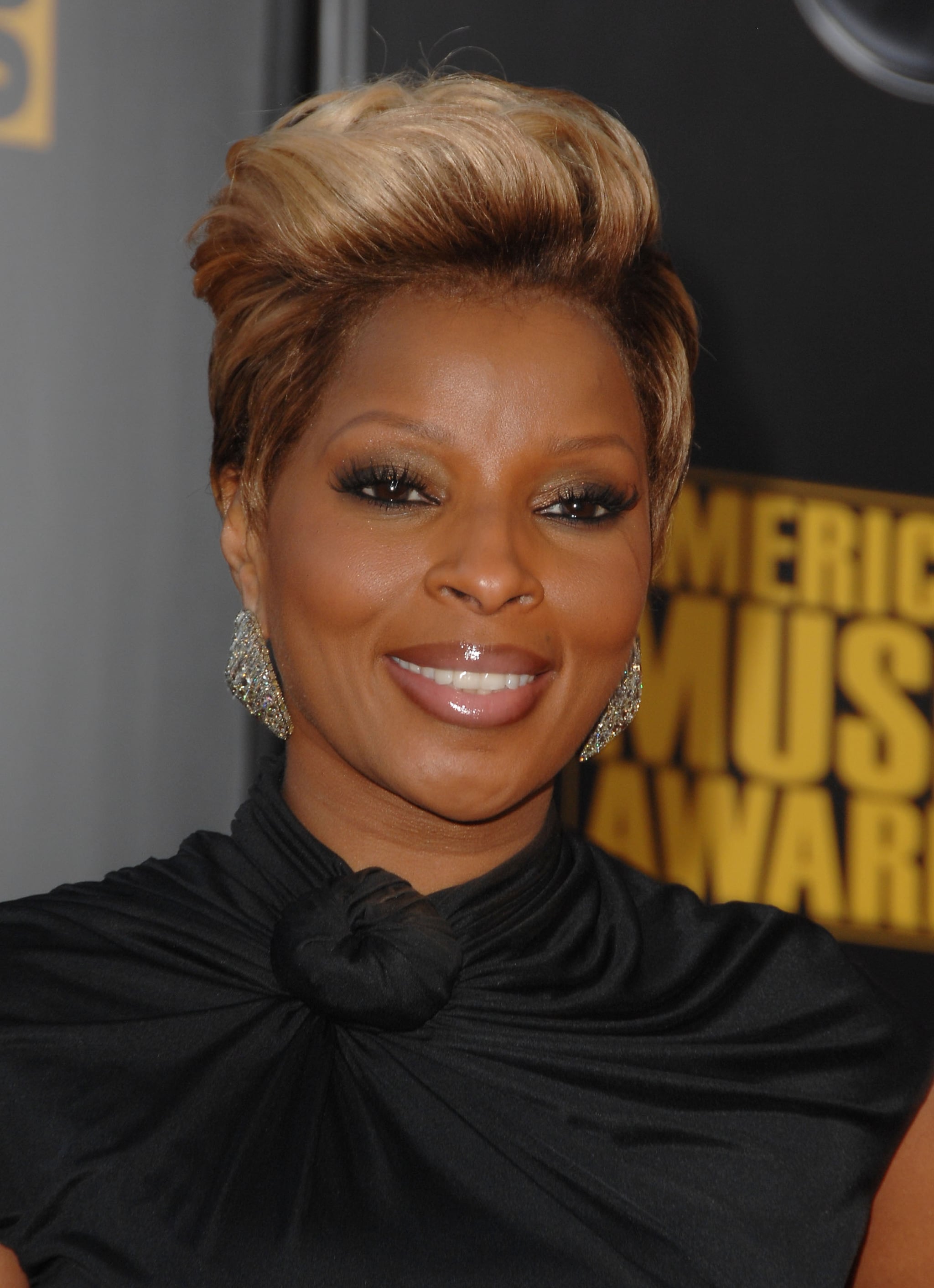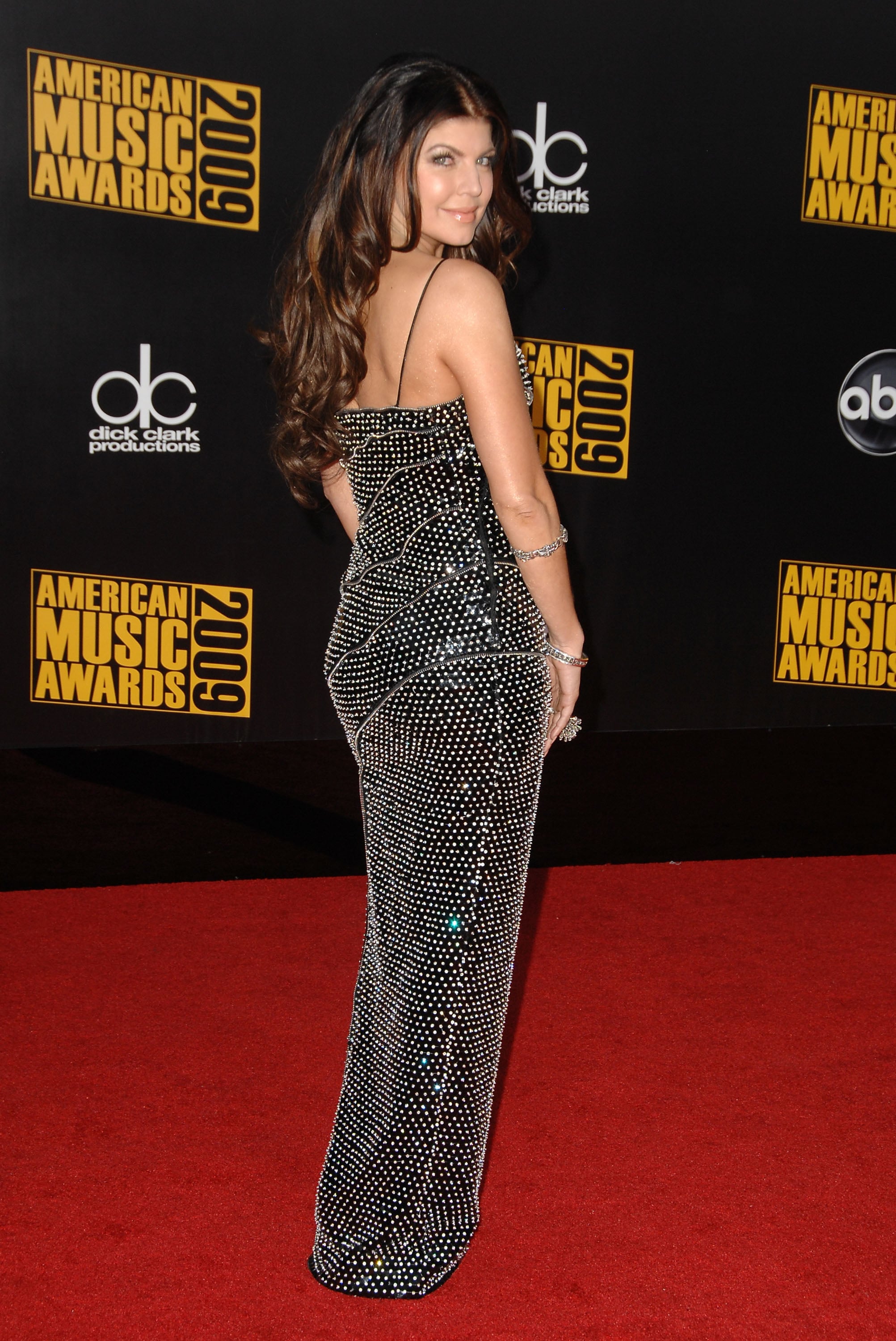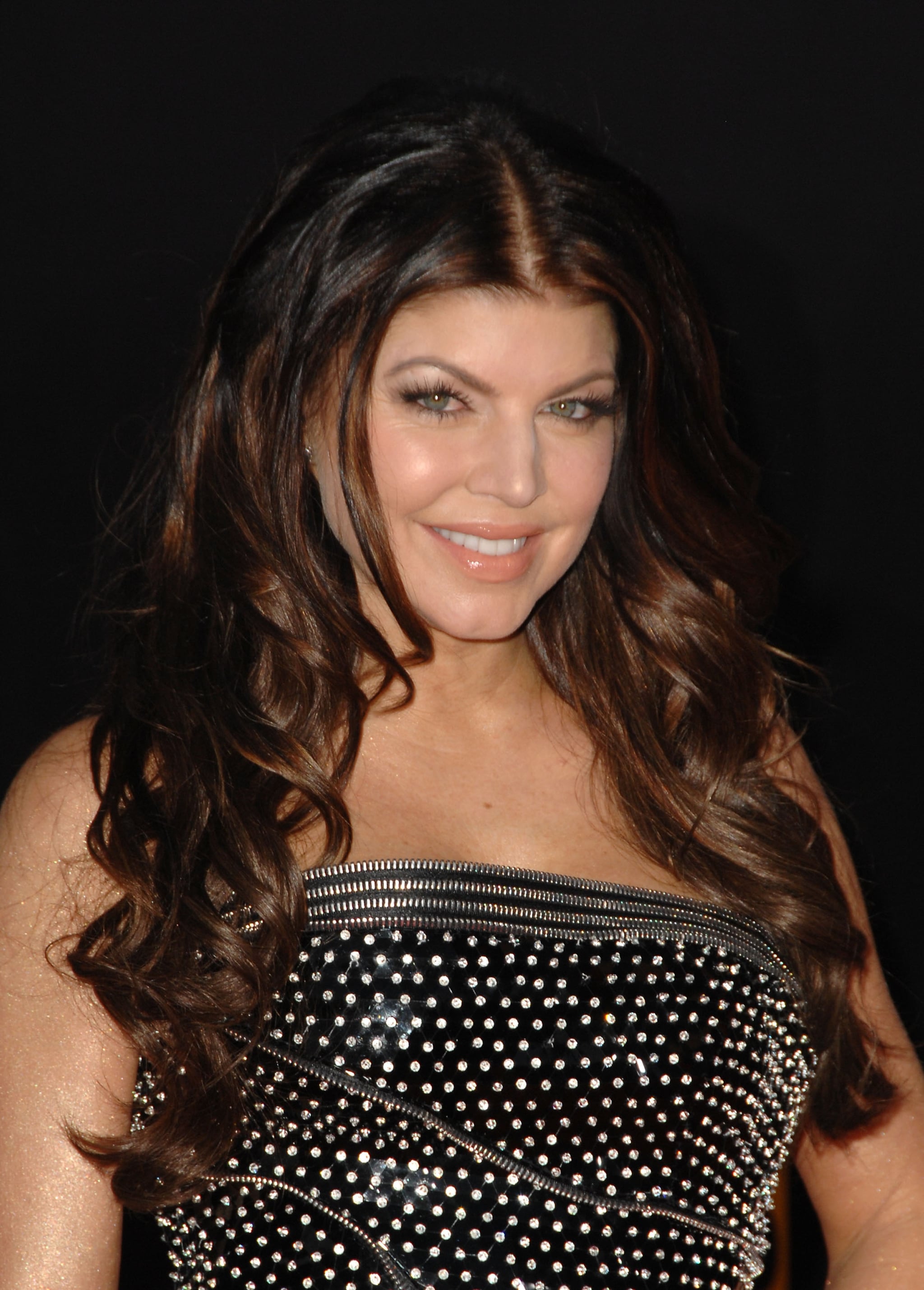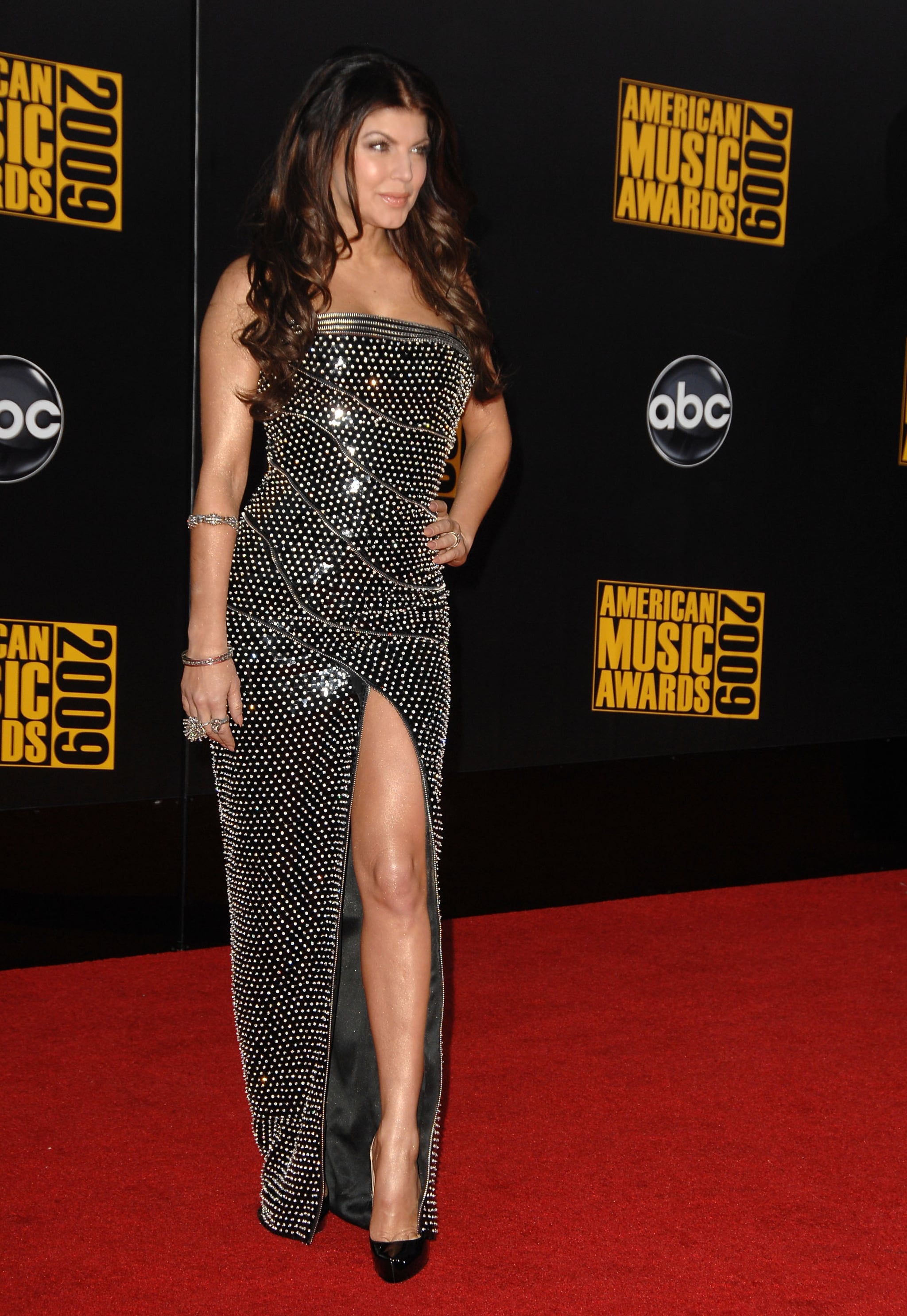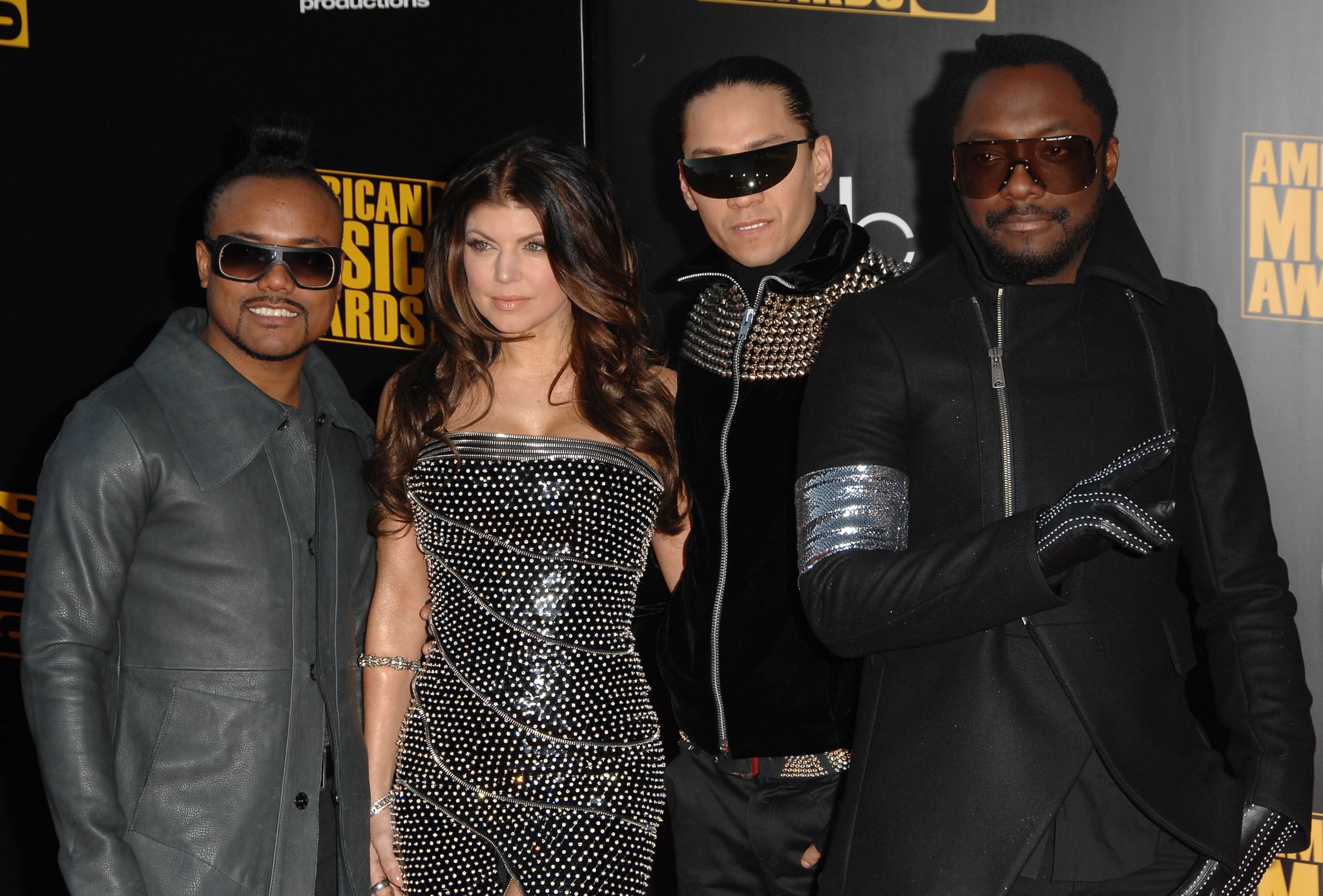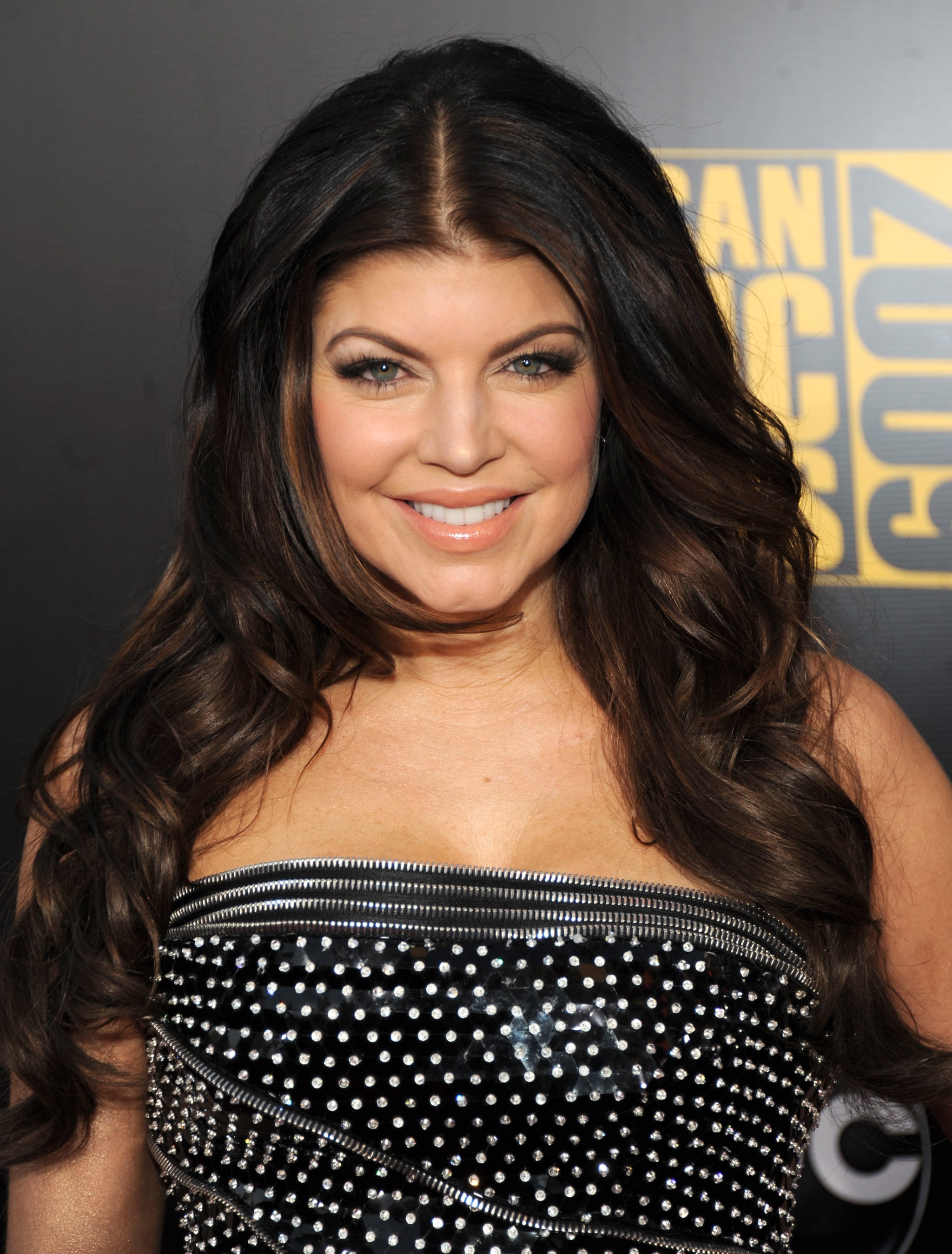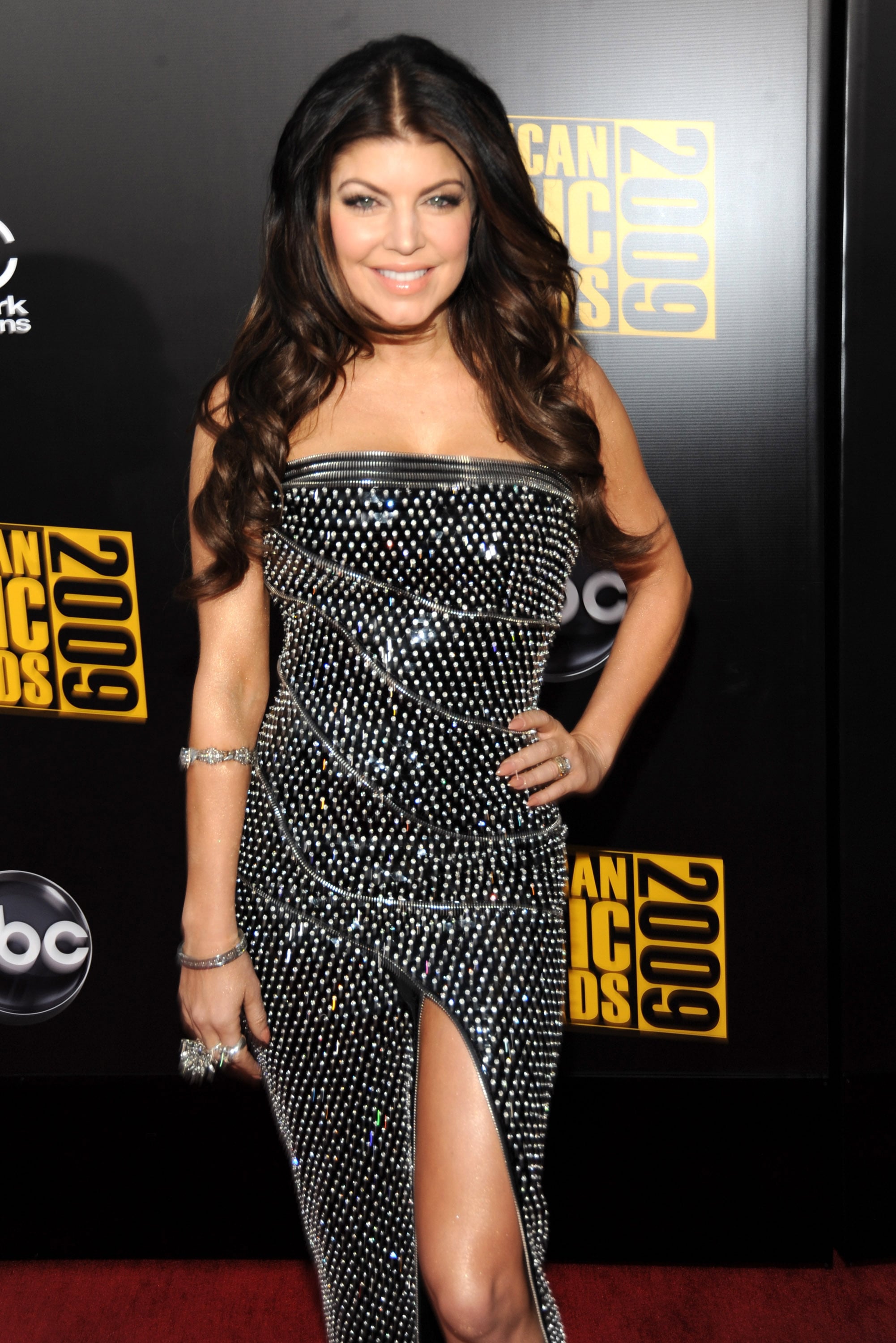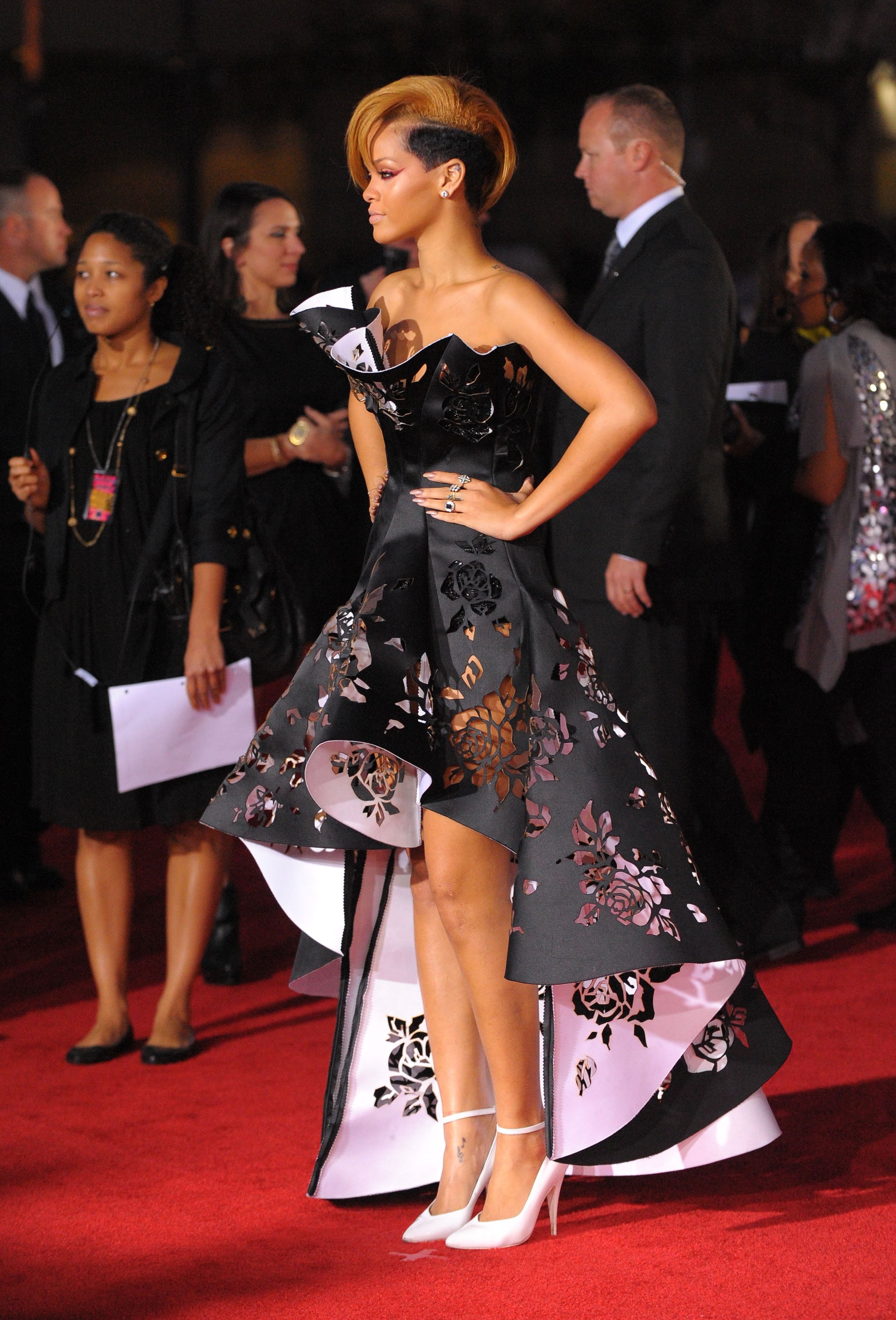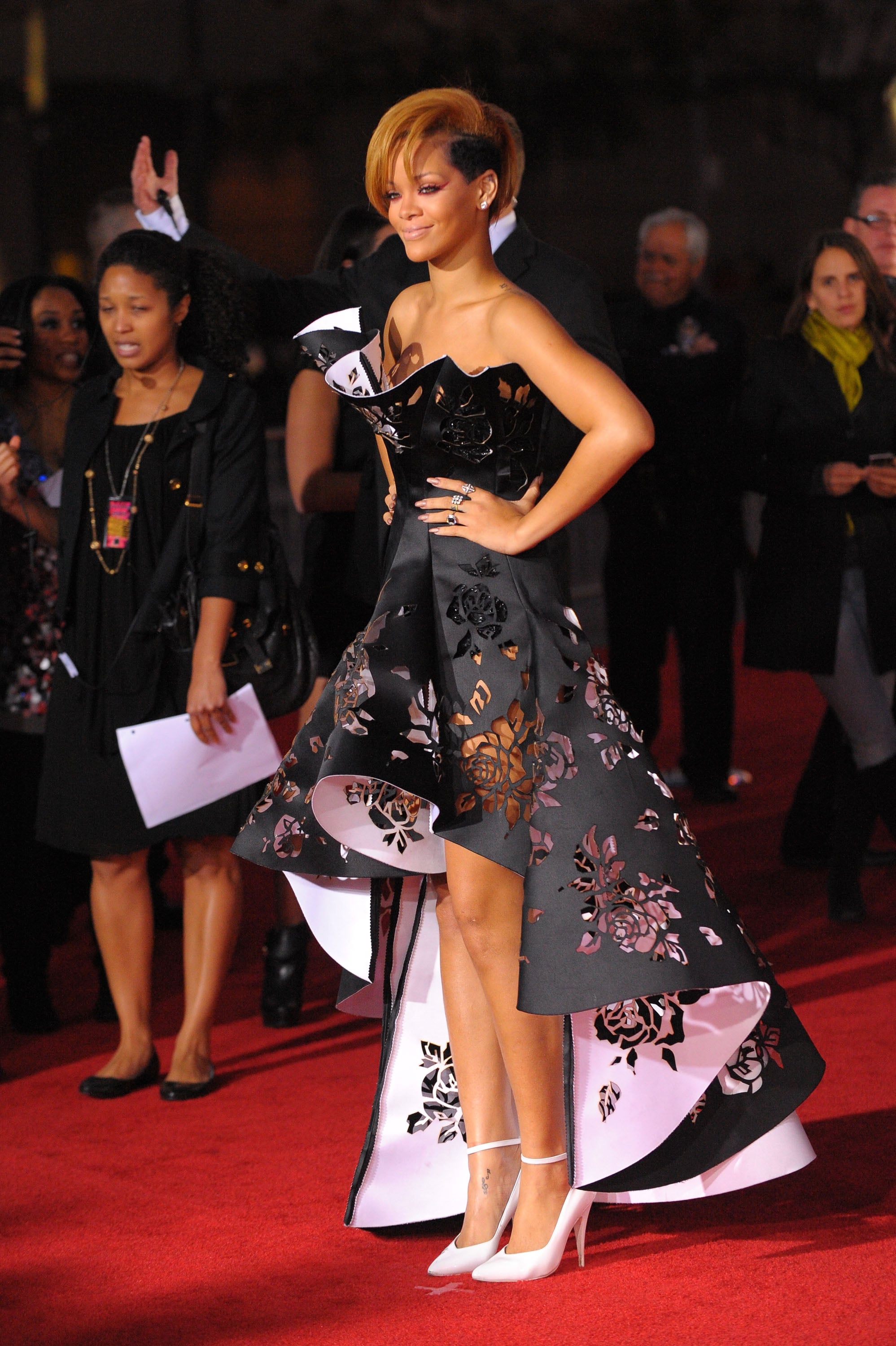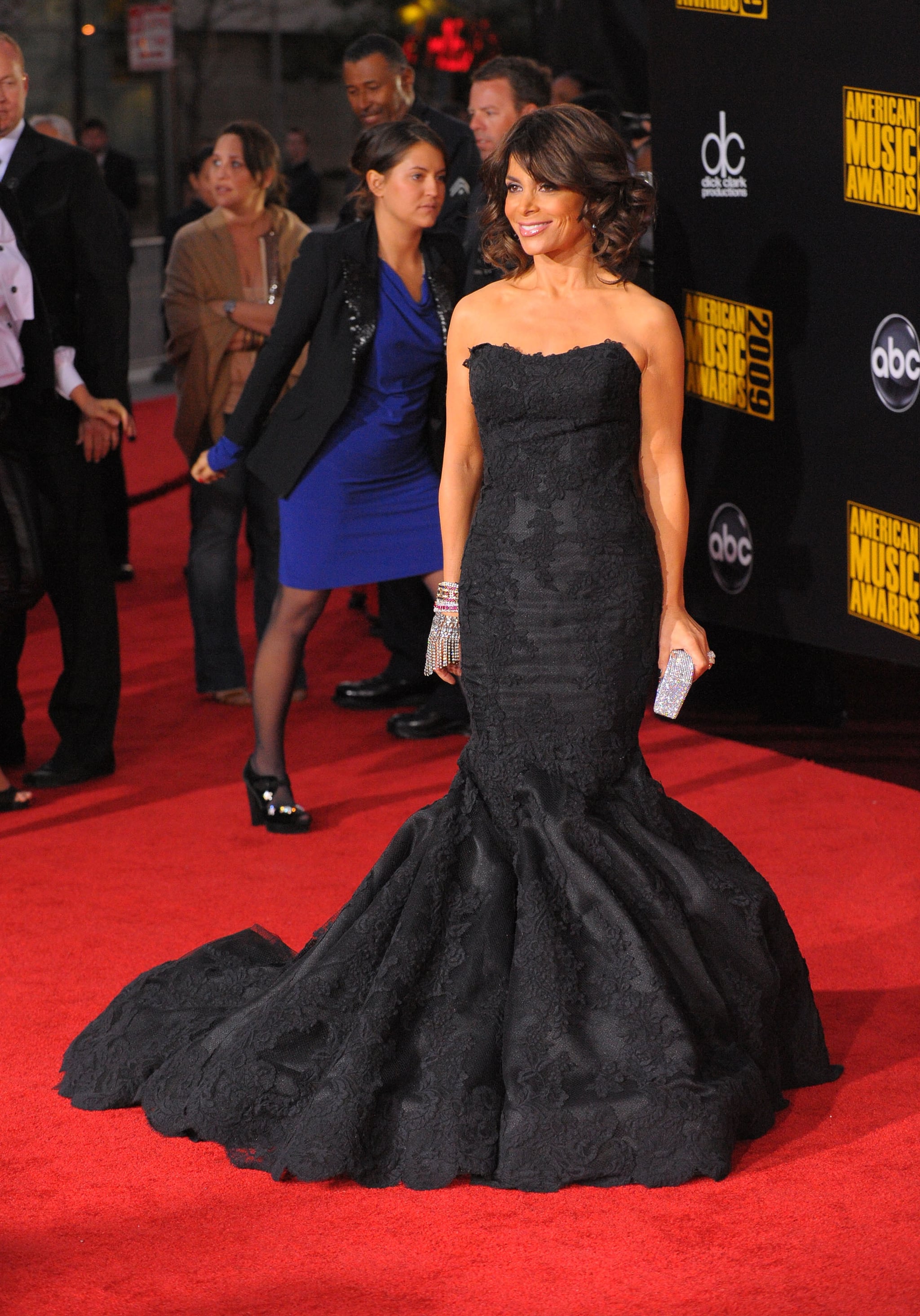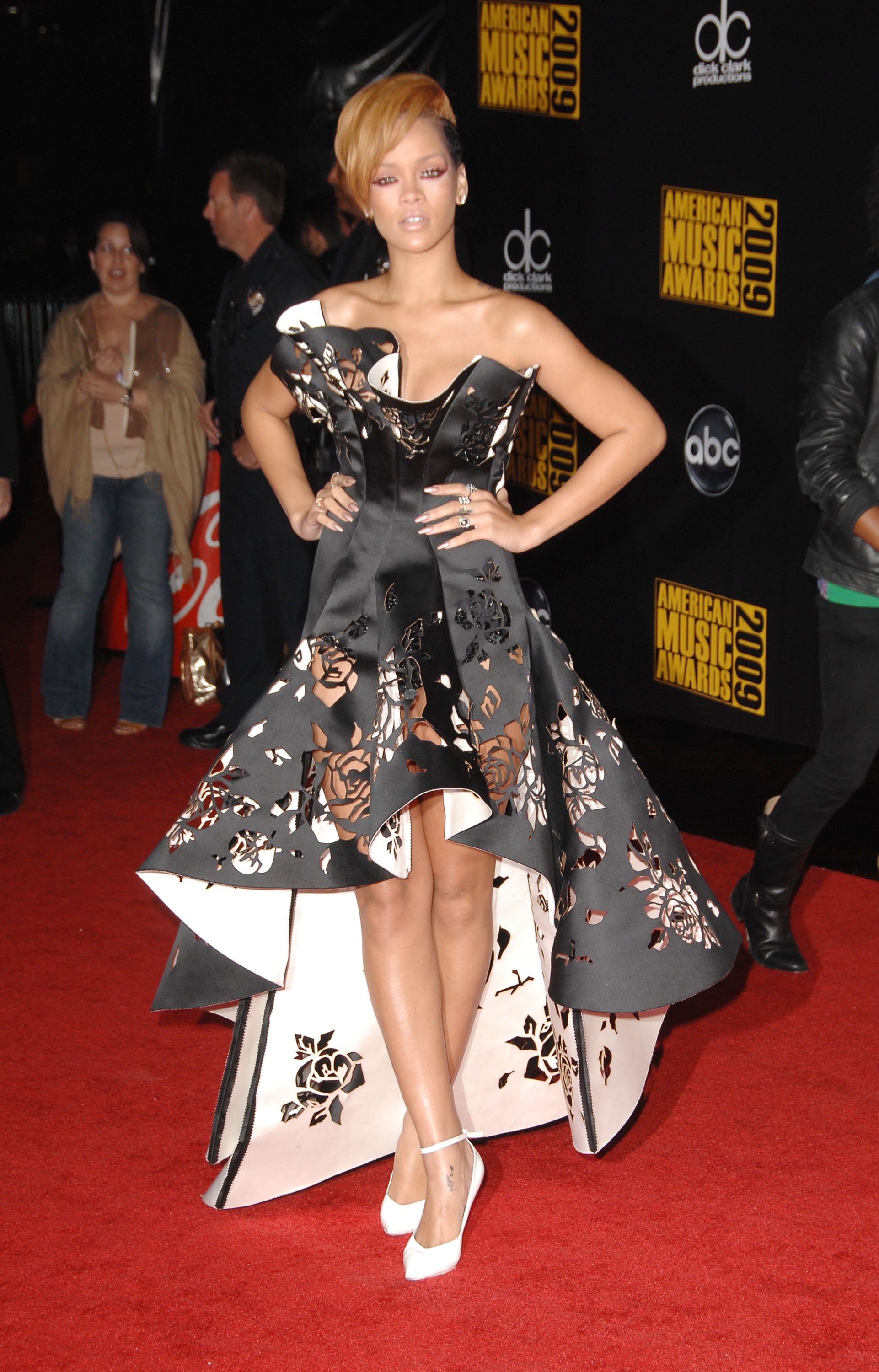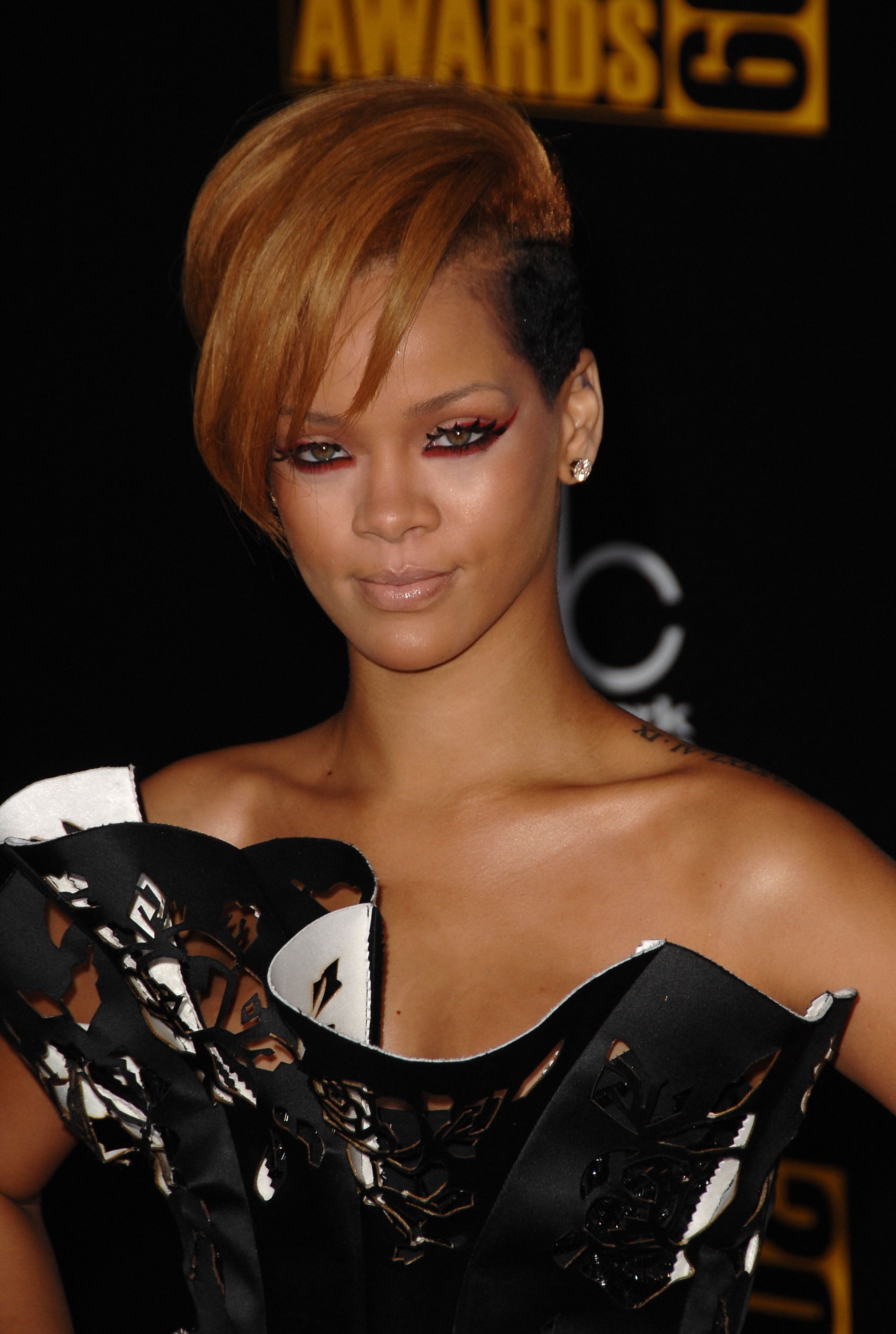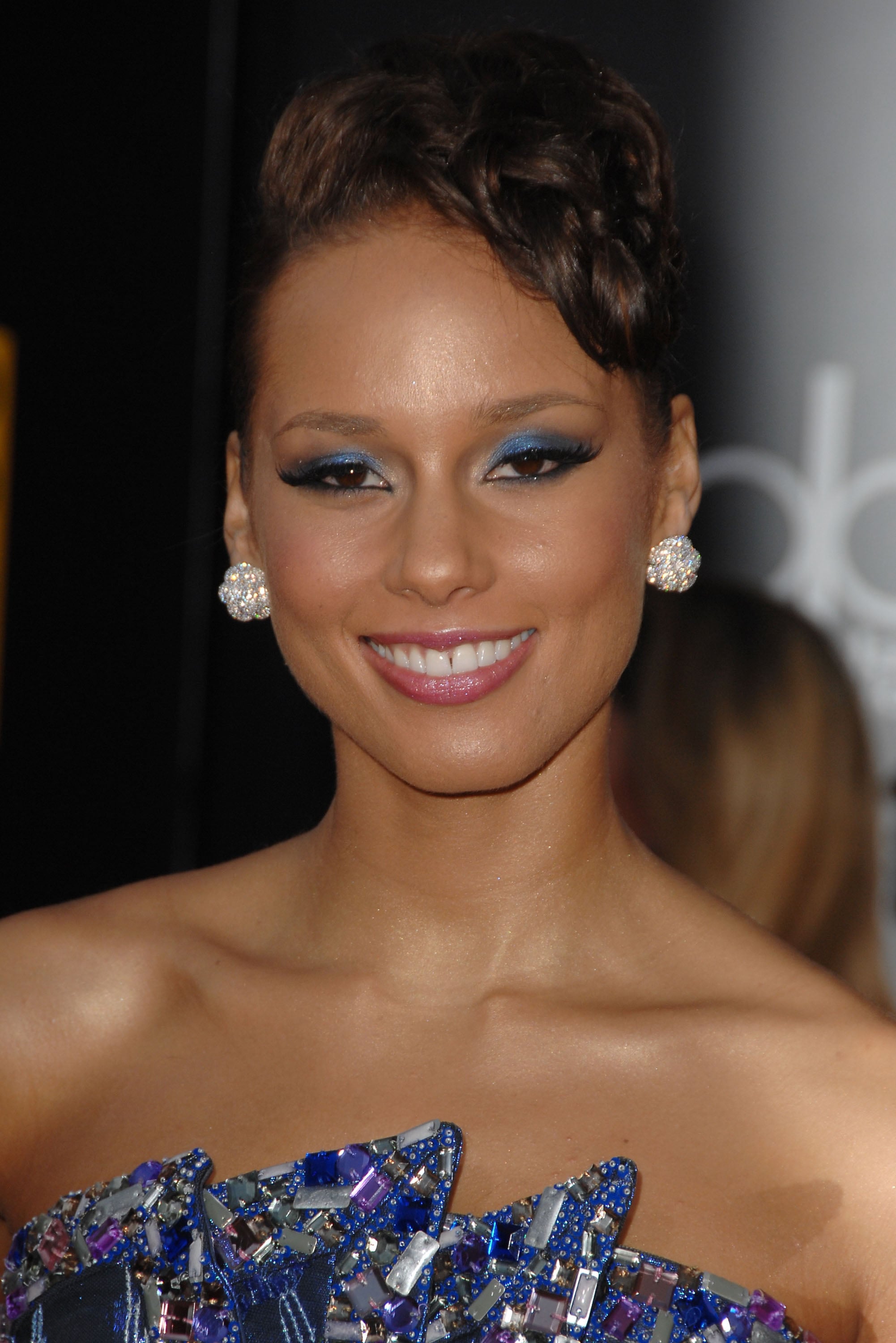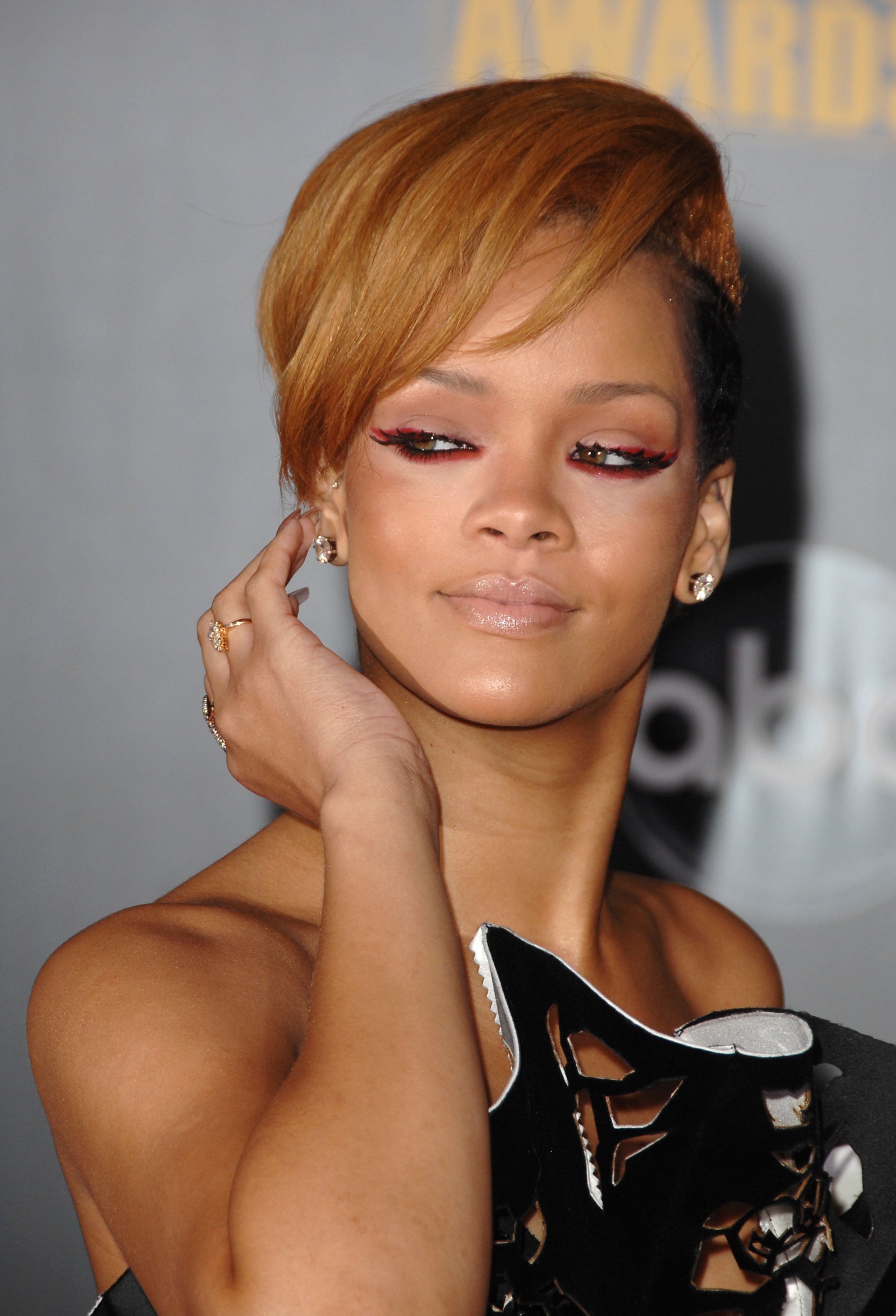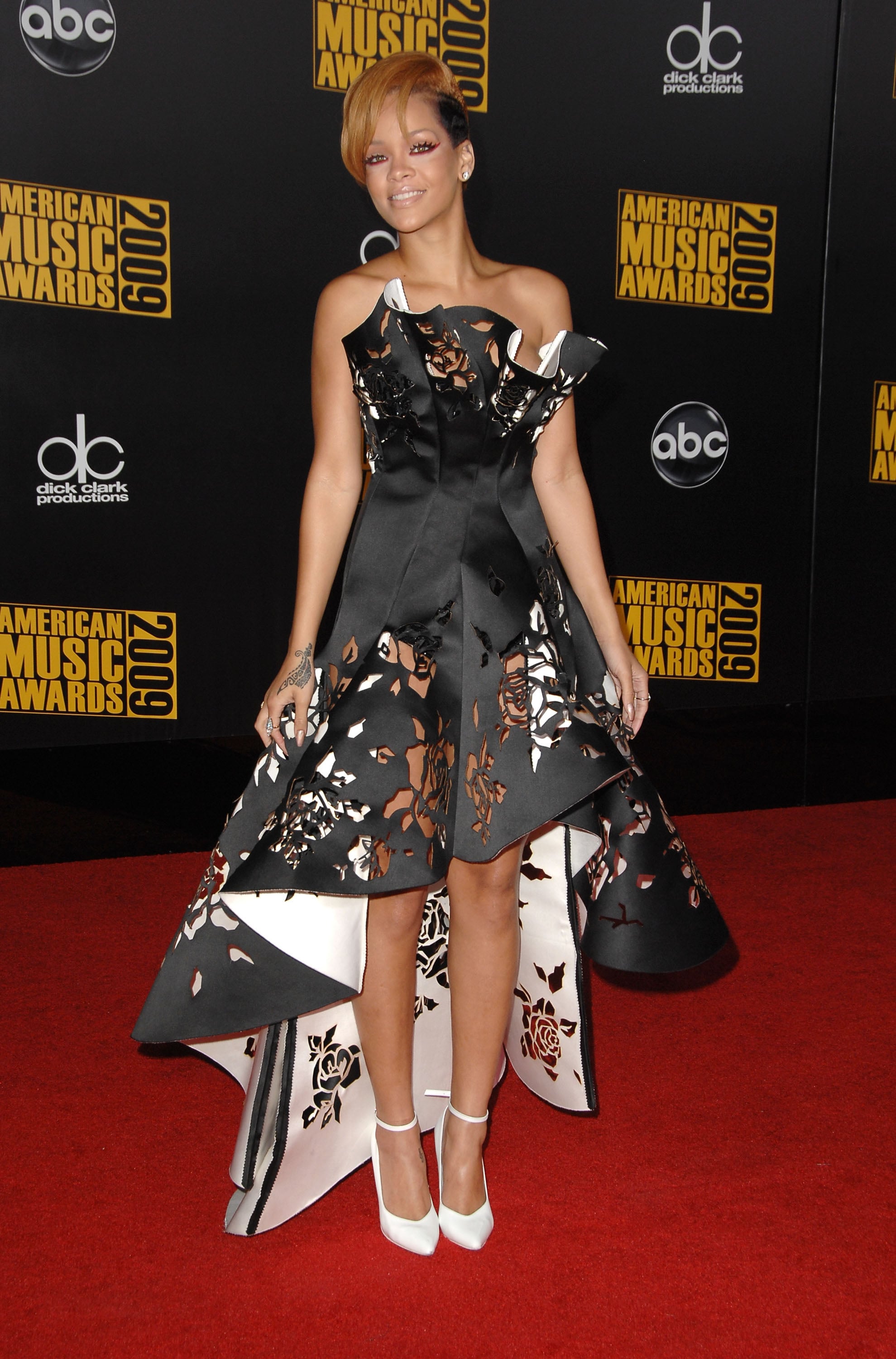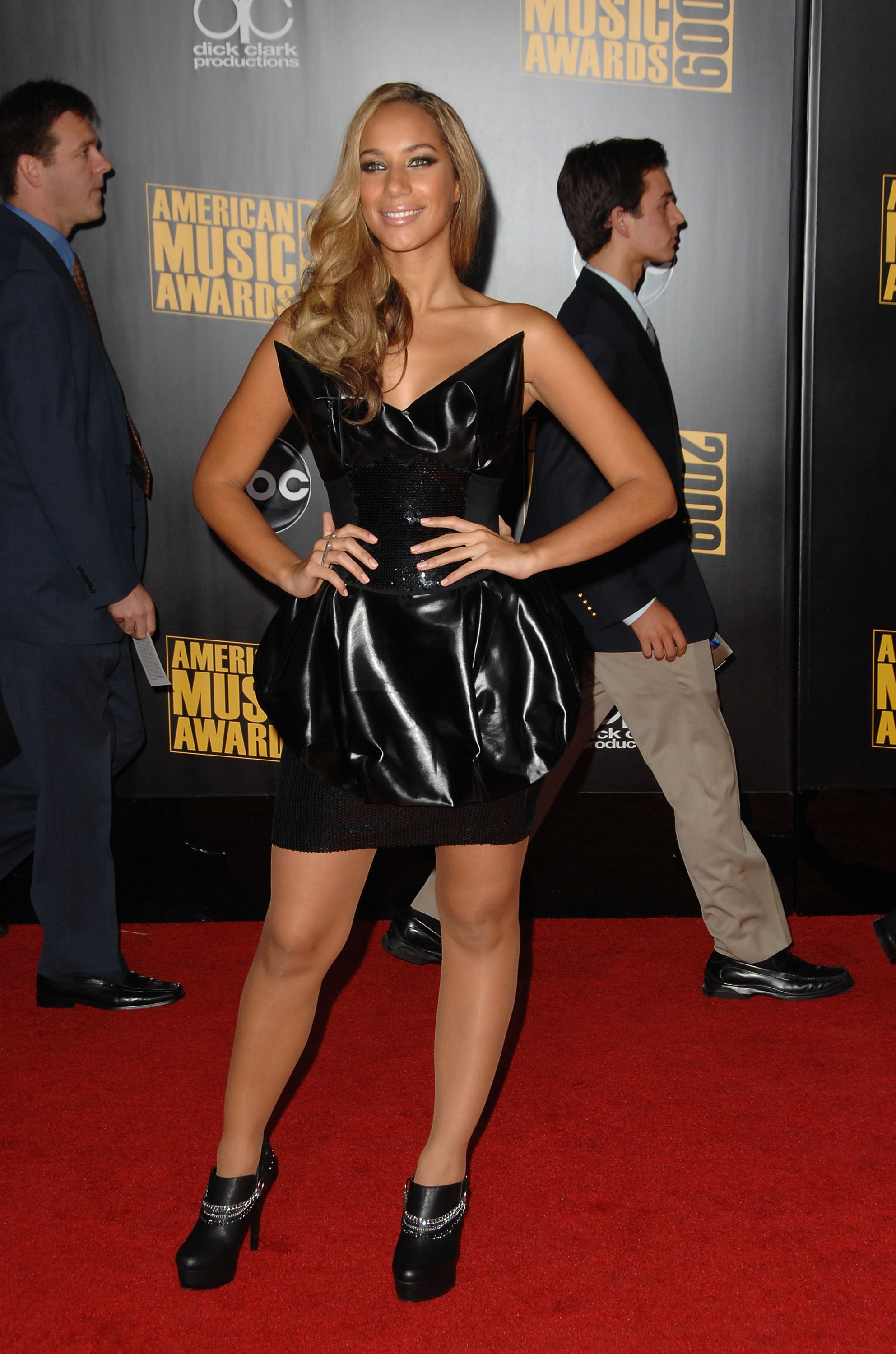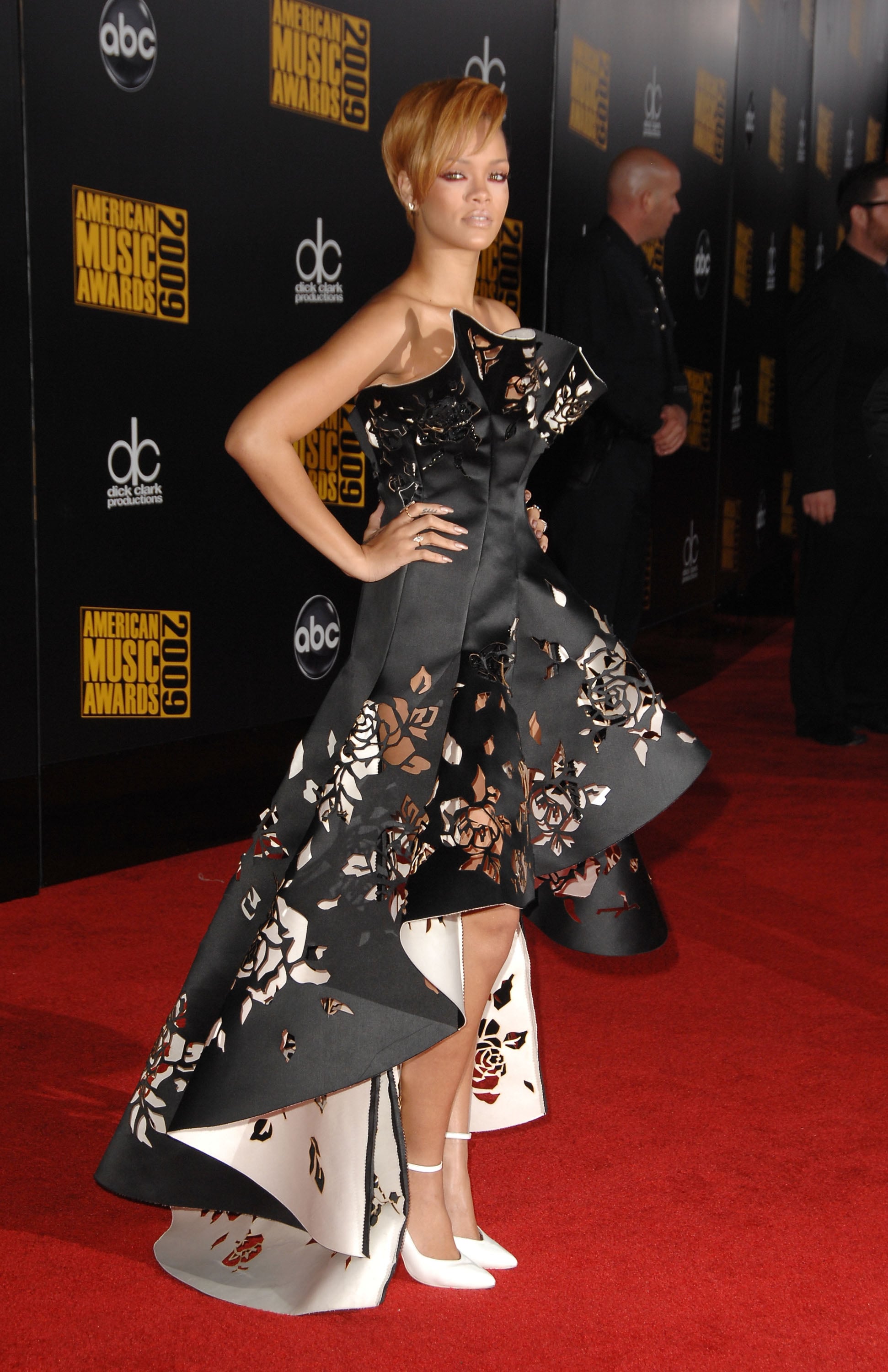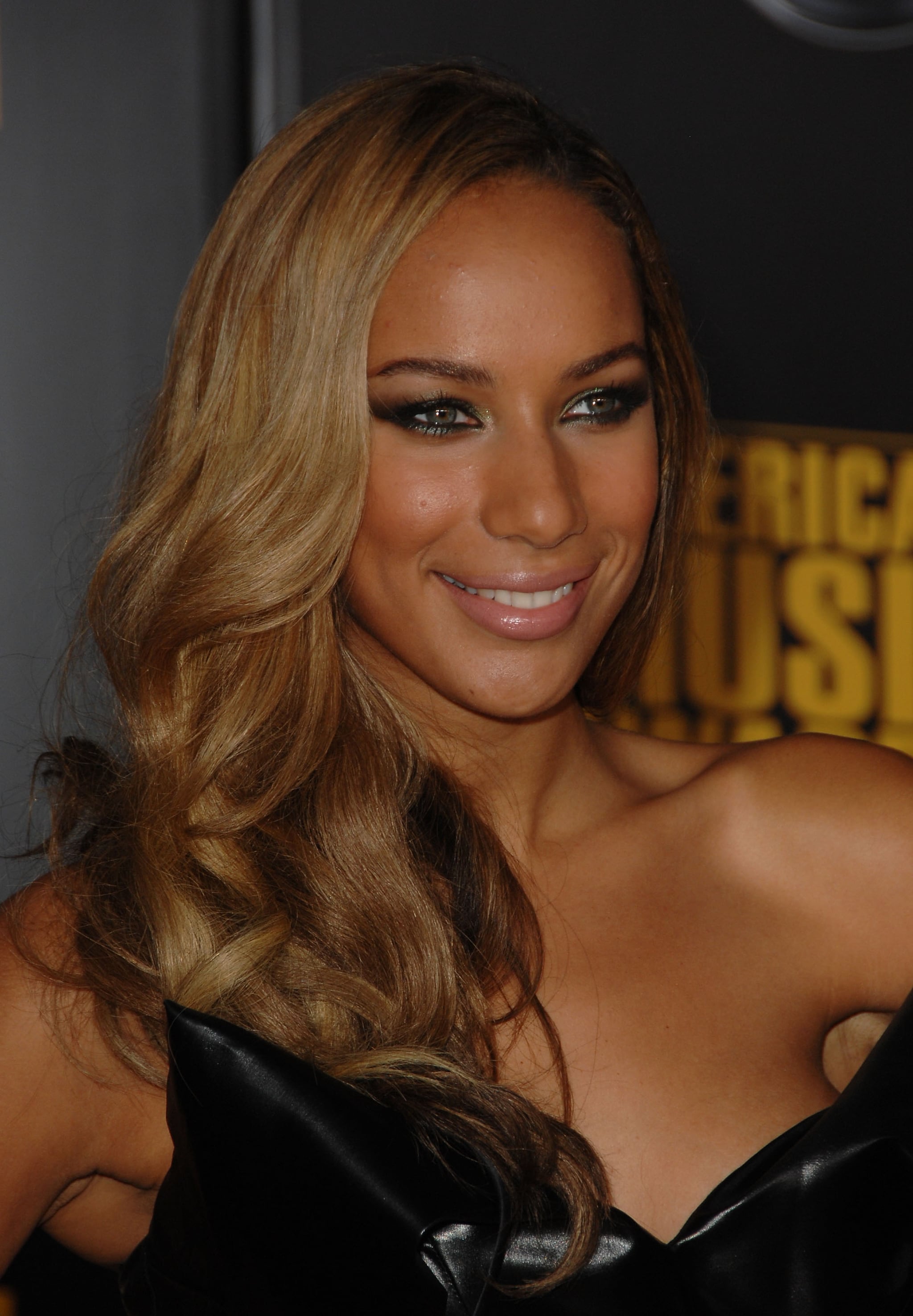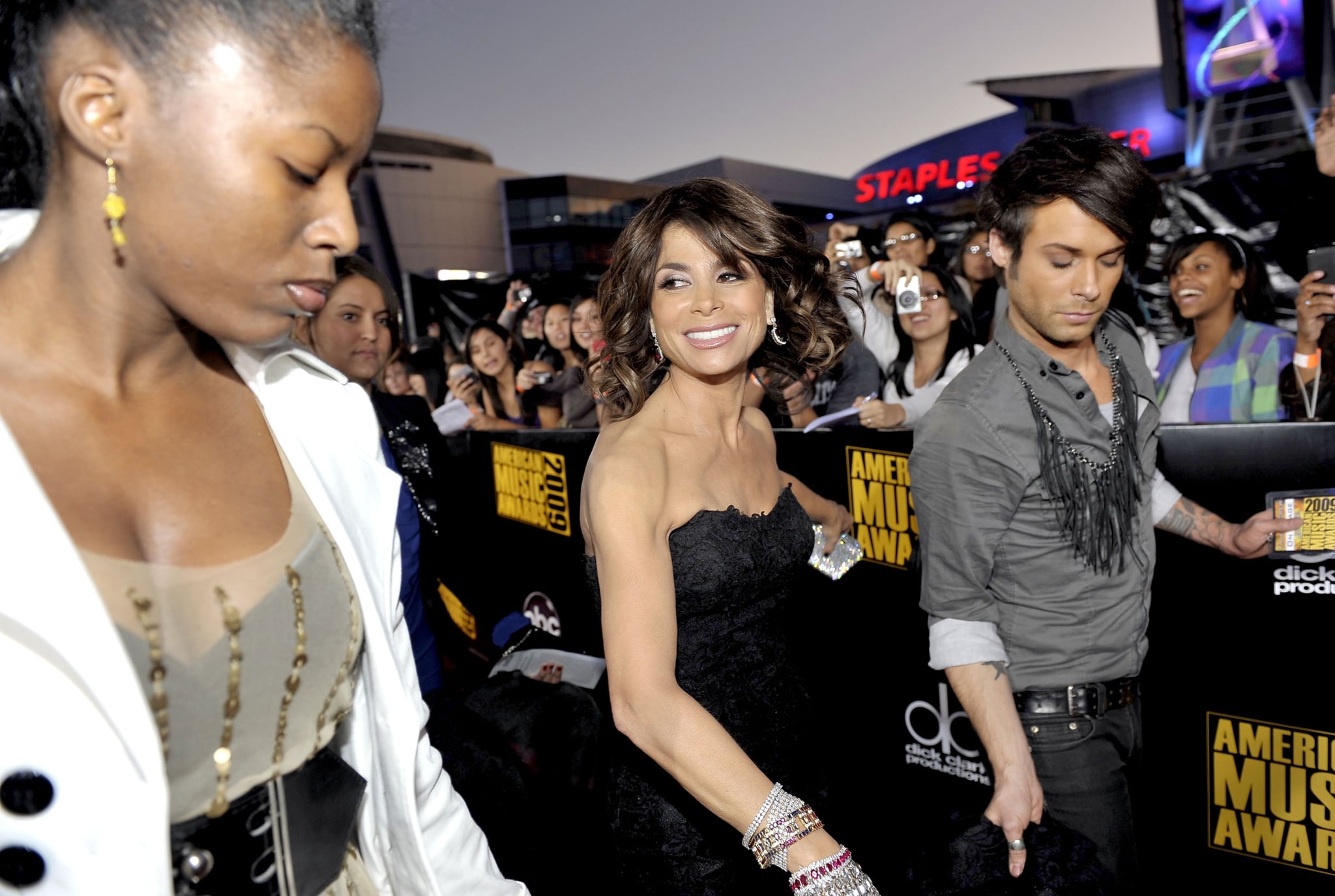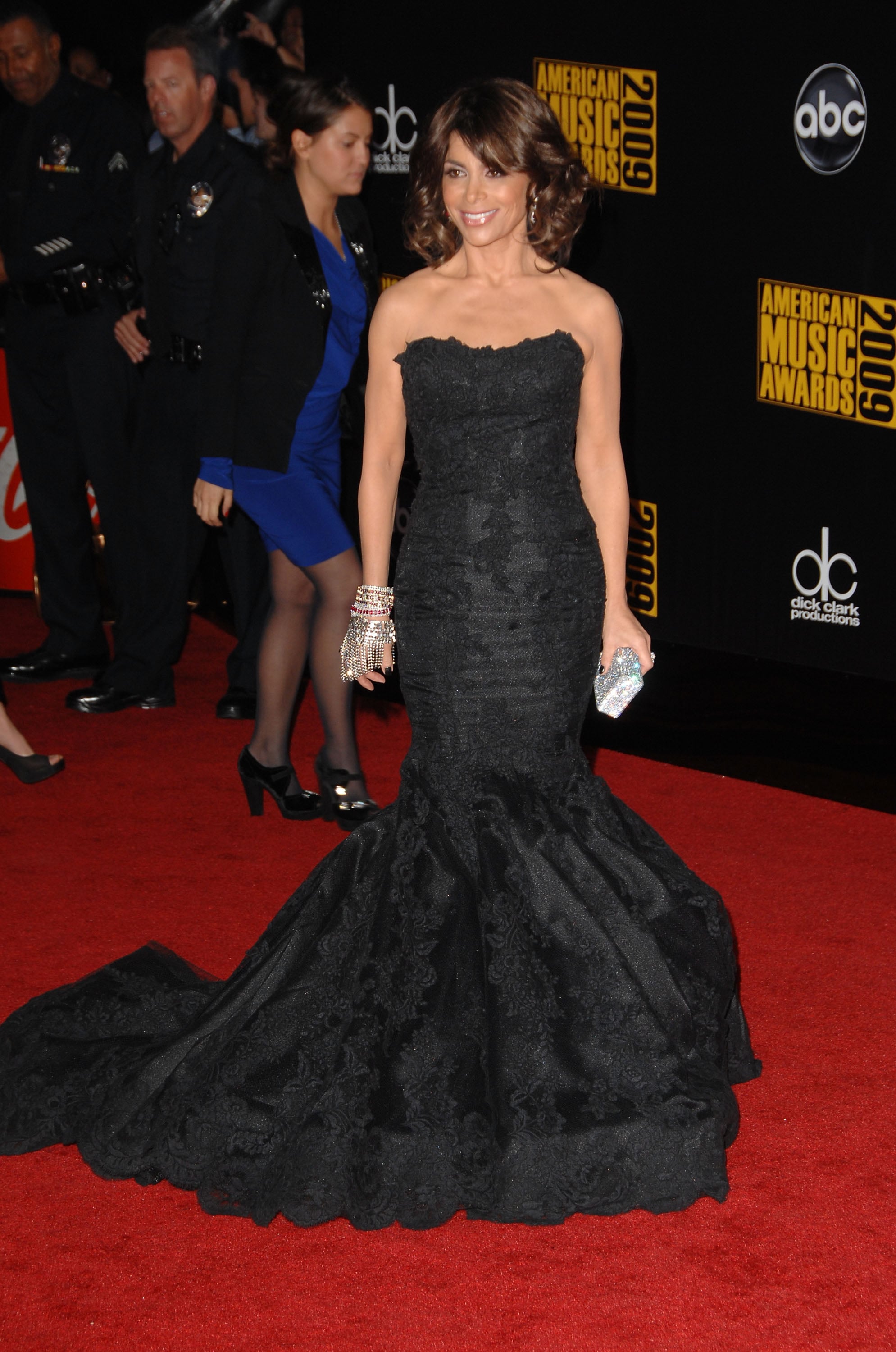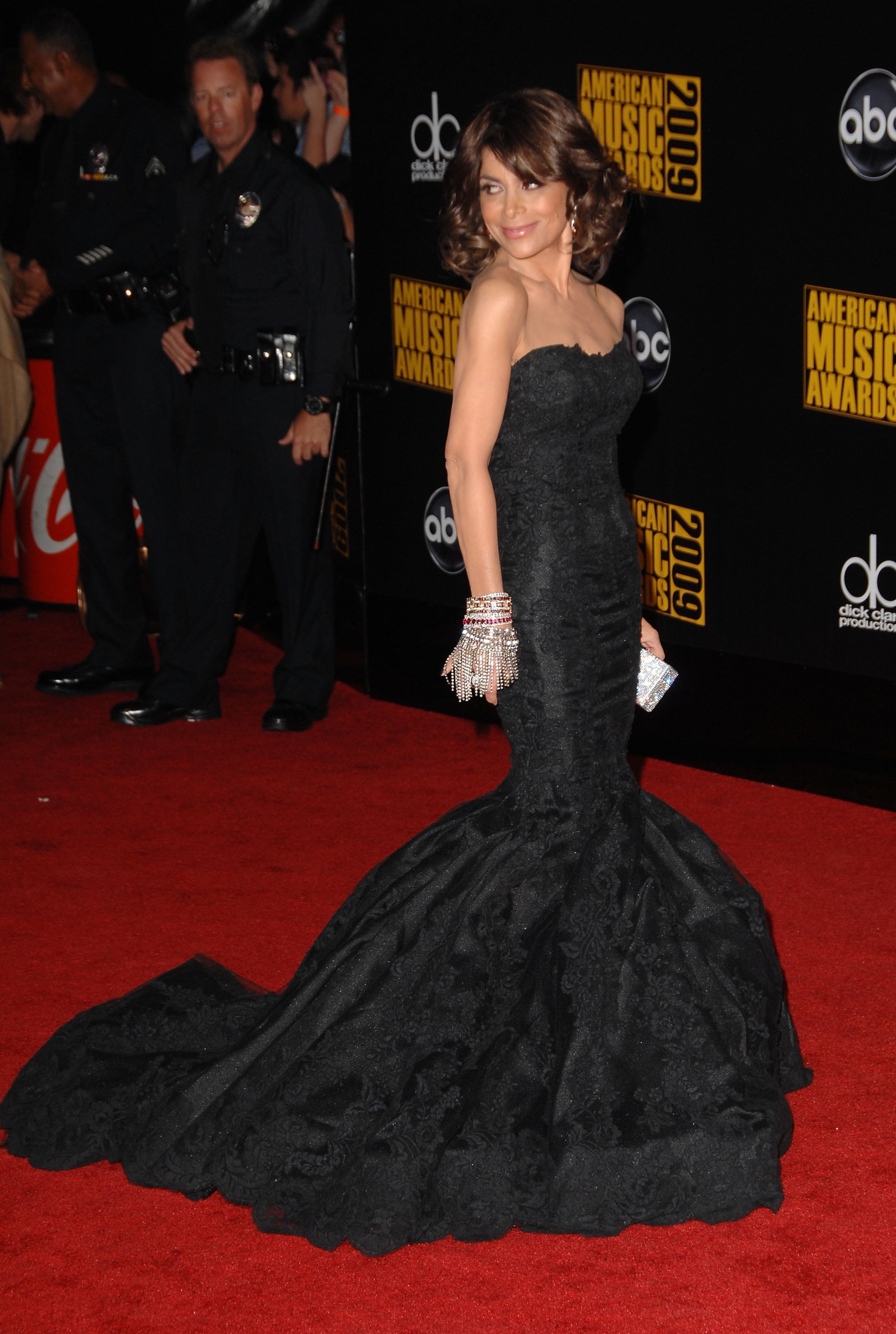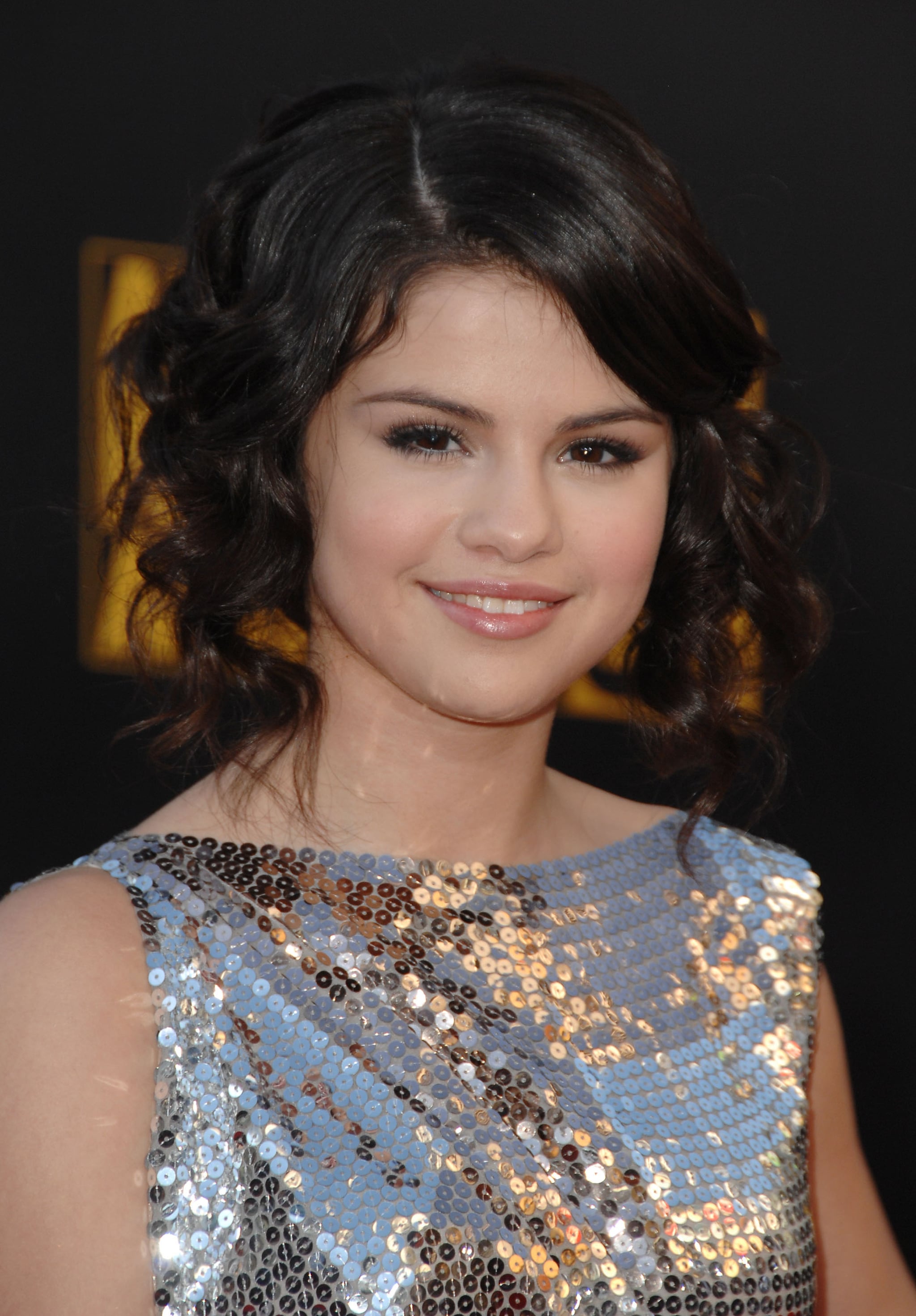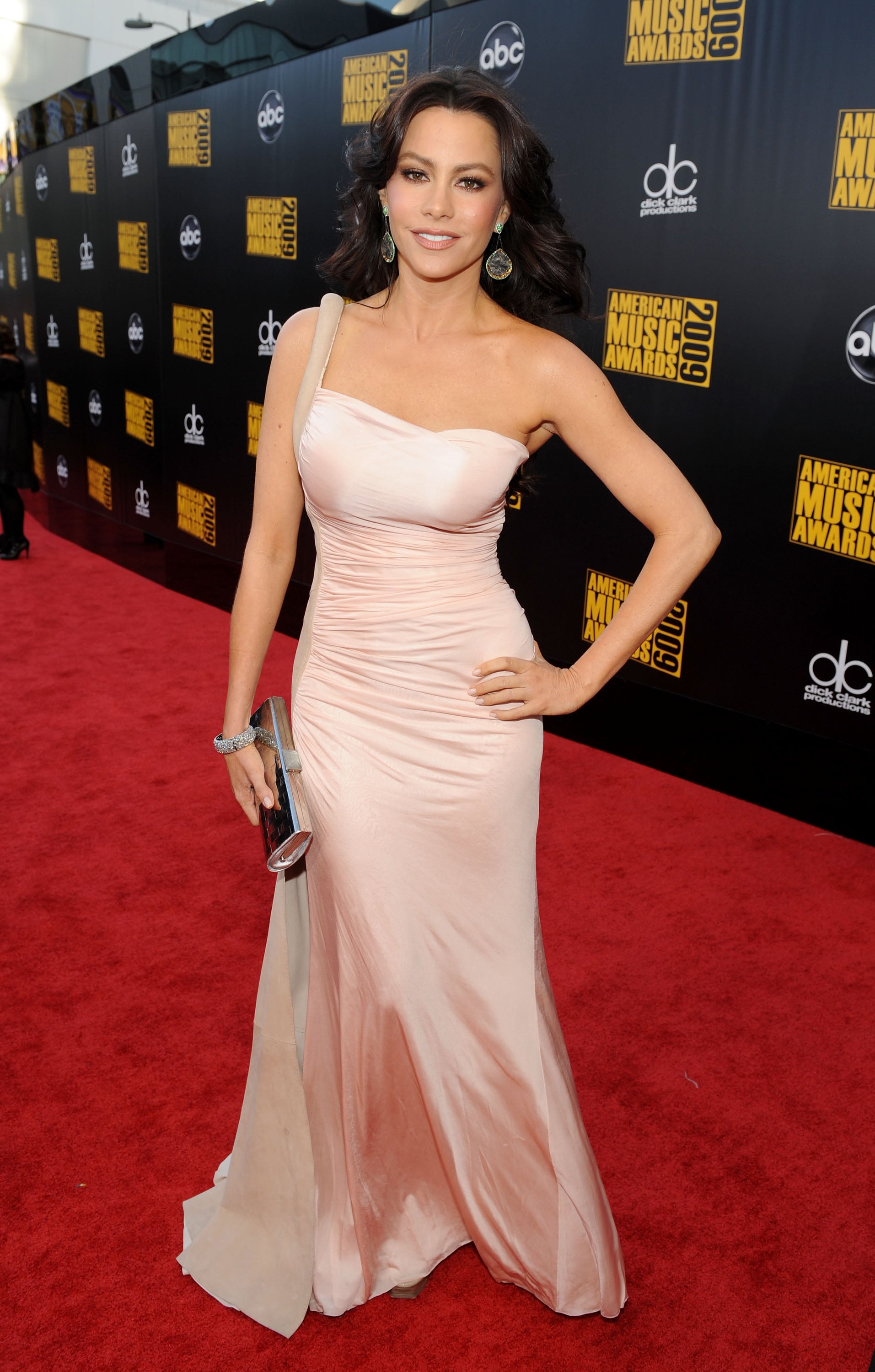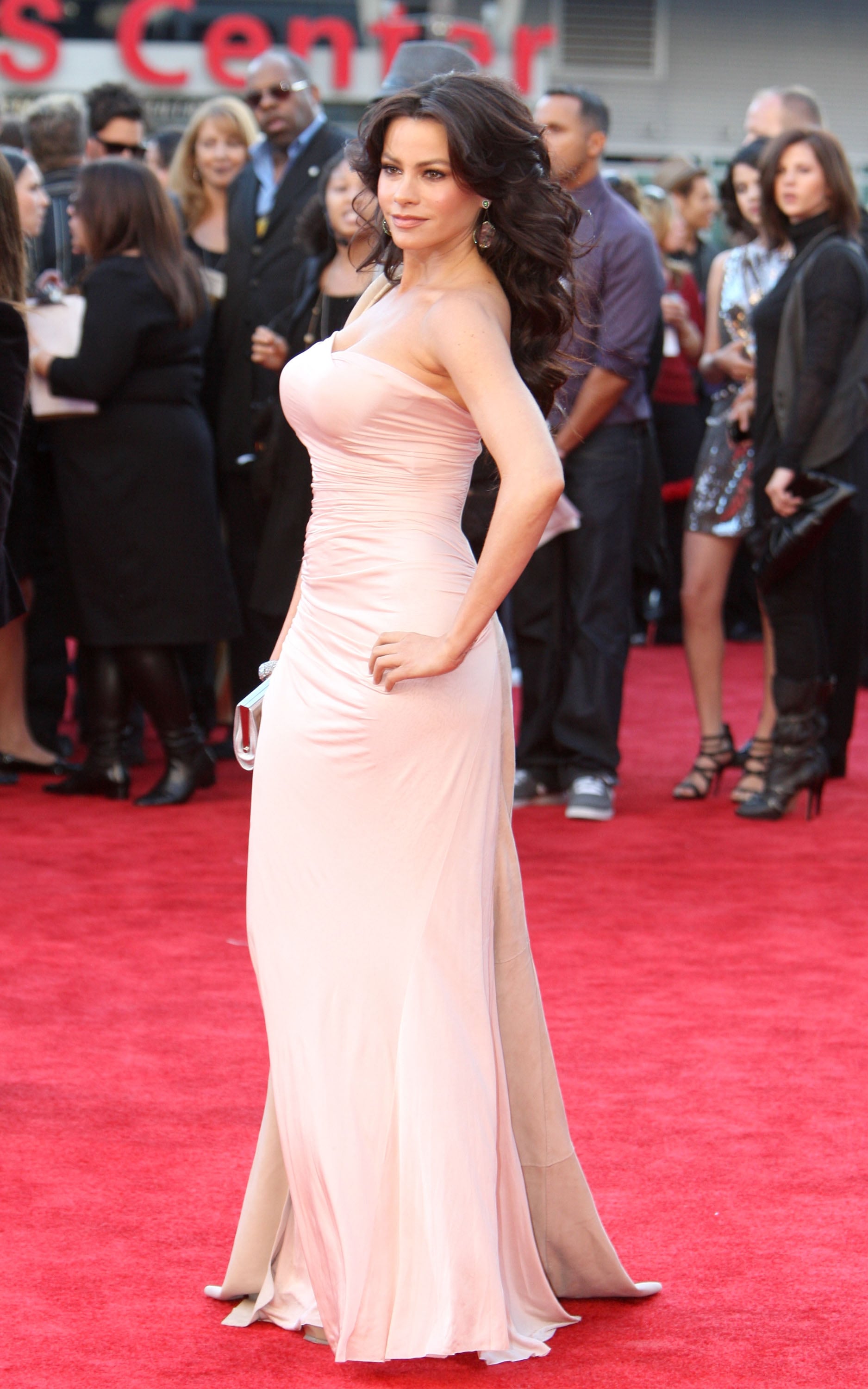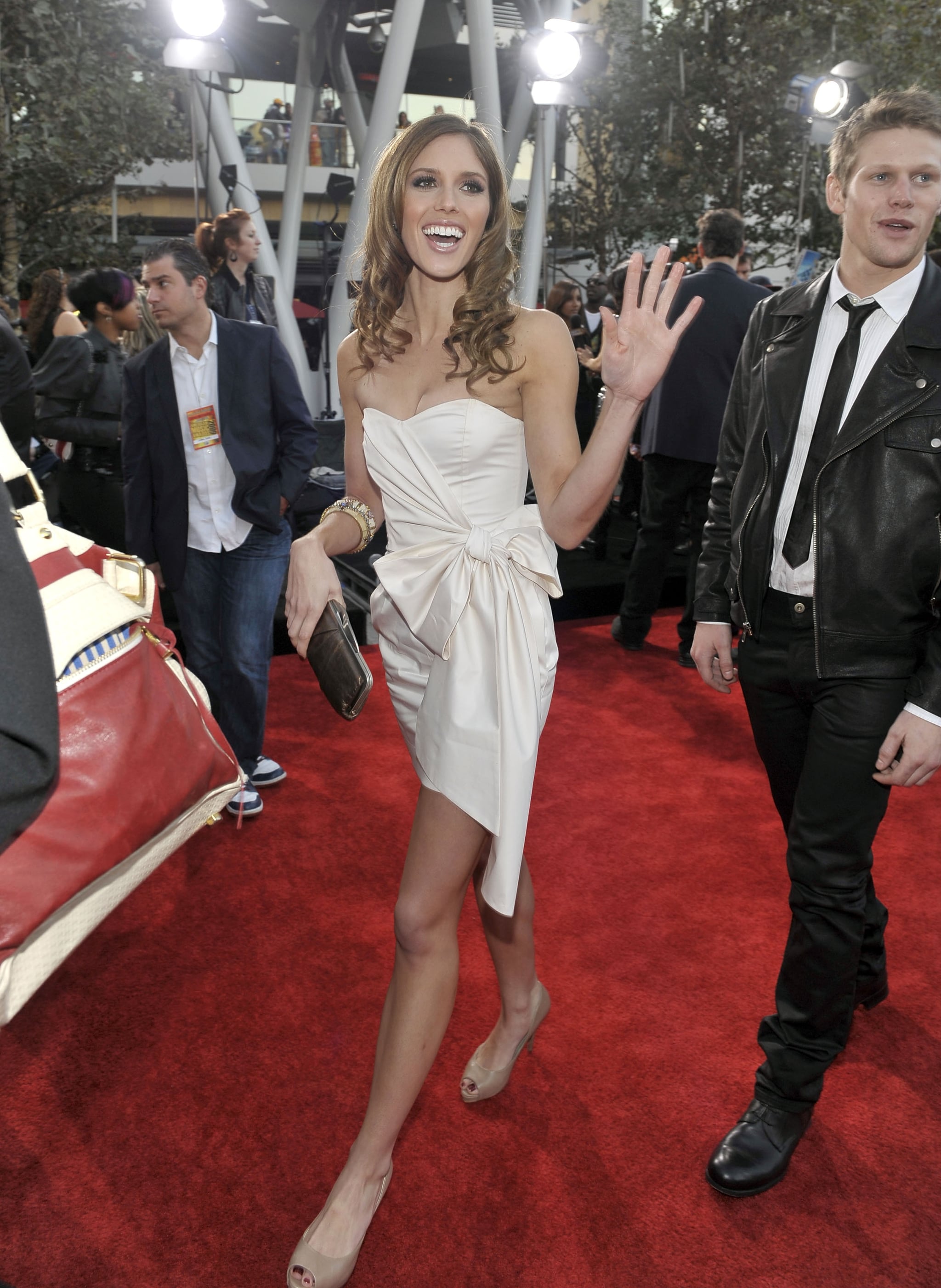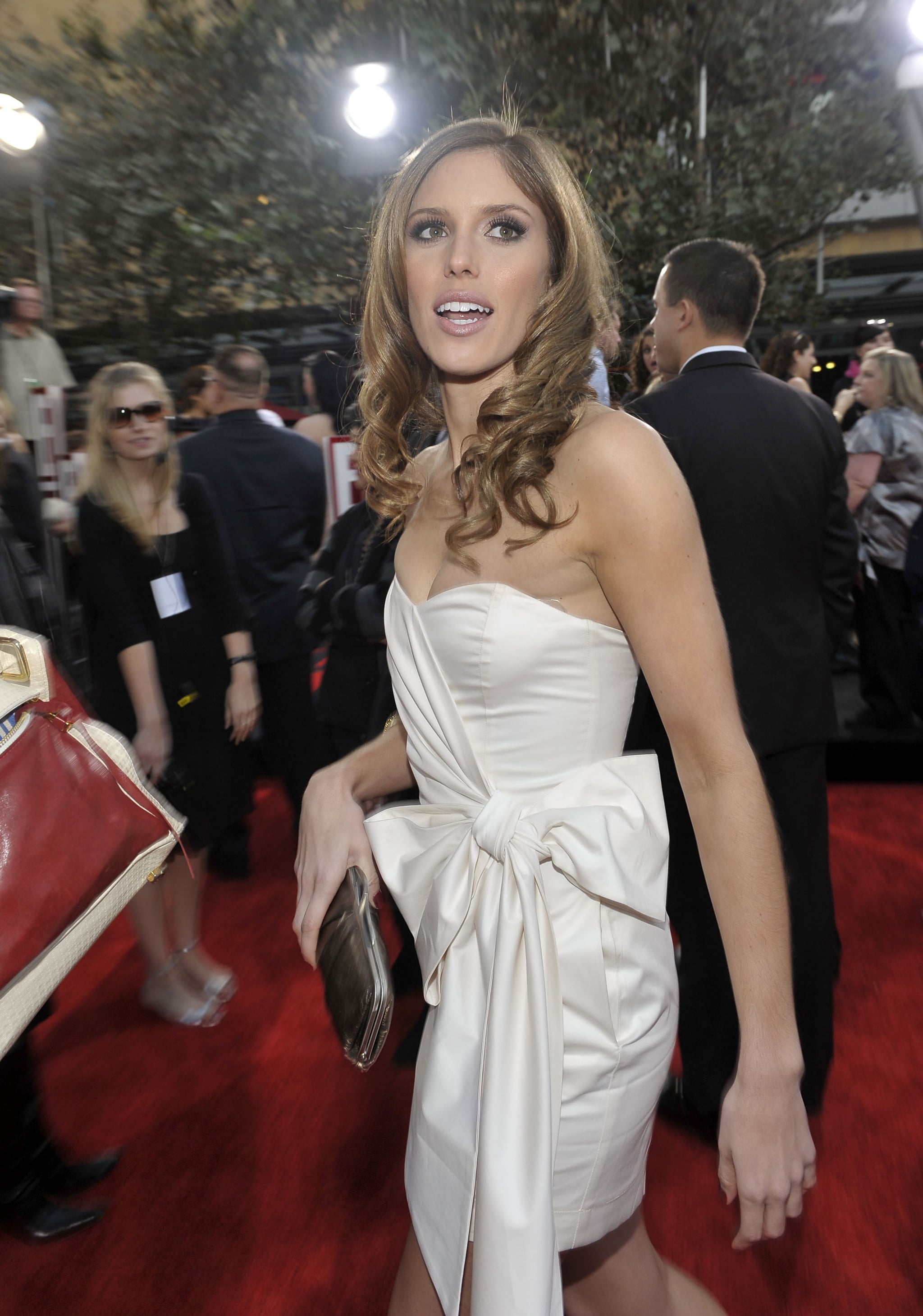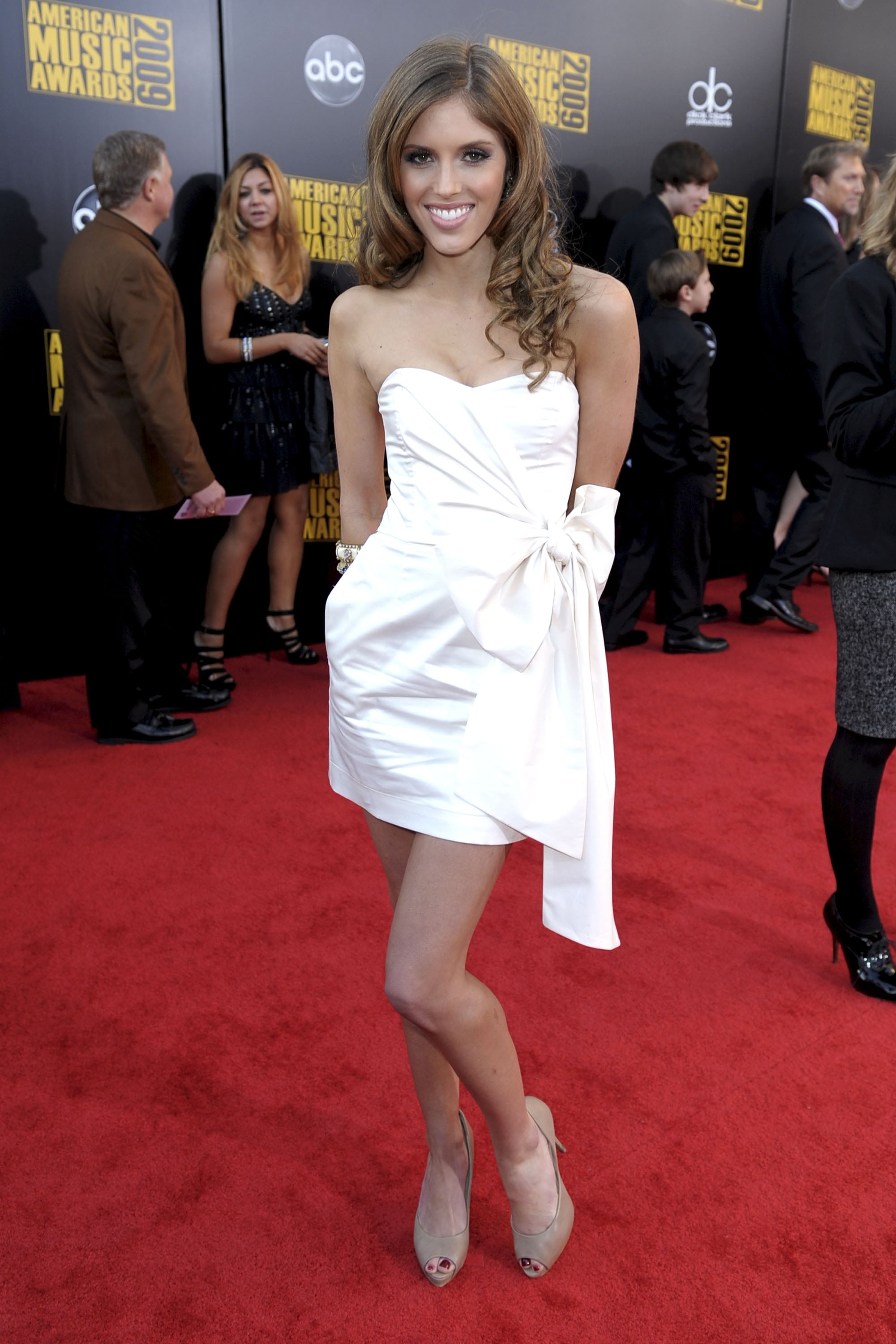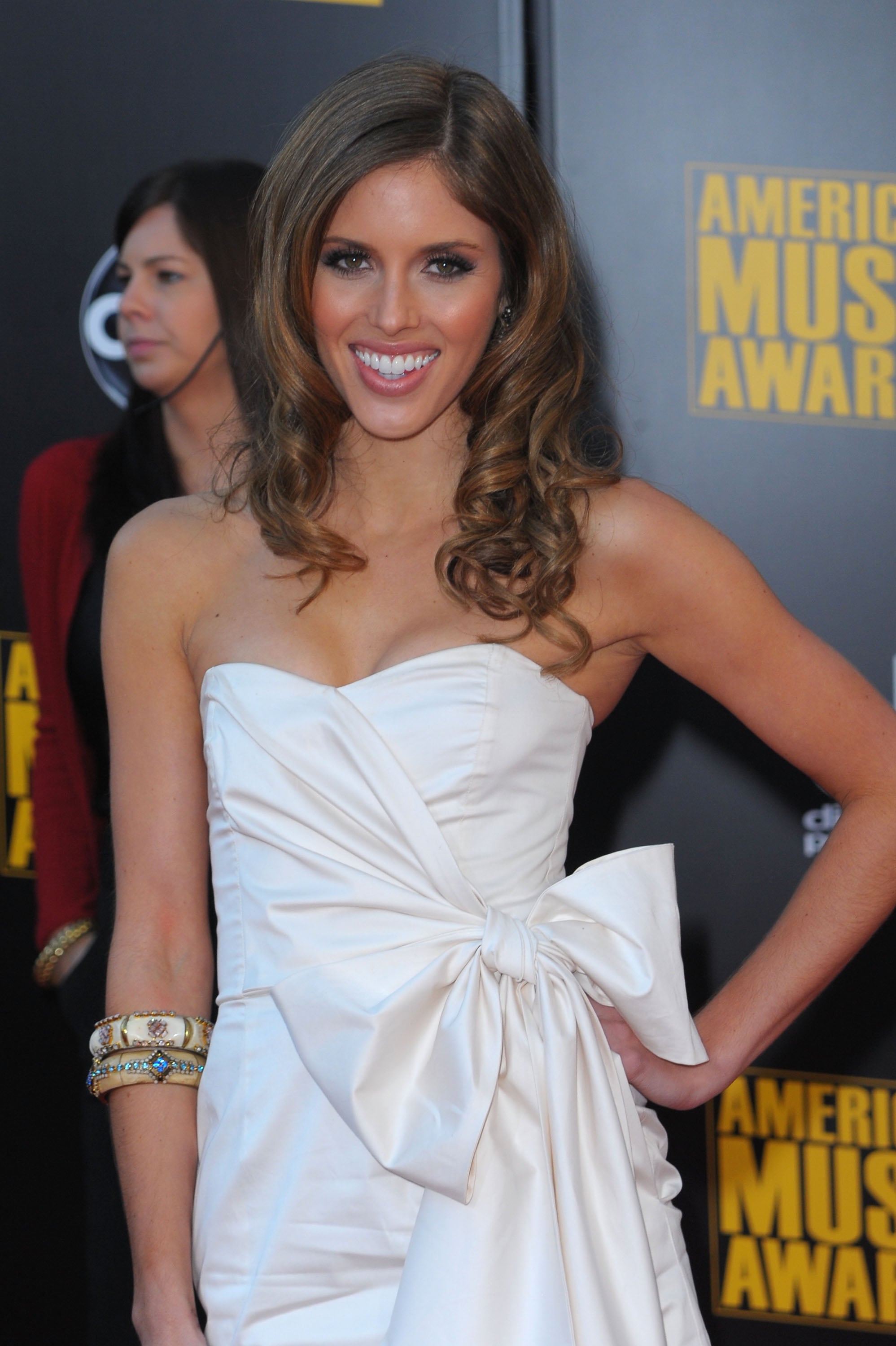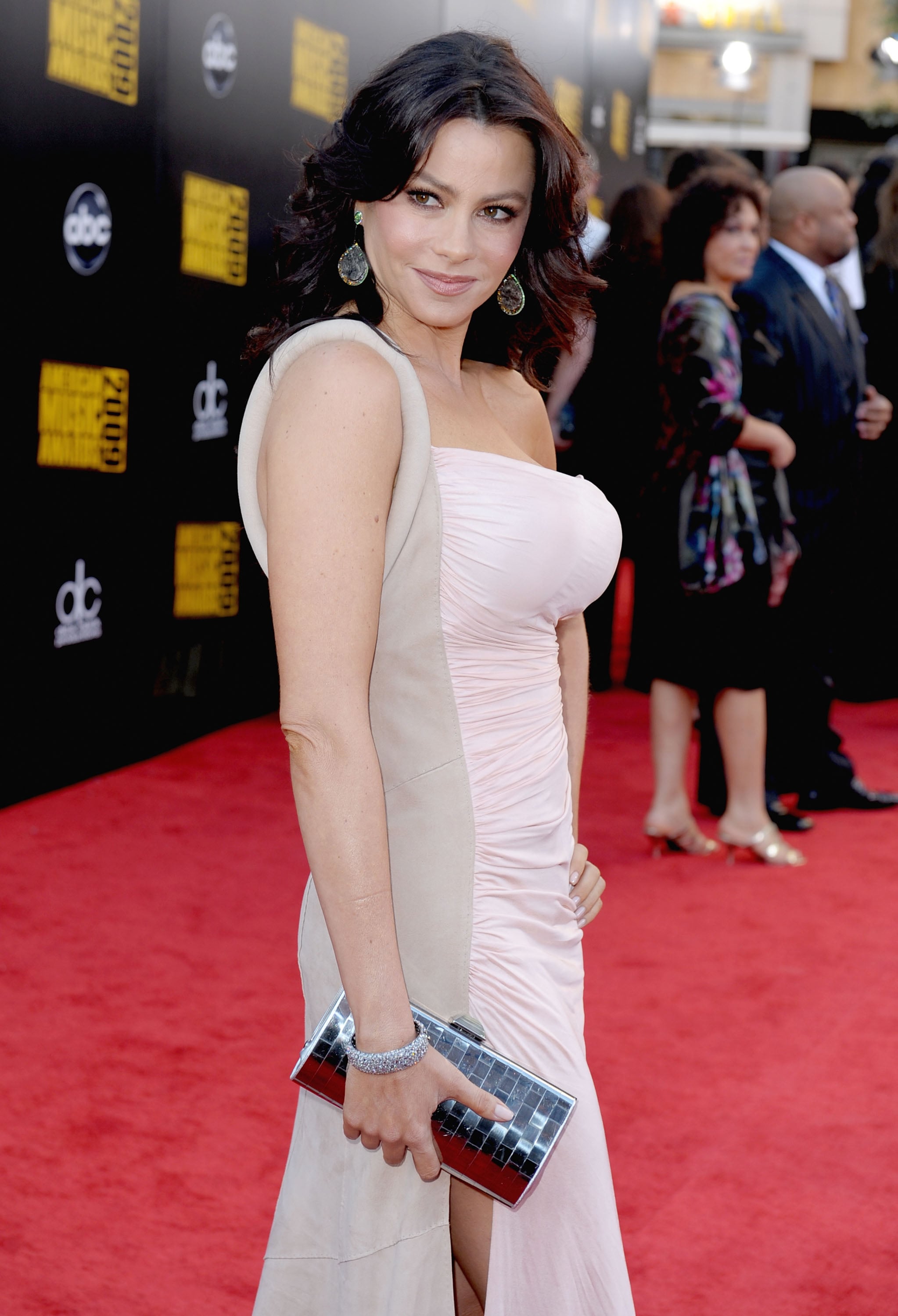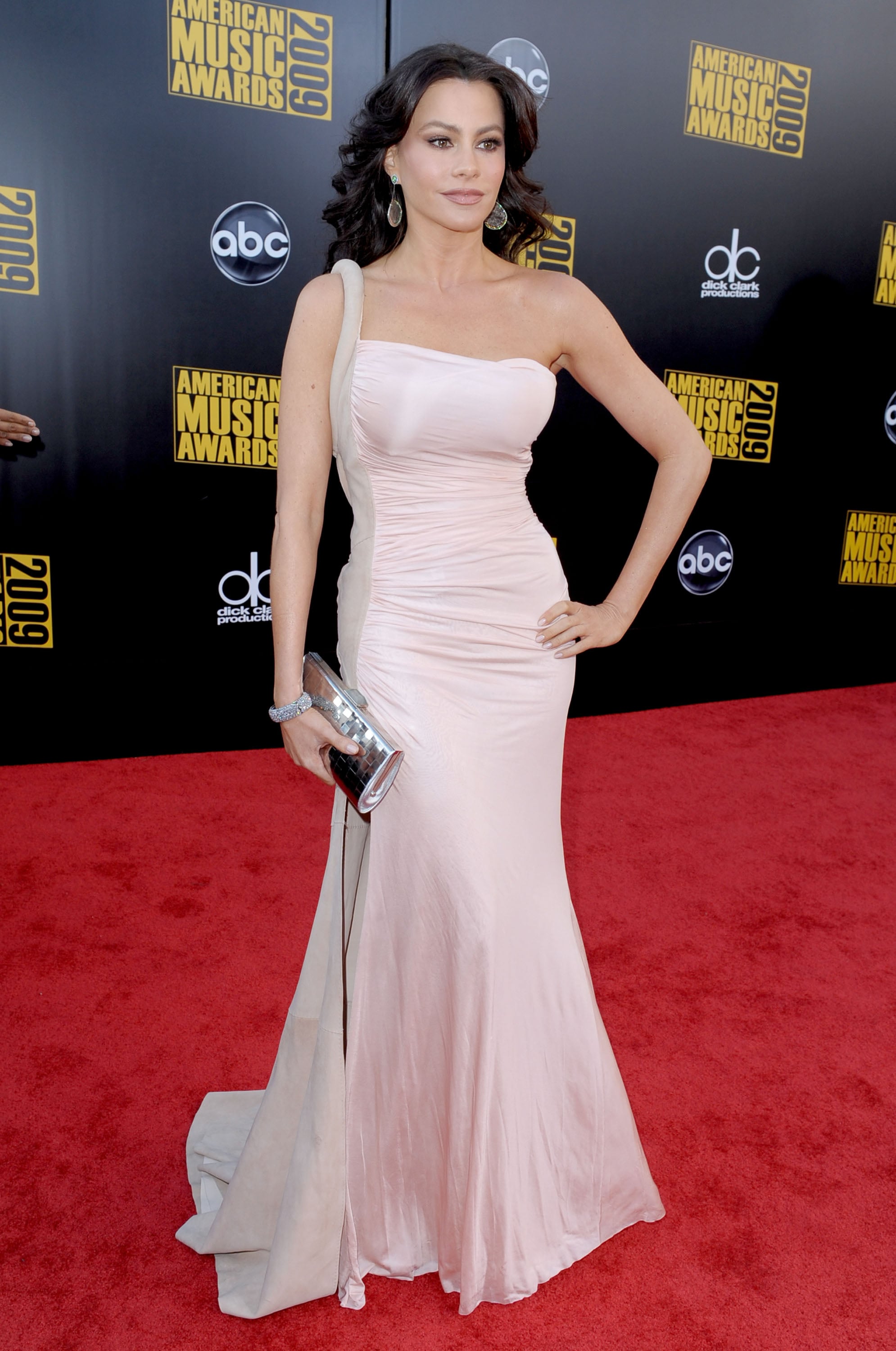 Images include: Samantha Harris, Selena Gomez, Shakira, Shaun Robinson, Melissa Etheridge, Kelly Clarkson, Morena Baccarin, Kristen Bell, Nicole Kidman, Colbie Caillat, Reba McEntire, Mary J. Blige, Fergie, Carrie Underwood, Alicia Keys, Demi Lovato, Leona Lewis, Rihanna, Paula Abdul, Sofia Vergara, Kayla Ewell