Photos Of The 2009 Primetime Emmy Awards Show, Neil Patrick Harris, Blake Lively, Justin Timberlake, Mad Men, Tina Fey
NPH Hosts and Jokes His Way Through Mad Men, 30 Rock's Big Emmy Night!
Neil Patrick Harris was the star of the night at yesterday's Primetime Emmy Awards. He hosted the long show and managed to keep things interesting with his constant jokes and hours of preparation looking up the tiniest, most obscure roles on all the presenters' resumes to introduce them with. Check out all the winners here. Blake Lively and Leighton Meester looked gorgeous together as they took the stage to hand out an Emmy, though their show might not ever be up for any. Jessica Lange beat out her costar Drew Barrymore but the close friends looked overjoyed and the night's cutest acceptance speech might just go to a teary Kristin Chenoweth.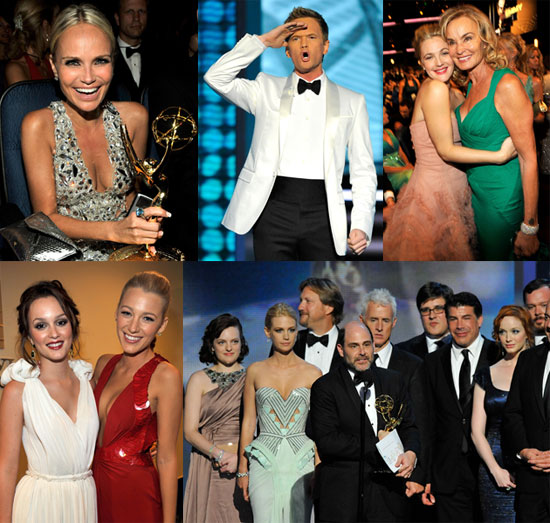 Justin Timberlake was all over the awards with his multiple nominations, though he didn't take any home he did win an Emmy last weekend. Heidi Klum and Seal shared a kiss in the audience, which is a lot less stressful than where she was last year up on stage as one of the hosts. Mad Men and 30 Rock took home the awards for best Drama and Comedy series respectively, but Jon Hamm and Tina Fey didn't win Actor or Actress. While the show was up against some tough competition with Sunday Night Football, NPH did a great job keeping the awards fun, funny and livelier than they've been in years.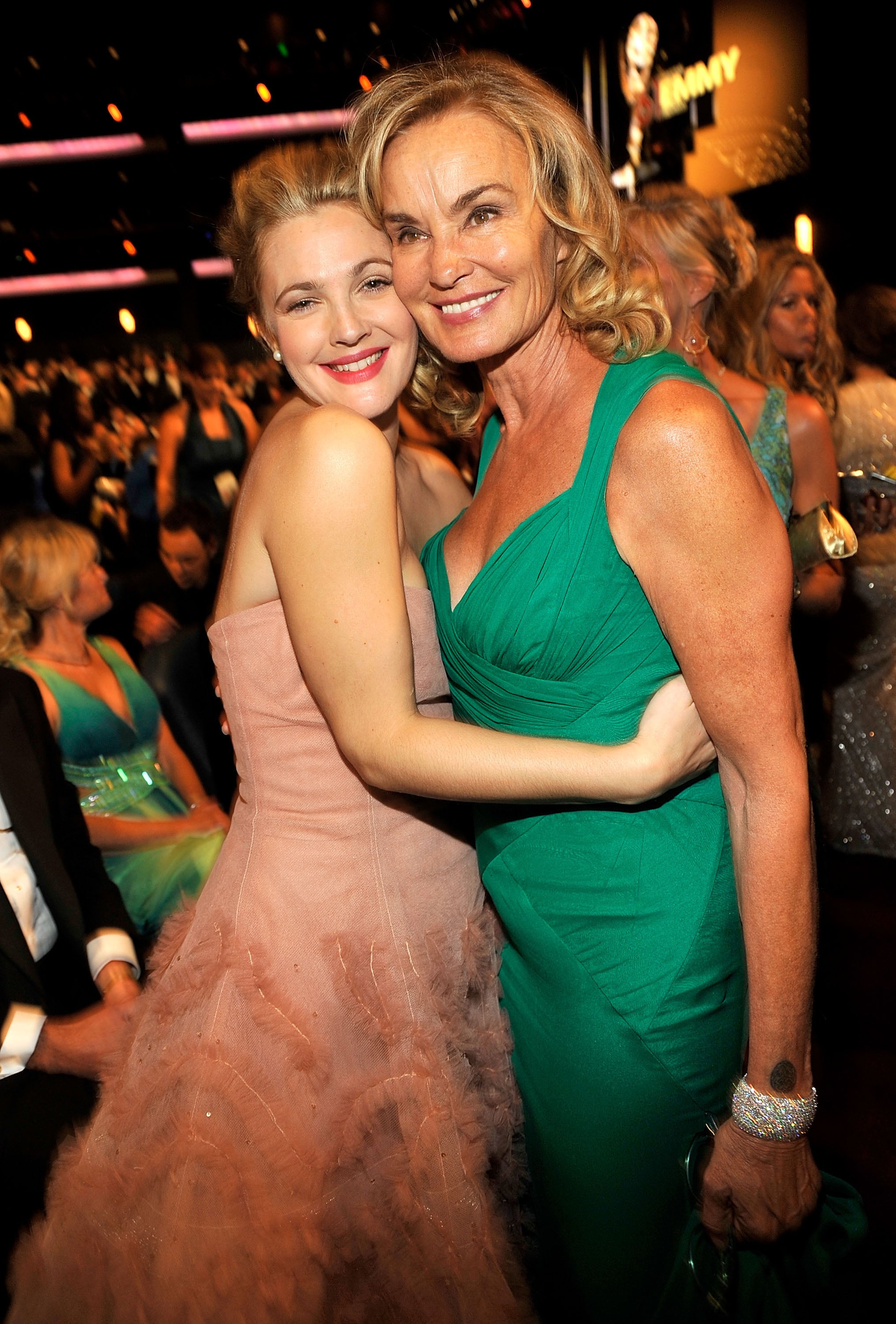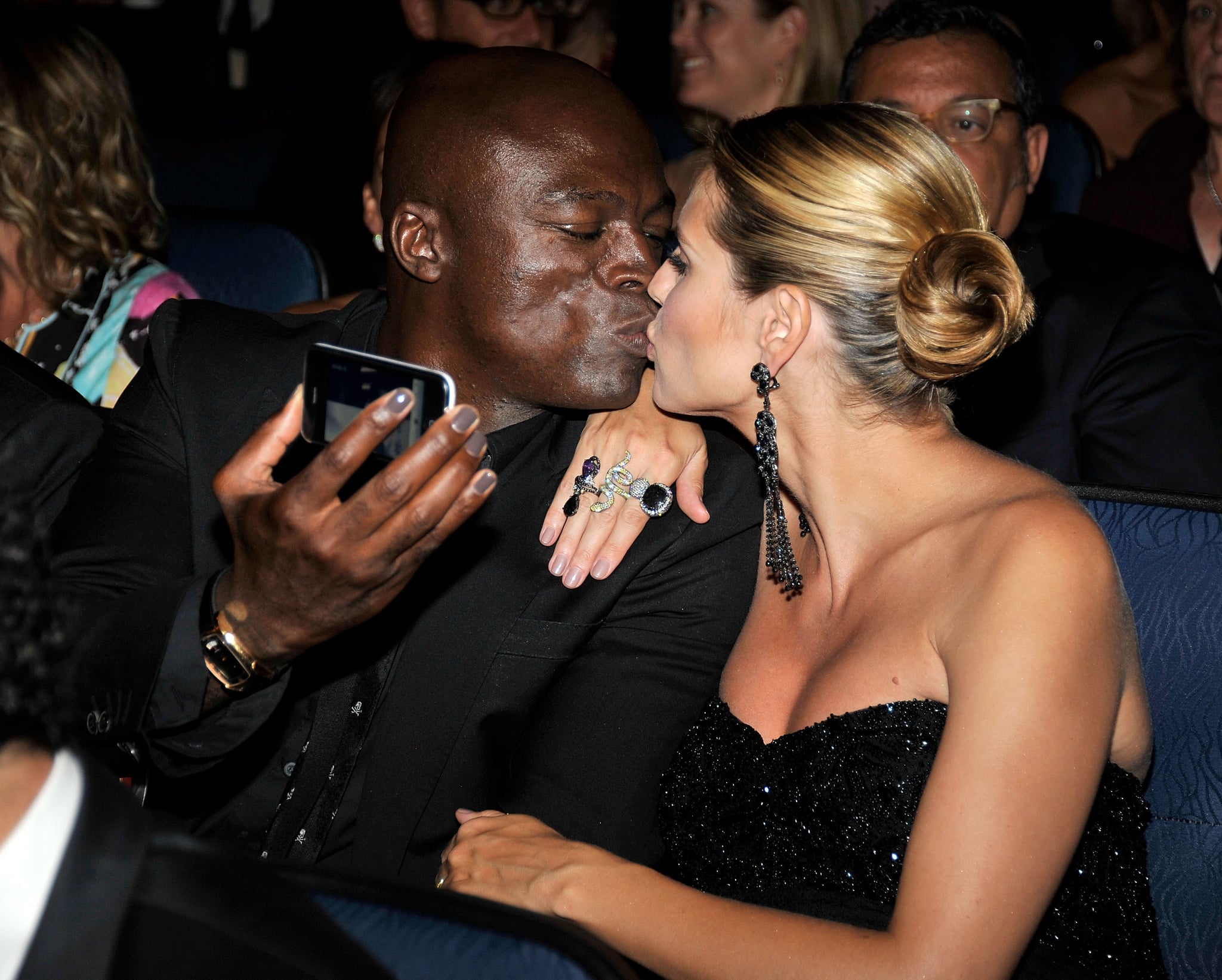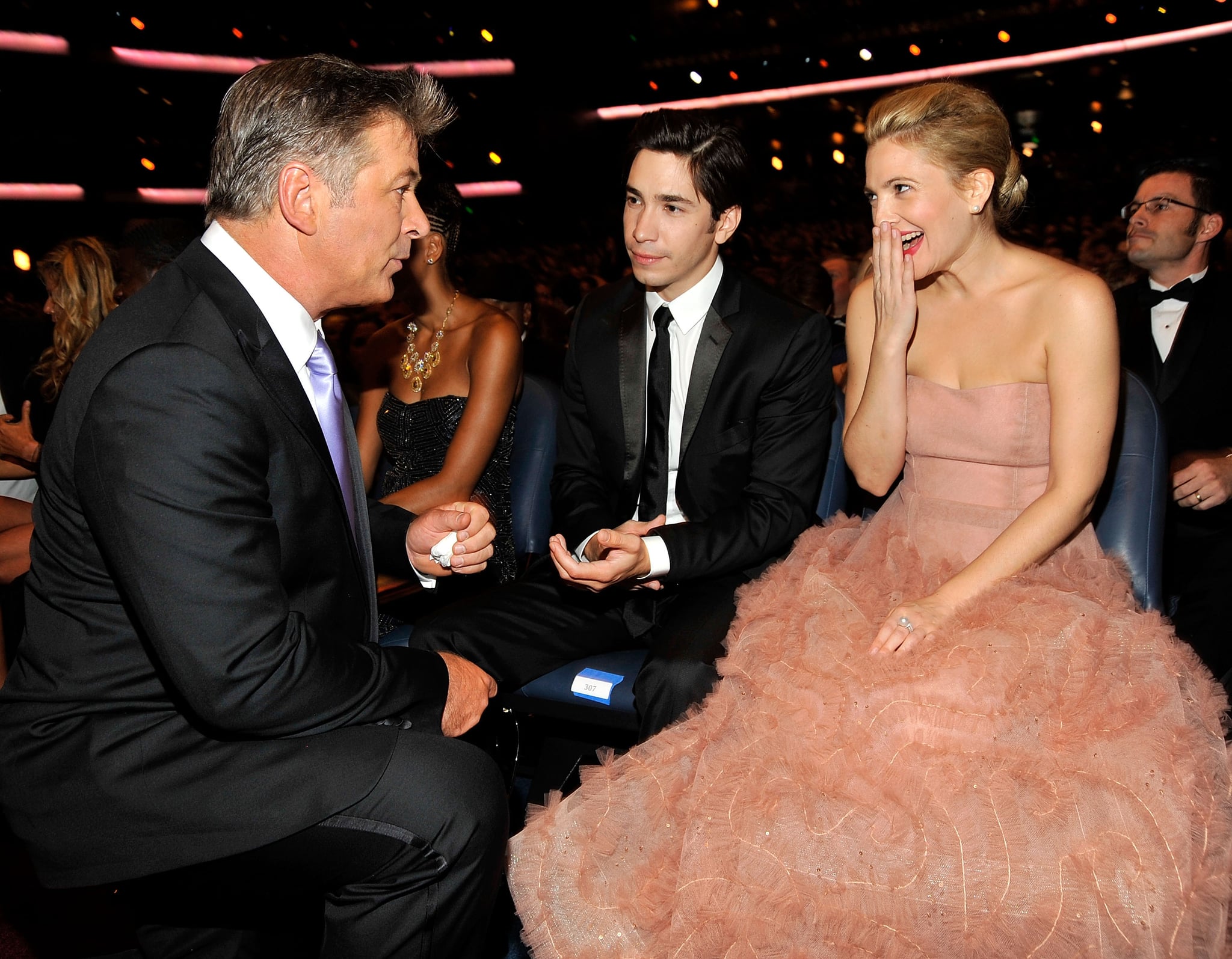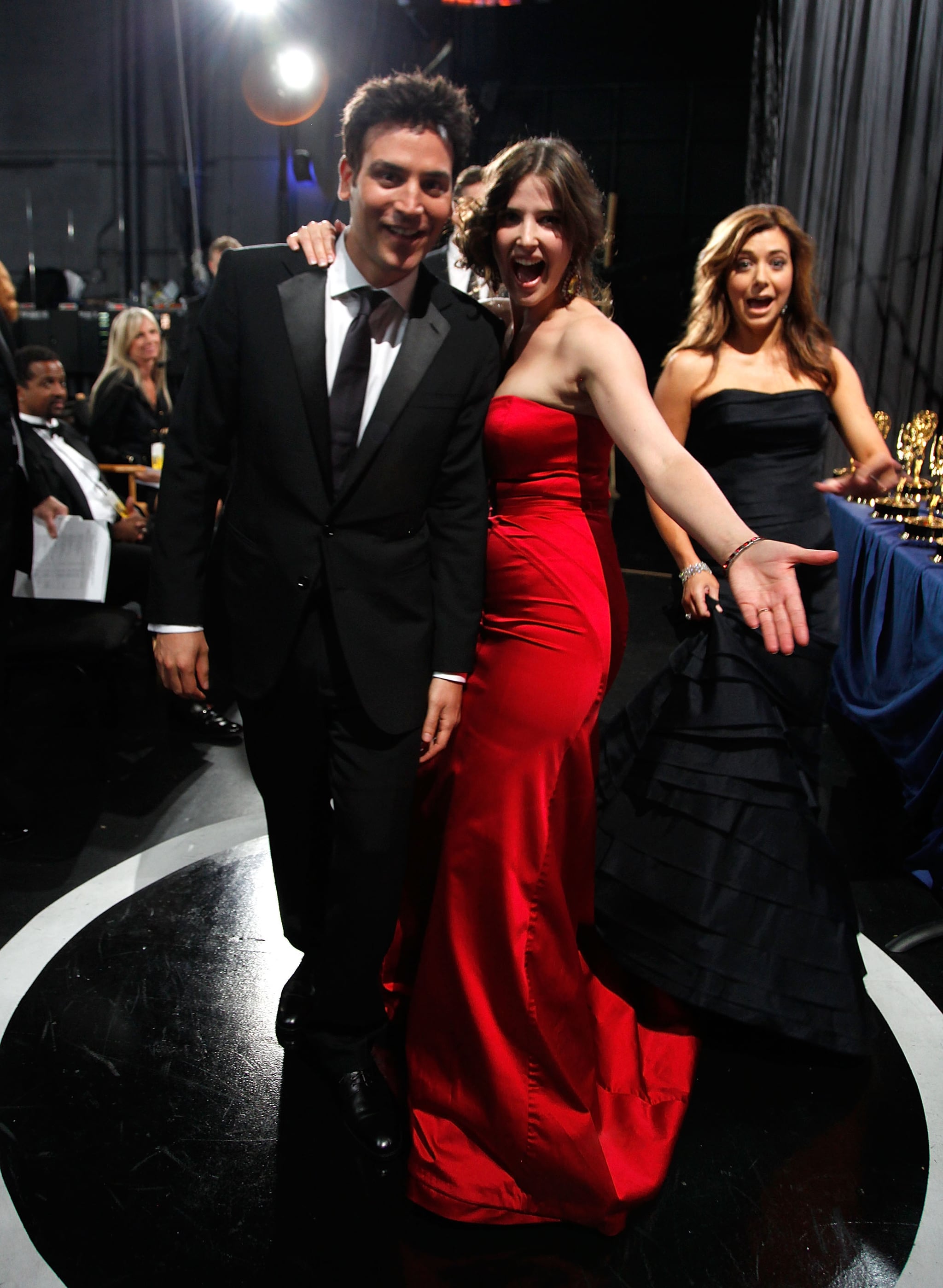 For lots more photos from the show including Jimmy Fallon's fall, cute Chris O'Donnell and many others just read more.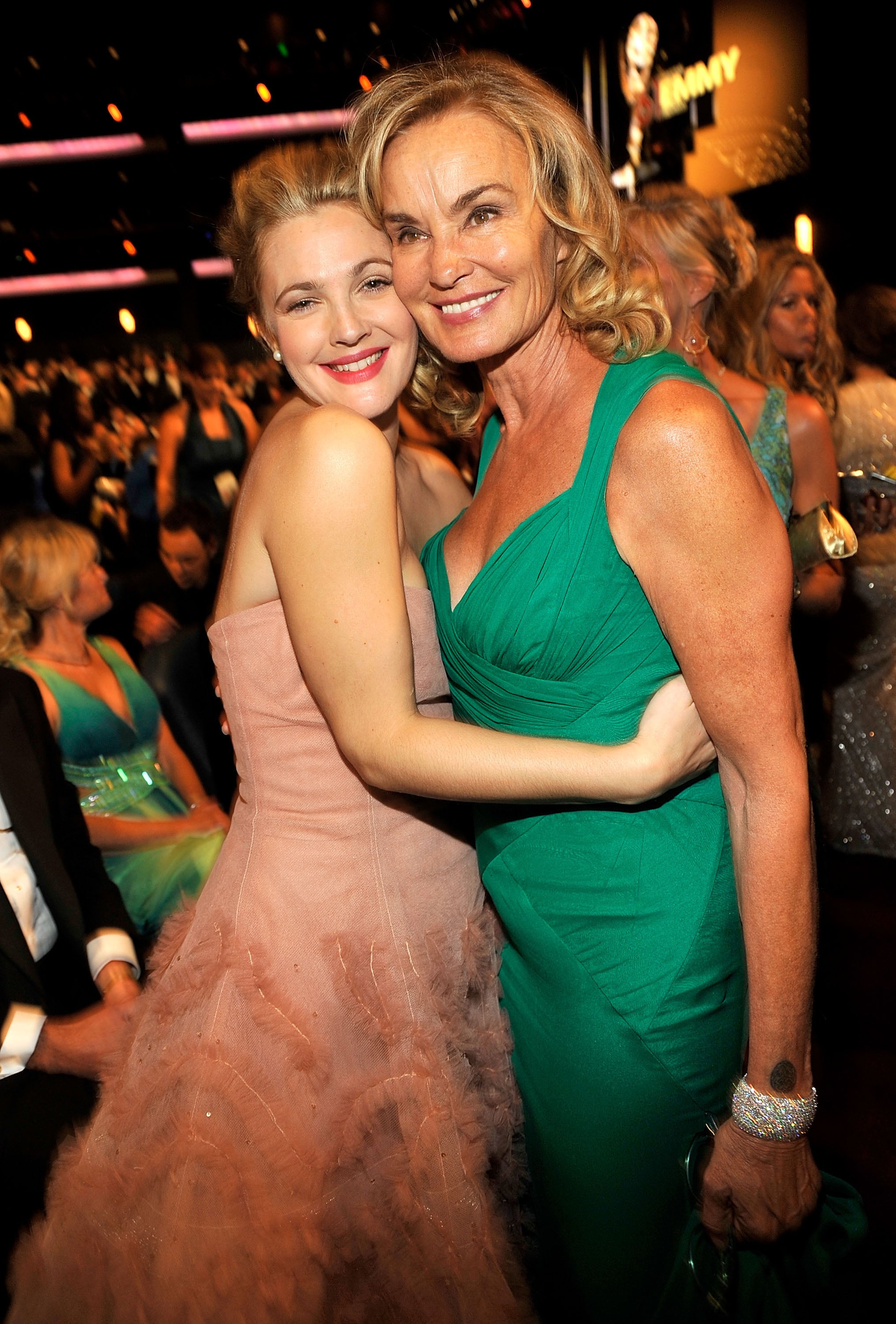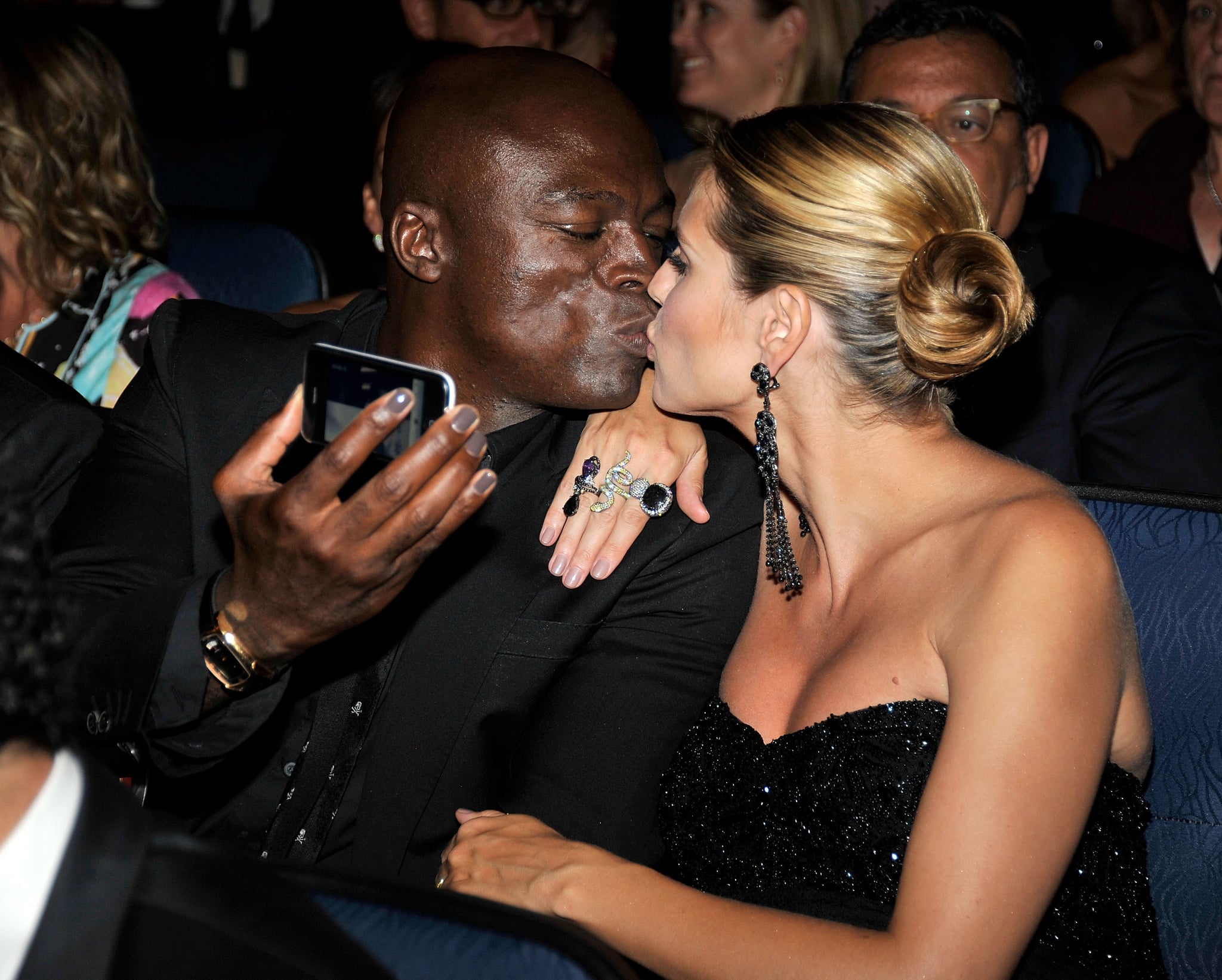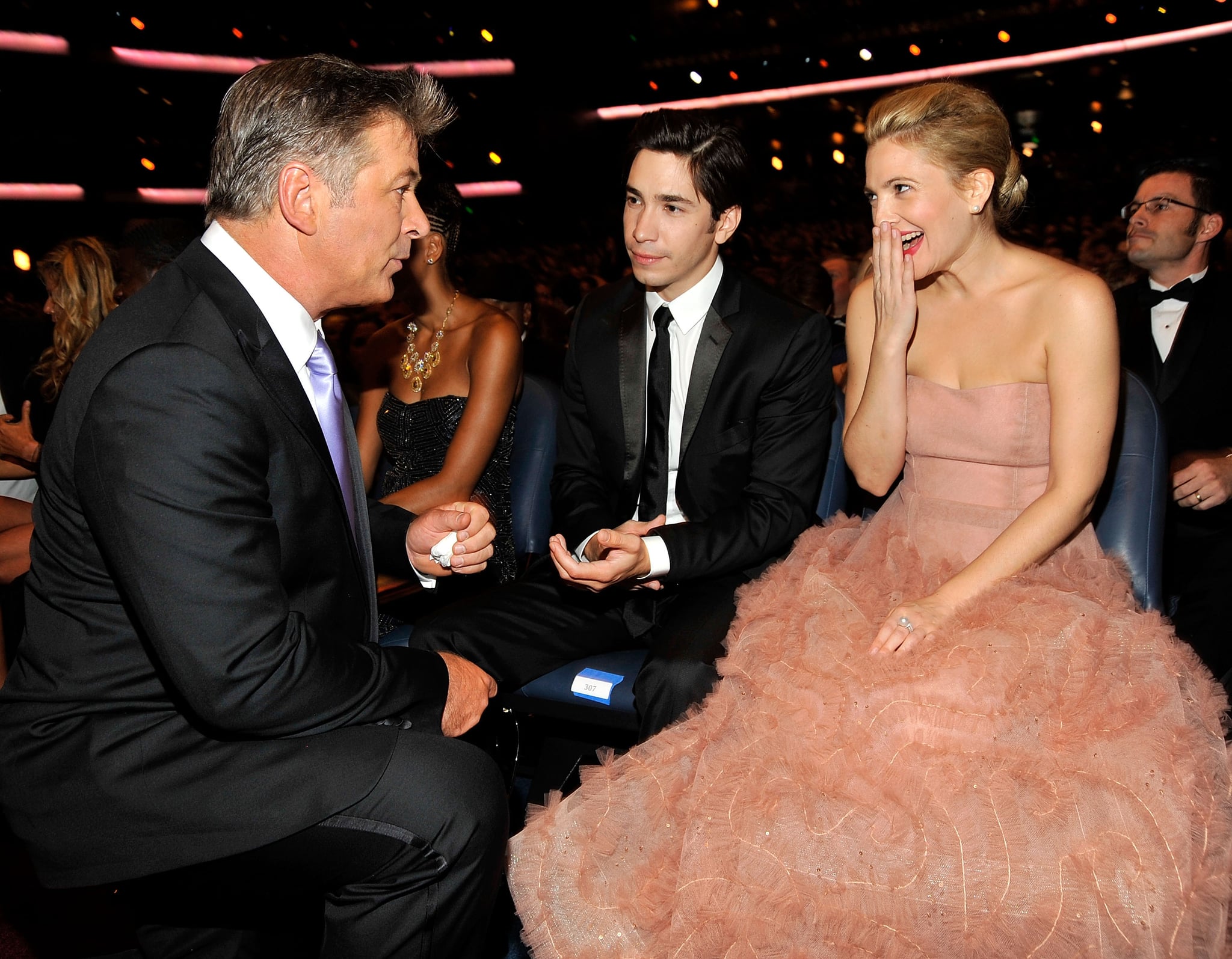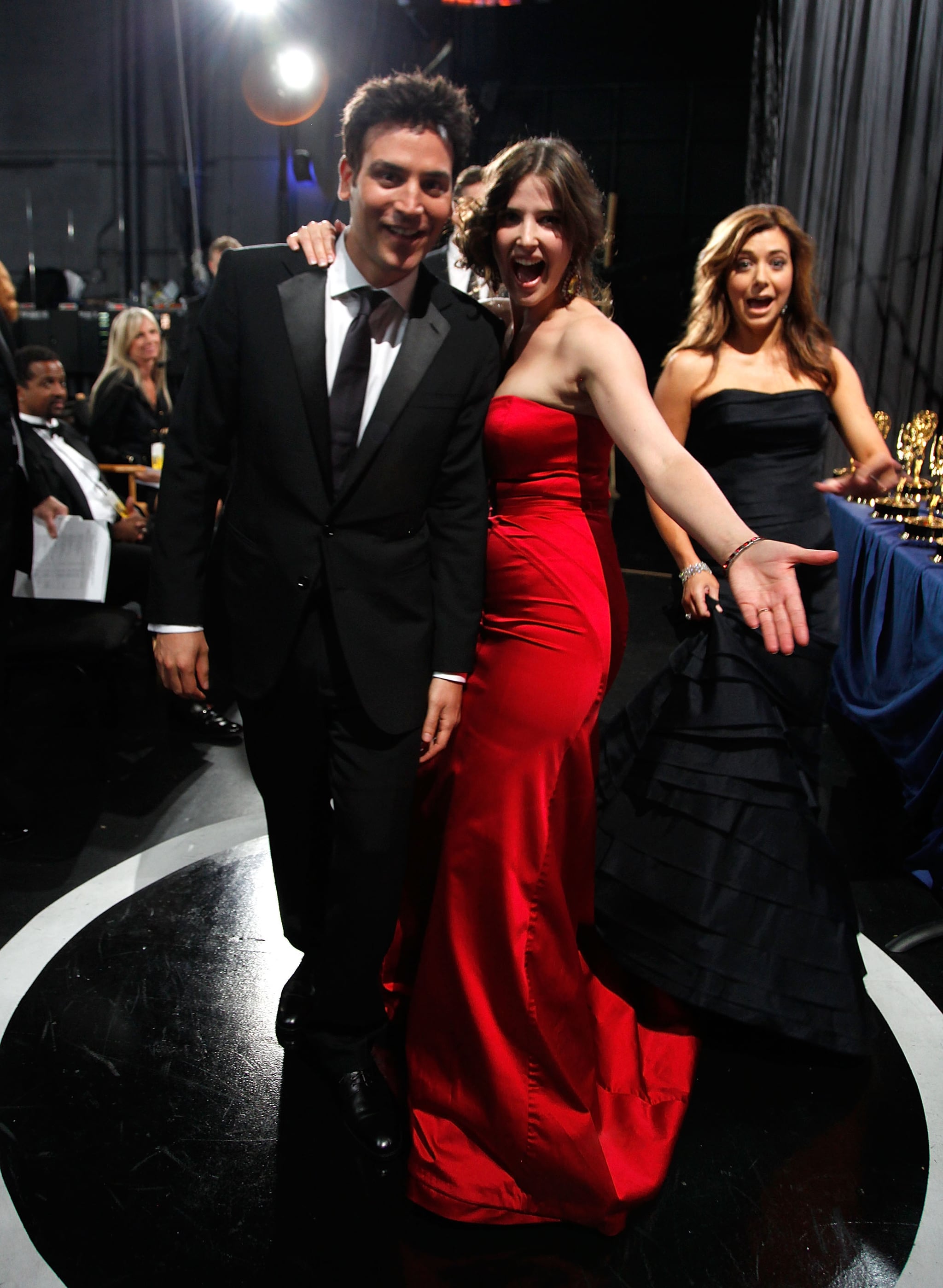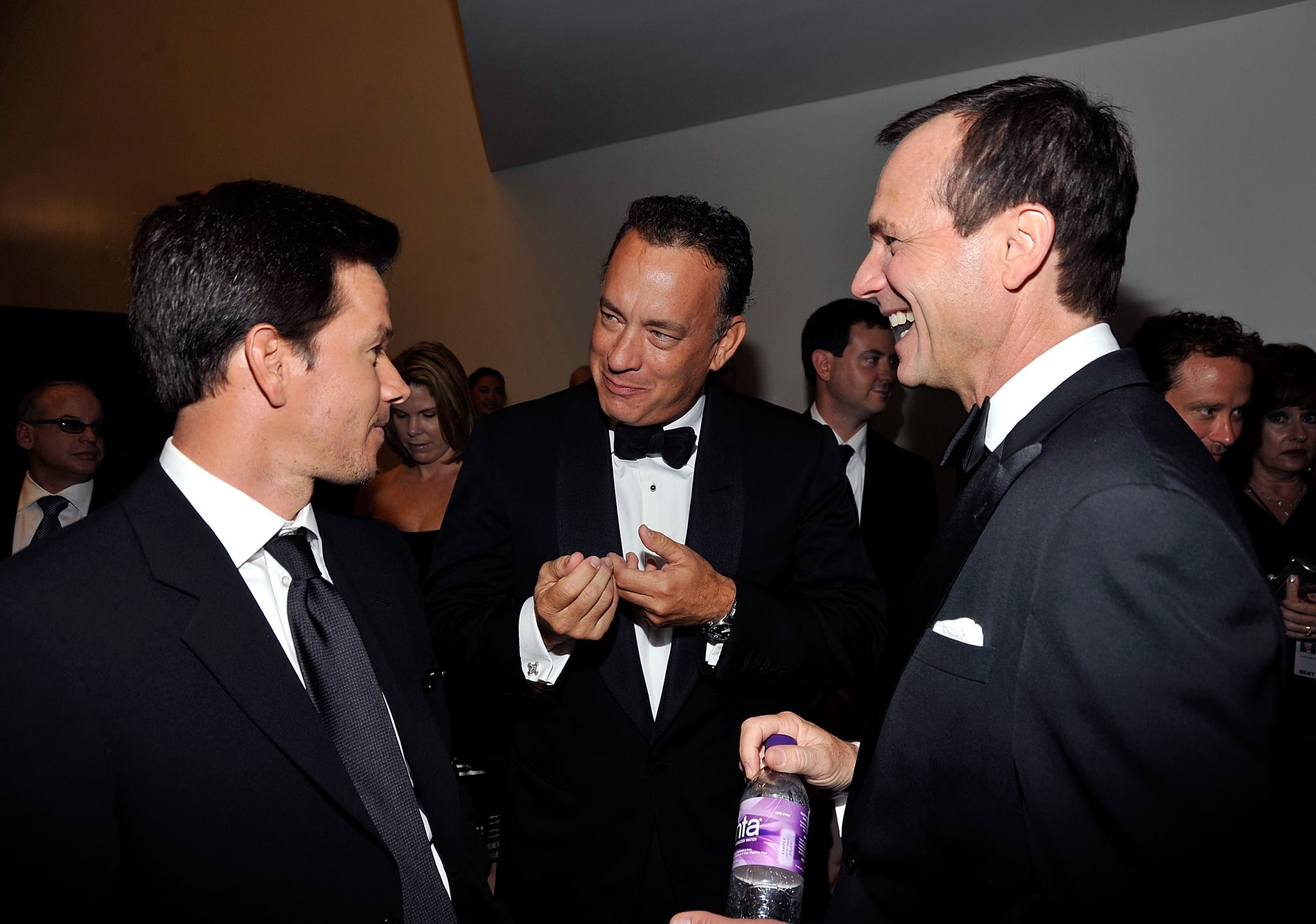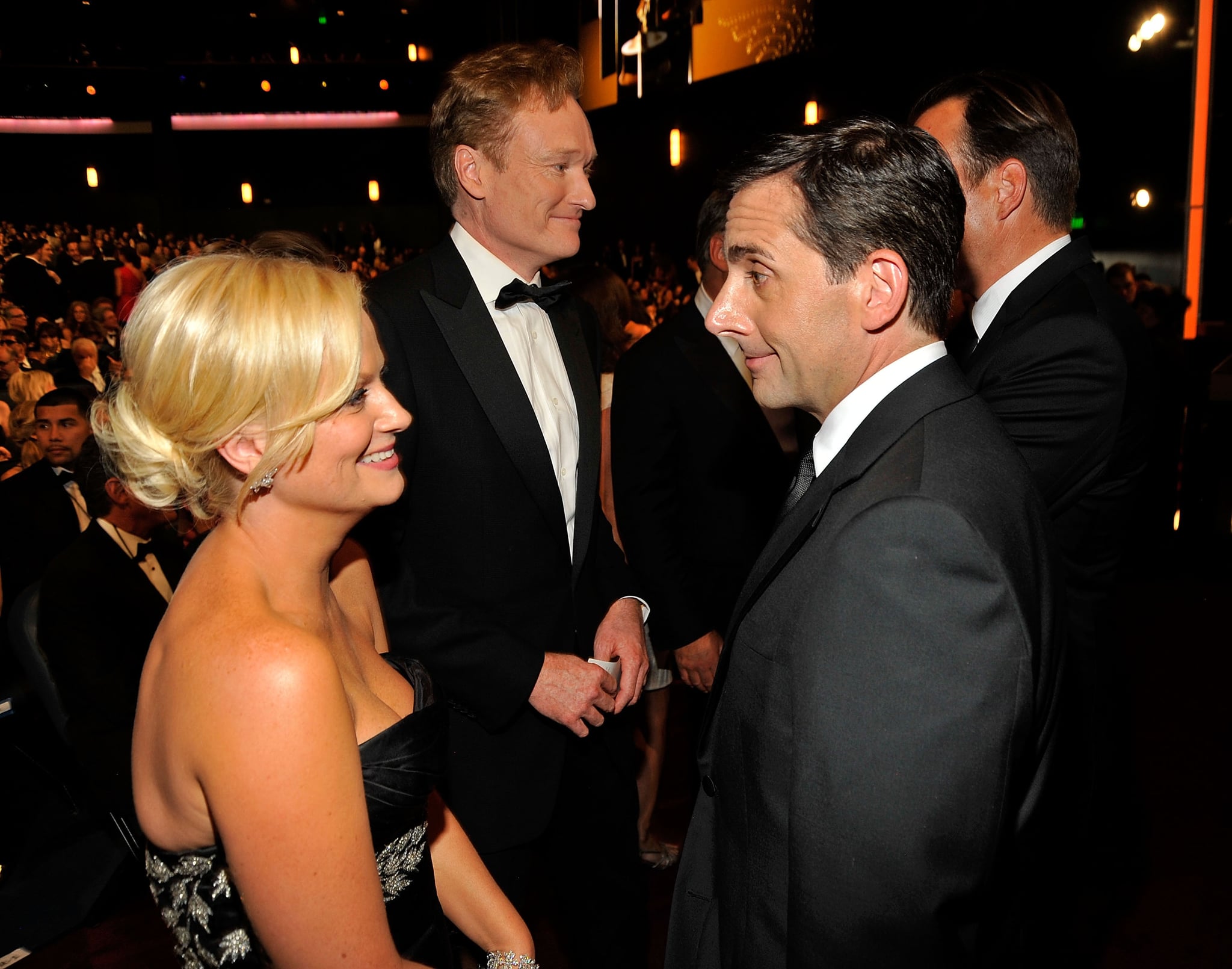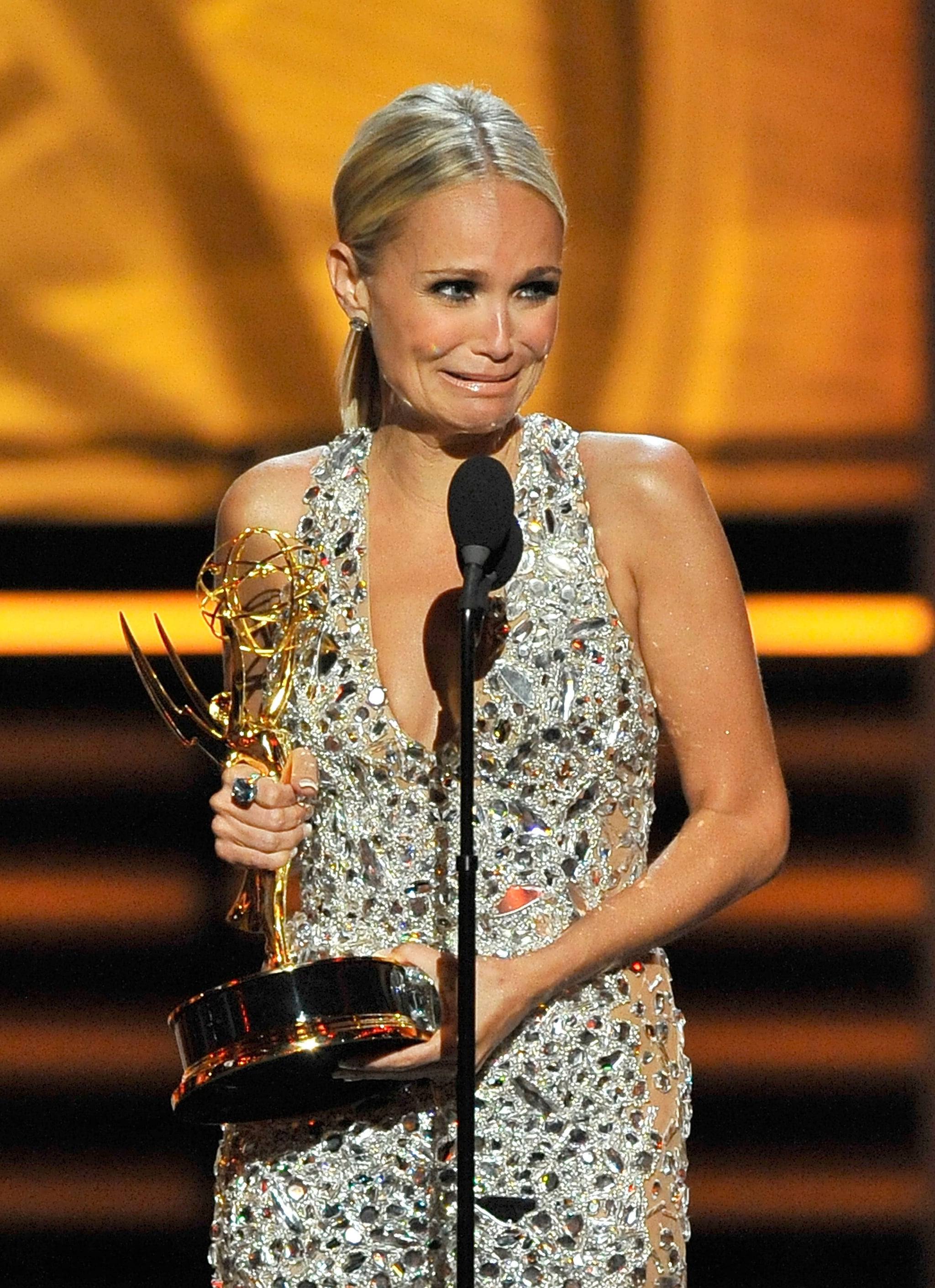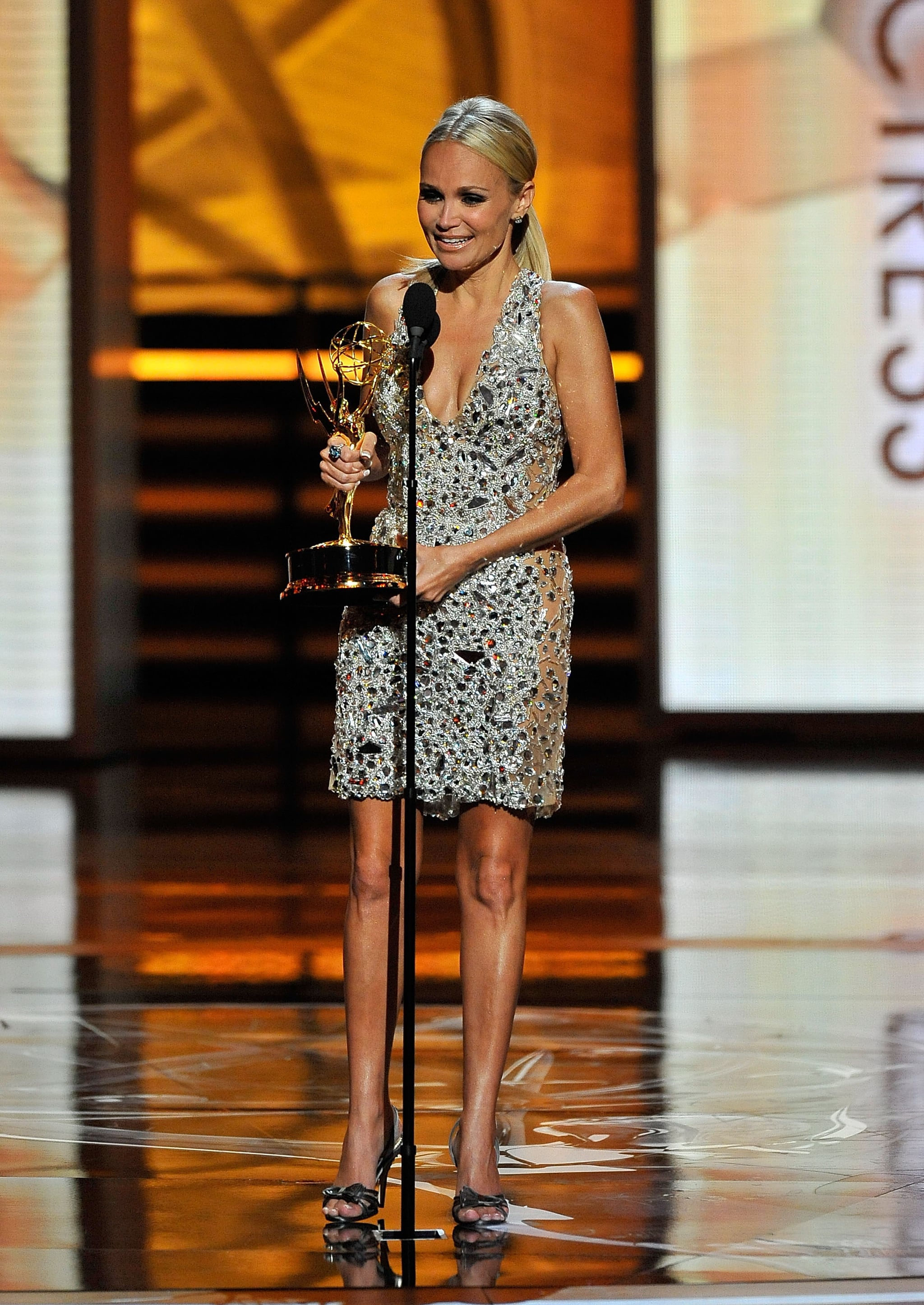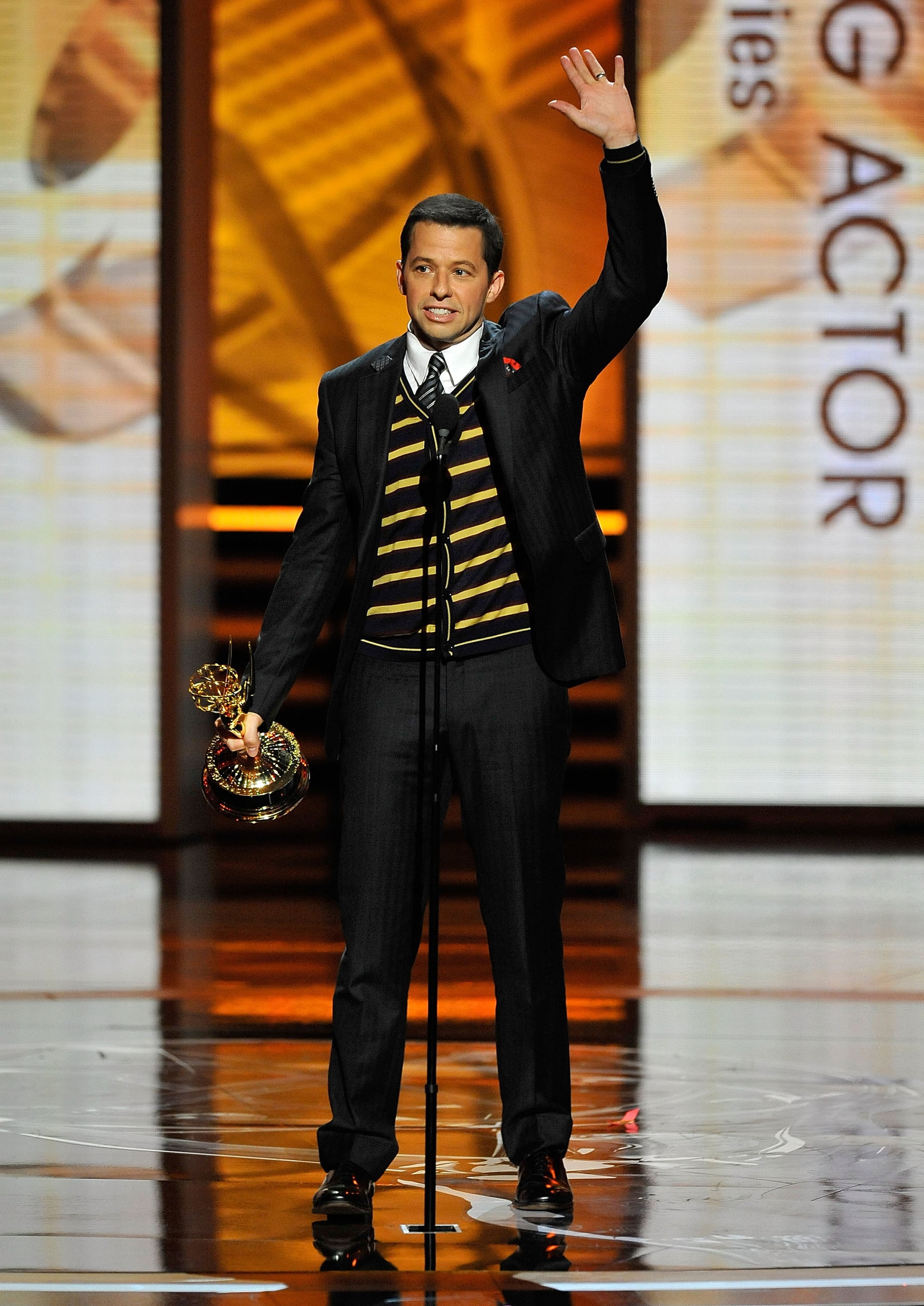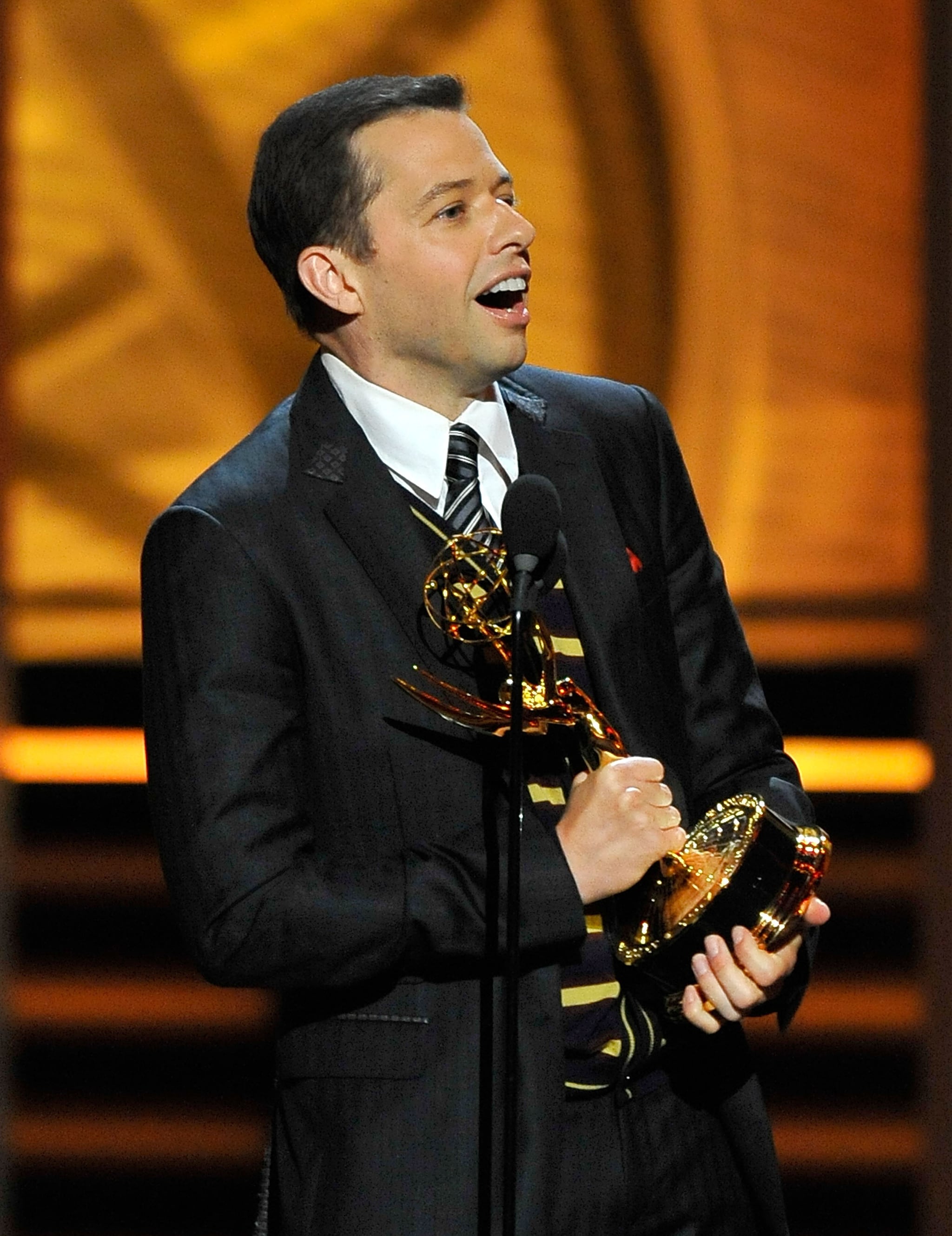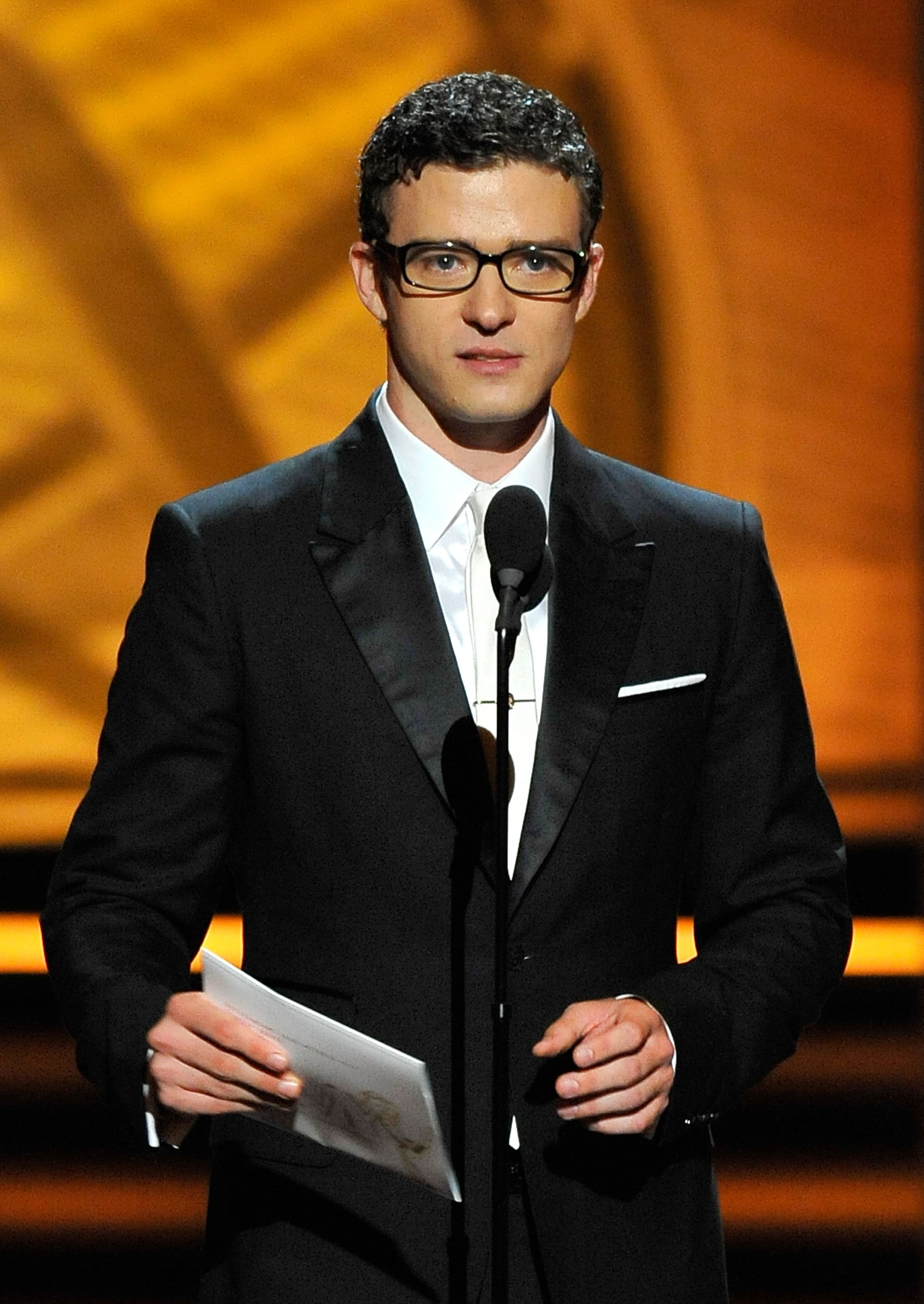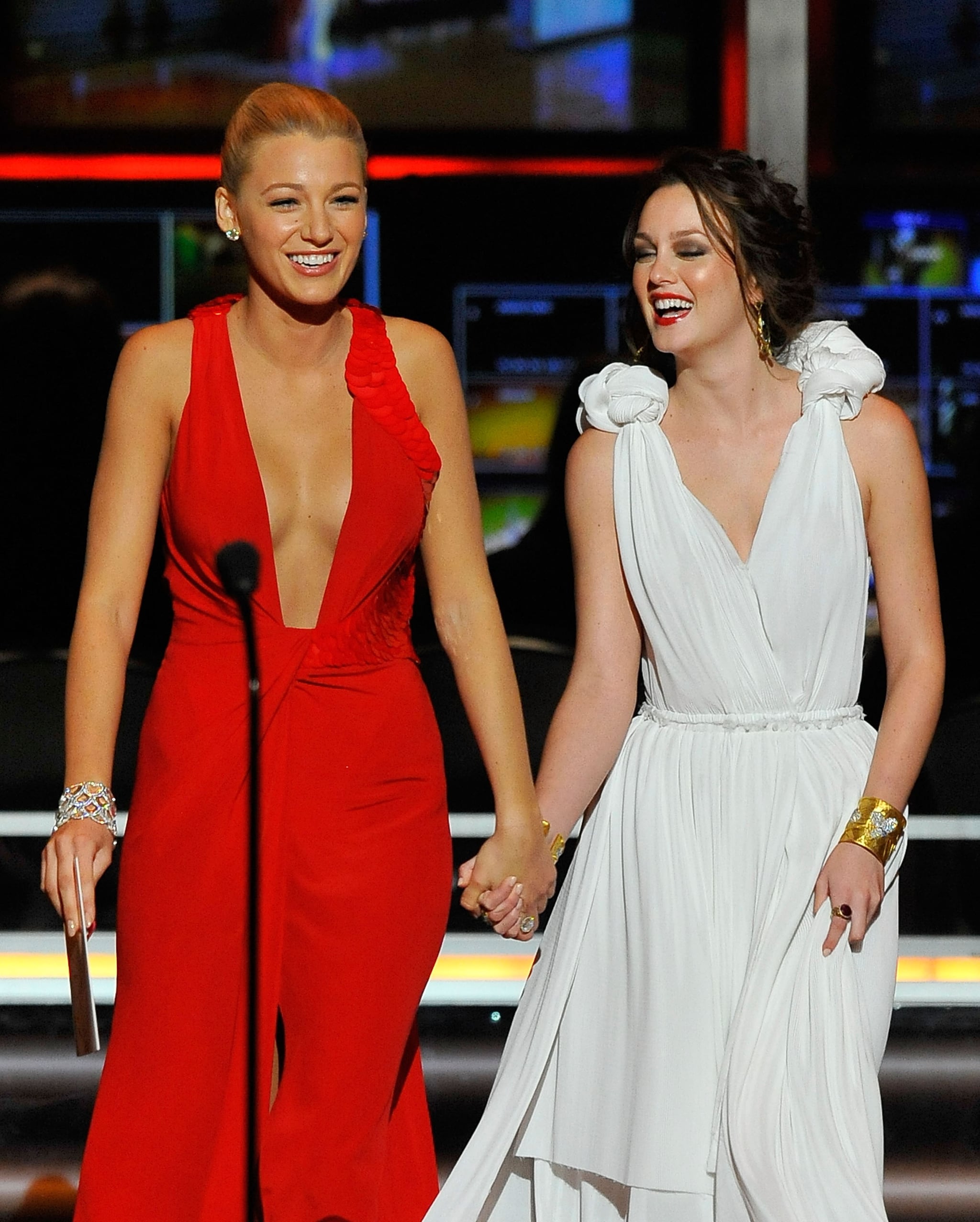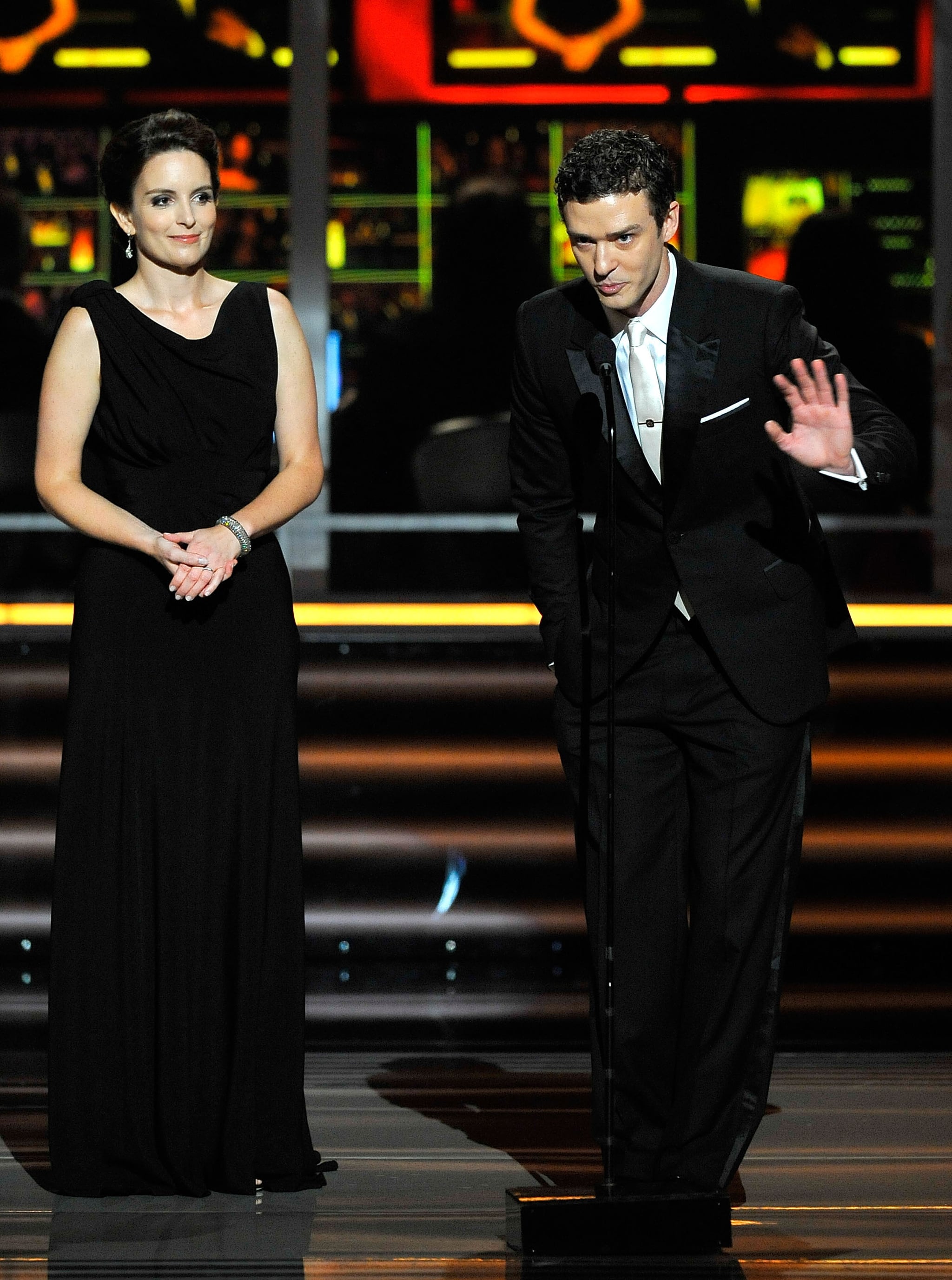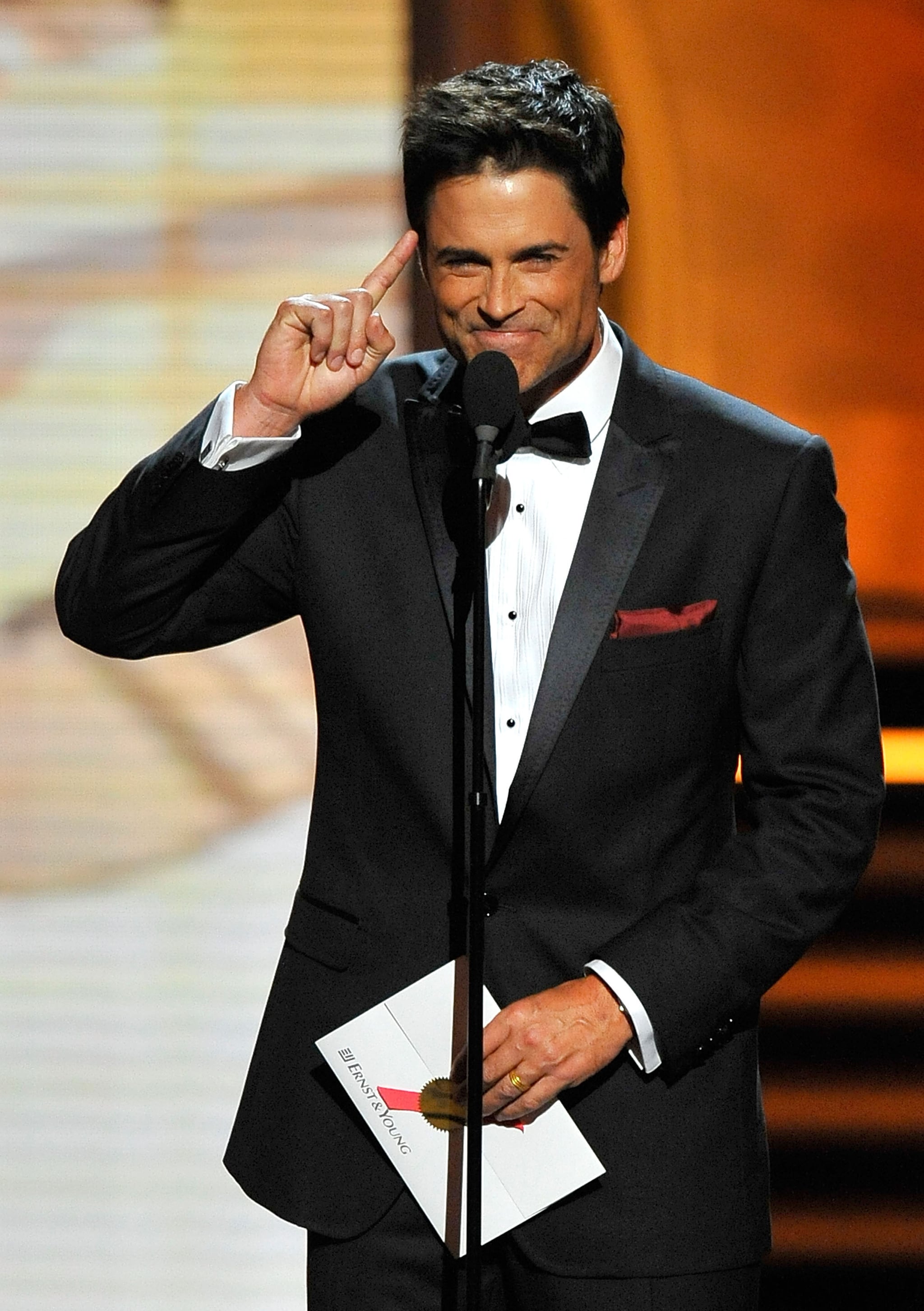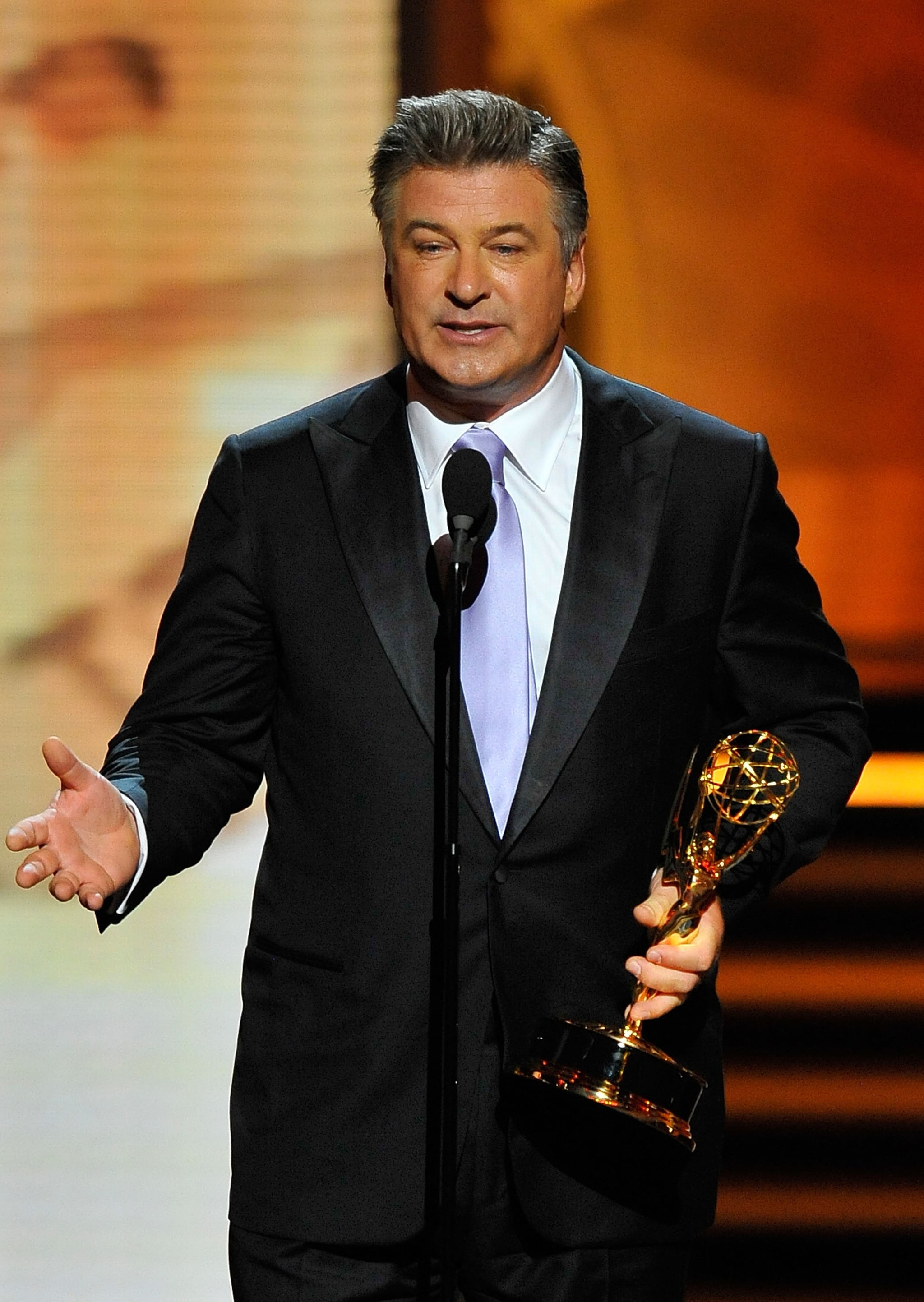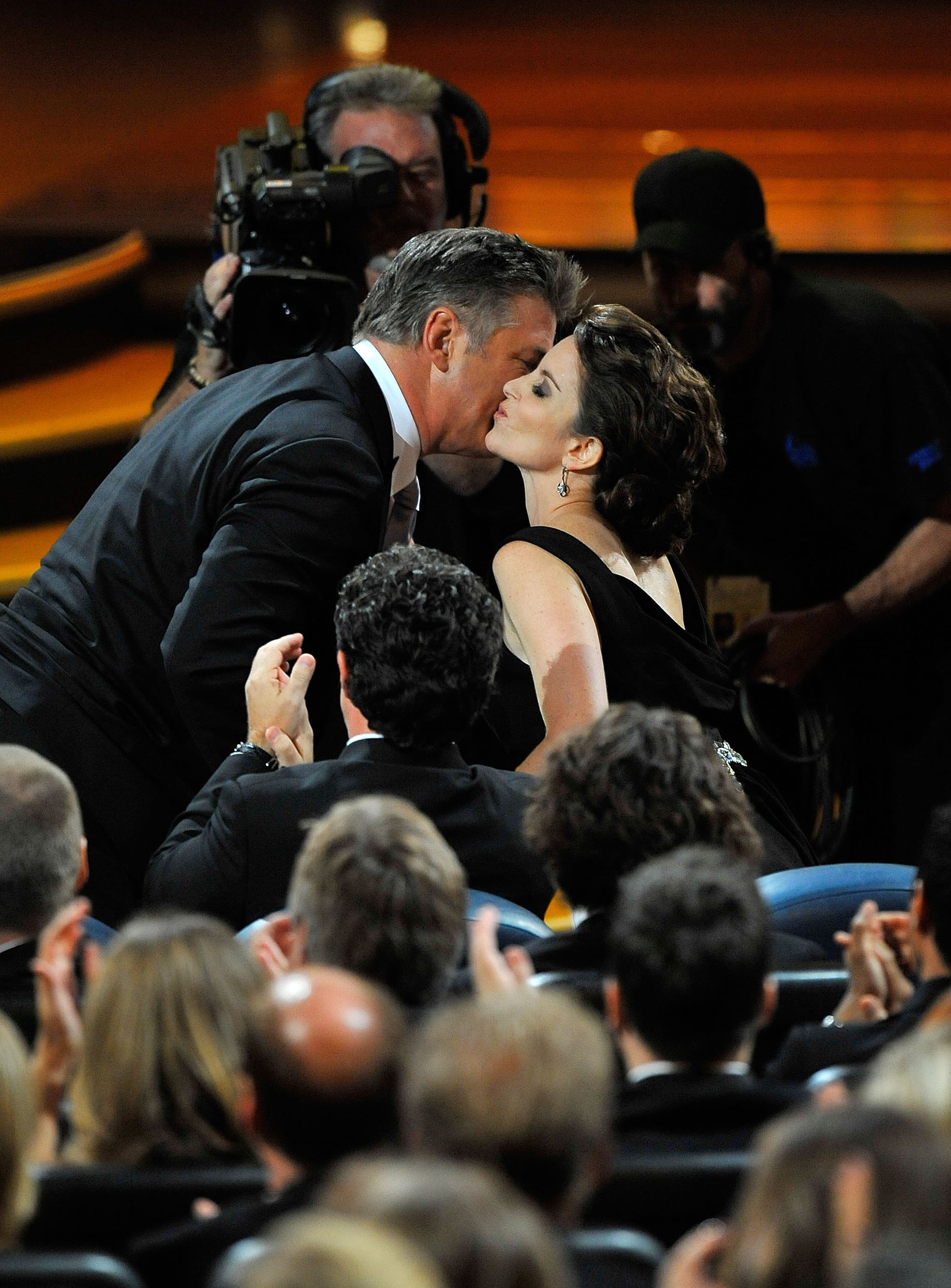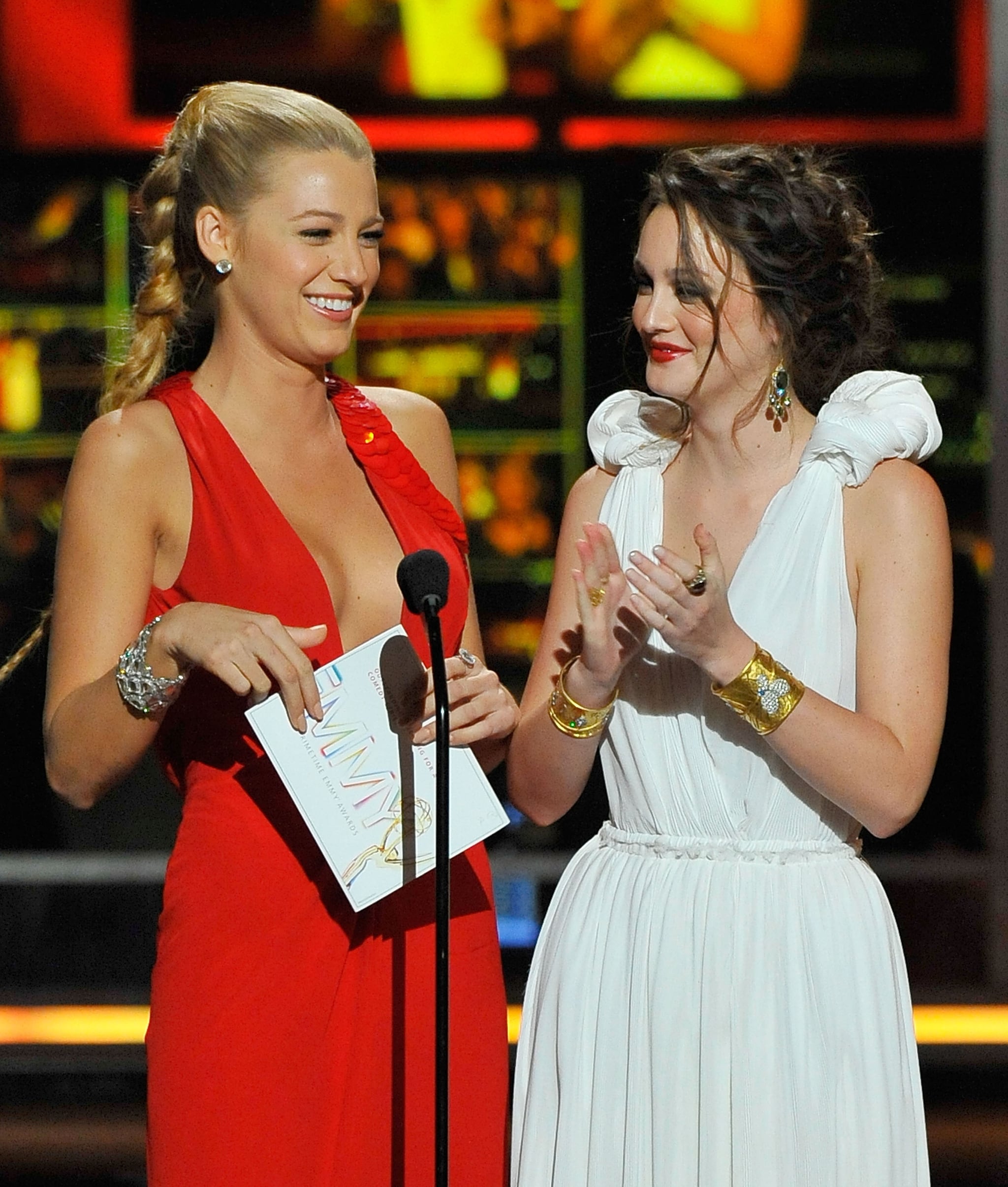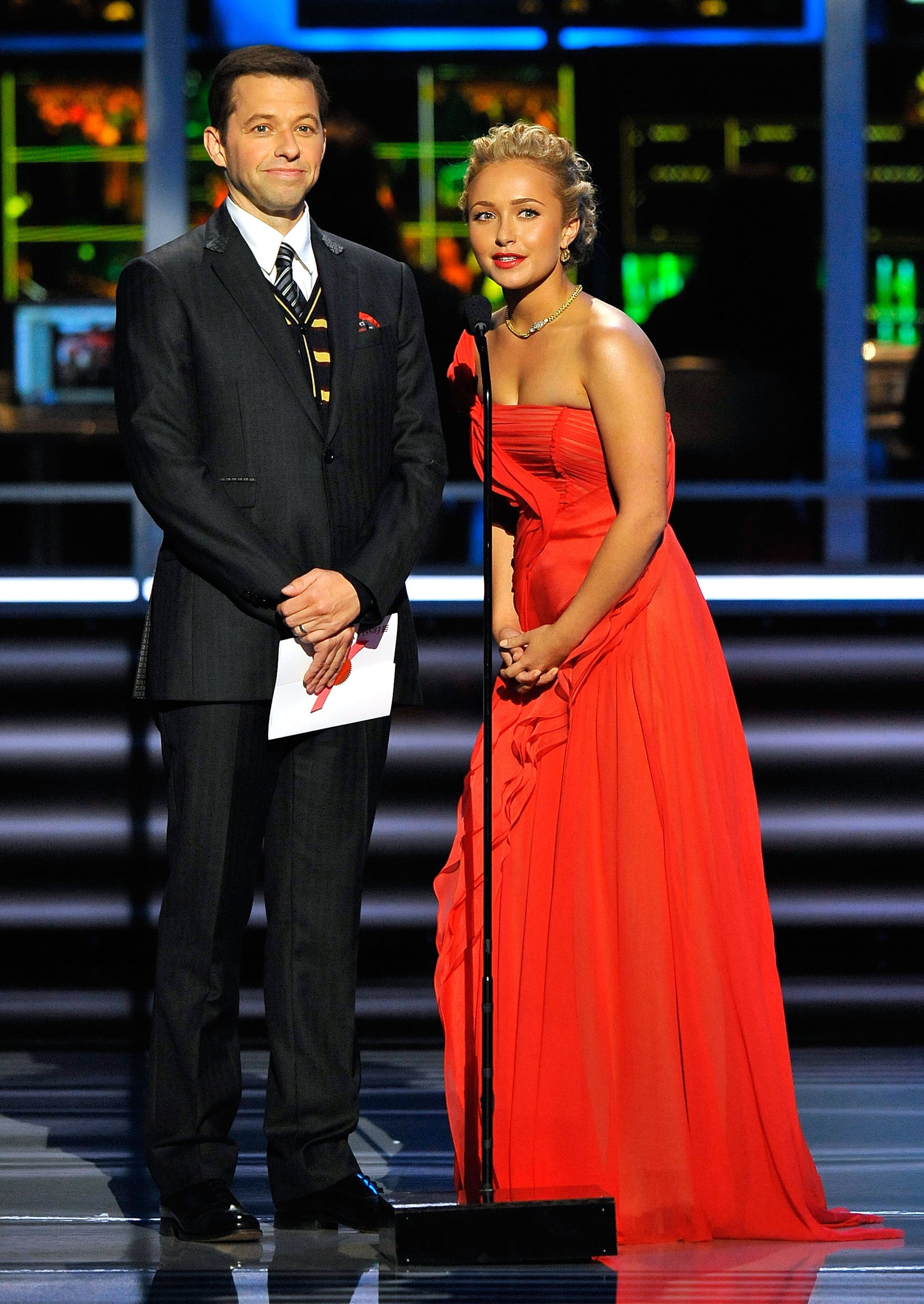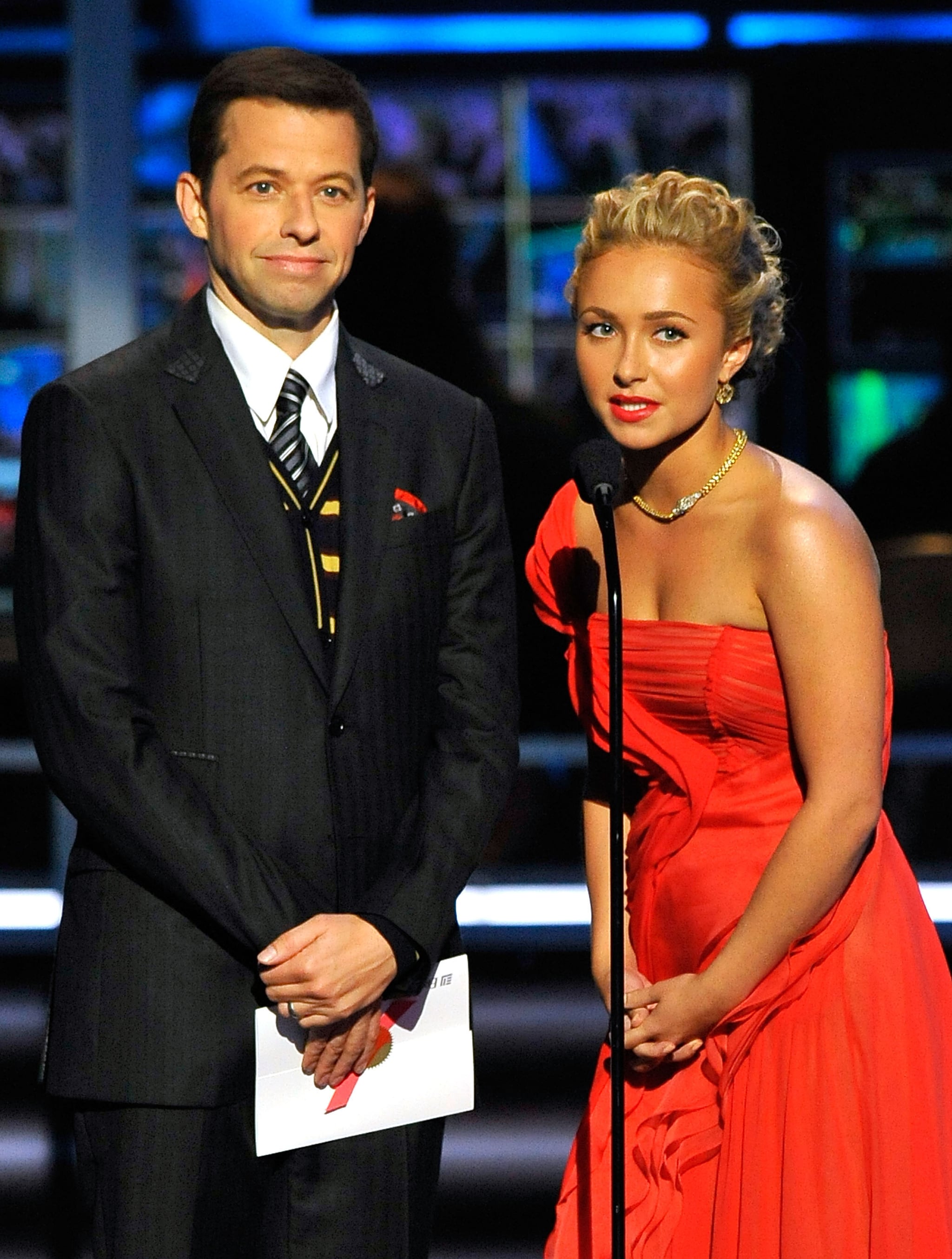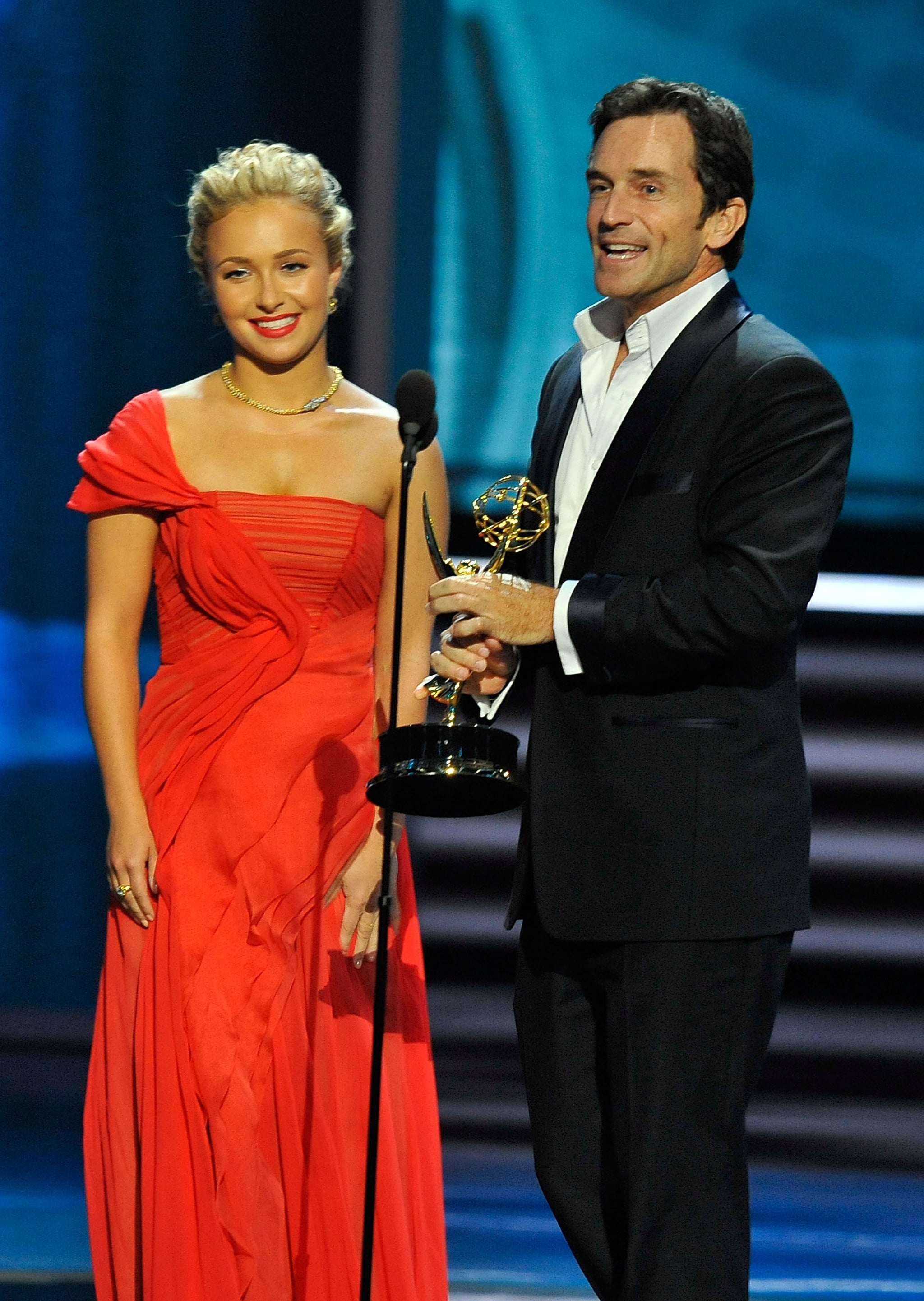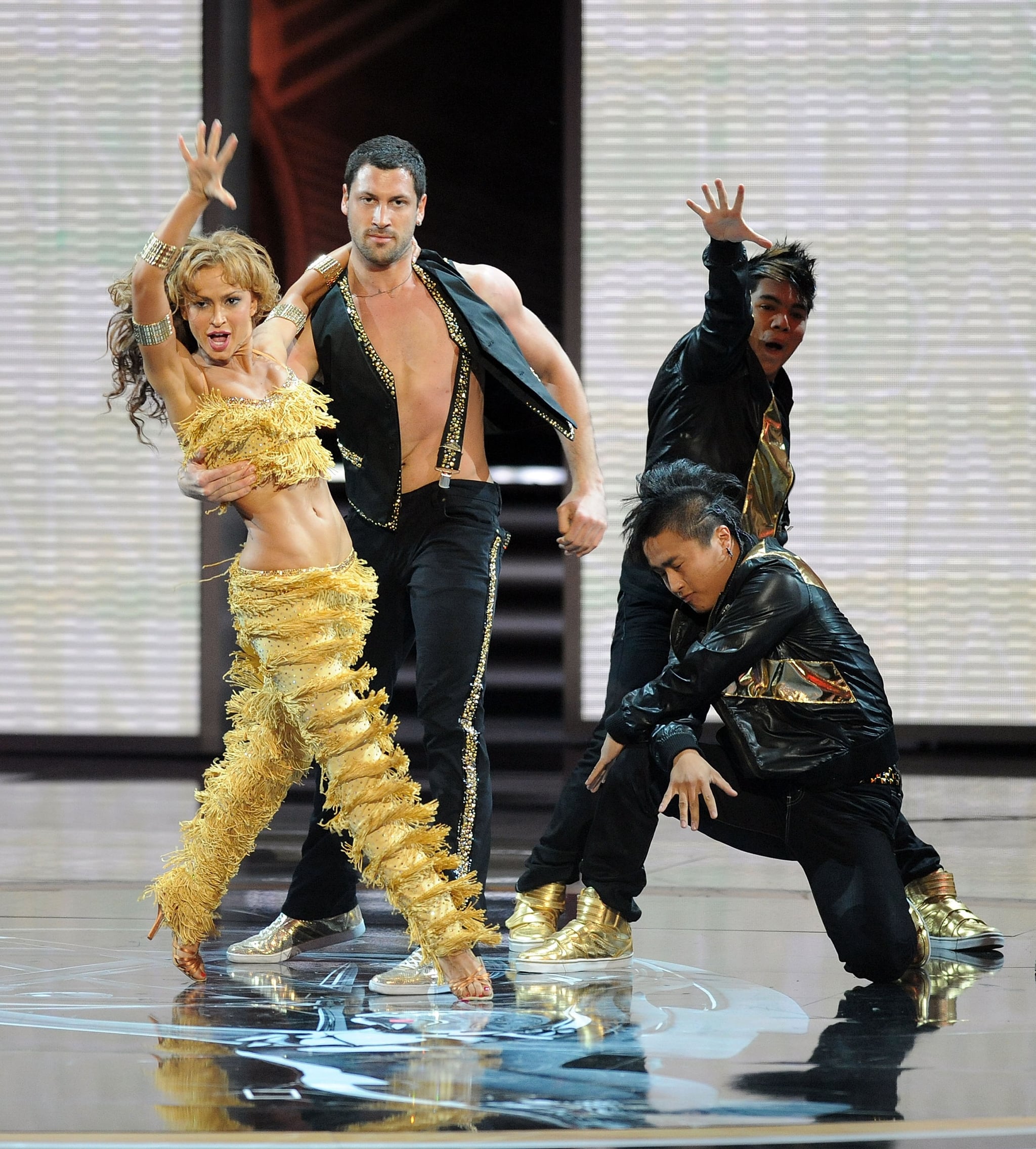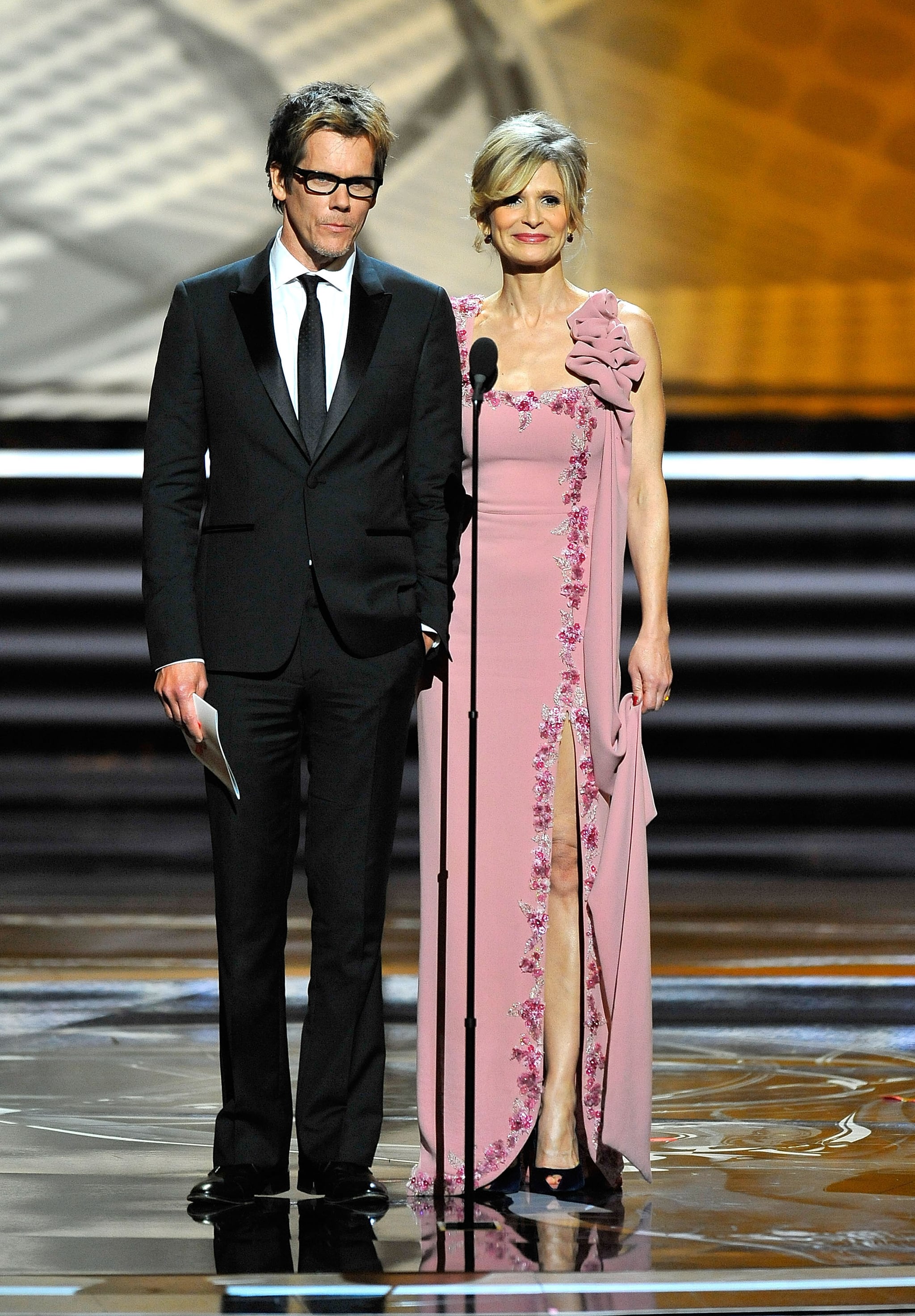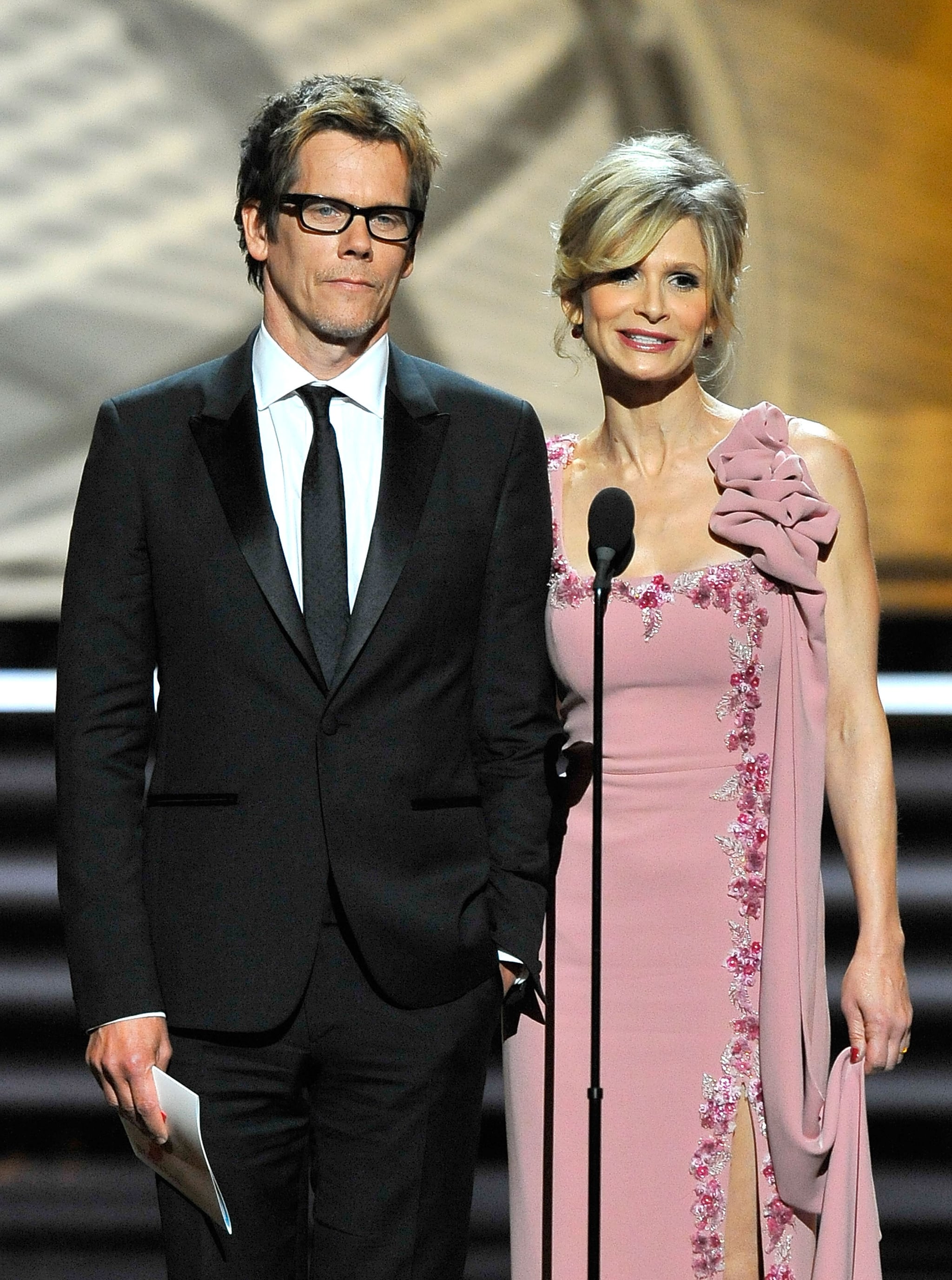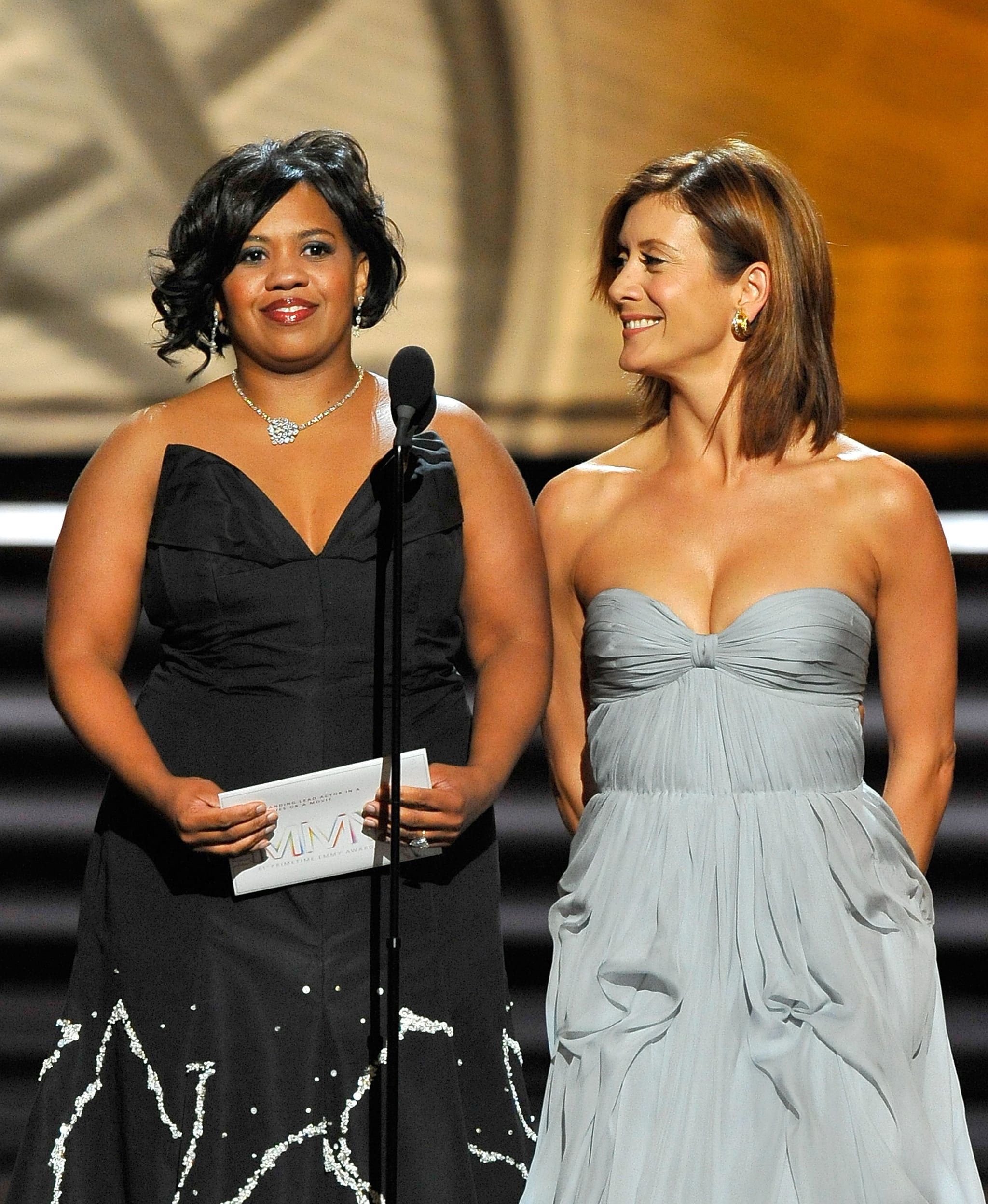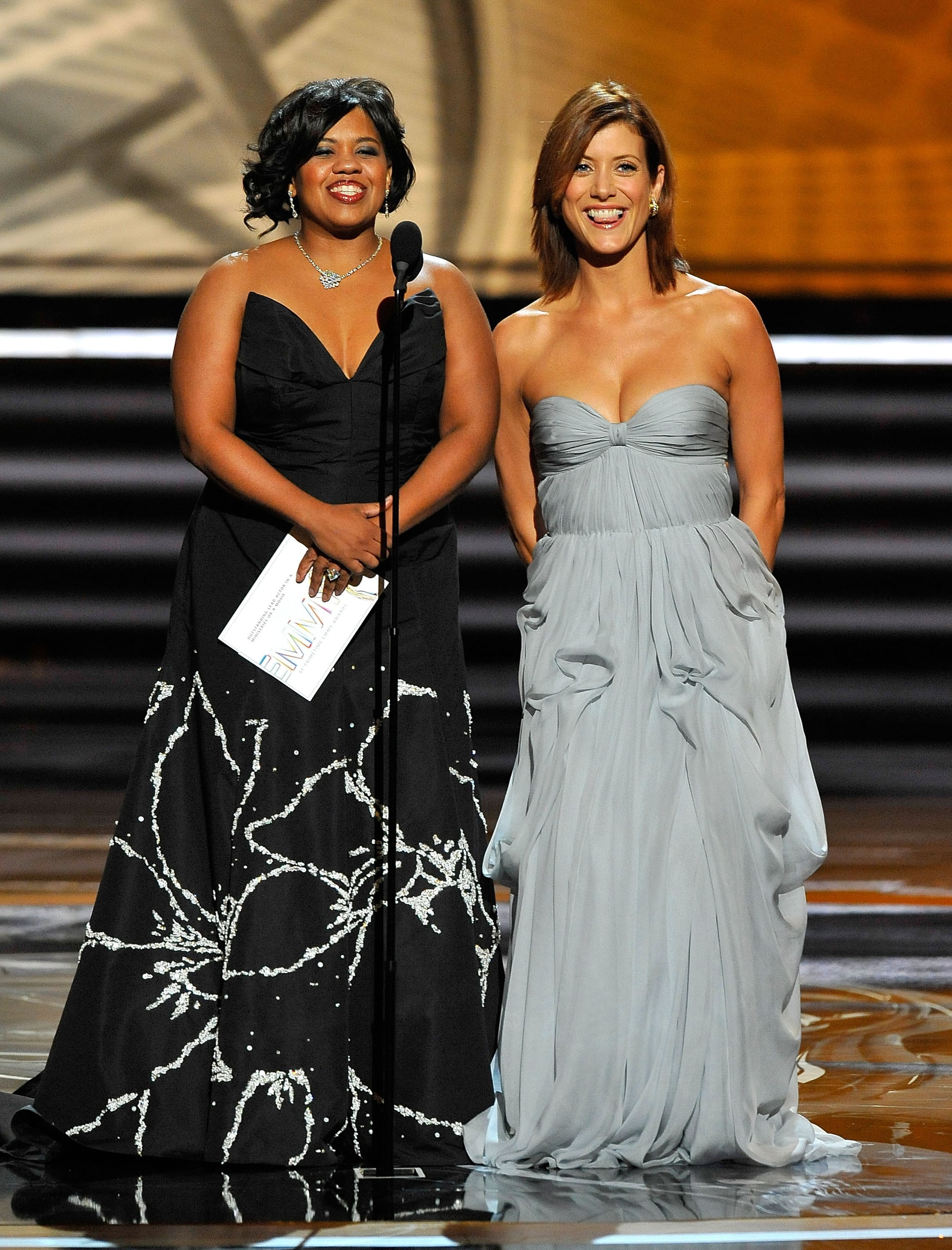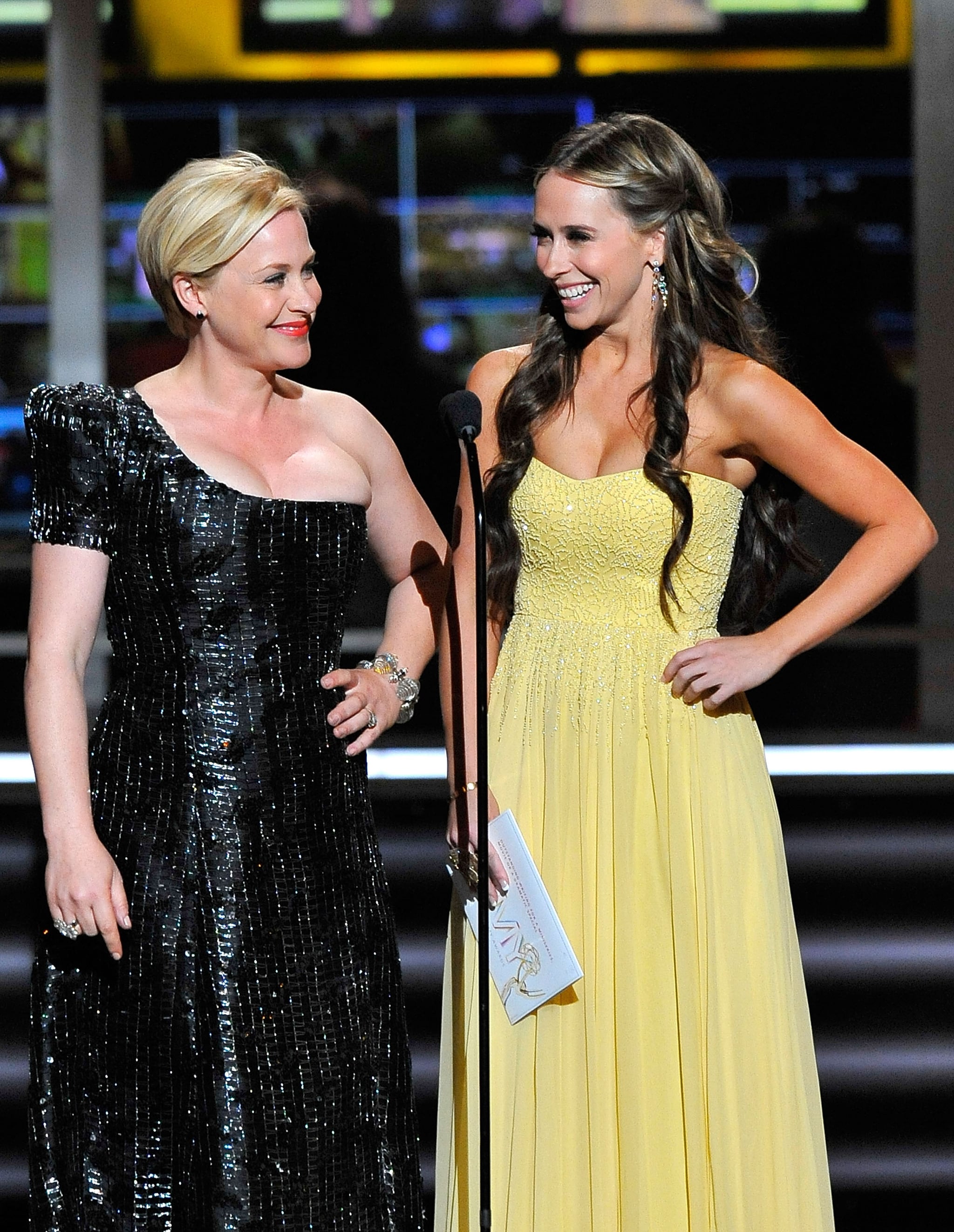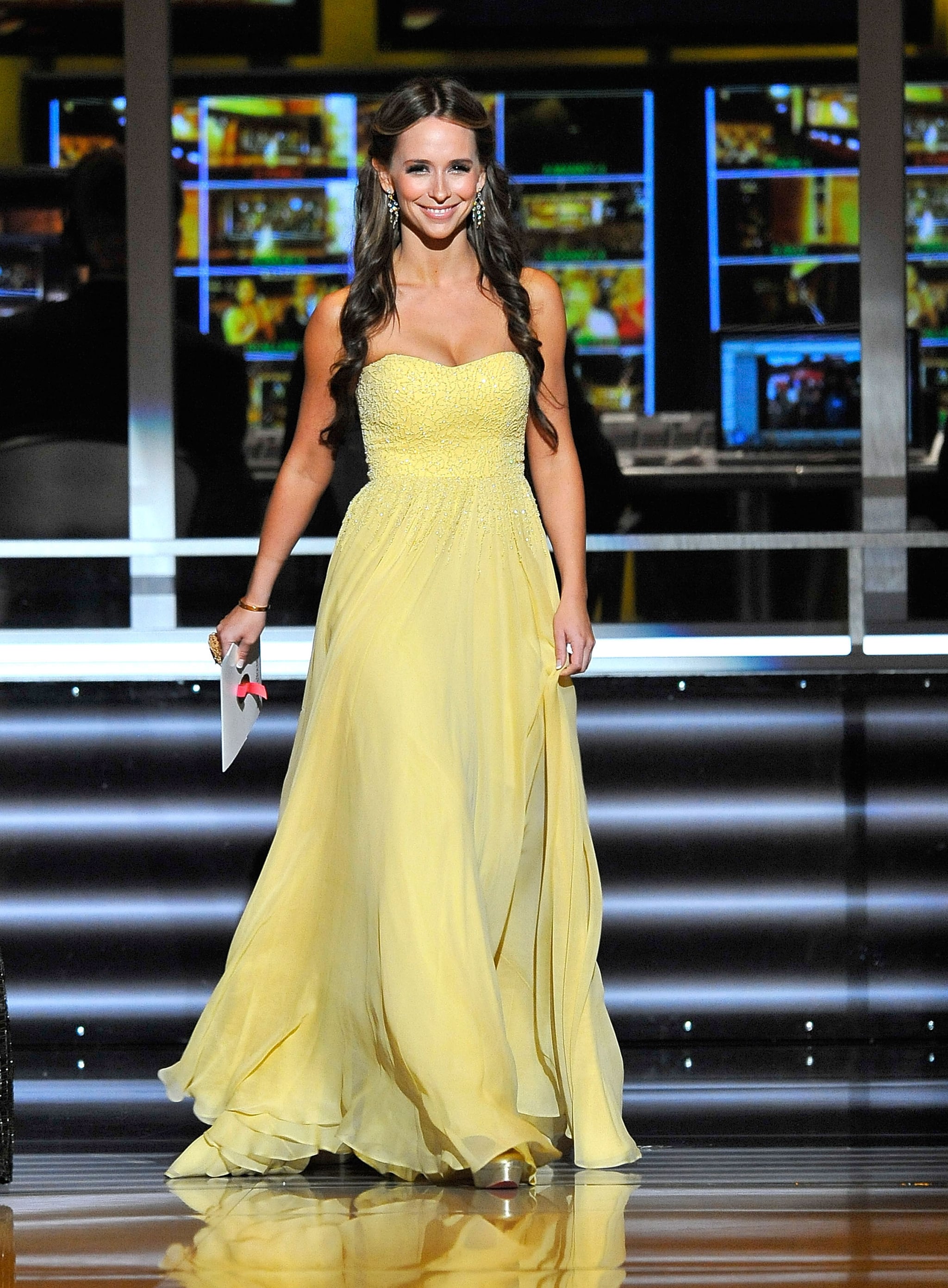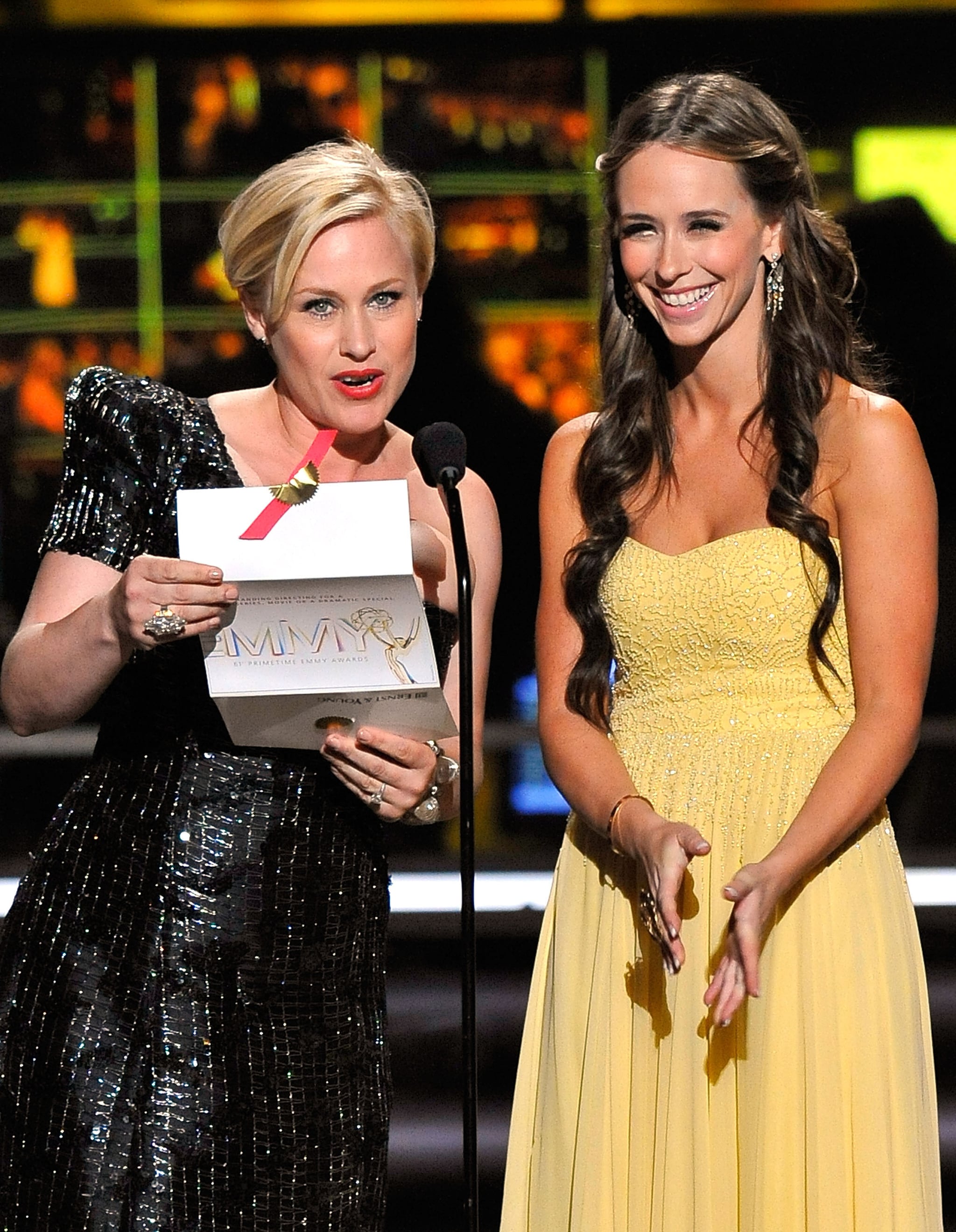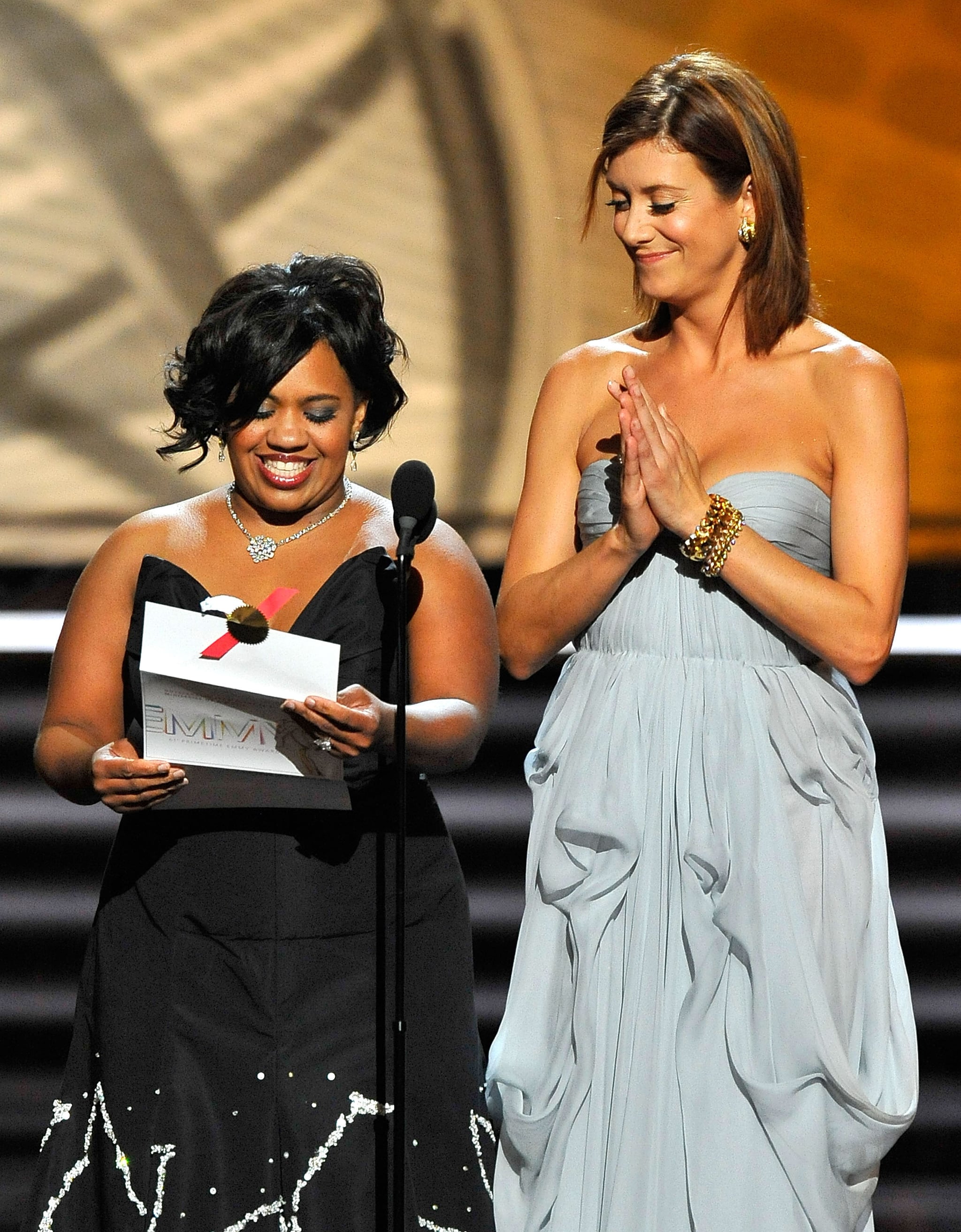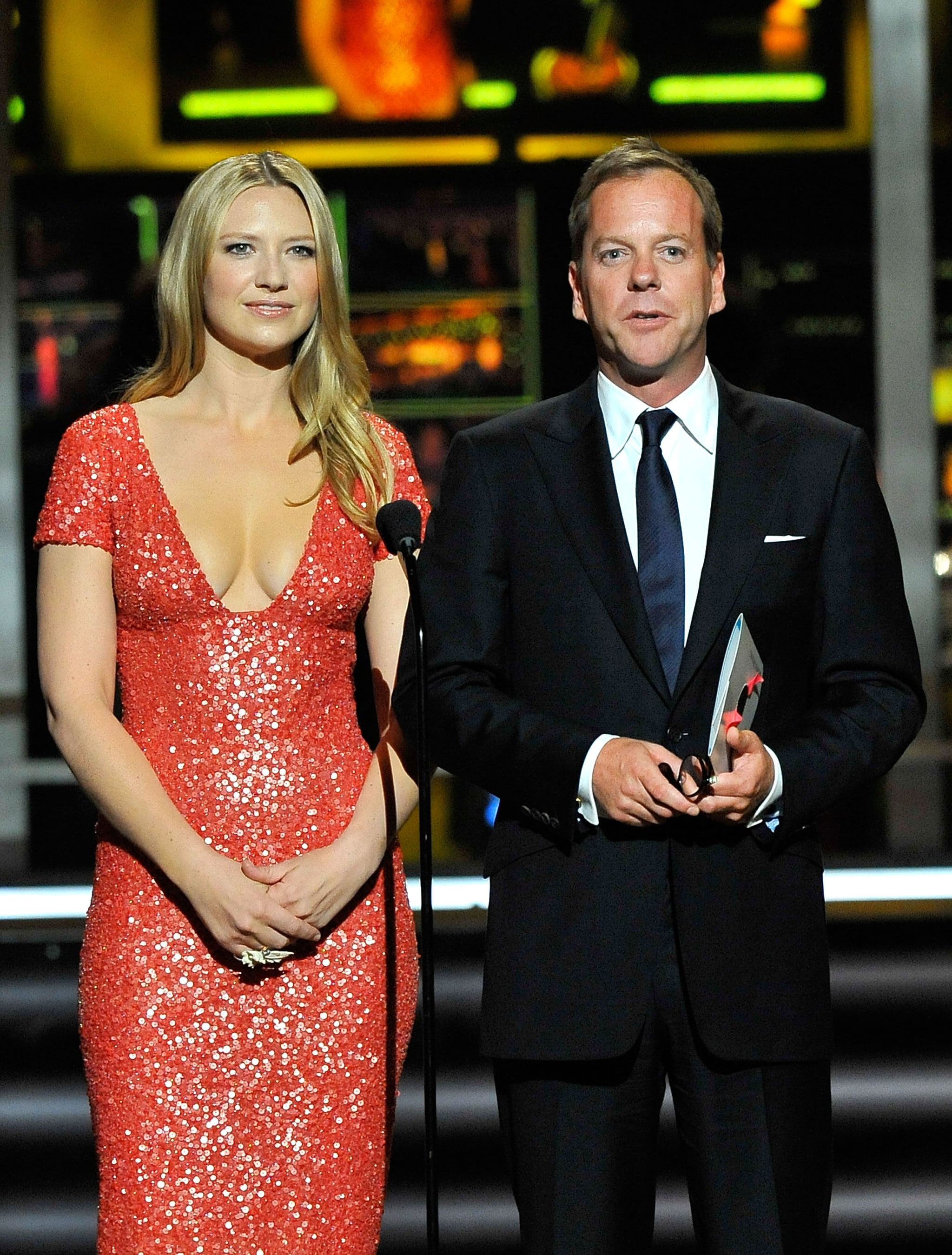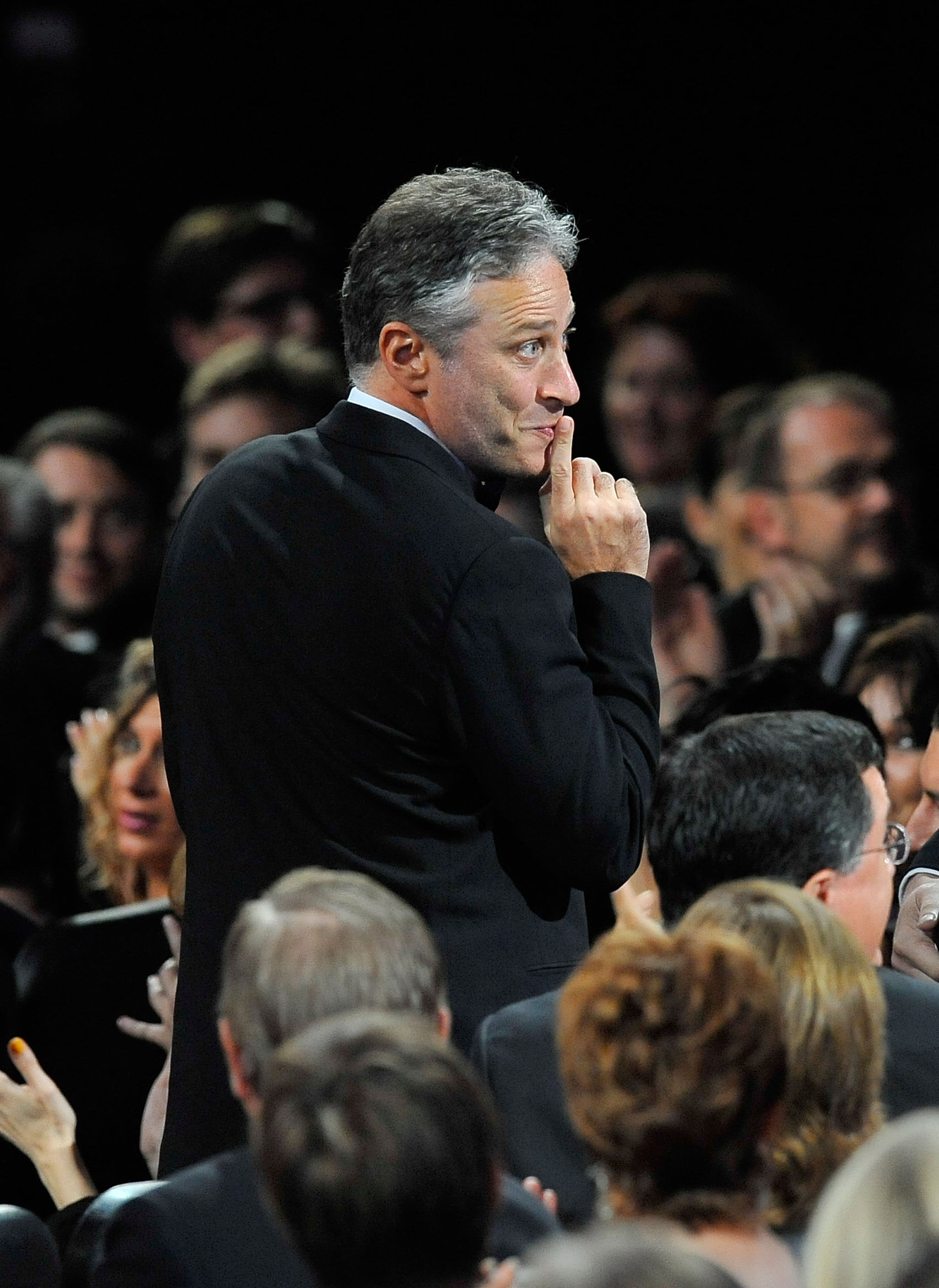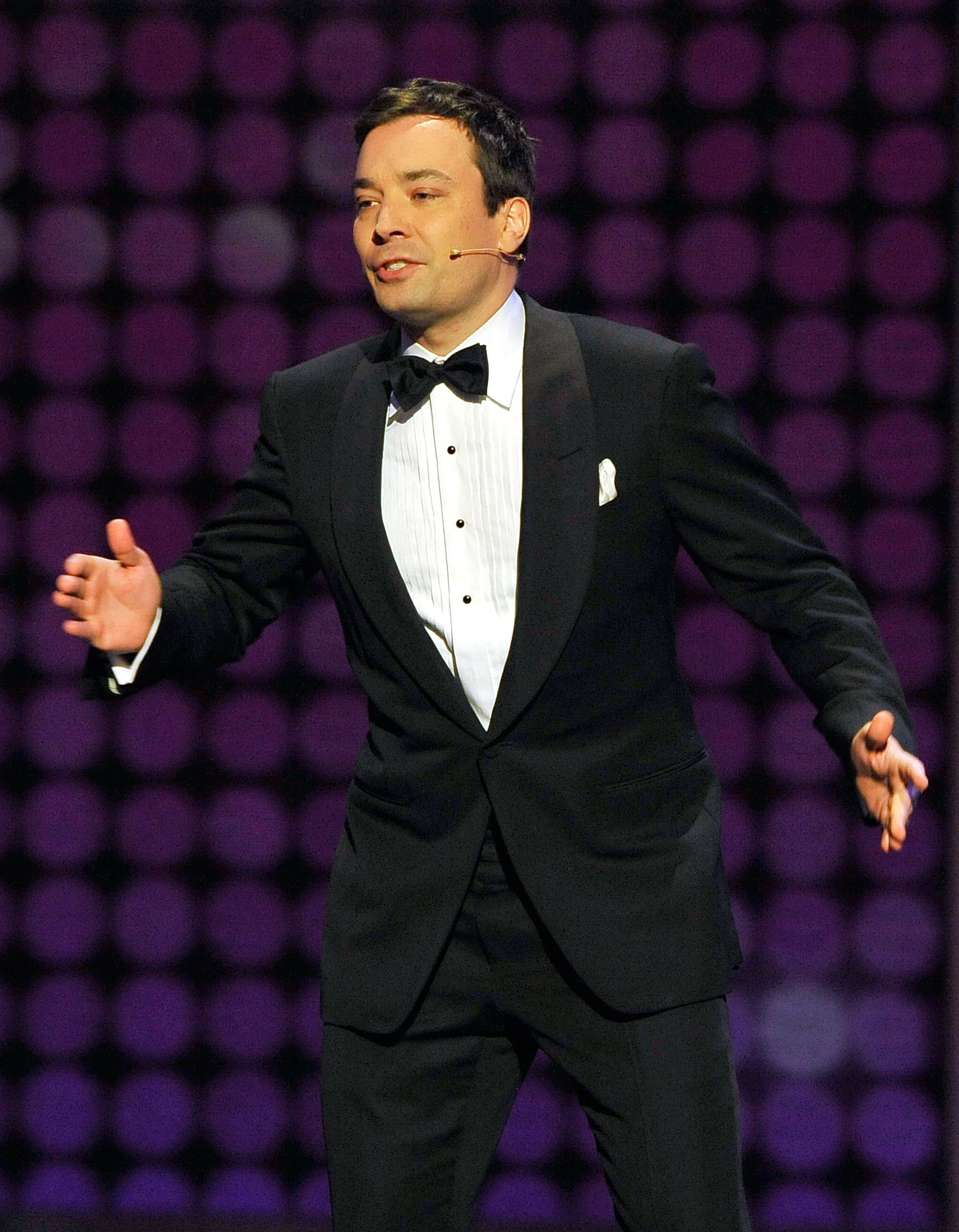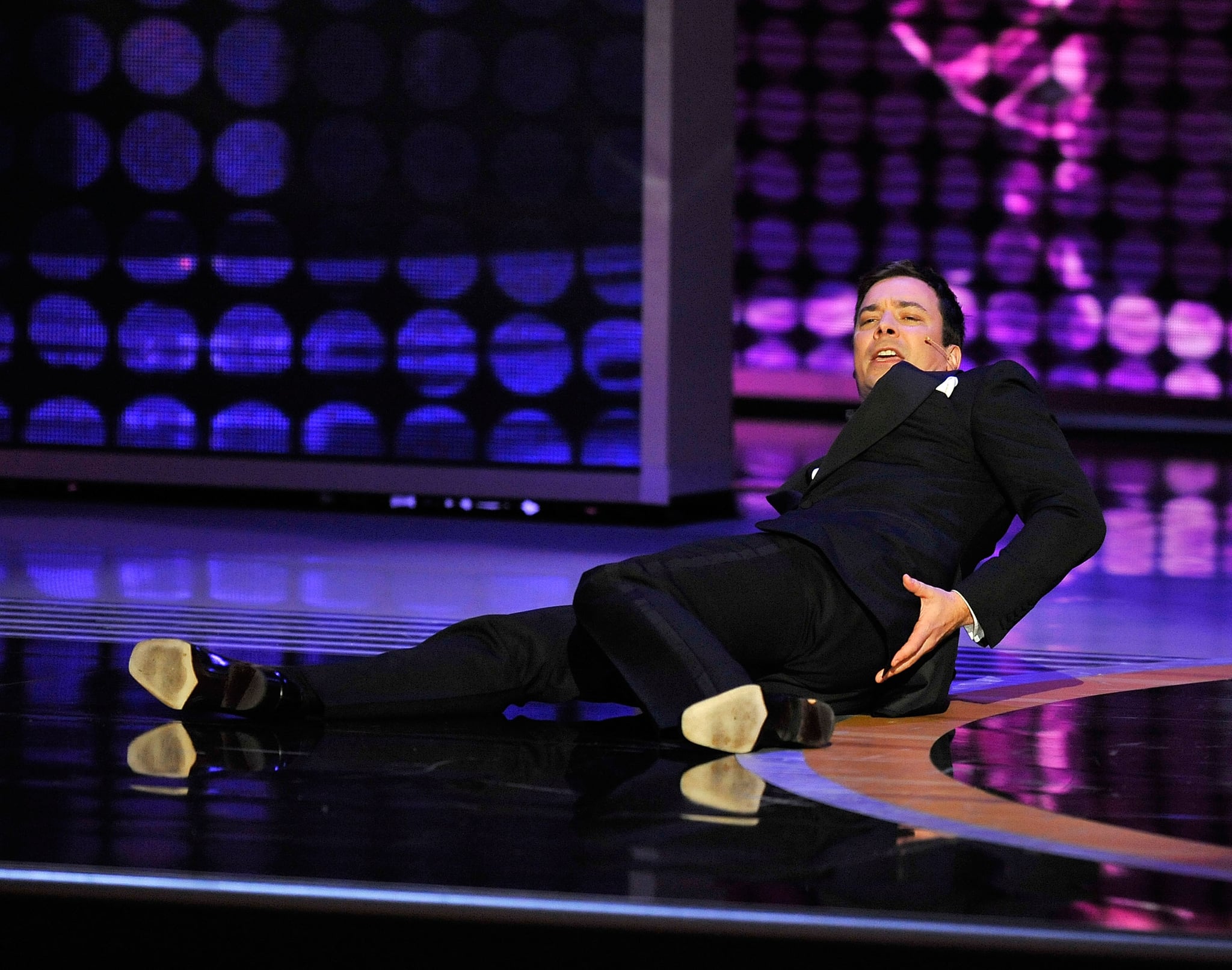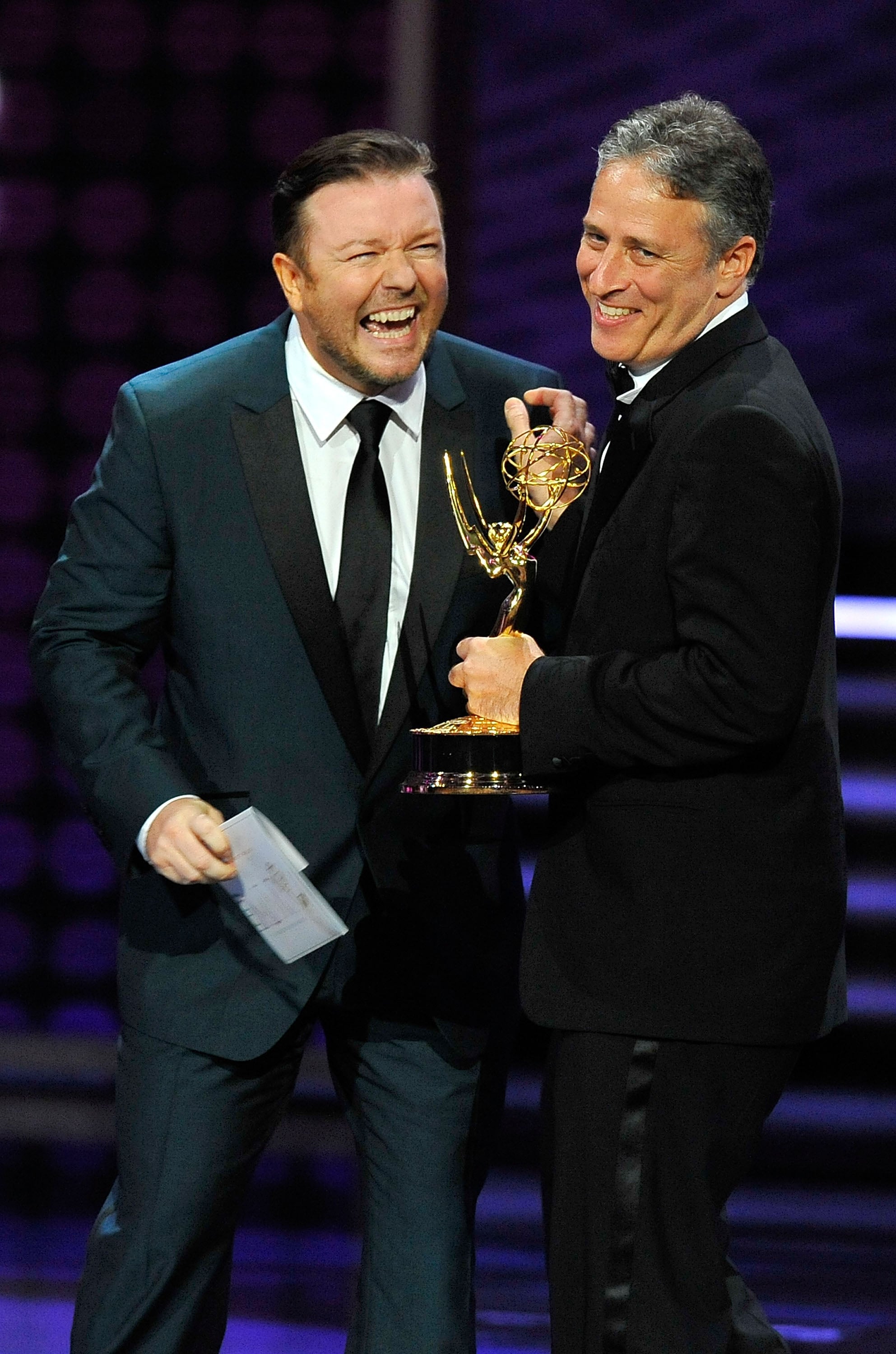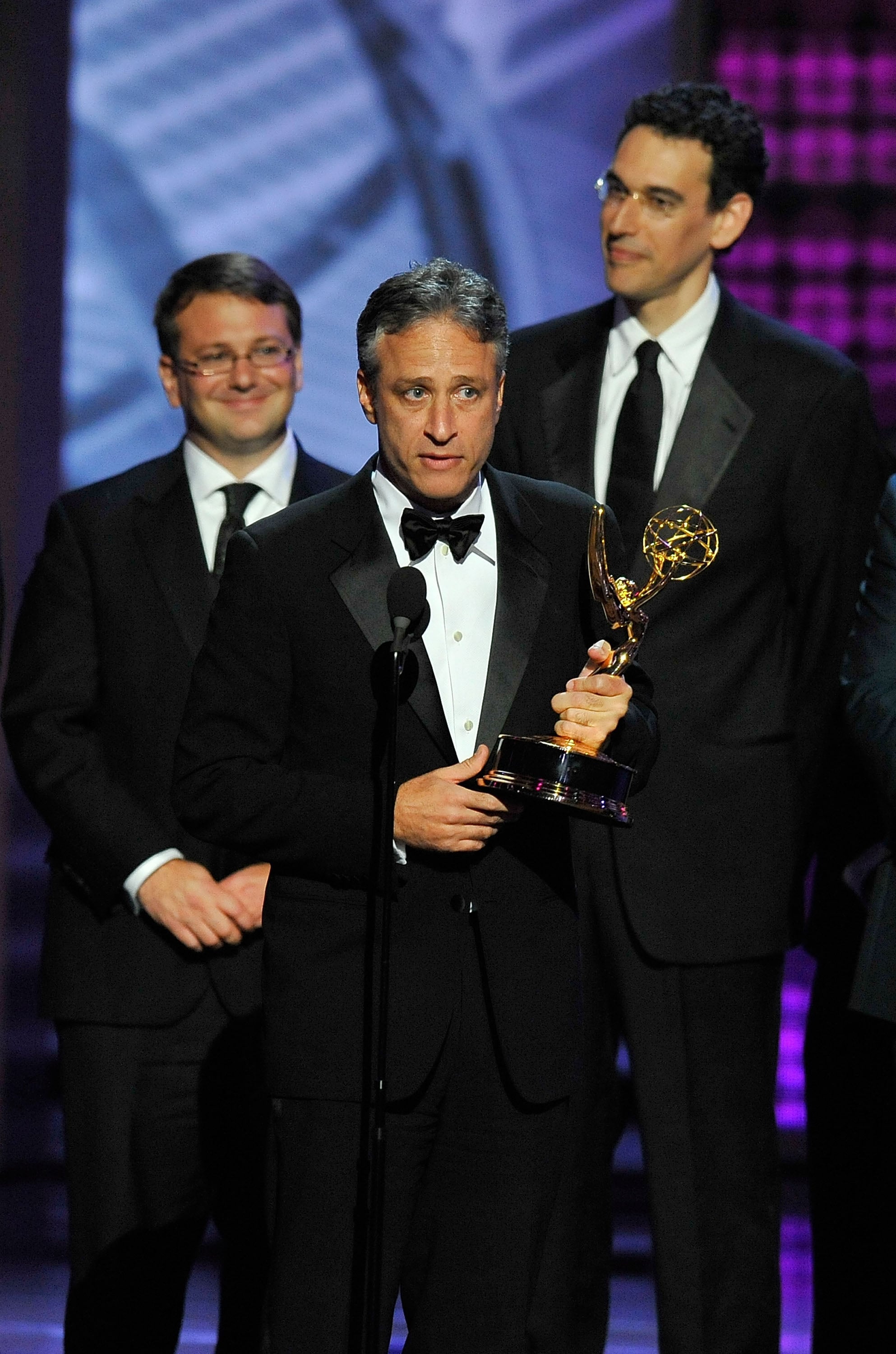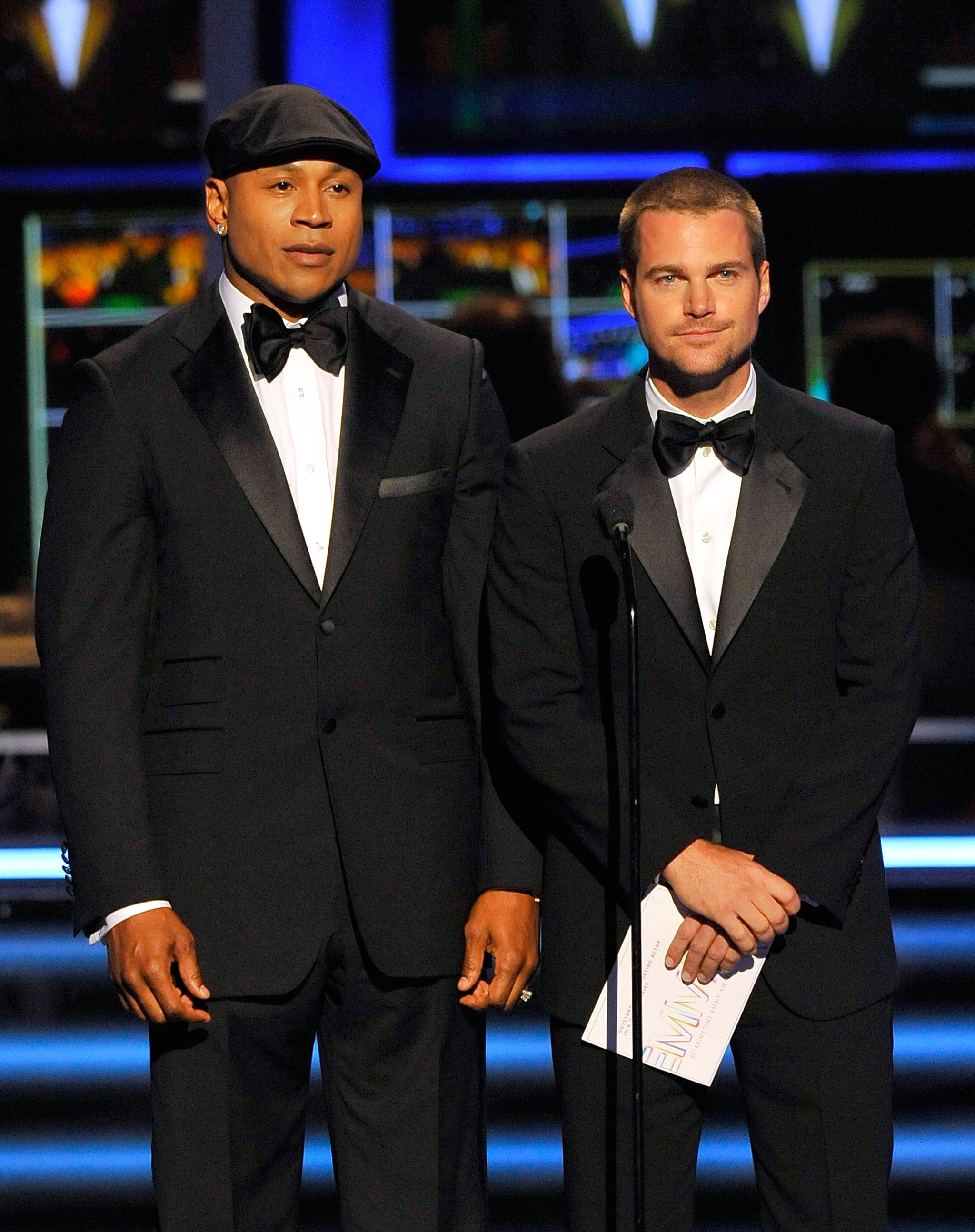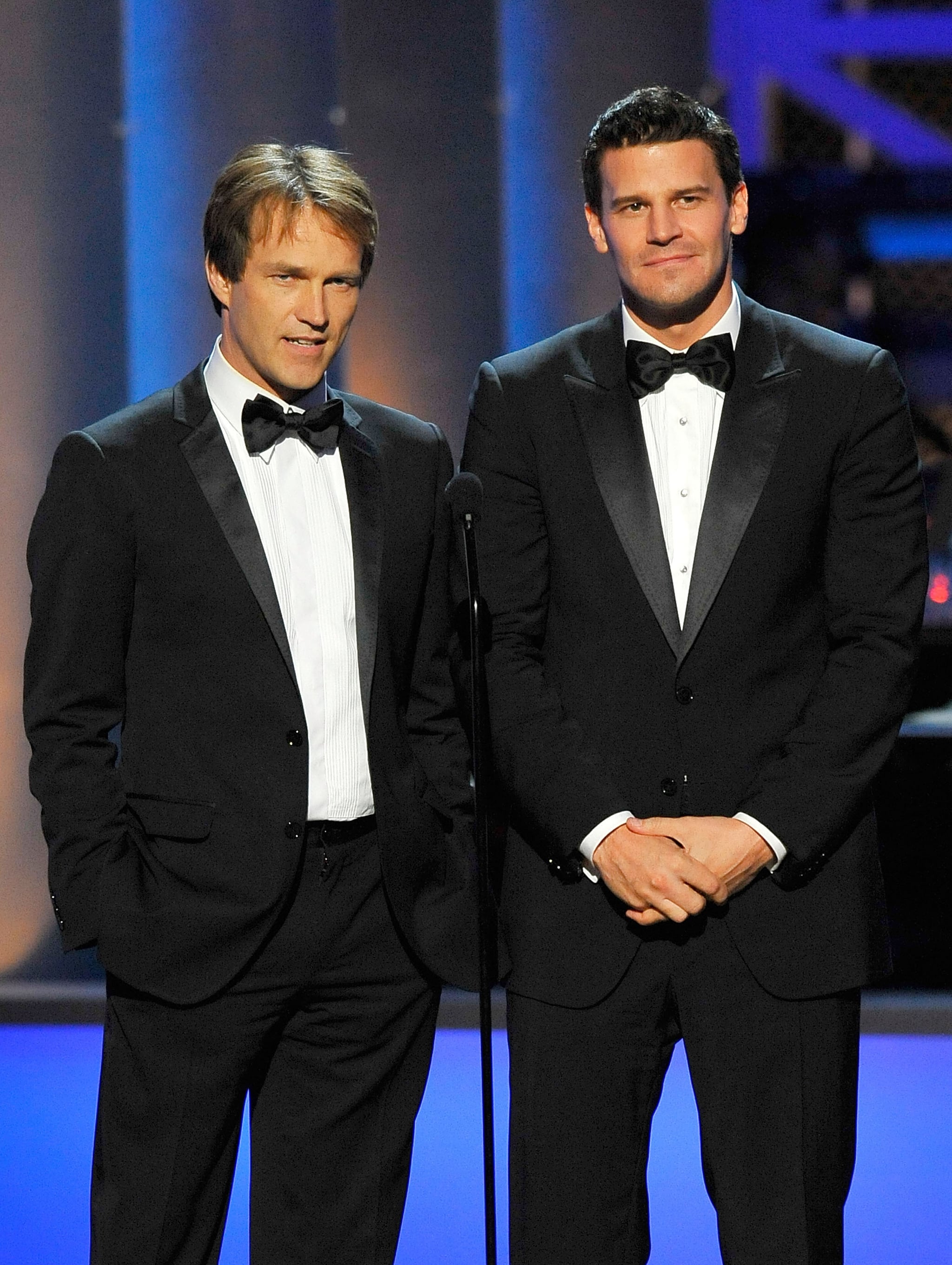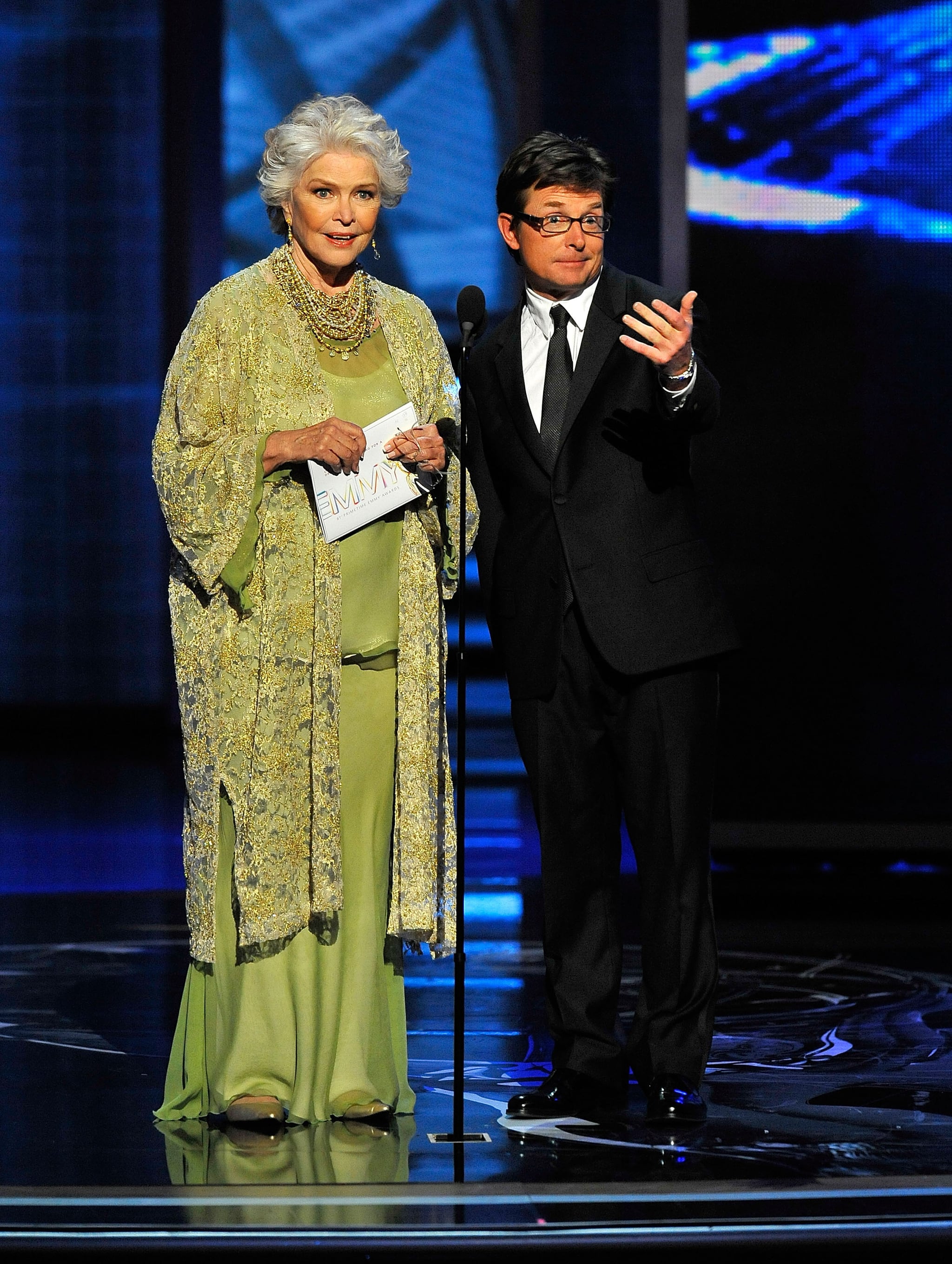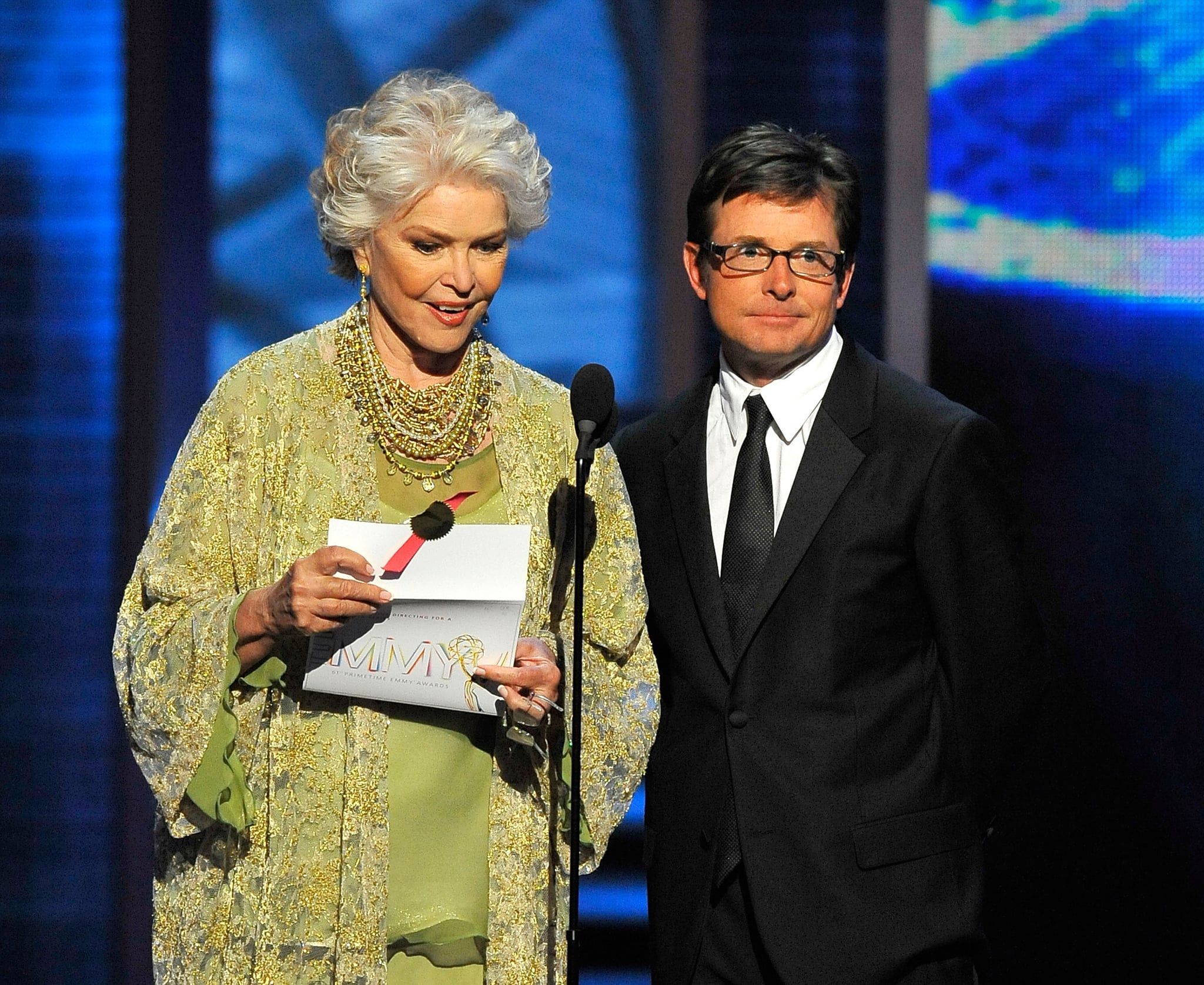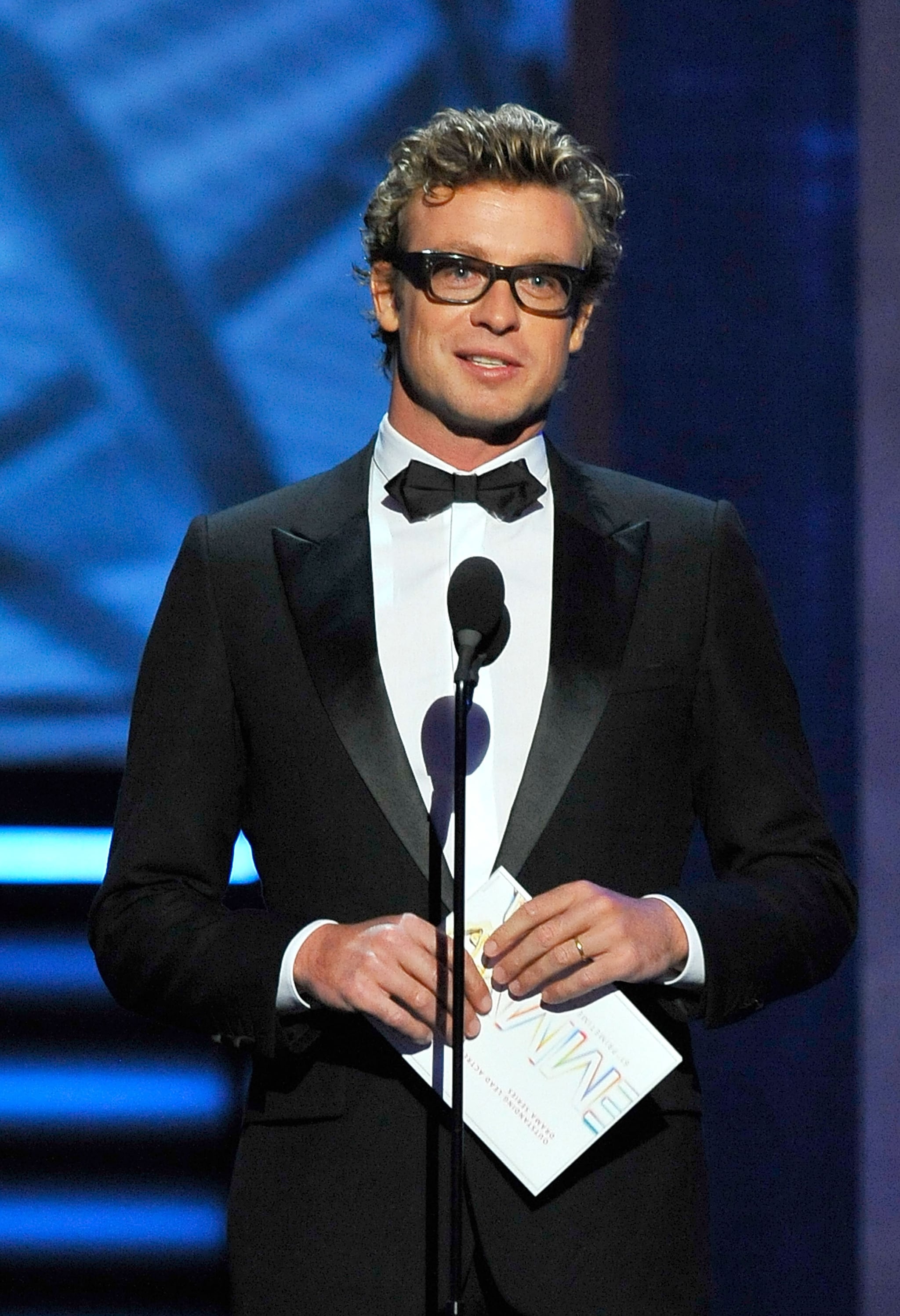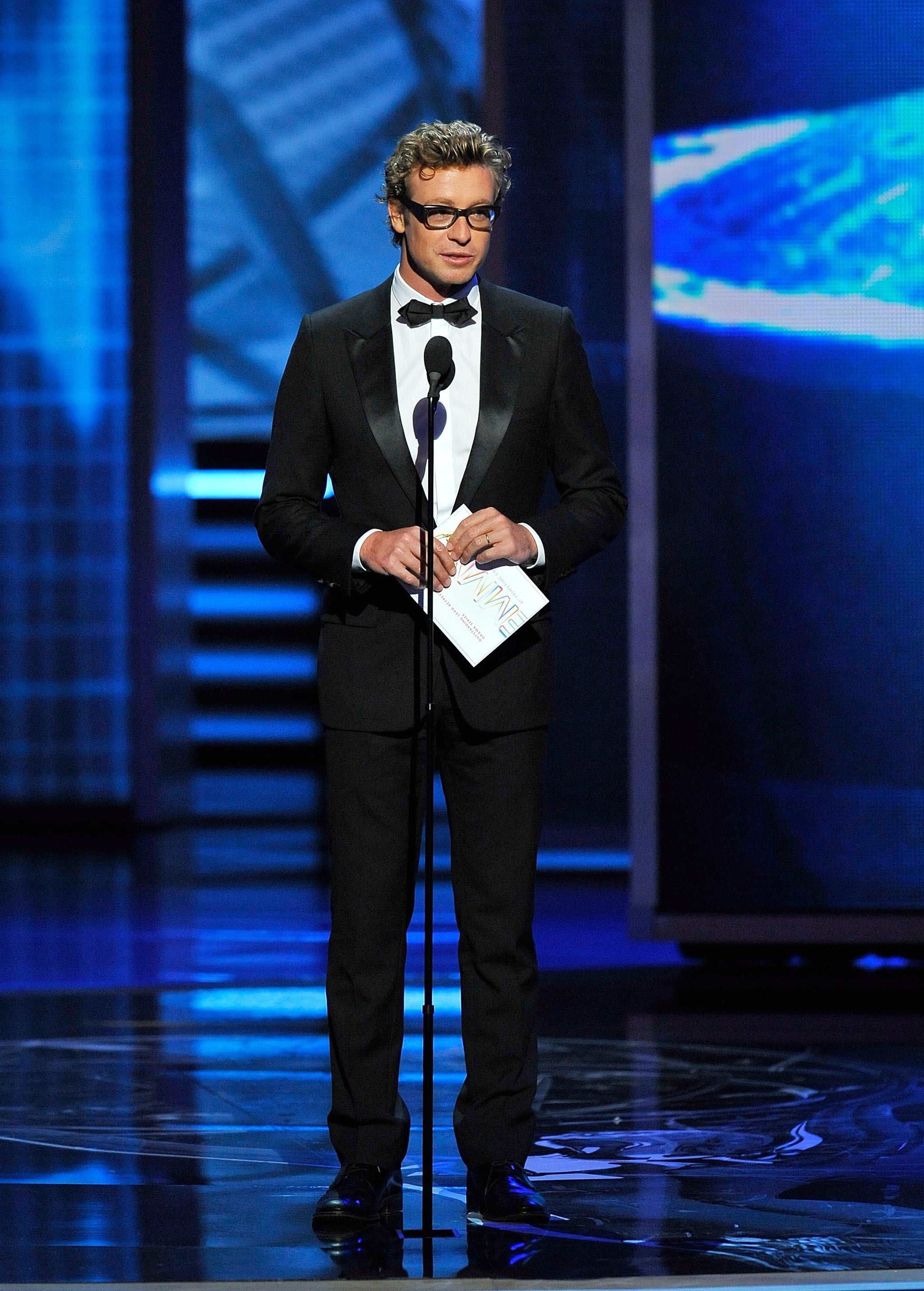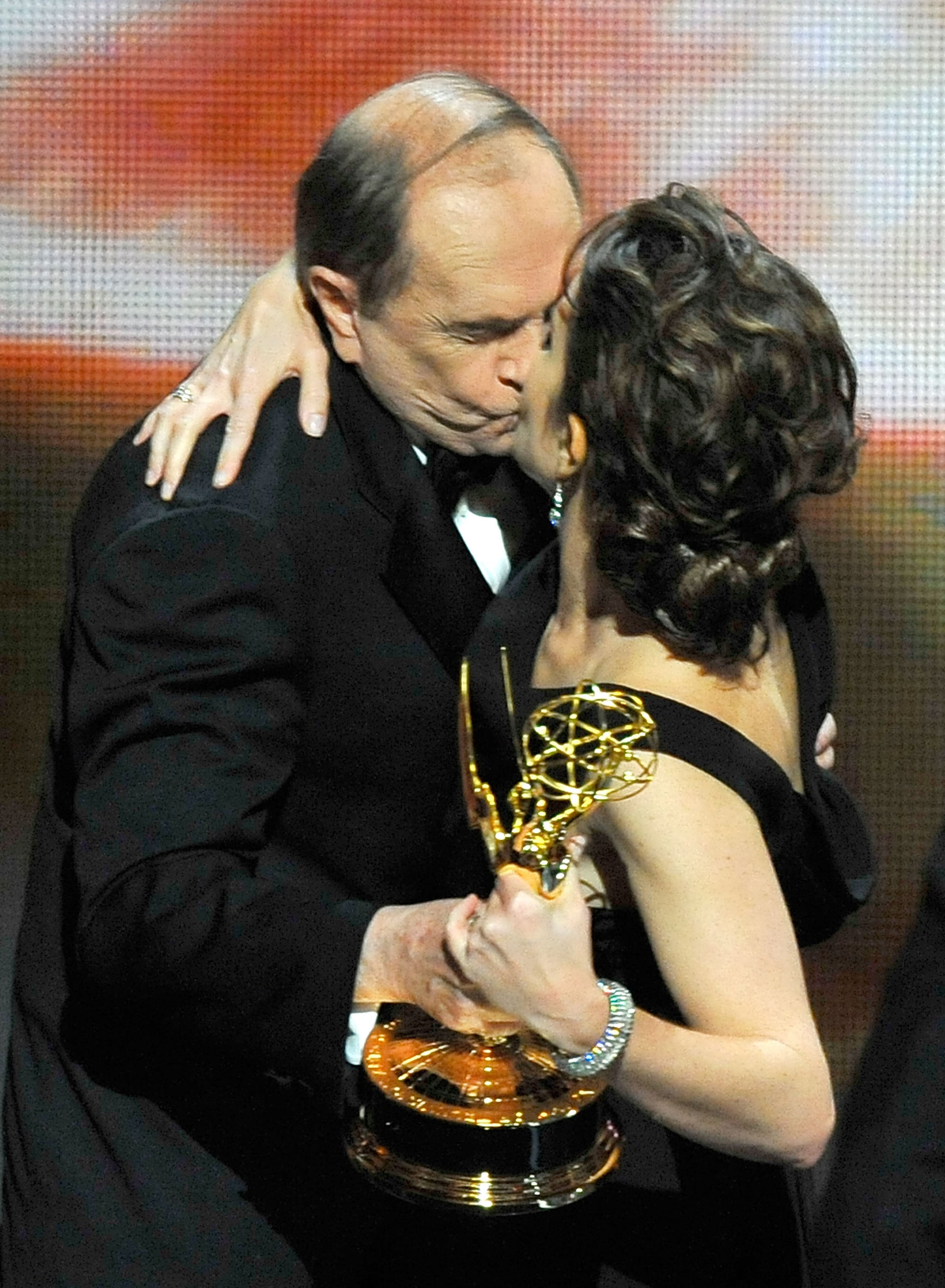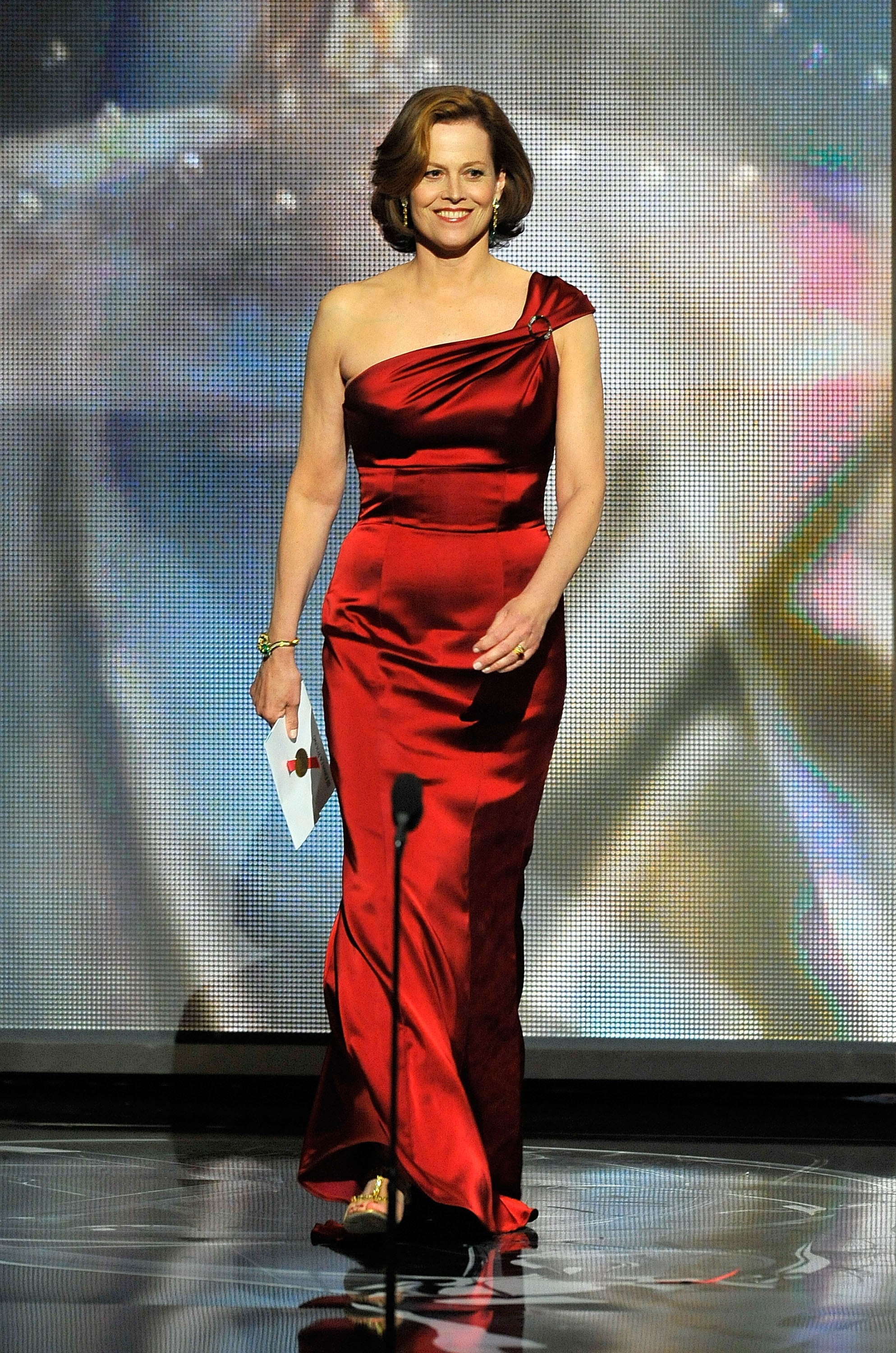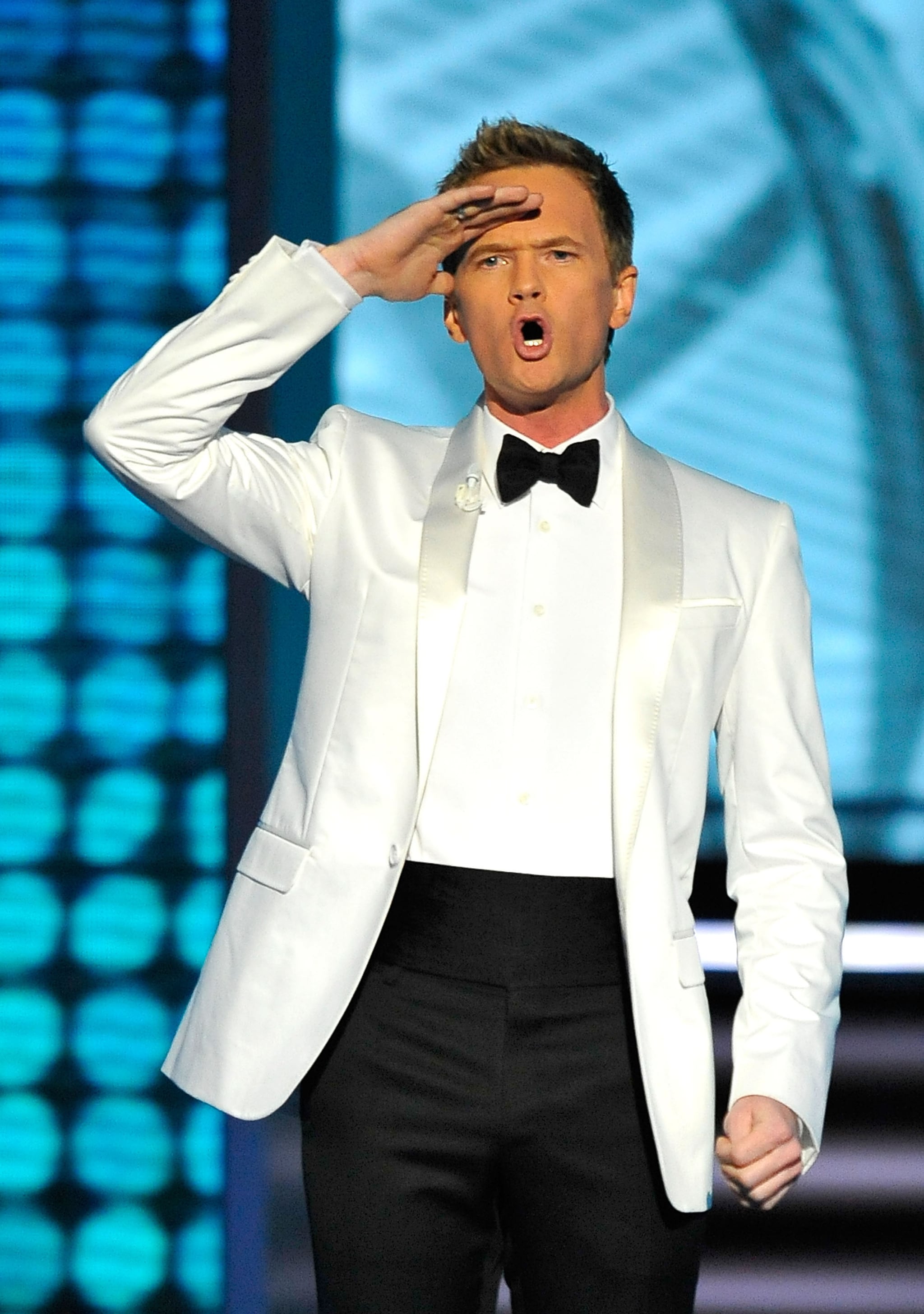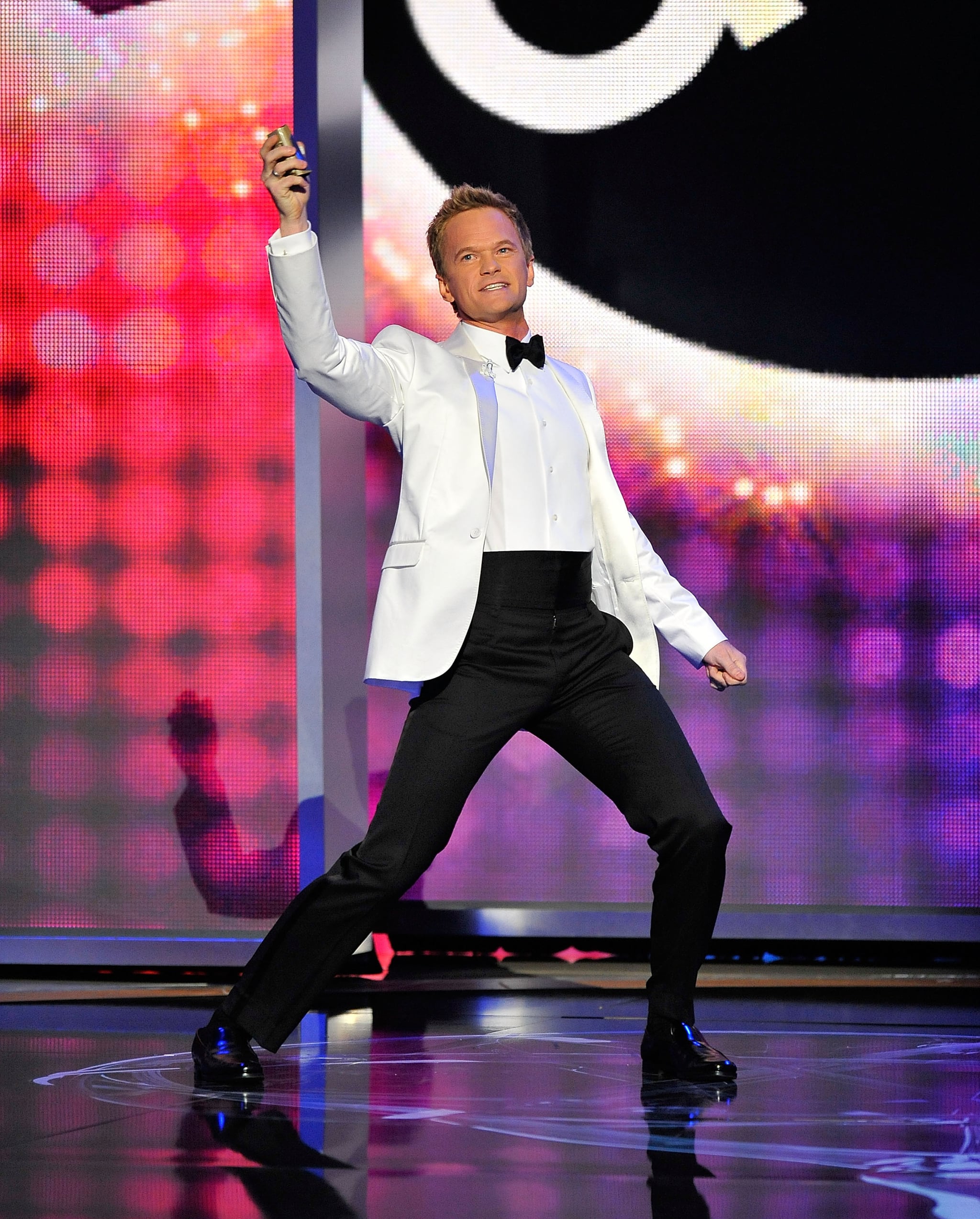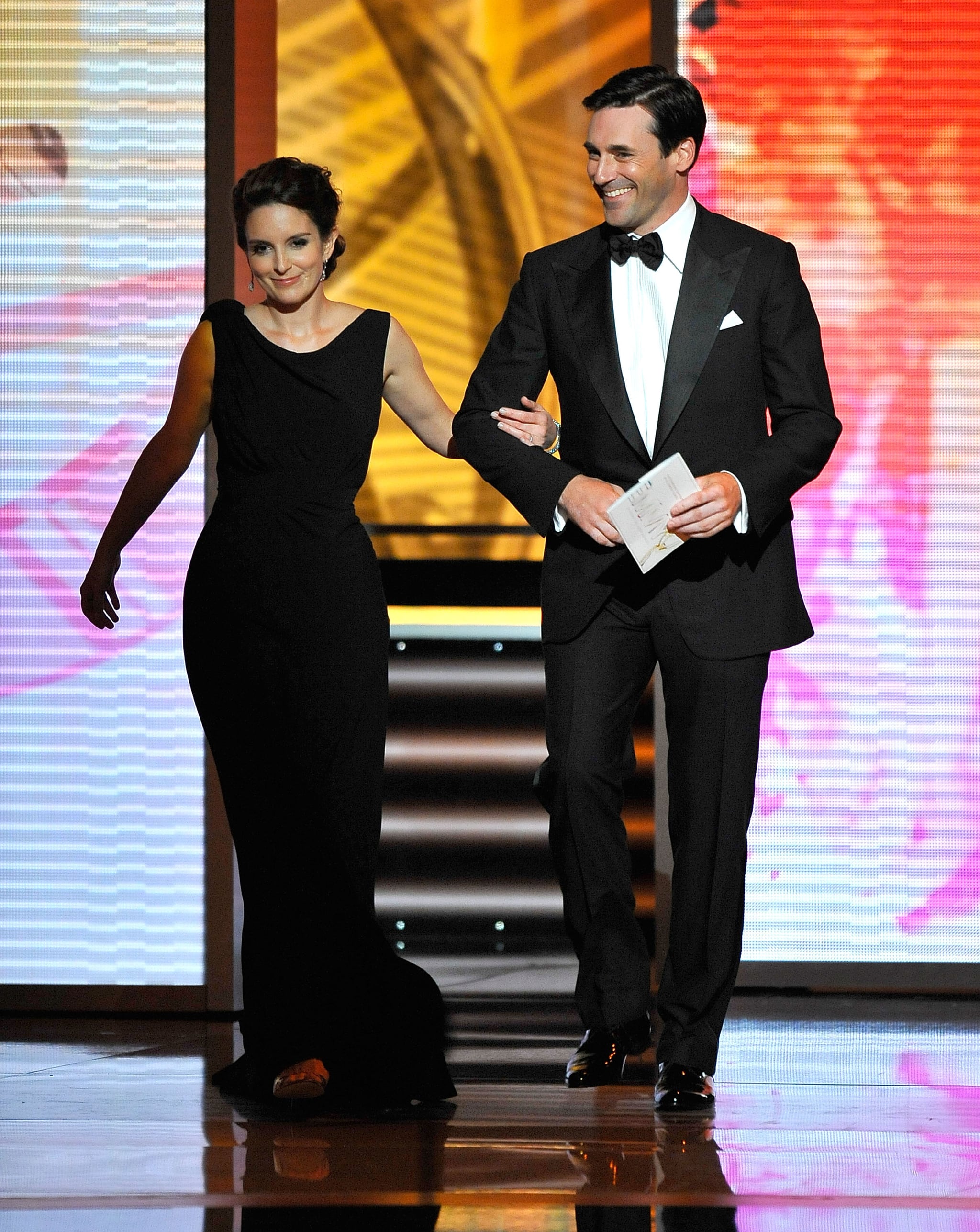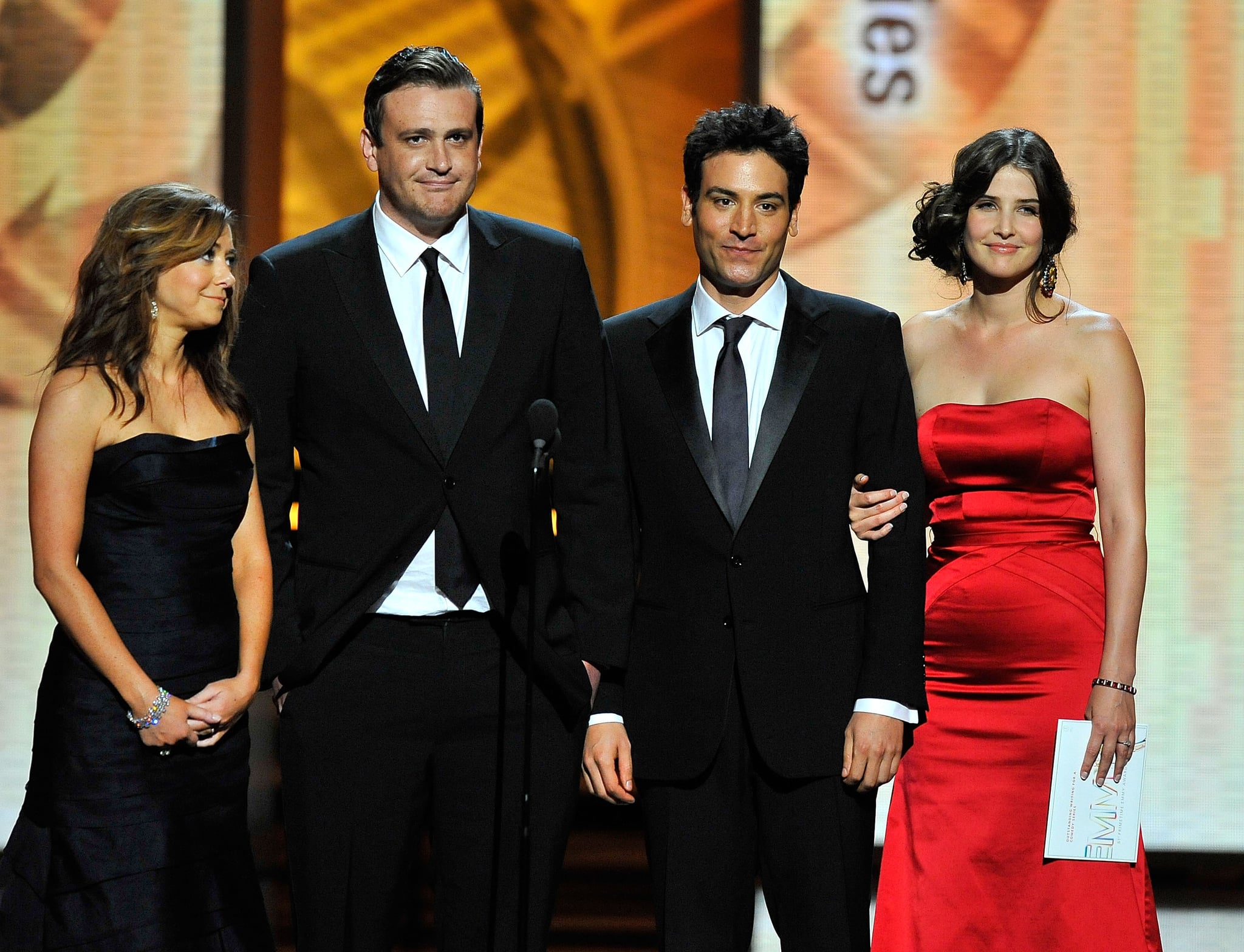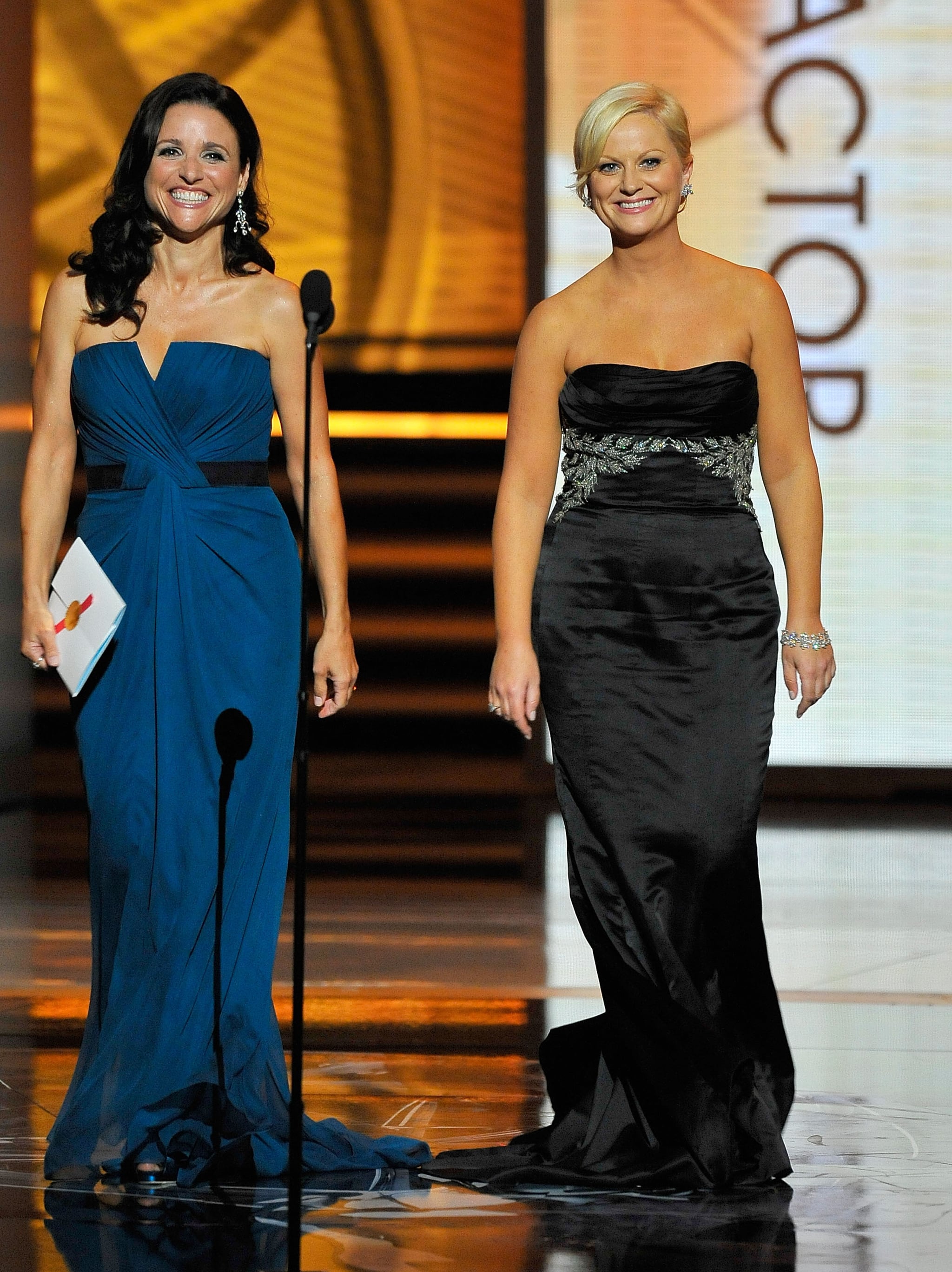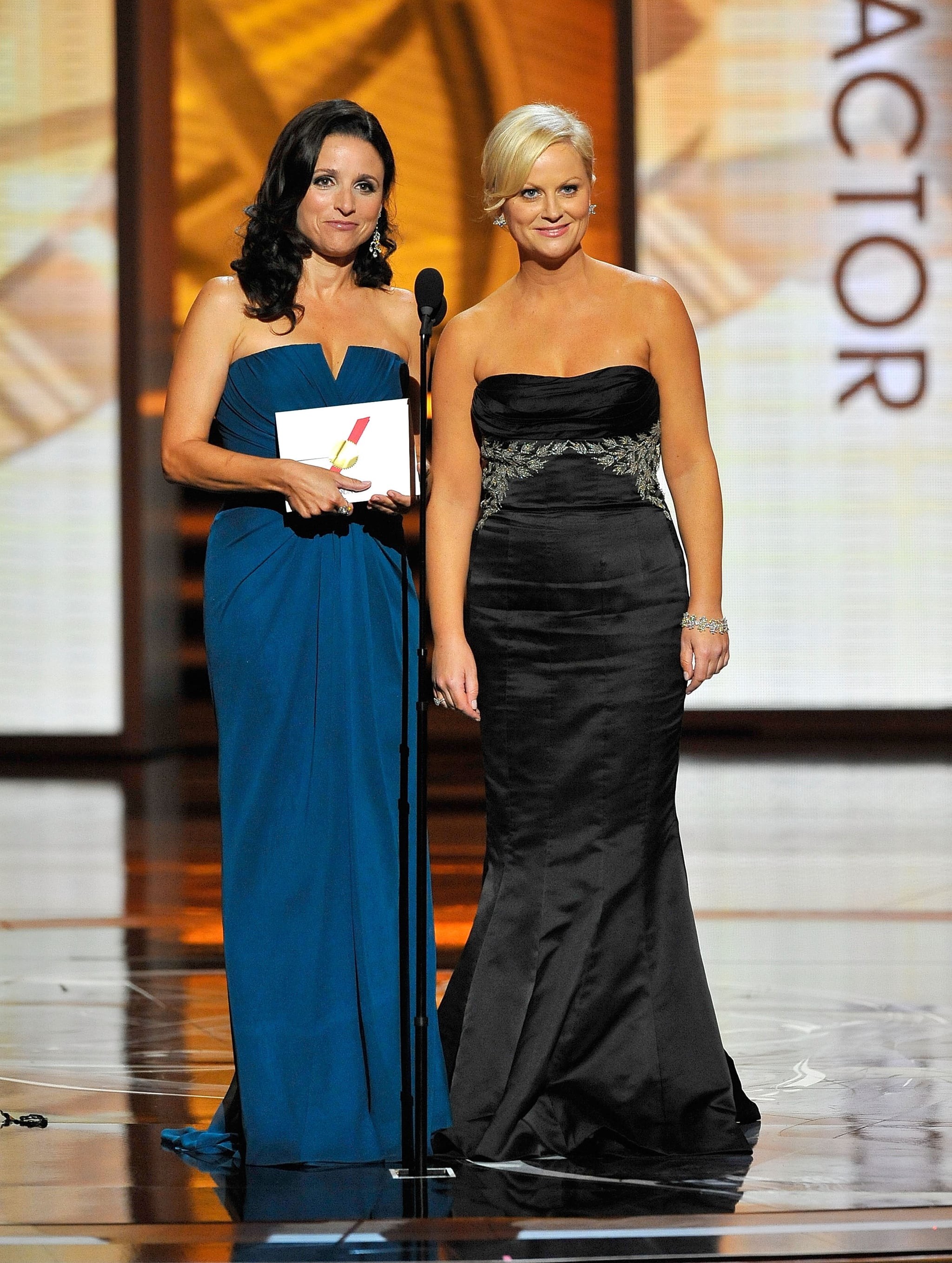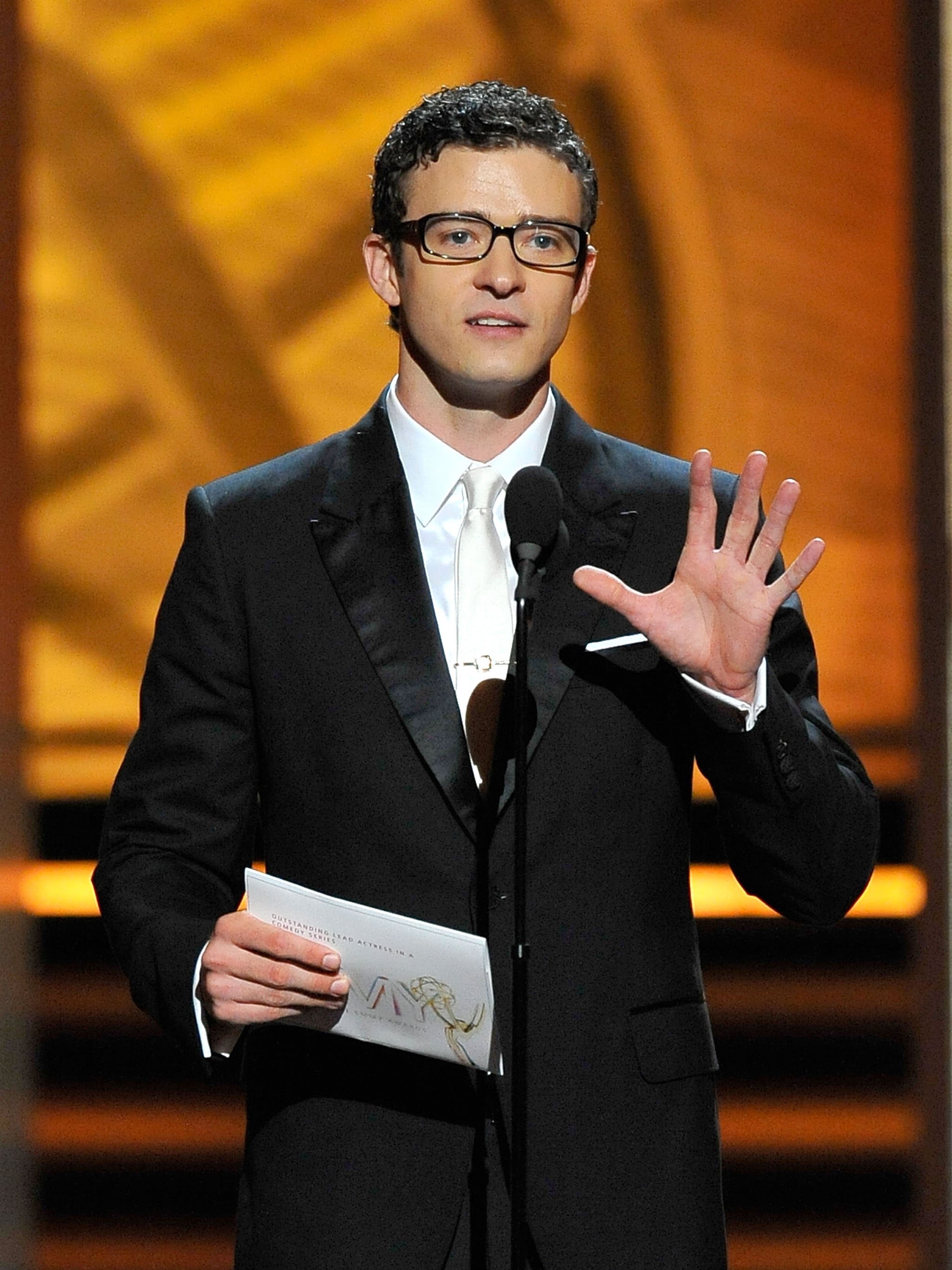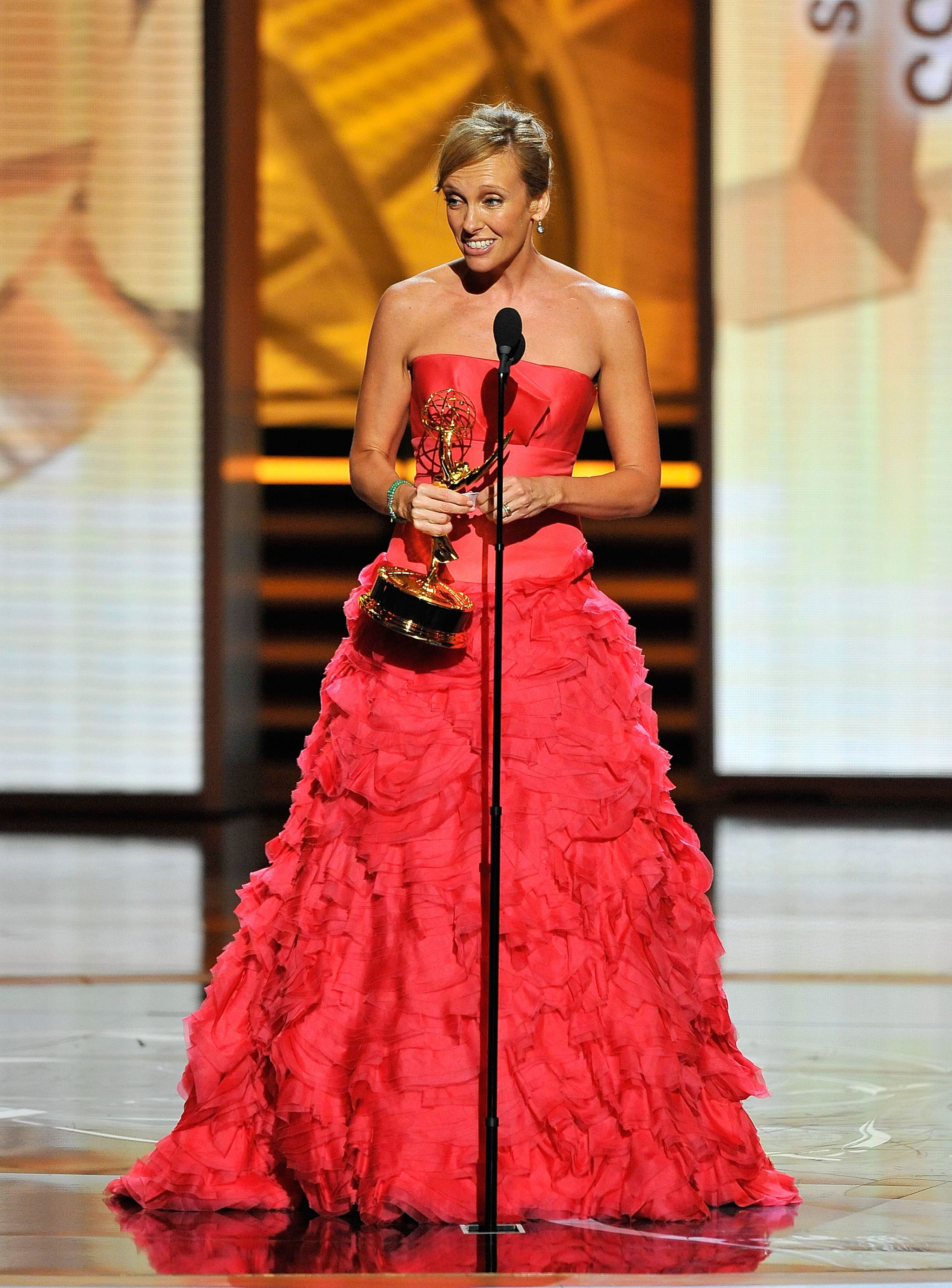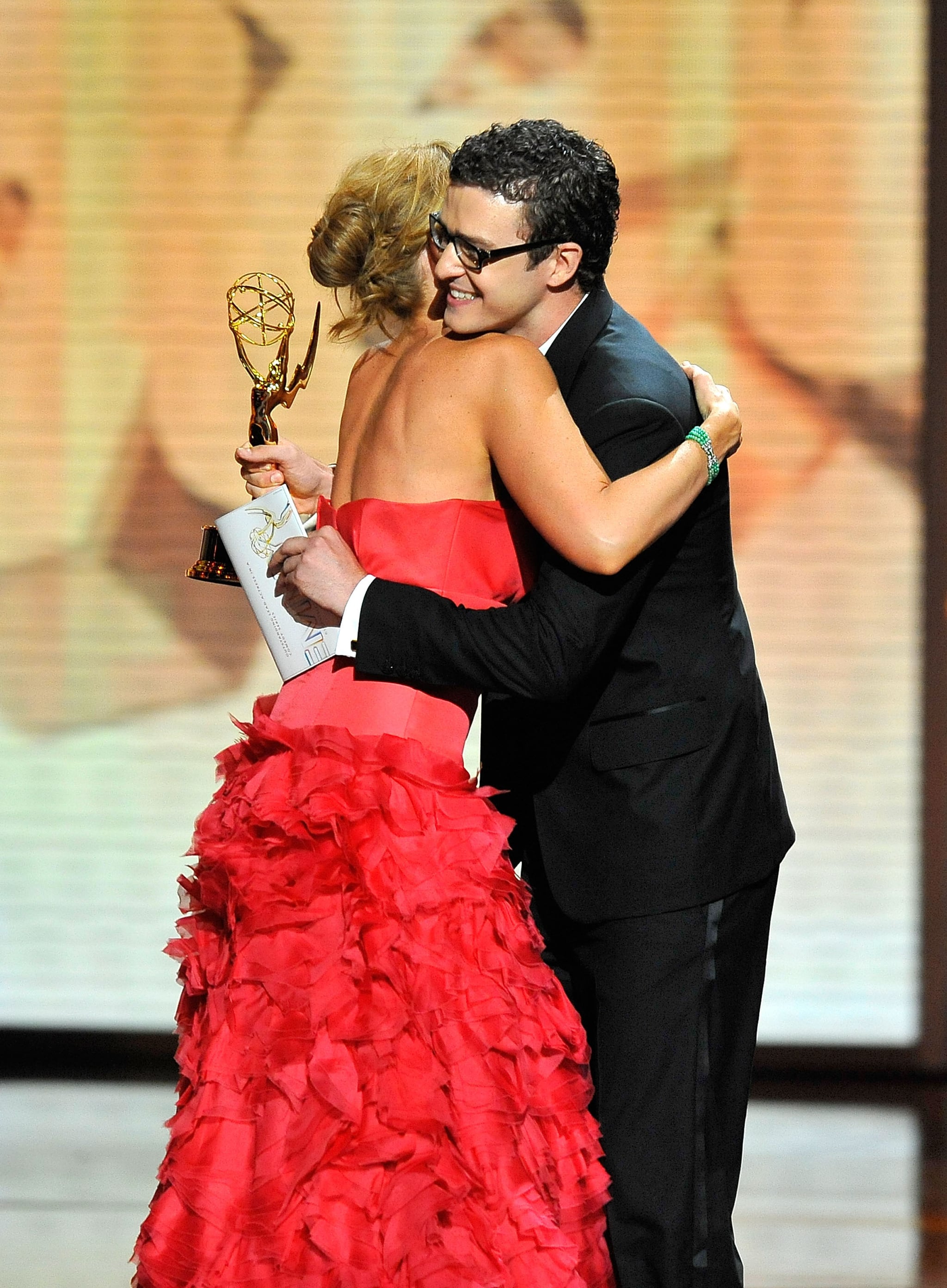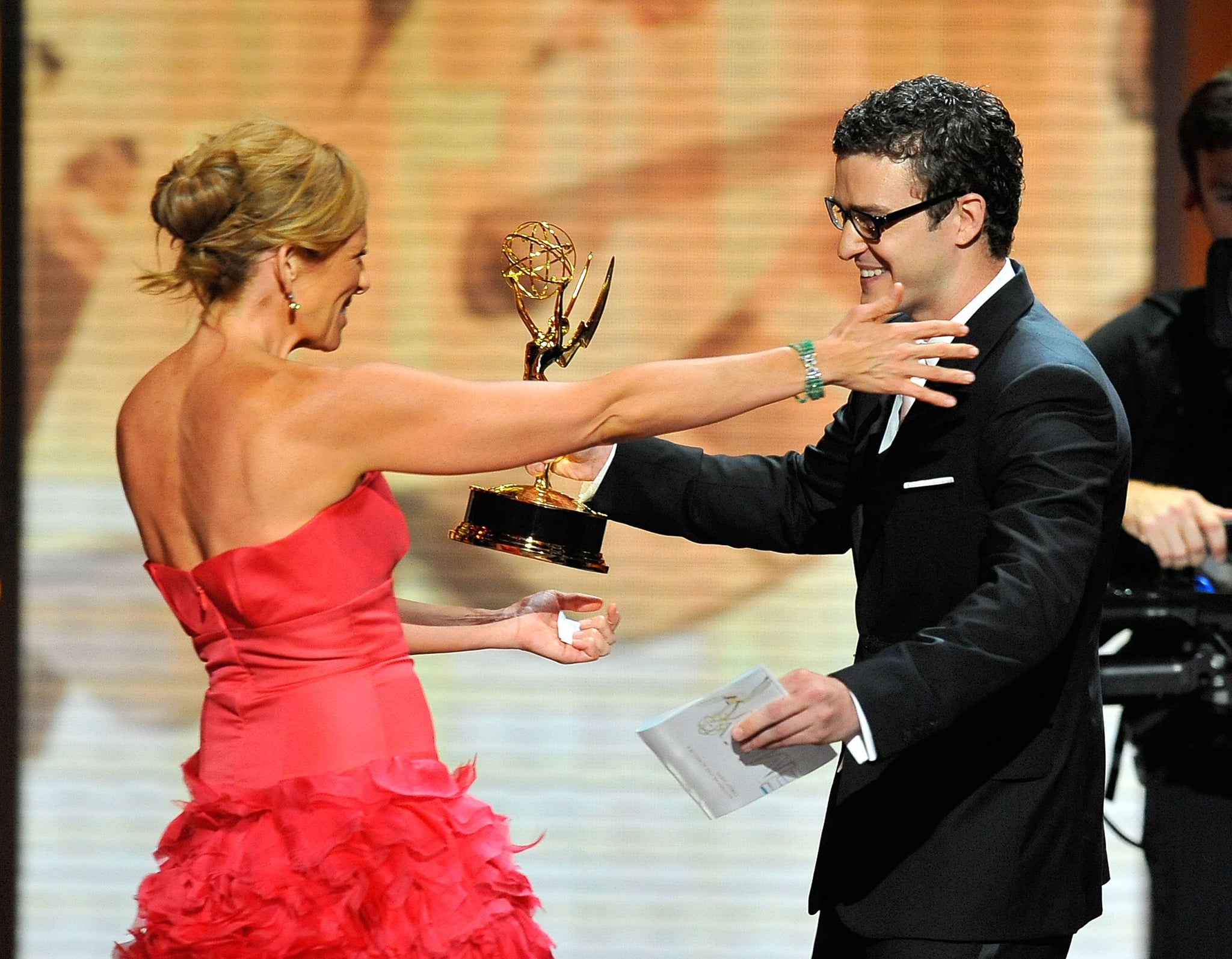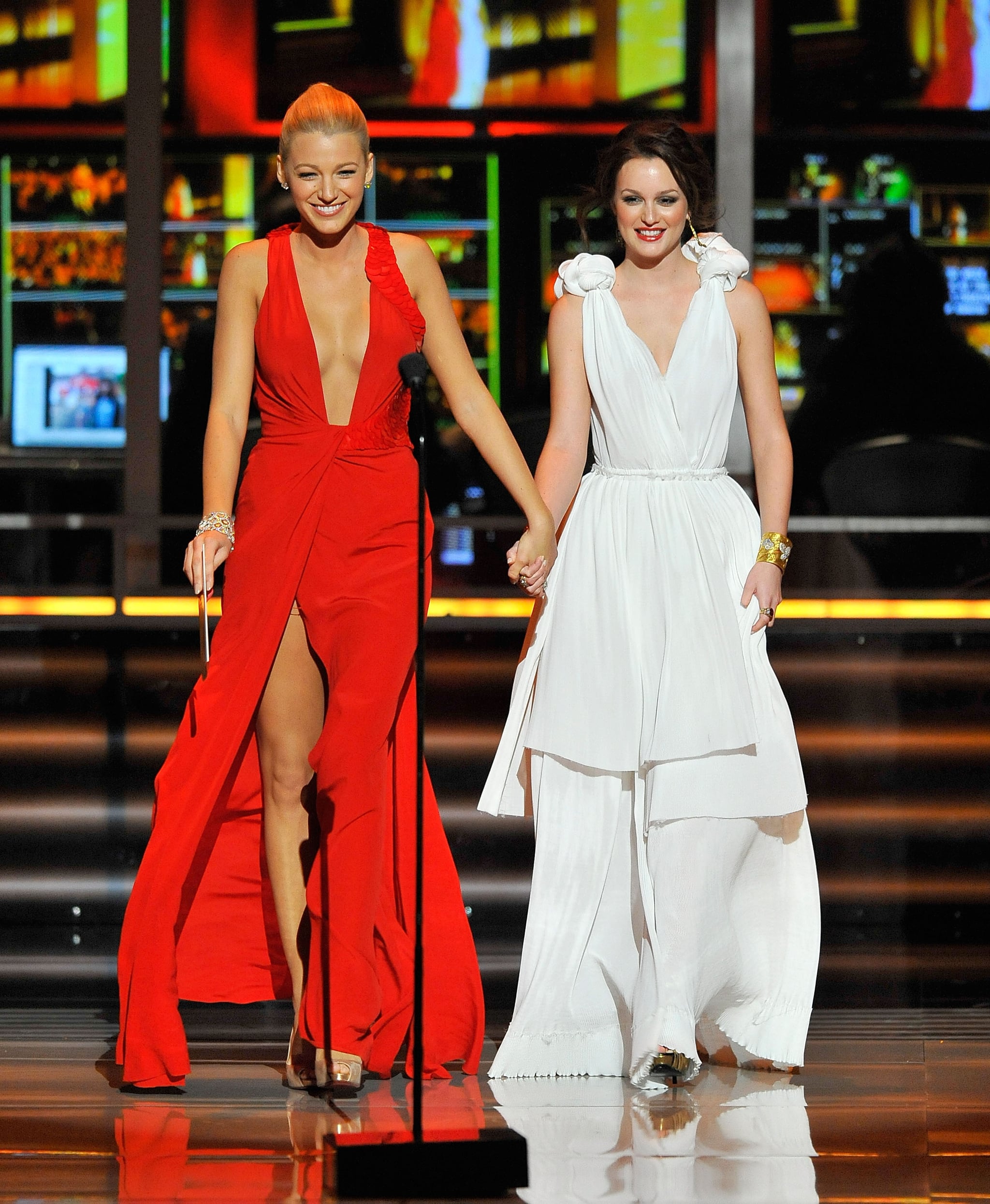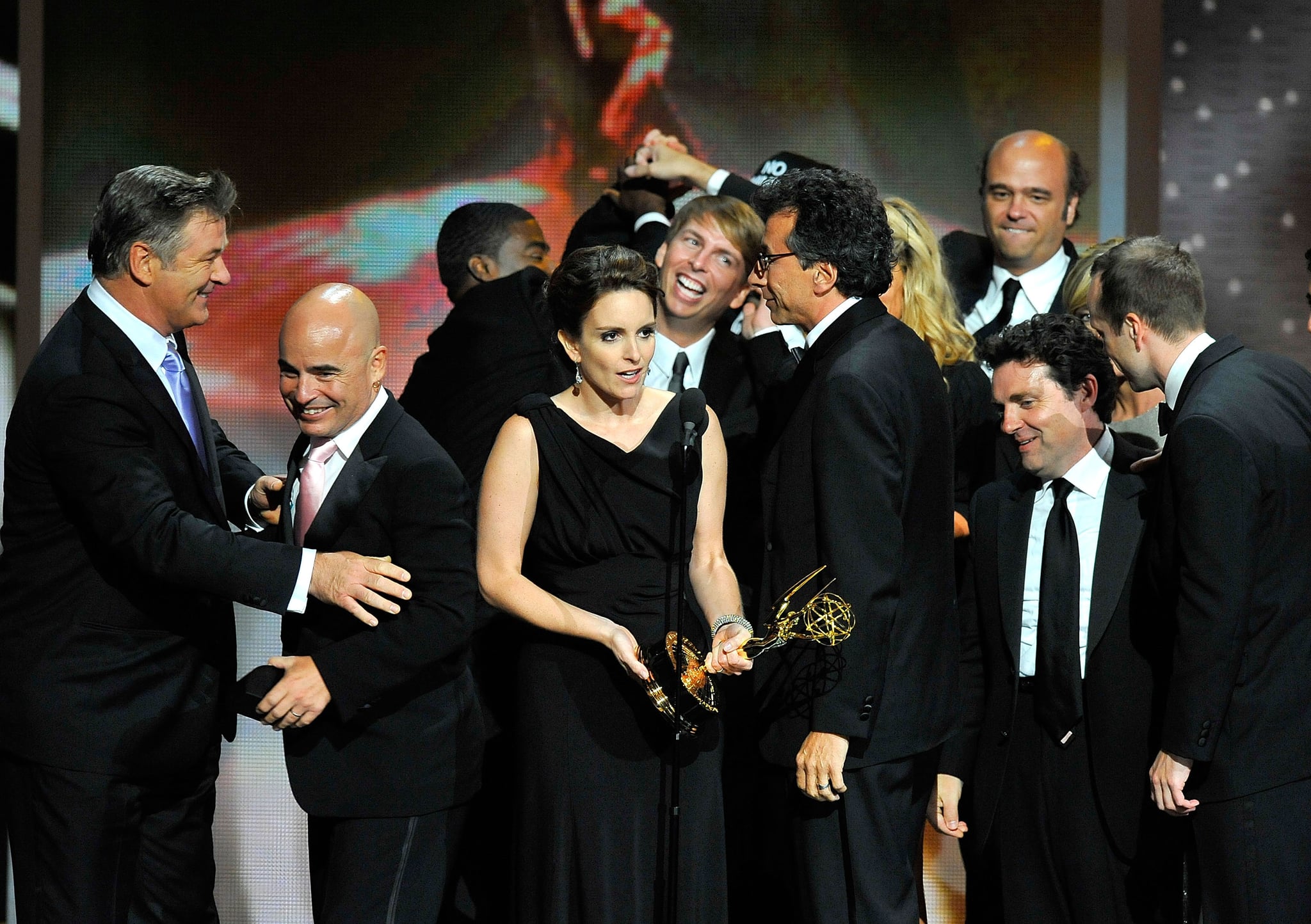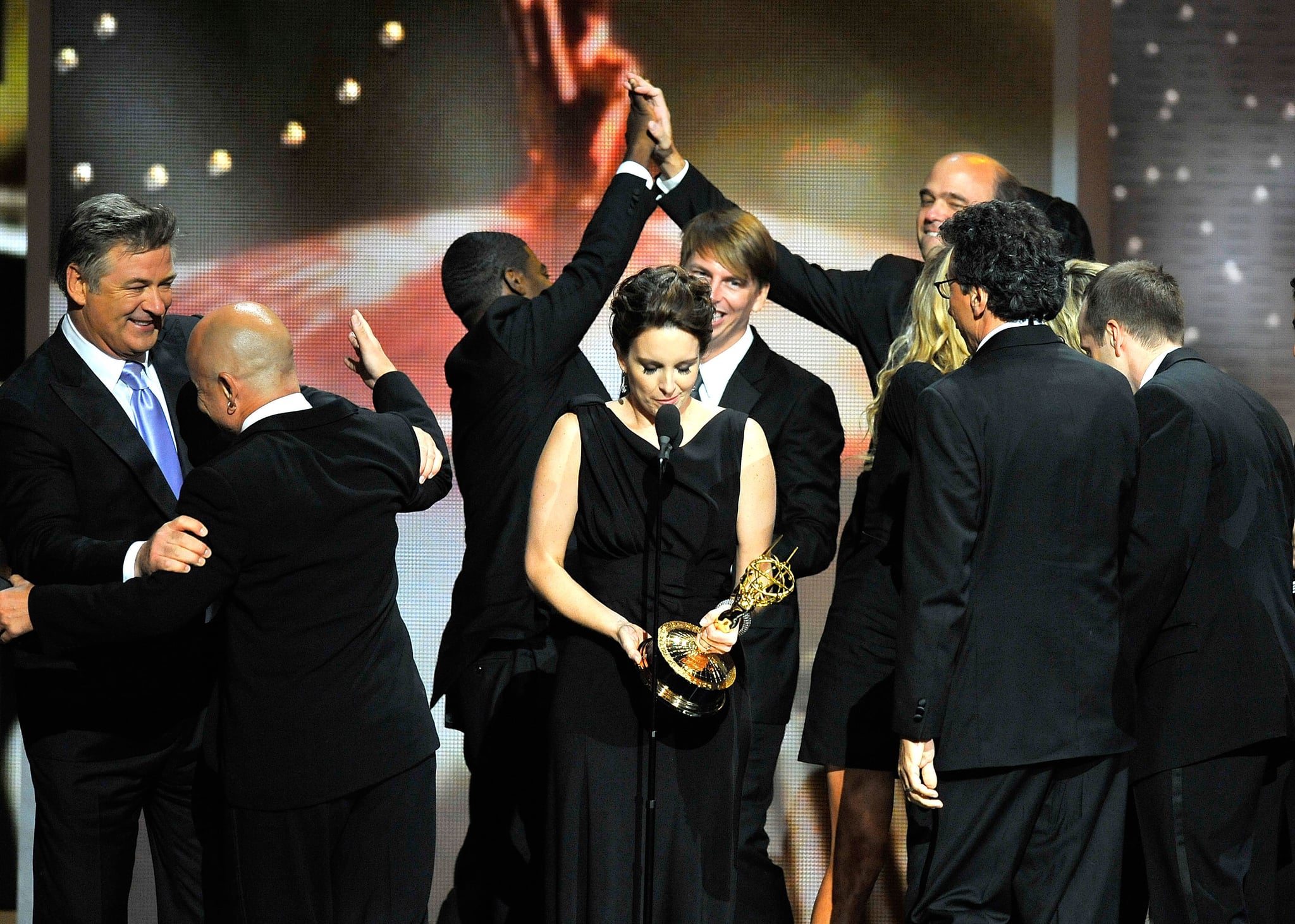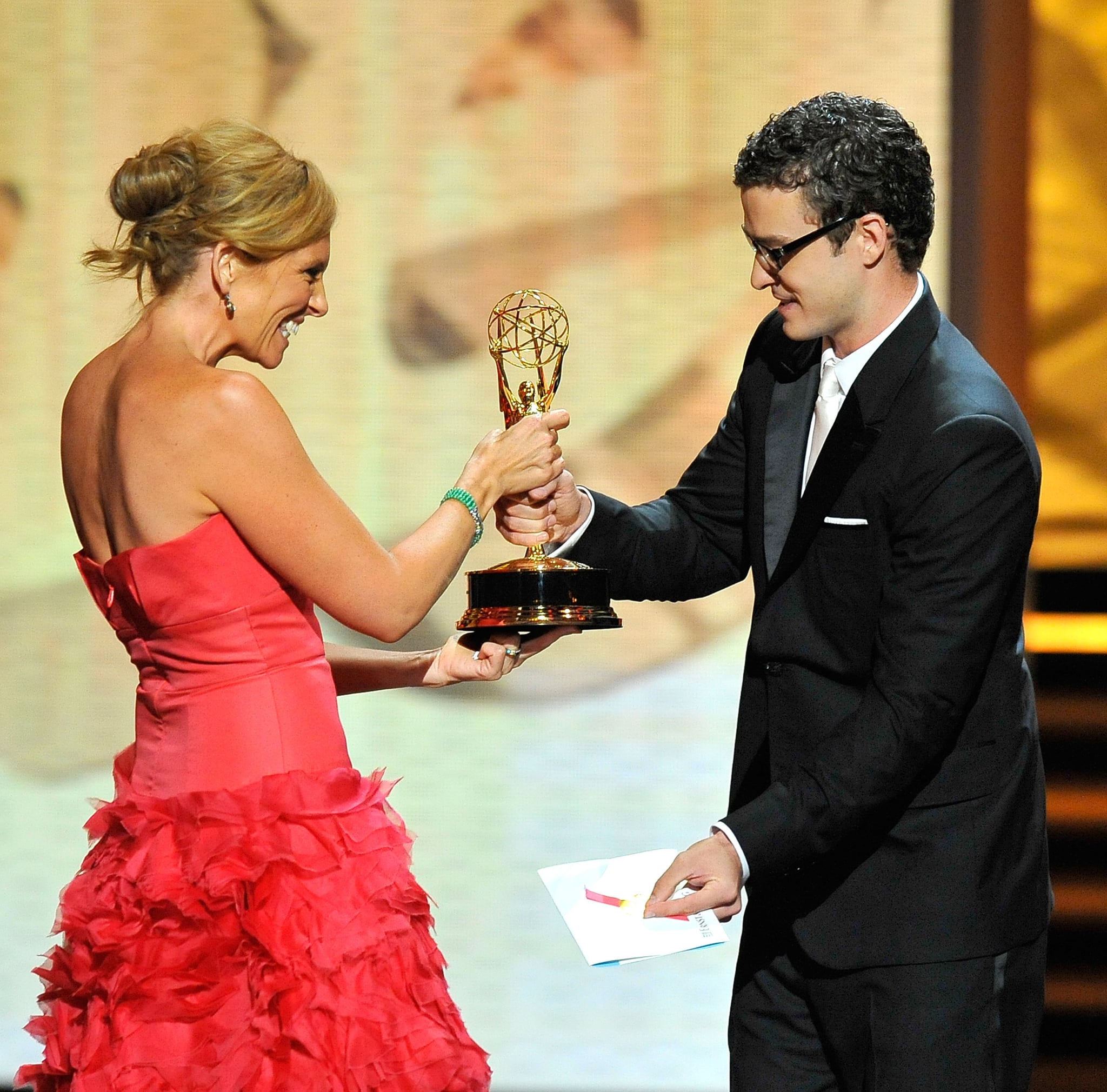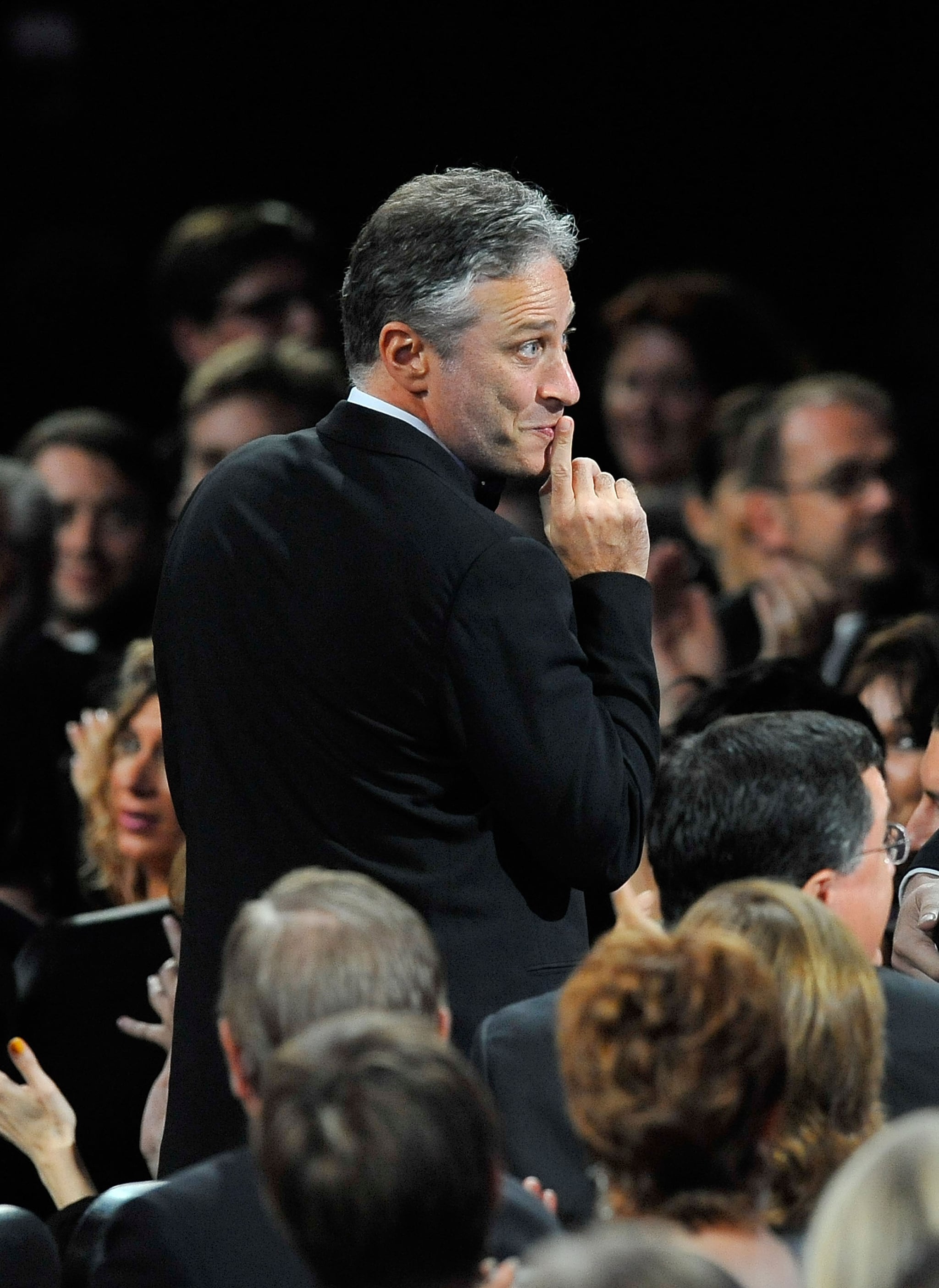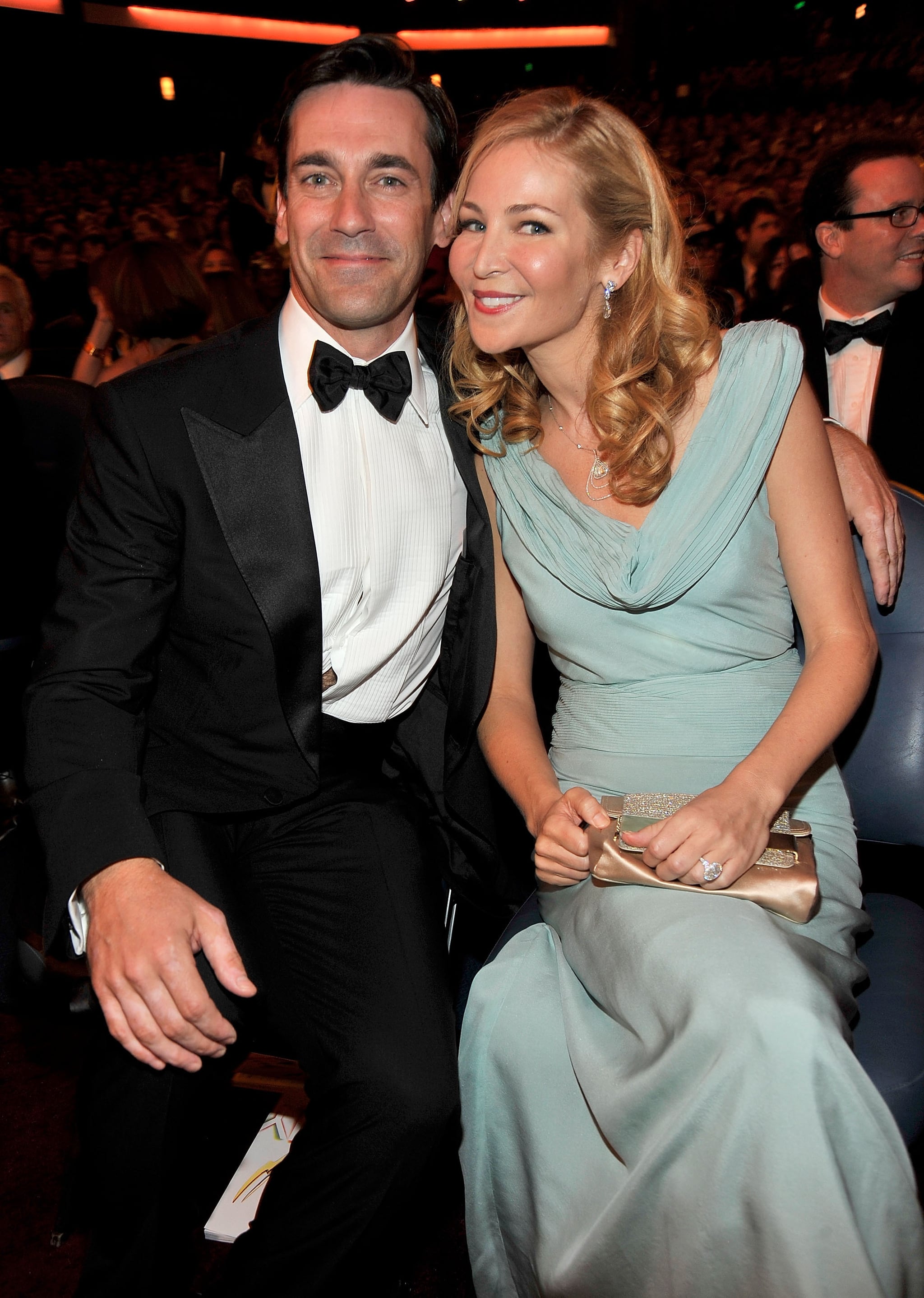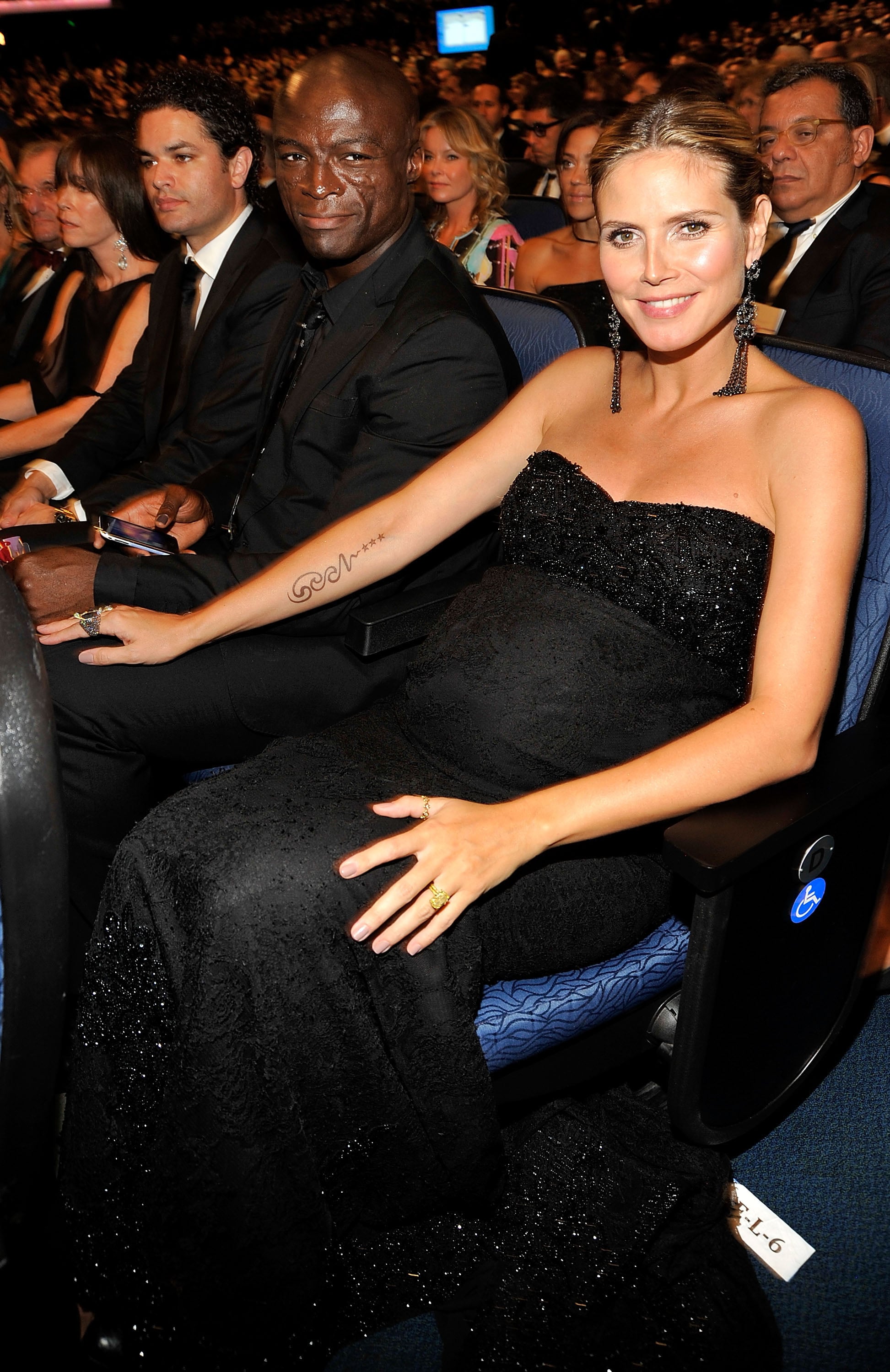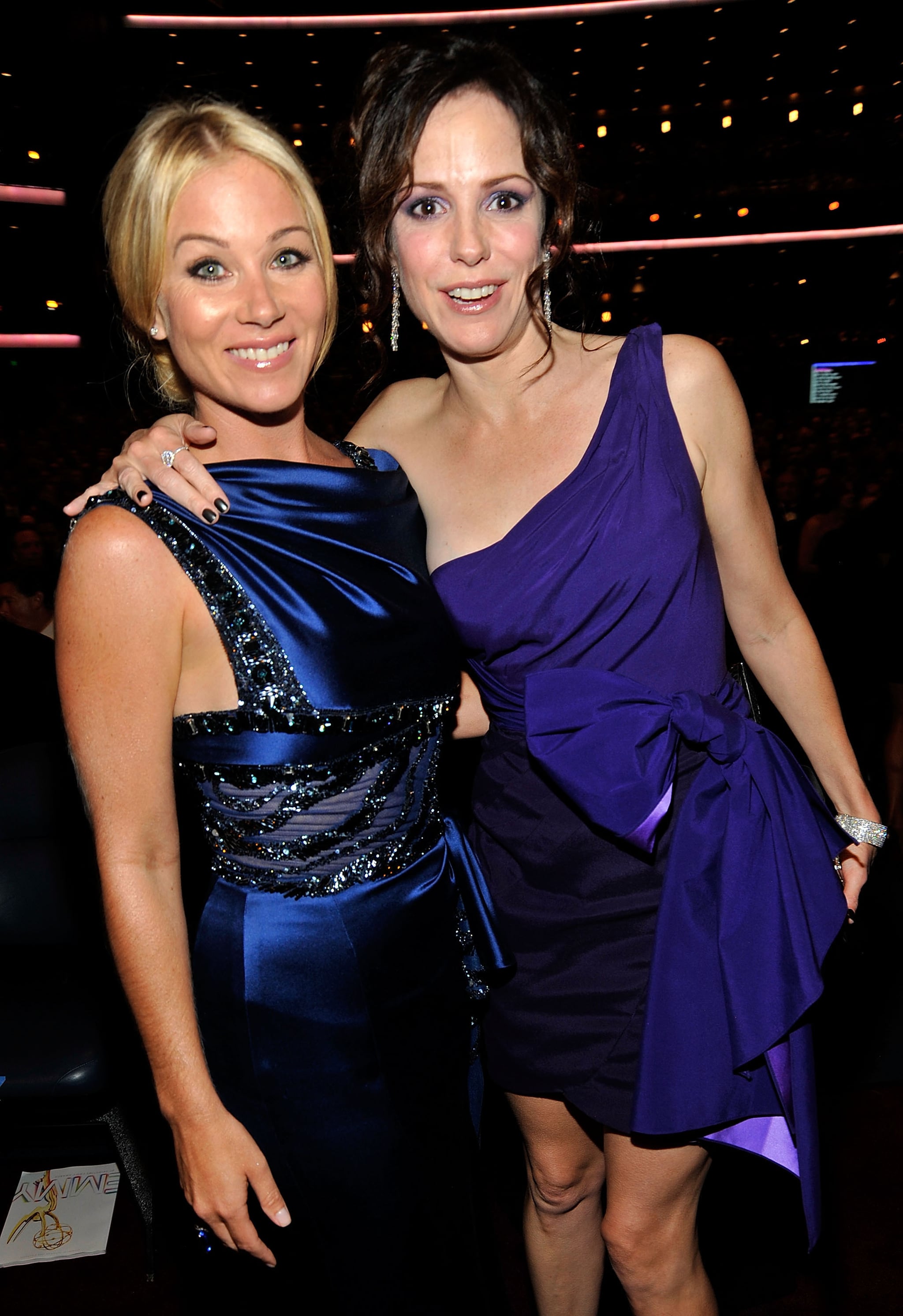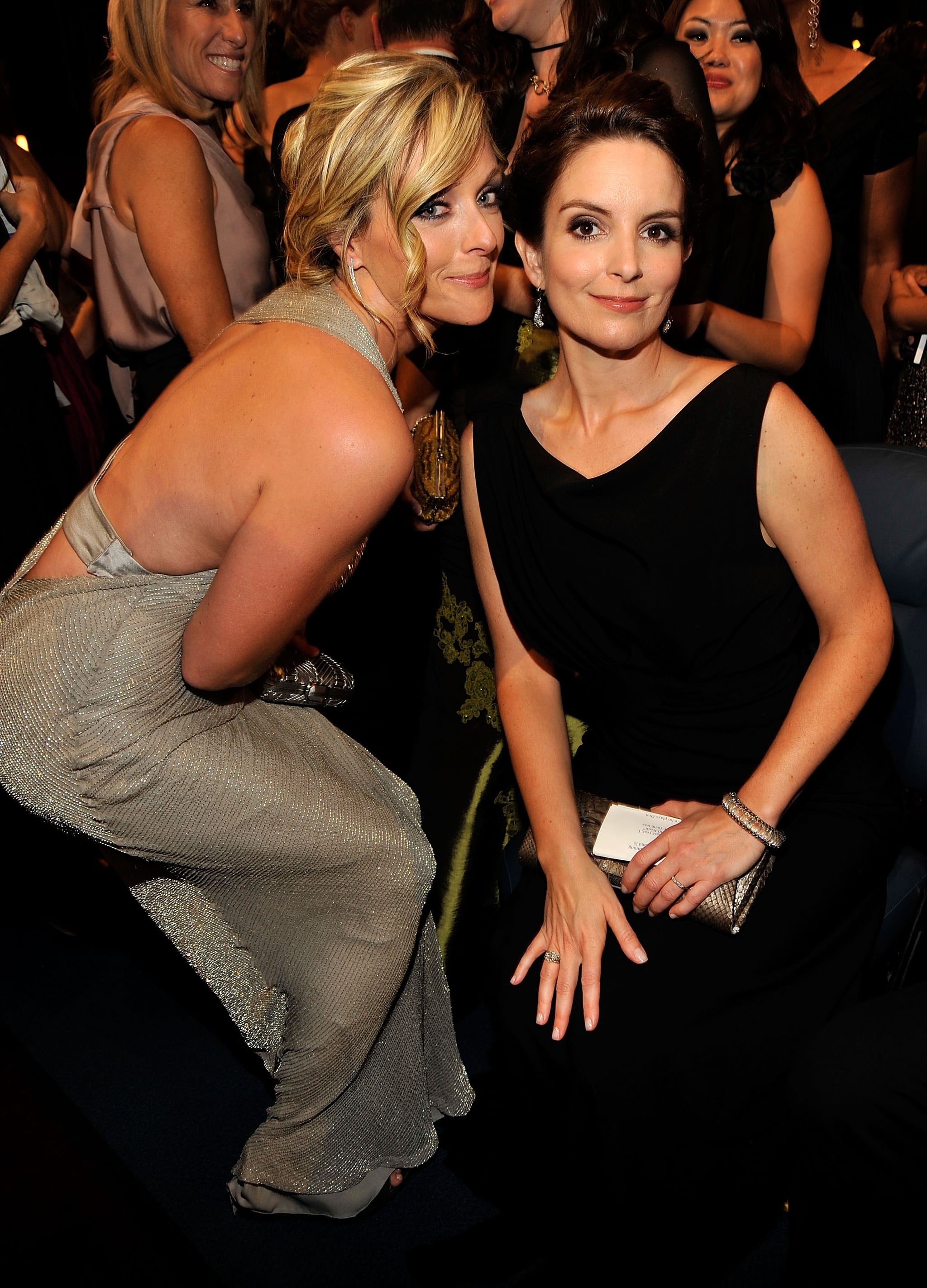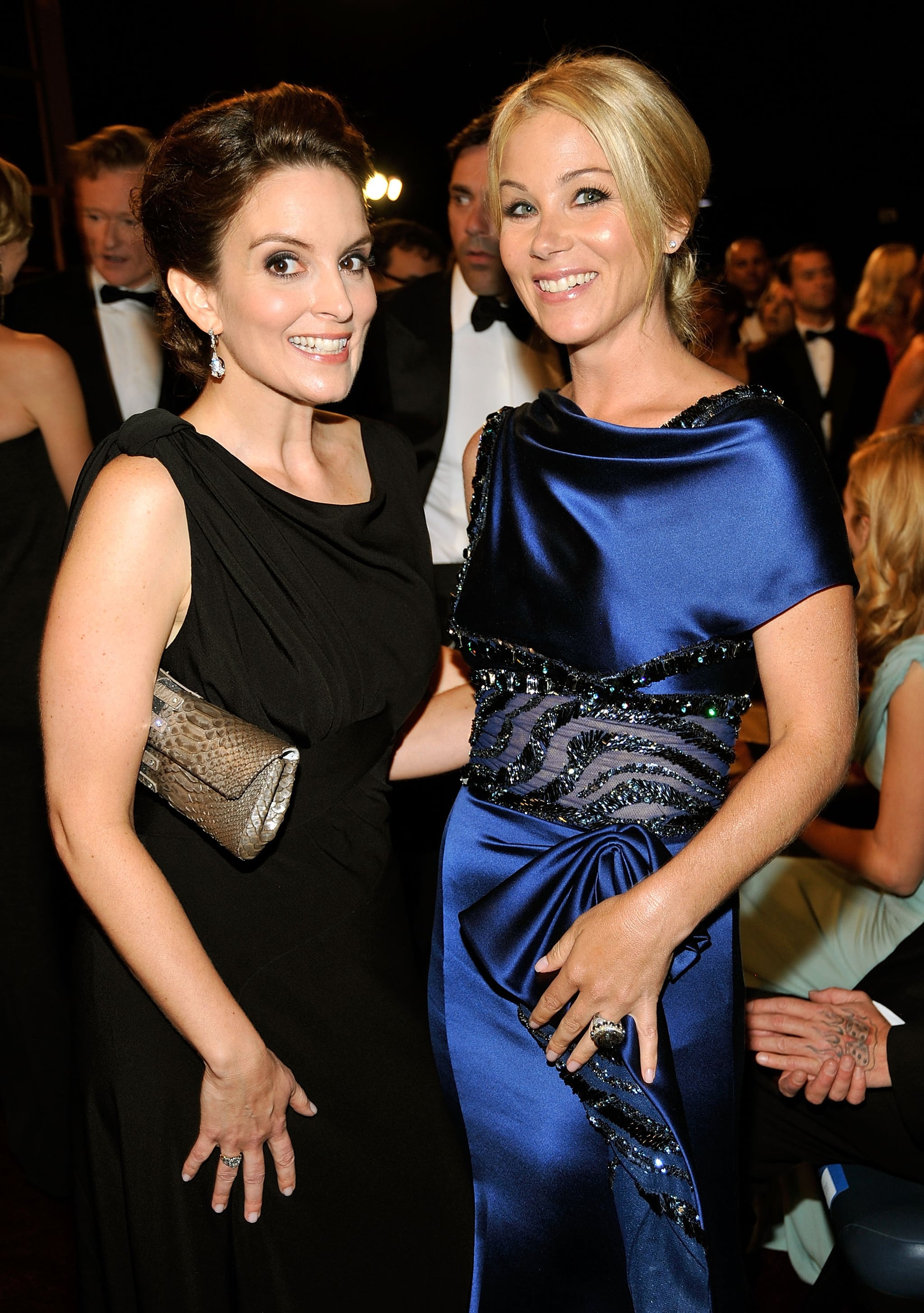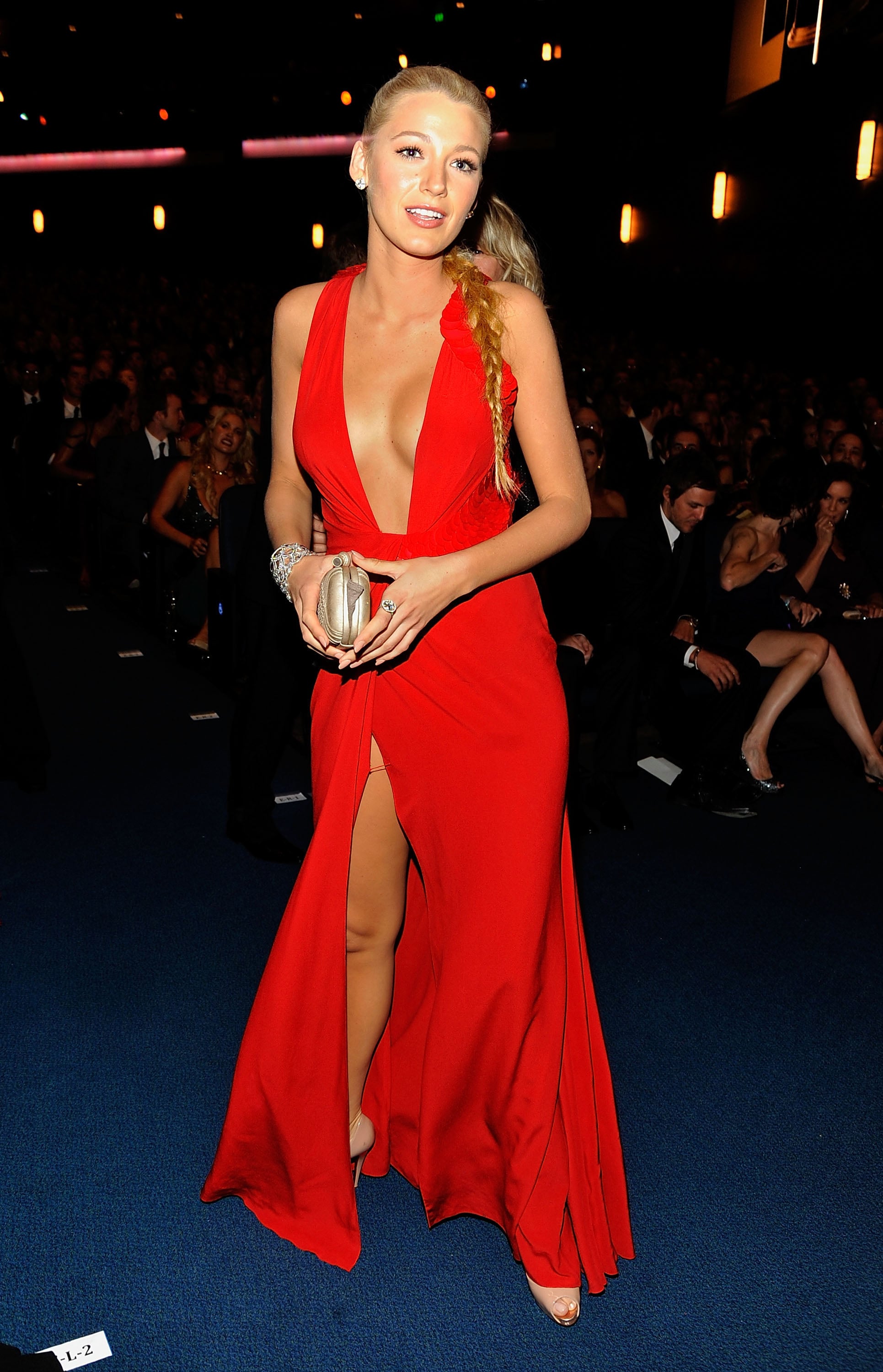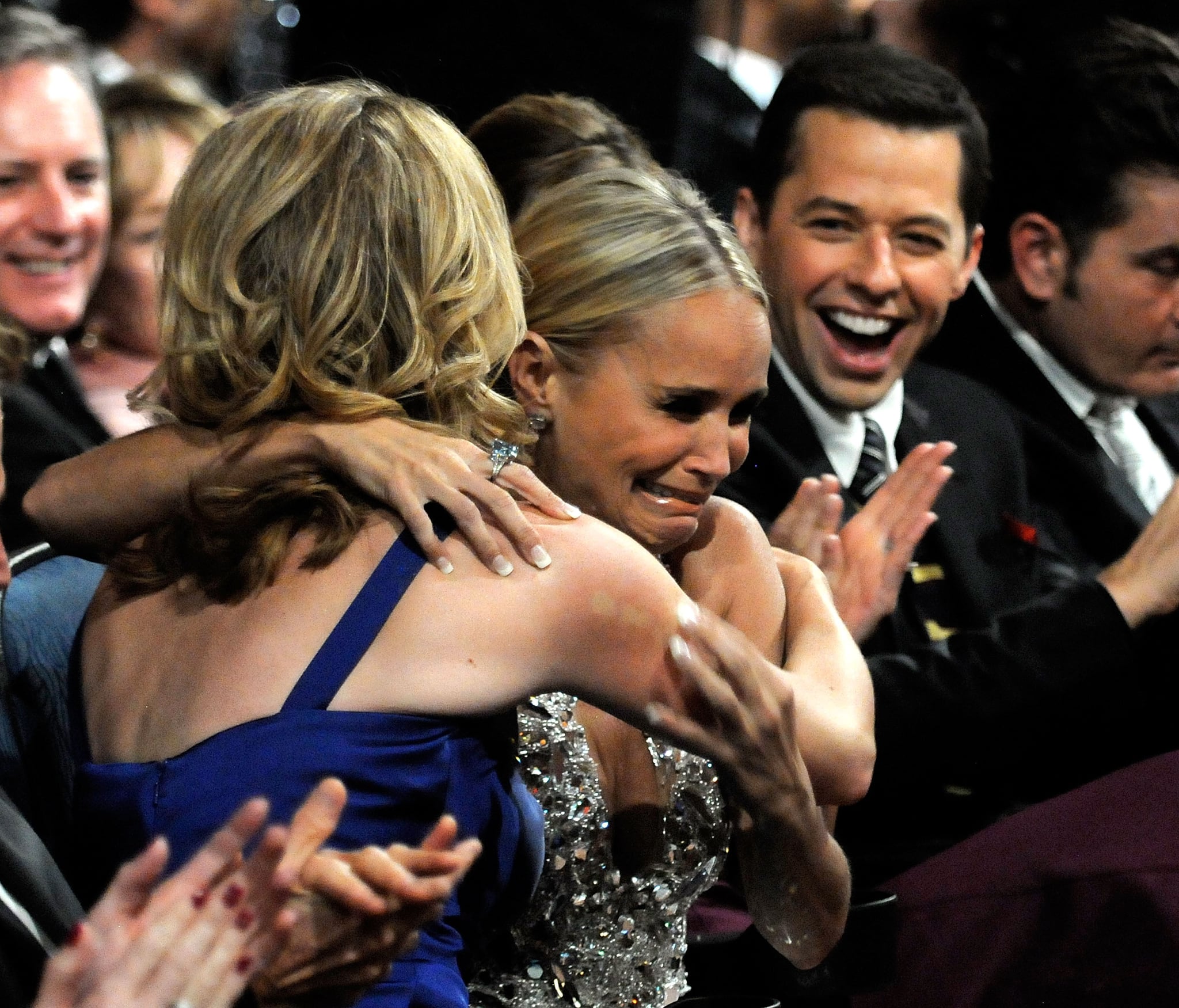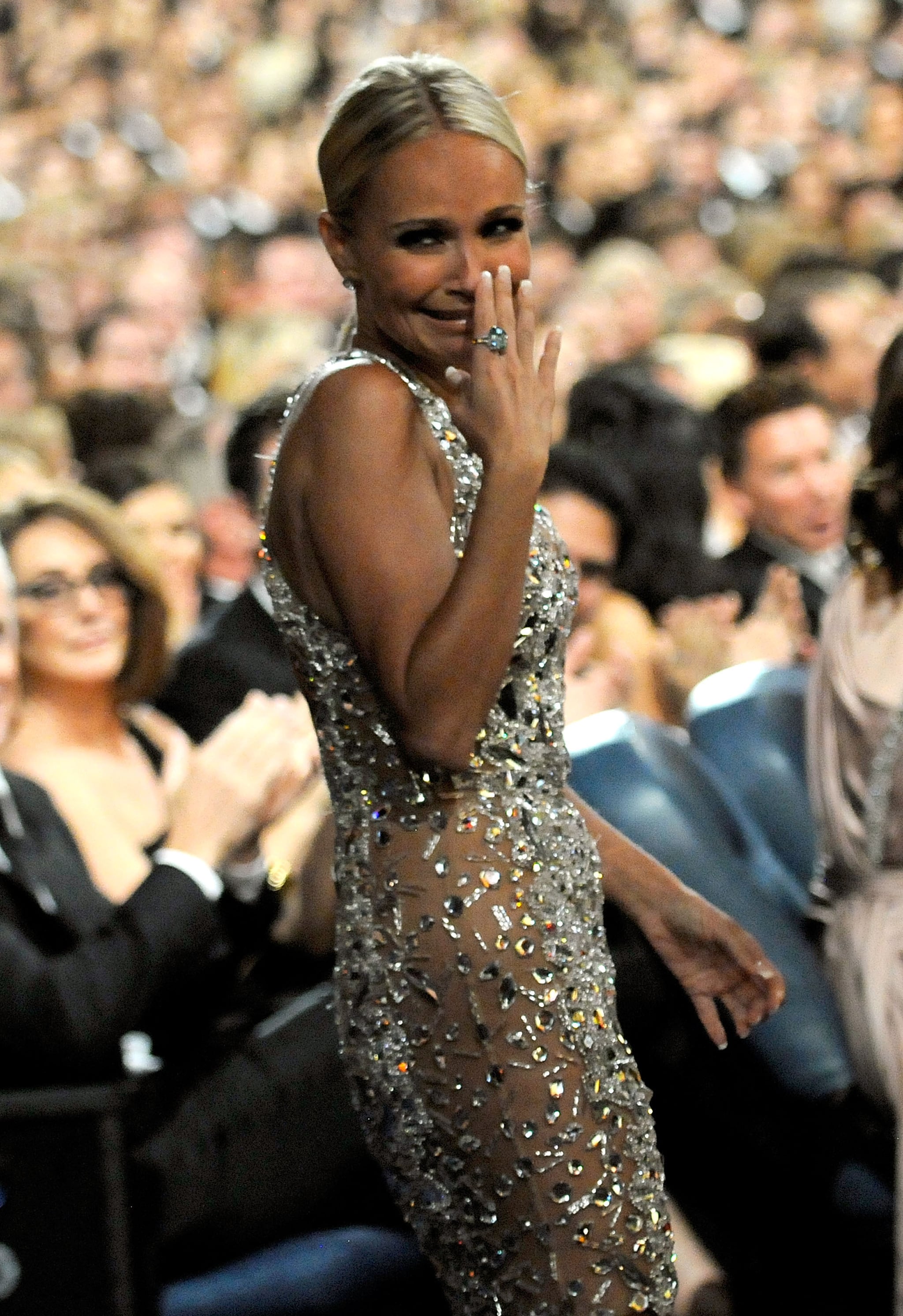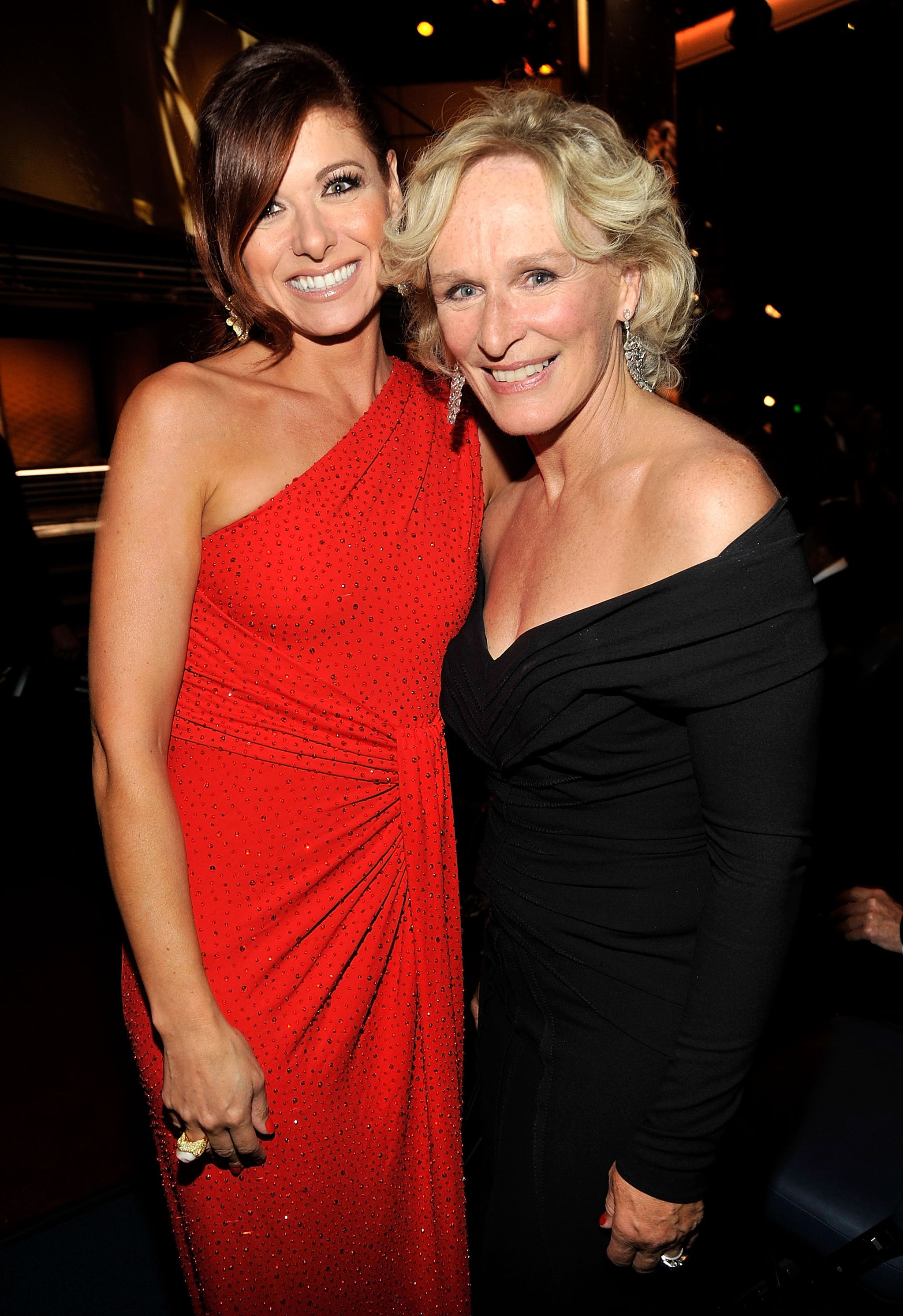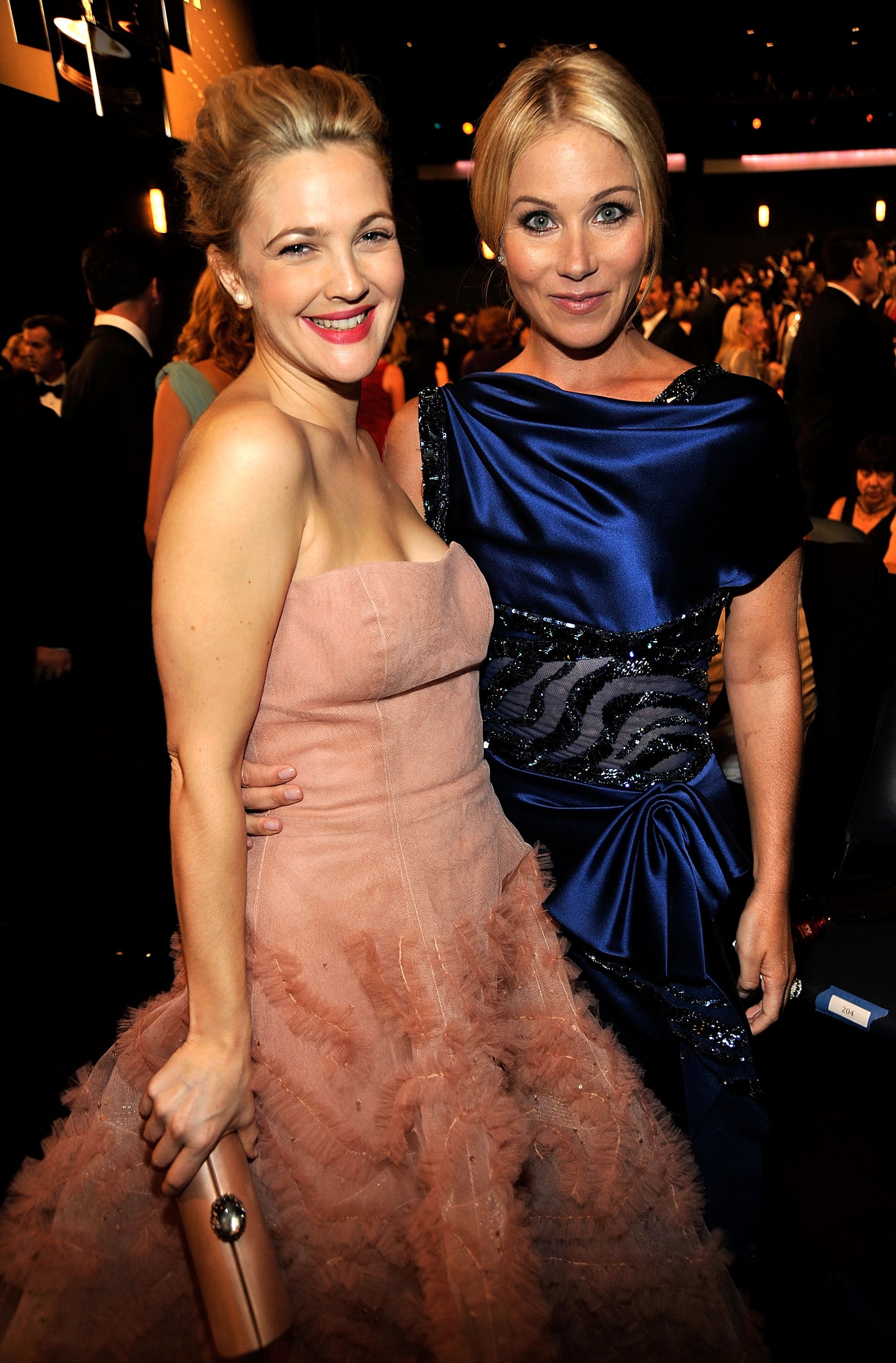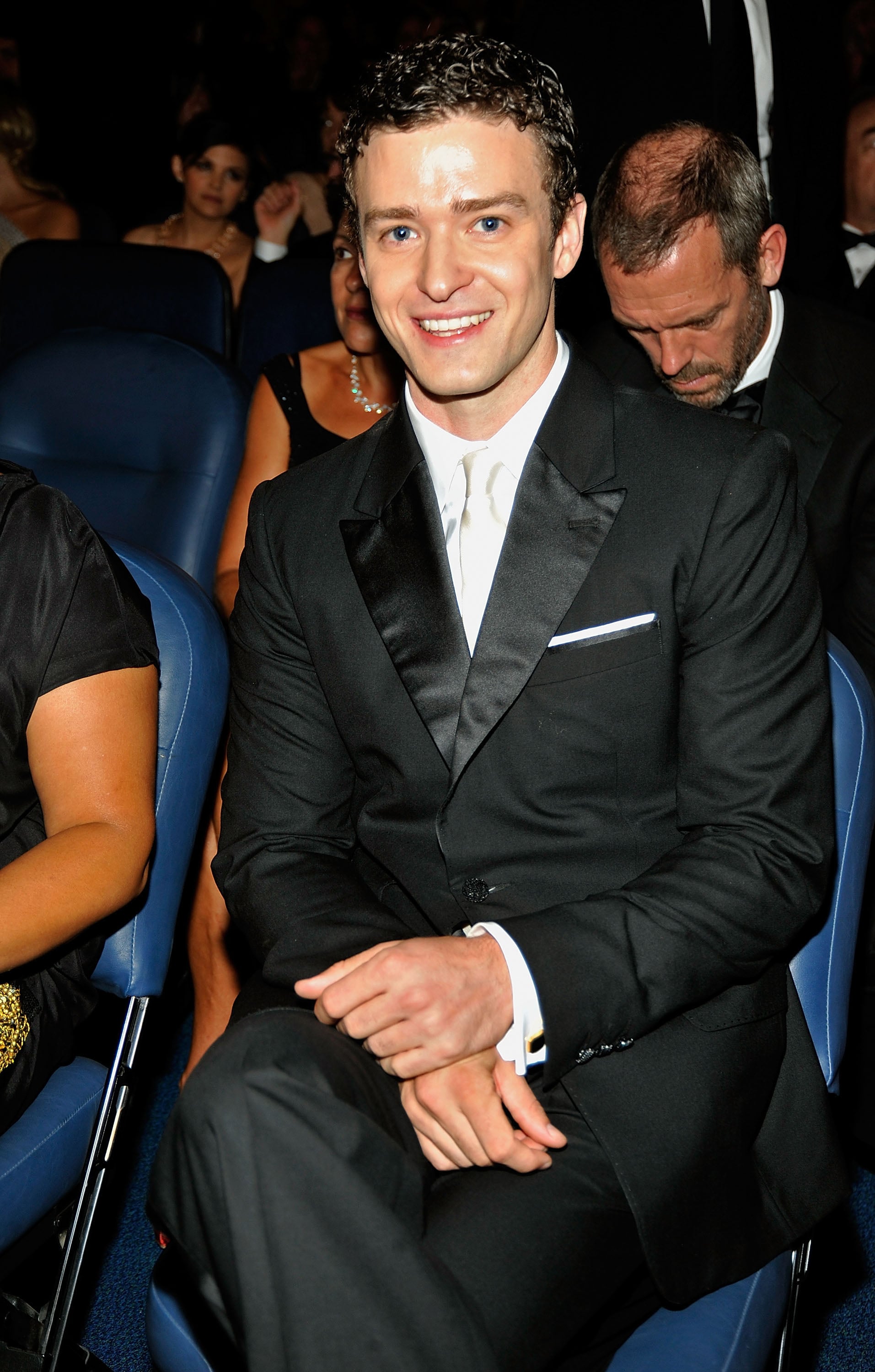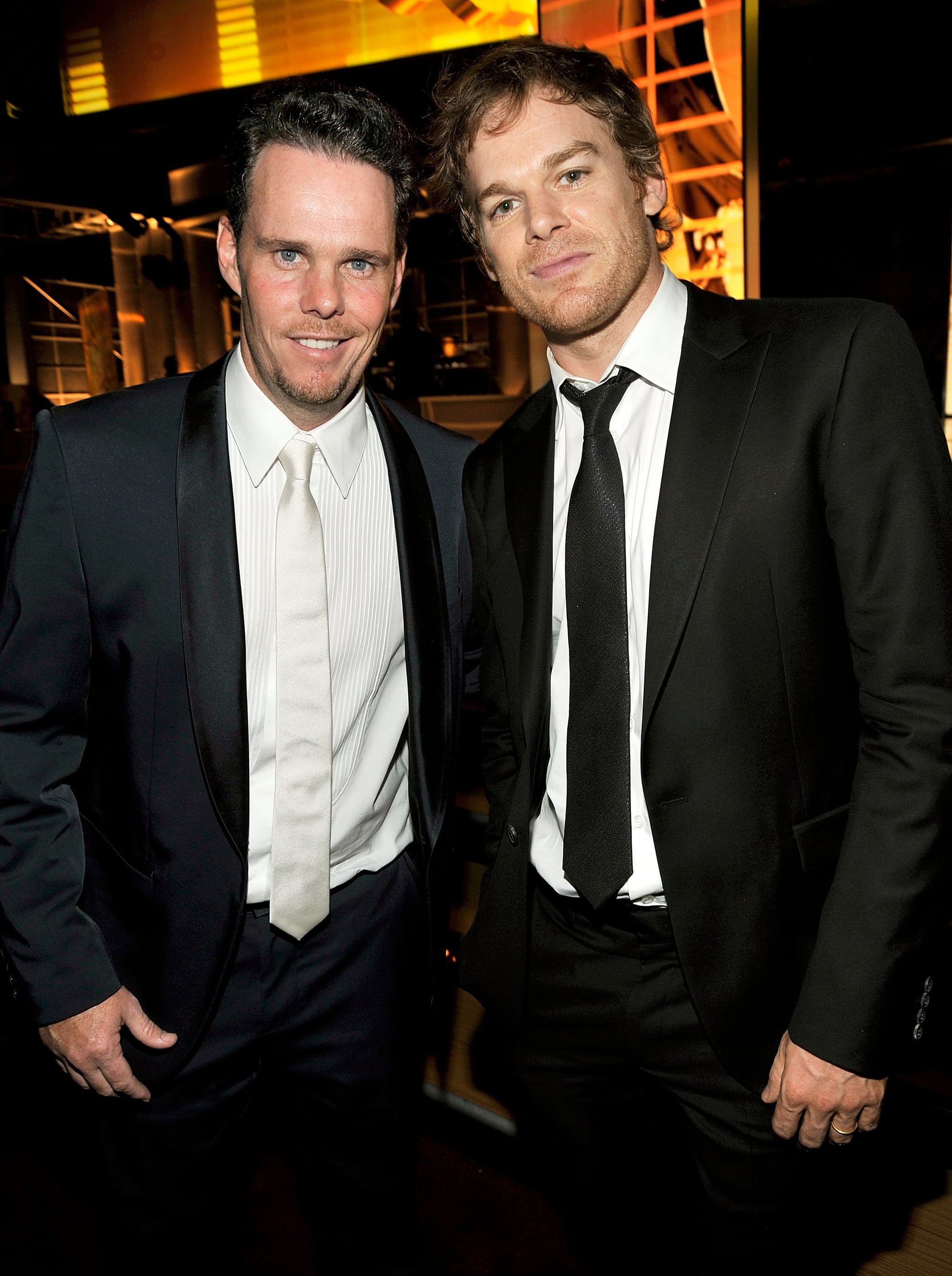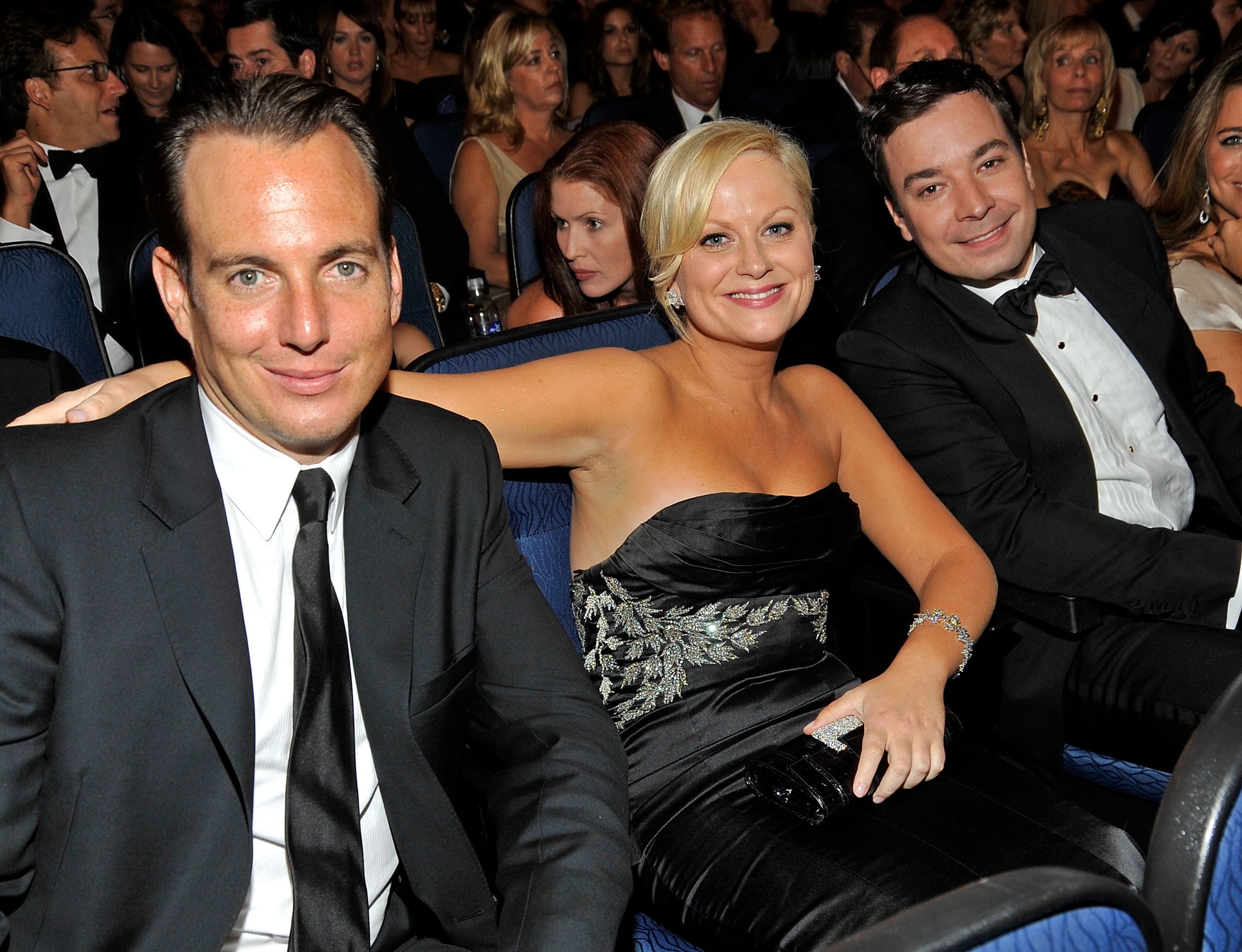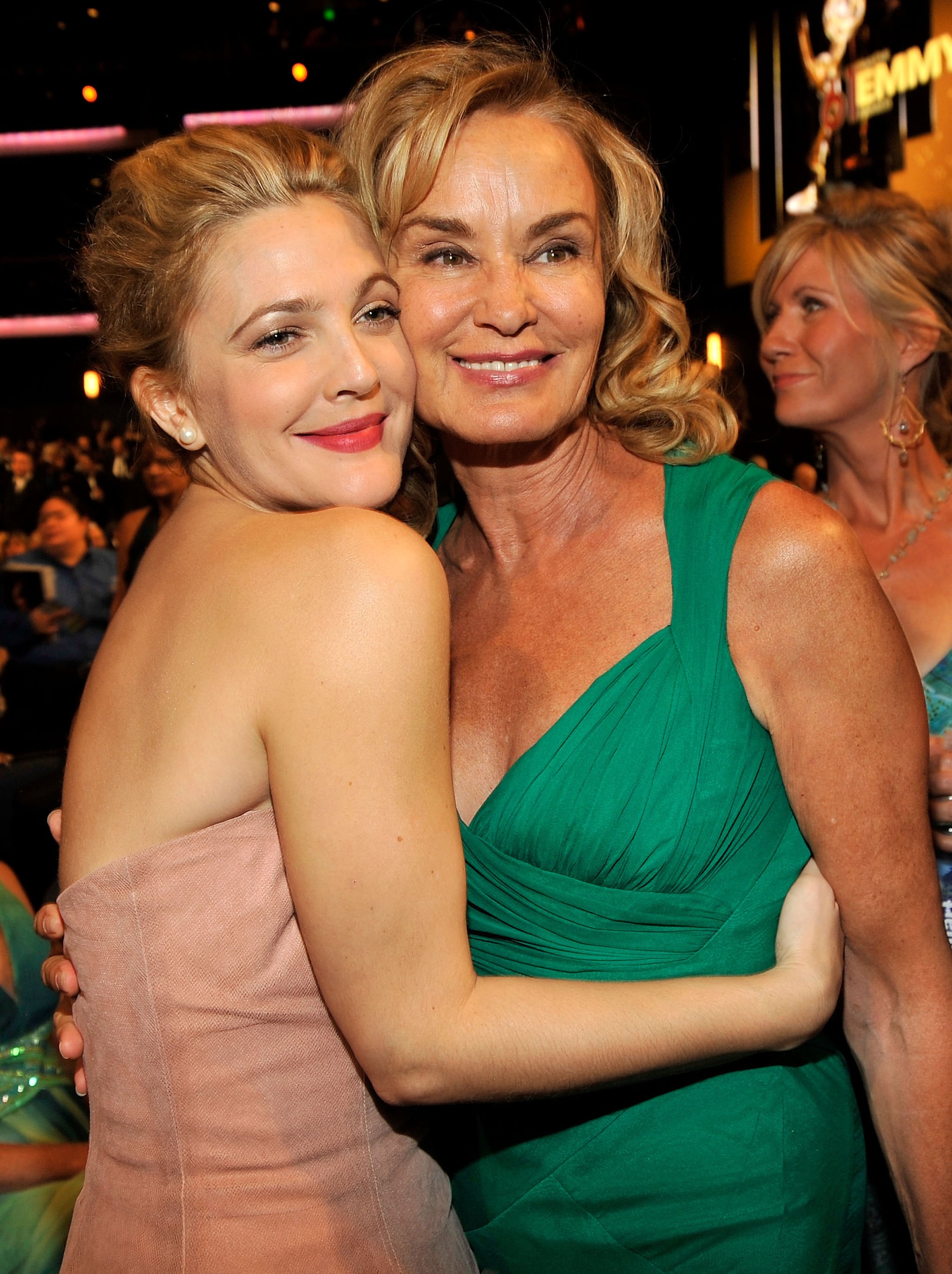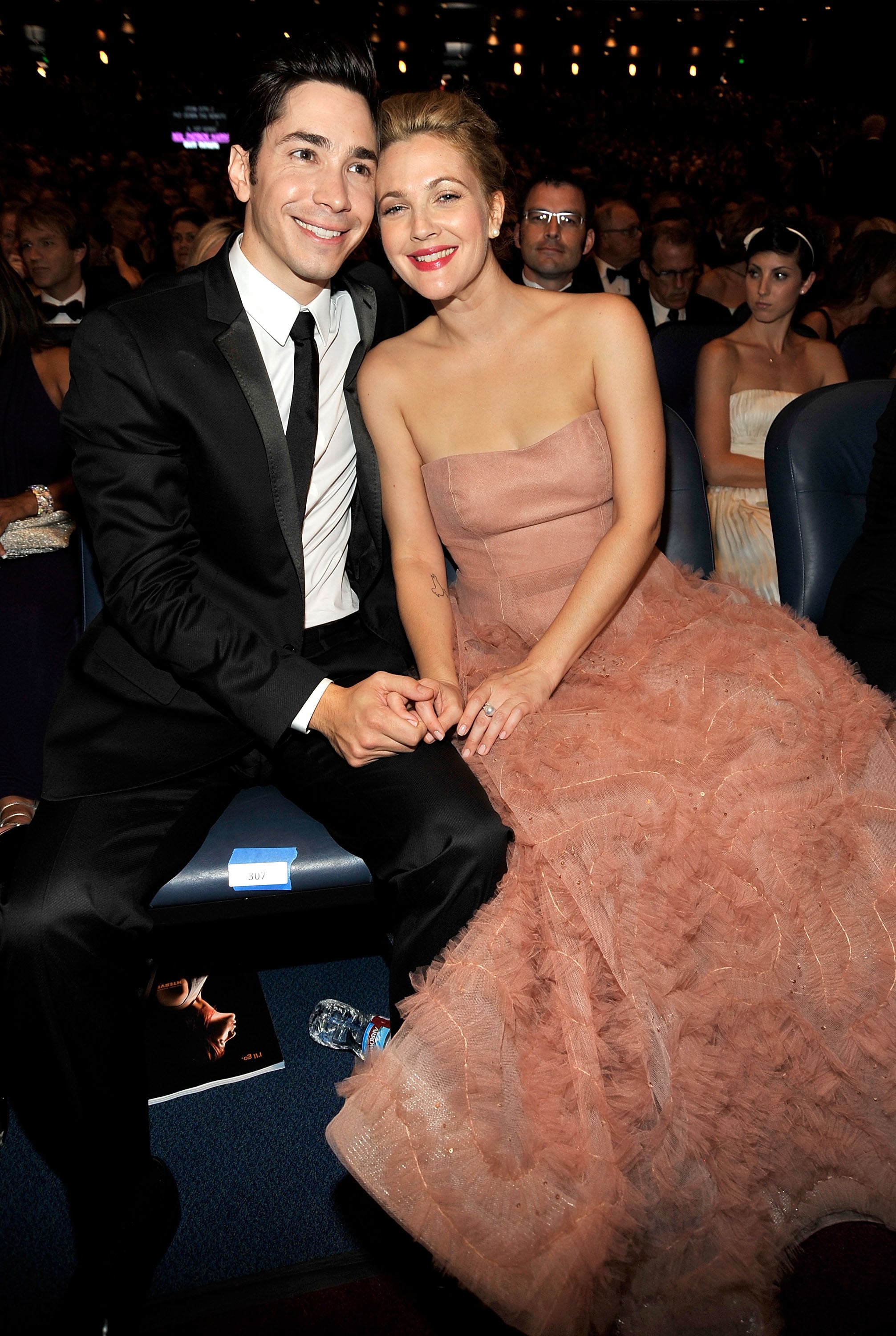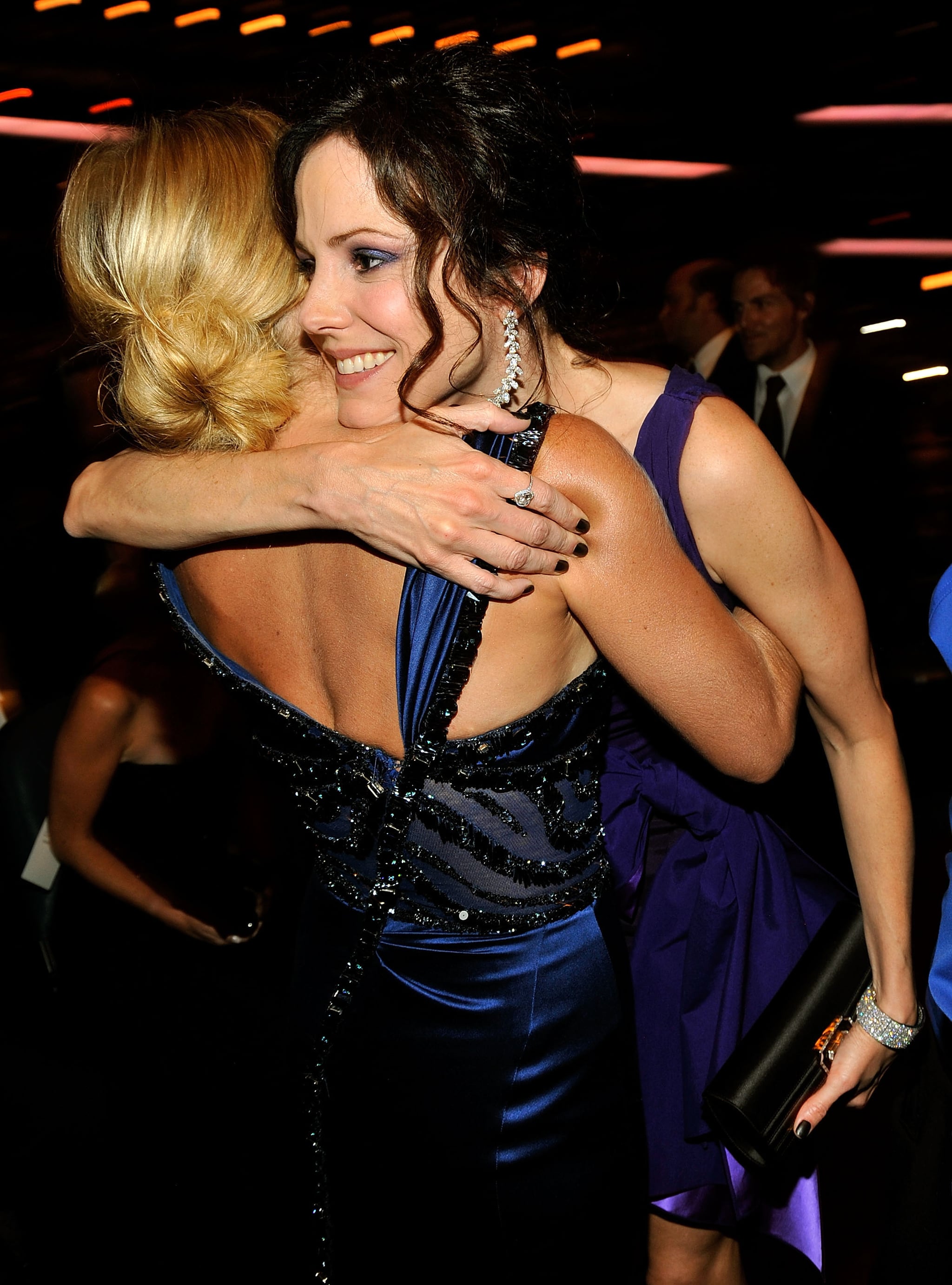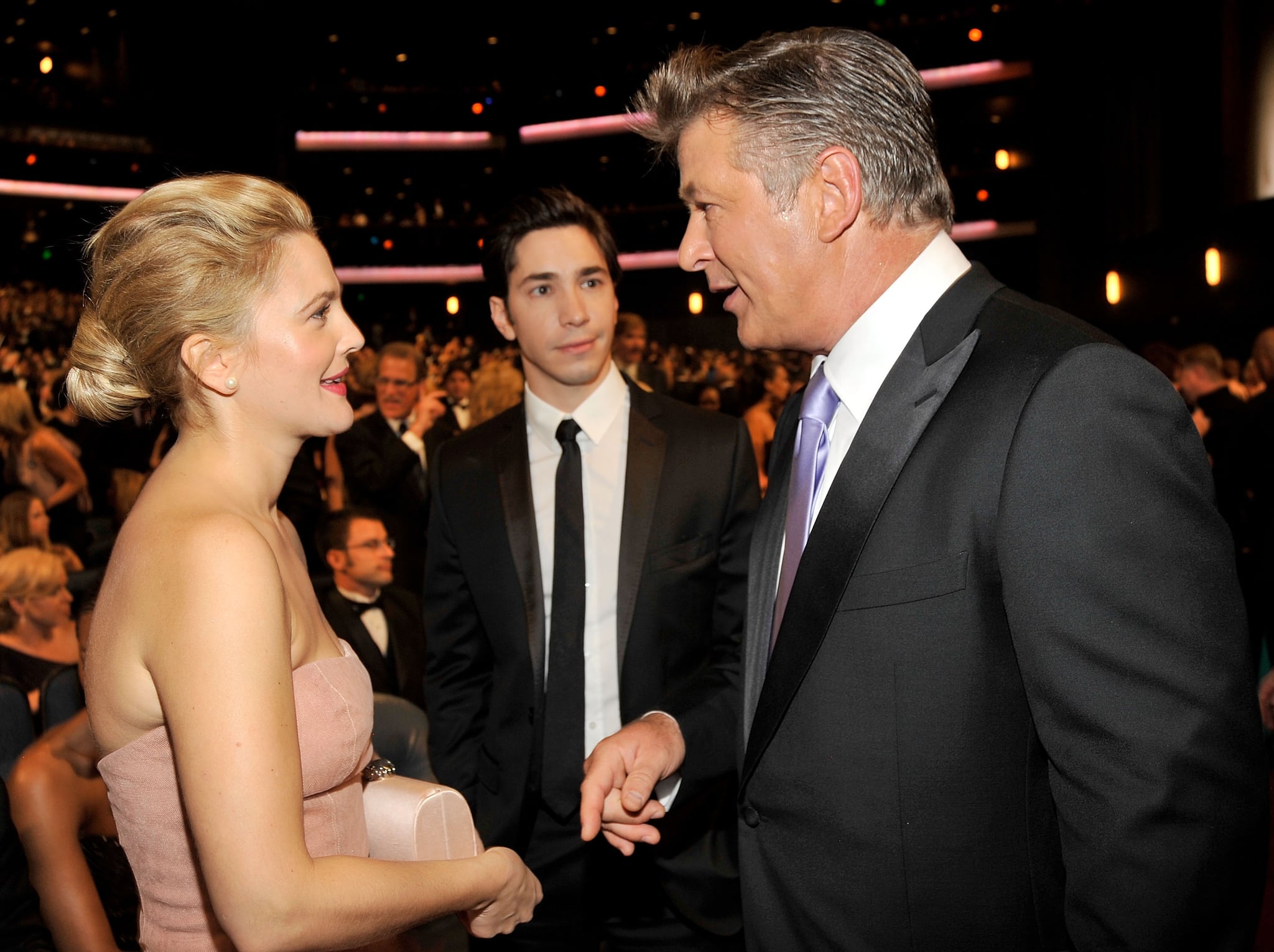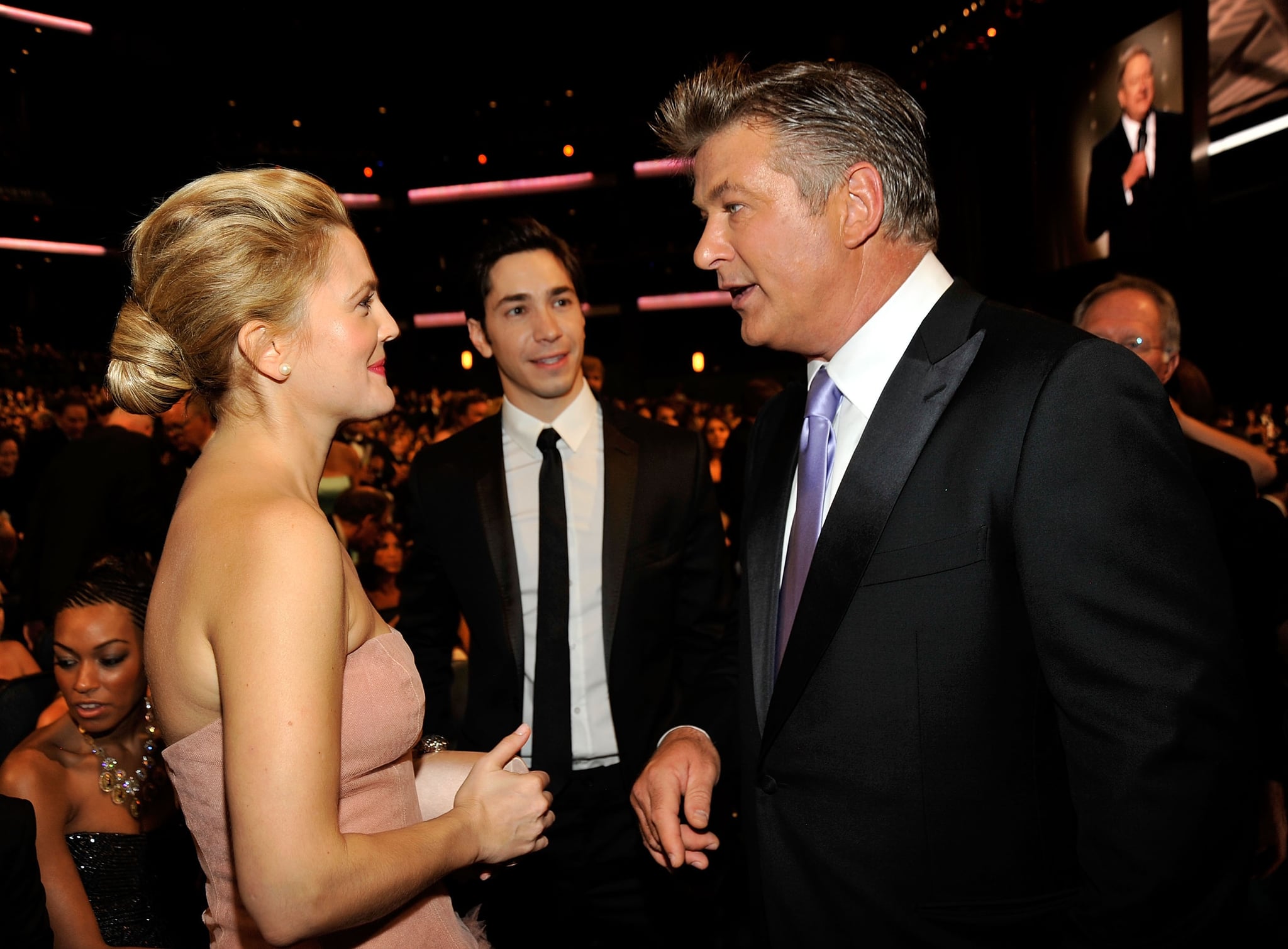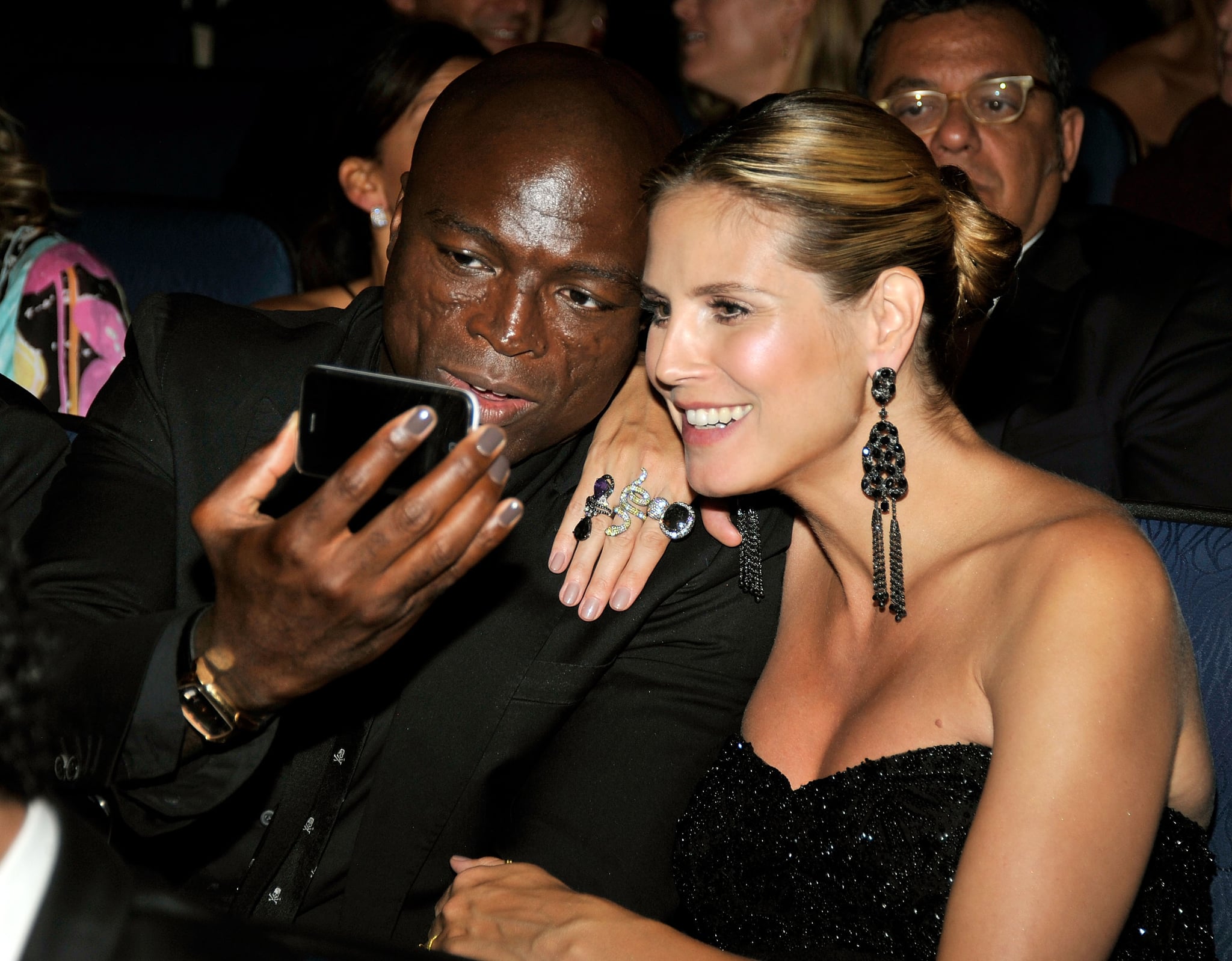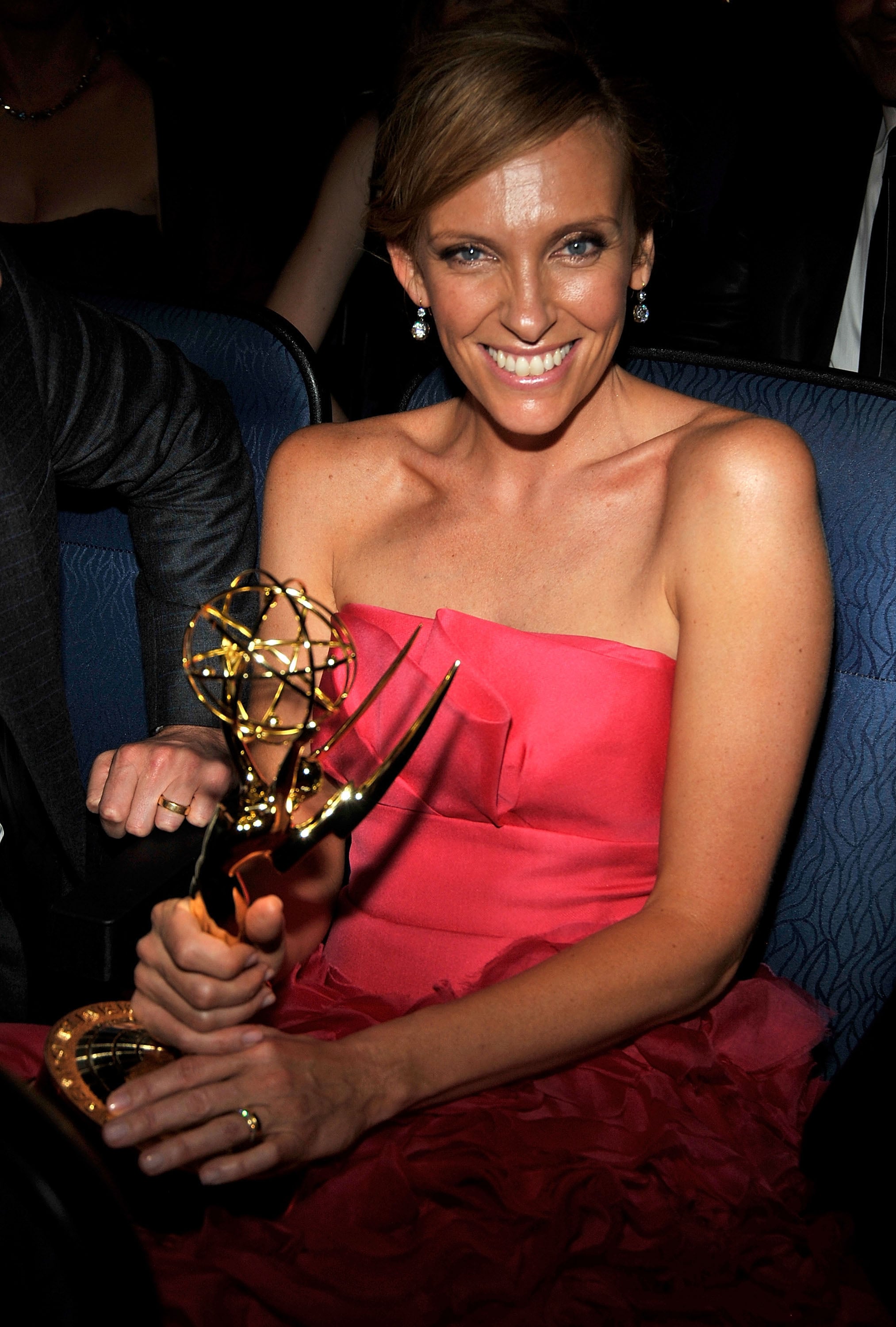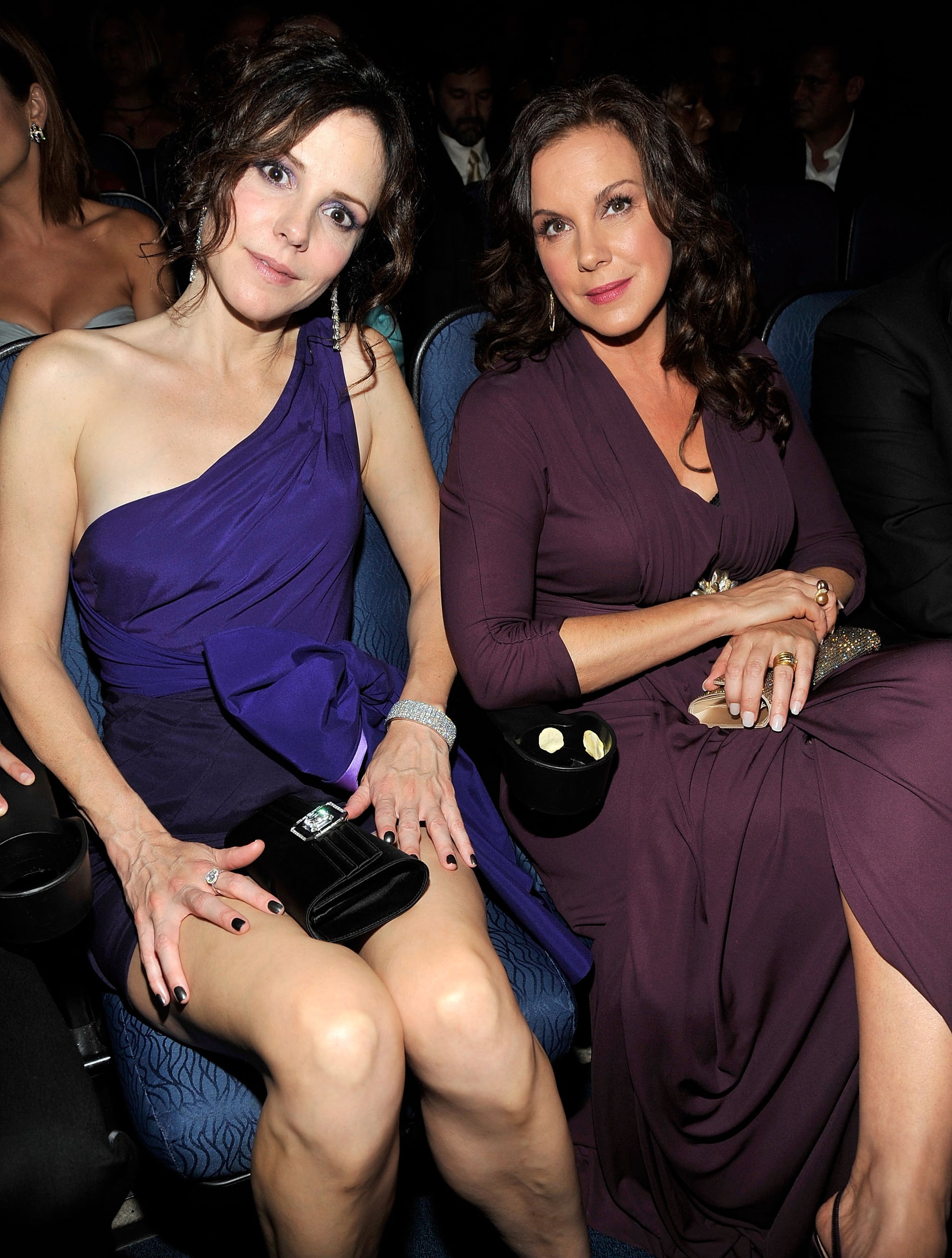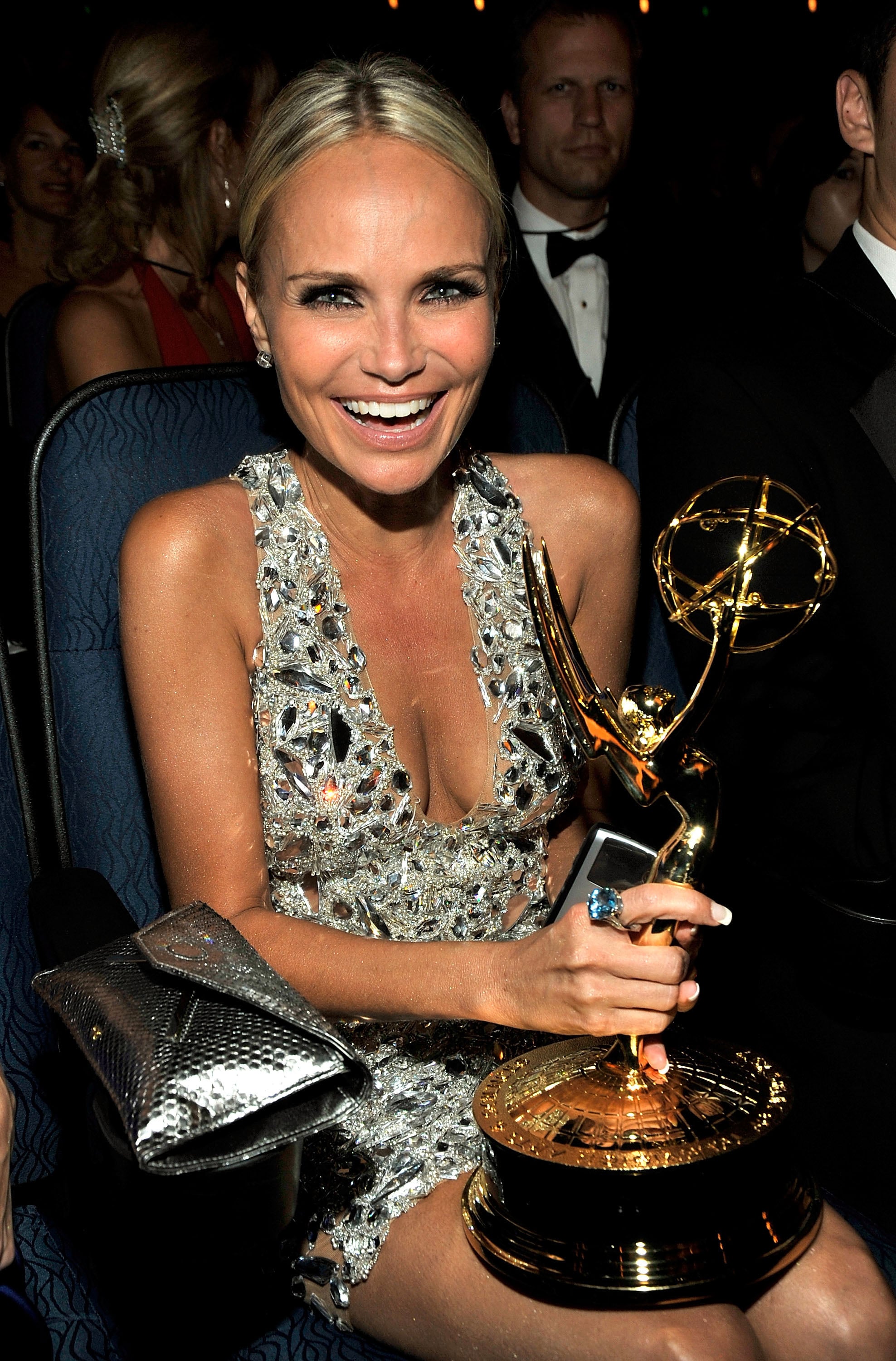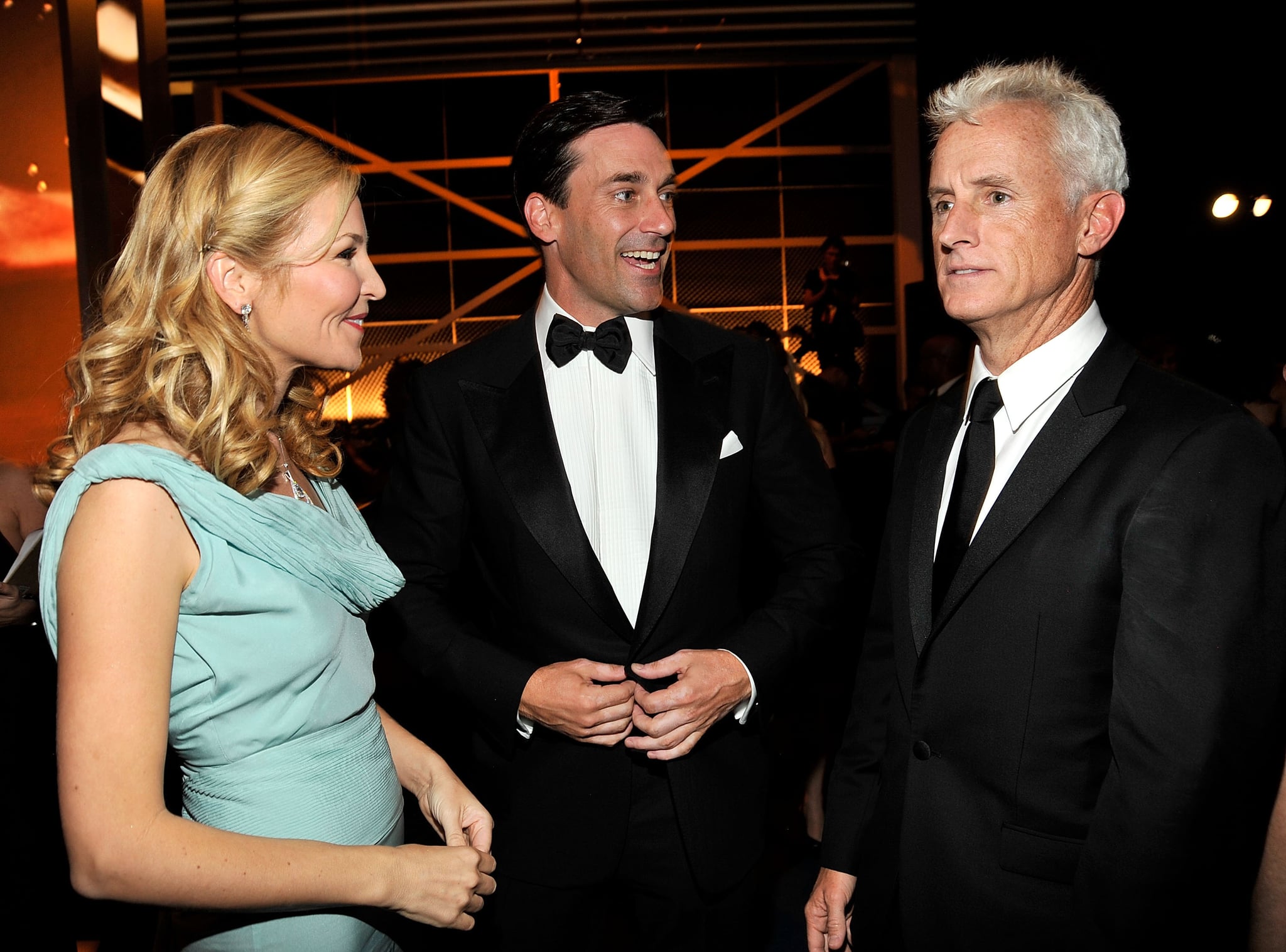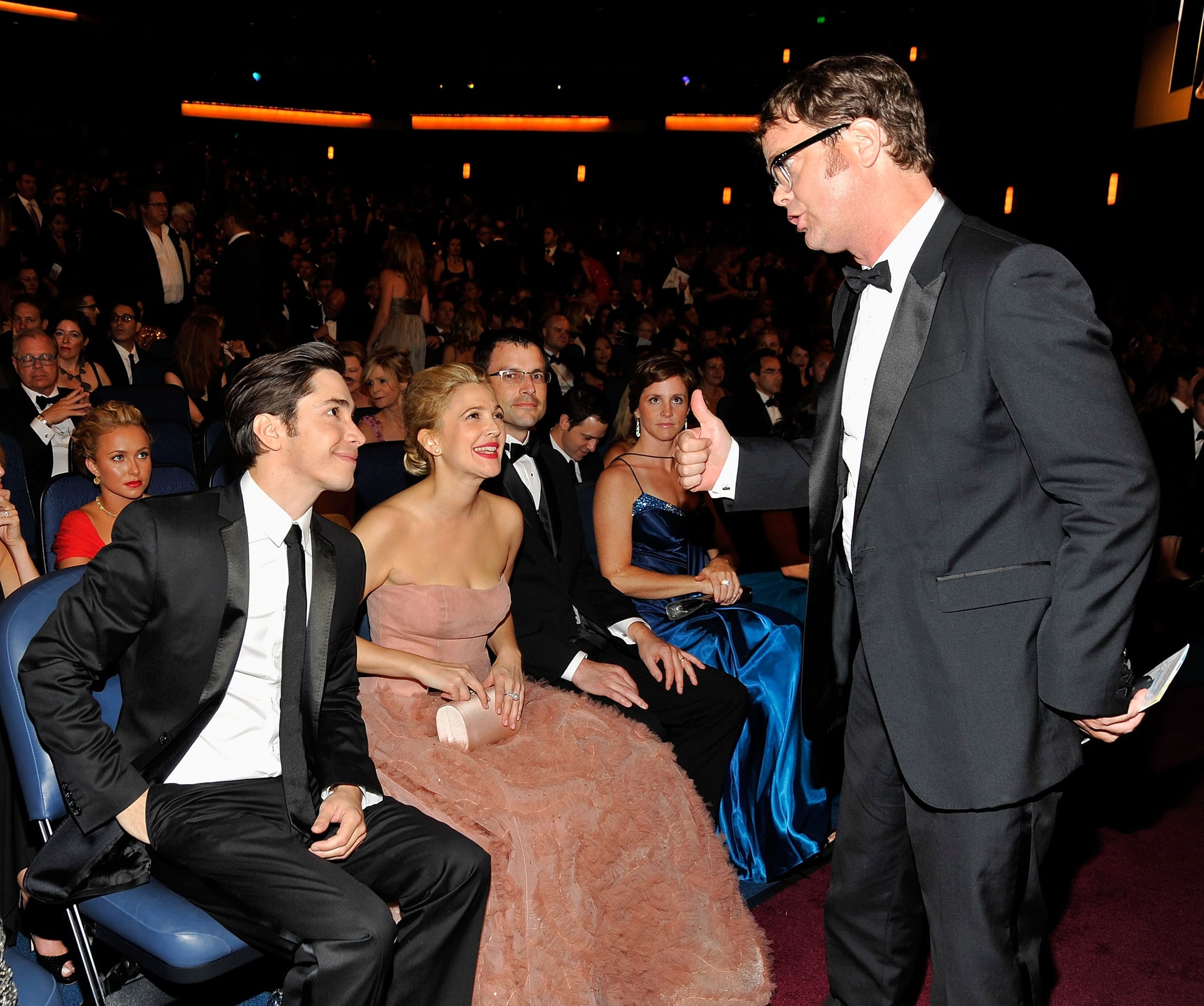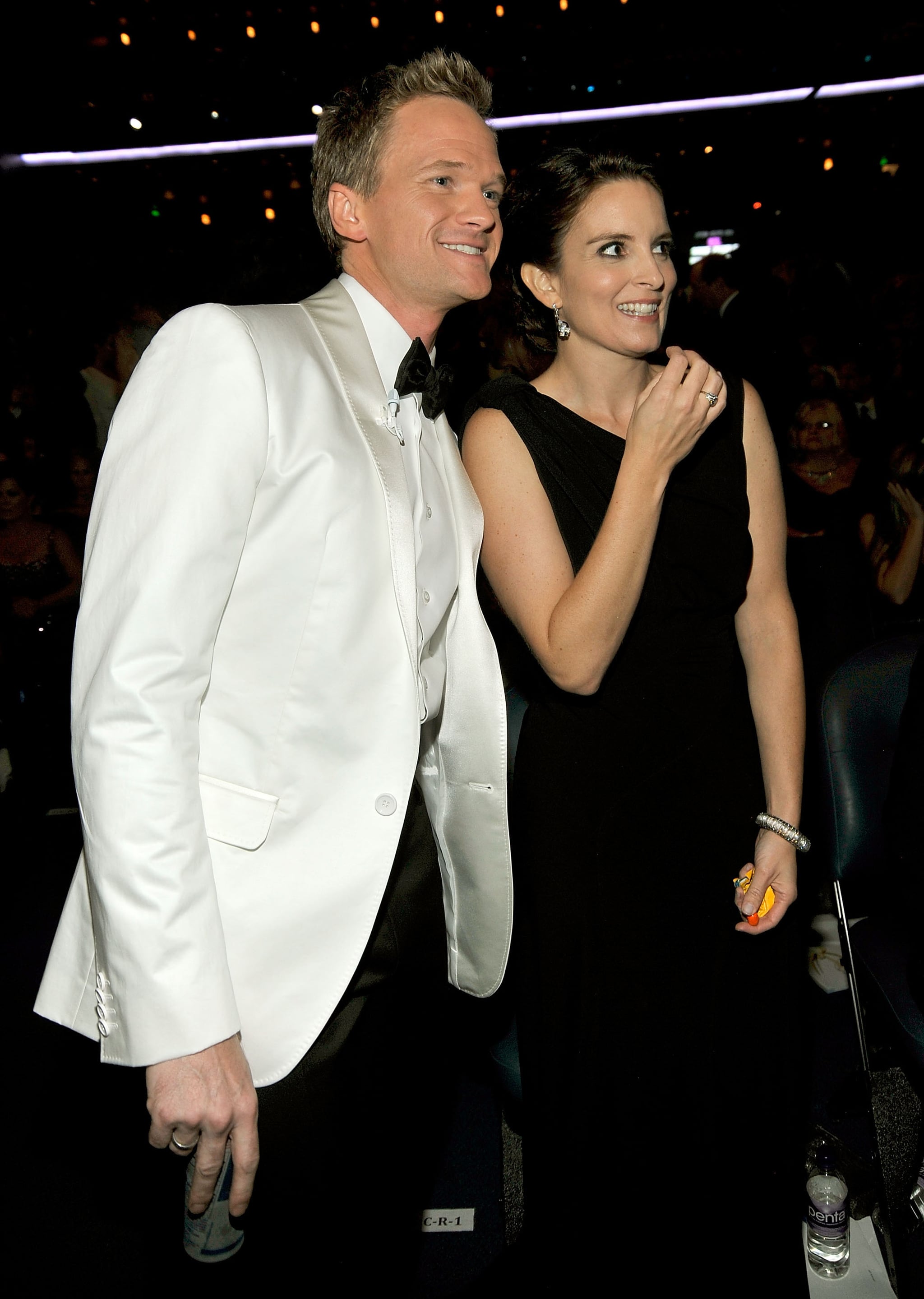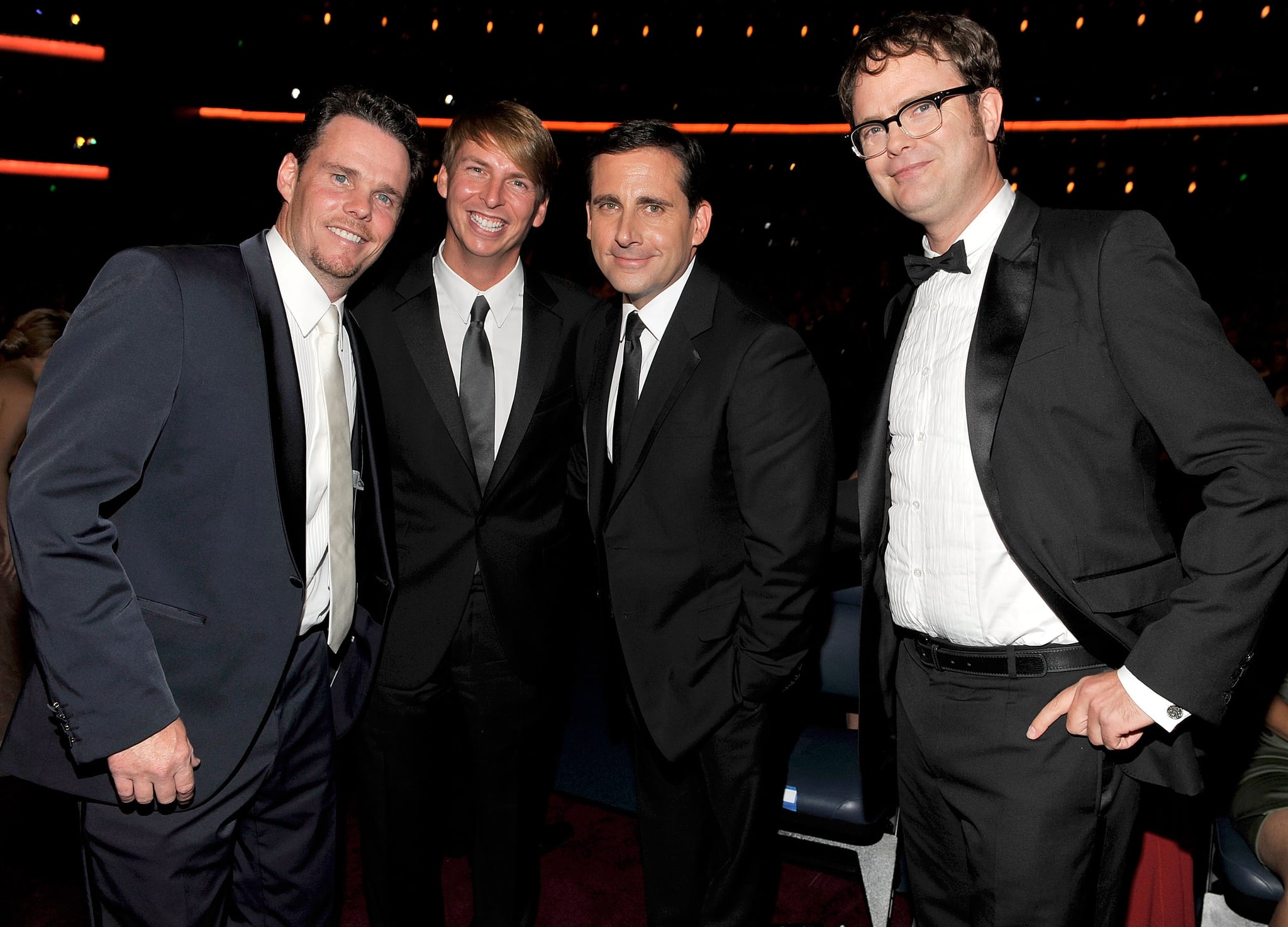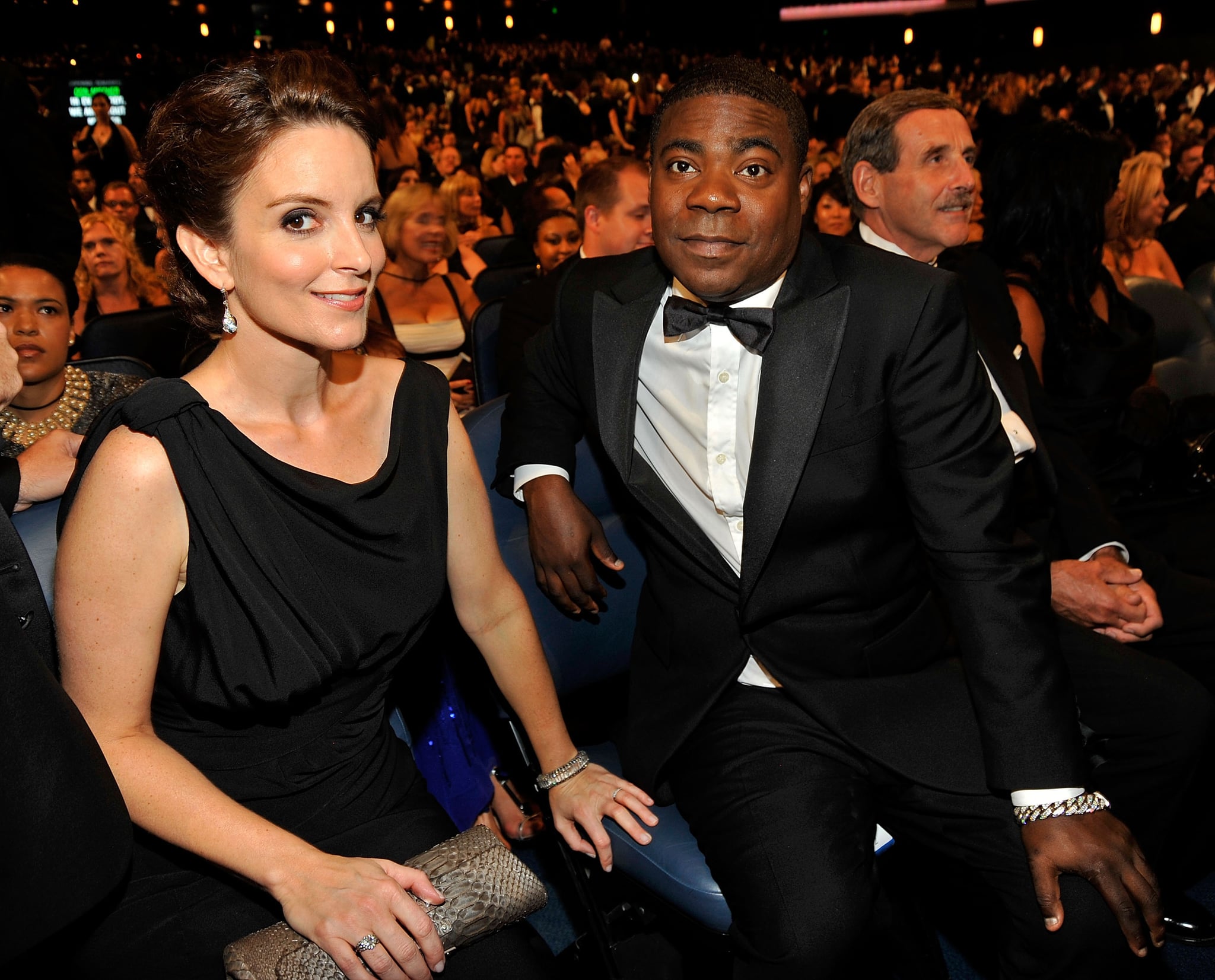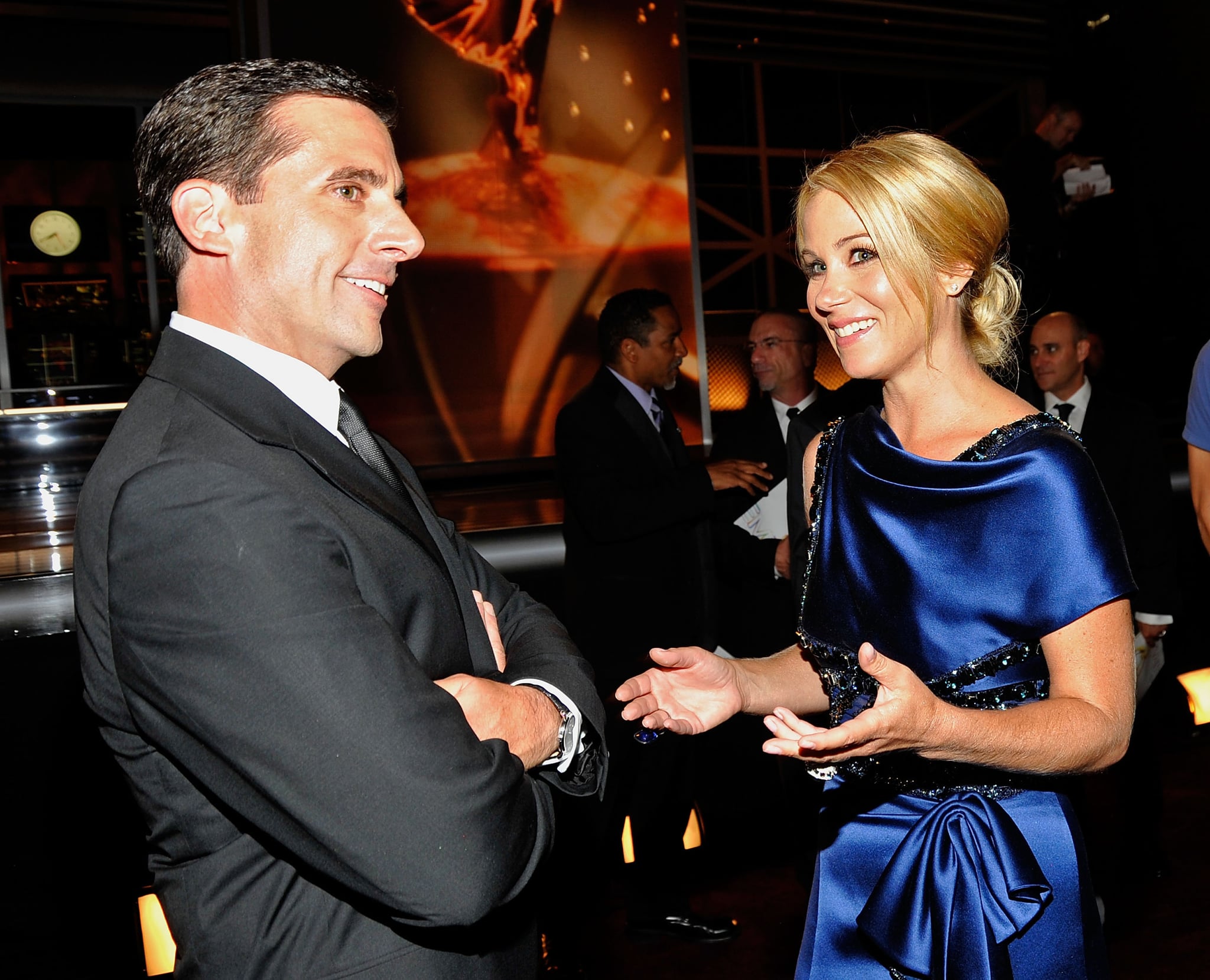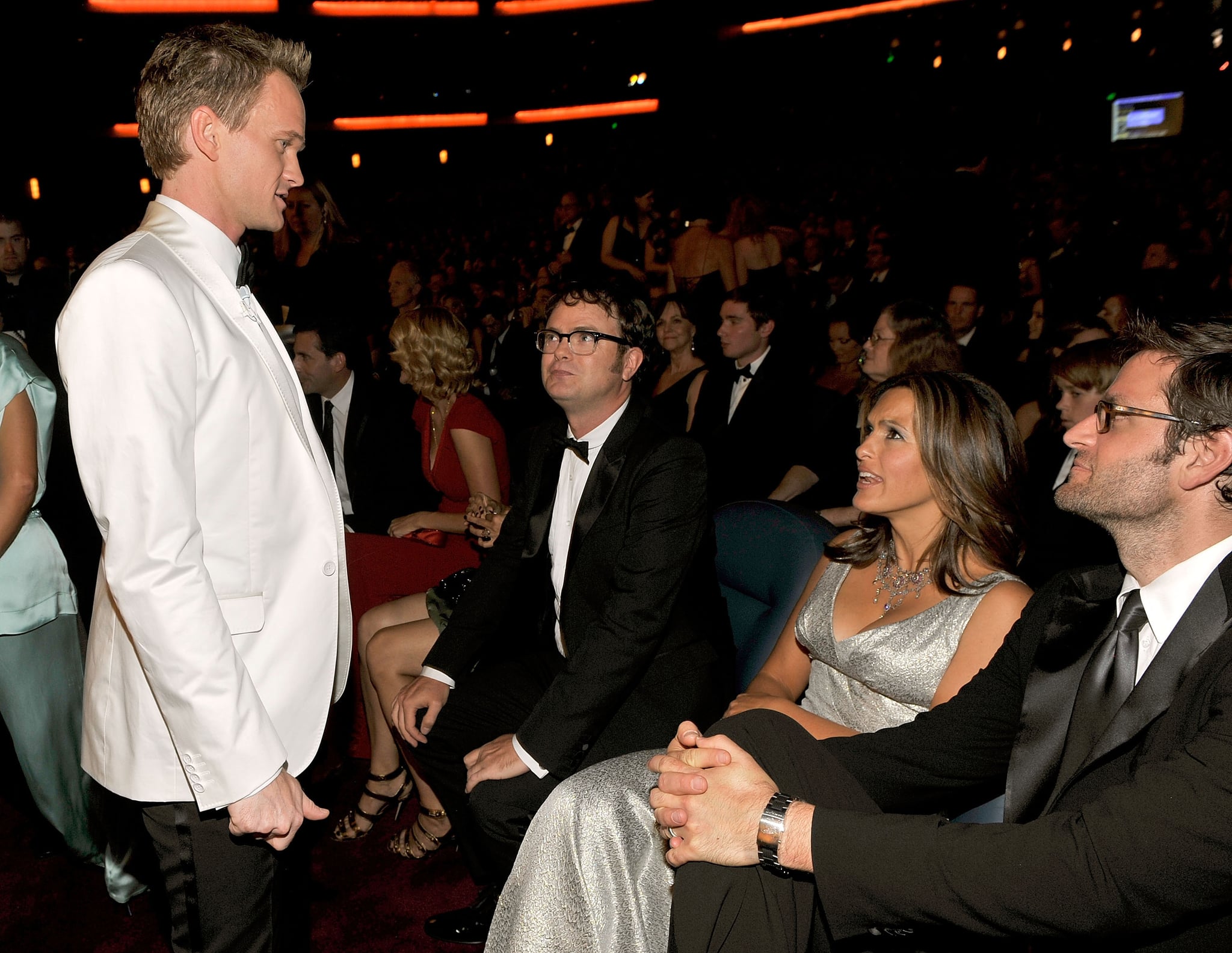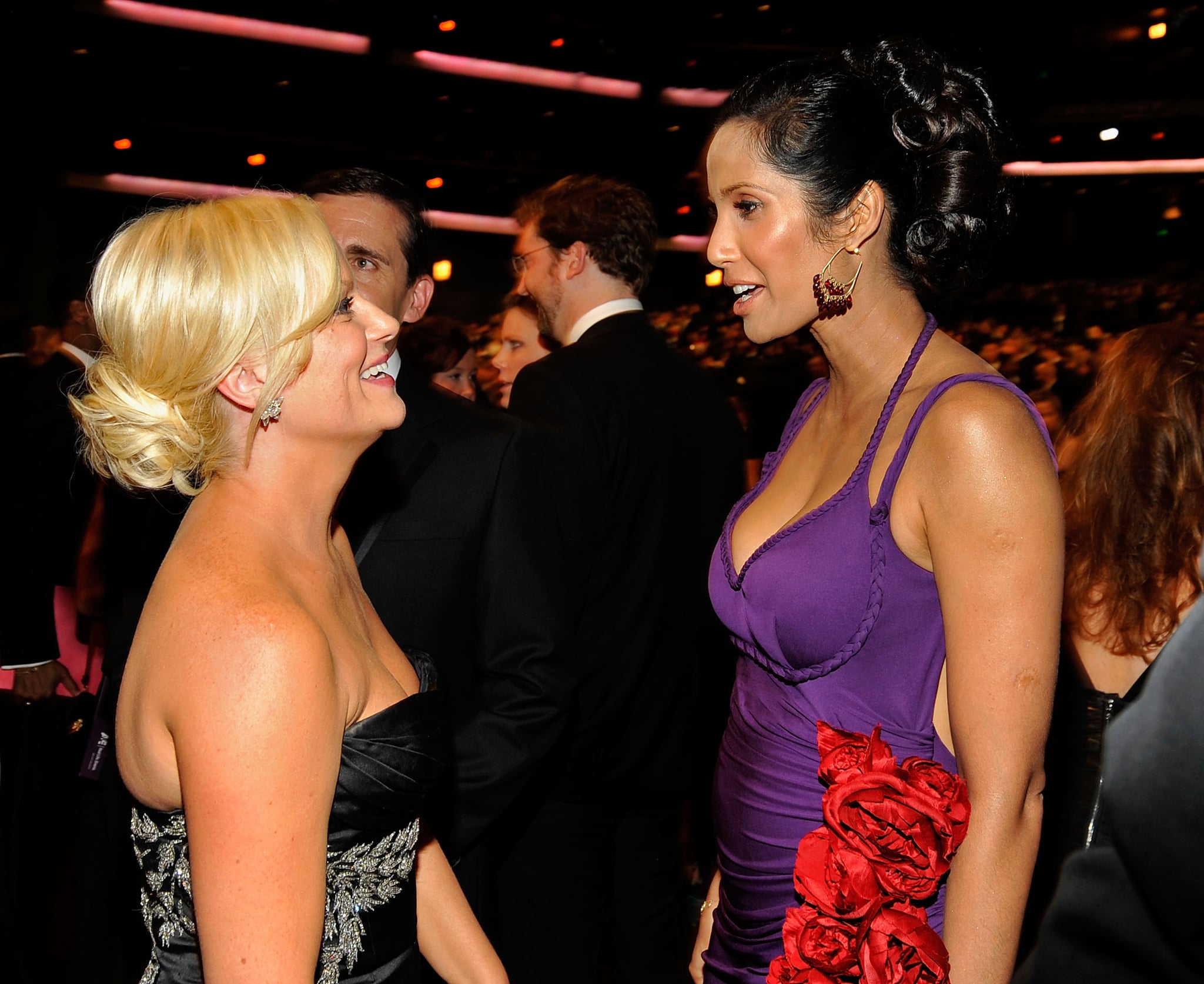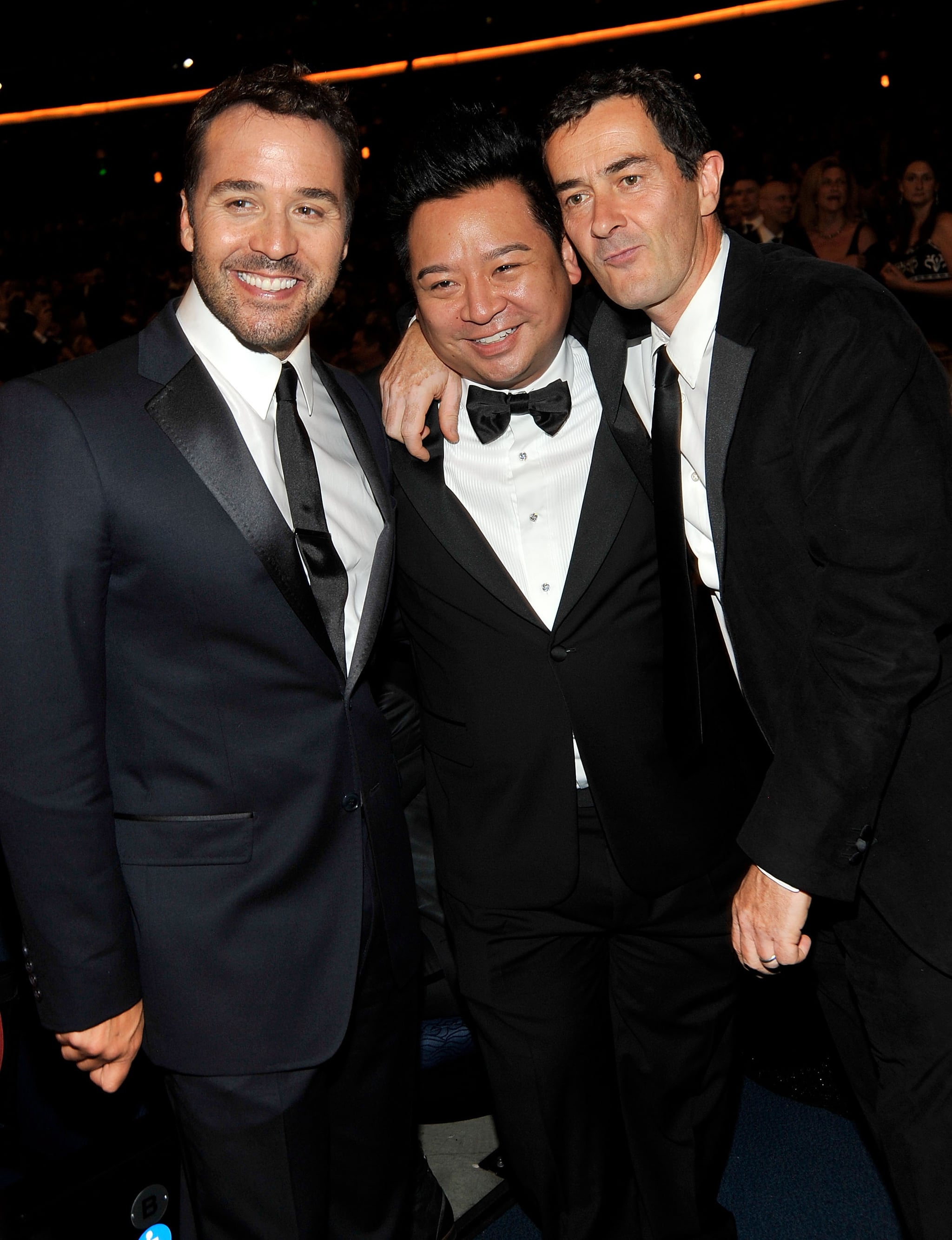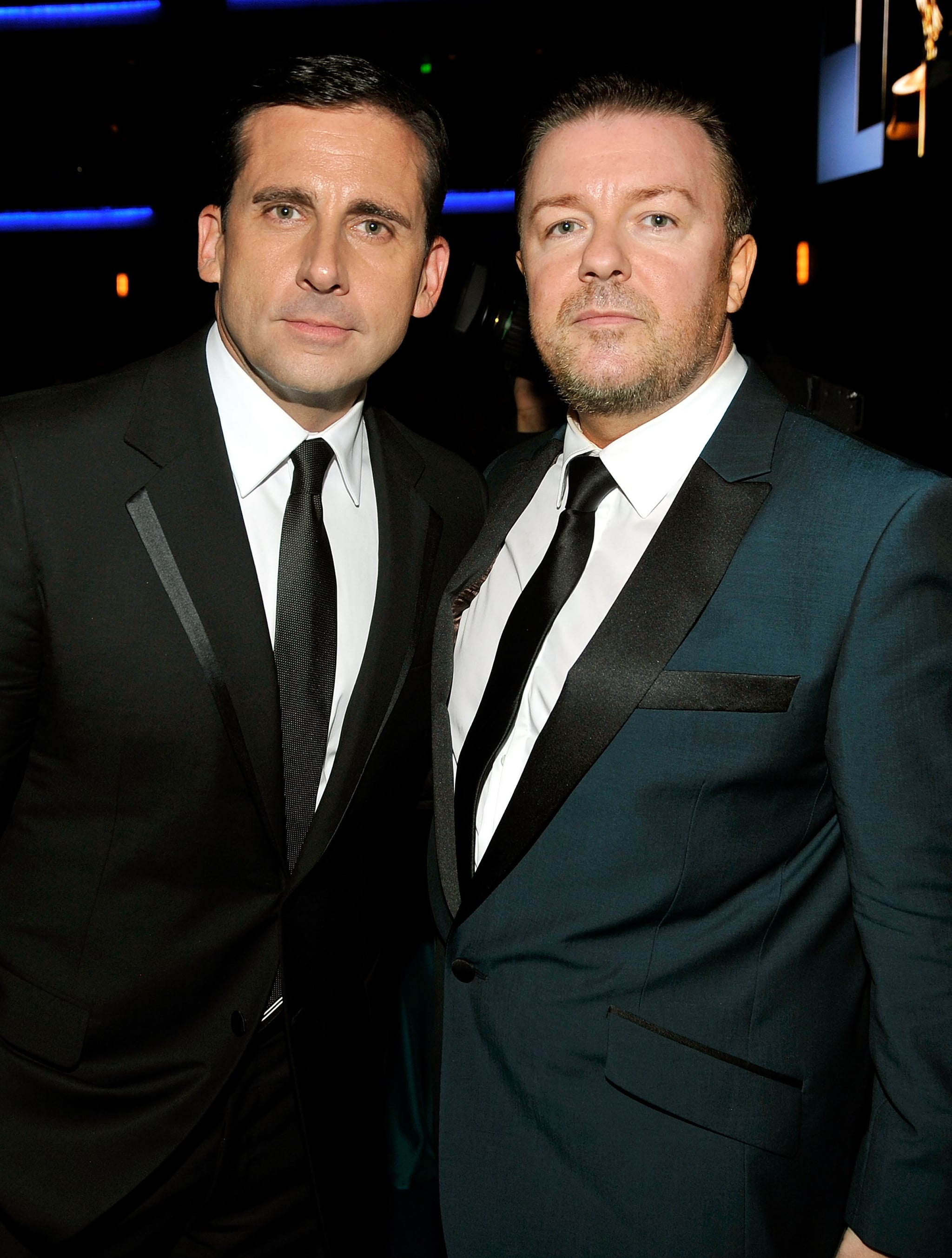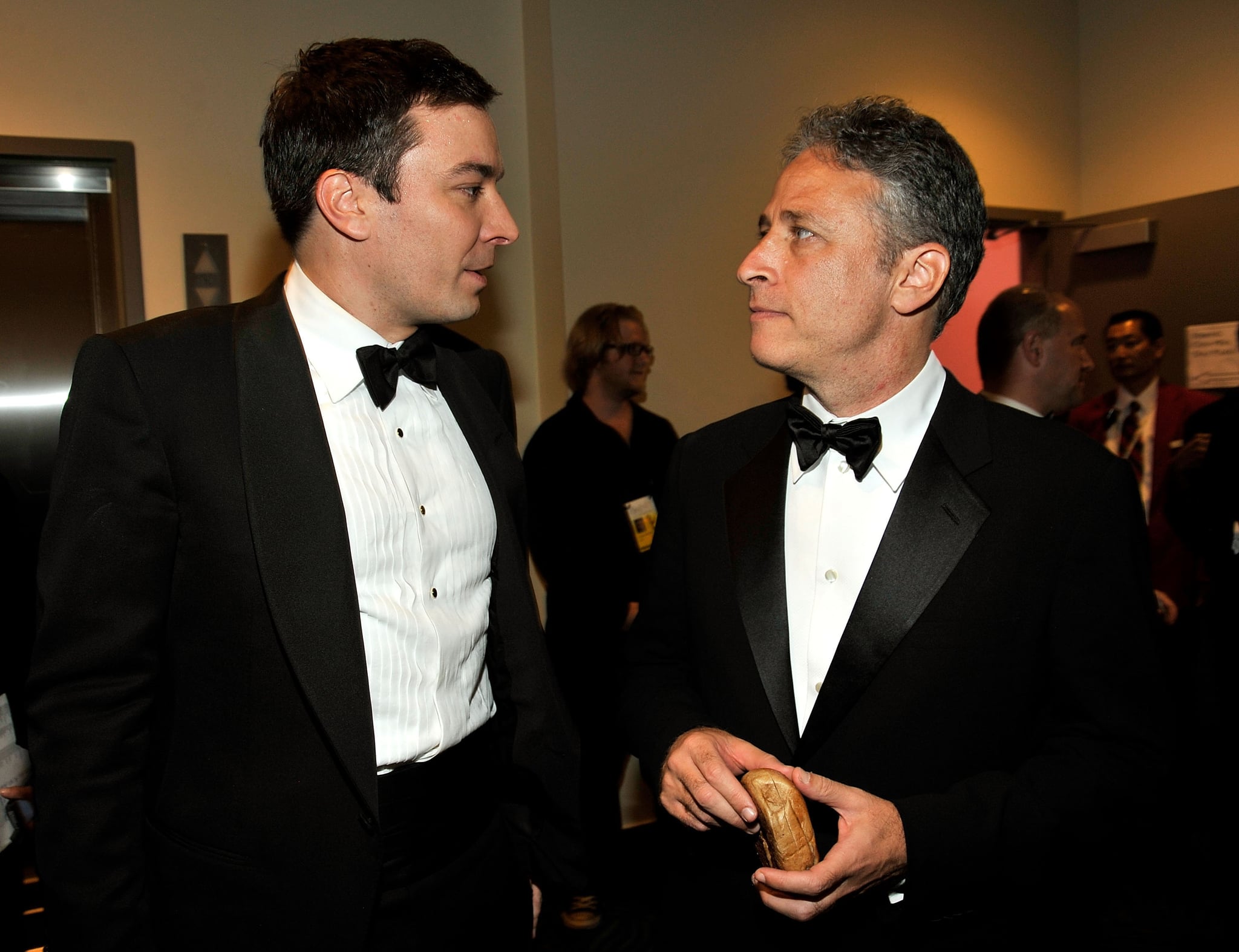 Images include: Alec Baldwin, Alyson Hannigan, Jason Segel, Josh Radnor, Blake Lively, Leighton Meester, Tina Fey, Rob Lowe, Kevin Bacon, Kyra Sedgwick, Jon Hamm, Toni Collette, Justin Timberlake, Amy Poehler, Julia Louis-Dreyfus, Neil Patrick Harris, Jimmy Fallon, Simon Baker, Sigourney Weaver, Chandra Wilson, Kate Walsh, Hayden Panettiere, Jon Cryer, LL Cool J, Chris O'Donnell, Jon Stewart, Kristin Chenoweth, Jennifer Love Hewitt, Patricia Arquette, Jessica Lange, Kiefer Sutherland, Michael J. Fox, Stephen Moyer, David Boreanaz, January Jones, Jennifer Westfeldt, Drew Barrymore, Justin Long, Heidi Klum, Seal, Mary-Louise Parker