Photos of 2010 SAG Awards Show with Kate Hudson, Drew Barrymore, Penelope Cruz, Matt Damon, George Clooney, Diane Kruger 2010-01-24 23:59:53
The SAGs Are Full of Glee, Basterds, Betty White and More!
The SAG Awards took over LA's Shine Auditorium Saturday night to honor the year's best acting. Once the posing on the red carpet was finished, the show started right off with the announcement of Alec Baldwin's win in the category of Outstanding Performance in a Comedy Series. His costar Tina Fey also took home an Actor statue for her role in 30 Rock, bounding onto the stage with energy despite having had just two hours sleep the evening before. Matt Damon and his wife Luciana watched things for their table, not far from where George Clooney was relaxing after his star-studded Haiti telethon. Further honors went to Dexter's Michael C. Hall, who kept things light by thanking his wife and costar Jennifer Carpenter for choosing to wear her hot white dress. Julianna Margulies was singled out by her peers for her performance on The Good Wife, looking stunning in her Narciso Rodriguez gown. Betty White was the evening's special honoree, as she was presented a Lifetime Achievement award by one of her many admirers, Sandra Bullock.

Glee, meanwhile, was crowned Best Ensemble Performance in a Comedy Series with Jane Lynch speaking on behalf of the cast — Cory Monteith later joked that she had the honor of talking after winning an arm-wrestling contest. The stars of Mad Men similarly took home Actor statues after being declared the Best Ensemble in a Drama Series. The honorees for miniseries and films were exactly the same as at last weekend's Golden Globes — Drew Barrymore and an emotional Kevin Bacon won. Jeff Bridges picked up an honor for Crazy Heart, as did Christoph Waltz for Inglourious Basterds and Mo'Nique for Precious. Sandra Bullock won again for The Blind Side, thanking her husband Jesse James by saying, "I want you so much!" While Inglourious Basterds broke the trend by getting the Ensemble honors, it will be interesting to see if the consistency in individual awards translates into Oscar nominations when they're announced on February 2.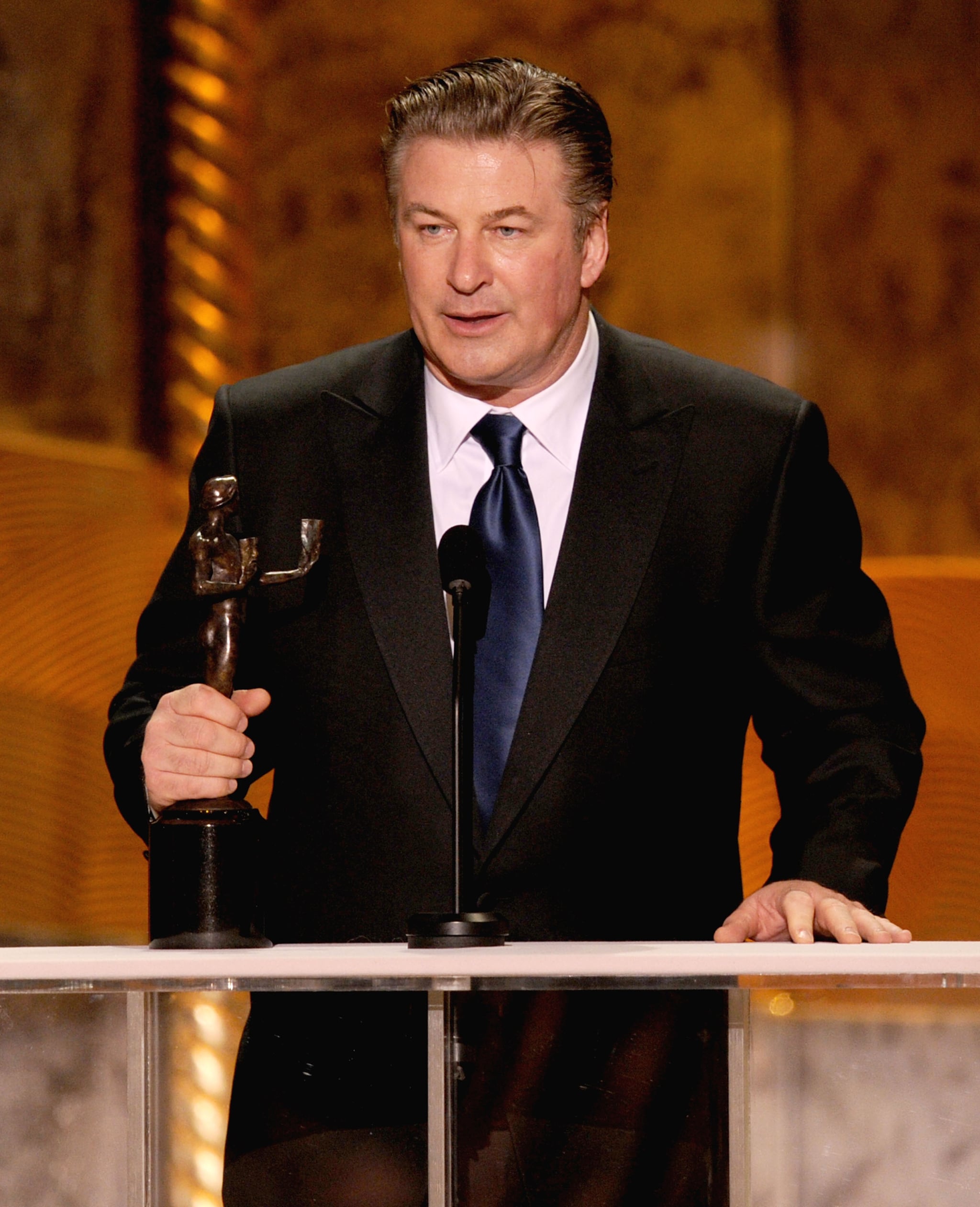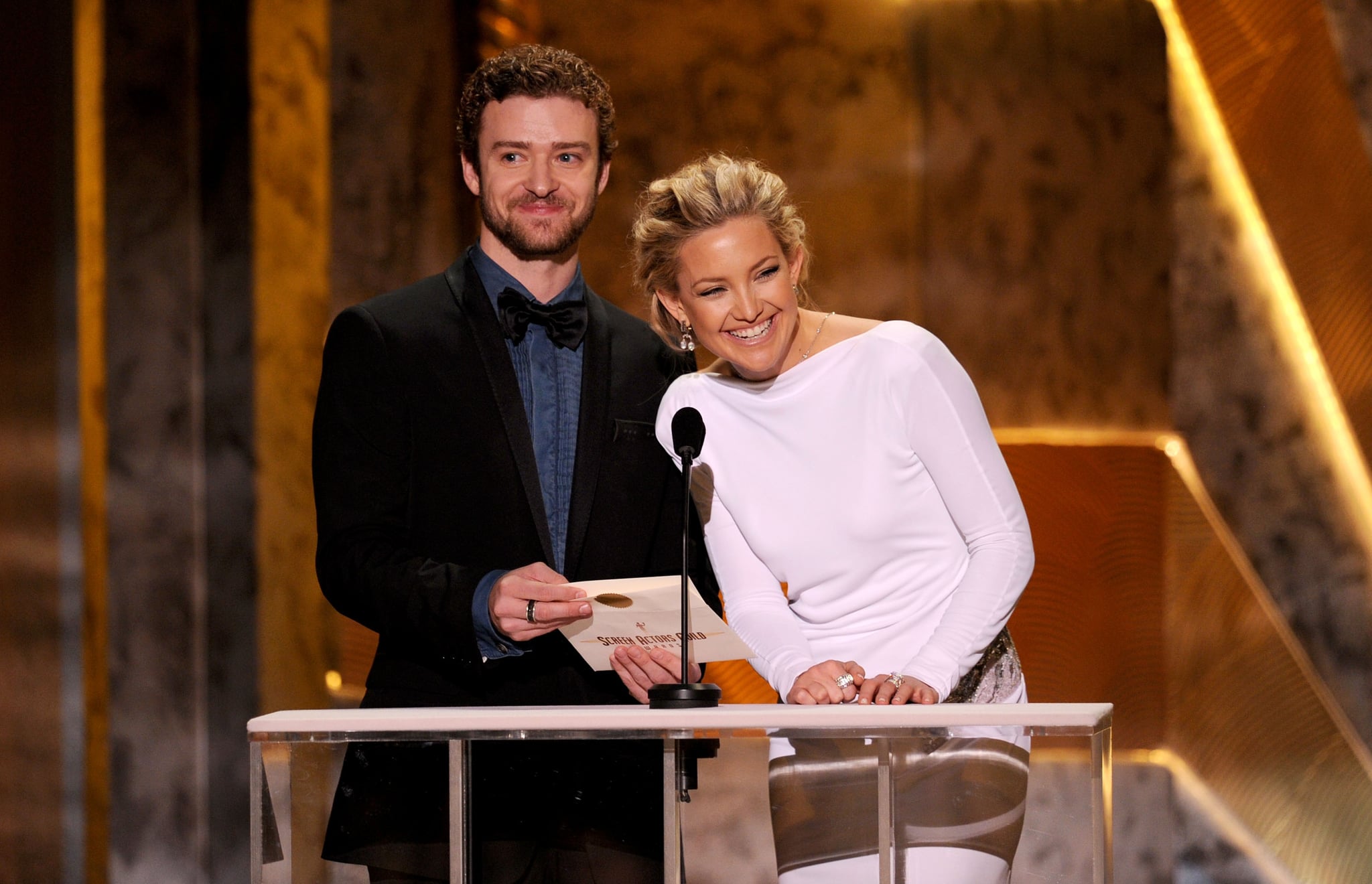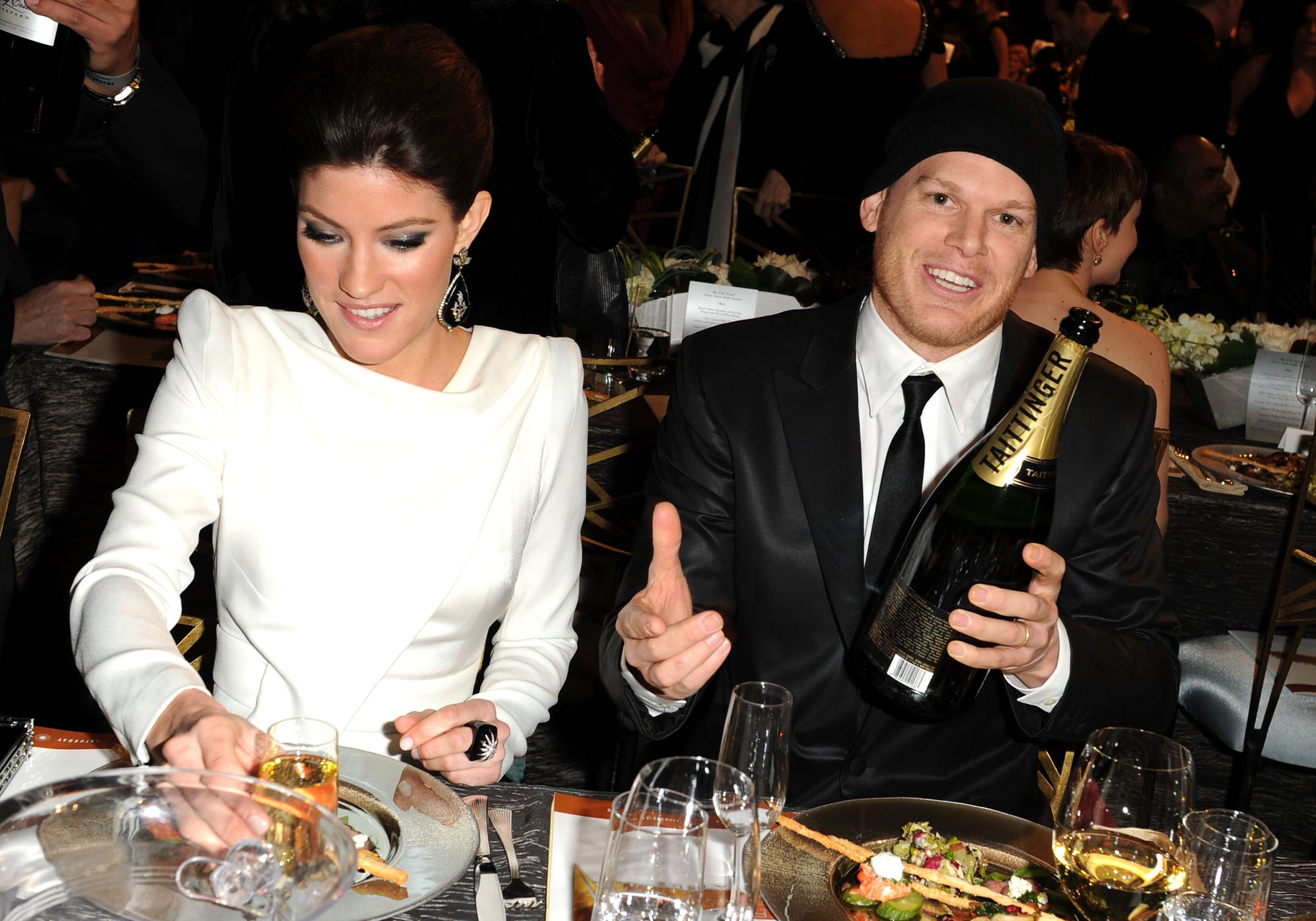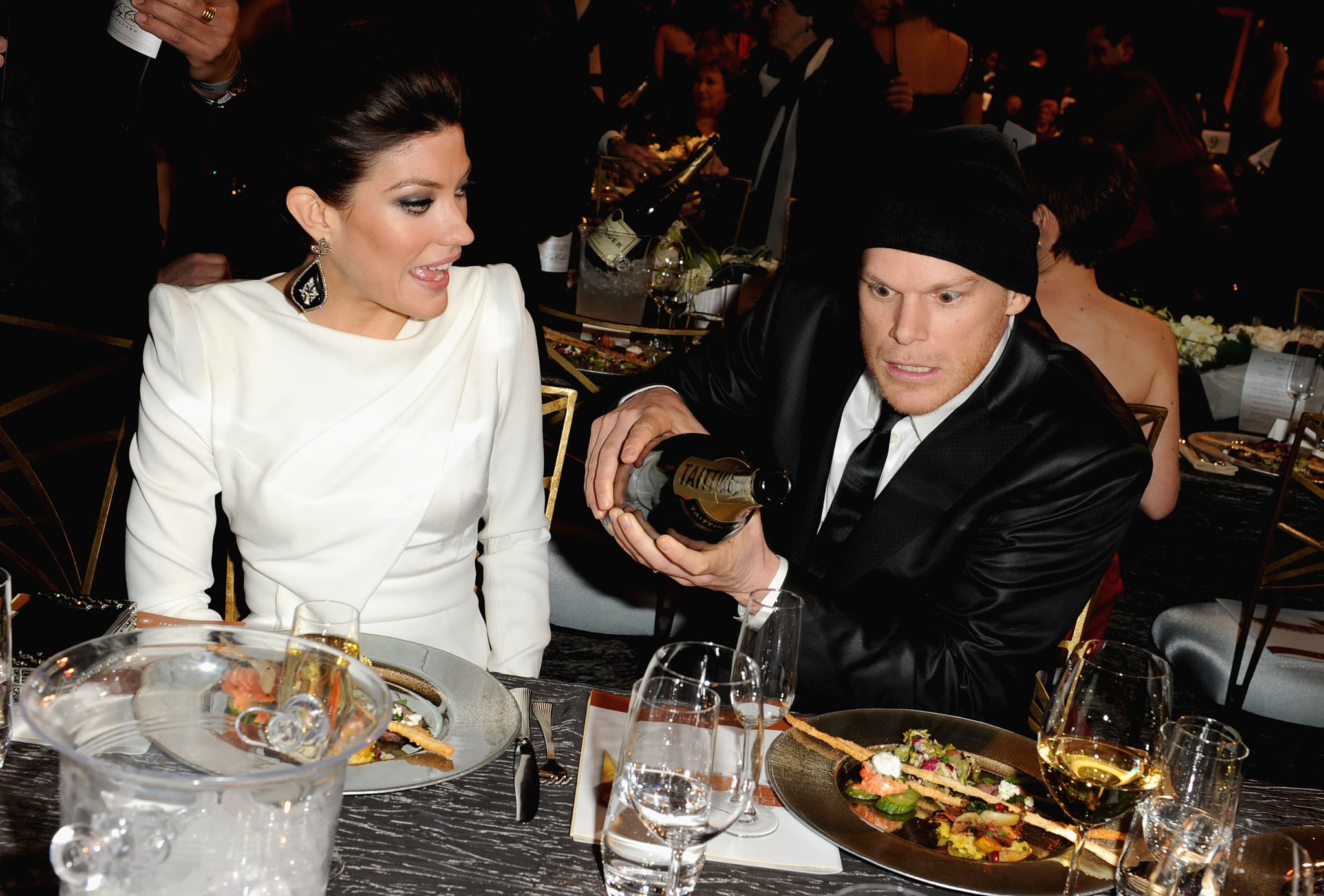 LOTS more from the SAG show so read more.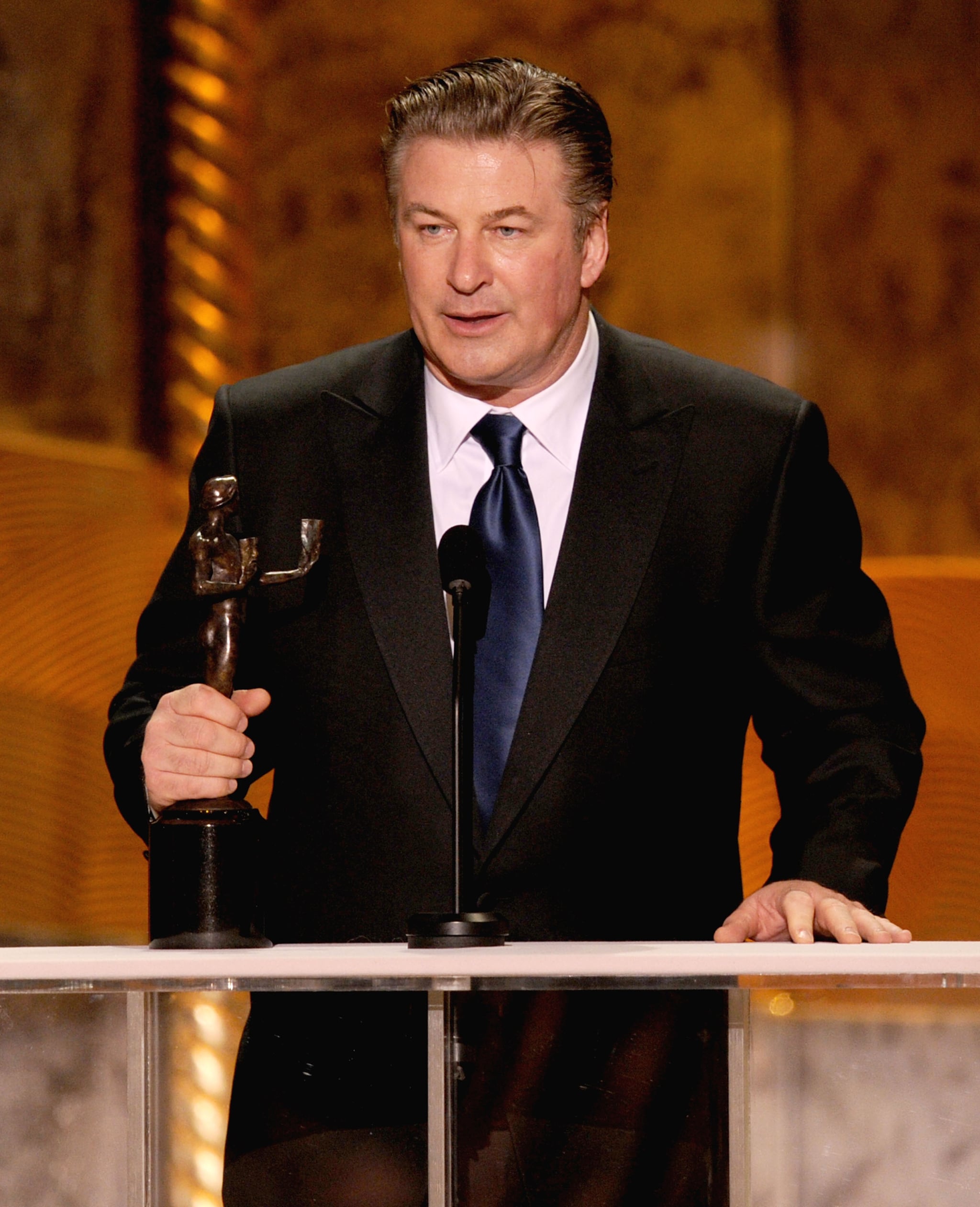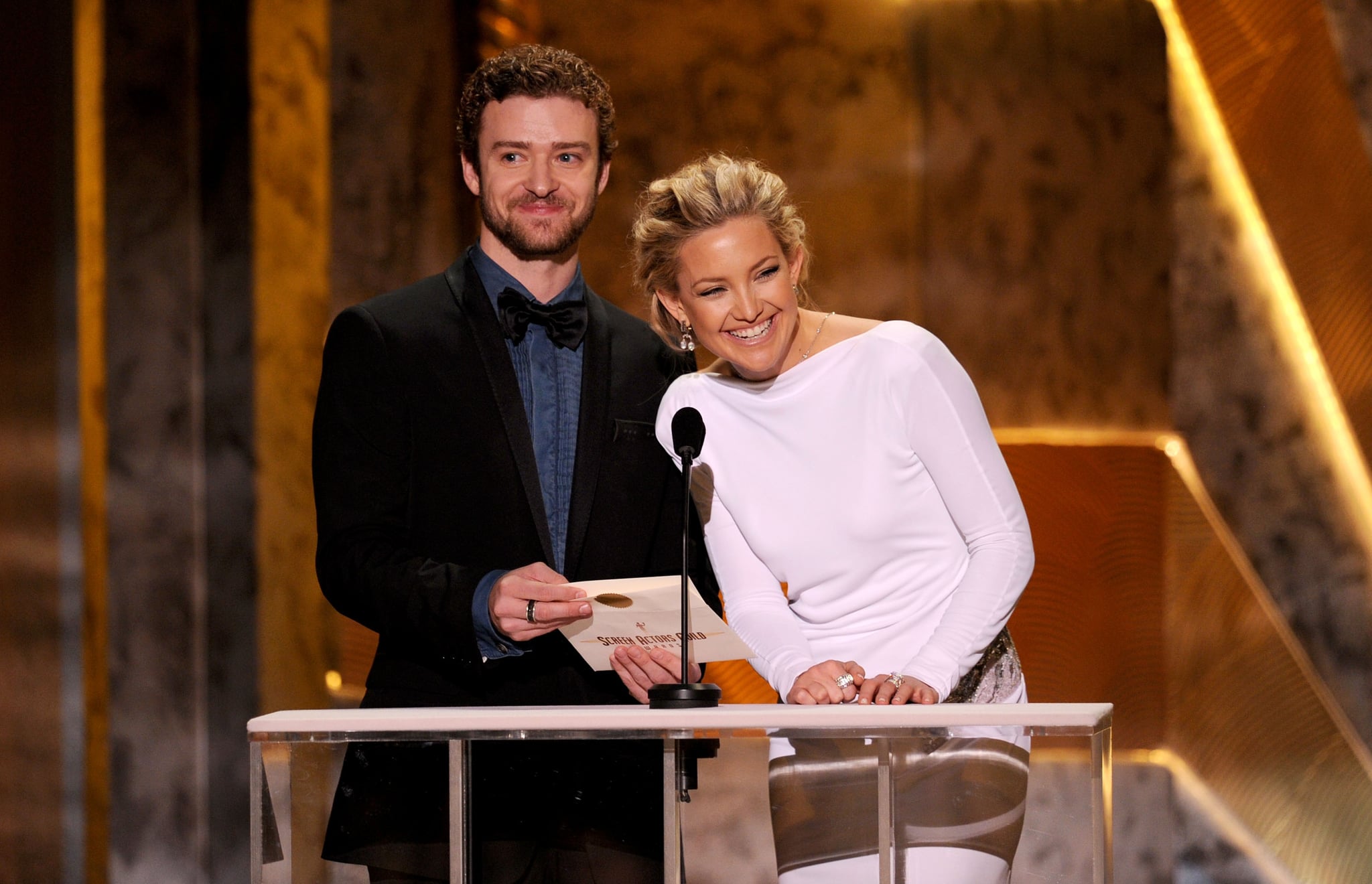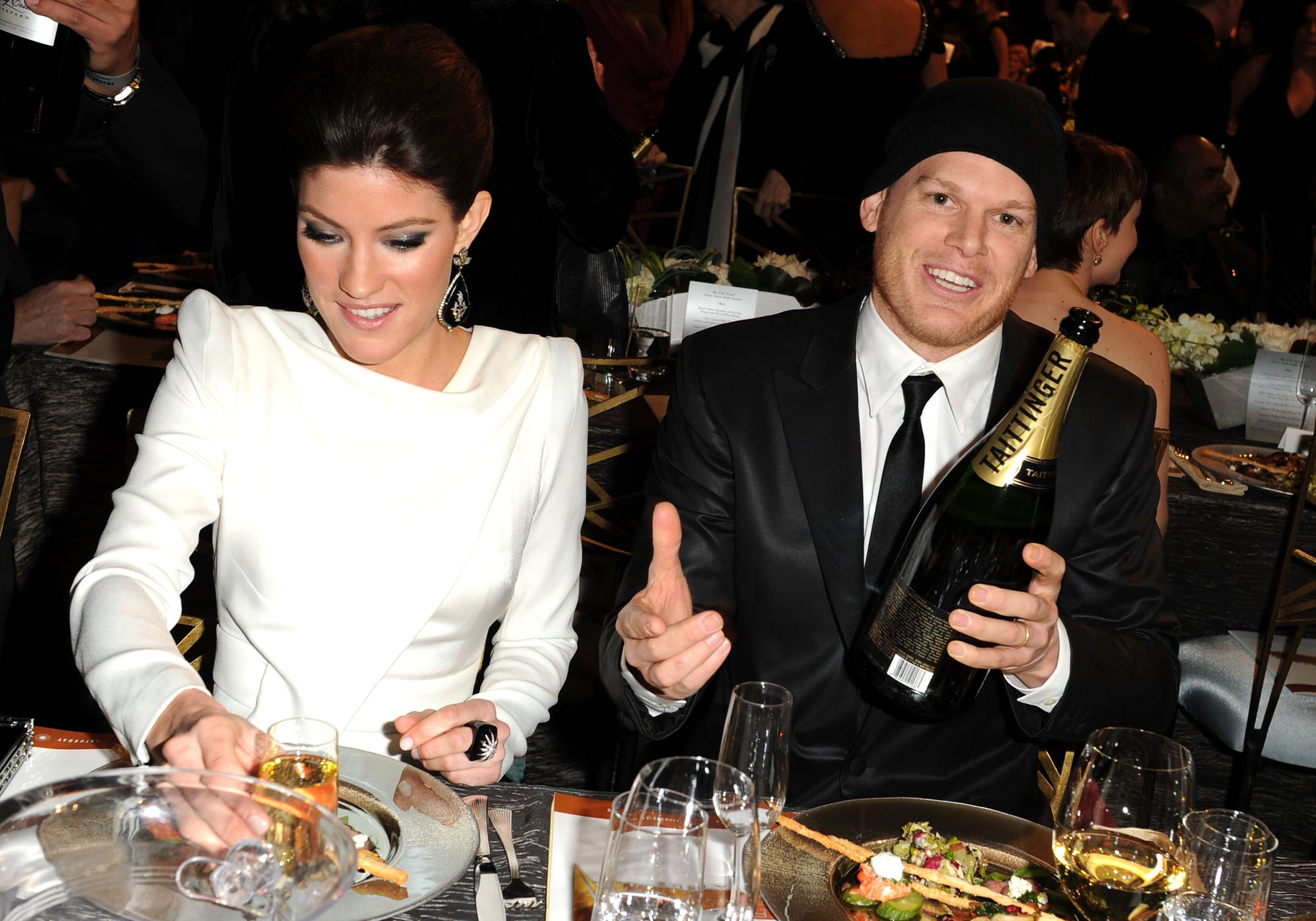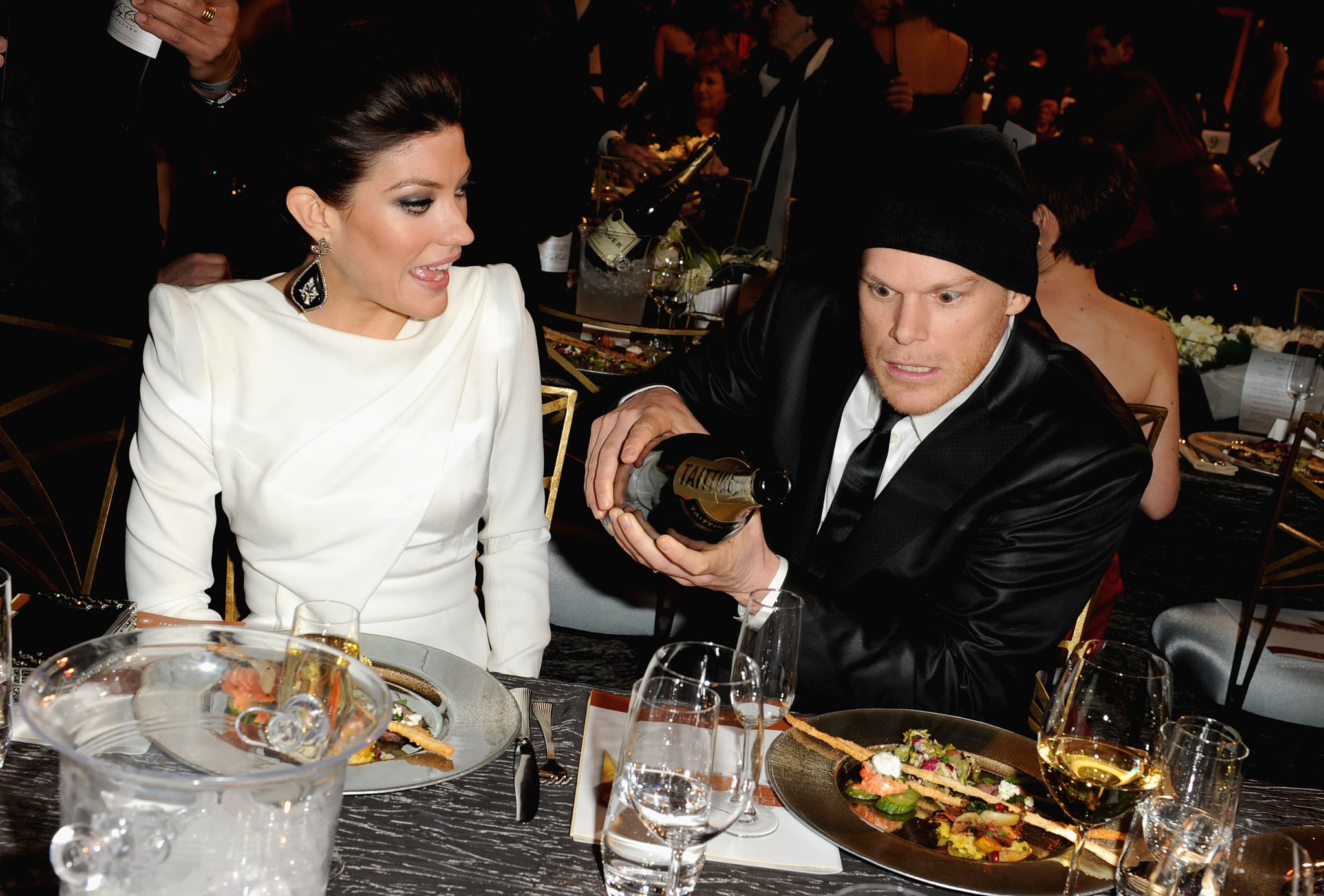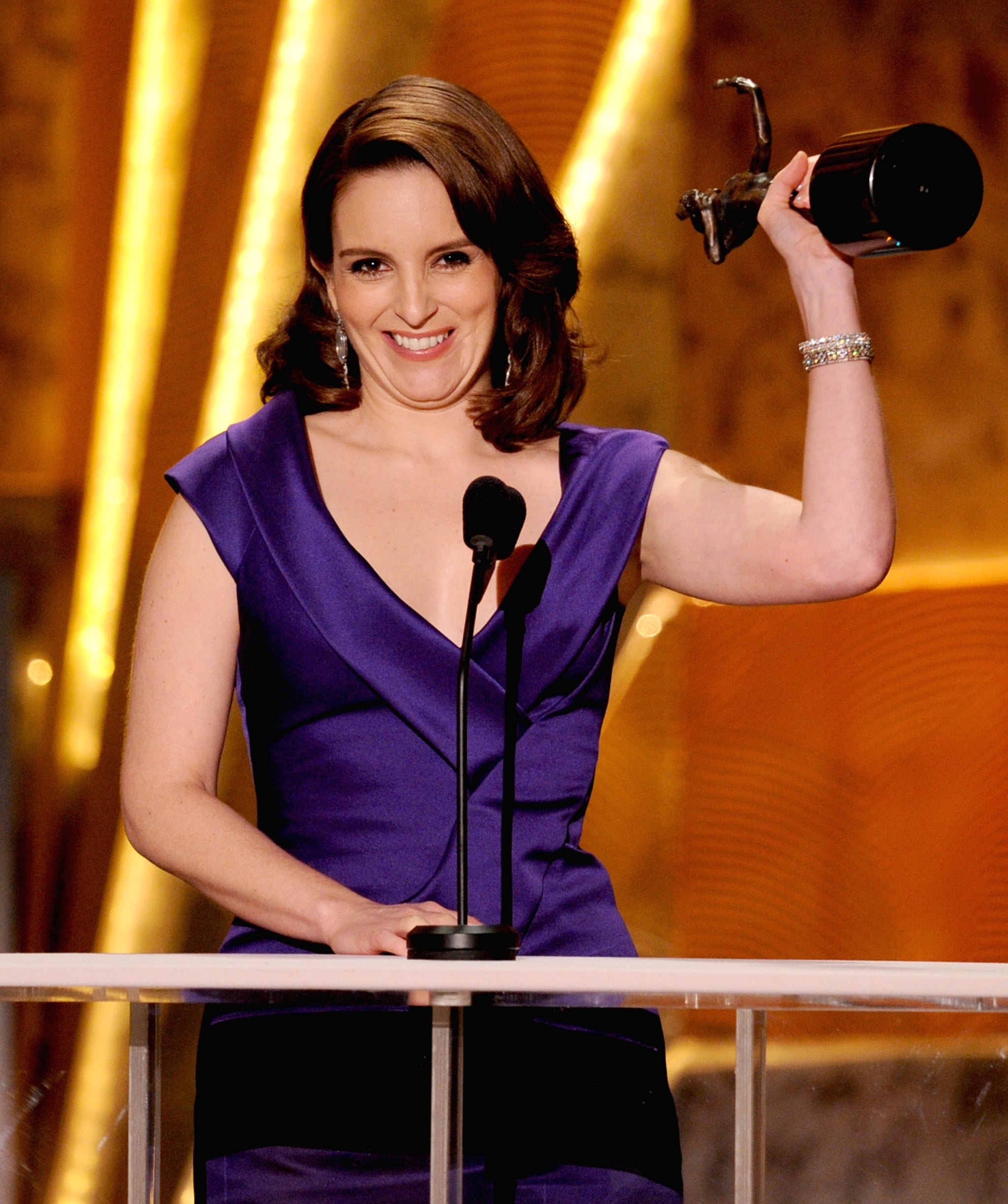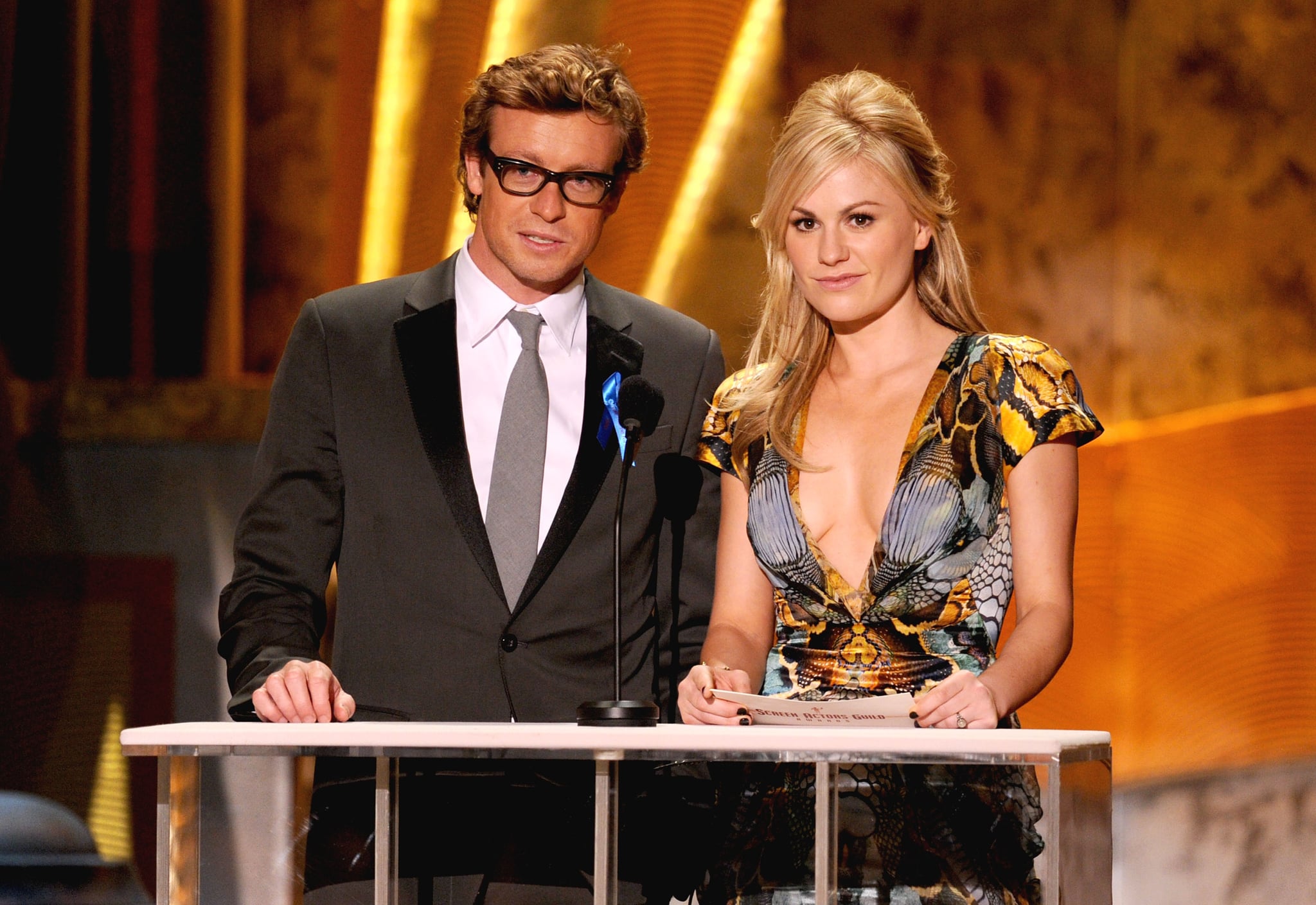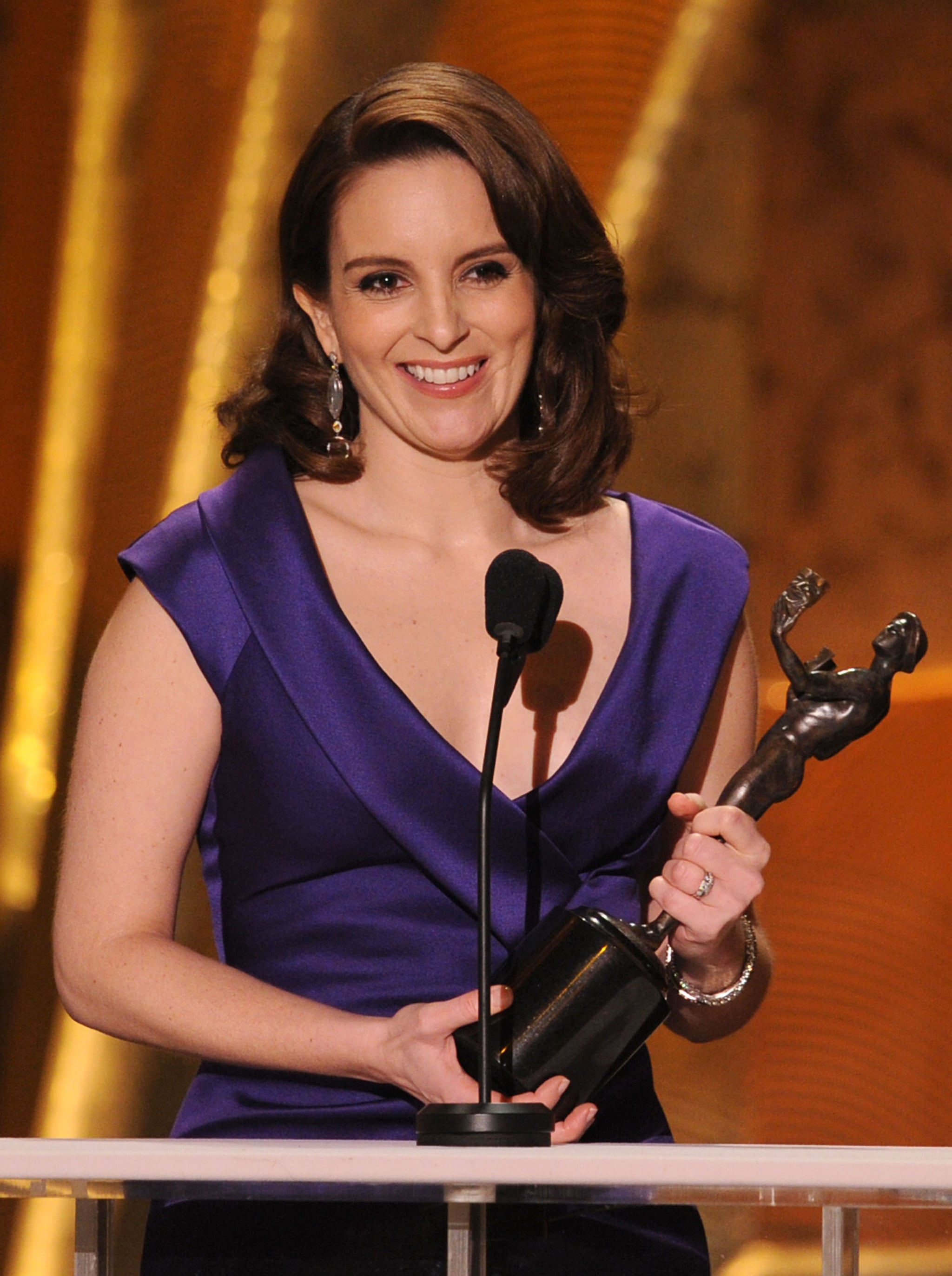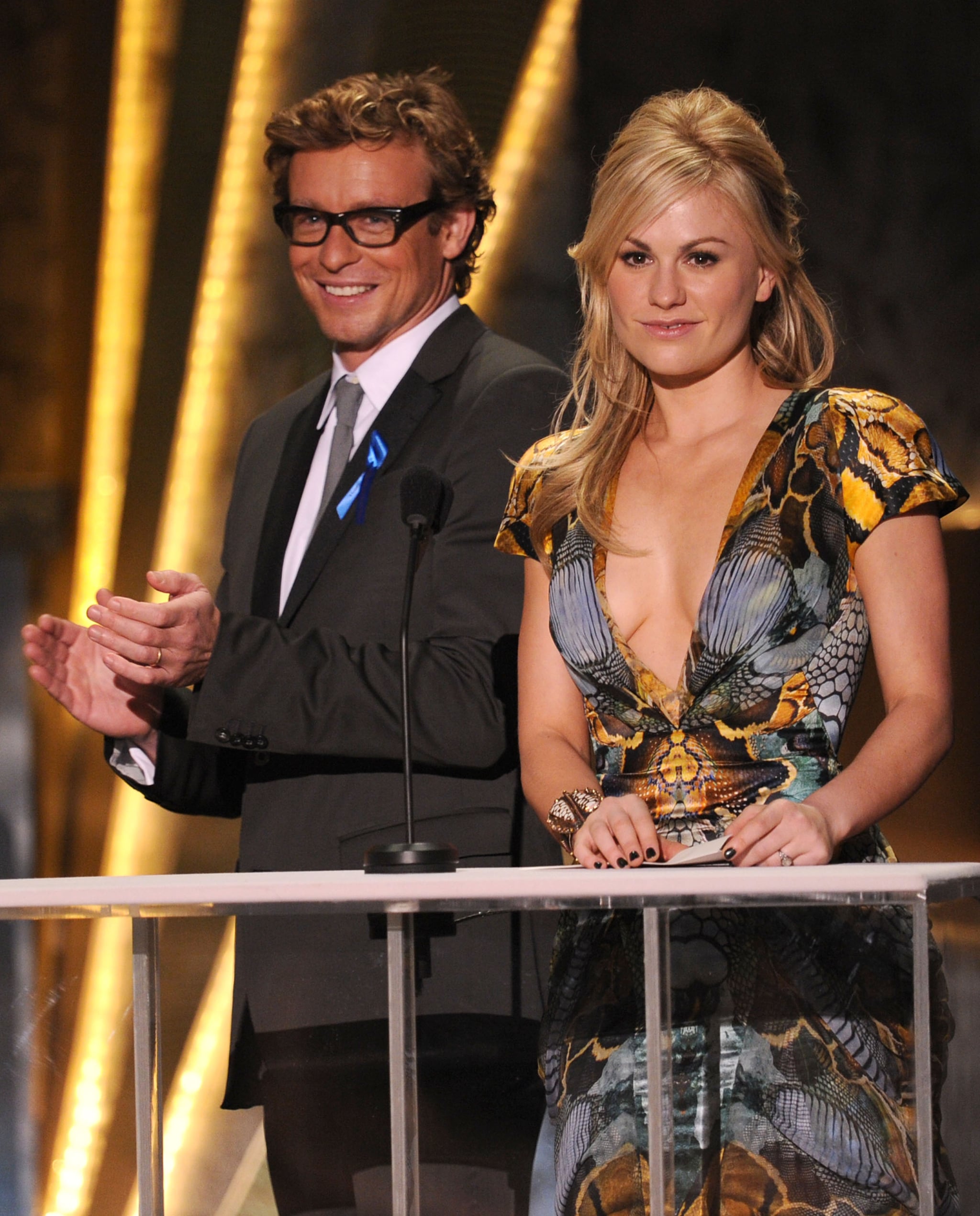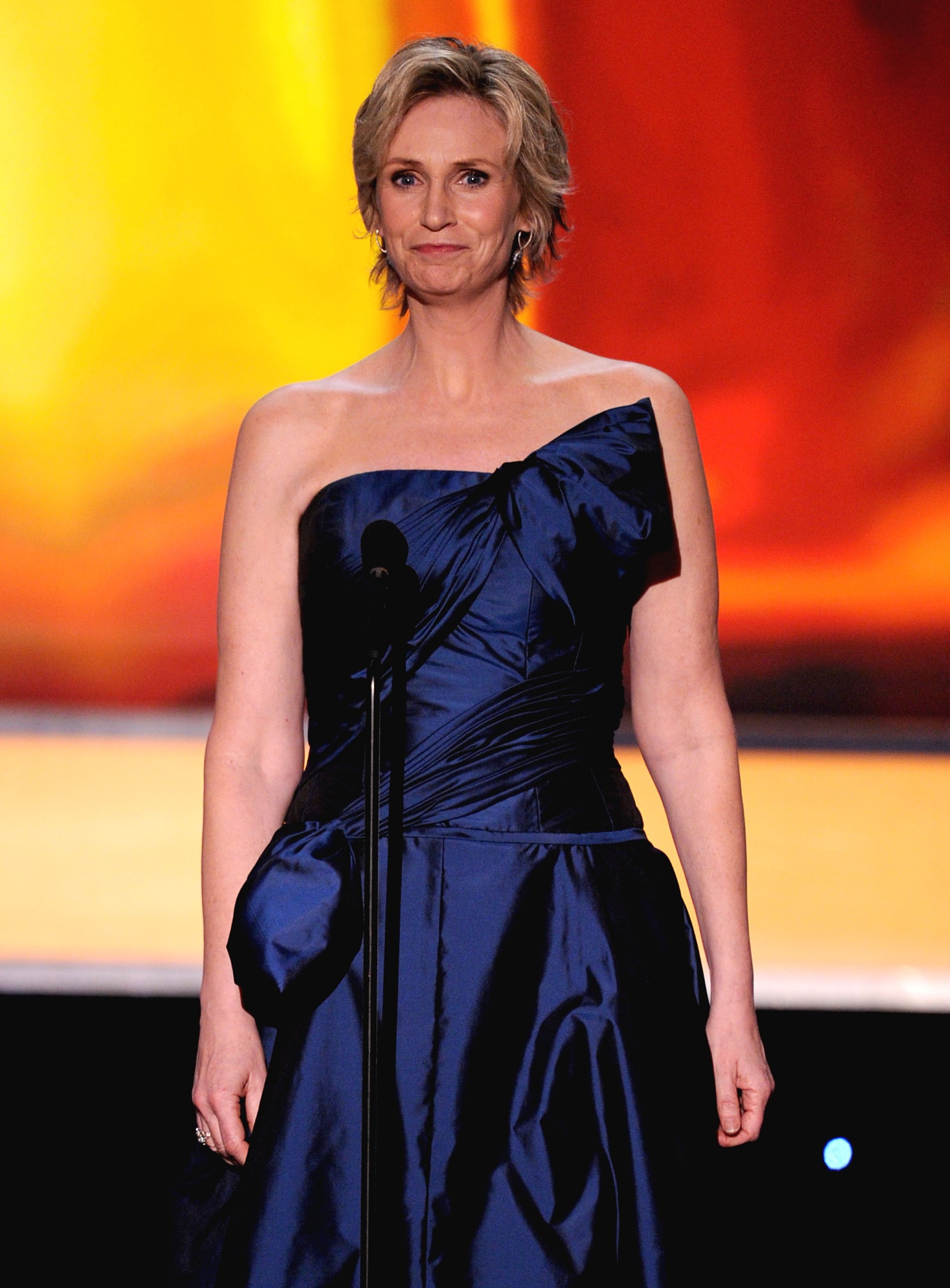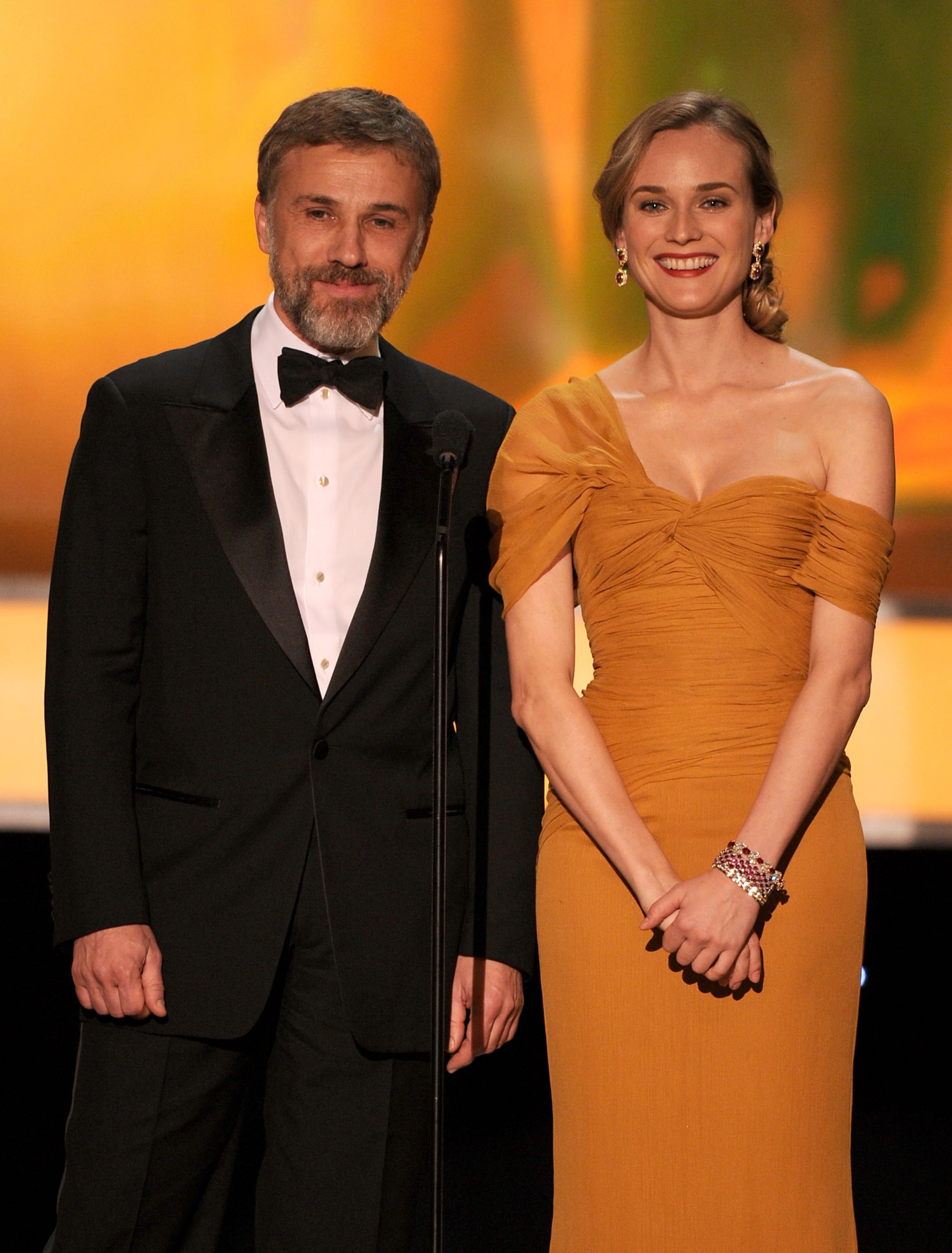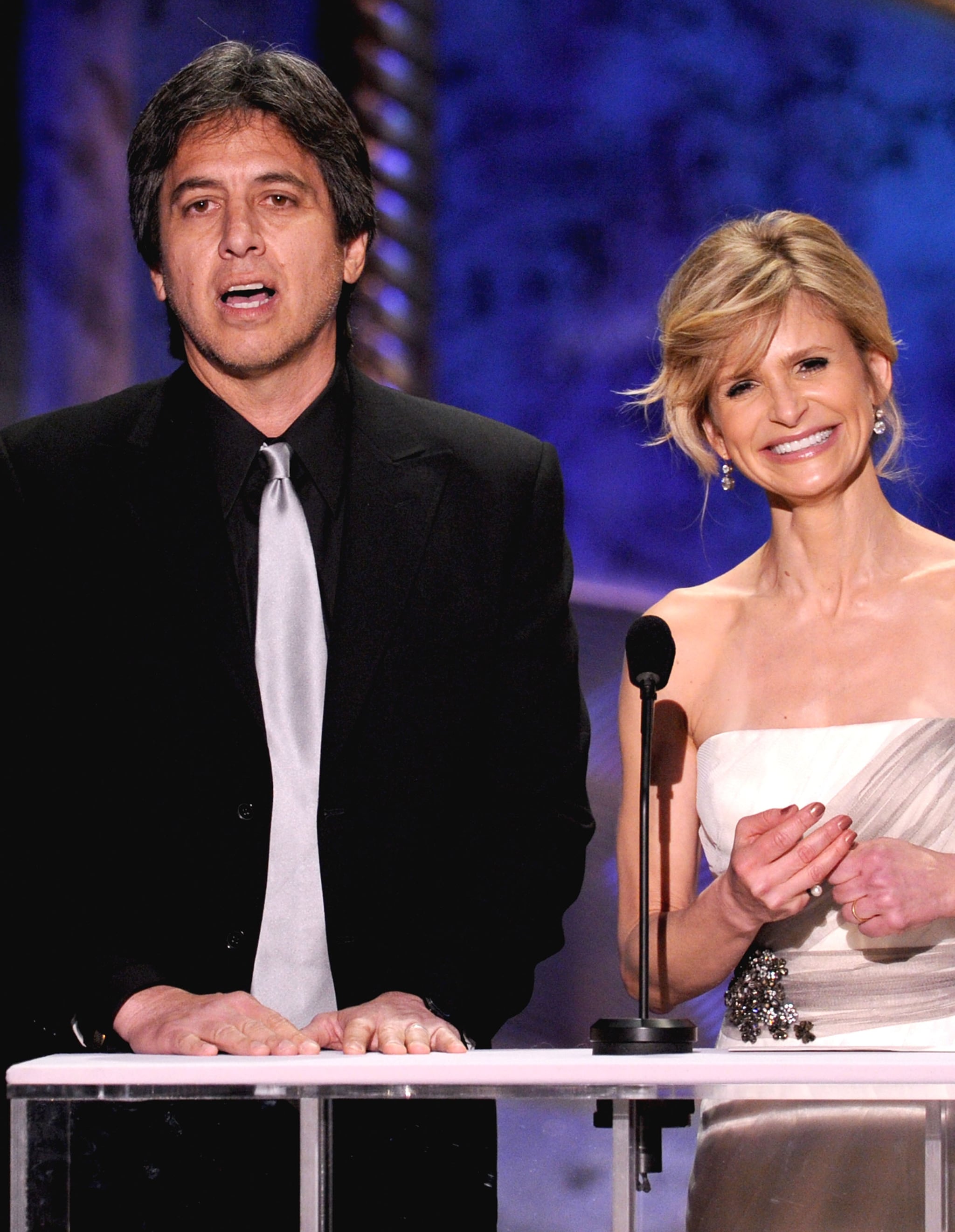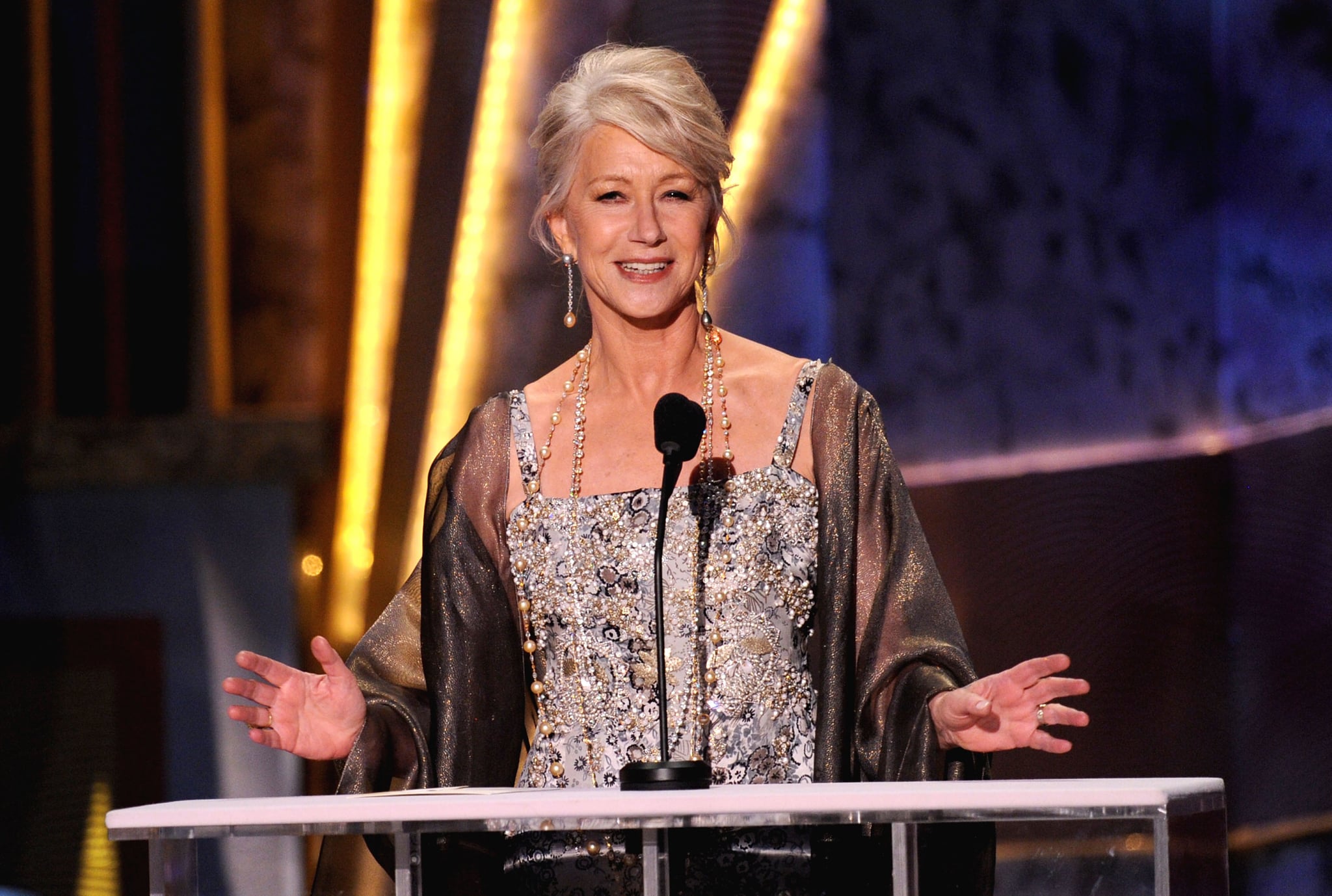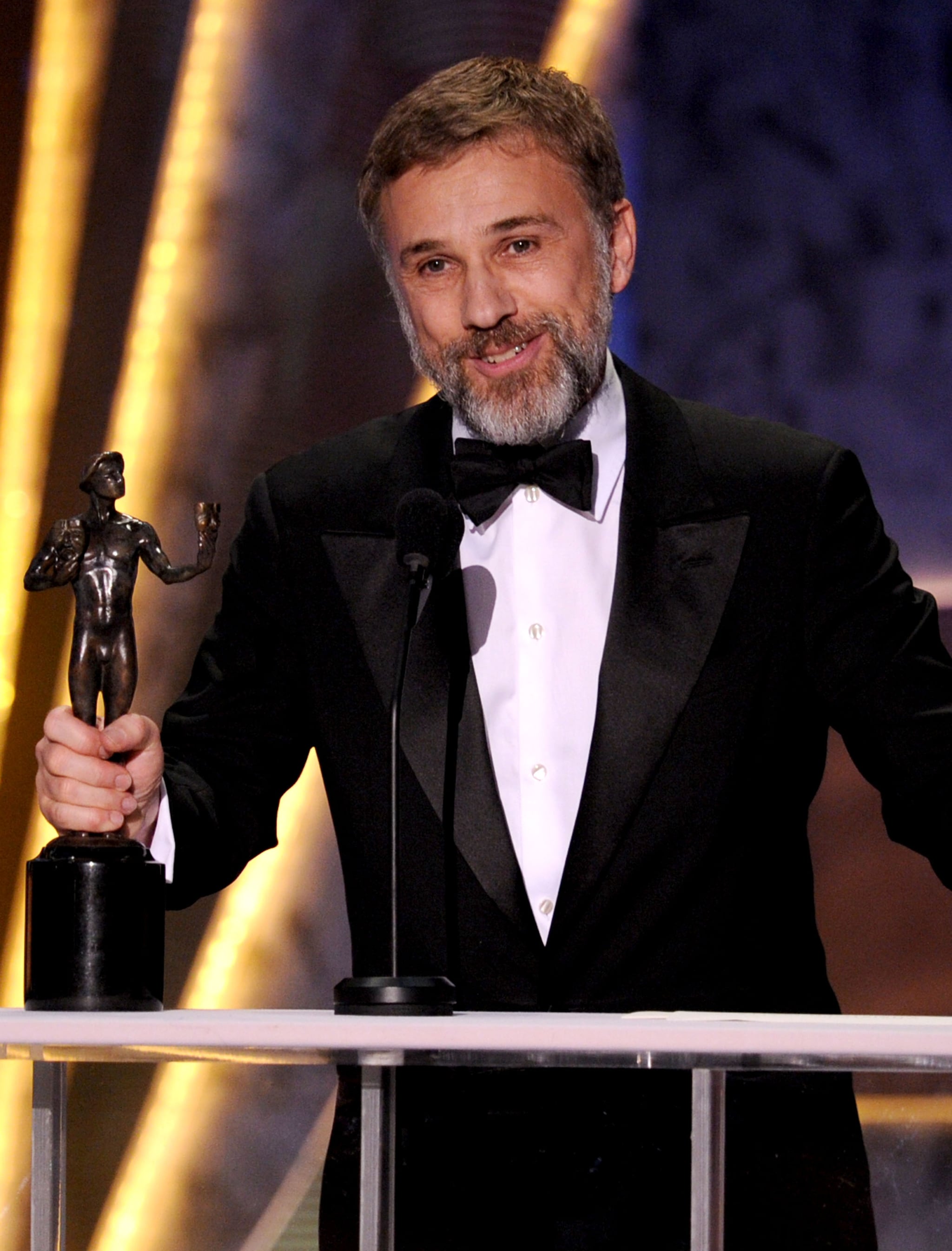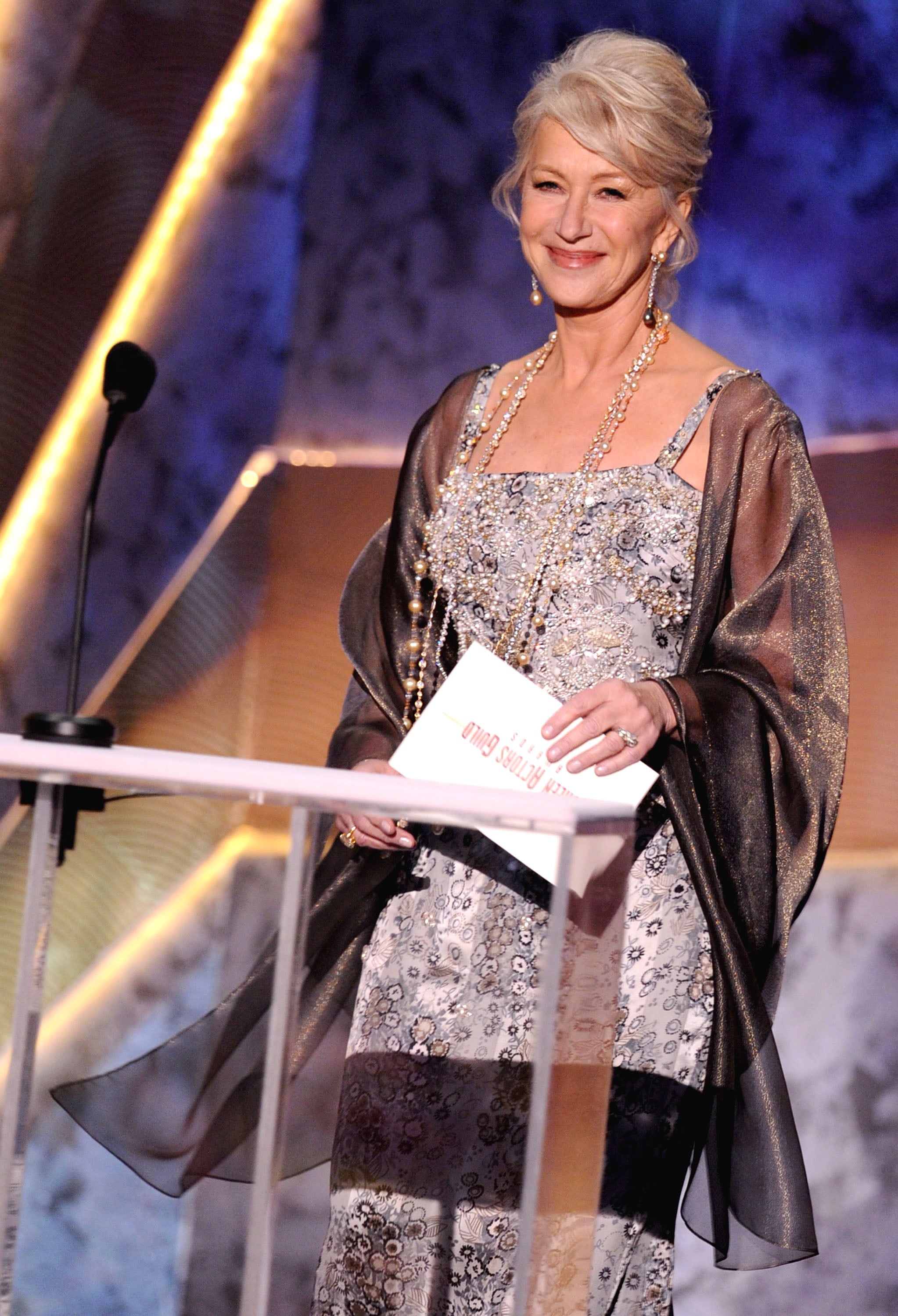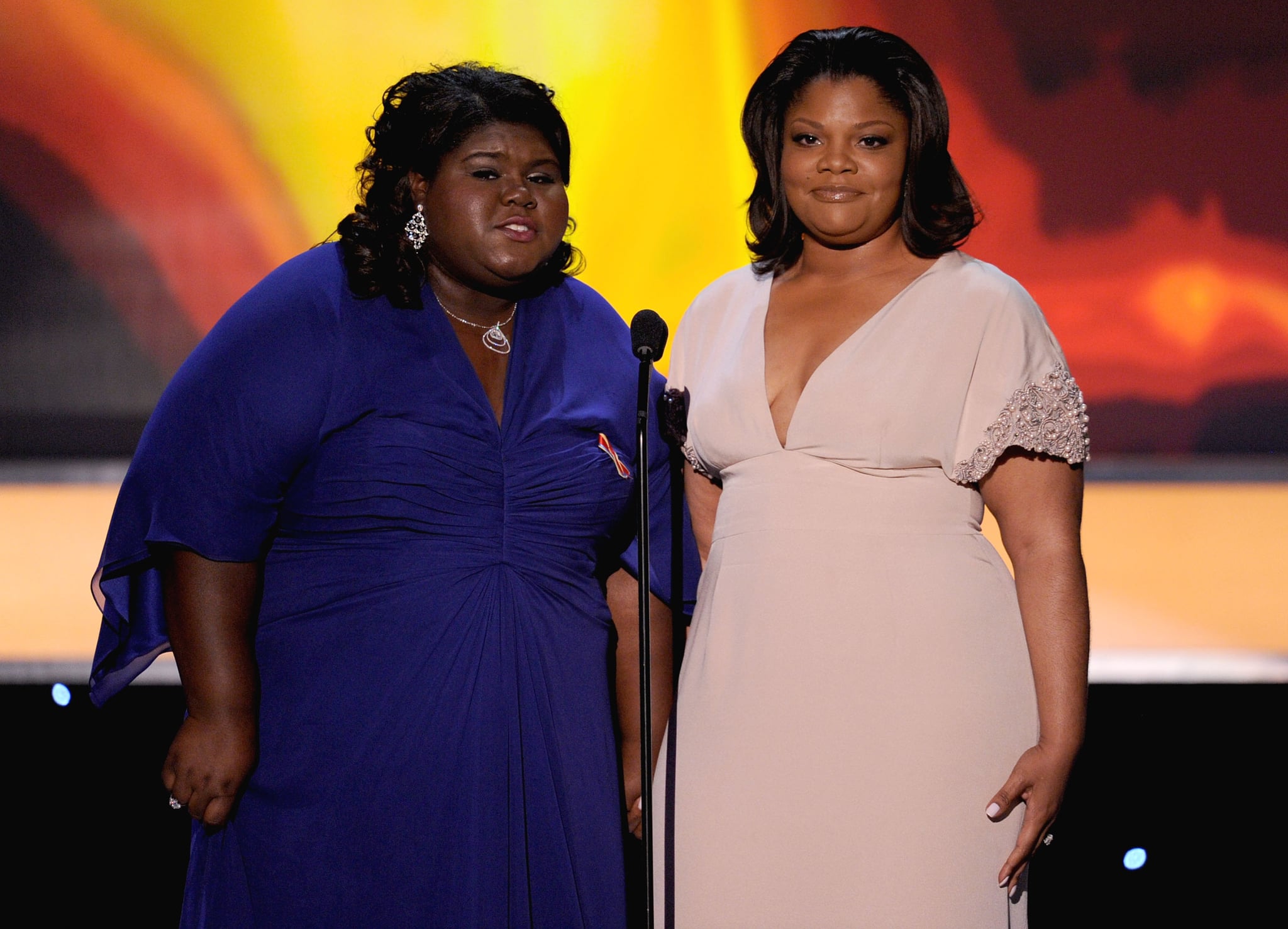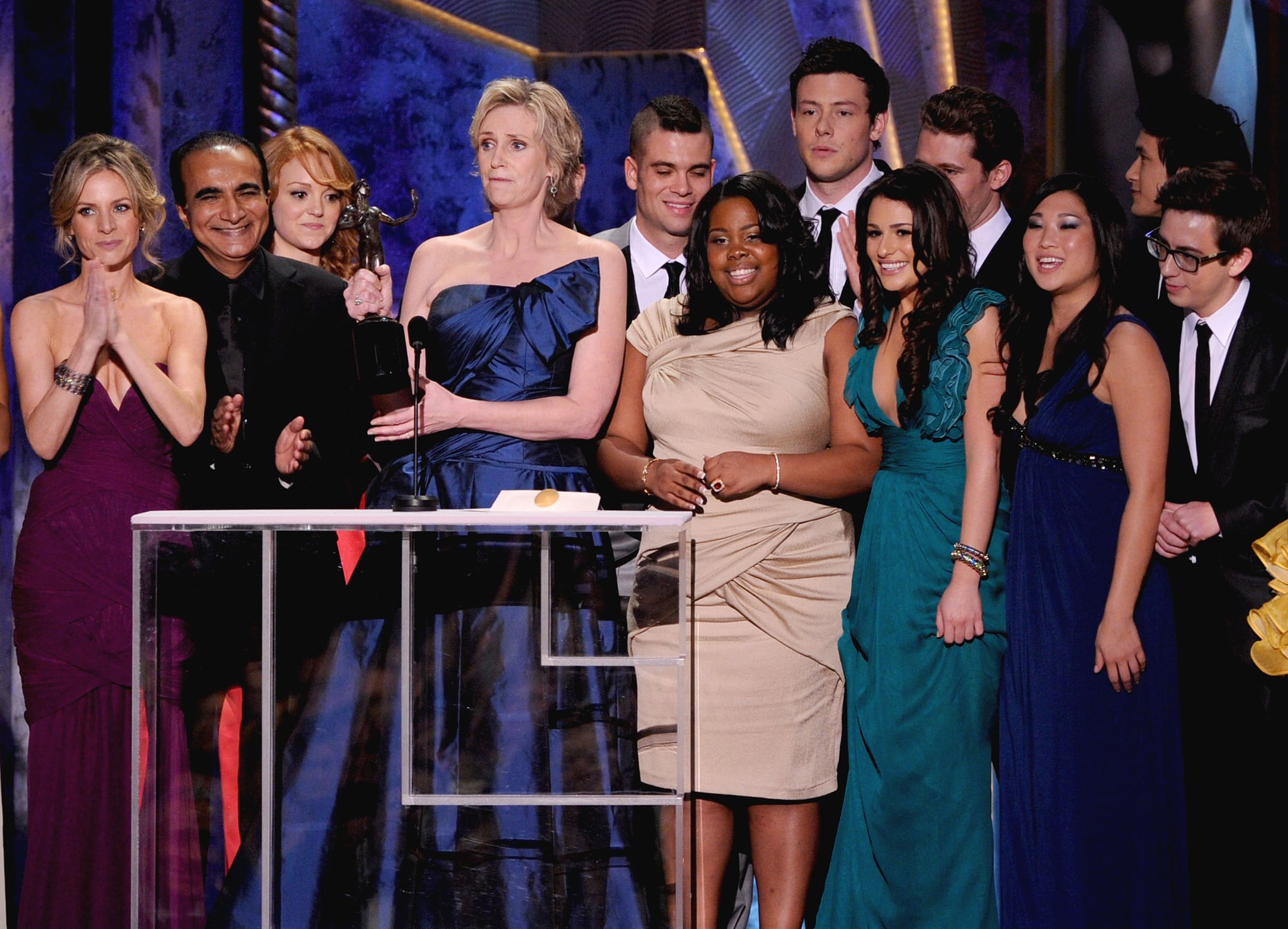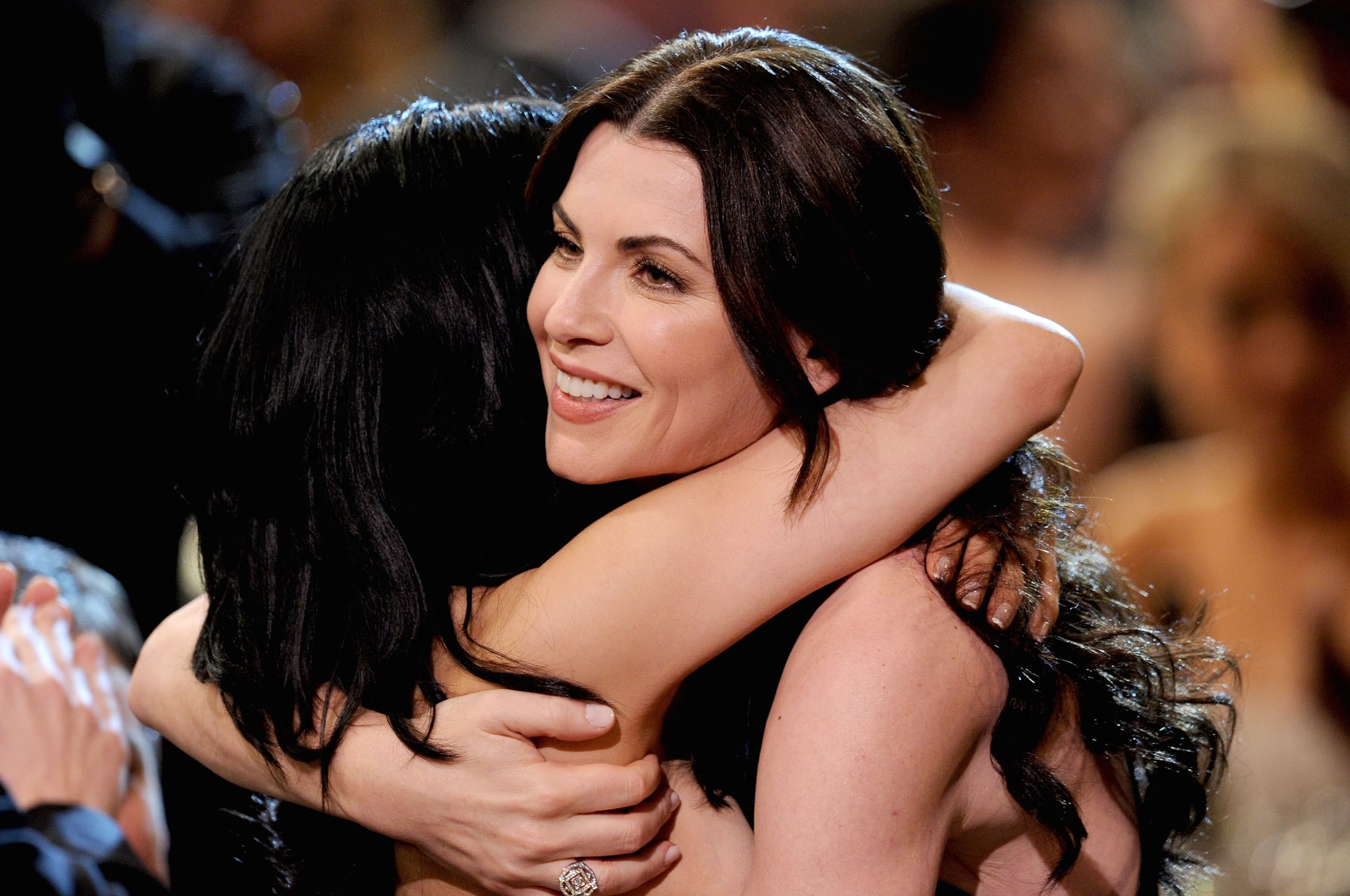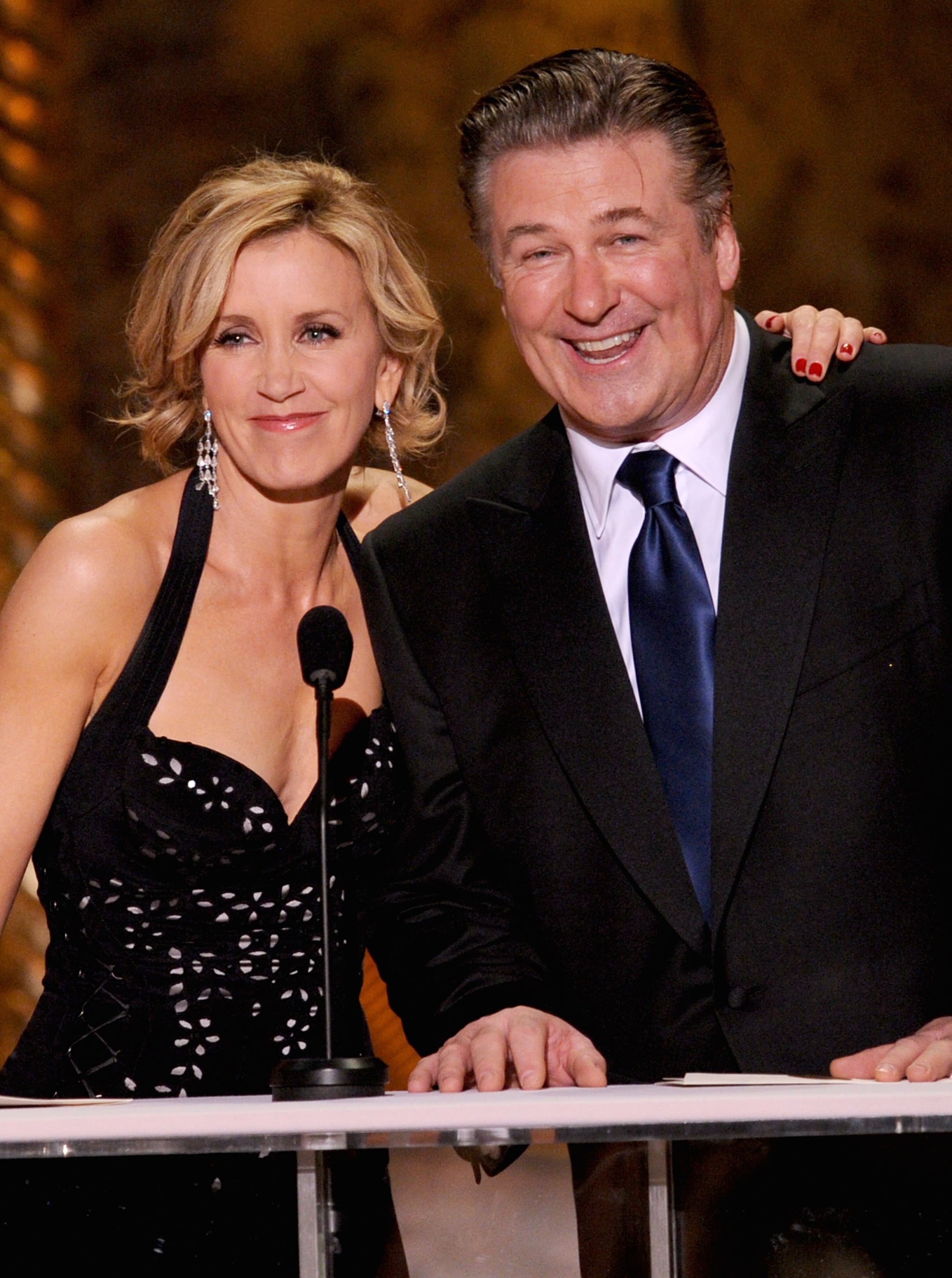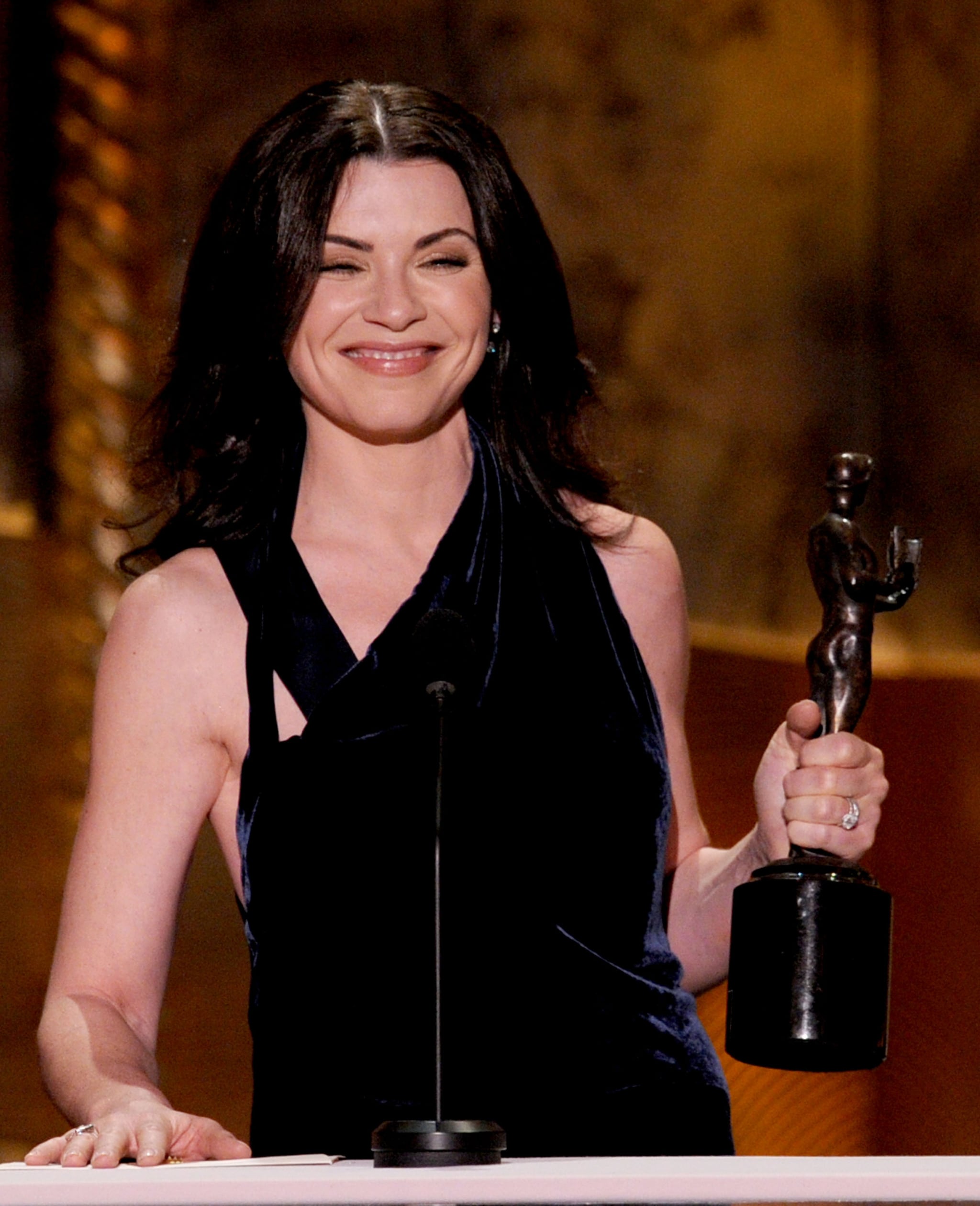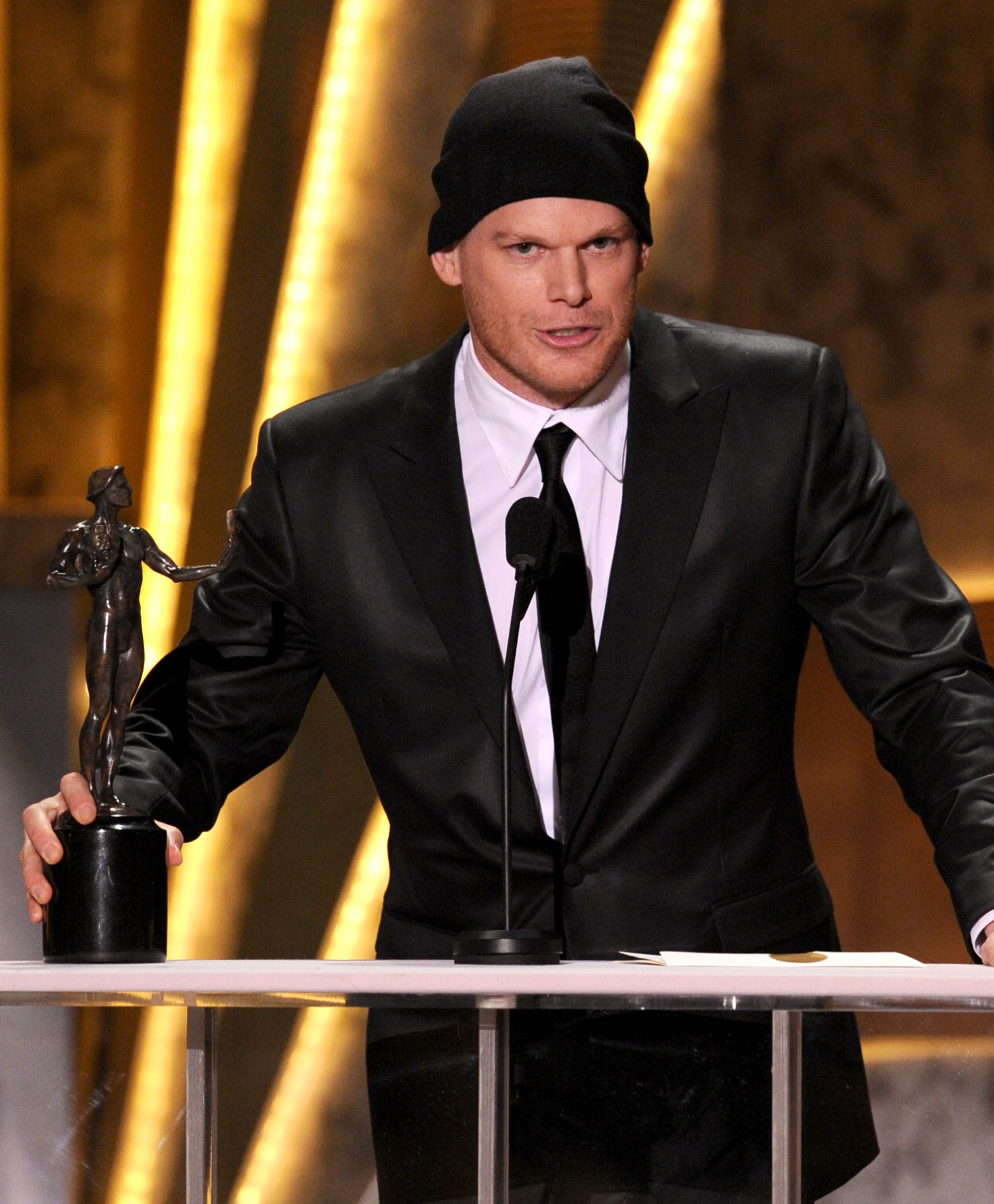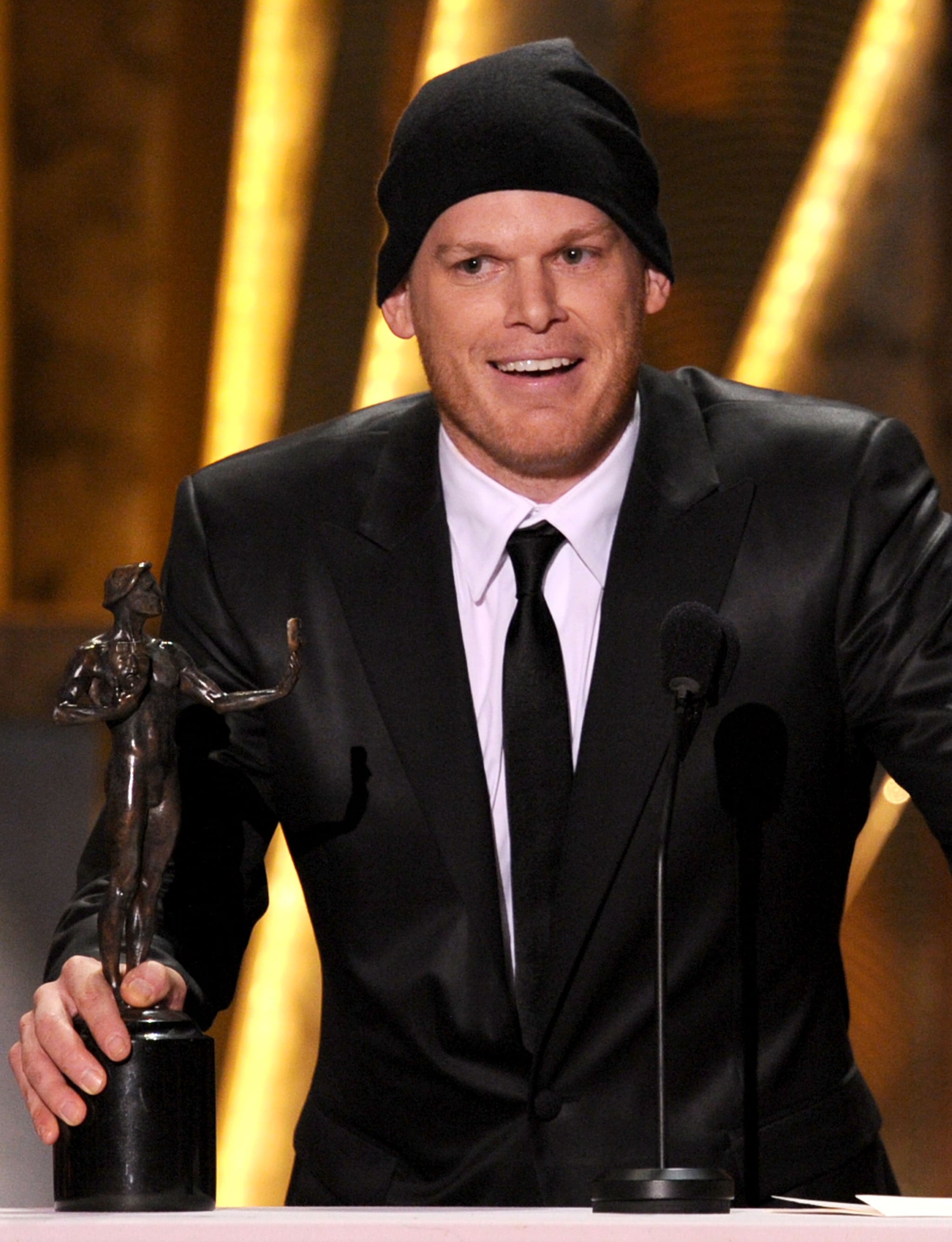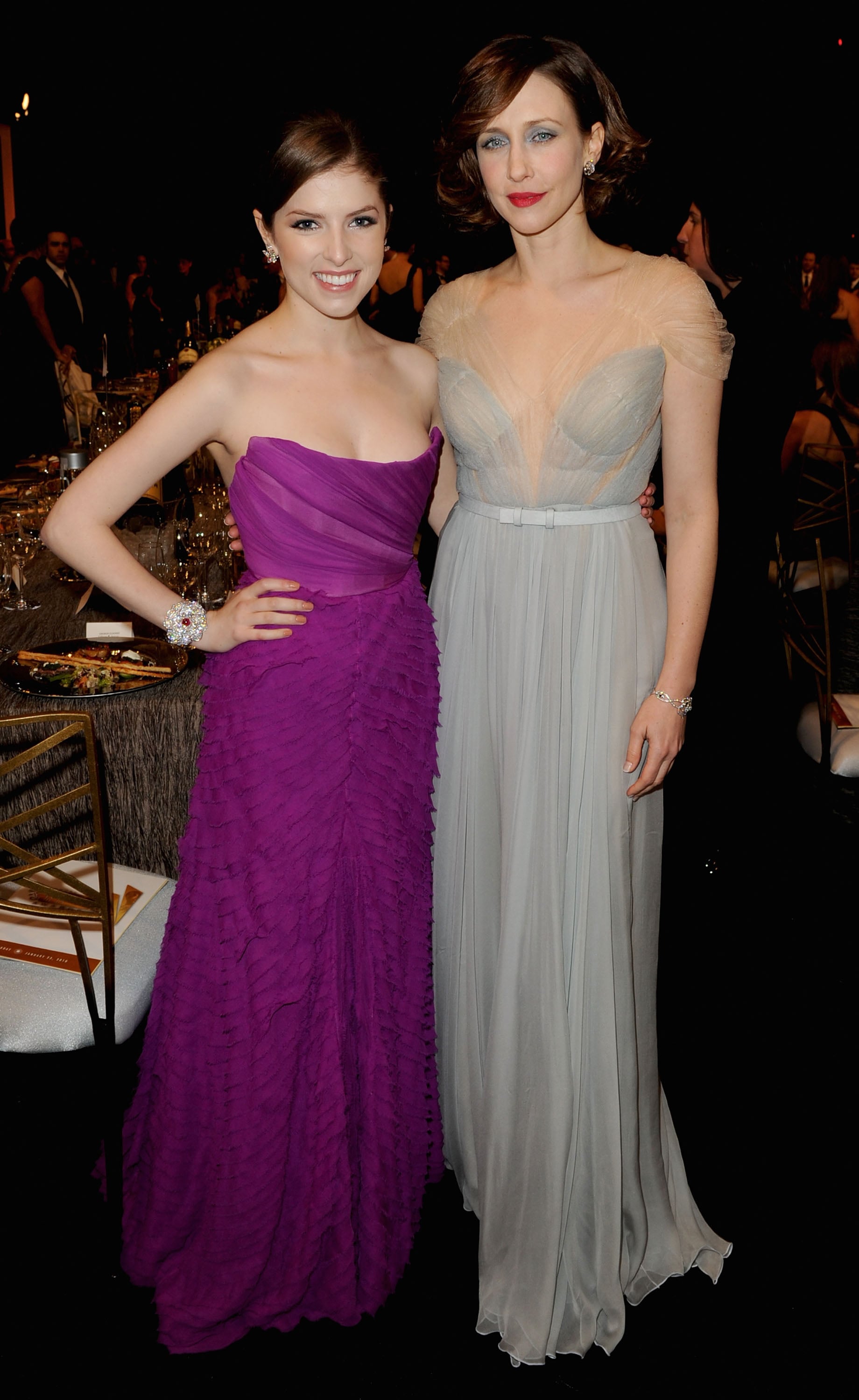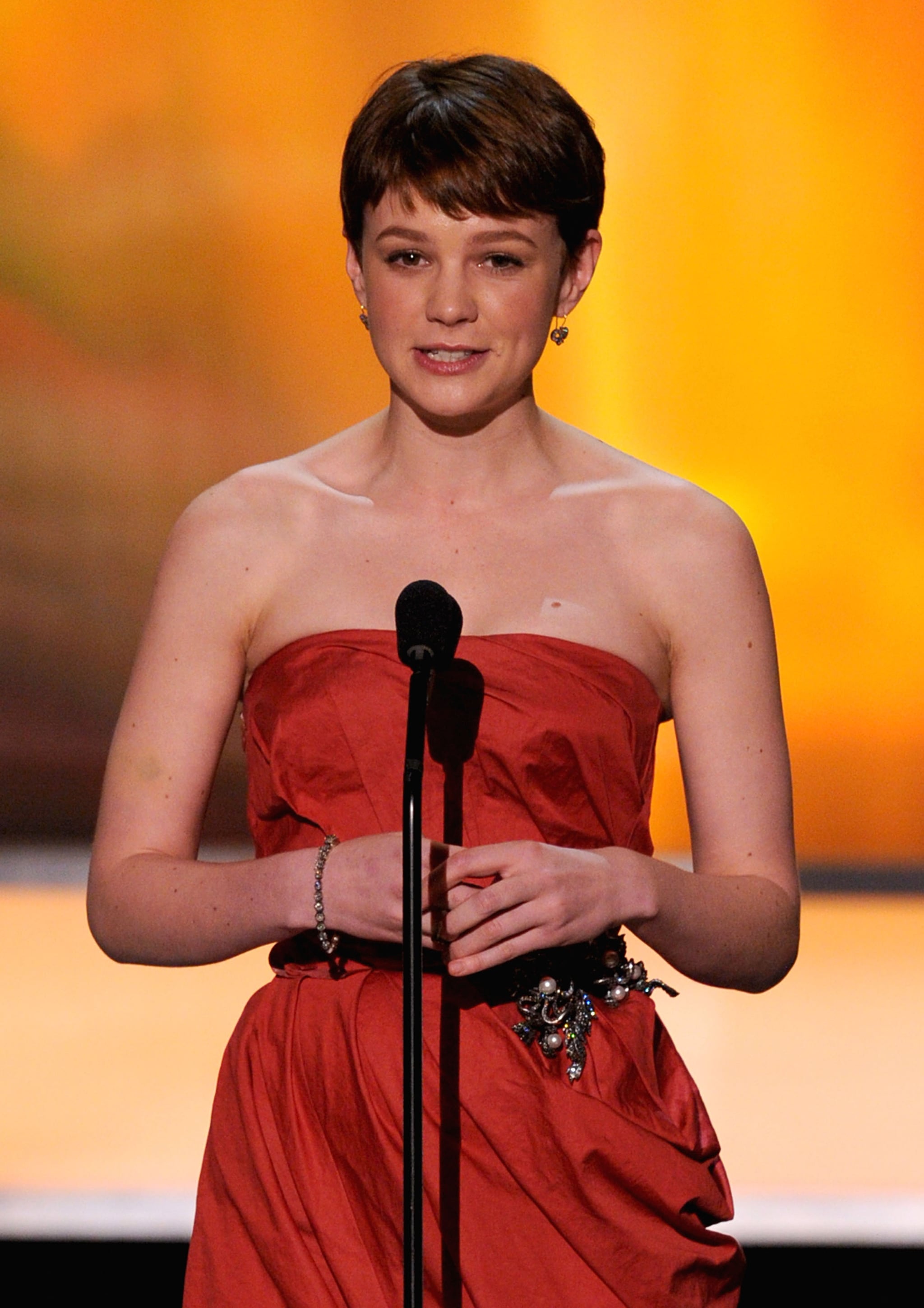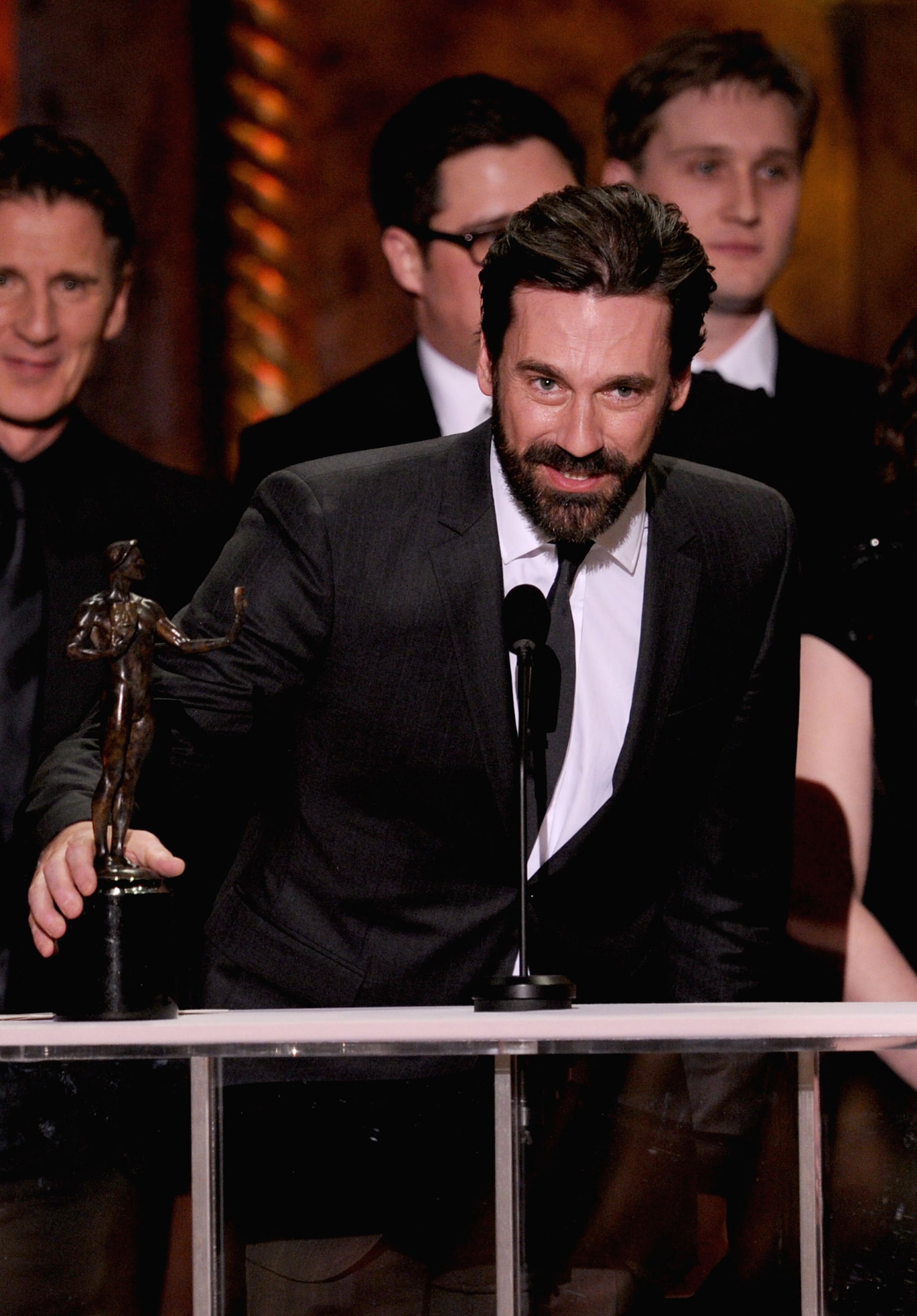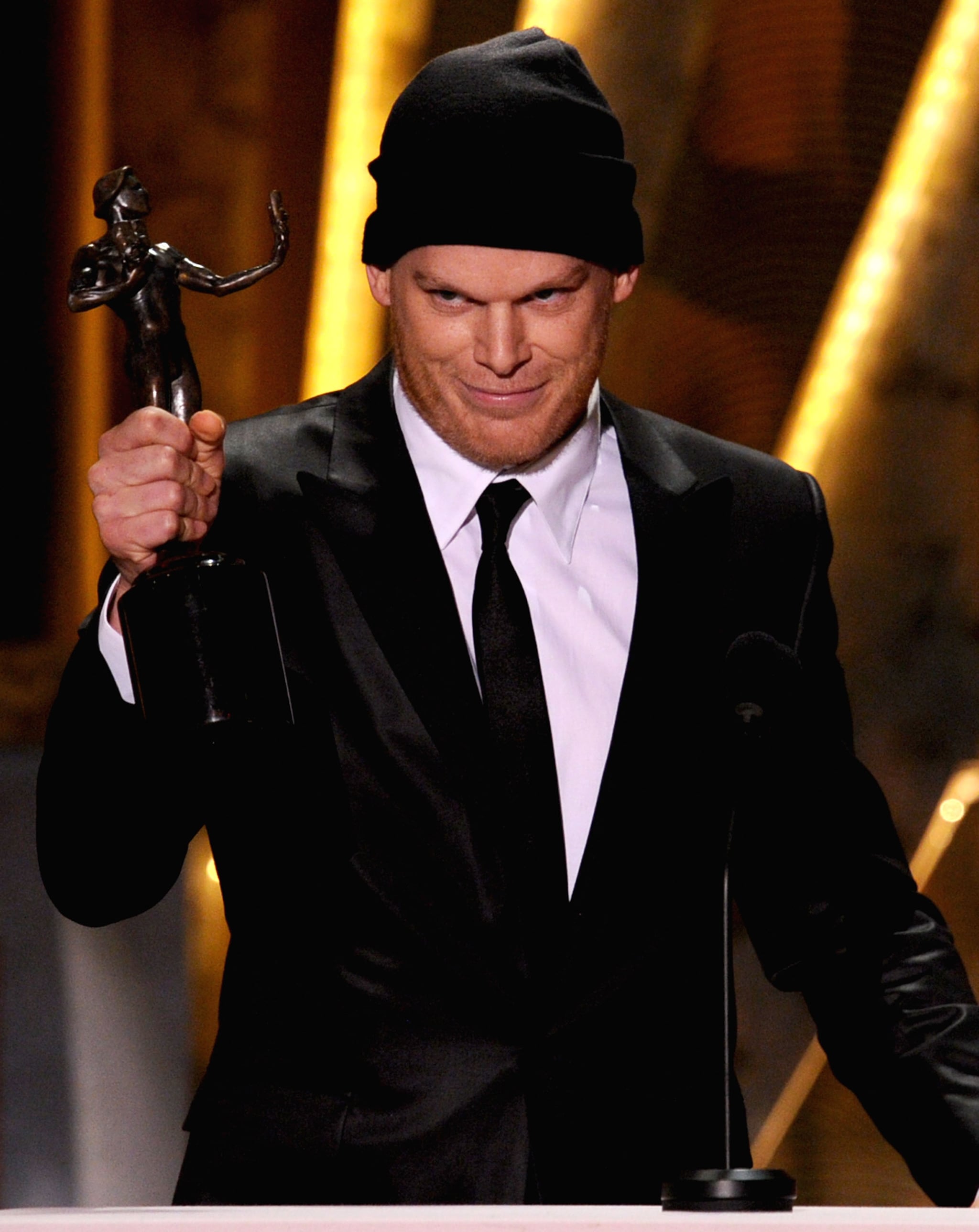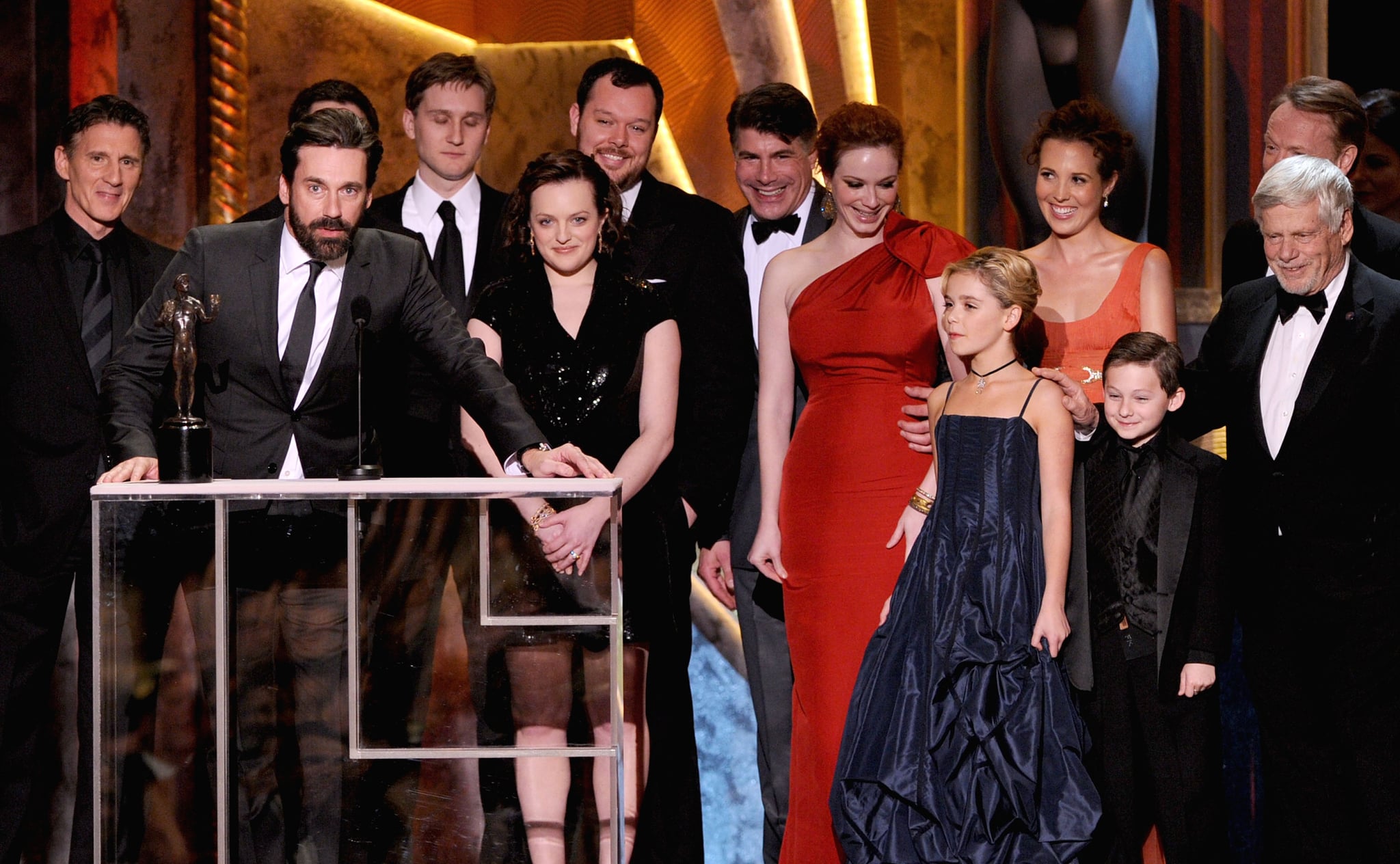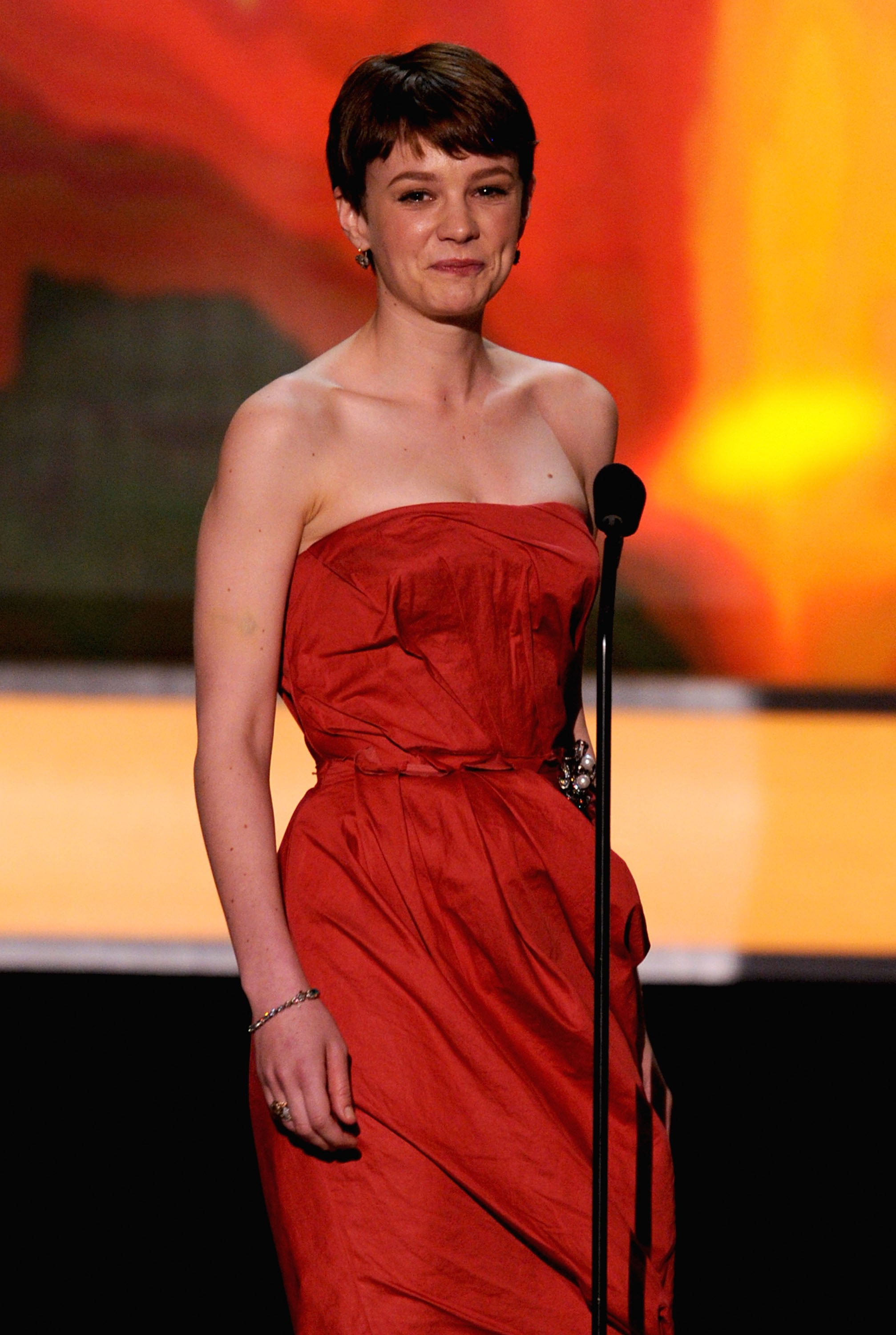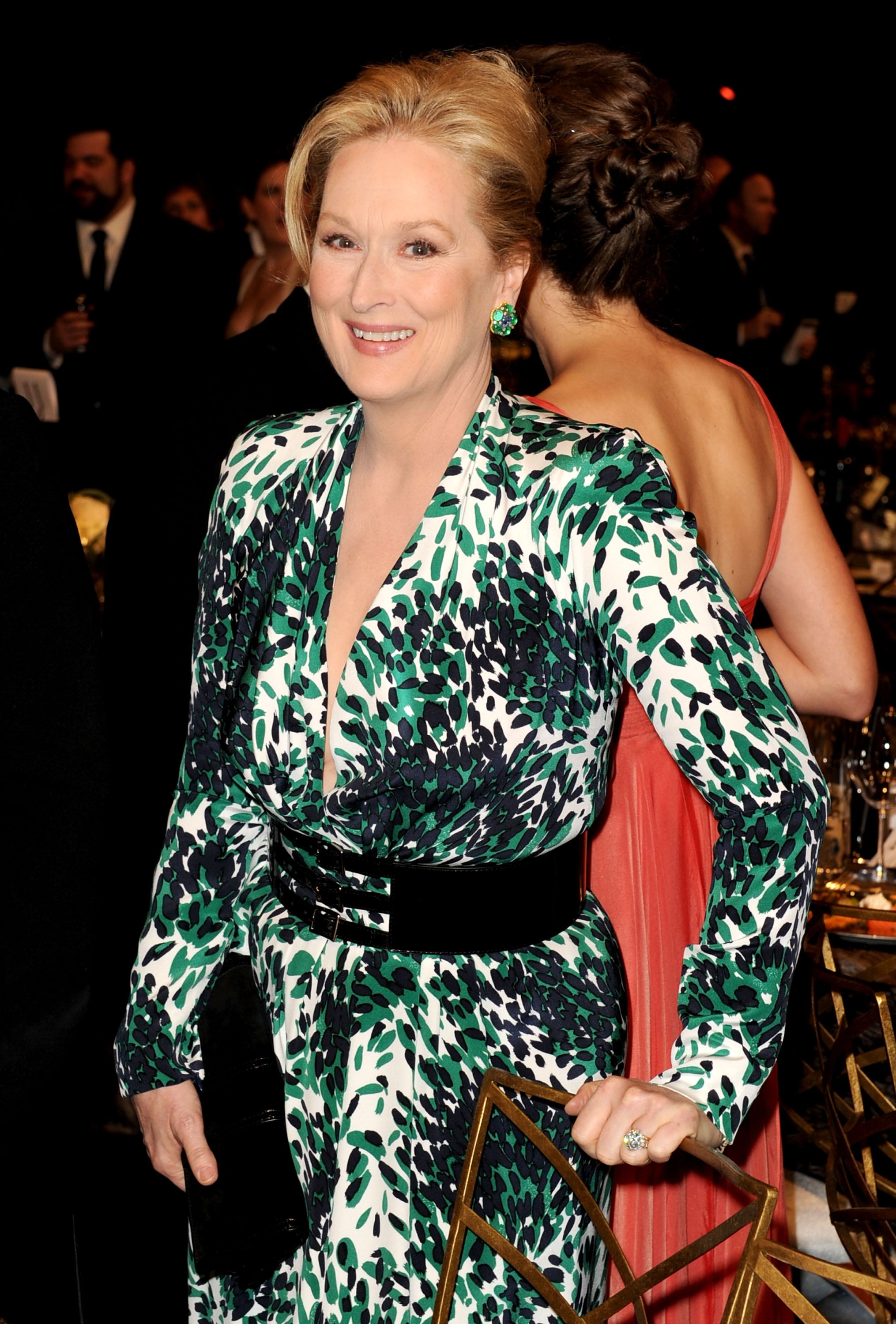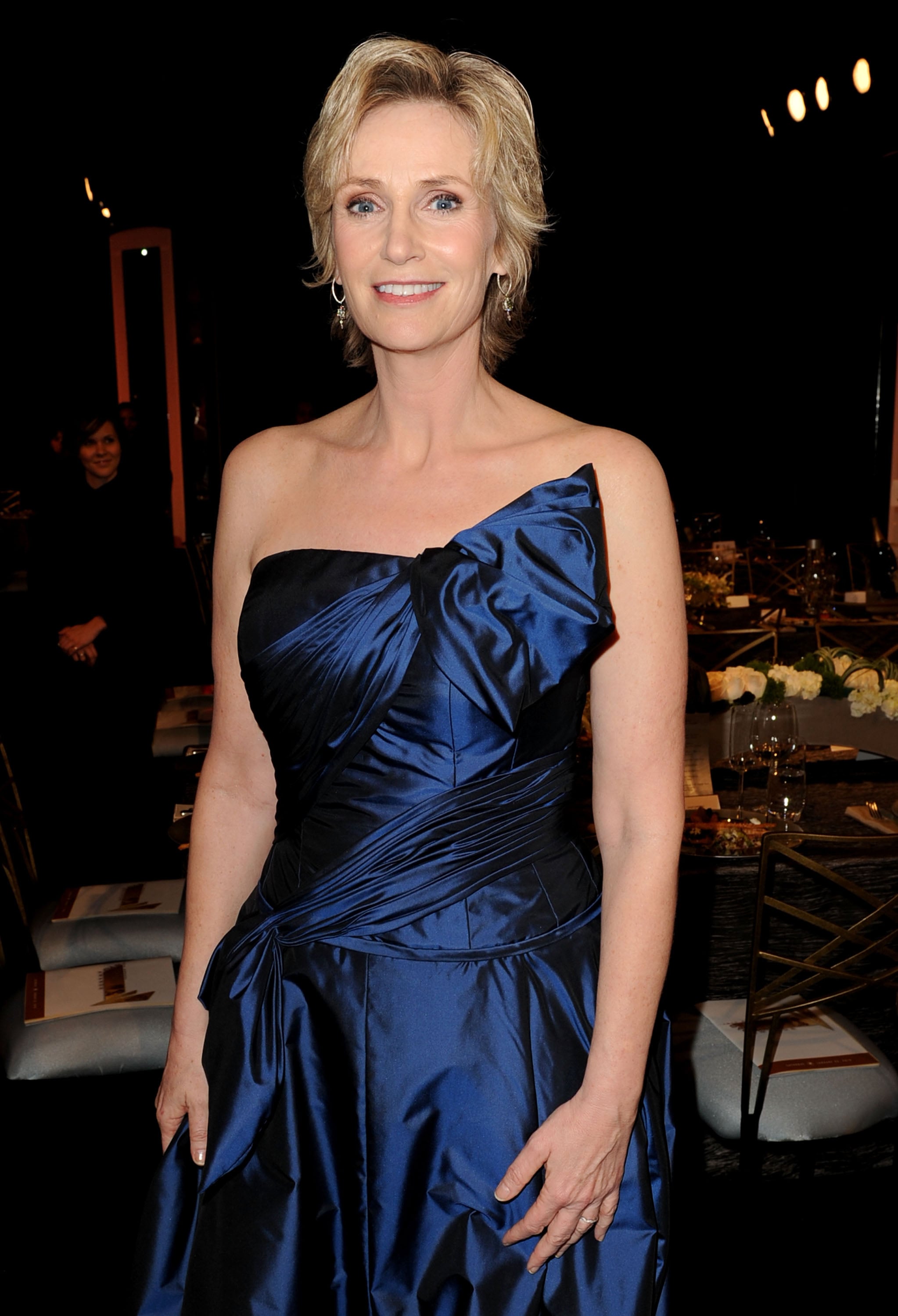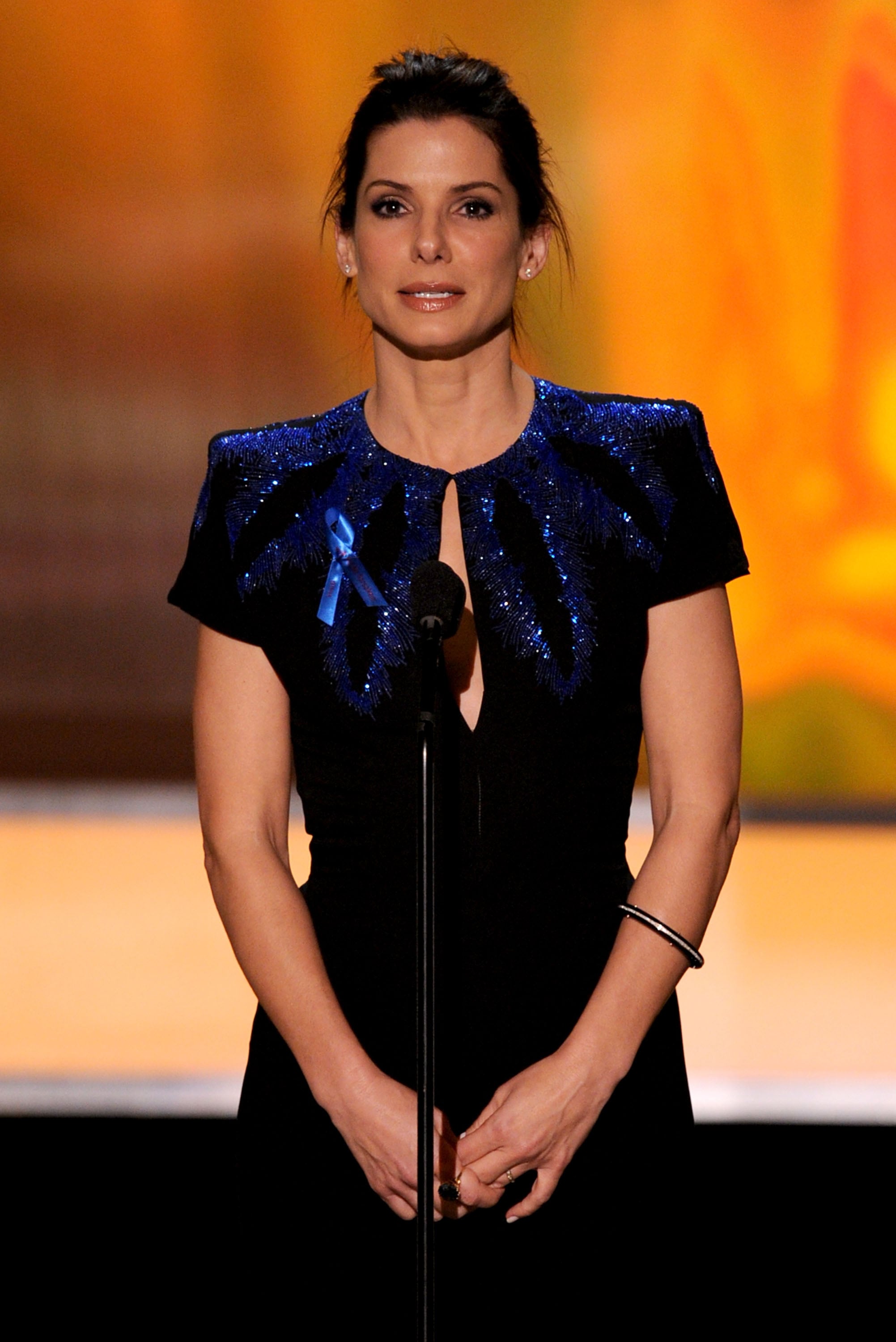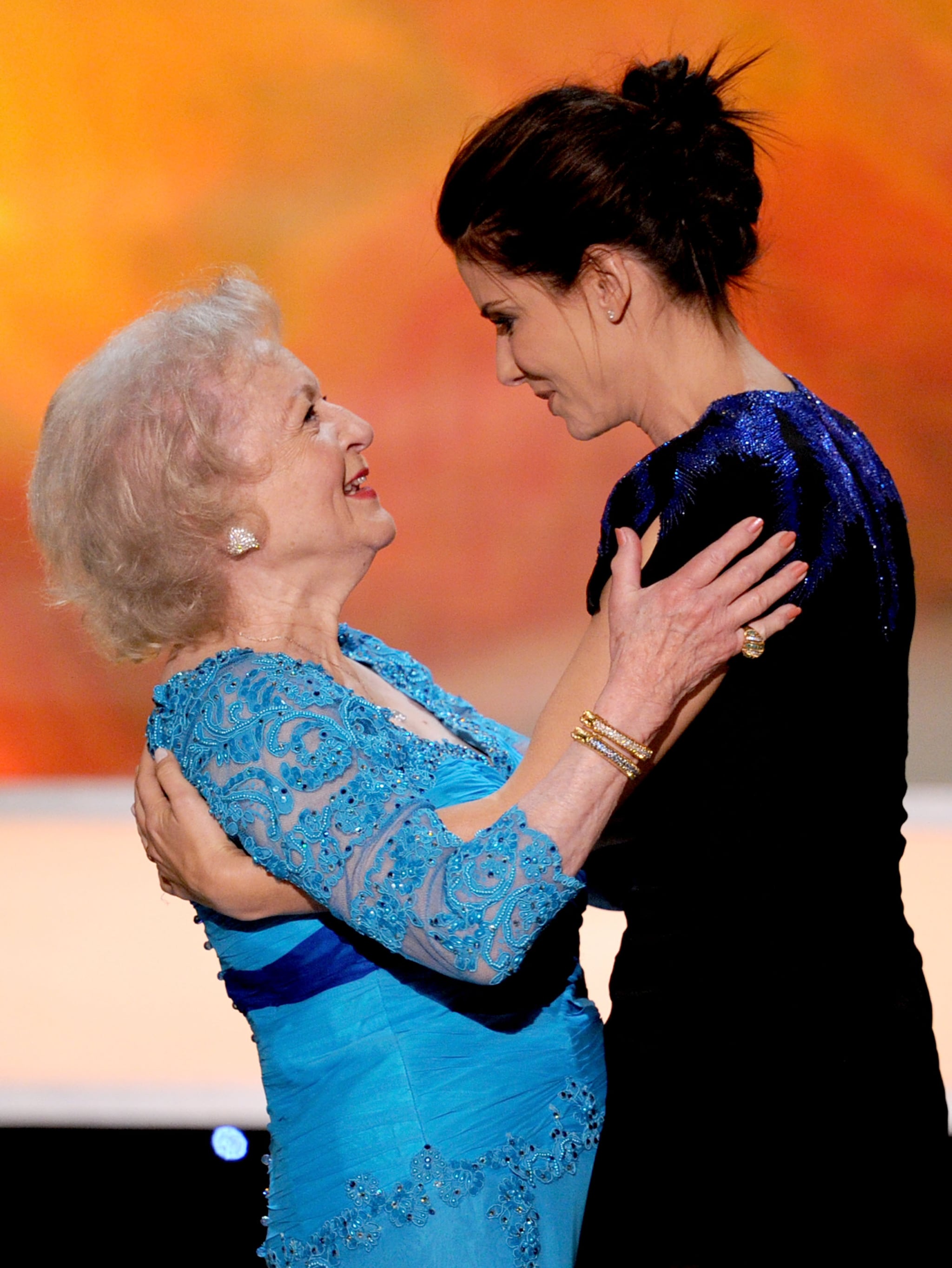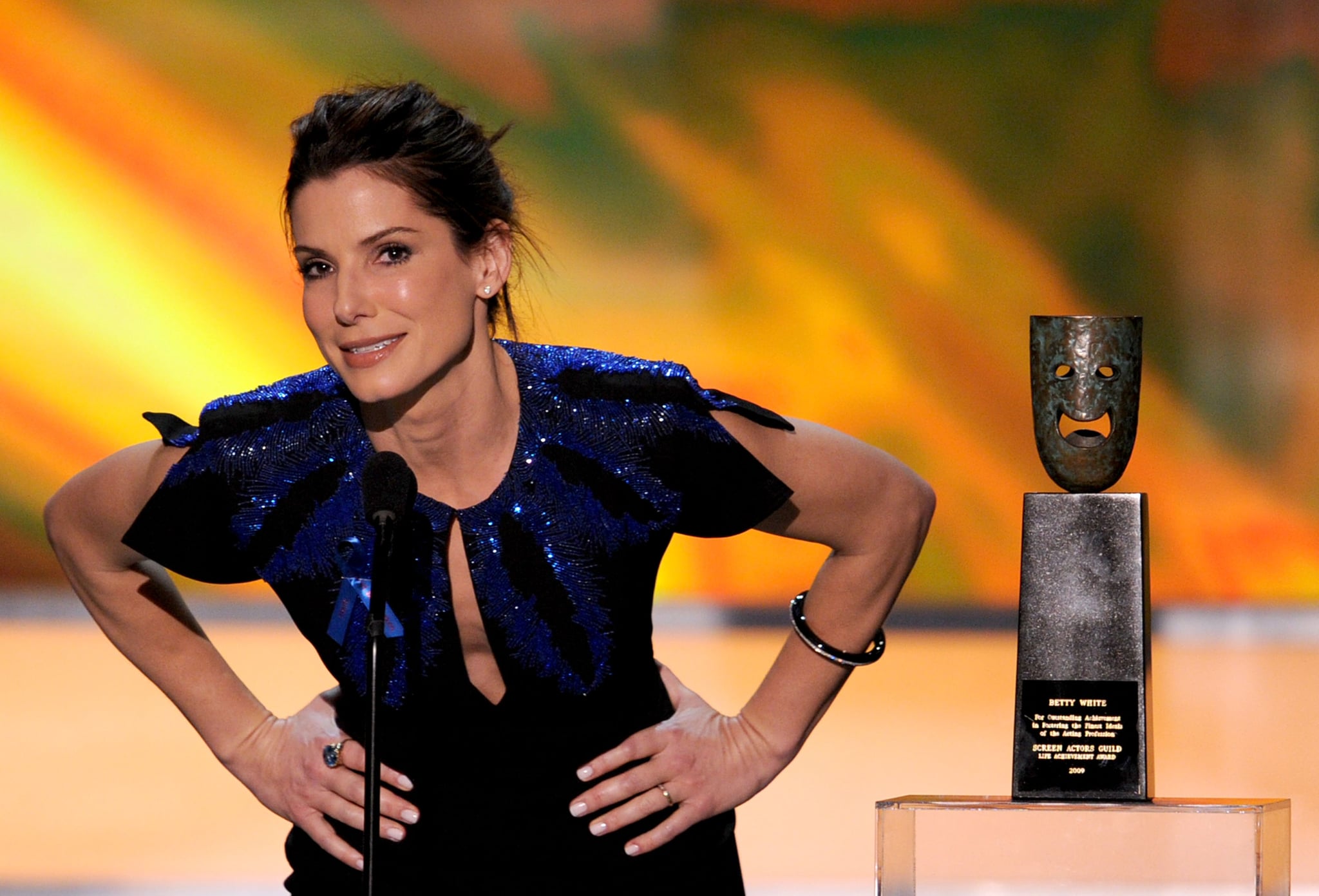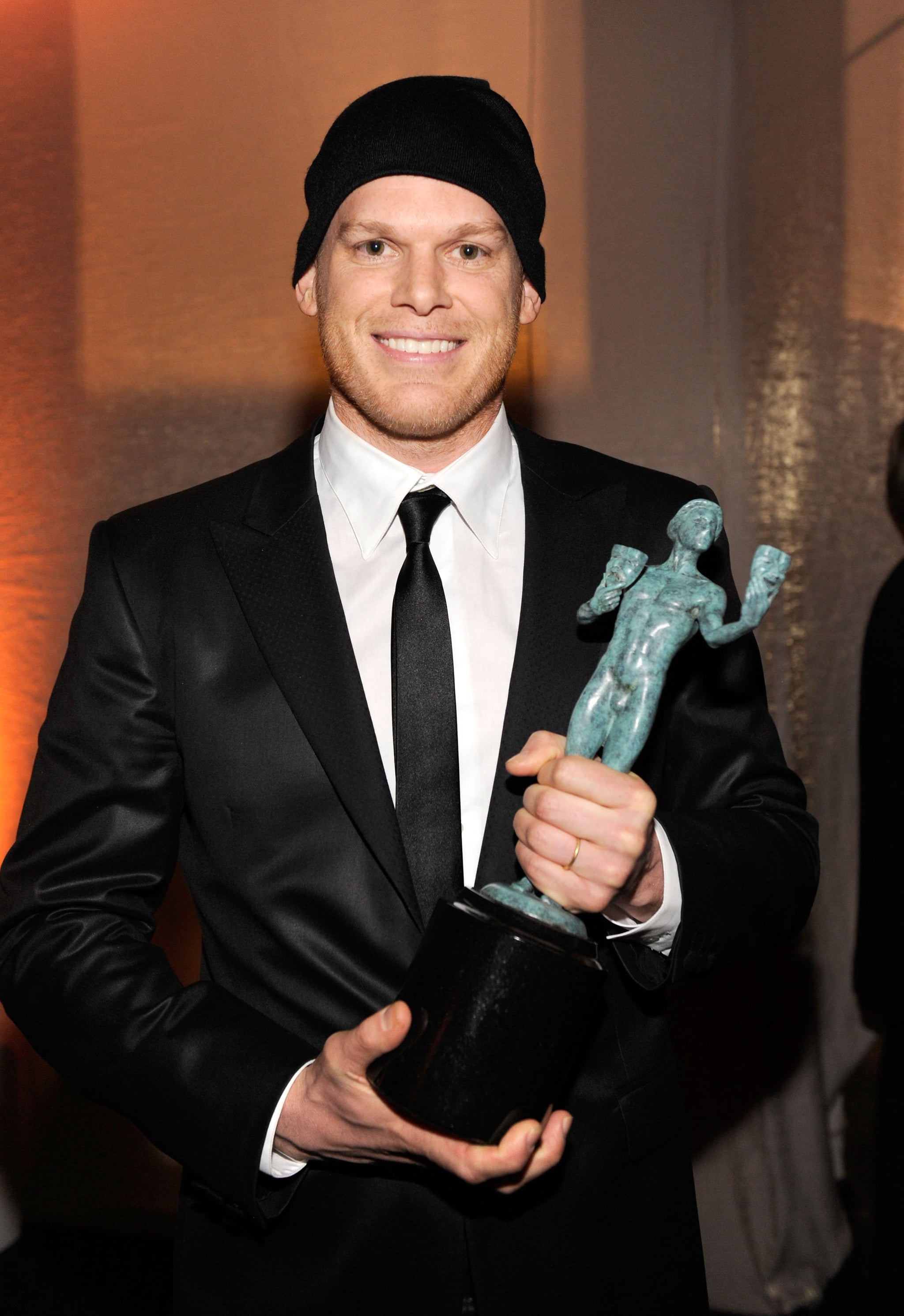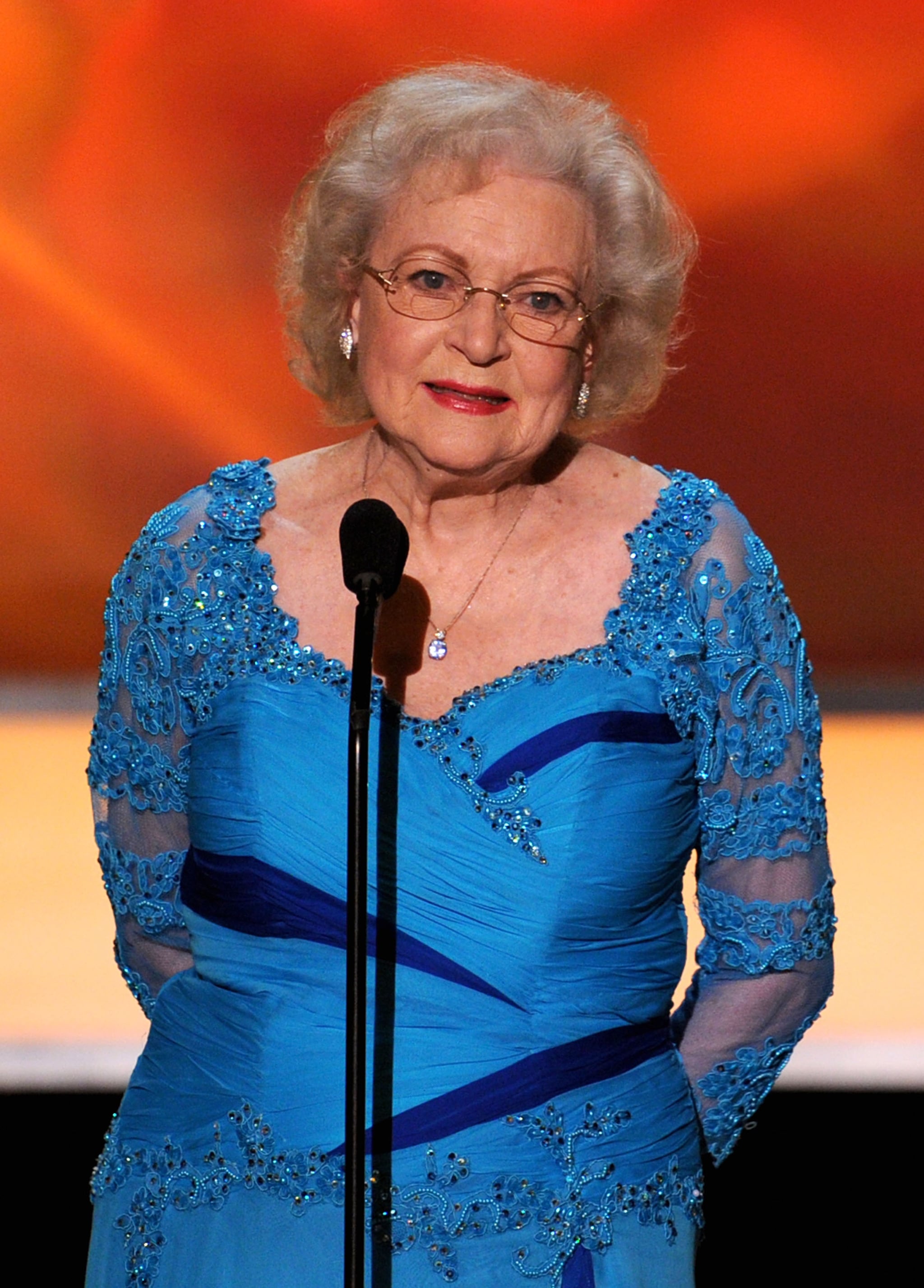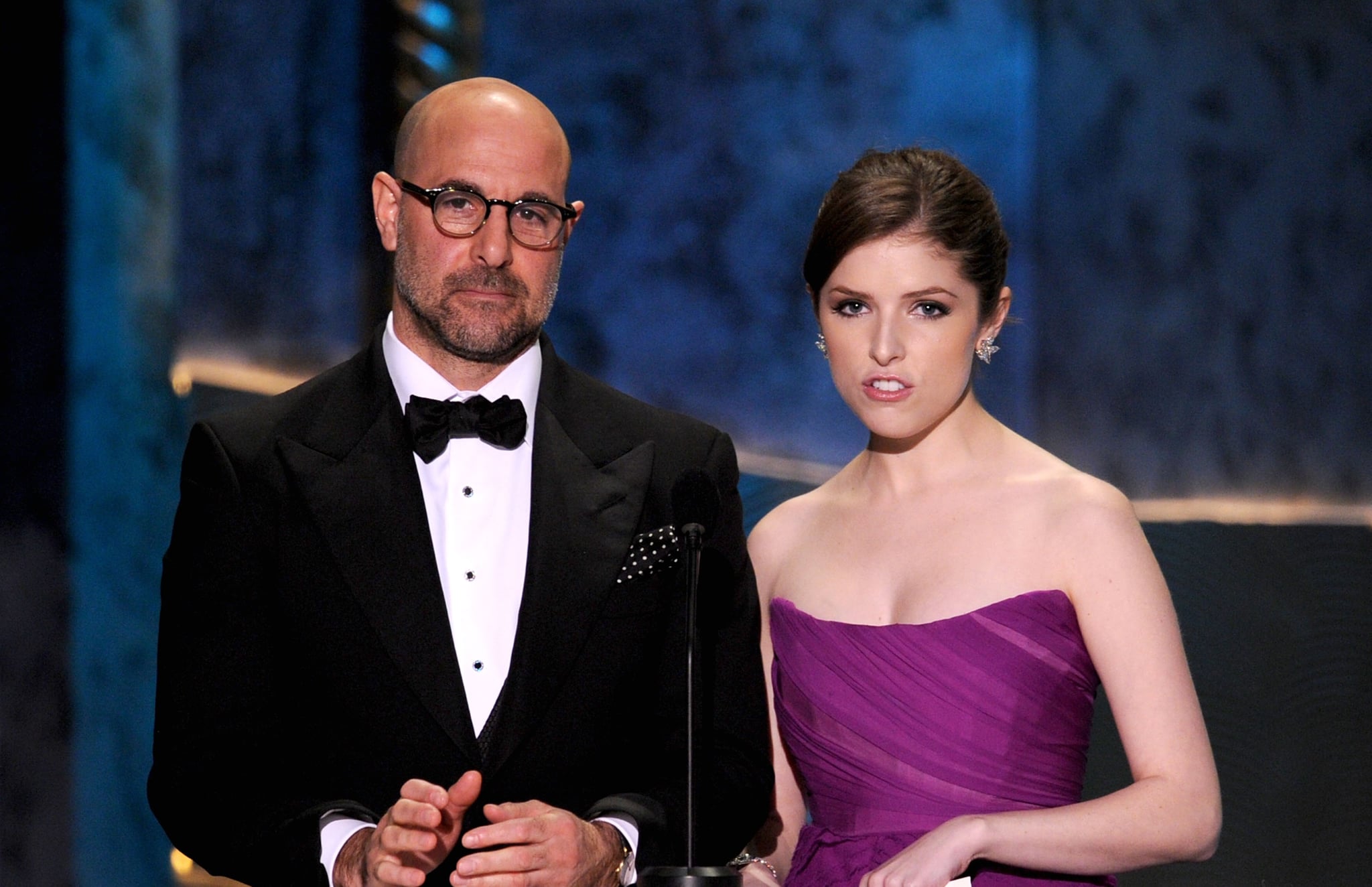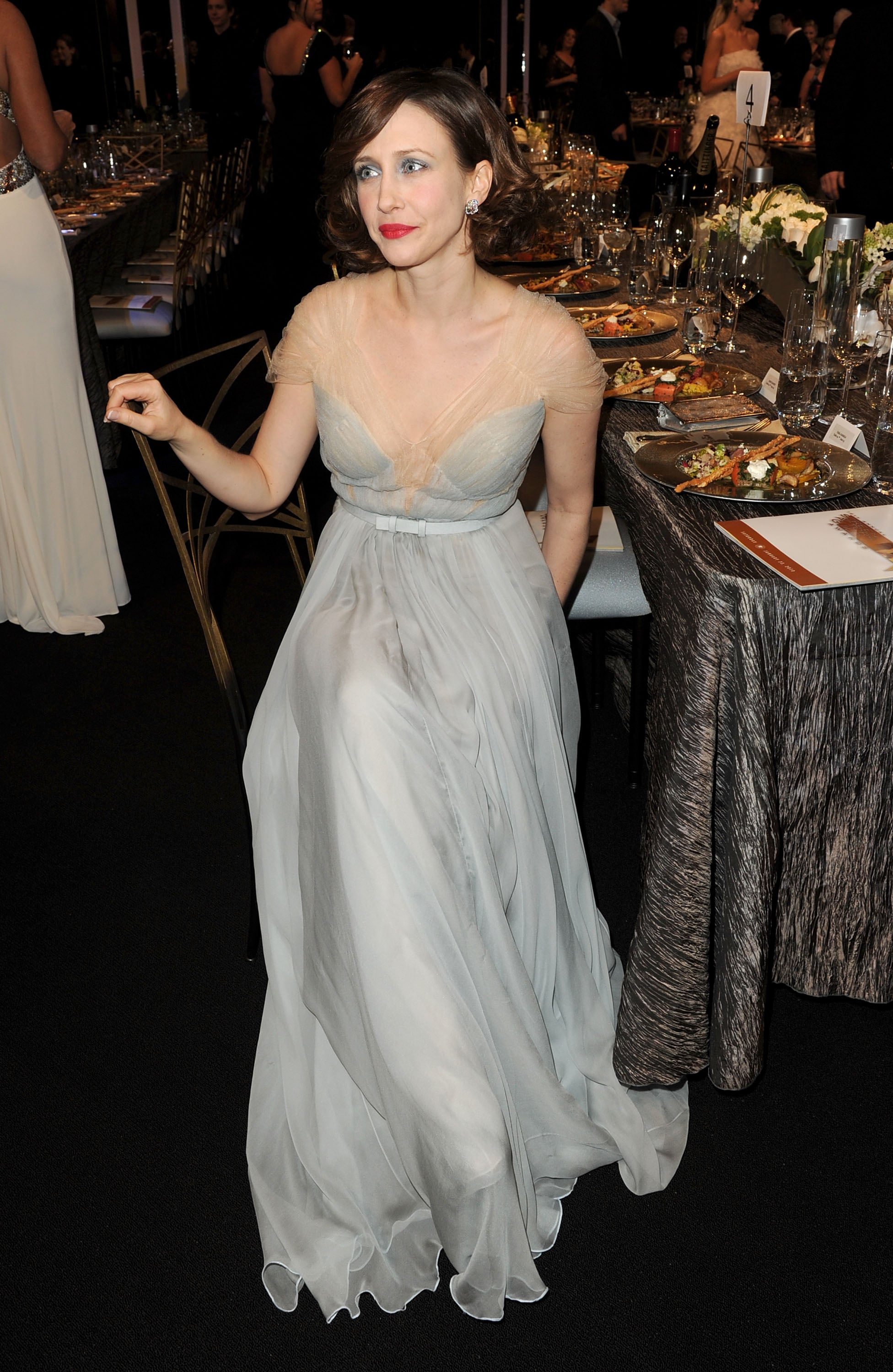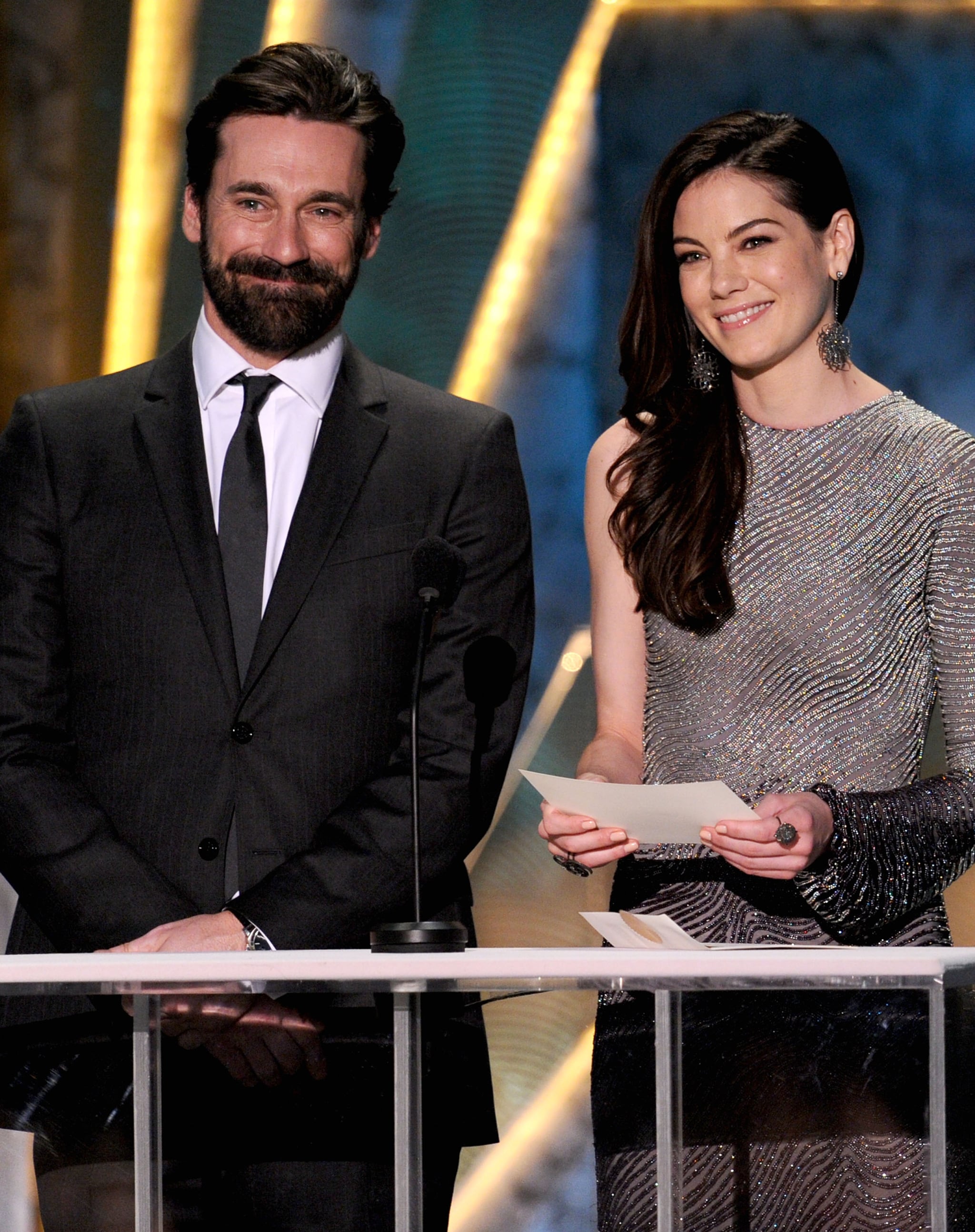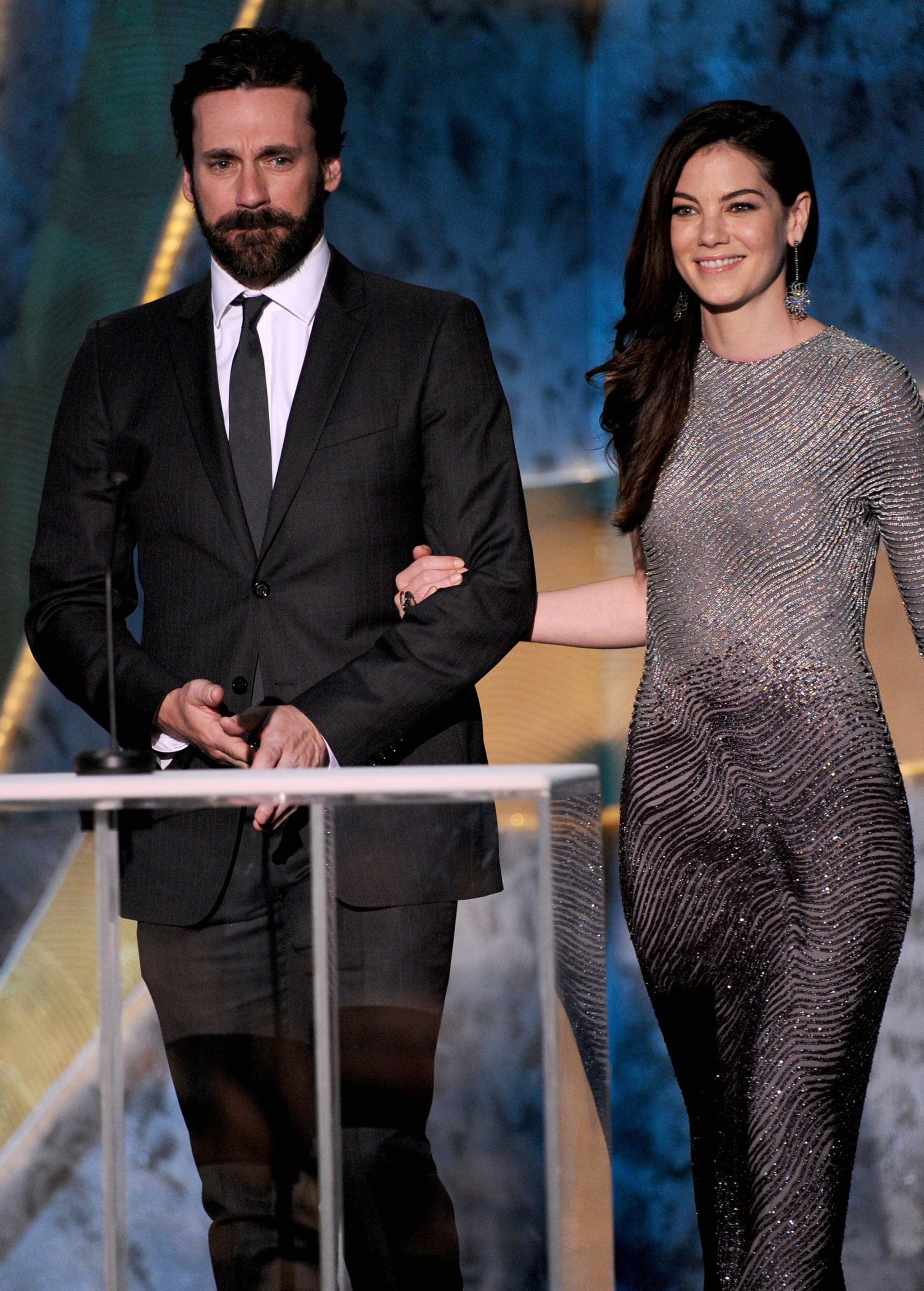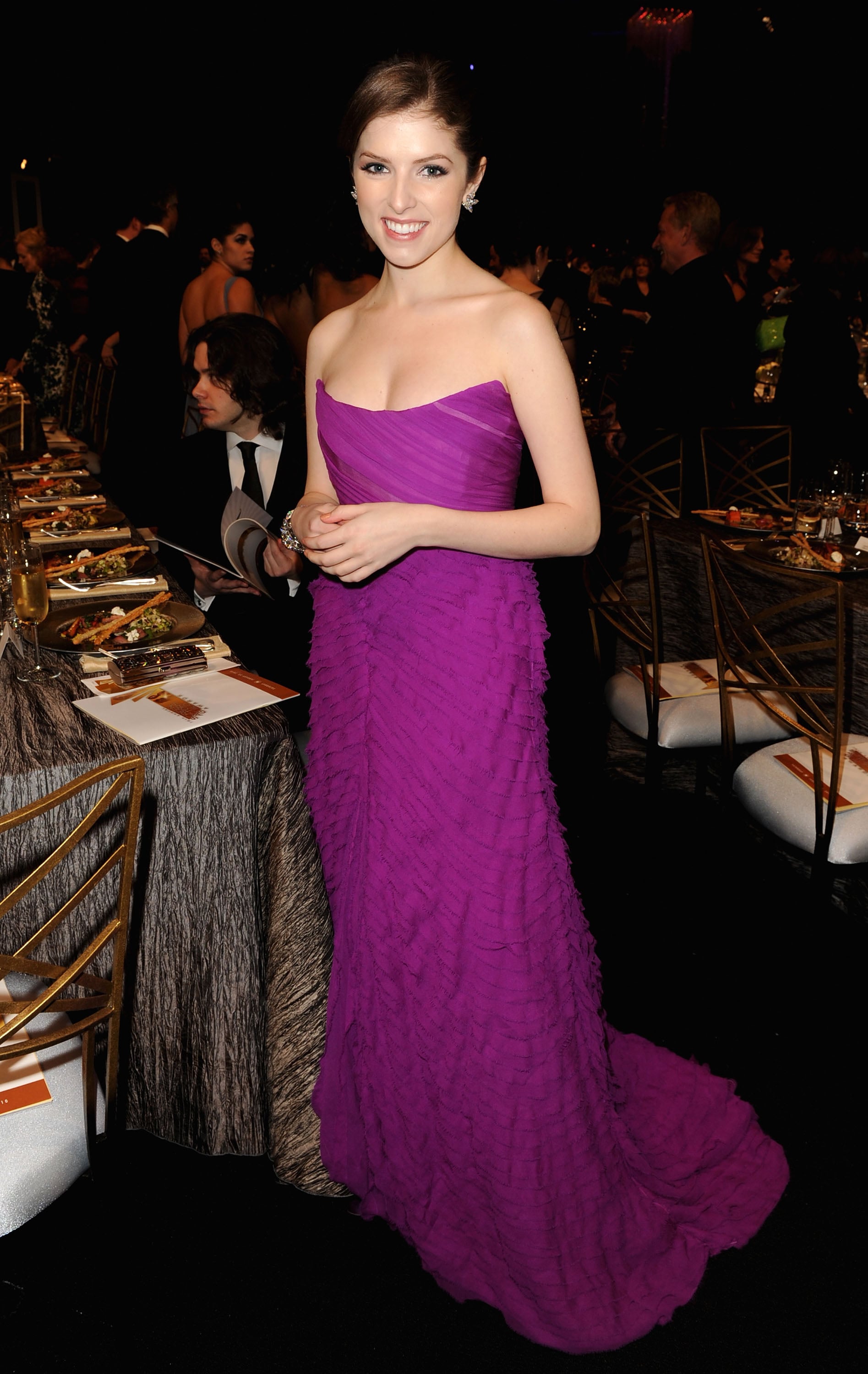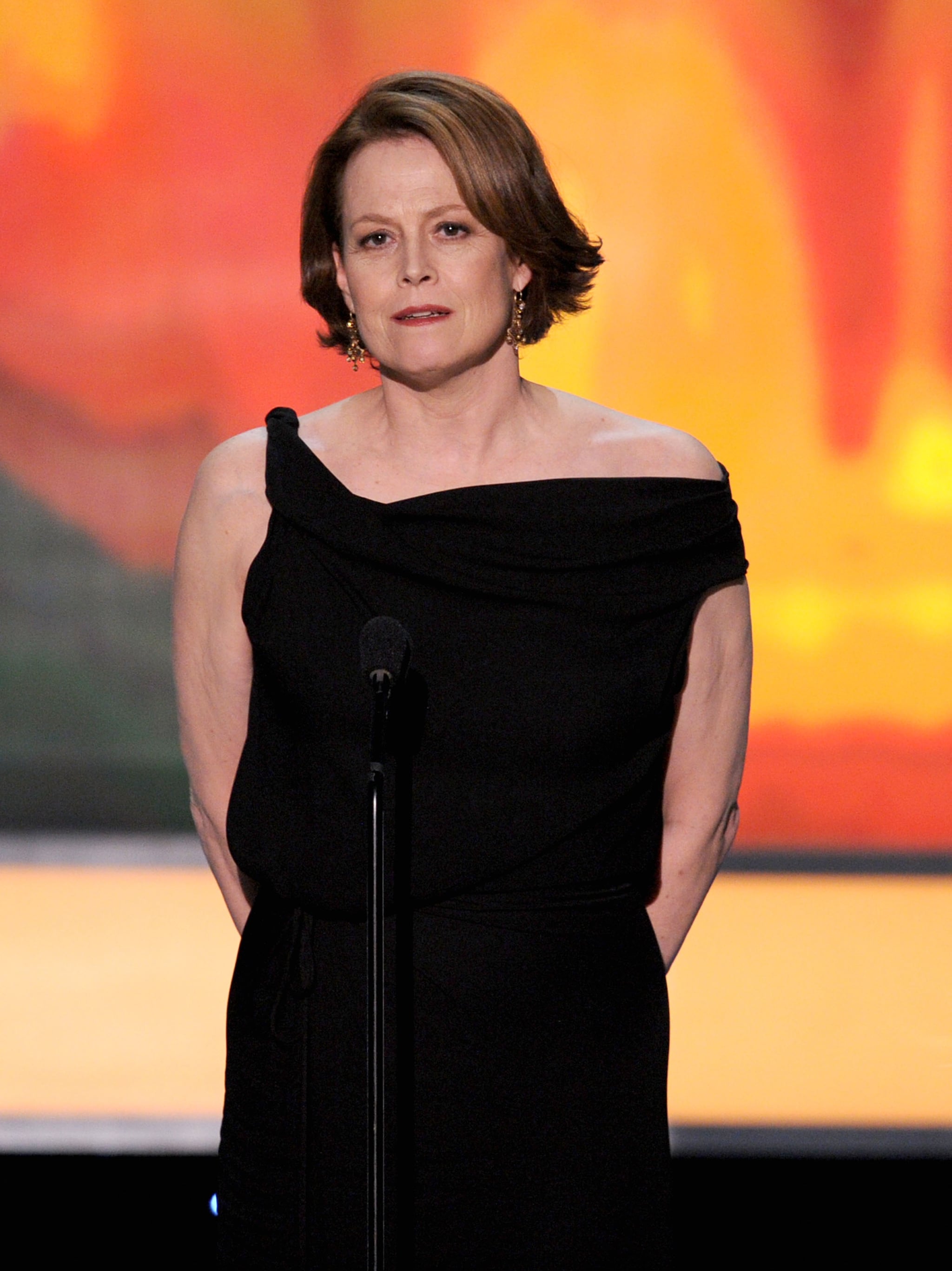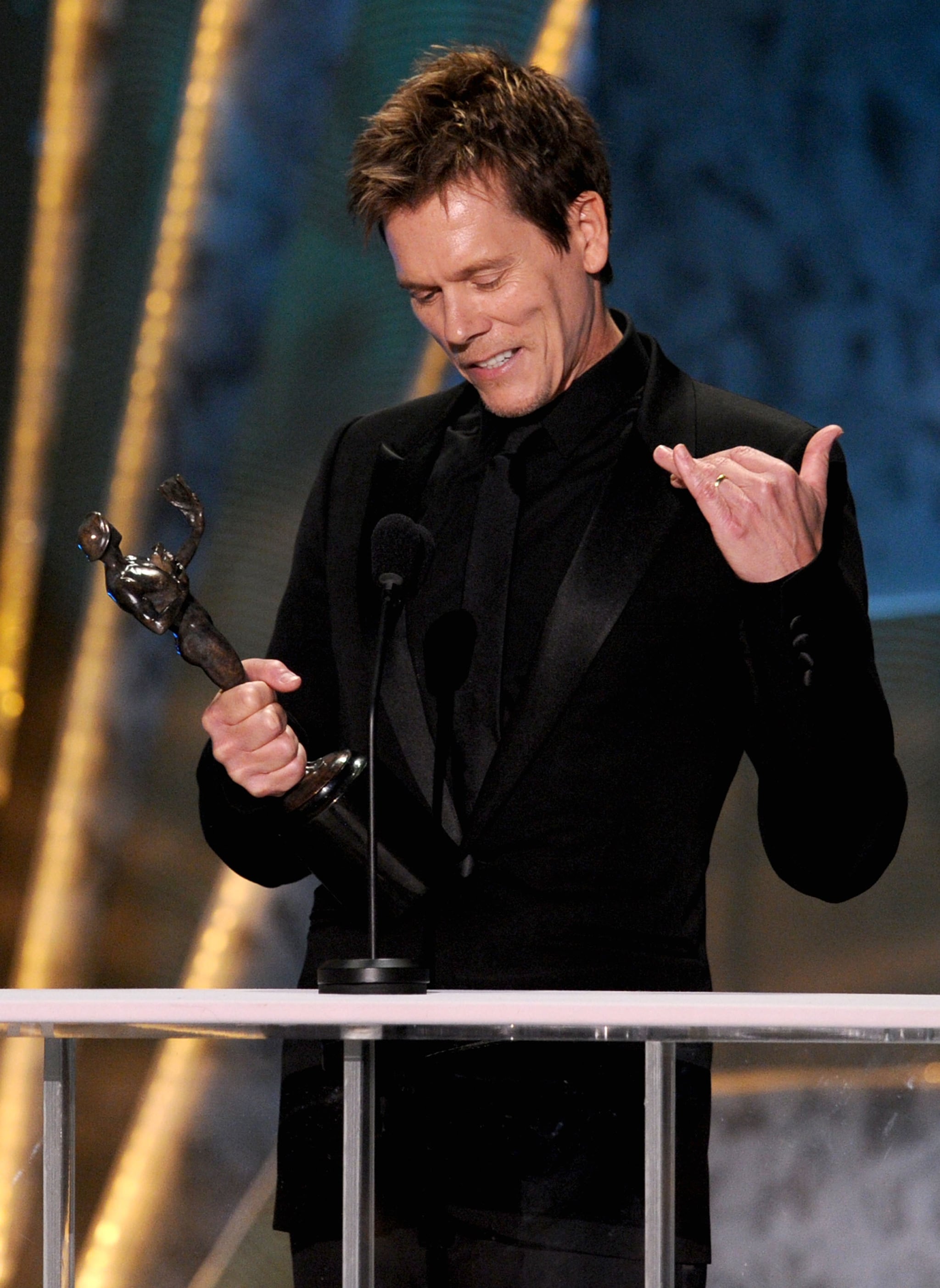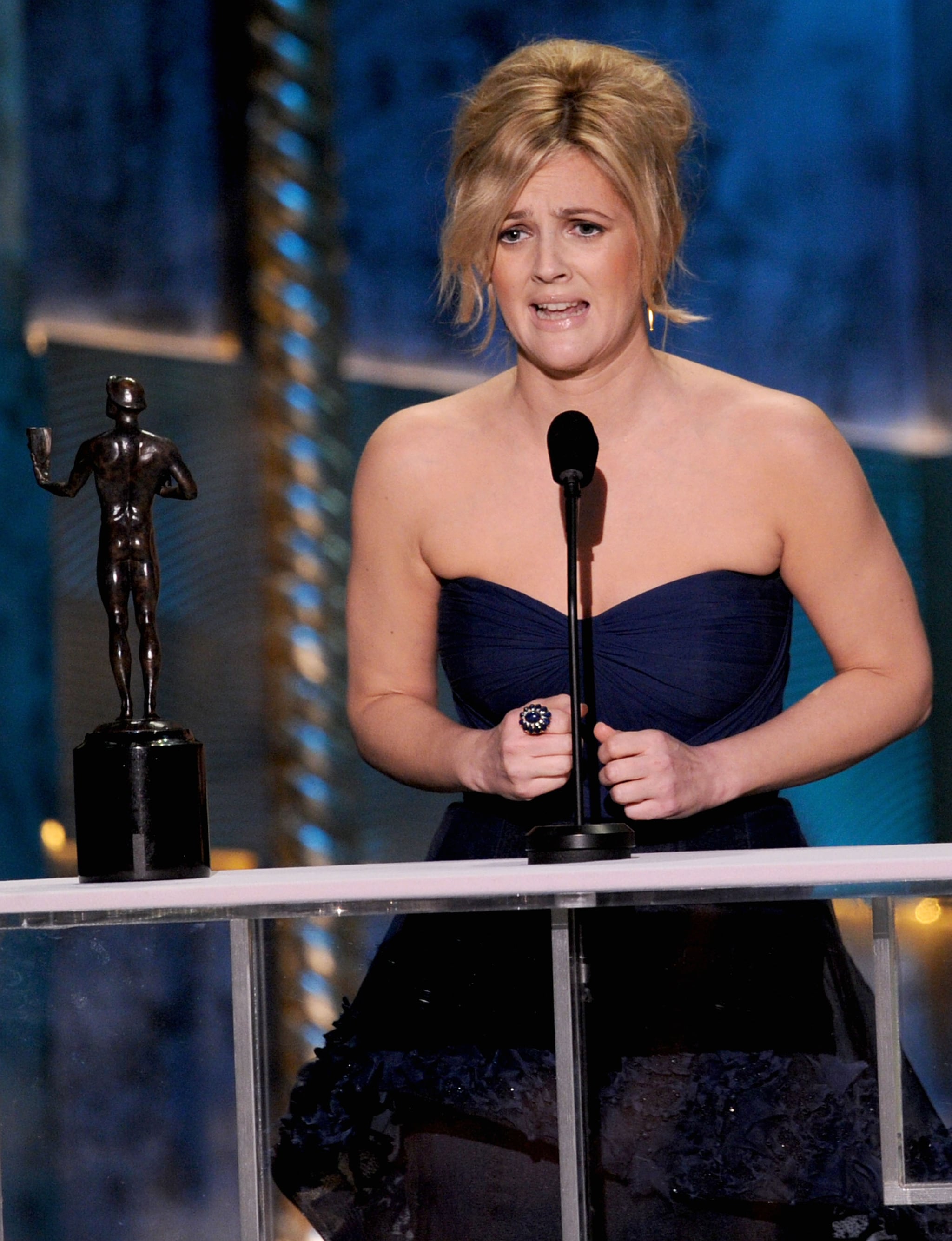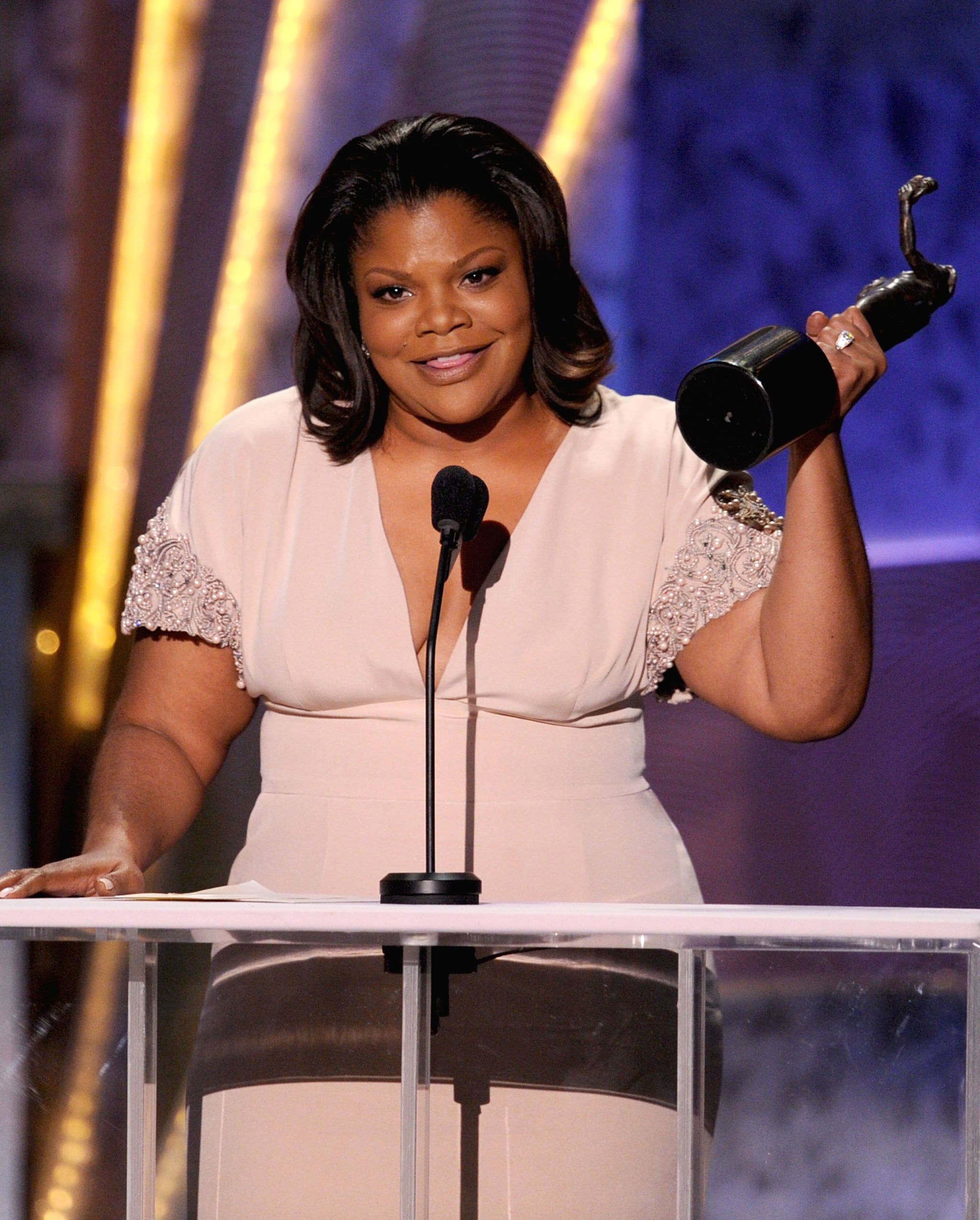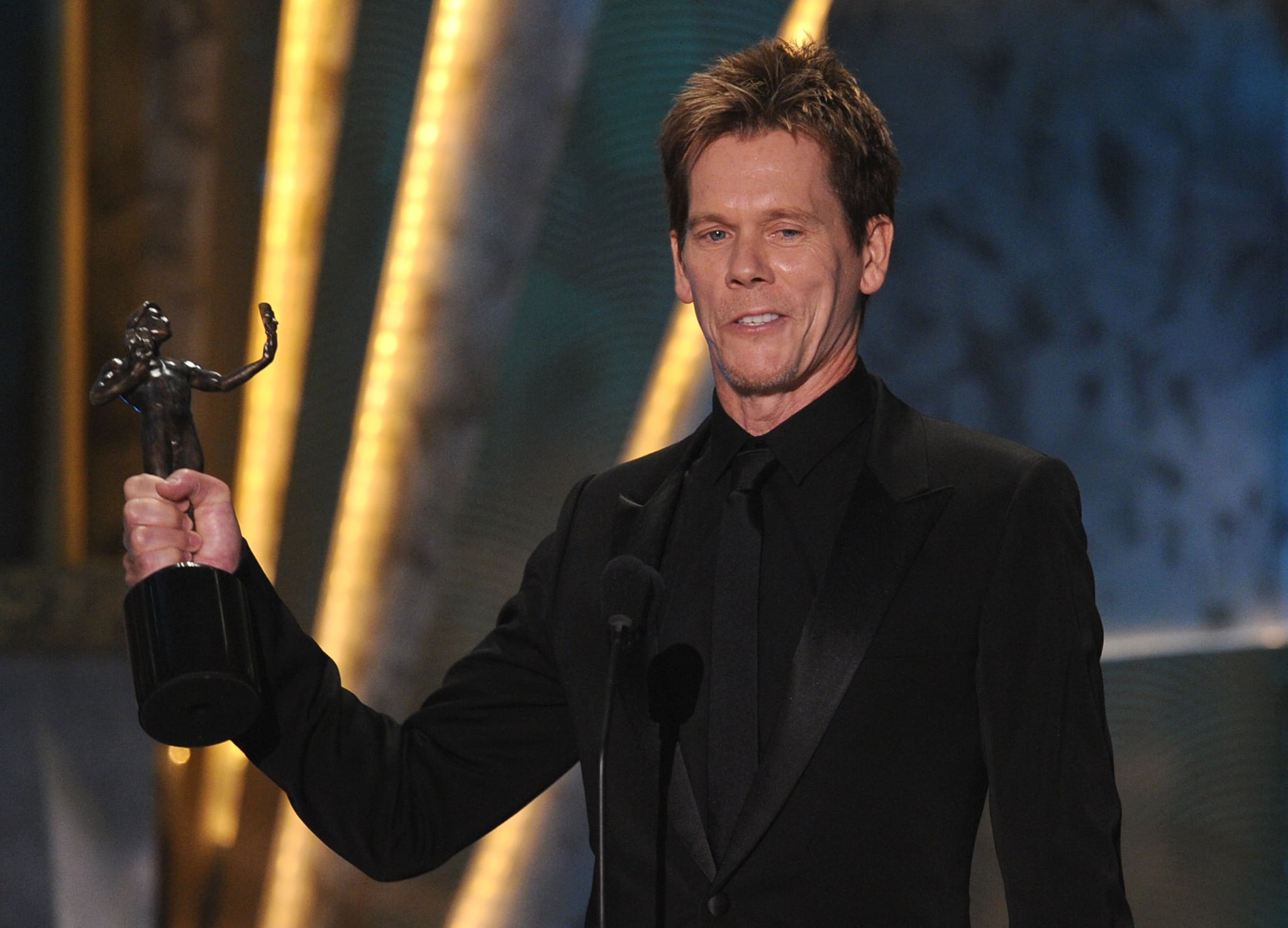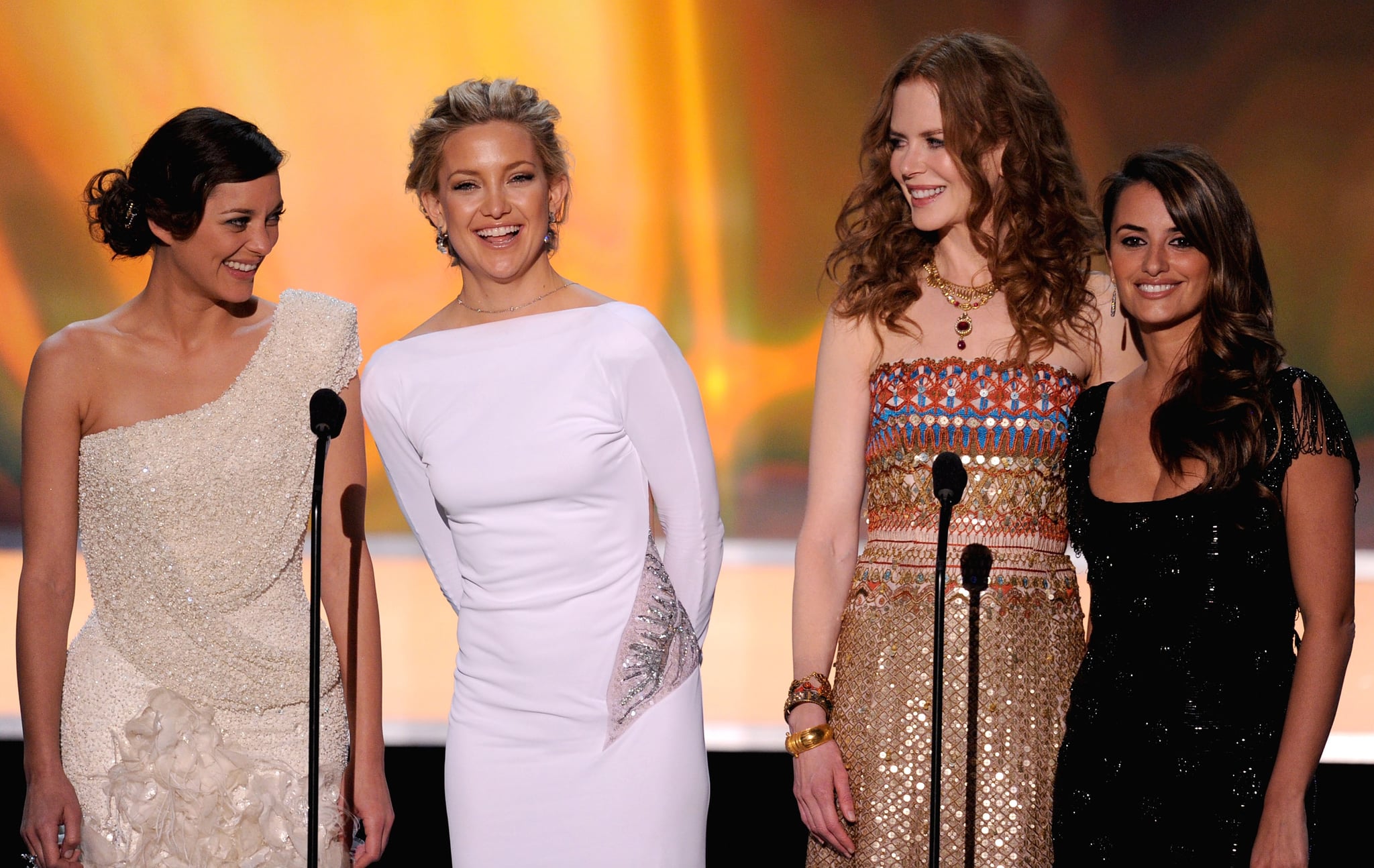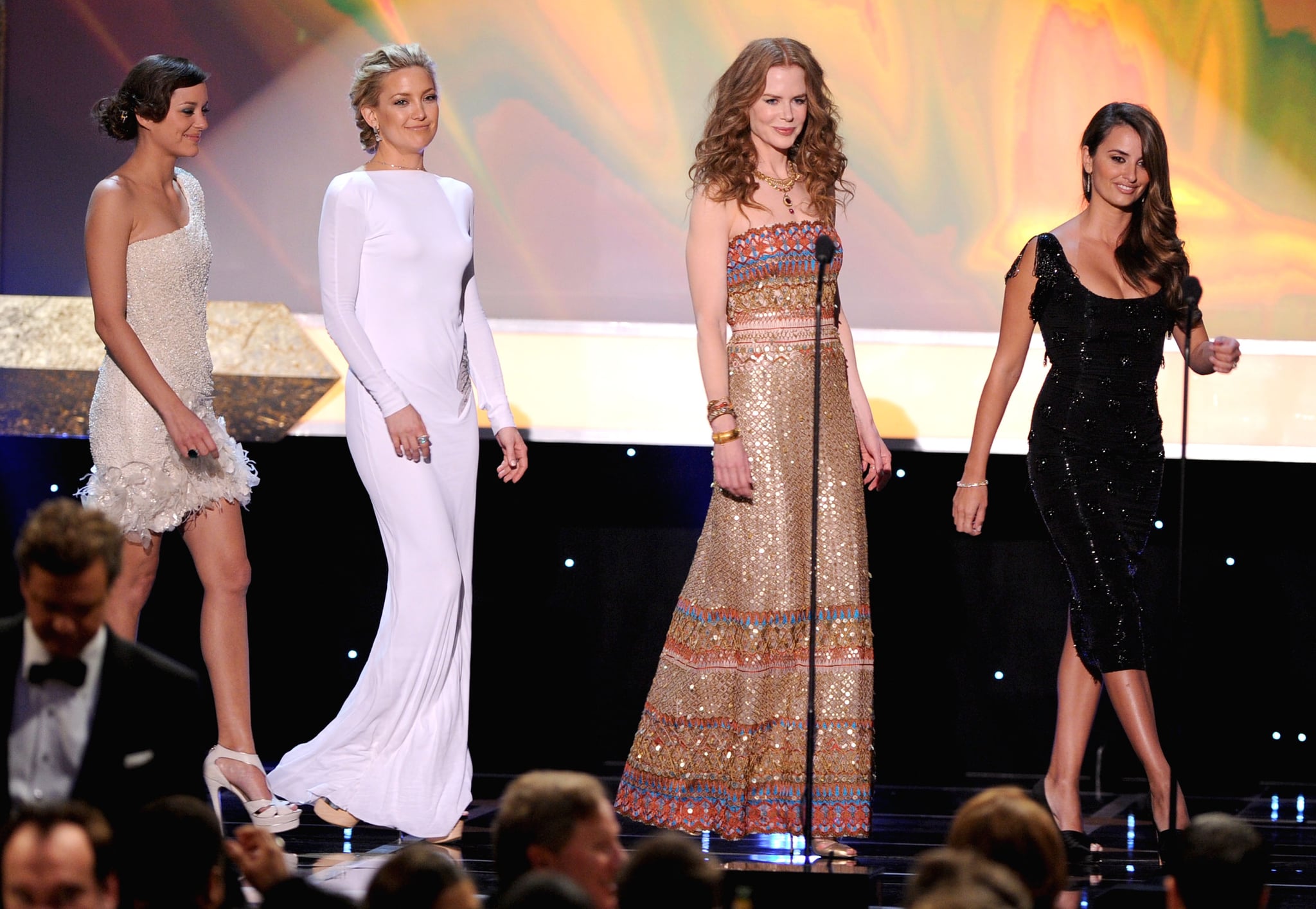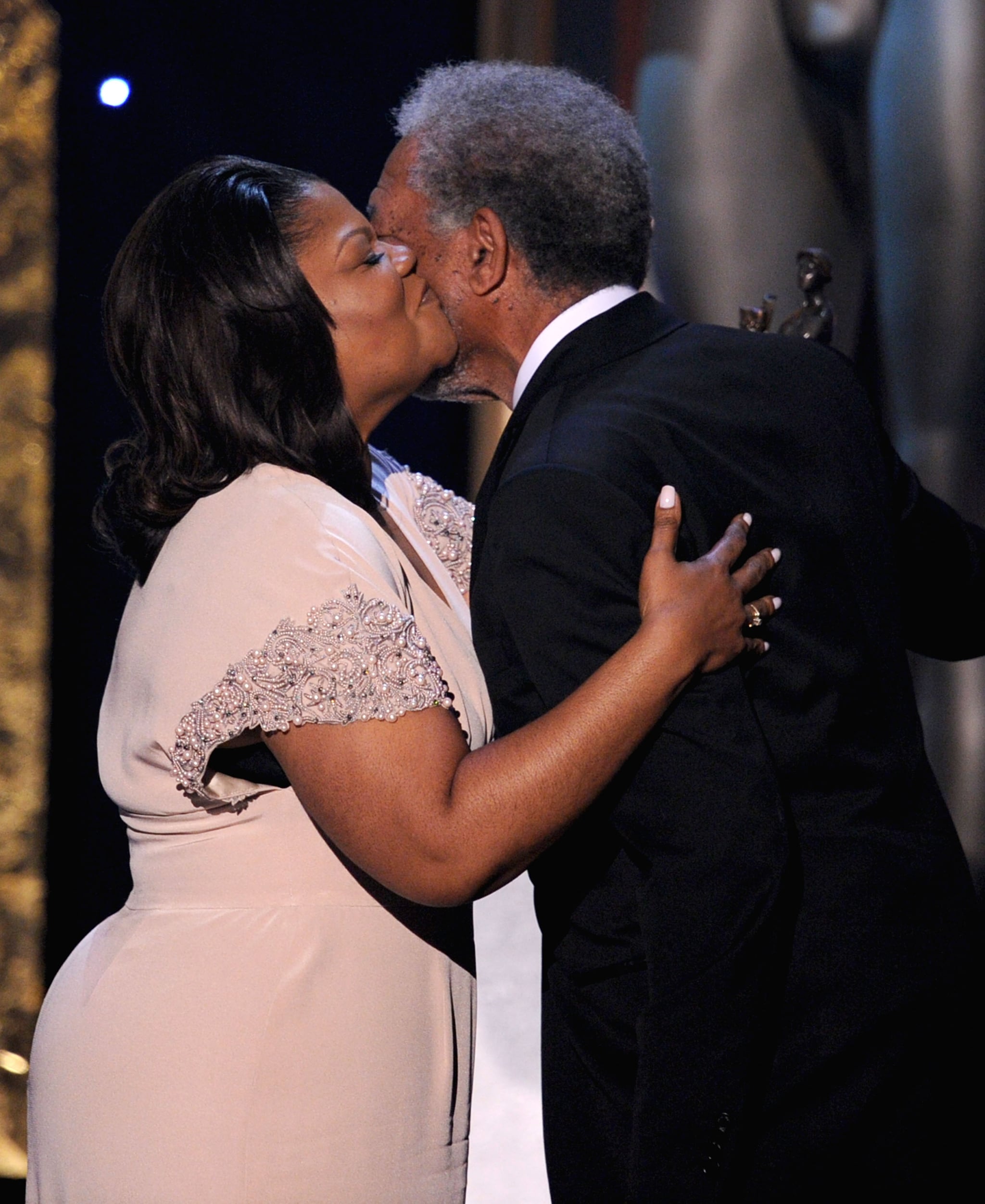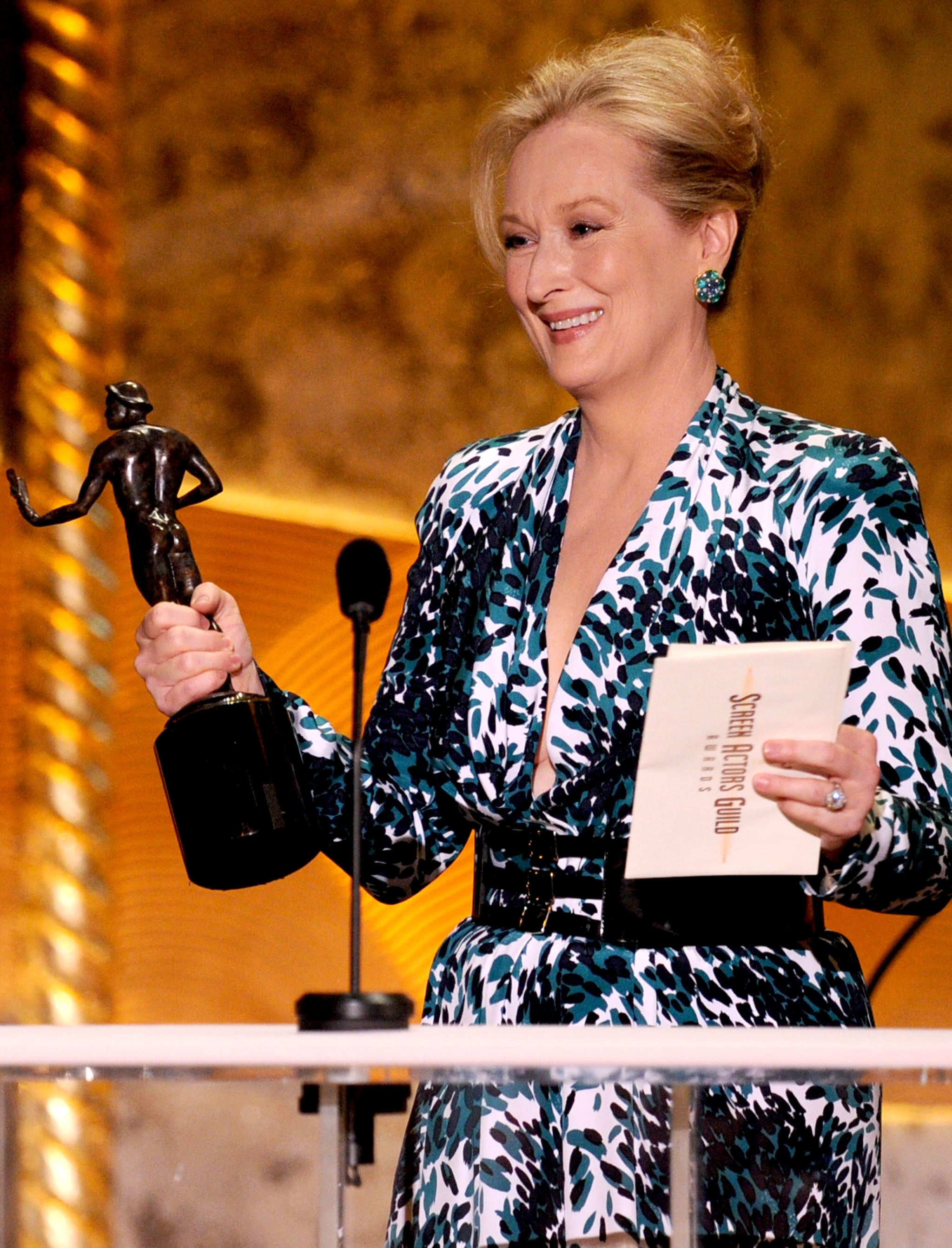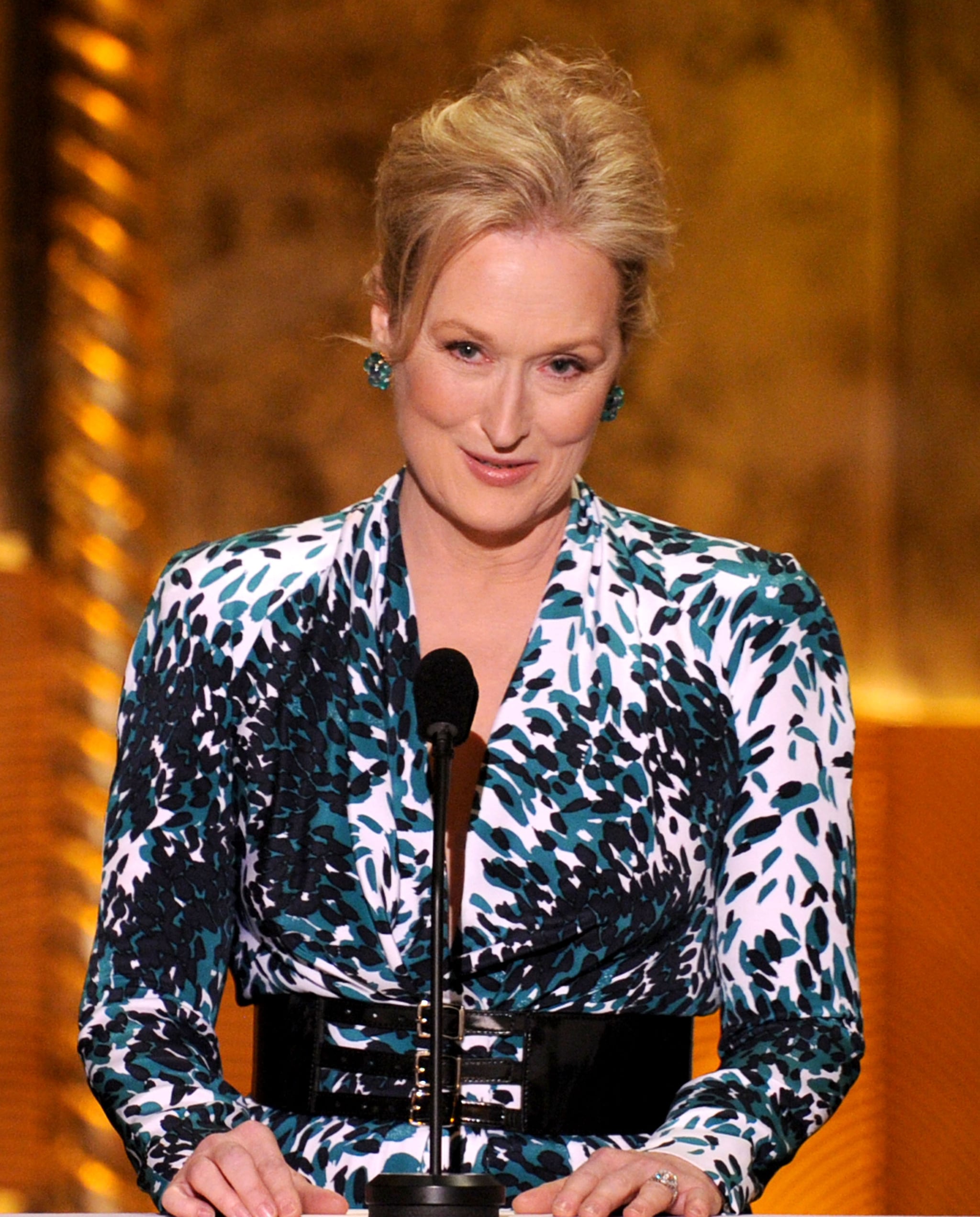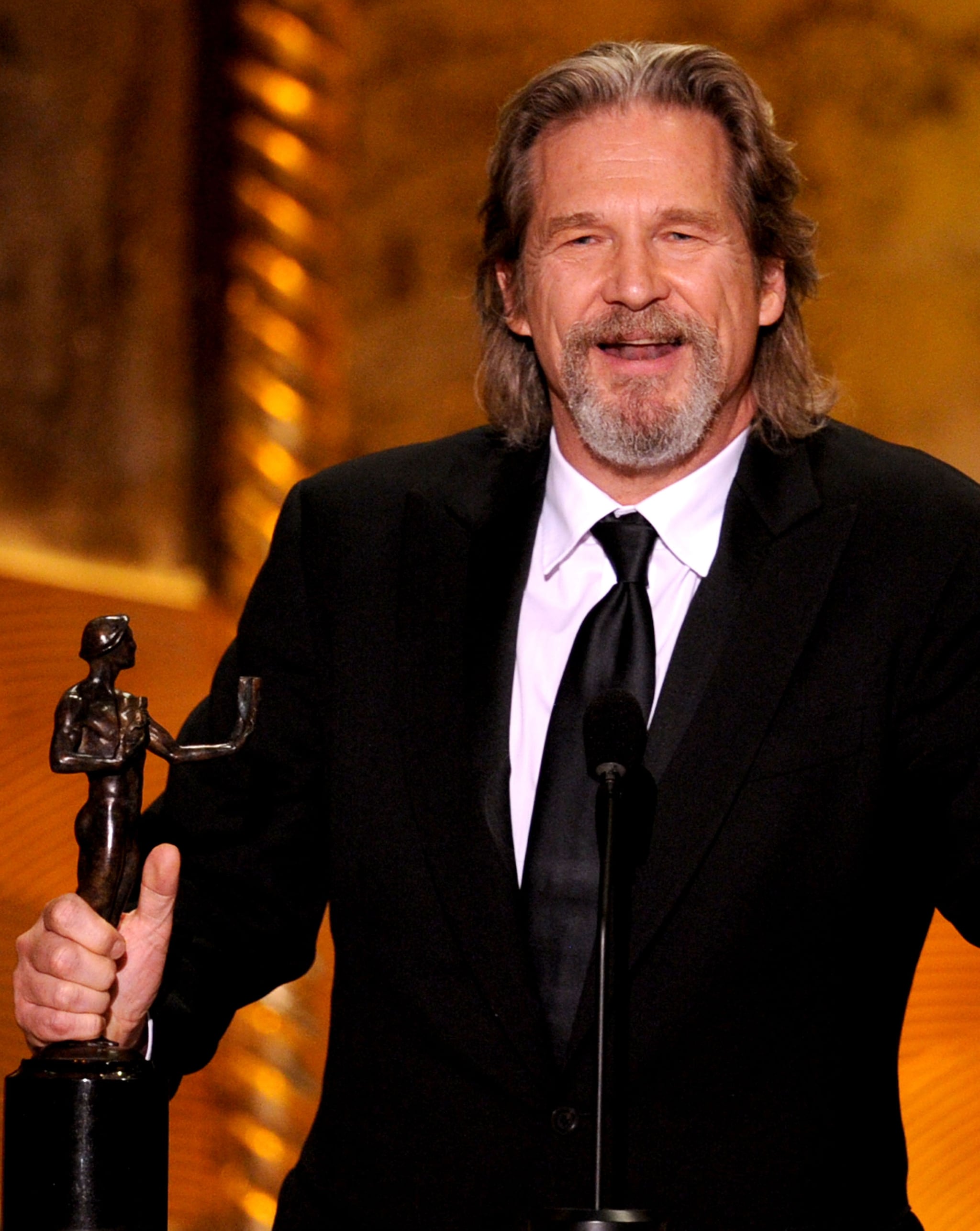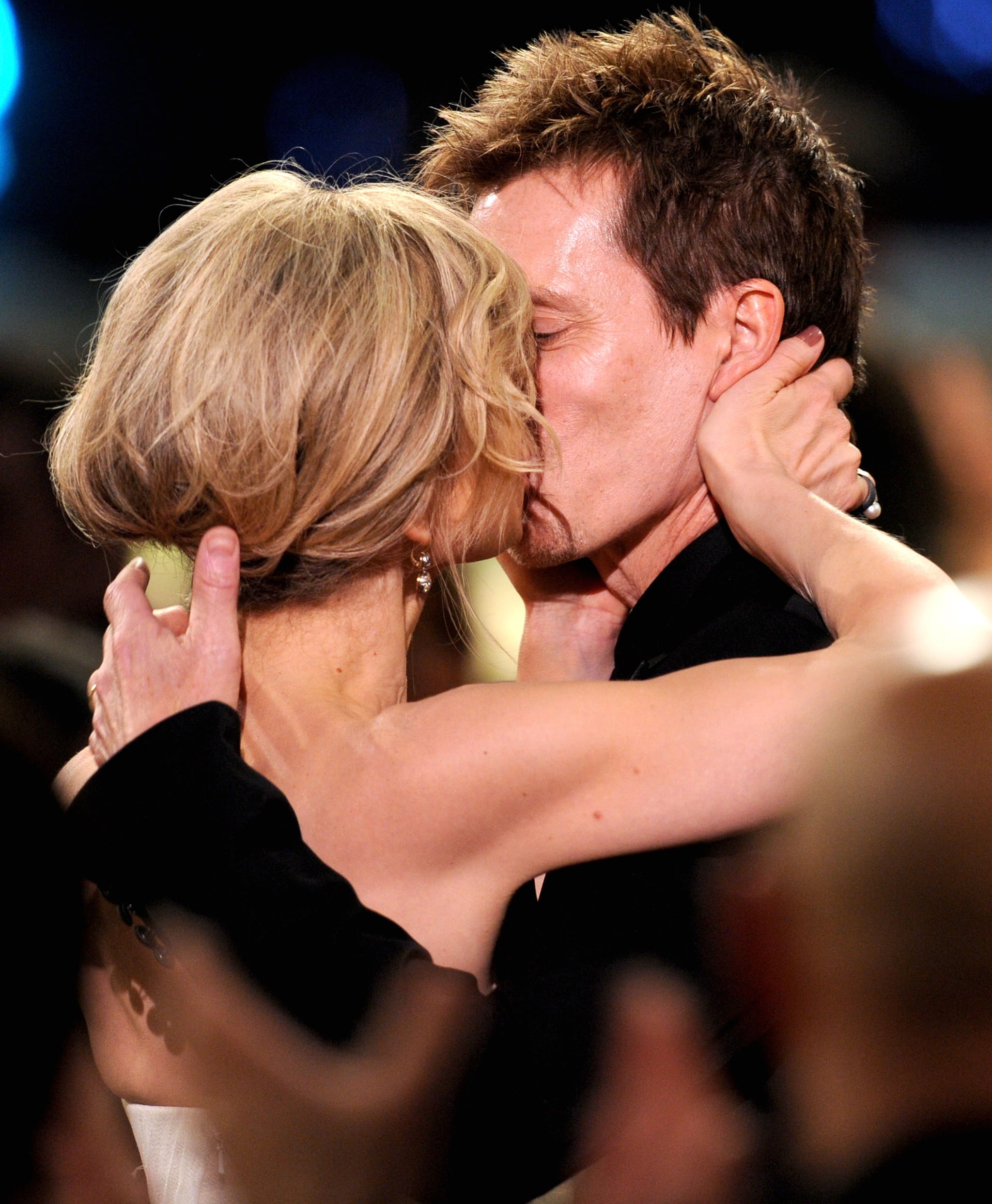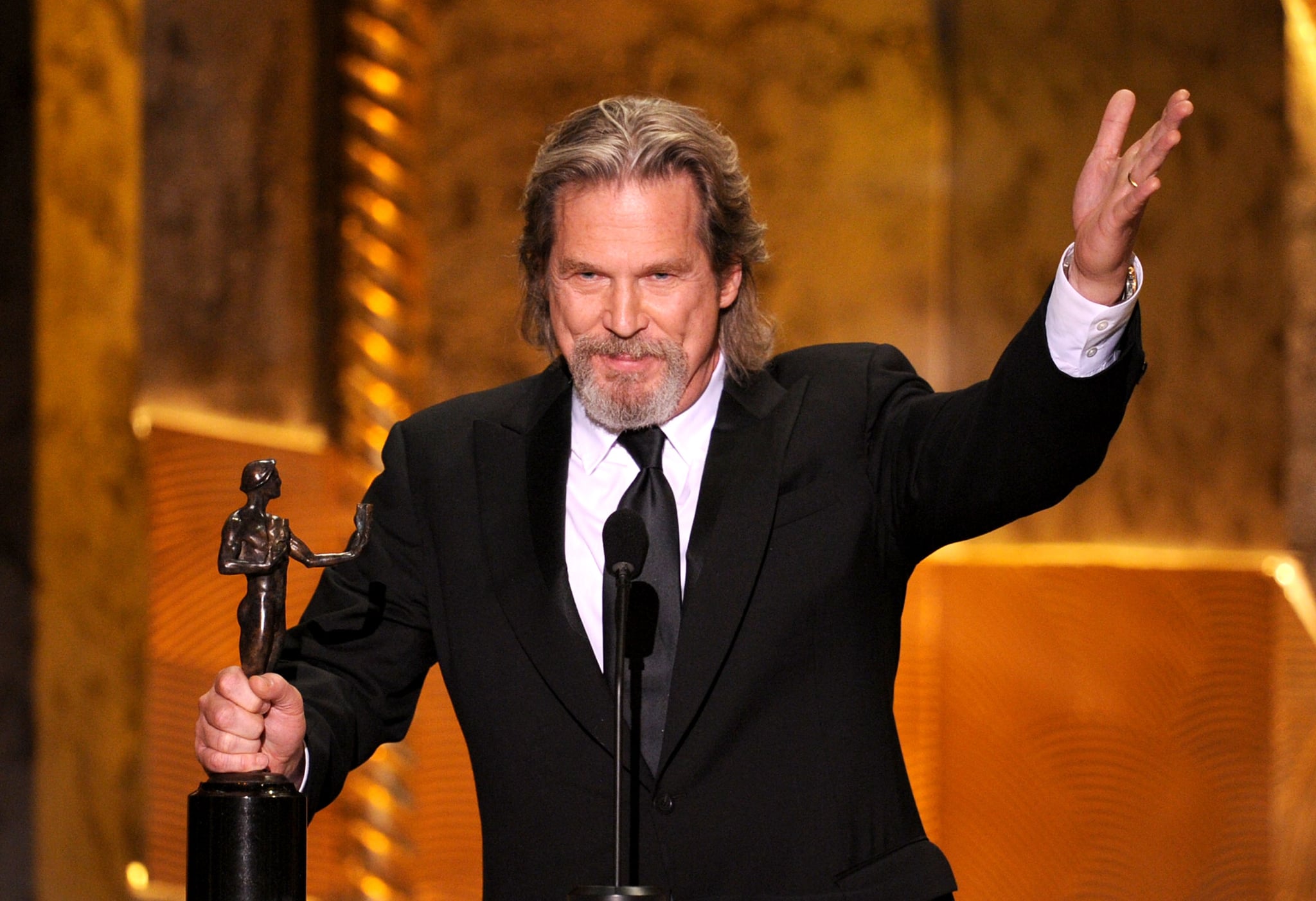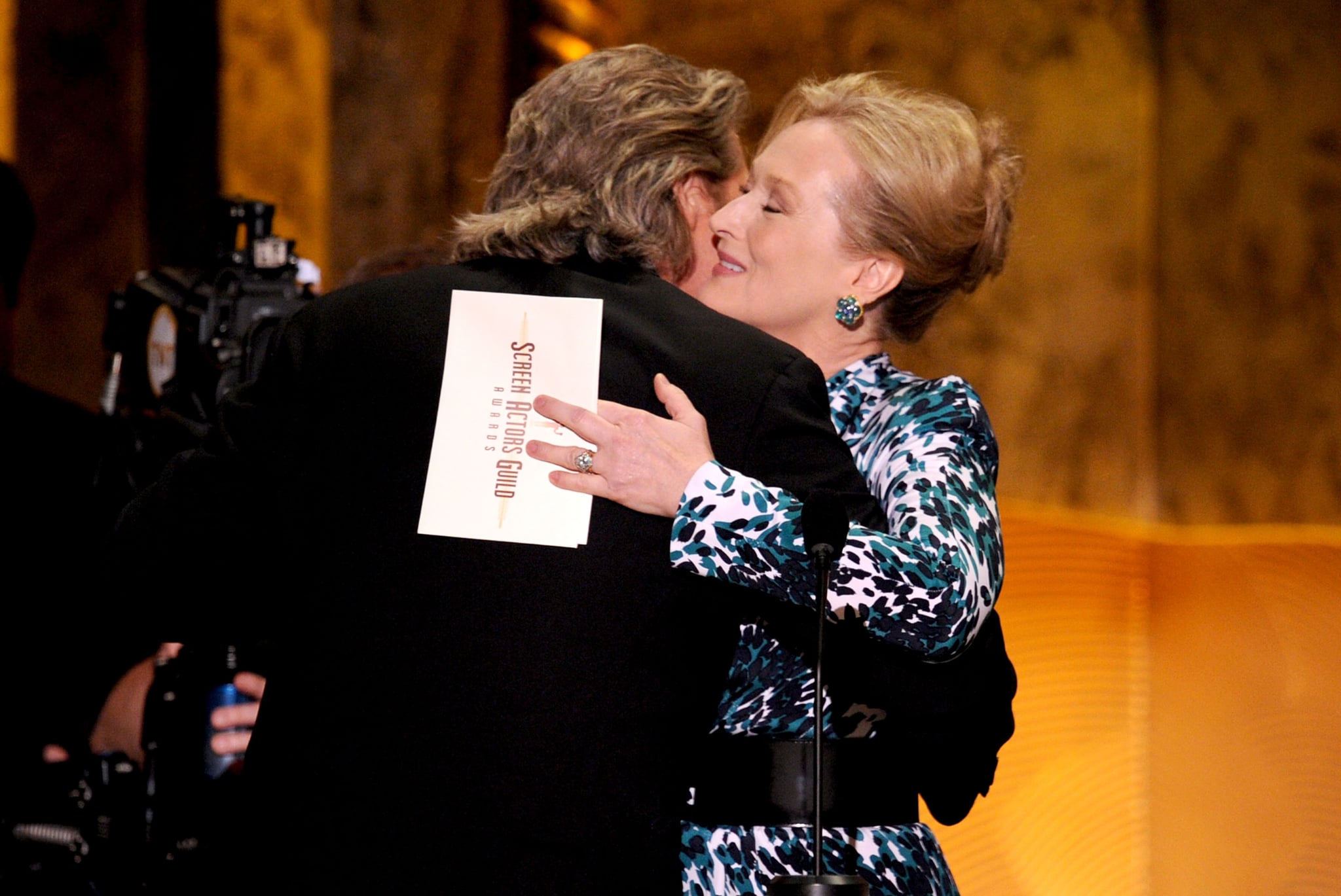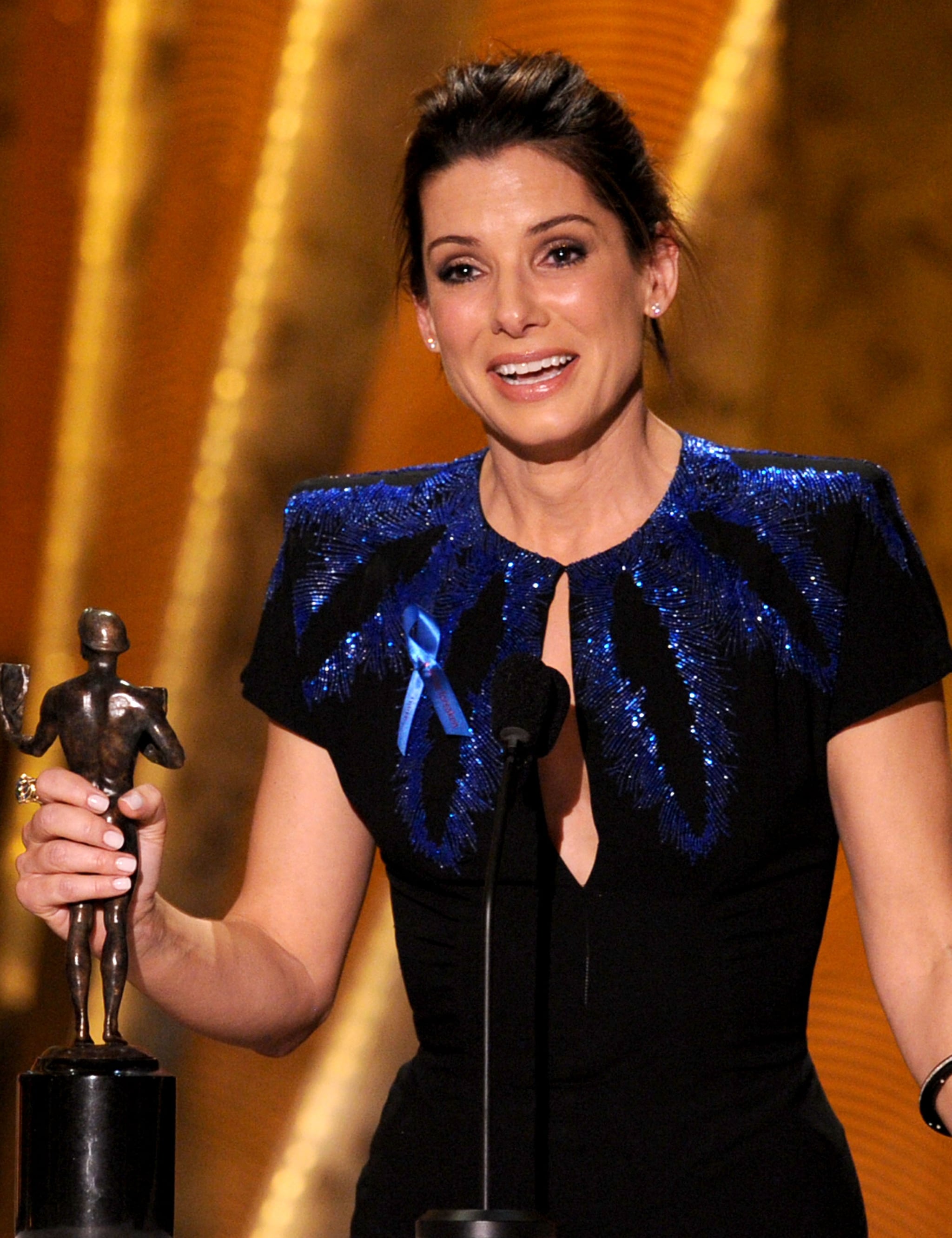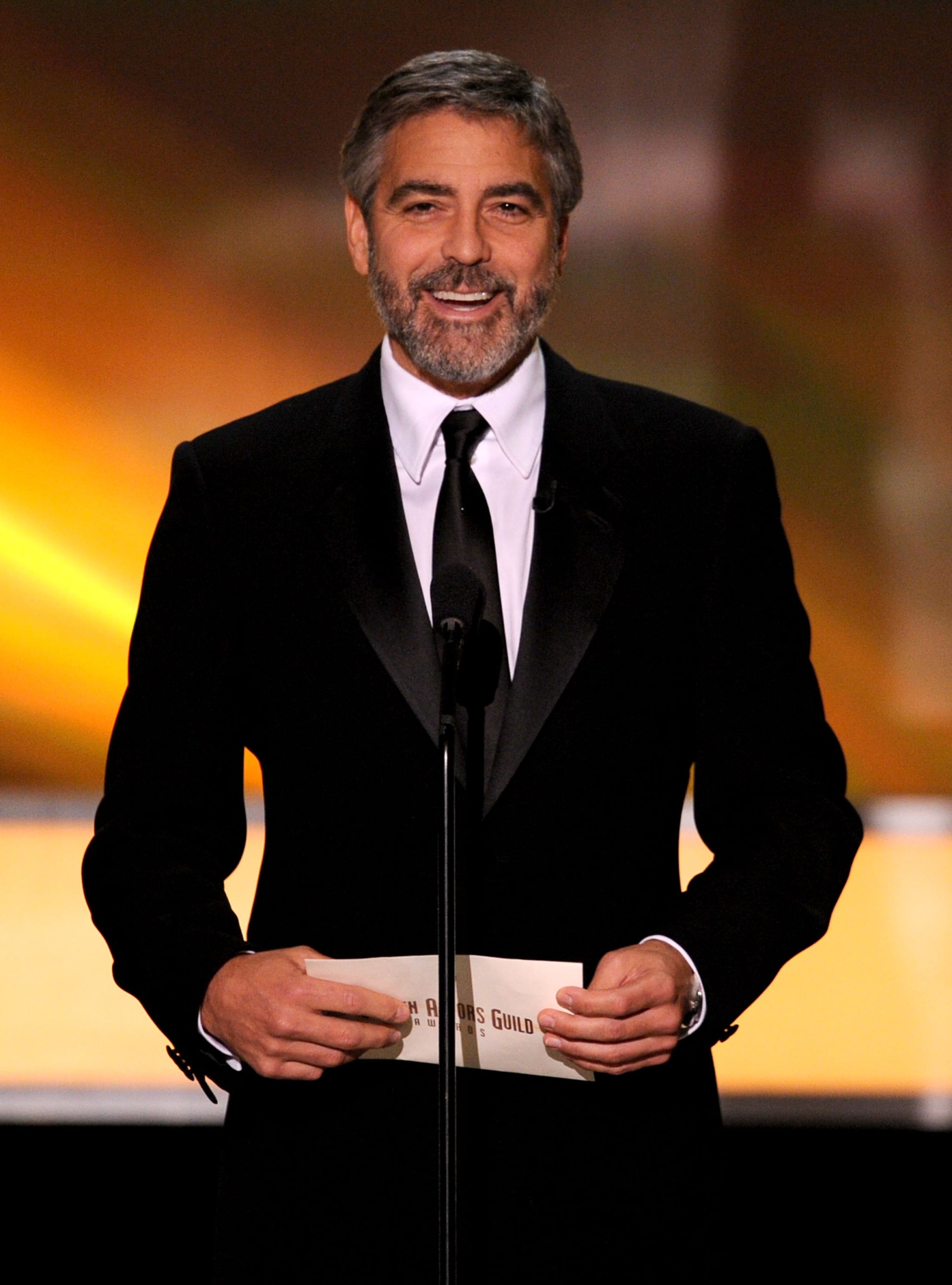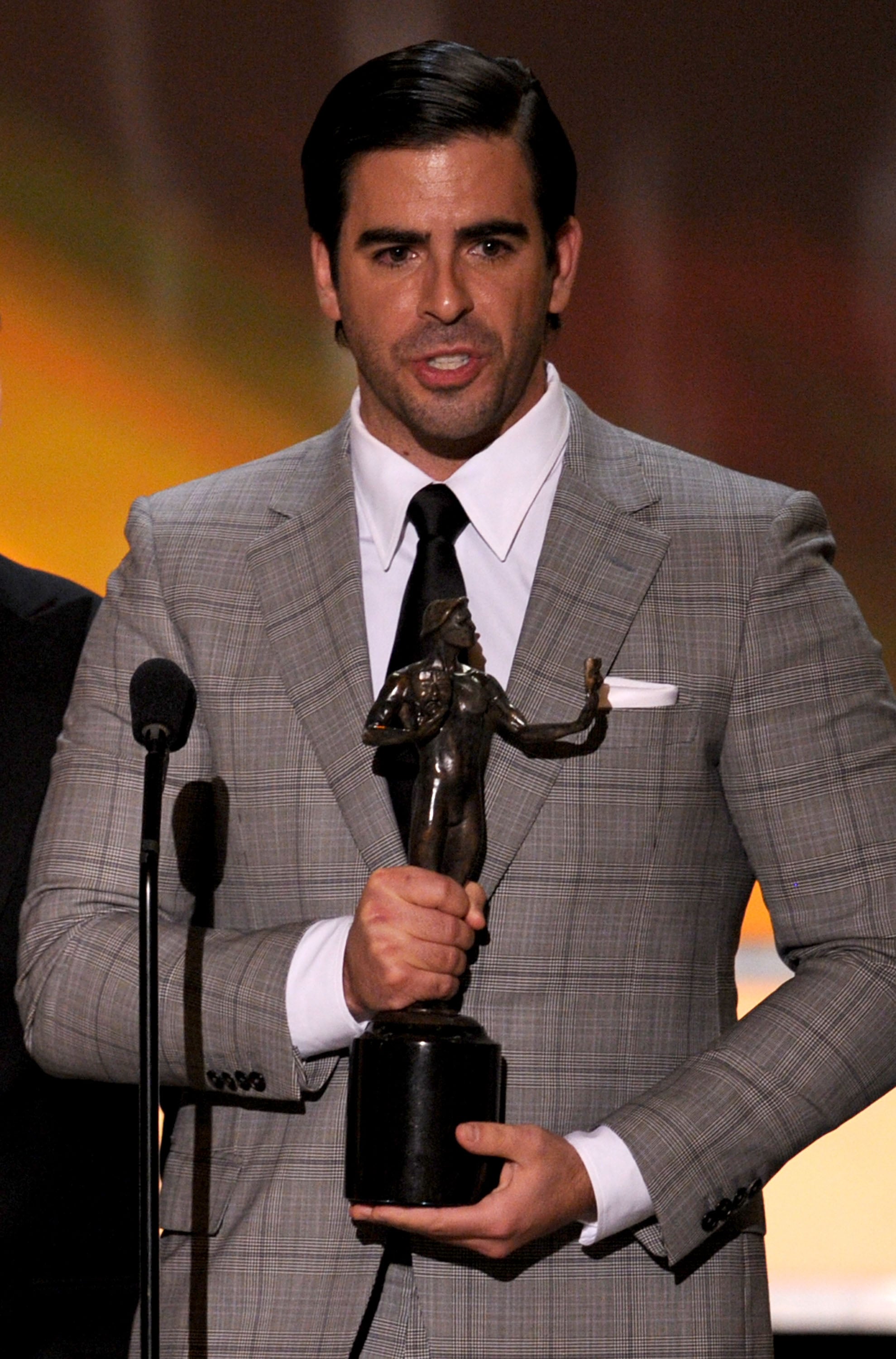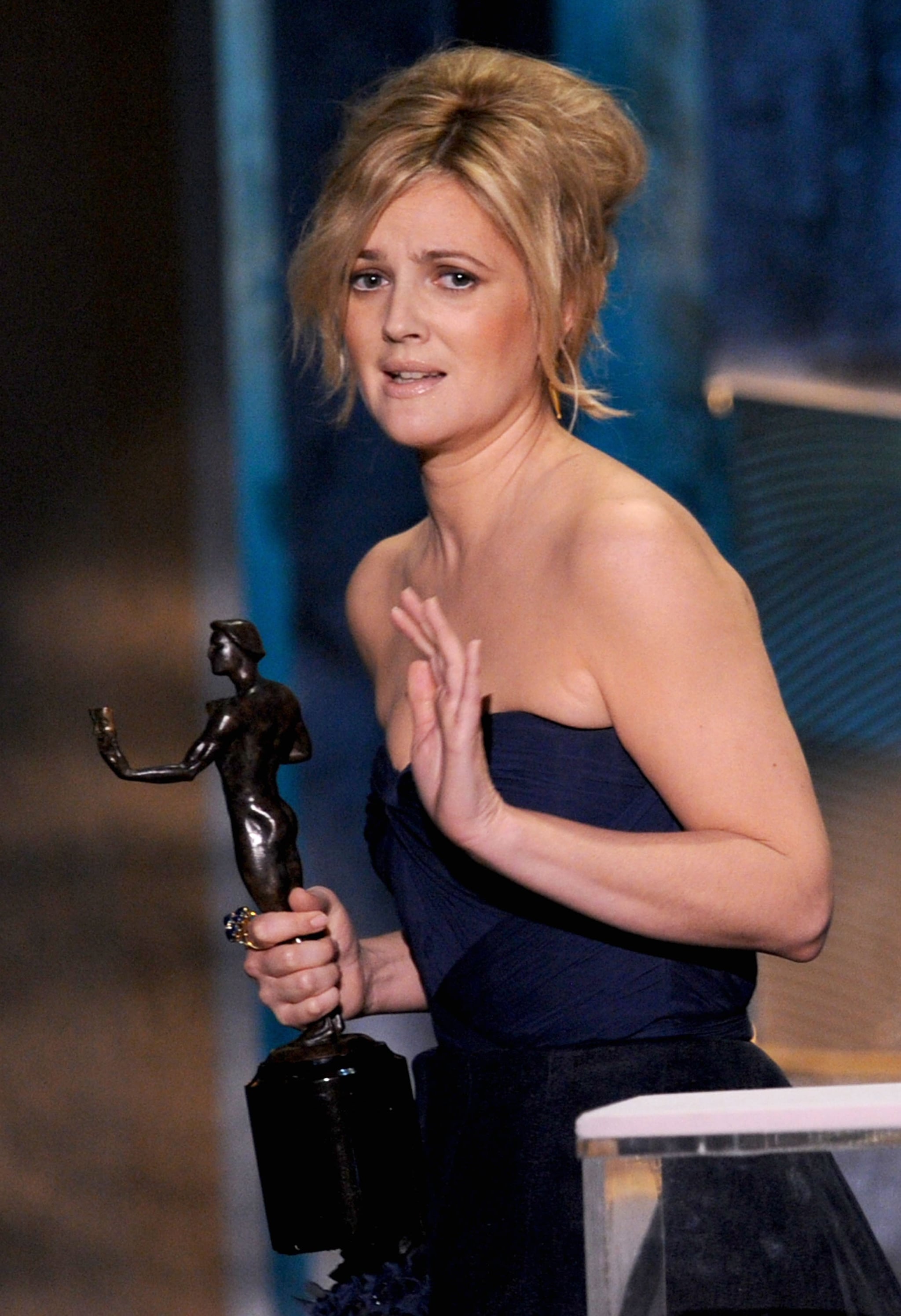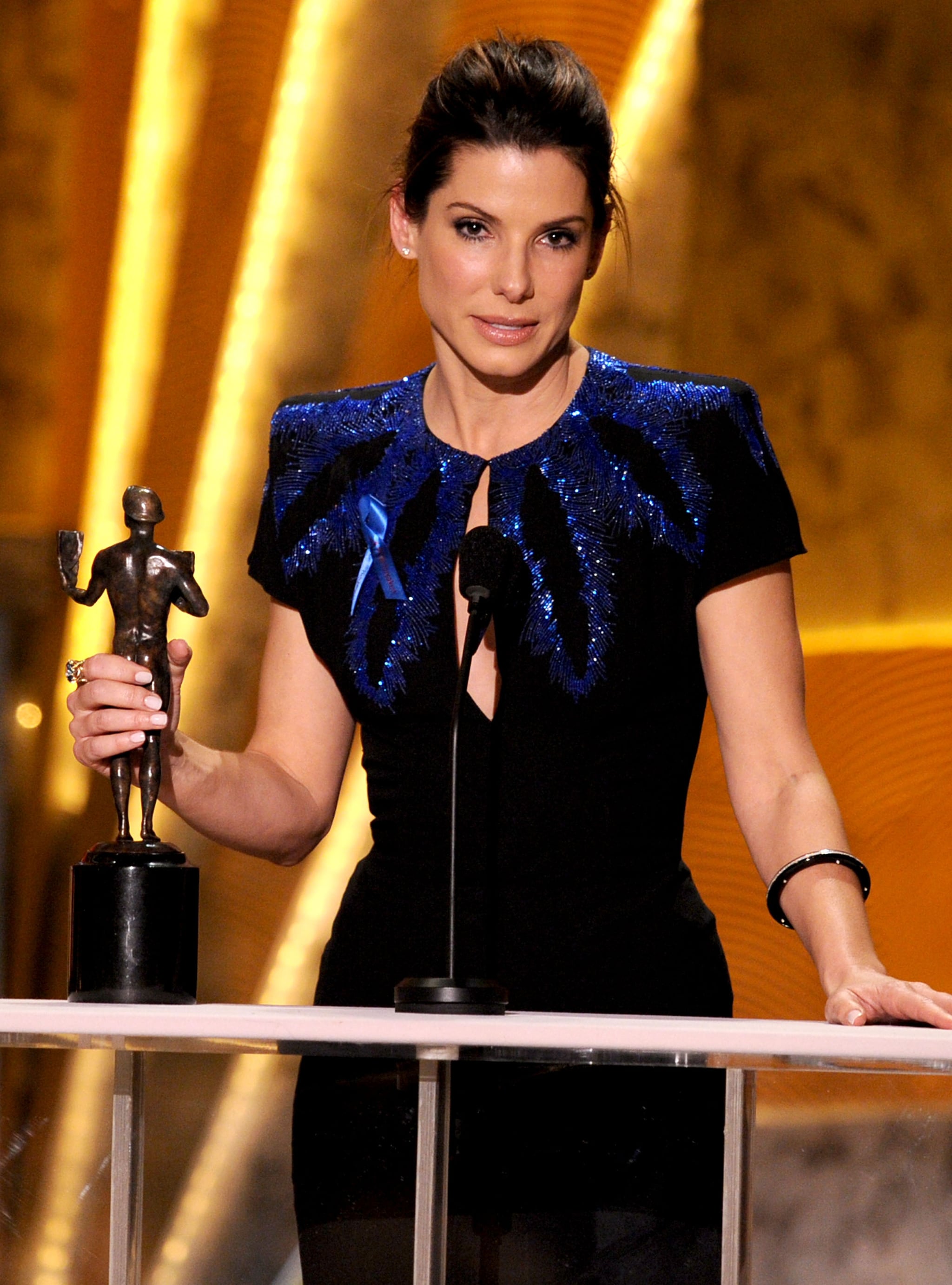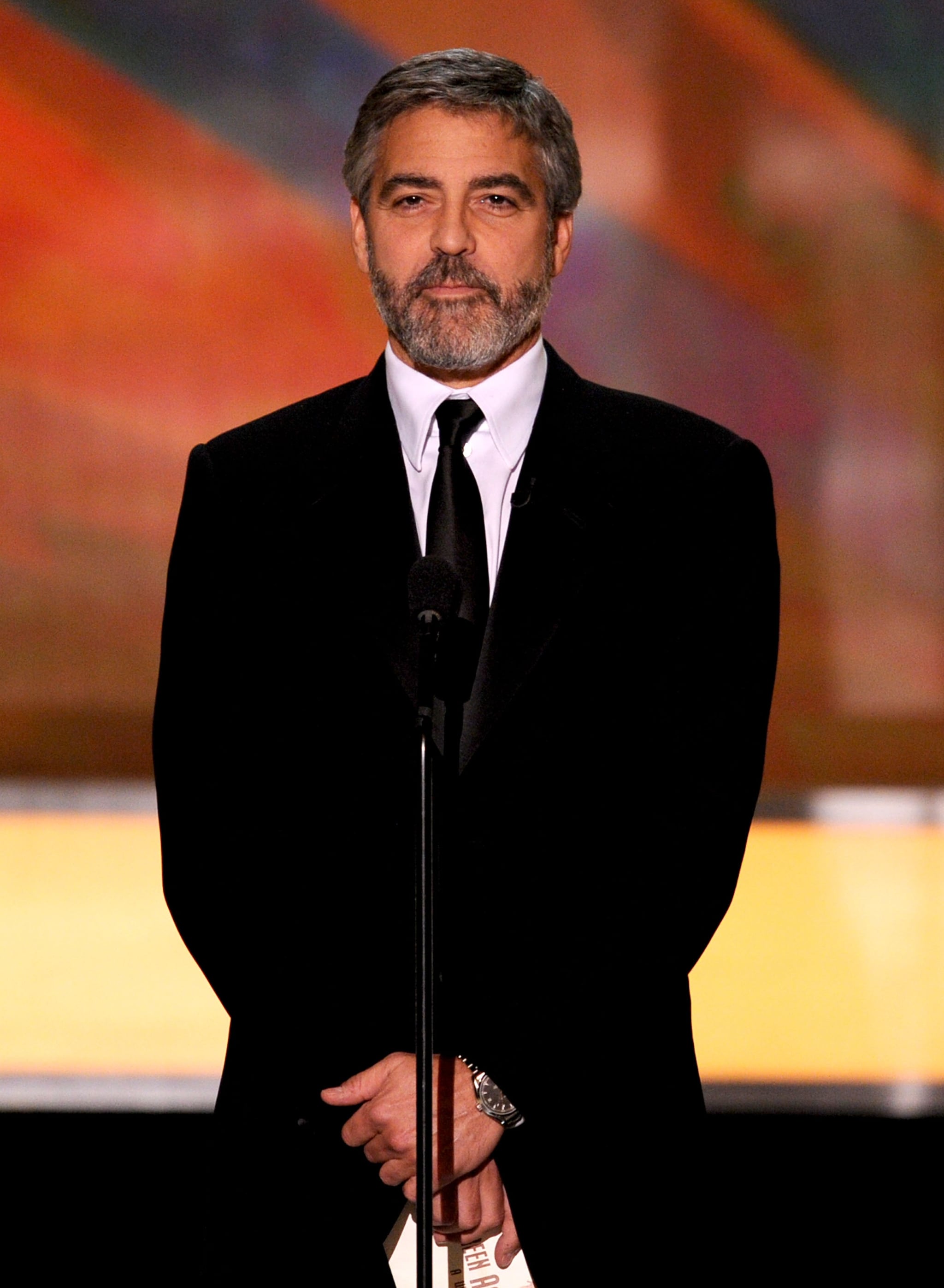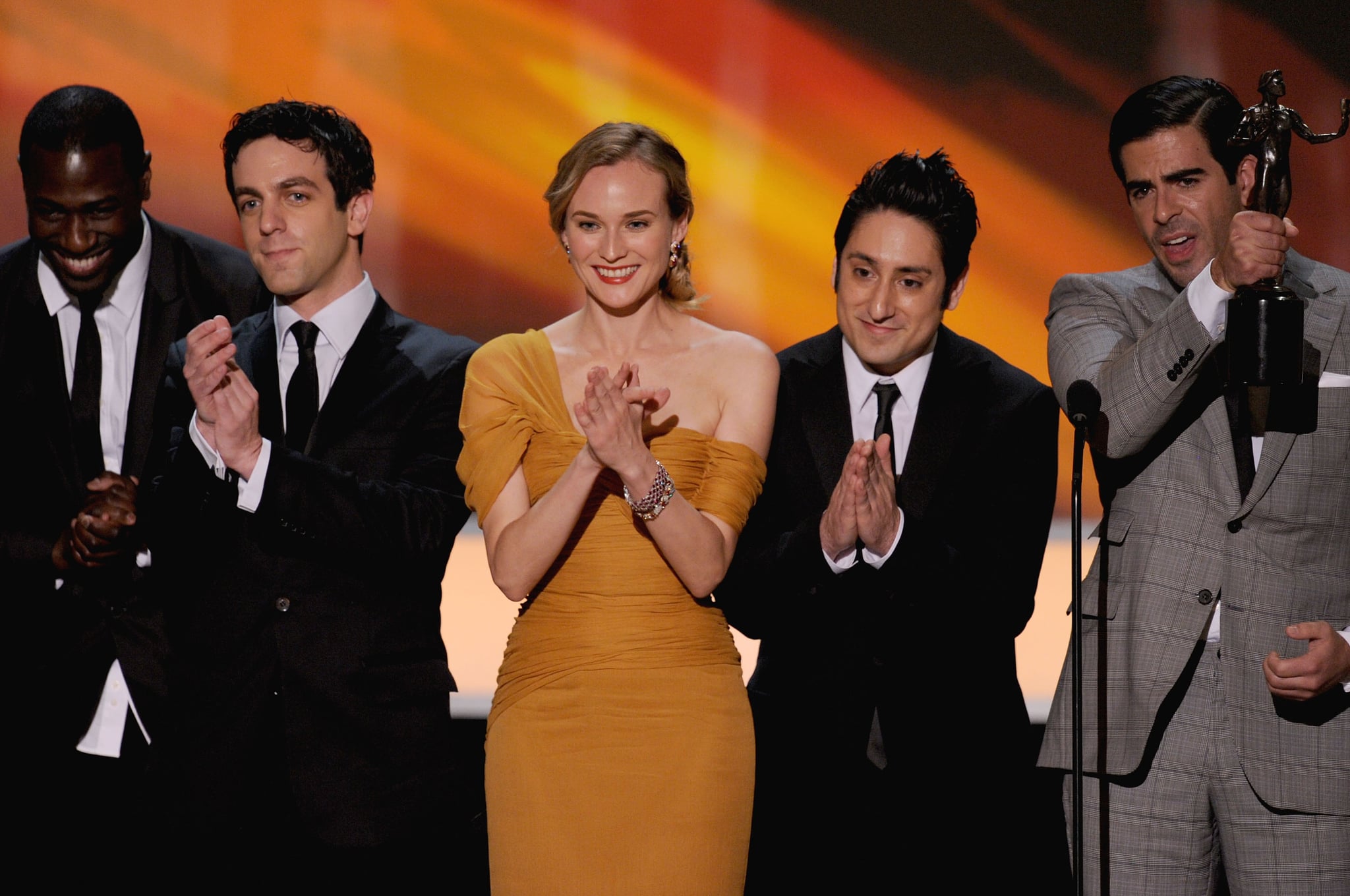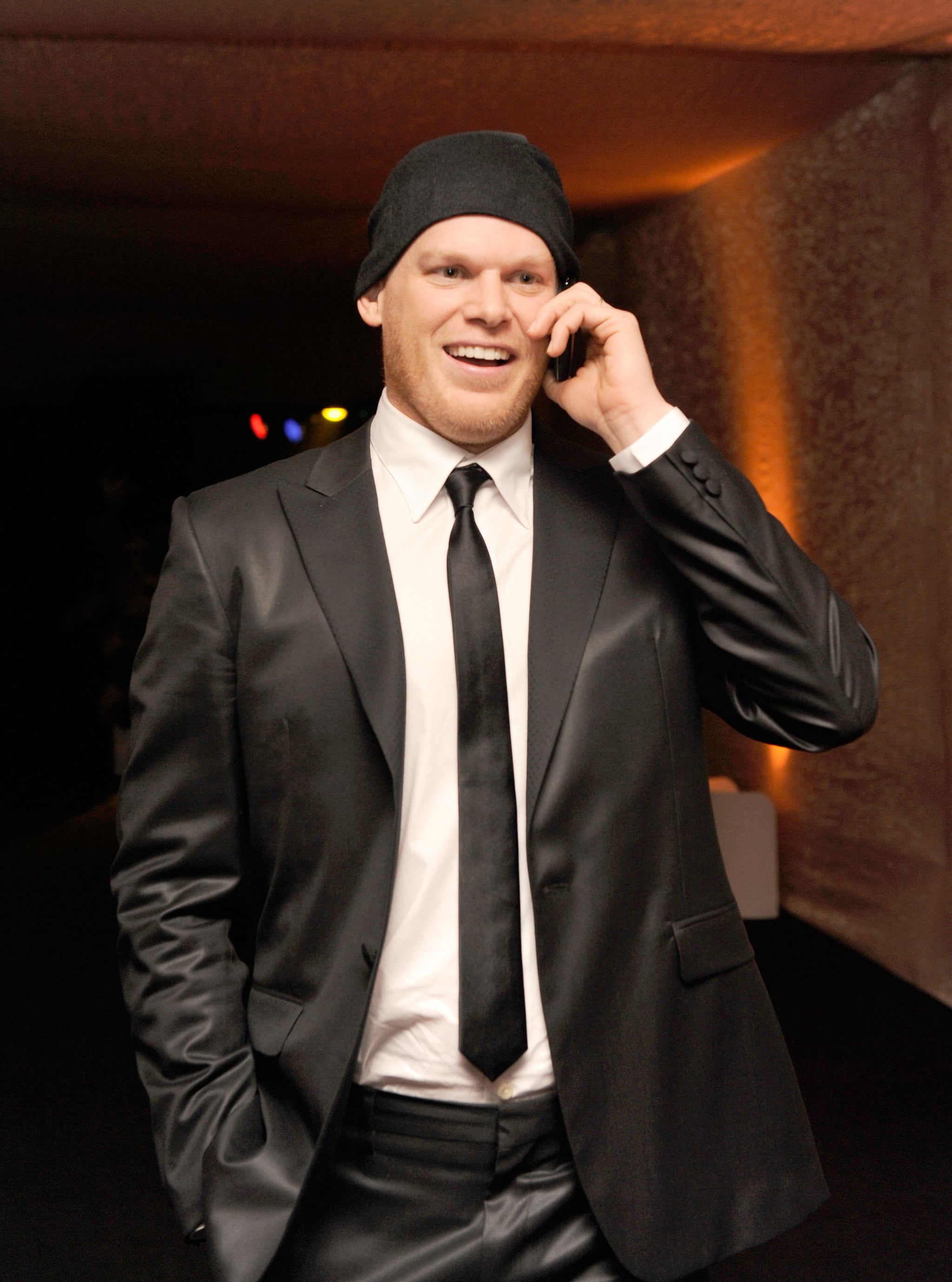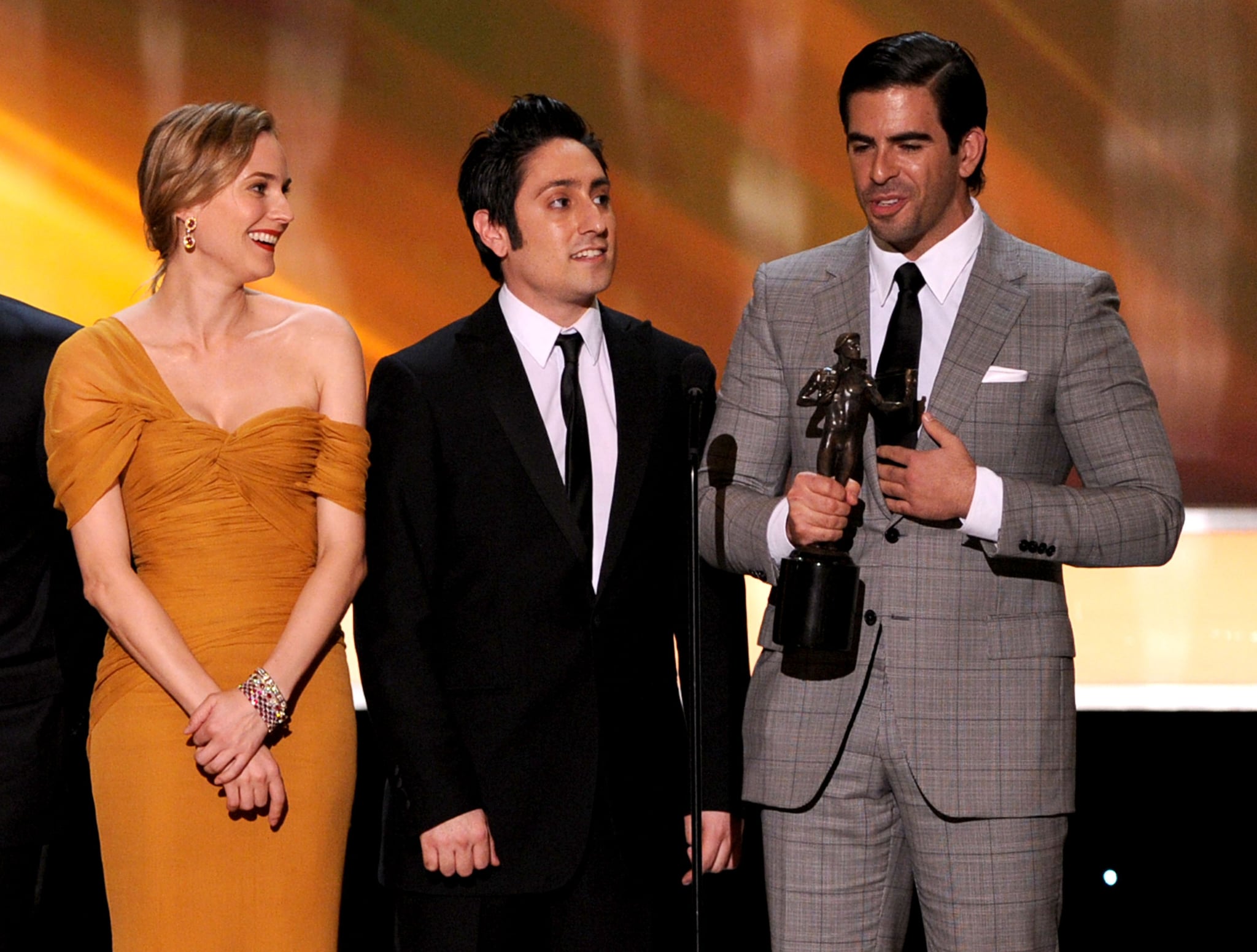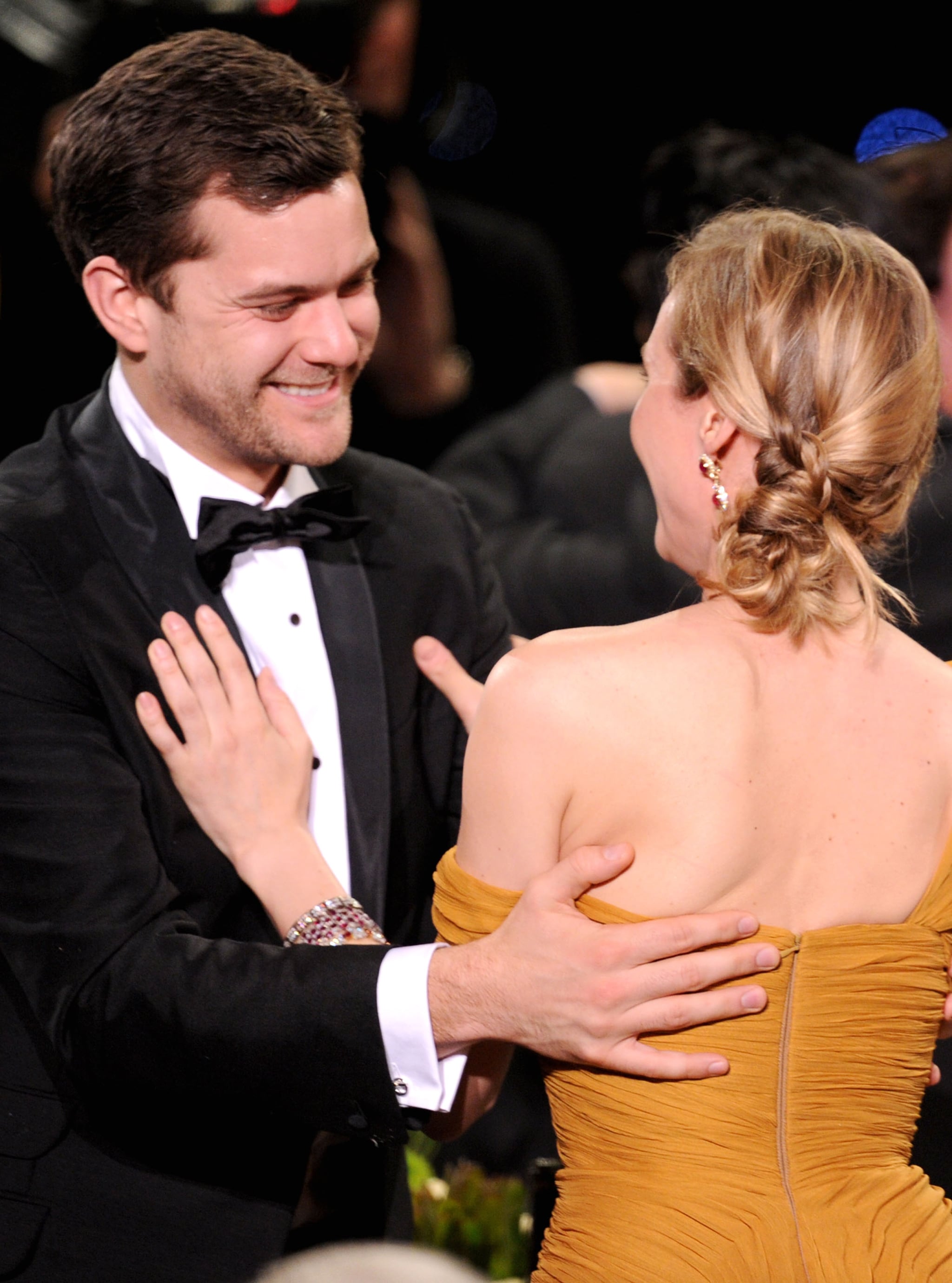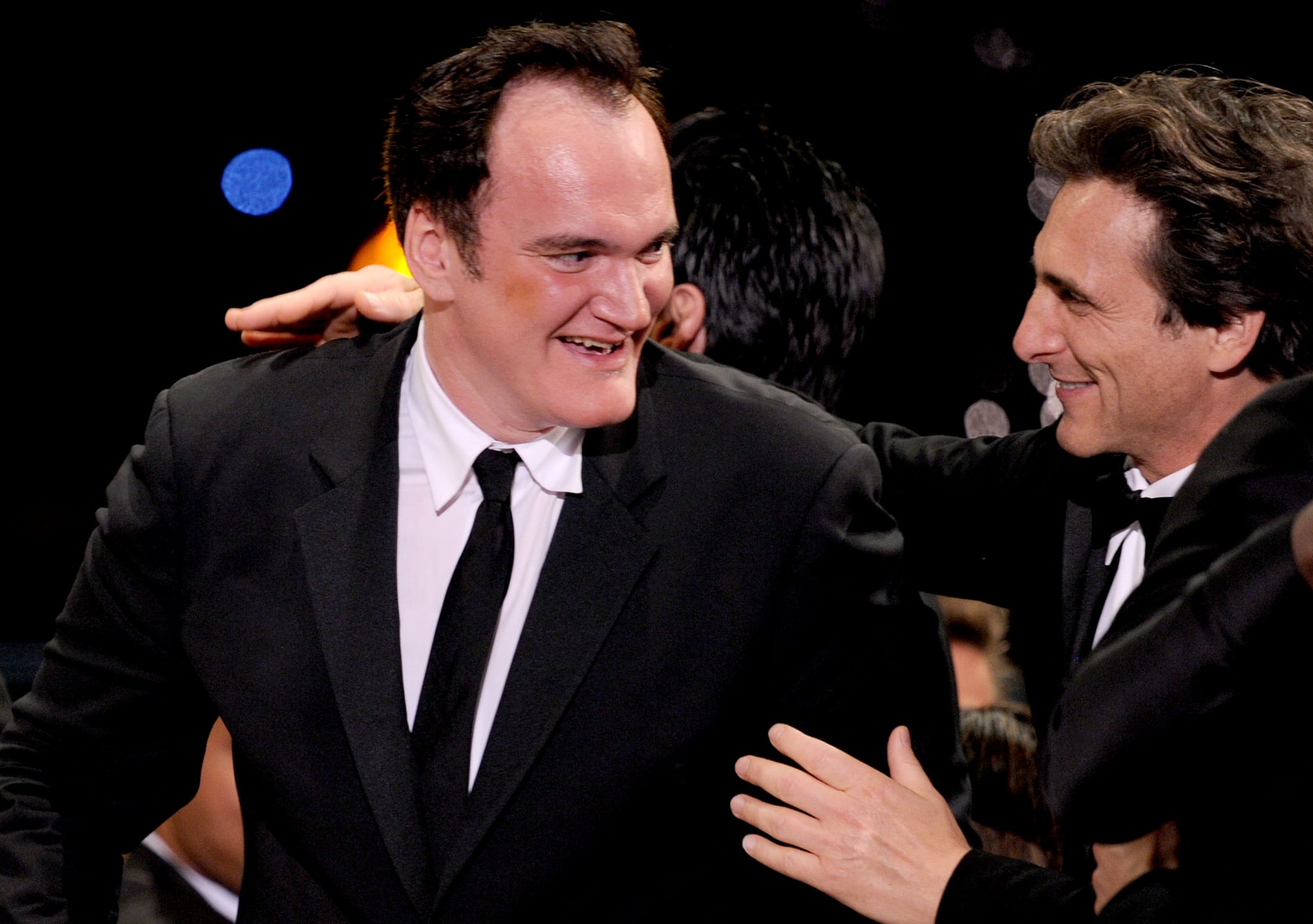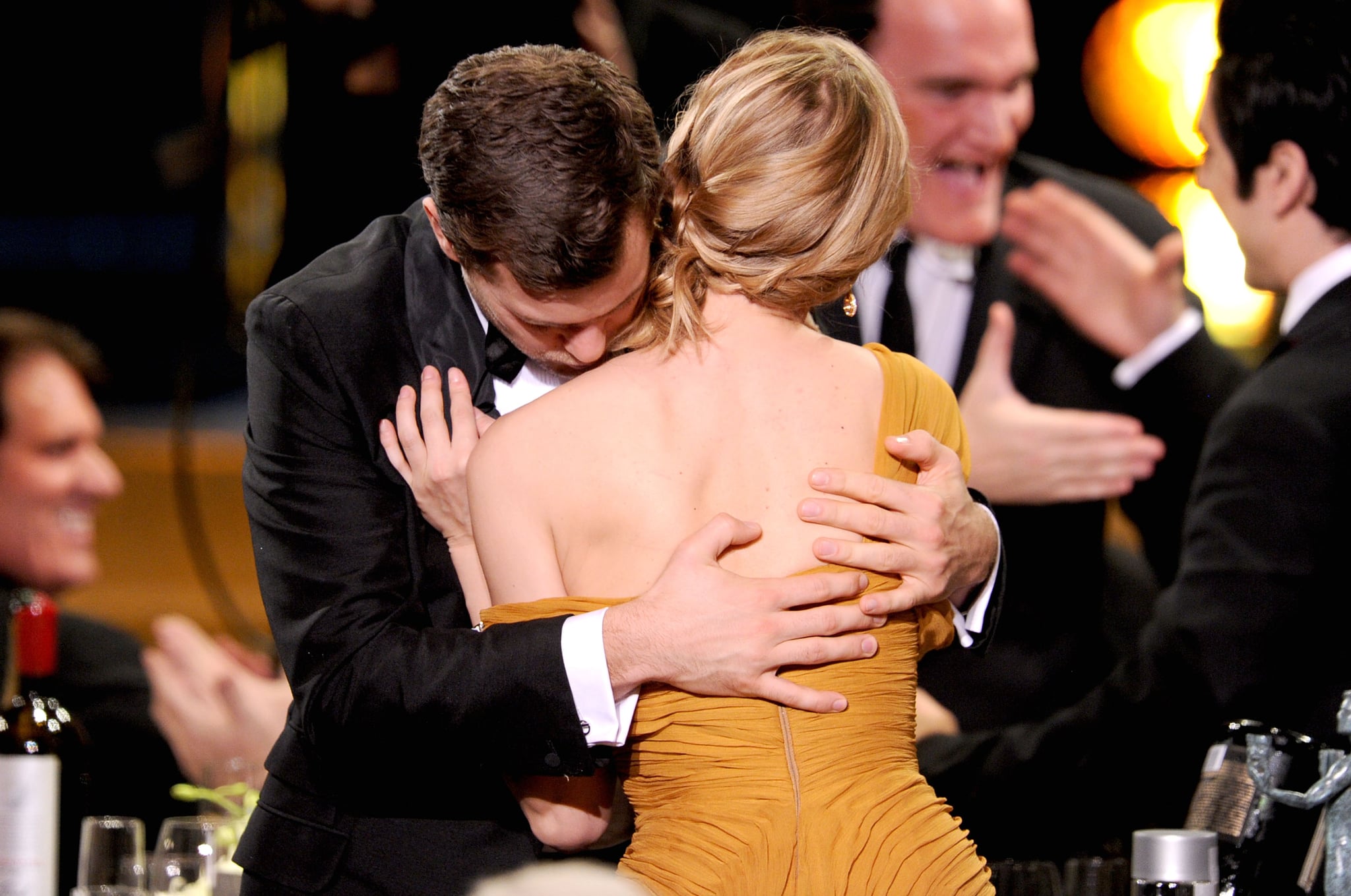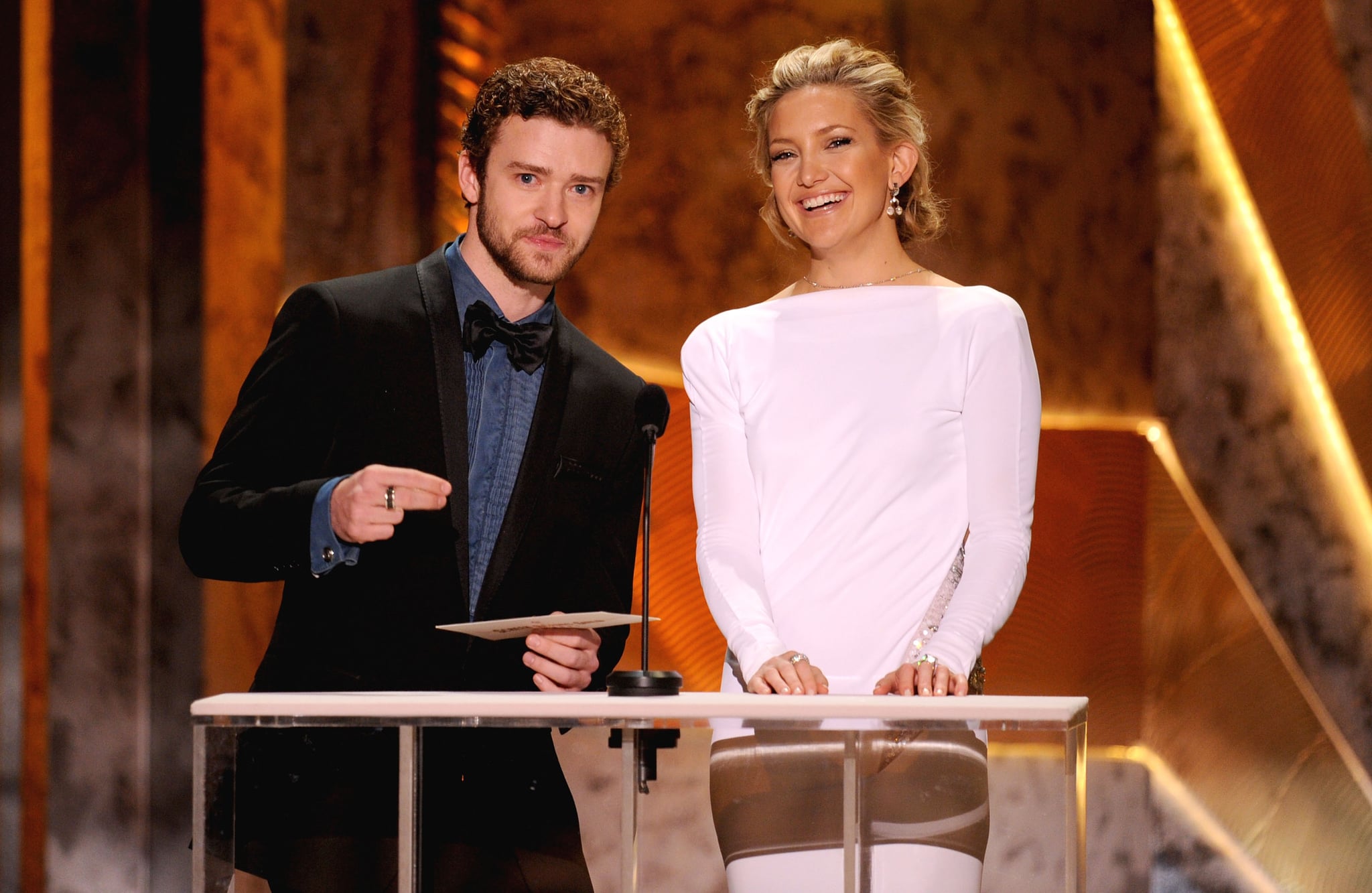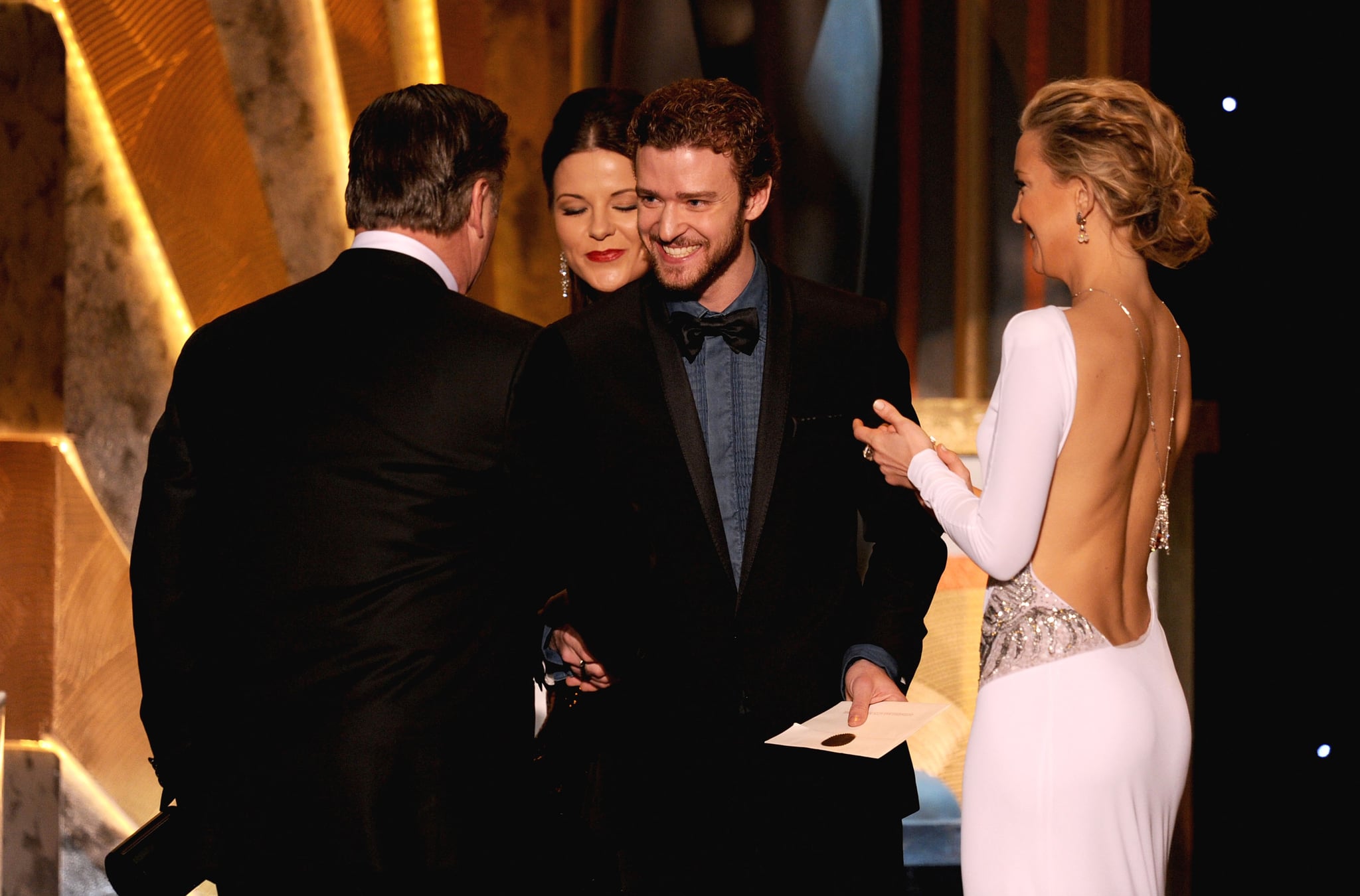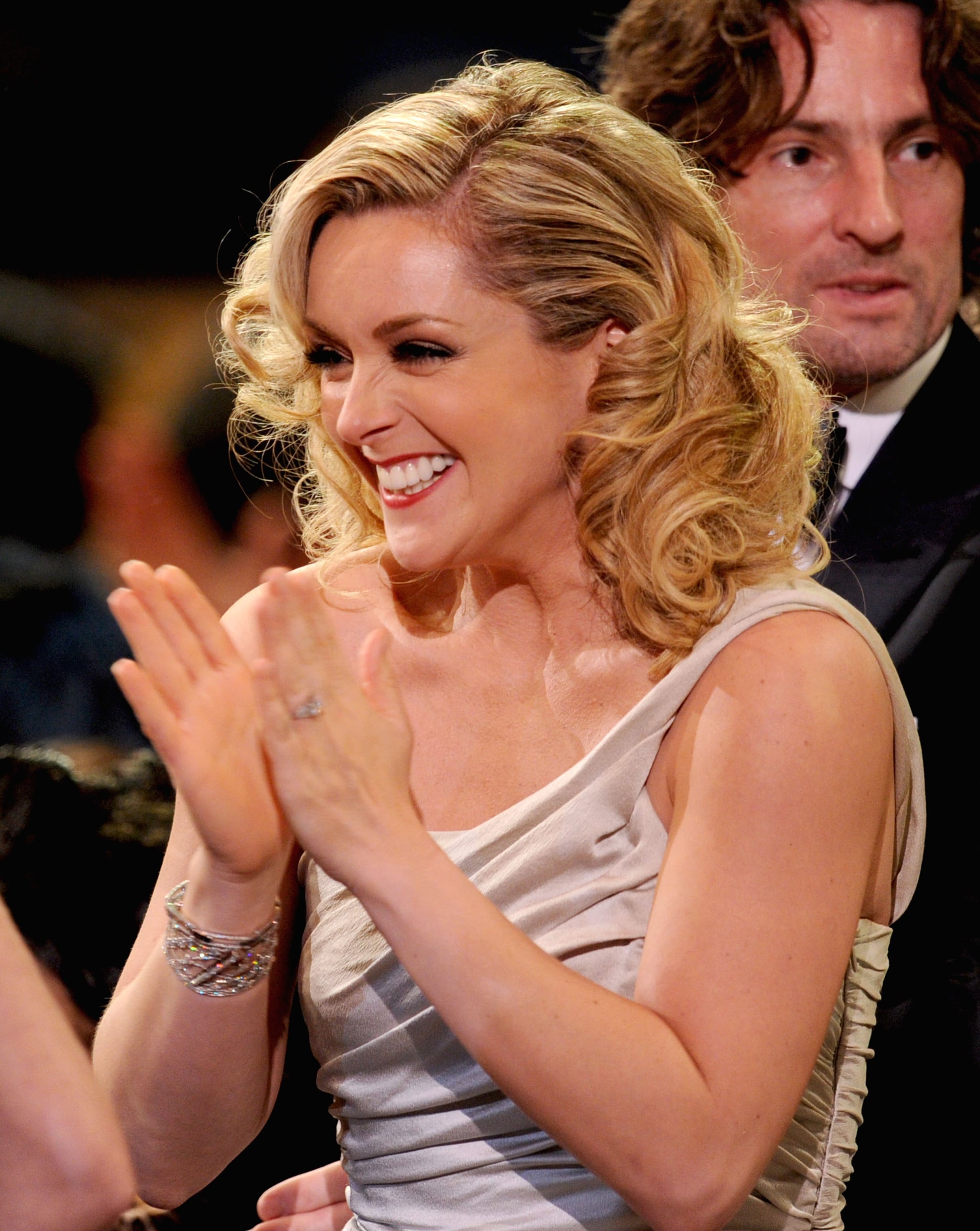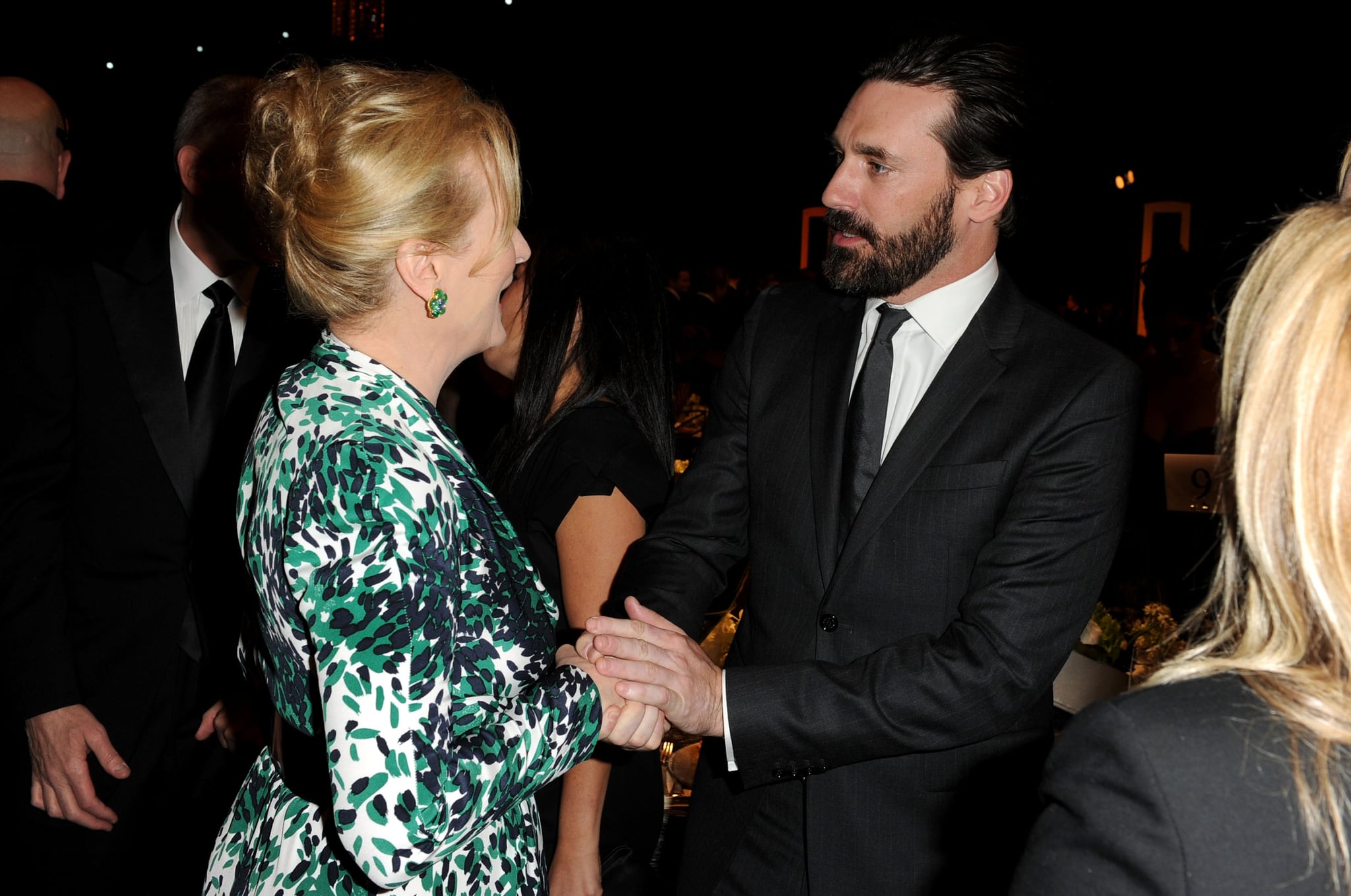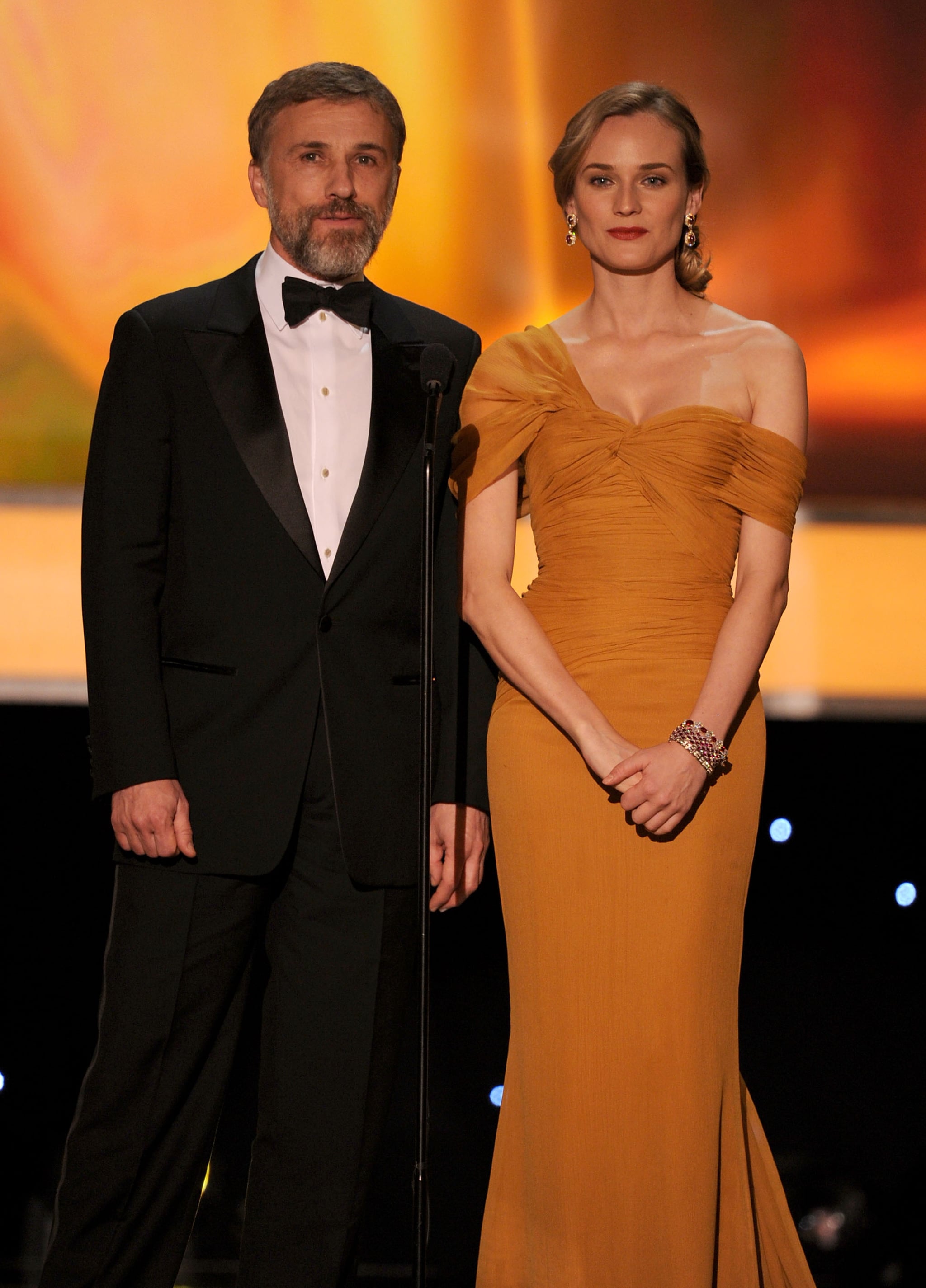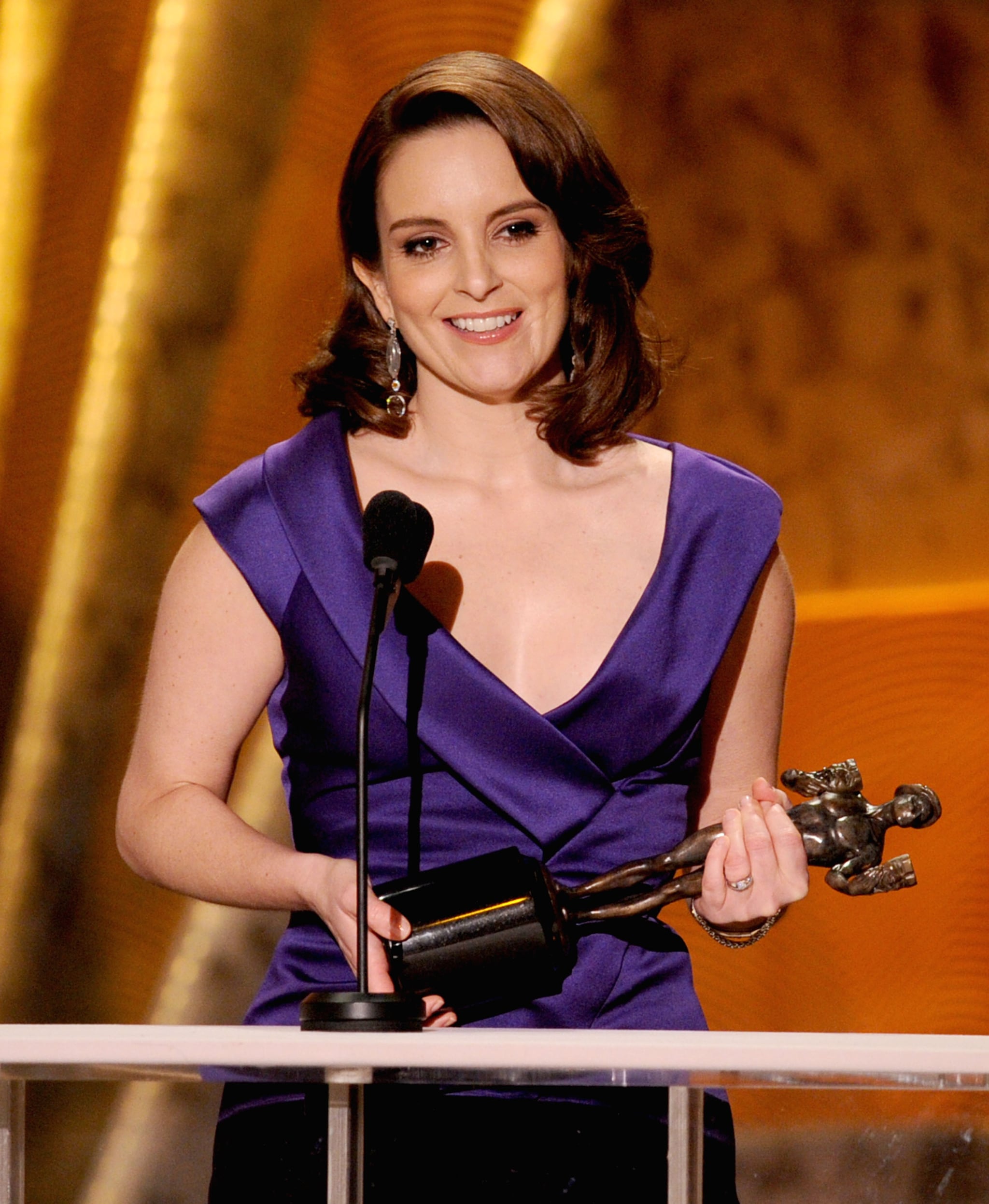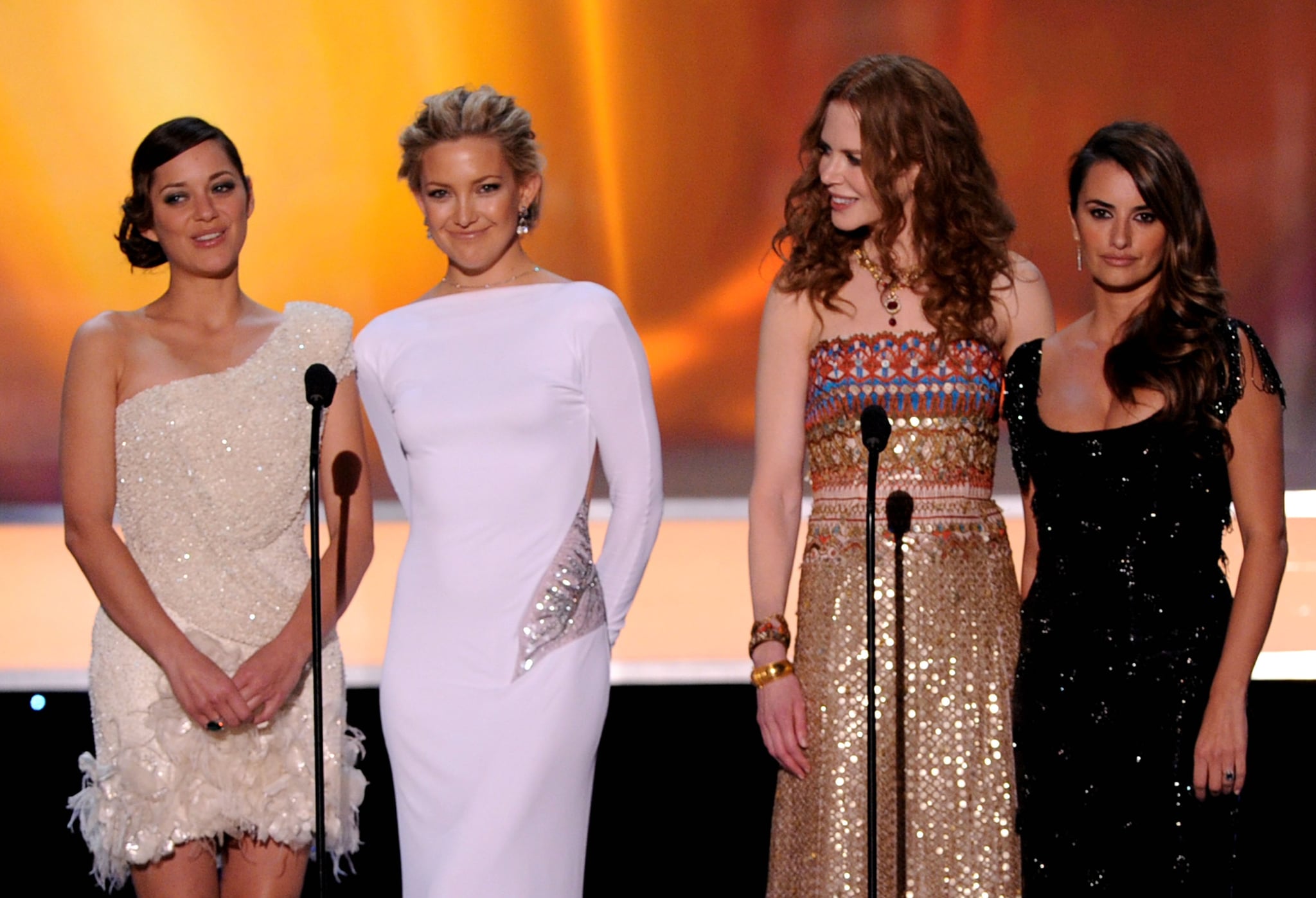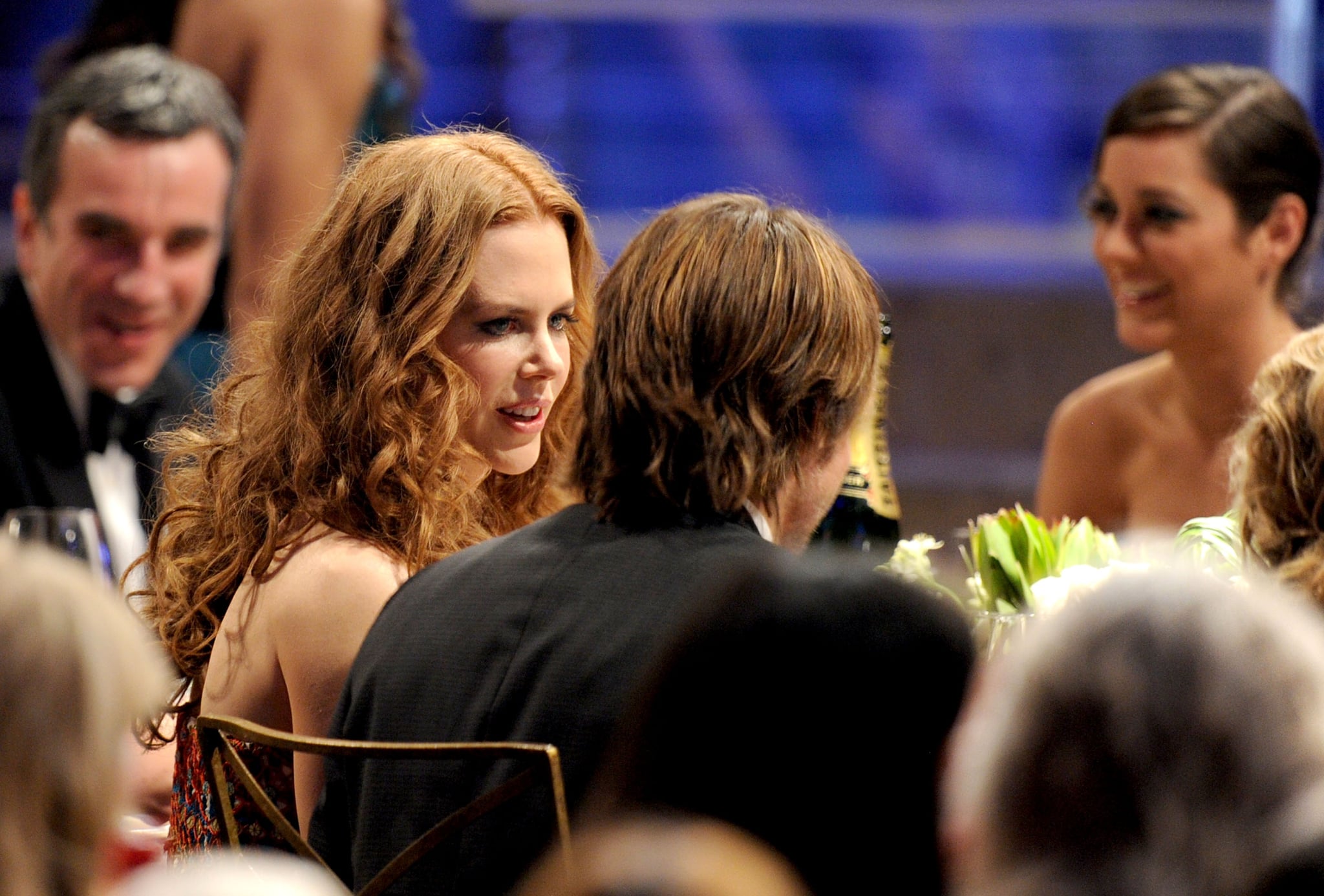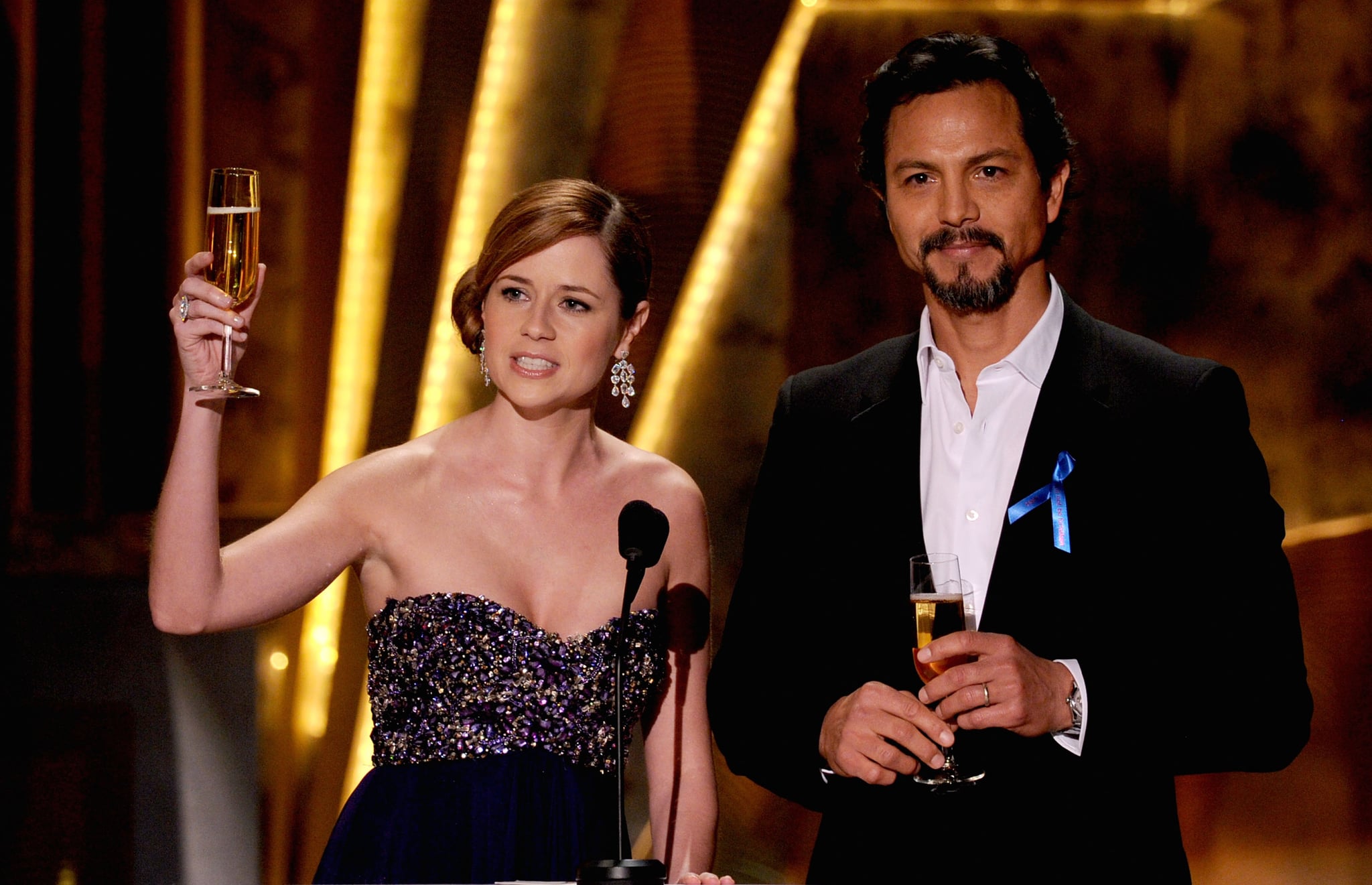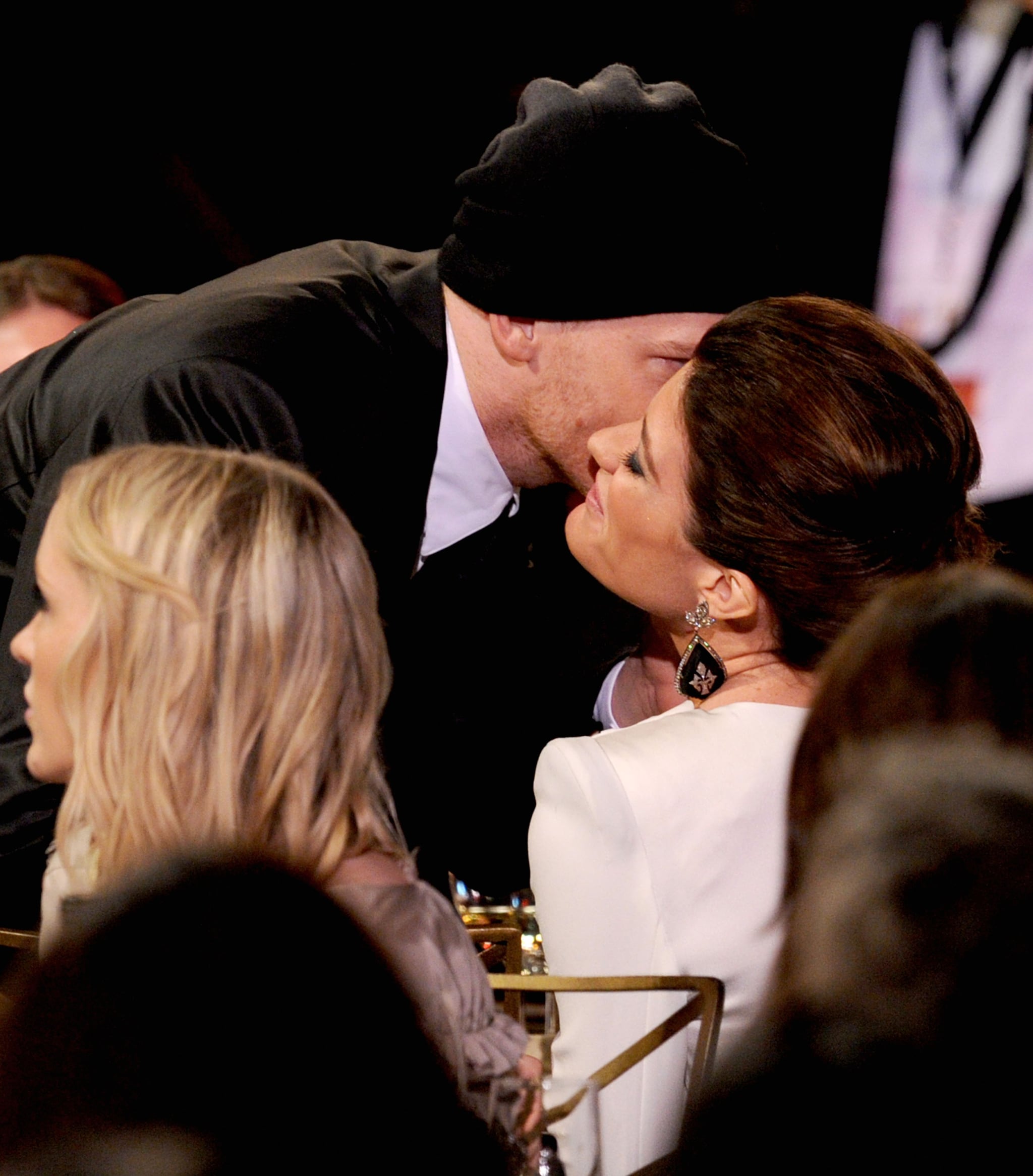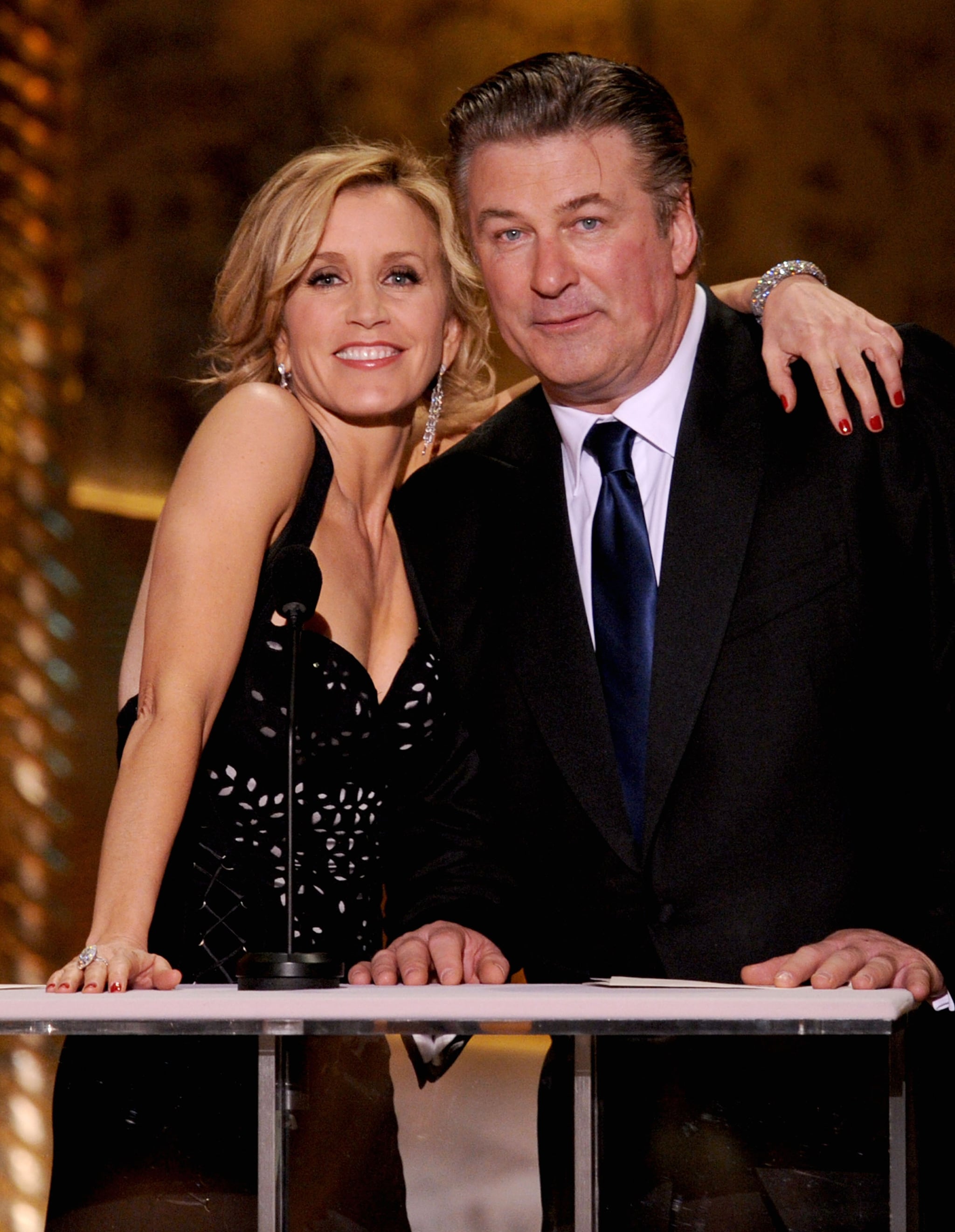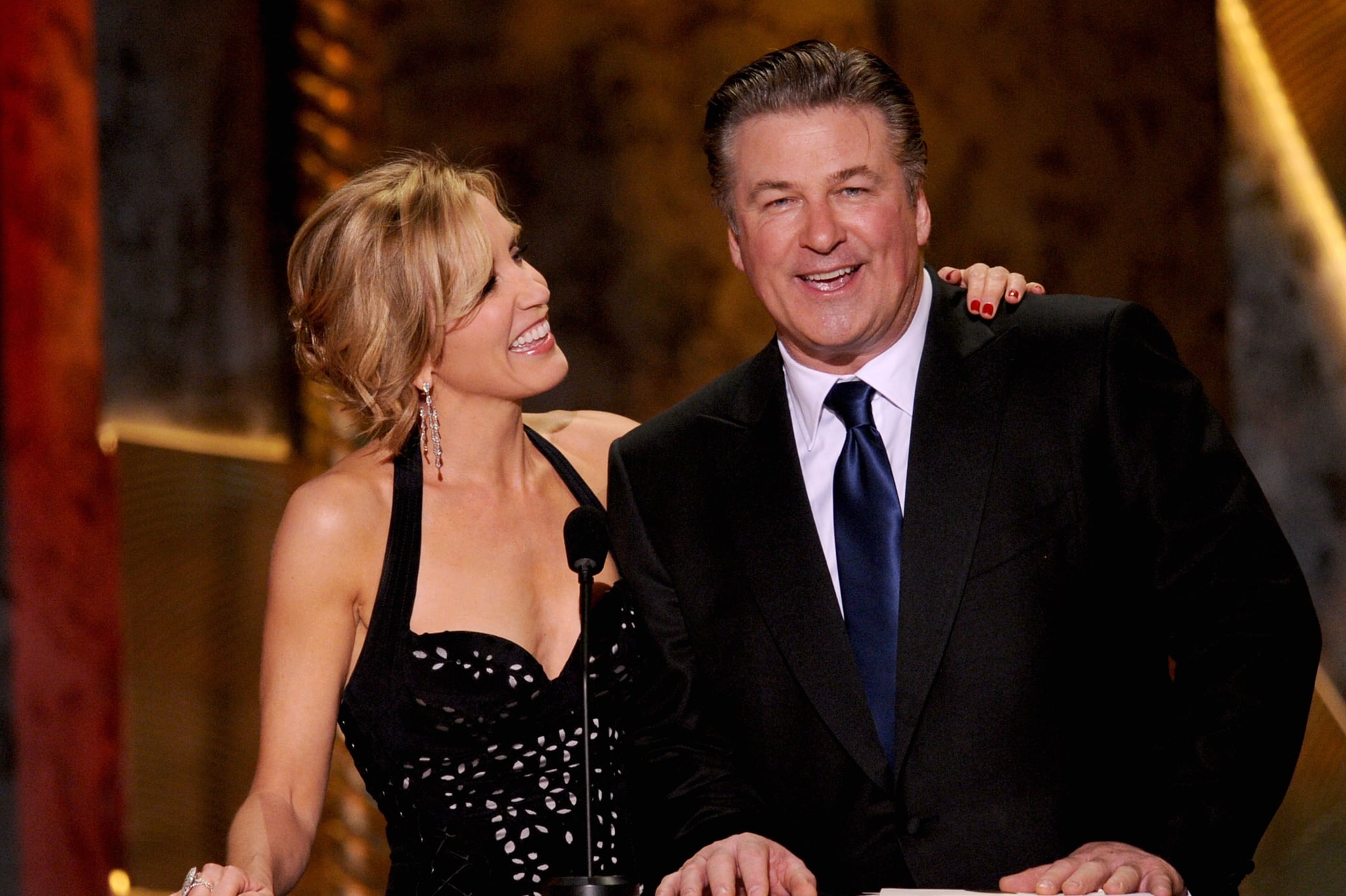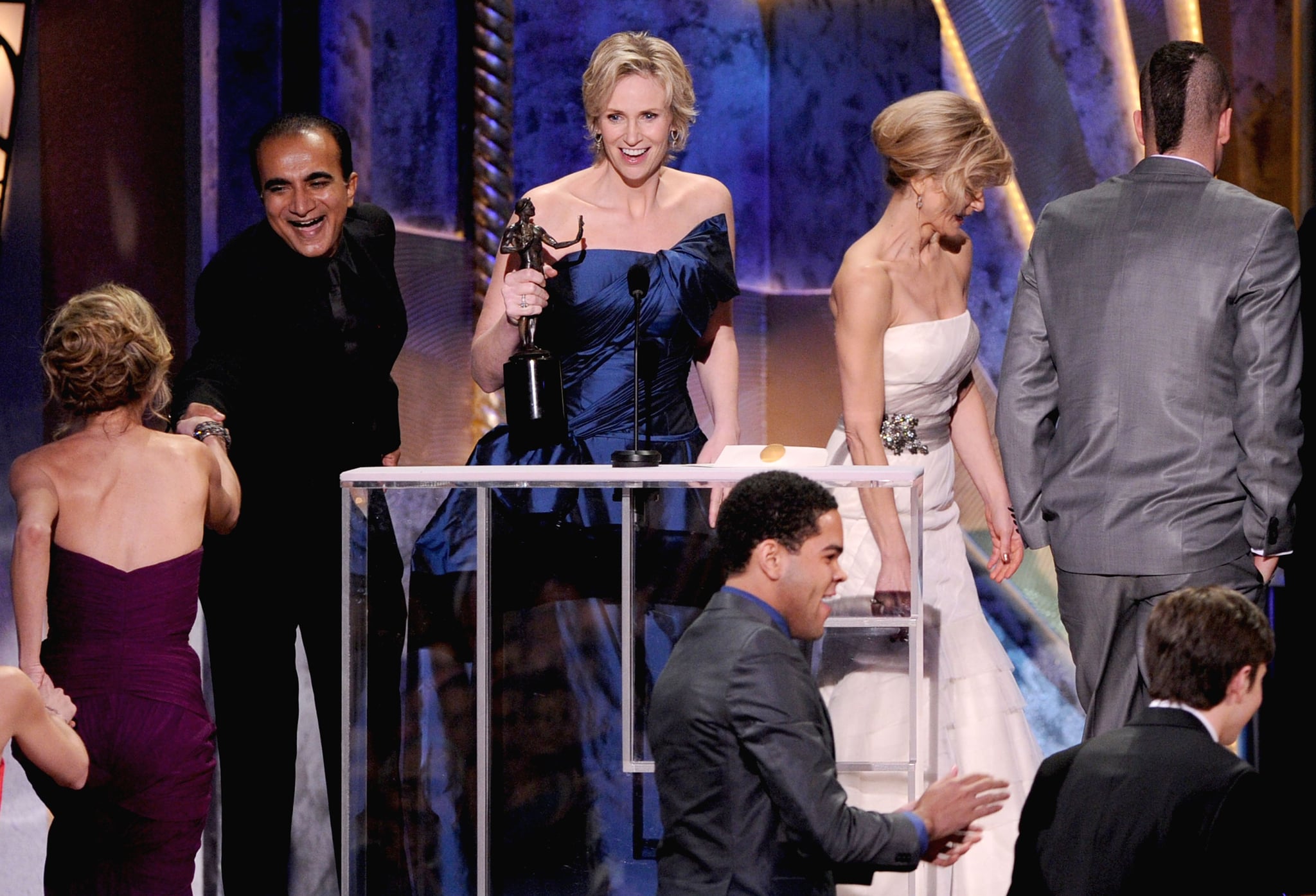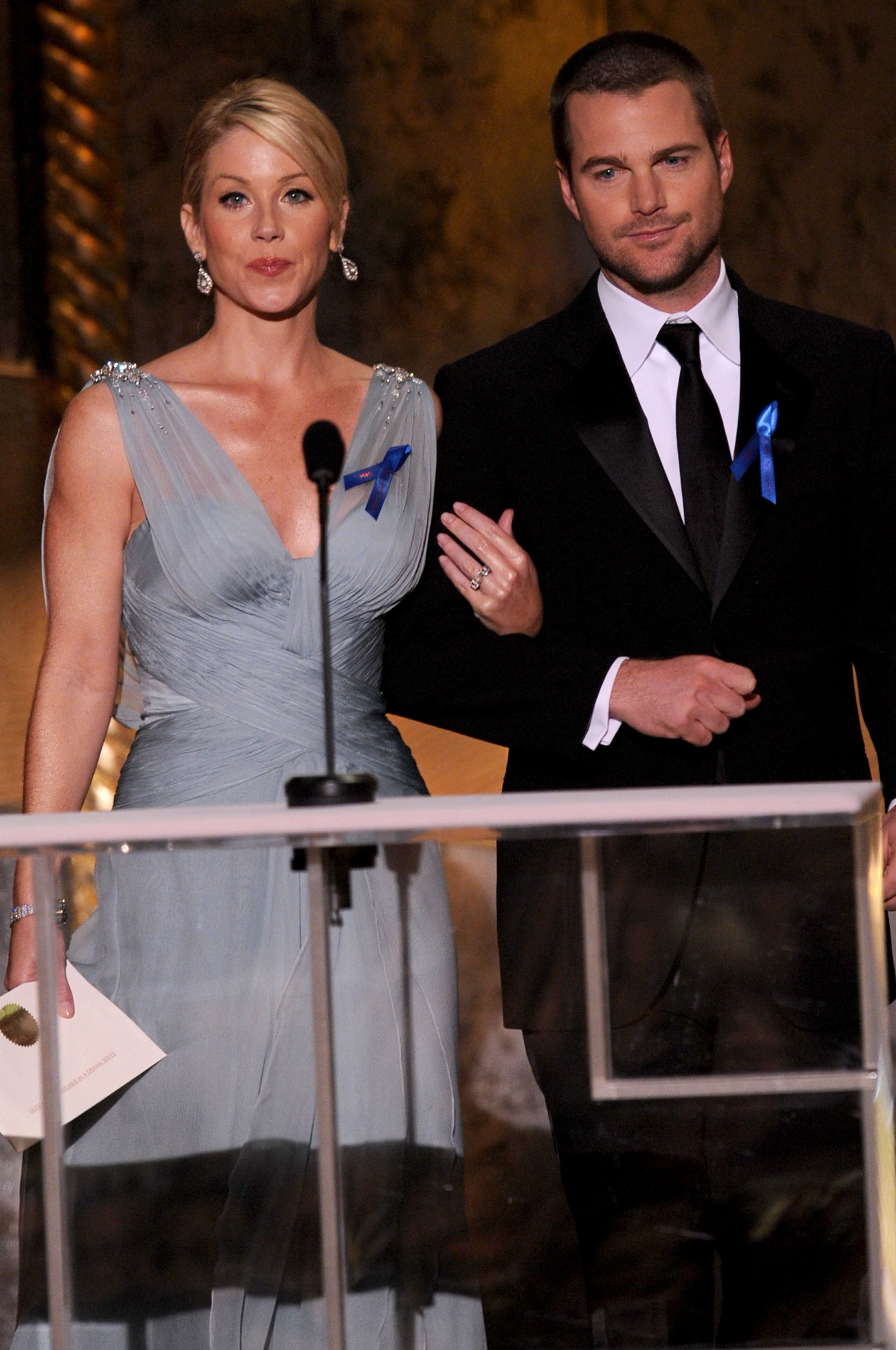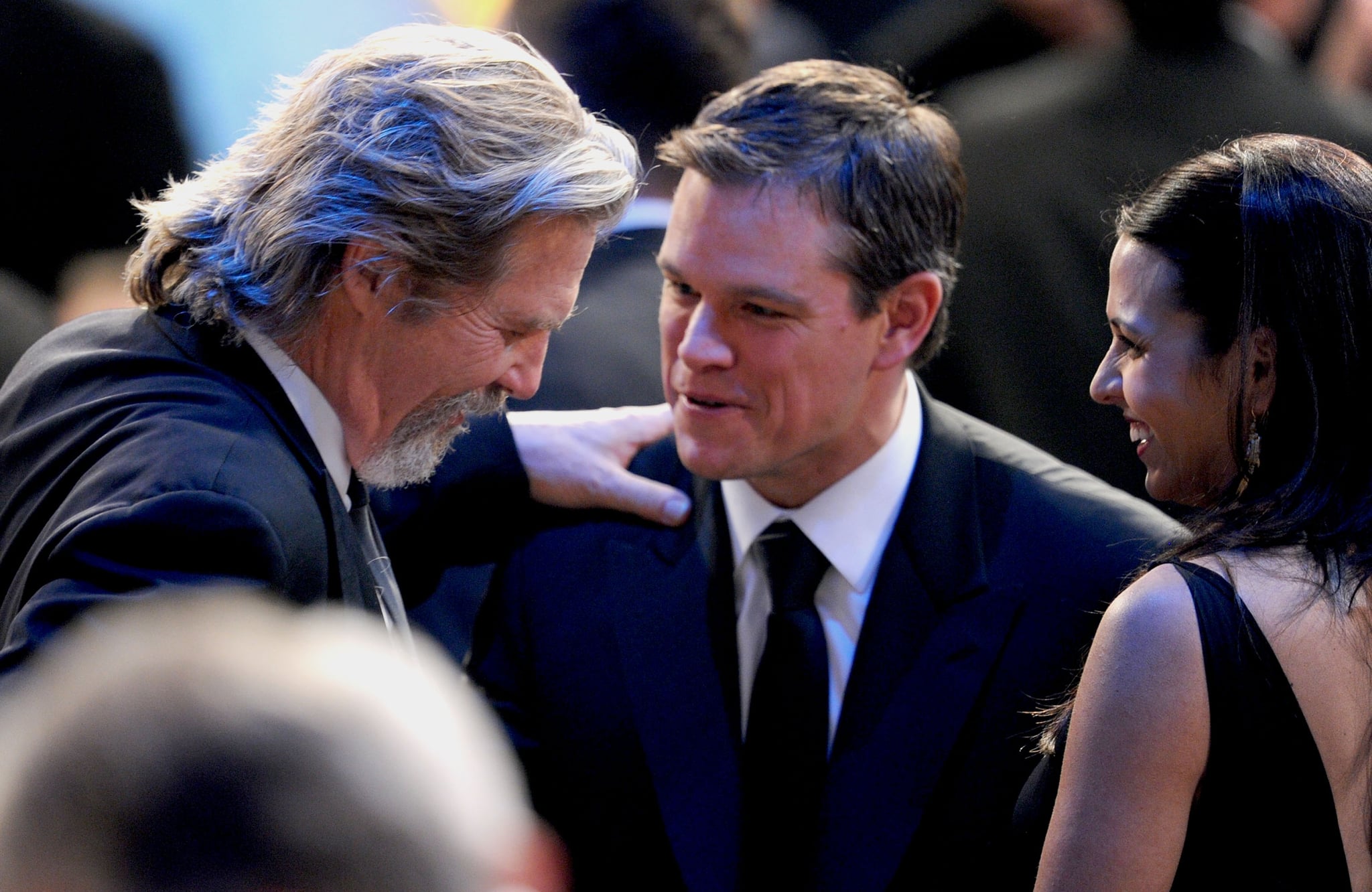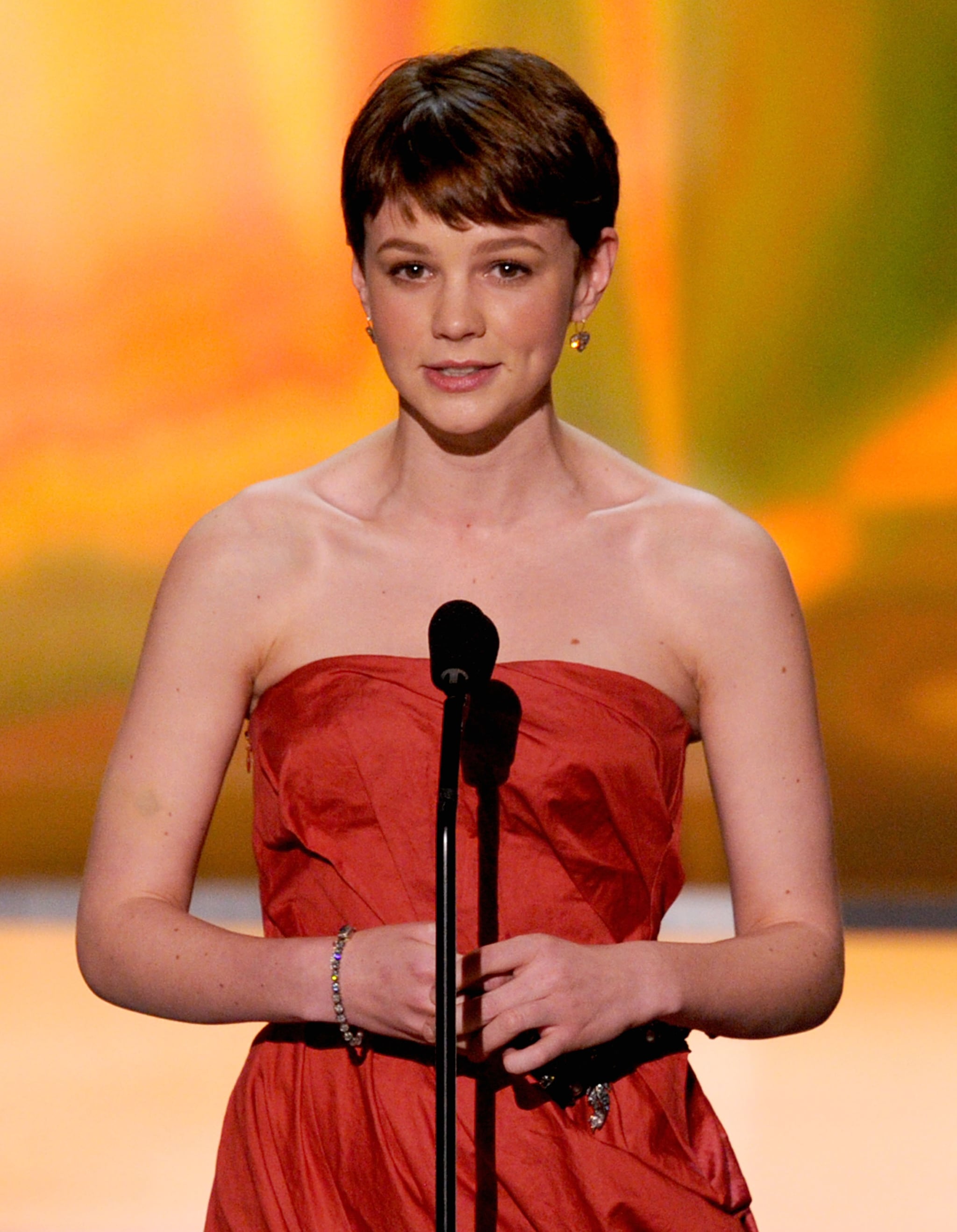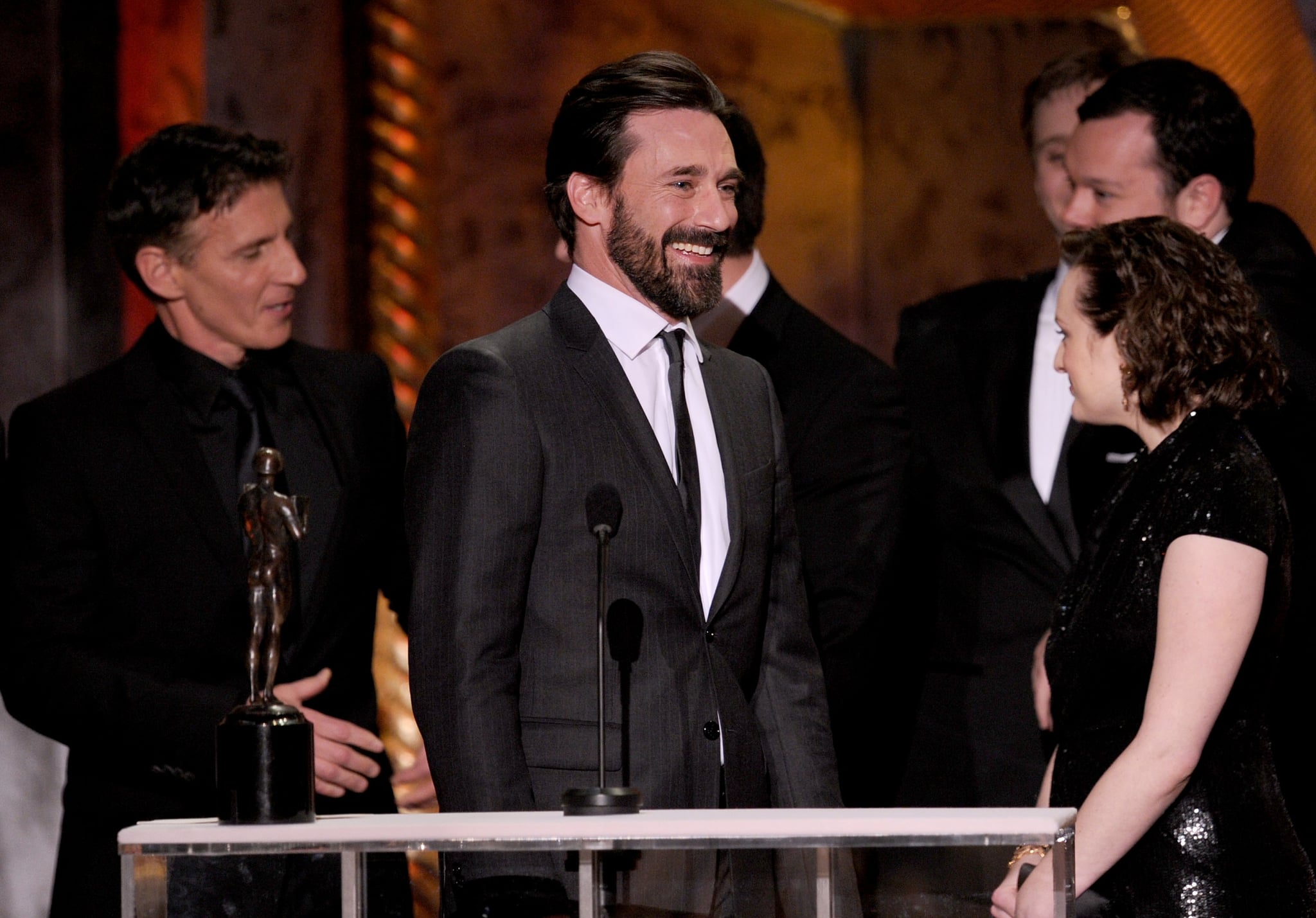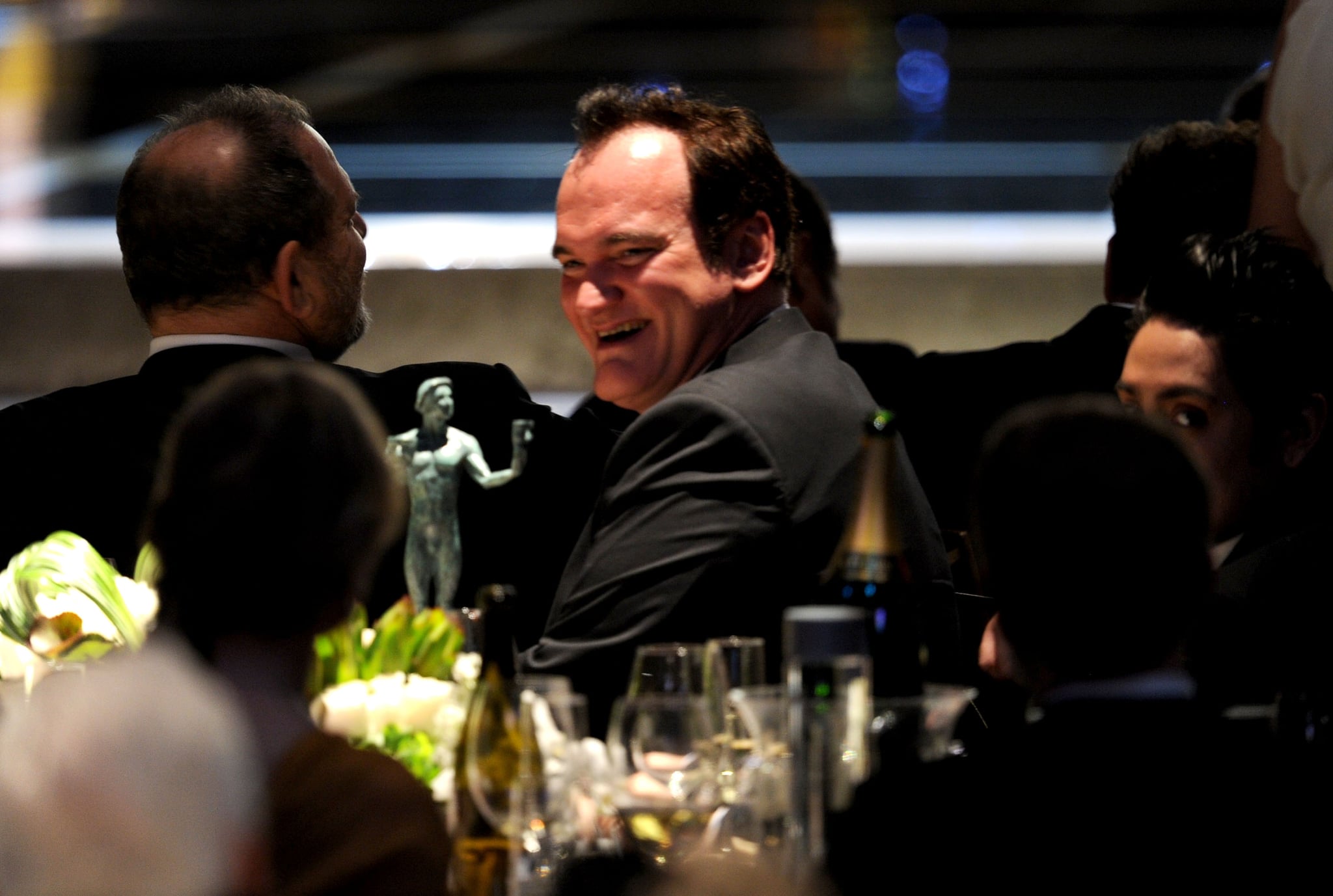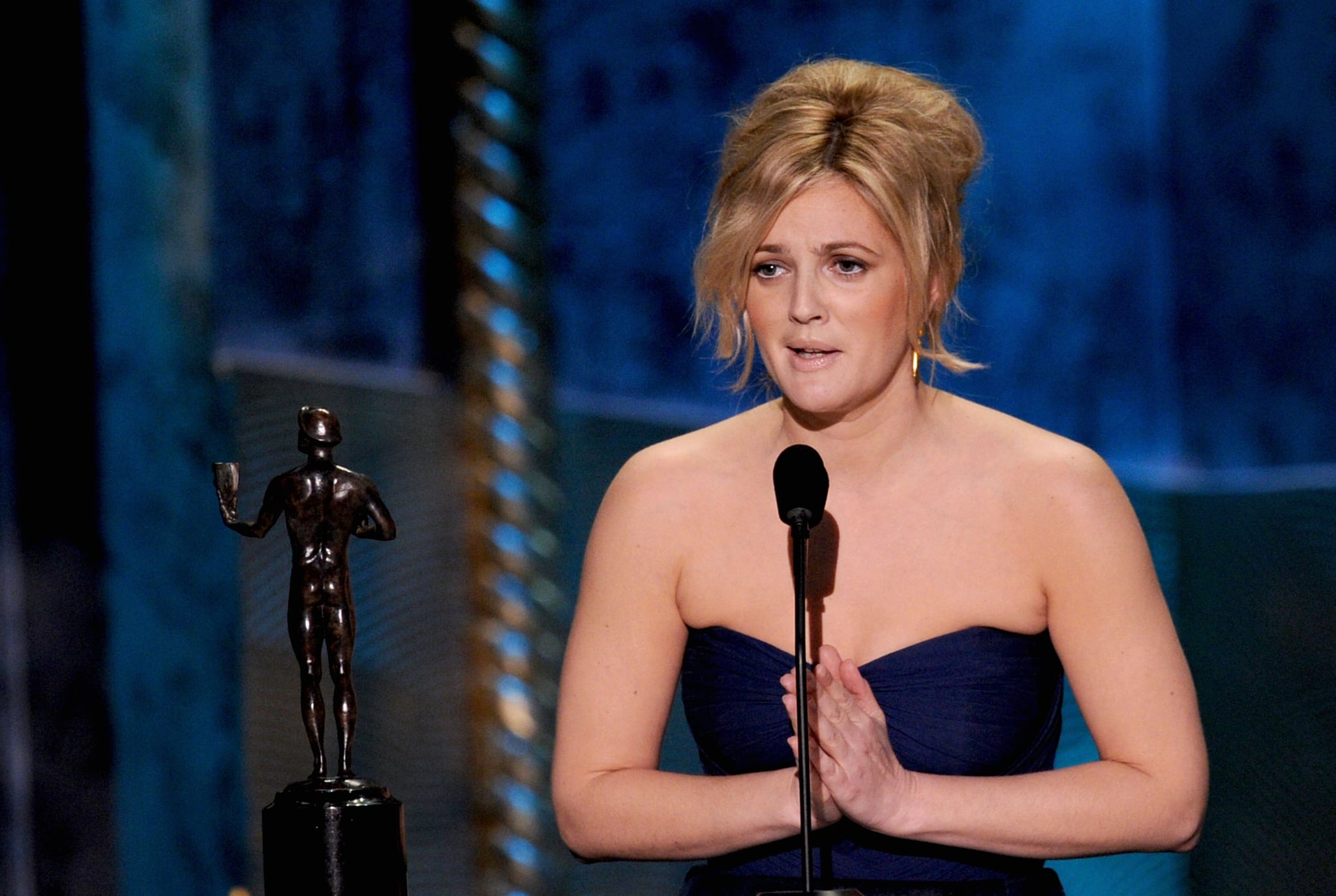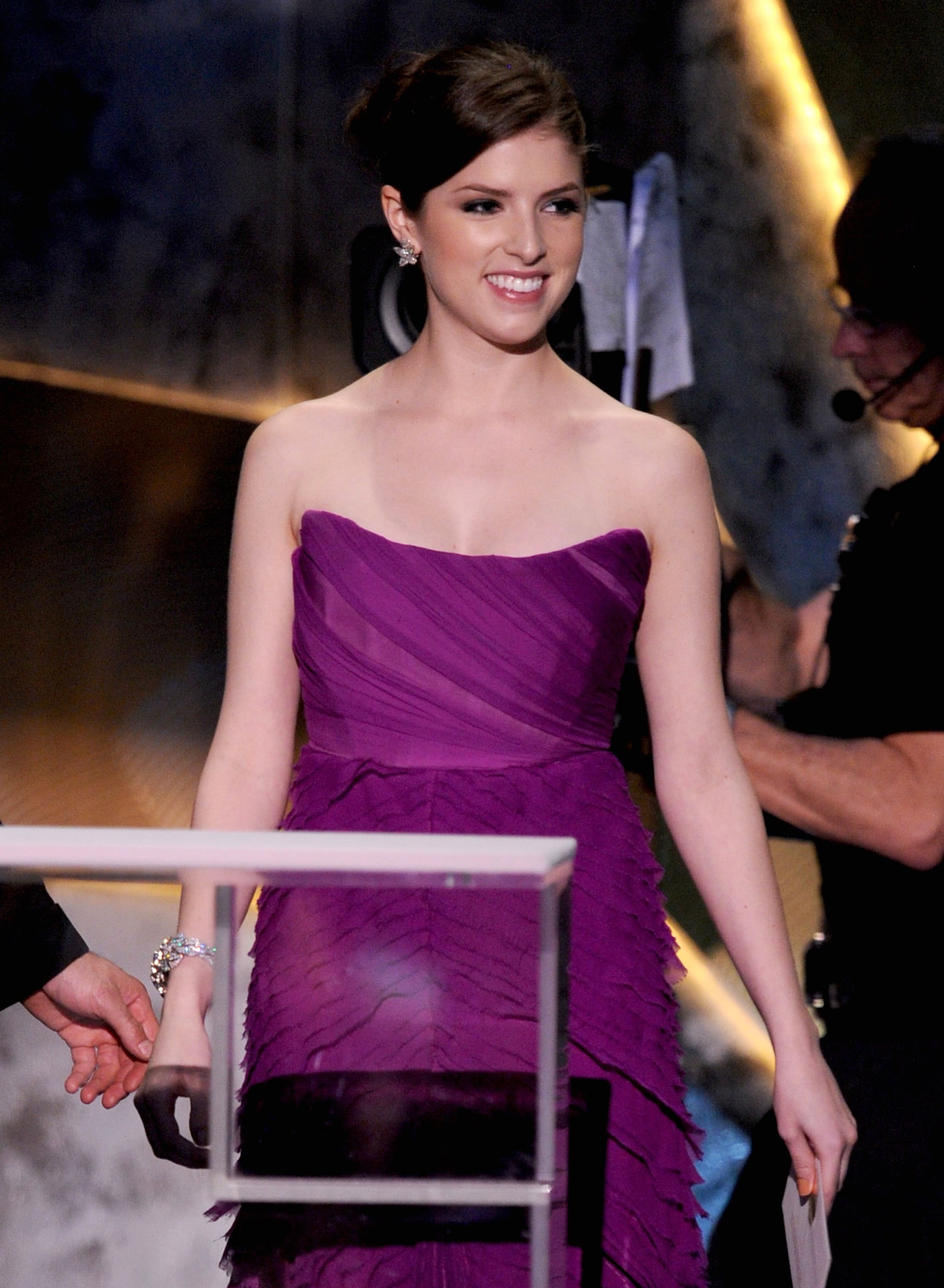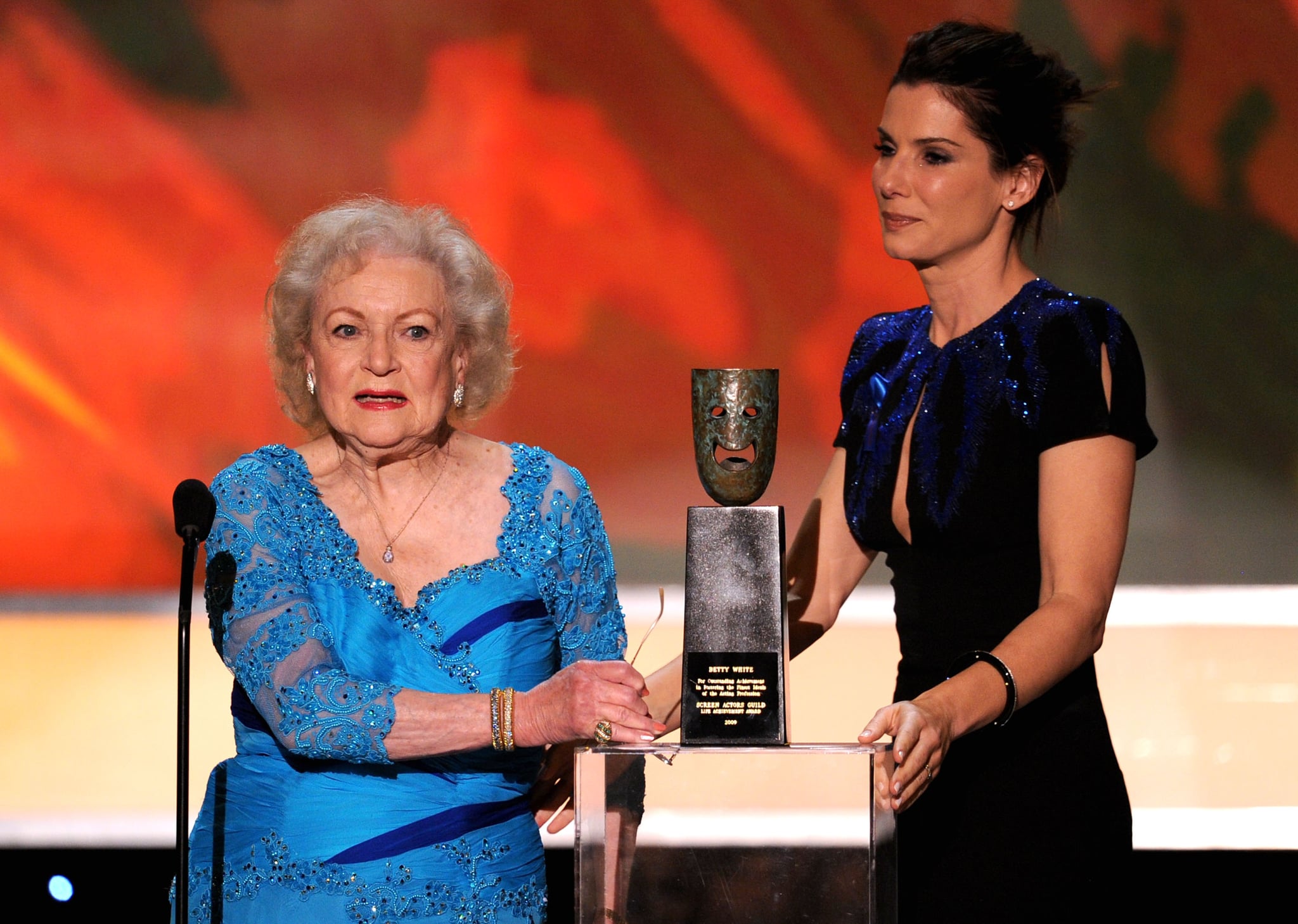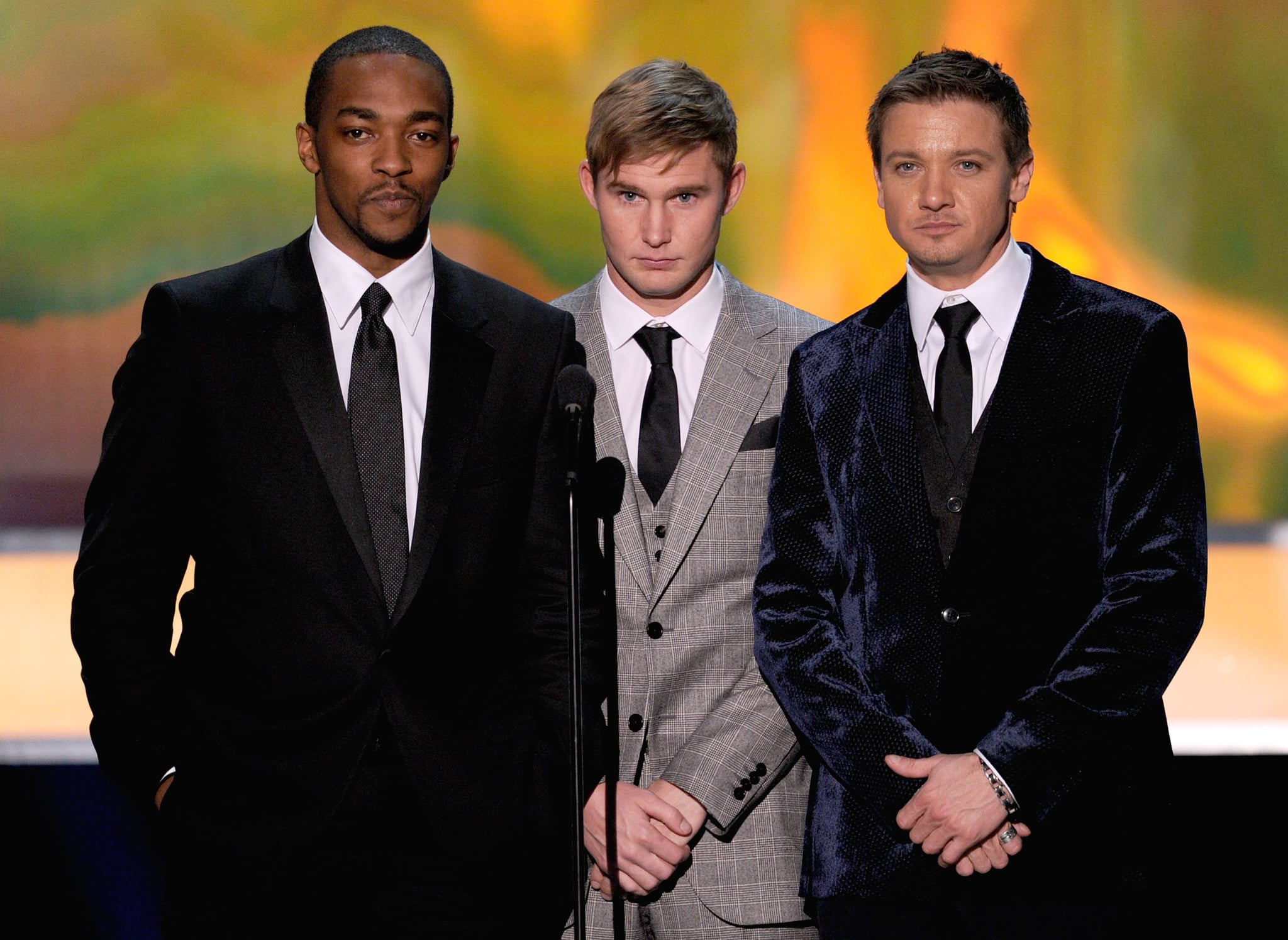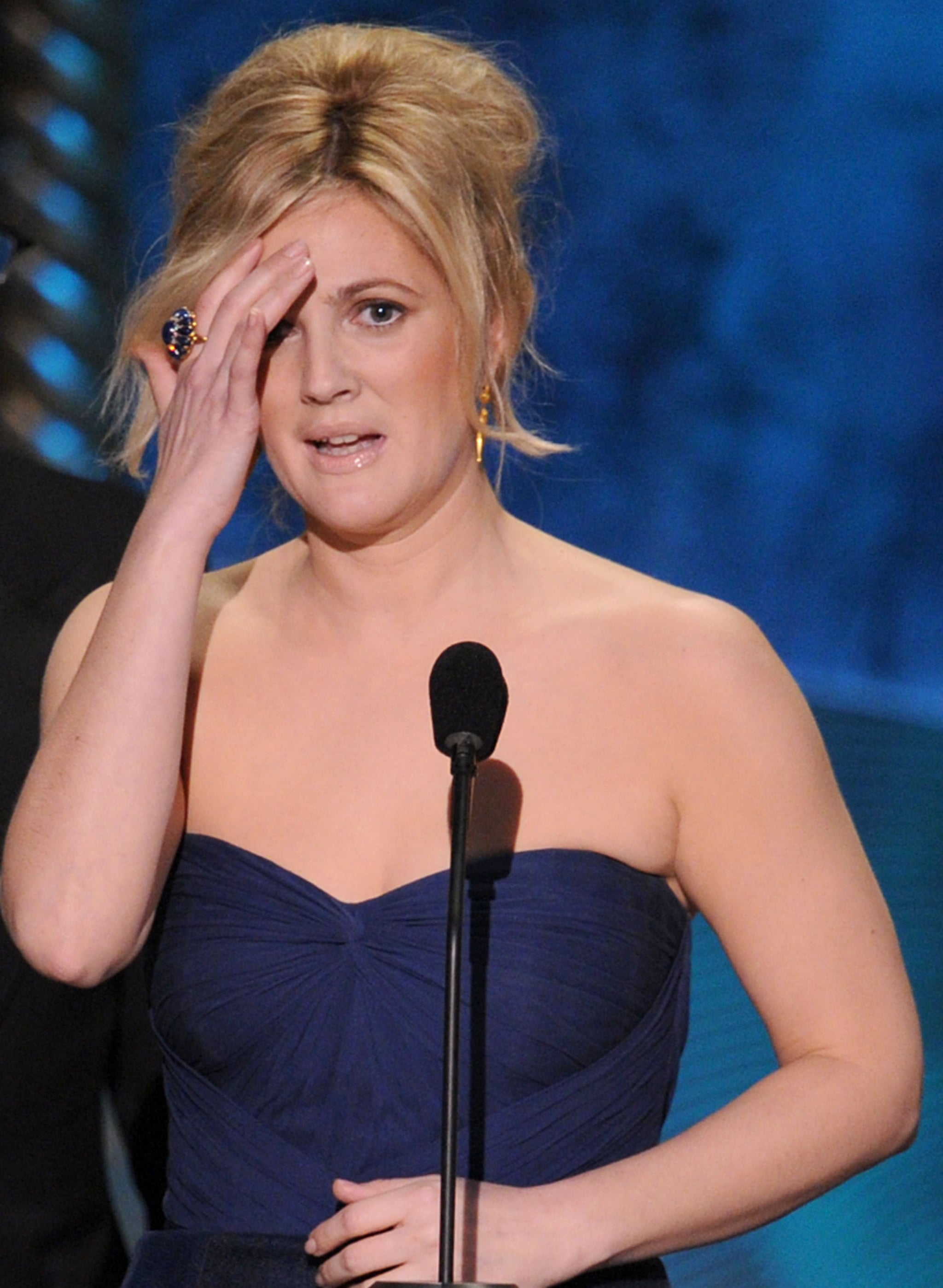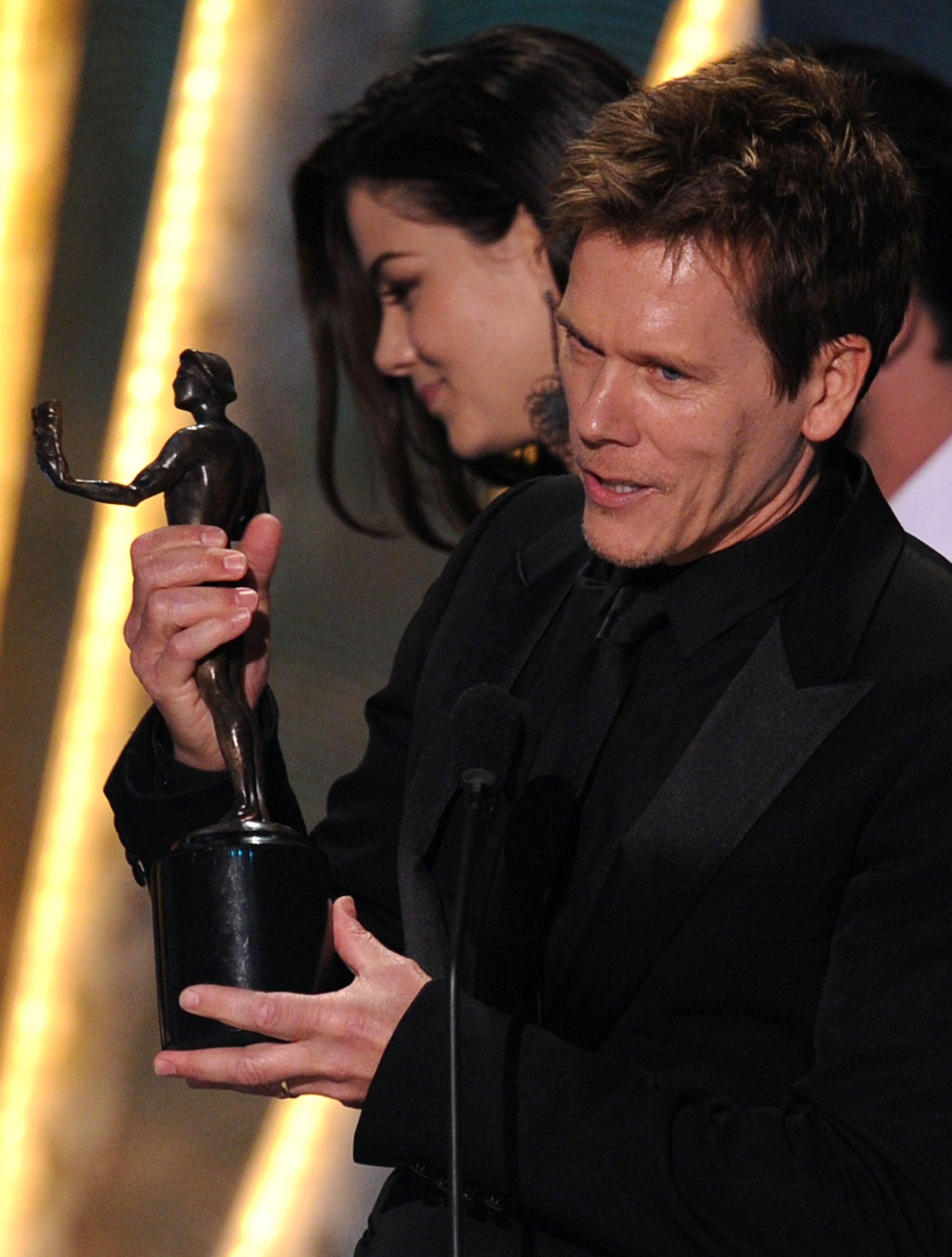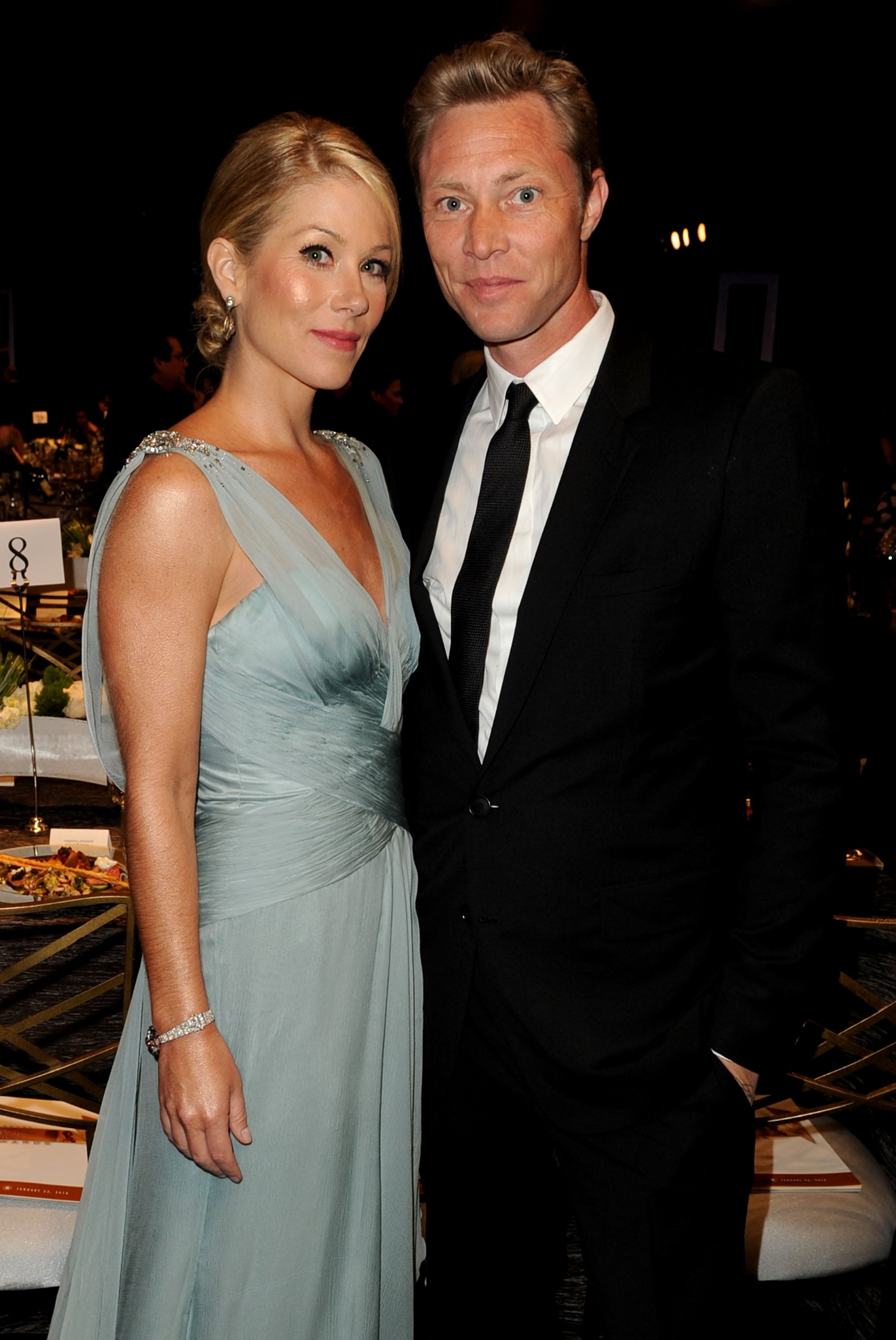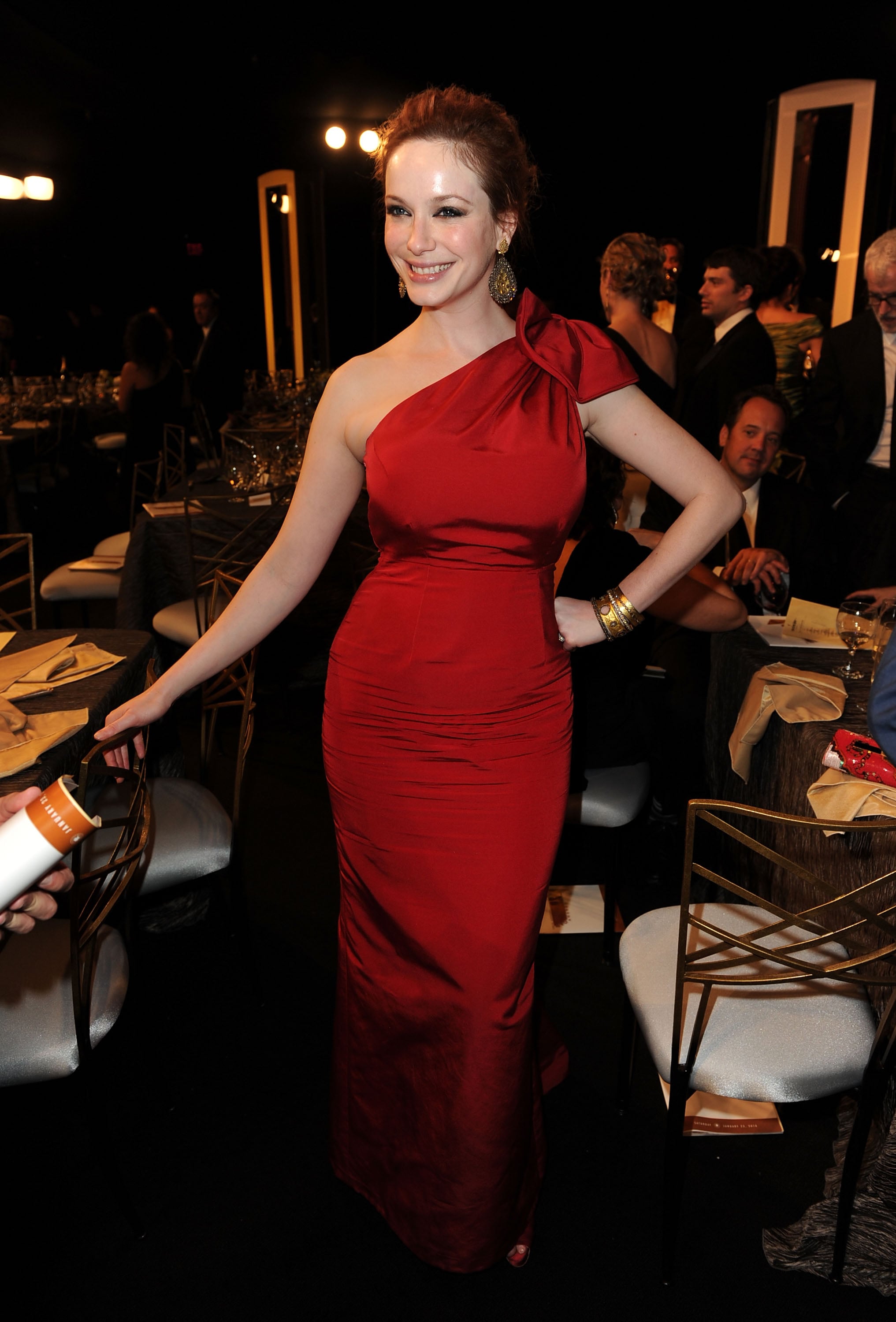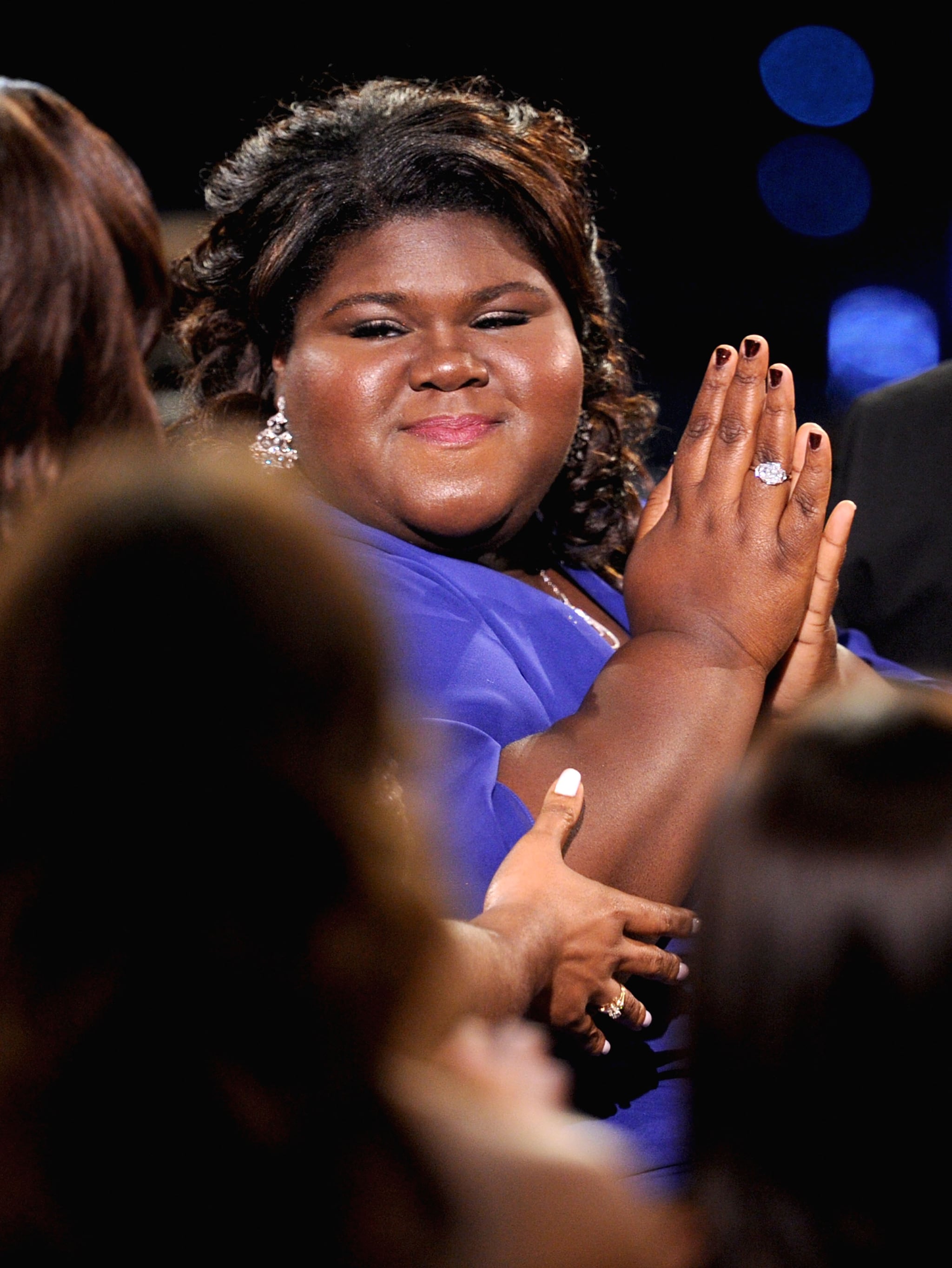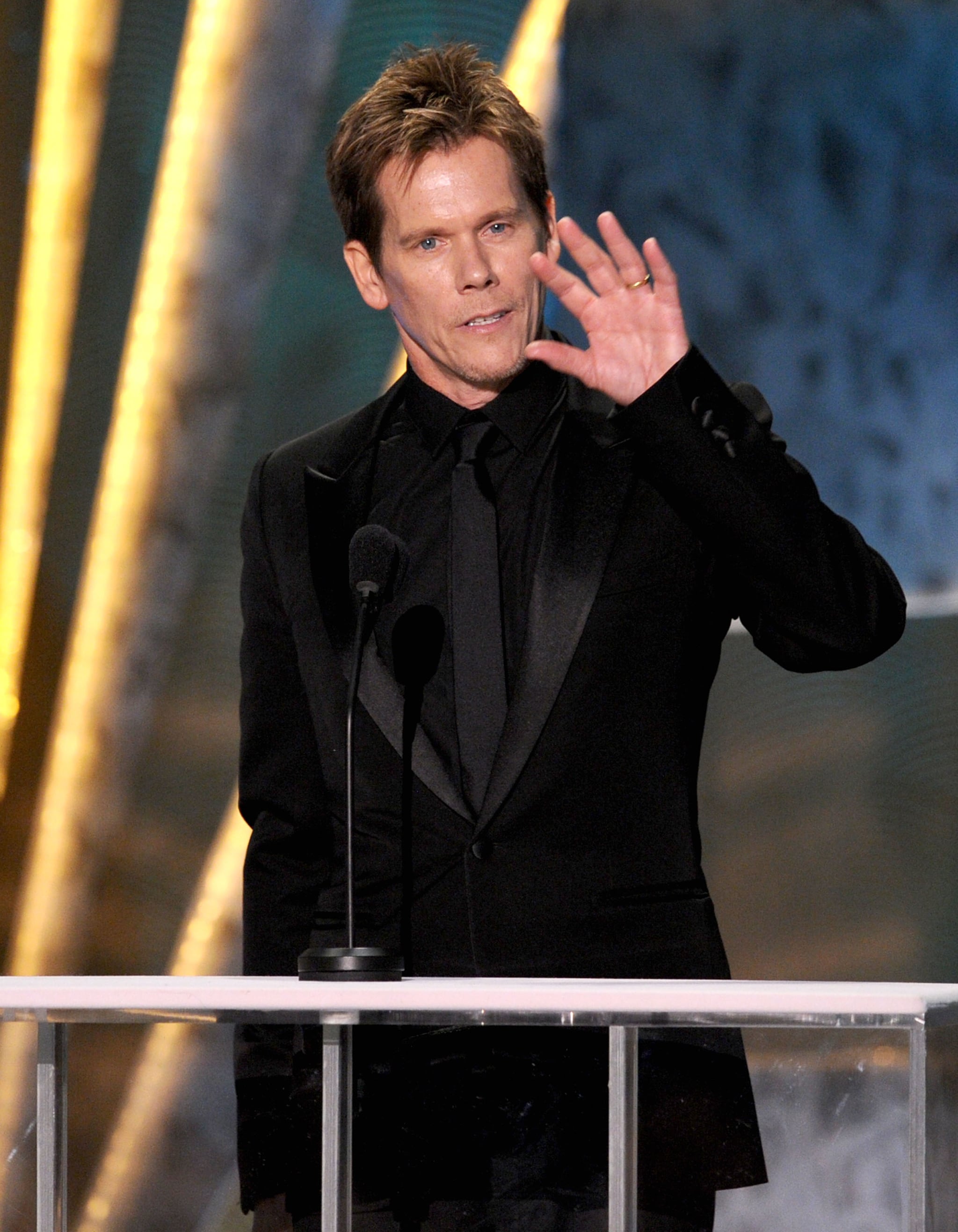 Images include: Drew Barrymore, Tina Fey, George Clooney, Matt Damon, Joshua Jackson, Diane Kruger, Alec Baldwin, Sandra Bullock, Jon Hamm, Michael C Hall, Jane Lynch, Carey Mulligan, Mo'Nique, Julianna Margulies, Eli Roth, Quentin Tarantino, Anna Kendrick, Vera Farmiga, Betty White, Jesse James, Matt Damon, Nicole Kidman, Kate Hudson, Marion Cotillard, Penelope Cruz, Keith Urban, Christoph Waltz, Justin Timberlake, Anna Paquin, Simon Baker, Meryl Streep, Kyra Sedgwick, Kevin Bacon