Photos of Angelina Jolie, Brad Pitt, Maddox Jolie-Pitt, Matt Damon at LA Invictus Premiere 2009-12-04 06:00:00
Maddox Joins the Adults Brad, Angelina, Matt, Clint For Invictus
Brad Pitt and Angelina Jolie weren't the only special guests at last night's Invictus premiere in LA — they brought their oldest son Maddox to pose and mingle on the red carpet. The eight-year-old was decked out in a fedora just like his dad often wears, though lately Brad's all about the beanie which he wore for date night with Angelina earlier in the week.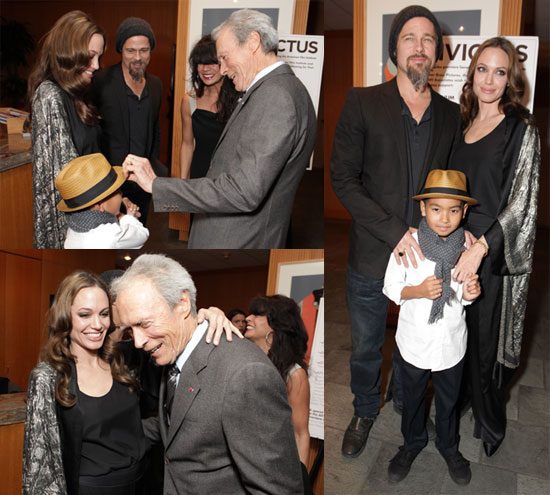 The movie's stars Matt Damon and Morgan Freeman, as well as director Clint Eastwood, were all fresh off Wednesday night's NYC screening. Between publicity stops with Luciana on his arm always, Matt's still busy filming The Adjustment Bureau in NYC. Invictus is getting Oscar buzz already which hopefully means a lot more of these handsome faces during award season.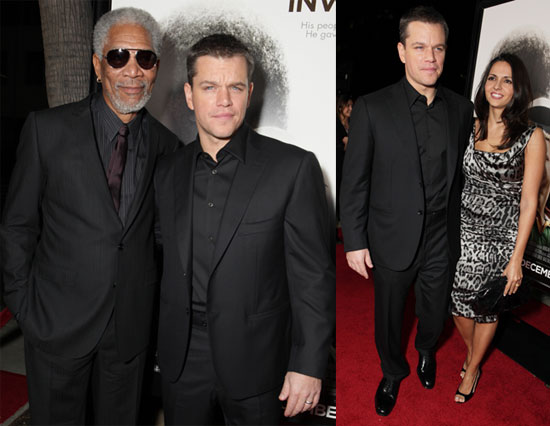 To see more from the premiere just read more.