Photos of Angelina Jolie, Jessica Biel, Penelope Cruz, Kate Winslet, Anne Hathaway on the Red Carpet at the 2009 Oscars
The Ladies Went All Out With Their Gorgeous Gowns
The women wore a variety of colors on the red carpet but one thing was clear on Hollywood's biggest night — they were all glowing. Colors ranged from beautiful blue, which was worn by the lovely Freida Pinto, pretty pink on petite Natalie Portman and ravishing reds as seen on Amy Adams and Heidi Klum. Some looked like princesses in their full gowns like Sarah Jessica Parker and Miley Cyrus. Both wore their very detailed dresses differently but they looked belted and beautiful.
Those that kept away from color still stood out in basic black or light whites. Angelina used her green earrings to capture our attention while Anne Hathaway sparkled in her metallic gown. Anne's dress had plastic sequins, which made it pretty difficult for her to walk into the theater but the dress sparkled with all the lights on her. Jessica Biel went for a dramatic bow while Penelope marked her special night with a vintage gown that was over 60 years old. Kate Winslet looked classic as well as Meryl Streep who was mobbed by the Slumdog kids — who were so excited to ask her for an autograph. It was one of the highlights from the red carpet, along with updo wearing Kate Winslet and Penelope Cruz being the last of the ladies to head into the theater arm in arm.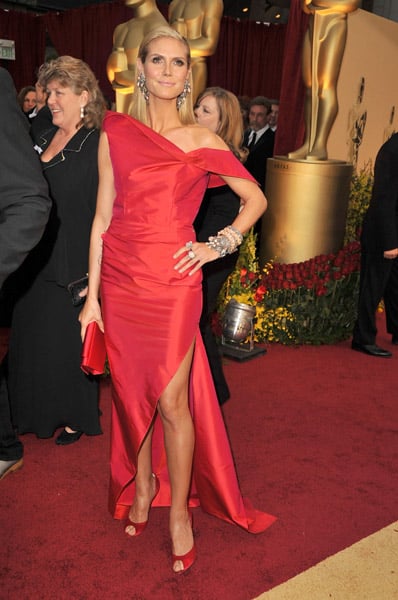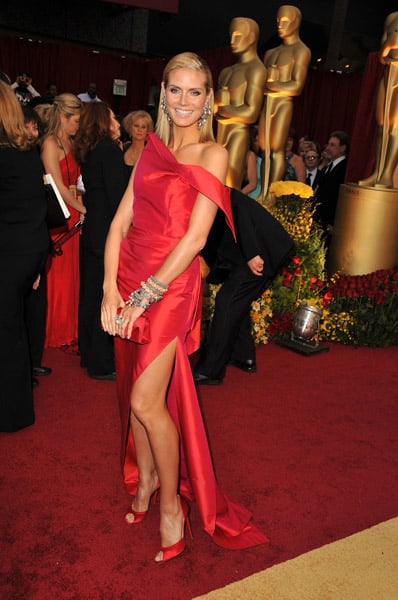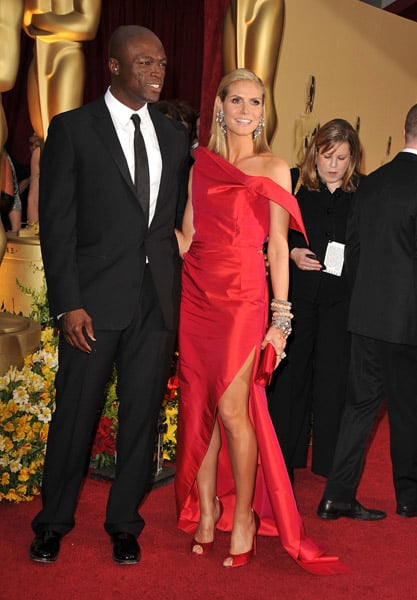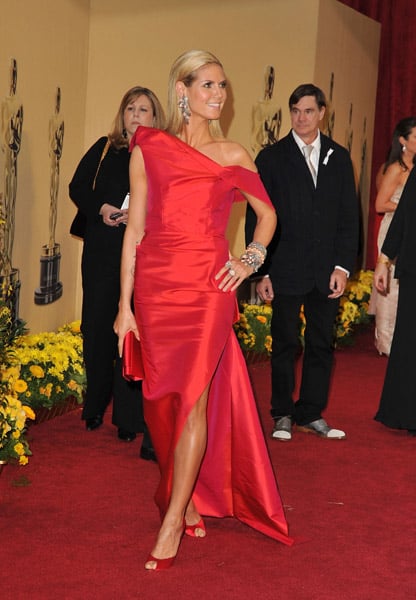 There are tons of more photos of all the ladies at the Oscars, so be sure to read more.