Photos of Angelina Jolie in NYC and Brad Pitt in Marseille, France
Brad Travels While Angelina Brings Salt to the Water
Angelina Jolie wore her fur outfit again to film Salt in NYC yesterday while Brad Pitt took off from JFK and touched down in Marseille, France, this morning. The couple have been out of the spotlight recently, prompting the inevitable fighting rumors. Instead, it seems like their Long Island life is actually giving them a little privacy, with Brad even taking uninterrupted trips to the local Dunkin Donuts with the boys. Sounds like all is well with the Jolie-Pitts and even the rumors of Angelina's poor health are false — a Sony rep denied the story she collapsed on set last week.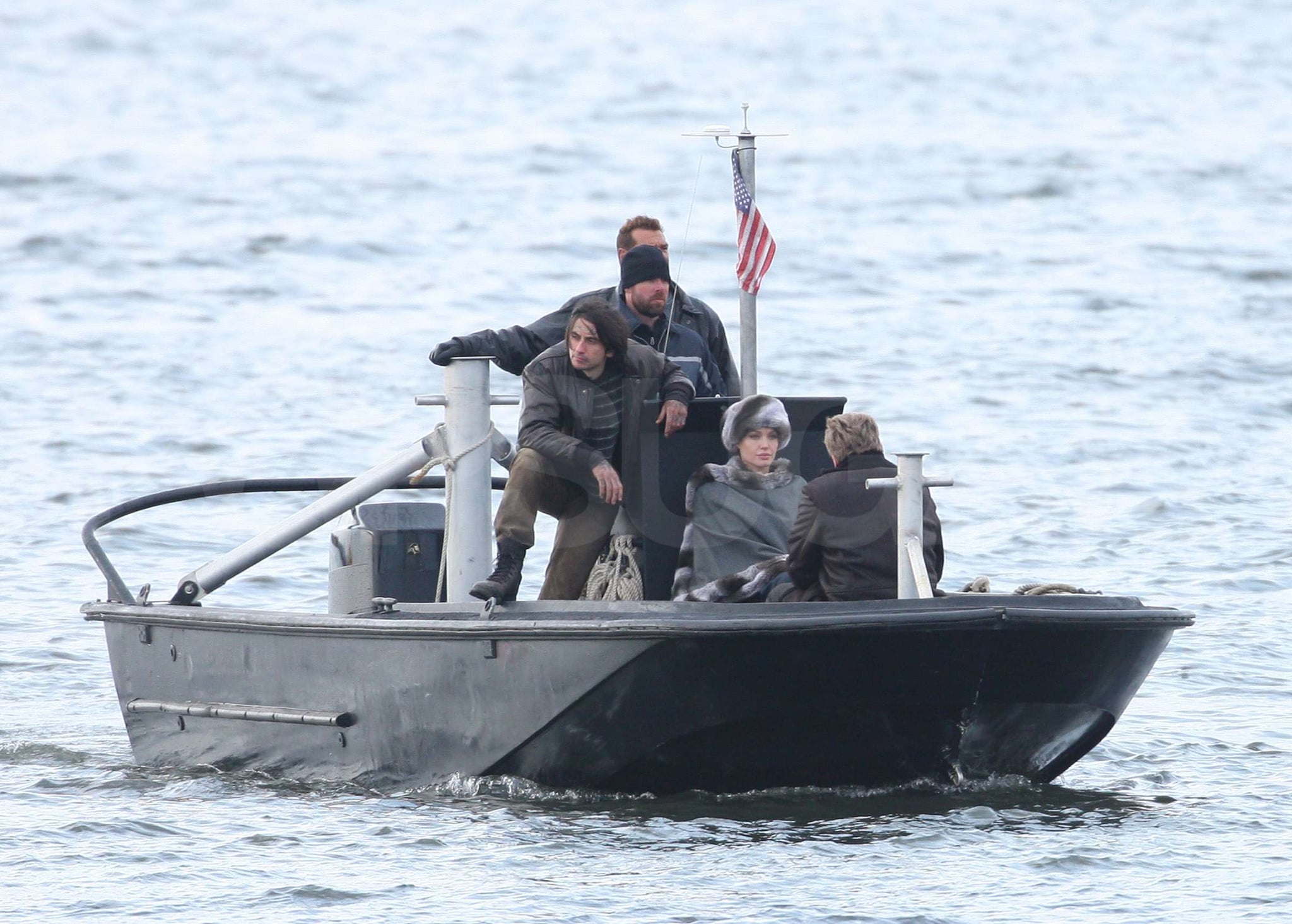 Splash News Online and INFDaily.com
To see more of Angelina and Brad just
.