Photos of Angelina Jolie With Twins Knox and Vivienne on Their Venice Balcony
Angelina Has Double Baby Duty With Knox and Vivienne in Venice!
It was back on the balcony this morning for Angelina Jolie and her youngest children, Knox and Vivienne, as they started their day outside their Venice hotel room with a nanny. Things got a little emotional for Vivienne when she was out of her mom's arms, but Angelina passed off Knox in order to soothe her daughter. Both twins joined Angelina and Brad to check out the view on Tuesday, but Knox enjoyed some alone time with his mother yesterday. Last weekend, though, the older Jolie-Pitt kids were together for their latest round of sight-seeing, so perhaps this one will bring a chance for Knox and Vivienne to join their older siblings again out in their temporary city.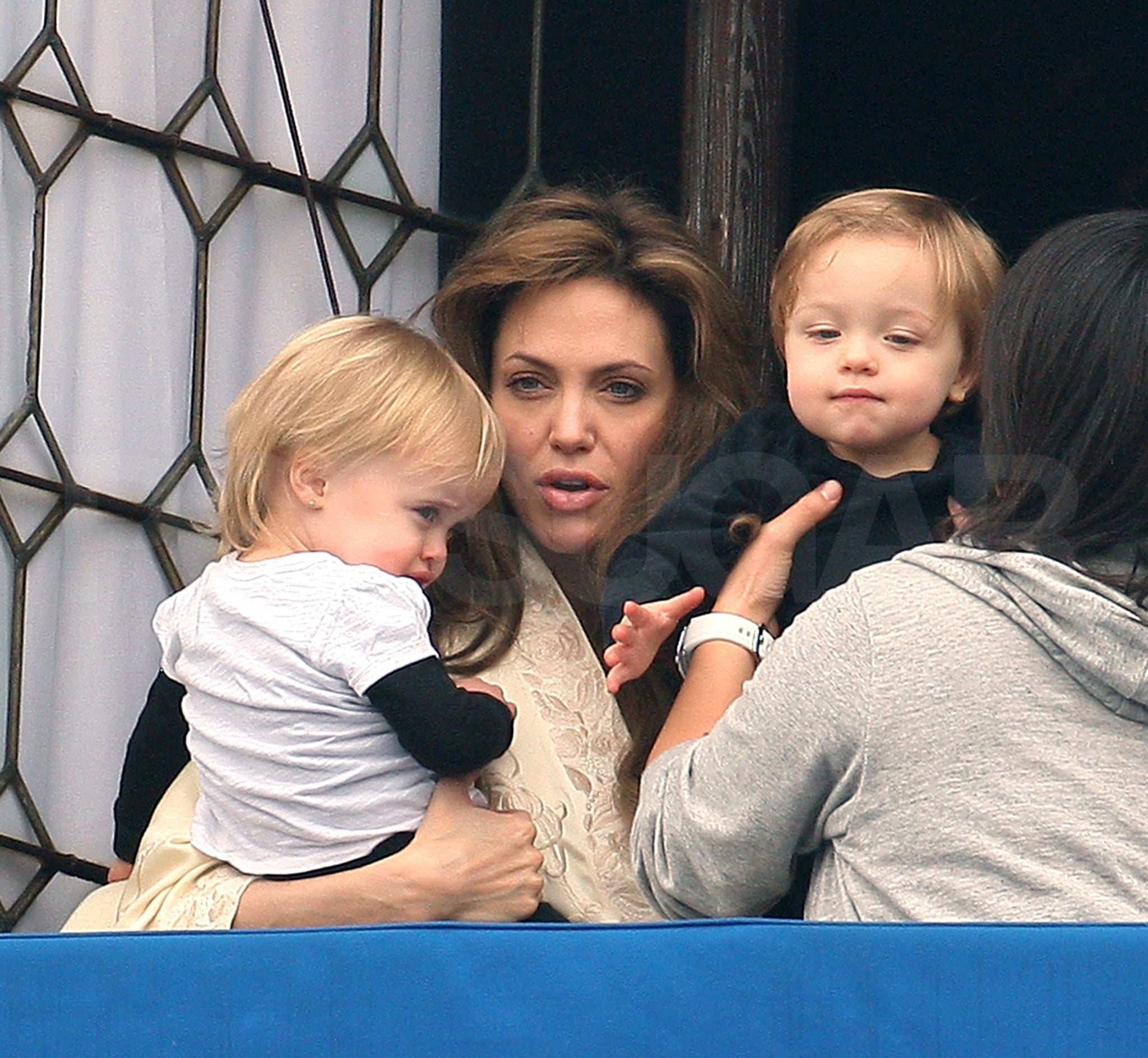 To see more of Angelina and the twins, just
.