Photos of Anna Kendrick, Amy Smart, Nicky Hilton, Topher Grace at Art of Elysium Pre-Oscars Party 2010-03-05 11:00:00
Anna Kendrick Sticks With Familiar Pre-Oscar Sunday!
Anna Kendrick joined the crowd at last night's Art of Elysium party at Palihouse Holloway in LA. She kept warm in her white coat for the second night in a row as she takes in all the pre-Oscar mania. This time she was joined by a super pink Amy Smart and silky Nicky Hilton, as well as a more casually dressed Topher Grace. Anna, who is building "freak out" time into her weekend itinerary, was representing this year's Academy Award nominees as the rest were scattered throughout the city at all the different soirees. In a few short days we'll see if the red carpet newcomer joins the ranks of iconic Oscar gowns or even takes home a win against all the predictions. Who do you think will become the proud owners of little gold men? Enter our Oscar ballot contest now!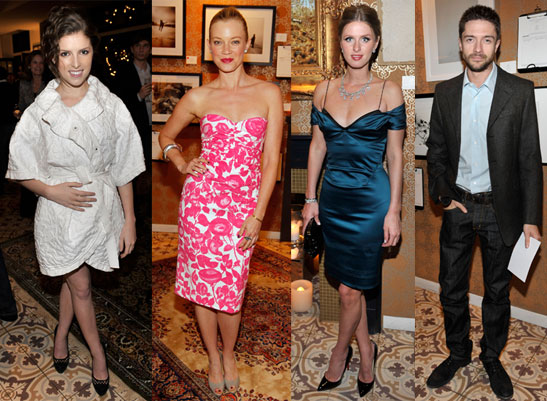 To see more photos from the Art of Elusium party, just
.
Images include: Anna Kendrick, Elijah Wood, David Arquette, Patricia Arquette, Amy Smart, Rose McGowan, Scott Caan, Topher Grace, Nicky Hilton