Photos of Anne Hathaway, Cameron Diaz, Penelope Cruz, Mary-Kate Olsen, Michelle Williams at 2009 Independent Spirit Awards
The Men and the Women Stay Casual at the Spirit Awards
The women at the Independent Spirit Awards looked beautiful but kept things more casual with their shorter dresses for the afternoon event. Anne Hathaway shined in her off-white dress with feminine details as many other actresses showed off their flirty styles. Cameron Diaz rocked the stripes, as did Michelle Williams in her sleeveless dress with pockets. Mary-Kate stood out with her shoulder pads and long sleeves and the award-winning Penelope Cruz — who had a run in with ex Tom Cruise the night before — look perfect in a frilly hemmed brown dress.
Meanwhile, the men ranged from jeans to suits, but still looked handsome as usual. James Franco didn't manage to shave for the event but wore his pinstripes proudly. Aaron Eckhart, Emile Hirsch and Blair Underwood sported the denim look while Mickey Rourke had fun running around the blue carpet chatting with everyone. Make sure to check out all of Buzz, Fab and Bella's coverage of an event that many of Hollywood's finest came out to see.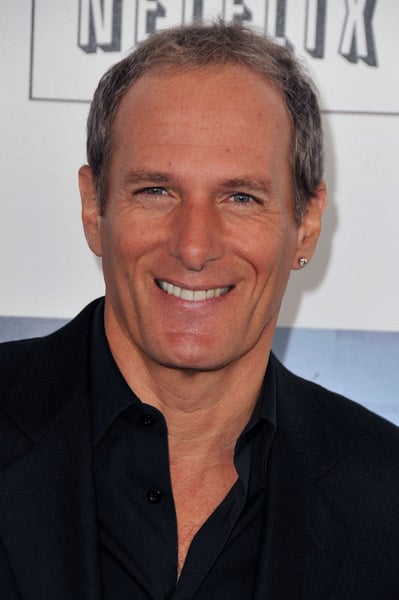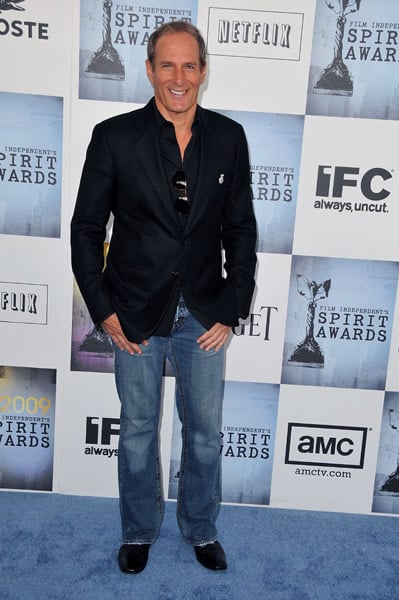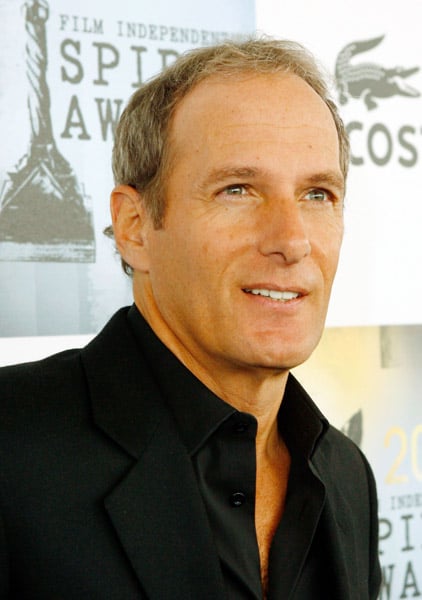 To see tons more photos including Elizabeth Banks, Jon Hamm, Jessica Alba and many others just
.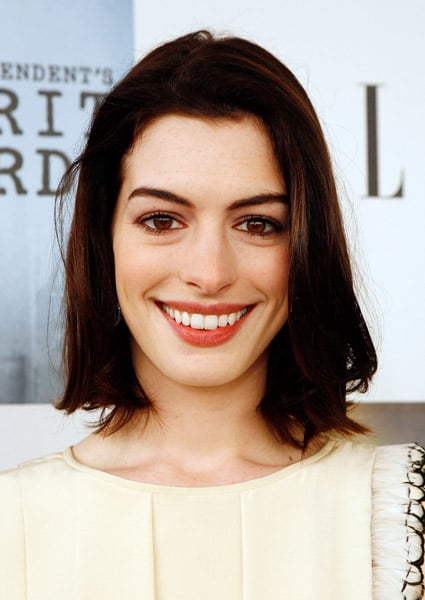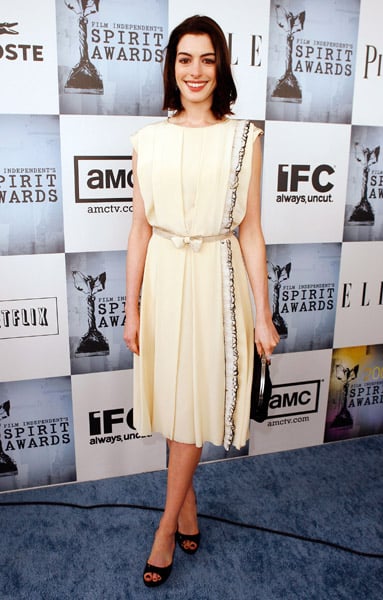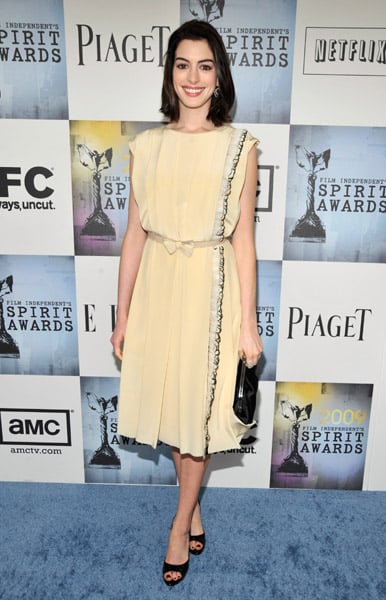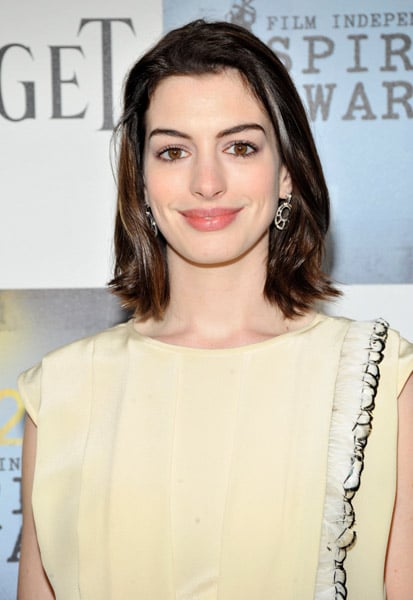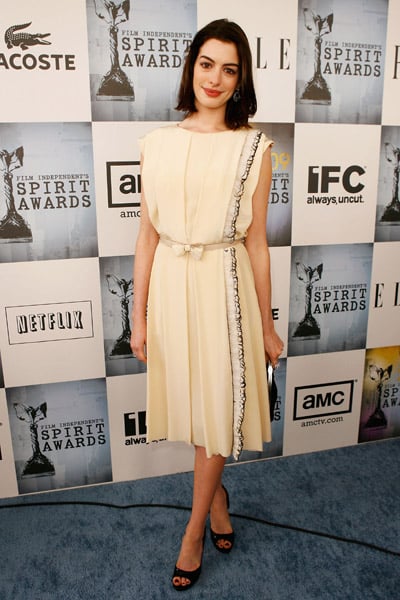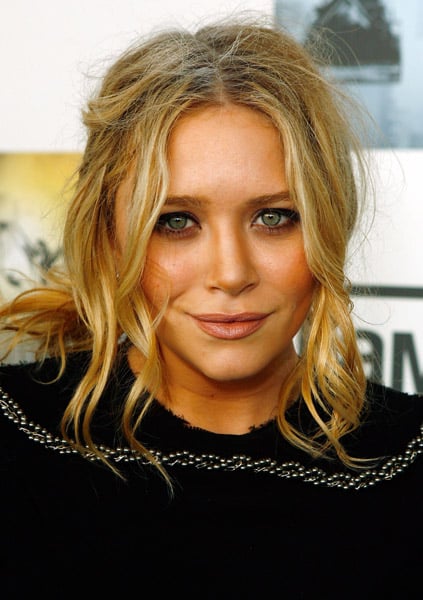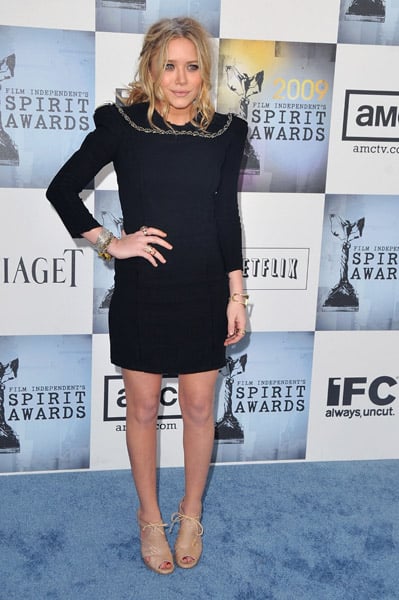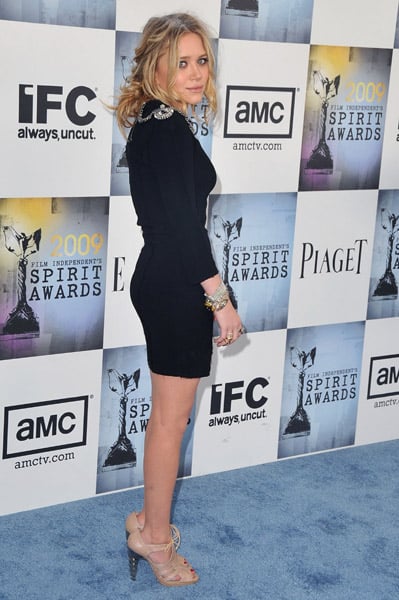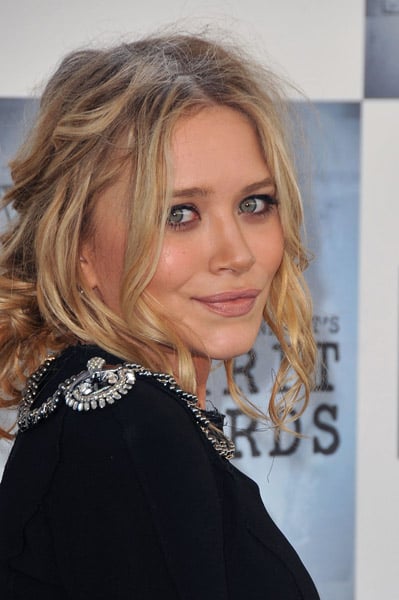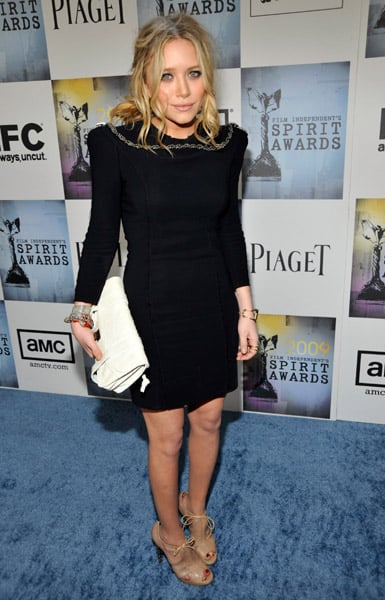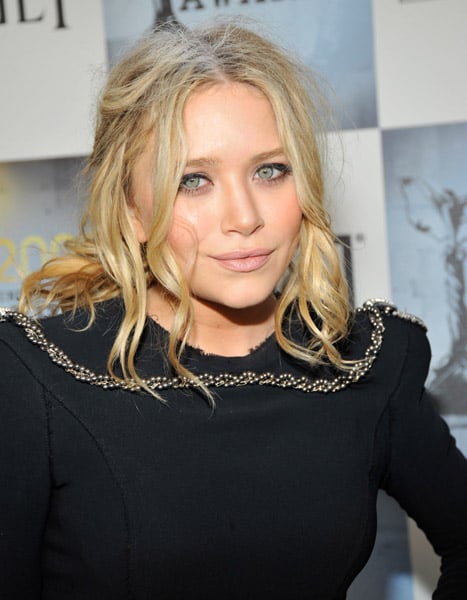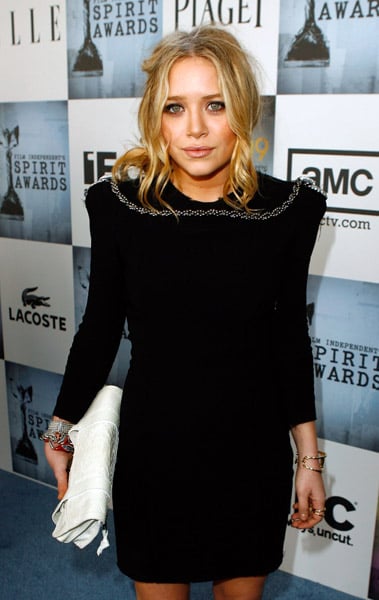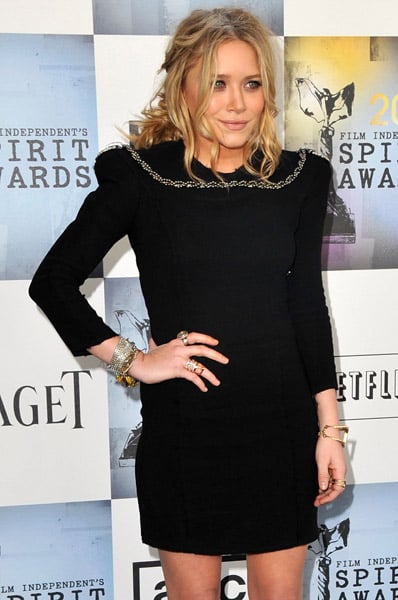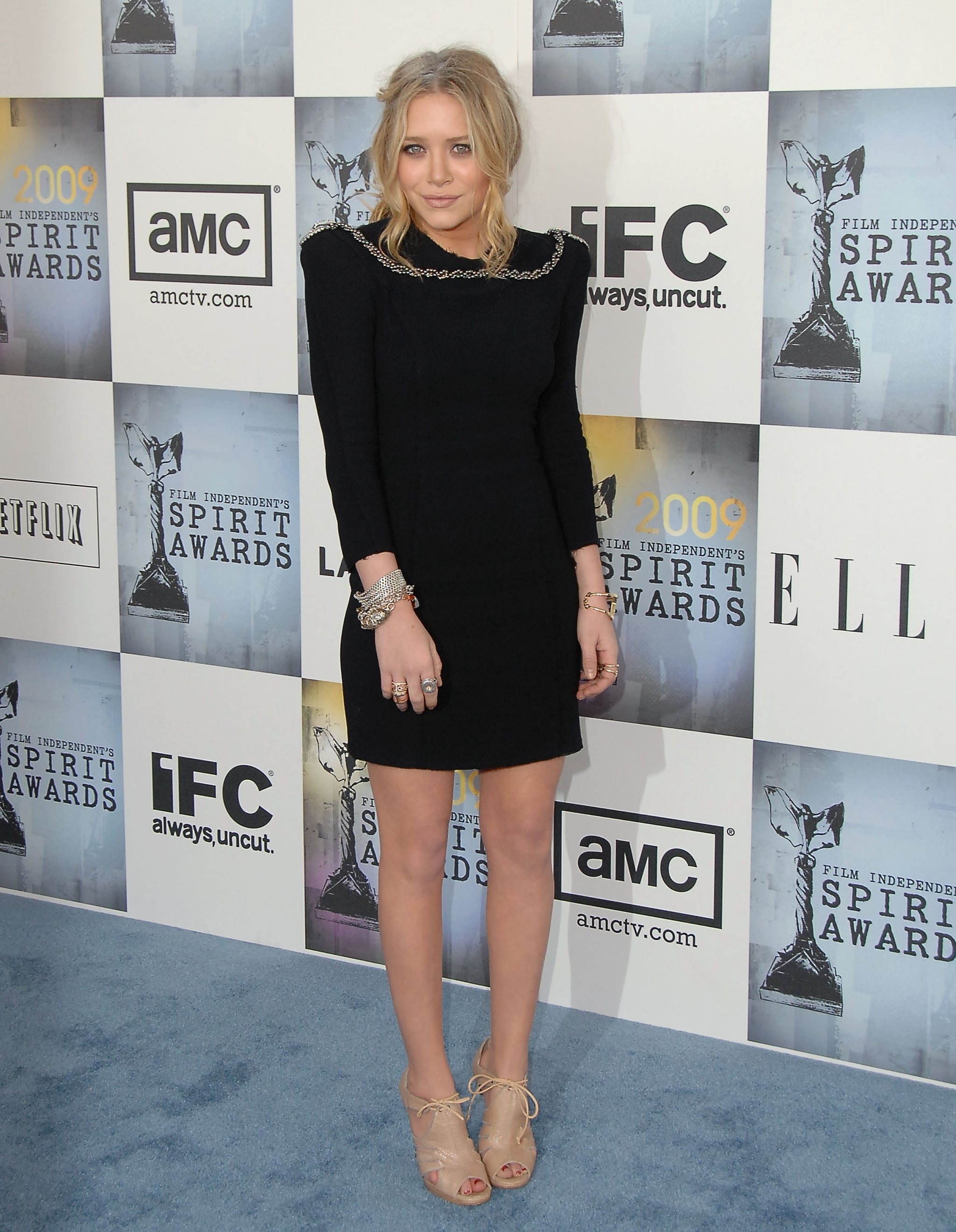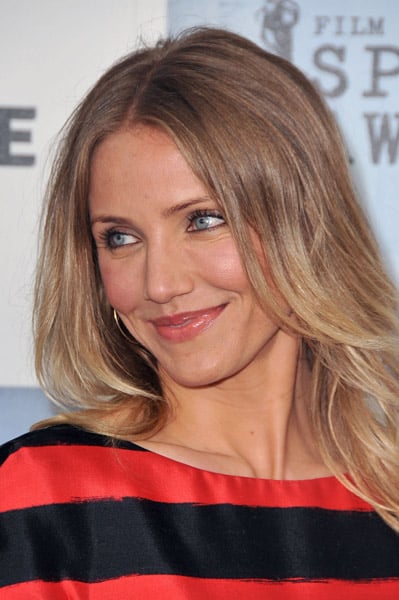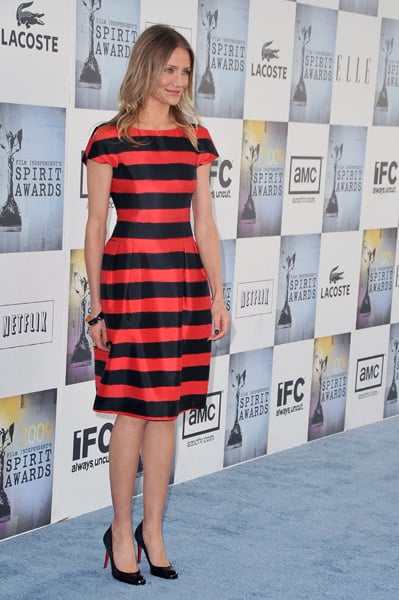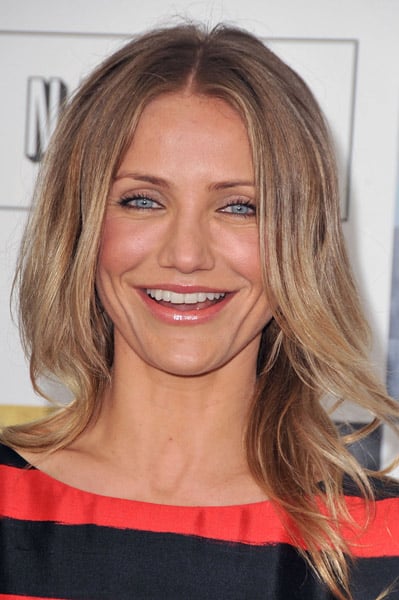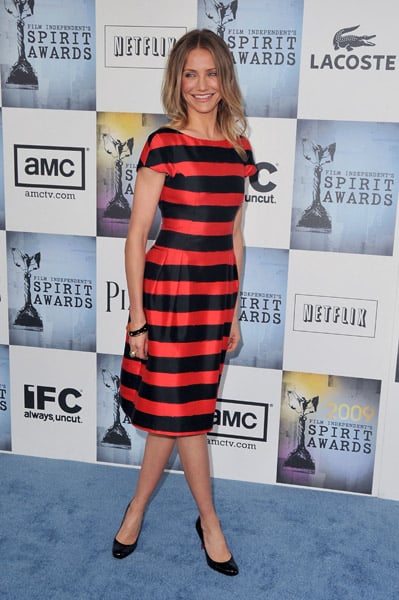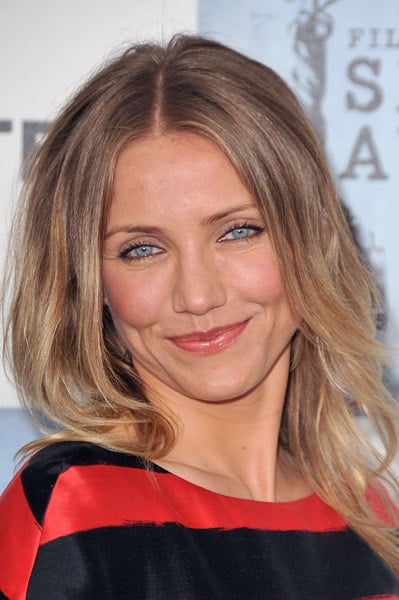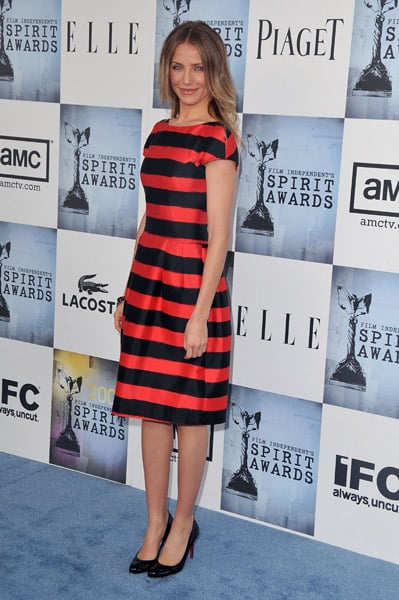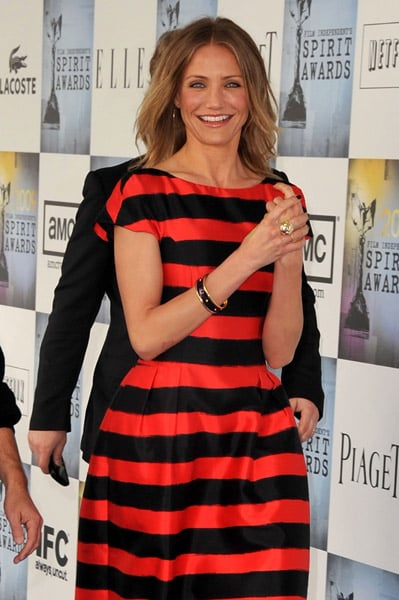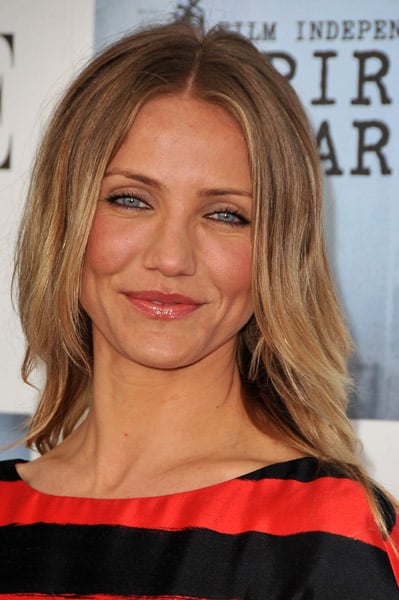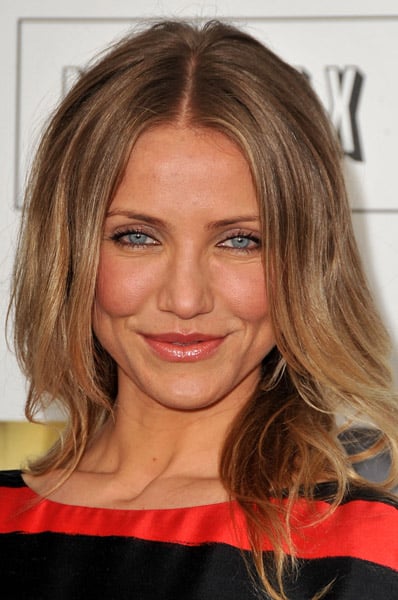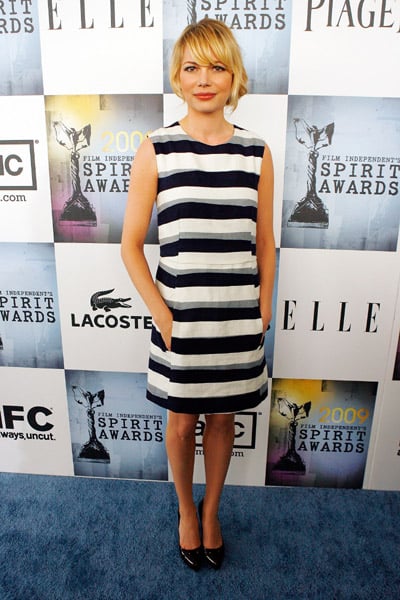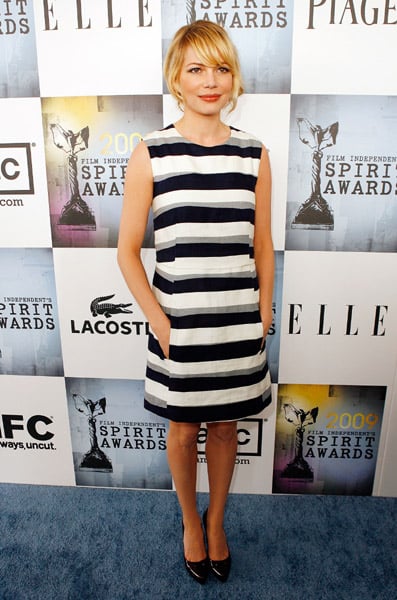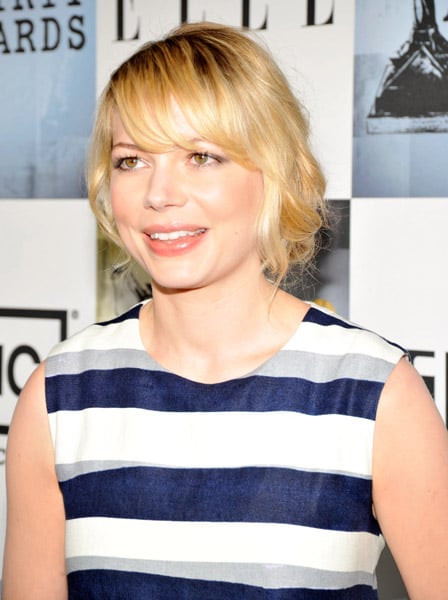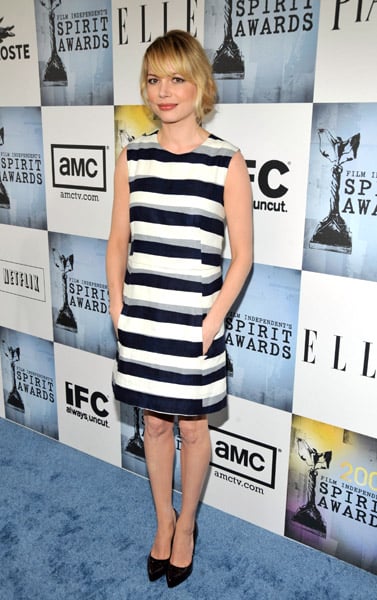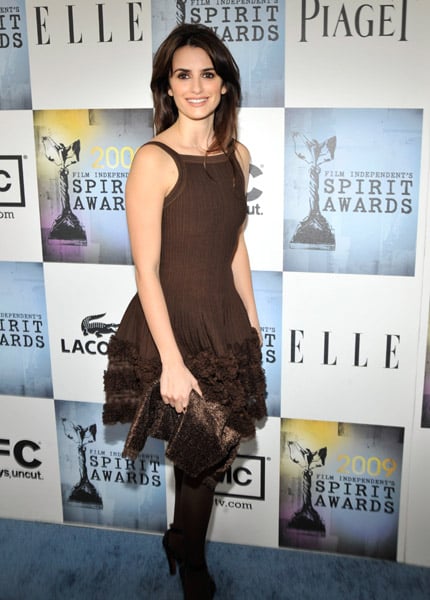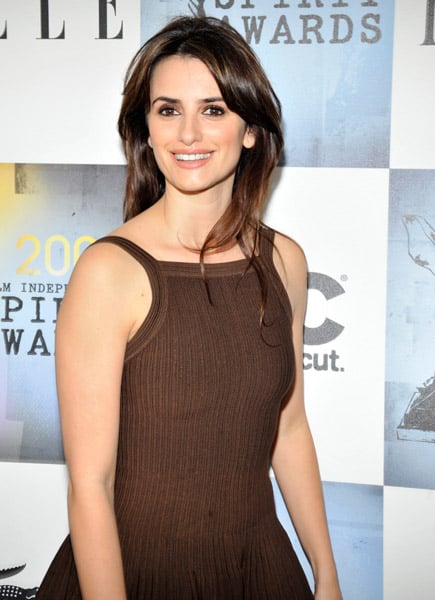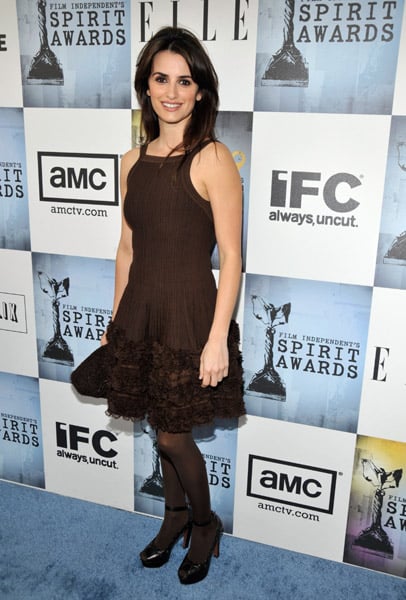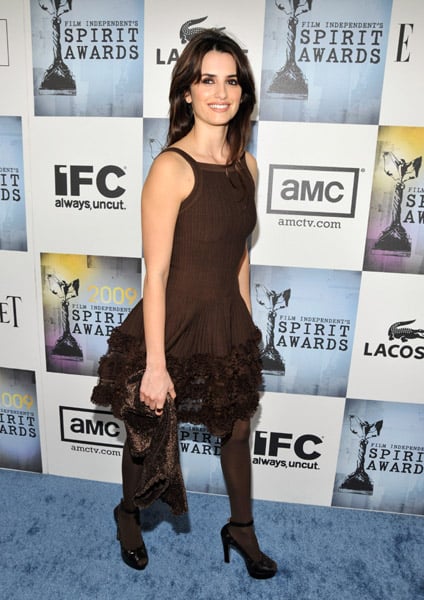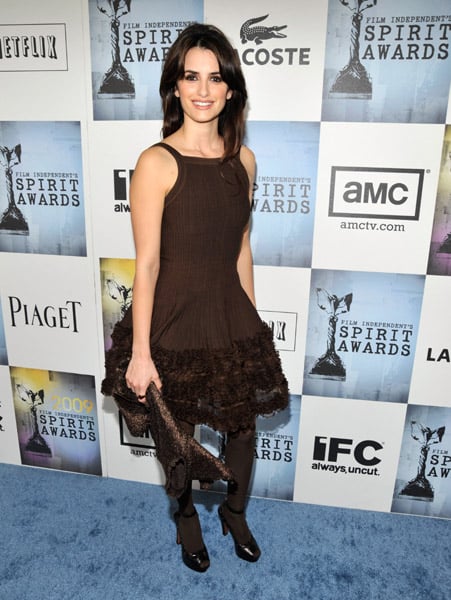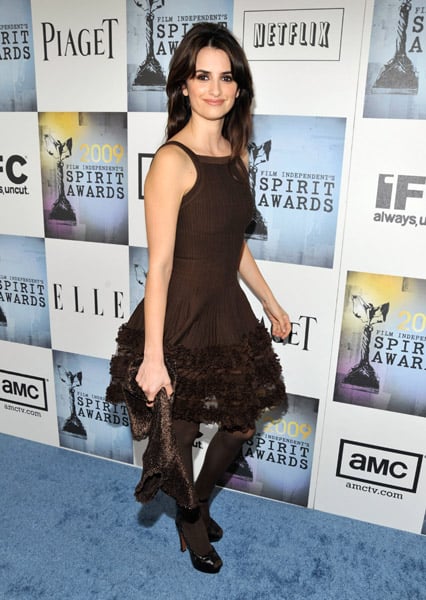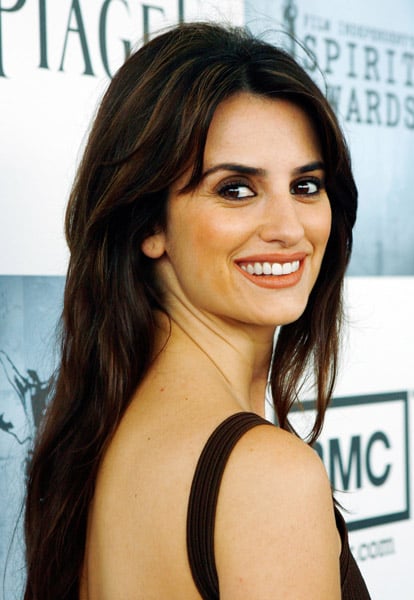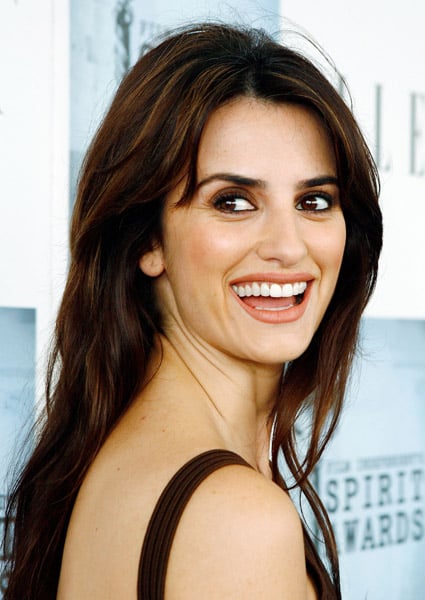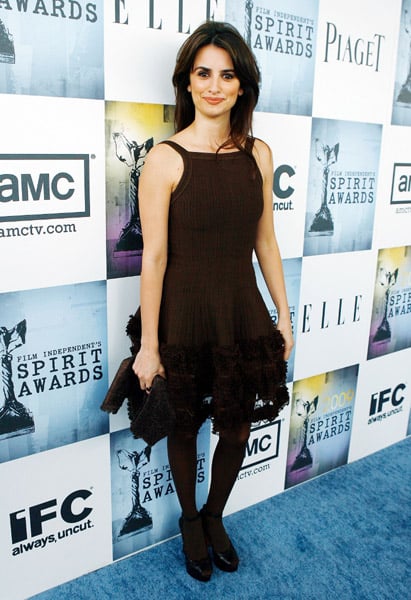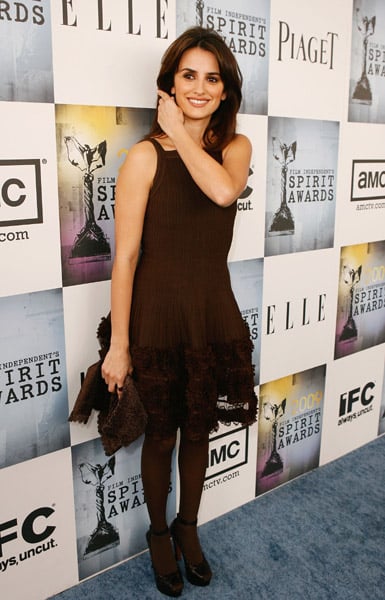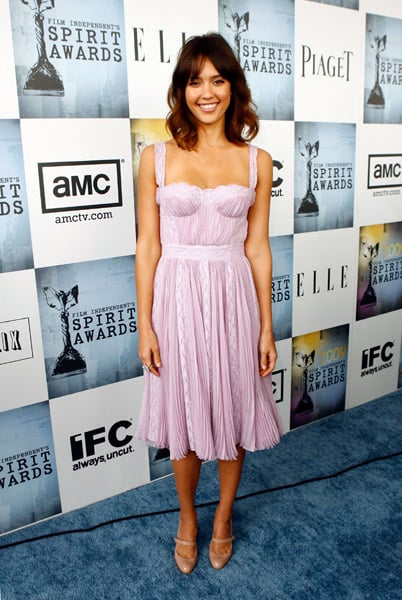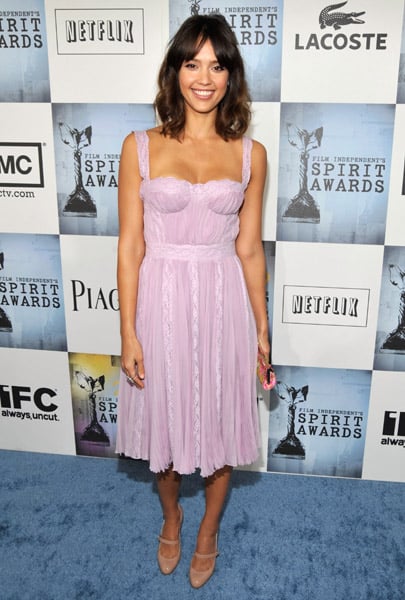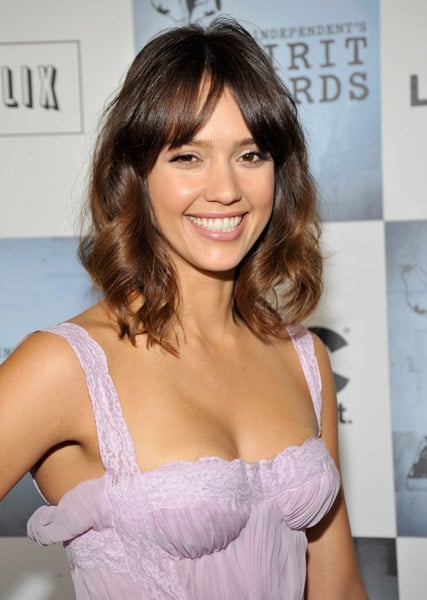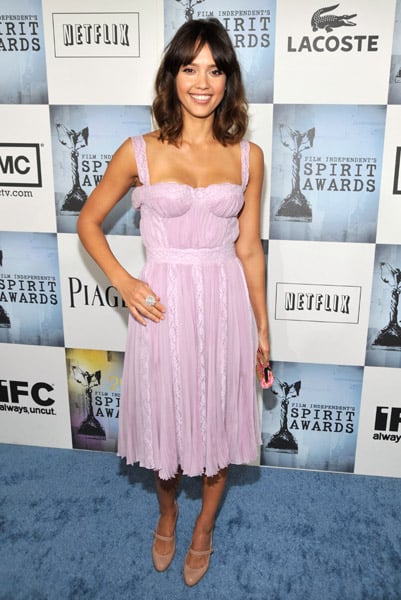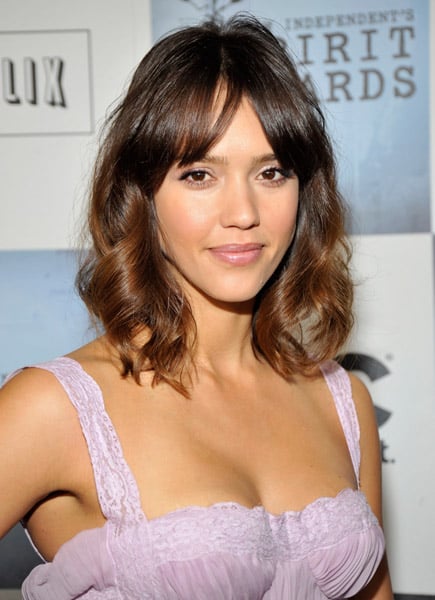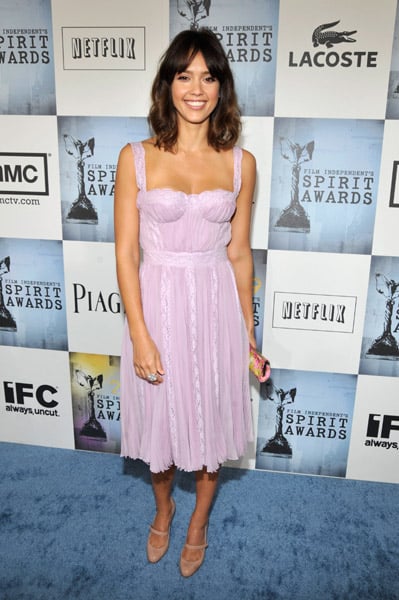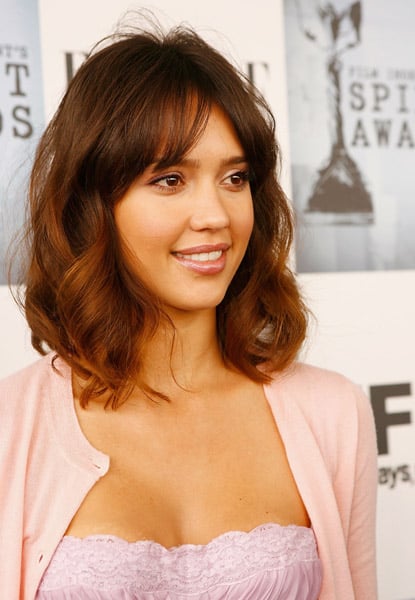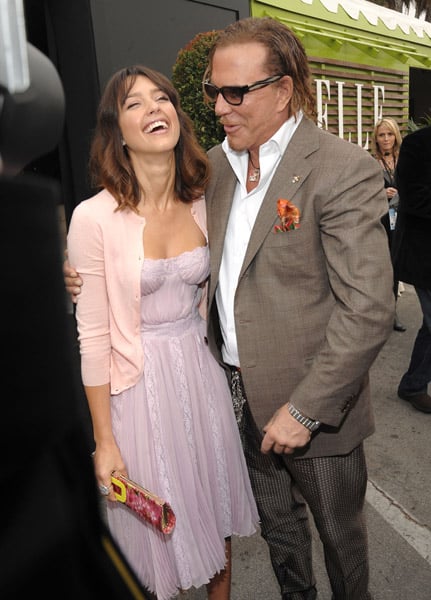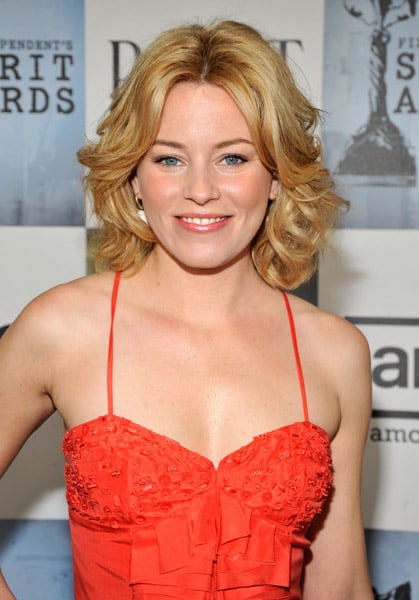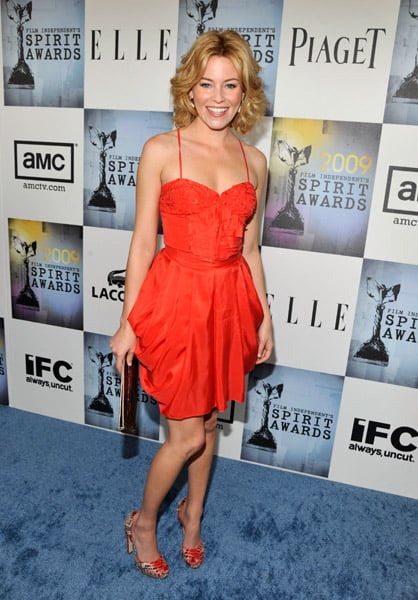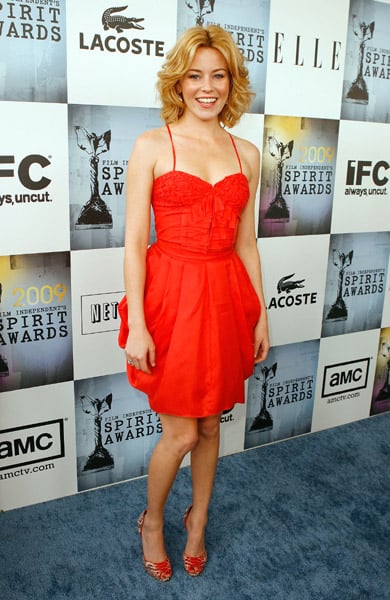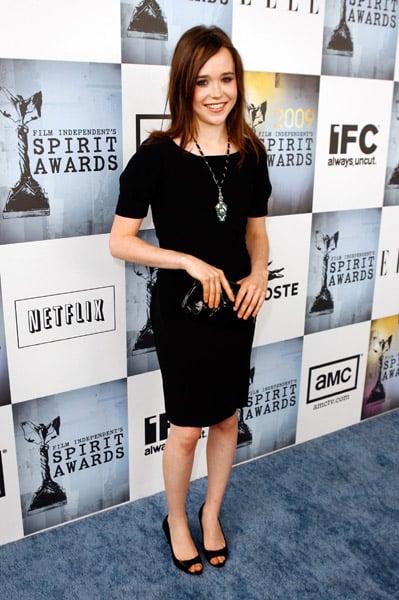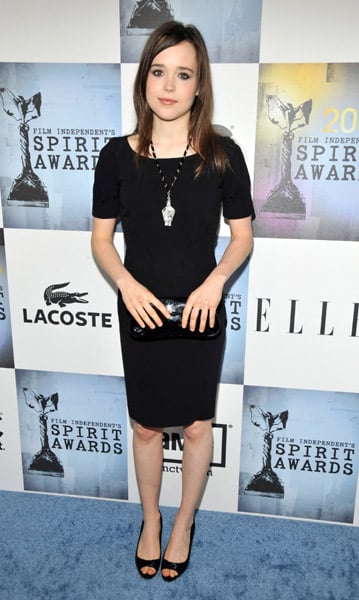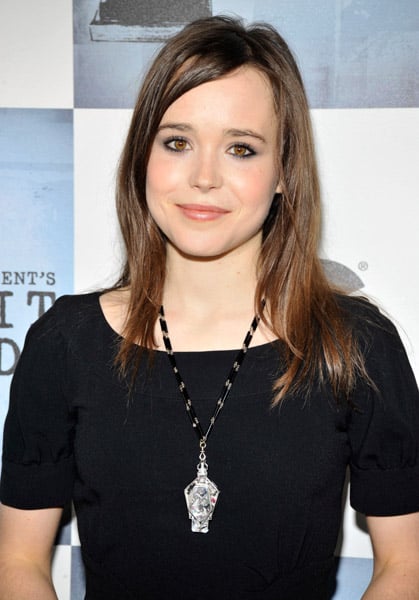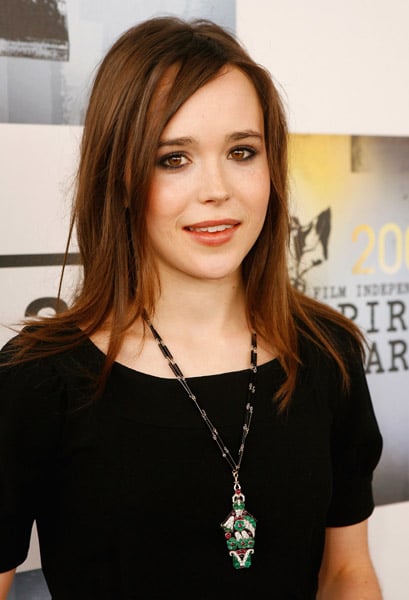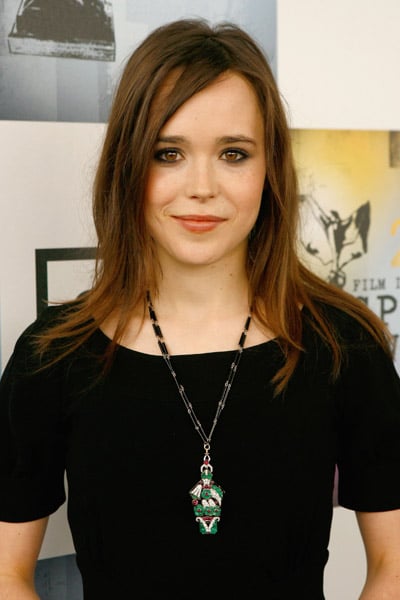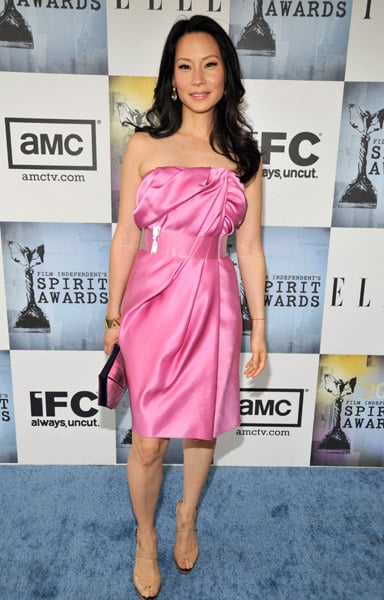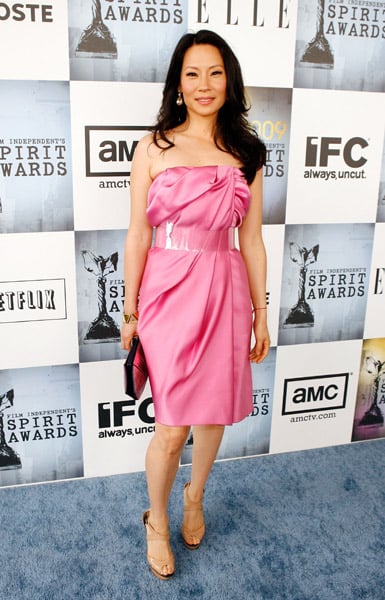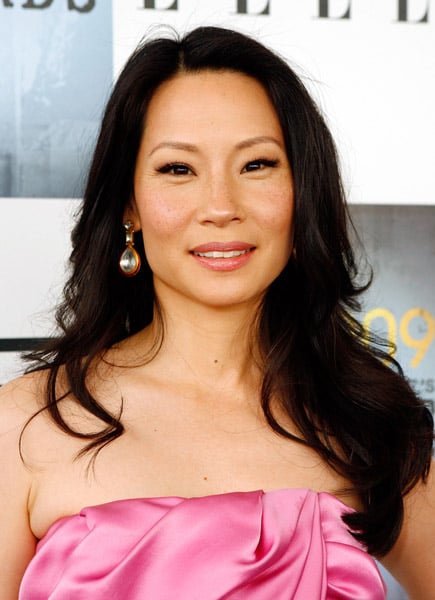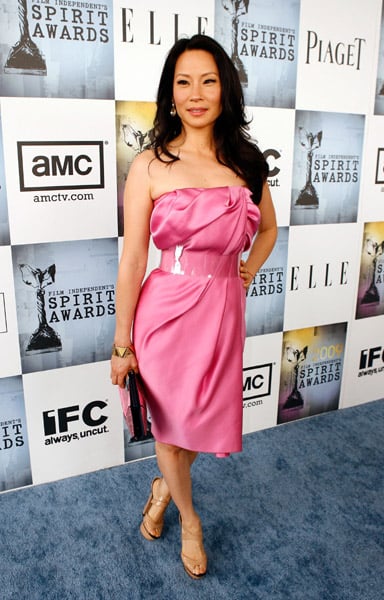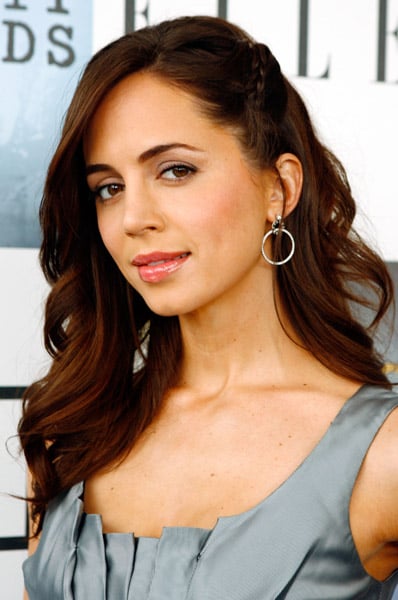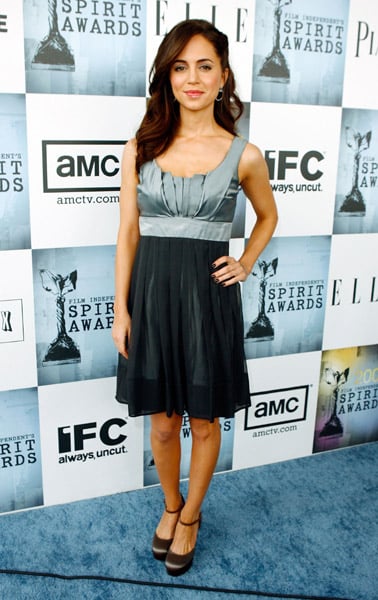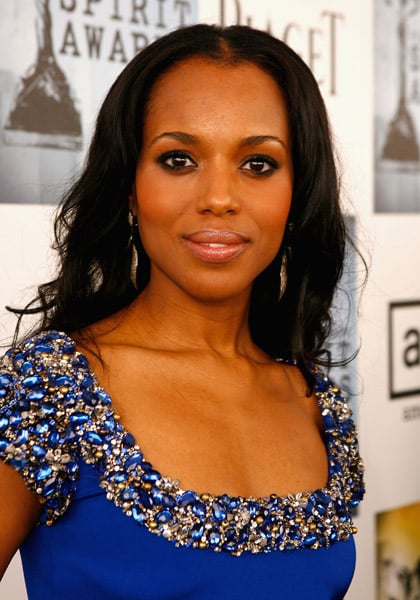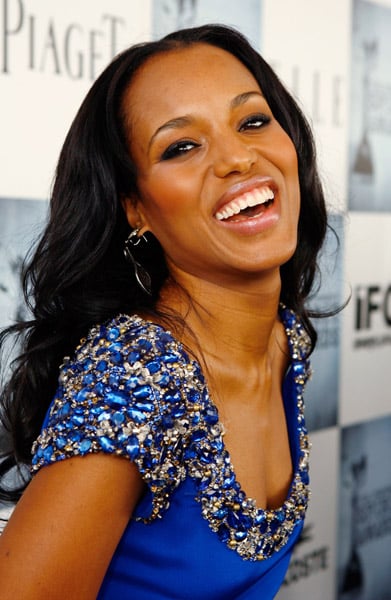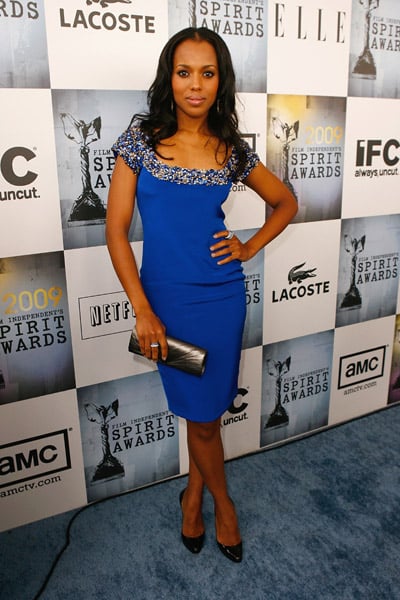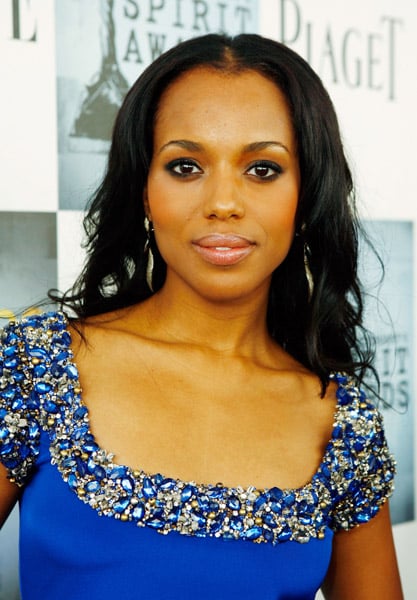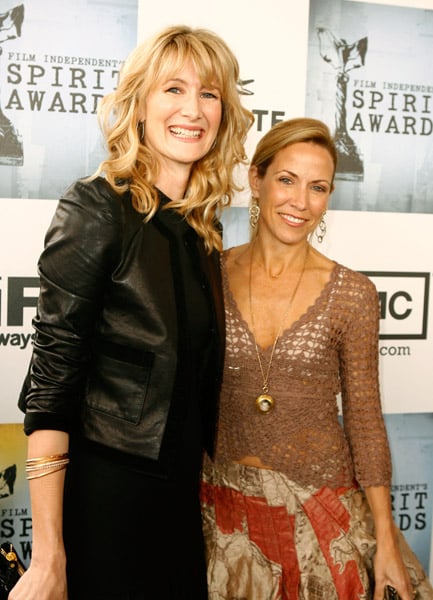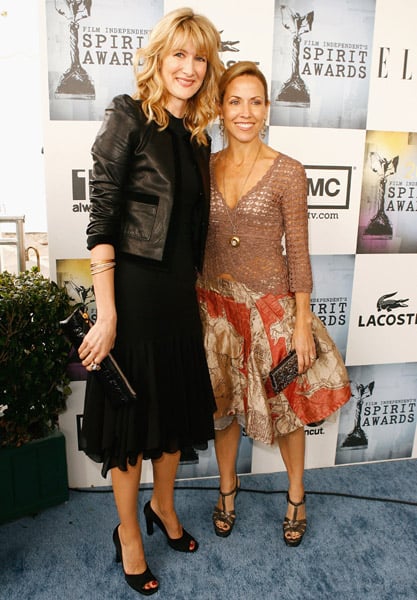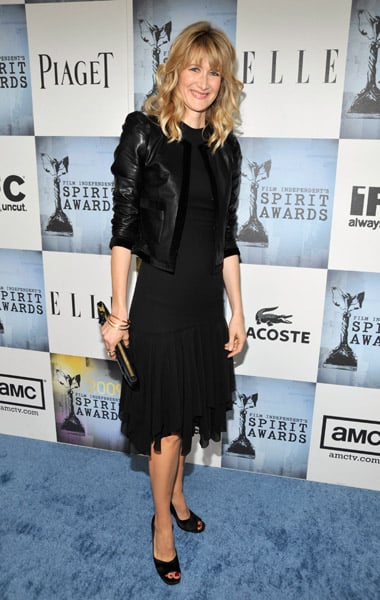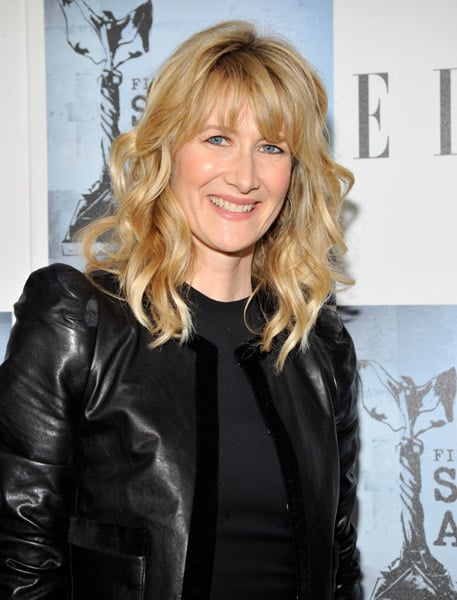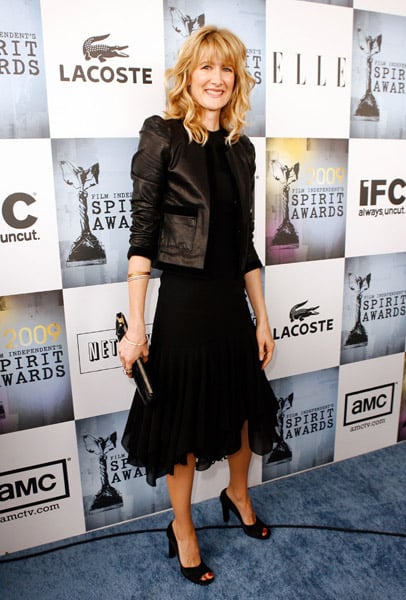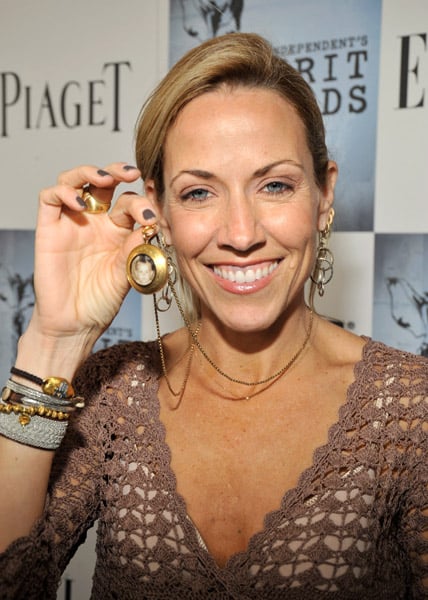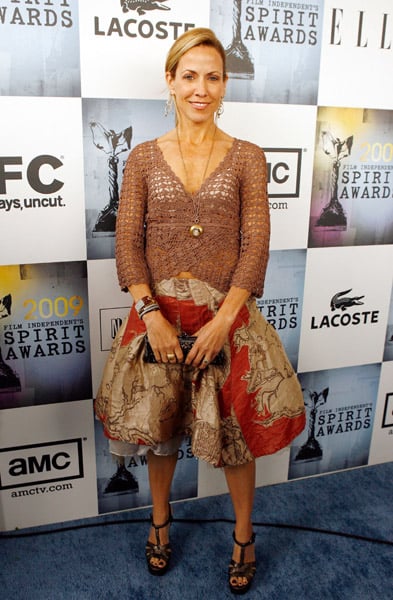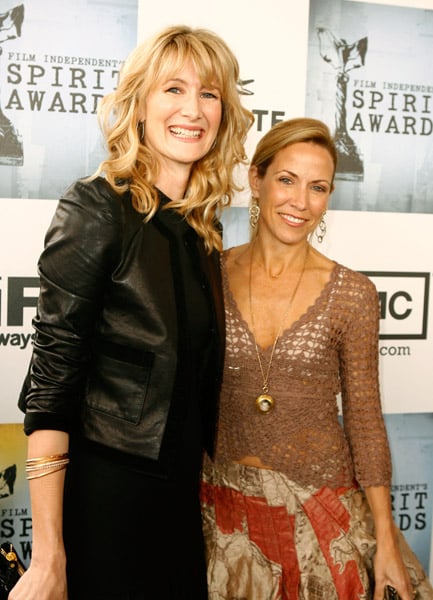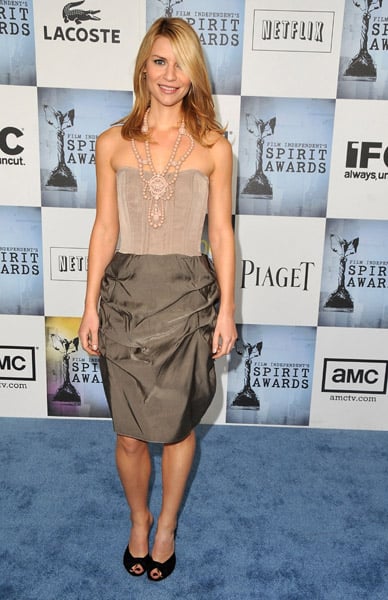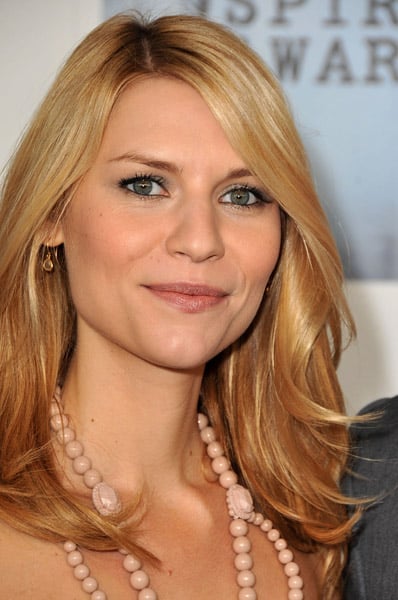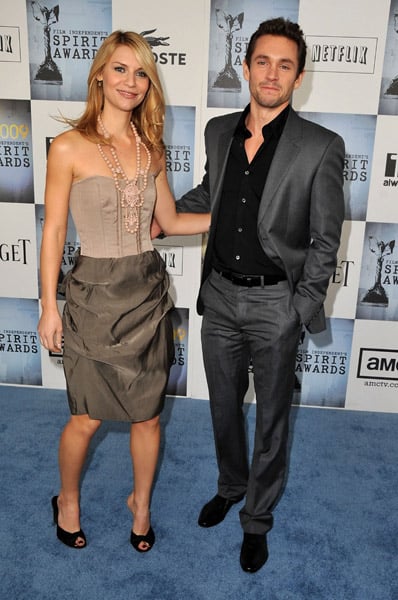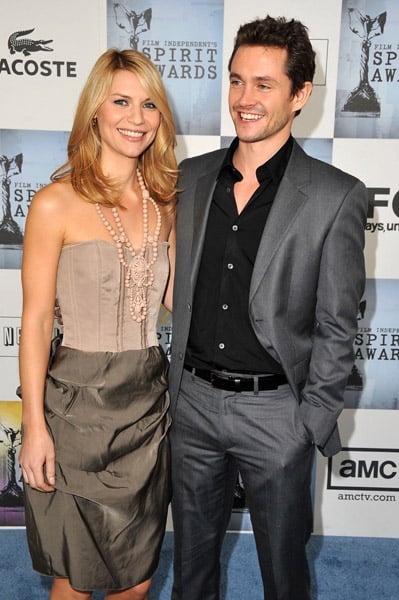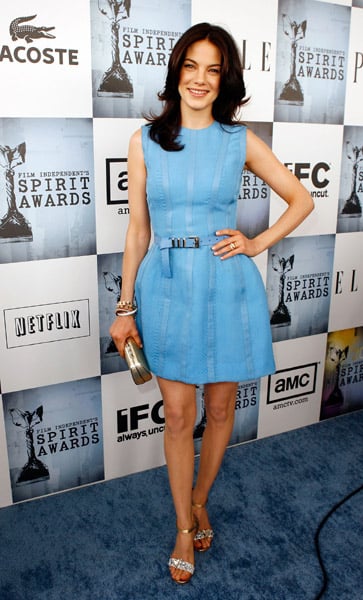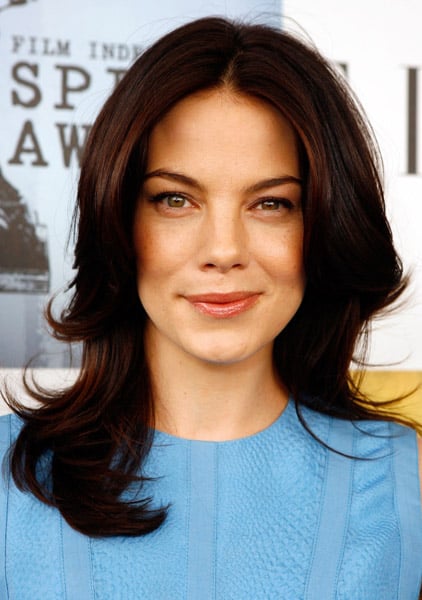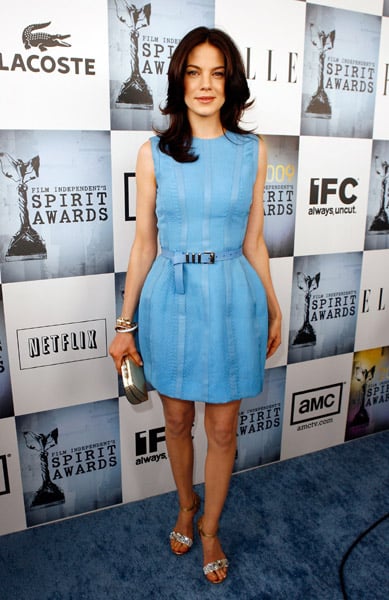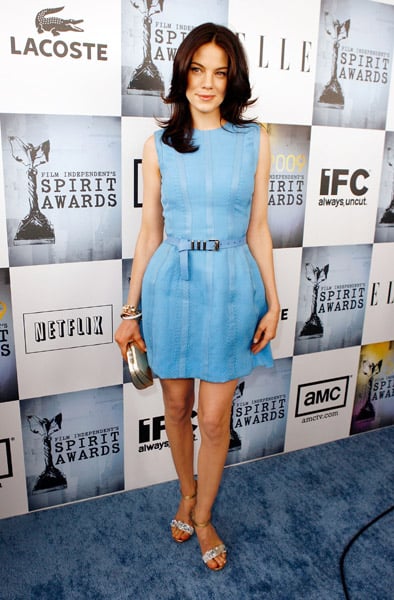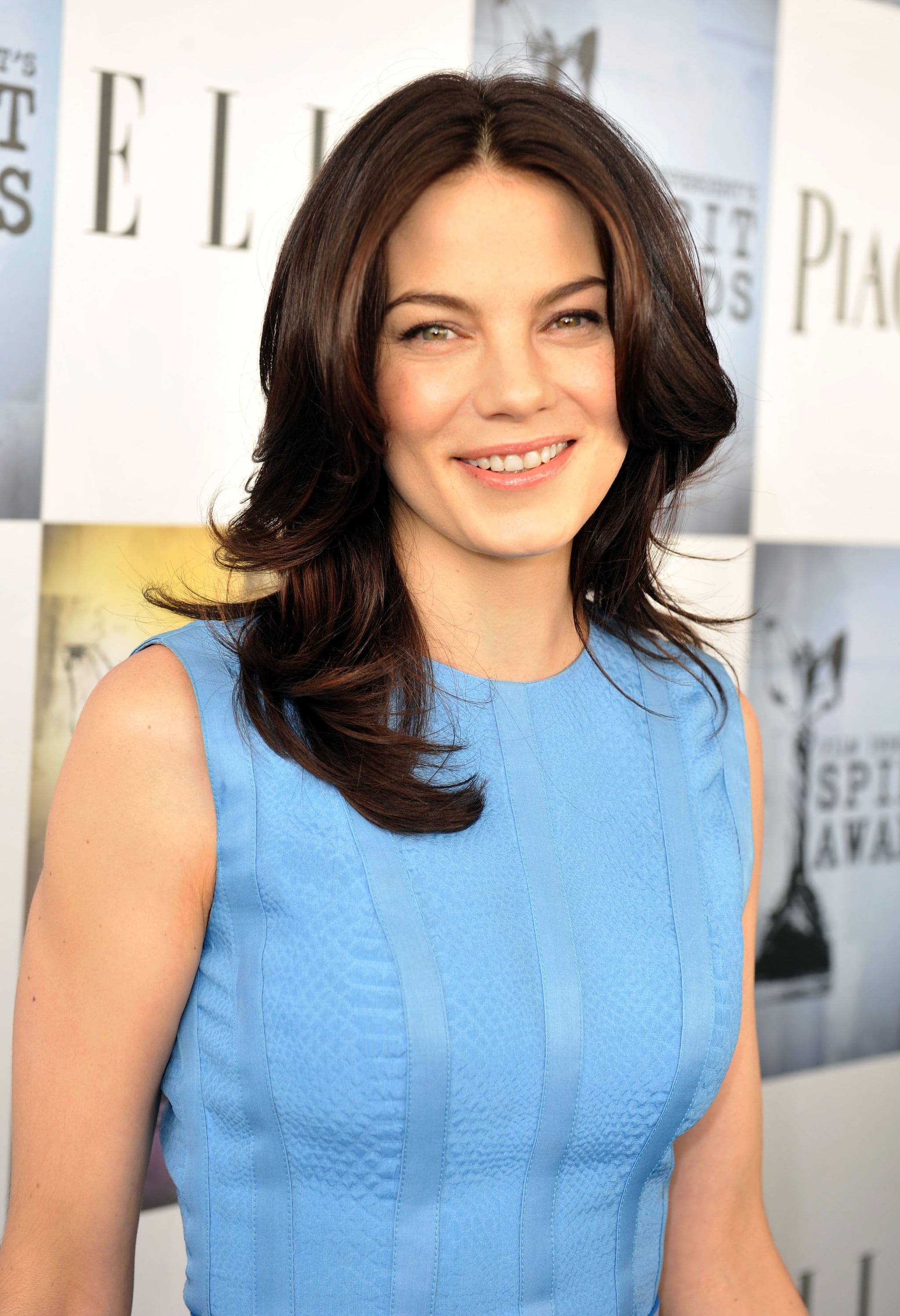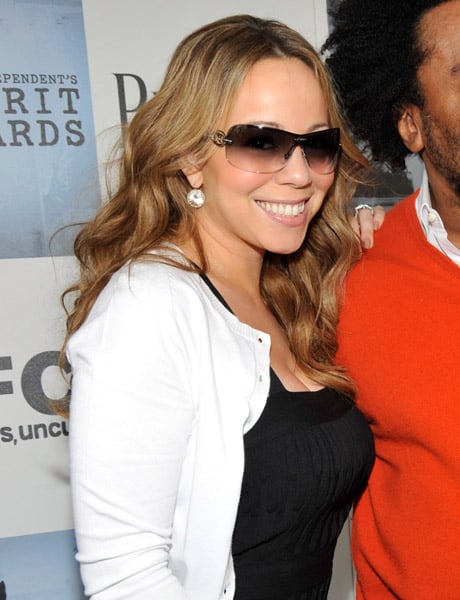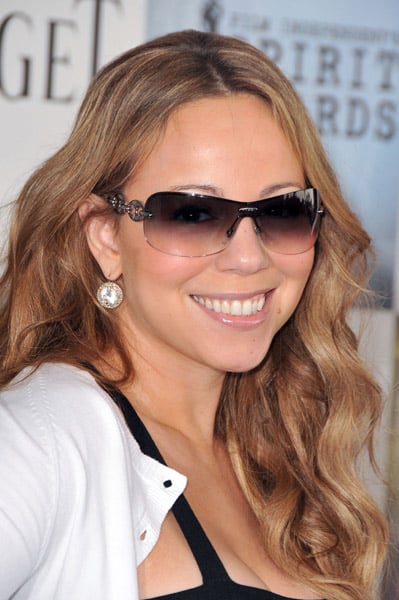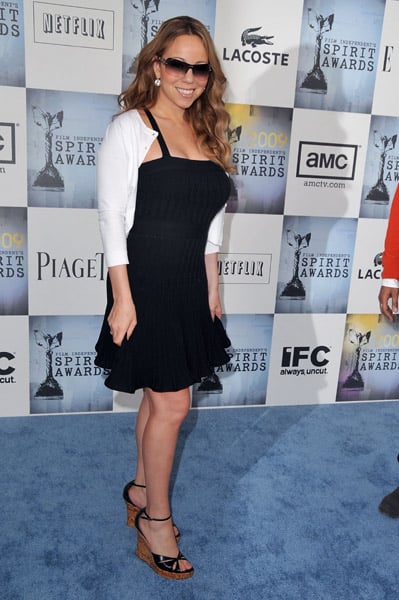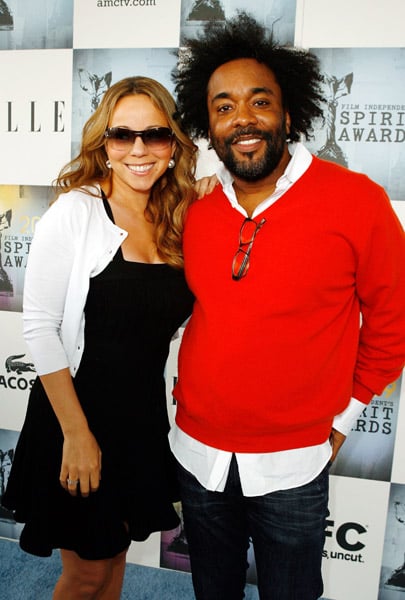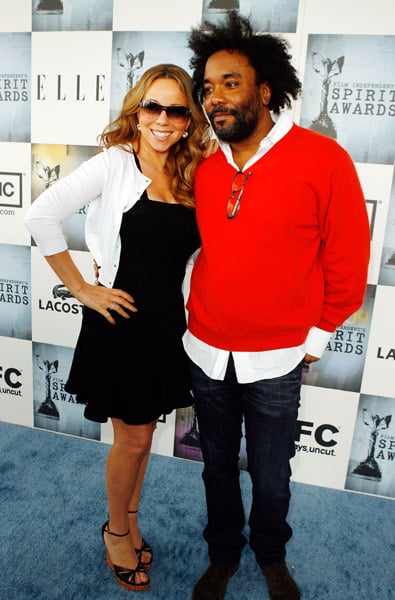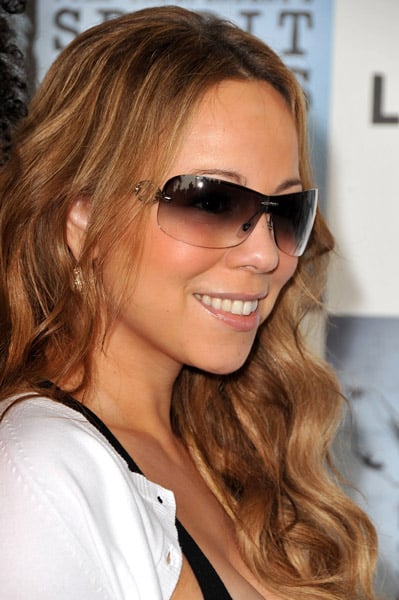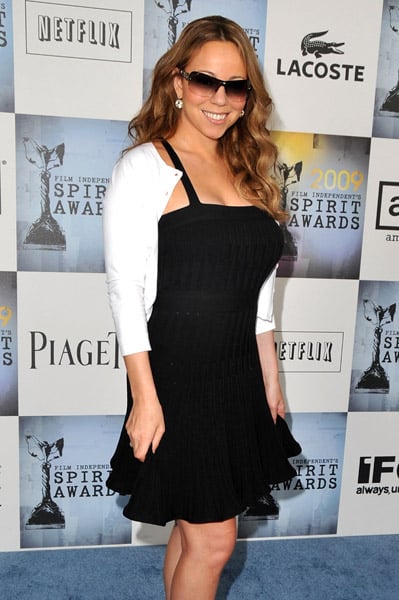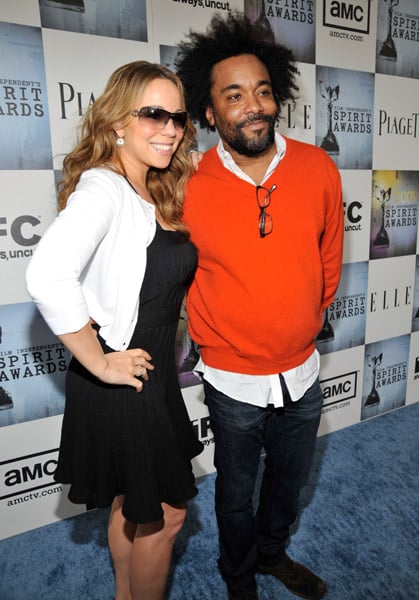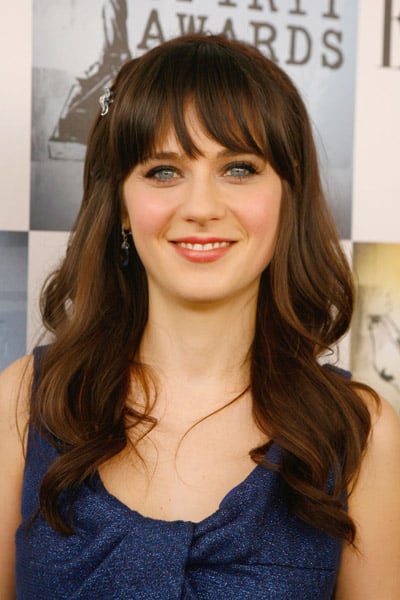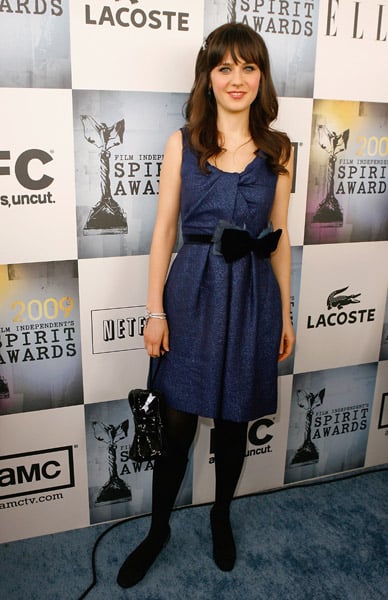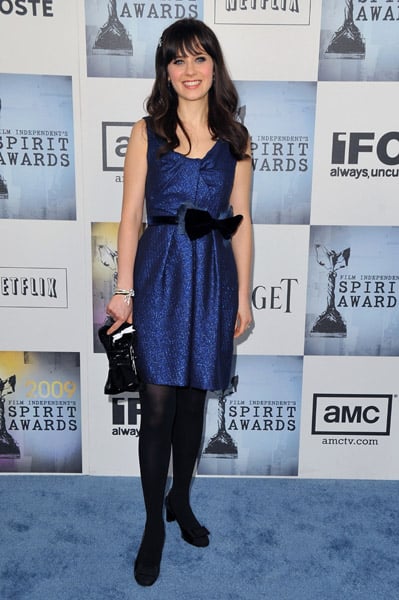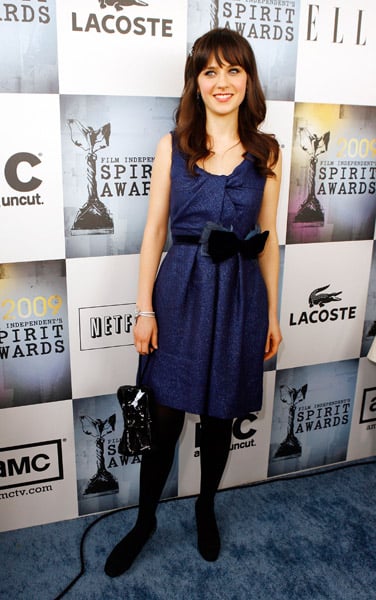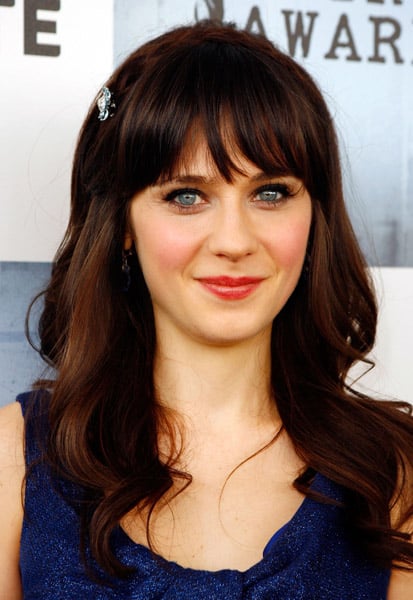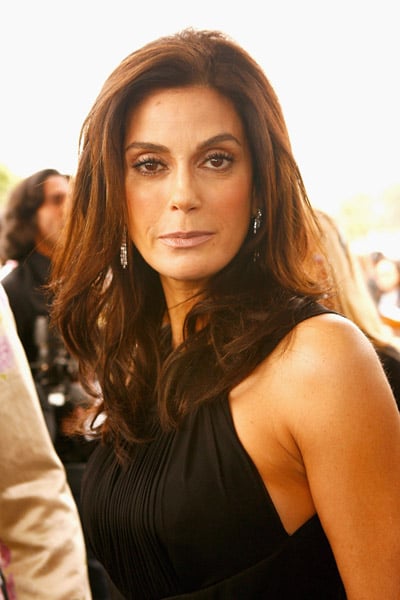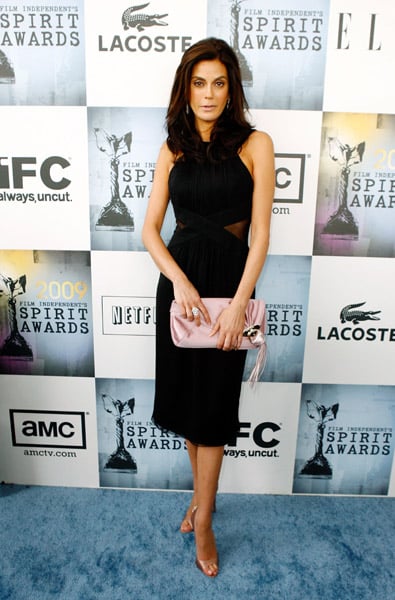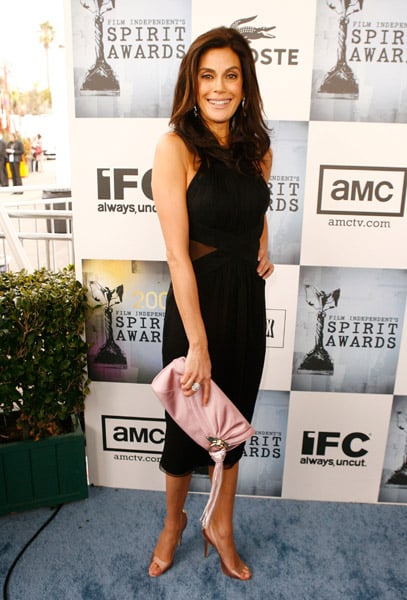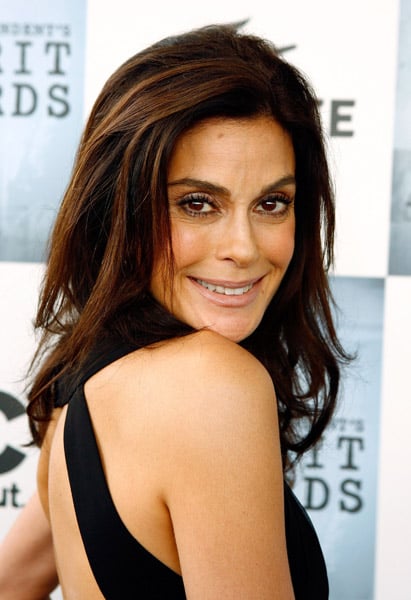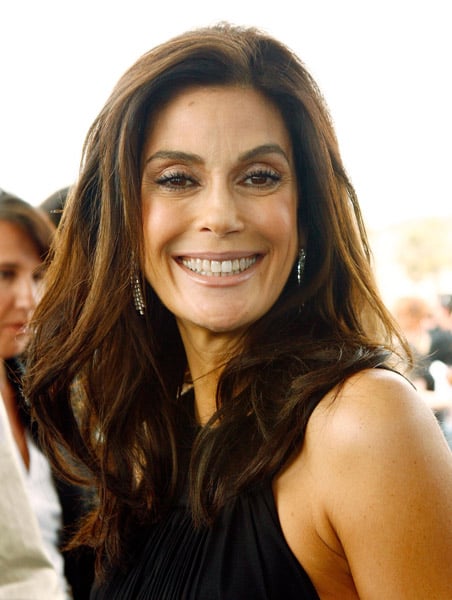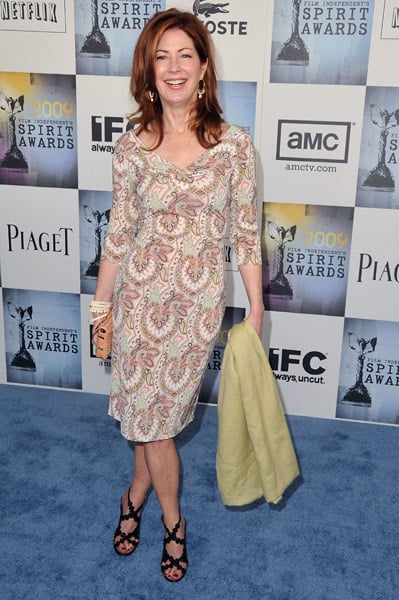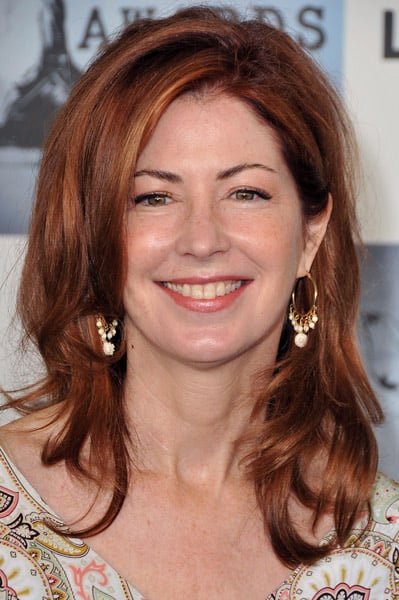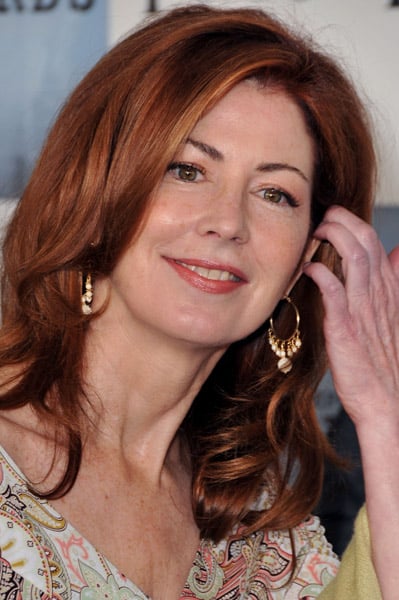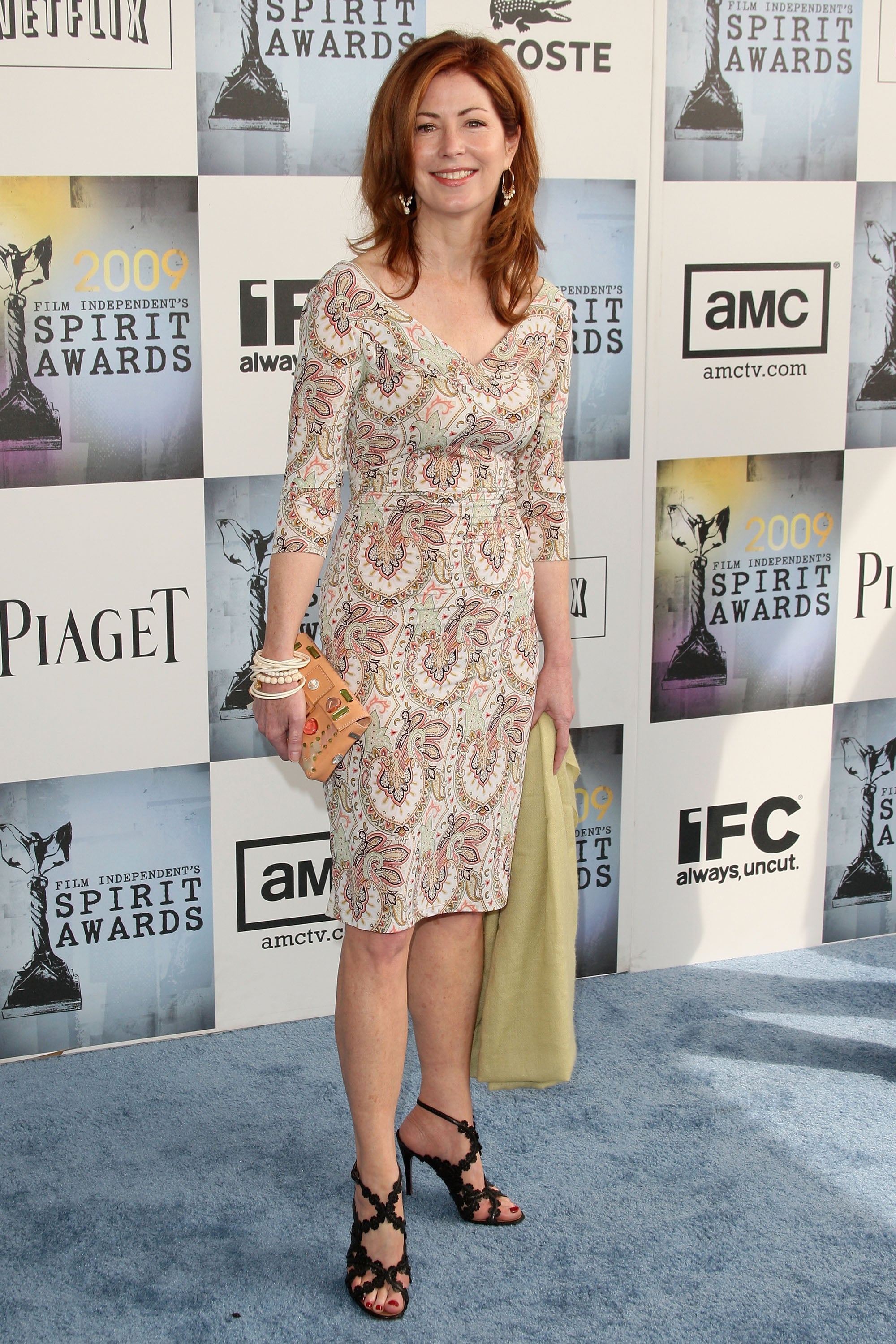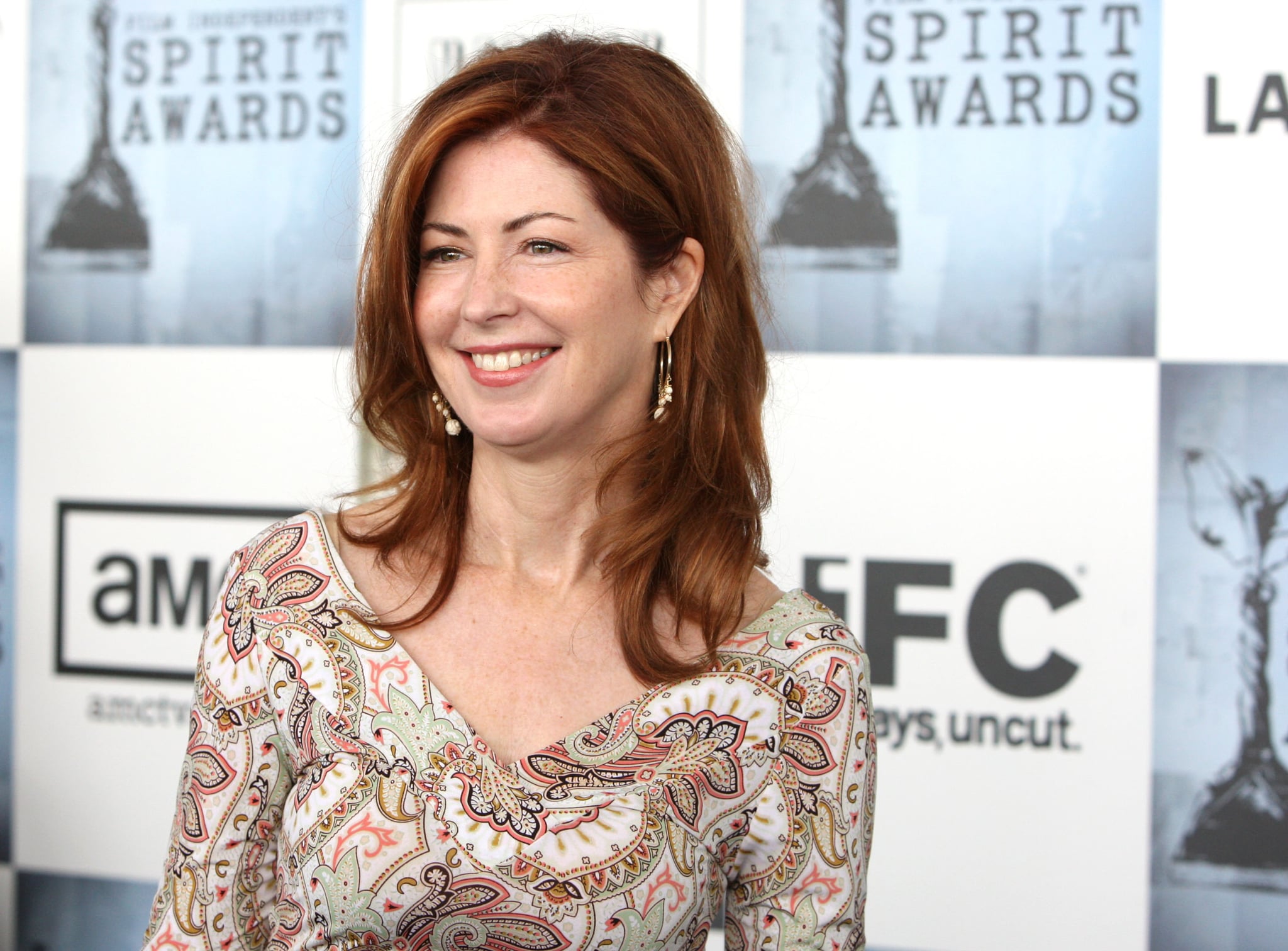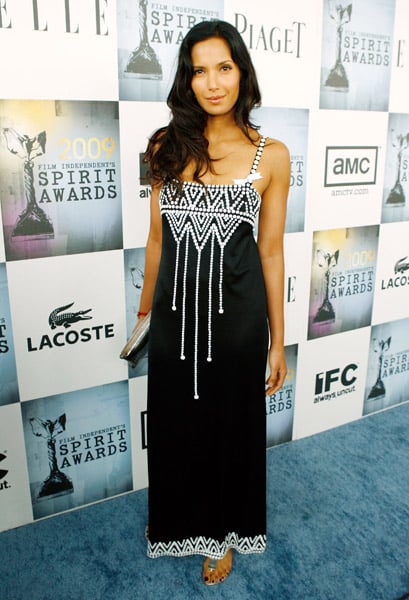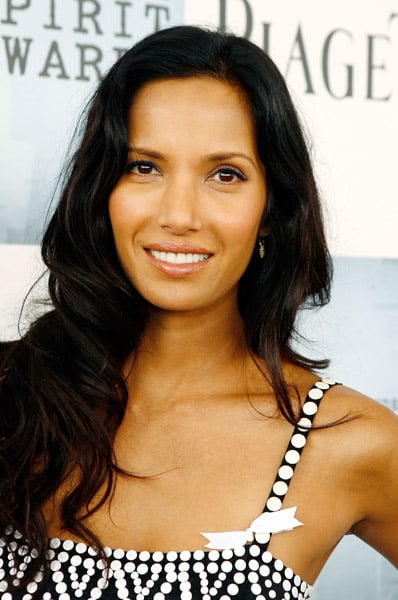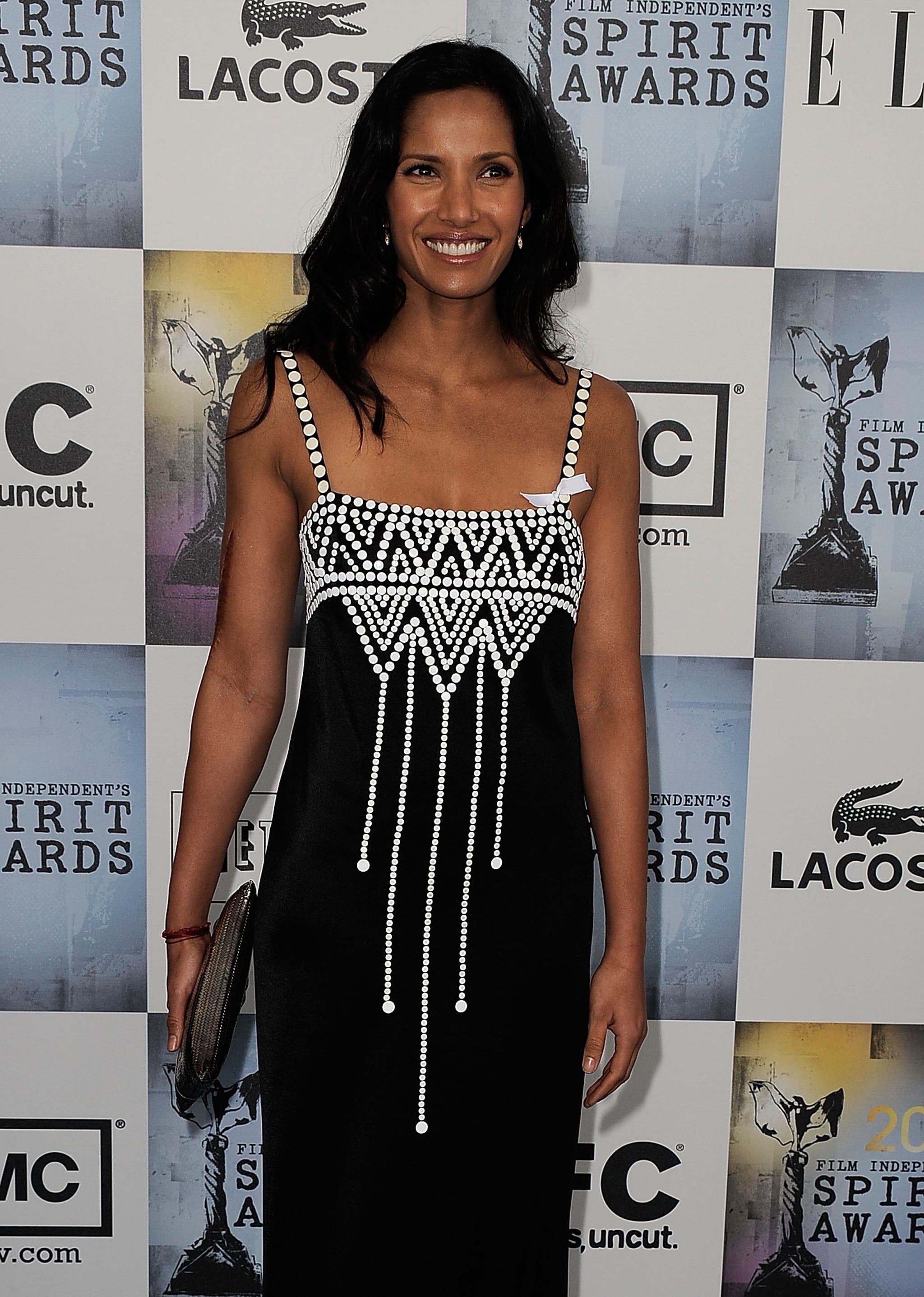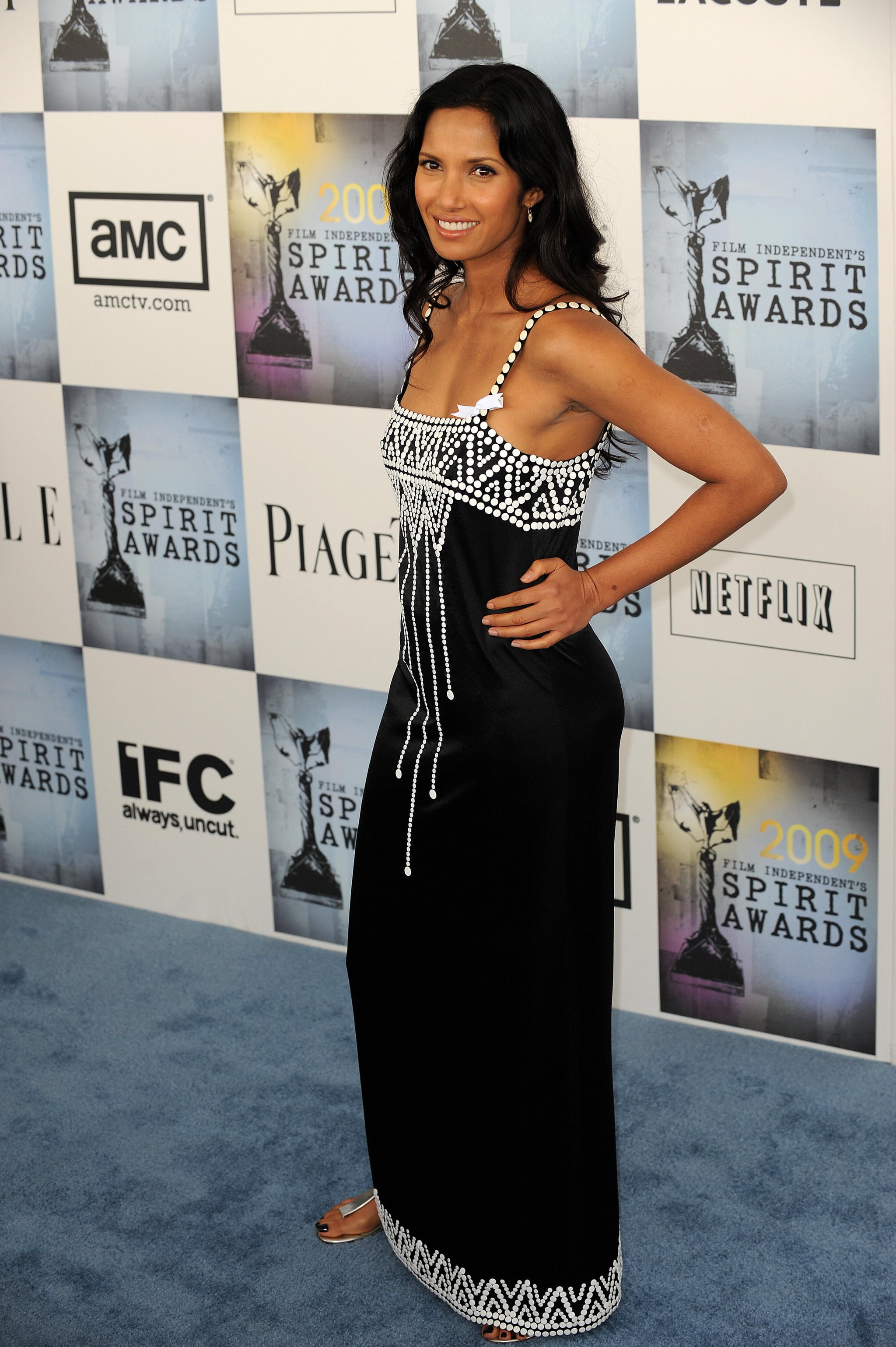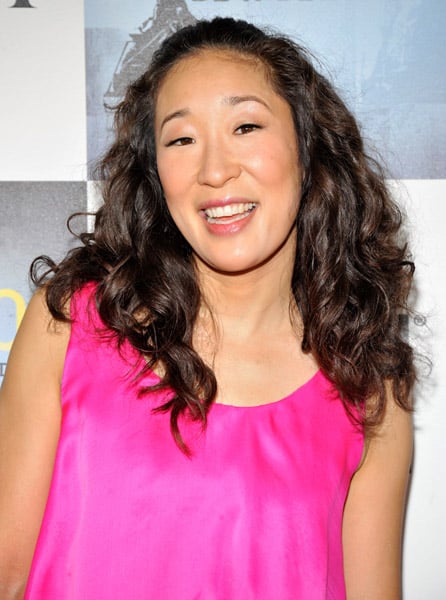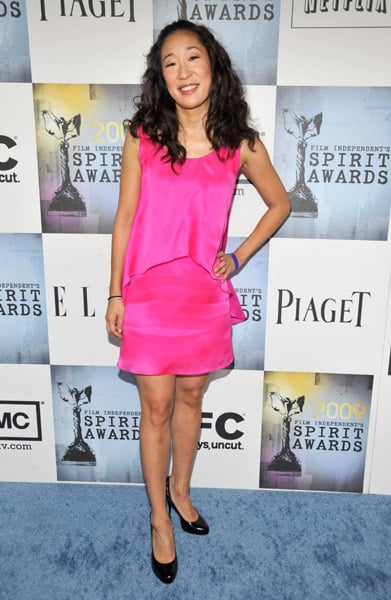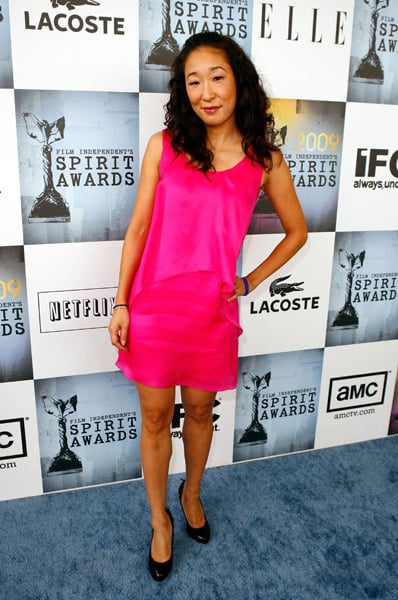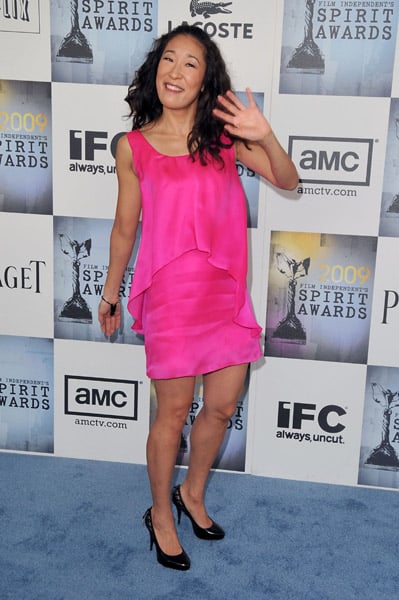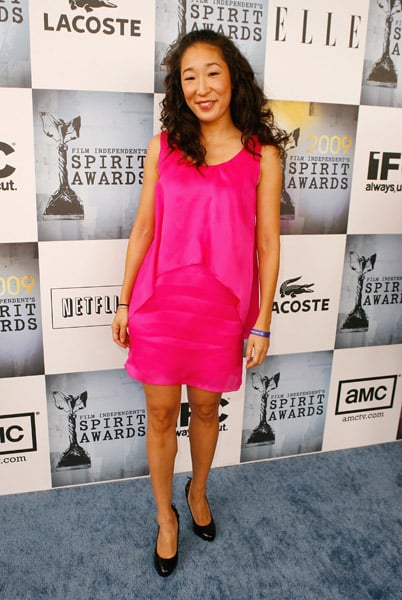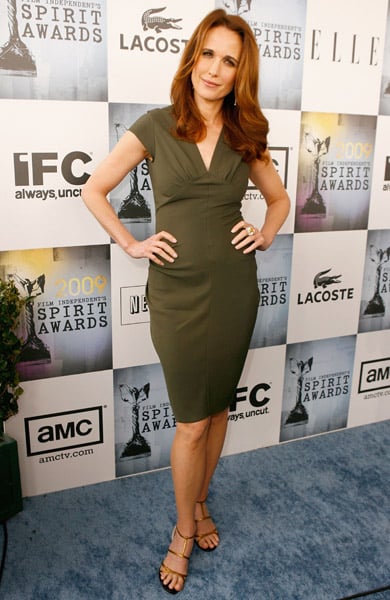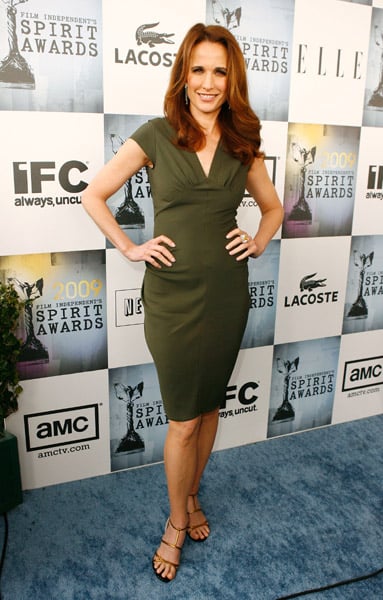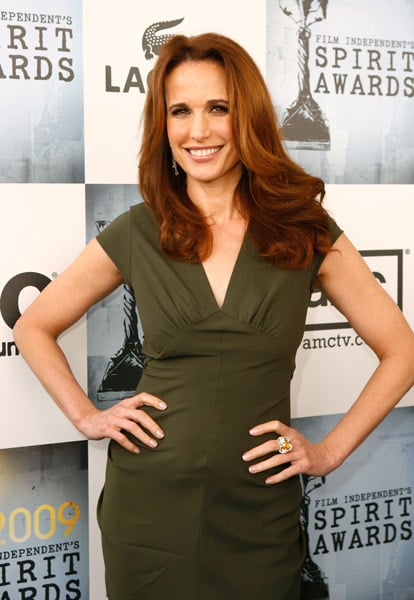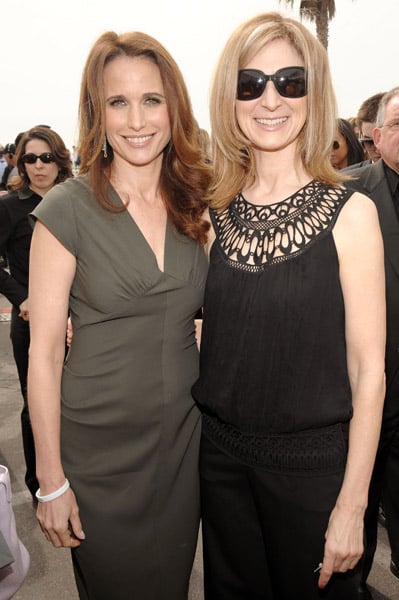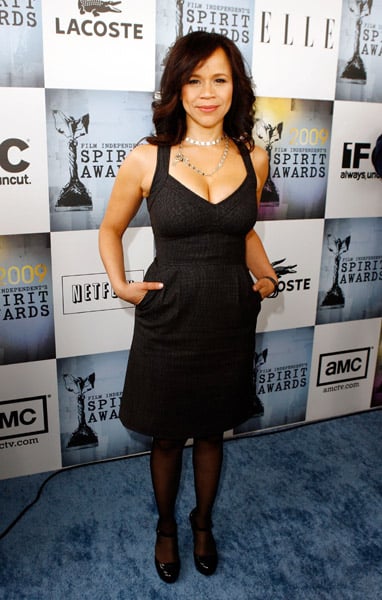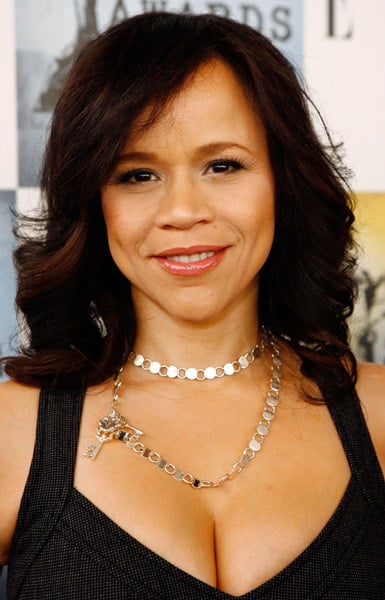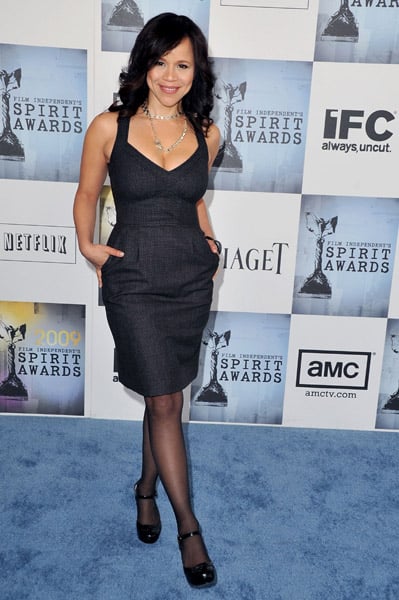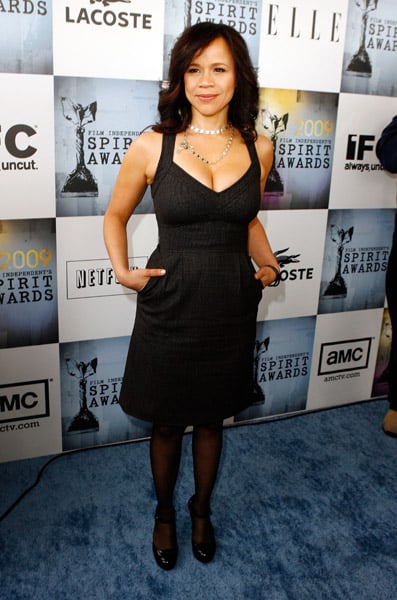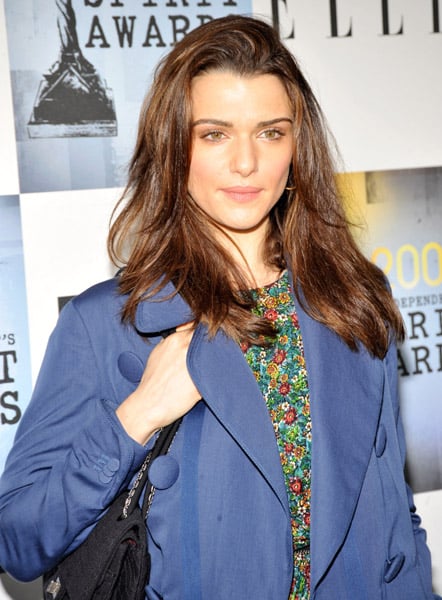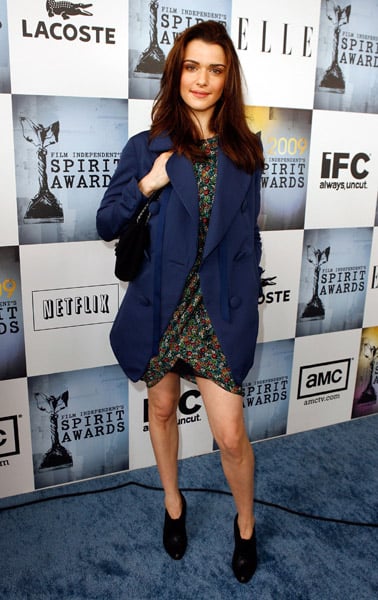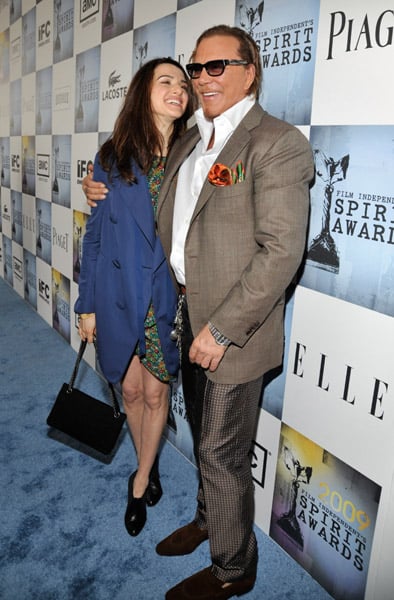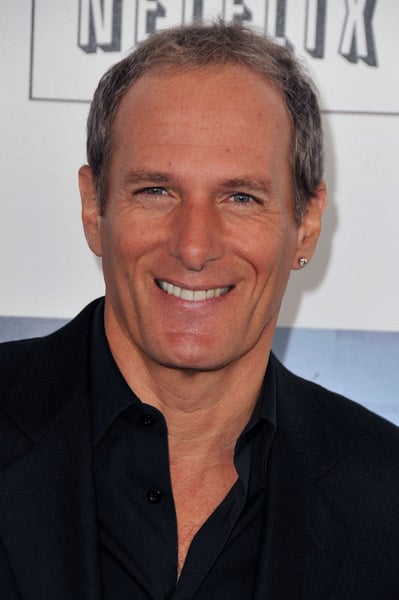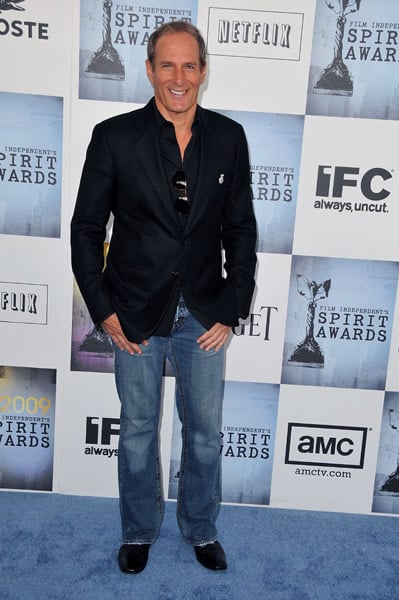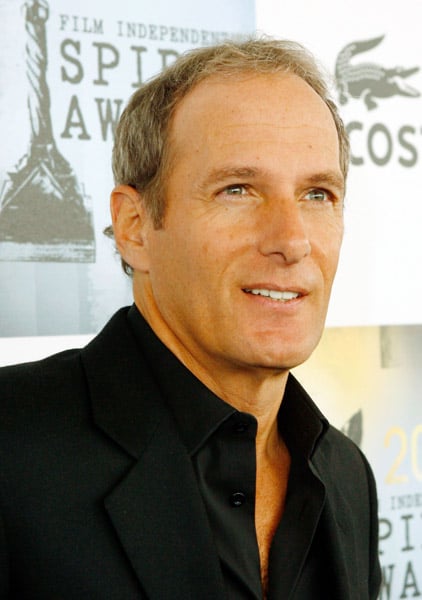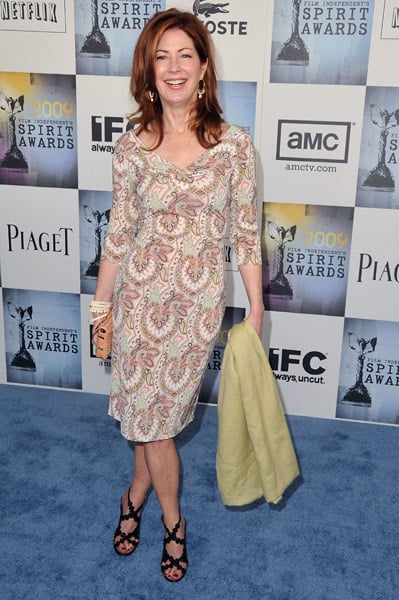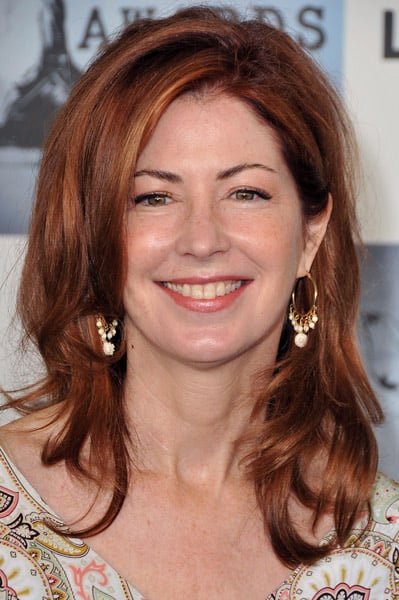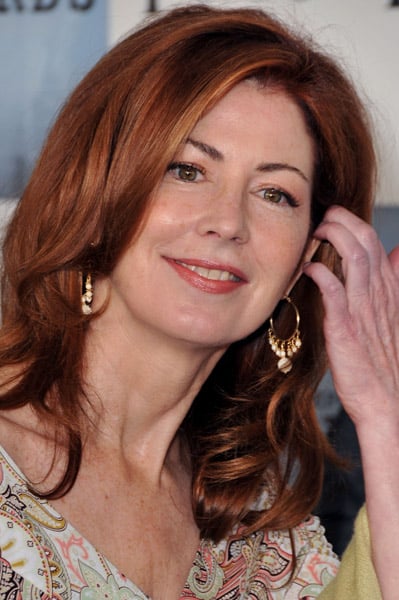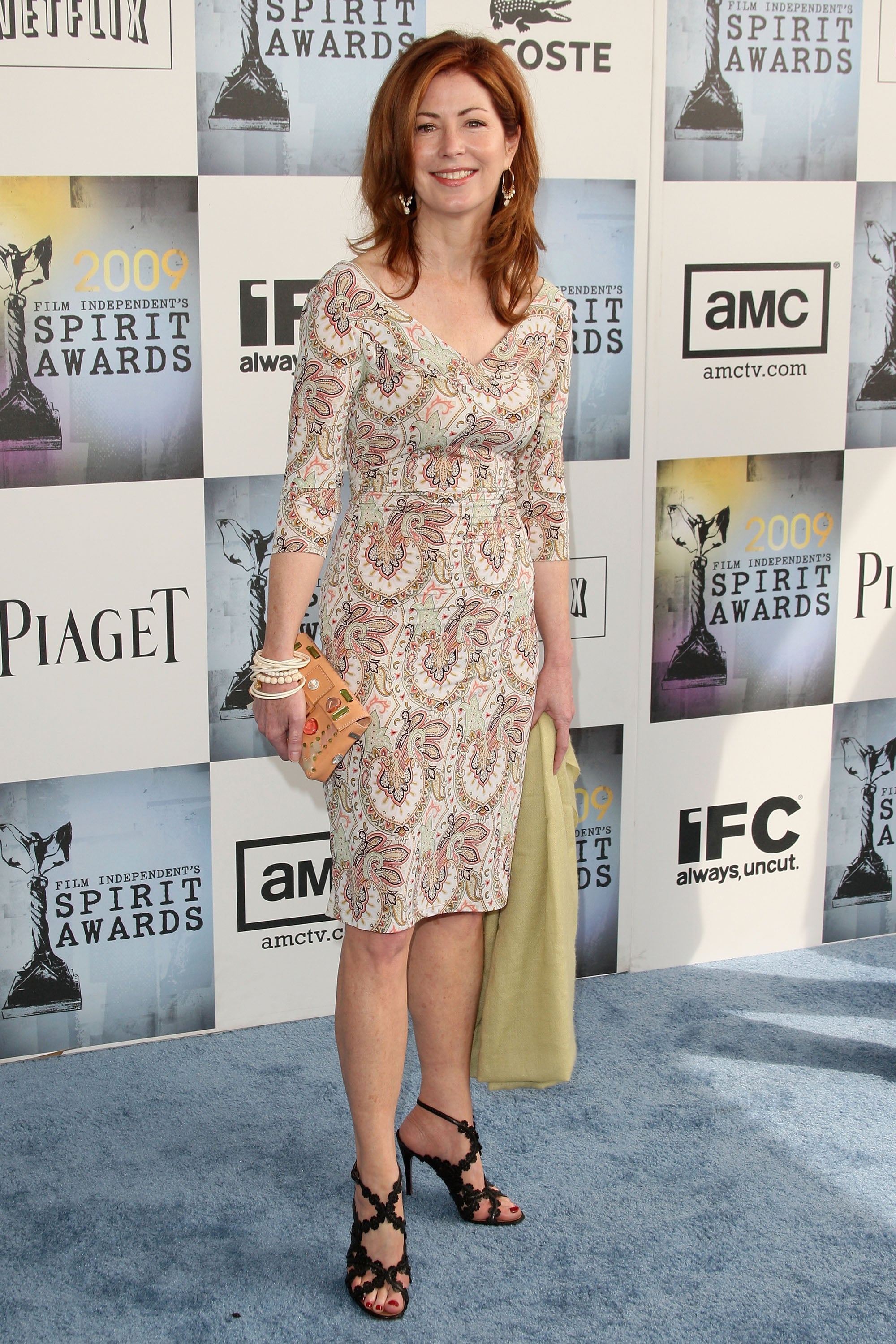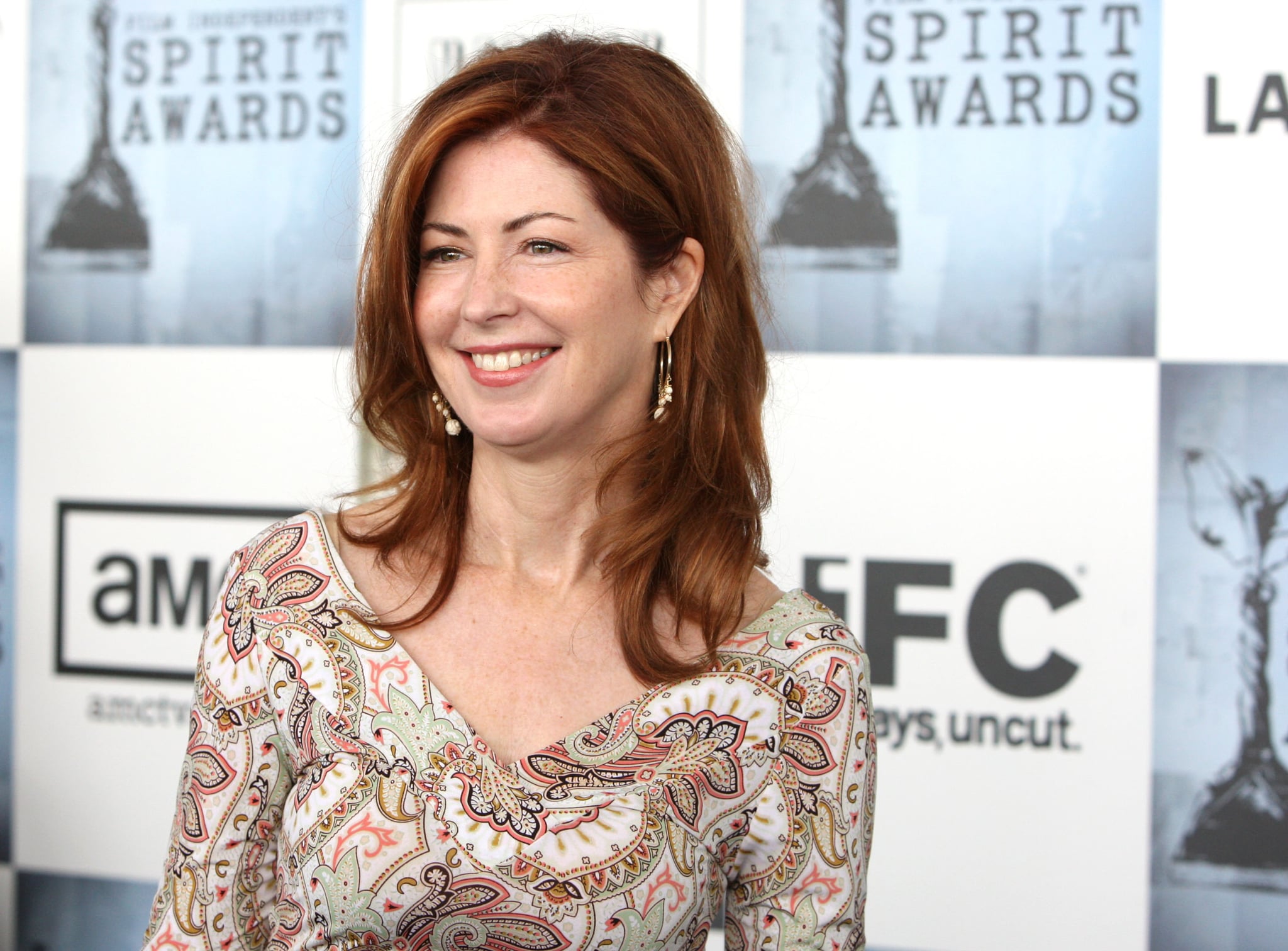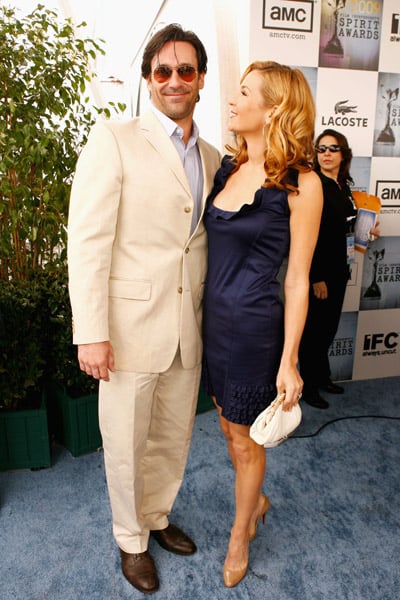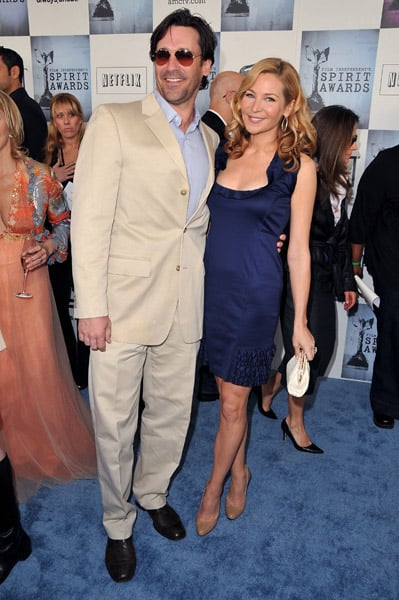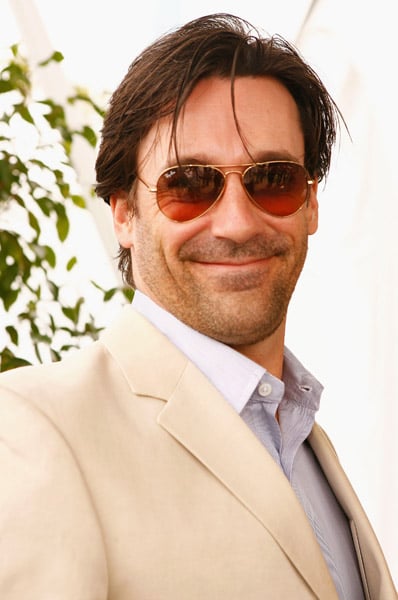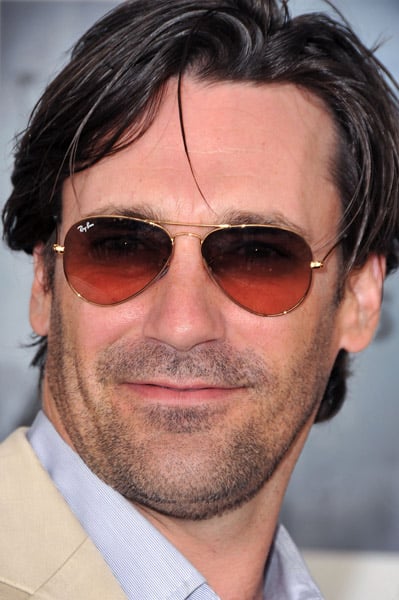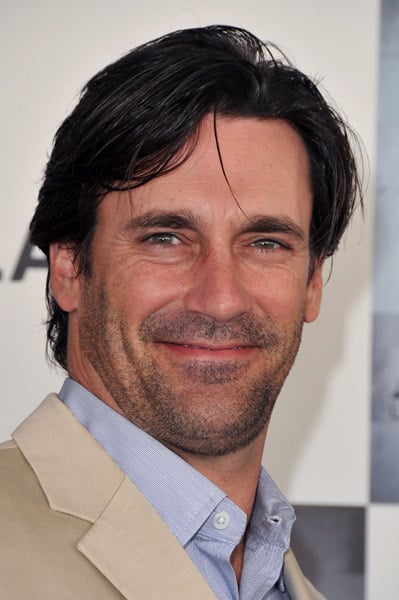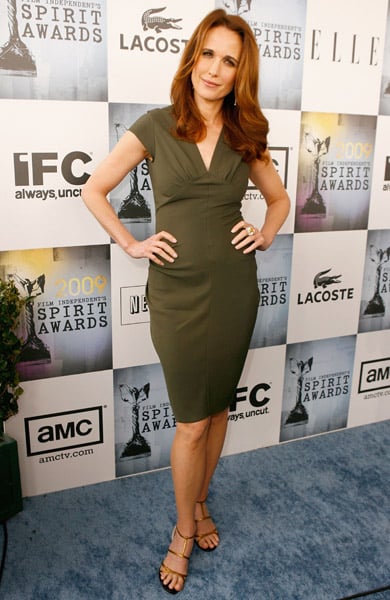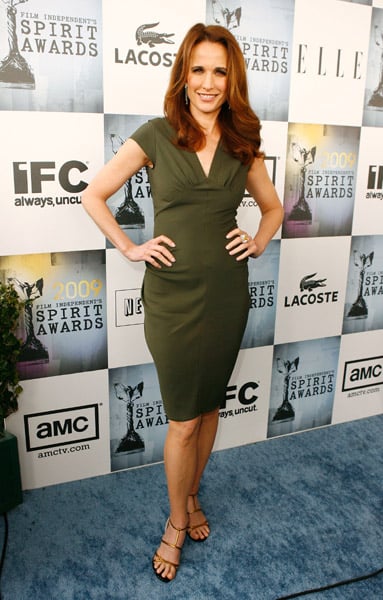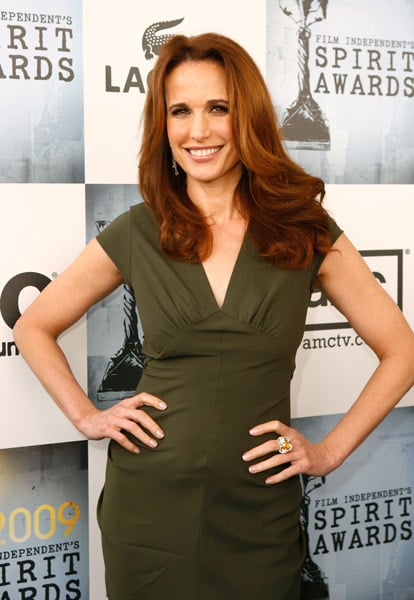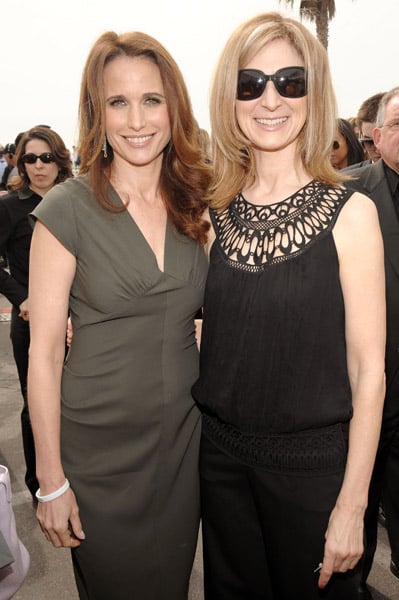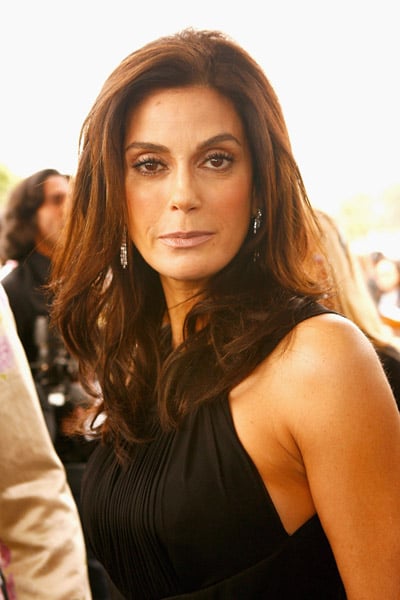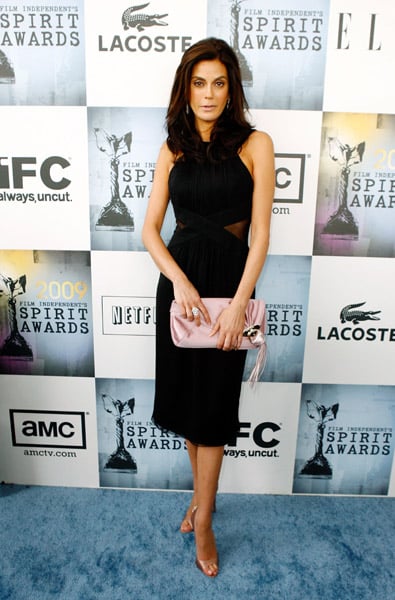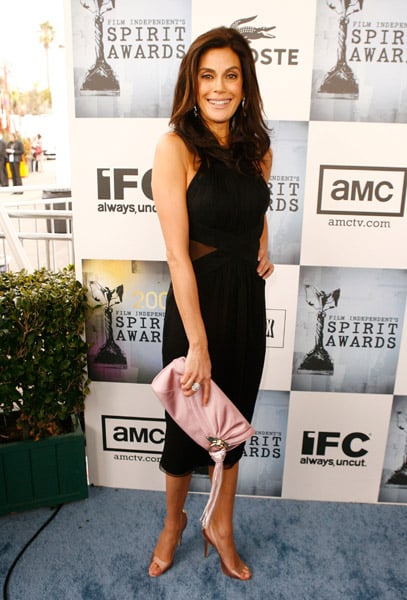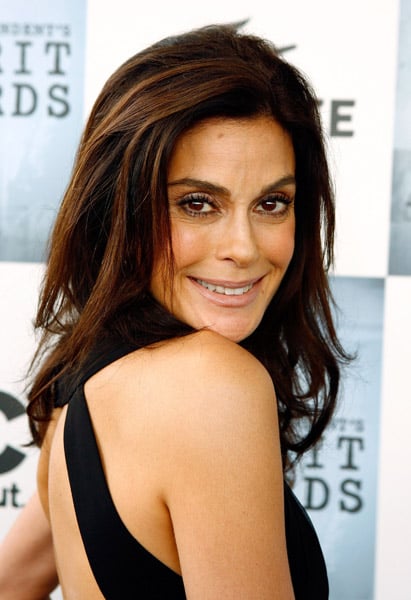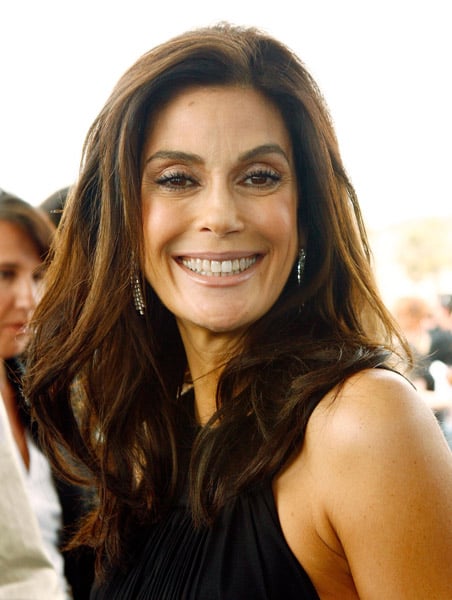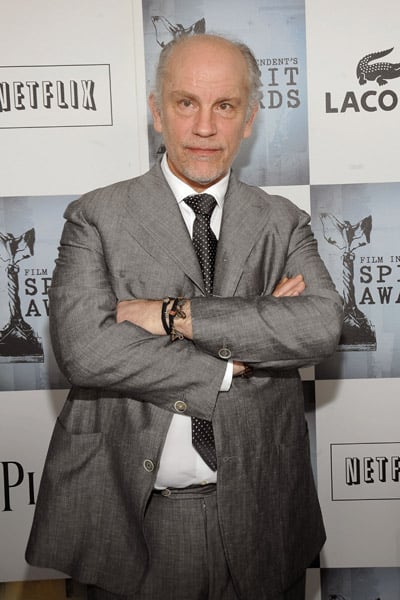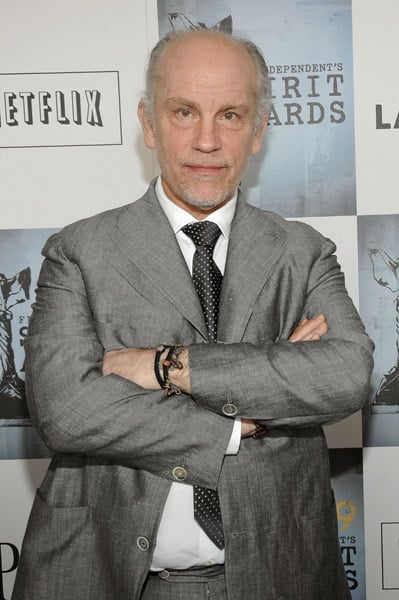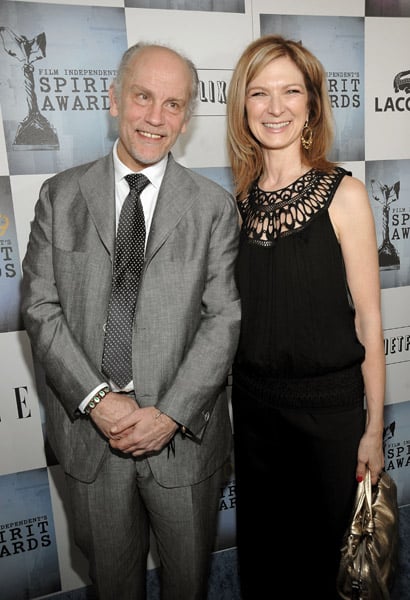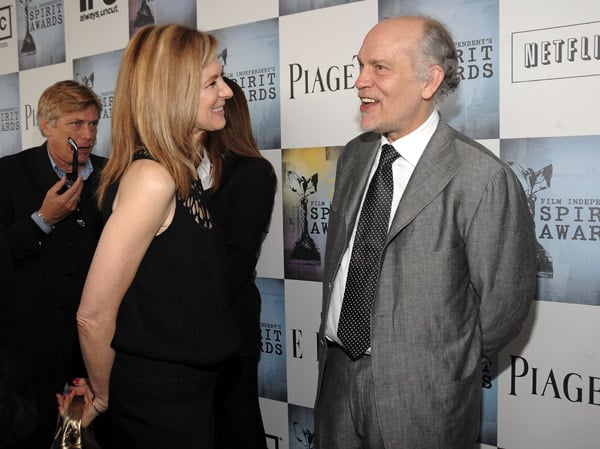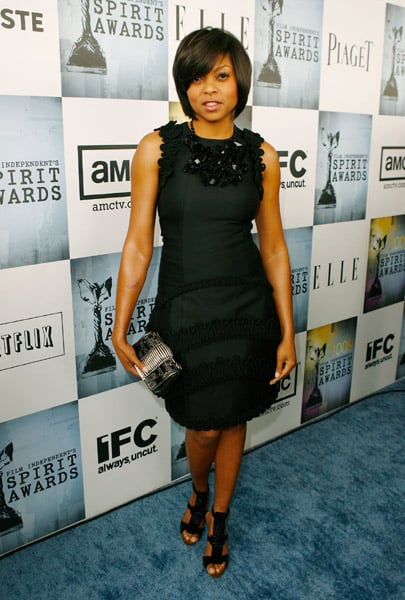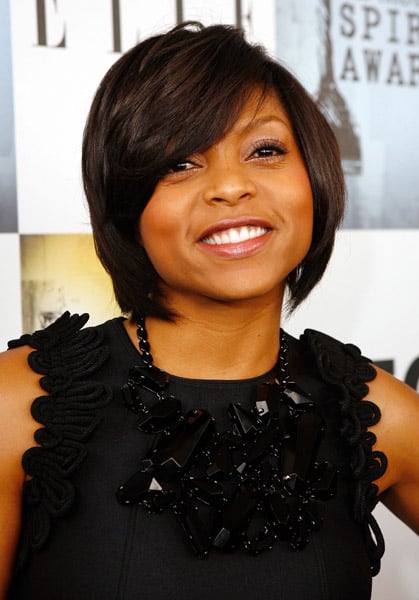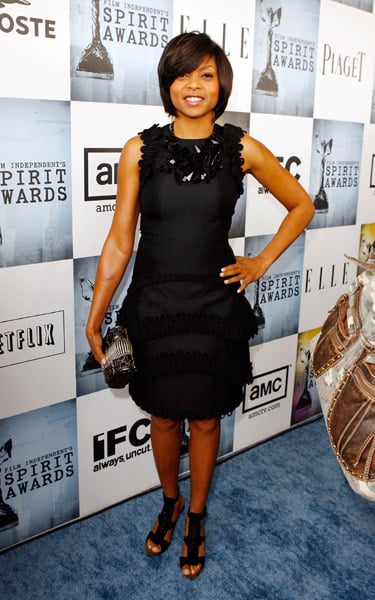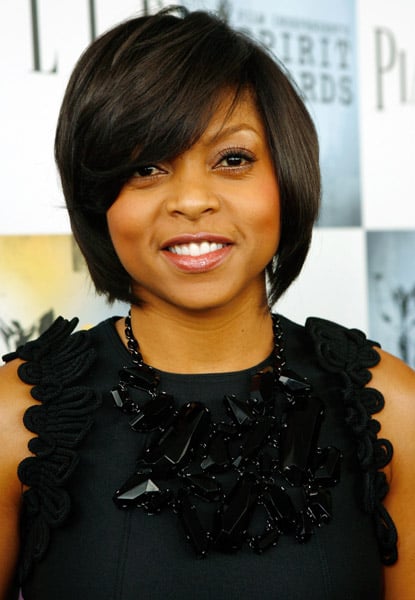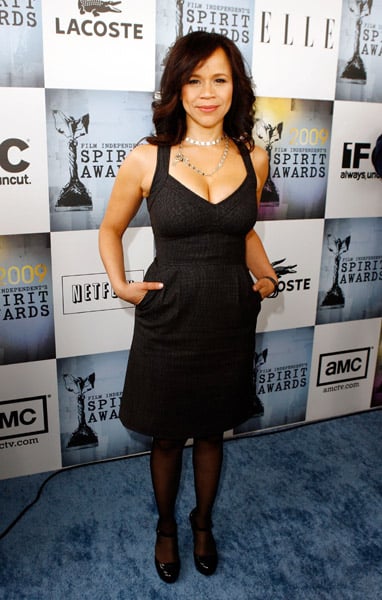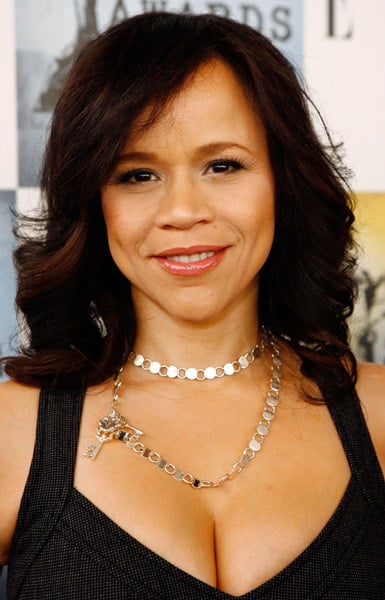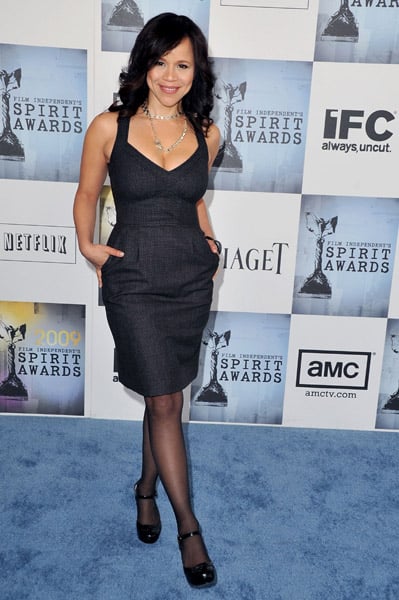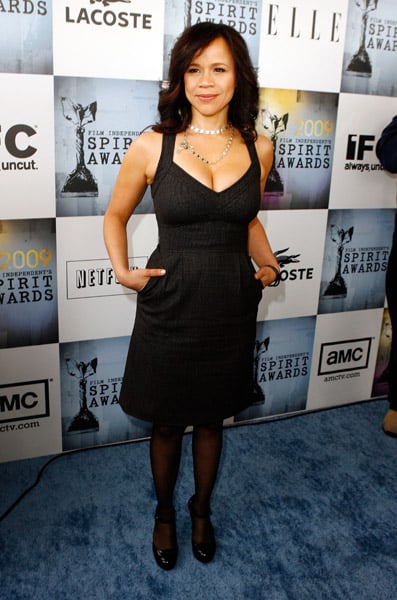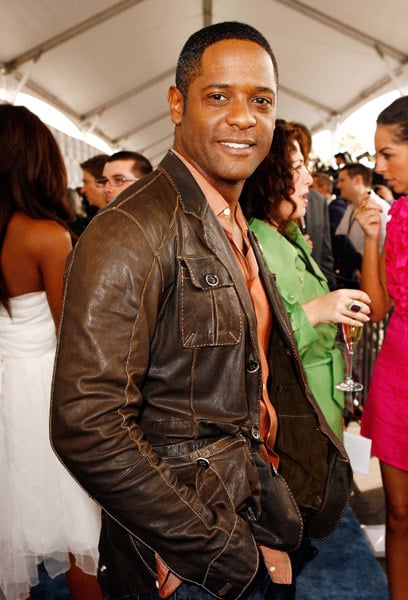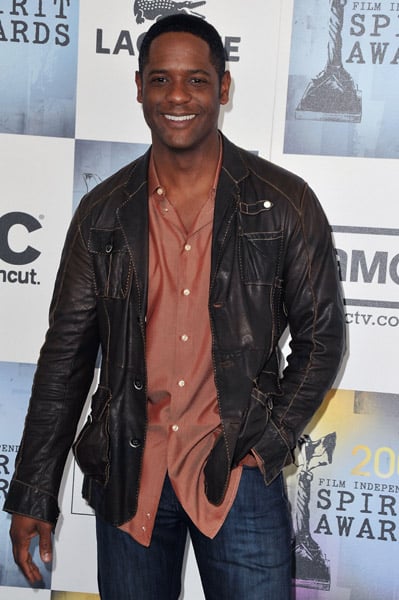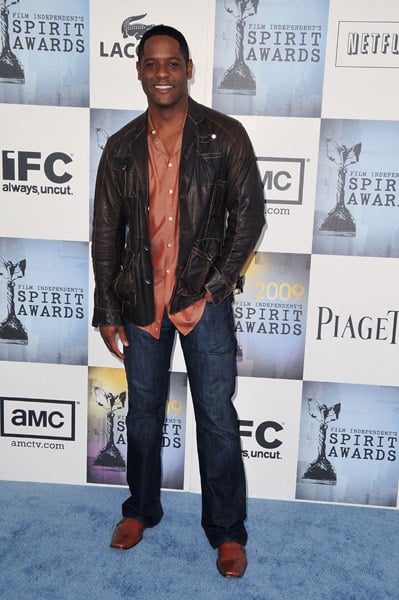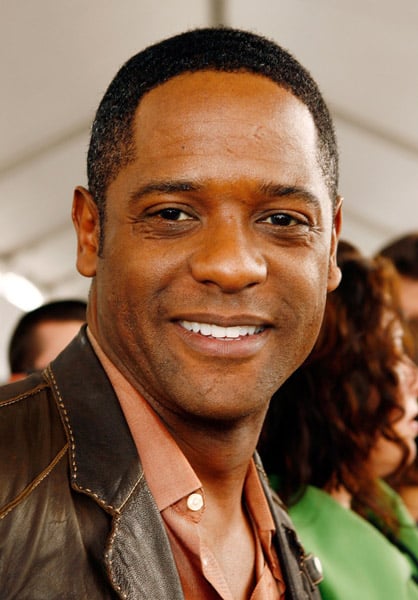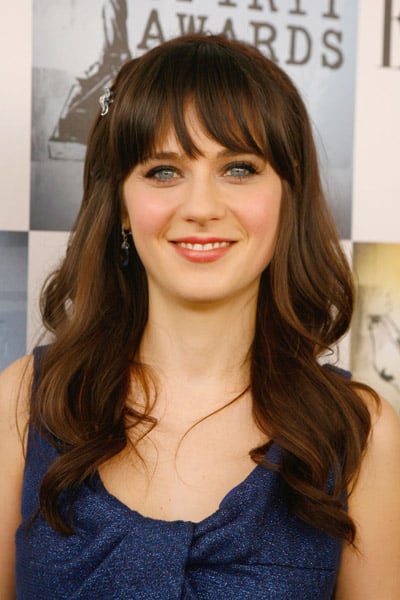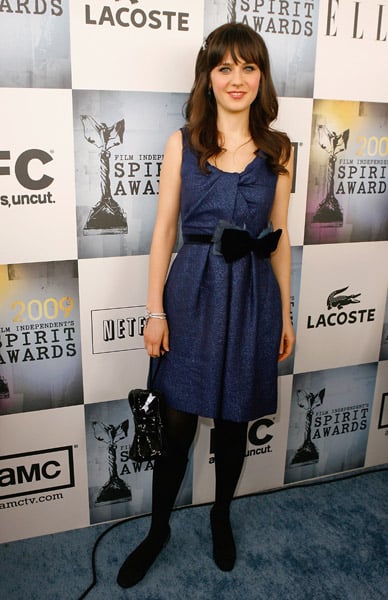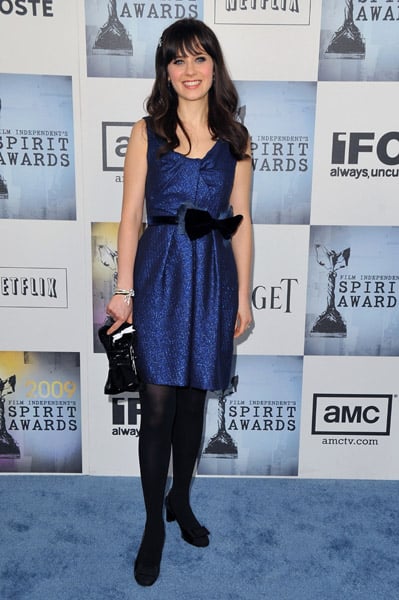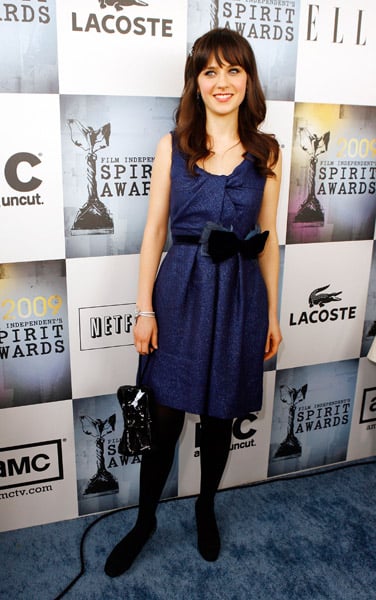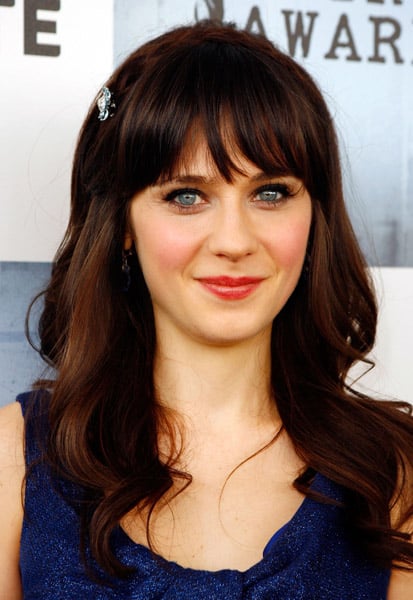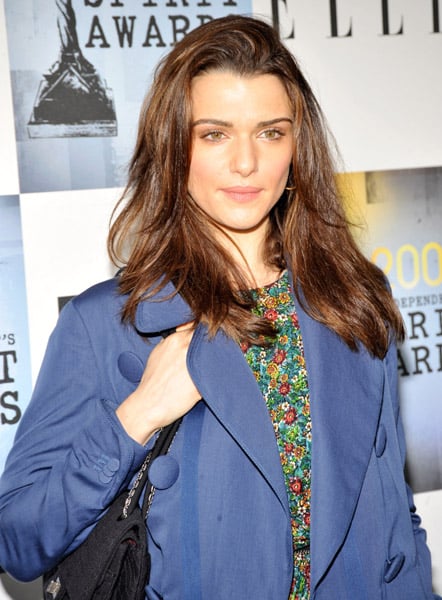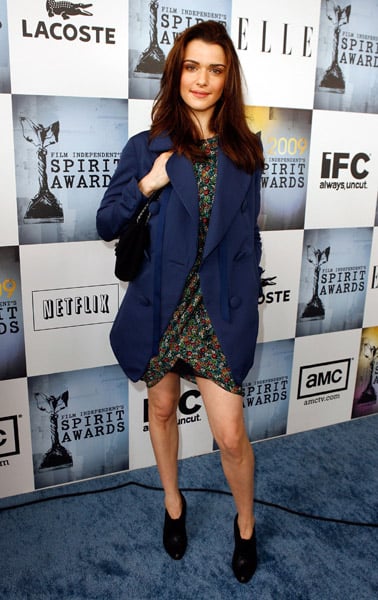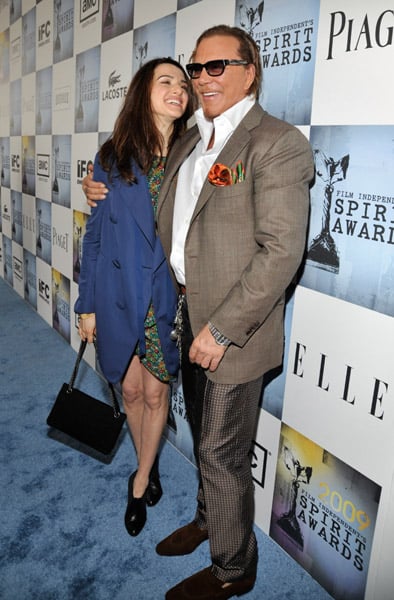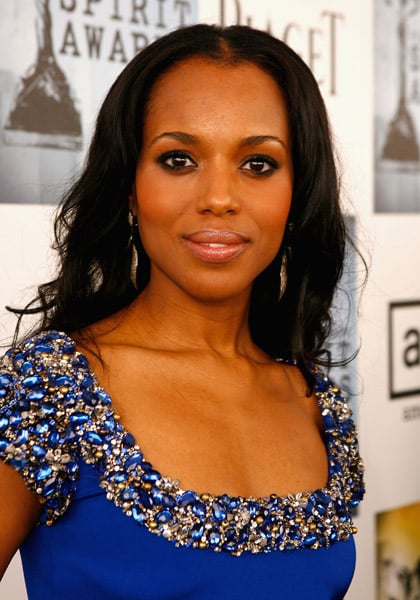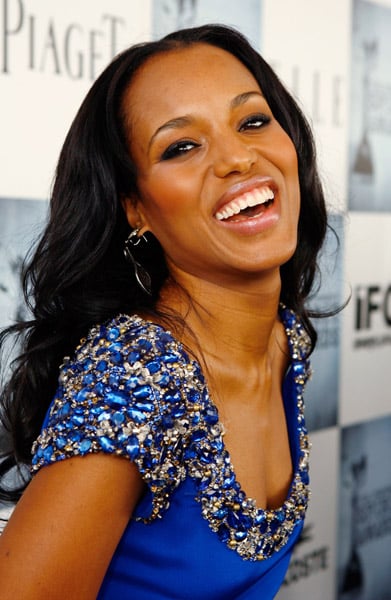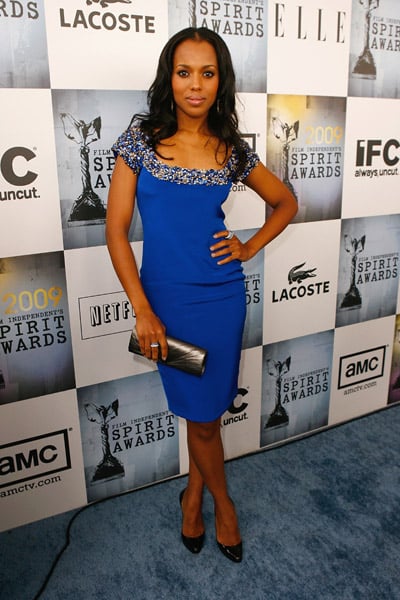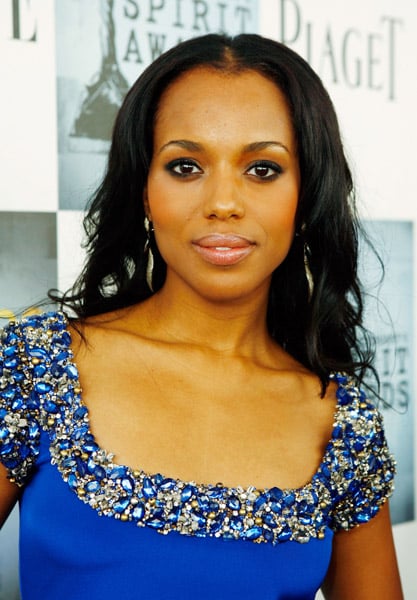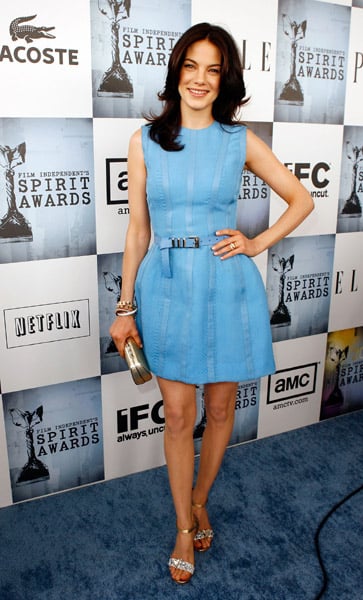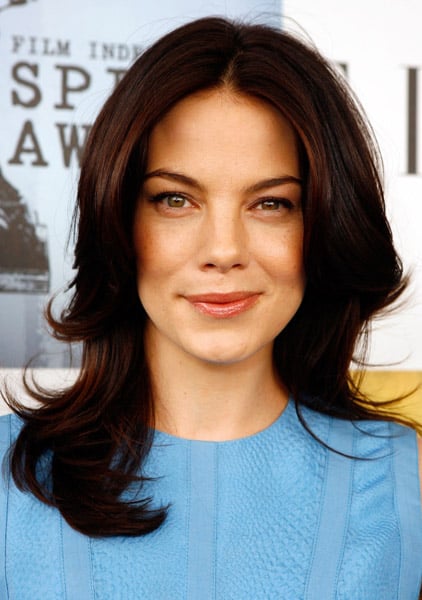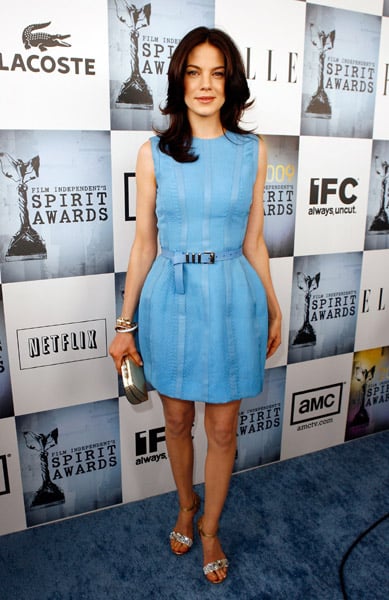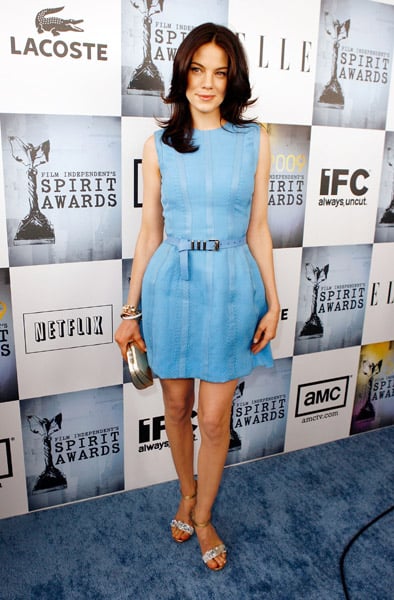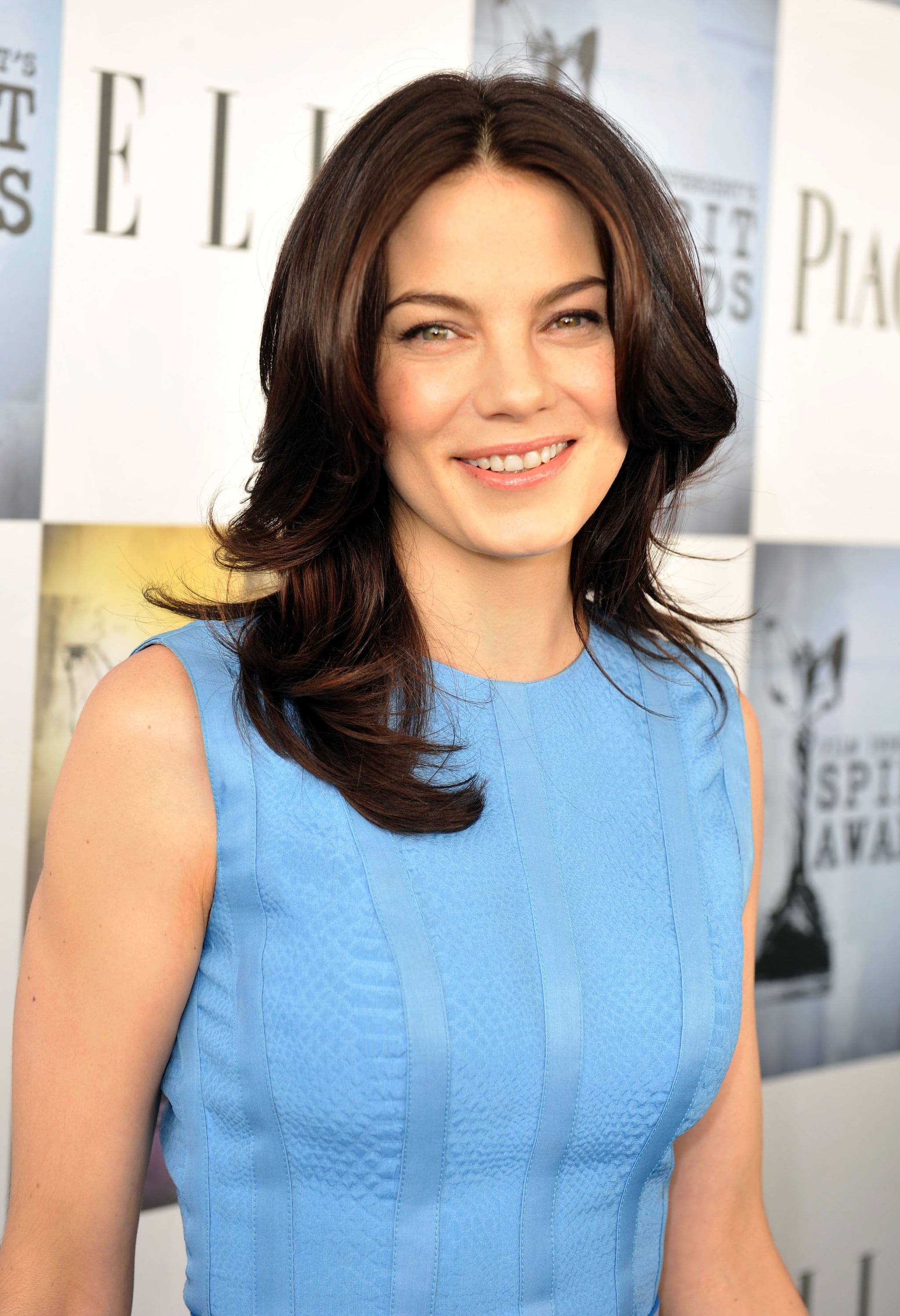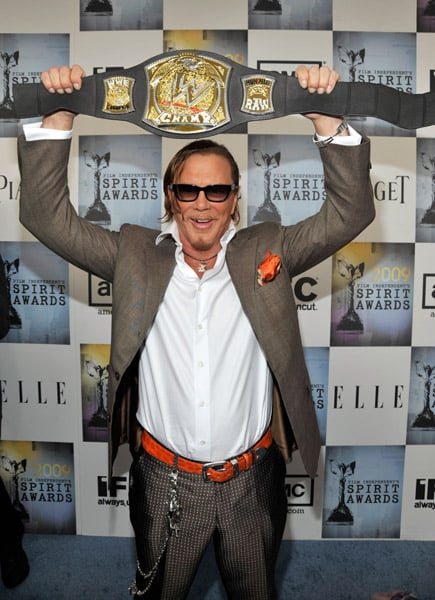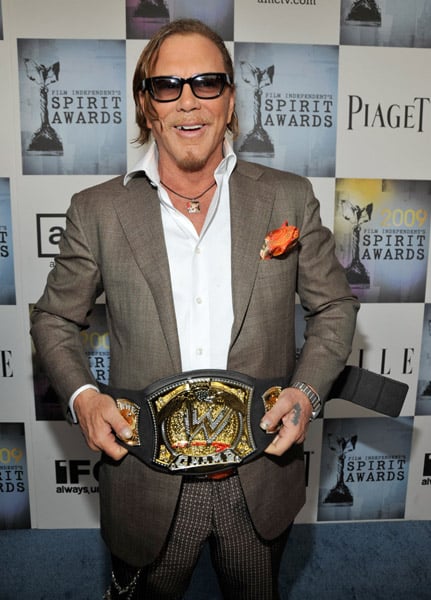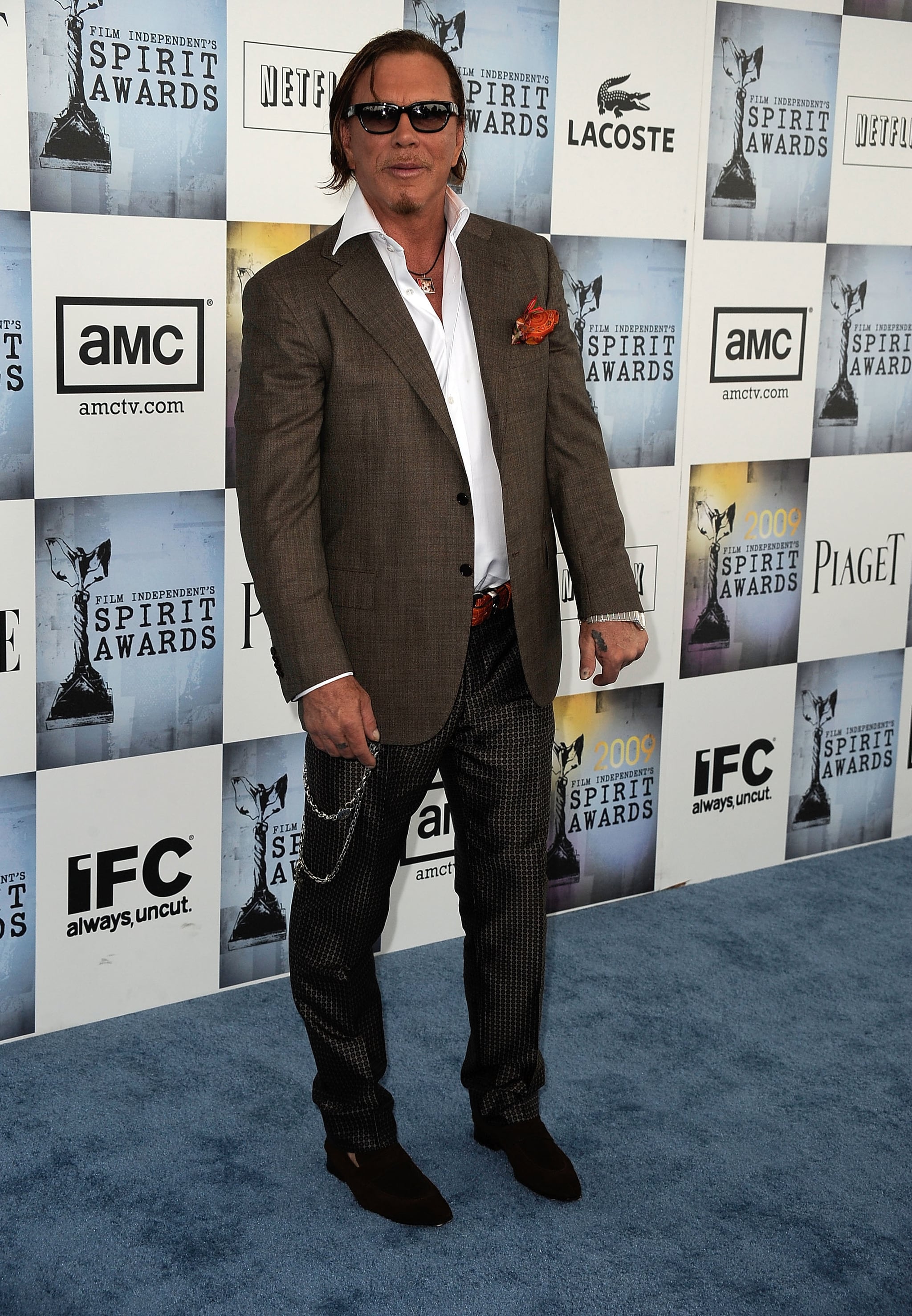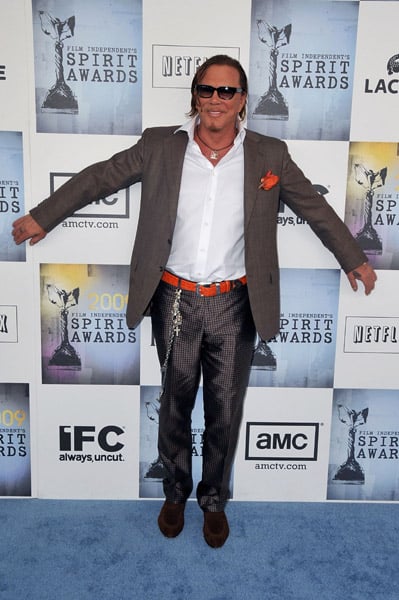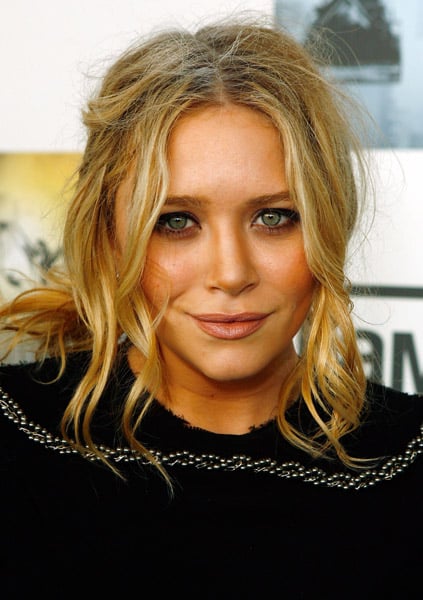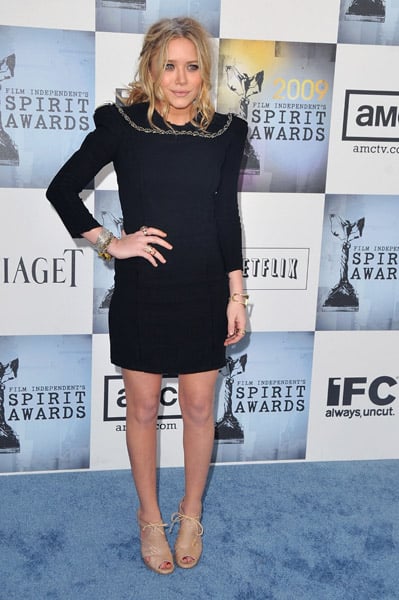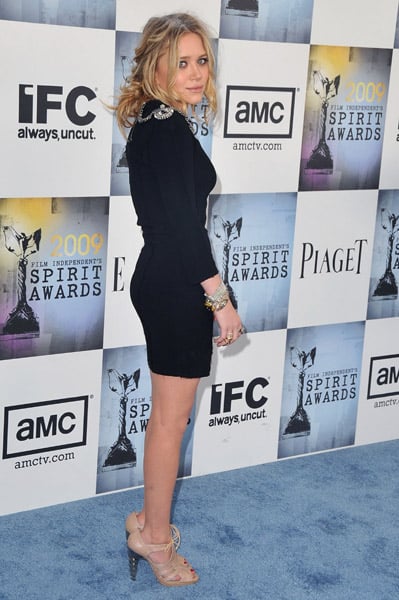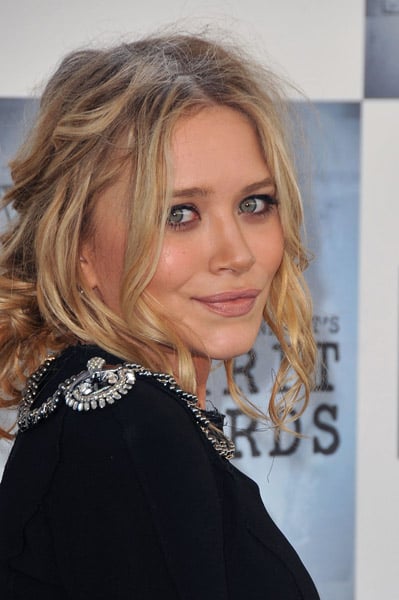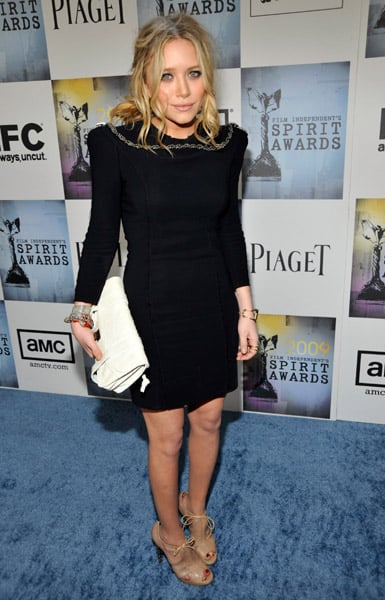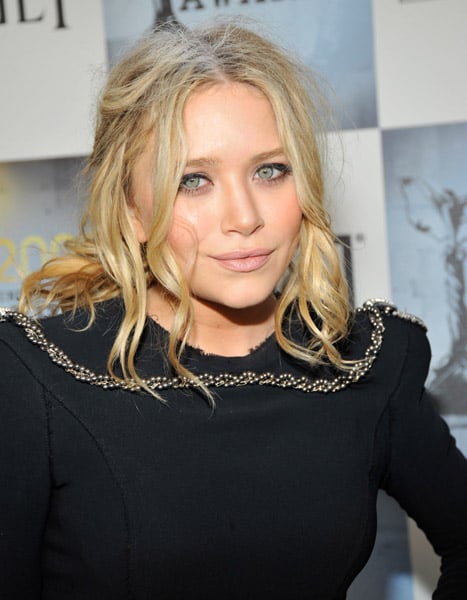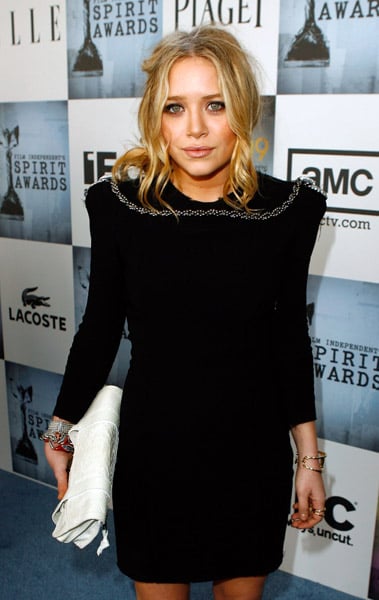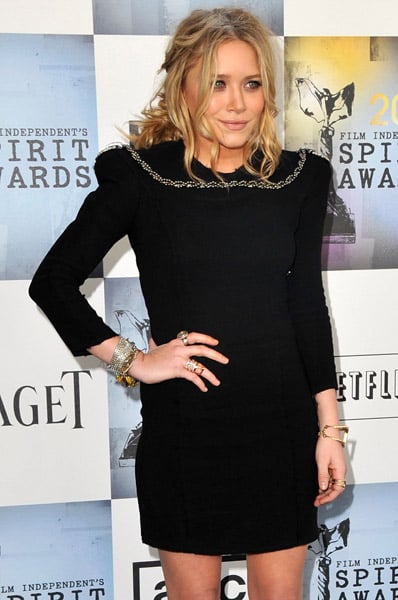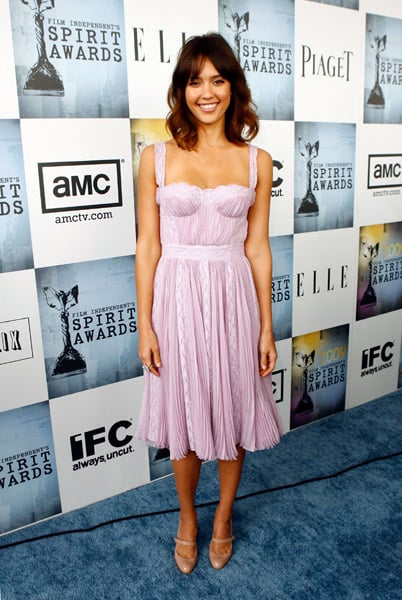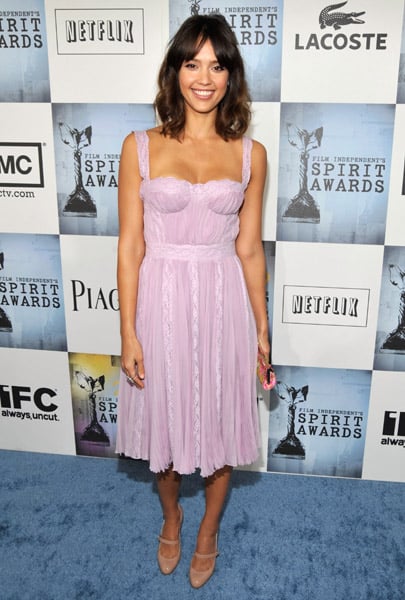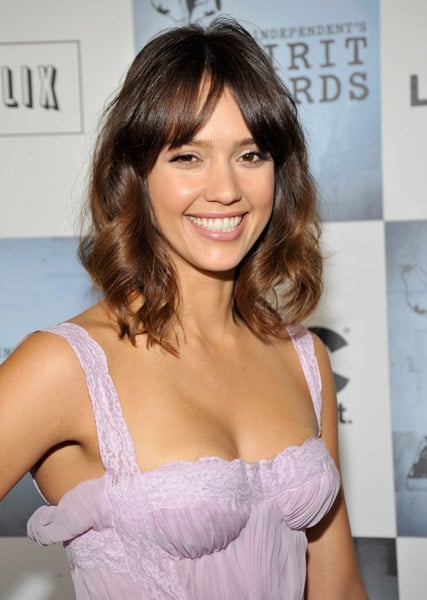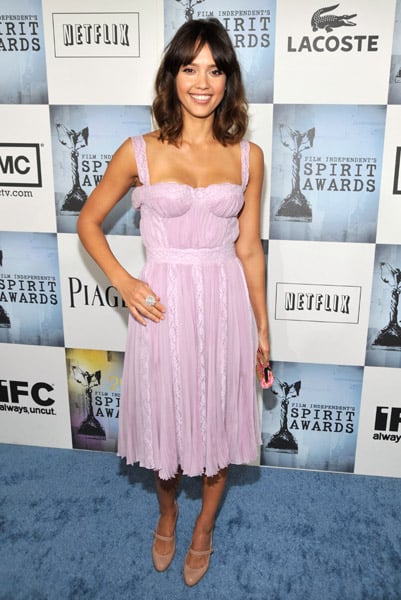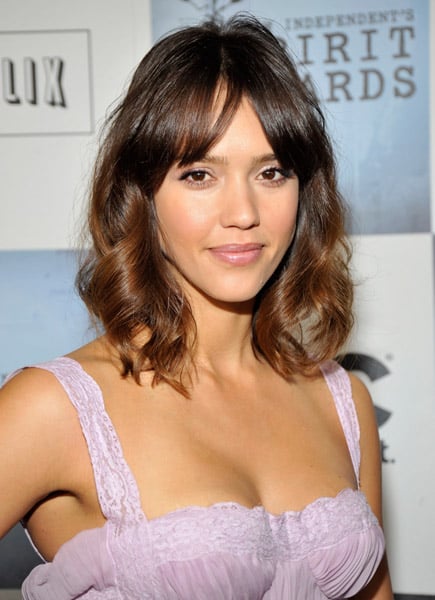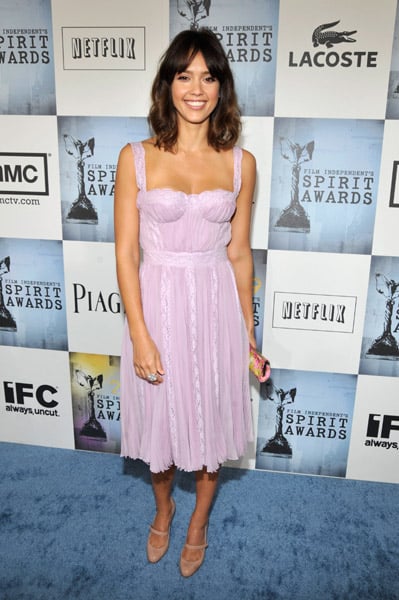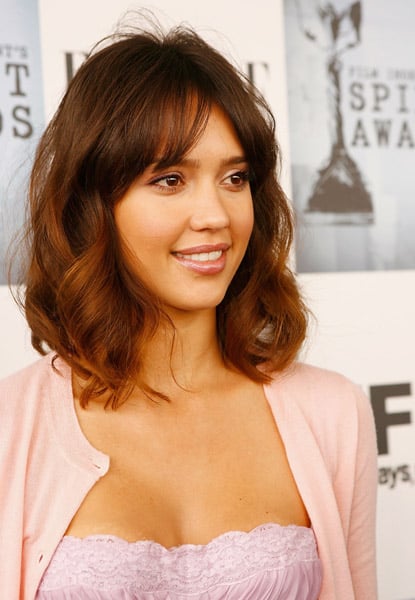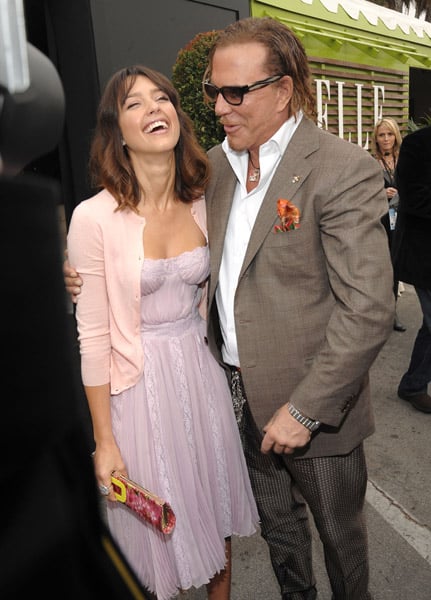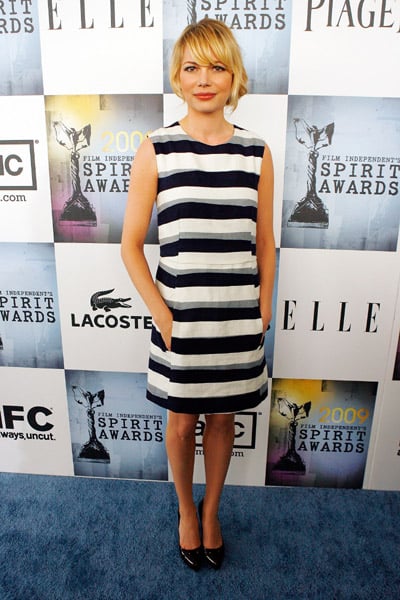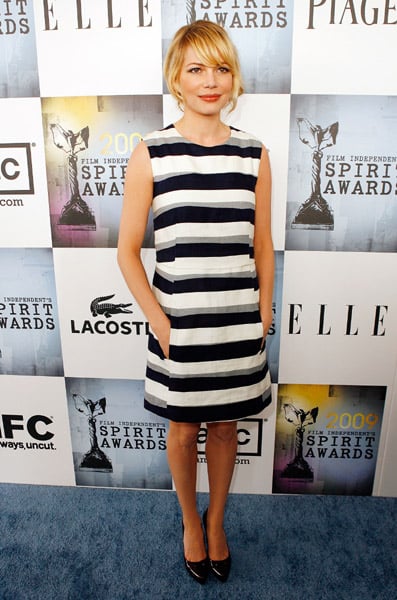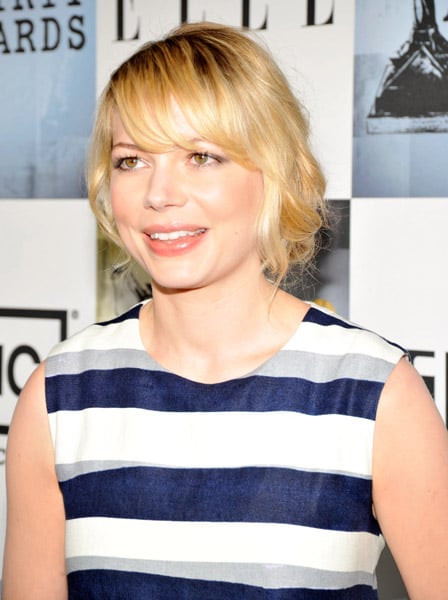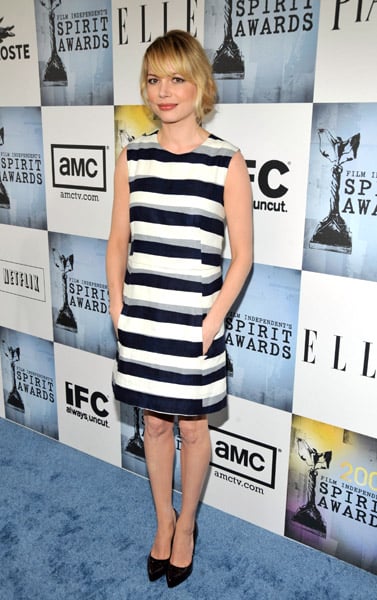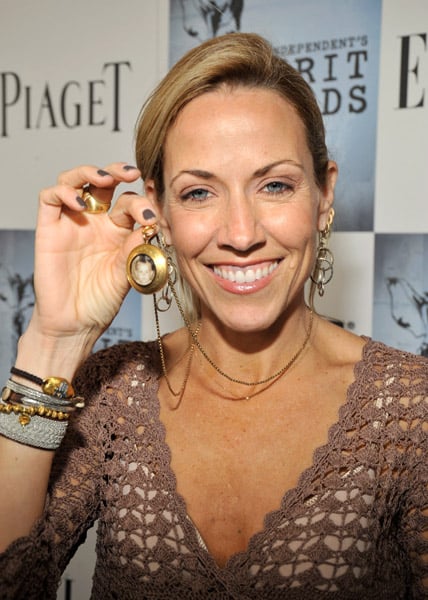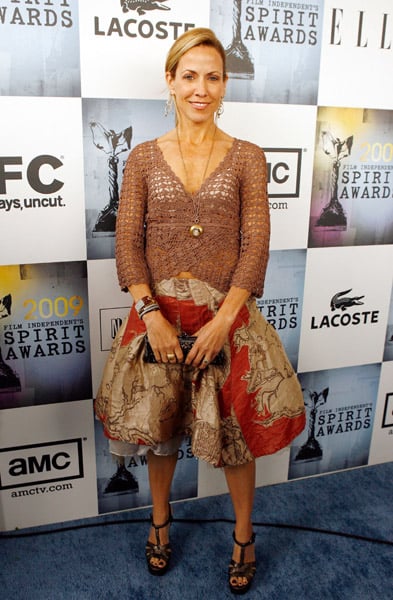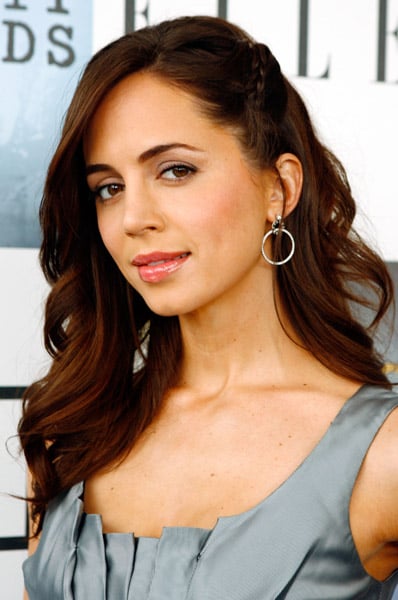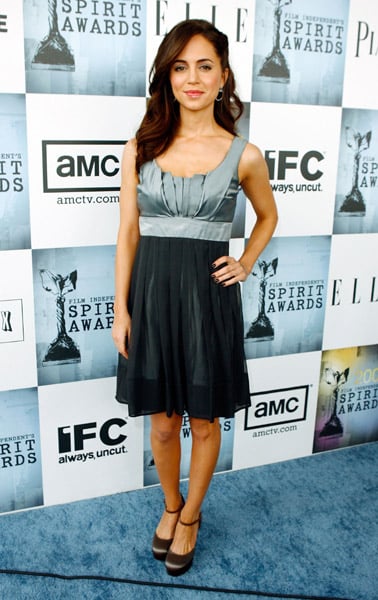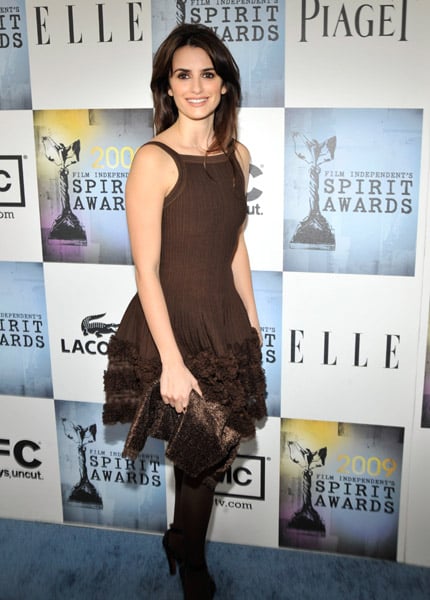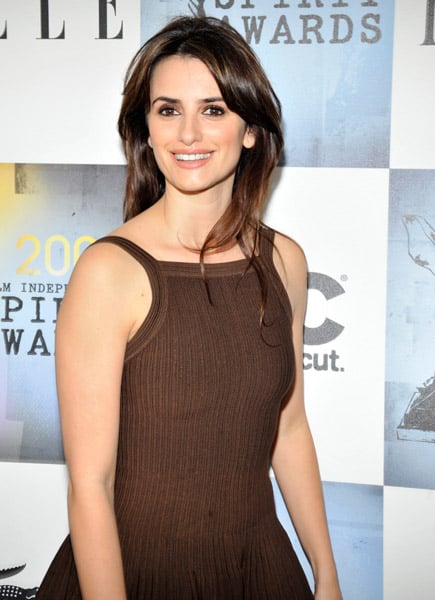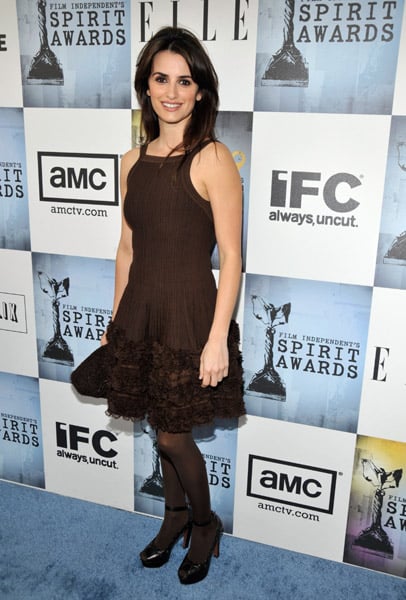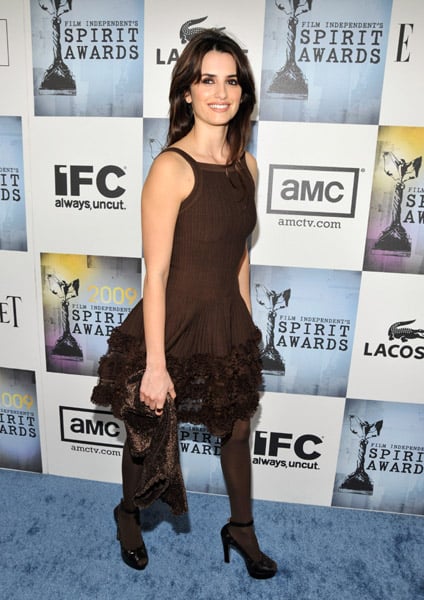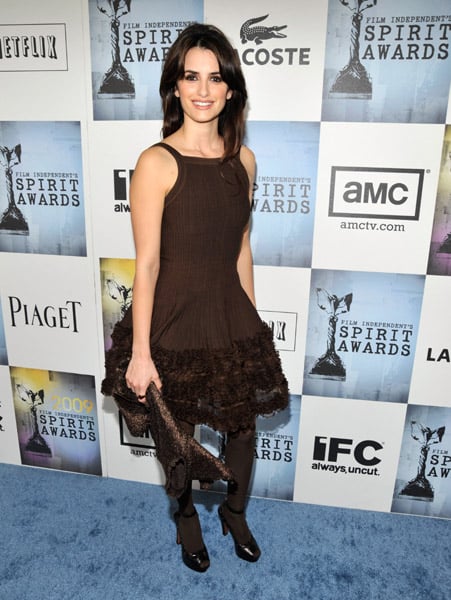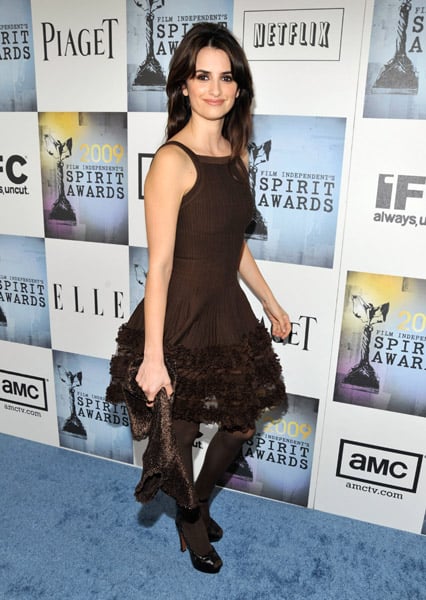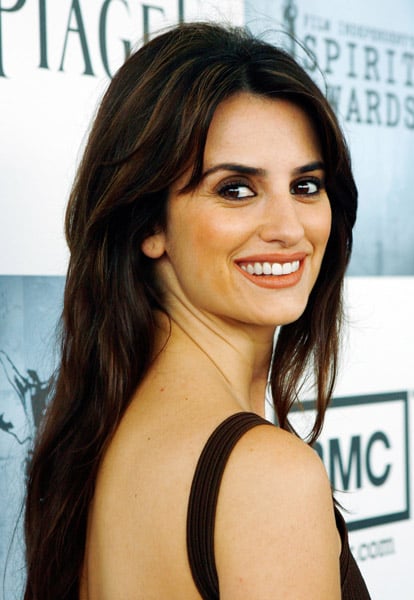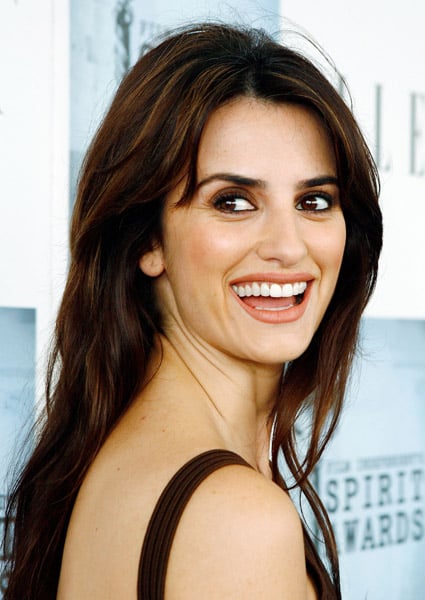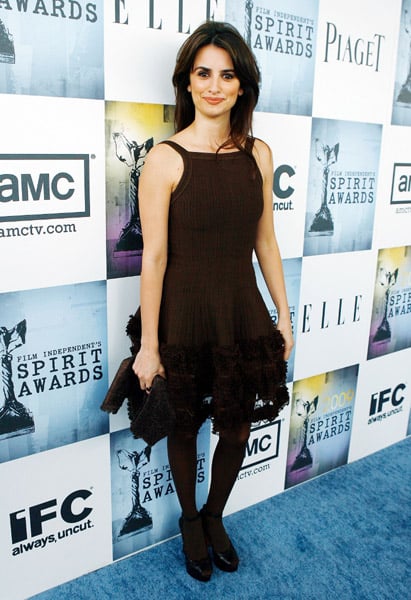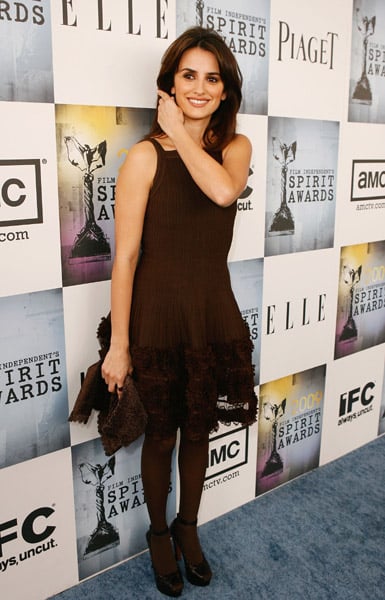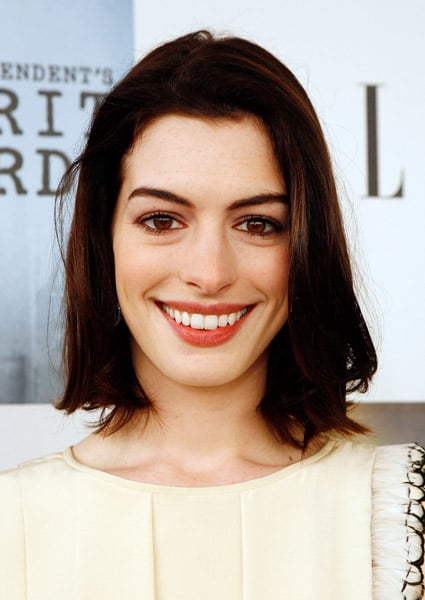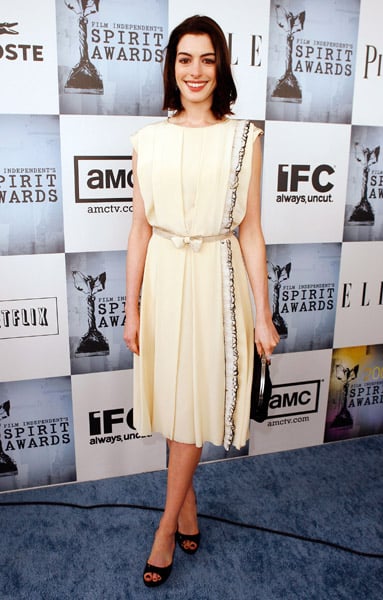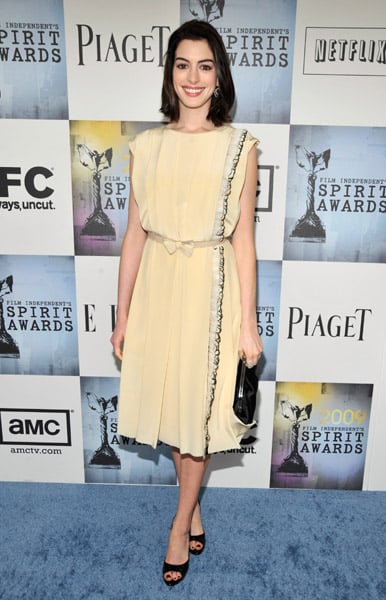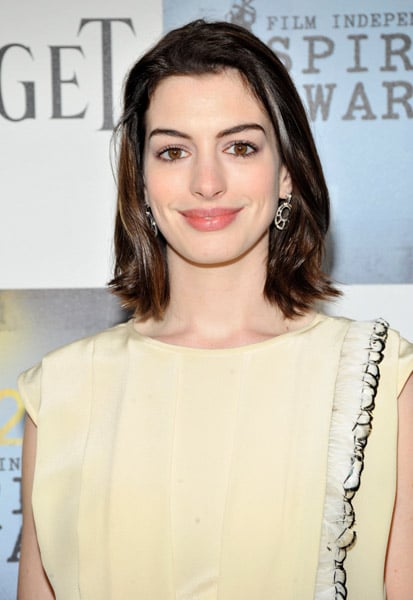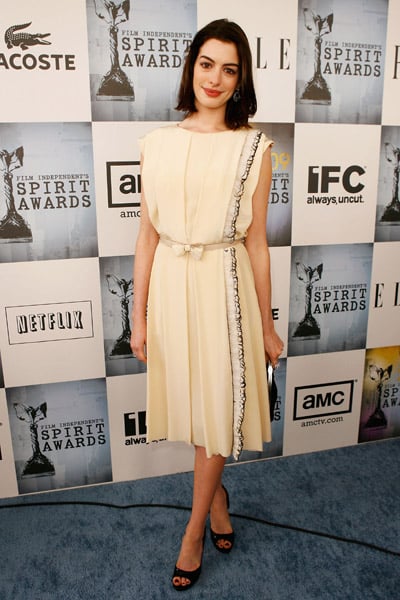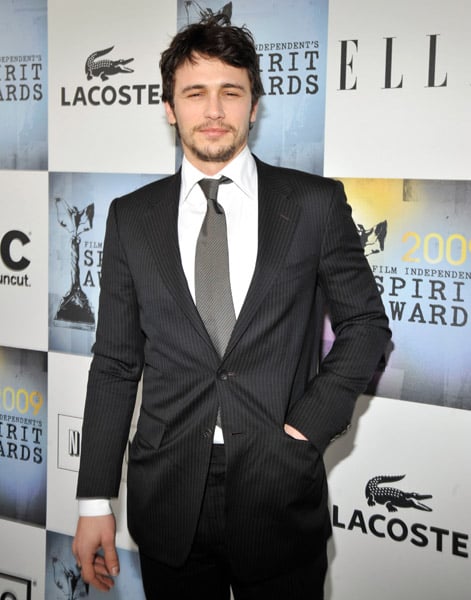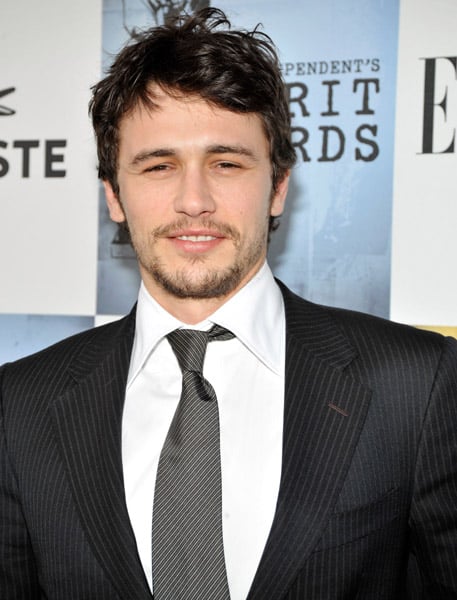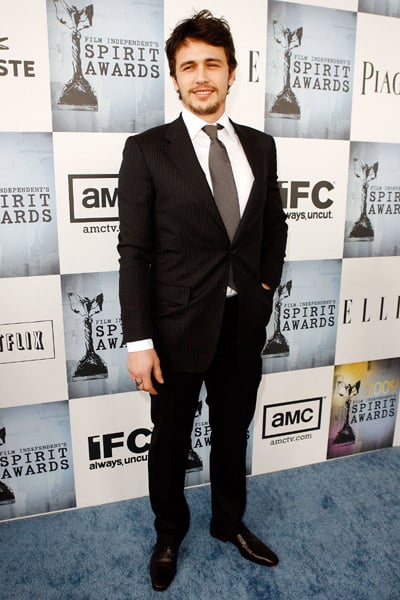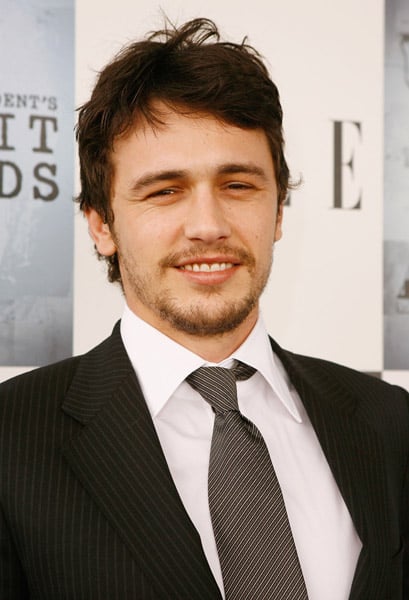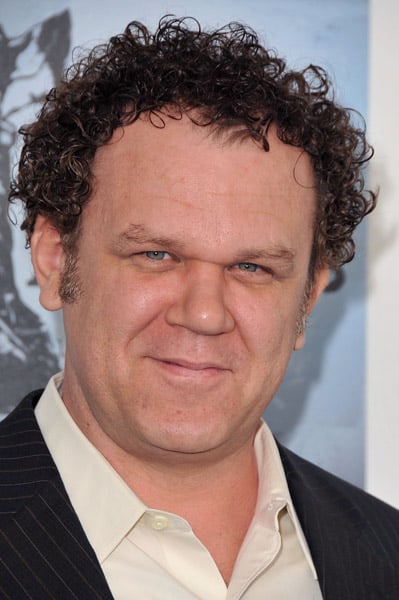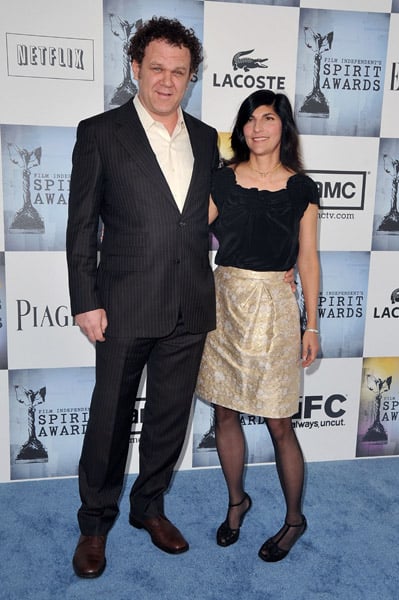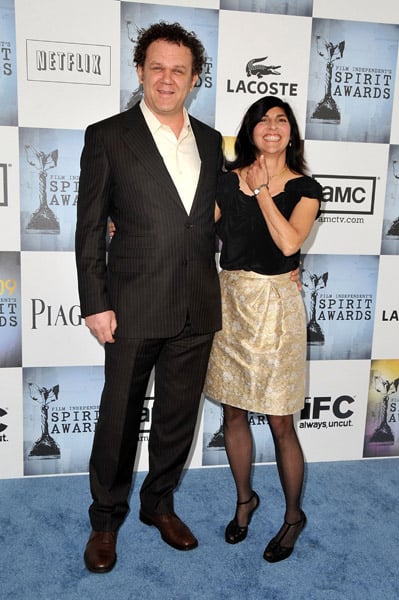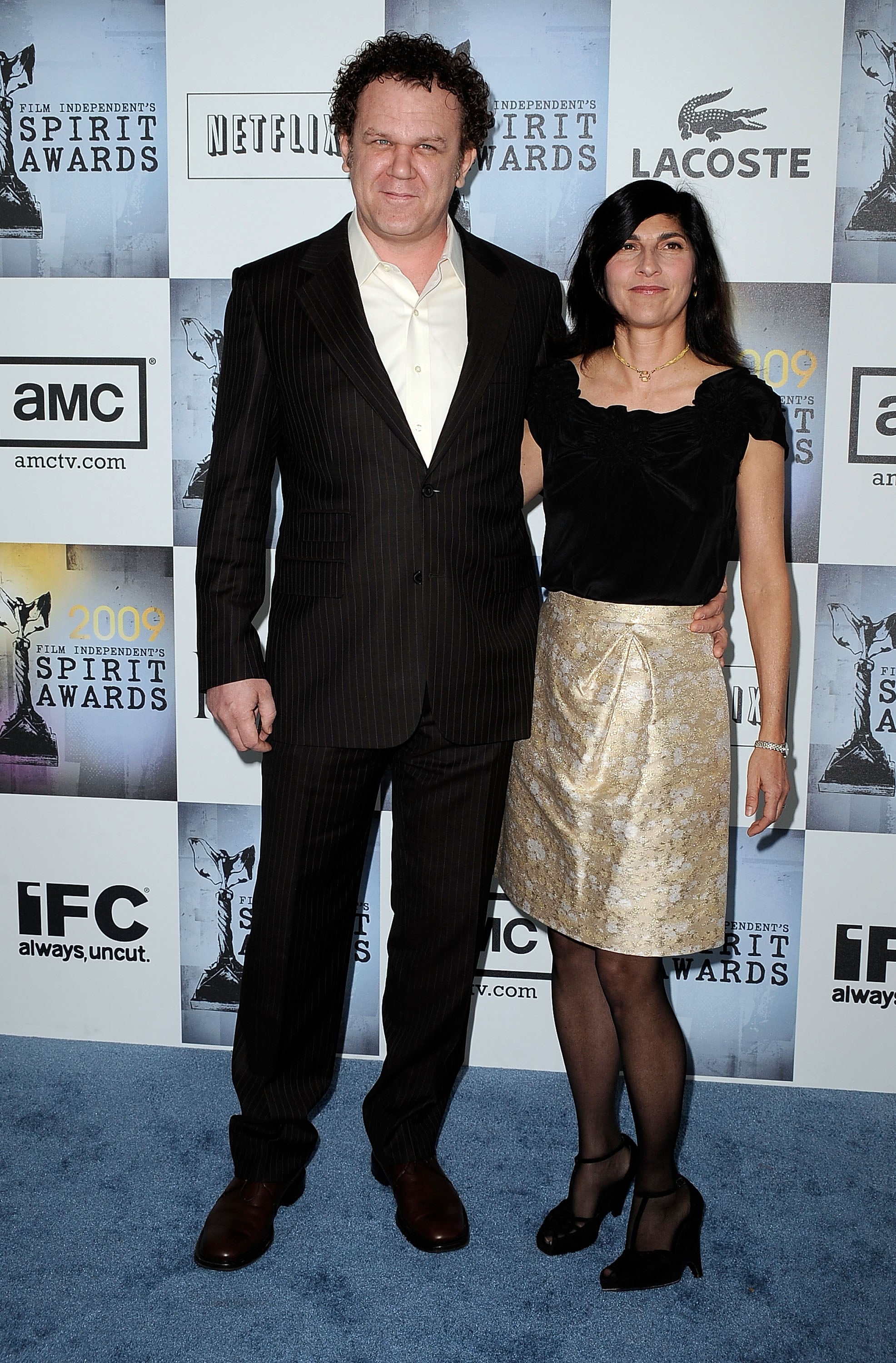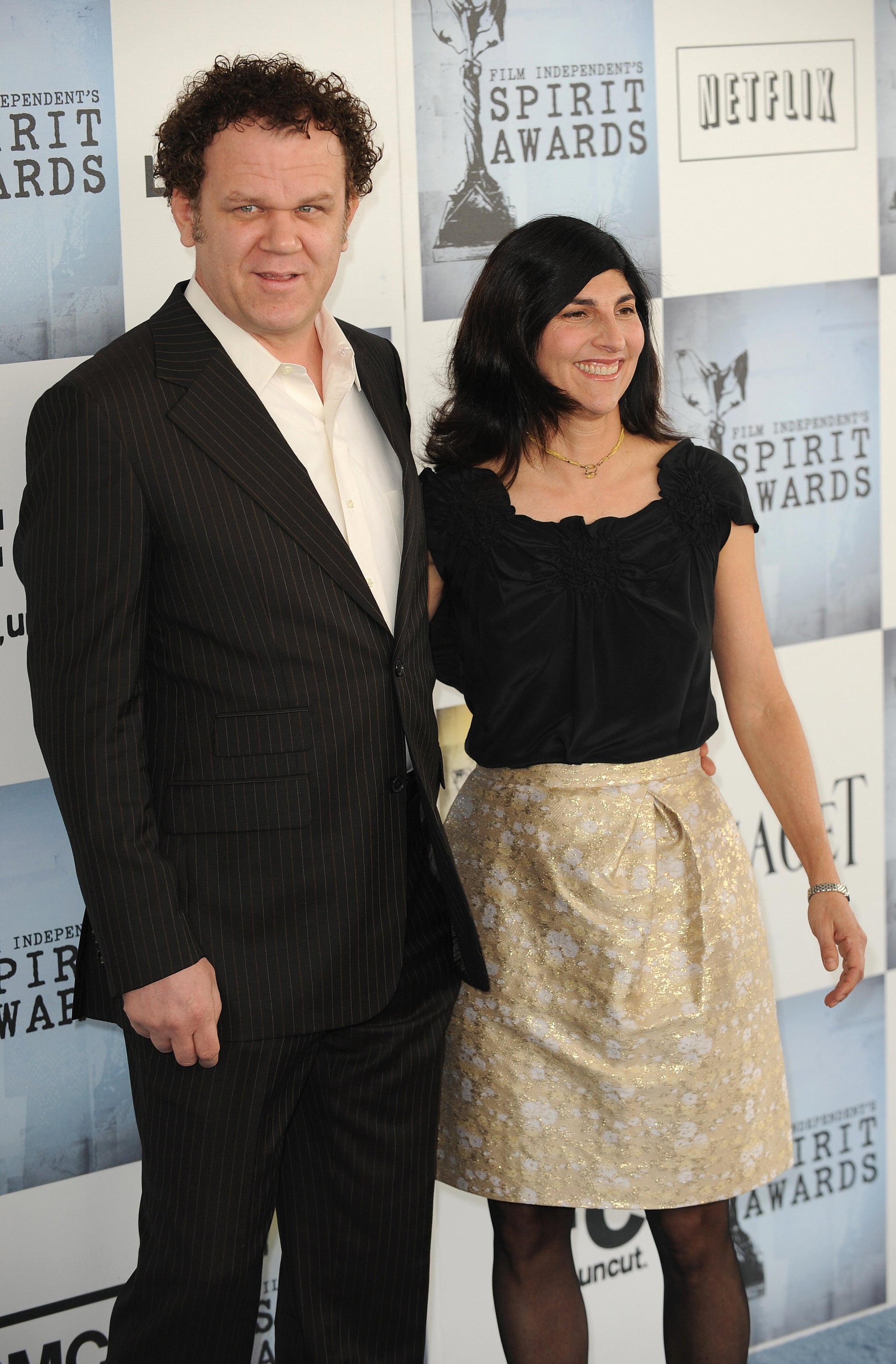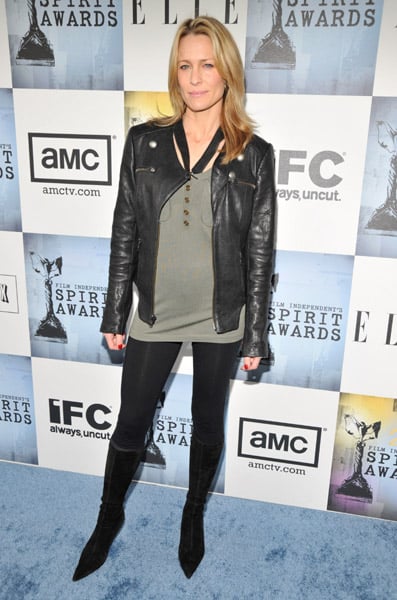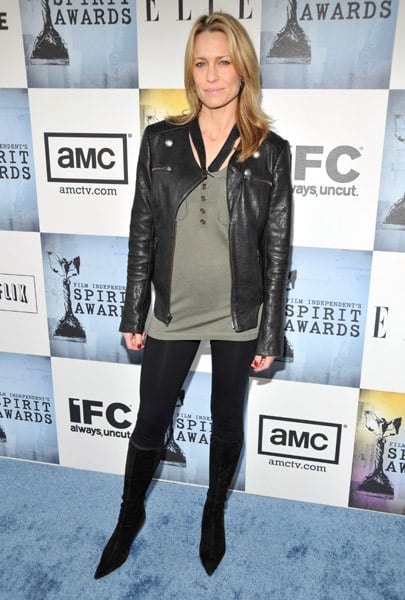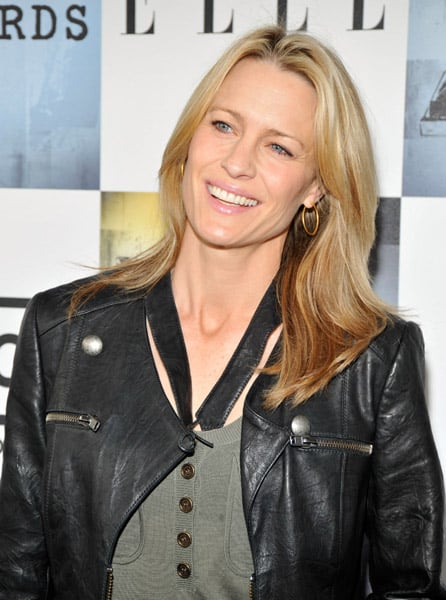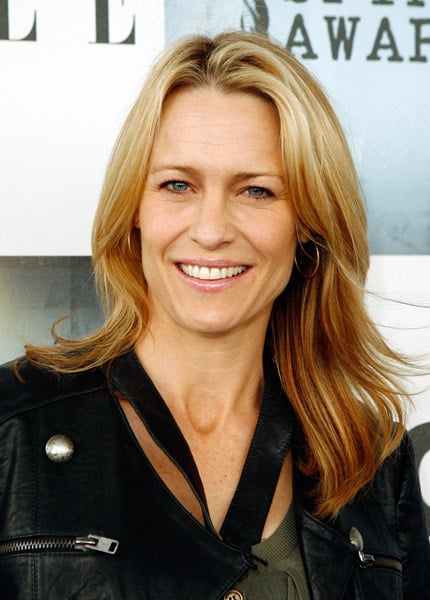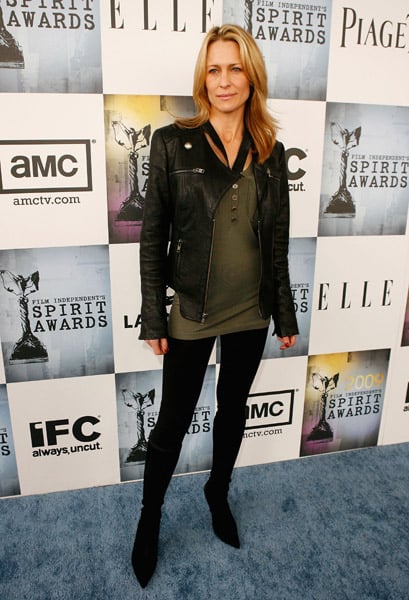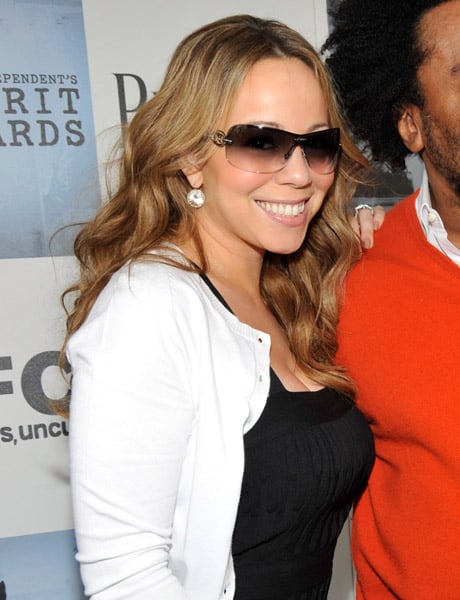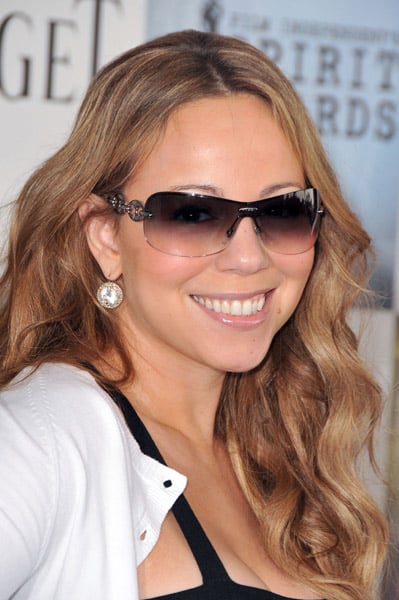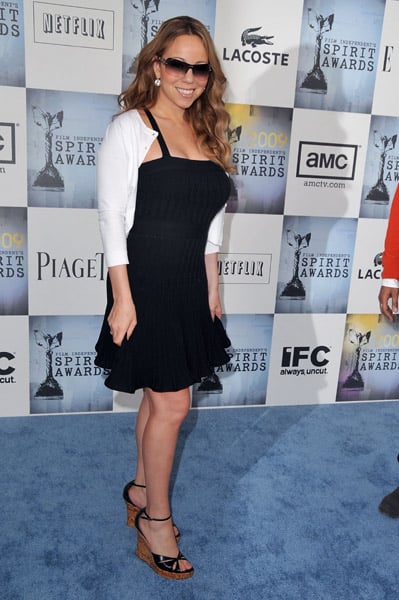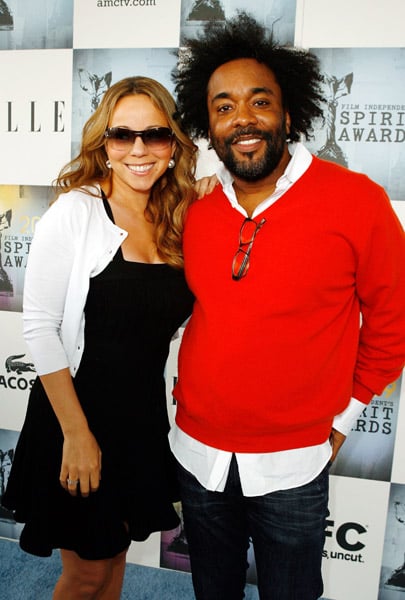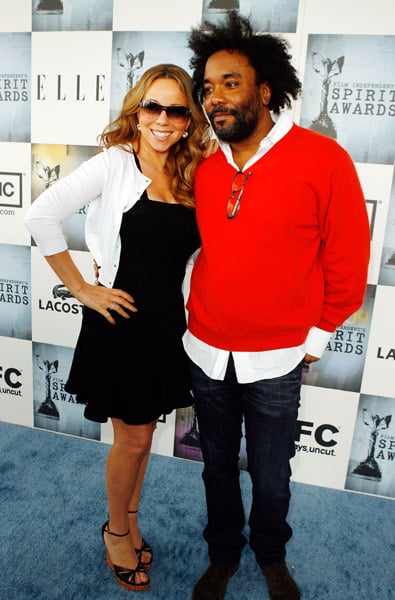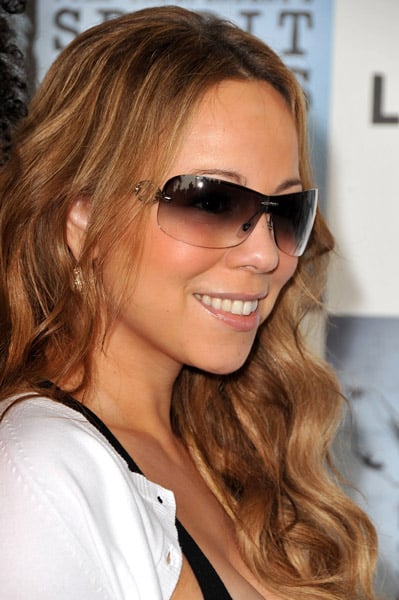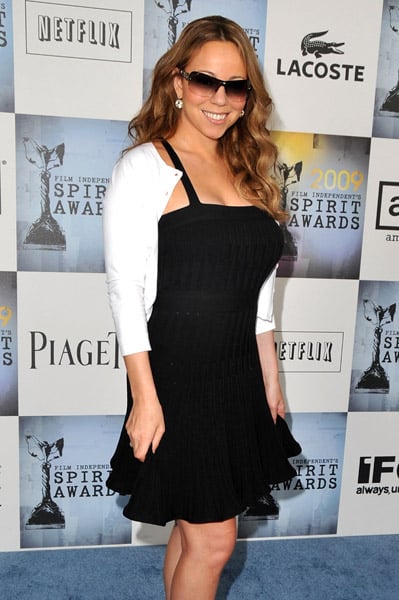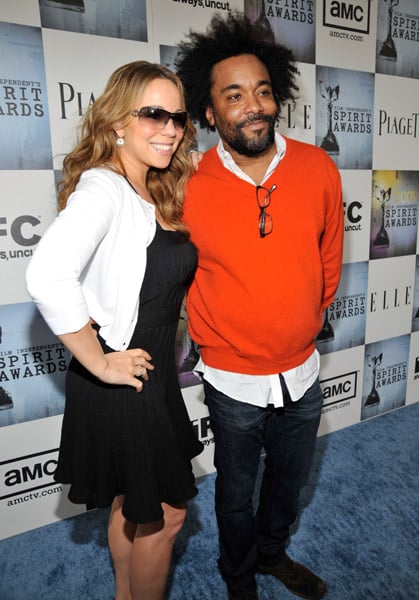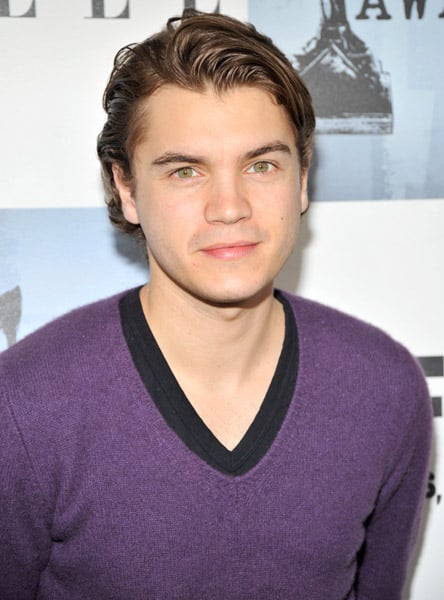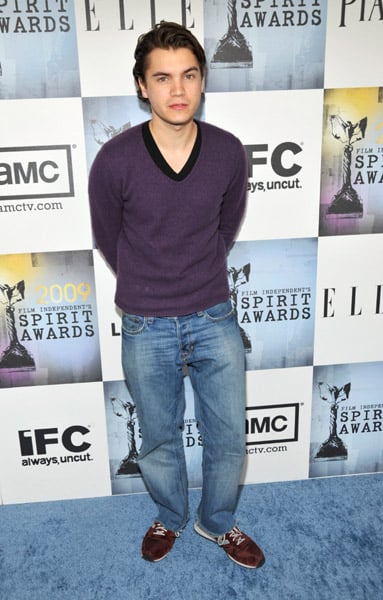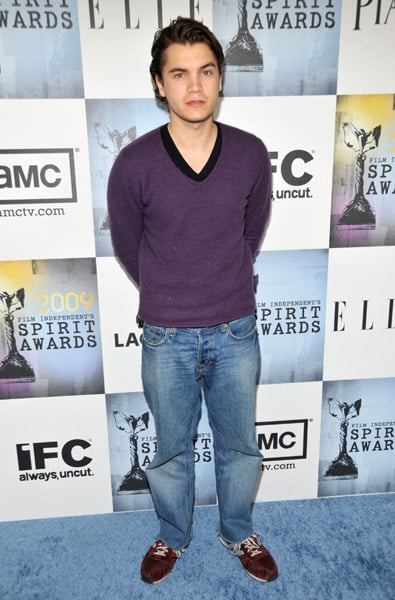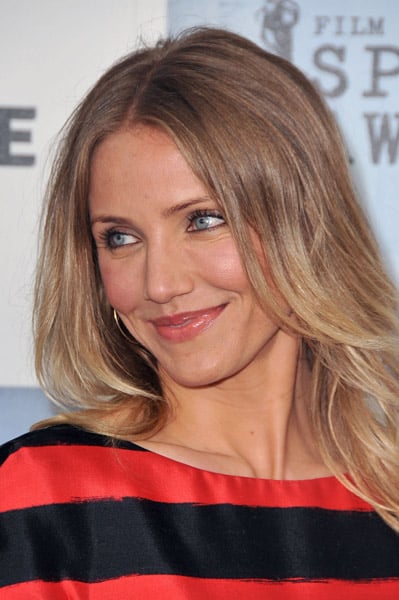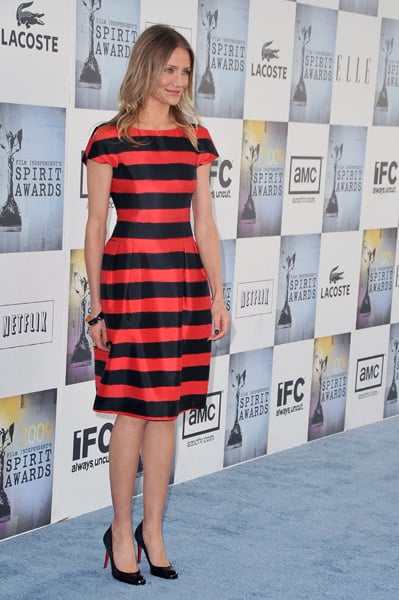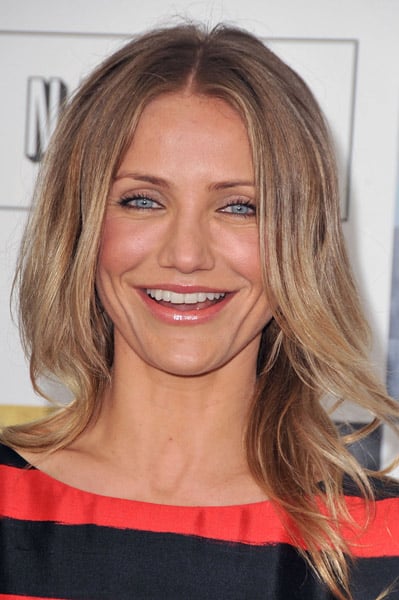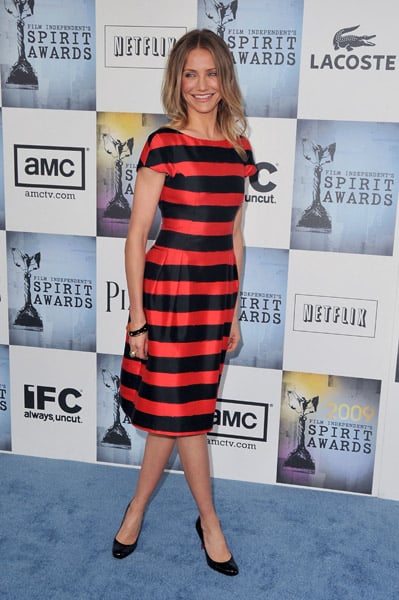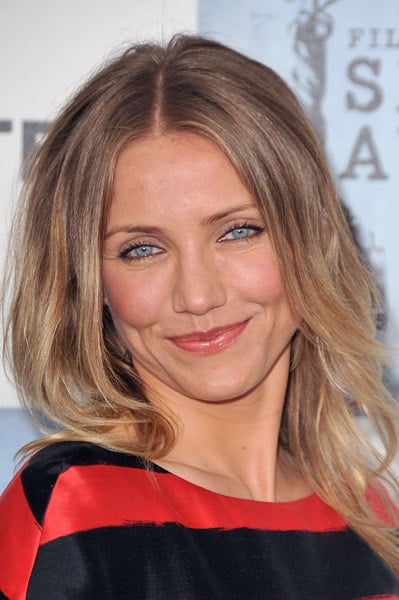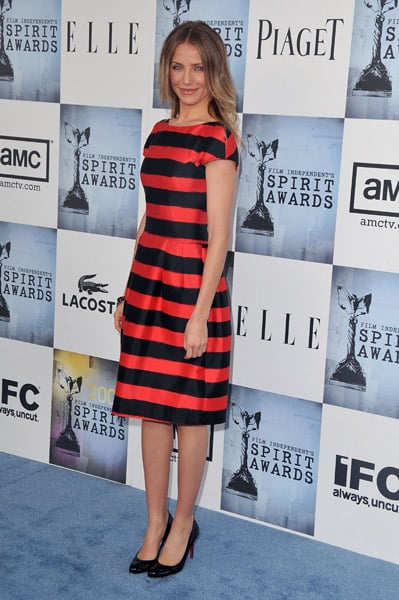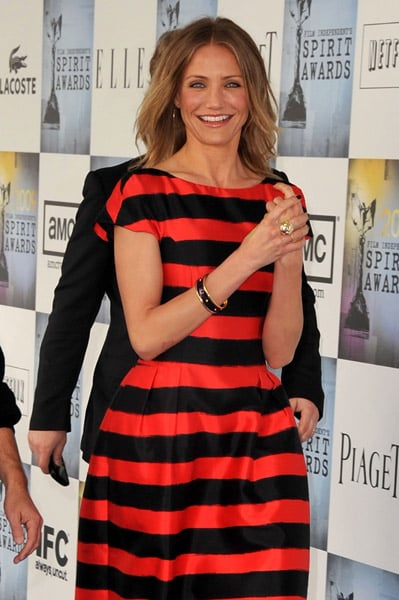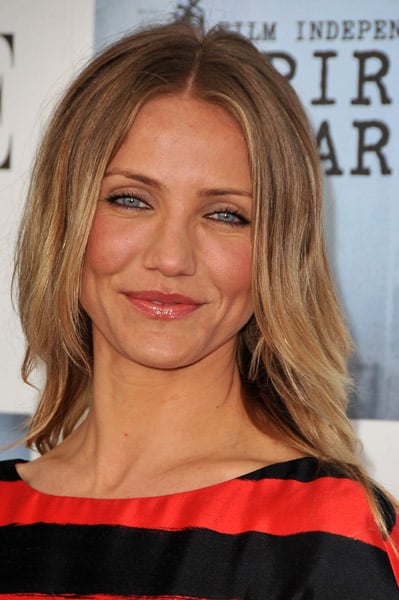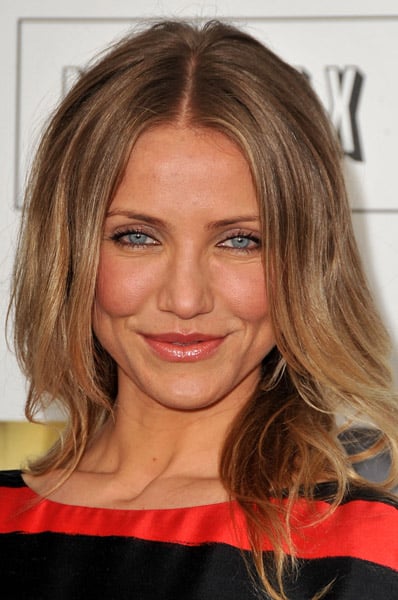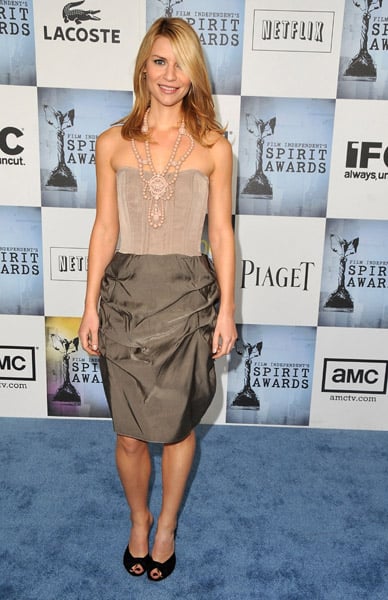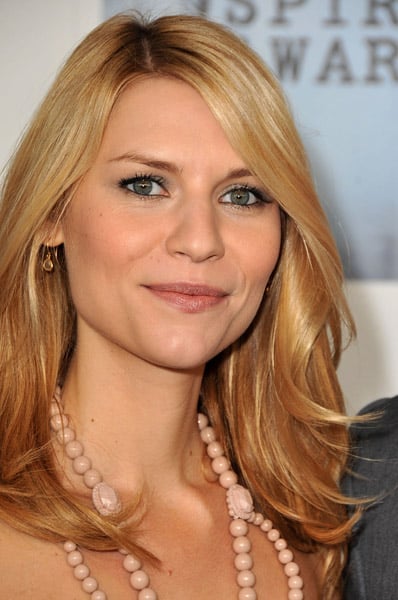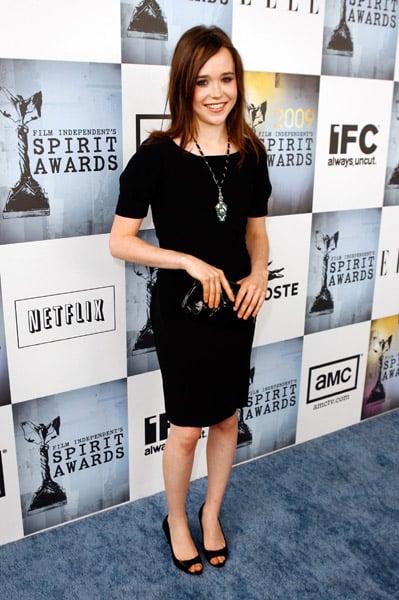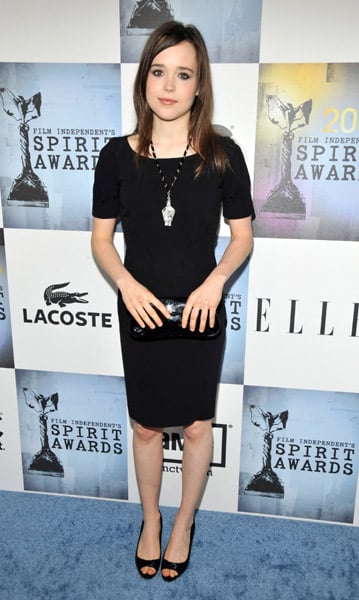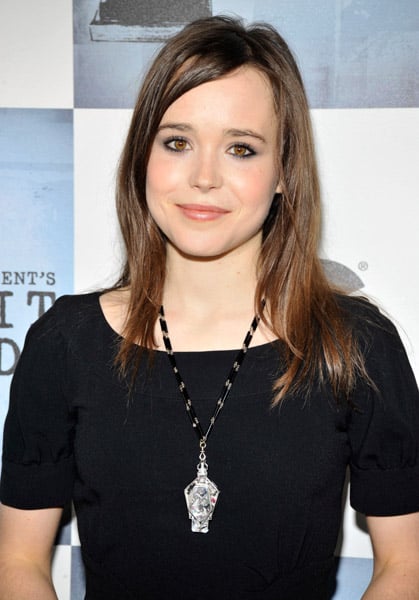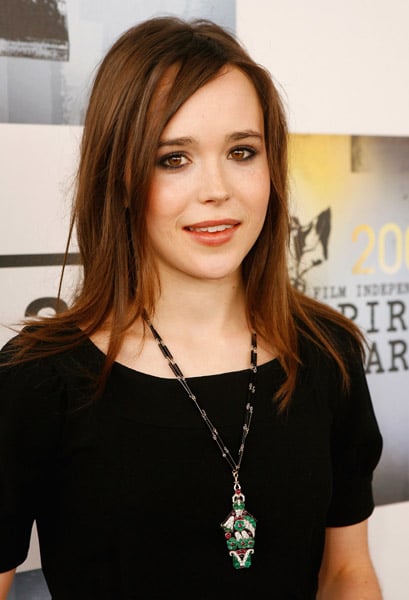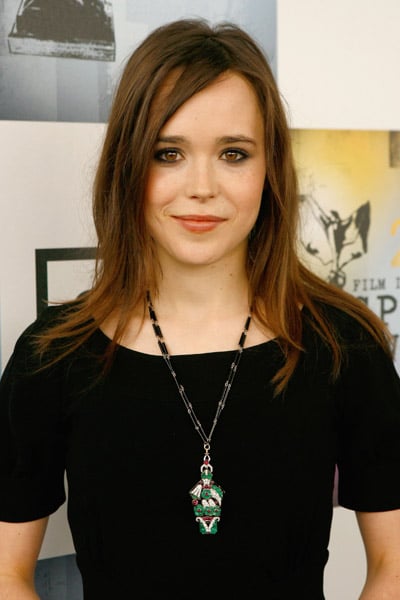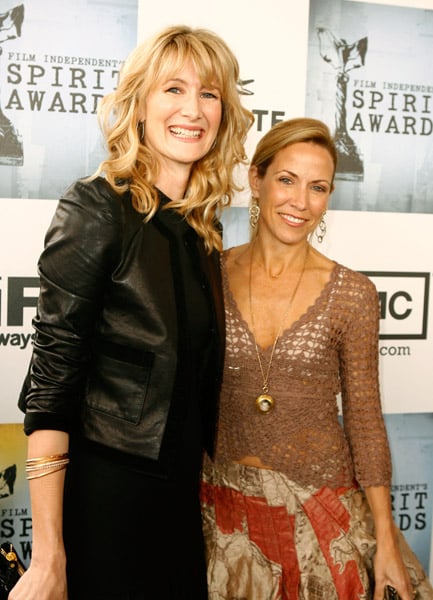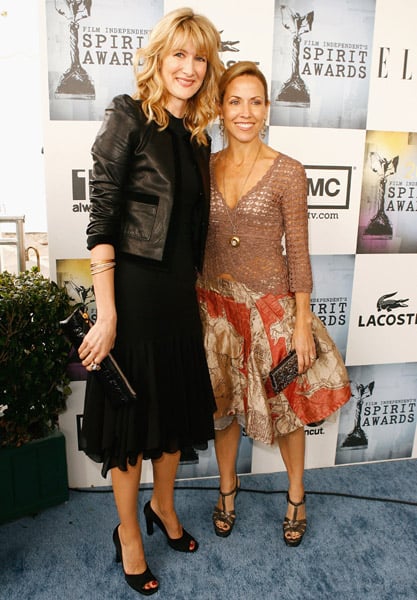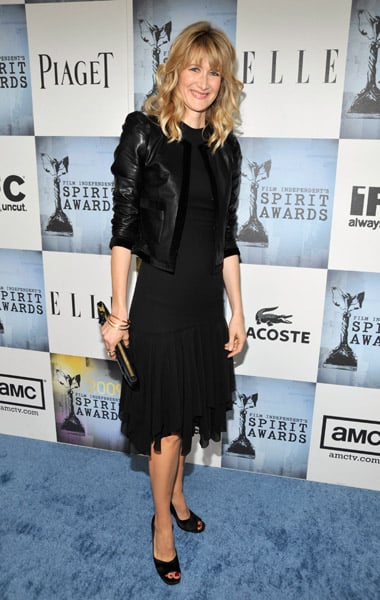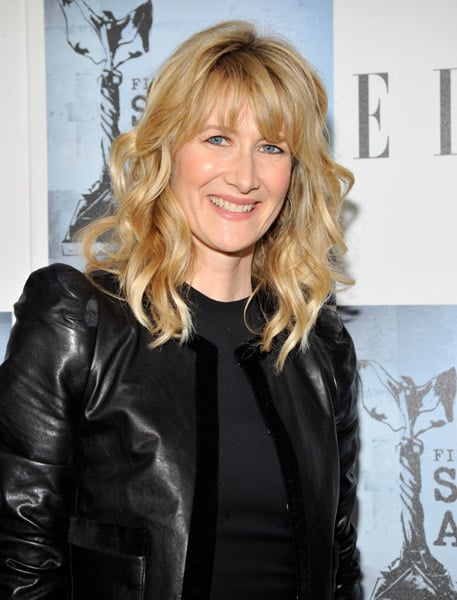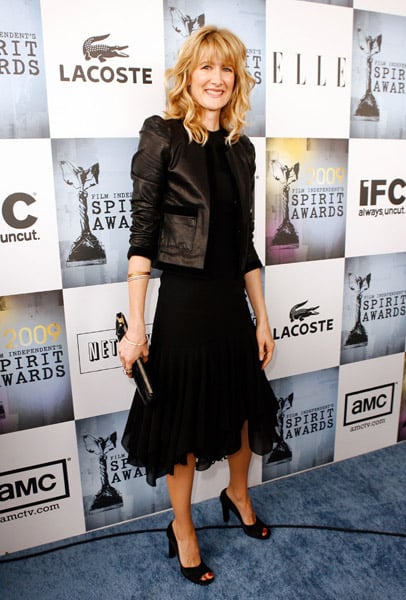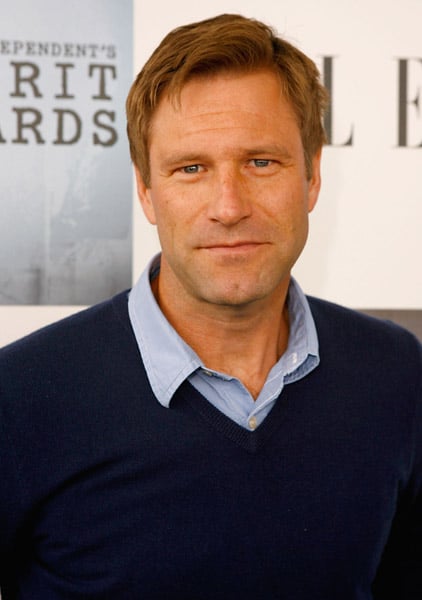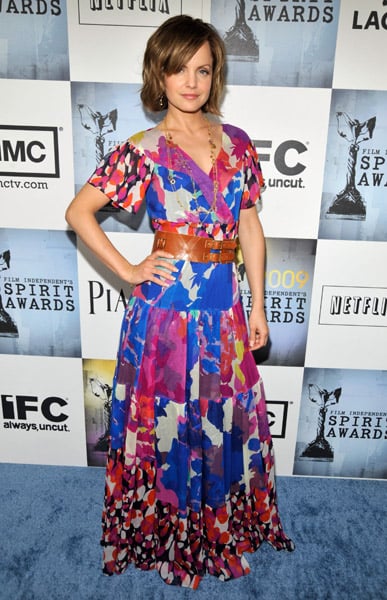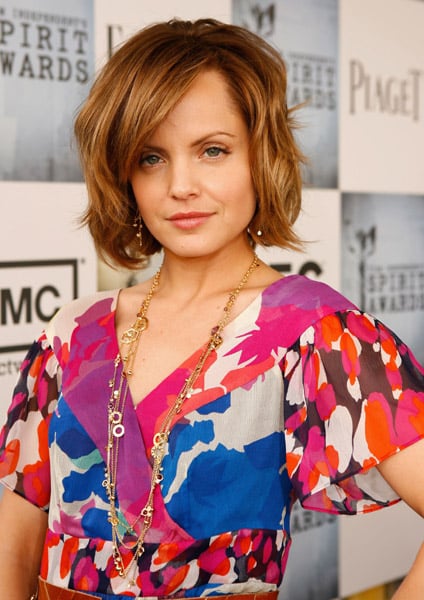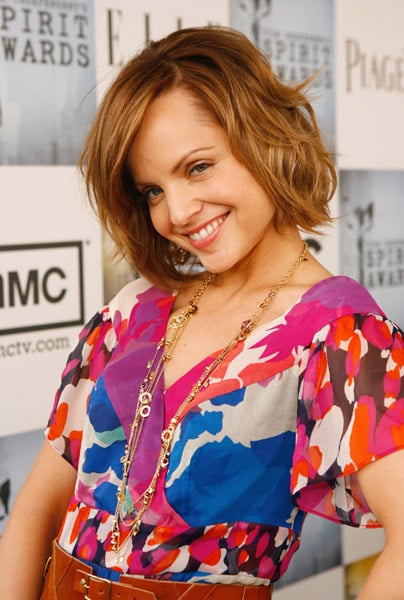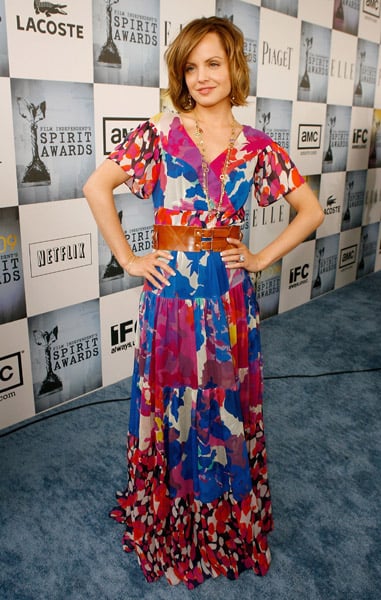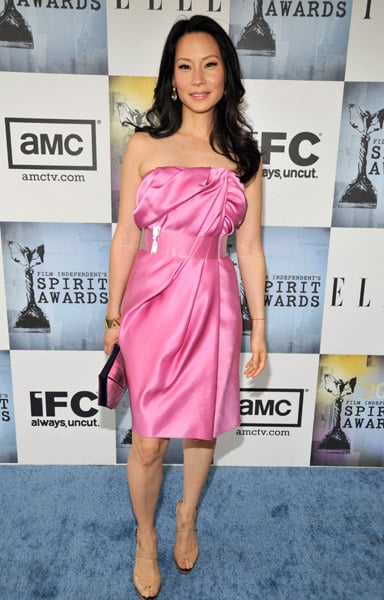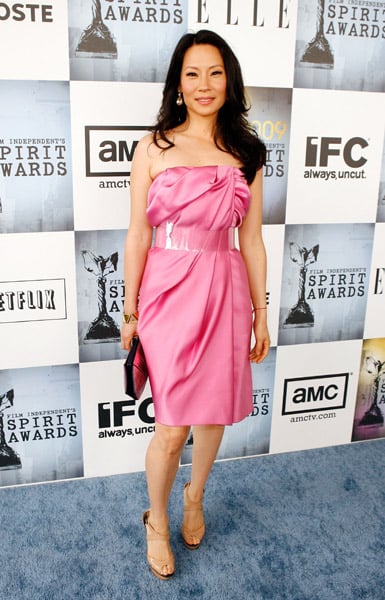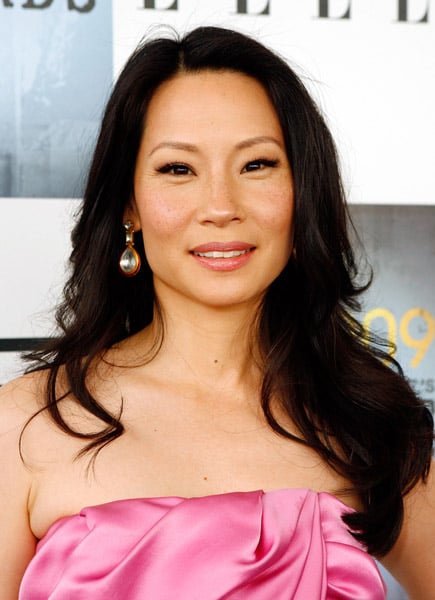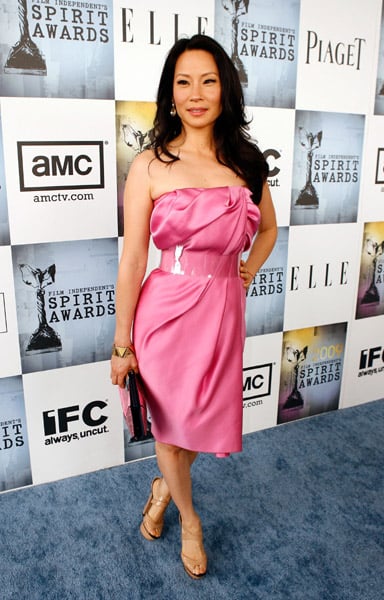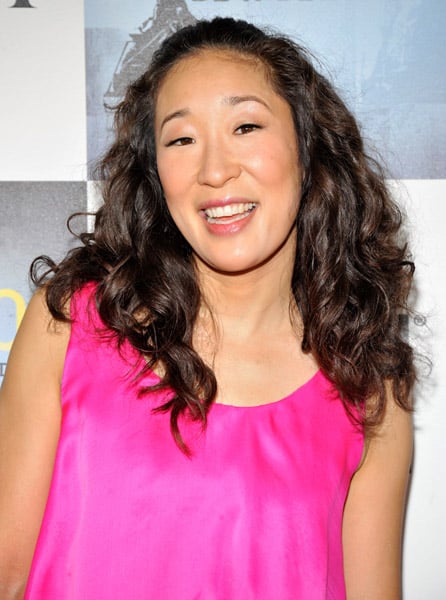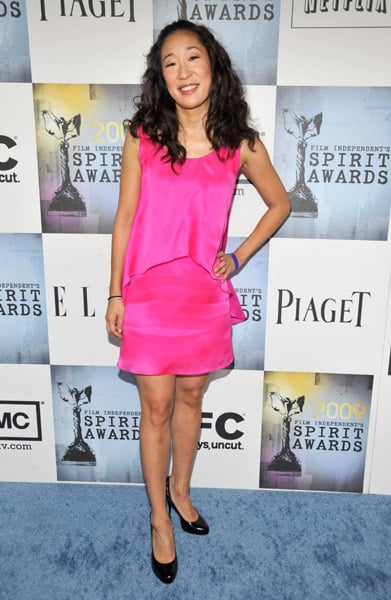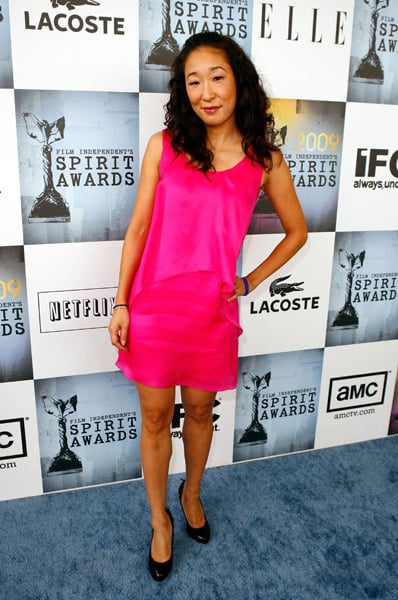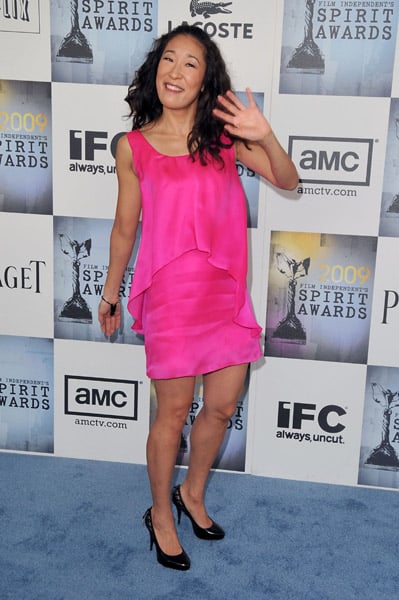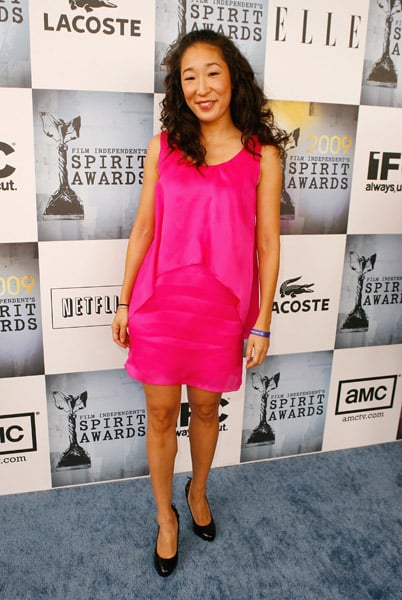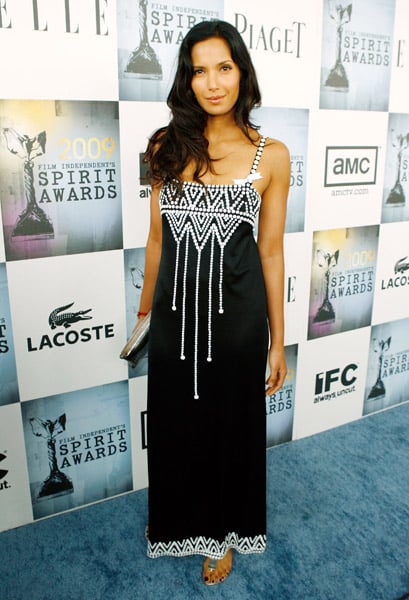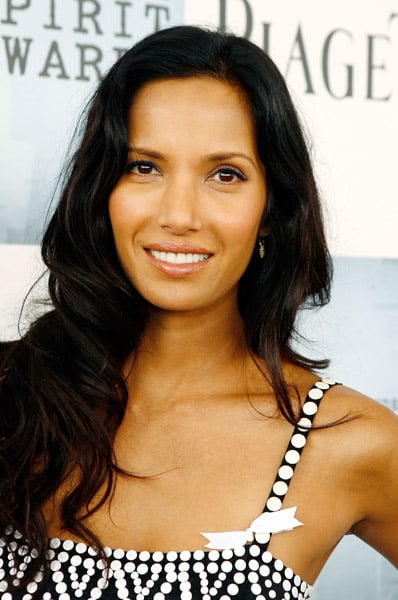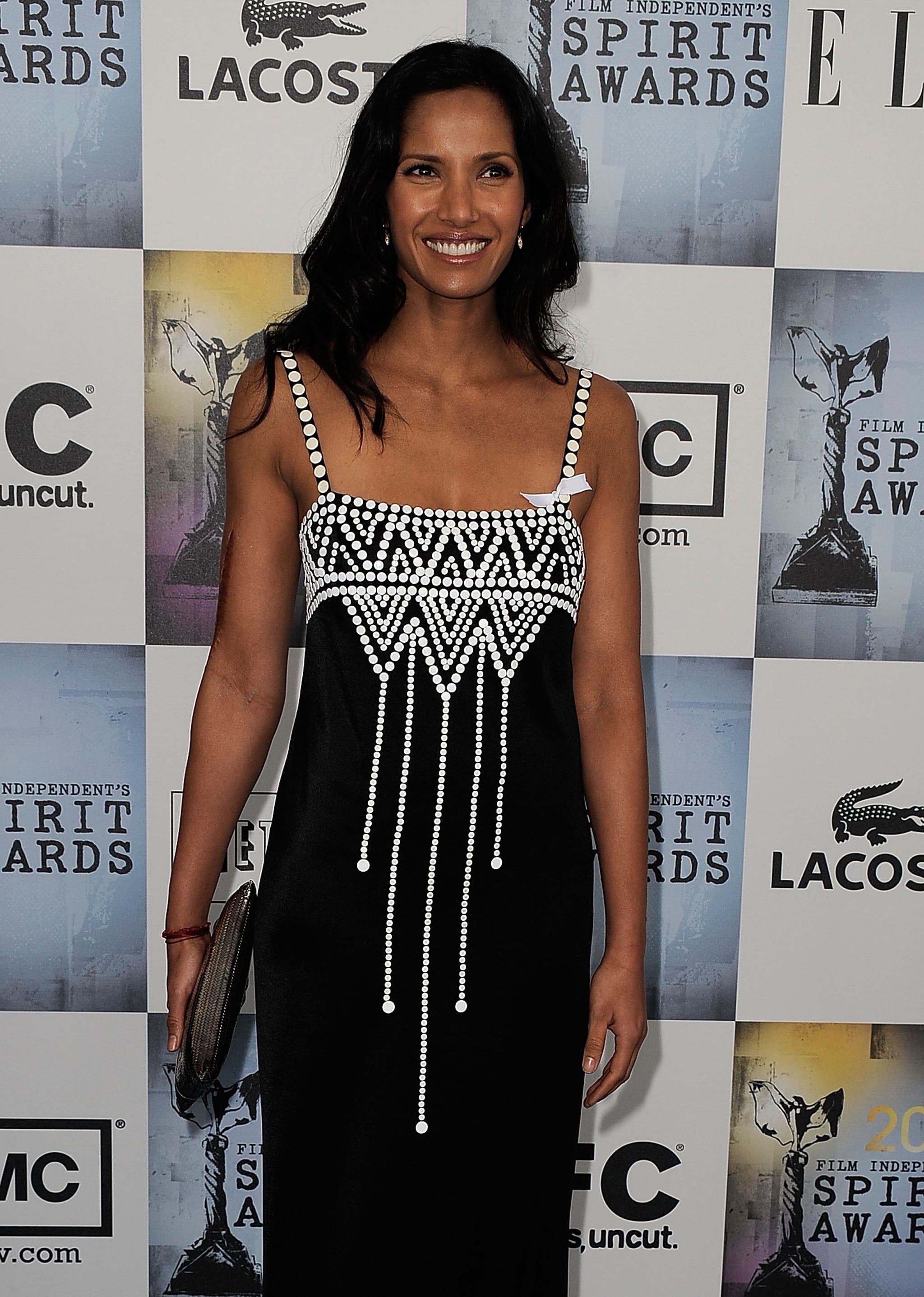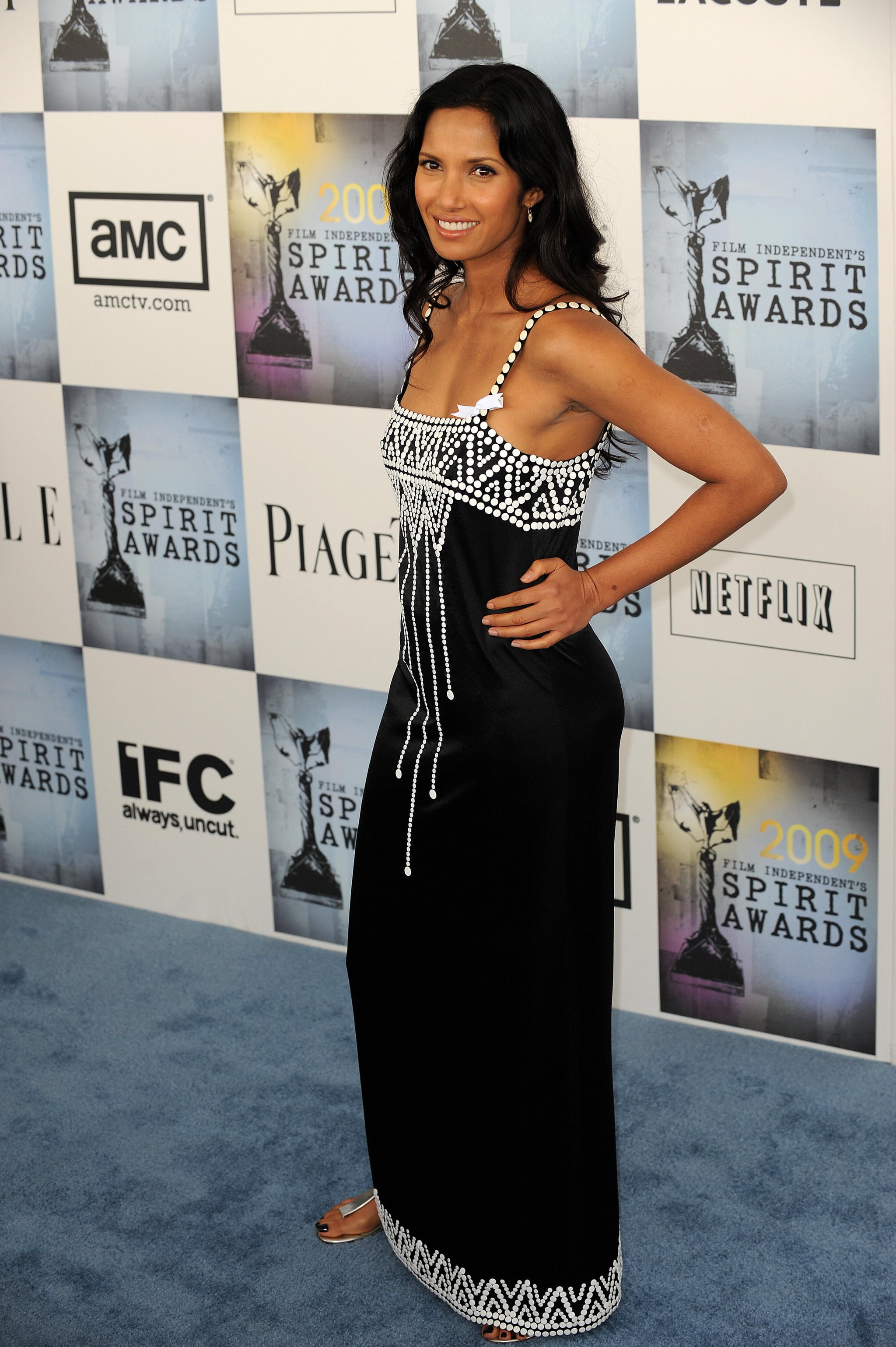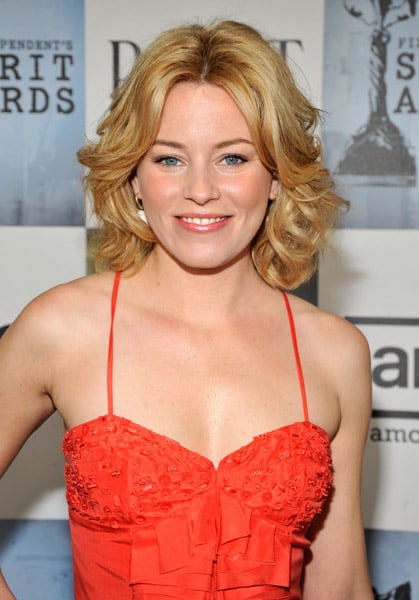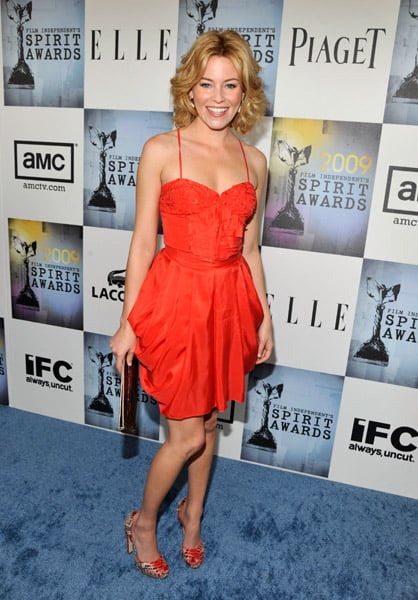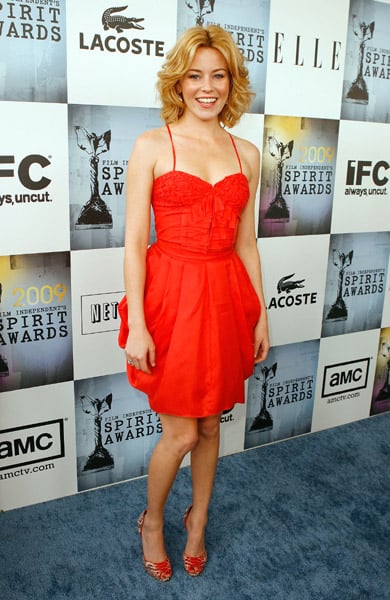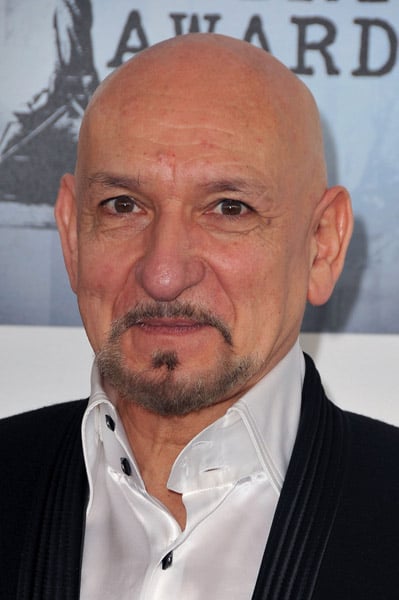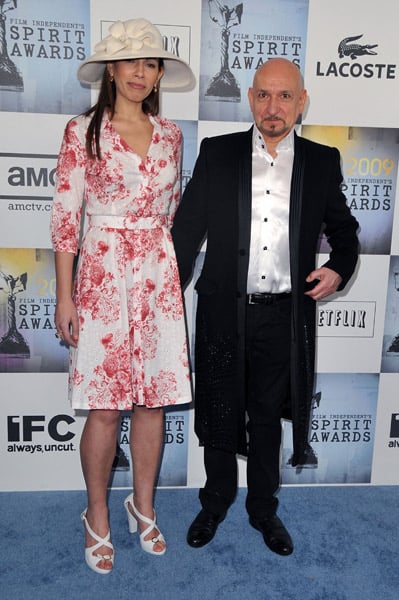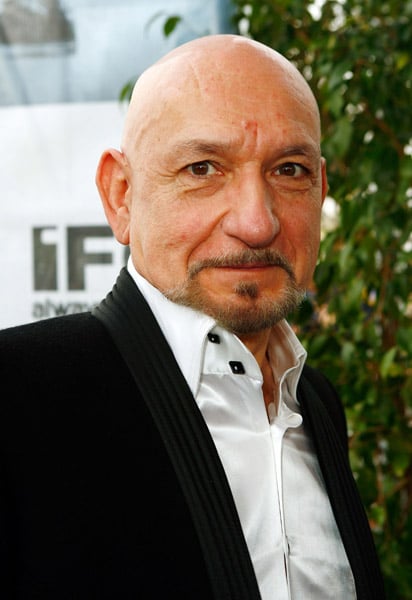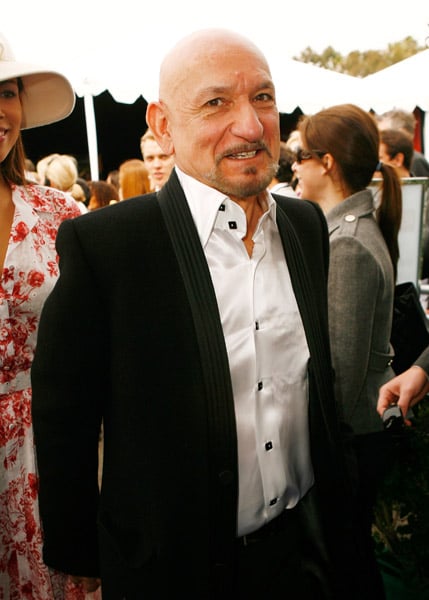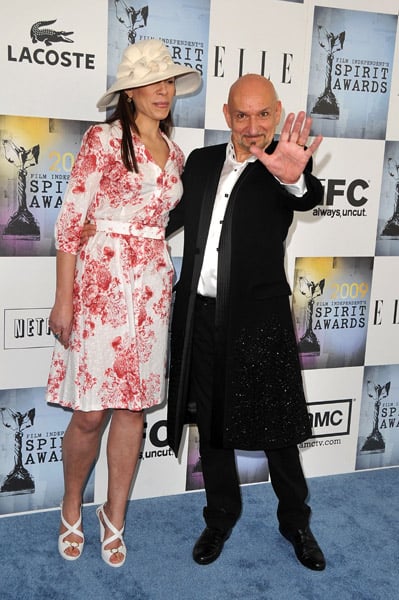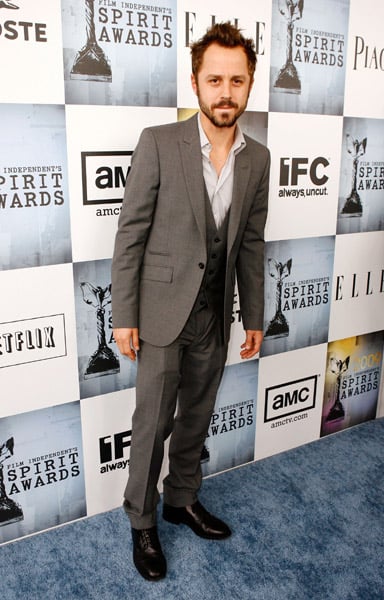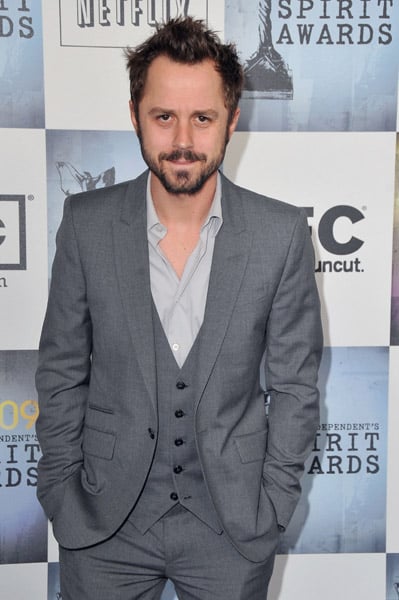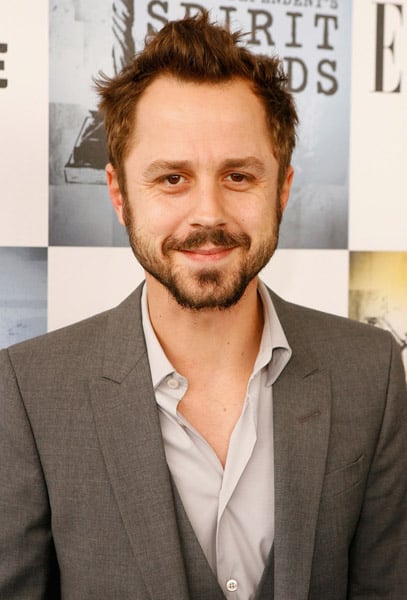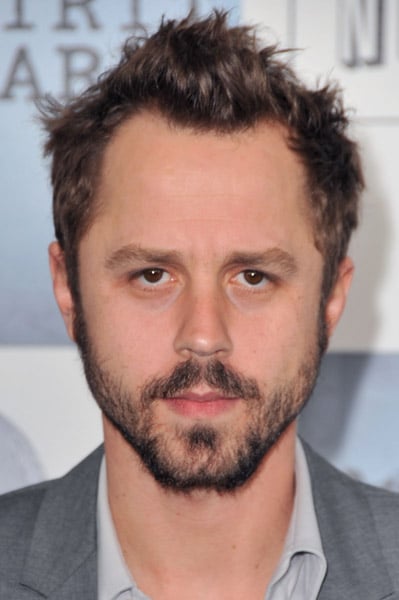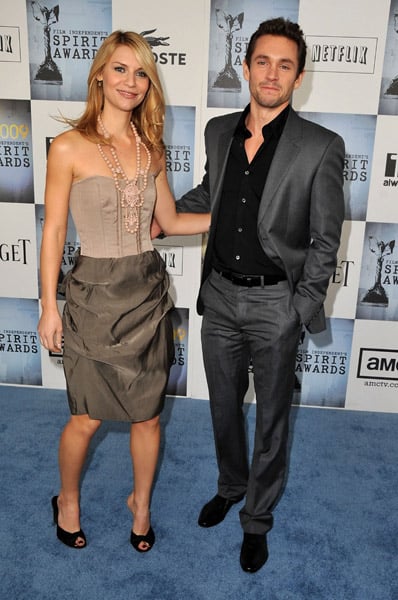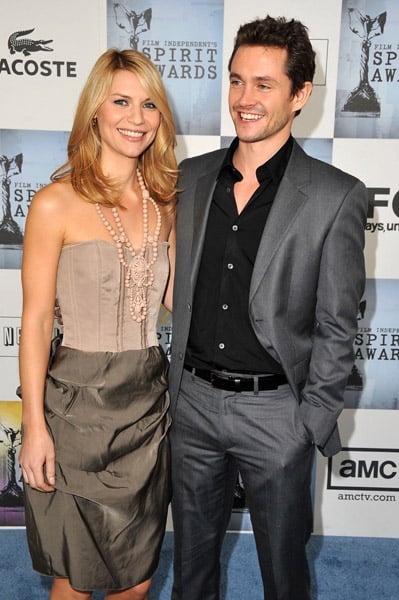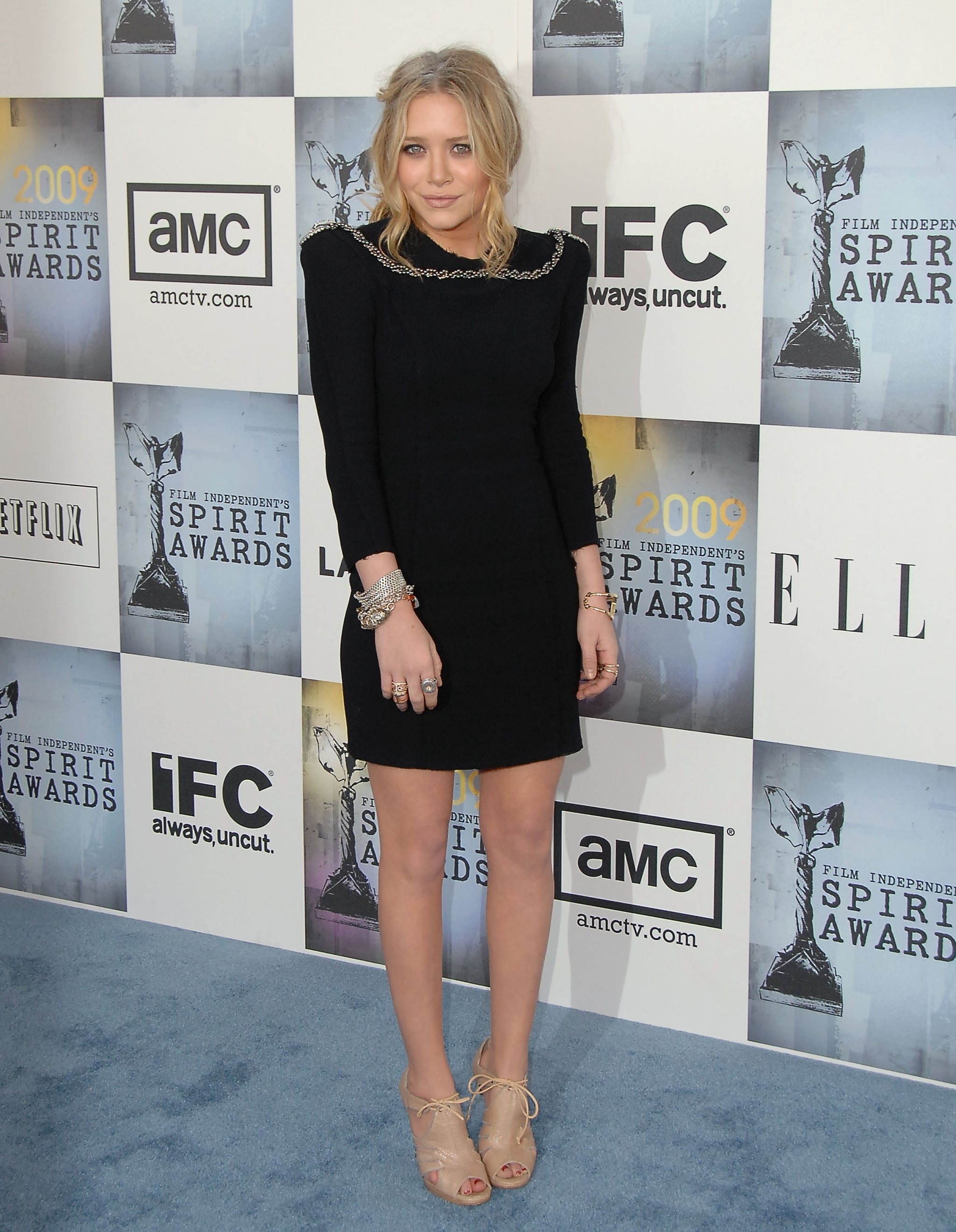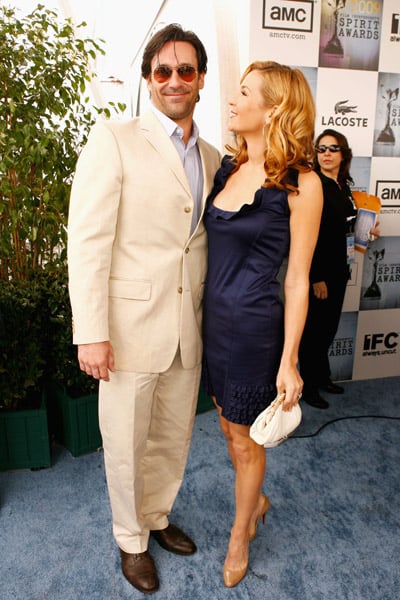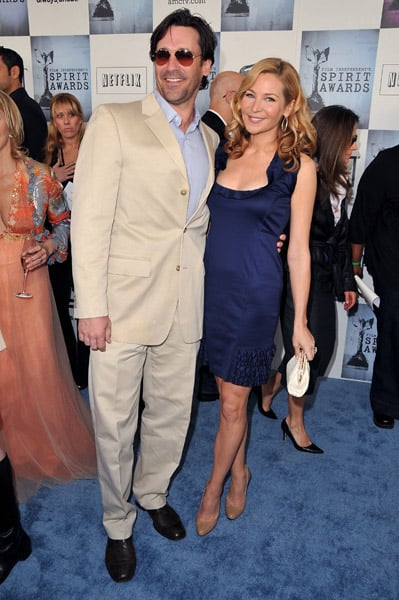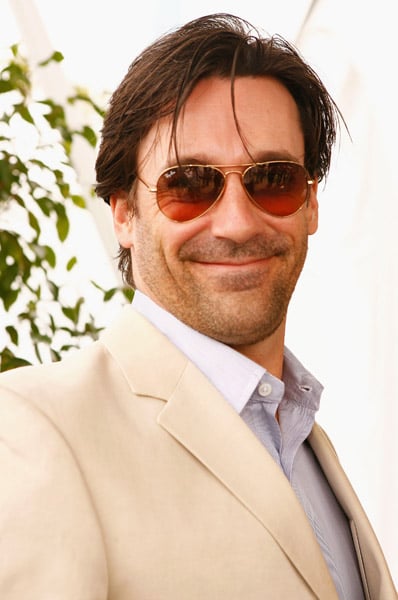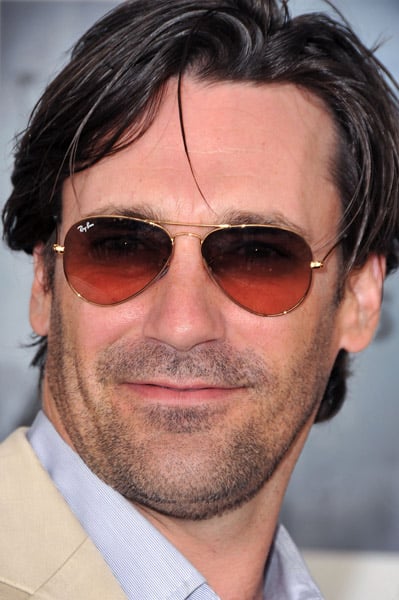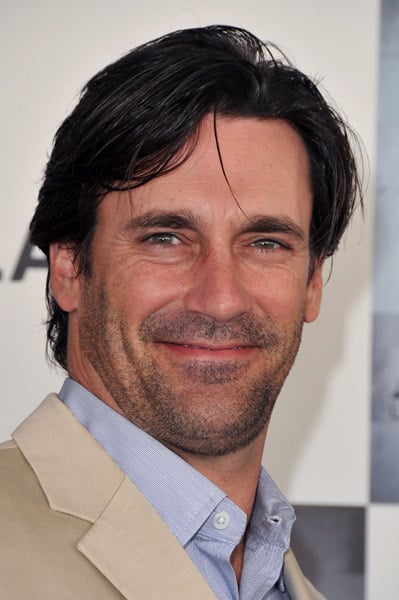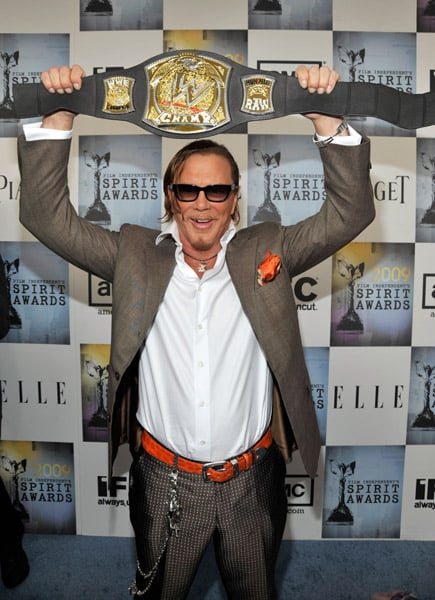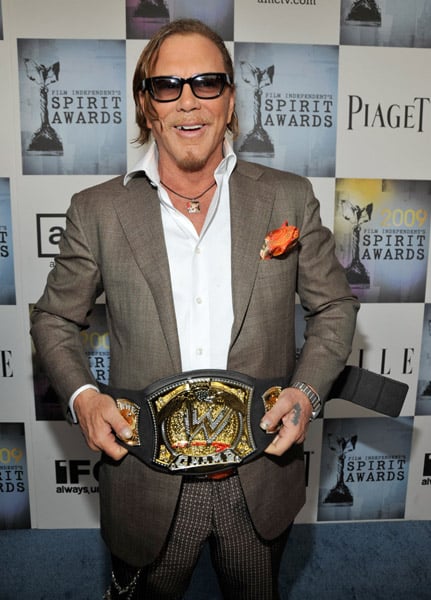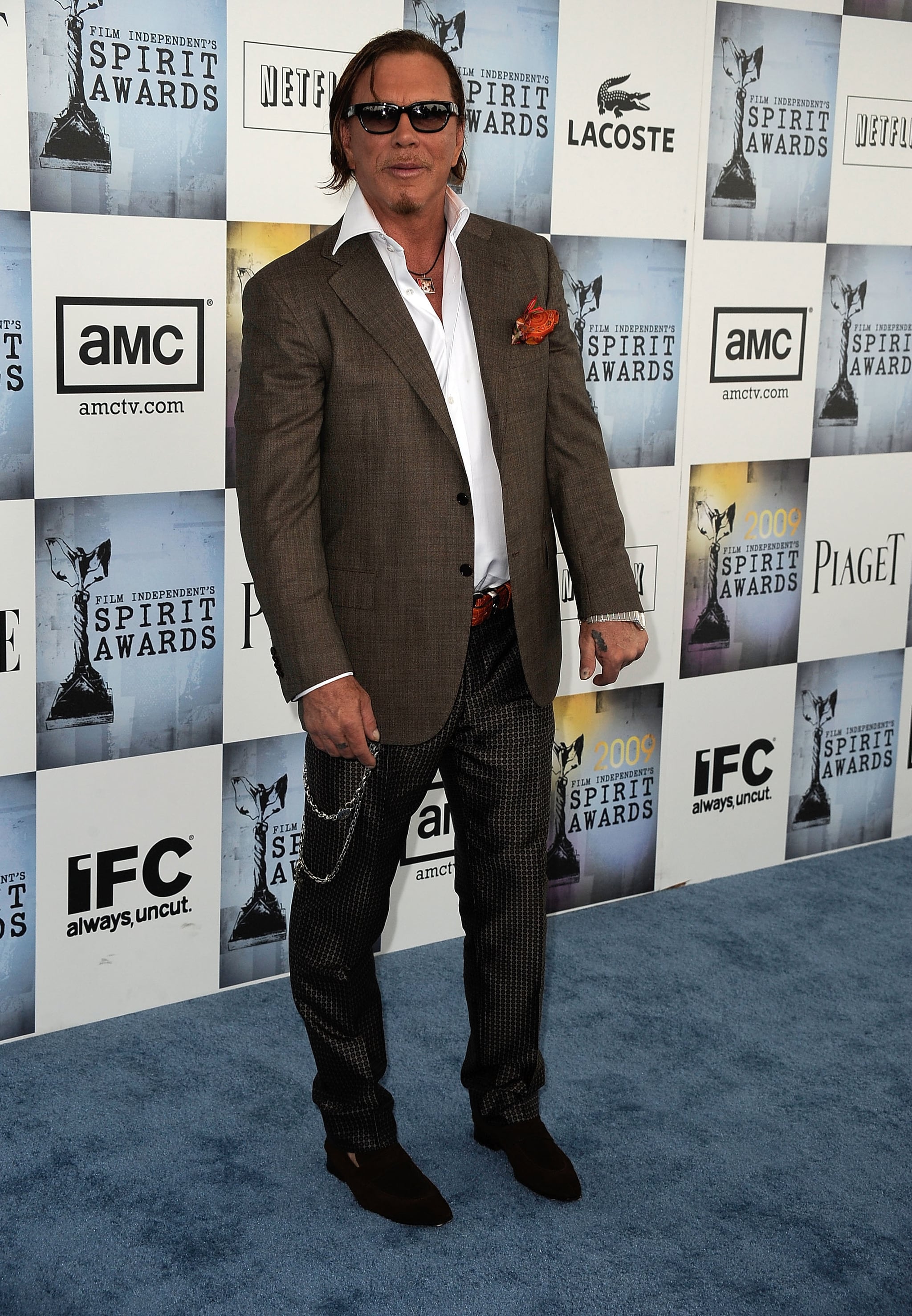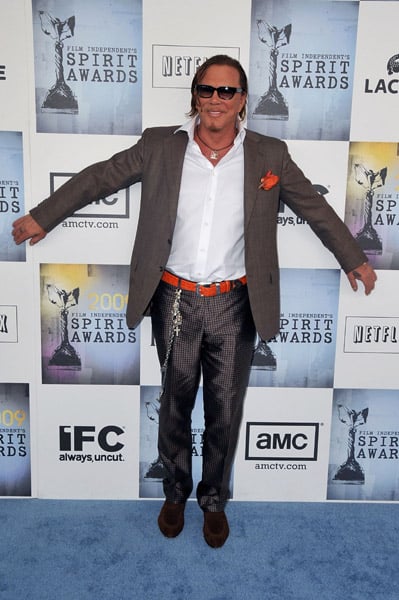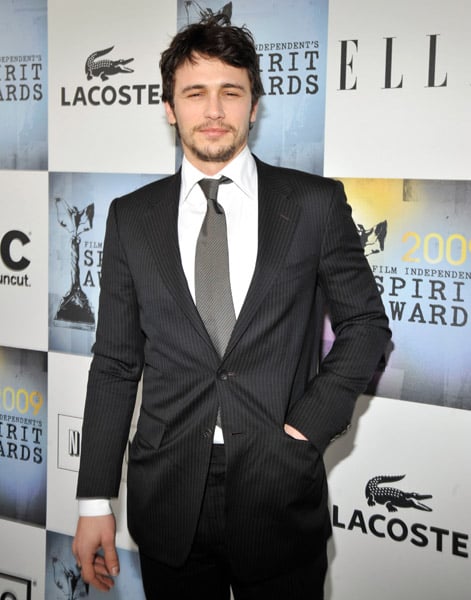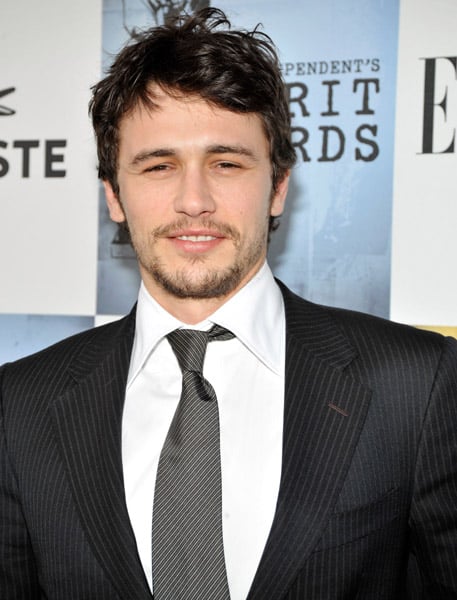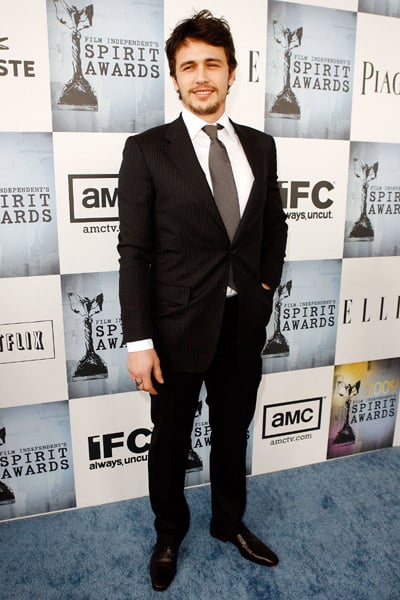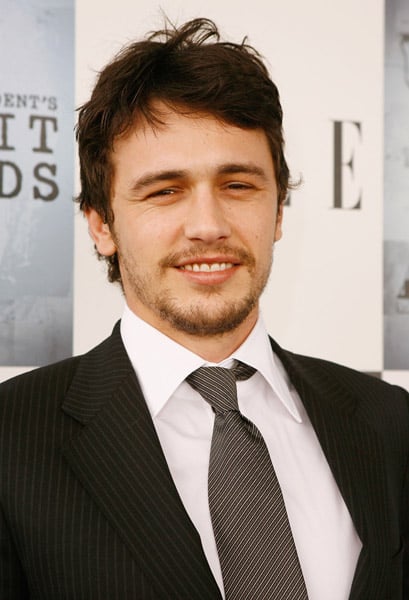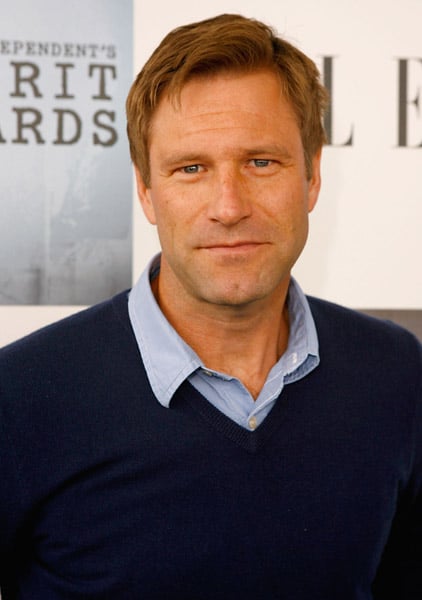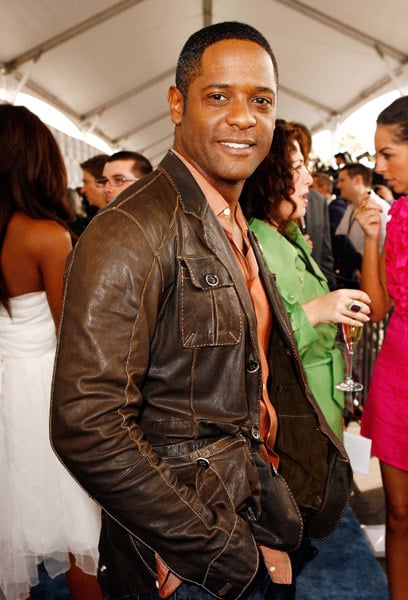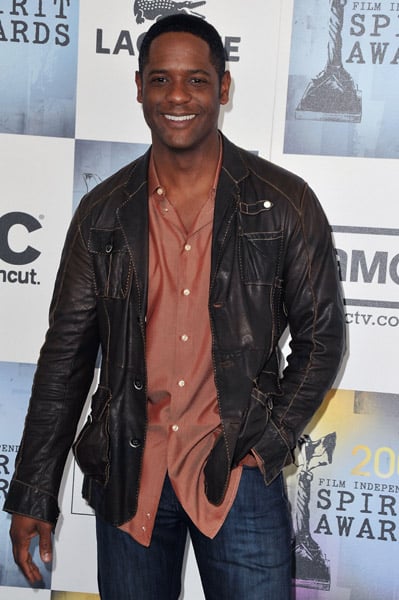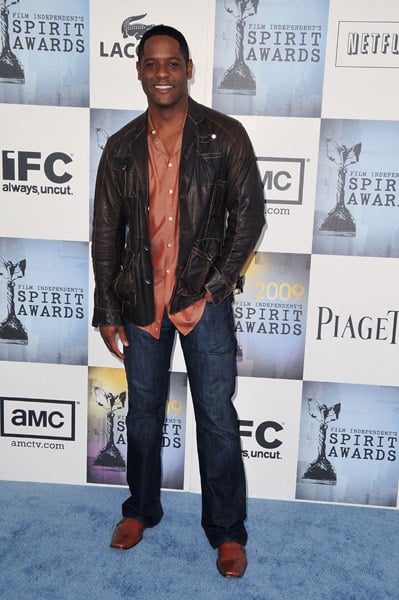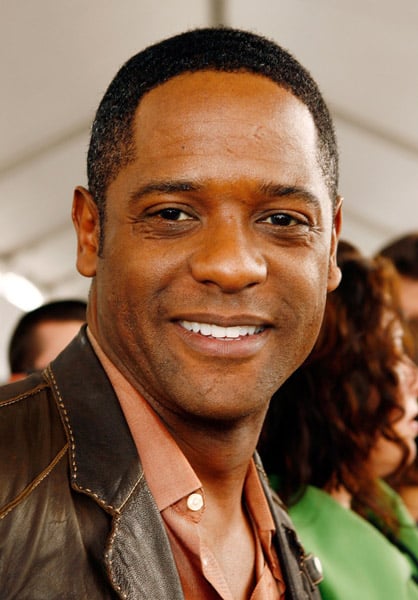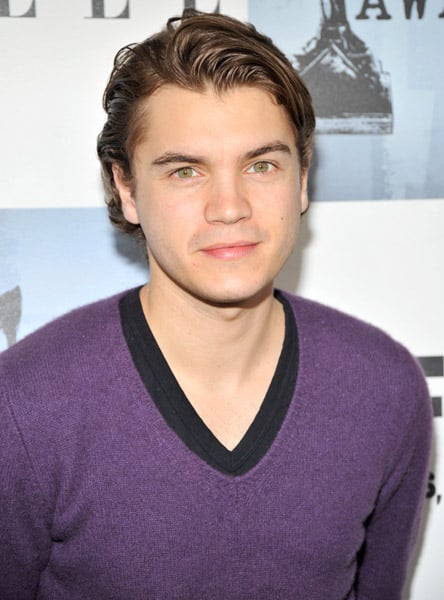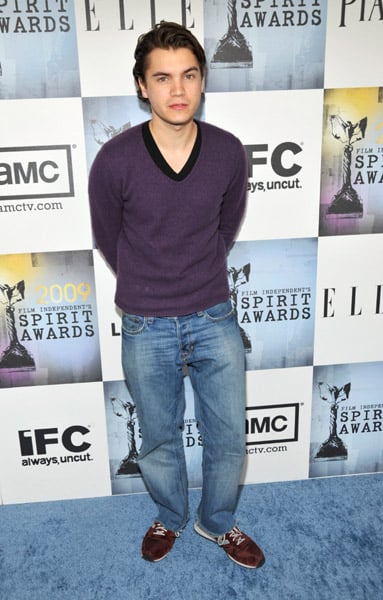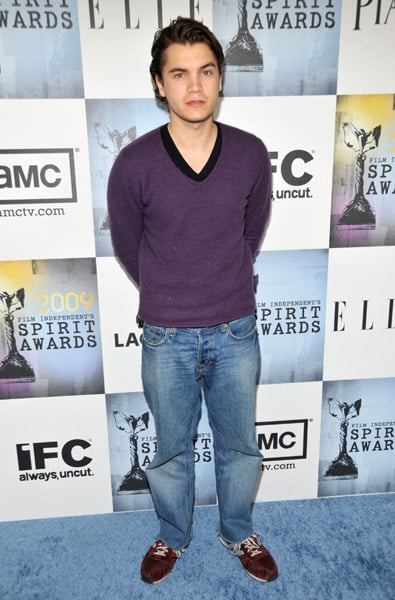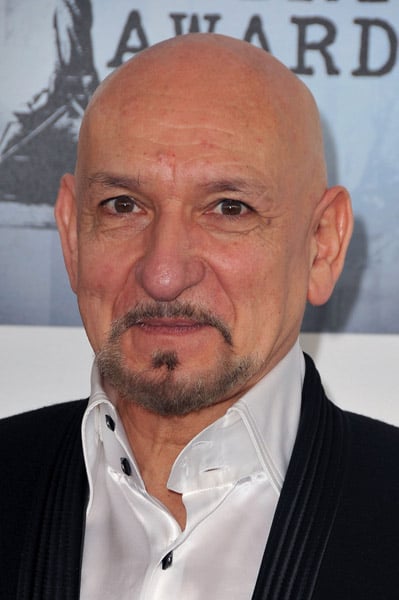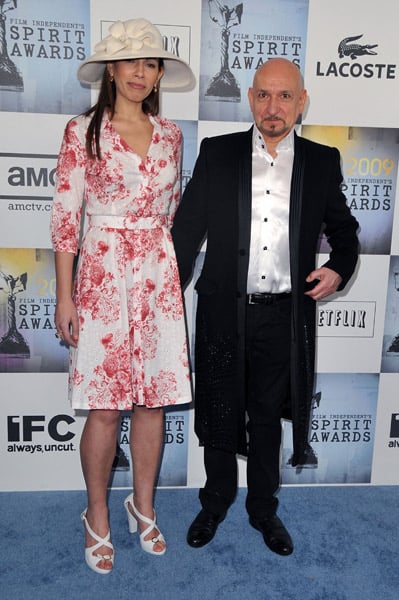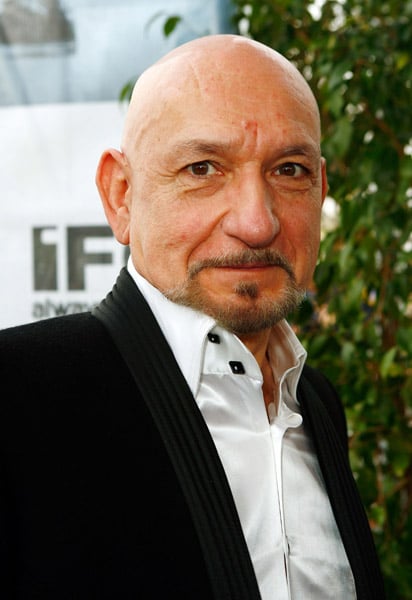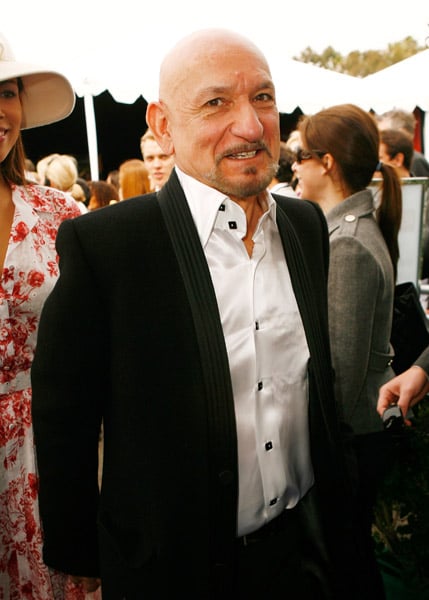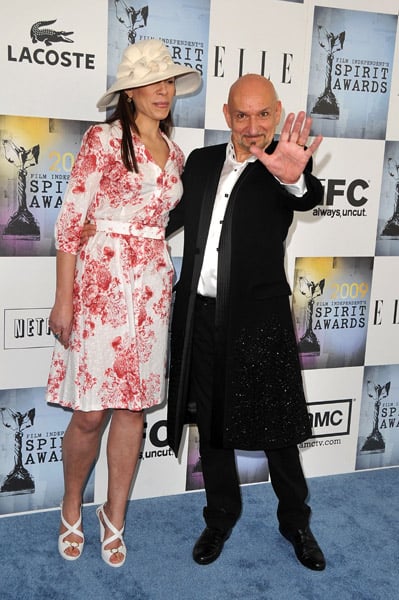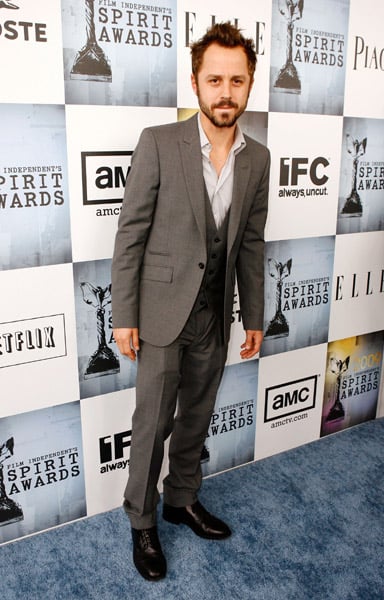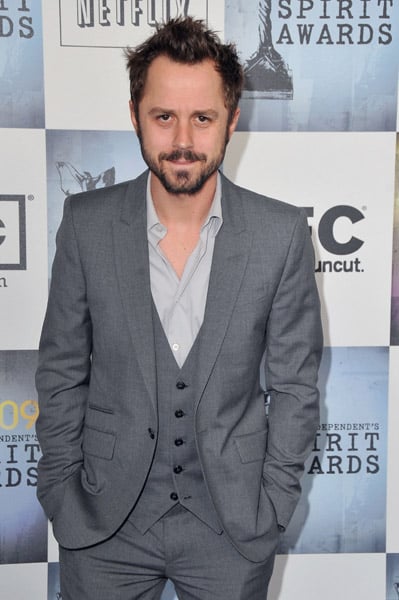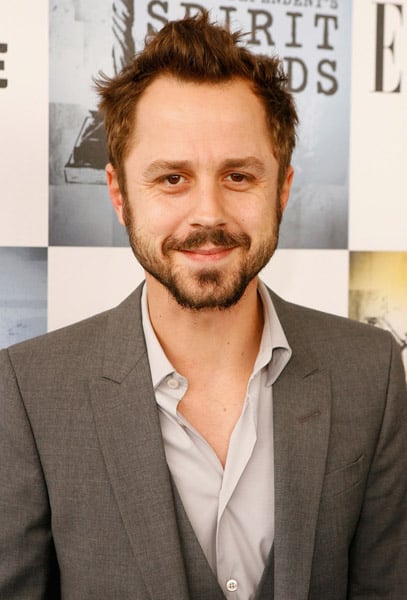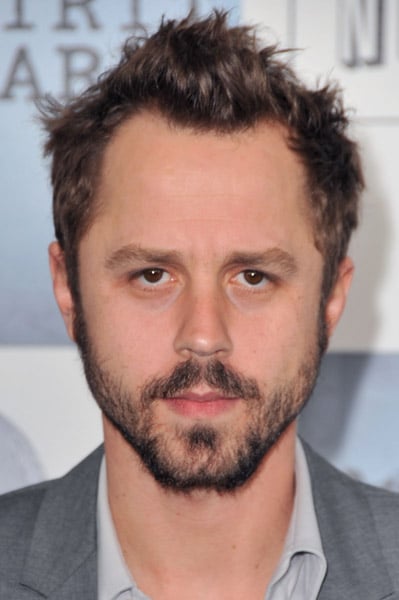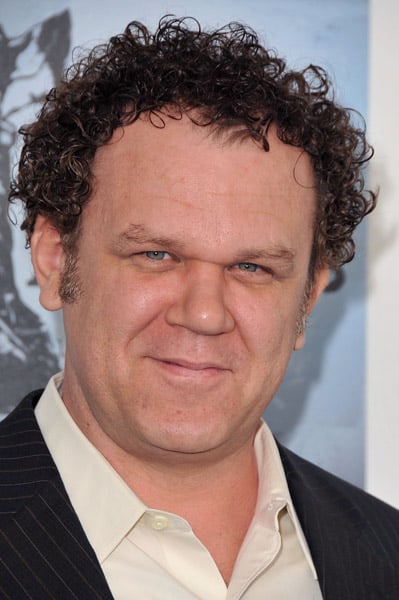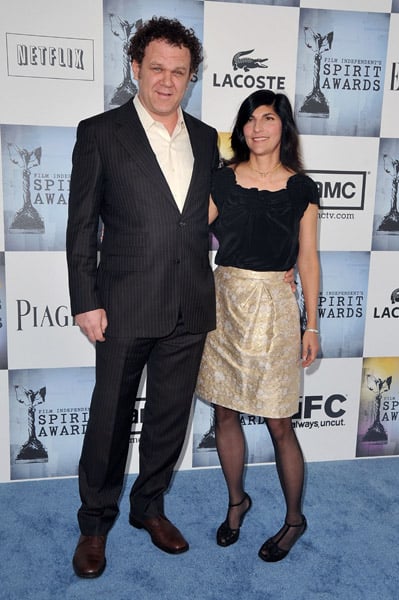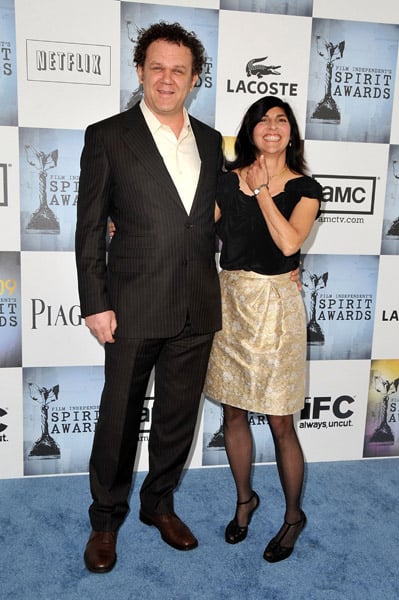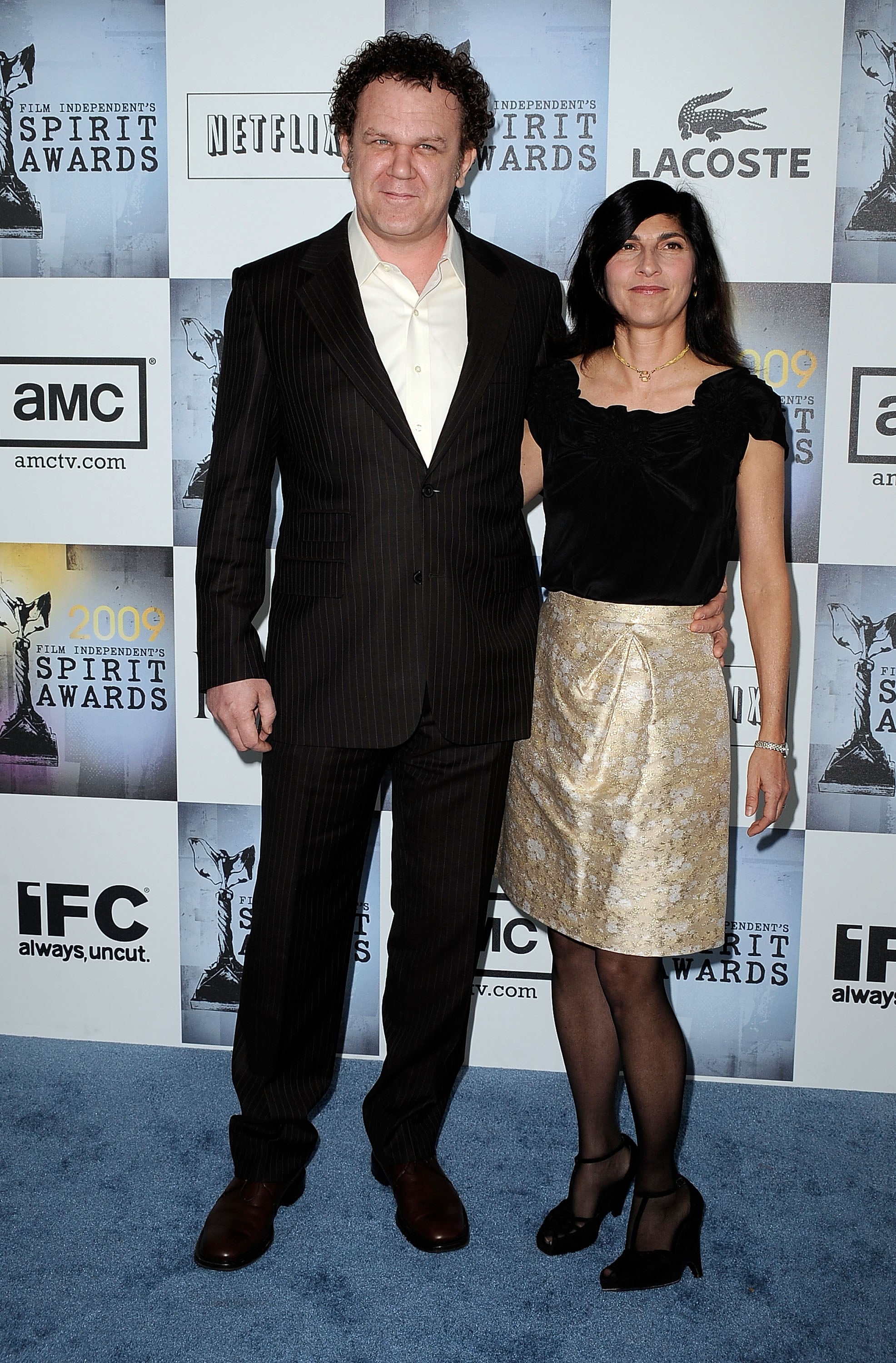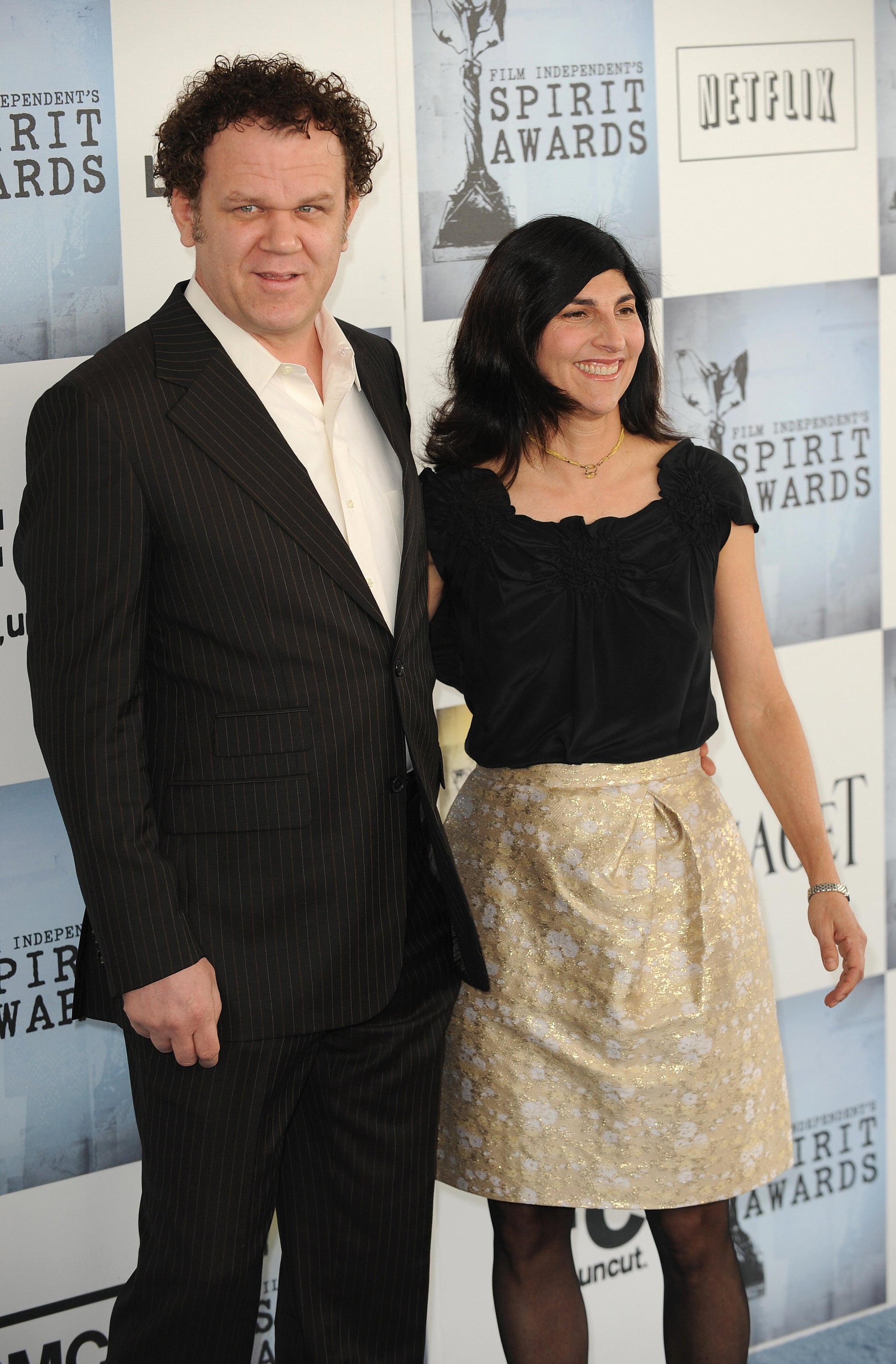 Images include: Aaron Eckhart, Andie Macdowell, Anne Hathaway, Ben Kingsley, Blair Underwood, Eliza Dushku, Elizabeth Banks, Ellen Page, Emile Hirsch, James Franco, Jessica Alba, Jon Hamm, Kerry Washington, Laura Dern, Lucy Liu, Mariah Carey, Mary-Kate Olsen, Michelle Williams, Mickey Rourke, Padma Lakshmi, Penelope Cruz, Rachel Weisz, Robin Wright Penn, Rosie Perez, Sandra Oh, Sheryl Crow, Taraji P. Henson, Teri Hatcher, Zooey Deschanel, Giovanni Ribisi, Jennifer Westfeldt, Michelle Monaghan, Cameron Diaz, Claire Danes, Hugh Dancy, Dana Delany, John C. Reilly
Source, Film Magic and Source