Photos of Ashlee Simpson and Bronx in LA and Ashlee Simpson on the Red Carpet
Ashlee Carries Bronx and Jessica's Daisy Gets Snatched Away!
Ashlee Simpson and baby Bronx paid a visit to some friends in LA on Saturday before Ashlee hit the red carpet at a CW Fall TV Preview party in LA last night. There's a new episode of Melrose Place tonight — check out Buzz's interview with Ashlee's co-star Jessica Lucas. Ashlee is back home with her son after her whirlwind NYC press tour, but she may need to lend some support to her sister Jessica soon. Jess twittered last night about watching her pup Daisy get snatched up by a coyote, and after the dramatic year that Jess has had so far, we're keeping our fingers crossed for a miraculous safe return.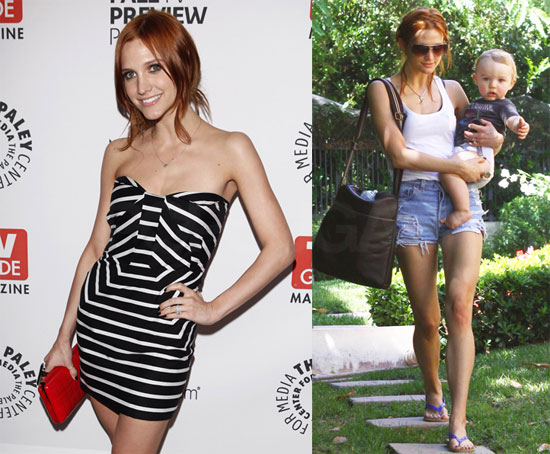 To see more of Ashlee on the red carpet, just read more.