Photos of Ben Affleck in a Cop Outfit on The Boston Set of The Town
What's Hotter Than a Ben Affleck in Uniform?
Ben Affleck kept a straight face as he suited up on the set of The Town in Boston on Friday. His hot cop uniform was just the latest professional ensemble Ben has sported on set — we first saw him as a bus driver for the MTA before he was decked out as a construction worker. His part apparently calls for many a quick change, but one role Ben's always playing is that of the doting dad. Meanwhile, check out Jennifer Garner and her many famous costars in the newly released trailer for Valentine's Day.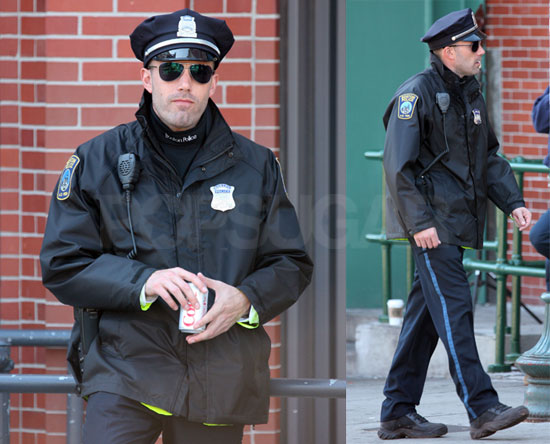 More from the set of The Town
.