Photos of Blake Lively, Chace Crawford, Filming Gossip Girl
Gossip Girl's Back With a New Episode and Blond Michelle!
Practically all of the Gossip Girl gang was together in Manhattan yesterday to continue filming for their third season. Their show was finally back with a particularly steamy new episode on the CW last night after a long wait — check in for a recap of all the top WTF moments. The Upper East Siders also had their usual awesome tech gear, lux interiors, romantic entanglements and fabulous fashions on display. It looks like there is a lot more to come from Blake Lively, Penn Badgley, Leighton Meester, Chace Crawford and also Michelle Trachtenberg. Michelle debuted a light-colored wig on set, as her character evidently gives Blake and Taylor Momsen a little more competition as the resident blondes.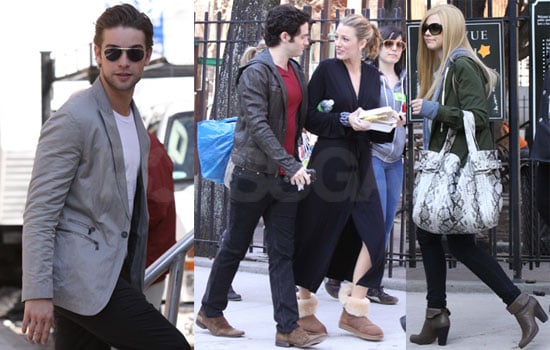 To see photos from the Gossip Girl set, just
.