Photos of Blake Lively, Leighton Meester, and Ed Westwick Filming Gossip Girl, Talking About Catfight Scene
Study Up: Gossip Girl Is Back in Fashion!
Start Slideshow
ADVERTISEMENT ()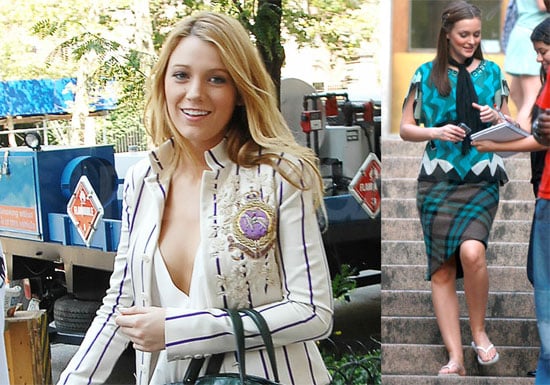 0
Study Up: Gossip Girl Is Back in Fashion!
After their big premiere party in the Hamptons over the weekend, the kids of Gossip Girl were back to work in NYC yesterday afternoon. While the girls look like they kept things a little more civil this time around, Leighton and Blake were happy to talk about the much anticipated S vs. B scuffle coming our way. Miss Lively said, "We were laughing so hard . . . it was 1a.m. and it was rainy out. We were ad-libbing." While I can't wait to see what causes the claws to come out, in case you missed any of the season one action, it's out on DVD today, so study up! Only a few weeks before classes and catfights resume Sept. 1.
To see more of Blake, Leighton, and Ed just