Photos of Brad Pitt and Angelina Jolie Together at Directors Guild Awards After Rumored Breakup 2010-01-31 11:19:16
Brad and Angelina Emerge For an Affectionate Evening at Directors Guild Awards!
Brad Pitt and Angelina Jolie stepped out together last night for the Directors Guild Awards in LA, which after skipping all of award season so far seems like a response to all the recent breakup rumors. While he didn't quite fulfill your wishes to shave, Brad trimmed his beard and Angelina opted for color in a green one-shouldered Elie Saab gown. Multiple reports say that the couple was especially affectionate all night long, and she looked proud when he took the stage to present an award to Quentin Tarantino. Brad joked, "He is a joy to work for and he is a joy to work with and if you have happened to have forgotten what you loved about movies in the first place, I tell you, you only have to spend one night with Quentin!...Not in that way!" It's been almost a month since Brad and Angelina have been spotted out together, so what do you think — does this help put to rest the stories of an impending split?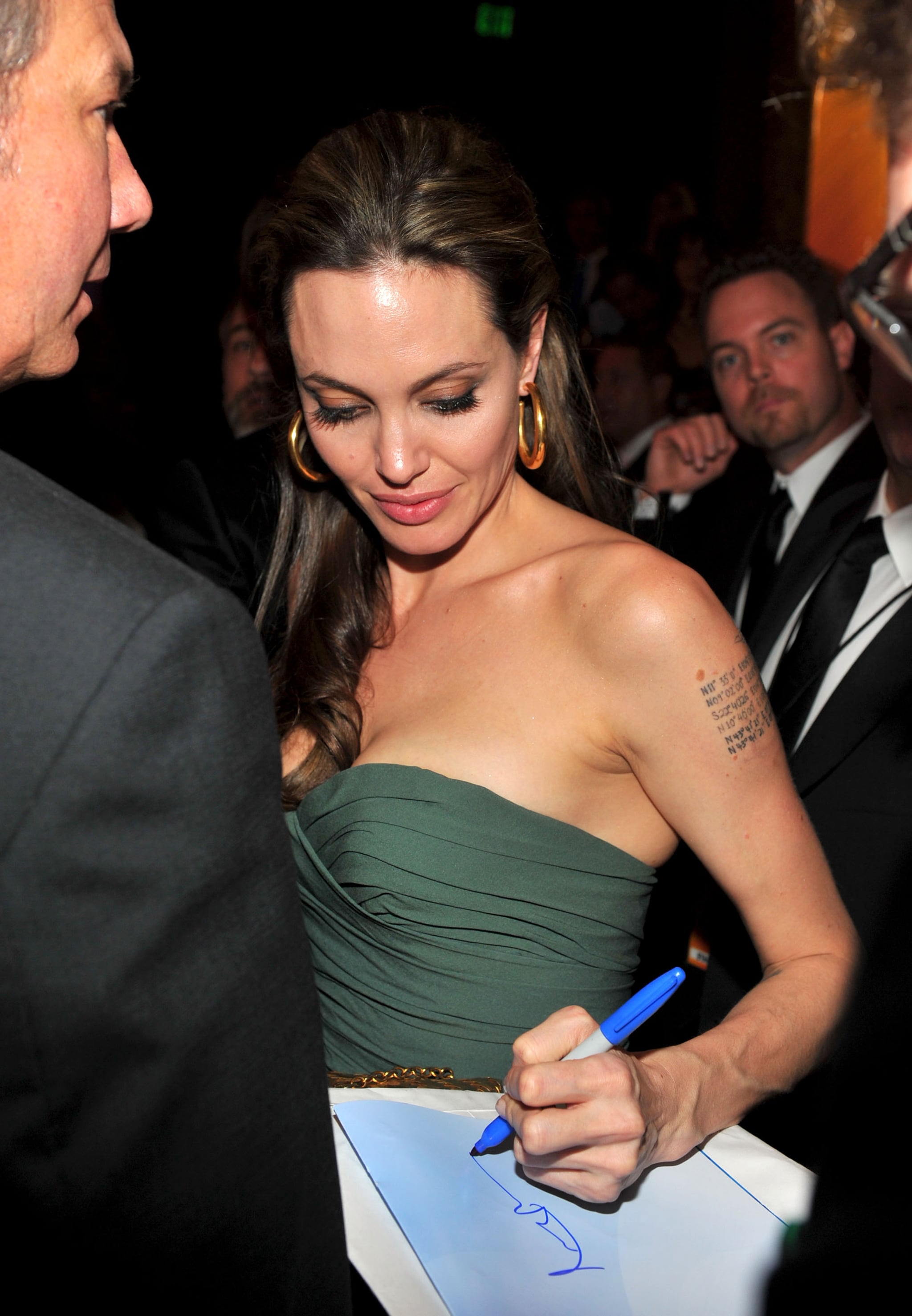 More photos of Brad and Angelina at the awards if you just, read more.