Photos of Brad Pitt, Diane Kruger, Quentin Tarantino at Inglourious Basterds Photo Call at Cannes
Brad, Diane, and Quentin Add Glory and Laughter to Cannes
The cast of Inglourious Basterds posed at a photo call at Cannes today before heading over to their press conference. They all joked around as they smiled for photographers with Brad Pitt perfectly put together in his Tom Ford suit and Diane Kruger looking gorgeous in her LBD. Brad and Angelina Jolie arrived on the scene yesterday and hosted a dinner for 60 guests at the same restaurant where Robert Pattinson was eating. The film festival's star power is going strong now, although Brad still seems to get embarrassed by his fame, as you can see in his interview with Ann Curry after the jump. At the press conference and in his Today Show interview, he speaks about meeting Quentin Tarantino and about his family. Here's more:
On his first meeting with Quentin Tarantino: "He had me at hello . . . We went out together . . . I got up the next morning and saw, like, five empty bottles on the floor and some sort of smoking device on the floor. Then, somehow, six weeks later I was doing the film."
On the cast: "As I get older, it's about the company you keep because you're away from your family. Sometimes for months."
On his family life: "Angie's been working, and I've got to be home a lot with the kids. Let me be the cliche — it's really rewarding . . . Where am I heading? It's still been about discovery, and finding new things and new things of interest. The kids are certainly responsible for a lot of that. I'm right in the zone. One of the most on track [times of my life.]"
Brad appears be in a happy place right now, and we can't wait to see him and Angelina walk the red carpet at the film's premiere later today.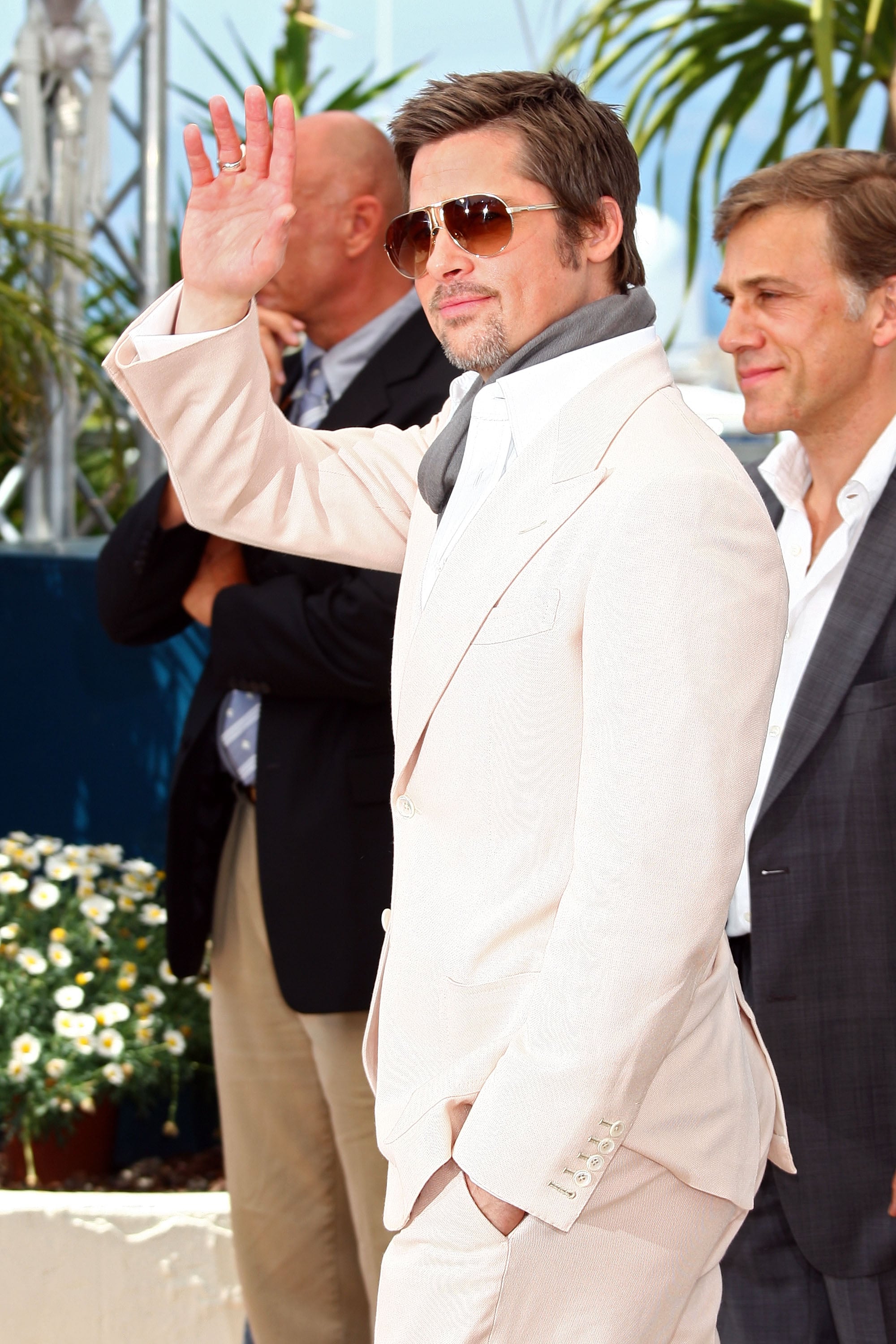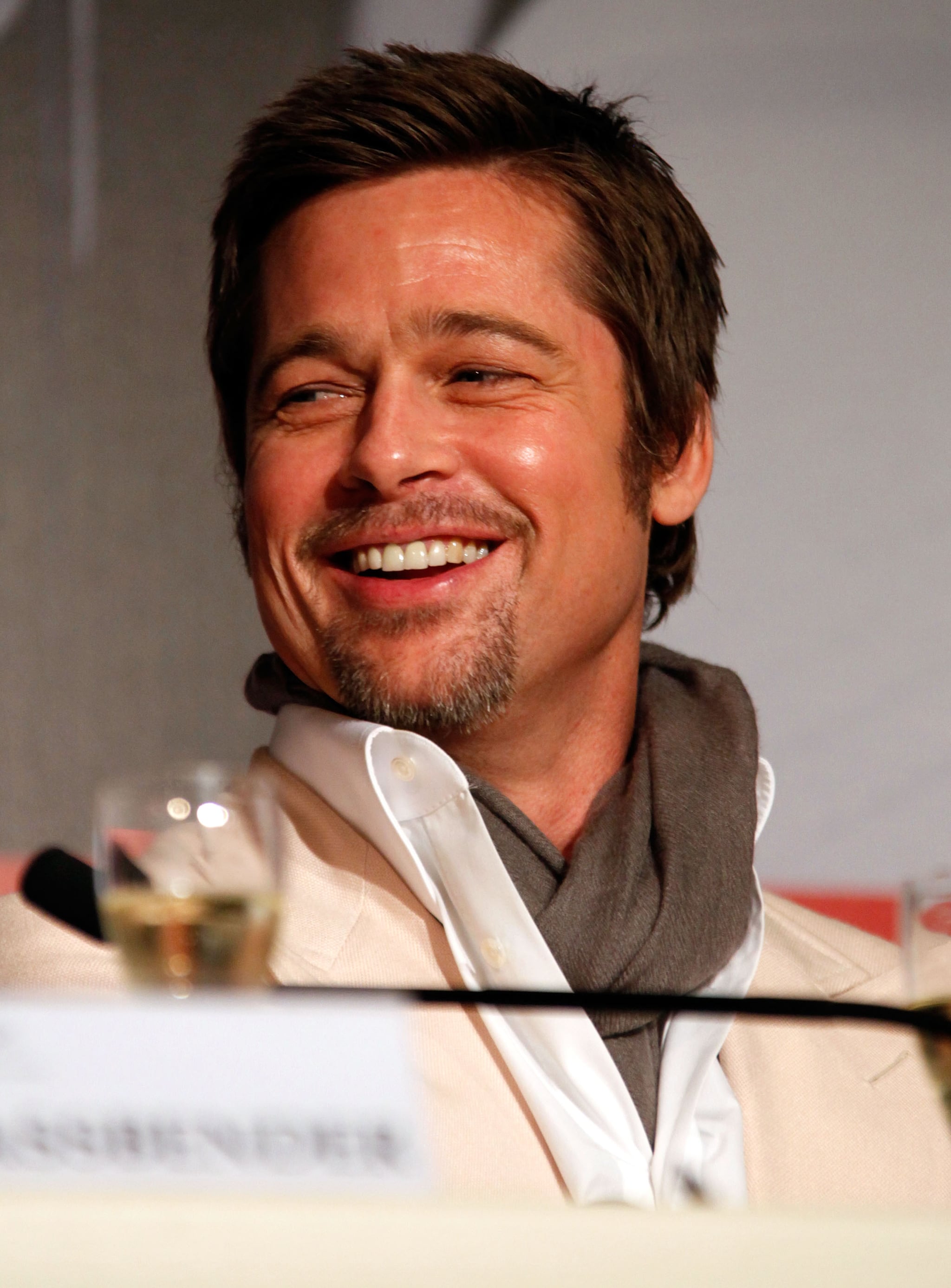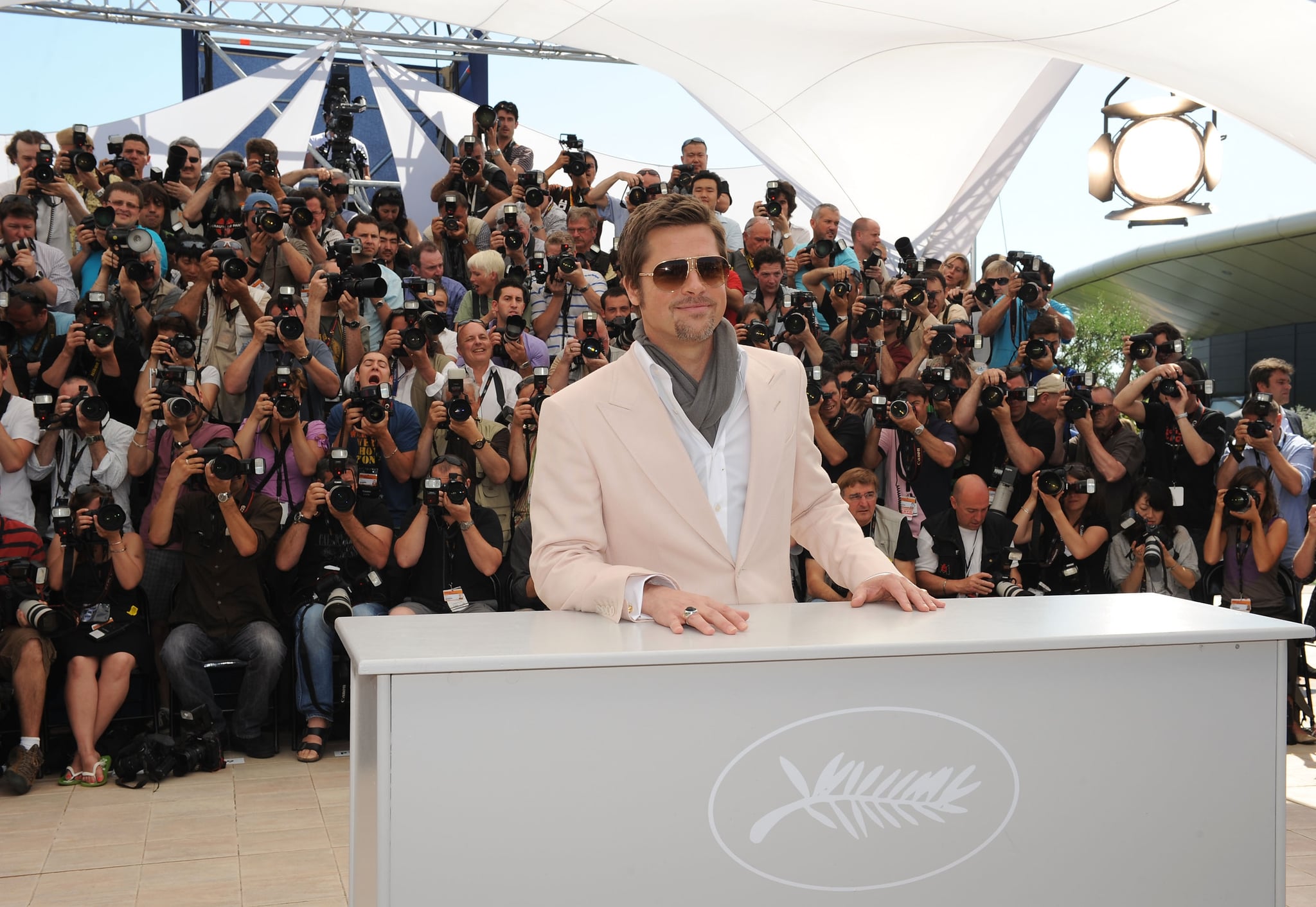 Tons more photos of the cast, plus Brad's interview with Ann, so just
.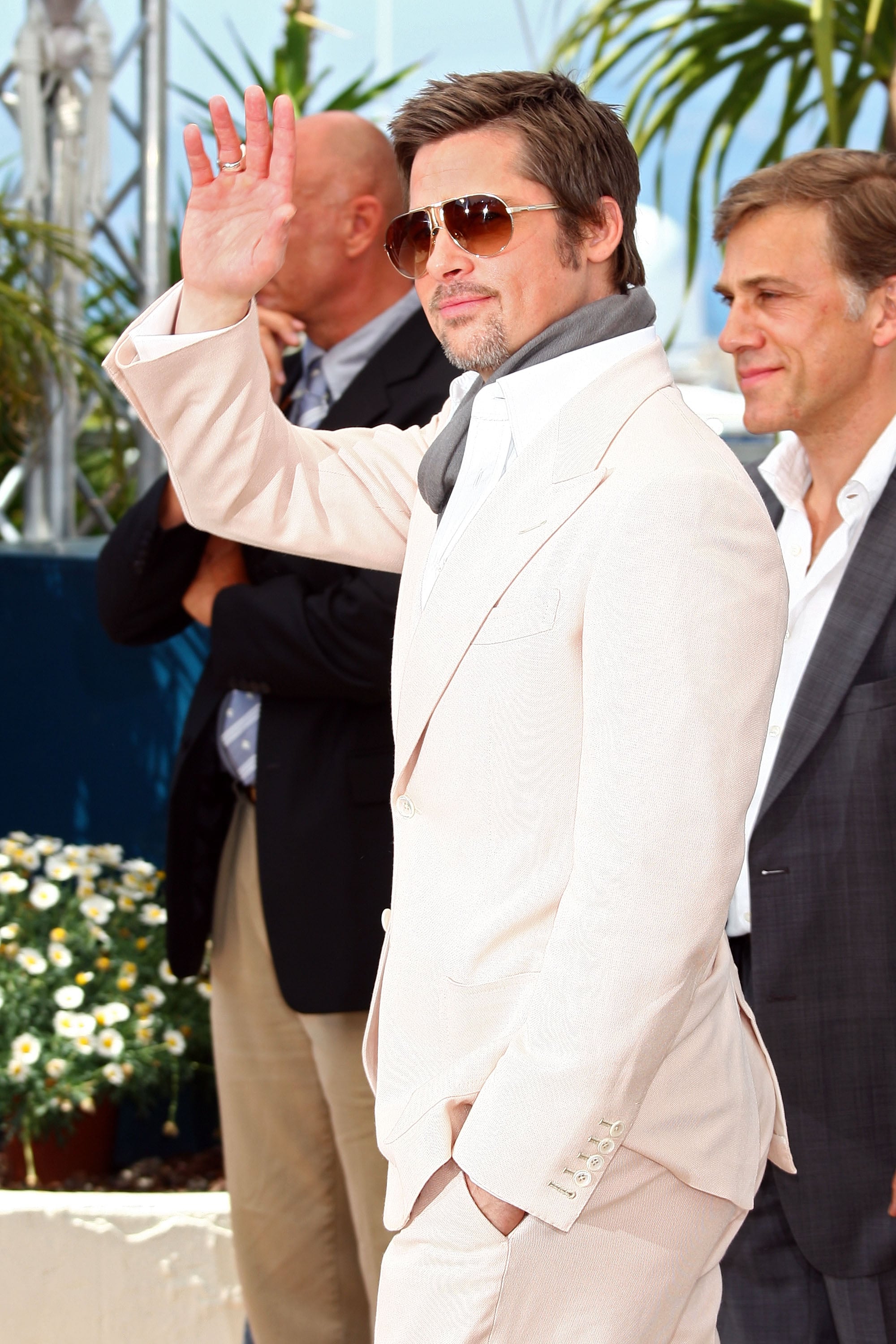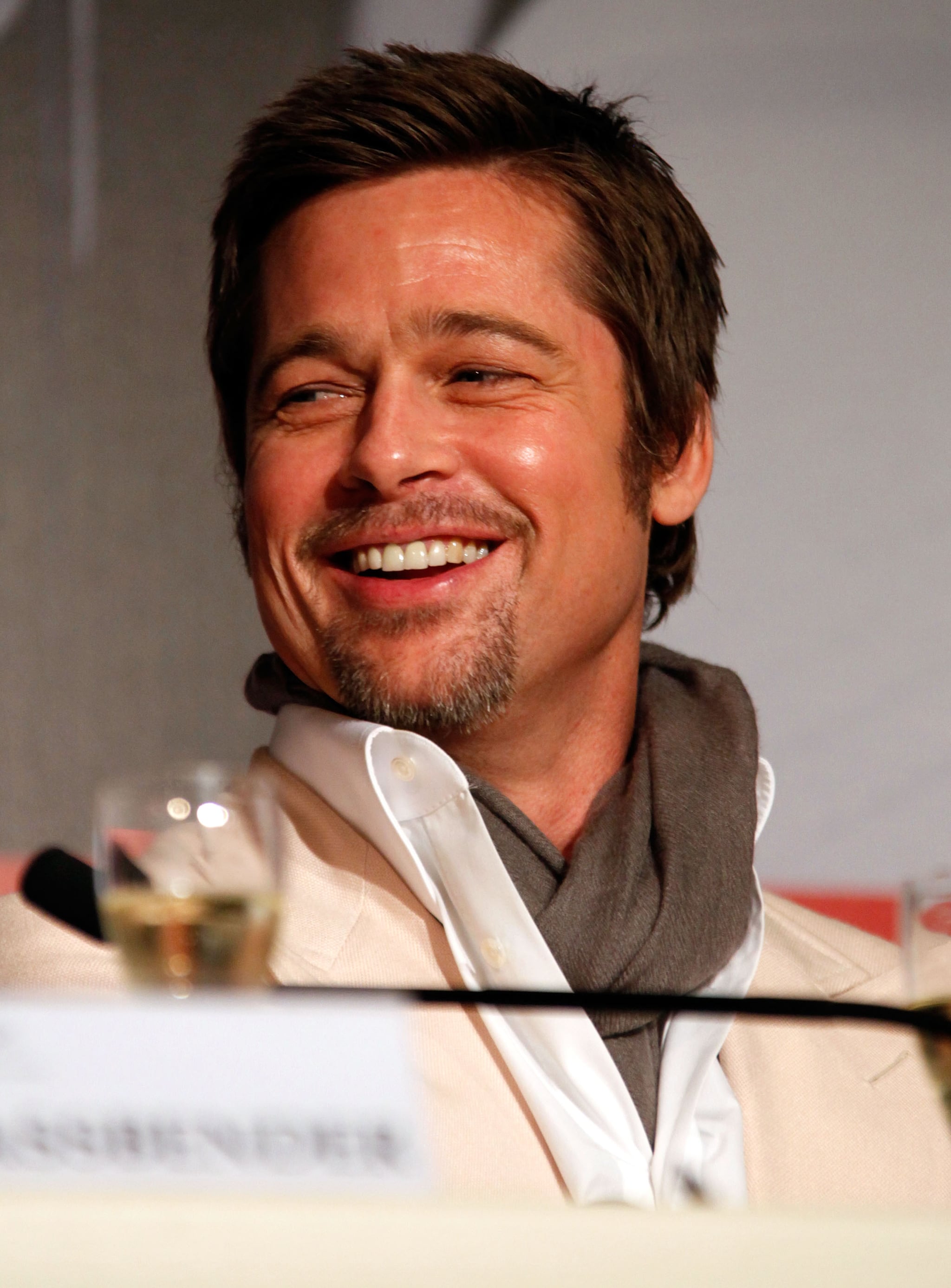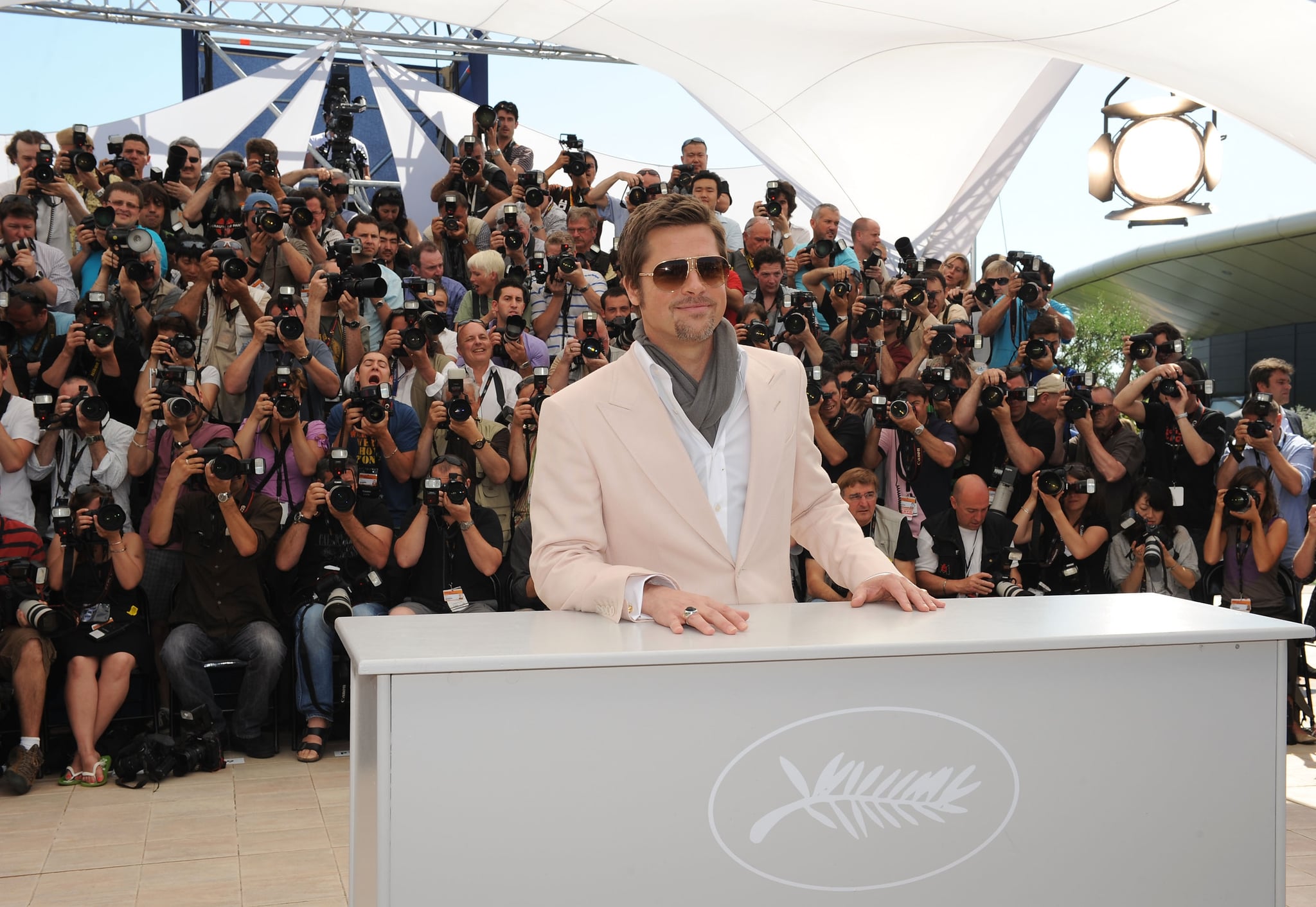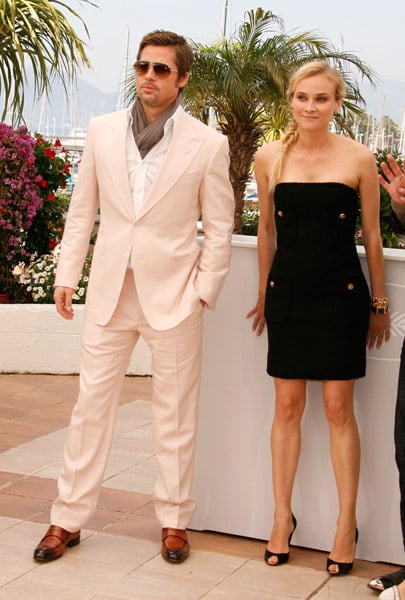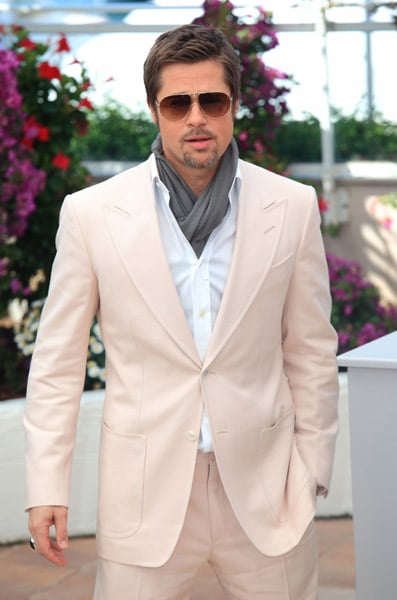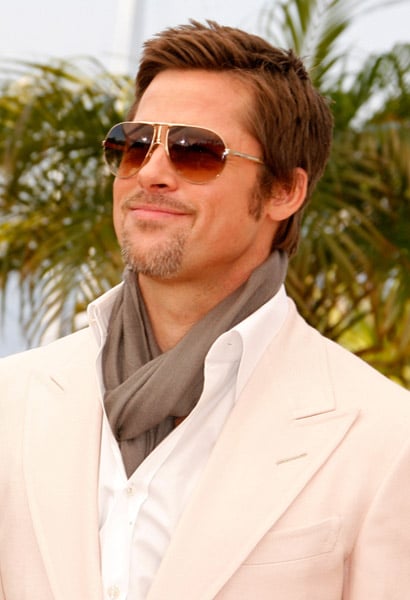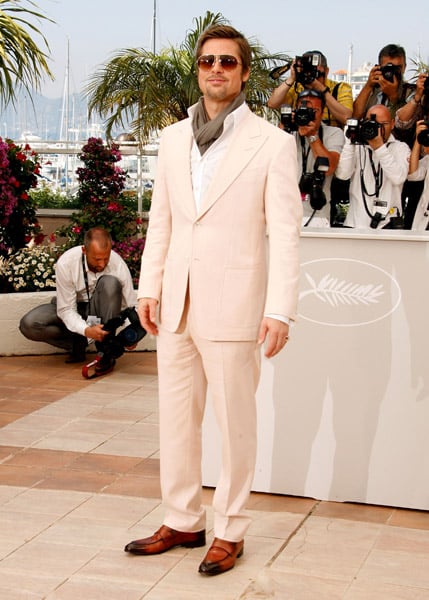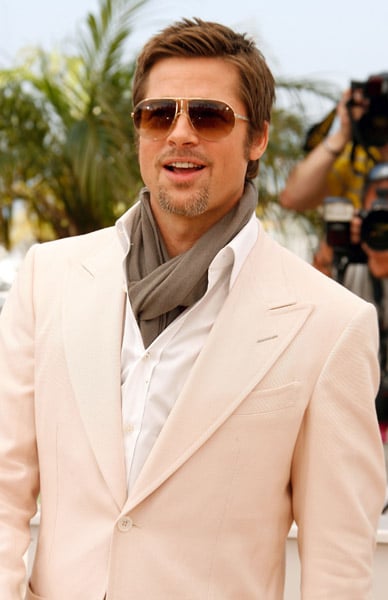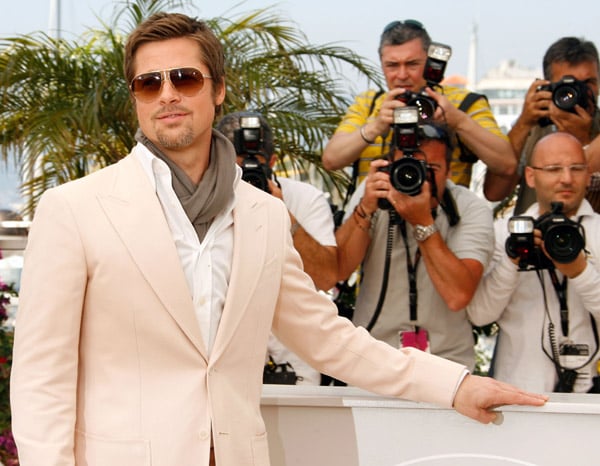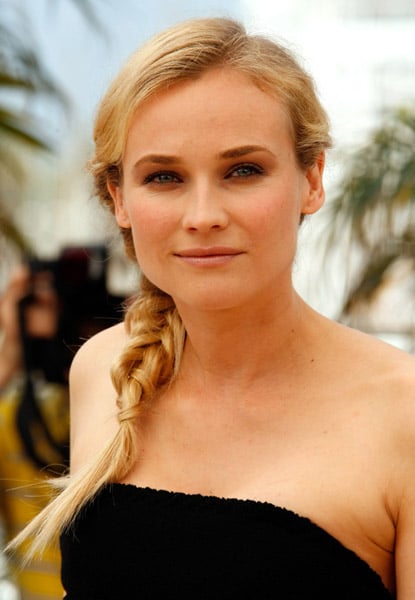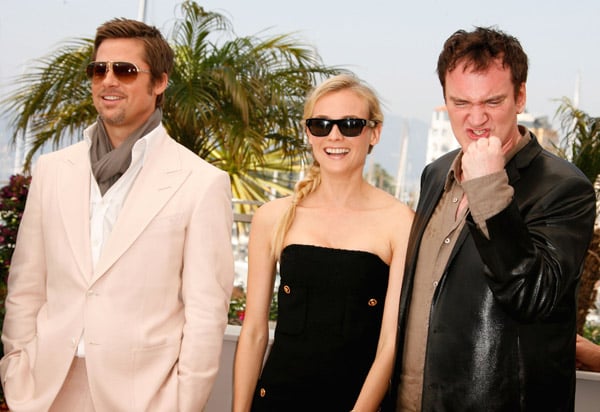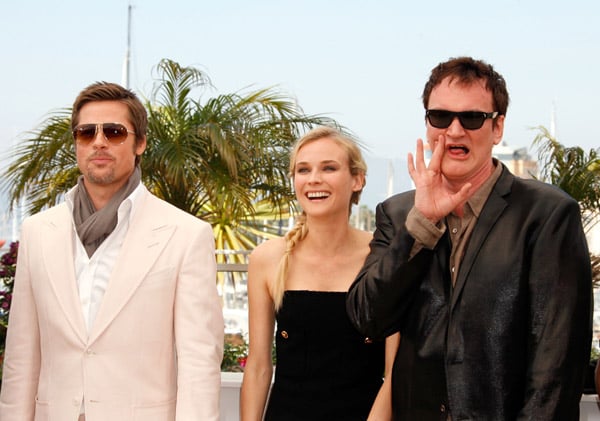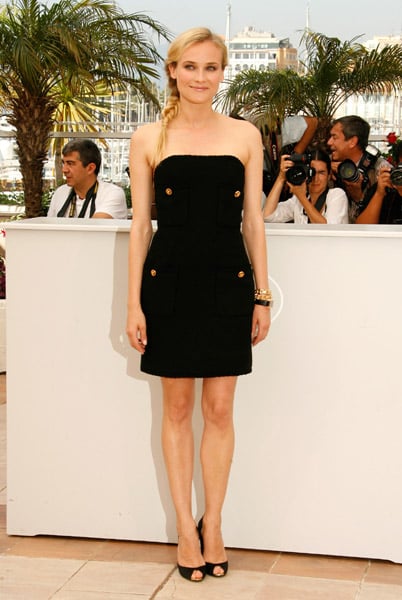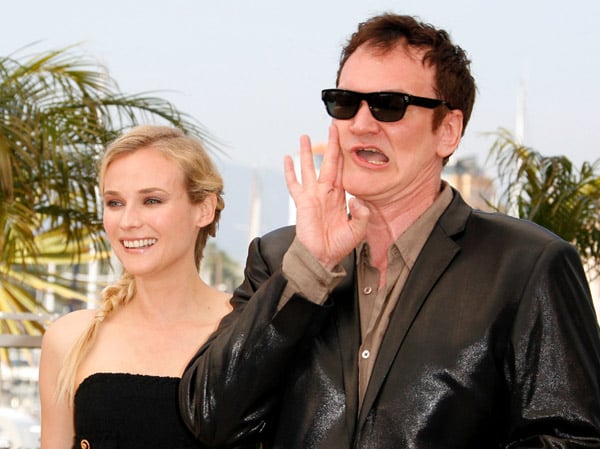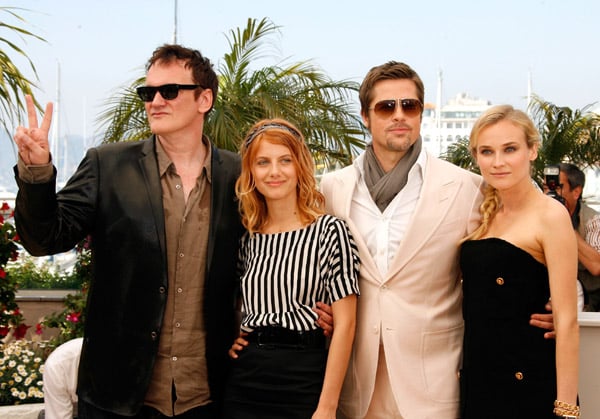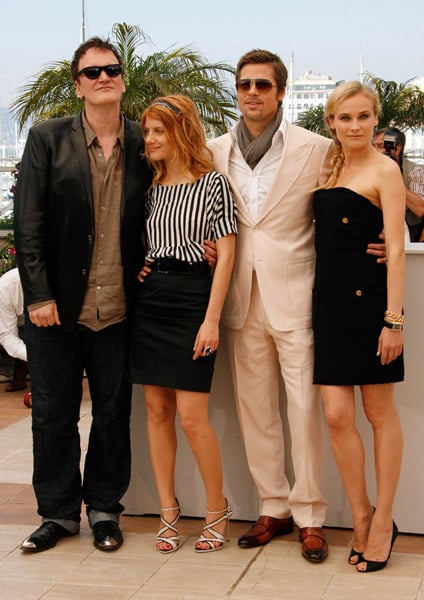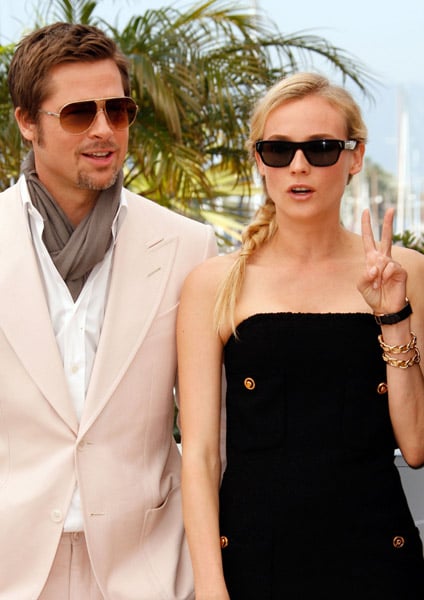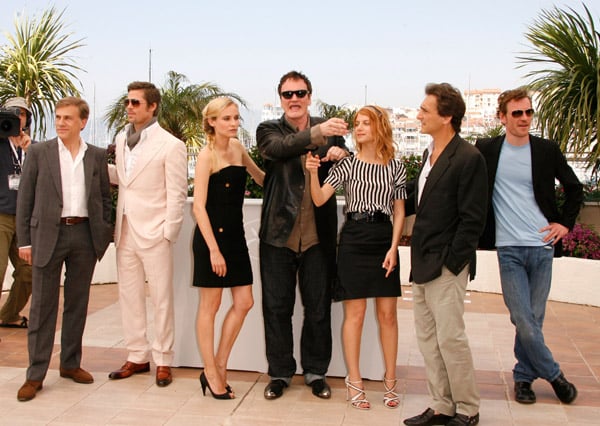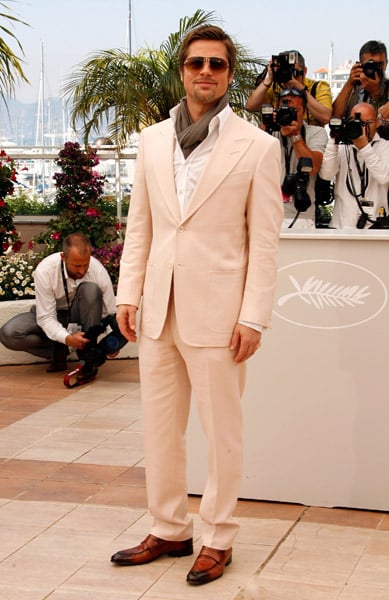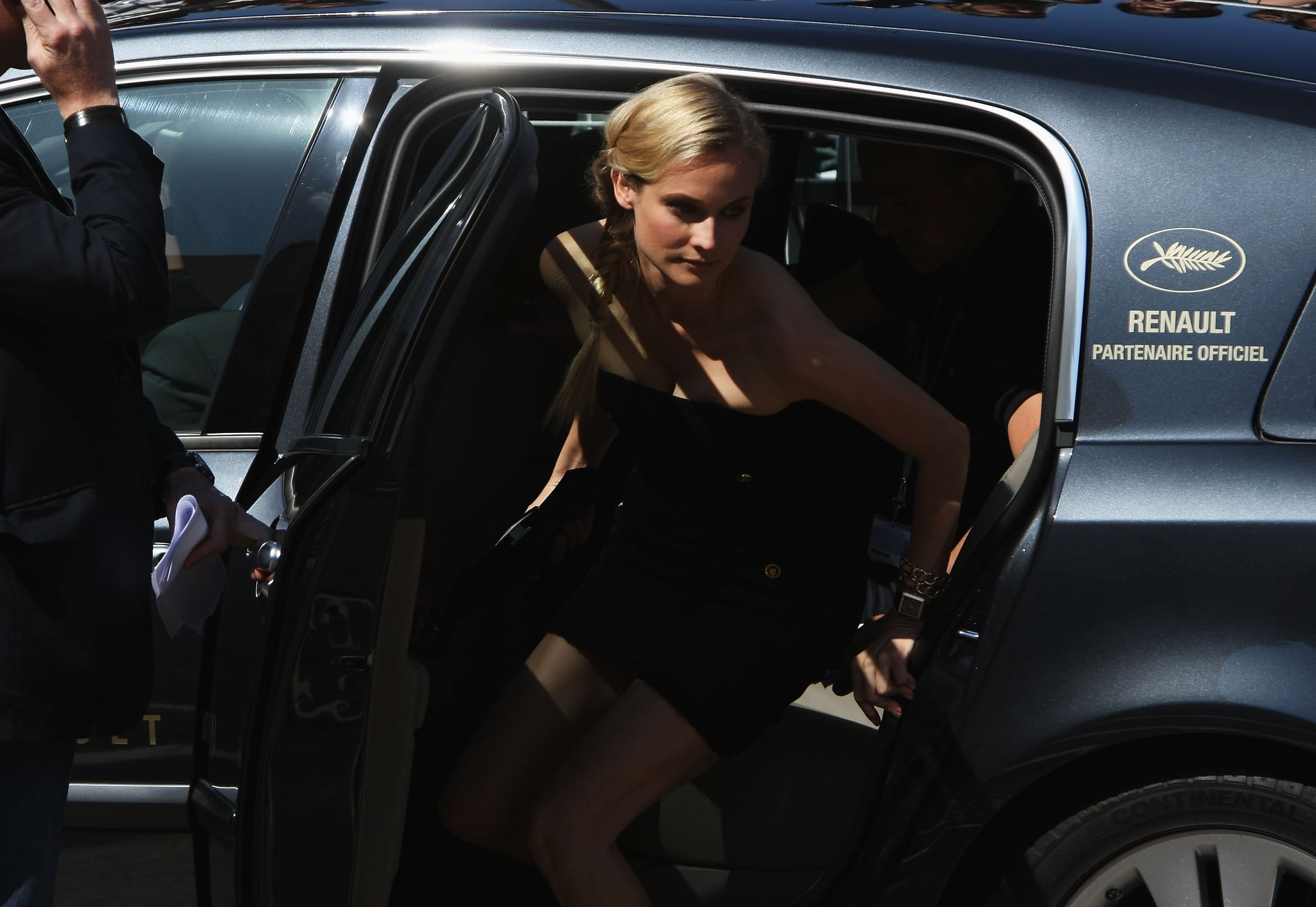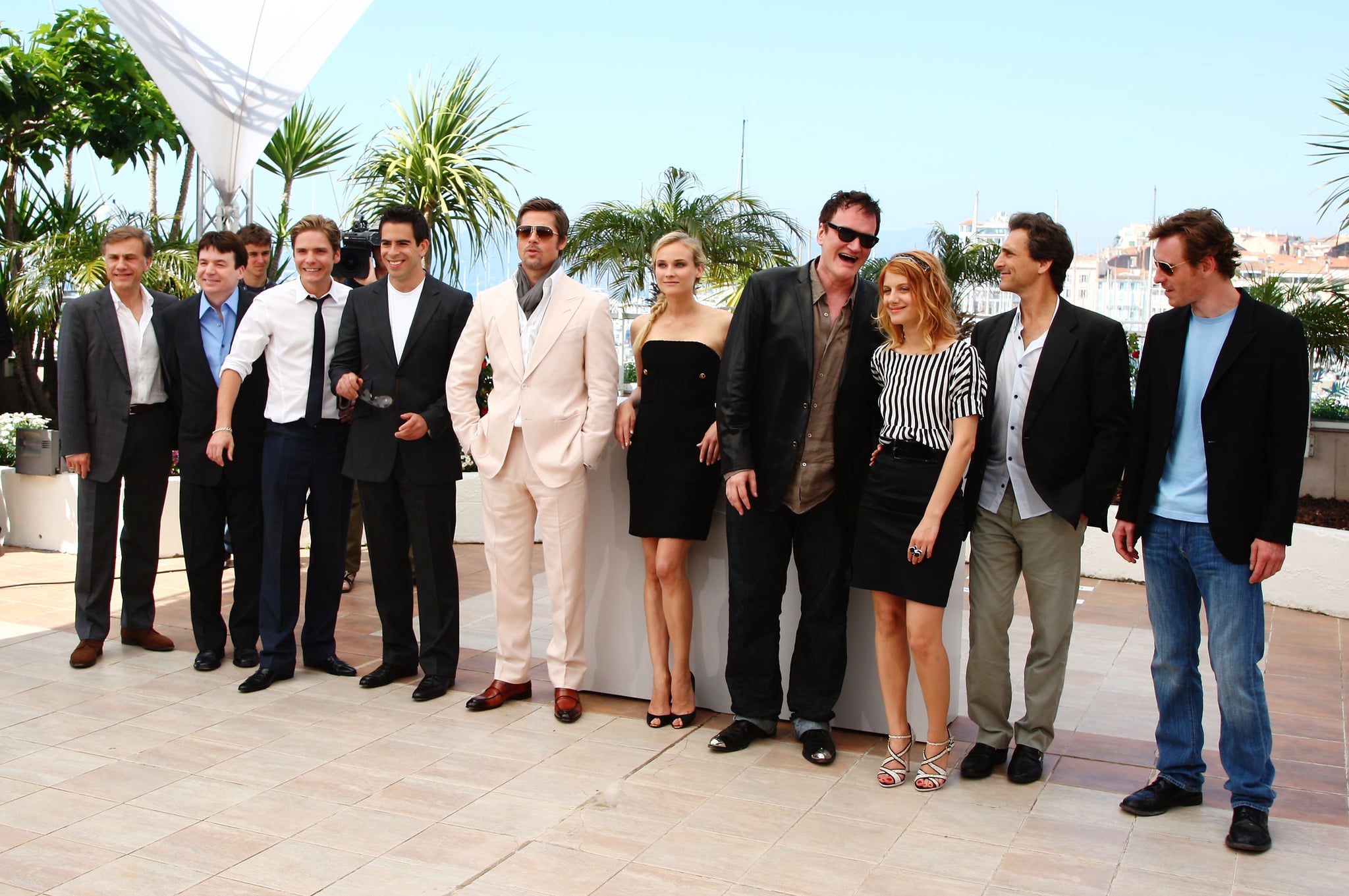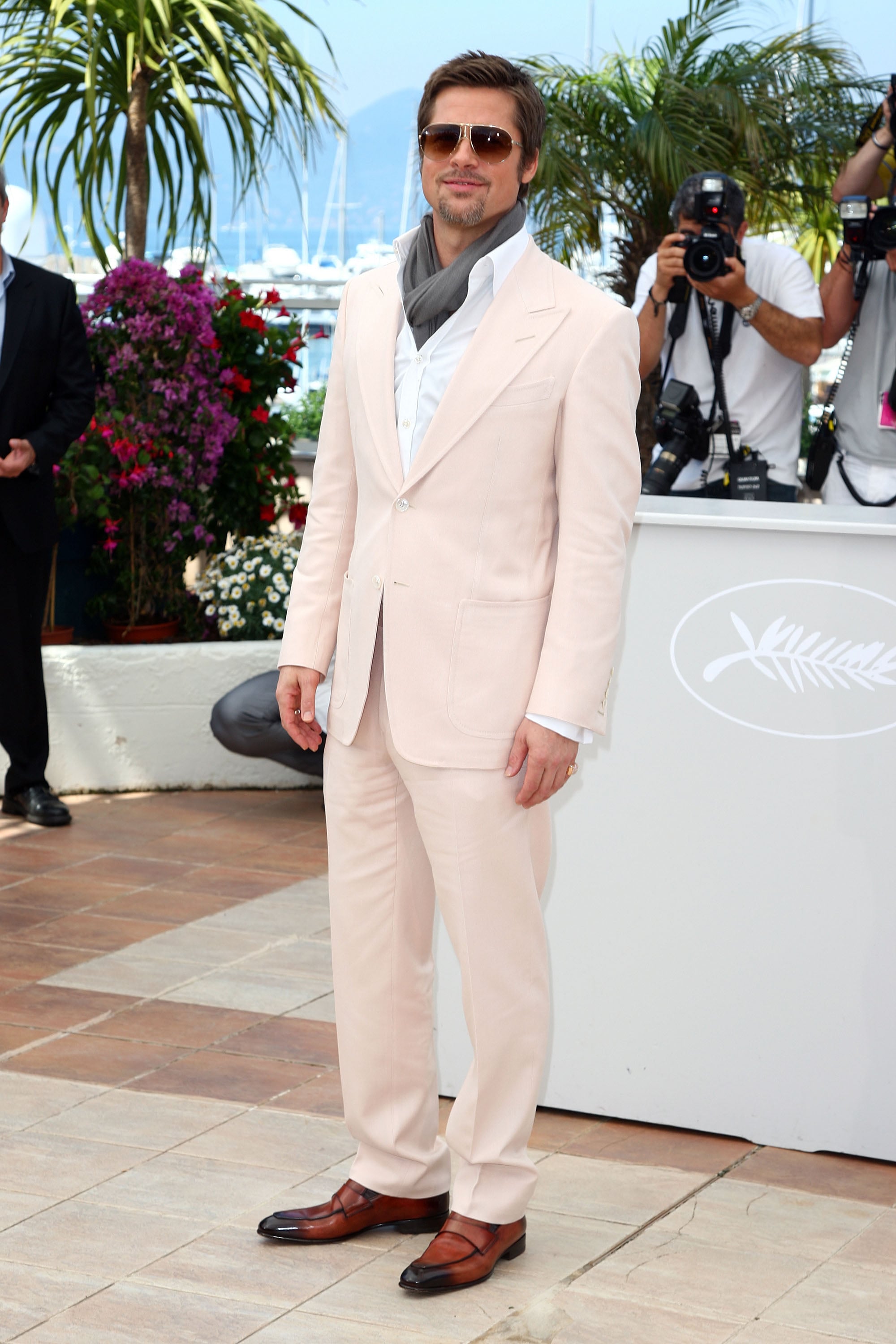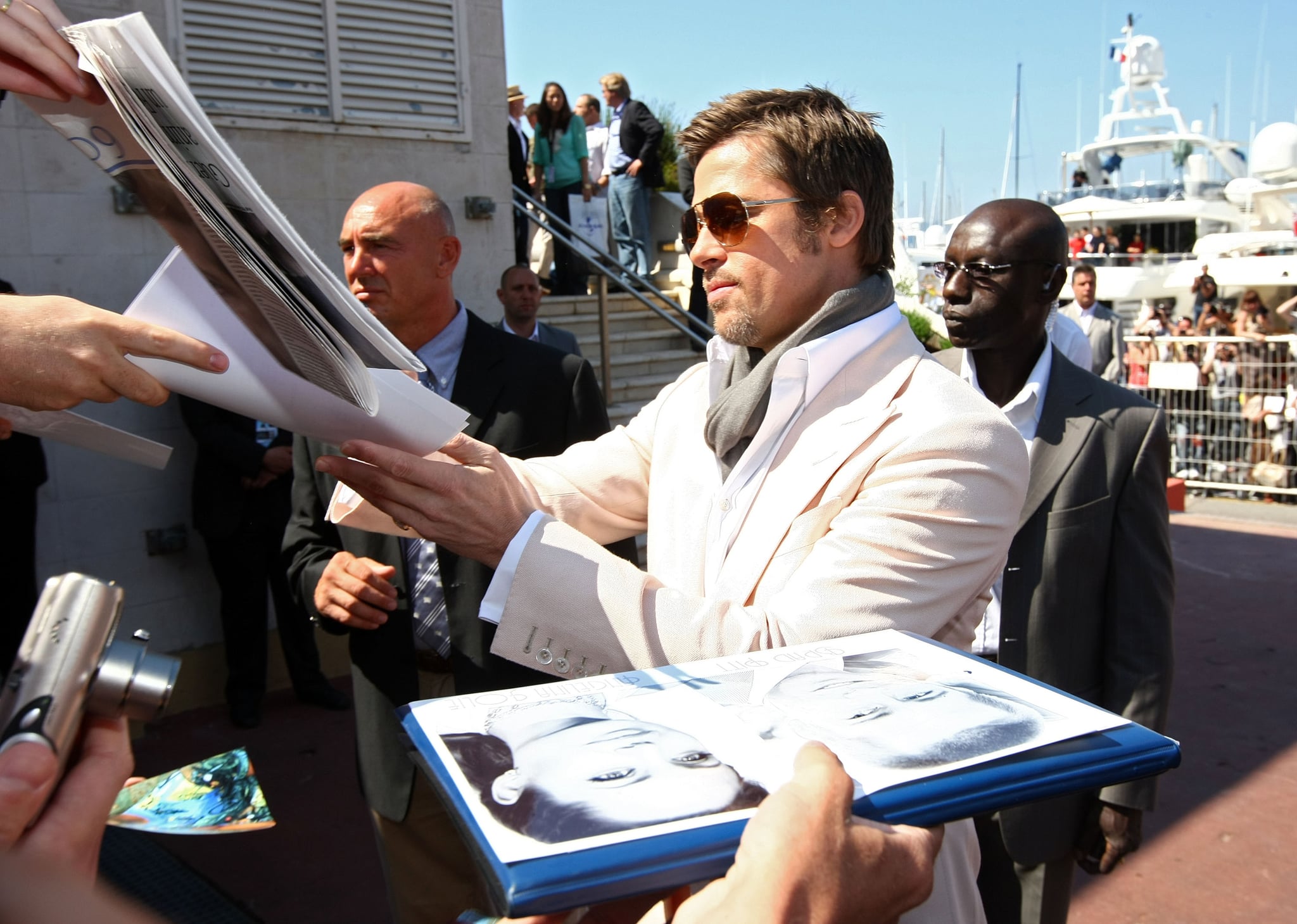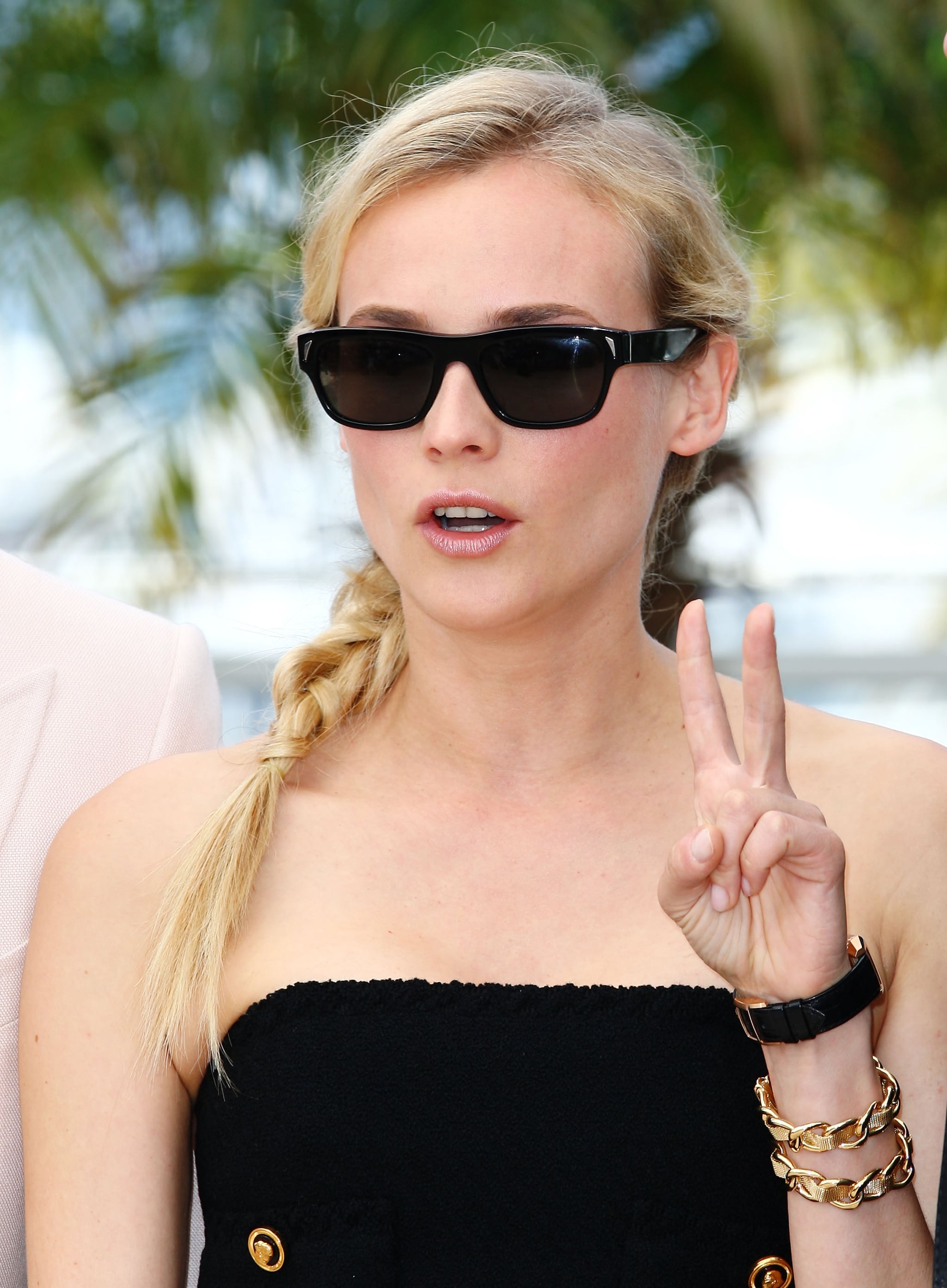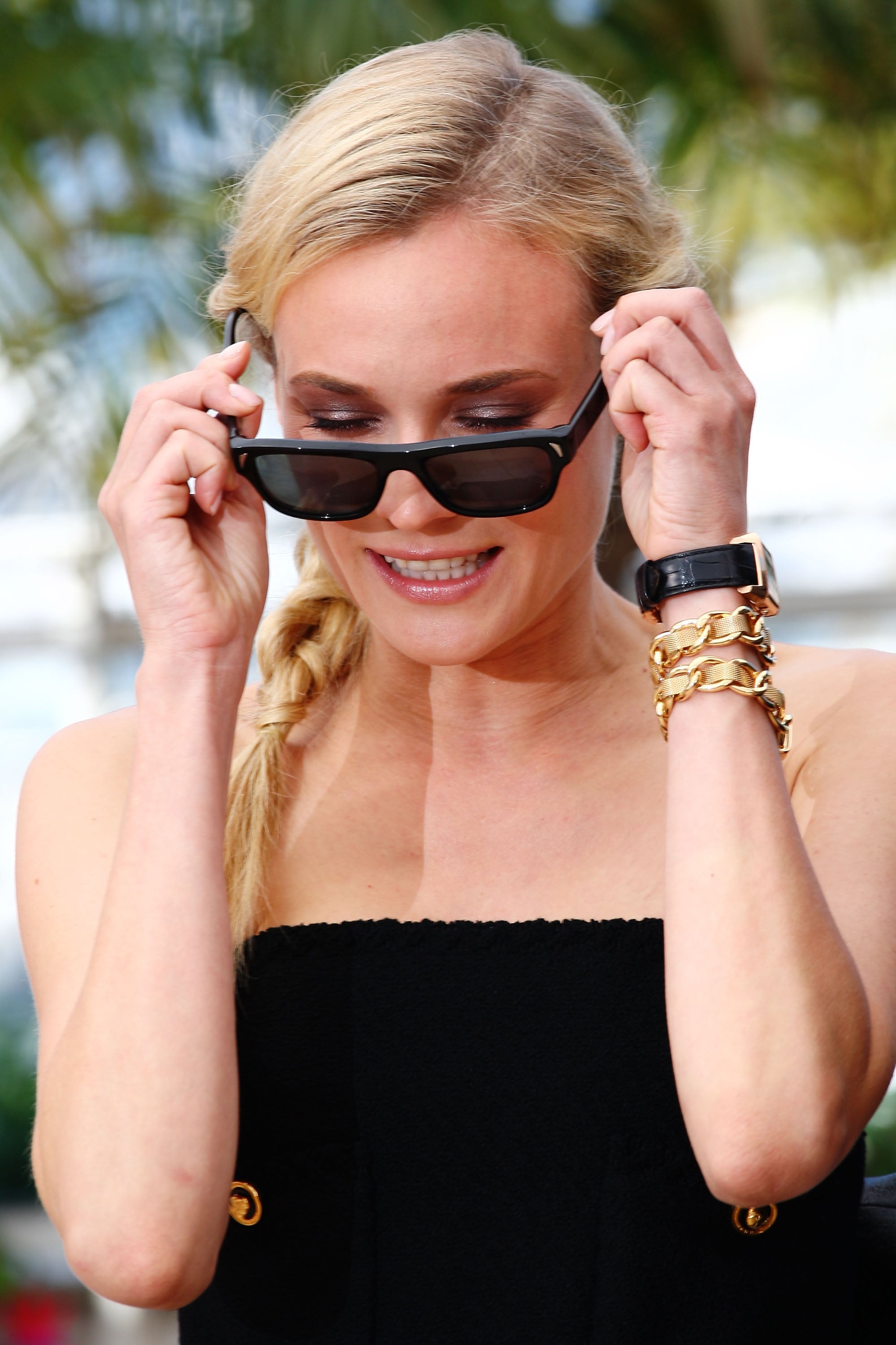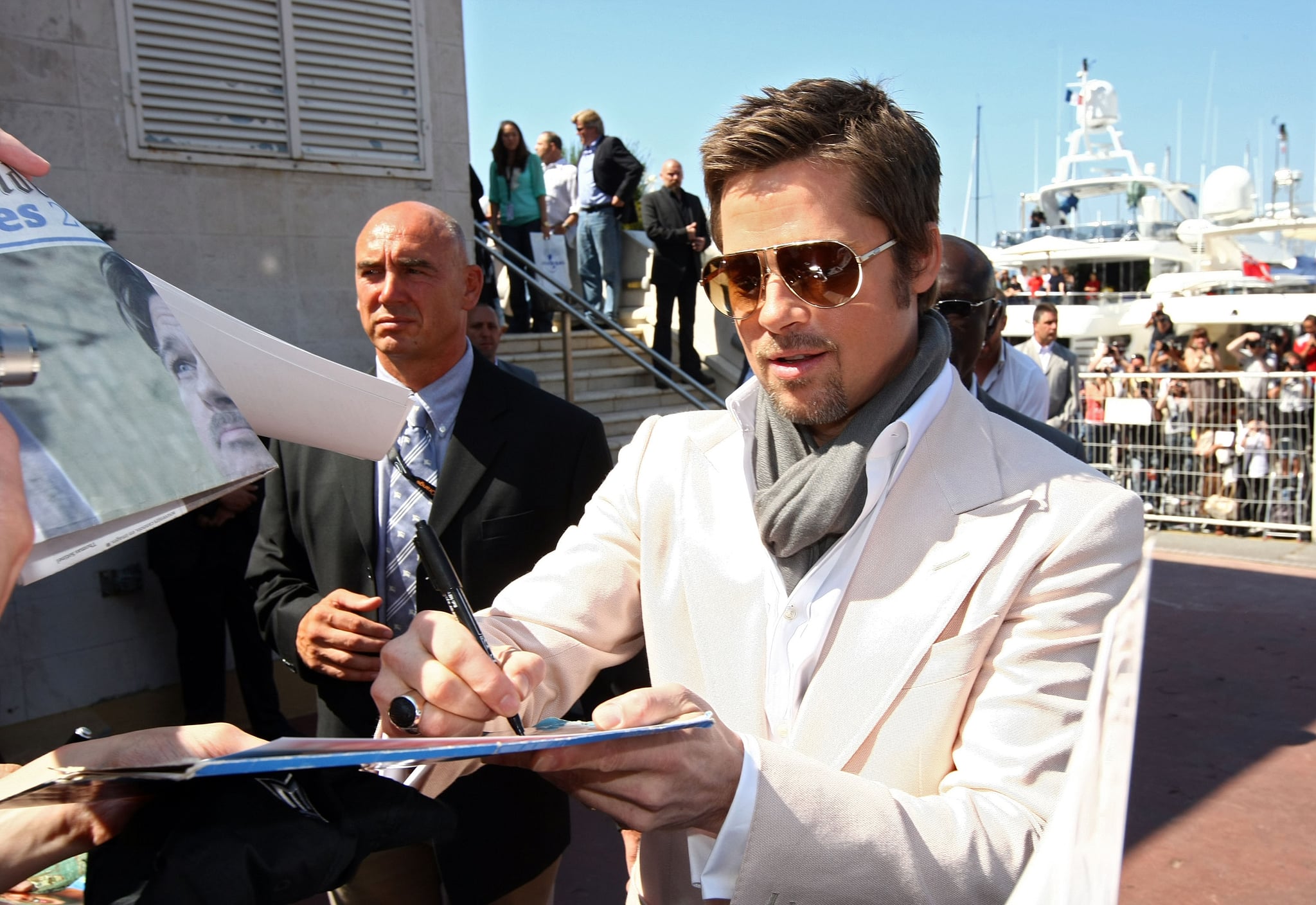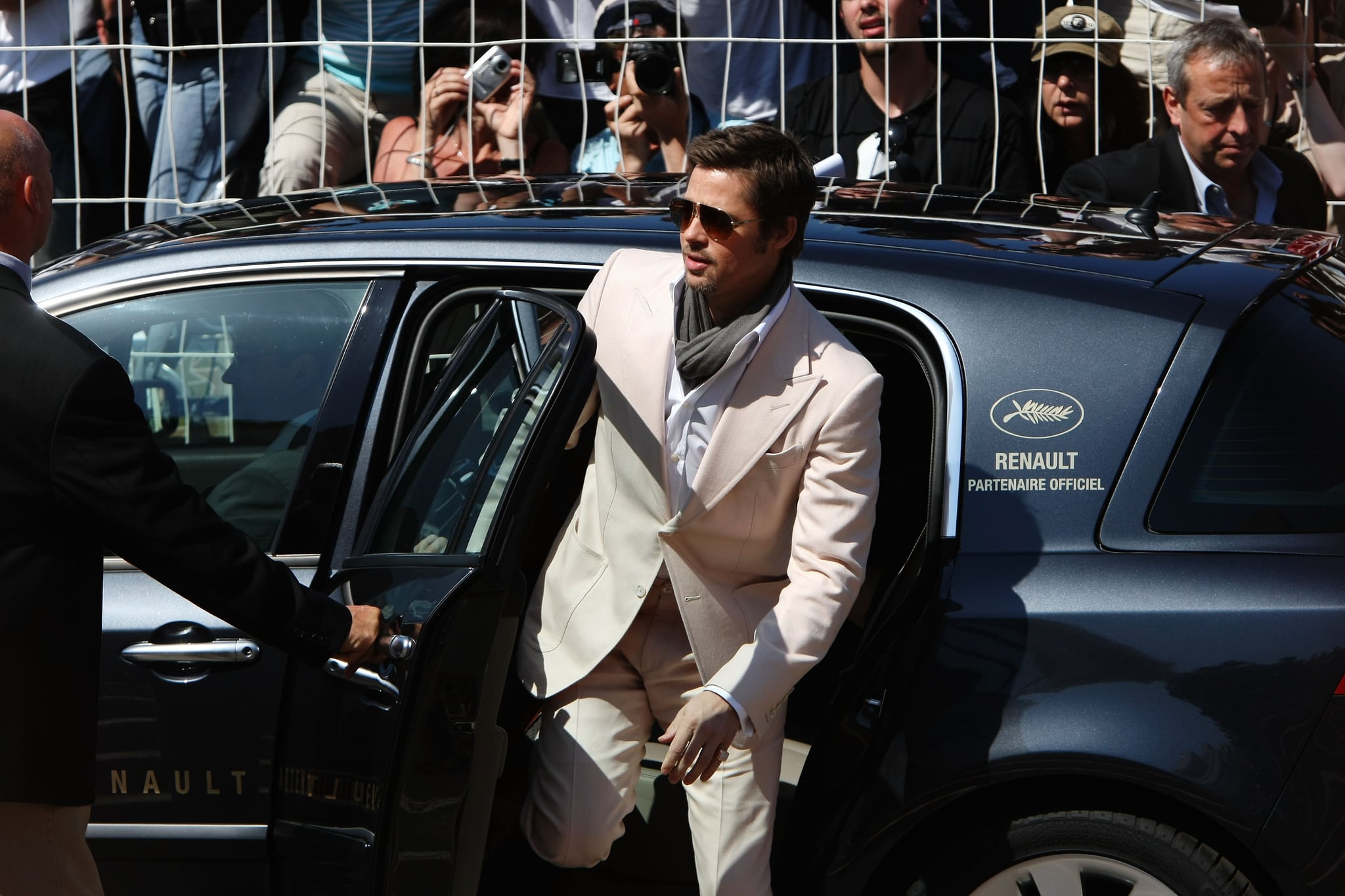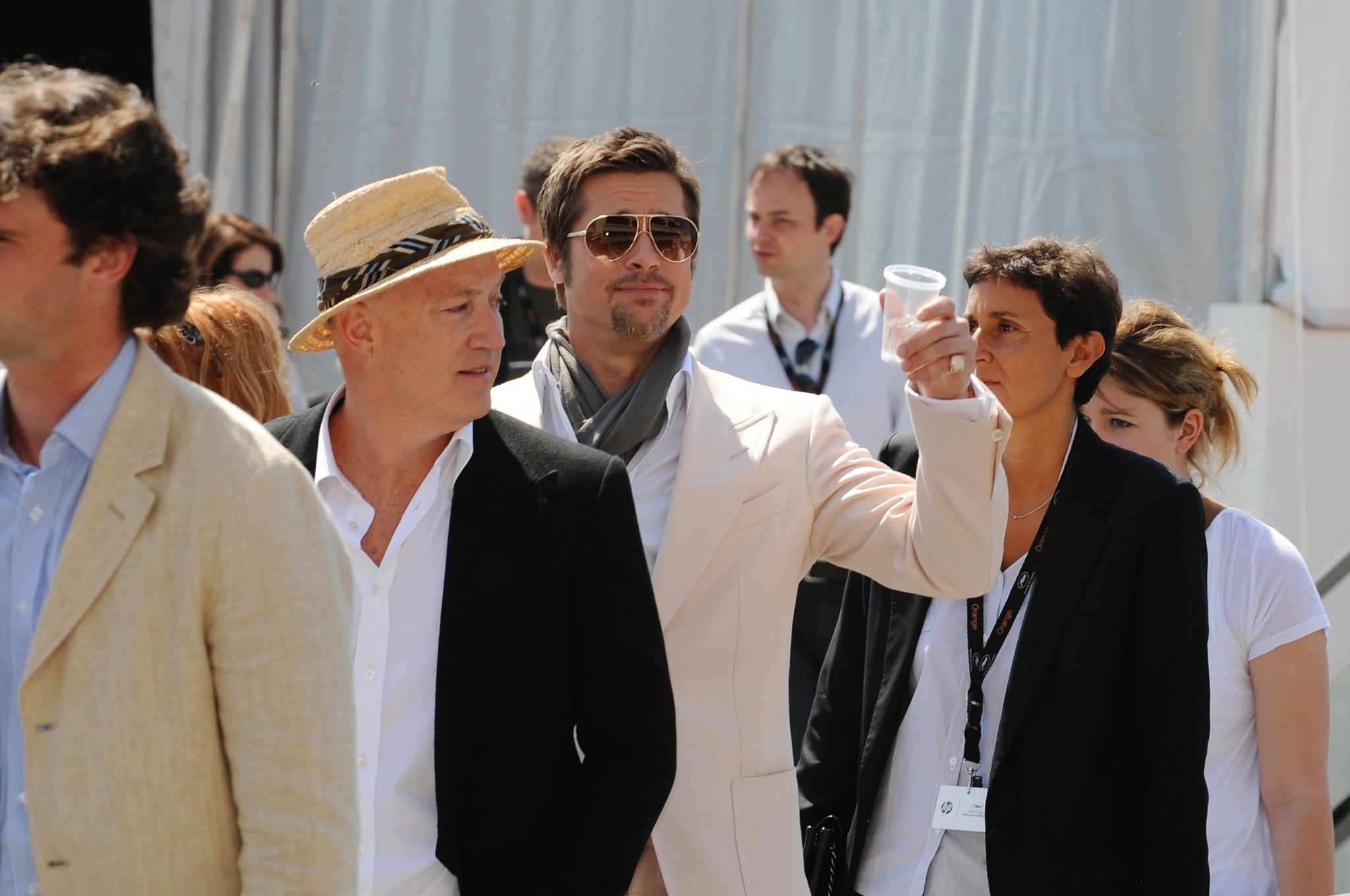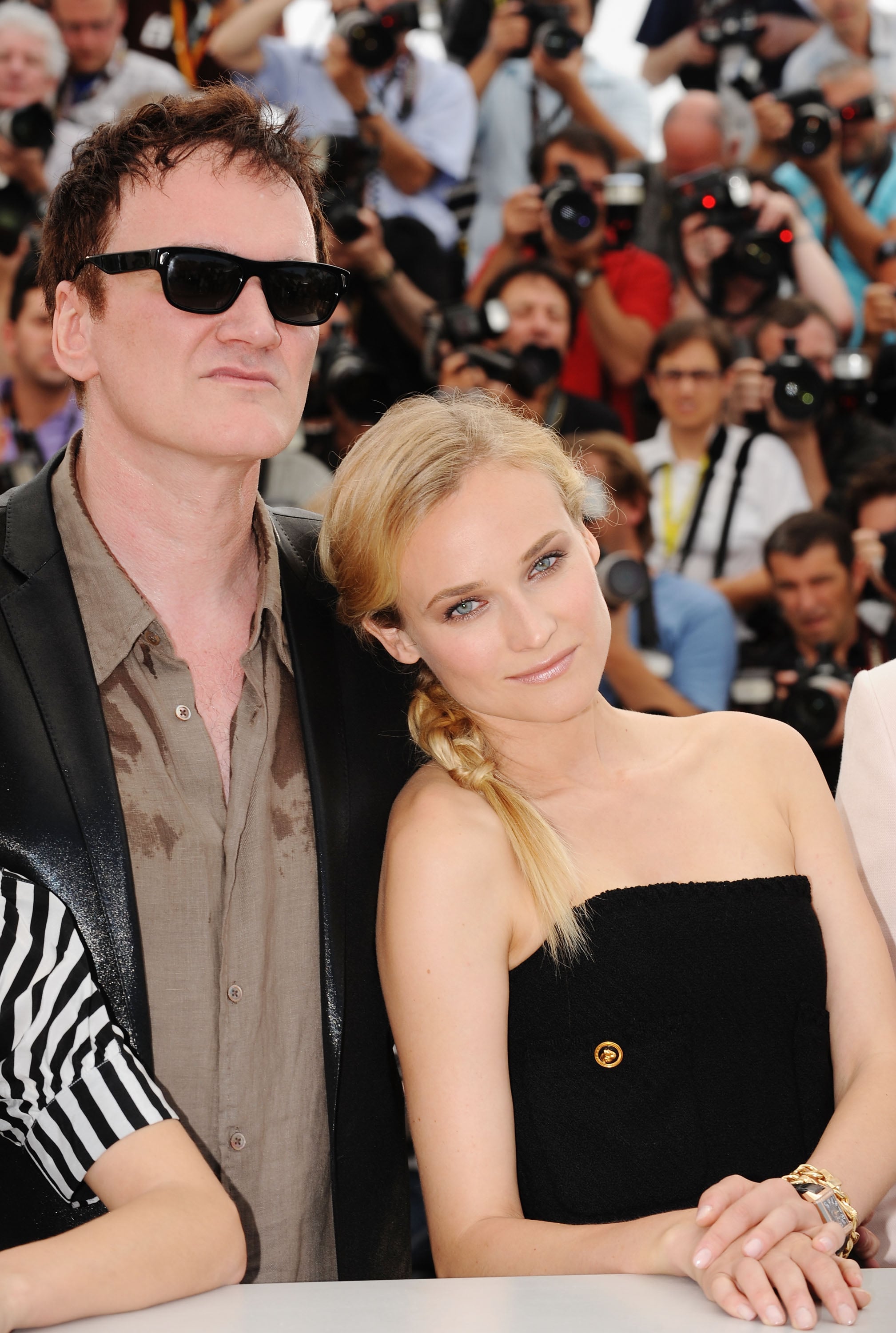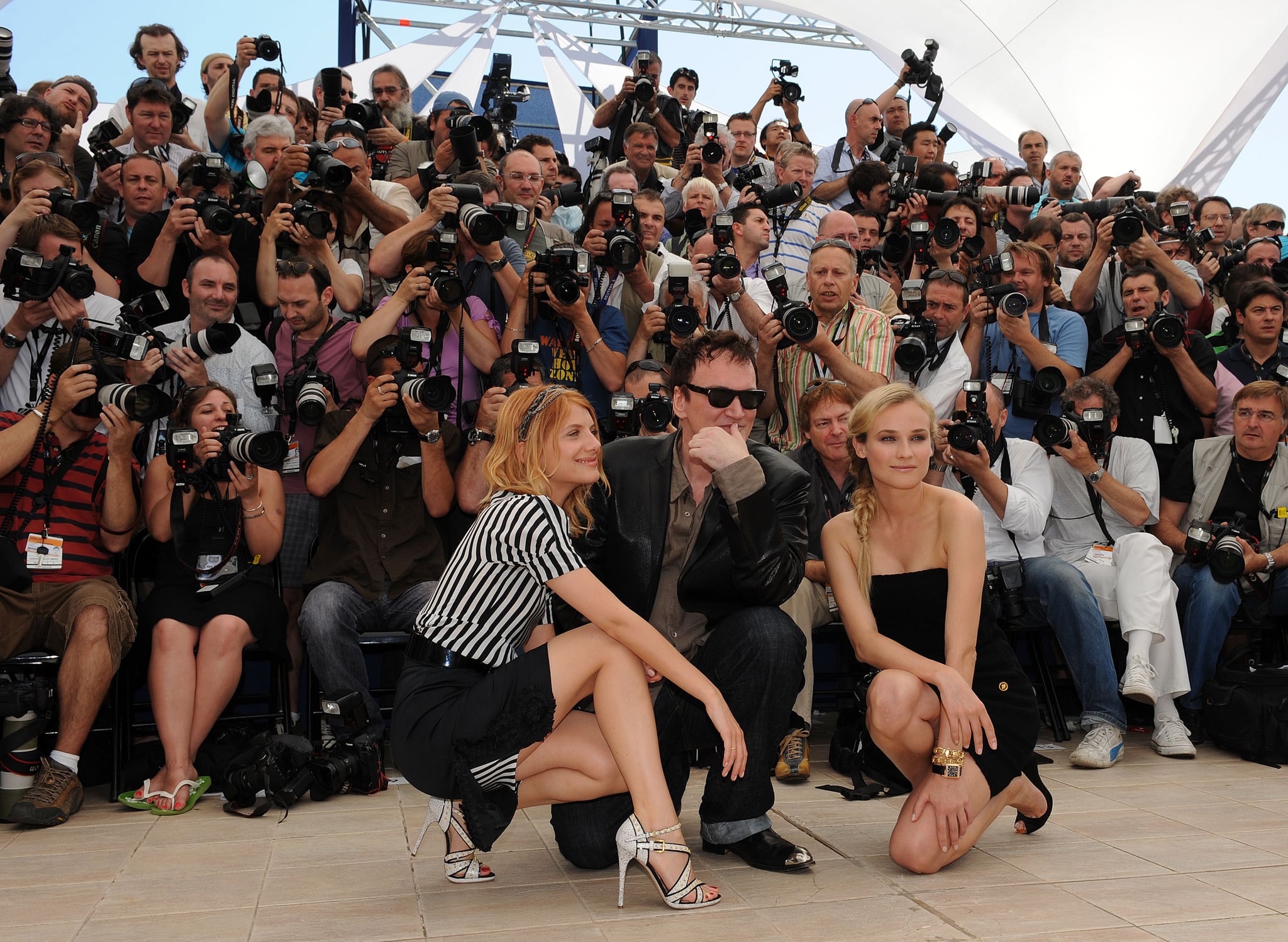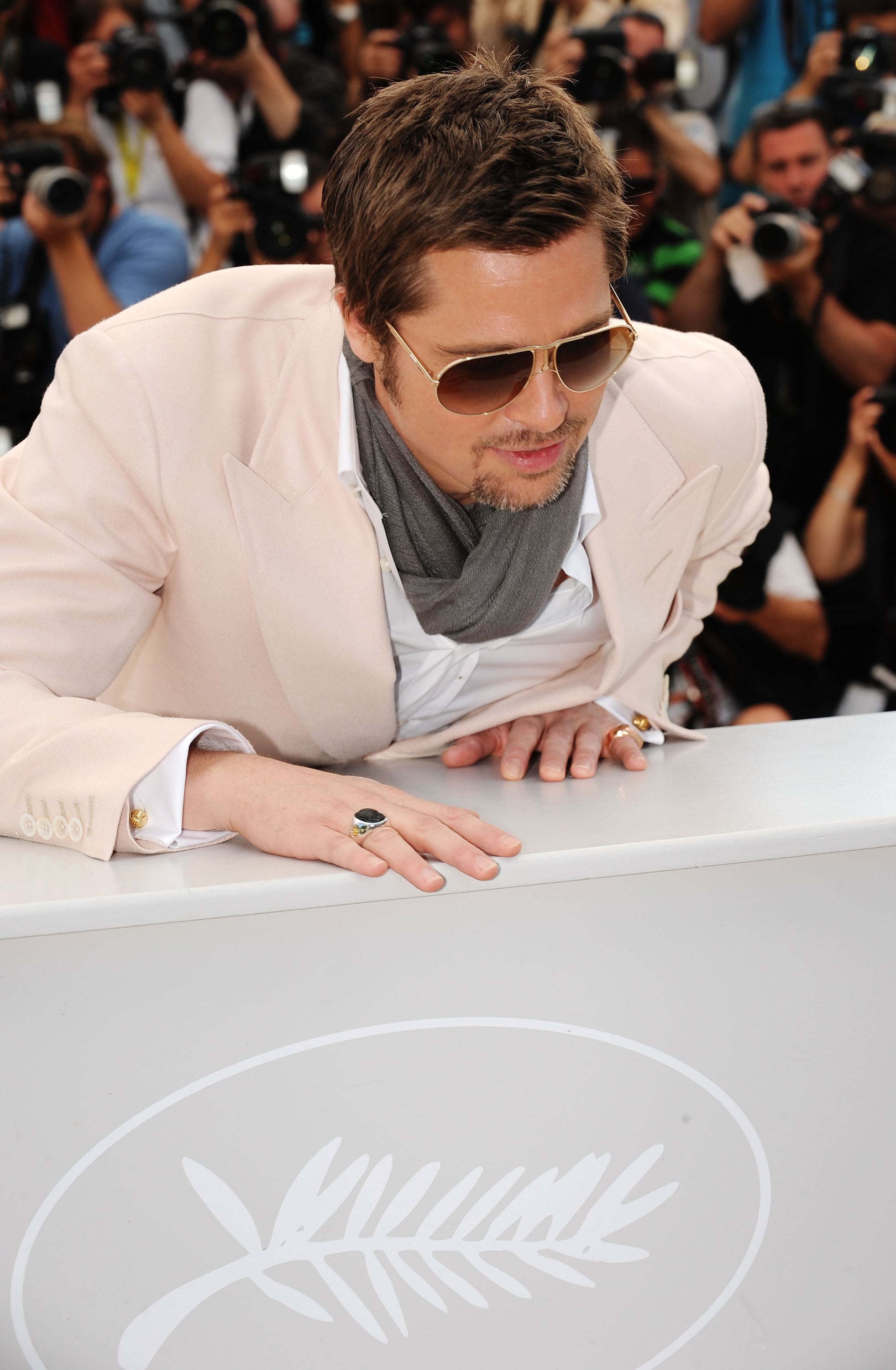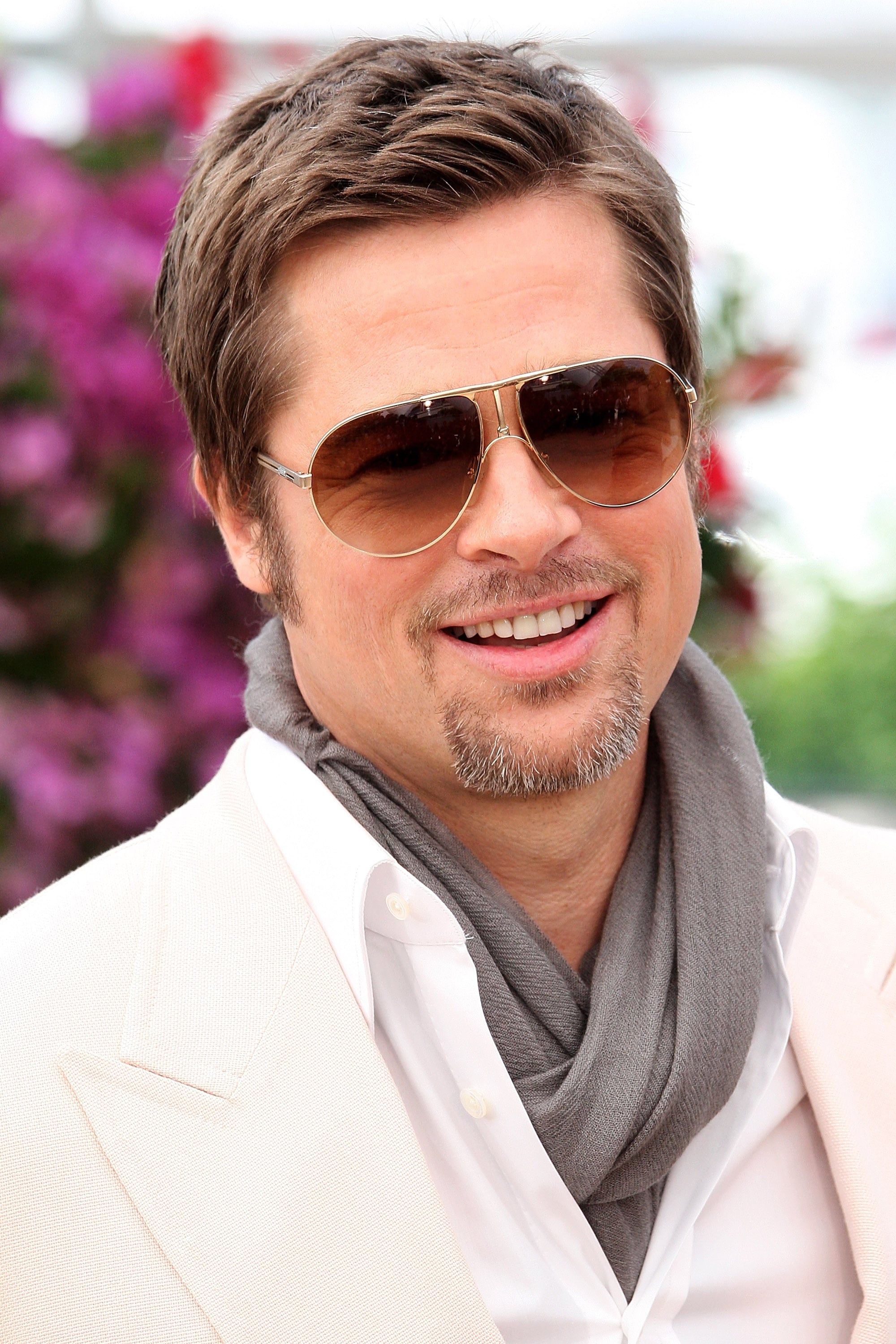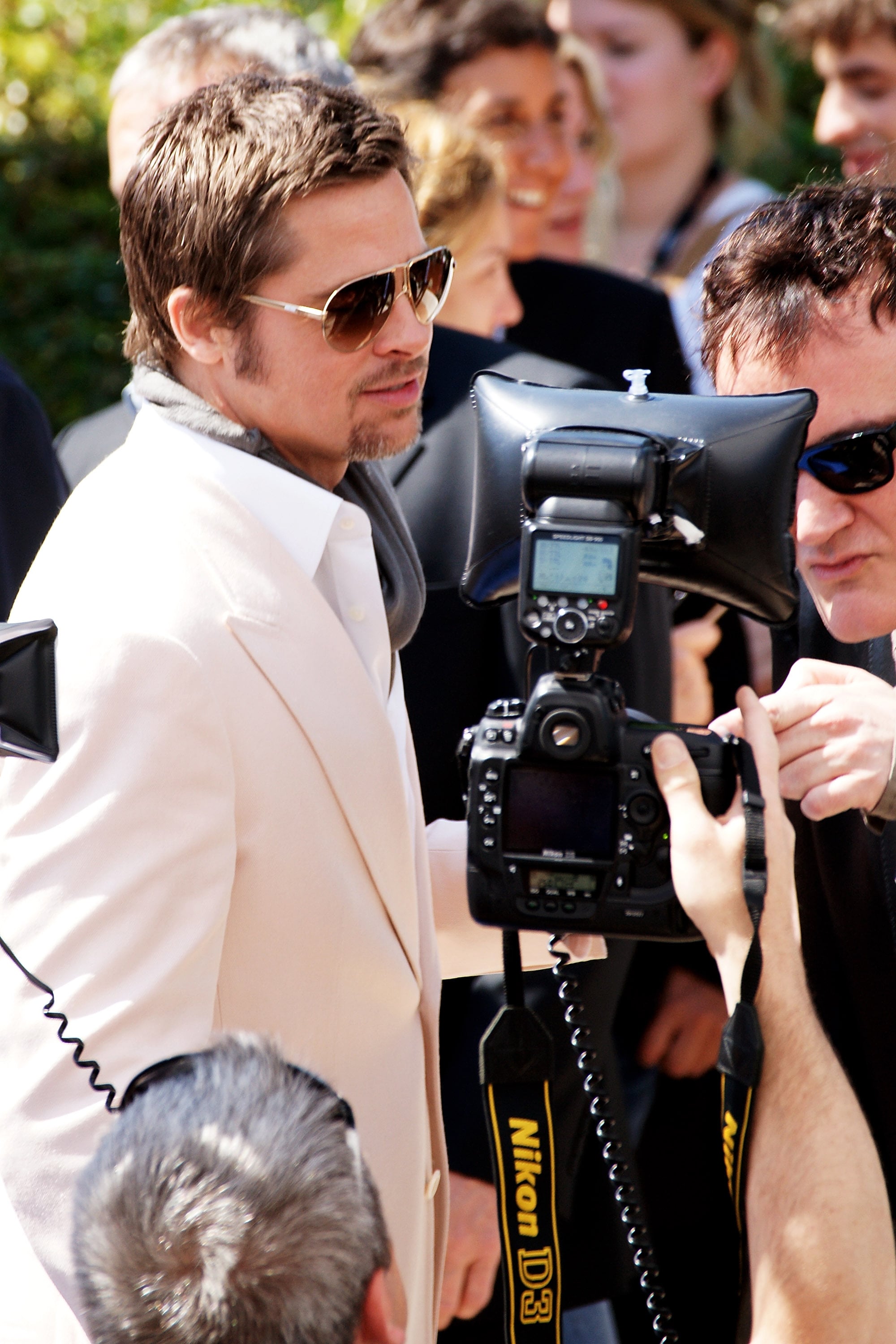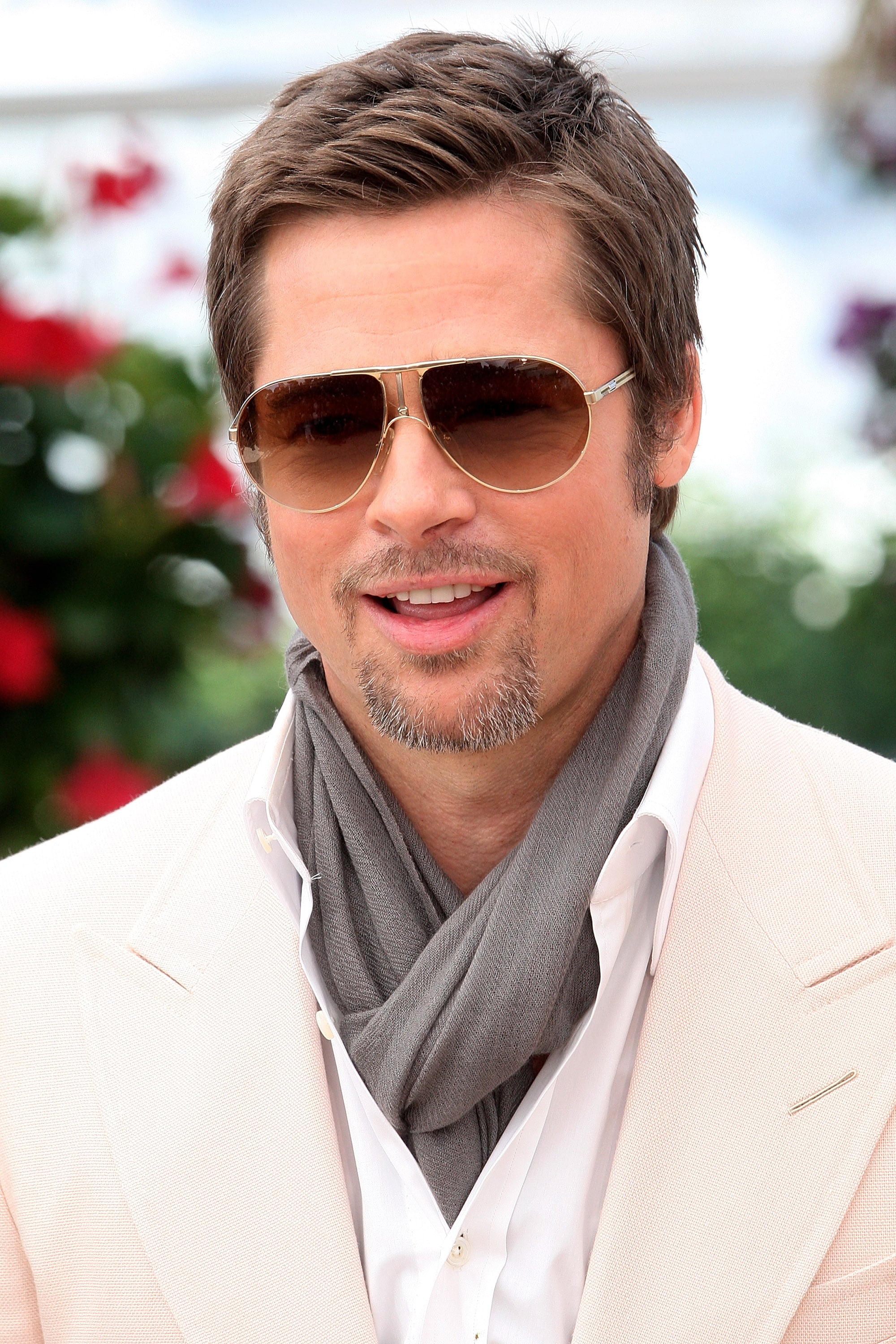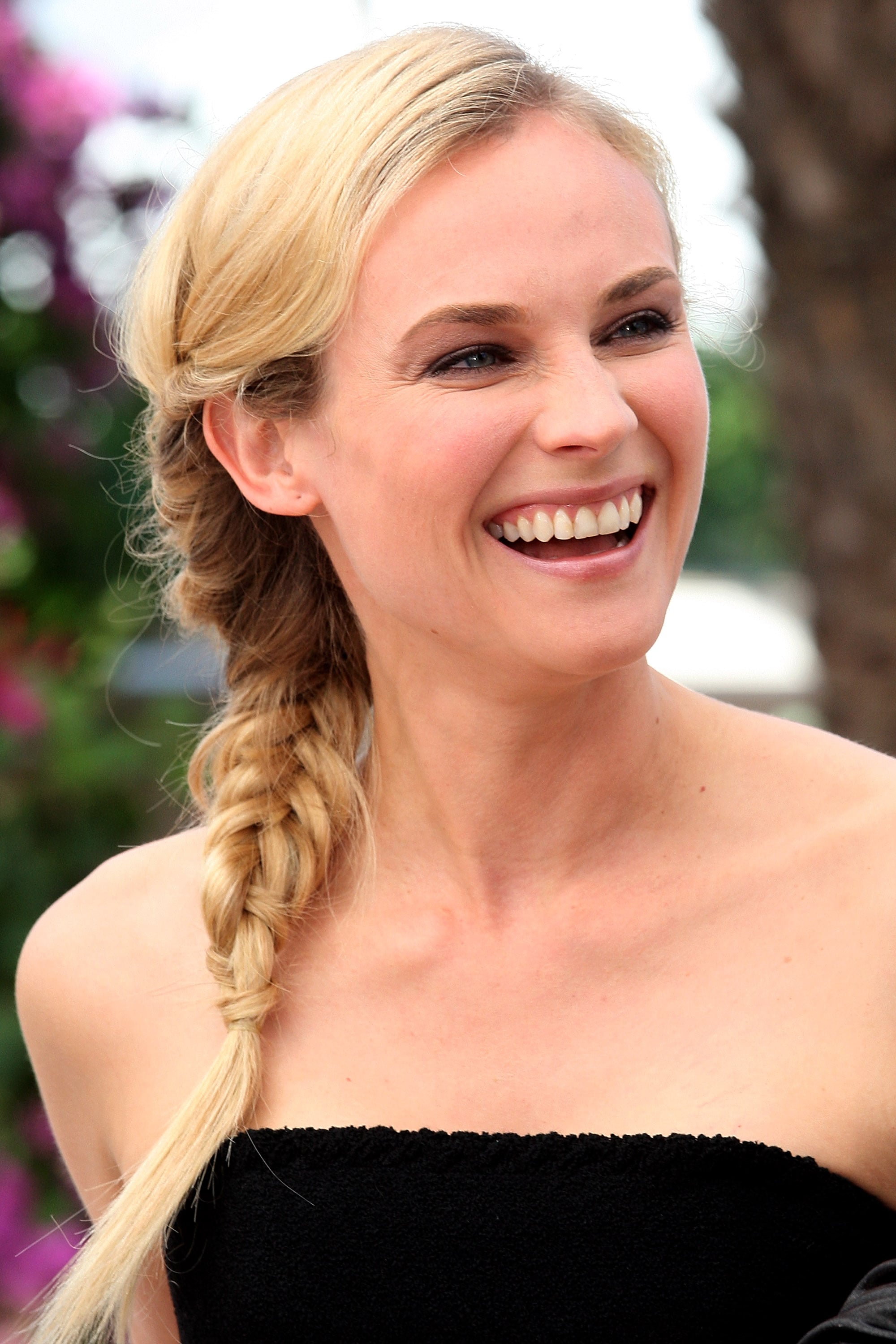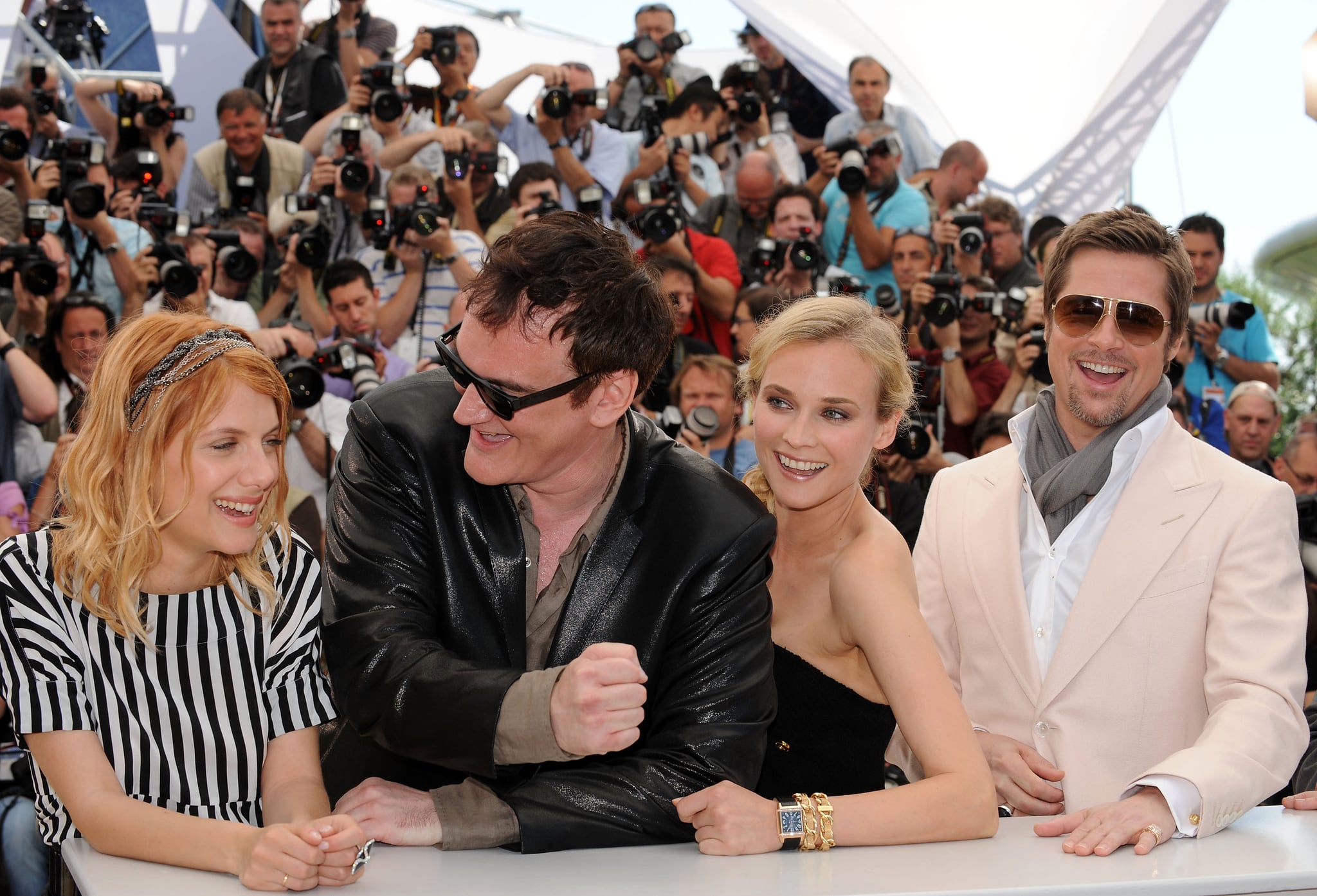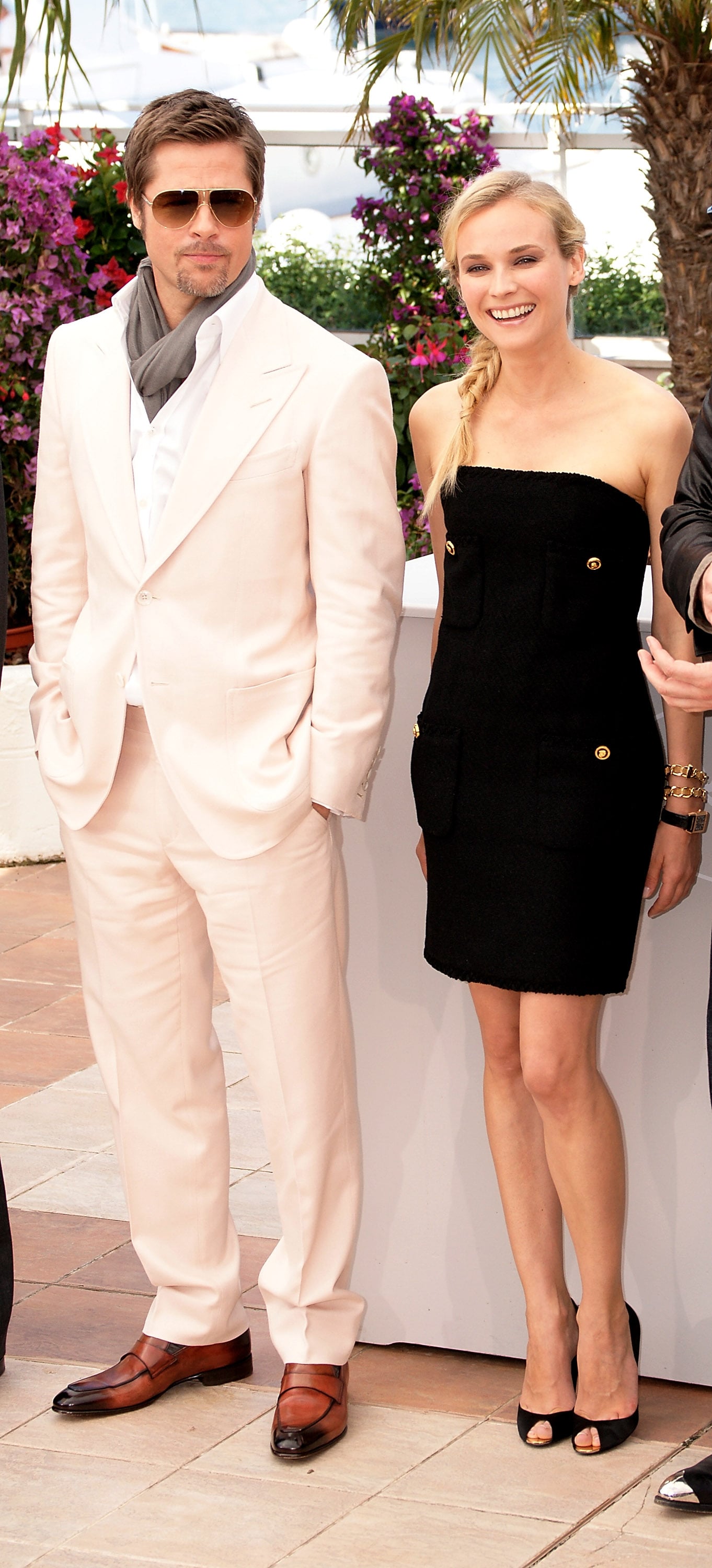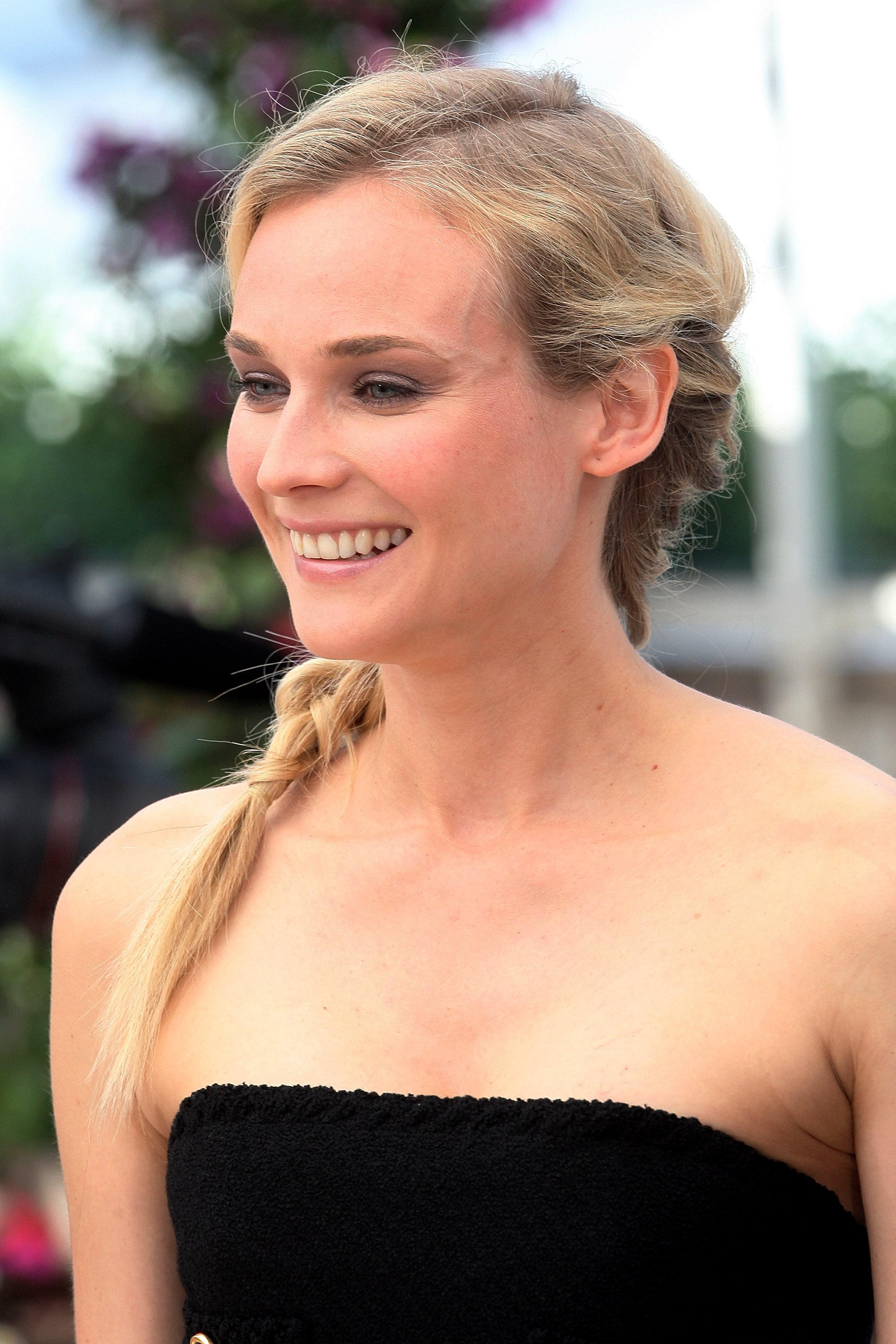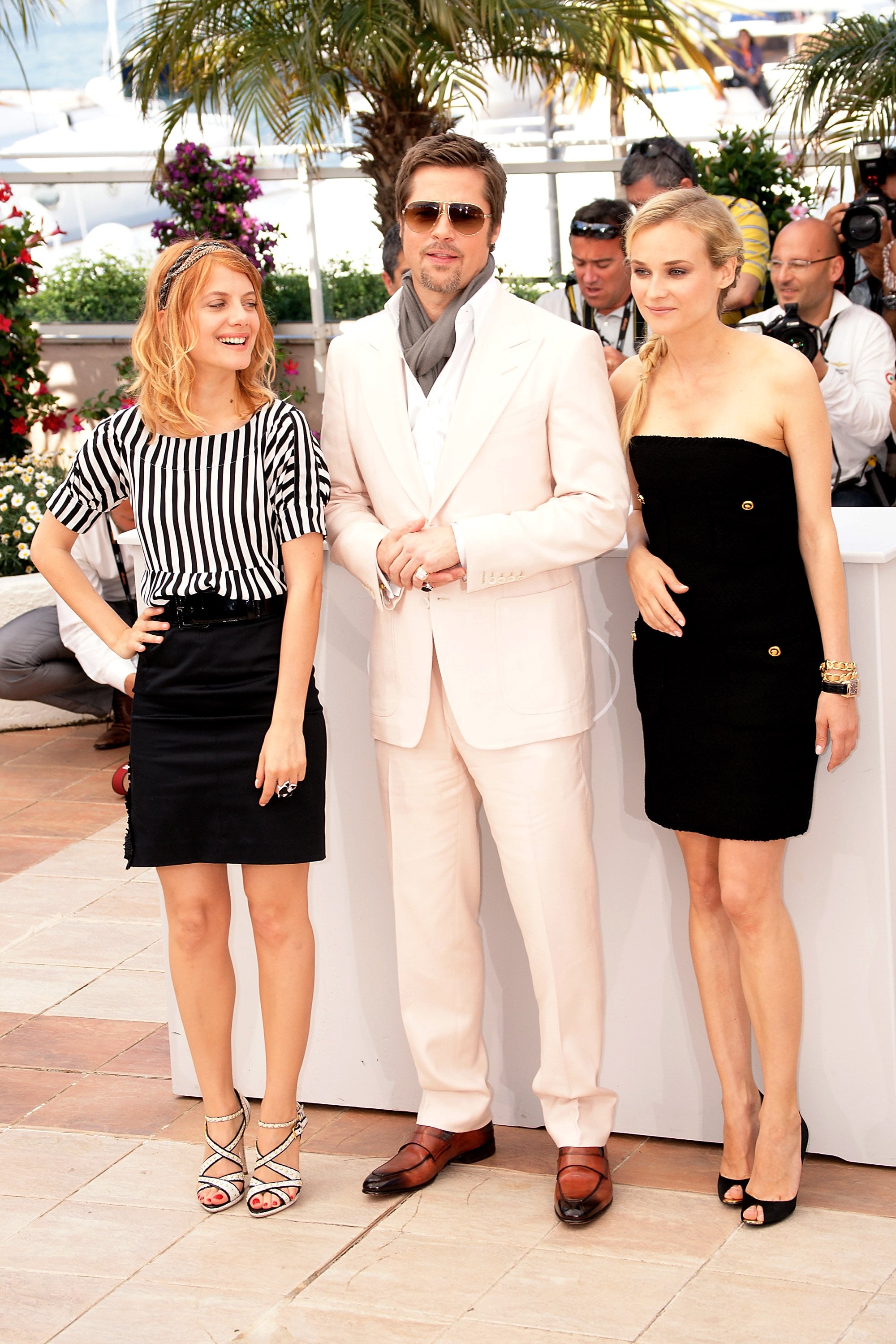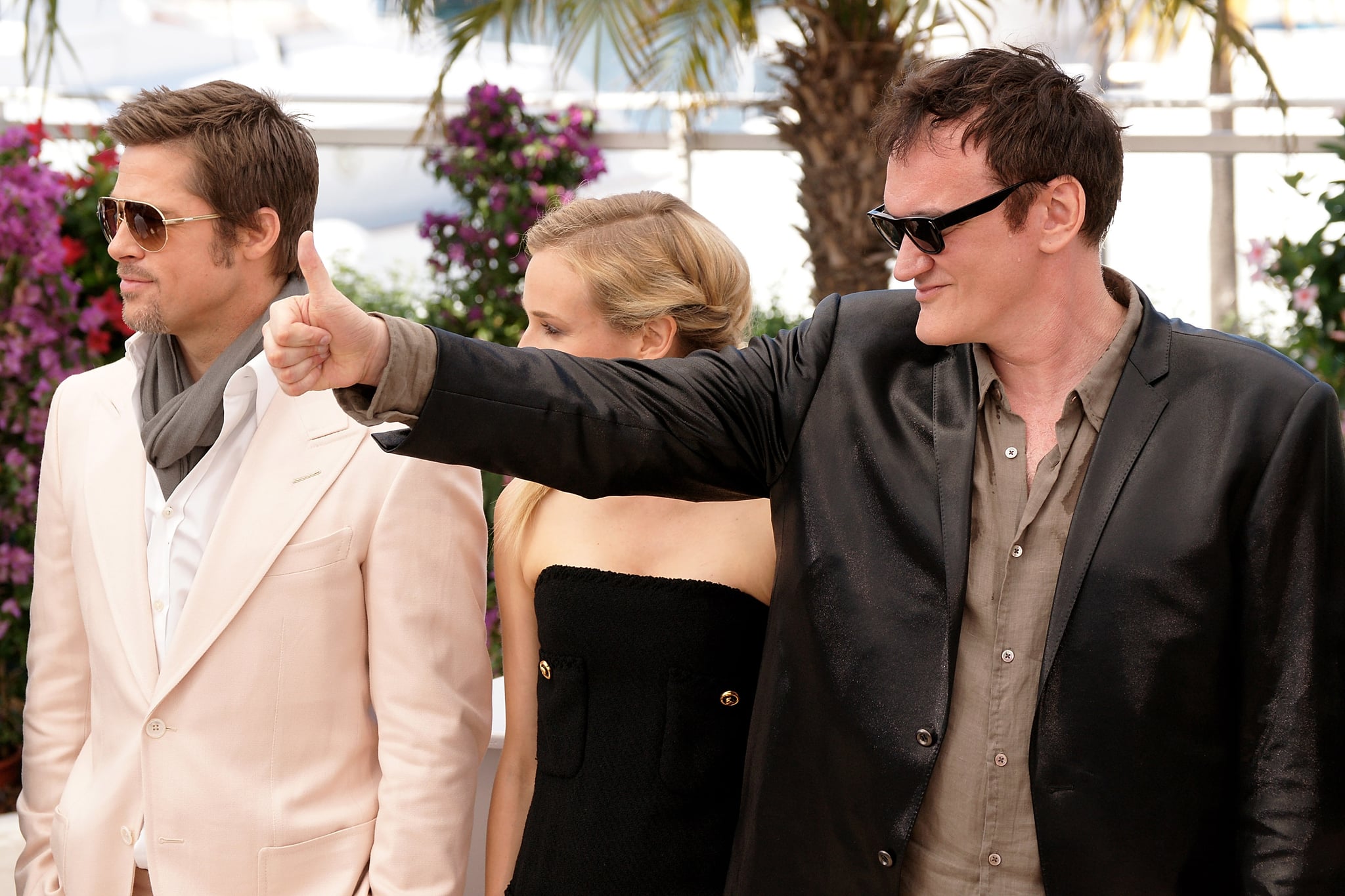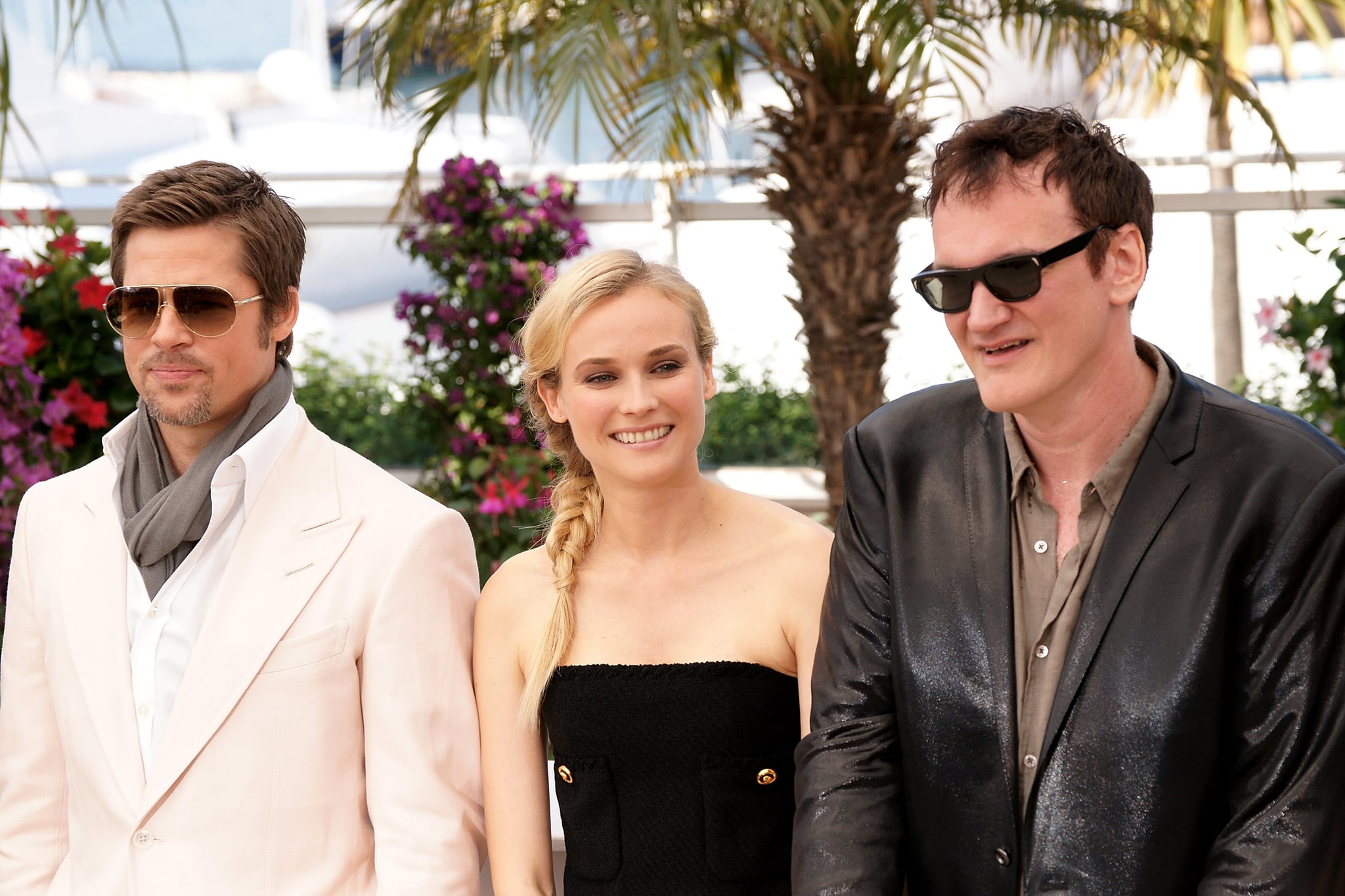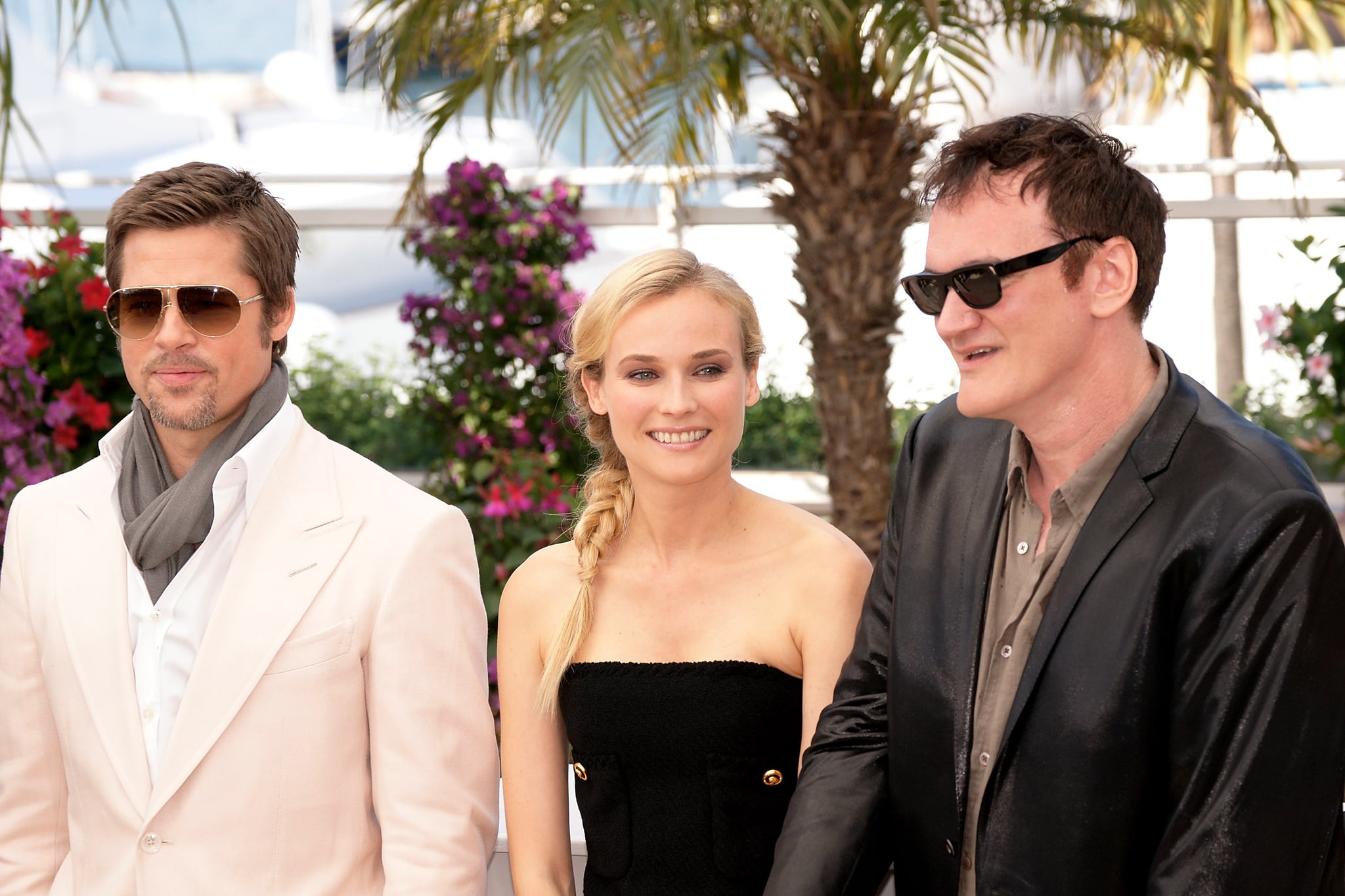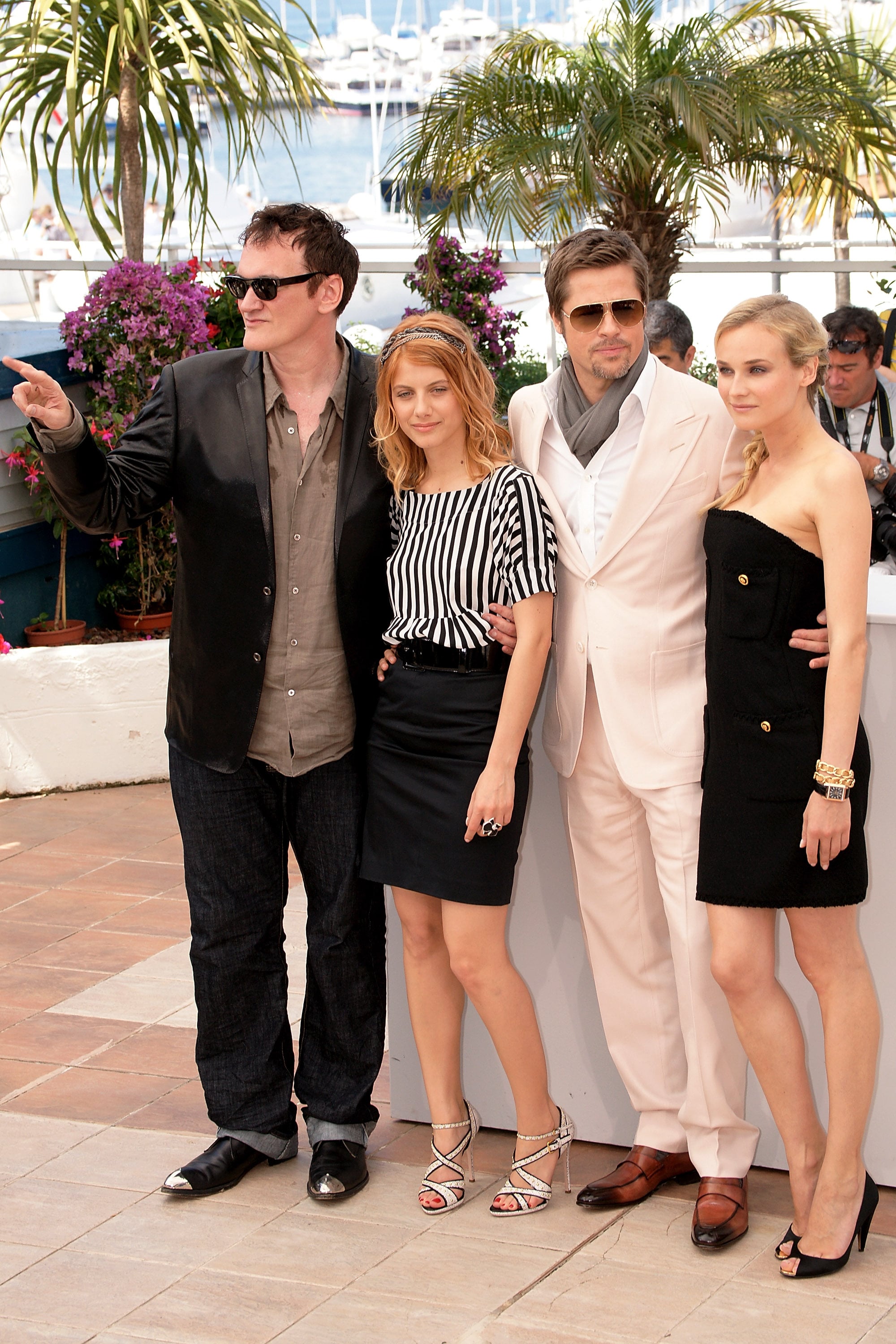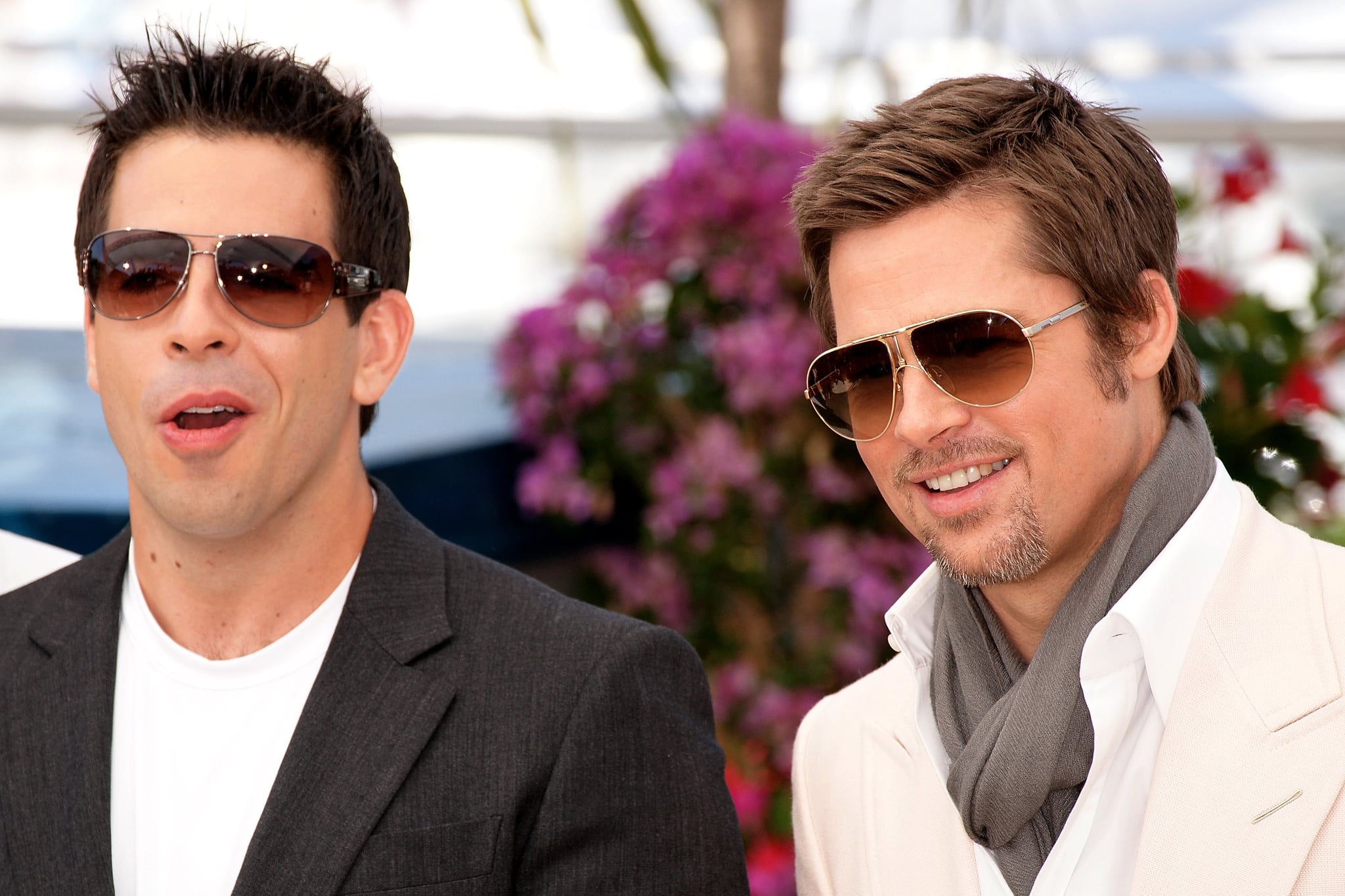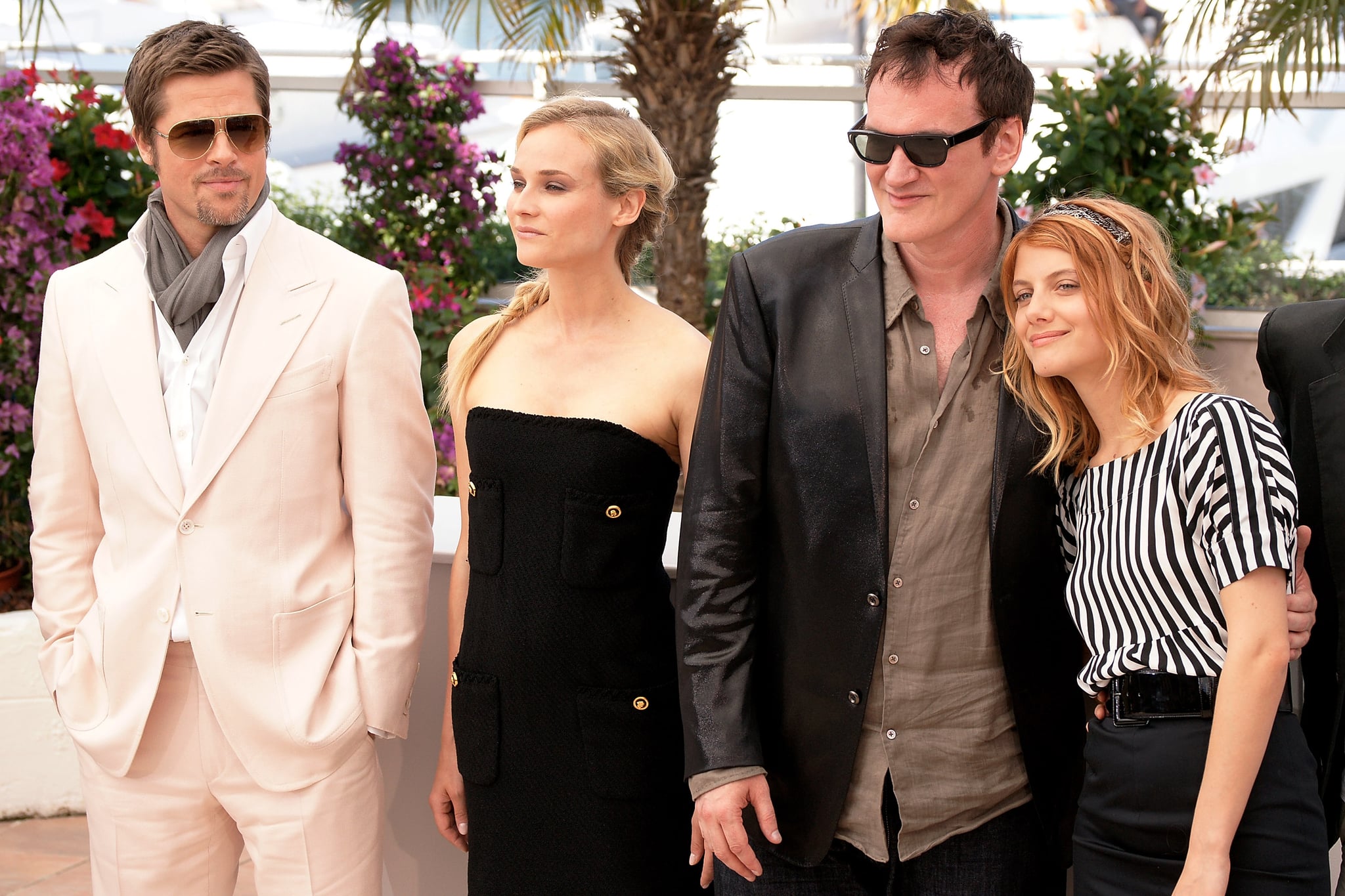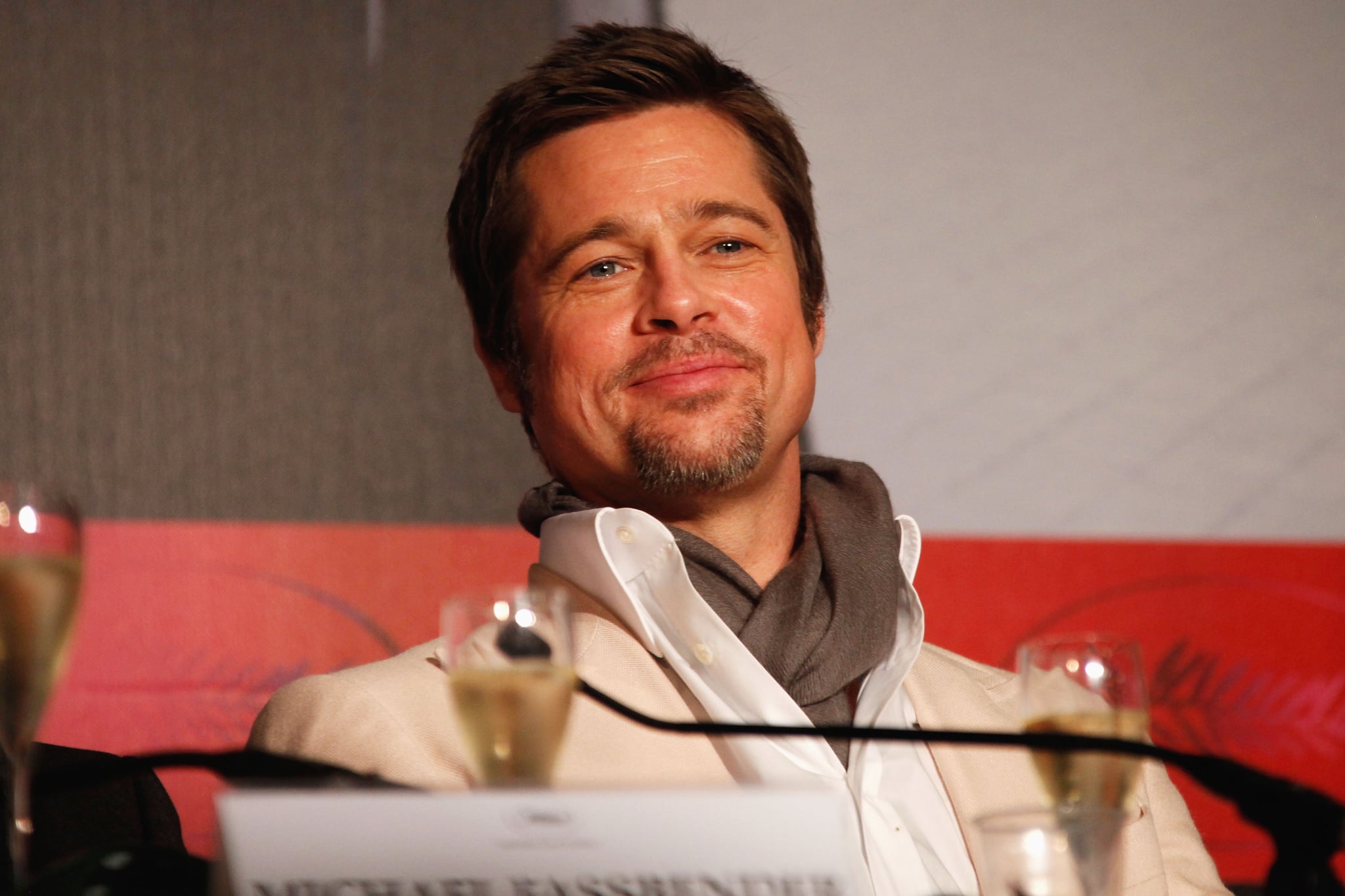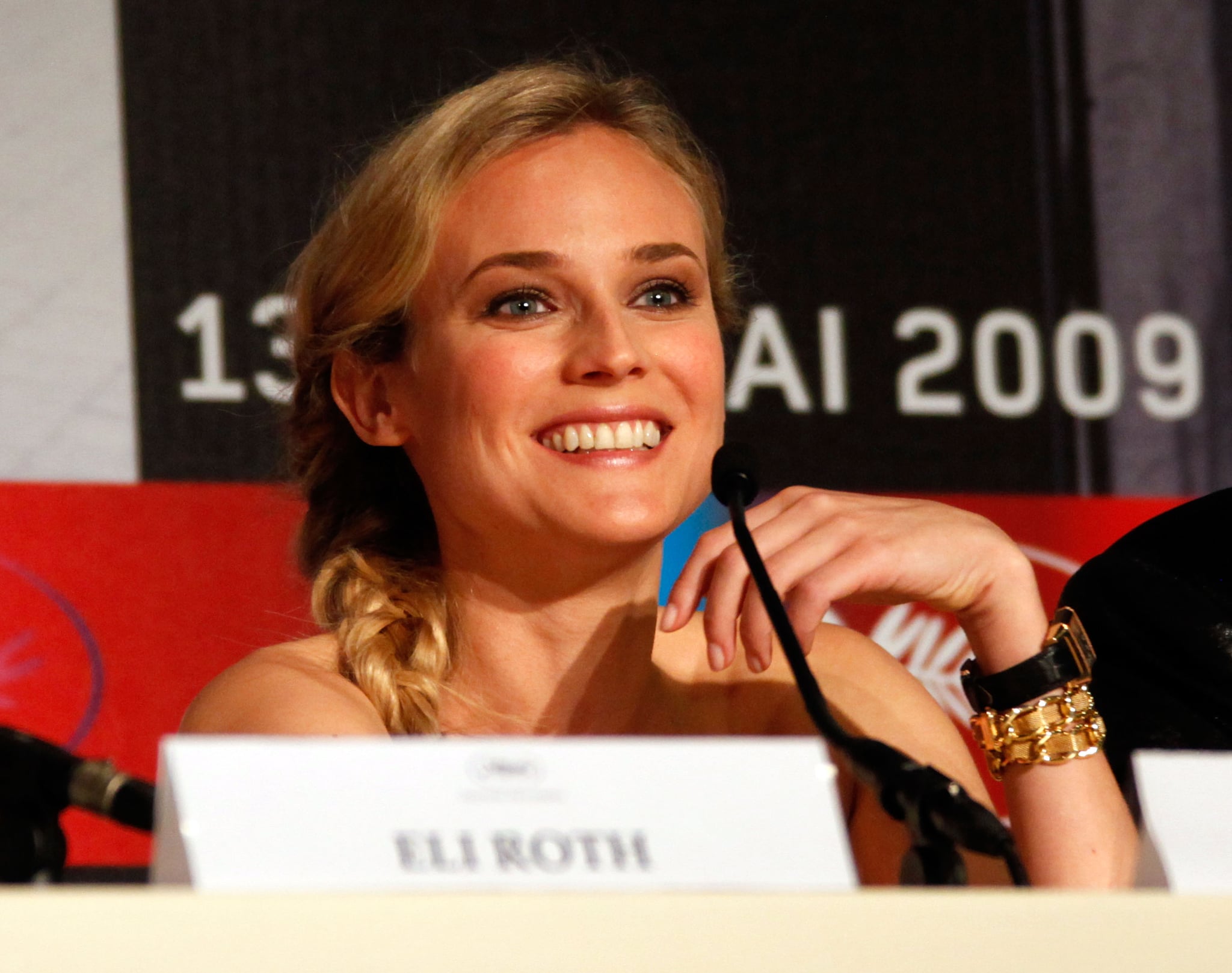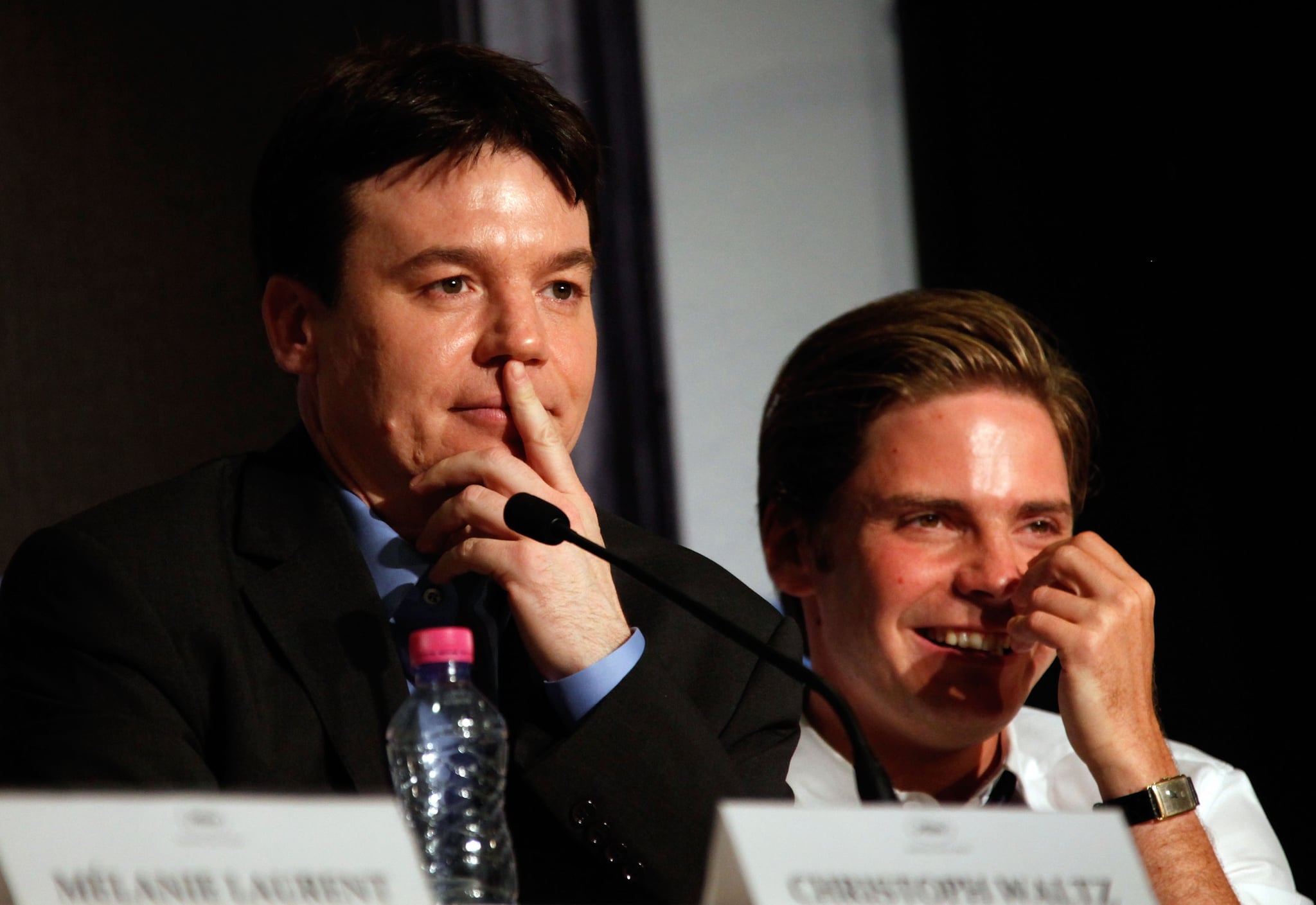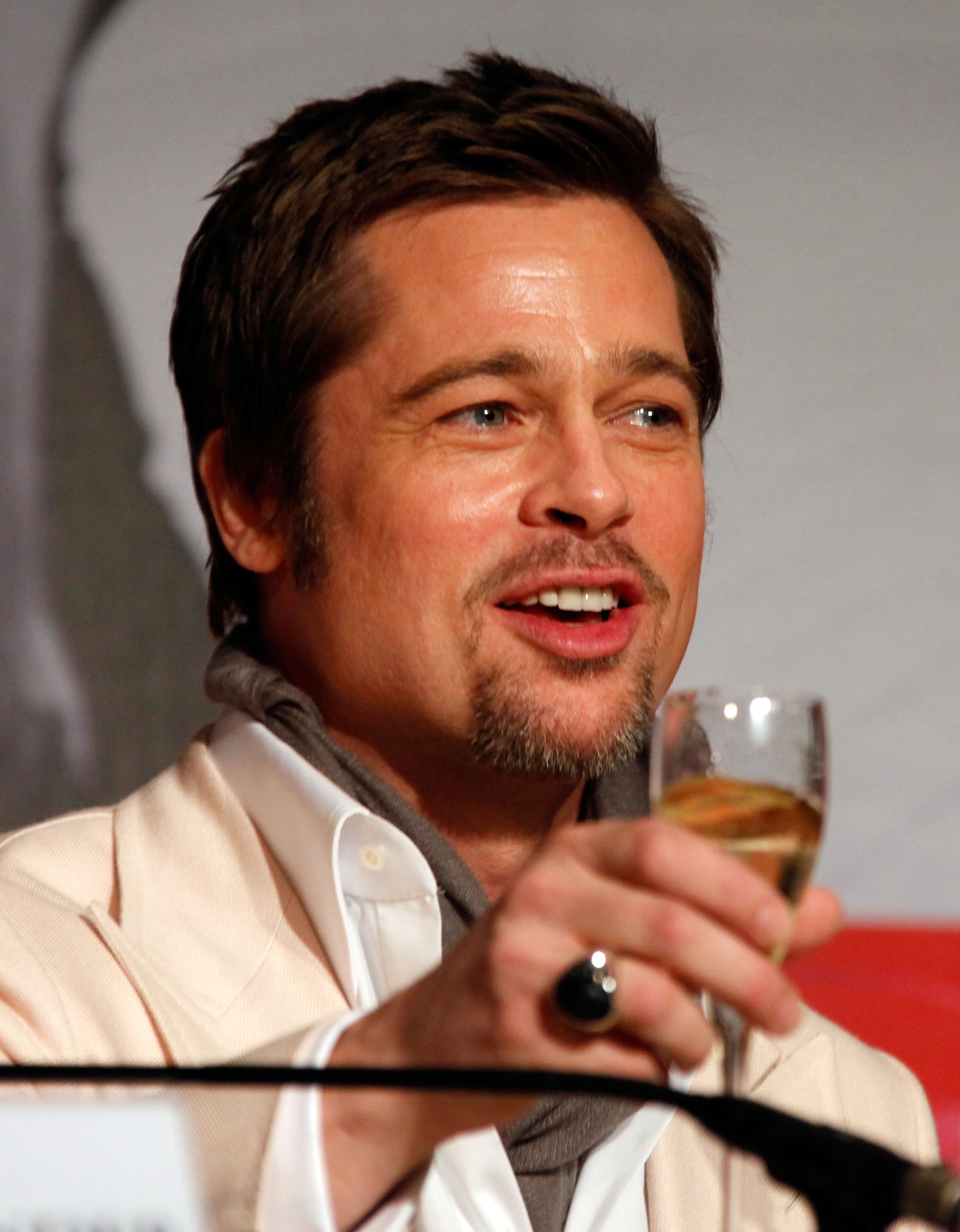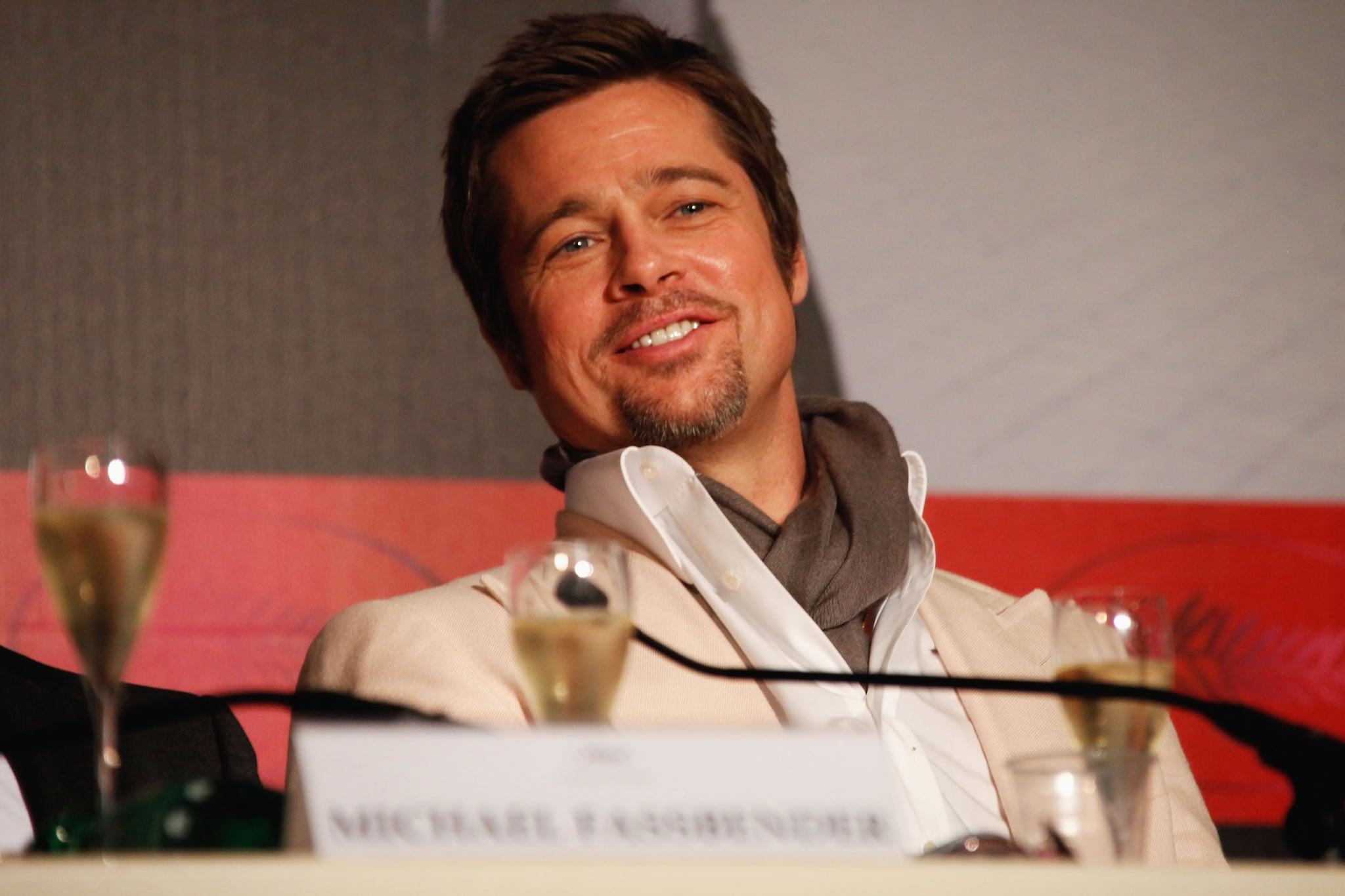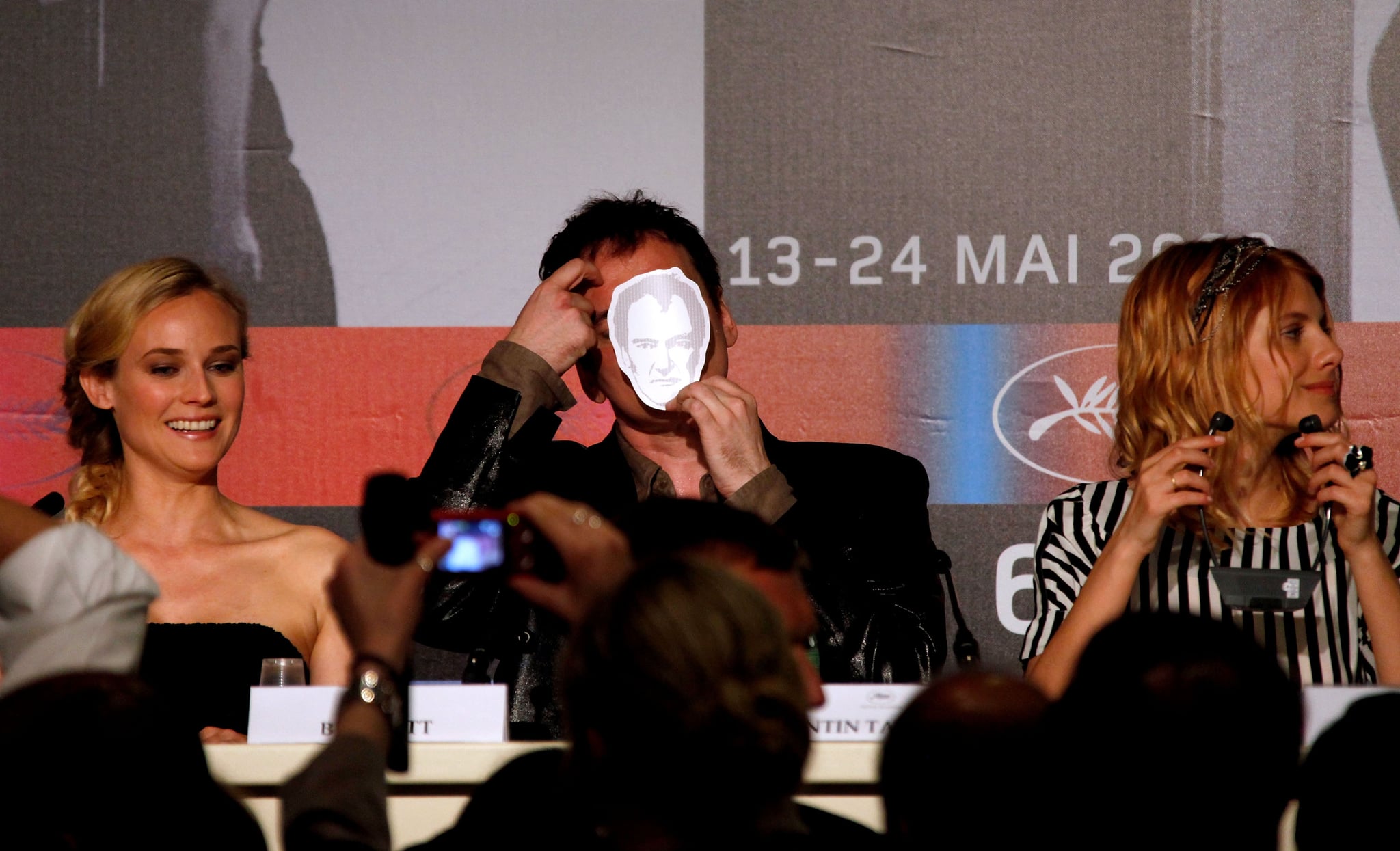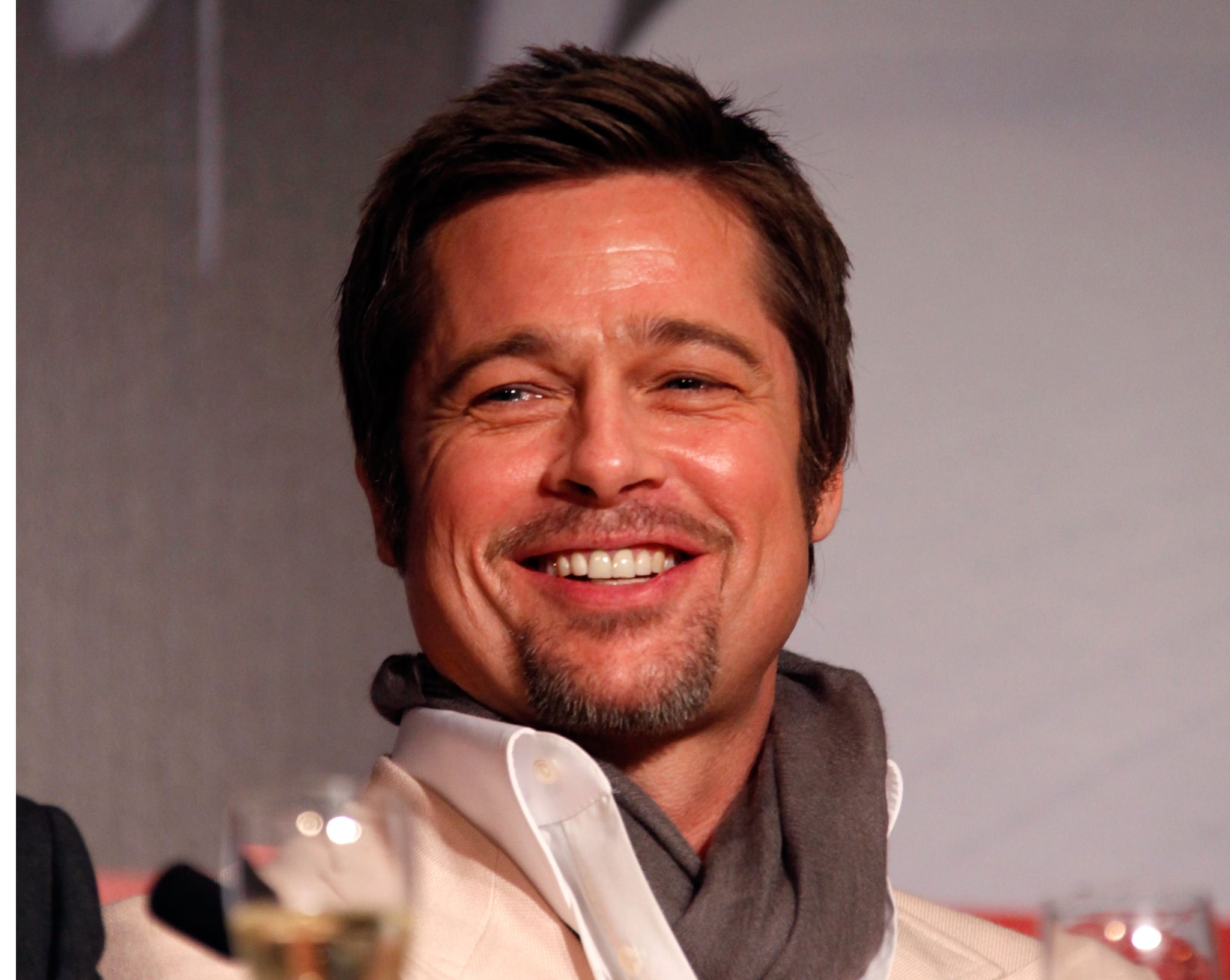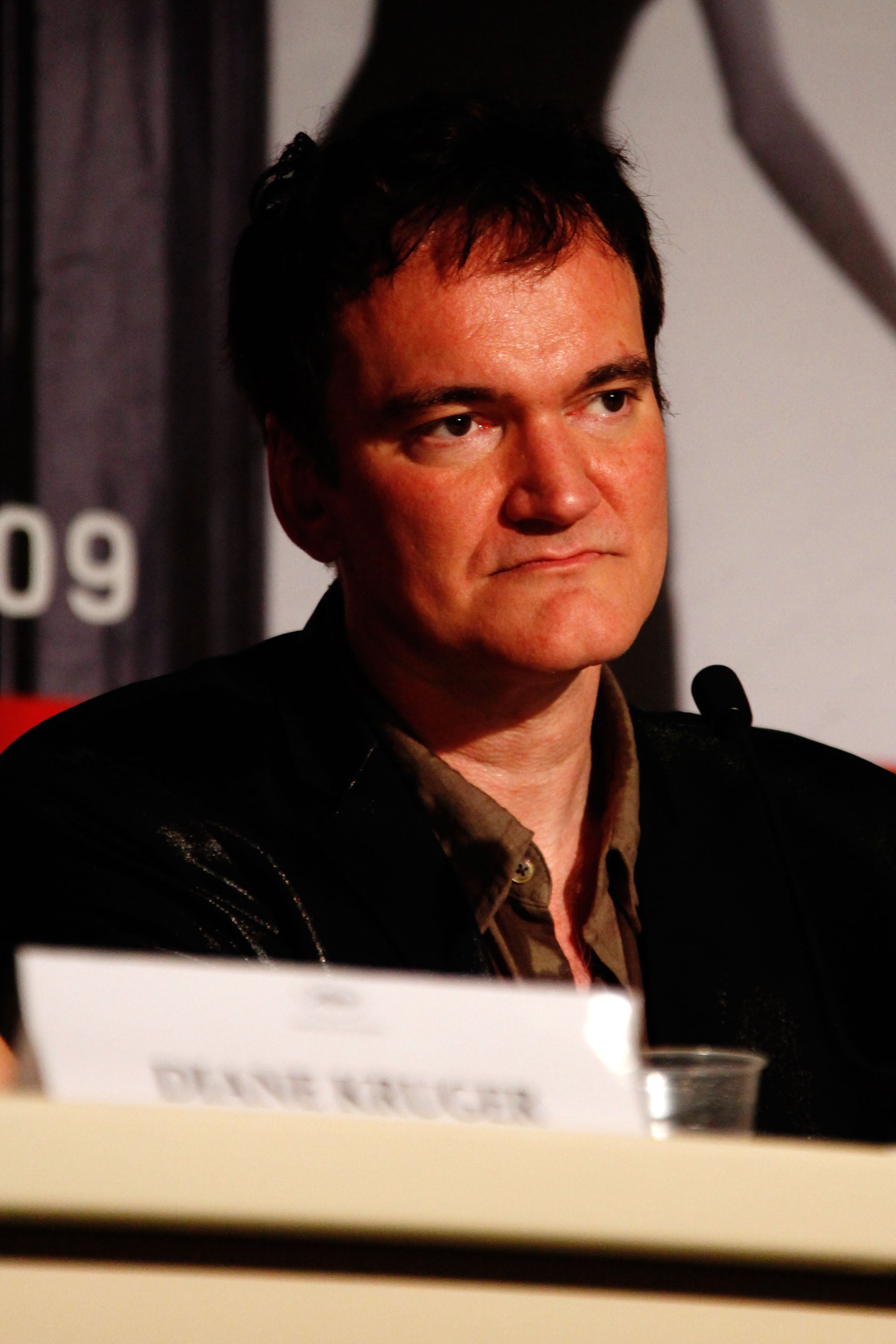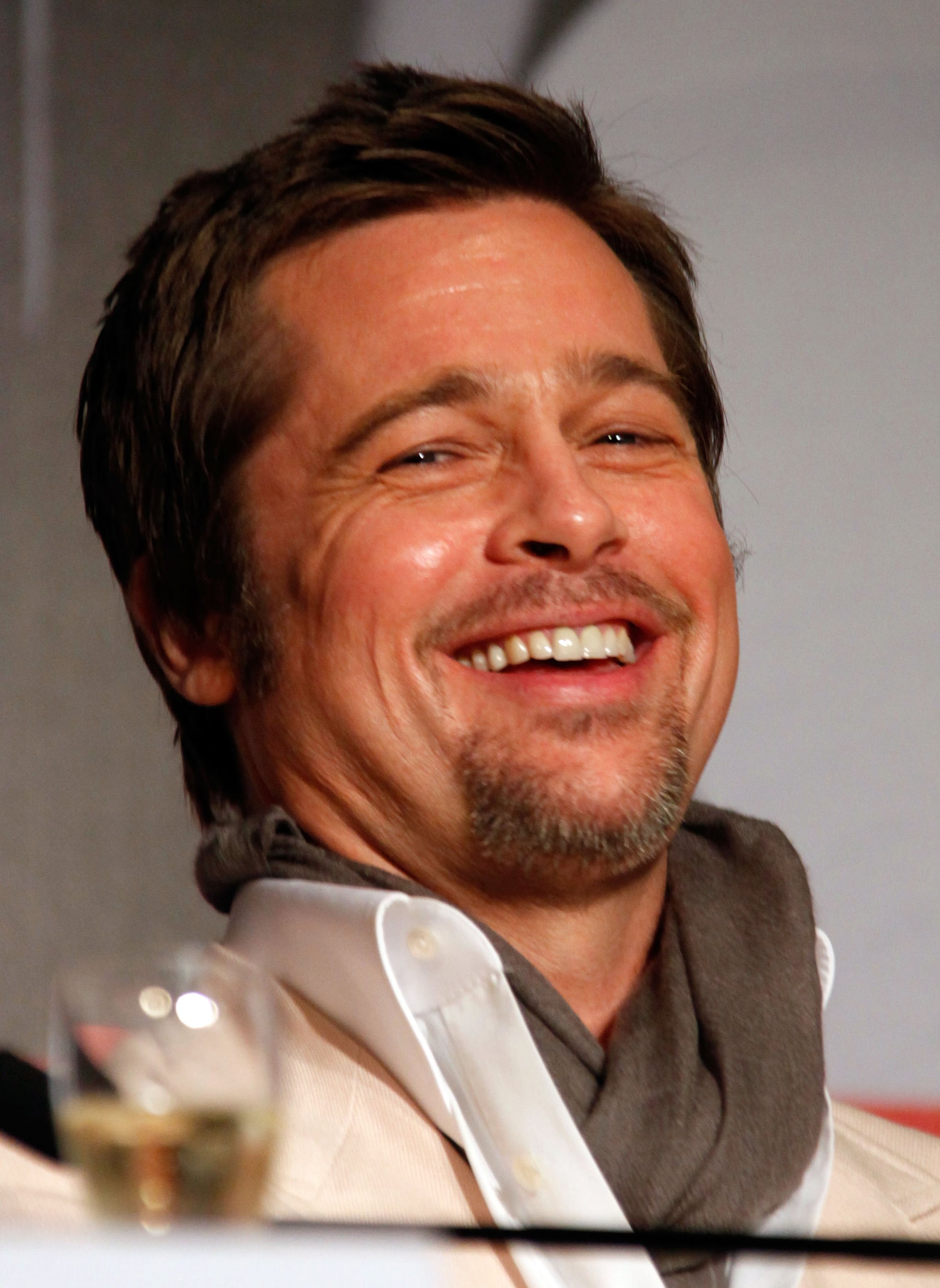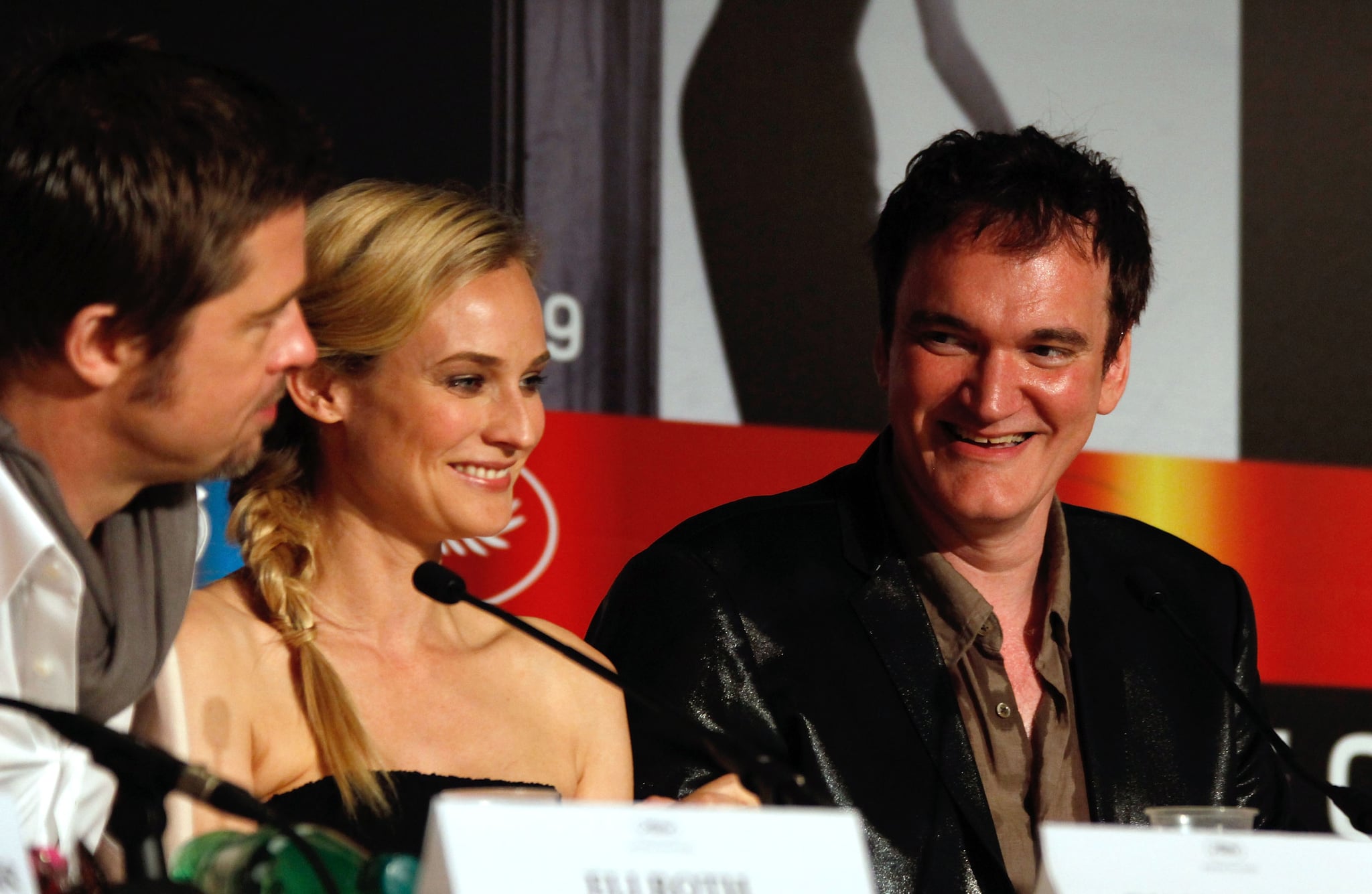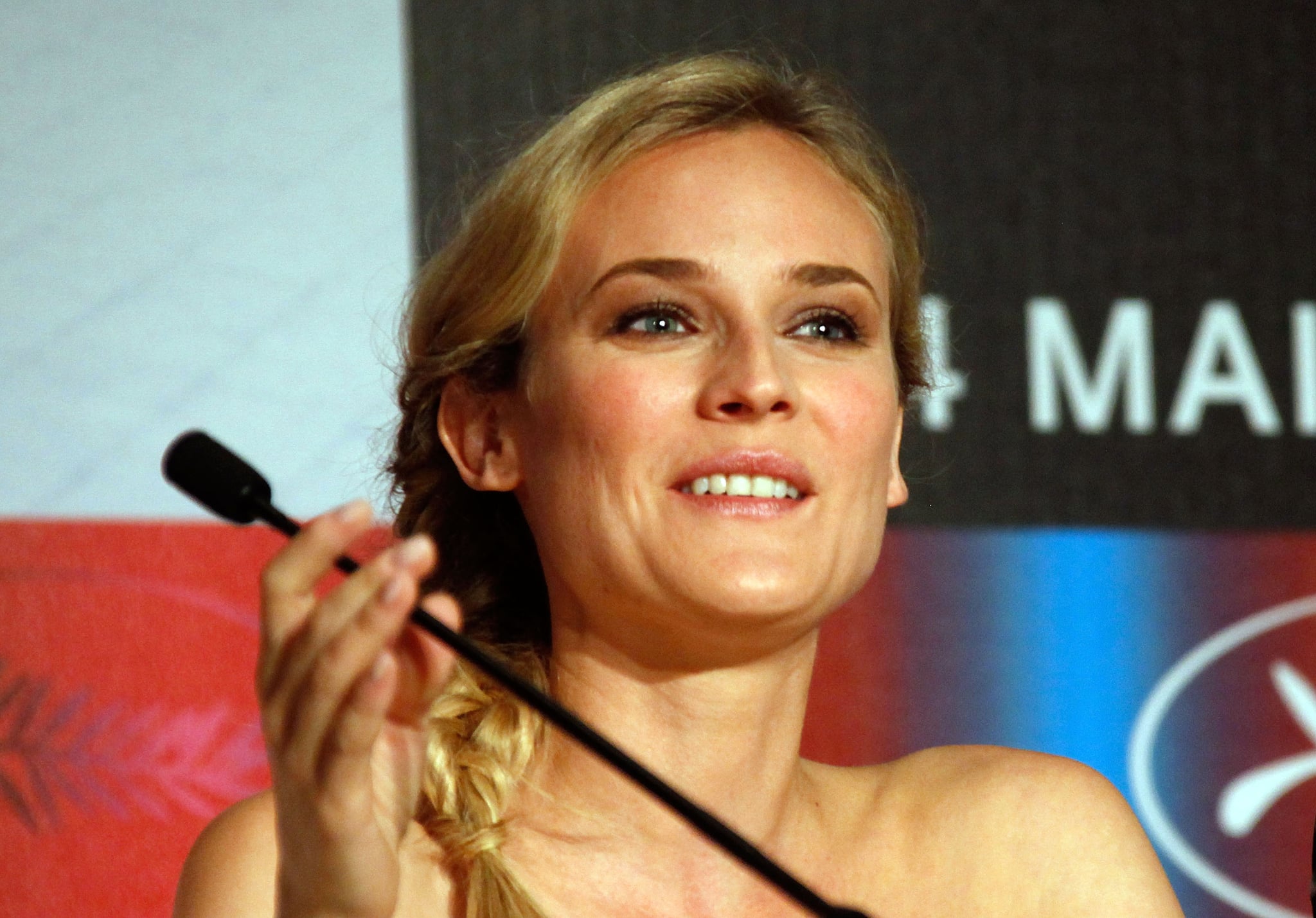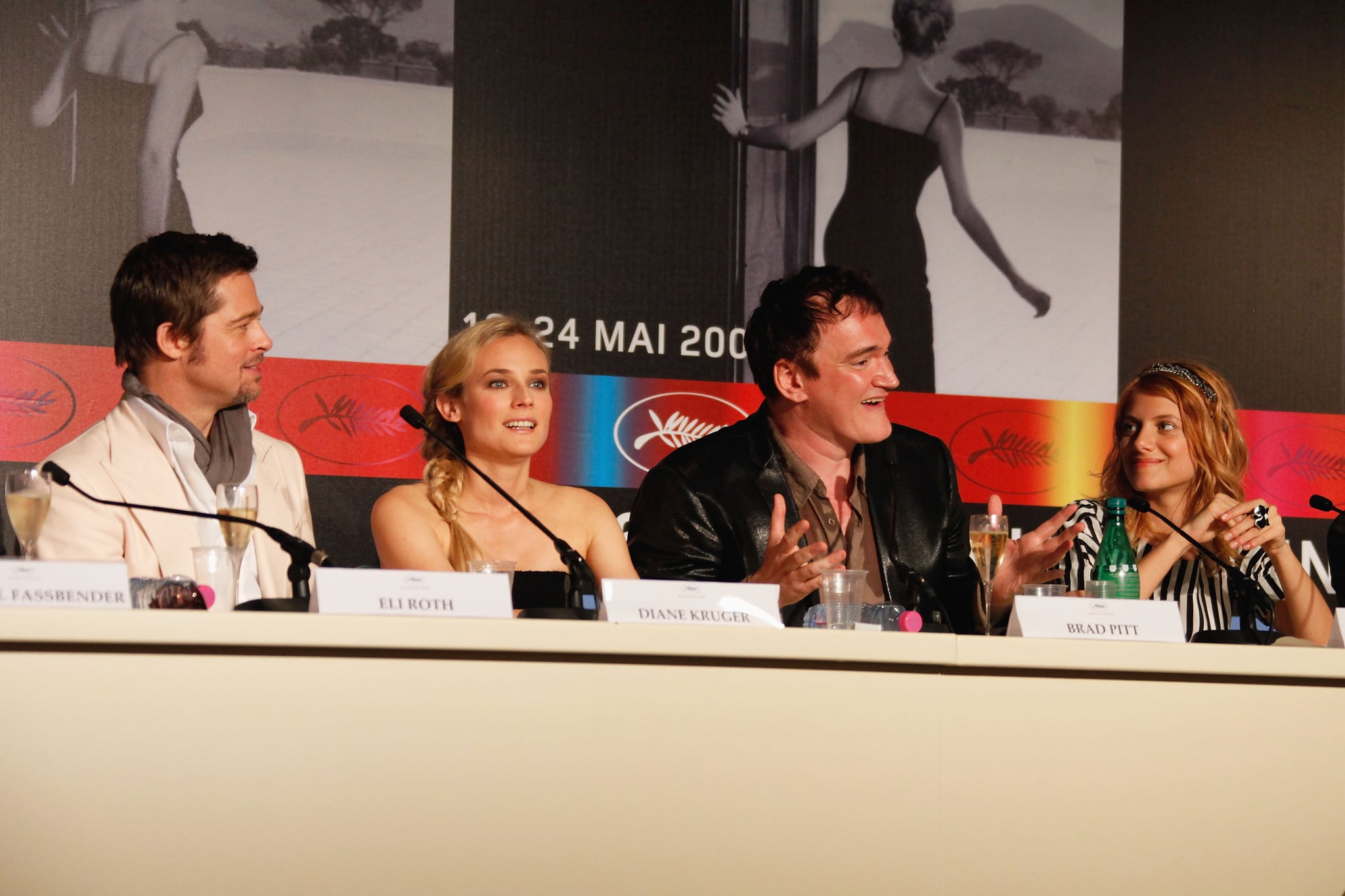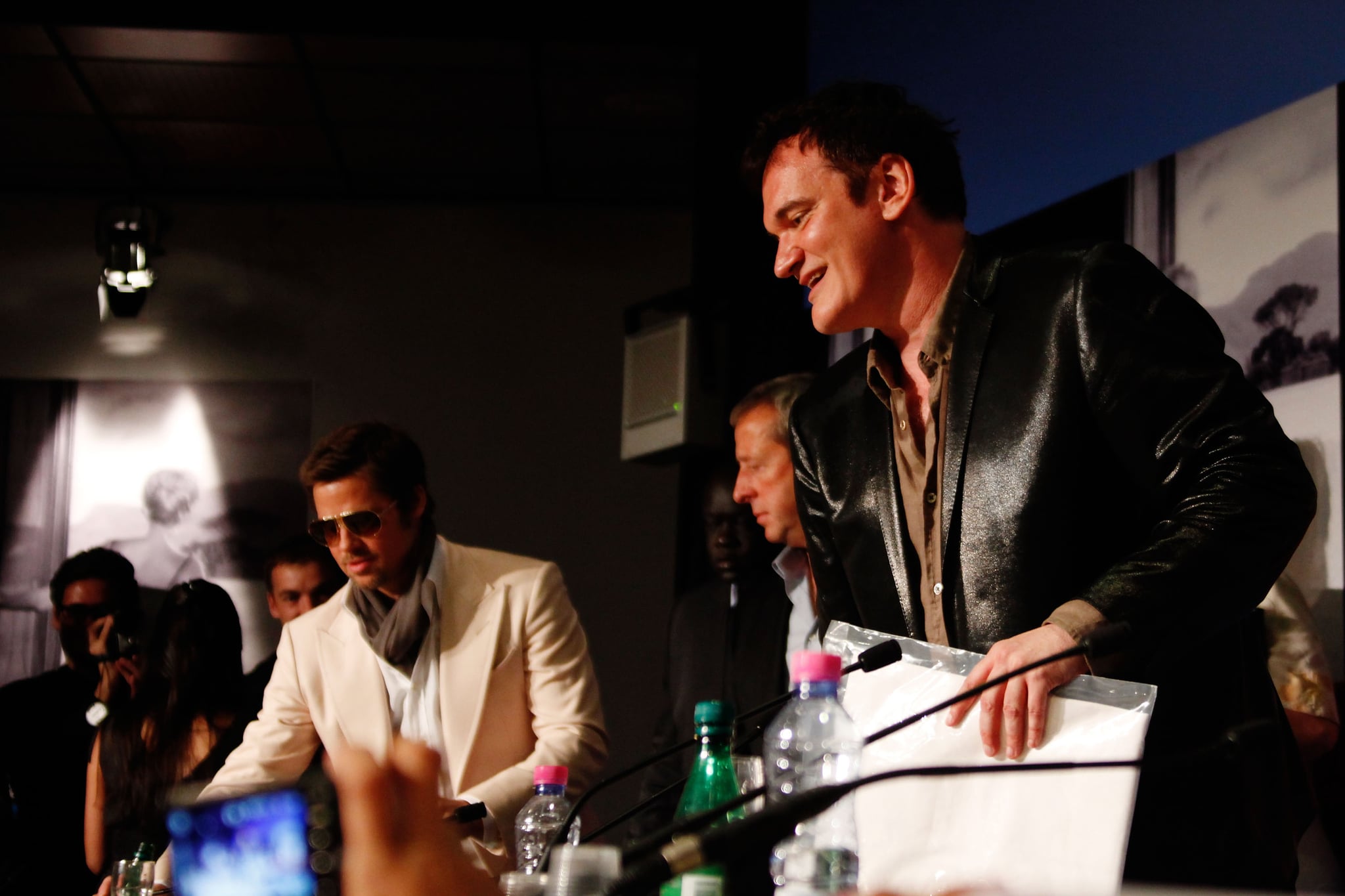 Images include: Brad Pitt, Diane Kruger, Quentin Tarantino, Eli Roth, Melanie Laurent, Mike Meyers, Lawrence Bender