Photos of Brad Pitt Filming a Japanese Commercial in NYC
Brad Pitt Offers His Umbrella and a Clean Shaven Face!
Poor Brad Pitt looked a bit lonely standing in a downpour in NYC yesterday, but it was just another shoot for one of his Japanese commercials. He took a break from showing the kids around New York for a little work, but apparently Brad and Angelina's Long Island life has gotten the locals buzzing. Their lucky neighbors could be in for a long Summer of awesome celebrity sightings but for now we can all enjoy Brad looking hot with his clean shaven face, even soaking wet.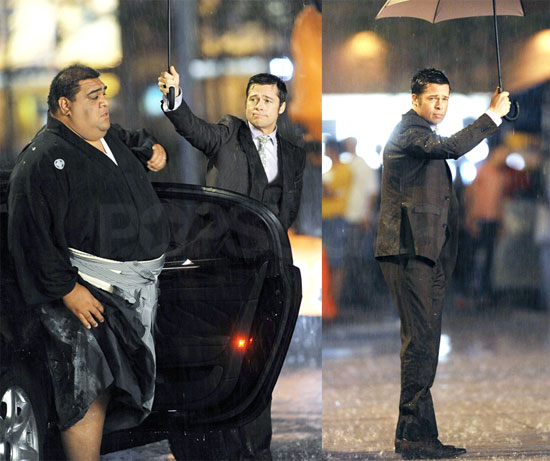 More of hot Brad so just read more.