Photos of Brad Pitt, Halle Berry and Jamie Foxx Butt Grab, Mel Gibson at Spike TV Guys Choice Awards
Butt Grabs, Brad Jokes and Bruno Galore at the Spike TV Awards
Spike TV's Guys Choice Awards was filmed on Saturday night in LA and started with a bang when Mel Gibson came out riding a horse and wearing a viking hat. He introduced Brad Pitt to induct Fight Club into the Guy Movie Hall of Fame. Brad kept it sassy saying, "Thanks sugart*ts," making a jab at Mel's DUI arrest in 2006. Halle Berry and Jamie Foxx continued the trend of fun and silliness, going at it on stage after she won the "Decade of Hotness" title.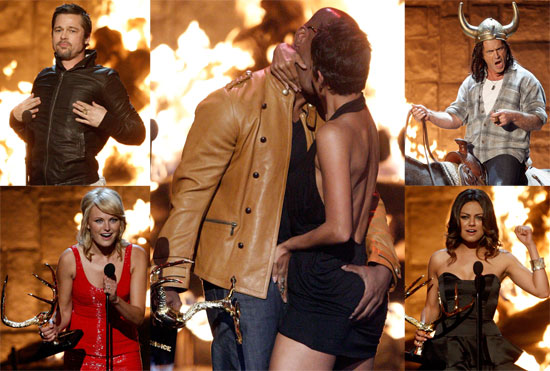 Sacha Baron Cohen got all decked out as Bruno to accept a trophy as Robert Downey Jr. and Clint Eastwood posed together backstage. Quentin Tarantino cozied up to Rosario Dawson when he accepted "Most Man-ticipated Movie" for Inglourious Basterds and Mickey Rourke received "Guy of the Year." Other winners included Megan Fox and Mila Kunis and we'll get to see all the fun for ourselves when the show airs on June 21.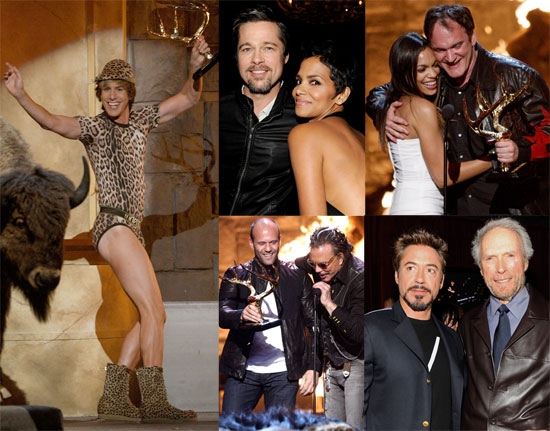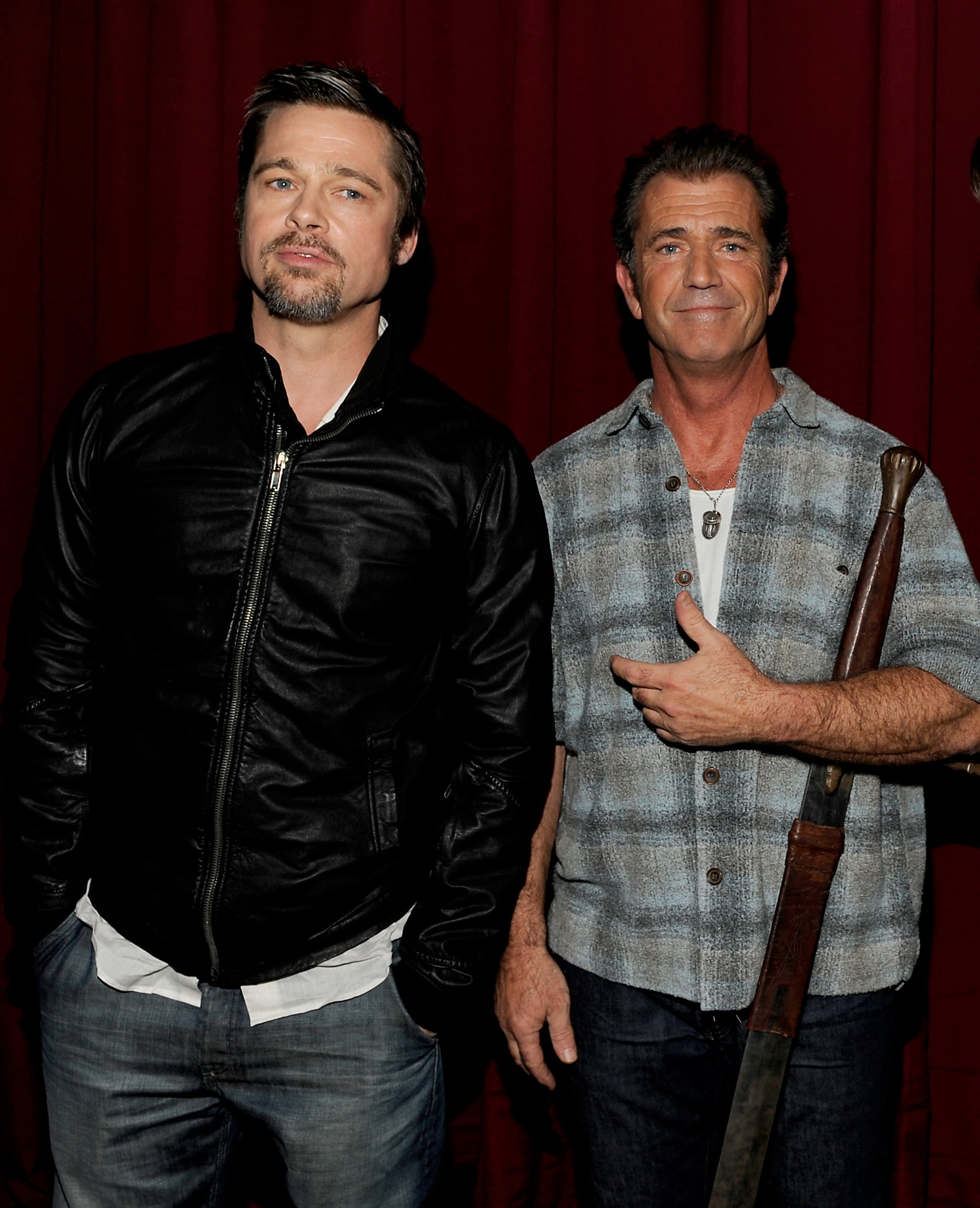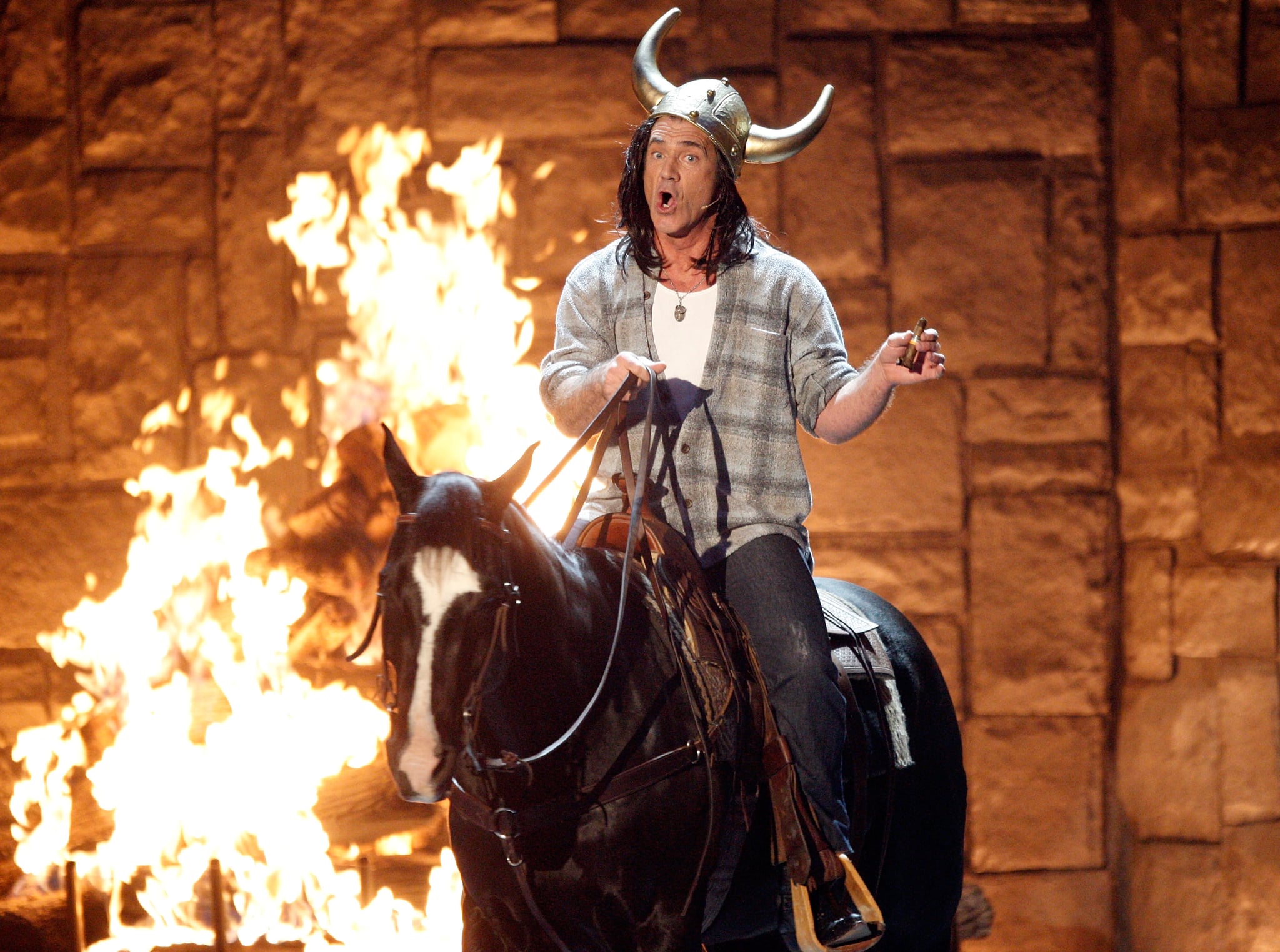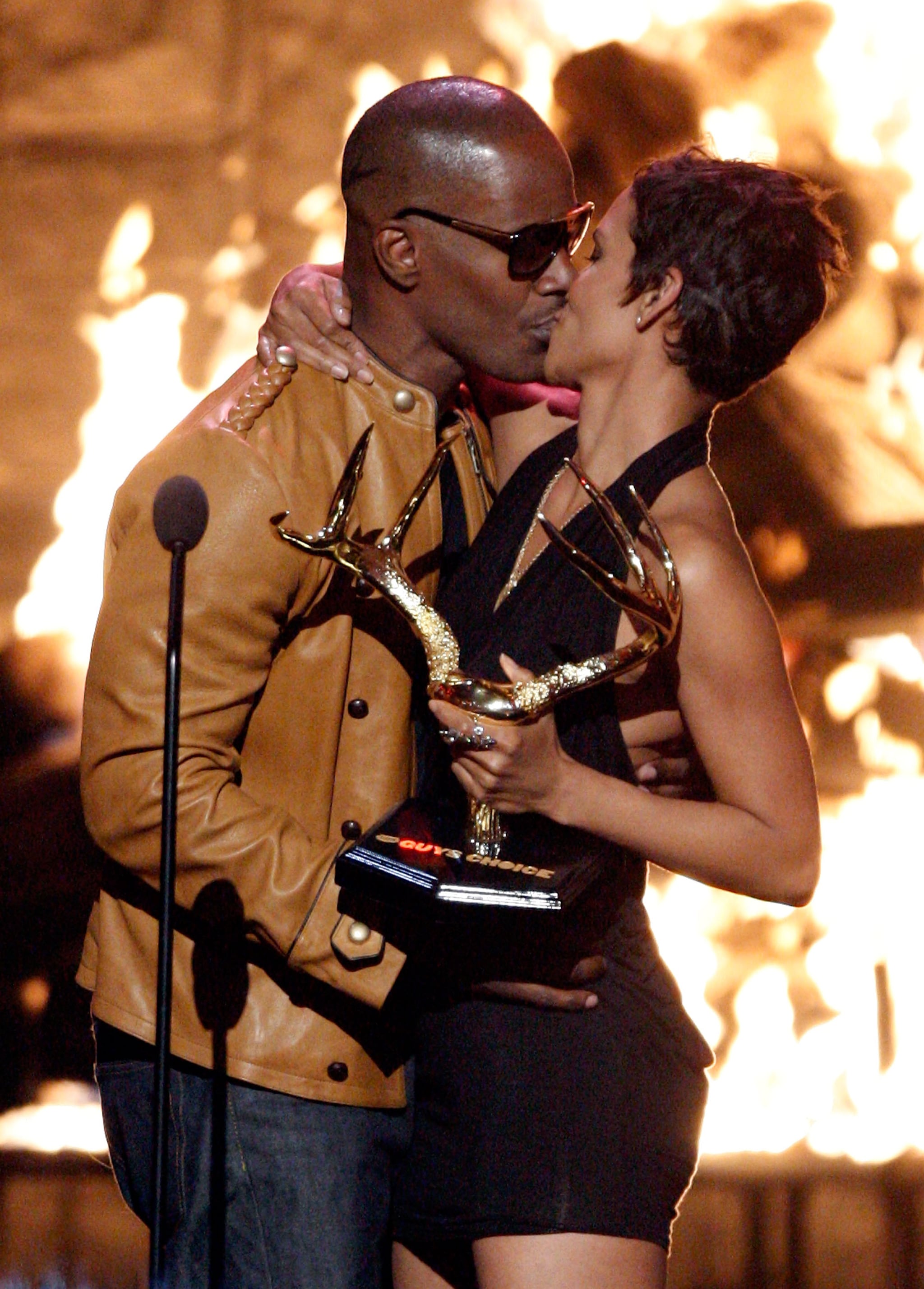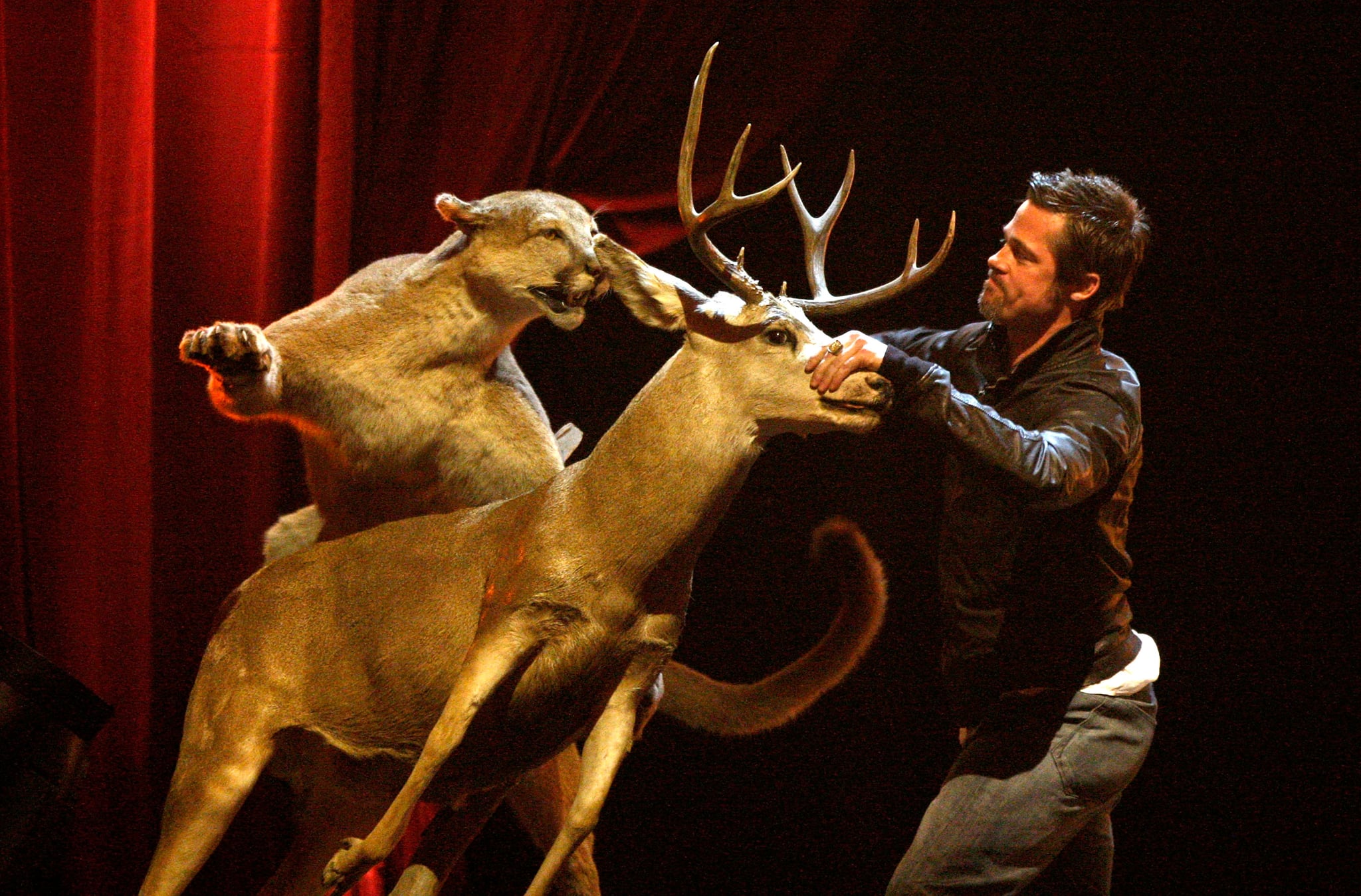 To see TONS more photos including Hayden Panettiere, Jason Statham, Rainn Wilson and so many others just read more.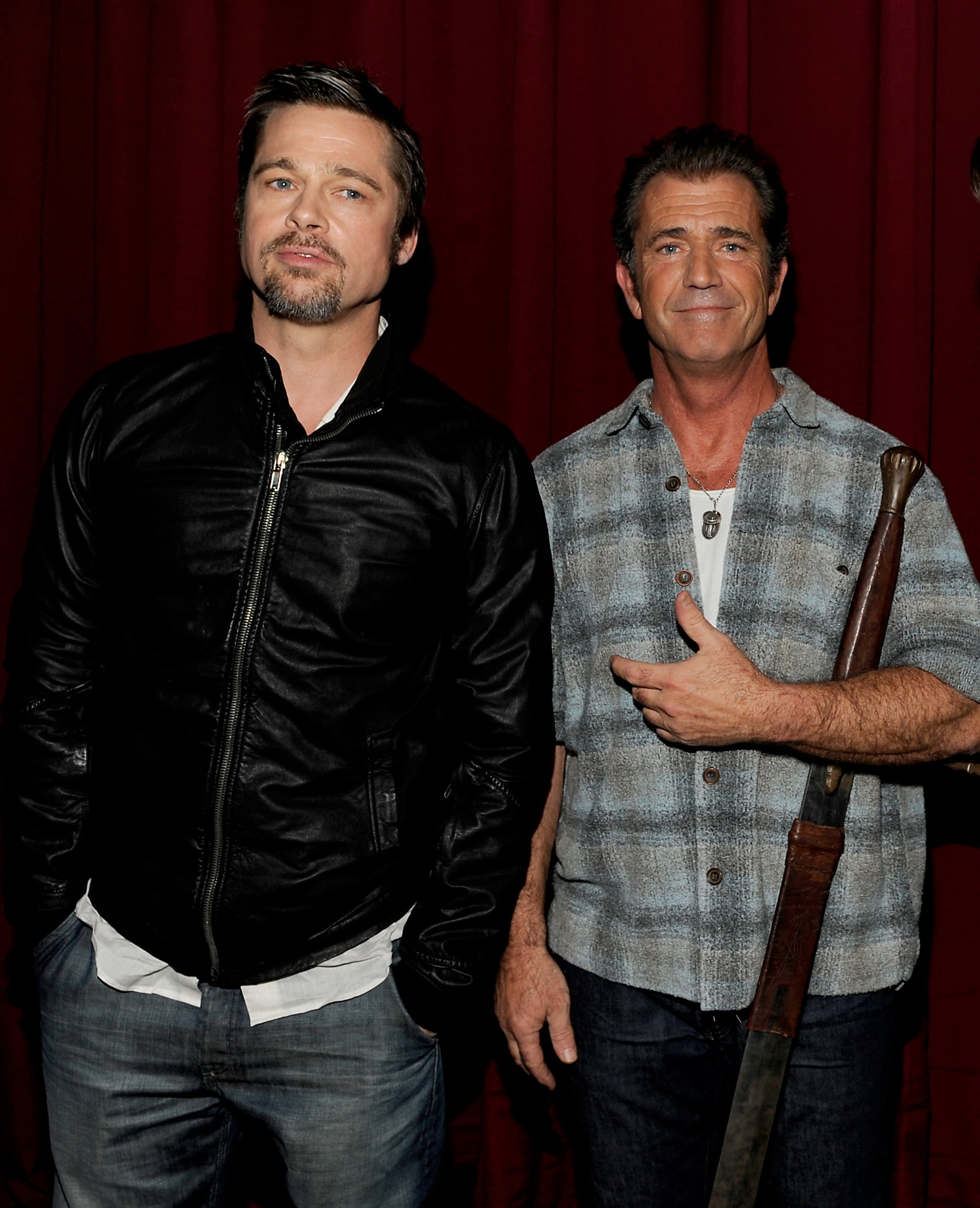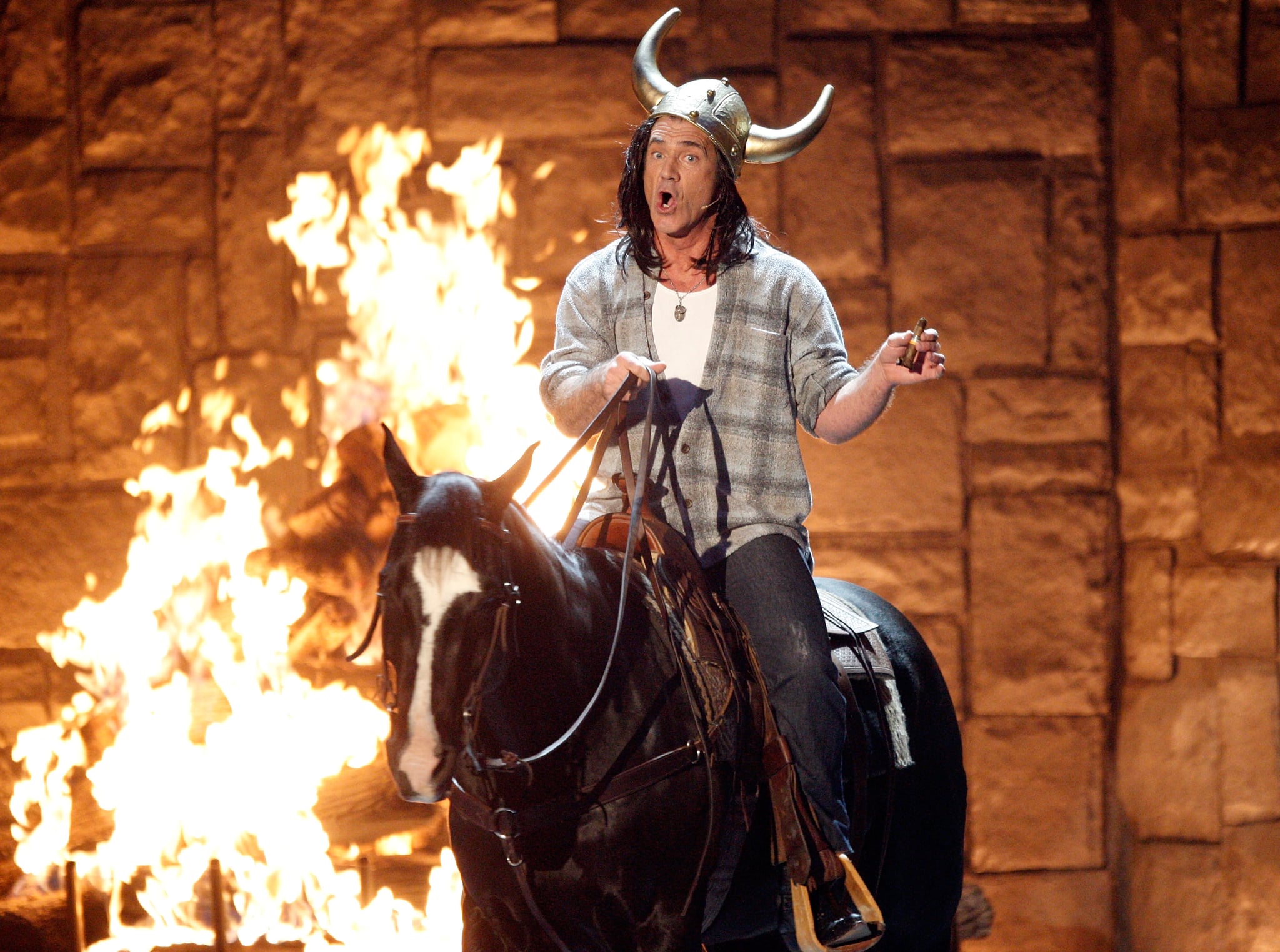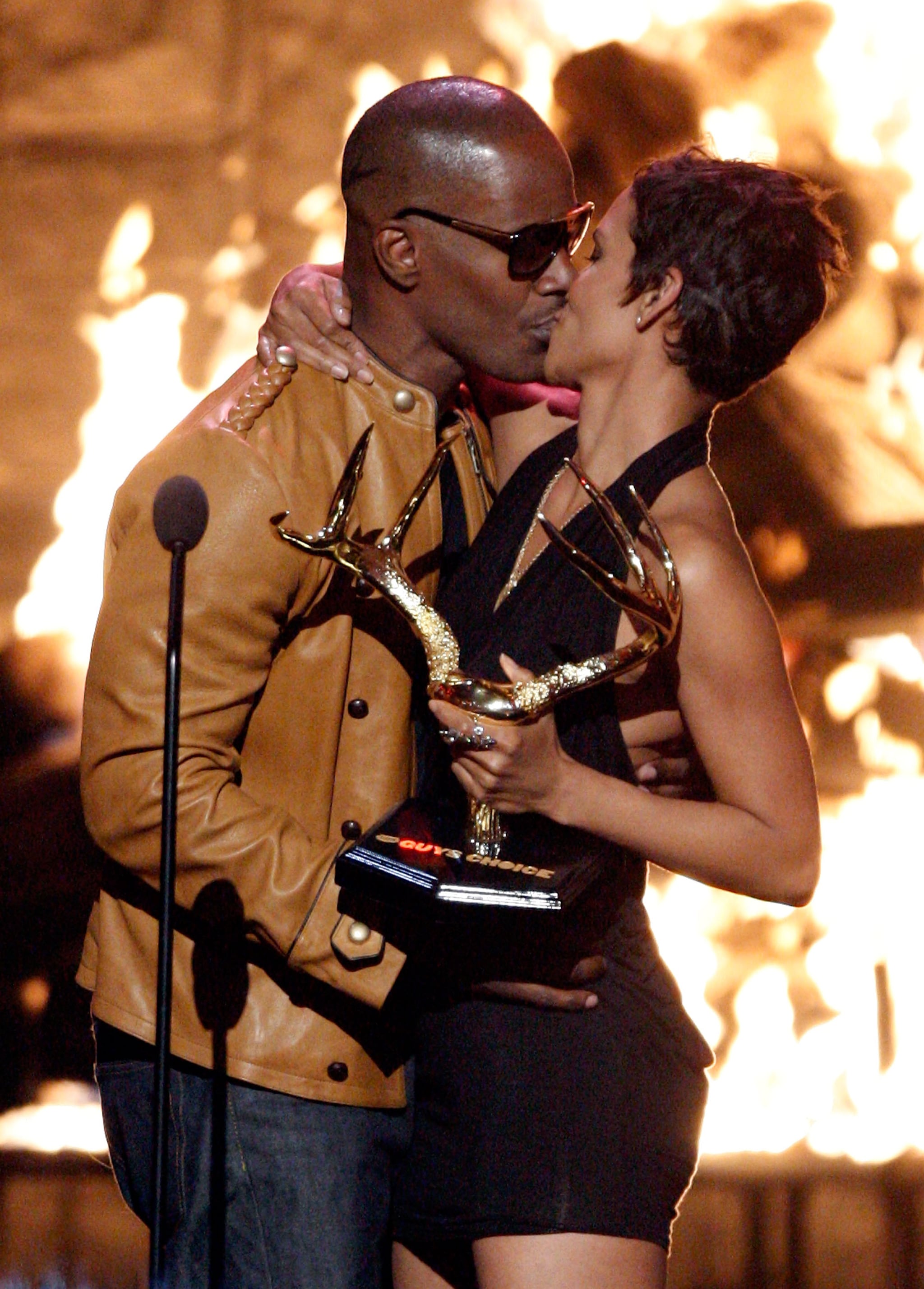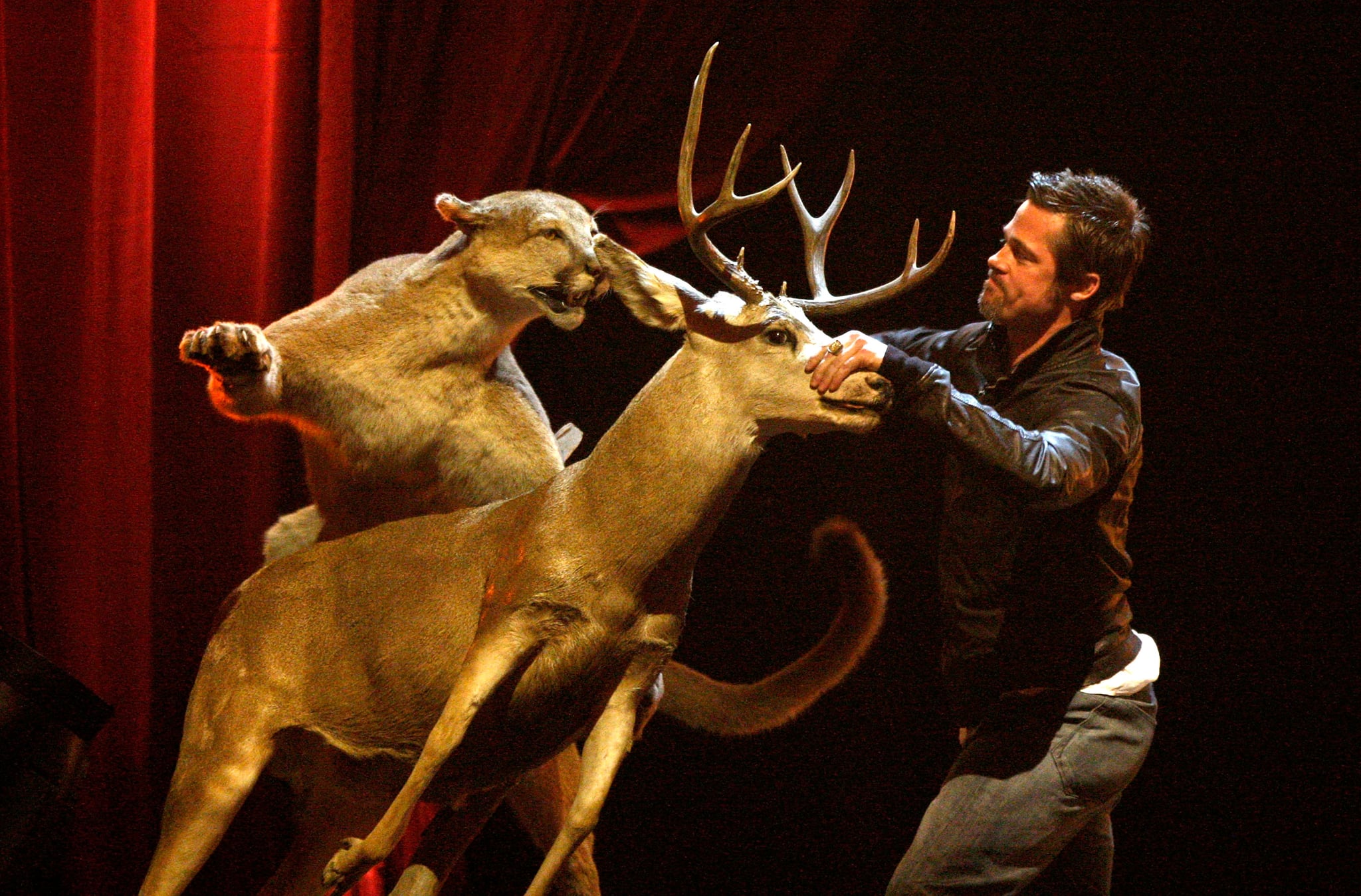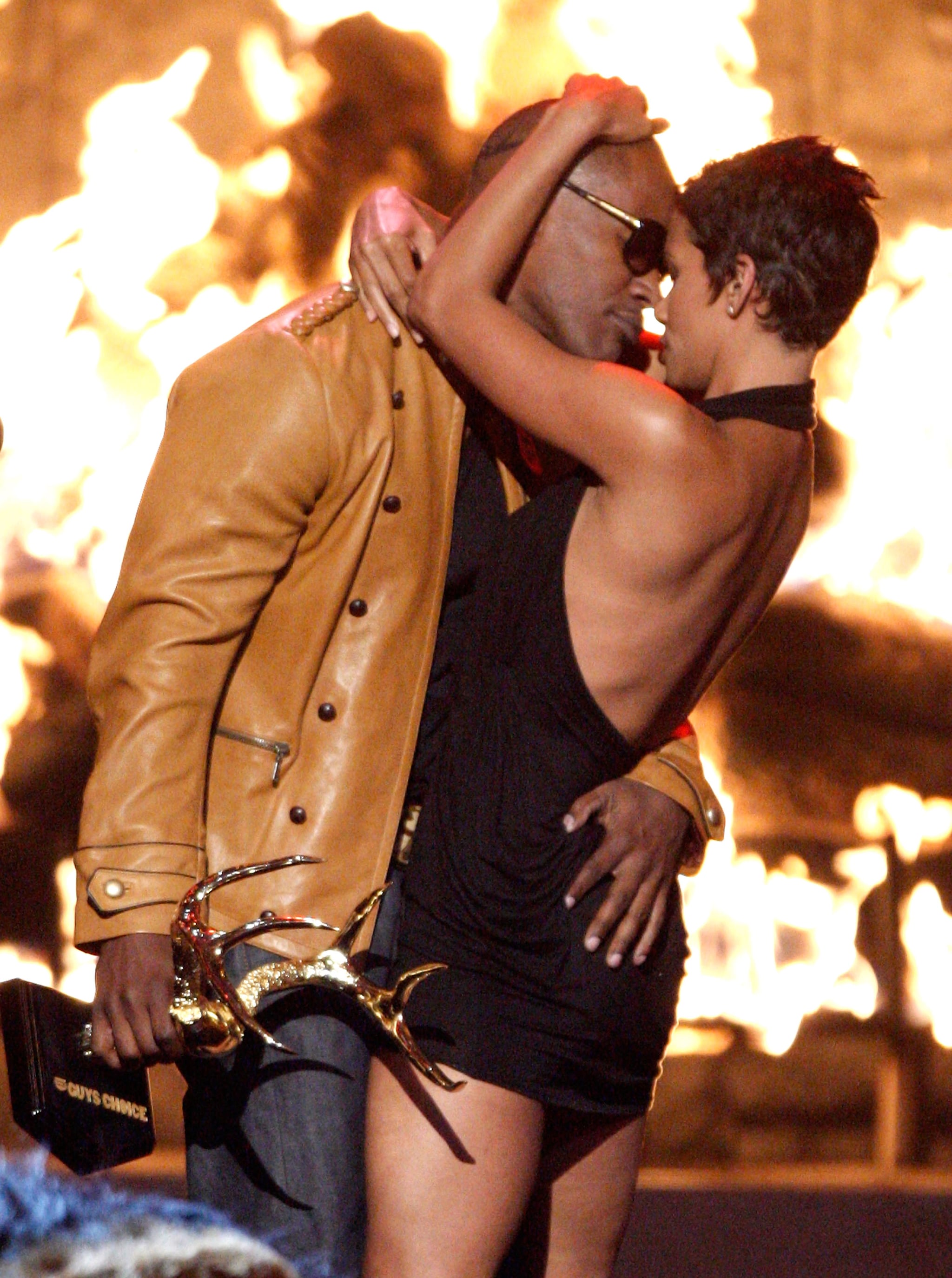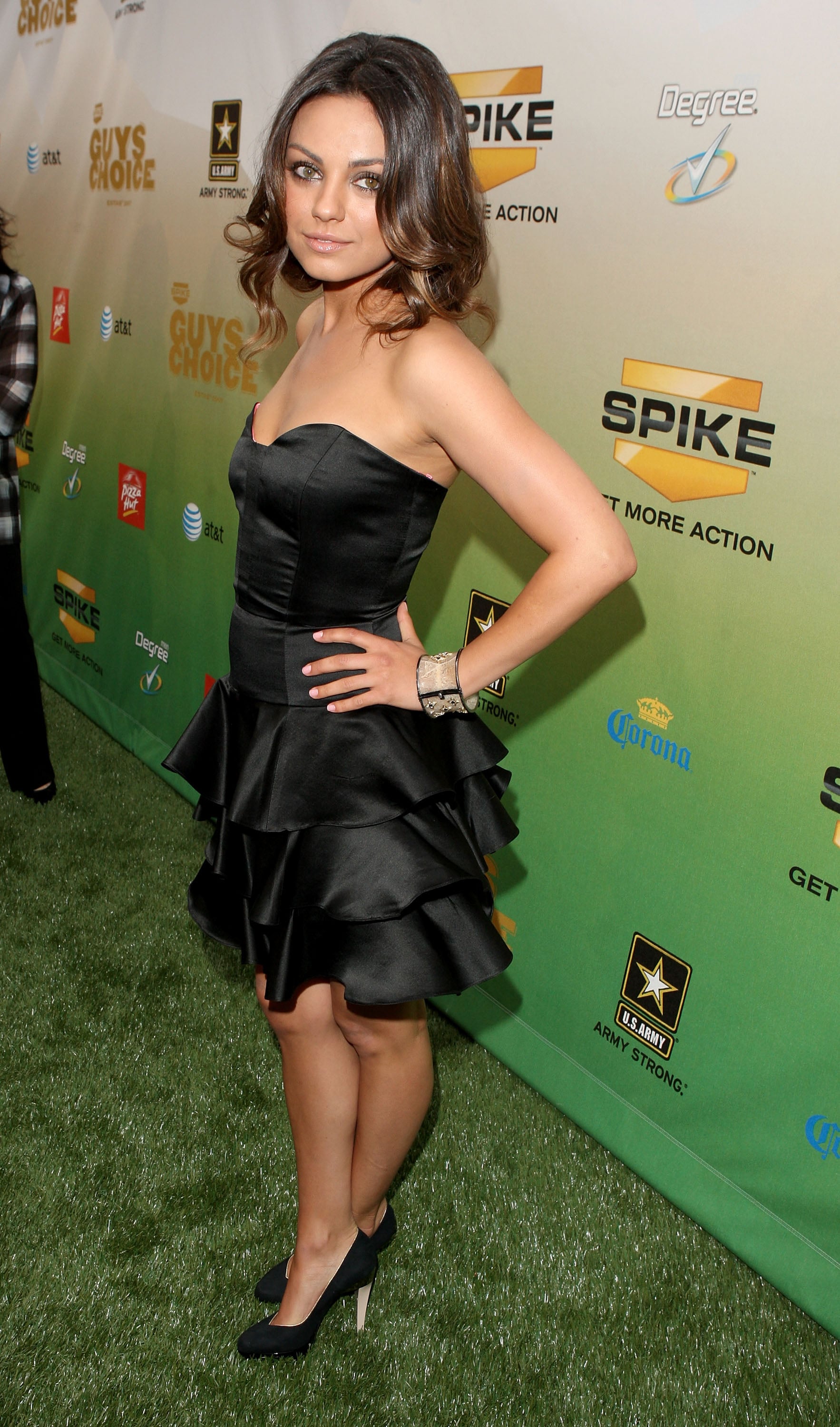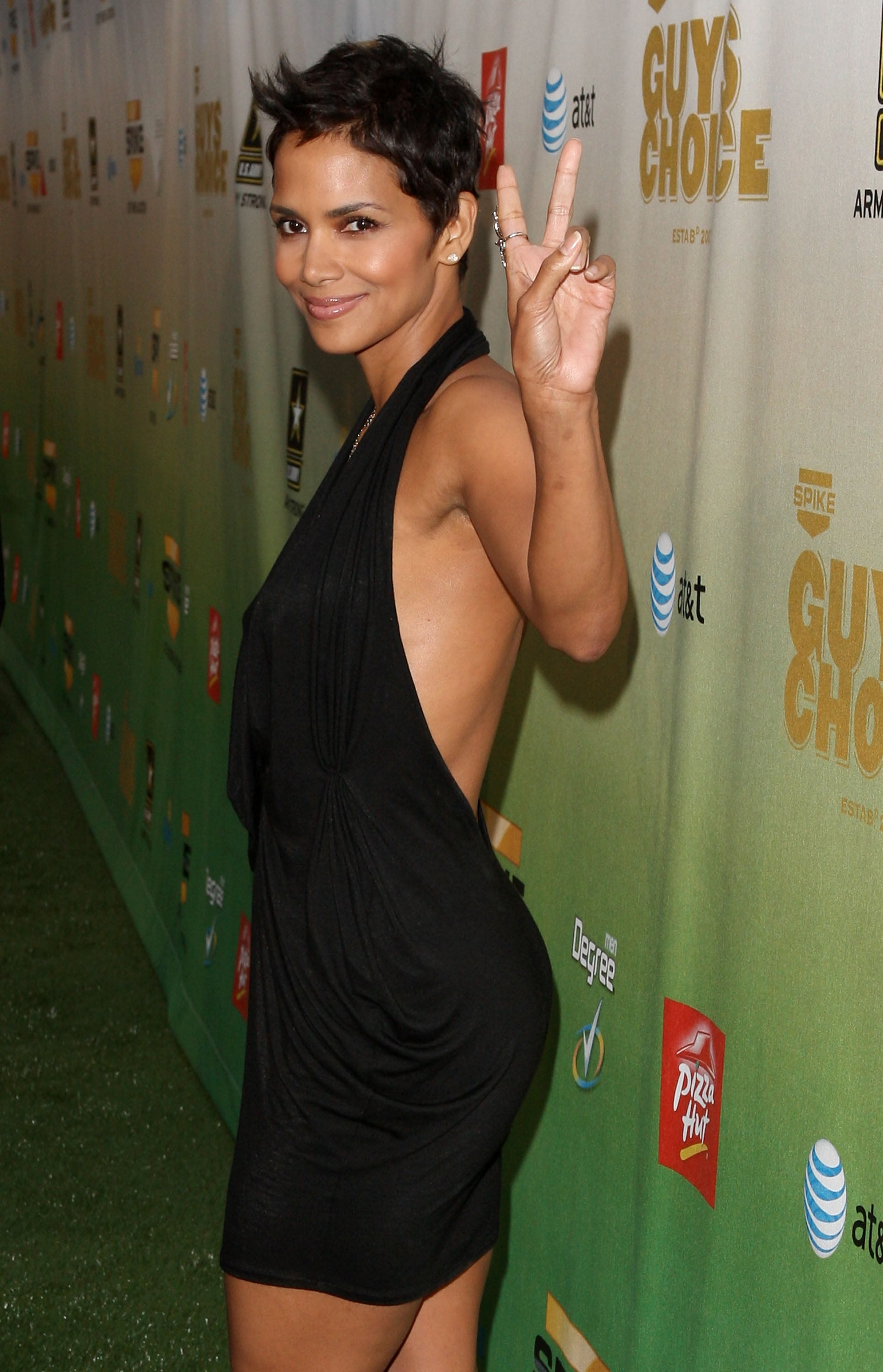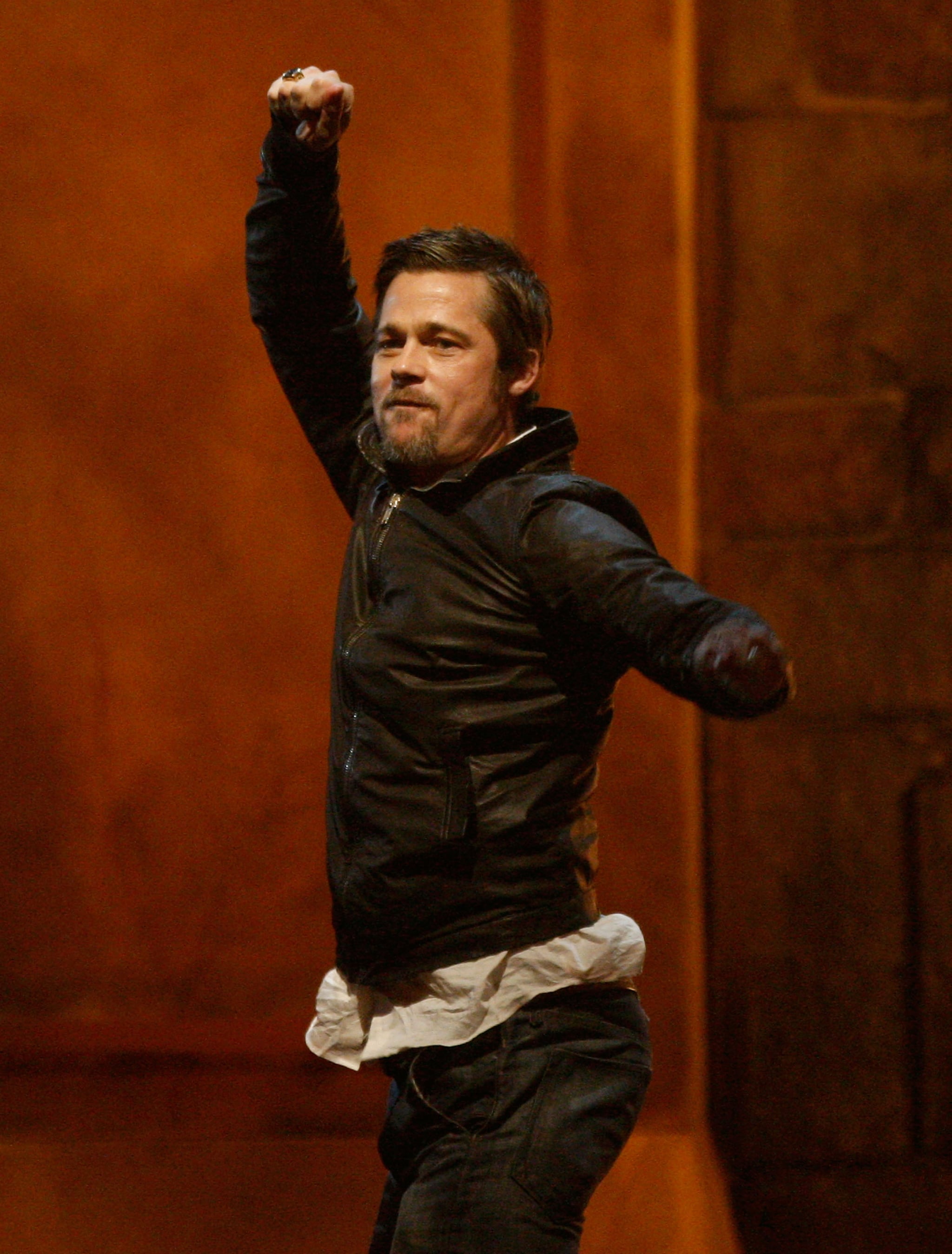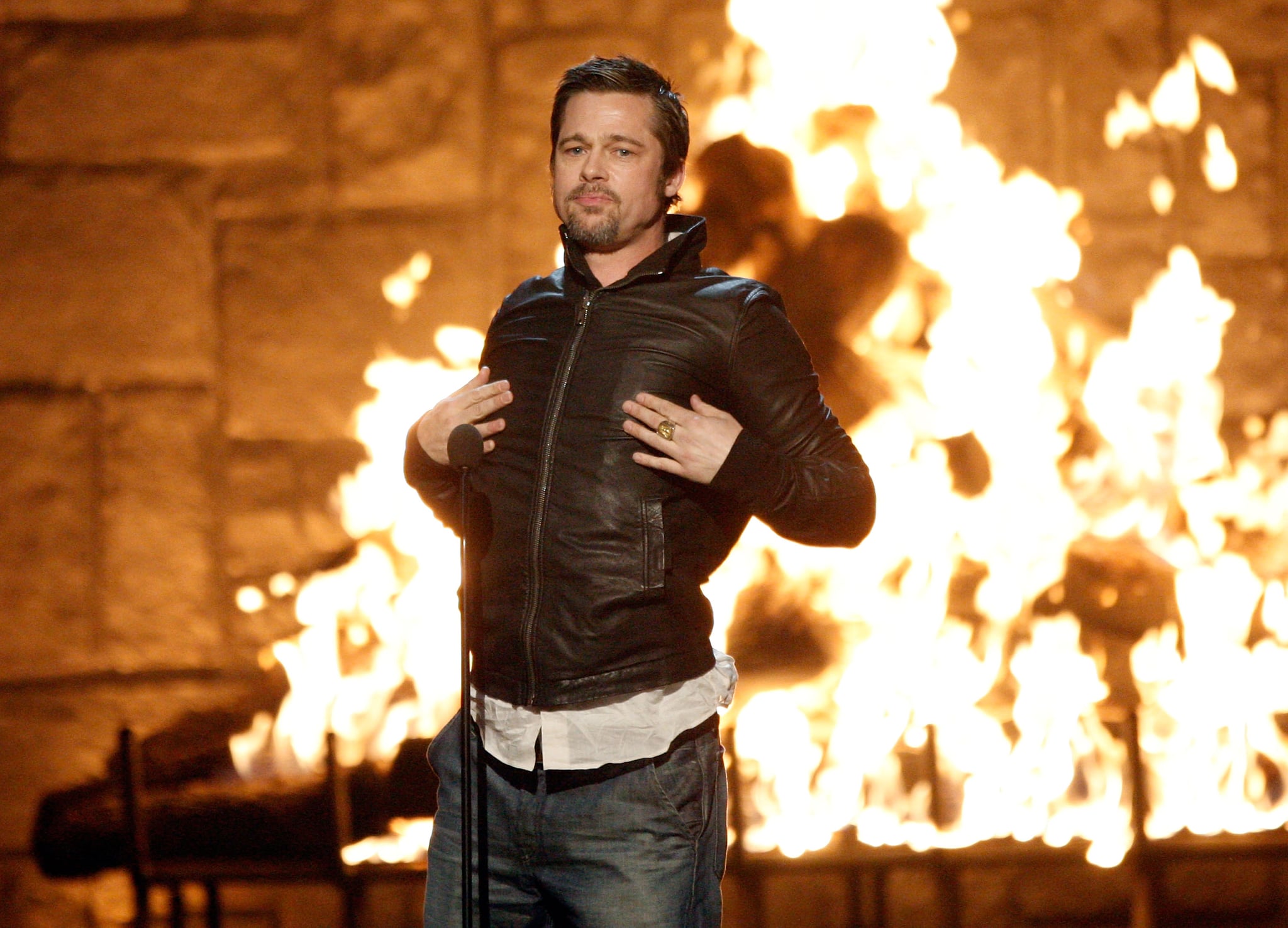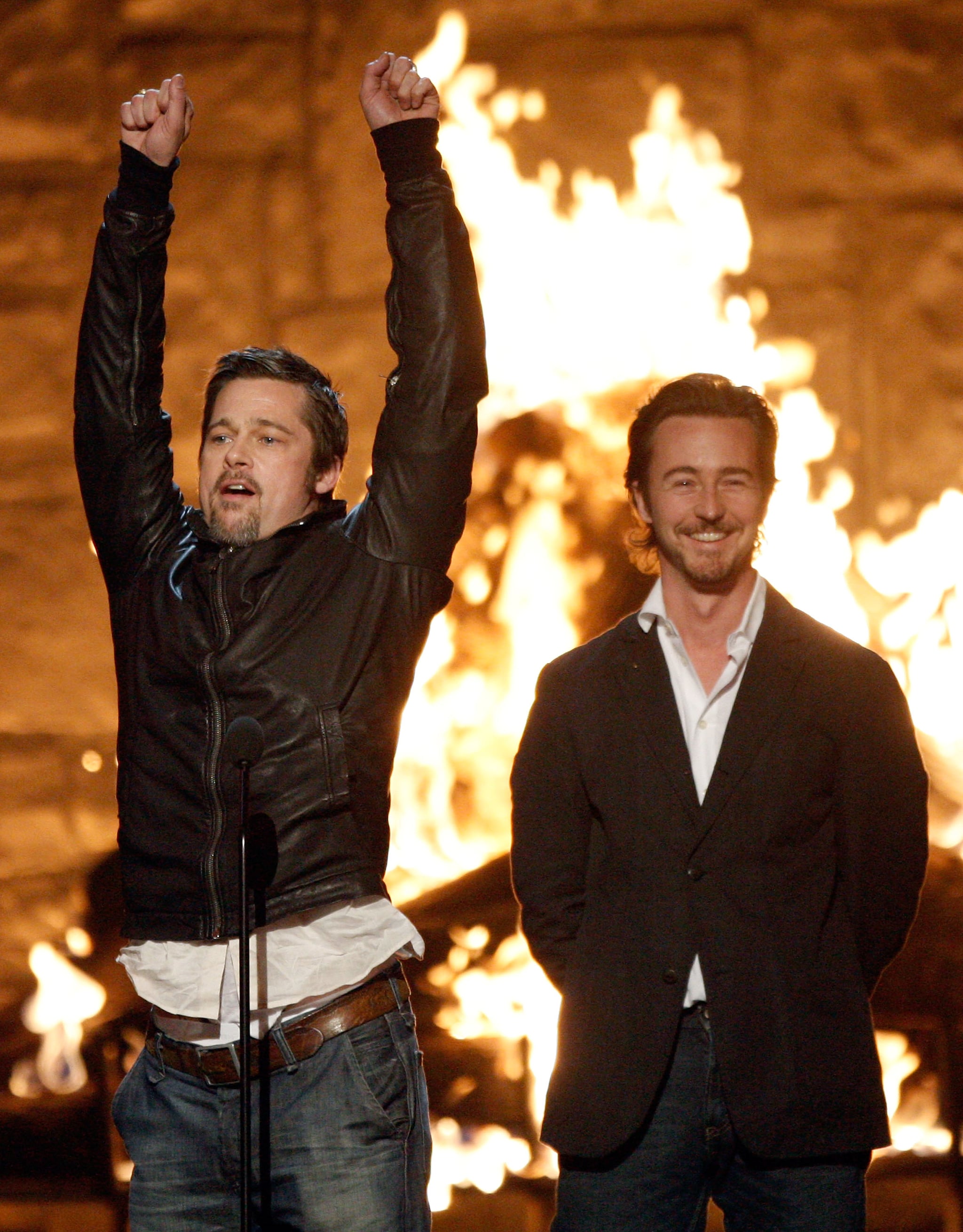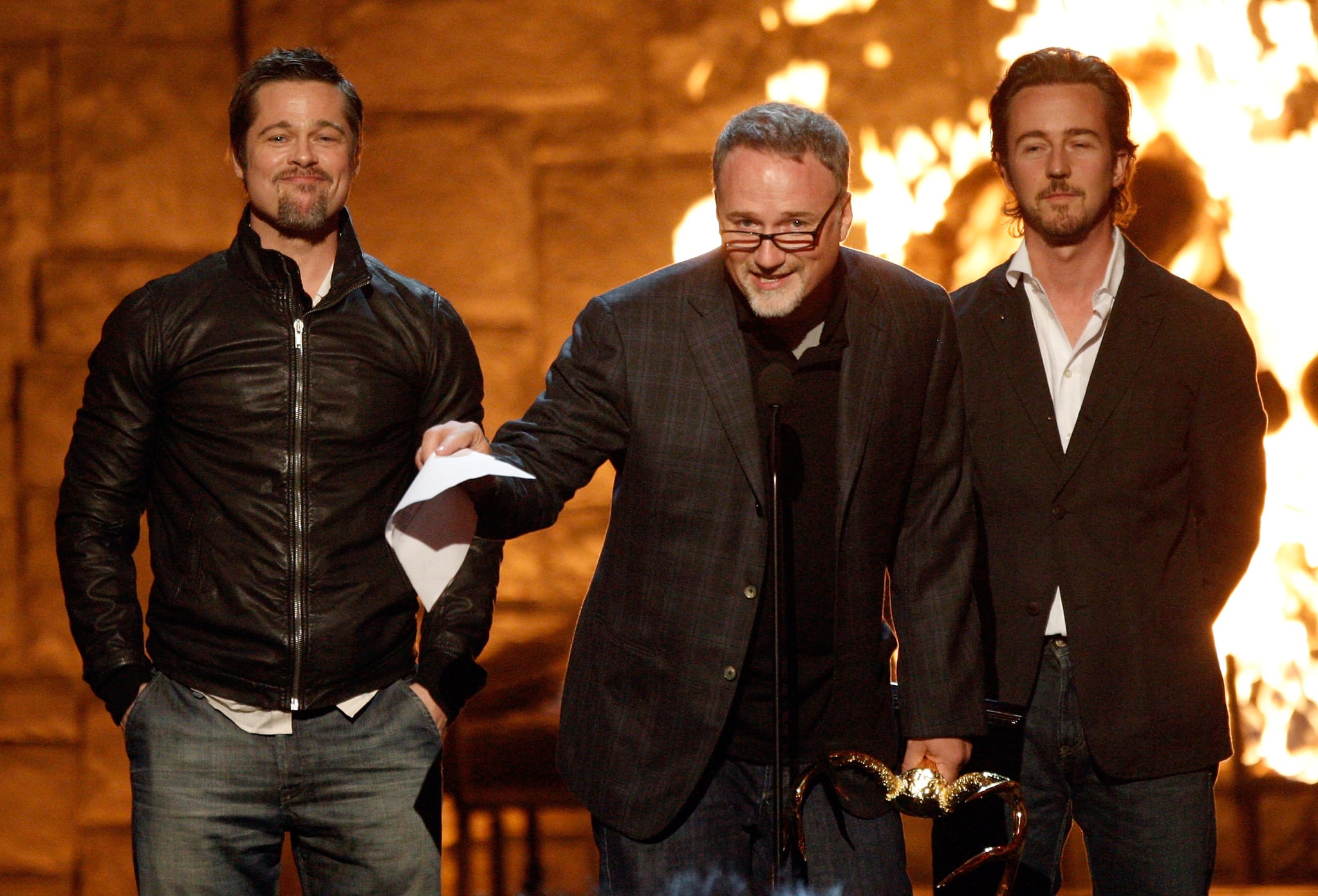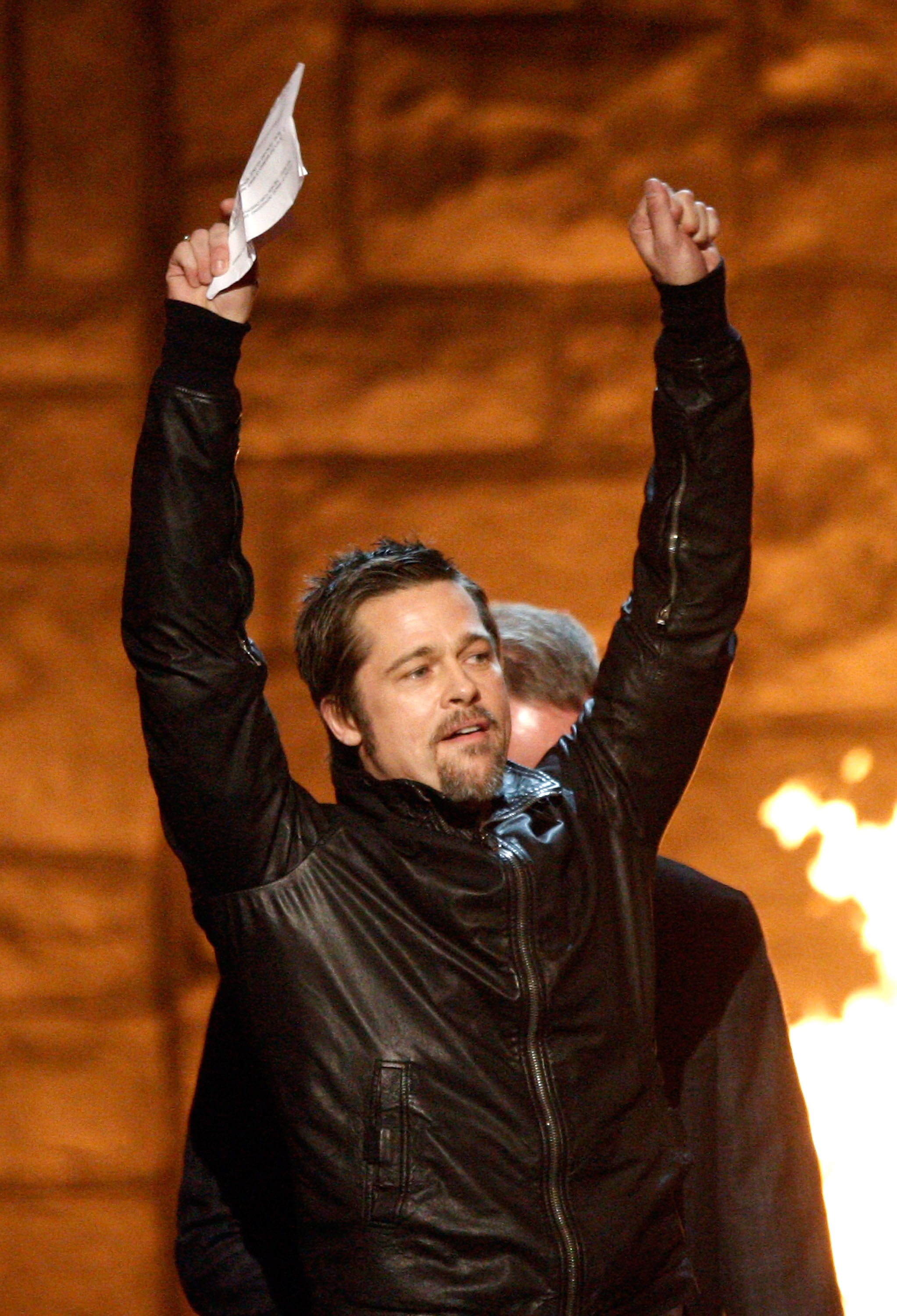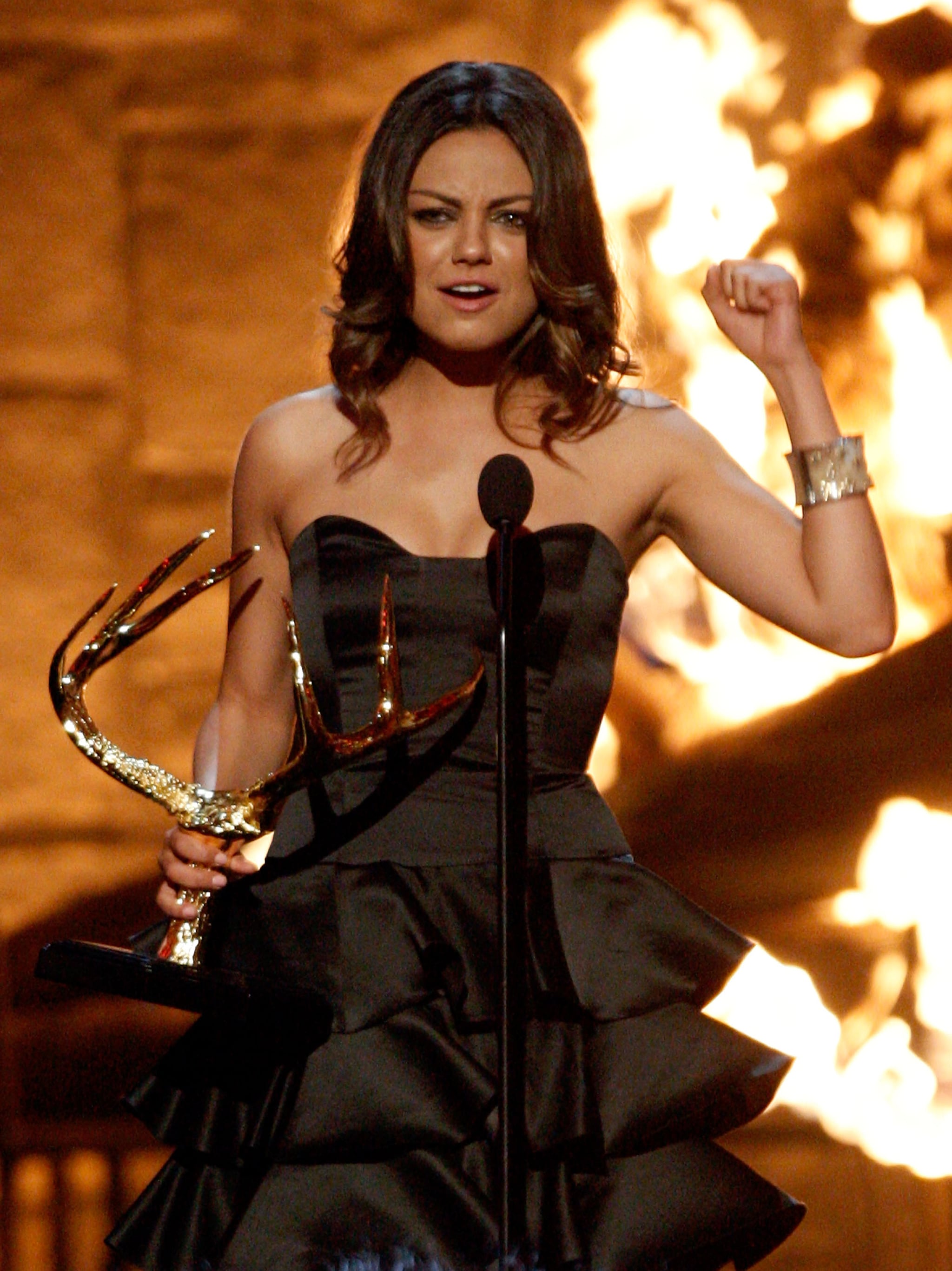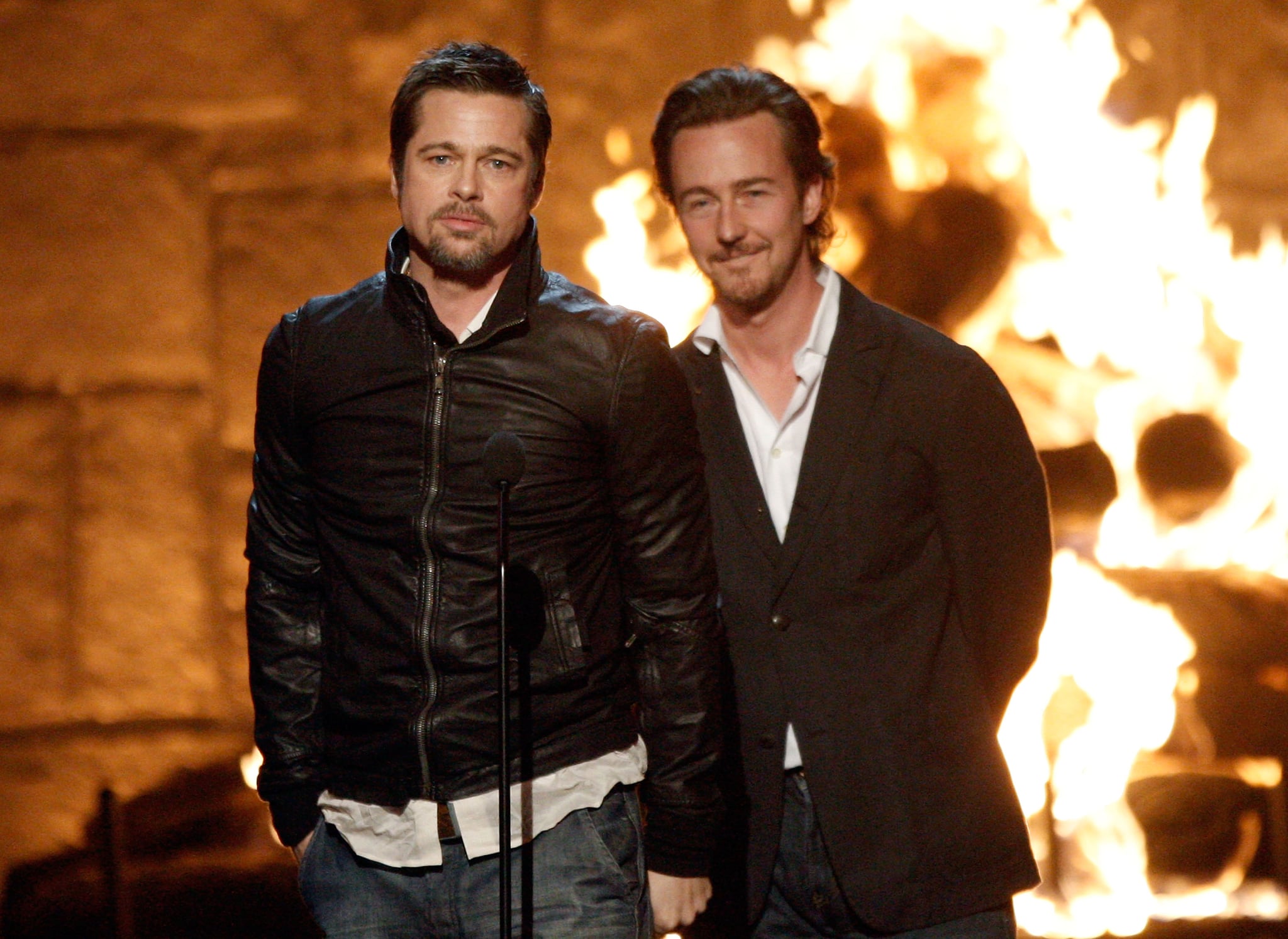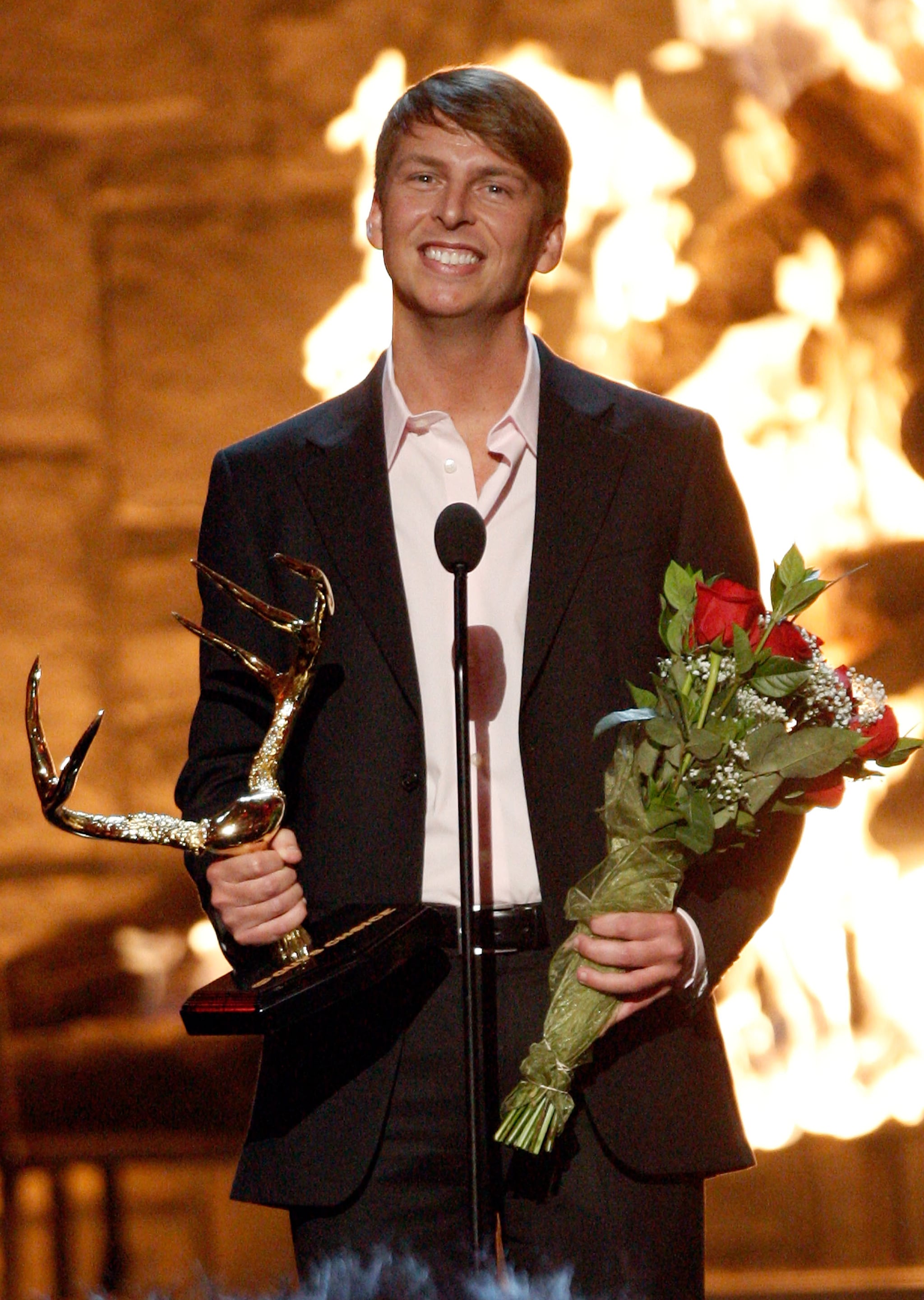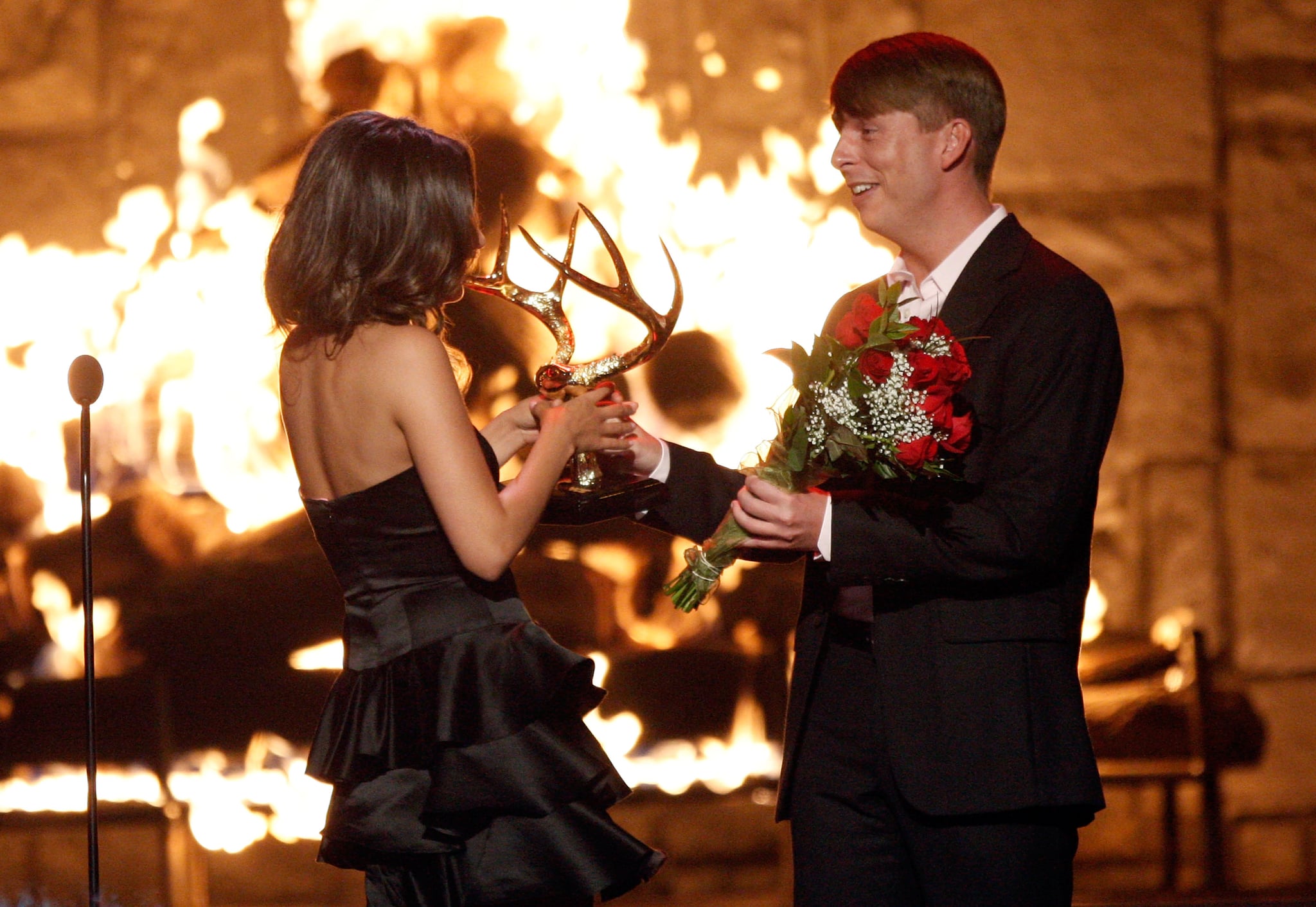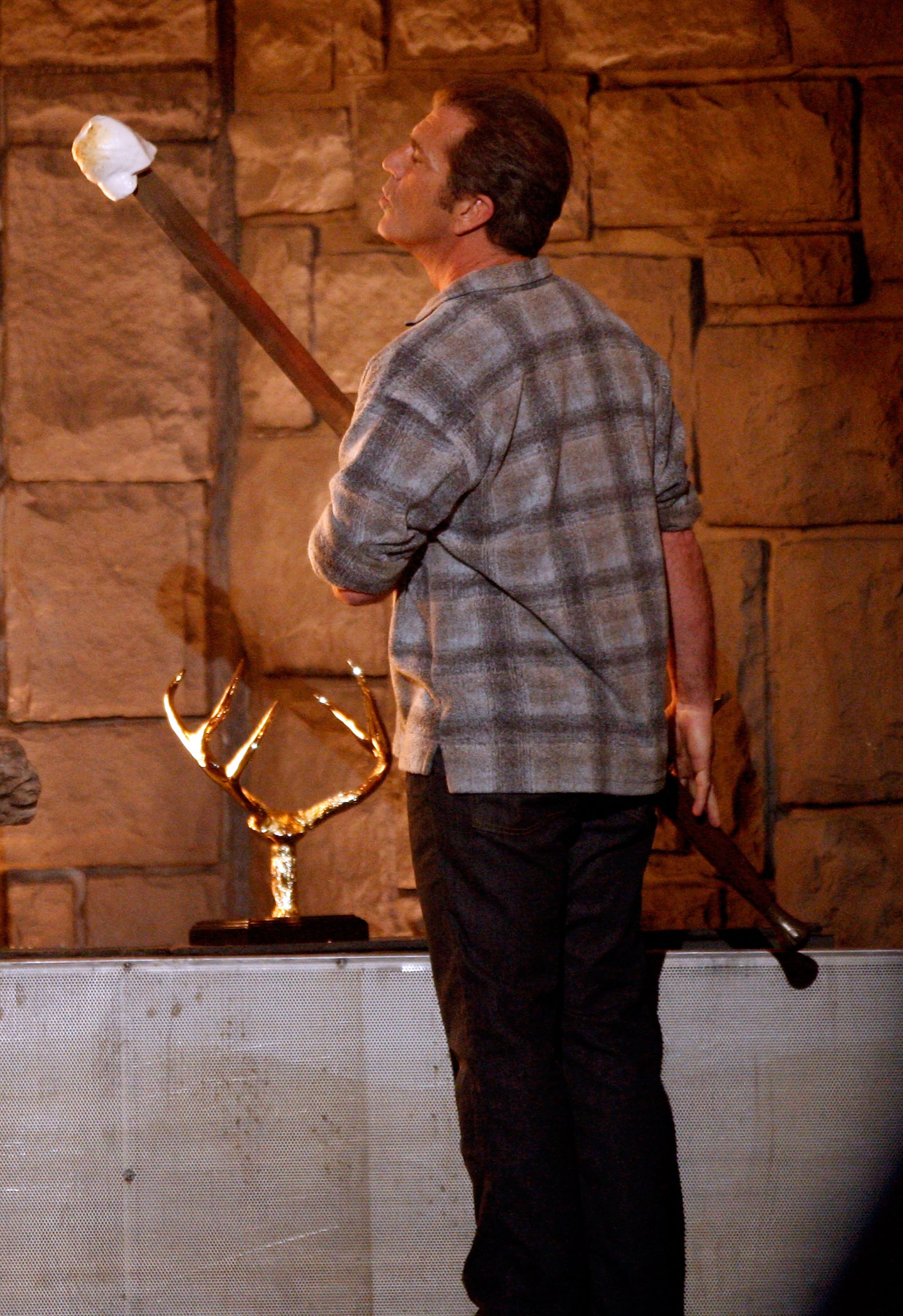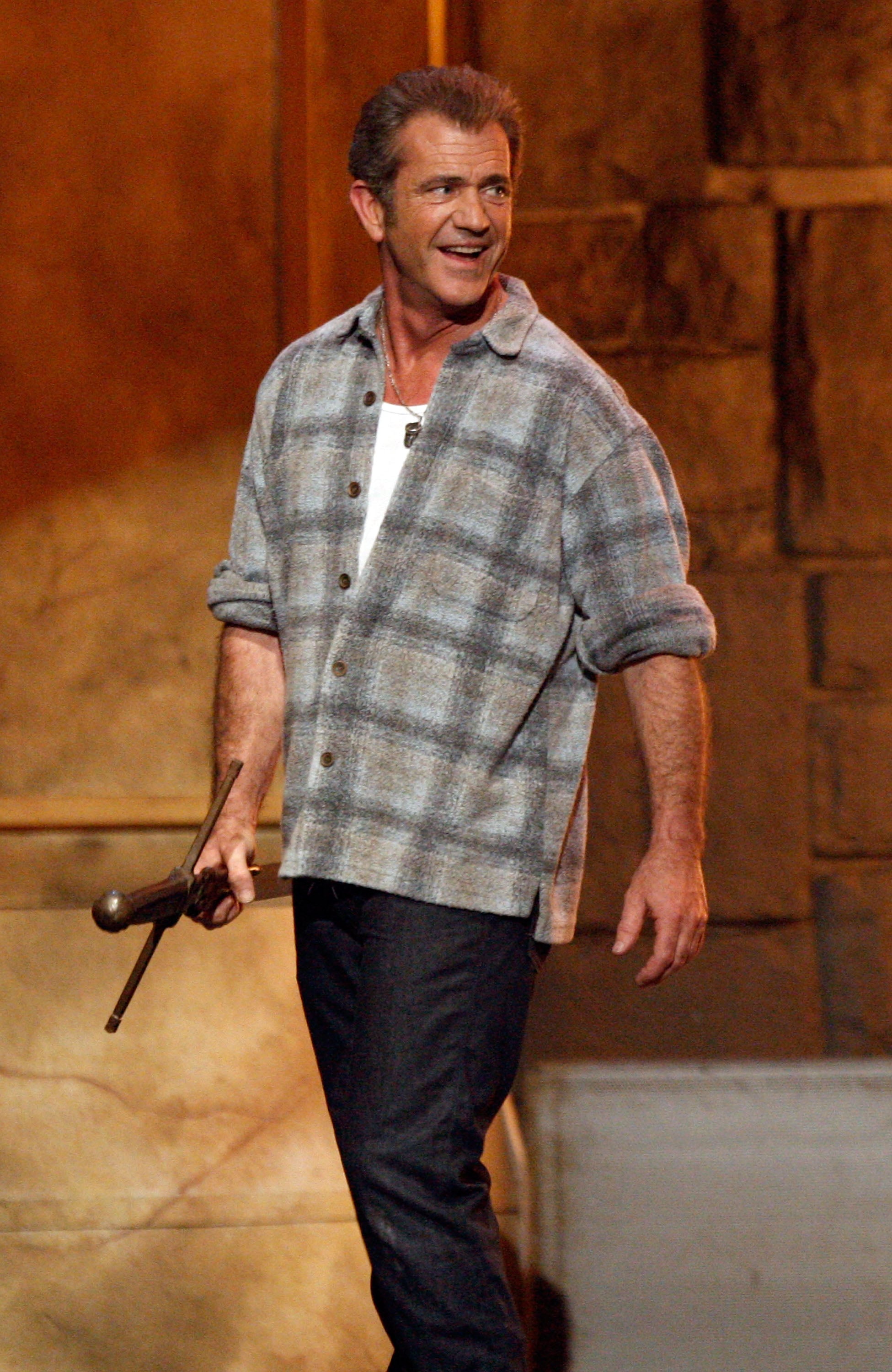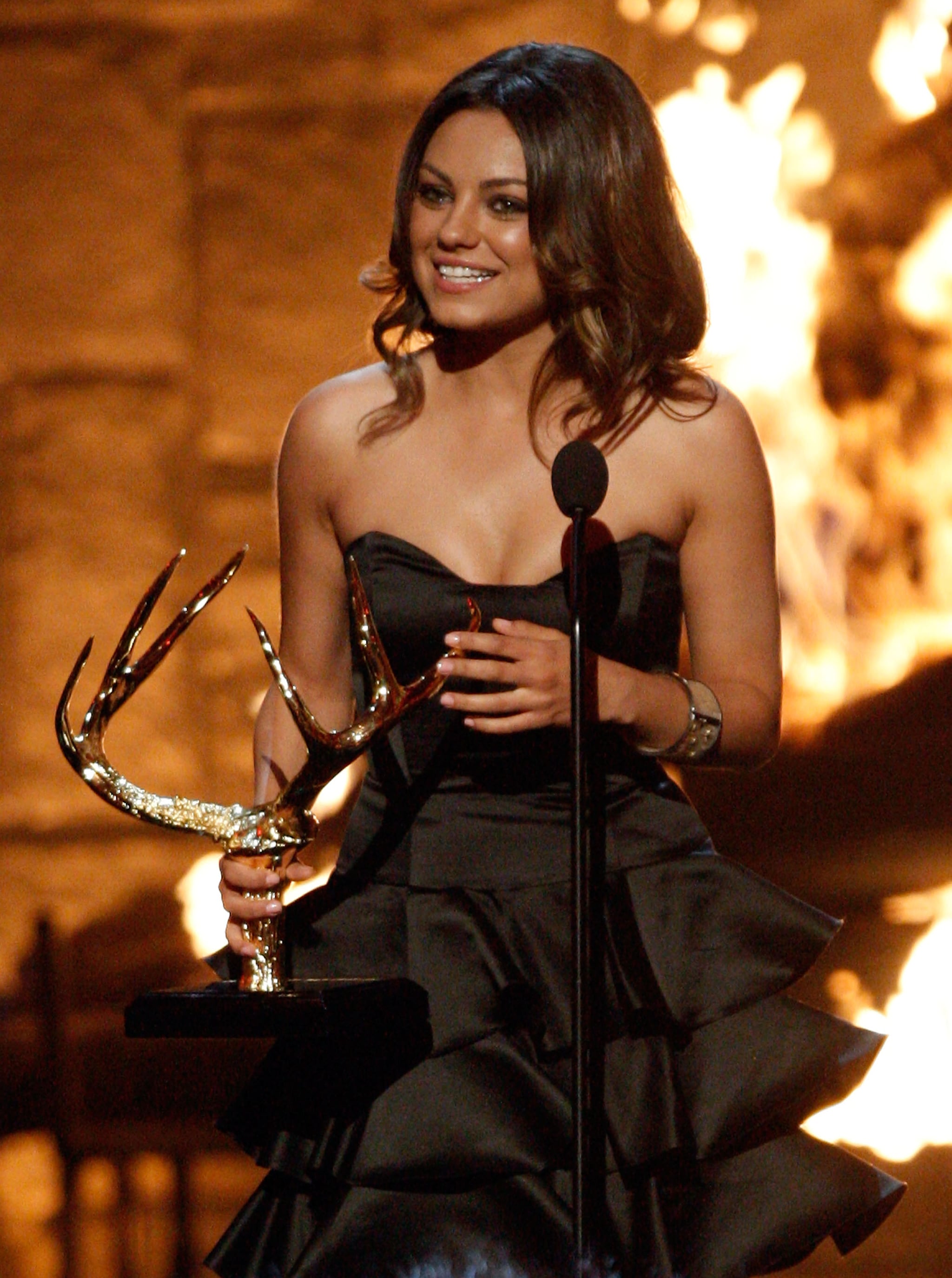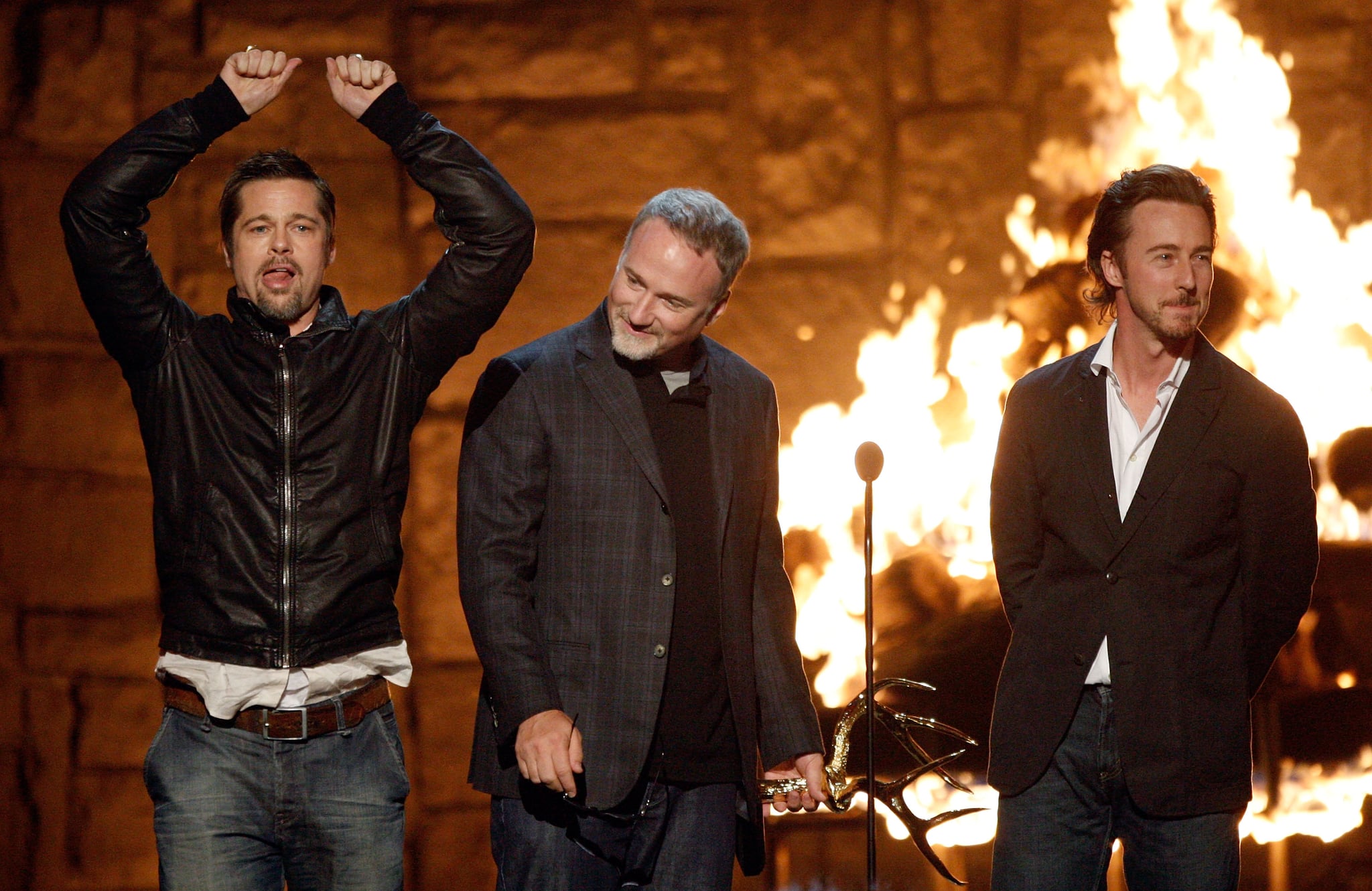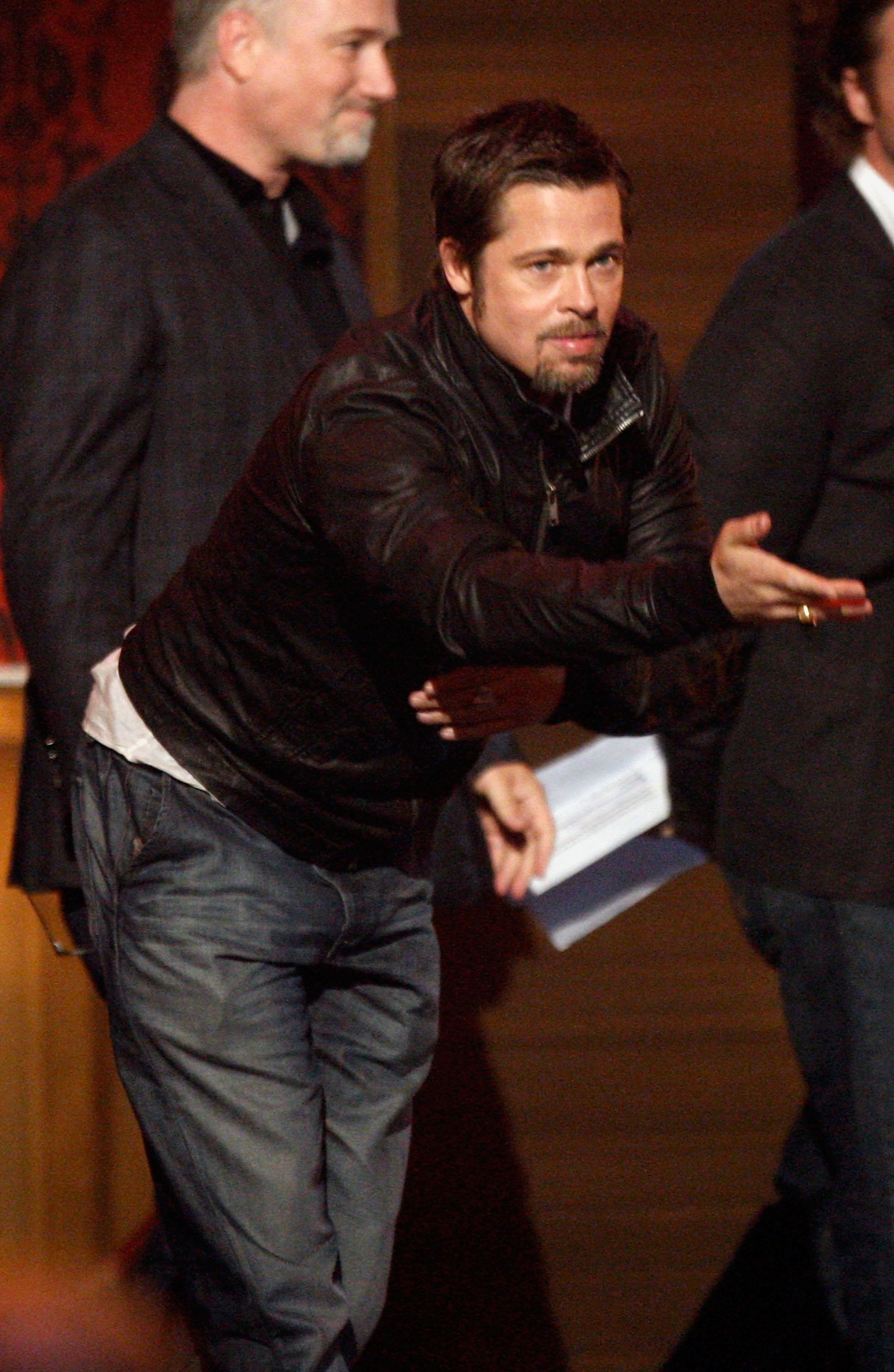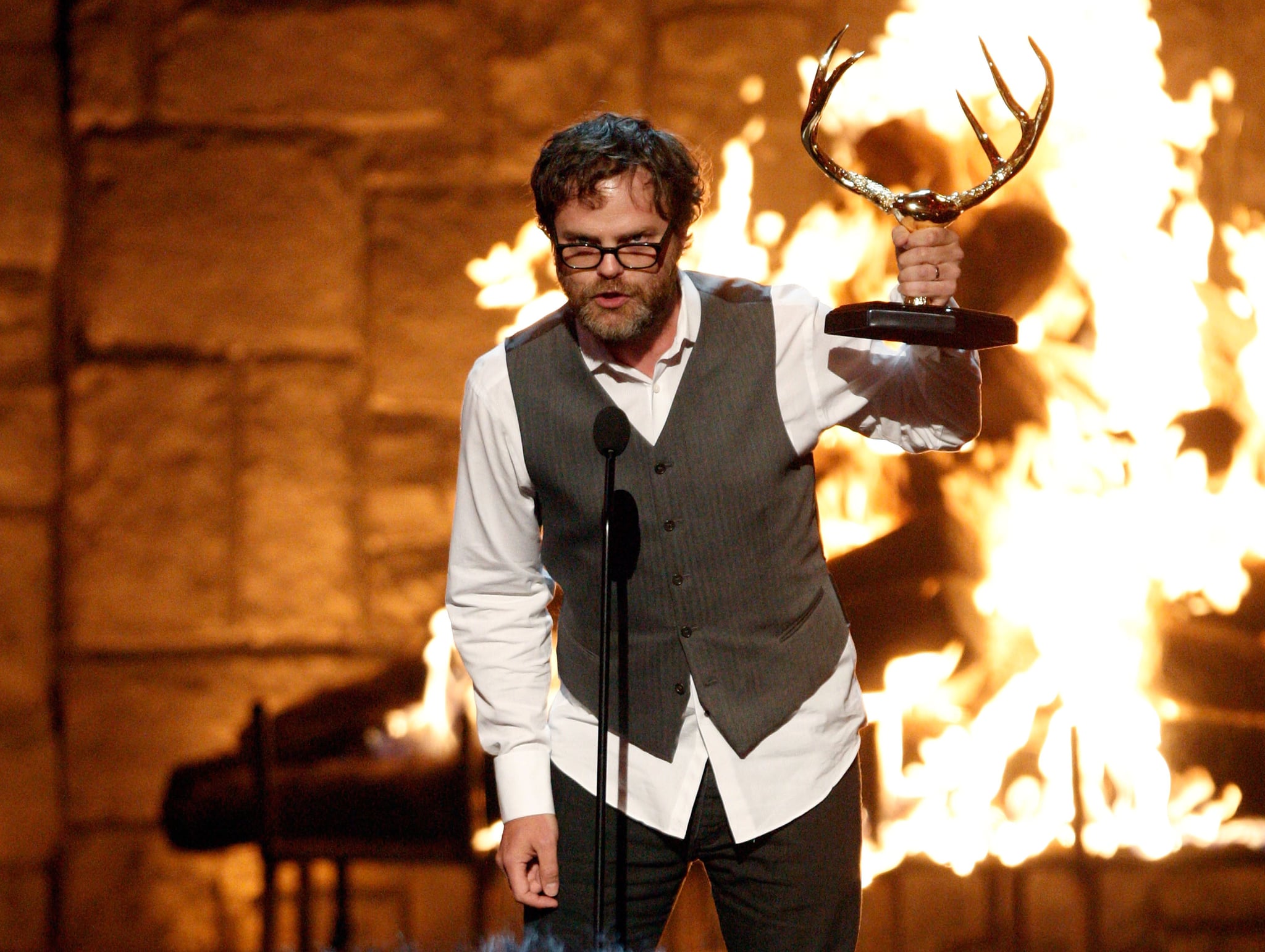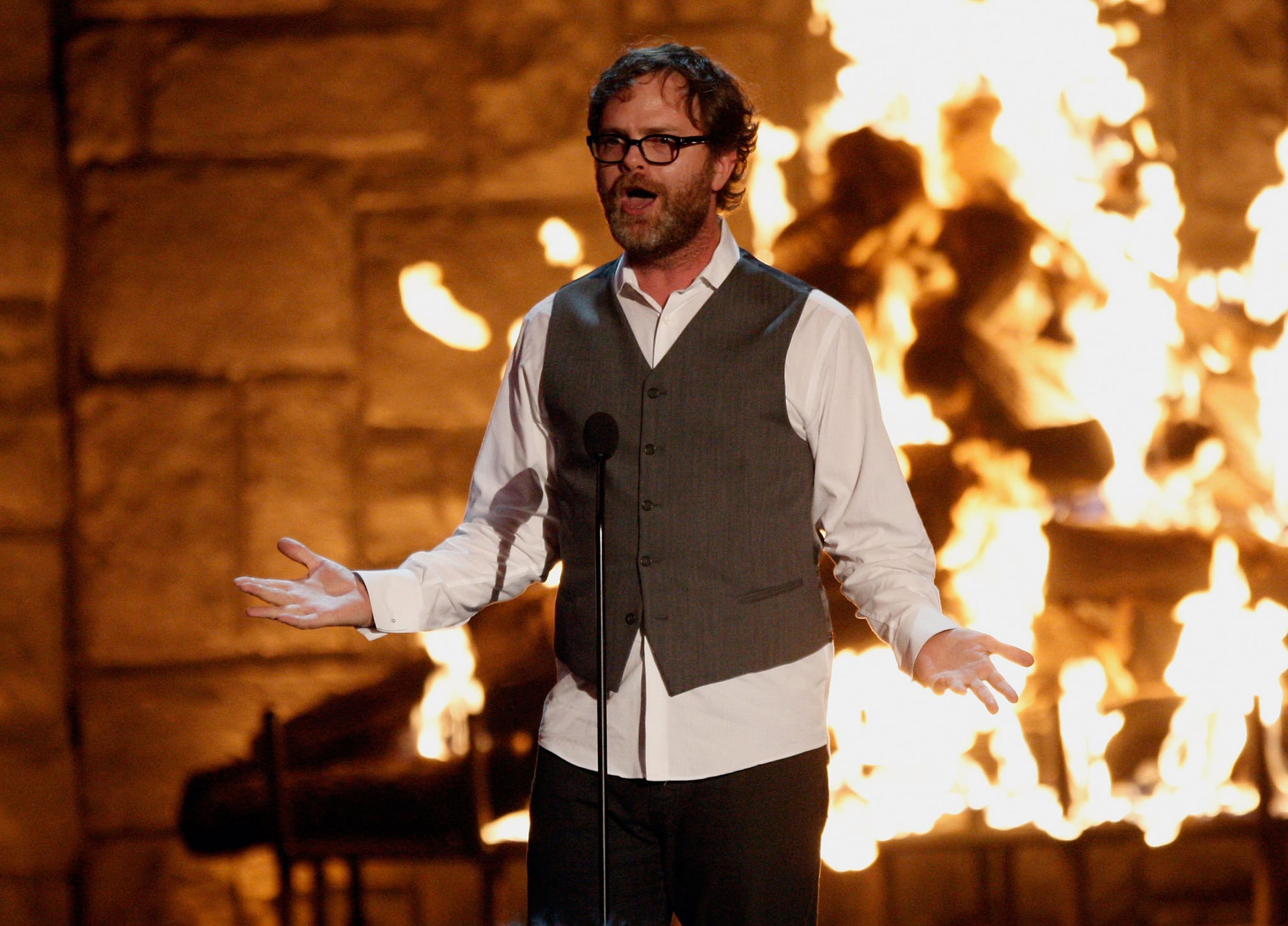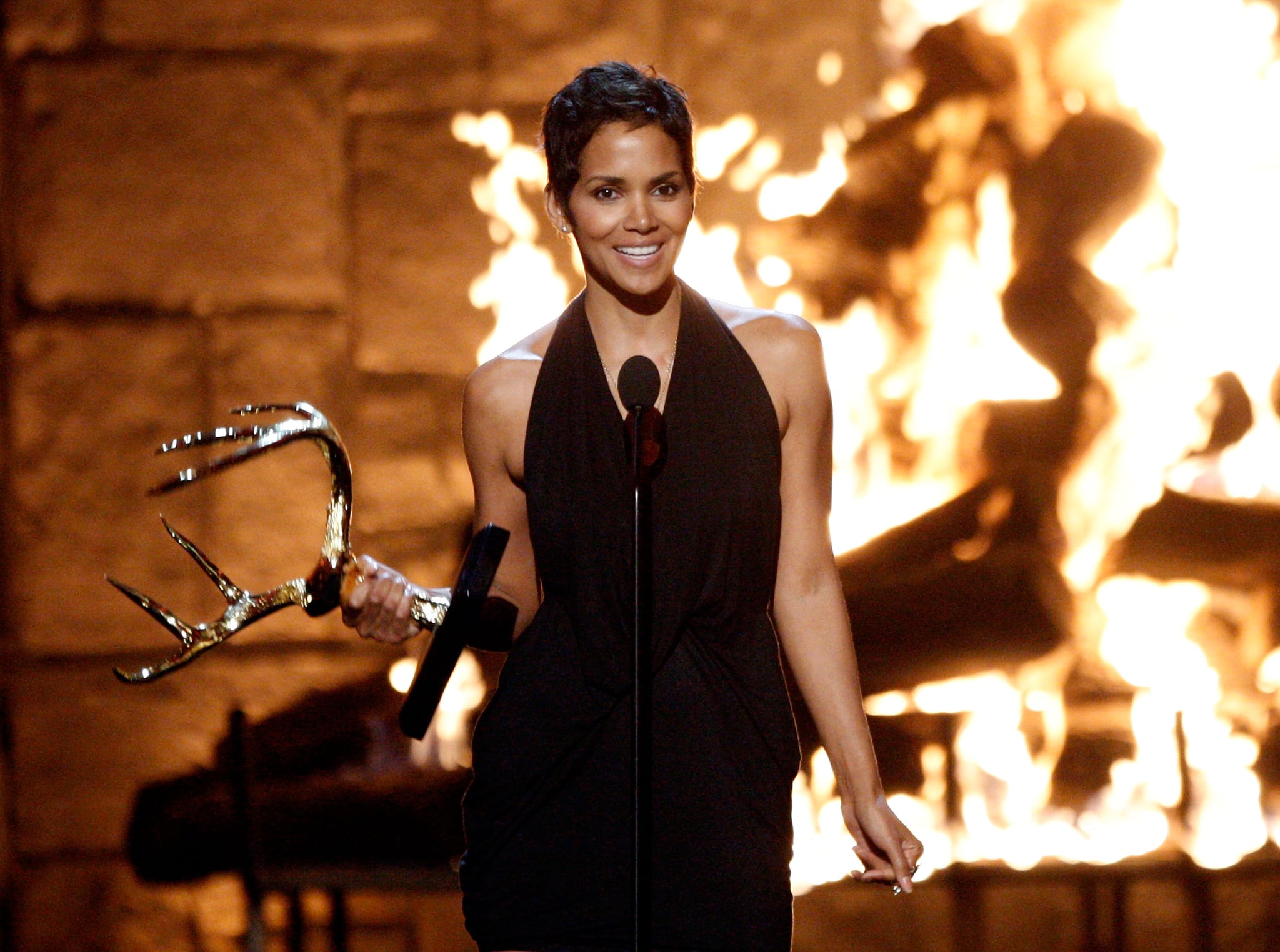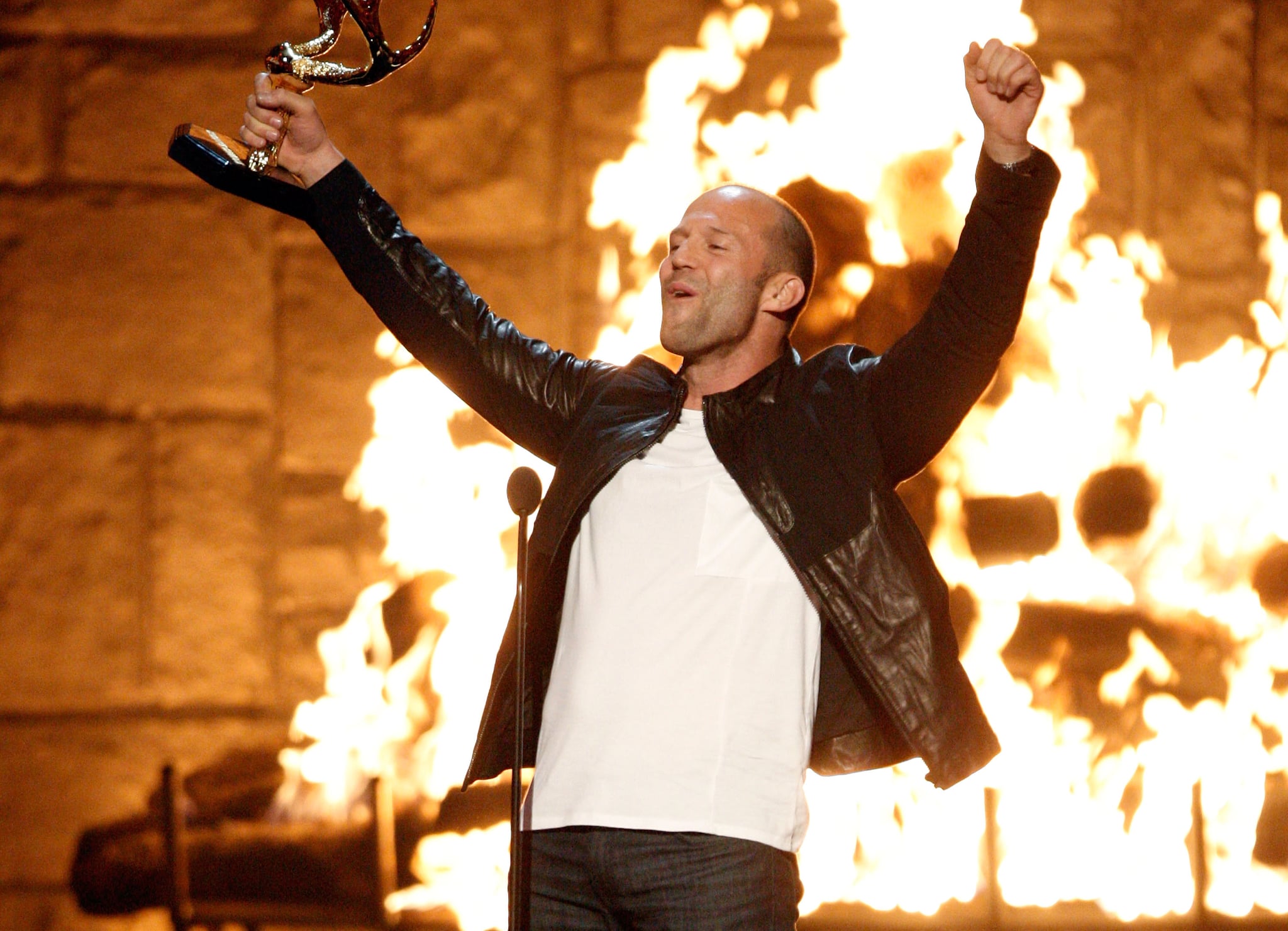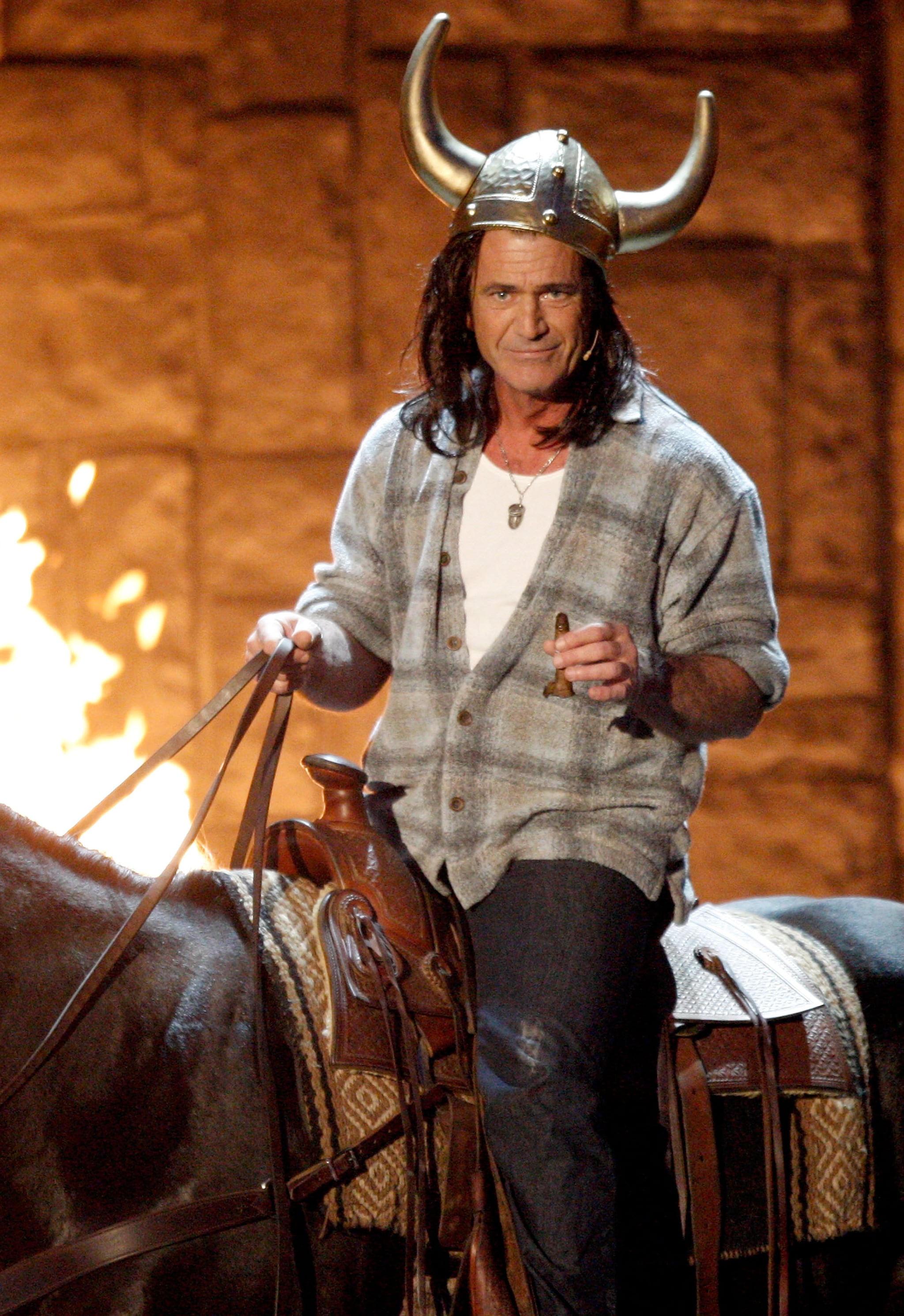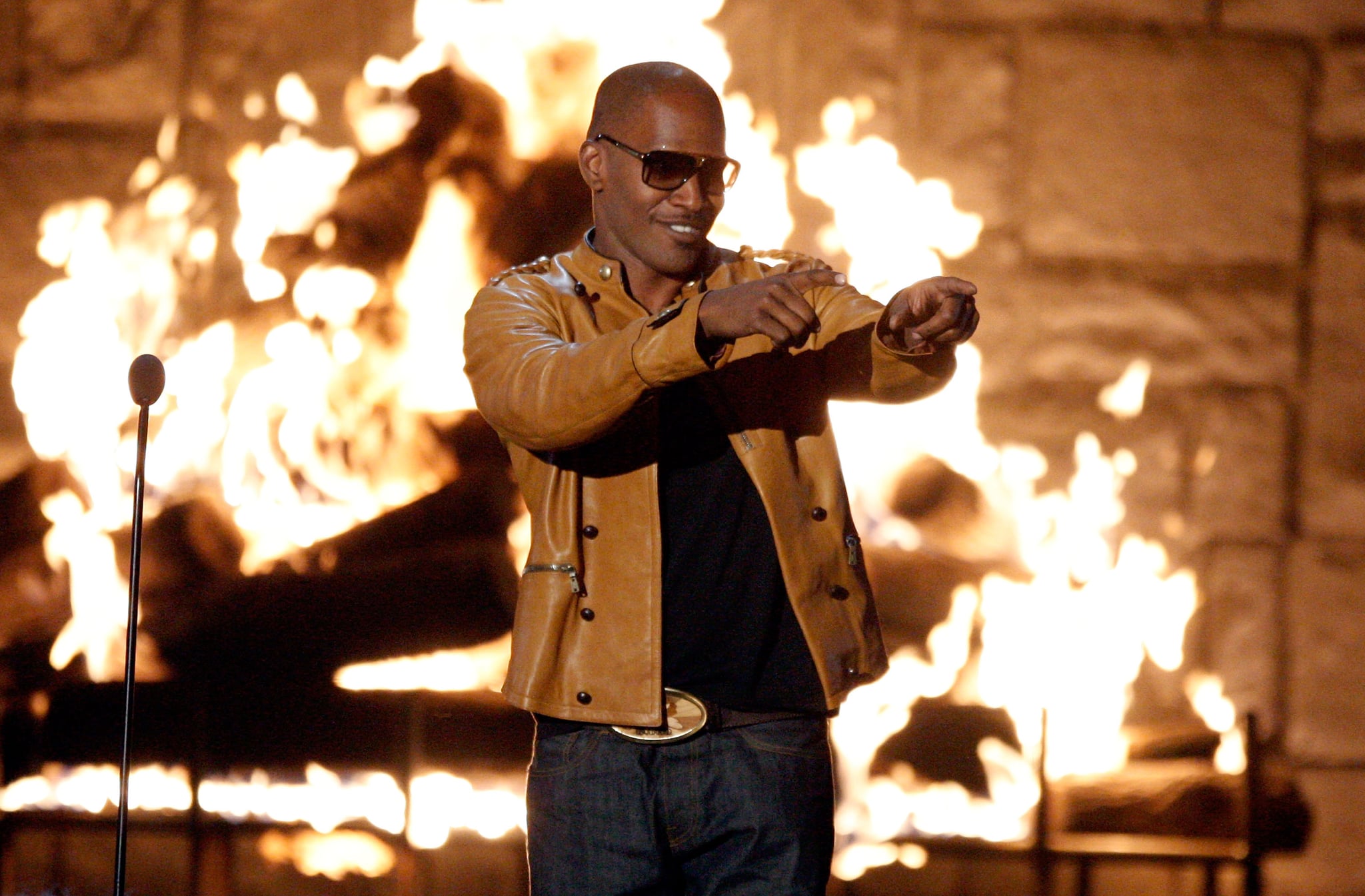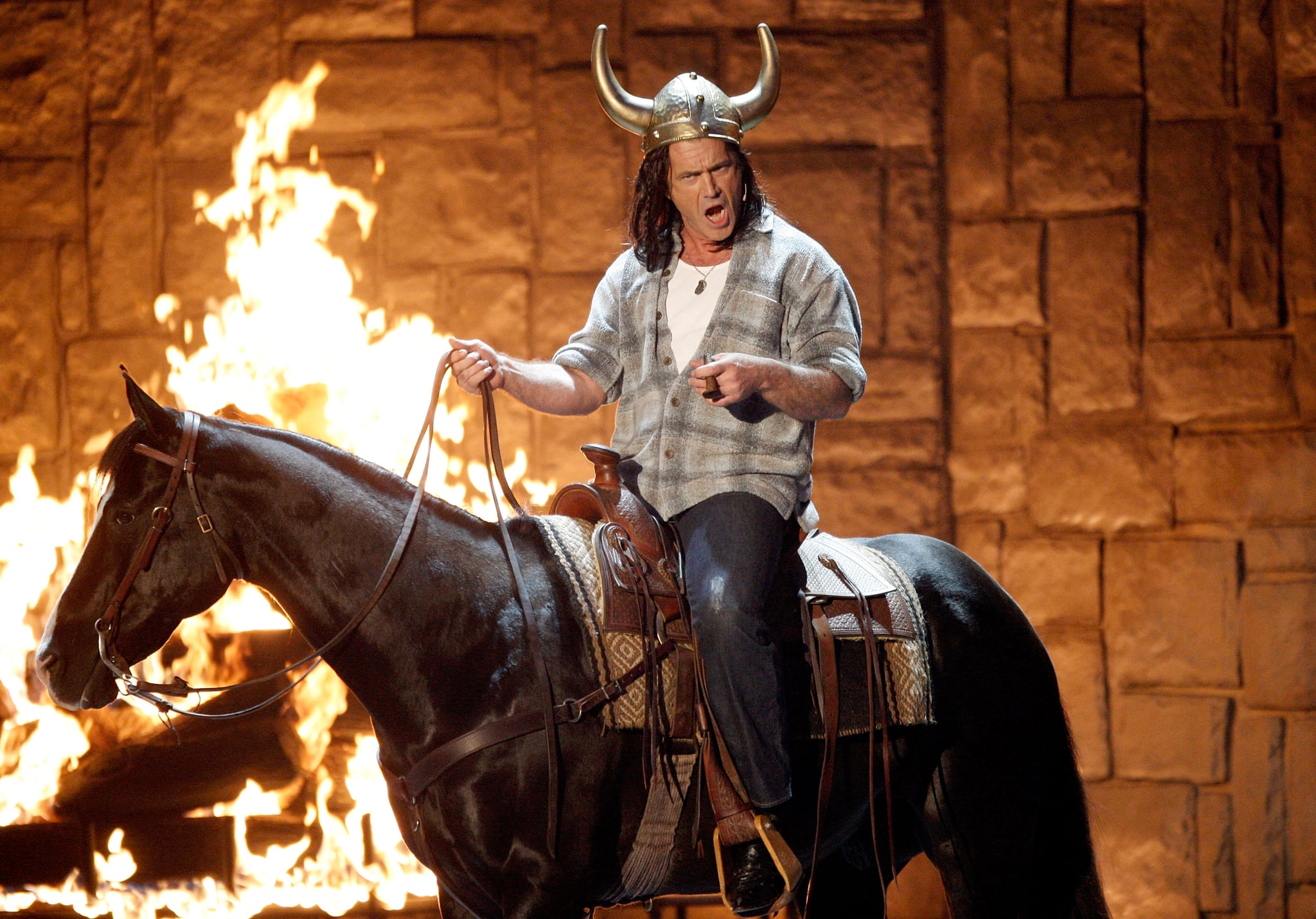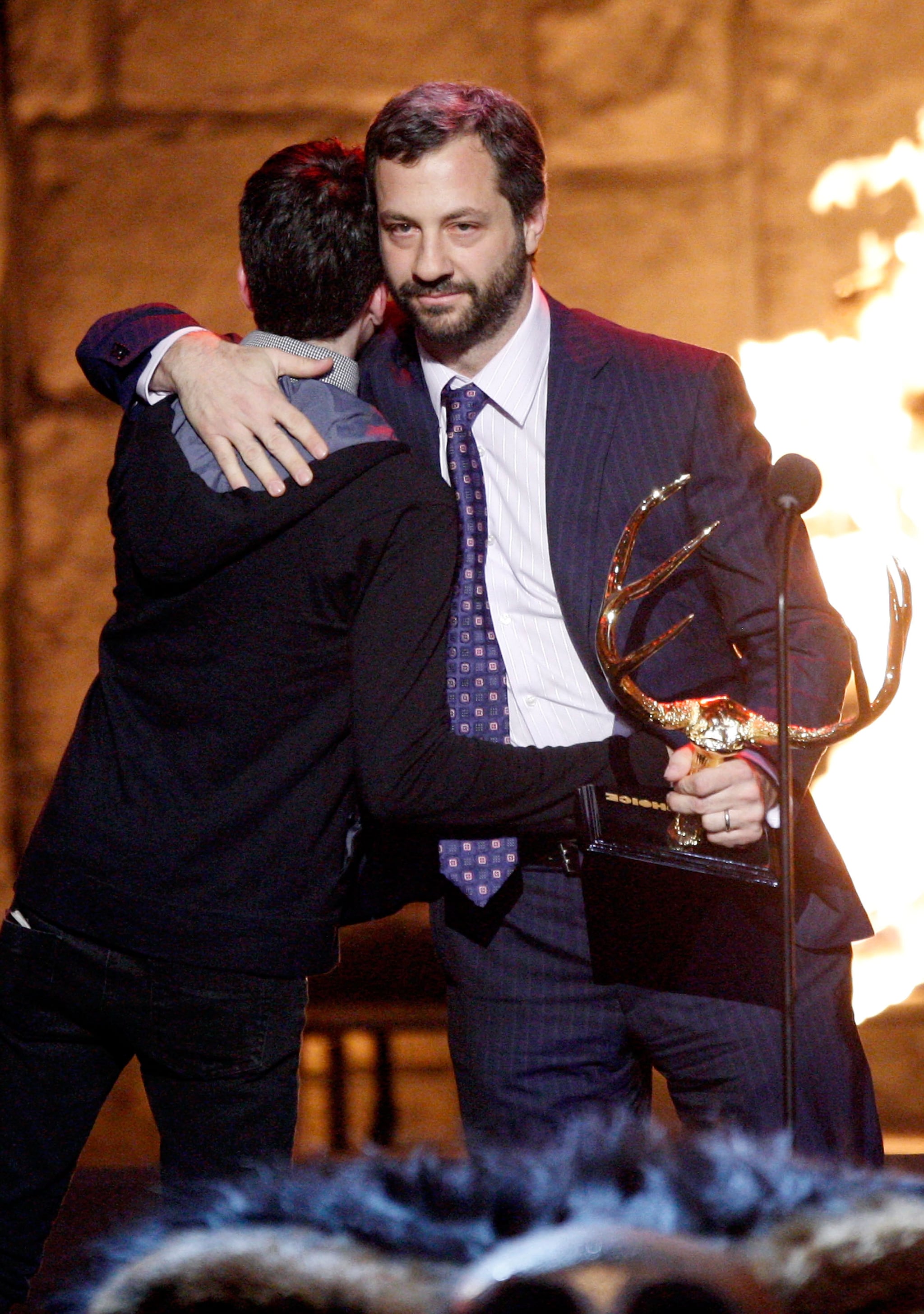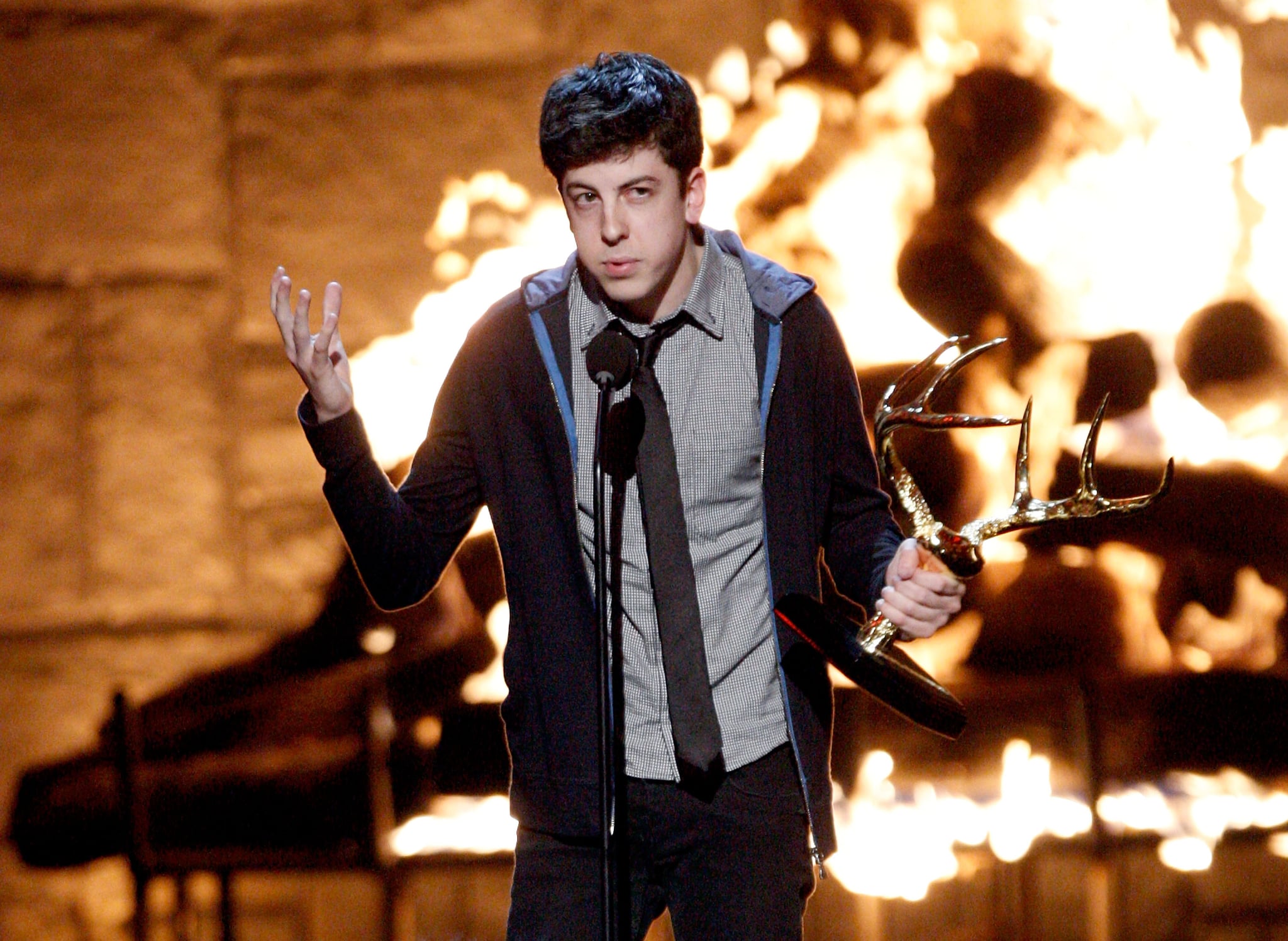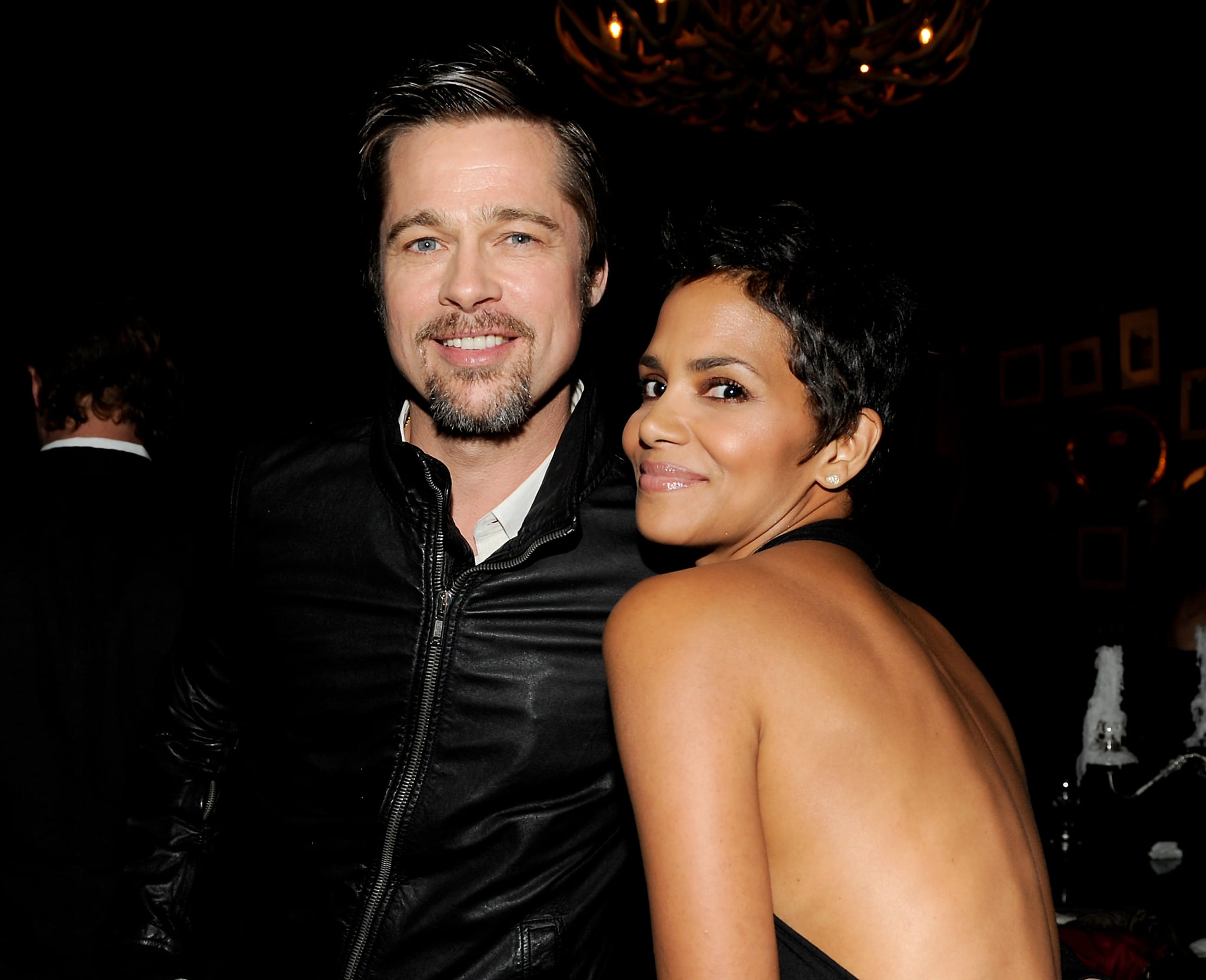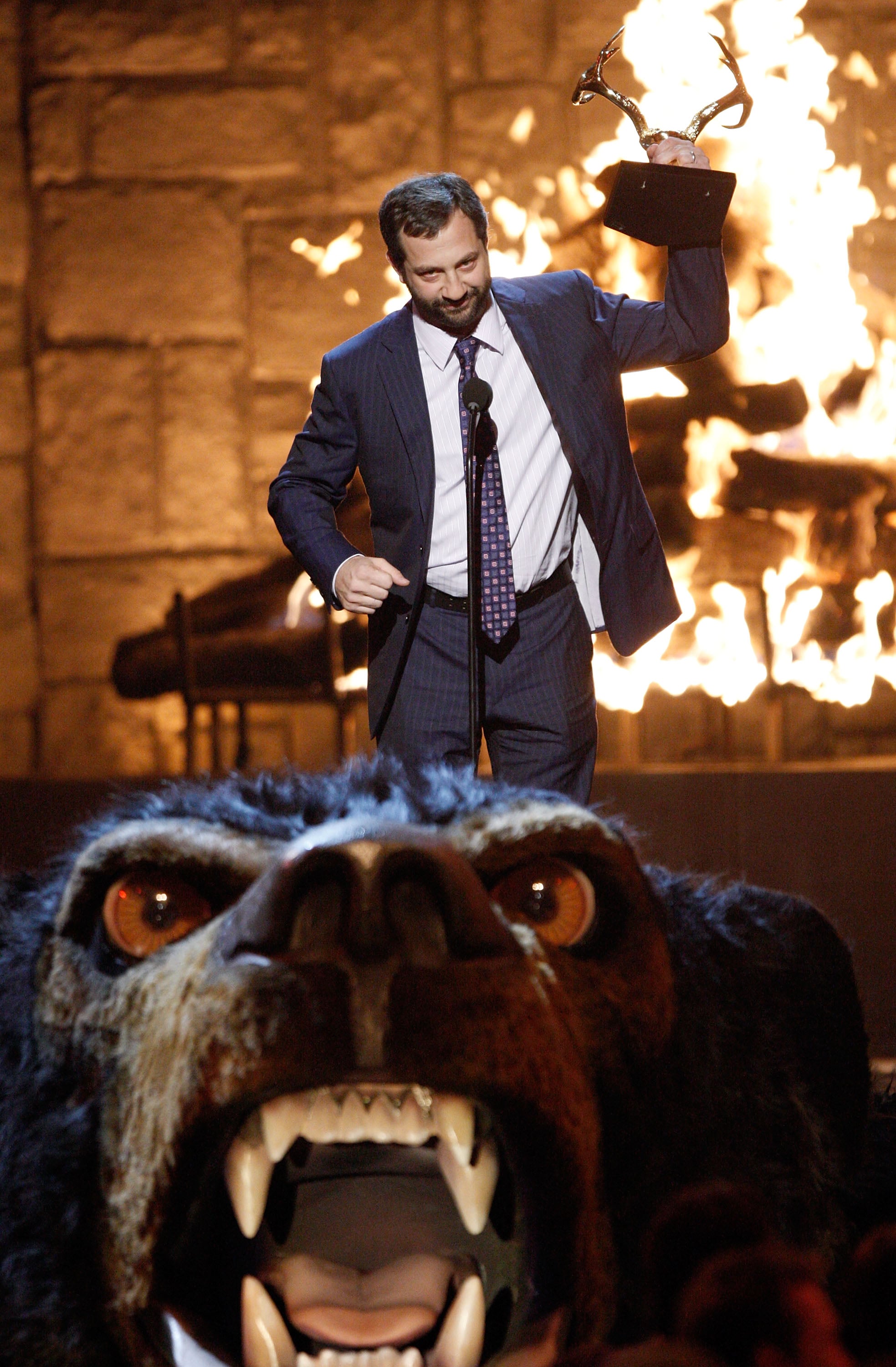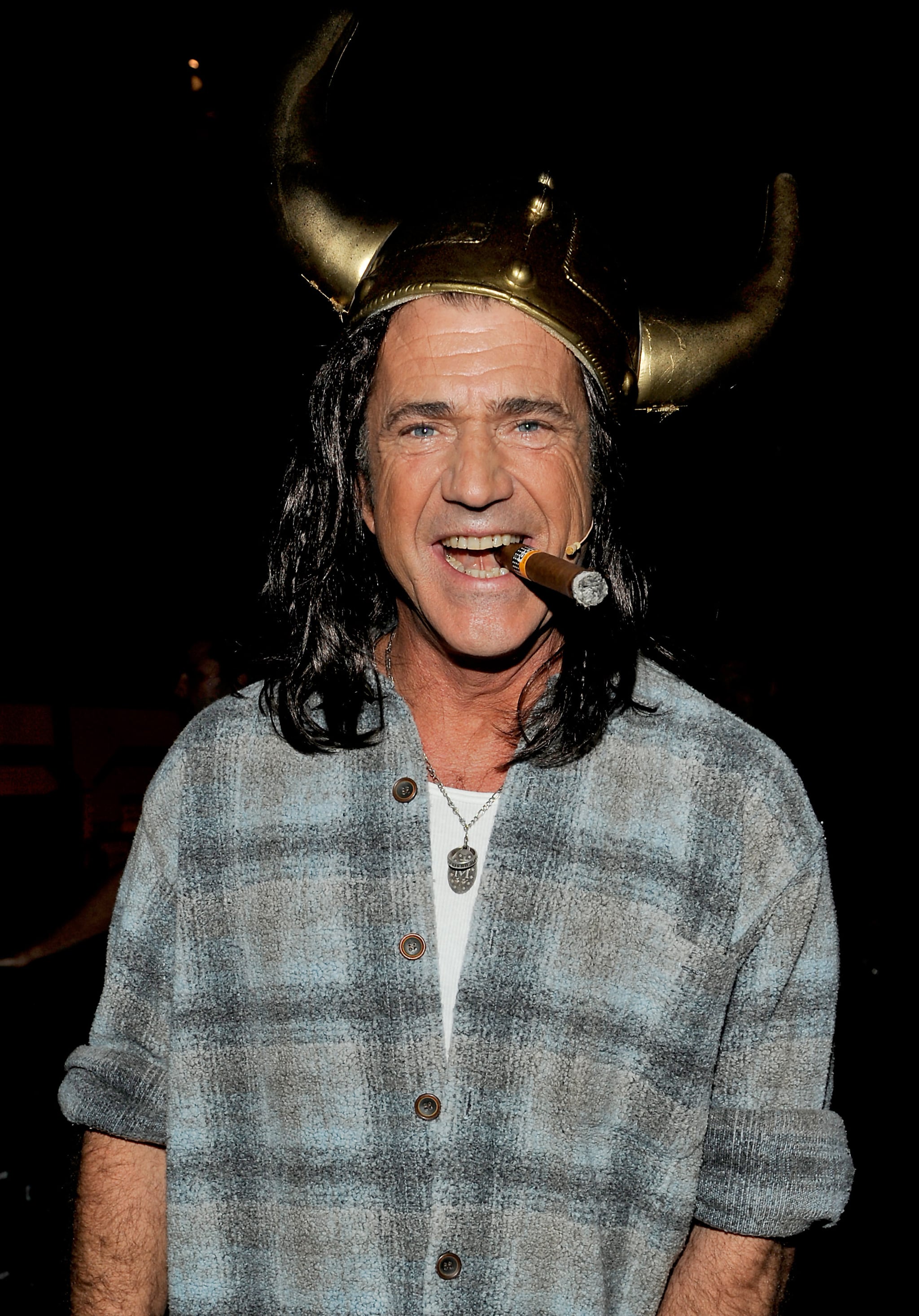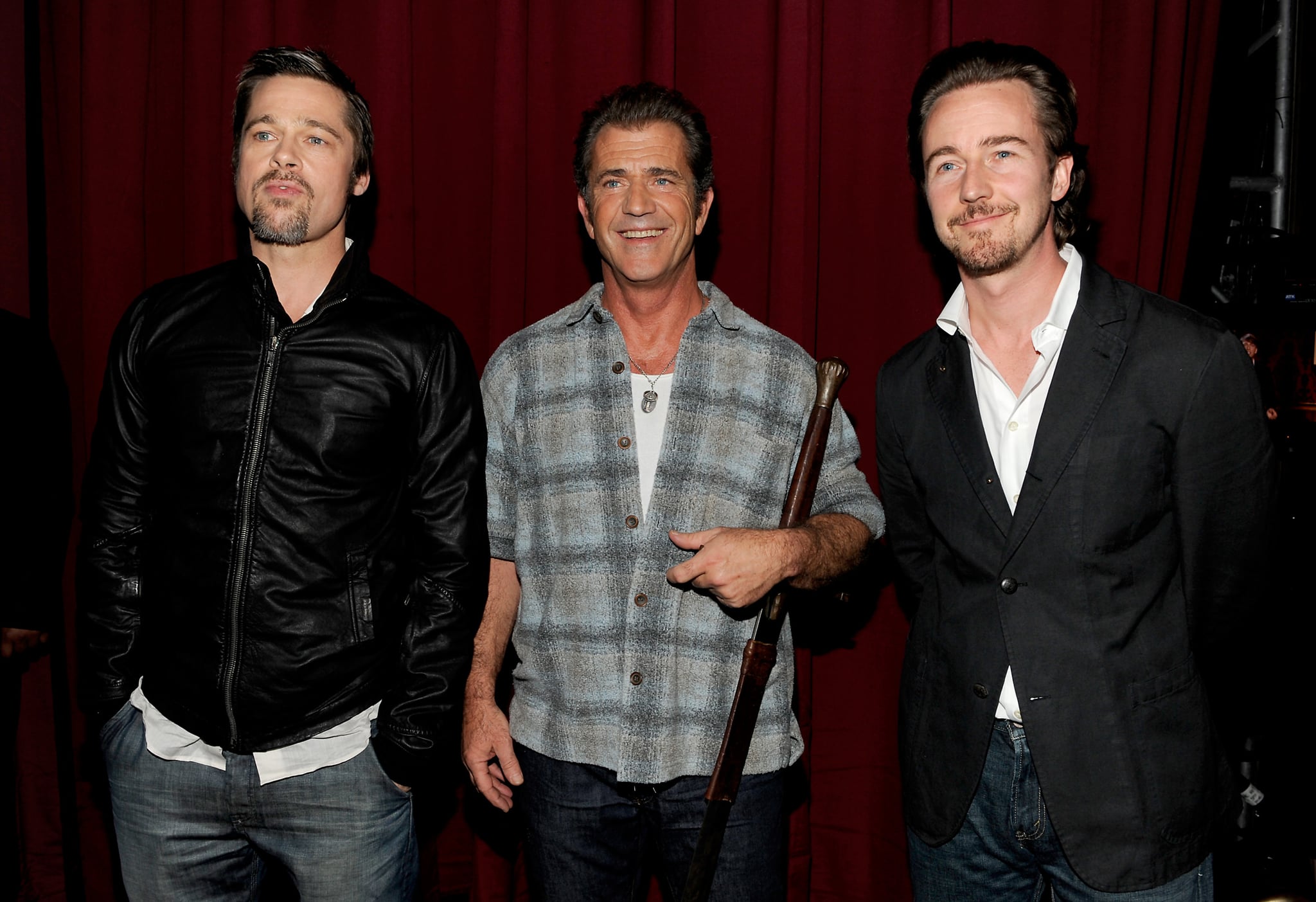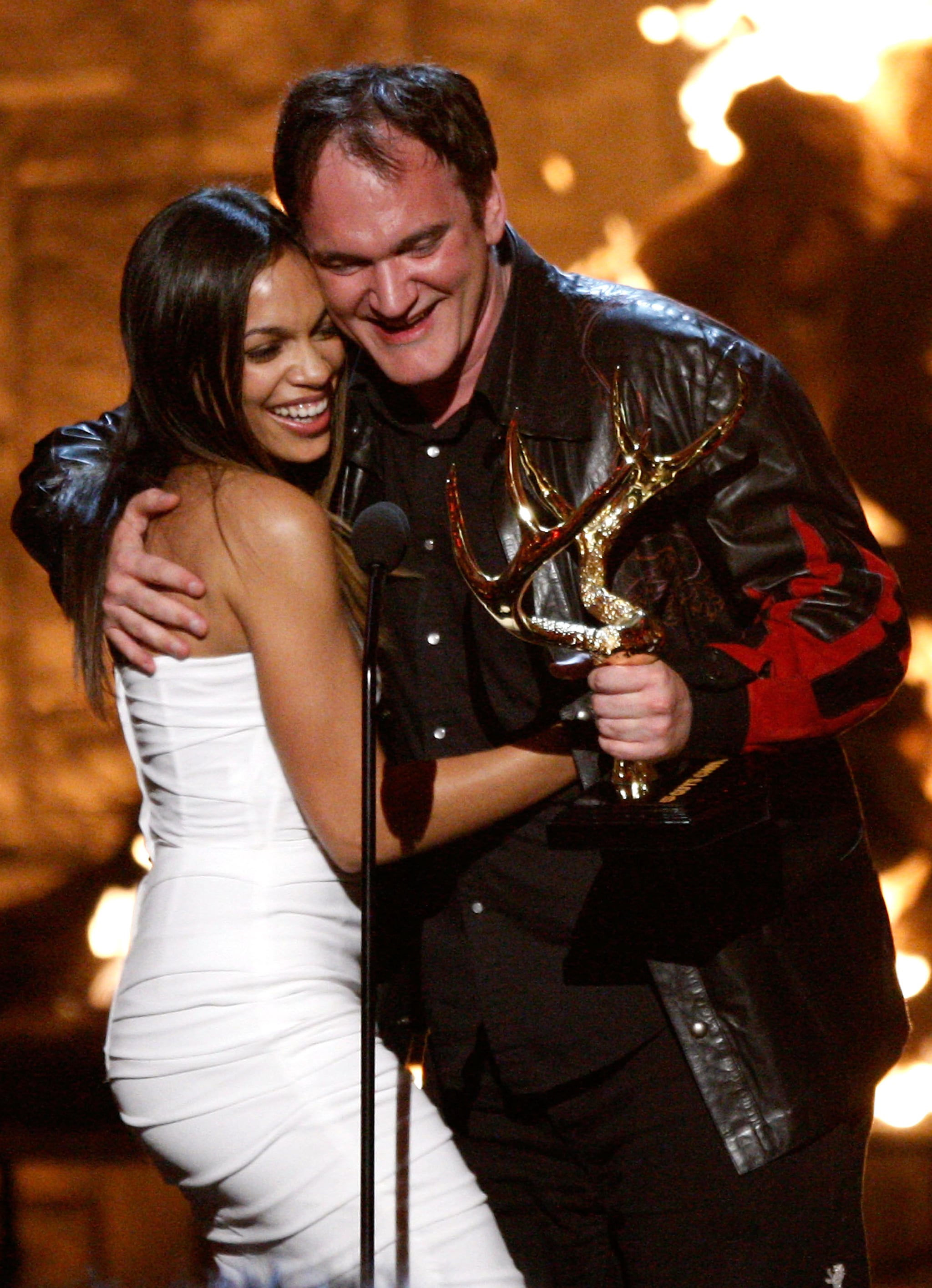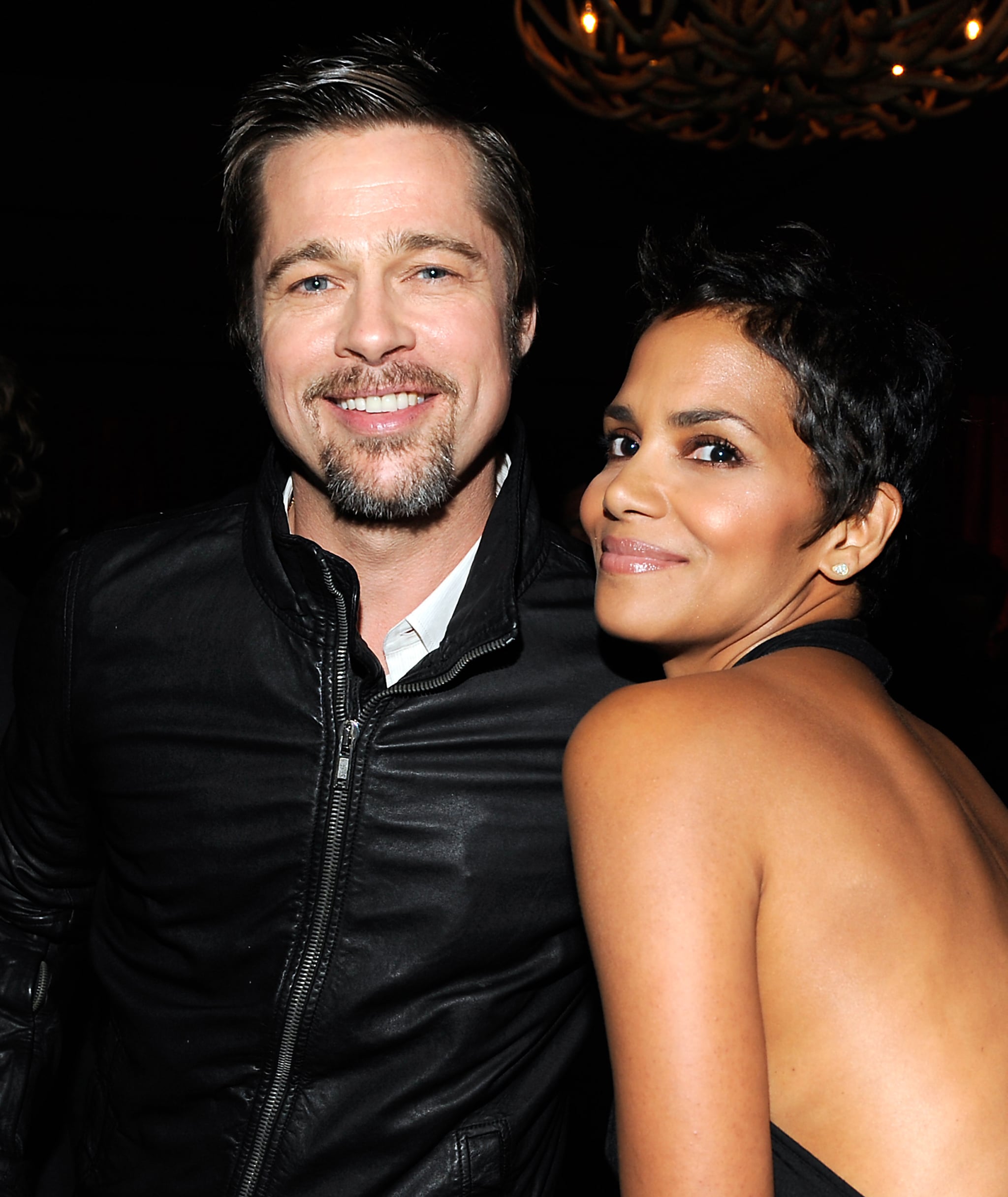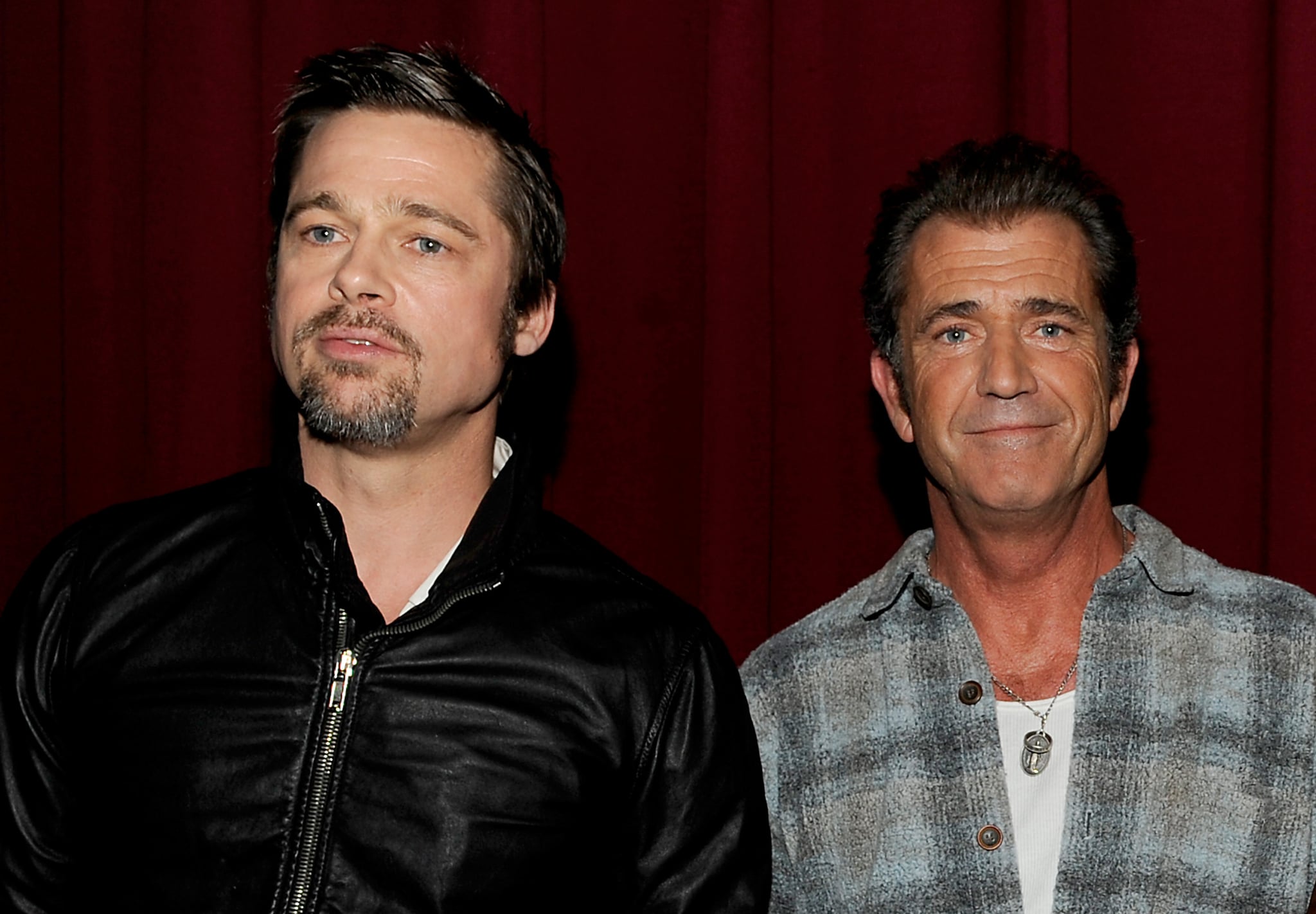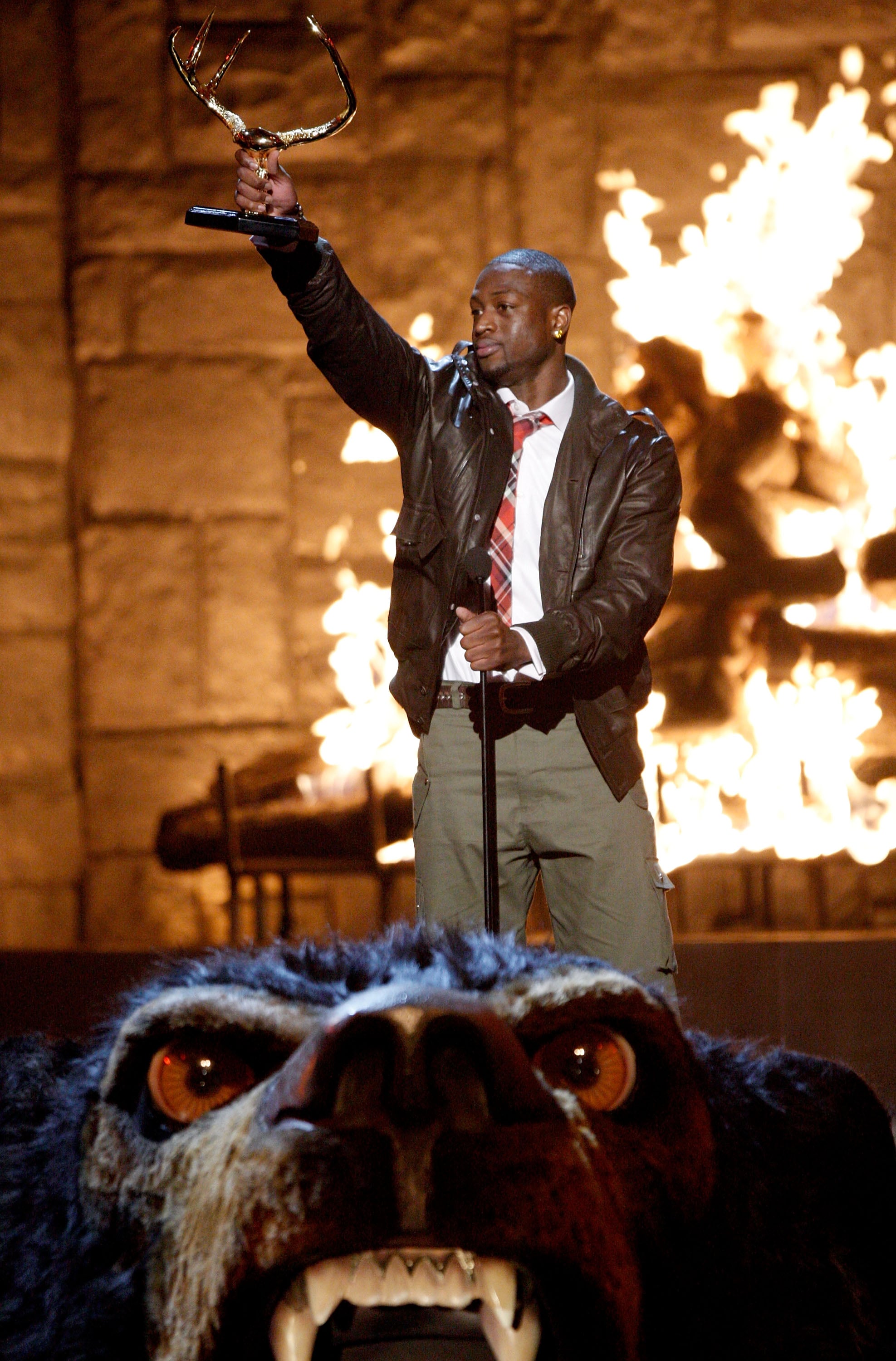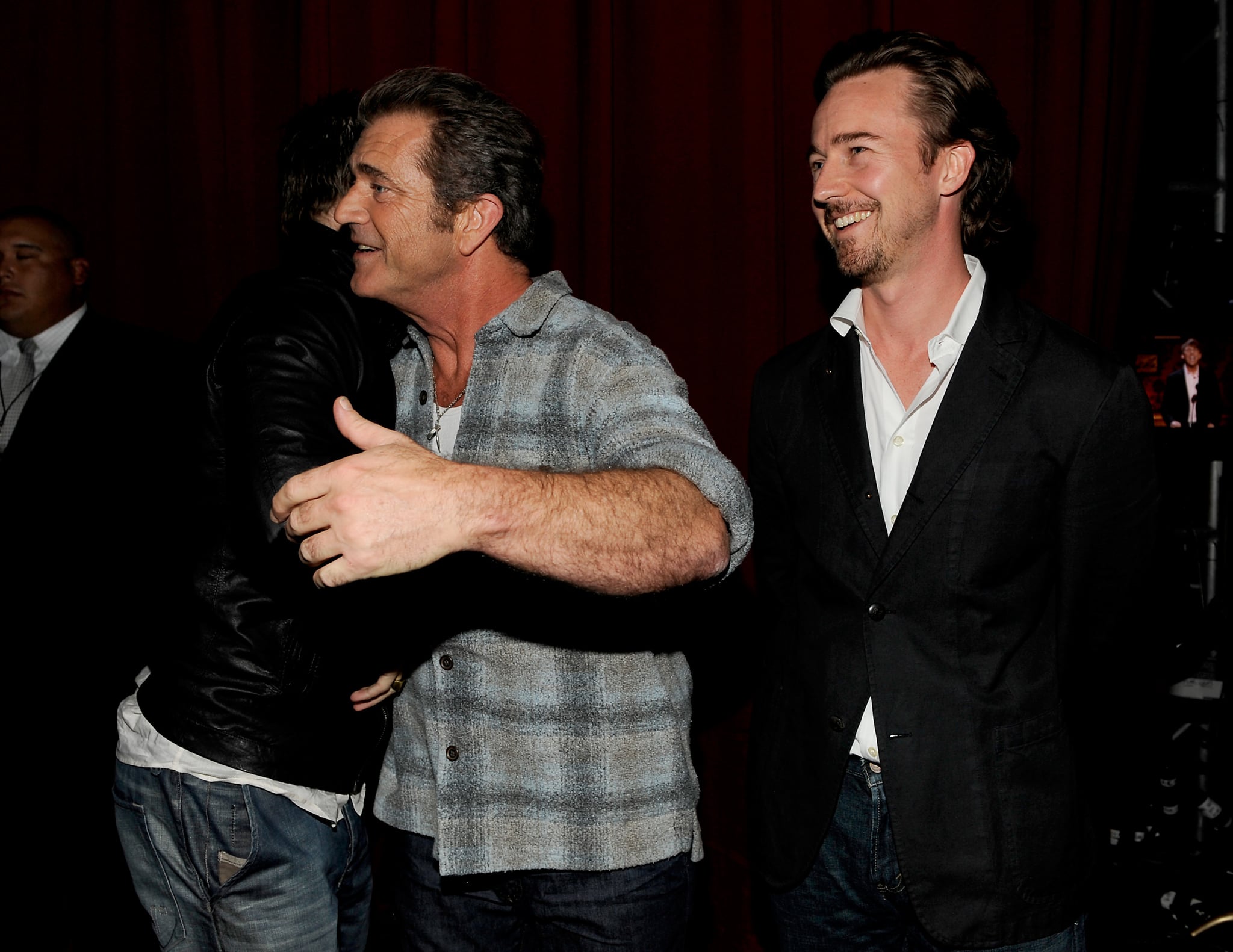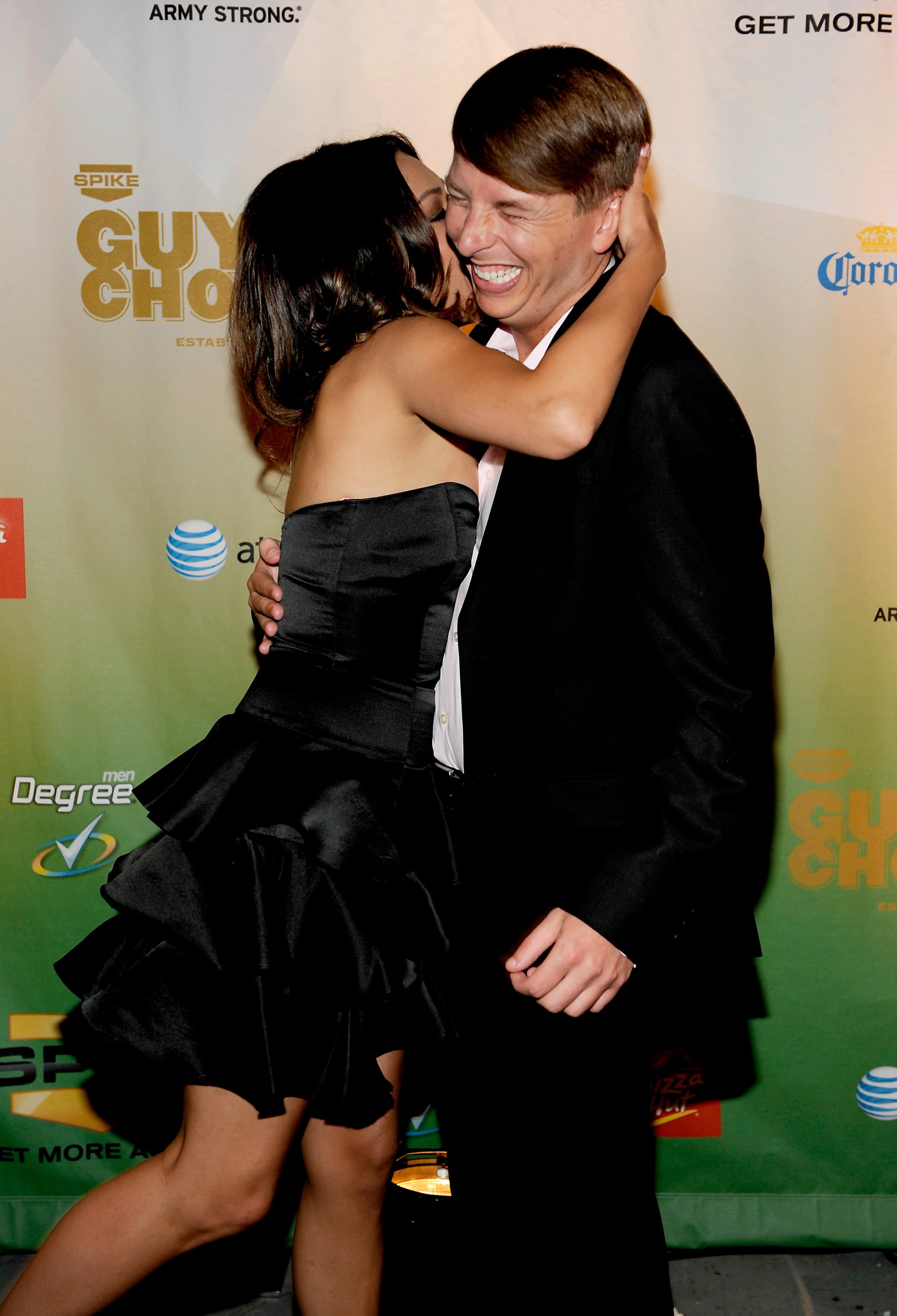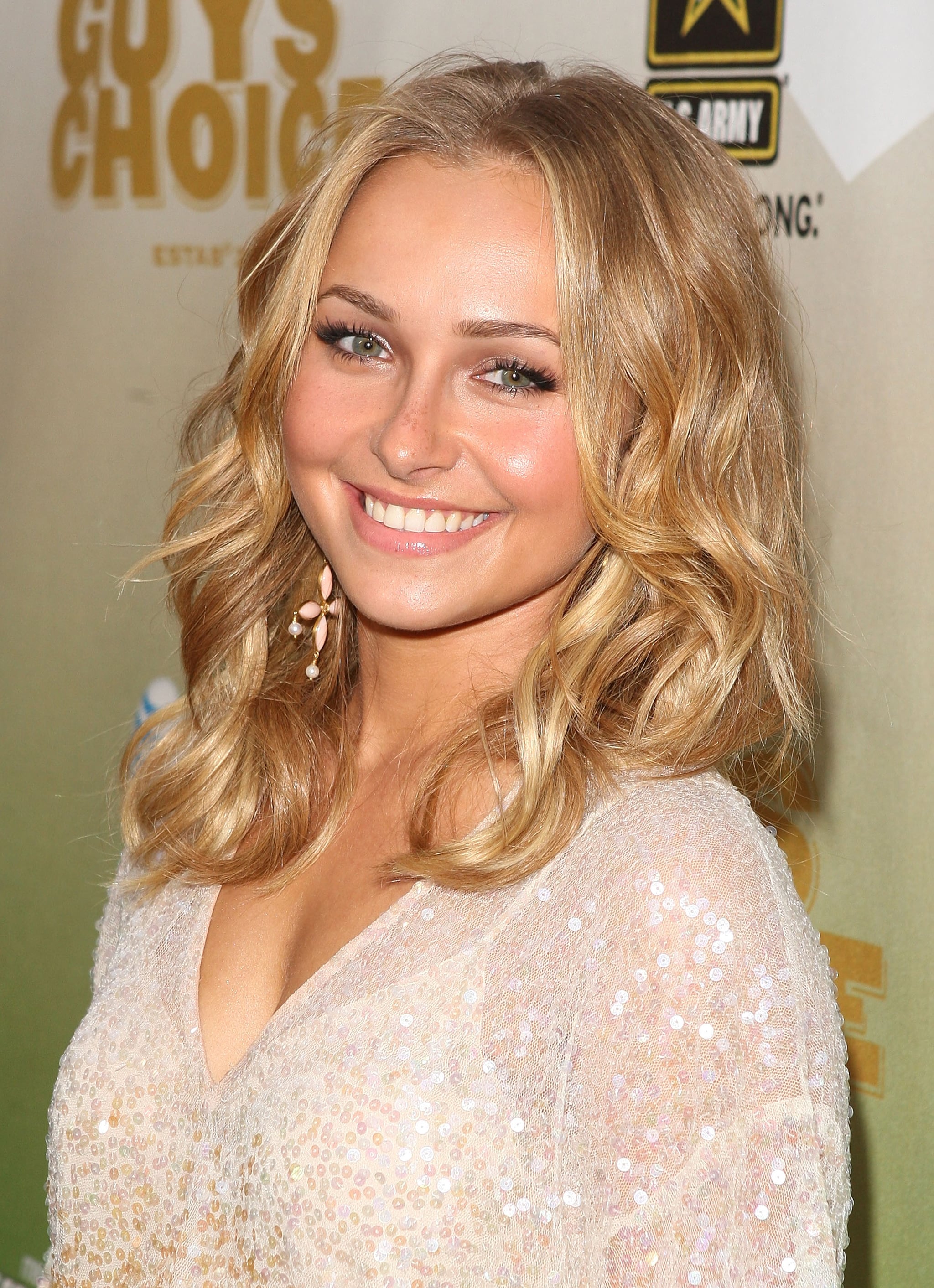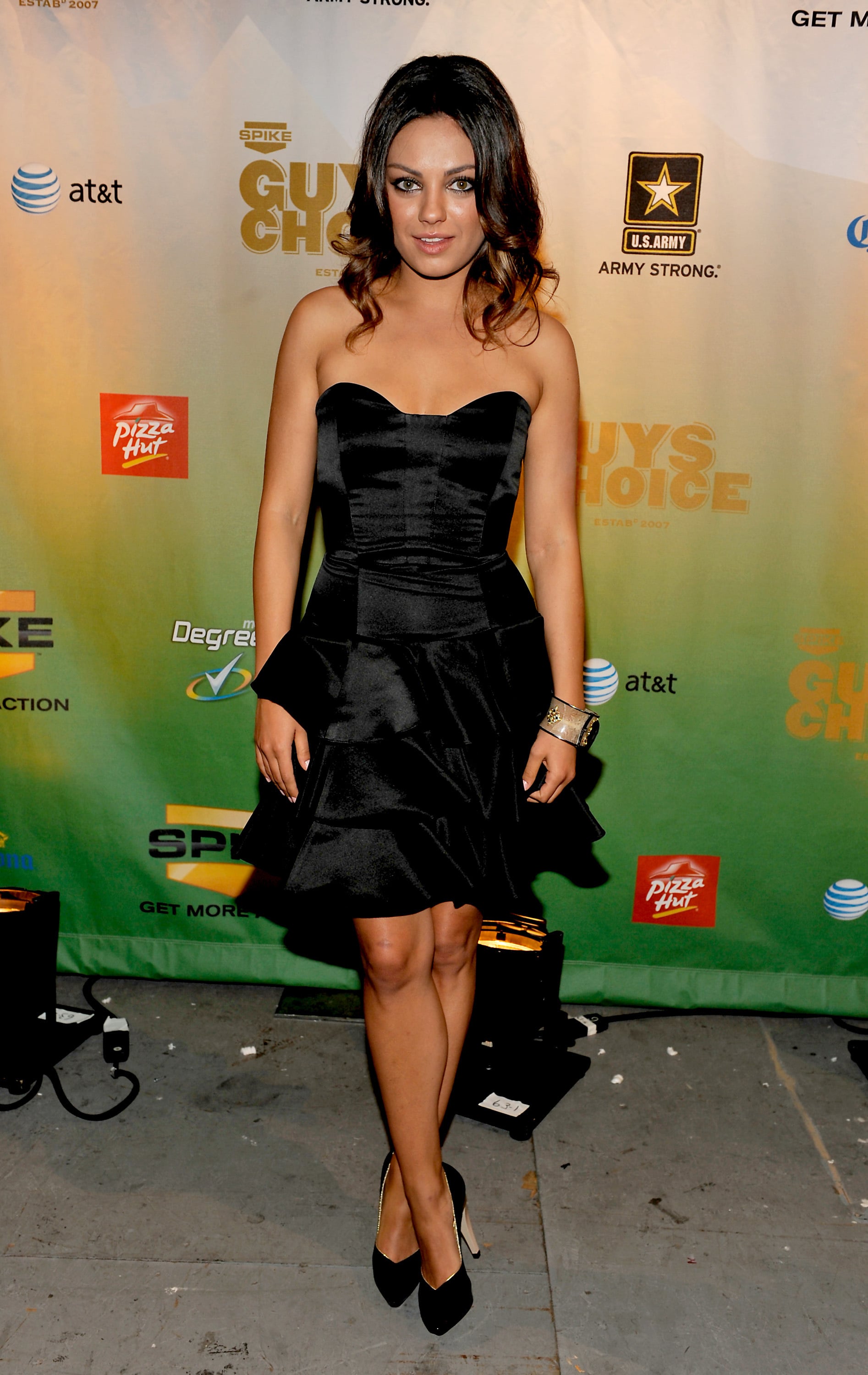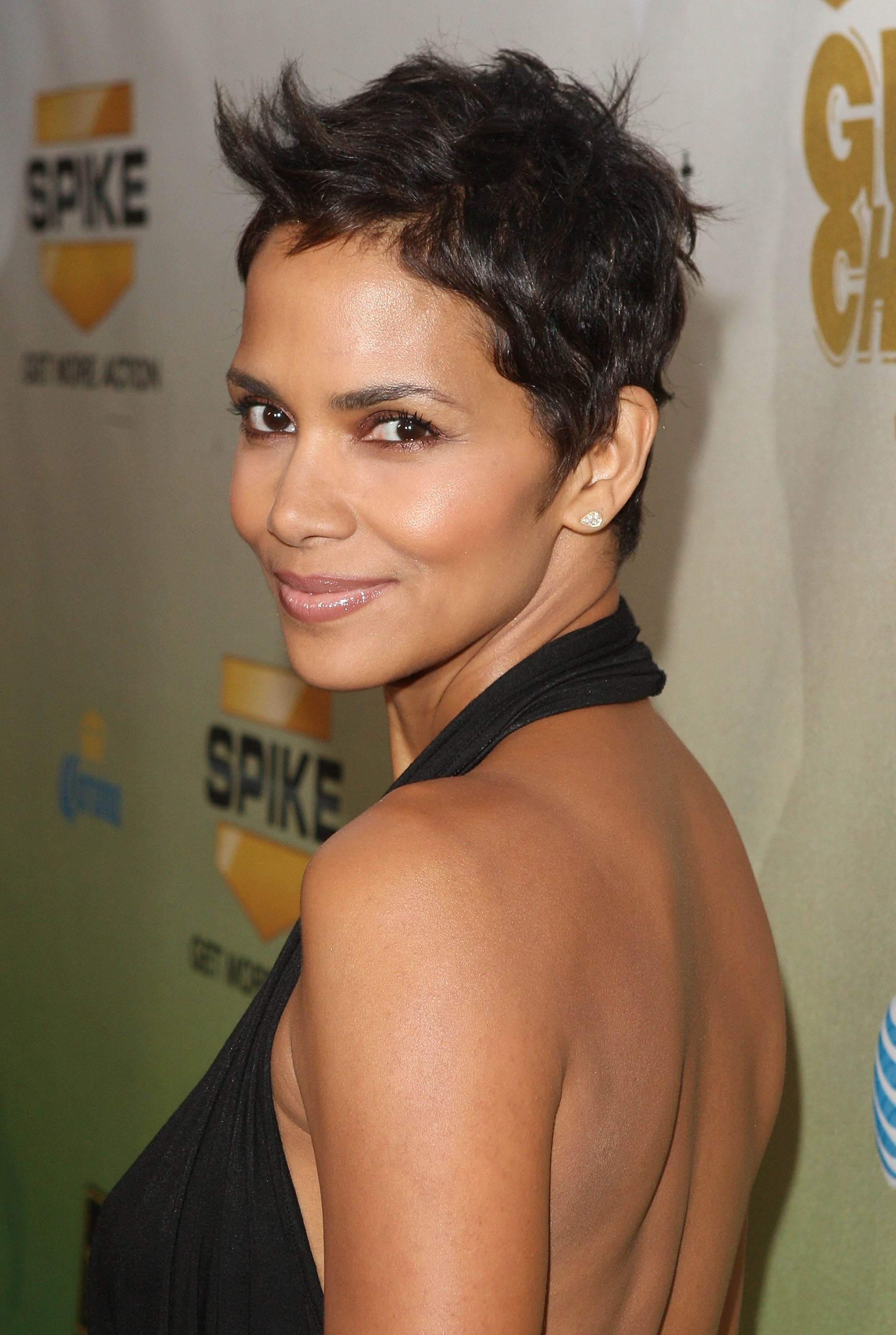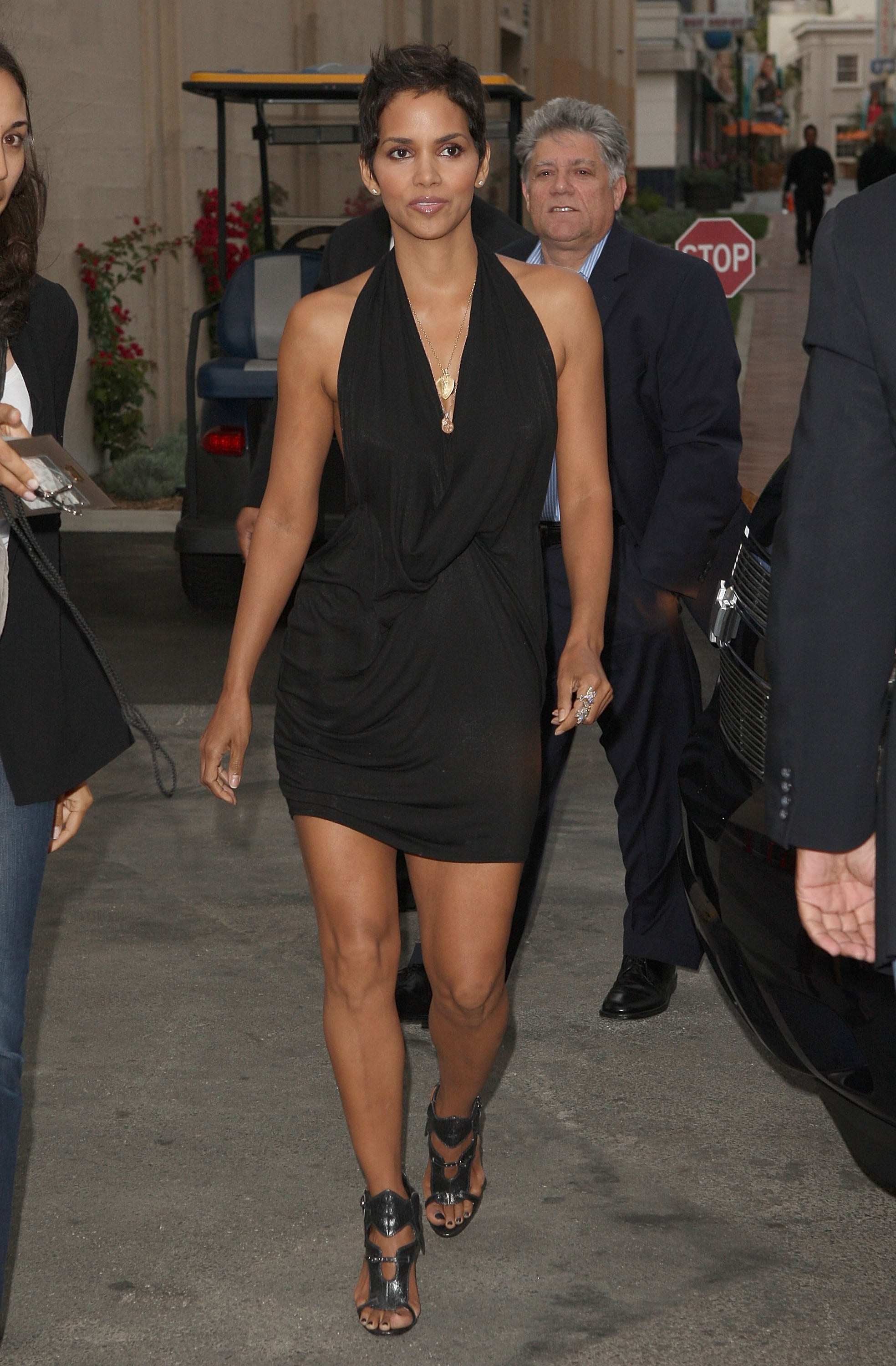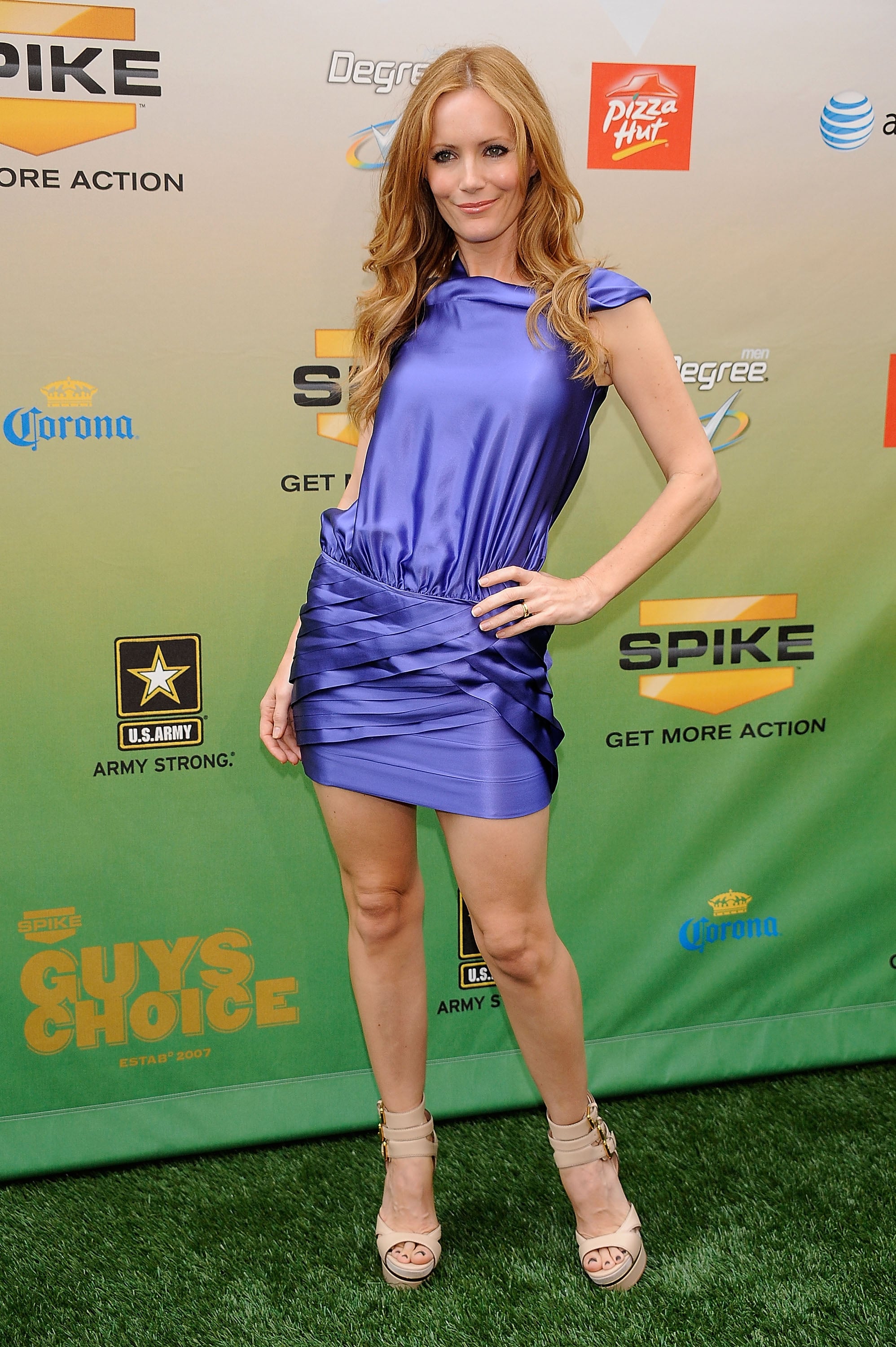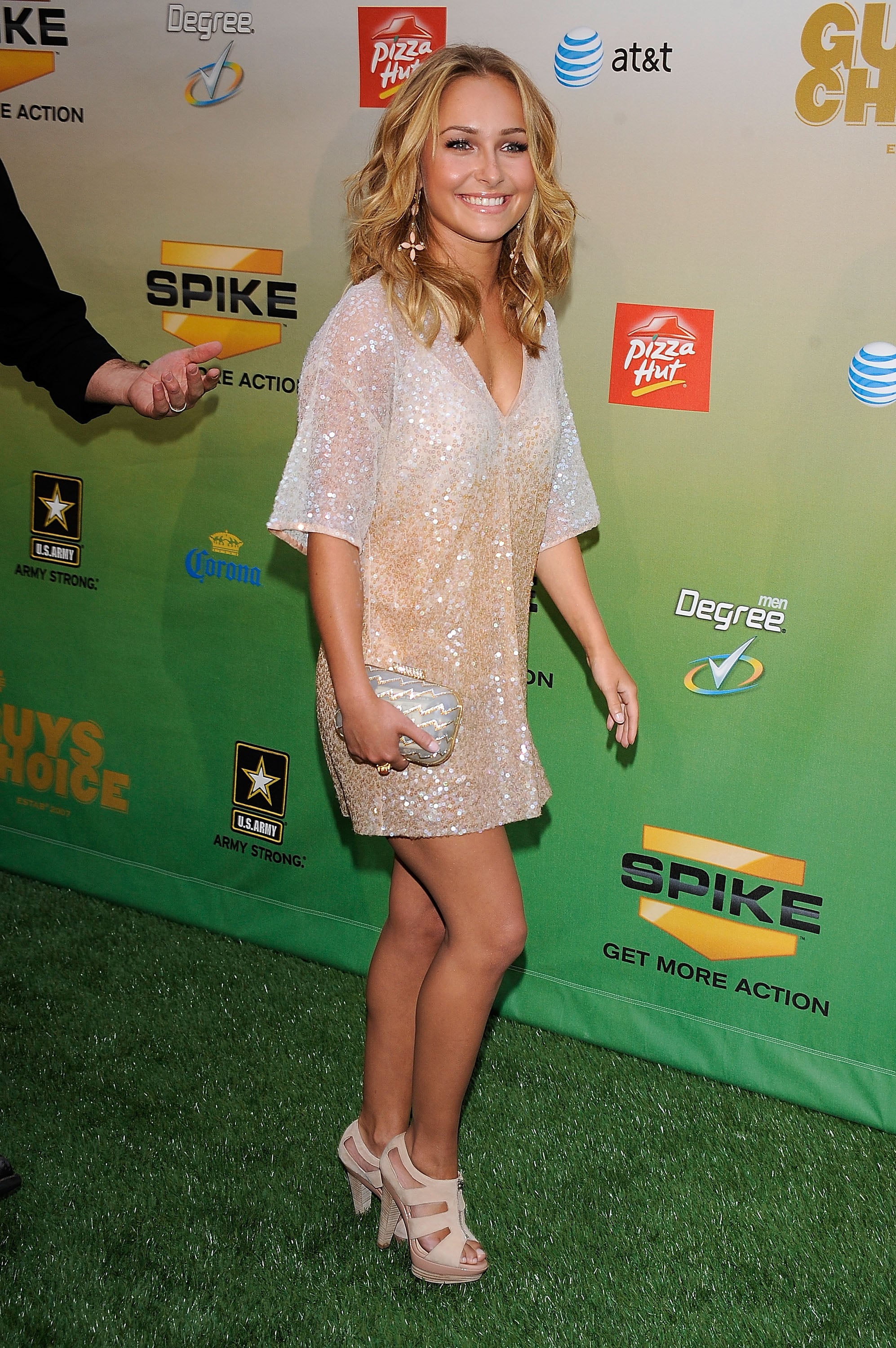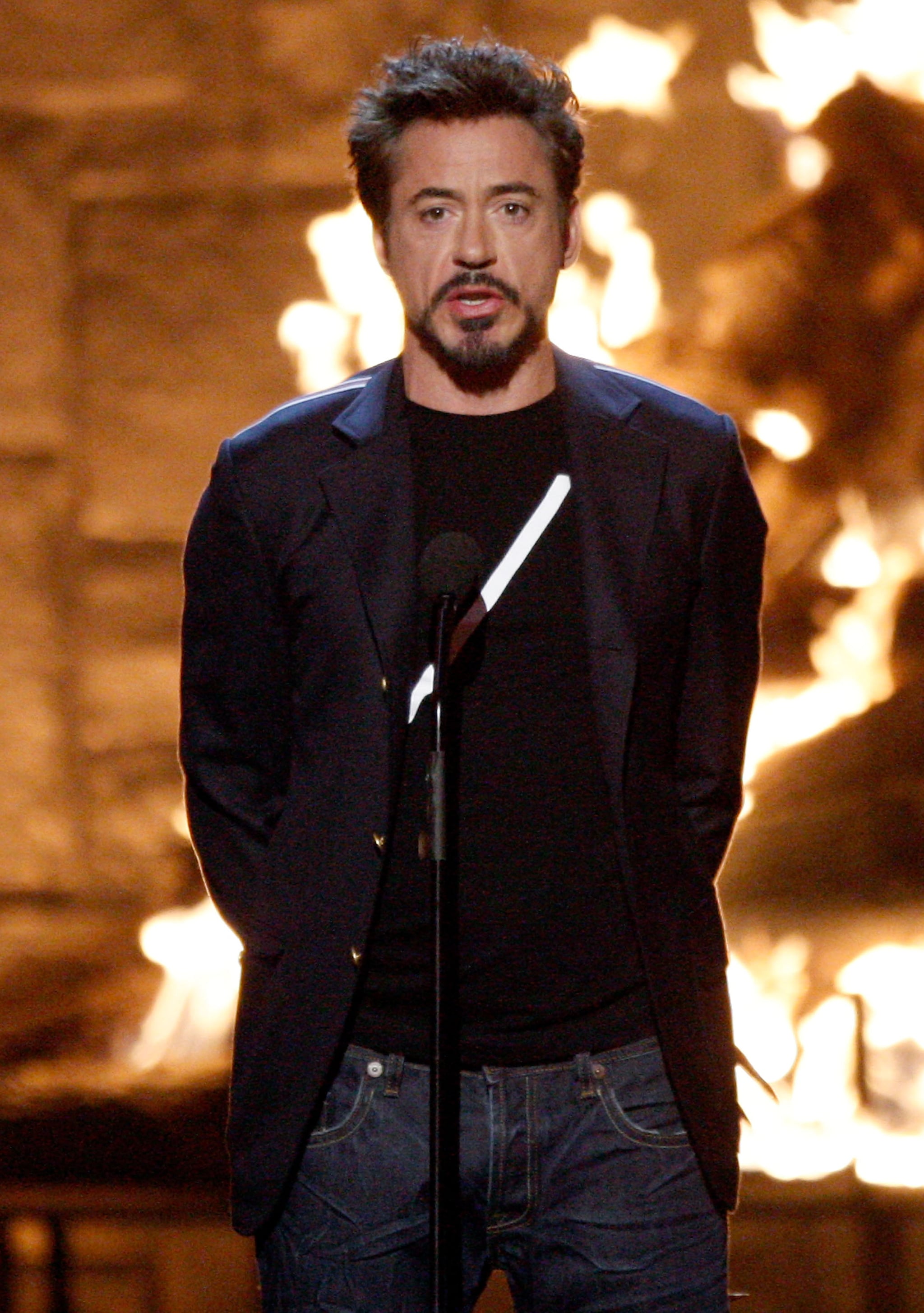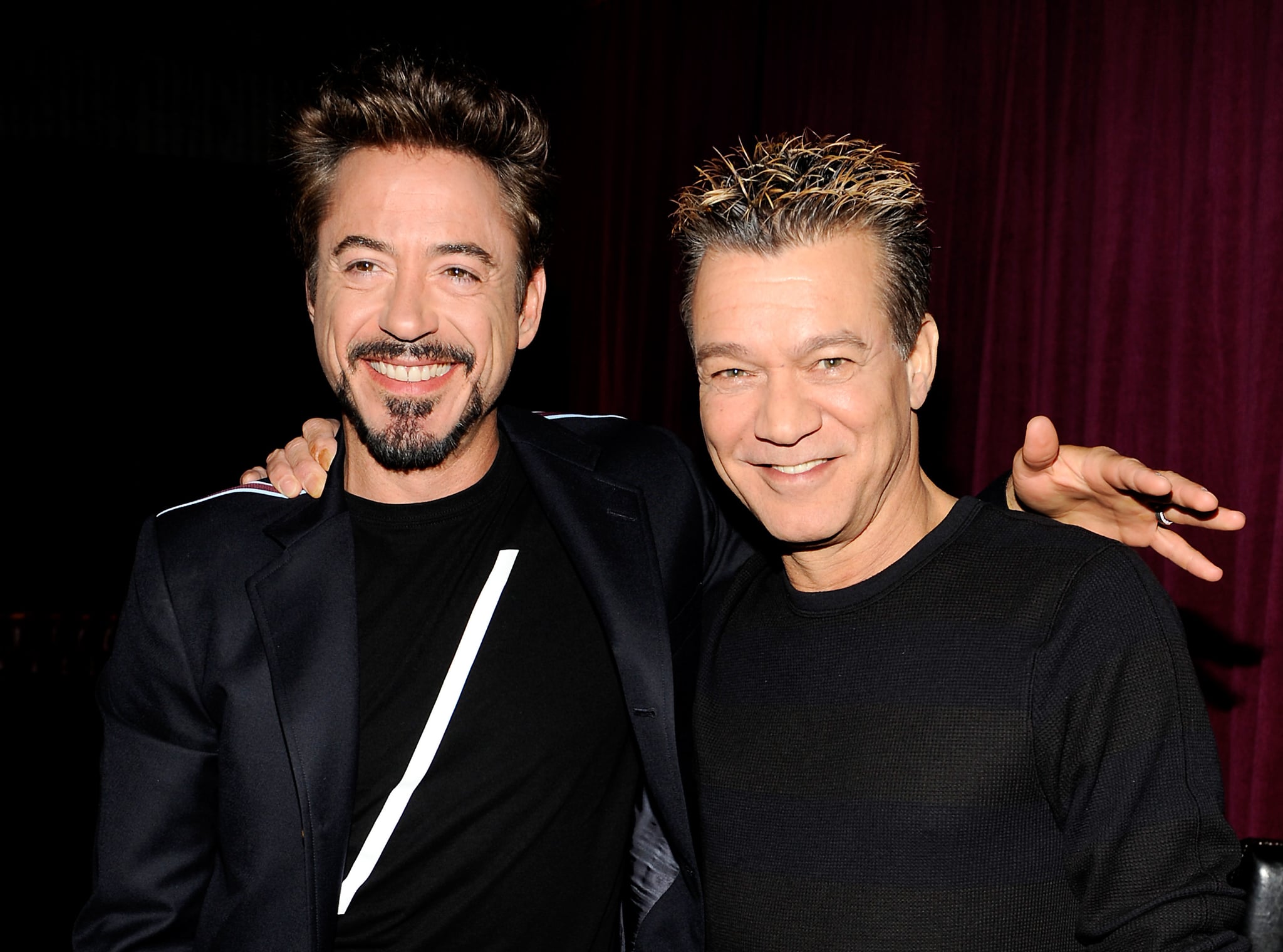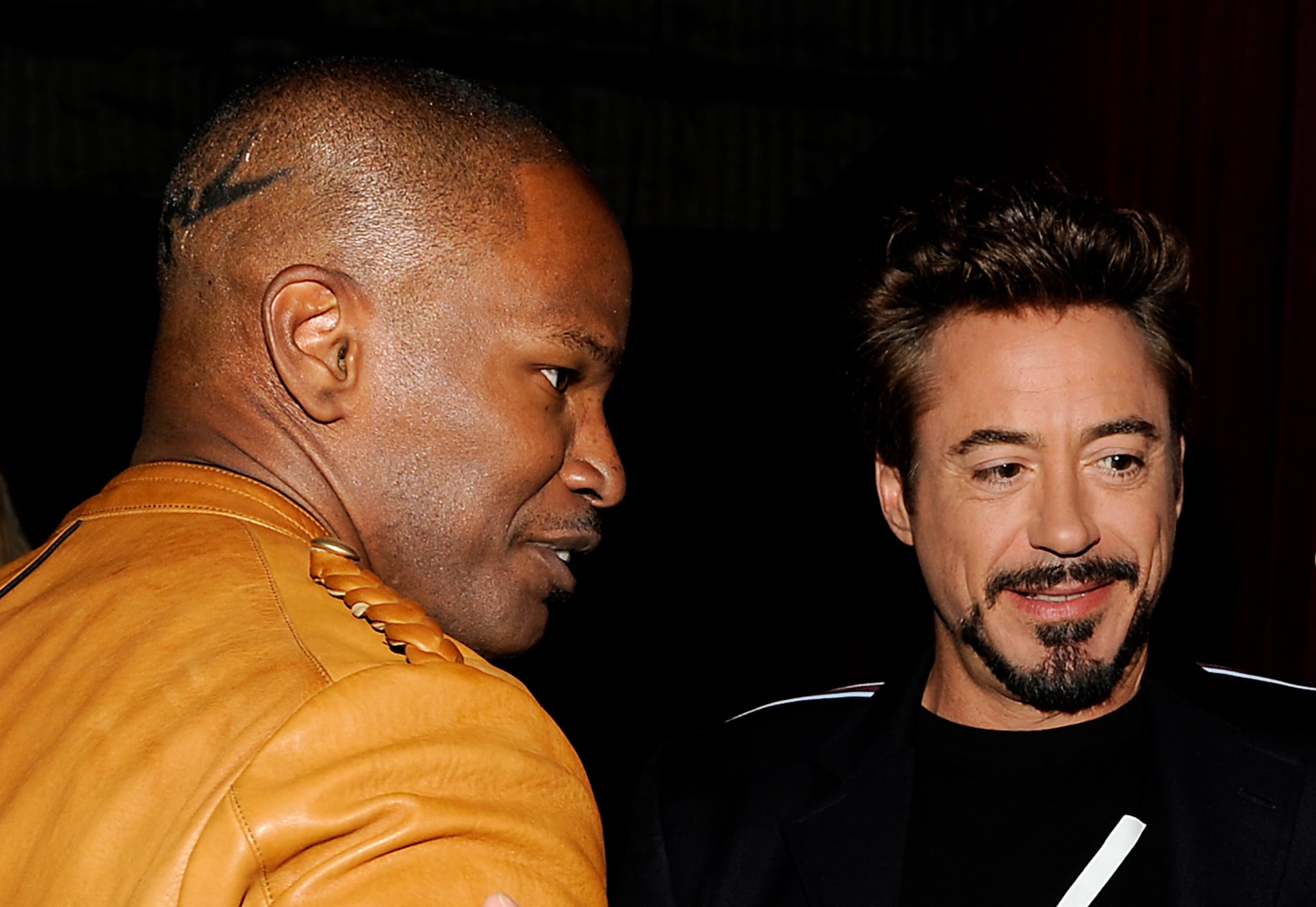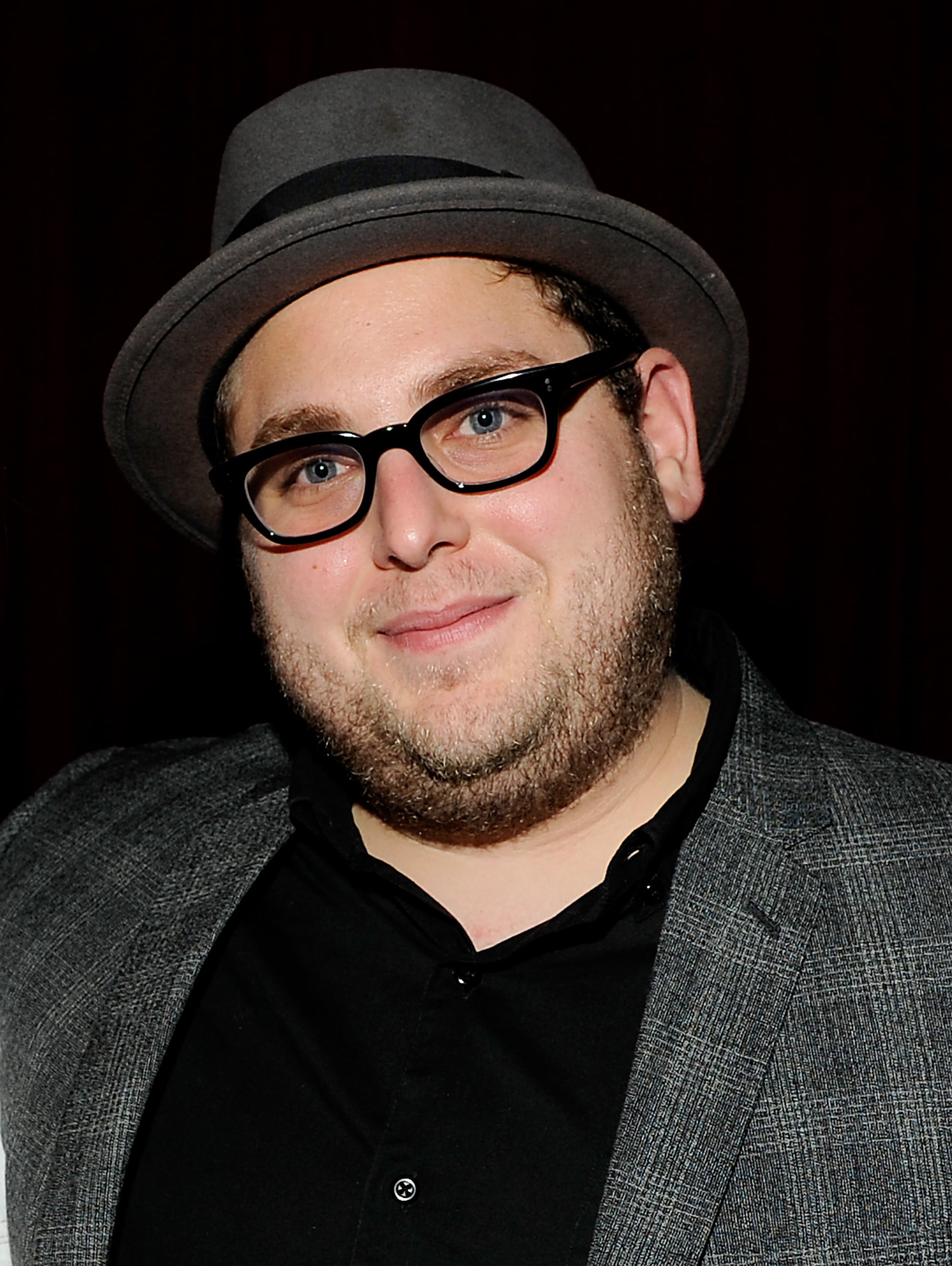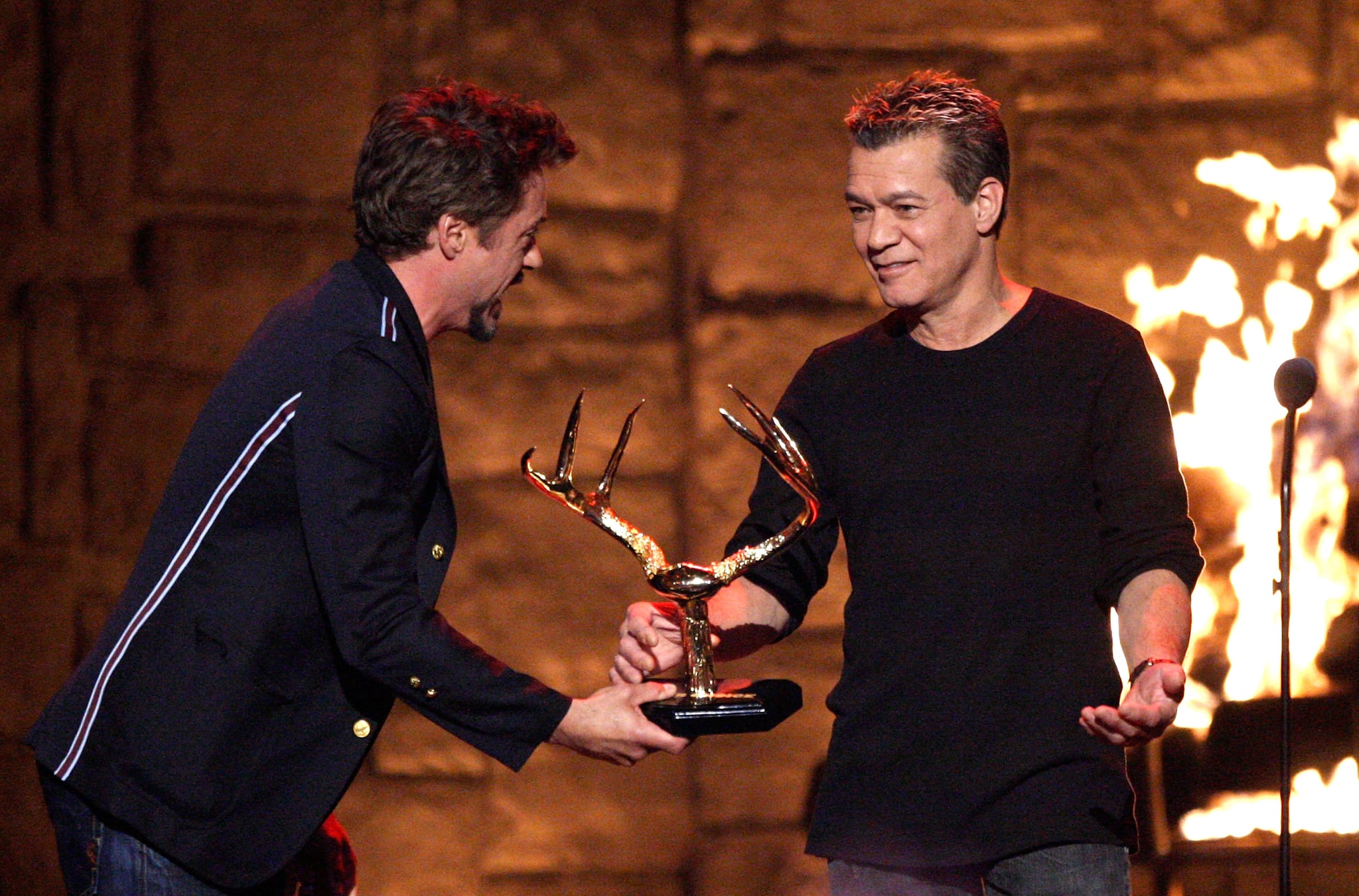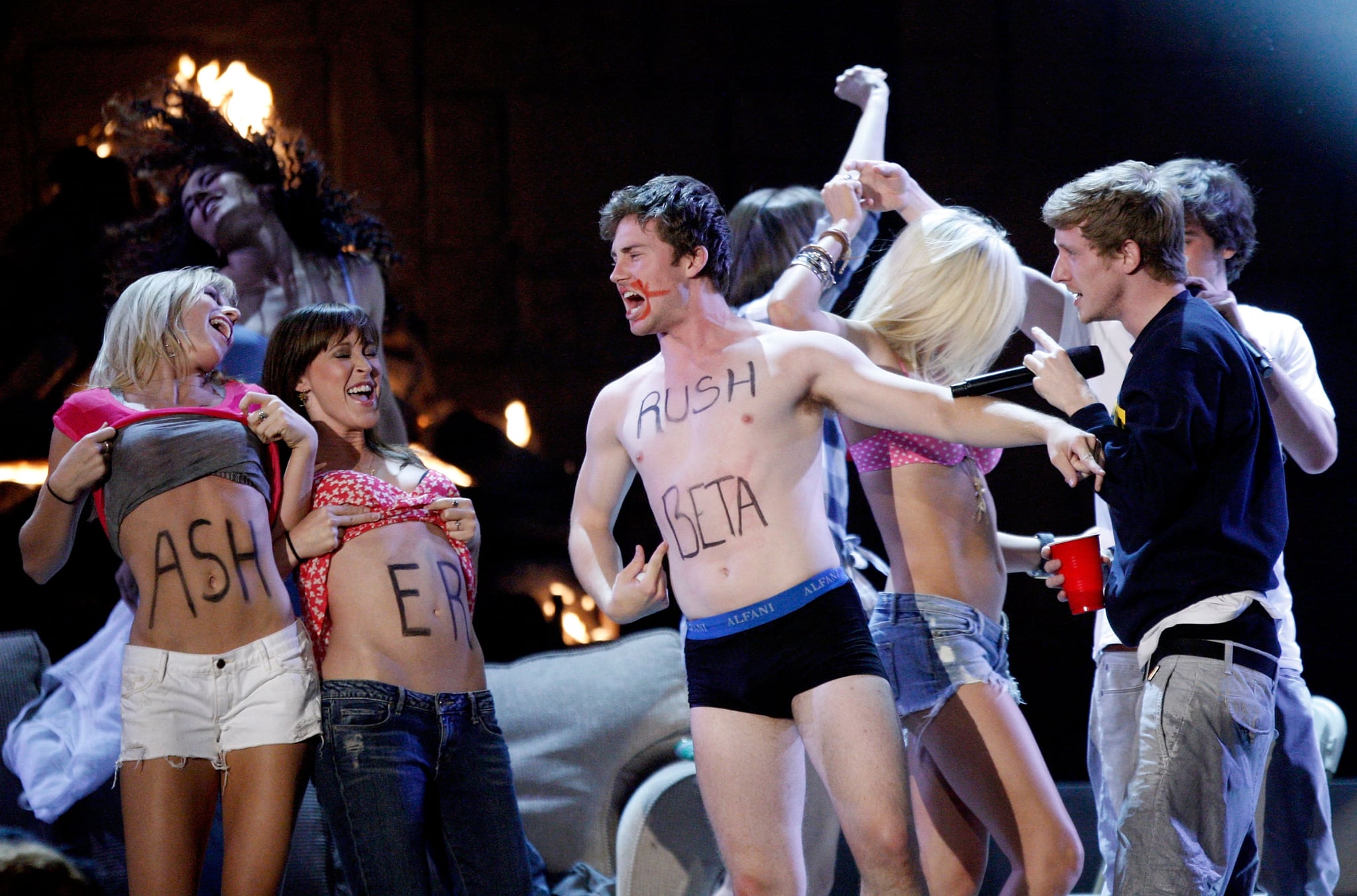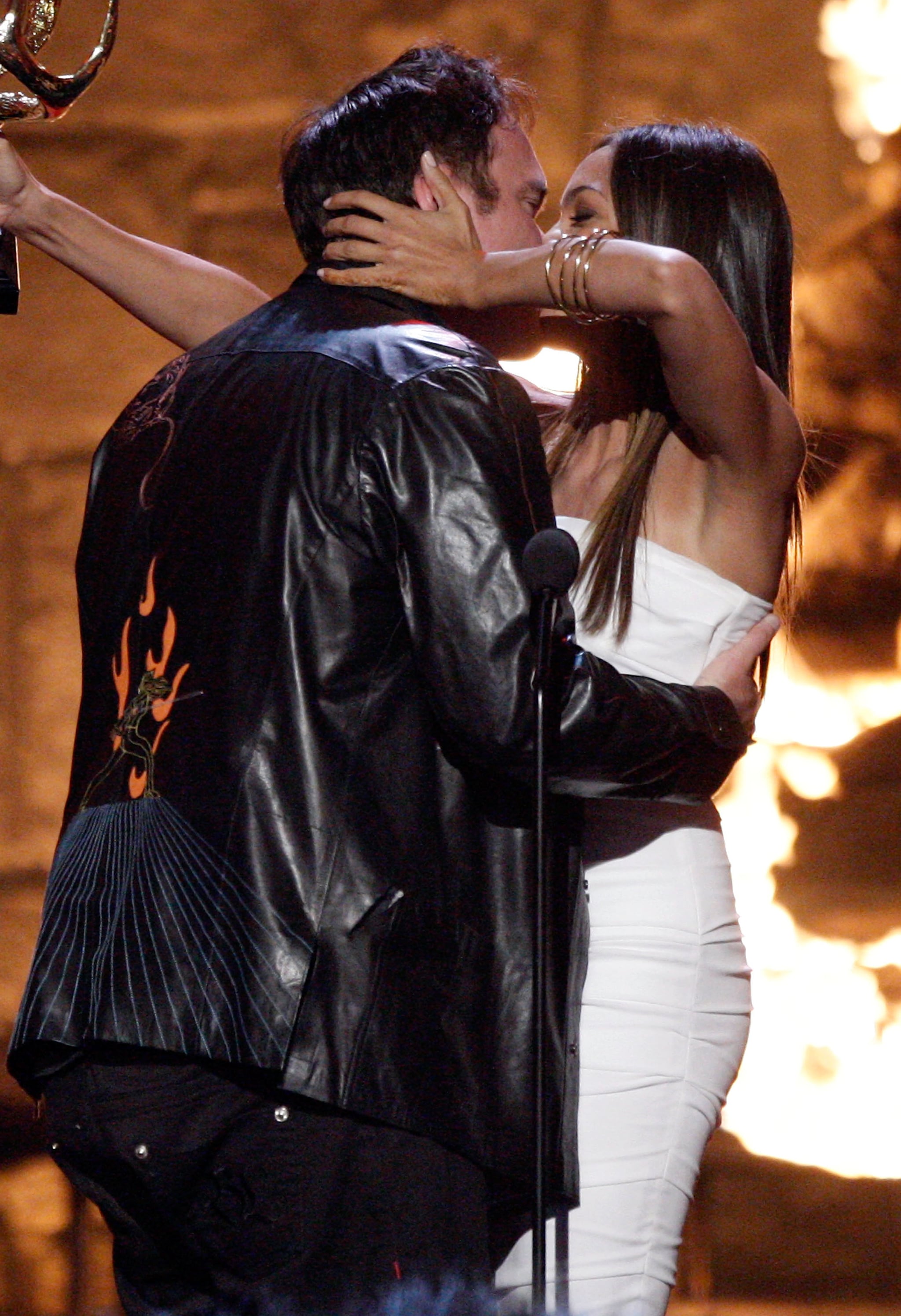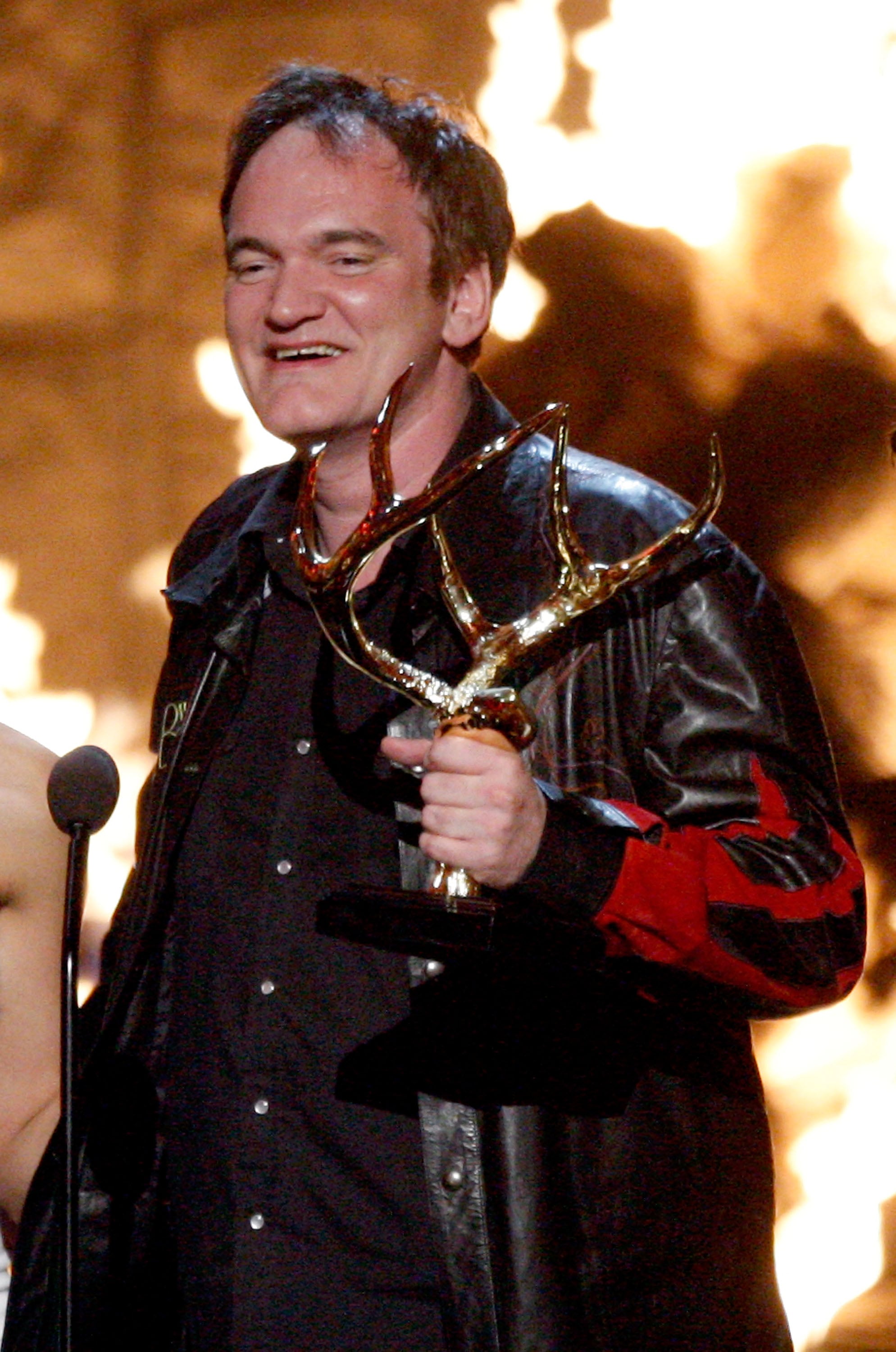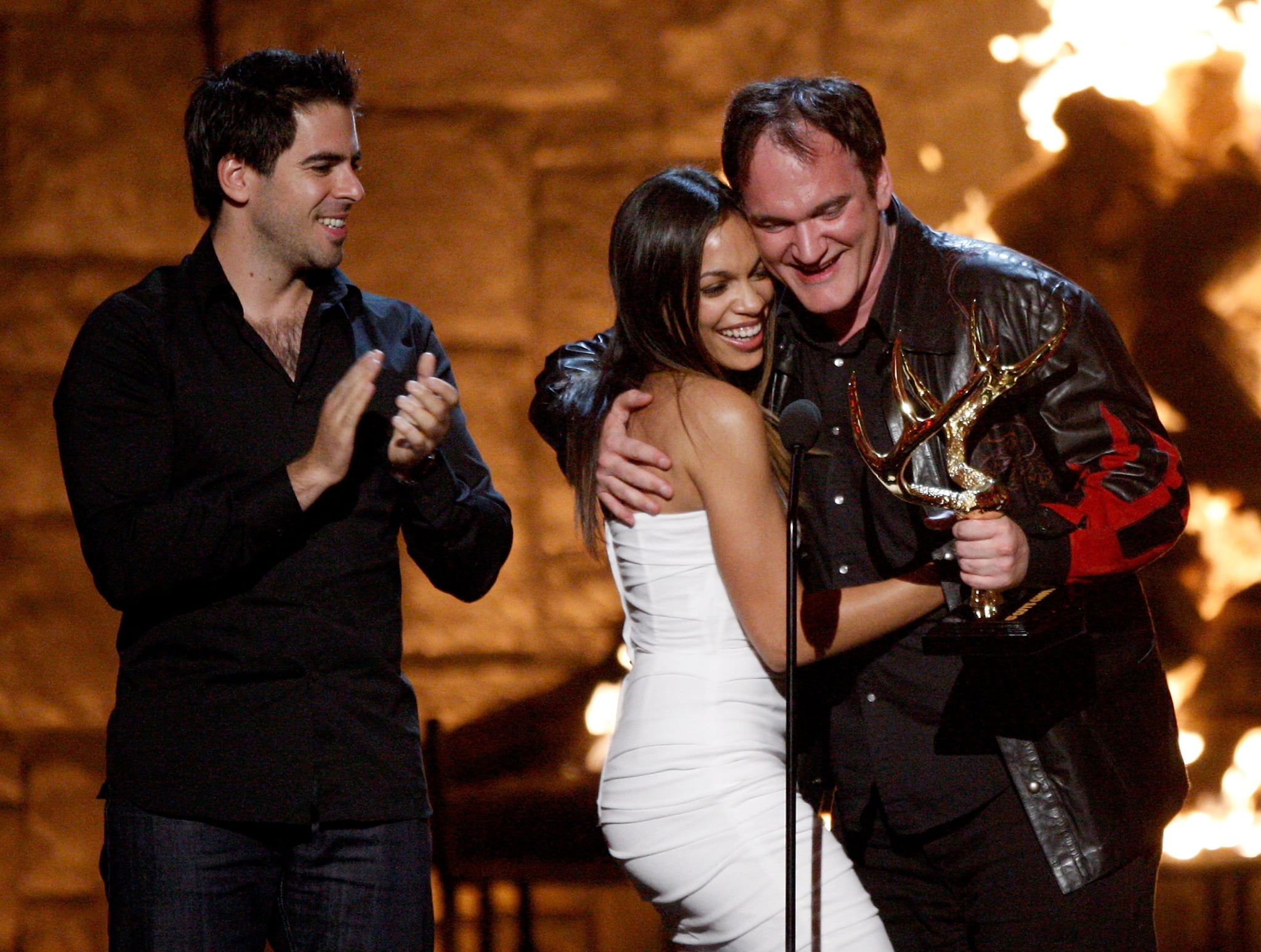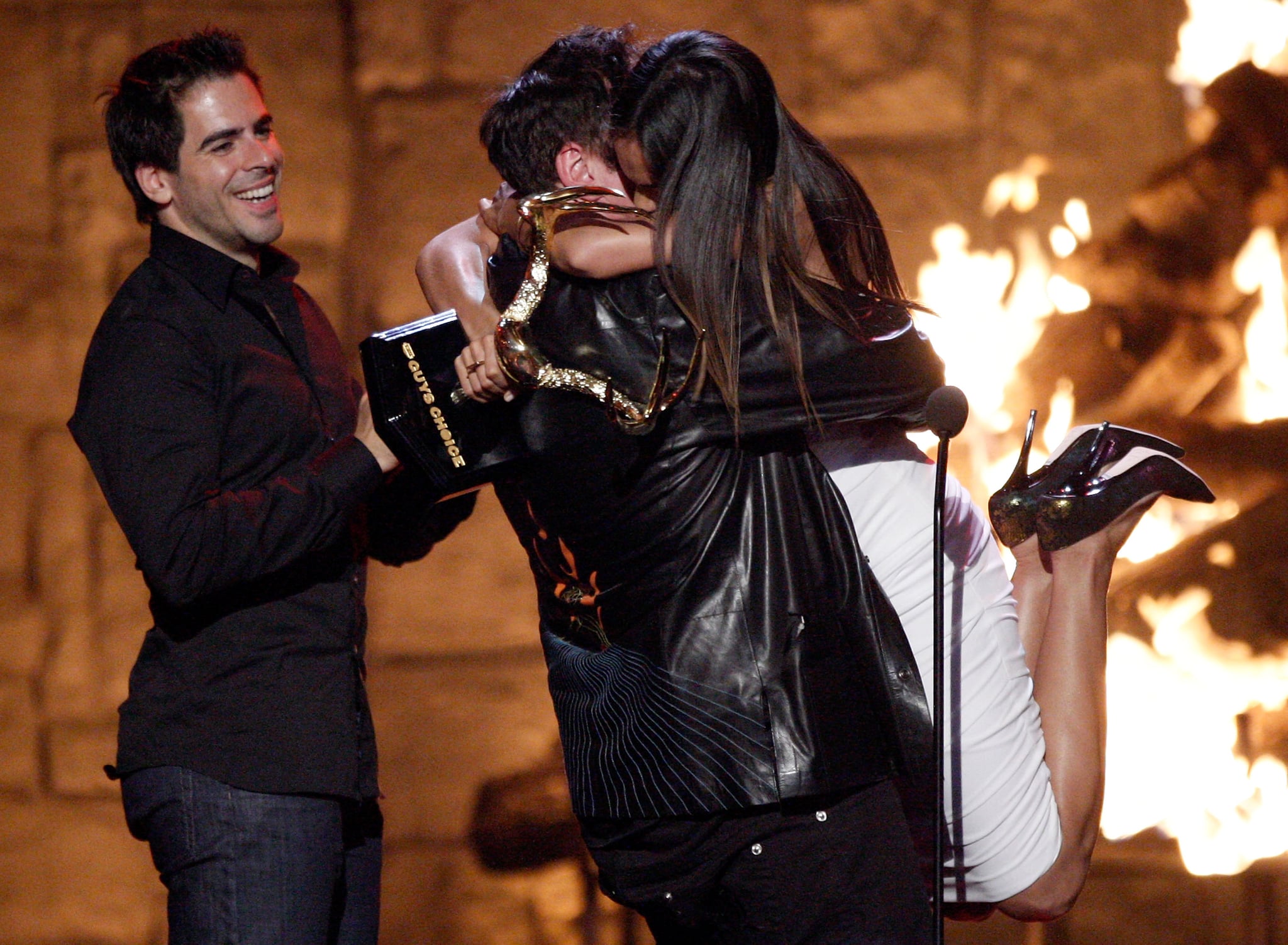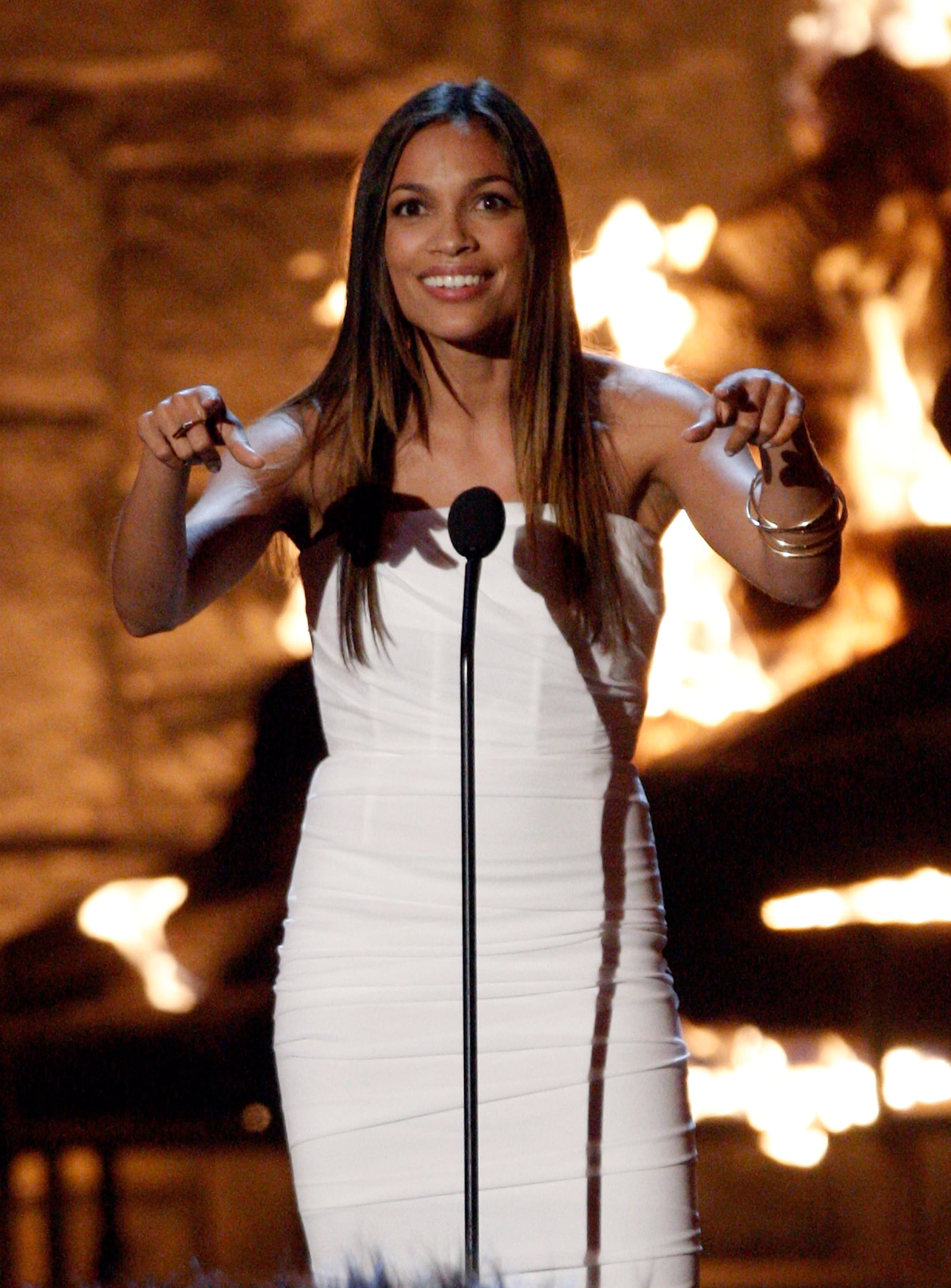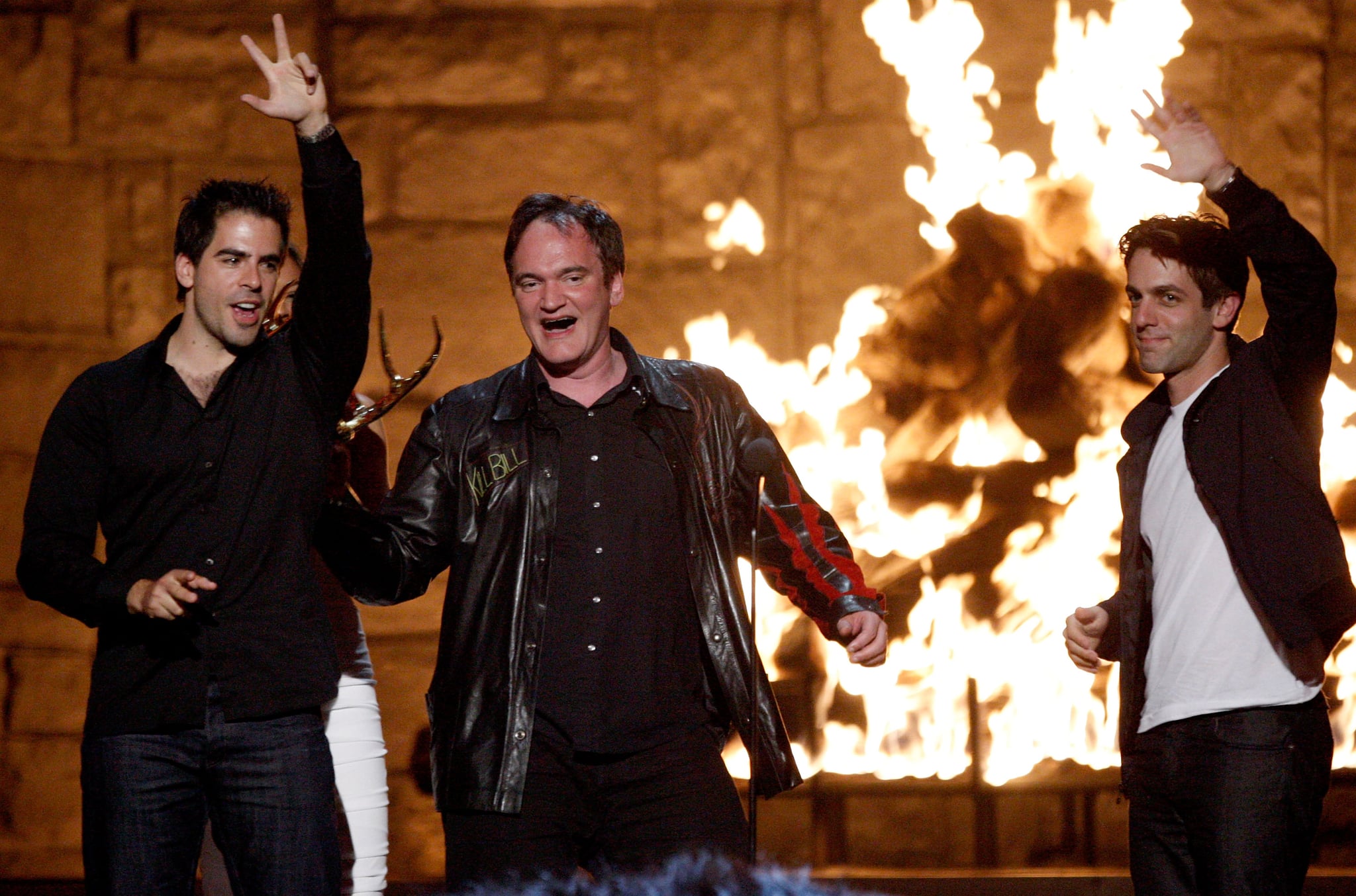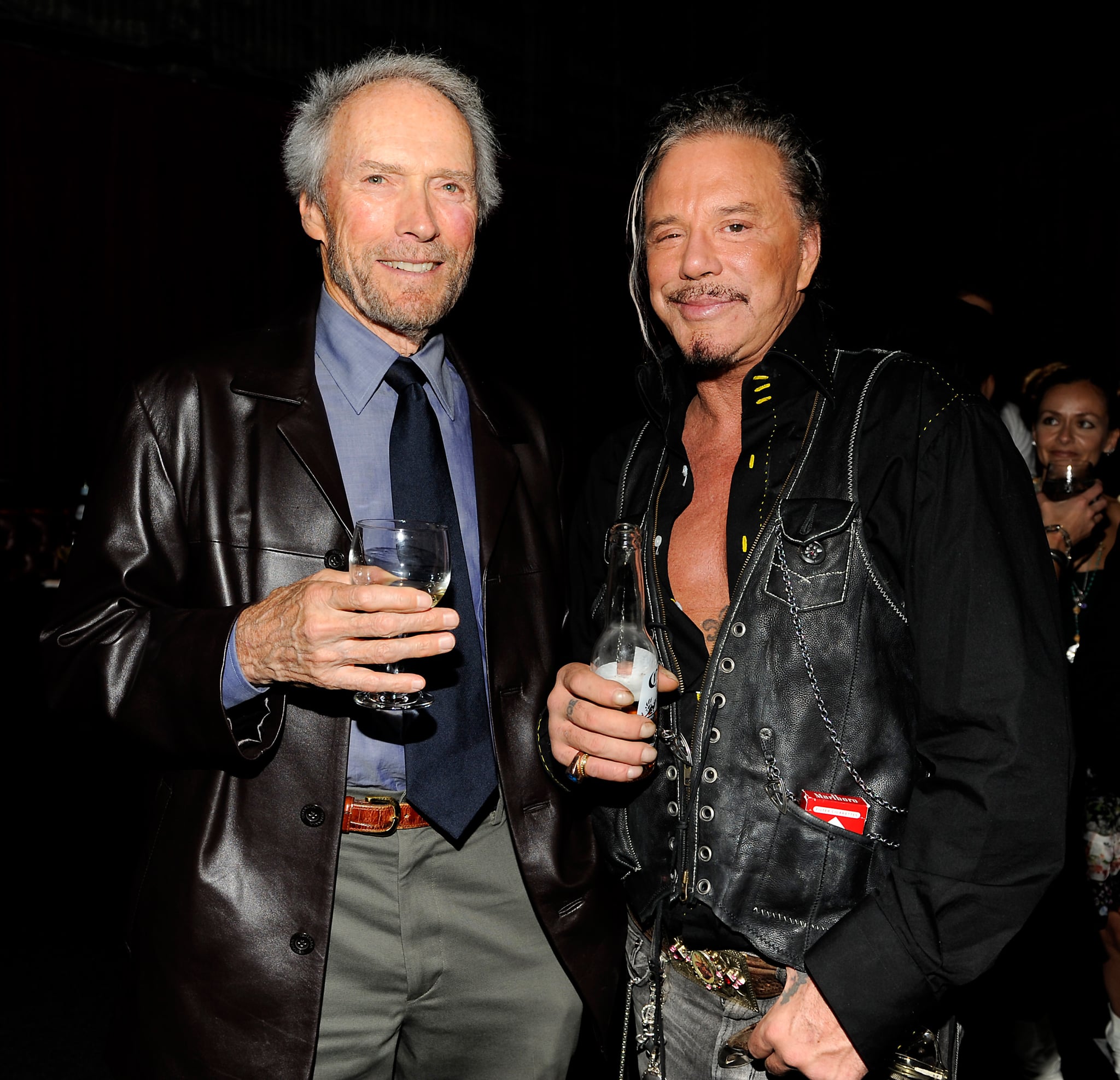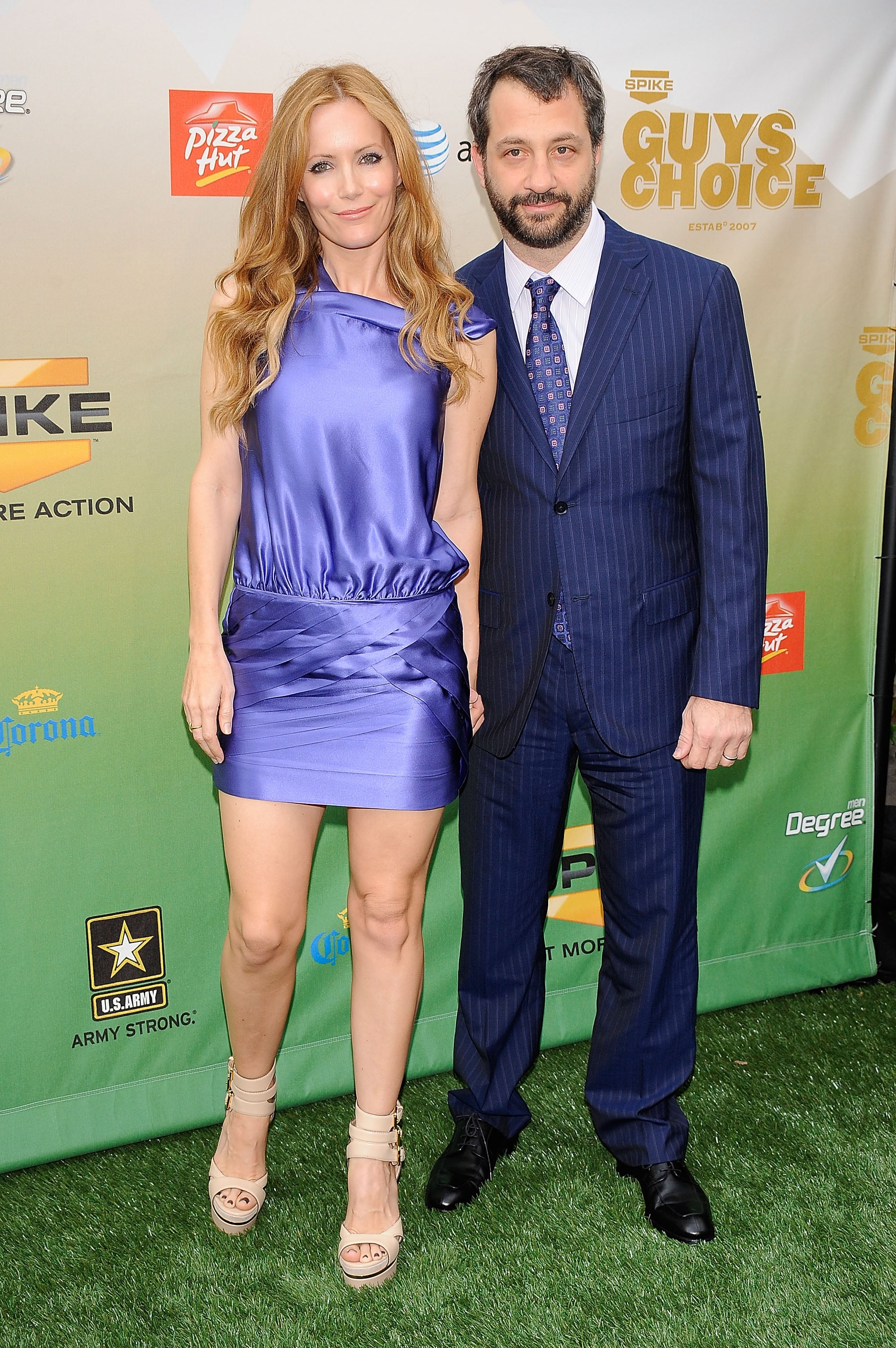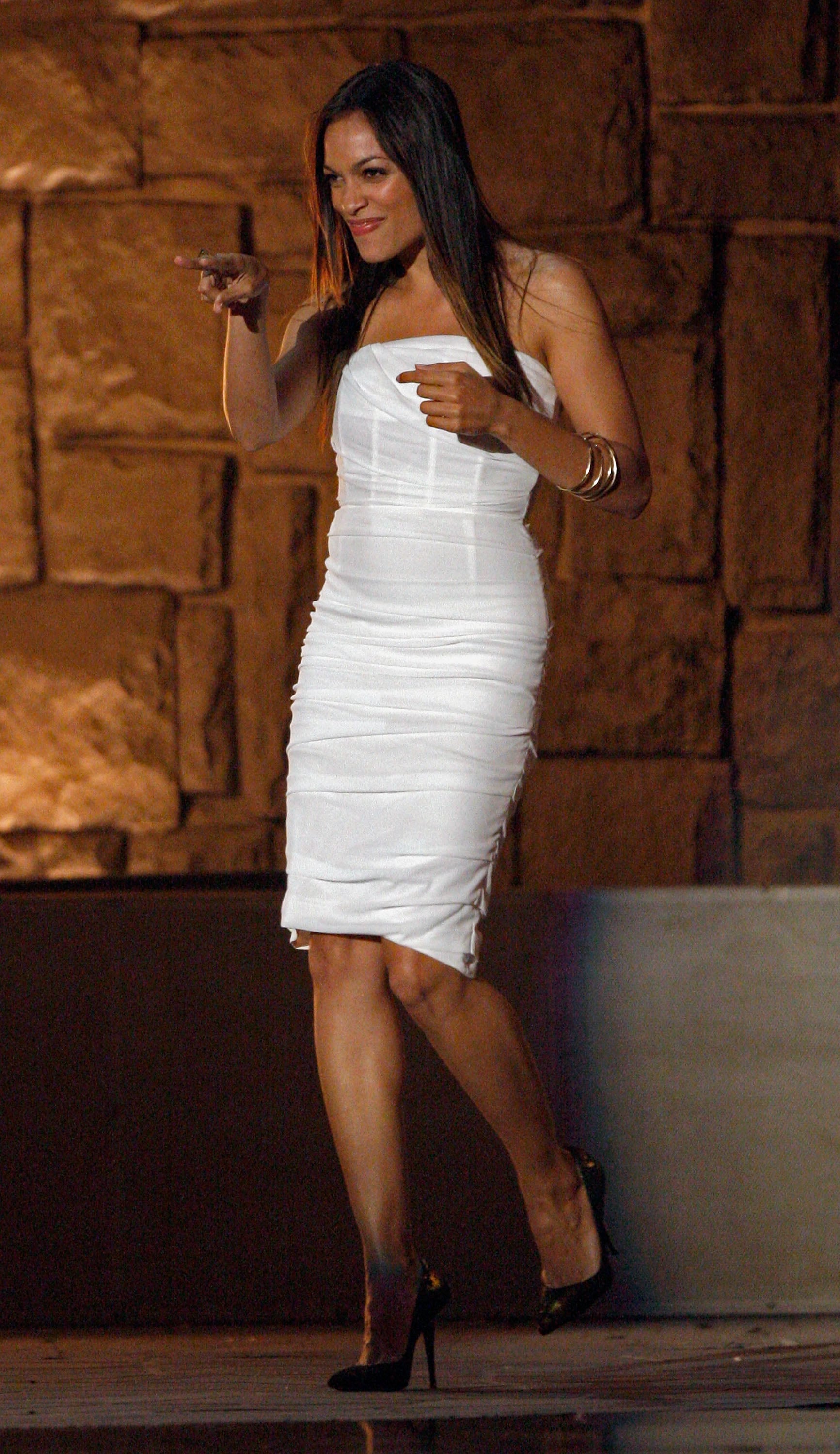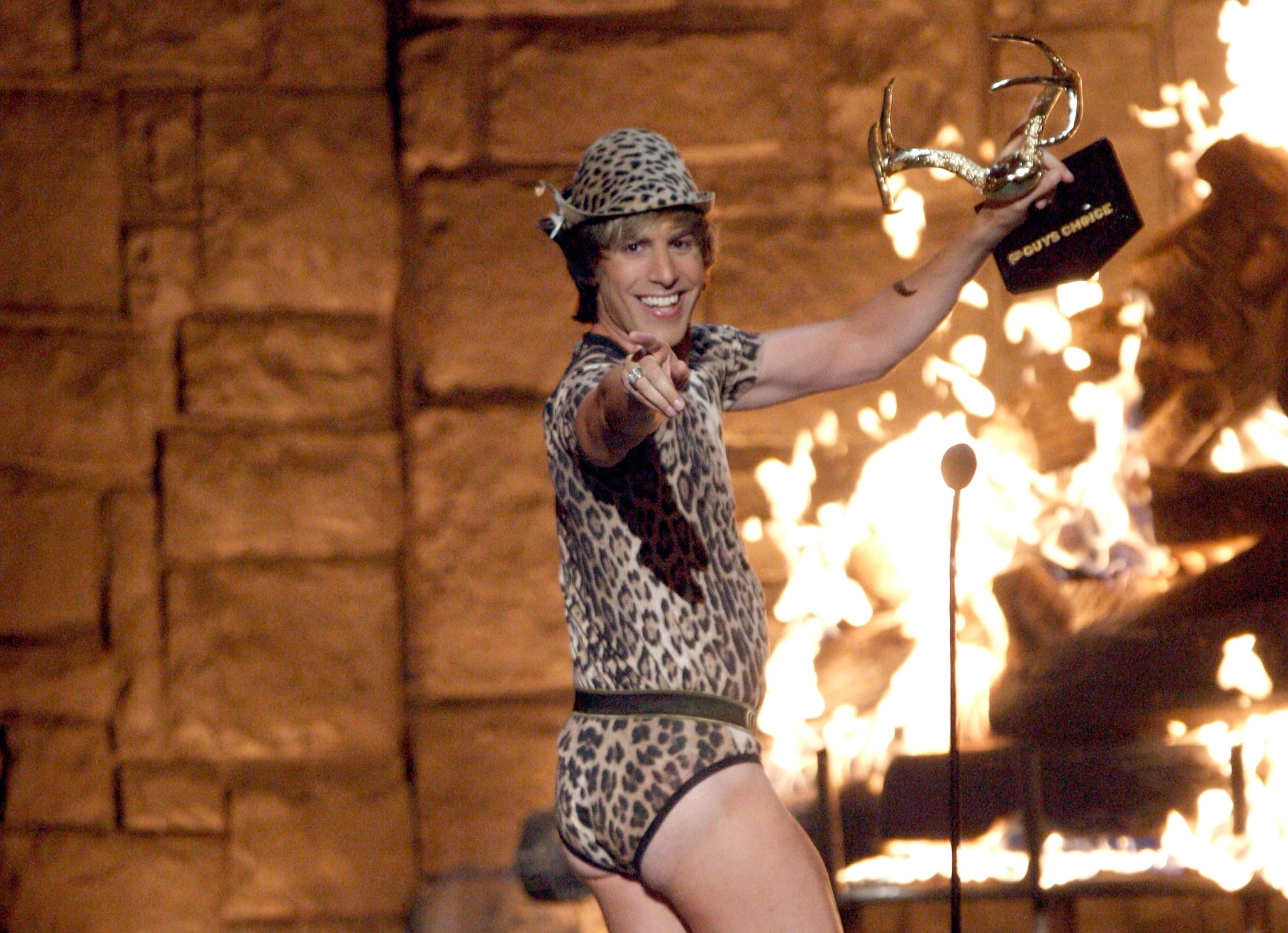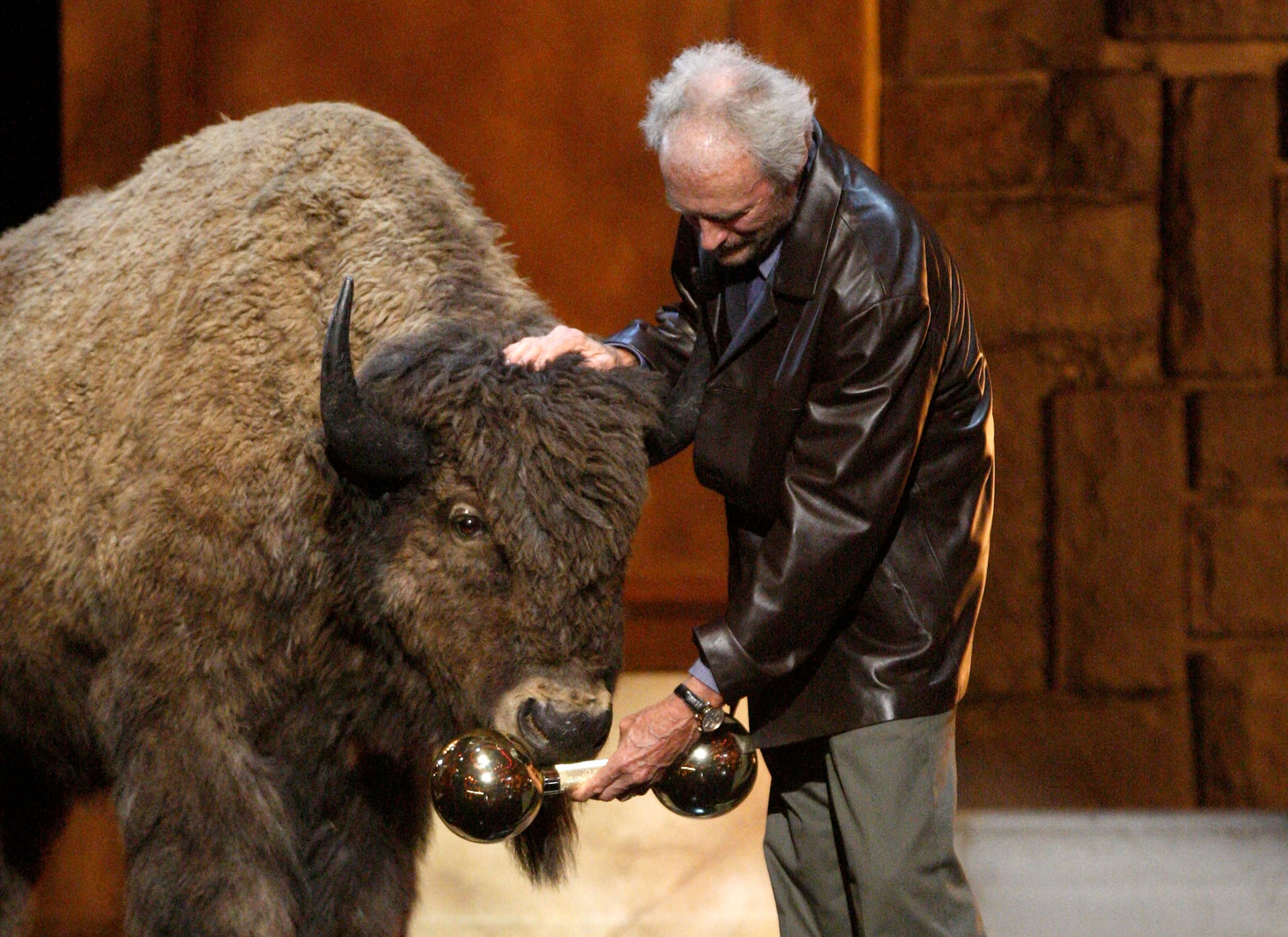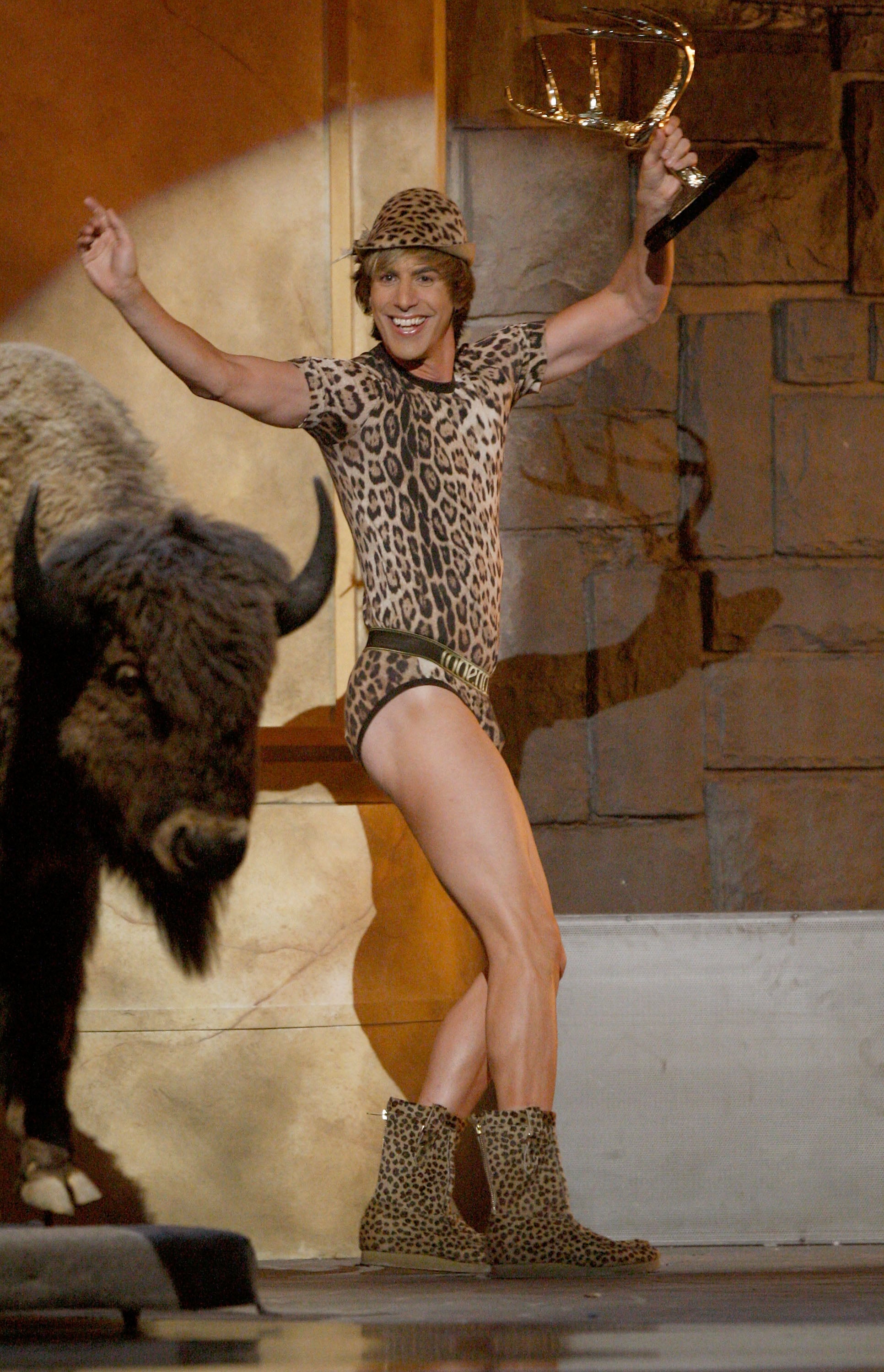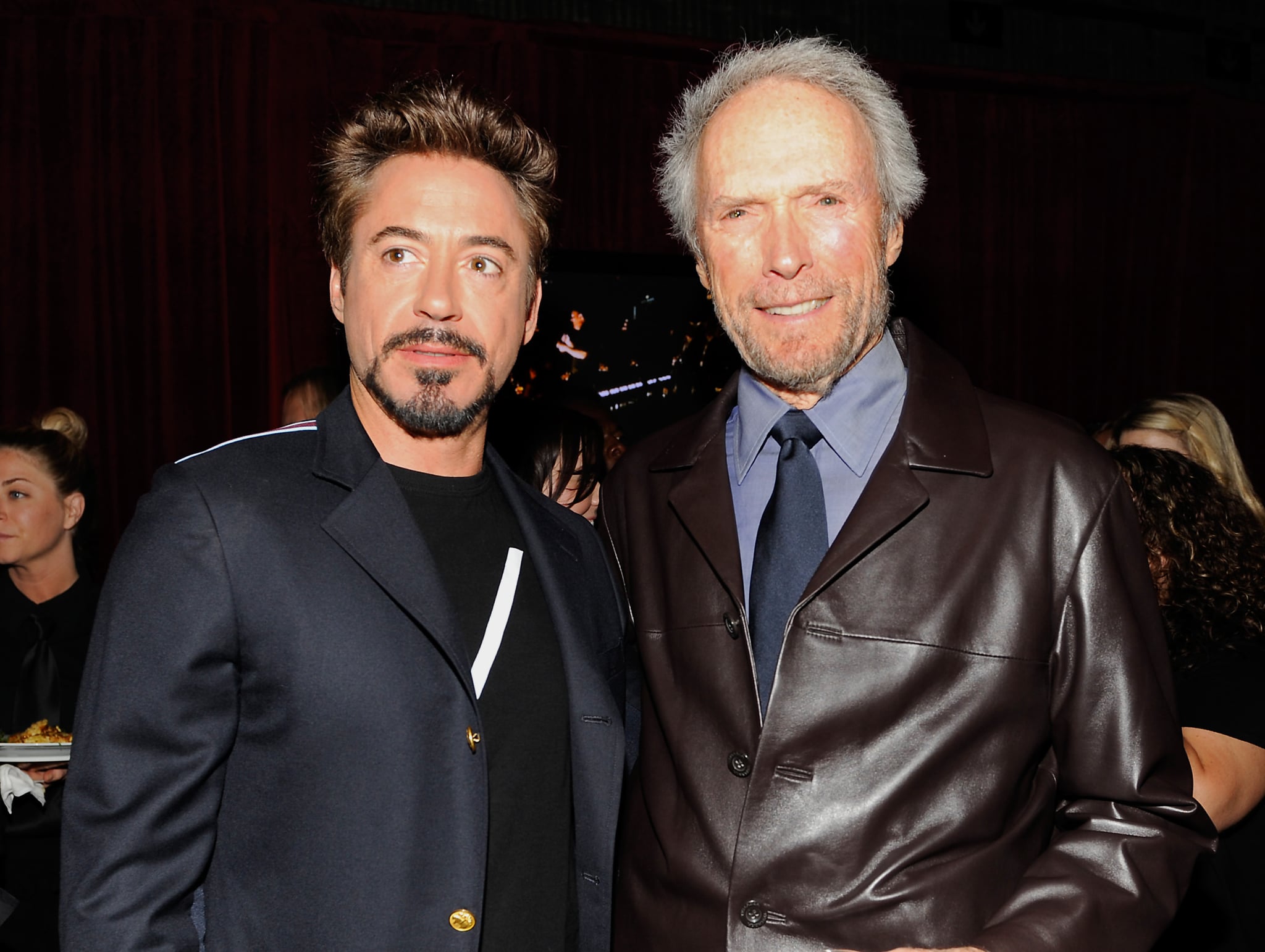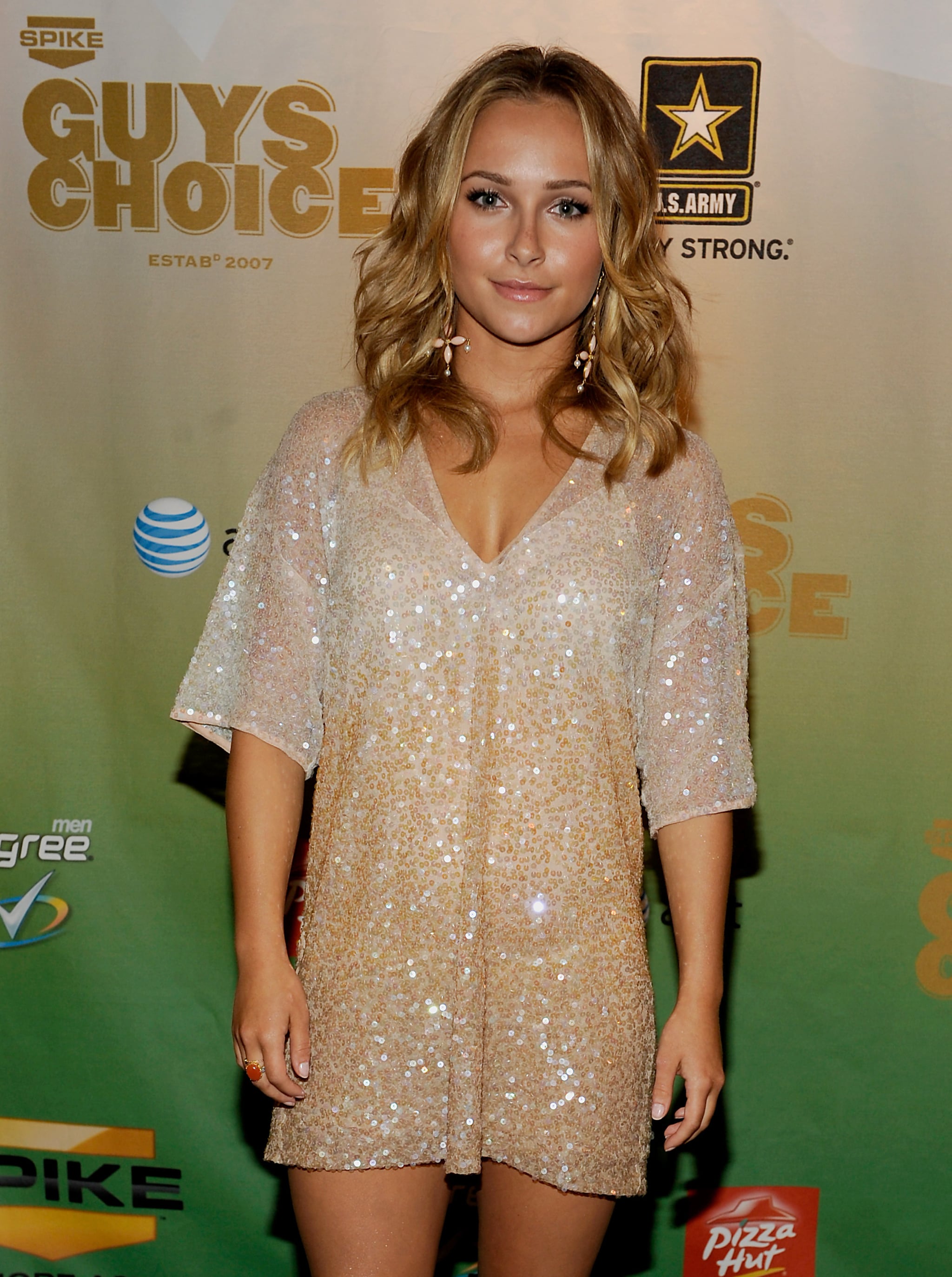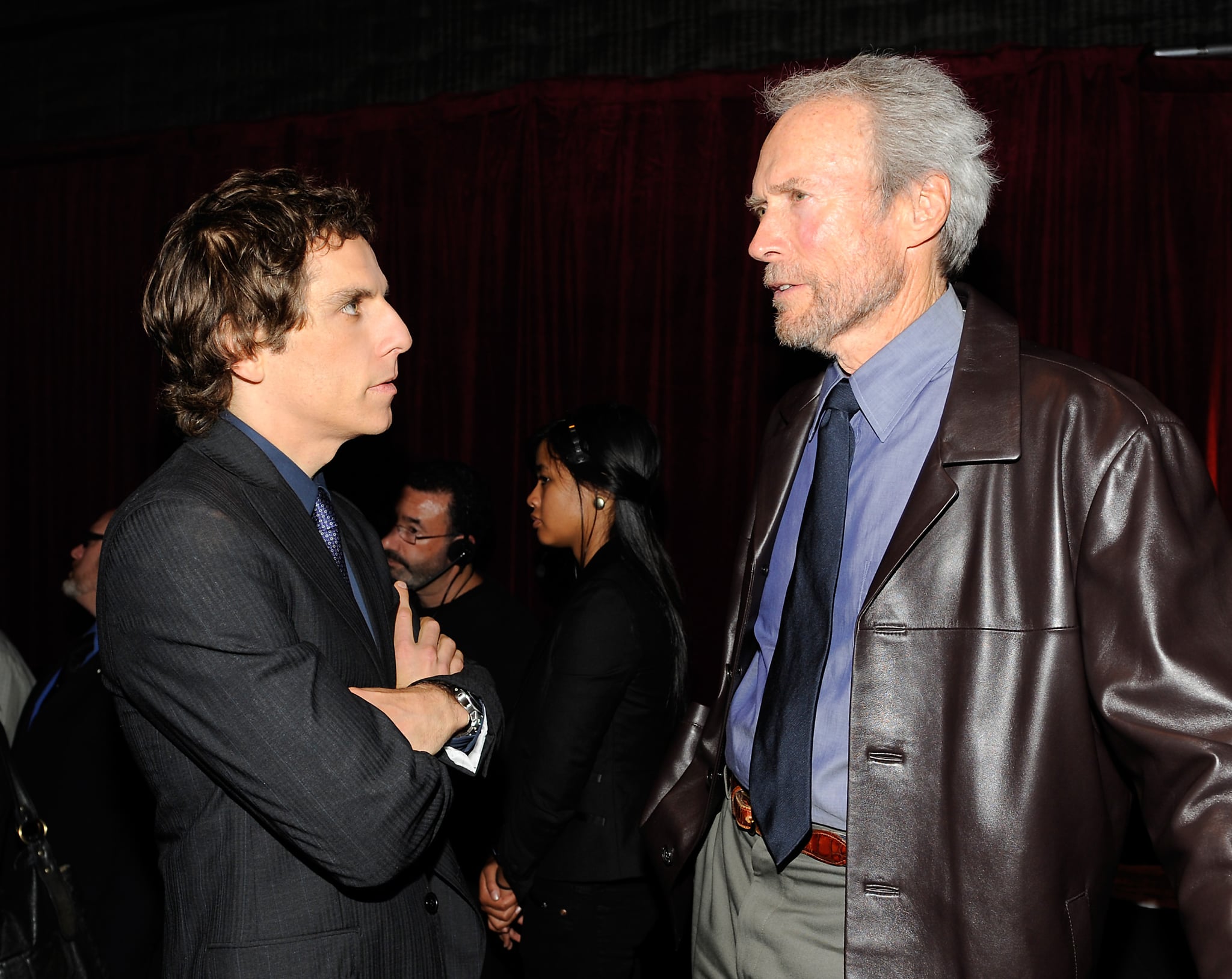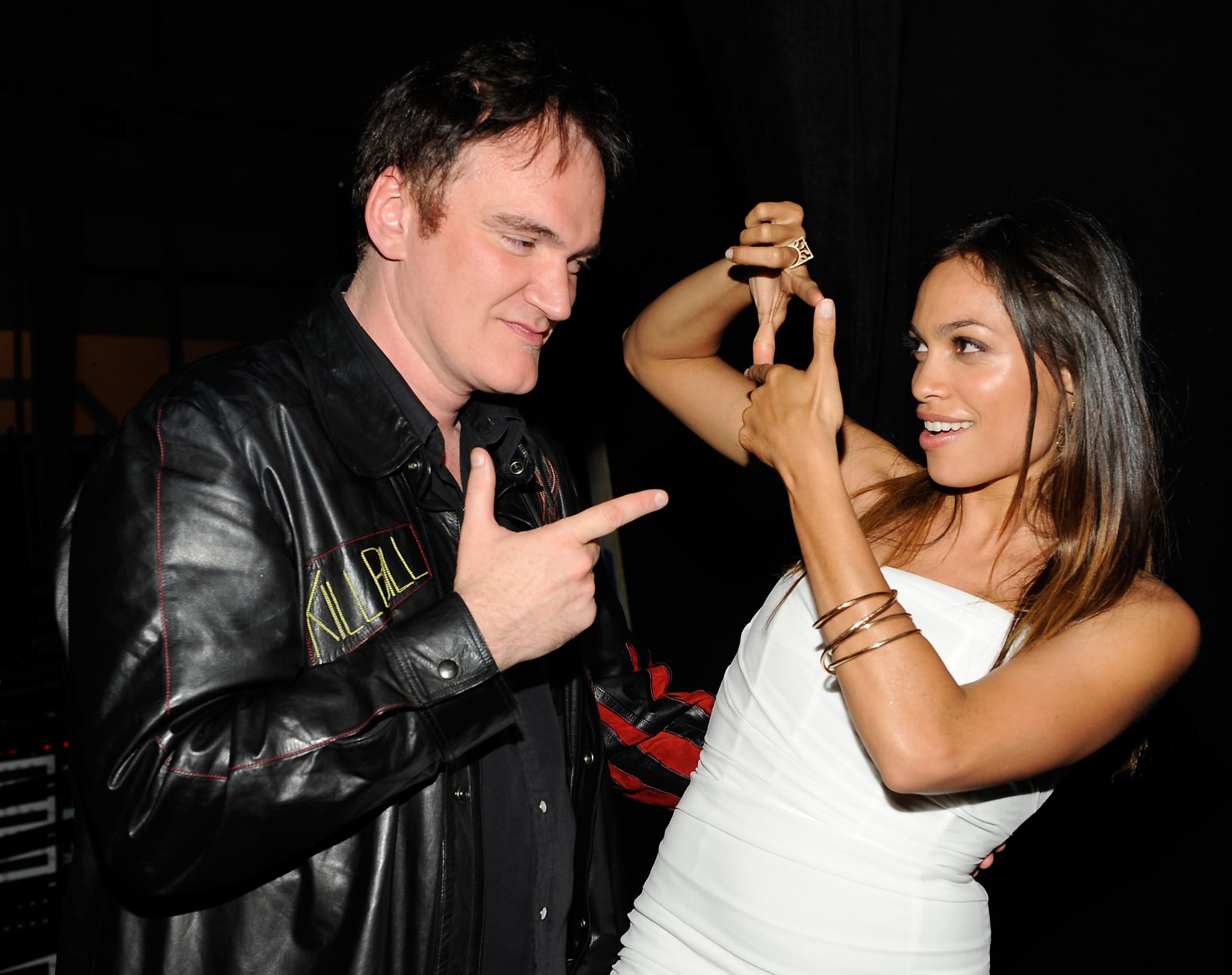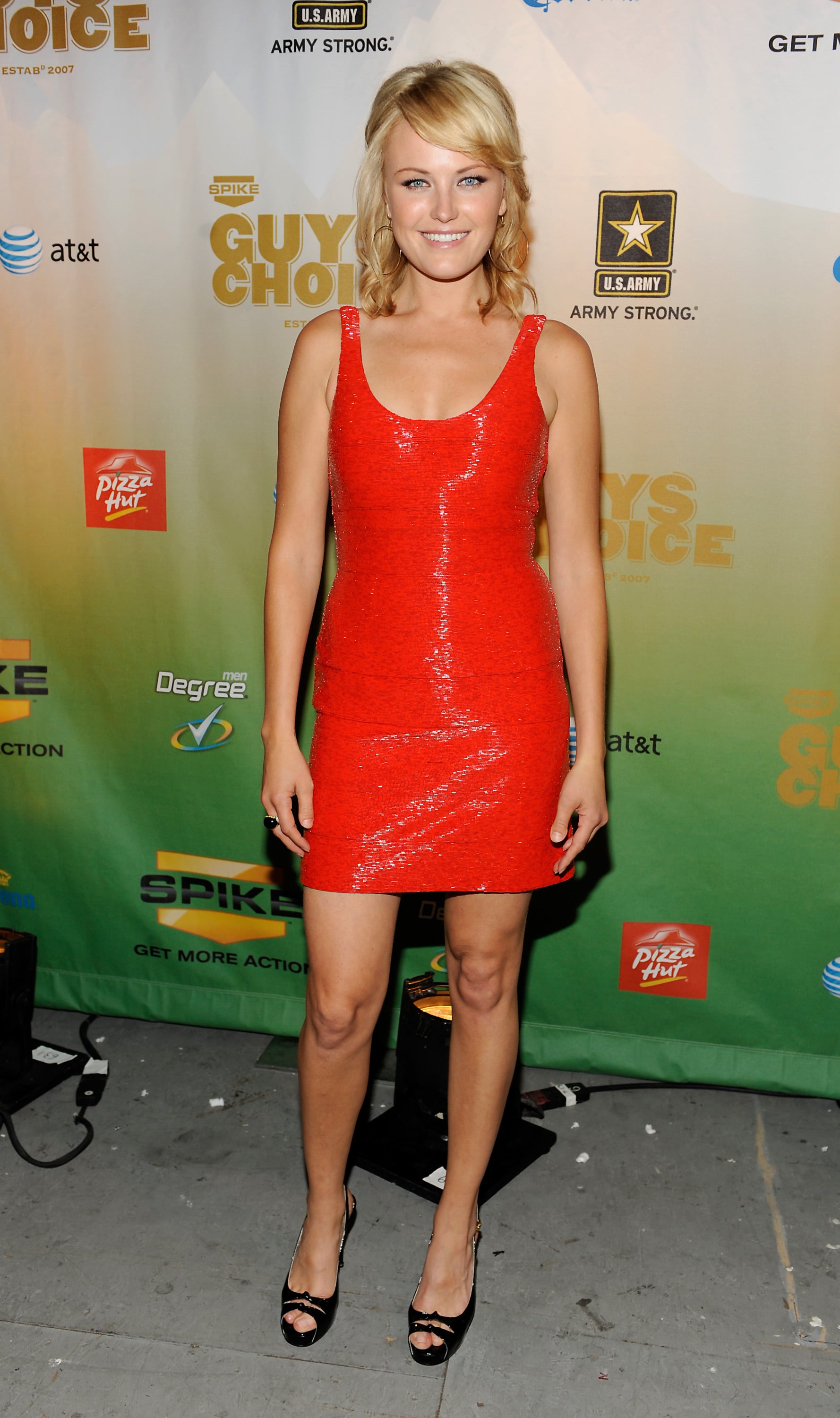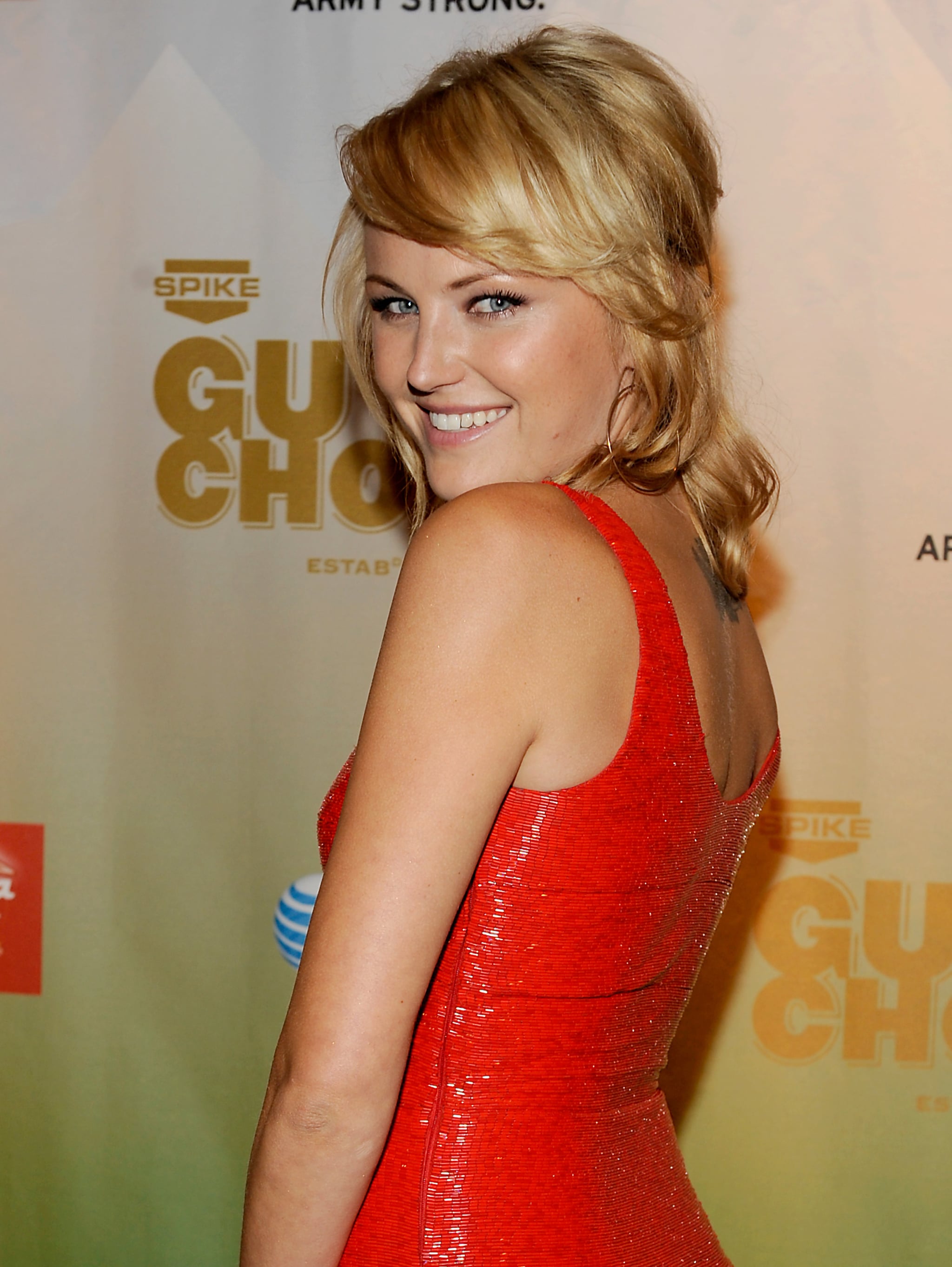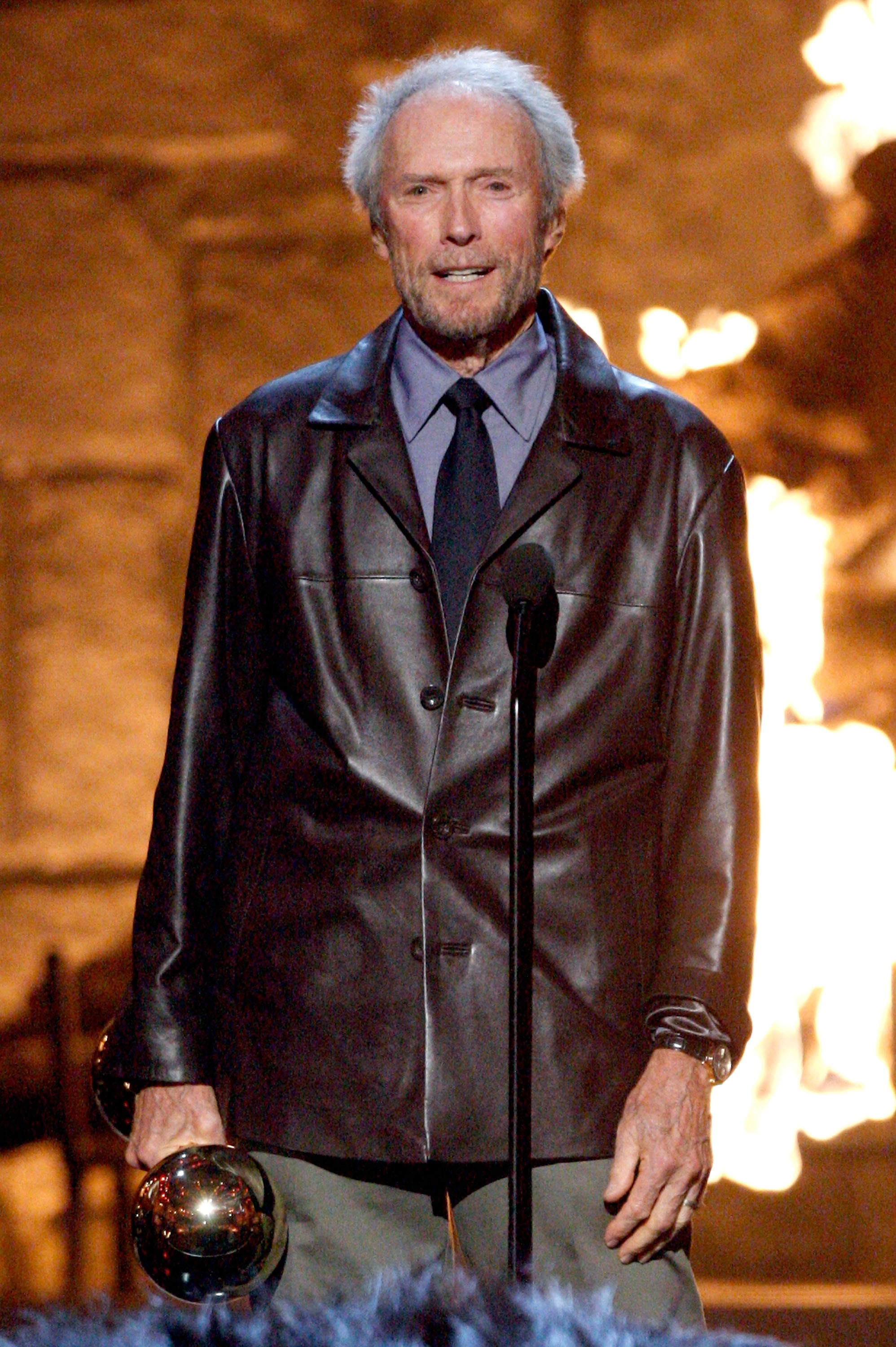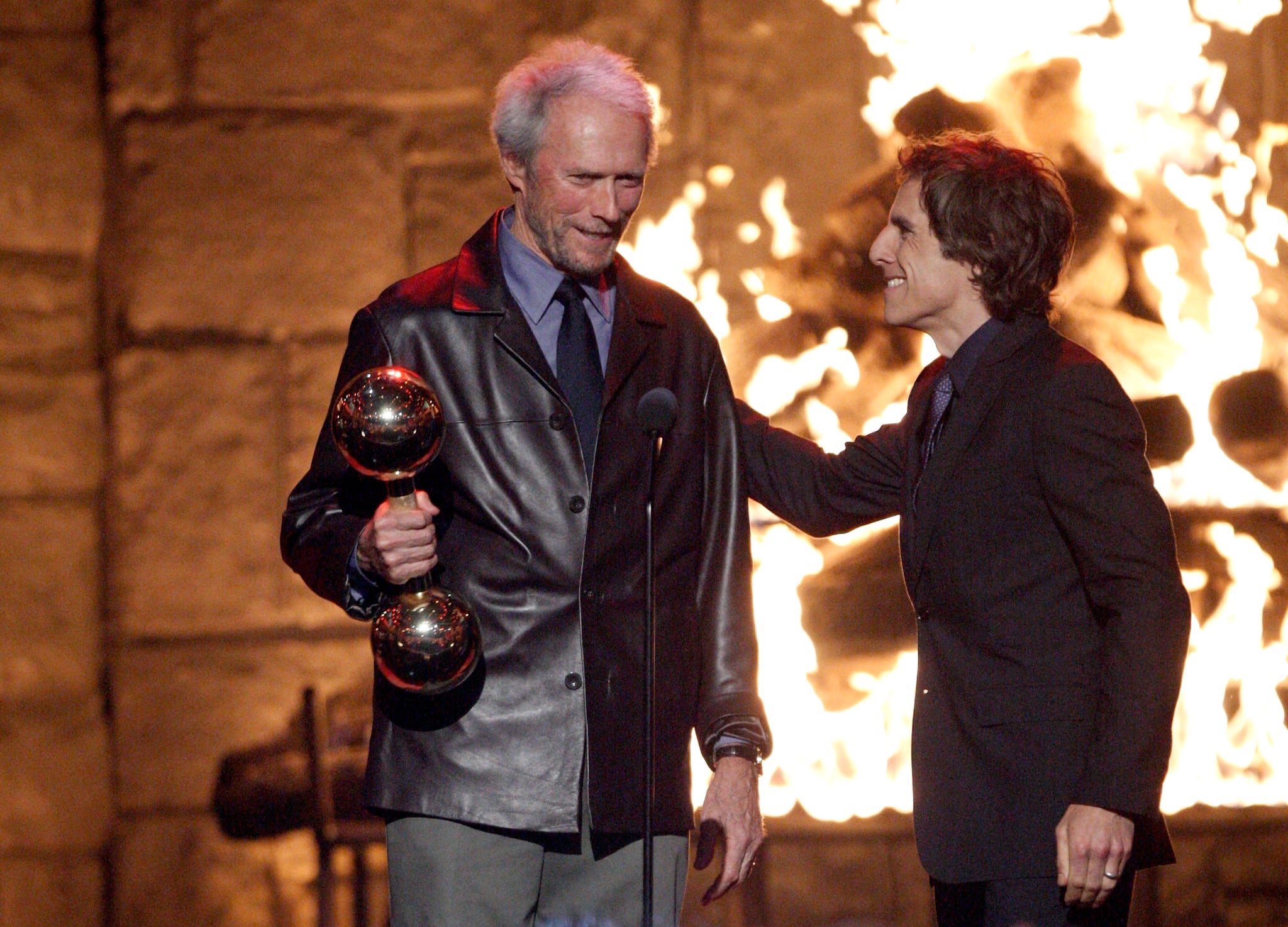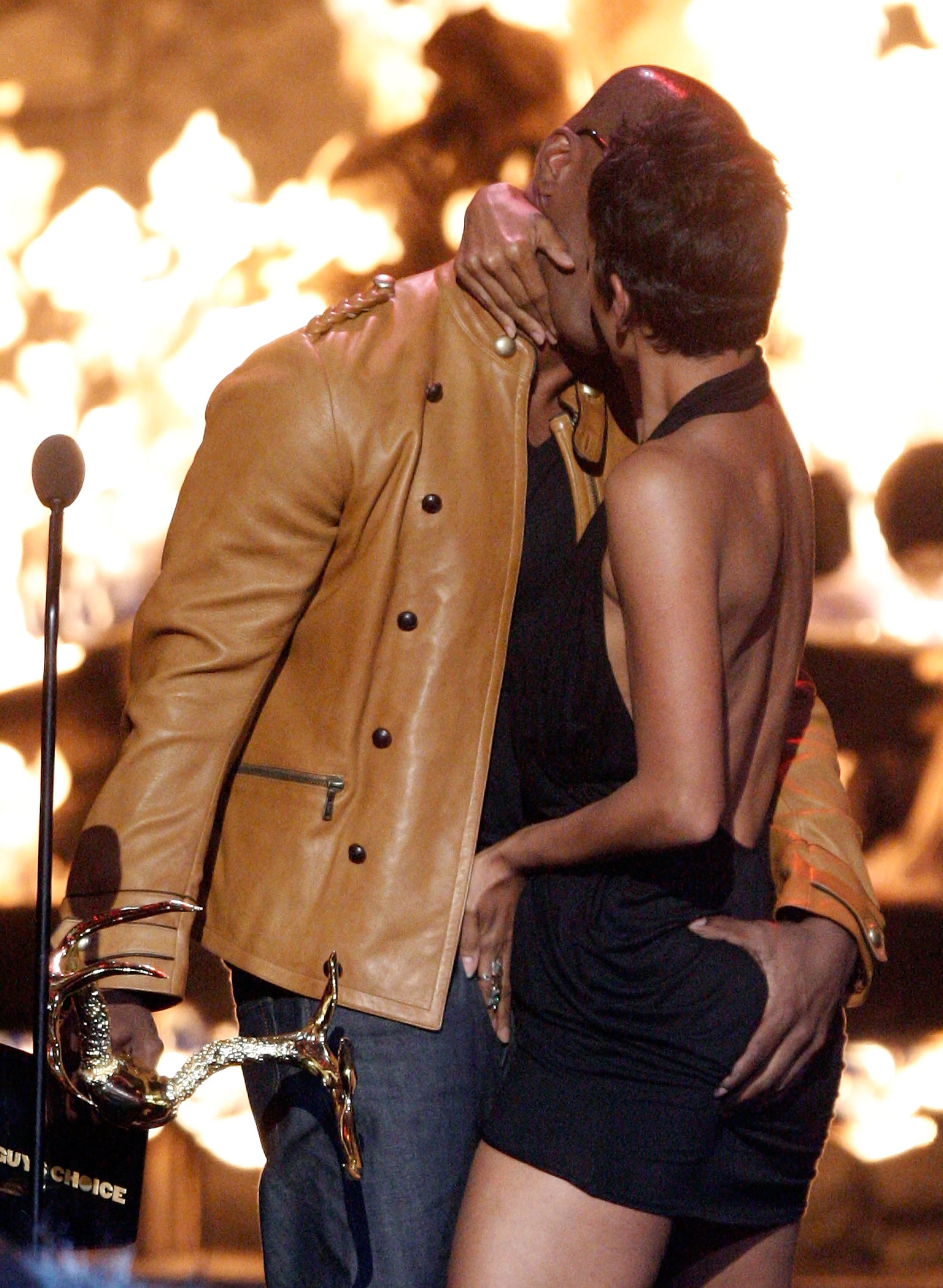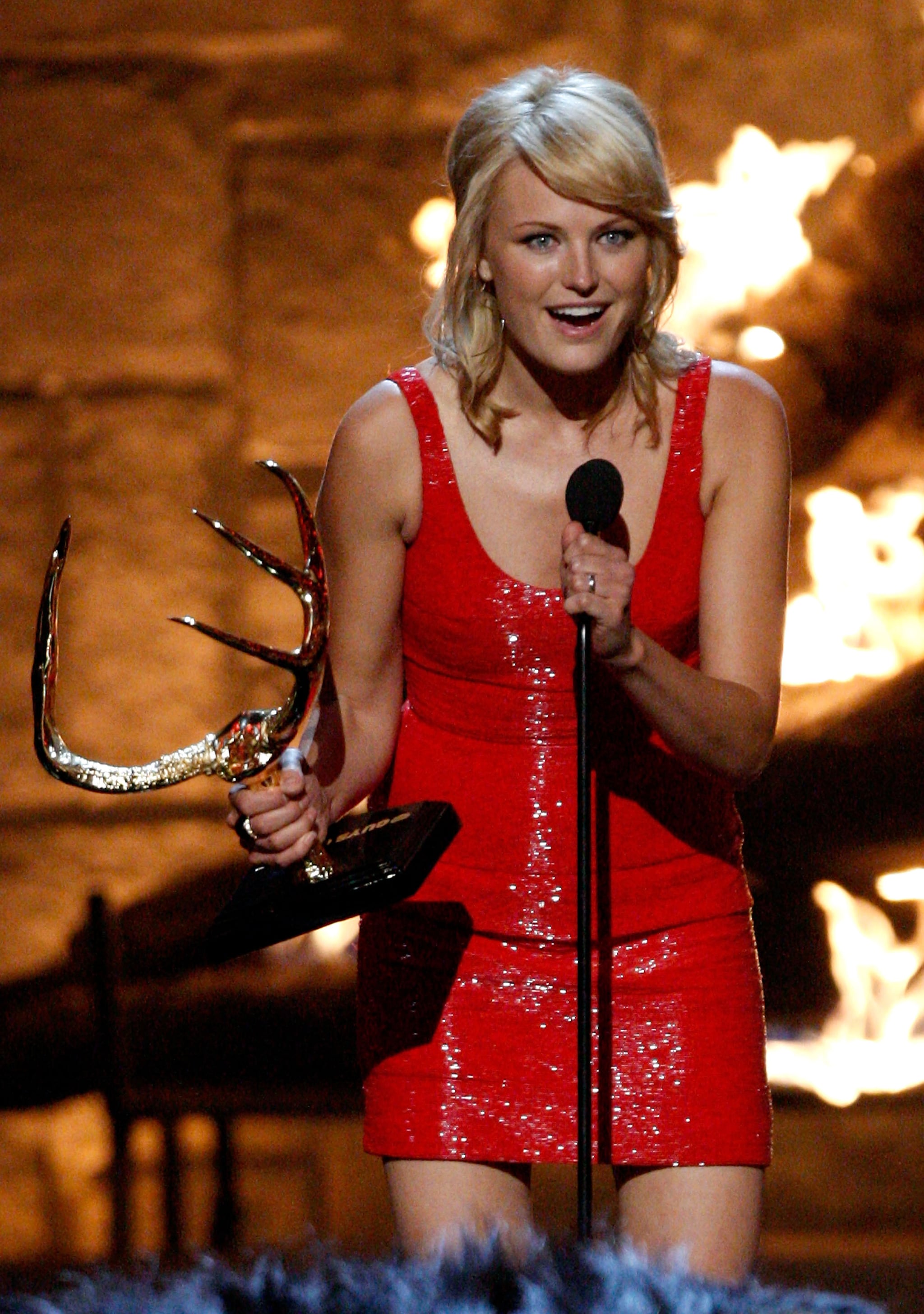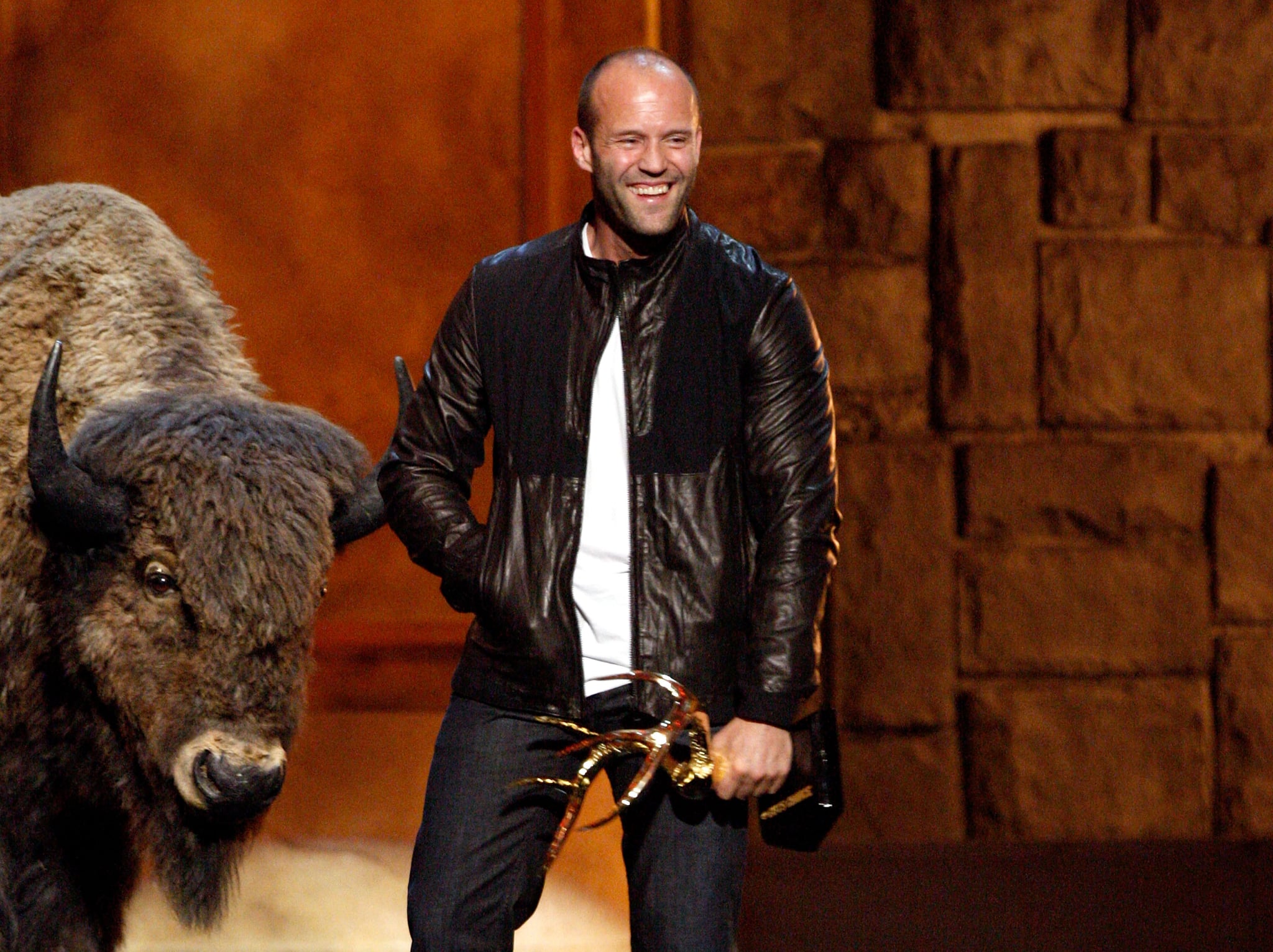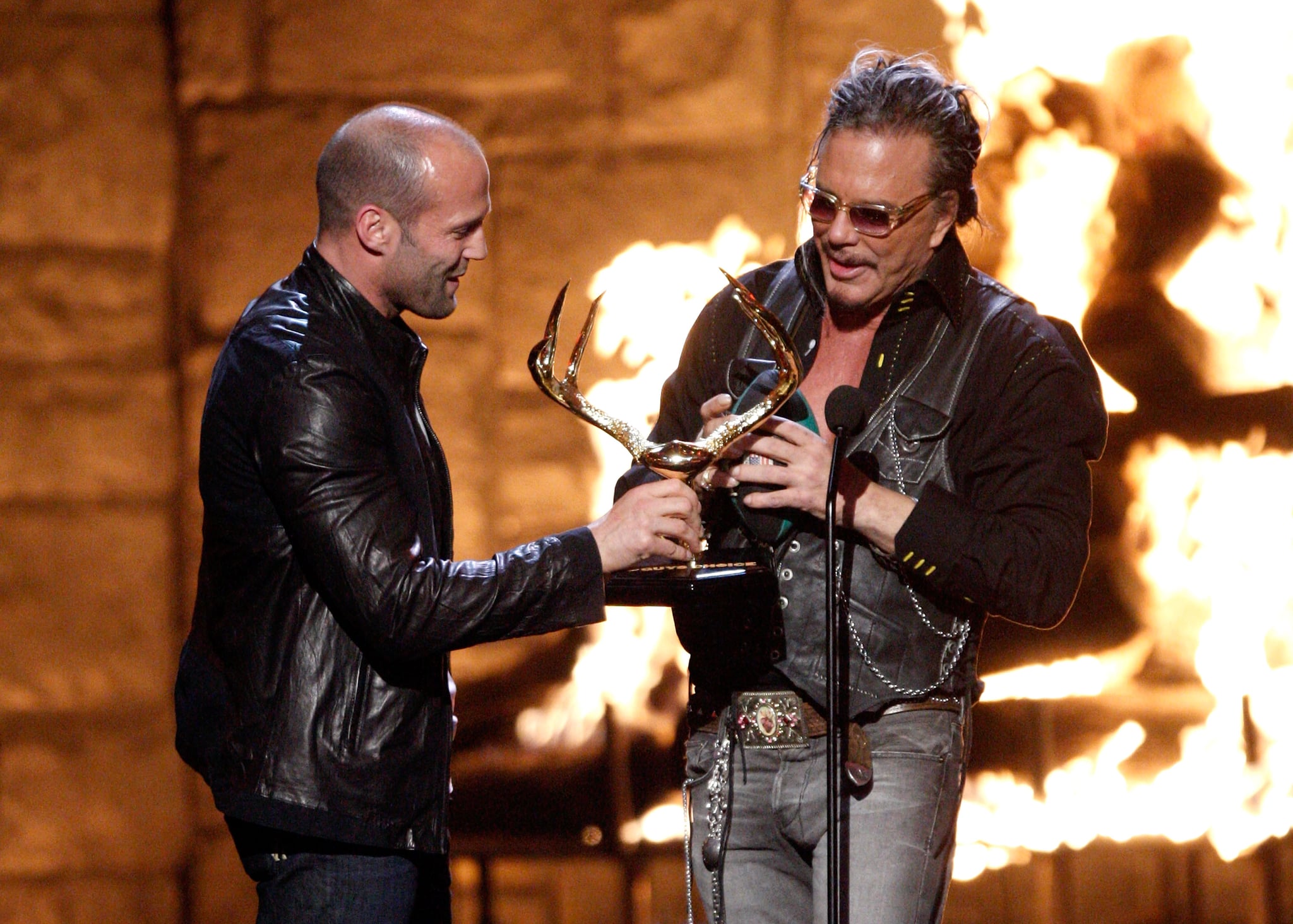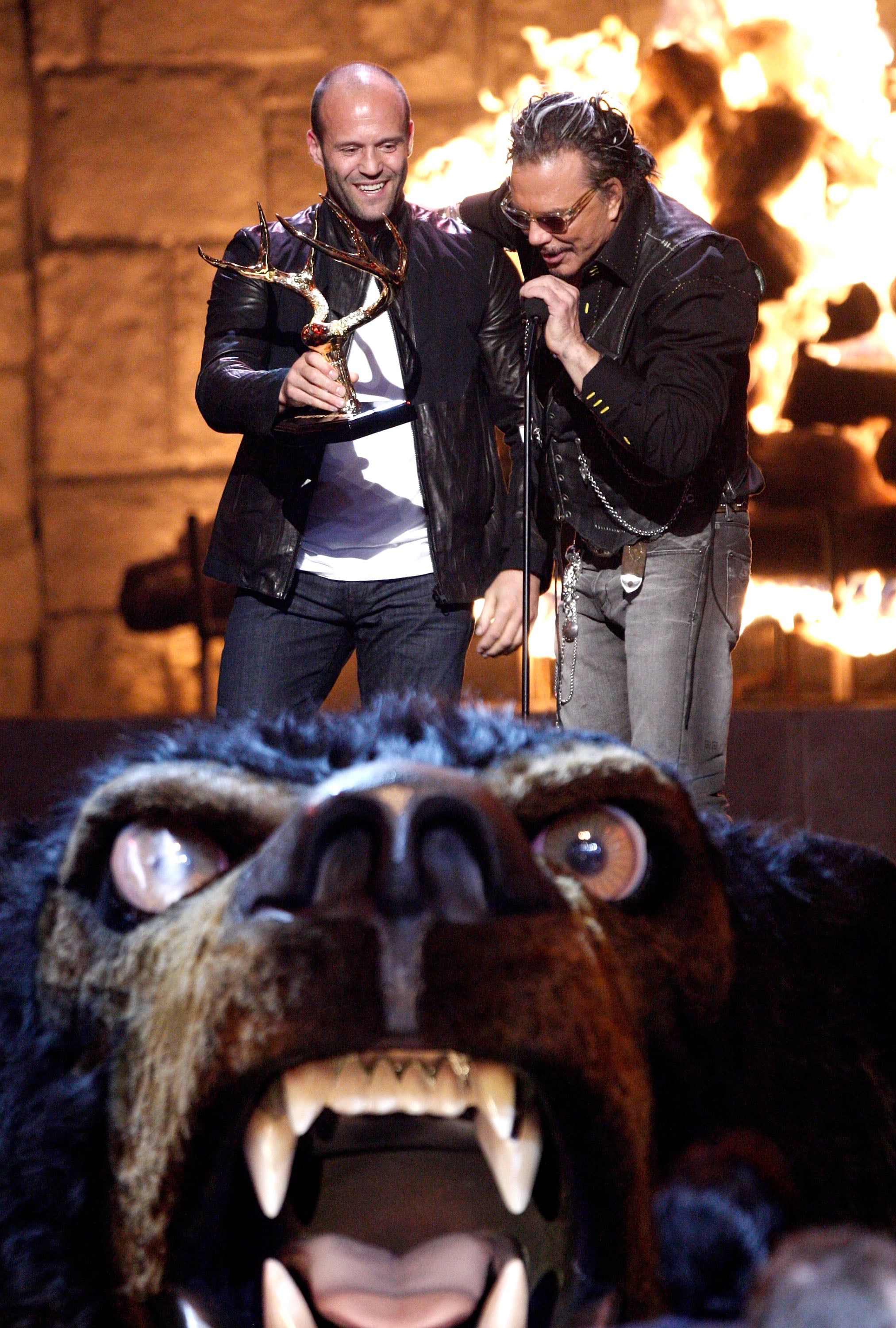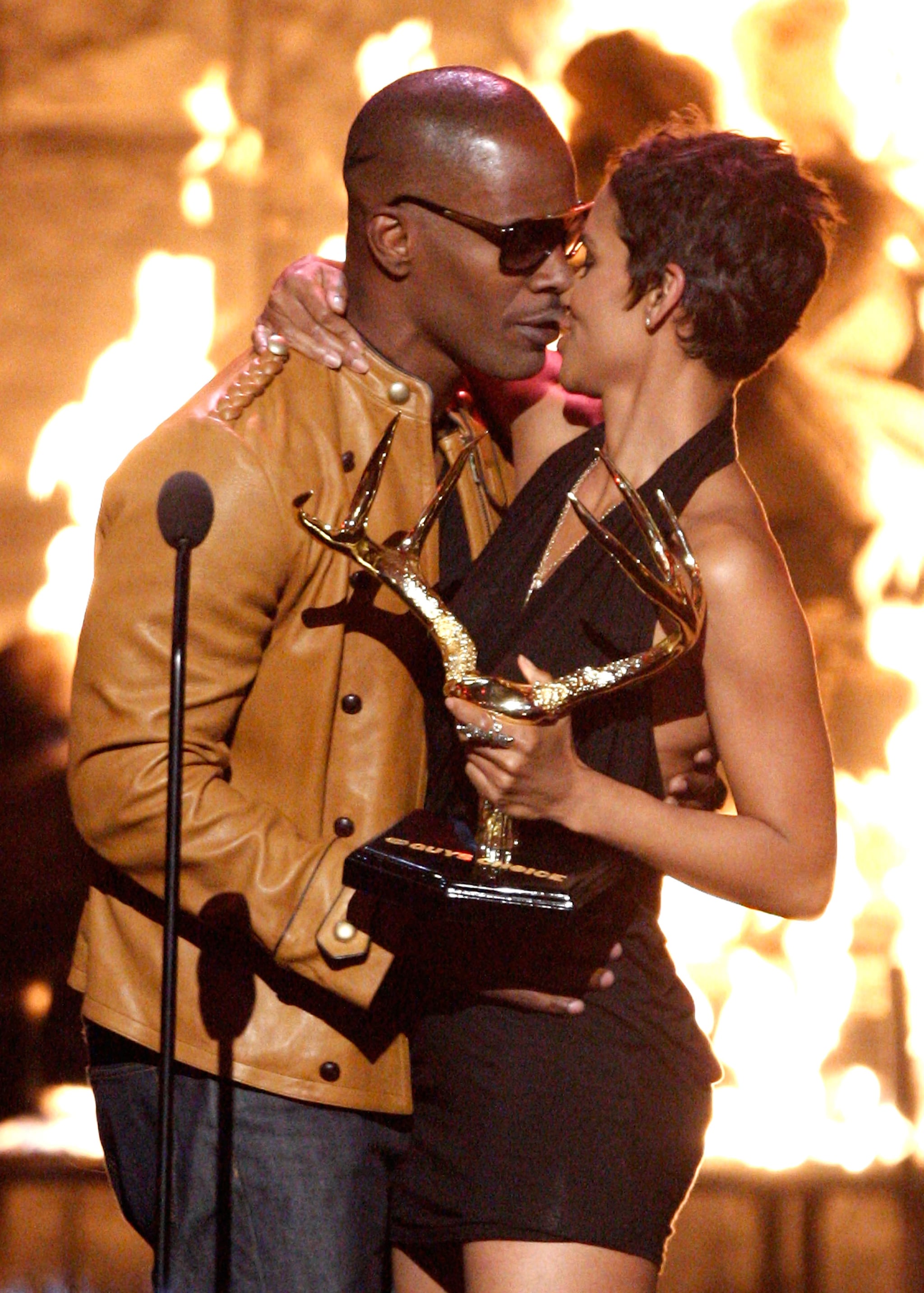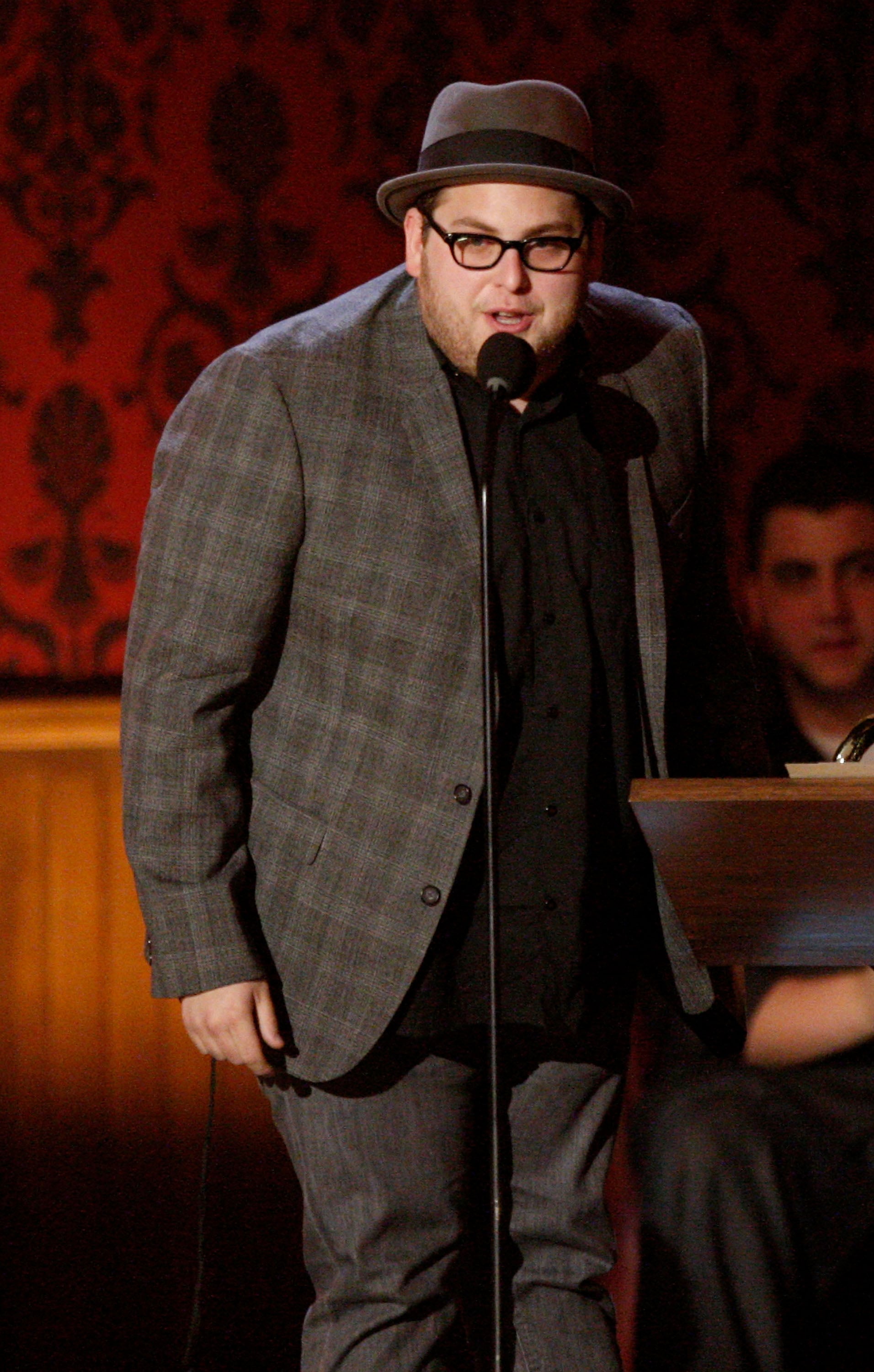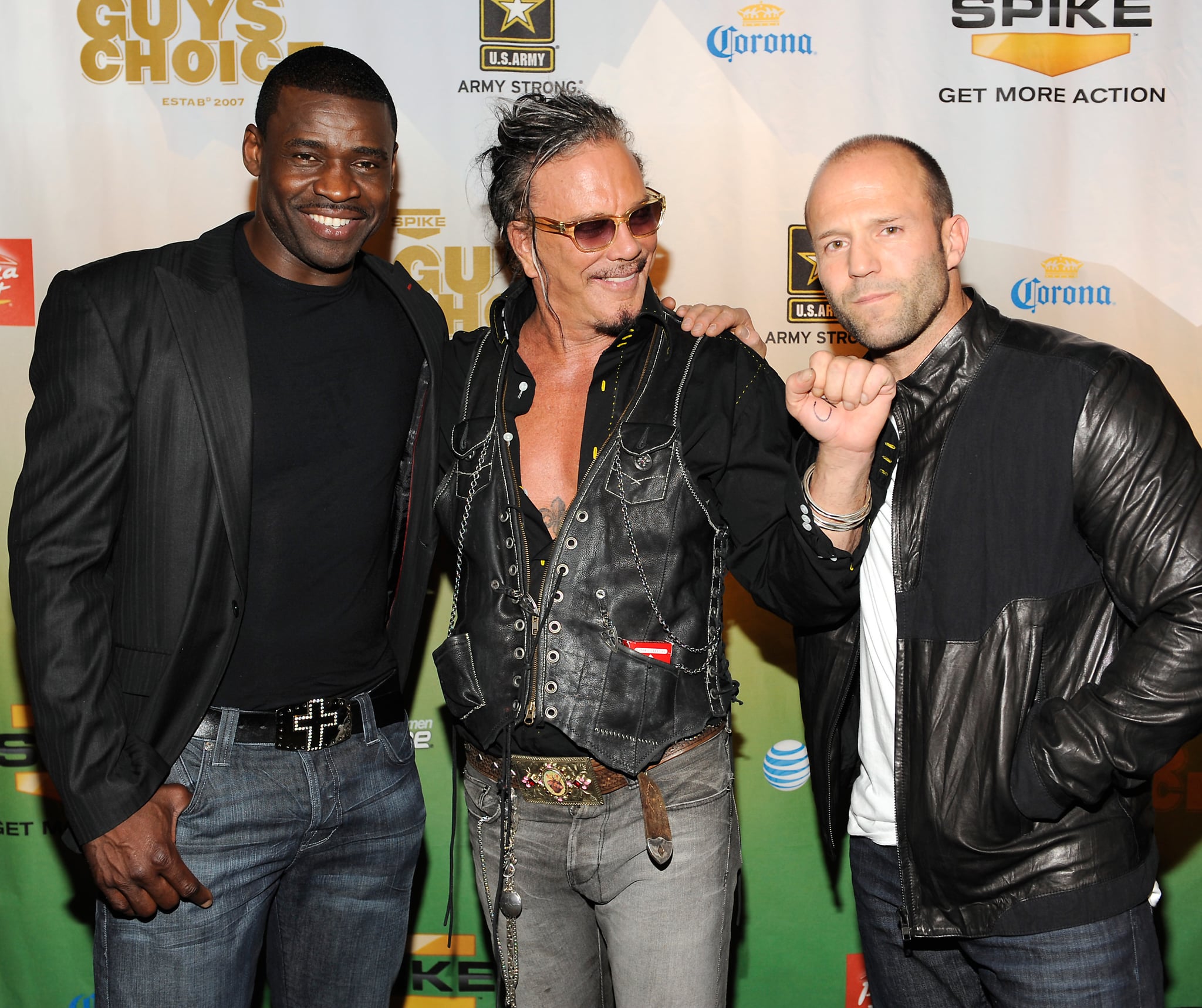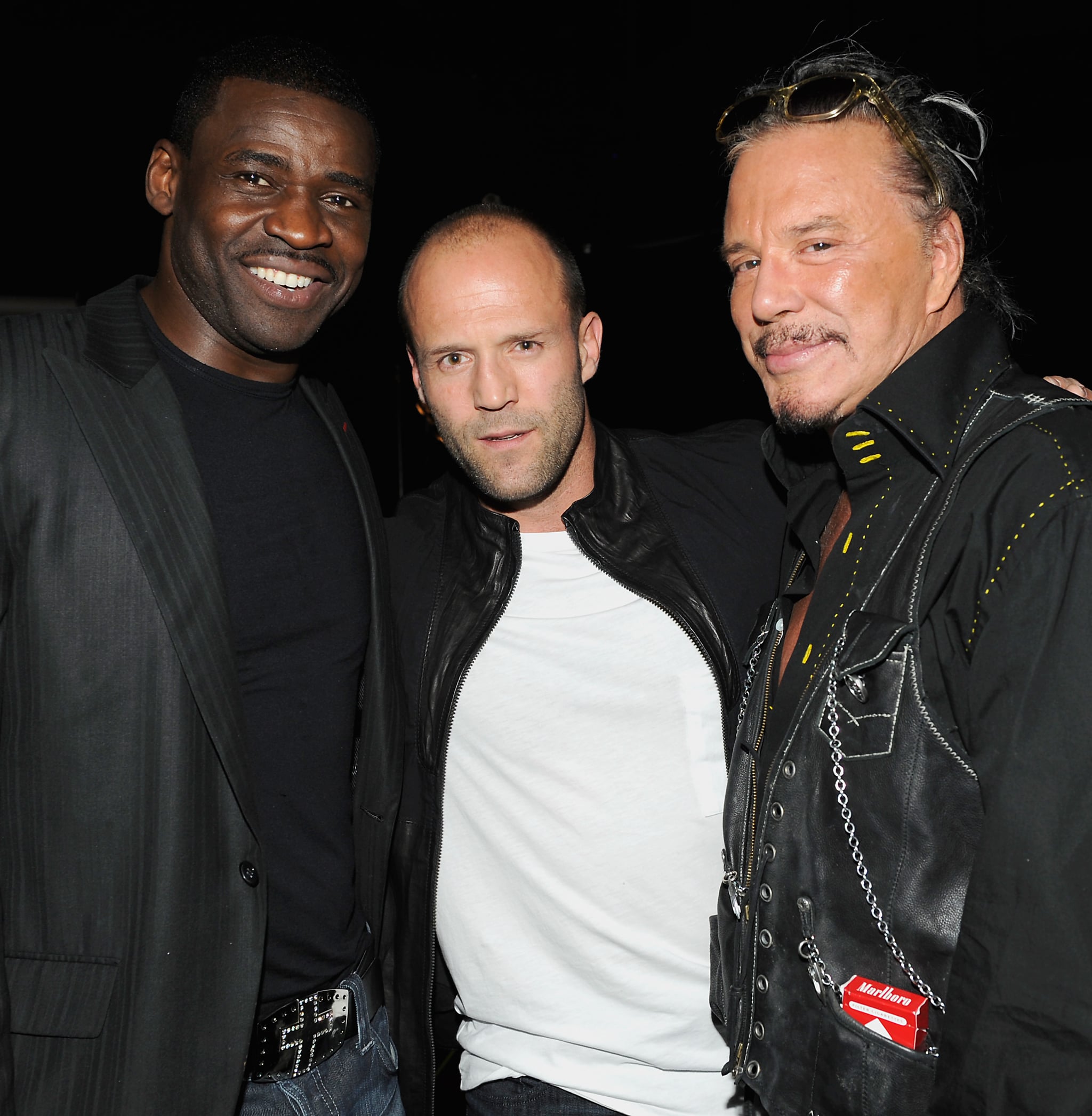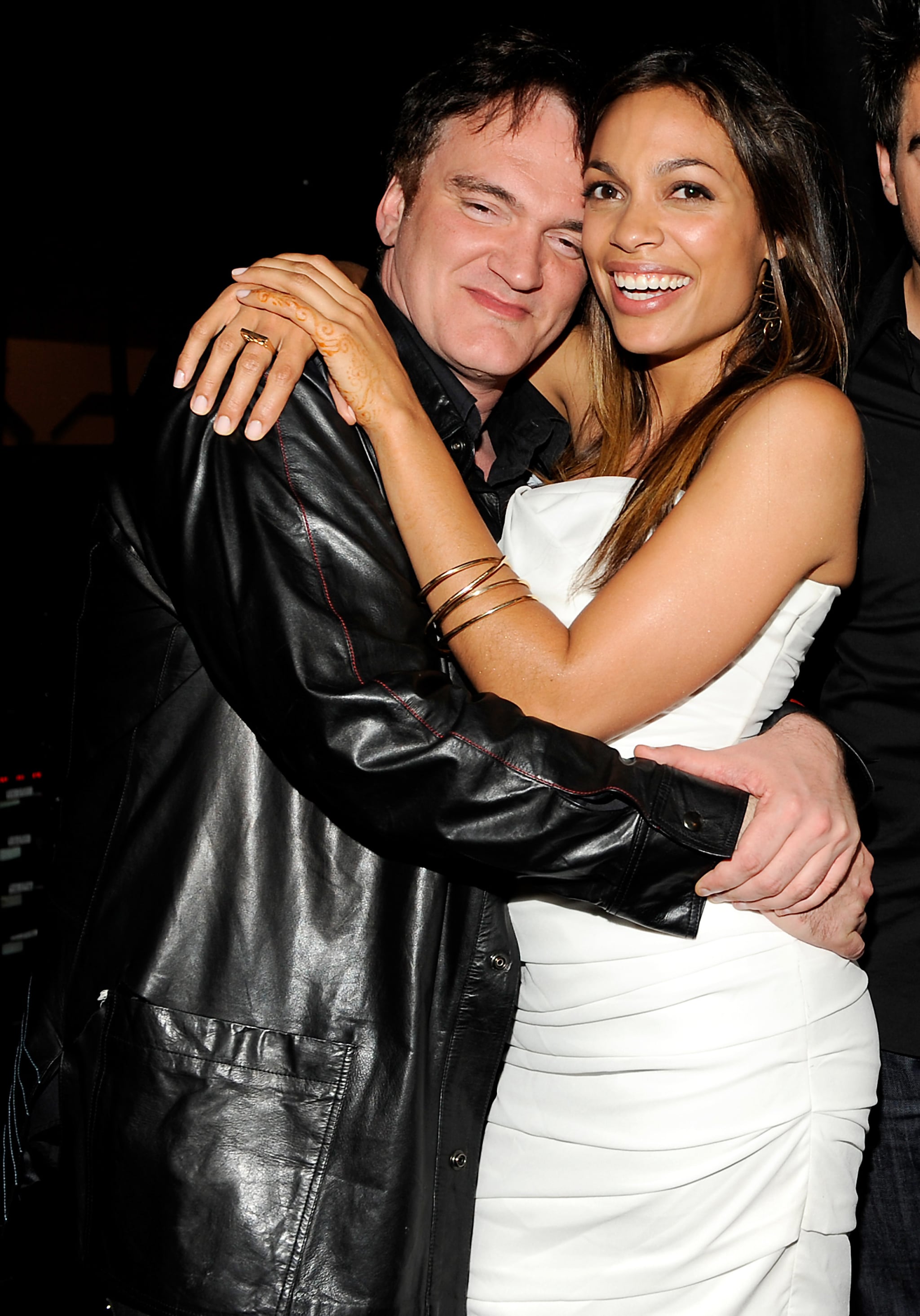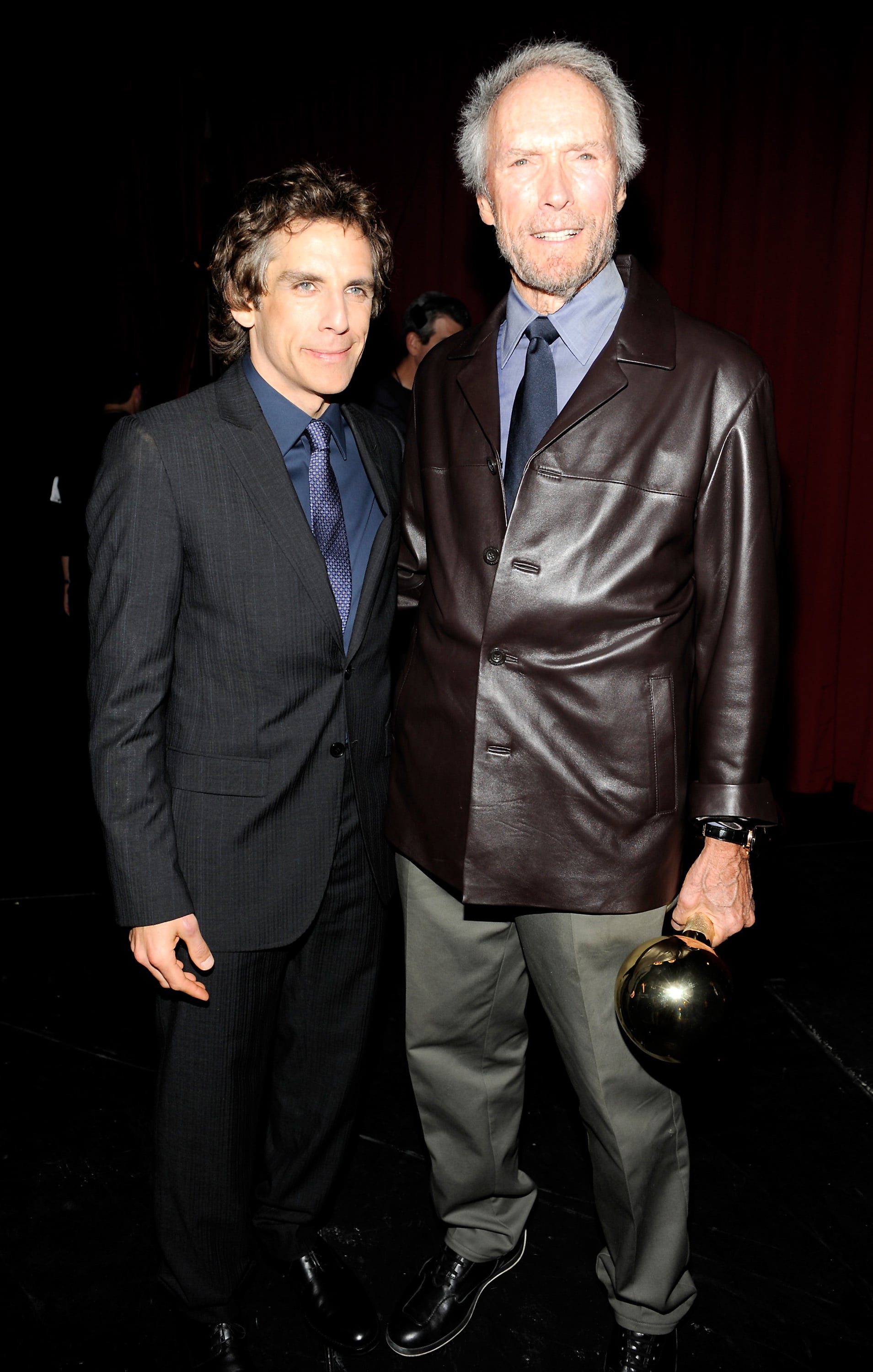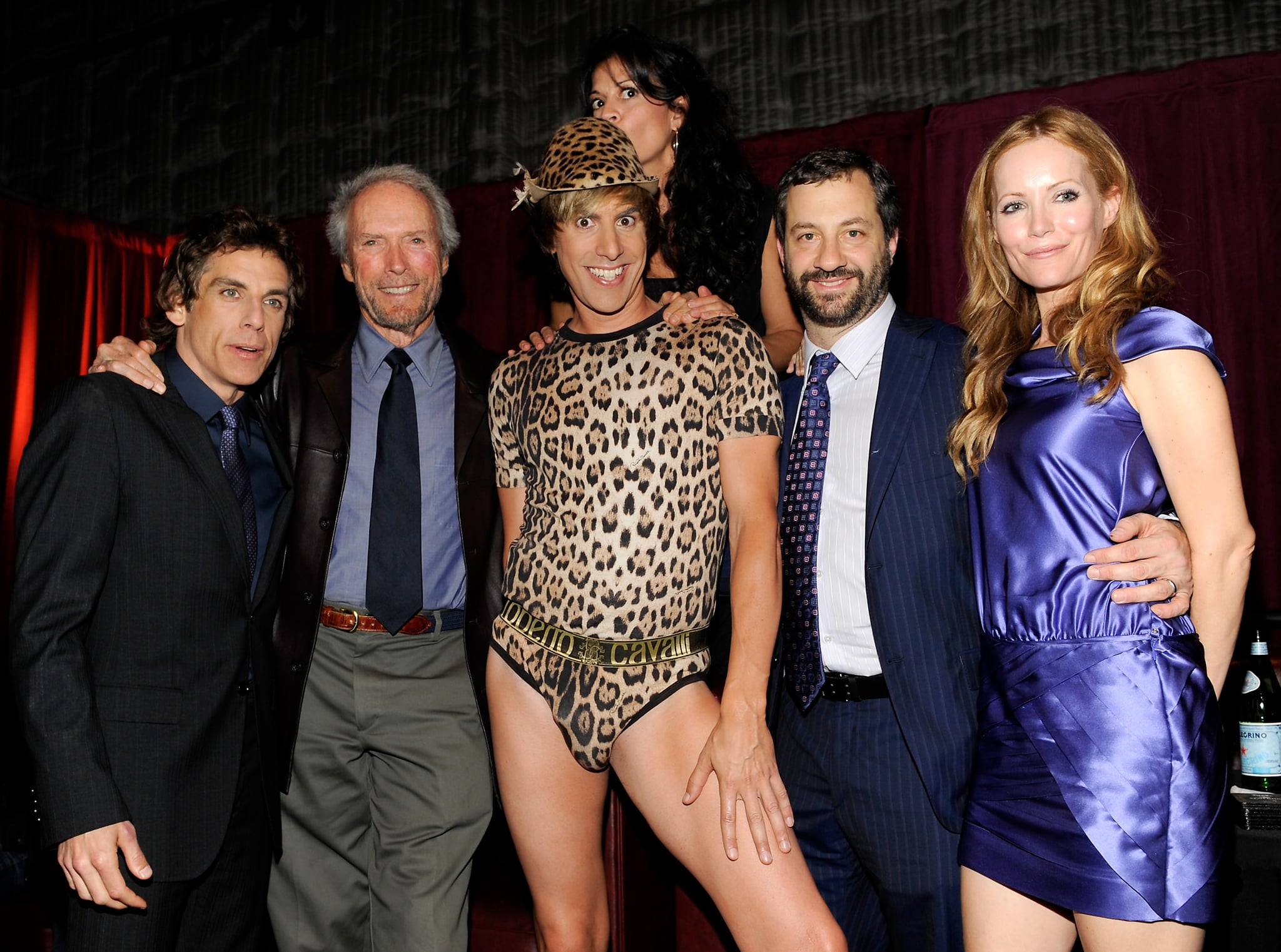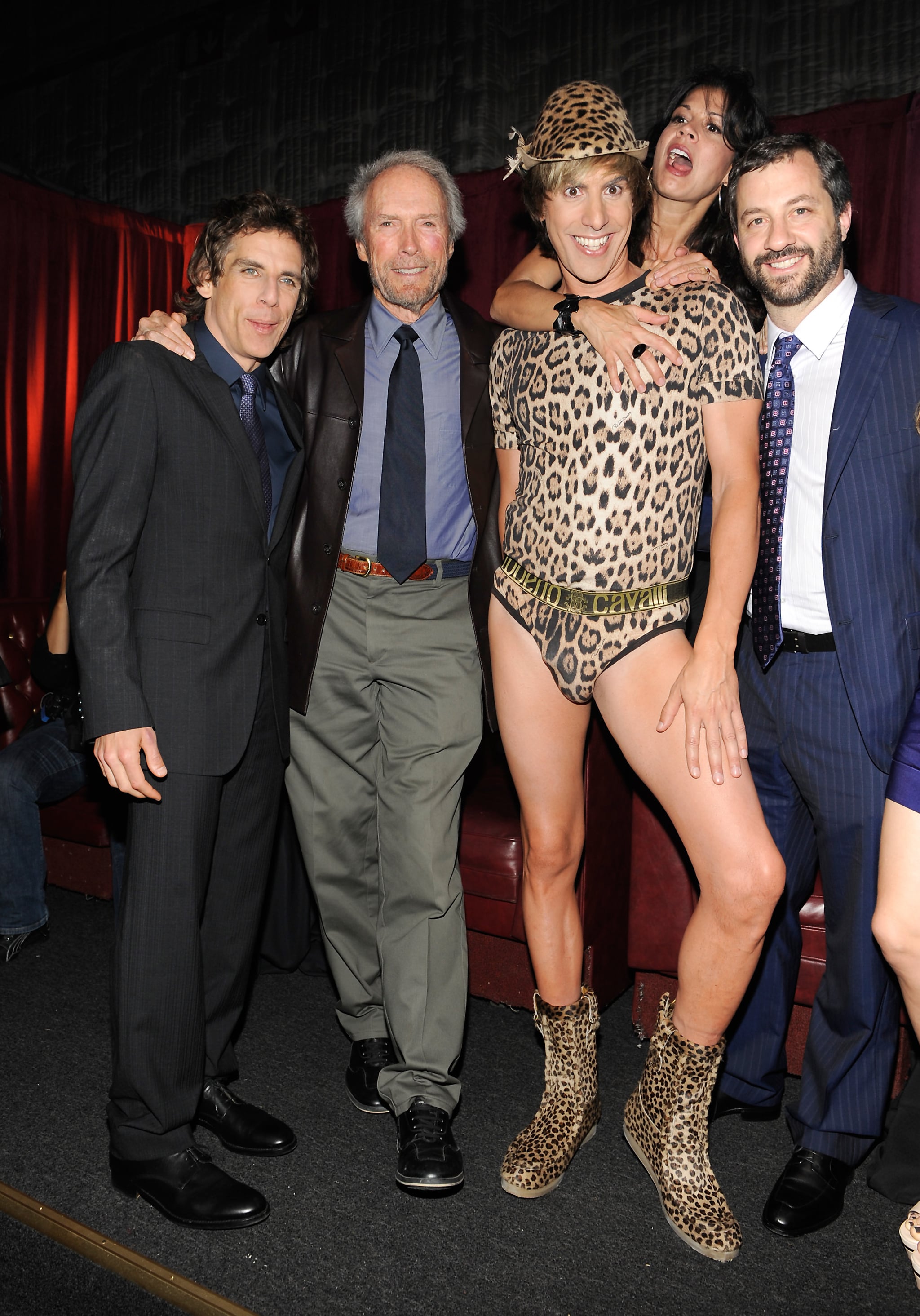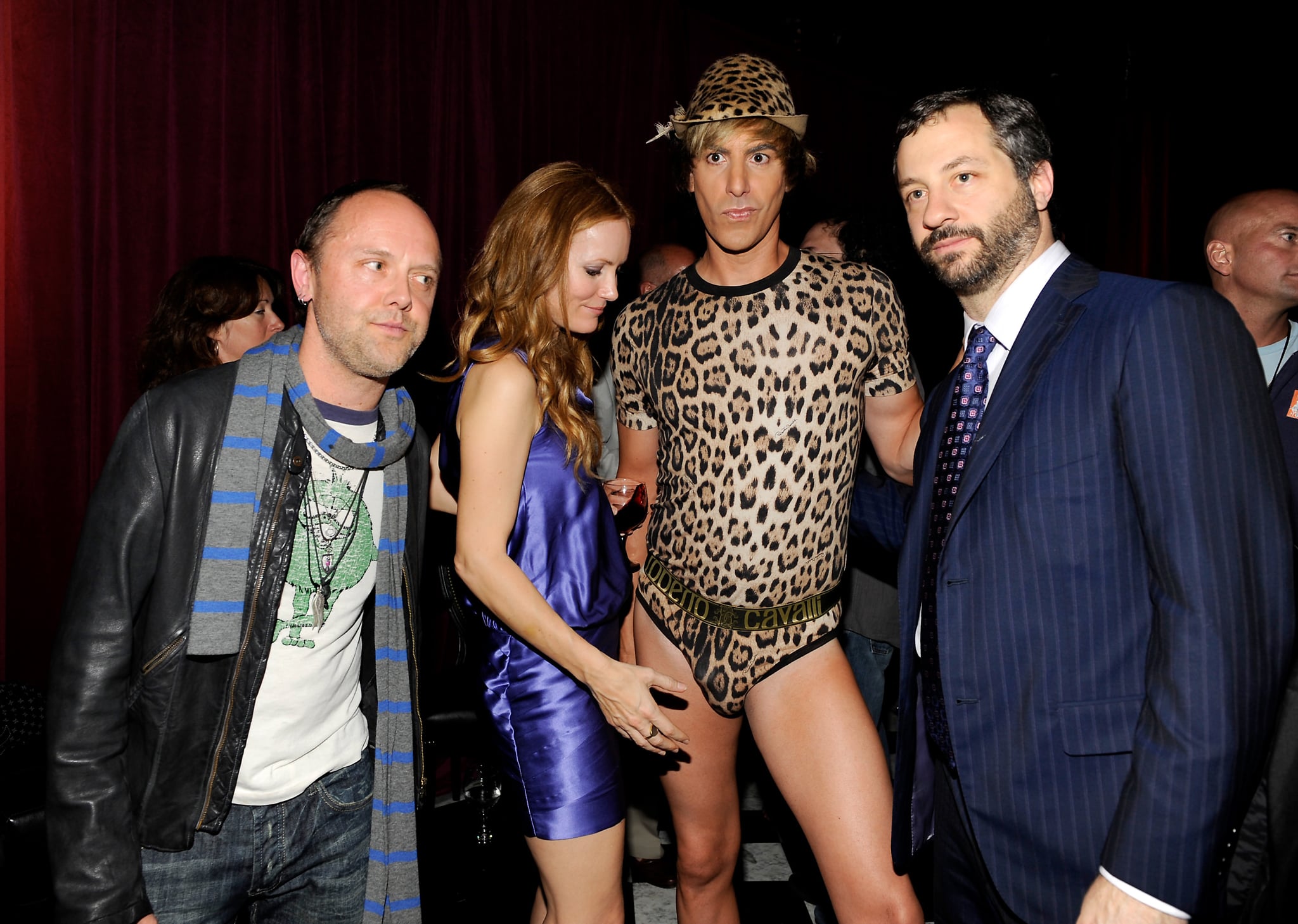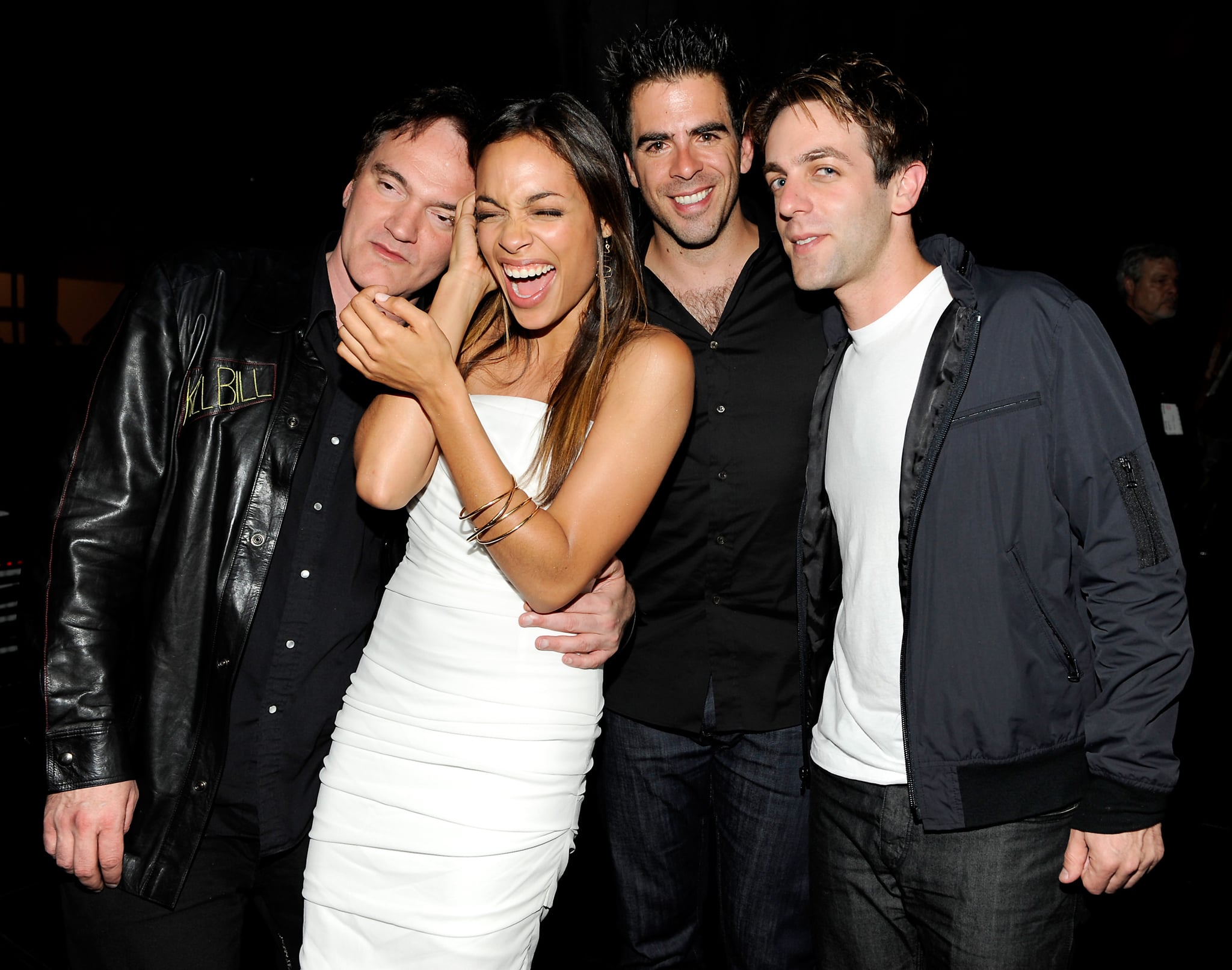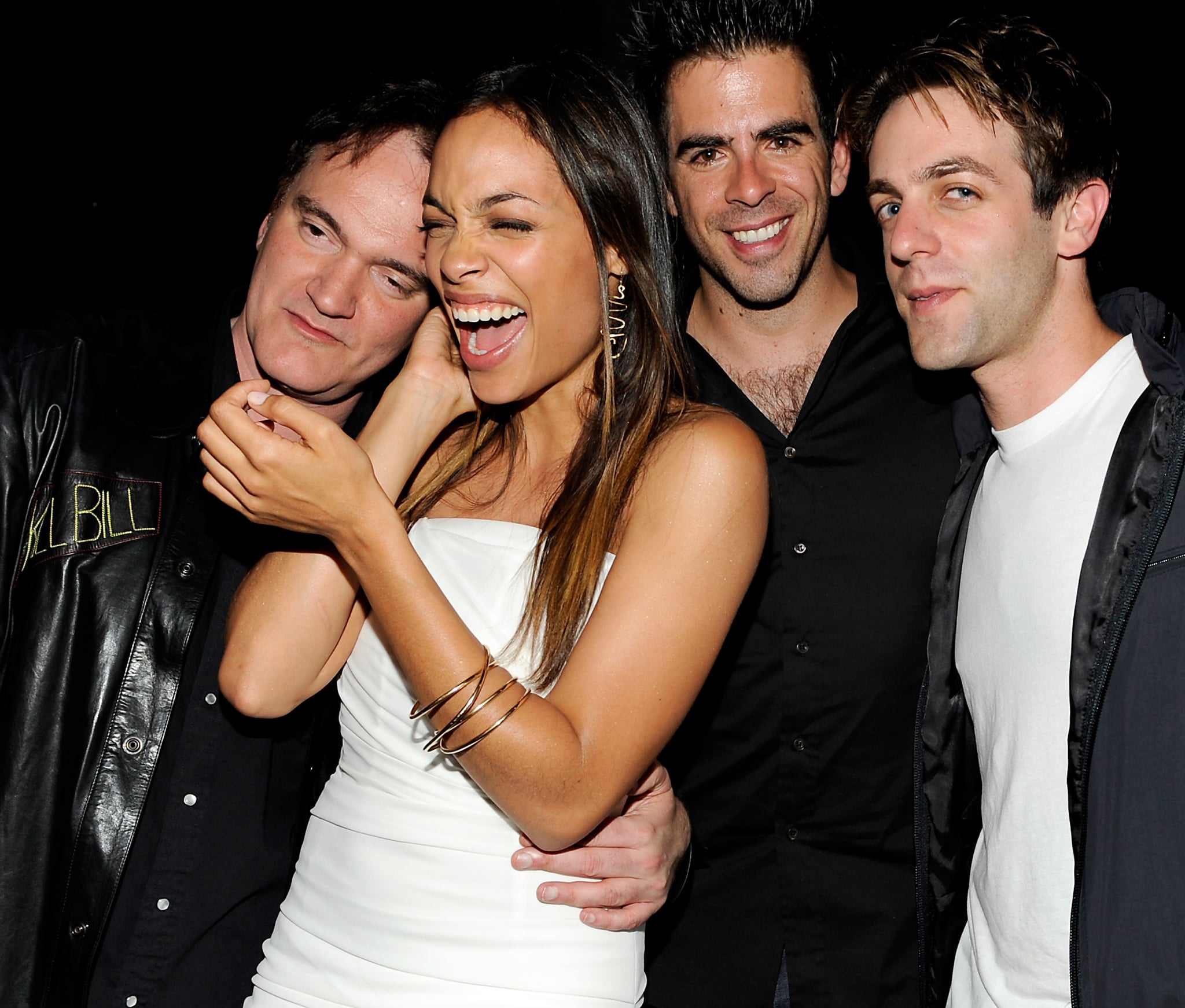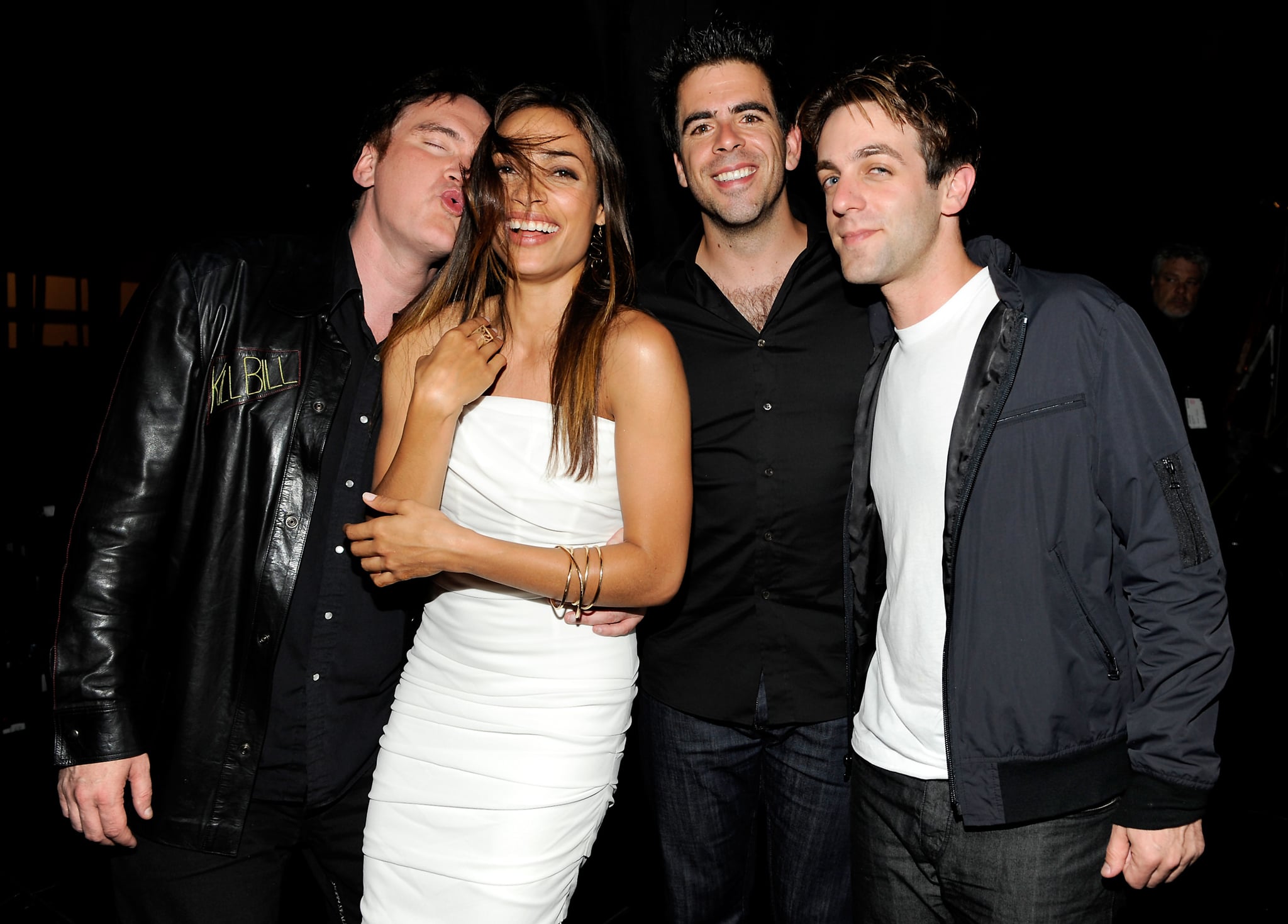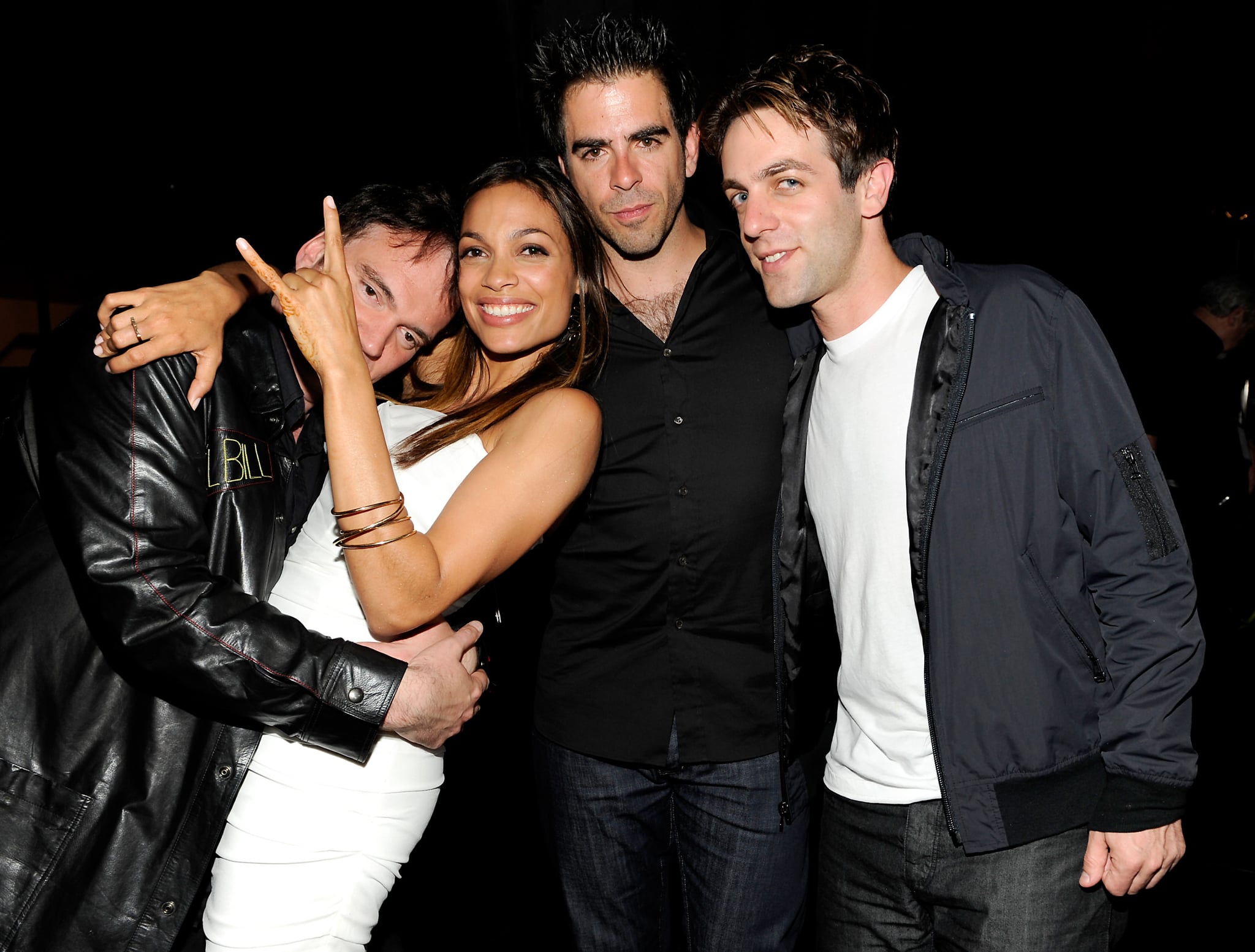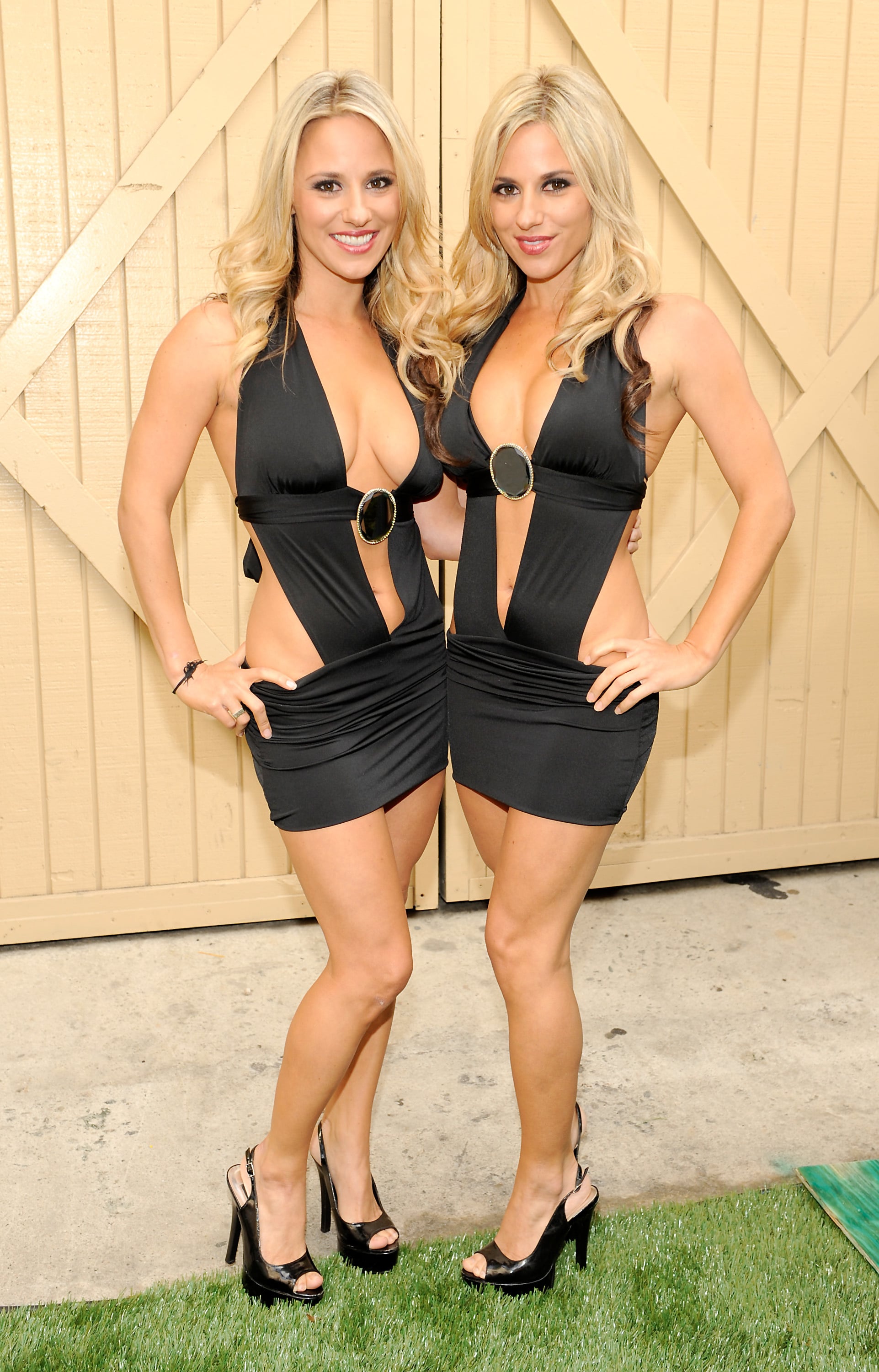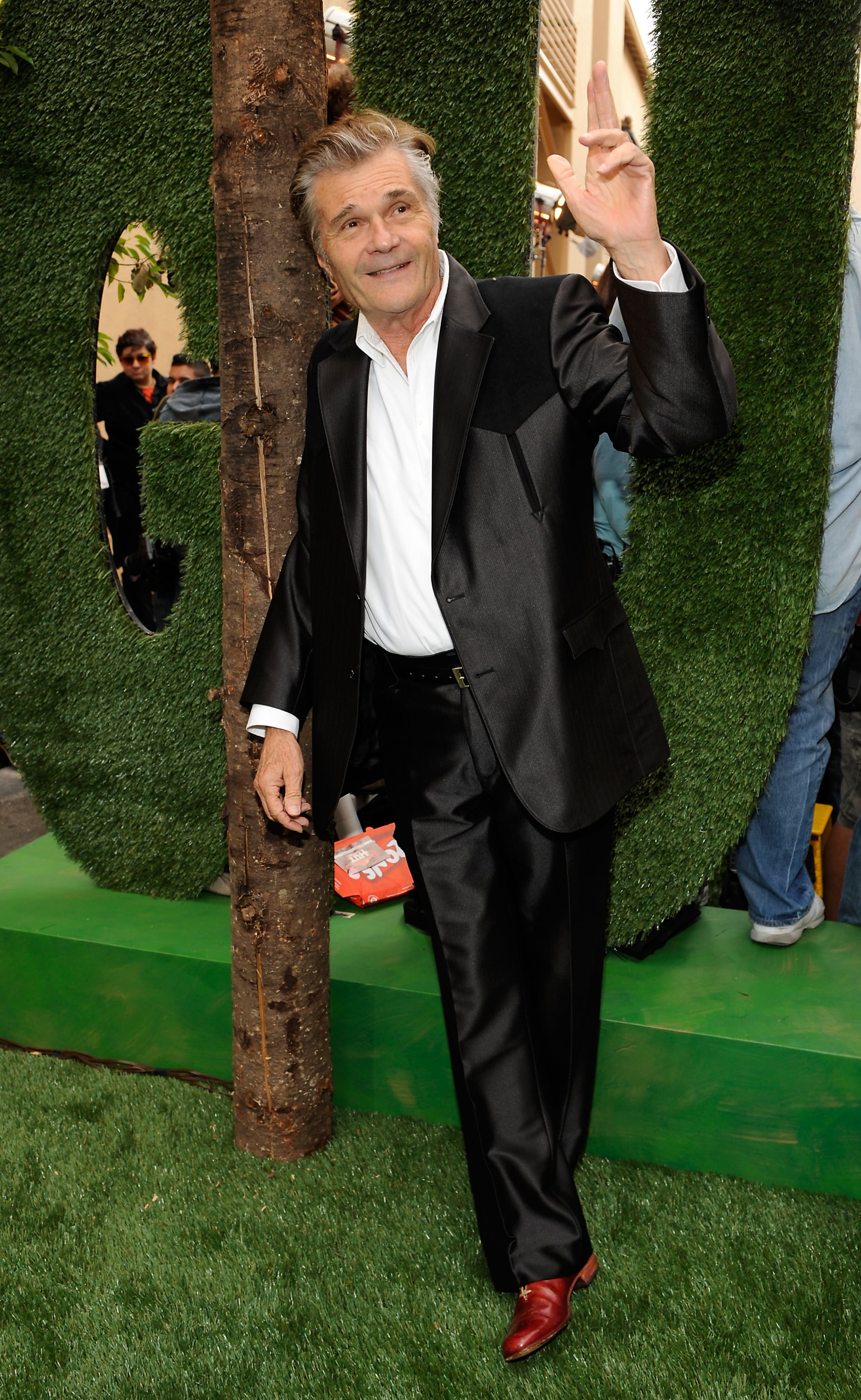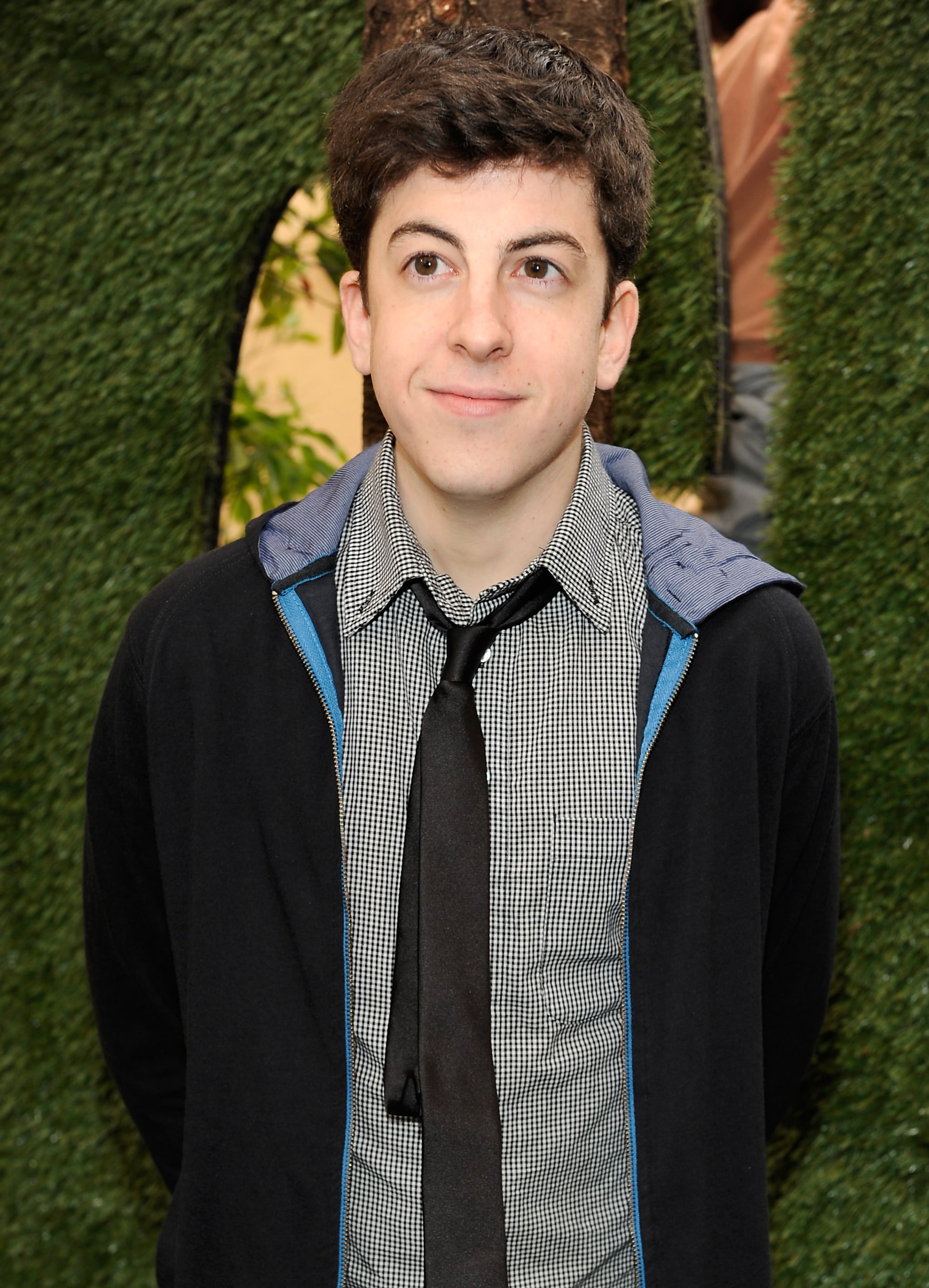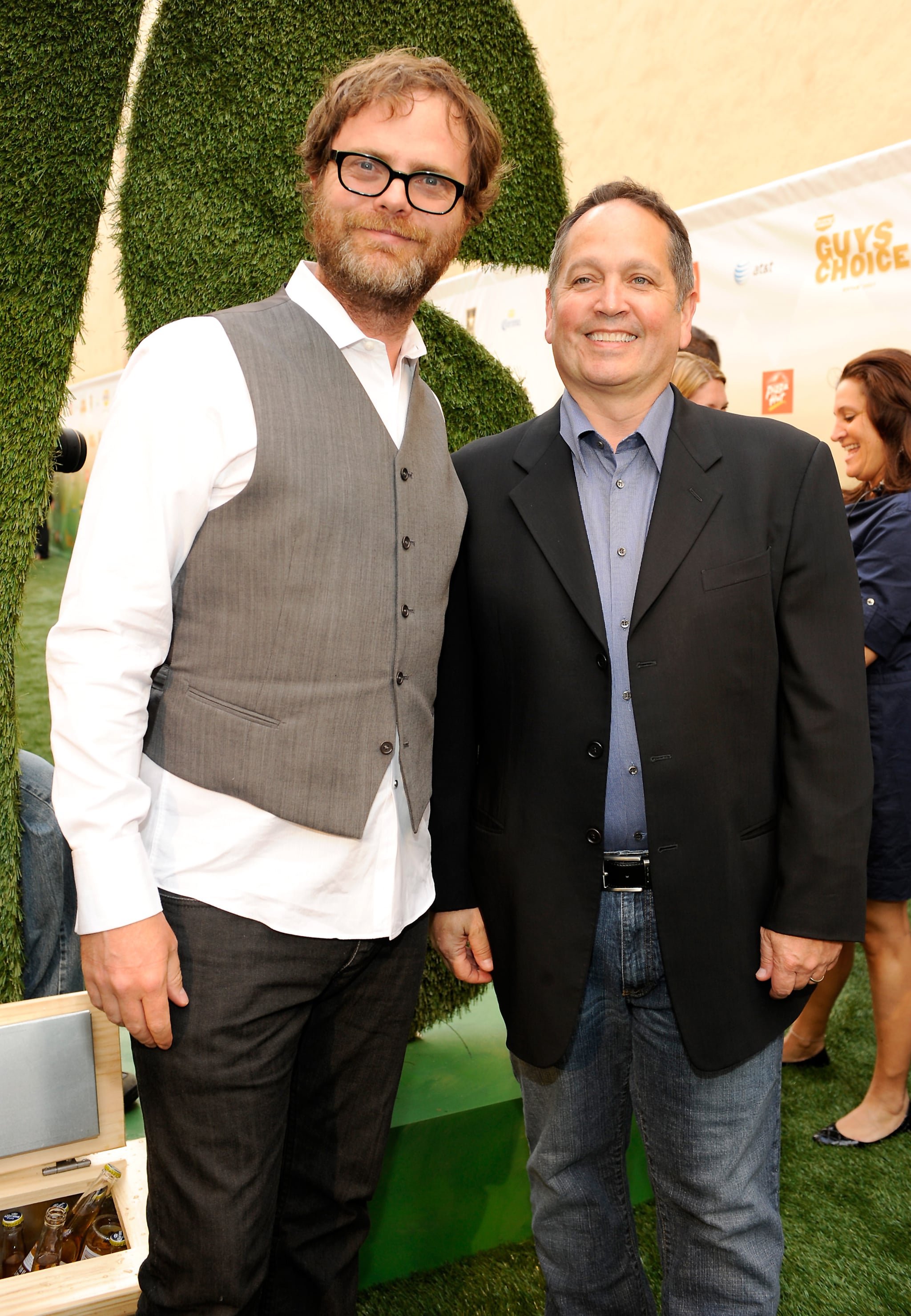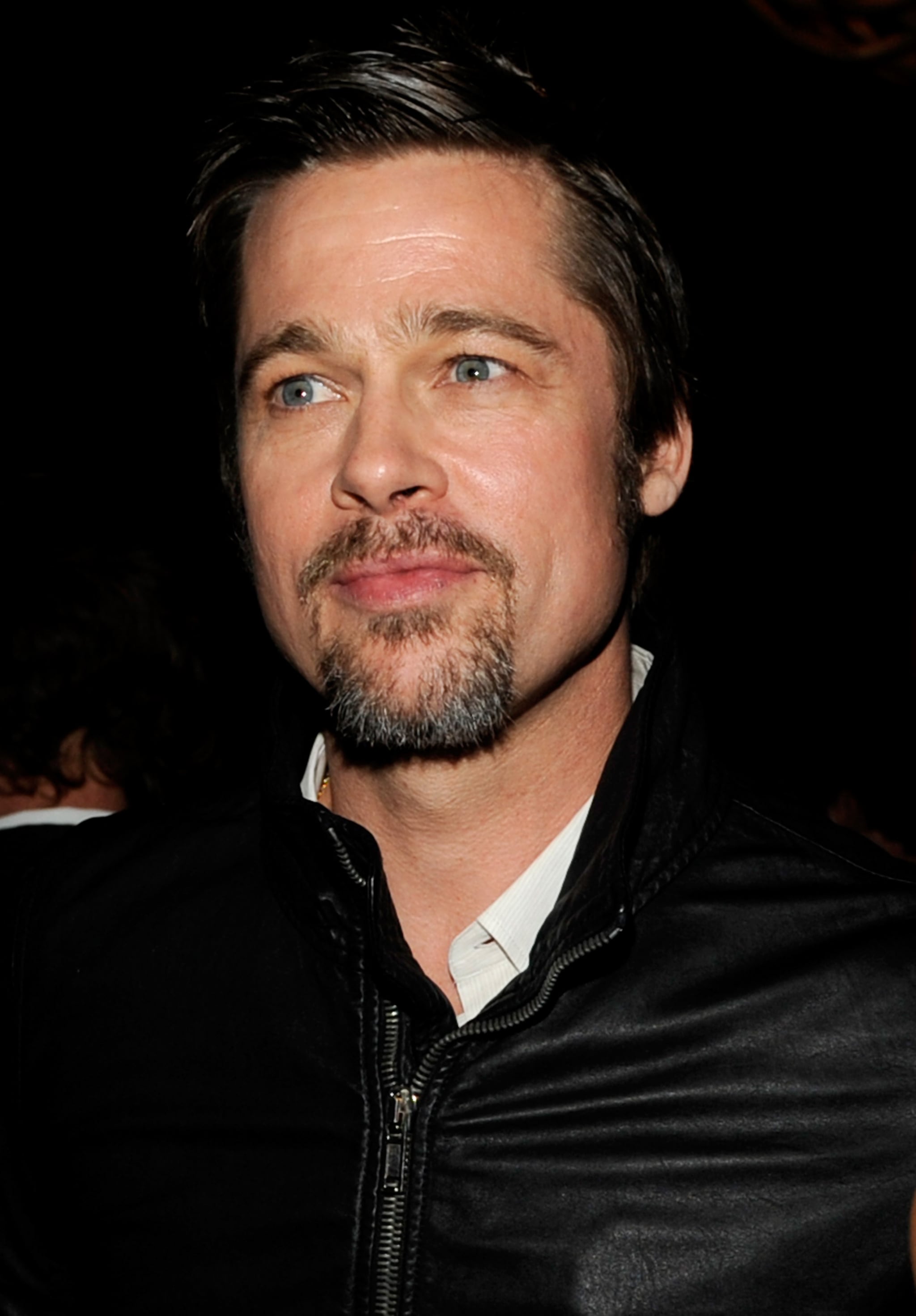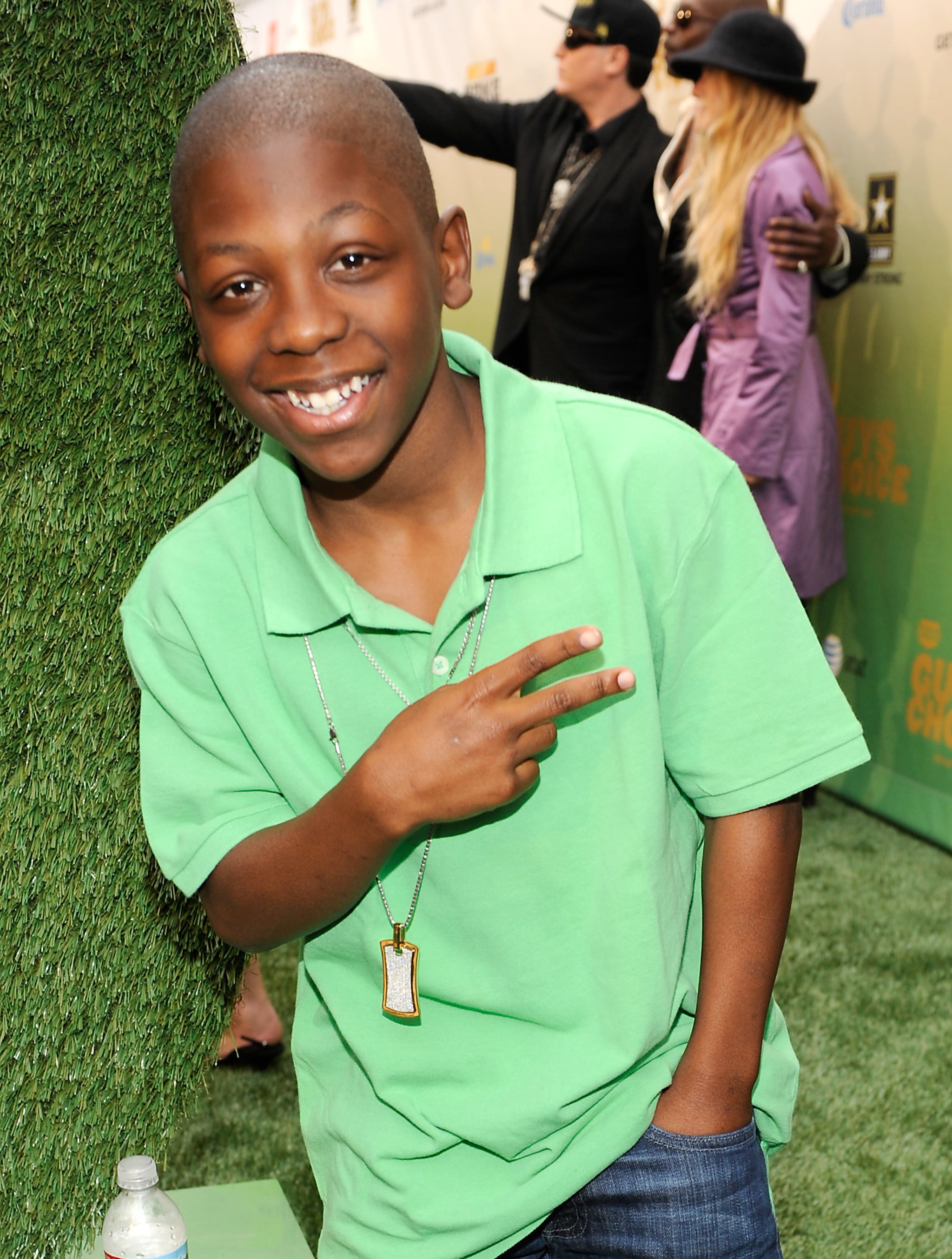 Images include: Brad Pitt, Halle Berry, Jamie Foxx, Jonah Hill, Malin Ackerman, Asher Roth, Eli Roth, Quentin Tarantino, B.J. Novak, Jason Statham, Sacha Baron Cohen, Rosario Dawson, Robert Downey Jr., Eddie Van Halen, Christopher Mintz-Plasse, Dwayne Wade, Judd Apatow, Mel Gibson, David Fincher, Edward Norton, Mila Kunis, Jack McBrayer, Rain Wilson, Takeru Kobayashi, Joey Chestnut, Lars Ulrich, Leslie Mann, Clint Eastwood, Michael Irvin, Hayden Panettiere, Eddie Van Halen, Bobb'e J. Thompson, Leslie Mann, Vikki Ikki, Rikki Ikki, Fred Willard