Photos of Brad Pitt and Maddox Jolie-Pitt at LAX Headed to Super Bowl
Brad Pitt and Maddox Head to Miami to Cheer on the Saints!
Brad Pitt and Maddox took off from LAX today and arrived in Miami to attend tomorrow's Super Bowl! Maddox has become quite the little Saints fan after spending so much time in New Orleans where they own a house. Brad and Mad went to a game in January, and the little guy was already decked out in a jersey for today's flight. The Super Bowl is always a star-studded event, but with the Jolie-Pitts joining the group, it should be an especially exciting Sunday.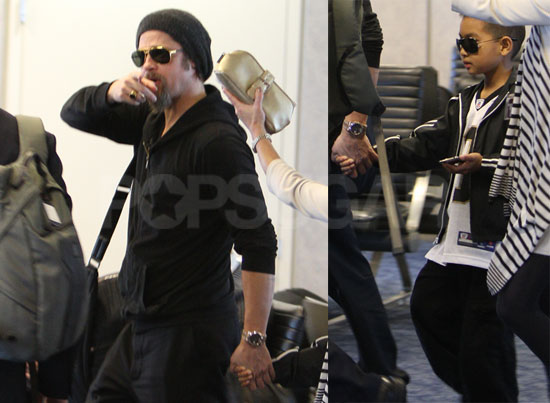 More of Maddox and Brad so
.