Photos of Britney Spears, Sean Preston Spears Federline, Jayden James Spears Federline And Jason Trawick at Santa Monic Pier
Britney and Jason's Fun Day at the Pier With Sean and Jayden!
Britney Spears went with short shorts and a bulky sweater yesterday for a trip to the Santa Monica Pier in LA with her boyfriend, Jason Trawick, and sons, Sean Preston and Jayden James. Sean and Jayden amused themselves by hitting the rides, while Britney and Jason kept a watchful eye over their fun. Britney smiled only rarely throughout the afternoon, and she and Jason are rumored to be in the midst of another rocky patch — they were spotted having a very public argument while eating last Thursday night at the Mondrian Hotel, and she apparently even left the meal early. They've weathered tough times in the past, so hopefully Brit and Jason will be back to happier outings together soon.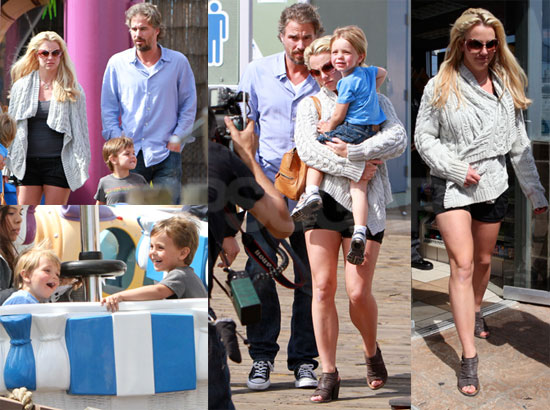 To see more Britney just
.