Photos of Britney Spears, Sean Preston Spears Federline, Jayden James Spears Federline, and Lynne Spears Together in LA
Sean and Jayden Wave as Britney Goes Off to Work!
Britney Spears and her mother Lynne headed off to a meeting in LA this afternoon, with Sean Preston and Jayden James, in his favorite Spiderman outfit, waving goodbye as their SUV drove away. Things haven't been all about work for Britney lately, though, as she also had time to see Alice in Wonderland. Evidently she's in line with the other people who made it a runaway success at the box office, since Brit said she loved it.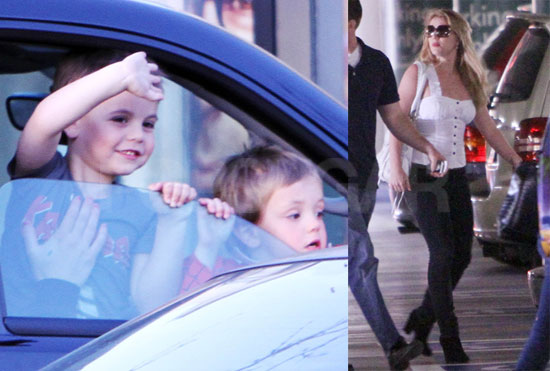 To see more Britney, just
.