Photos of Britney Spears Shopping in LA and Dying Her Hair Blond
Britney Spears Goes Back to Blond!
Britney Spears spent her Friday shopping around LA and wound up at a salon that evening. She was back for her second day in the hairdresser's chair on Saturday, emerging later with a set of new blond extensions after going two months as a brunette! Britney was then off to hit a few more shops including the Vionnet boutique, where she ran into former American Idol contestant Katharine McPhee. While Brit's concentrating on her new look, the same apparently can't be said for her next album — despite rumors that she'd be out with another record in June, Britney and her team just dismissed the stories as BS. Britney brought her lightened locks out again yesterday when she picked up her drink of choice from Starbucks.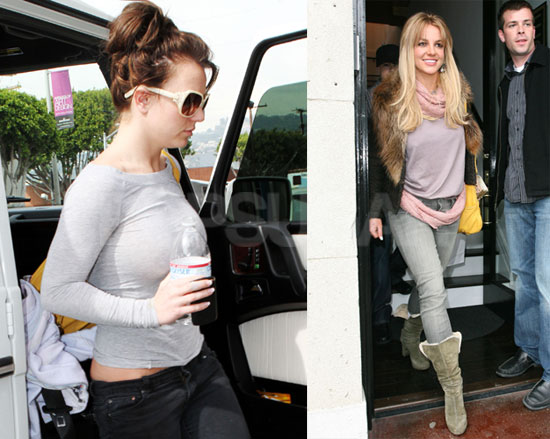 To see more Britney, just
.