Photos of Britney Spears and Starbucks in LA
Is Britney Spears This Year's Surprise at the AMAs?
Britney said her life may be like Groundhog Day, and things are sad and uneventful, but at least she's turned things around and is healthy again — well, minus the calorie-packed coffee drink addiction. Britney deserves a guilty pleasure and her longtime (on and off) manager Larry Rudolph said she's ready for this comeback. He also took credit for brainstorming the idea of the upcoming MTV documentary where she can "say what she needs to say on her terms." Until that show airs on Nov. 30, we might get to watch Brit this weekend at the AMAs. She is not scheduled to be there according to her record label, but apparently there are big surprises in store that even host Jimmy Kimmel doesn't know about.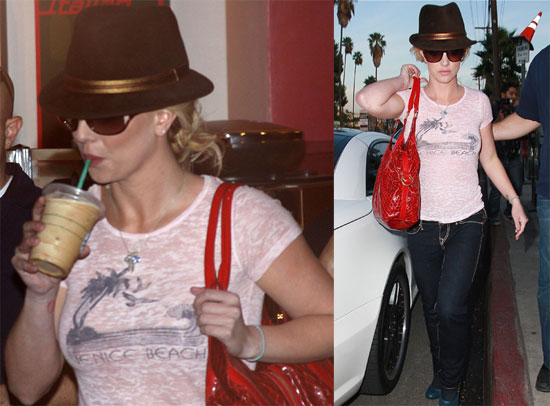 For more pics of Britney doing her thing just read more.