Photos of Cameron Diaz and Tom Cruise on Set in Boston 2009-10-13 06:00:00
Suri and Katie Play Track and Field, Tom and Cameron Work
Katie Holmes and a precious pigtailed Suri Cruise spent the afternoon at a track in Boston yesterday. The girls jogged a little bit and even ran the stairs — with Suri's baby doll and at a three-year-old's pace of course. We've seen Suri loving her ice cream and cupcakes in New England, but apparently she's keeping up with her pint-sized fitness as well. Katie's a marathoner and with kids as young as Suri participating in triathlons it looks like she's got a competitor on her hands. According to reports, Tom and Katie are trying to work out where to send Suri to school, but it seems like the whole family agrees on their love of running.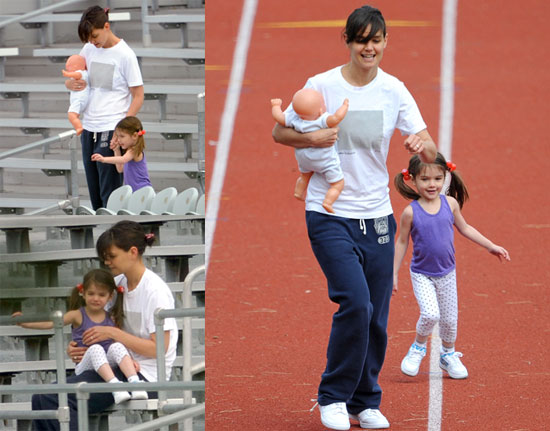 Meanwhile, Cameron Diaz and Tom Cruise were back at work on the set of Wichita yesterday. Cameron was back in her yellow dress and combat boots, which isn't quite one of her usual enviable looks. Tom took a breather between takes biding his time filming before joining his girls for more family fun.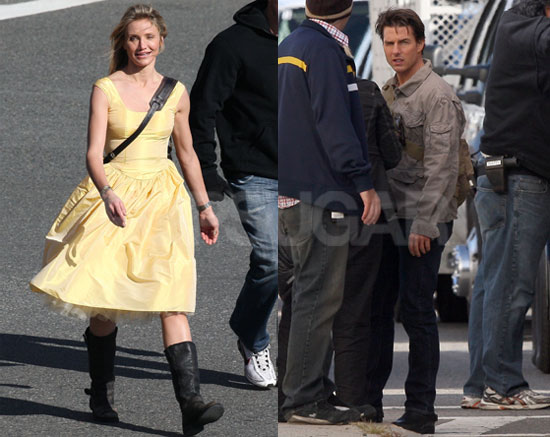 LOTS more of Cameron and Tom on set and Katie and Suri so
.