Photos of Courteney Cox and Busy Philipps With Their Daughters on Cougar Town Set
Courteney Cox and Busy Philipps Bring Their Adorable Daughters to Work in Town!
Courteney Cox and Busy Philipps were back to work on Cougar Town in LA yesterday with their daughters Coco and Birdie. Coco and Courteney hung by the trailers, while Busy and Birdie took advantage of what craft services had to offer. The set has been a happening place with people popping in and out recently, including guest star Sheryl Crow. All the action has Buzz loving the direction the show has taken, and we'll get to see lots more considering the ladies are confirmed to be back for a second season.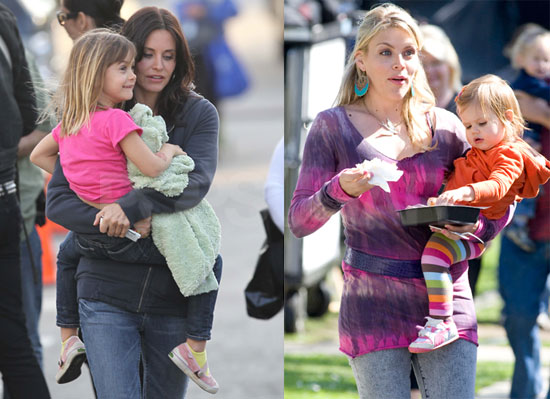 To see more of Courteney and Coco, just
.