Photos of Eva Longoria, Kate Becksinsale, Jenna Dewan at GAP 1969 Denim Store Opening
Kate, Jenna, Jerry and Eva Fall Into the Gap's 1969 Jeans
Kate Beckinsale brought her daughter Lily to check out the Gap's new 1969 Jeans Shop on Robertson Blvd in LA yesterday — get her look here. Jerry O'Connell opted got into the denim spirit with wife Rebecca Romijn, while Eva had some help browsing in her oversized sweater. While Desperate Housewives rolls on, Eva has been twittering up a storm about her recent escapades which included celebrating a day in her honor and posing with Jerry Seinfeld and Tina Fey while filming his new show The Marriage Ref.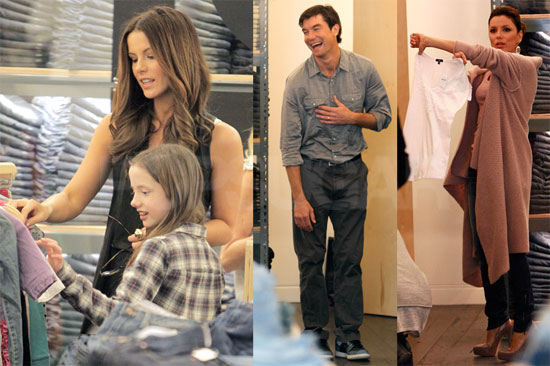 Jenna Dewan looked great in her distressed denim heading back to her car after checking out the store and Selma Blair was spotted in her big sunglasses and buckle boots . Debra Messing didn't look like she was too interested in the pants, but she did keep her arms full of on trend plaid. Even Sarah Michelle Gellar stopped by though all the ladies, and token Jerry O'Connell, made it in and out before the rain hit in LA later in the afternoon.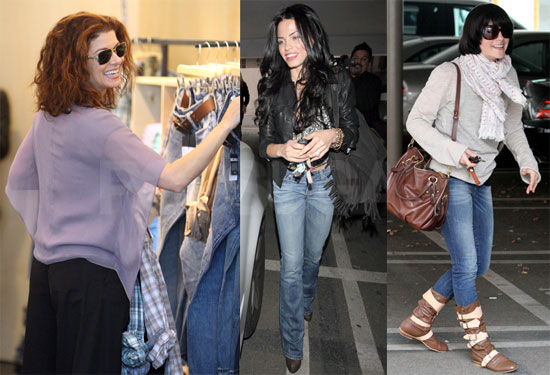 To see more from the day of shopping, just
.