Photos and Exclusive Interview with Kate Bosworth at the Global Green Fundraiser
Kate Shows Her Alter-Eco in SF Before Returning to LA
Kate Bosworth grabbed dinner in LA on Wednesday, but she was in San Francisco earlier this week to attend a benefit for Global Green, an environmental organization she supports along with some of the special guys in her life. She spoke at the event, looking fabulous in her specially designed Phillip Lim dress, and chatted with us all about her earth-friendly diet, as well as a new project, car, and what she's up to ove the holidays. Here's more:
On her holiday plans: "I'm not traveling so I guess that's the best way! I'm in LA and my family is coming out and they're going to be with me in LA."
On her next environmental project: "My next project, [her friend] Nadia and I came up with it, because part of my land is sort of tiered in a funny way — and we looked at each-other one day and said, 'You know what would be great? An organic vegetable garden!'"
On her eco-friendly ride: "The car I just got is a new clean diesel VW Jetta, it gets over 40 miles per gallon, which is quite good."
Guess she needed to upgrade that Prius she bought last year, but it's great to see Kate stepping up to try new things for the sake of the environment — especially when she looks so fabulous doing it.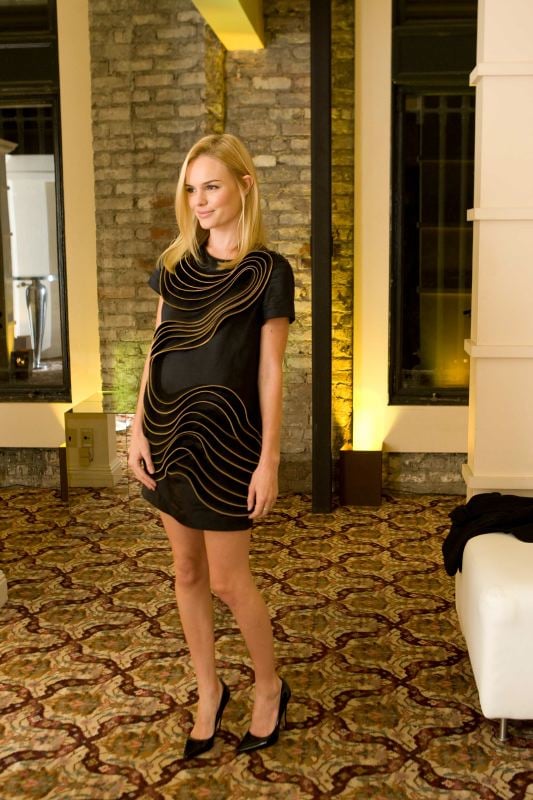 To see more photos of Kate in LA and SF just read more.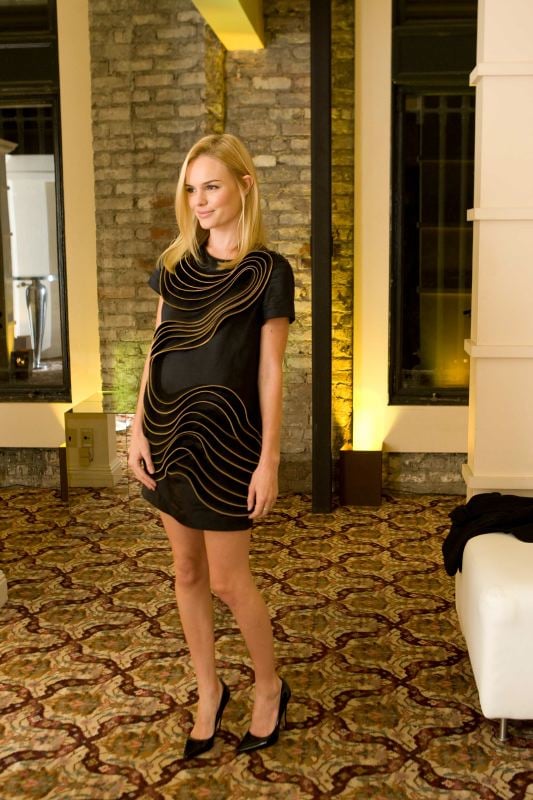 Photos courtesy Drew Altizer and Splash News Online