Photos of Fergie, Katy Perry, Nick Jonas At 2010 Grammy Award Nomination Show 2009-12-02 20:24:11
Beyonce, Kanye, BEP and Taylor Nab Most Grammy Noms!
The Grammy Award nominations were announced tonight during a star studded show featuring past winners. Fergie and the Black Eyed Peas took the stage, but the night's big stars included Beyonce, Lady Gaga and Taylor Swift who all snagged multiple nods — check out the whole list of nominees here! Knowles topped the list with a whopping 10, while Swift was close behind with eight. The Peas and Kanye were among those who got six each while Gaga and Jay-Z are up for five apiece. Katy Perry was busting out of her dress during the festivities while Nick Jonas performed with his new band The Administration. LL Cool J hammed it up as the night's host — congrats to all the nominees!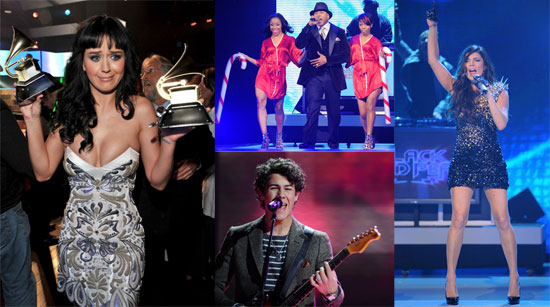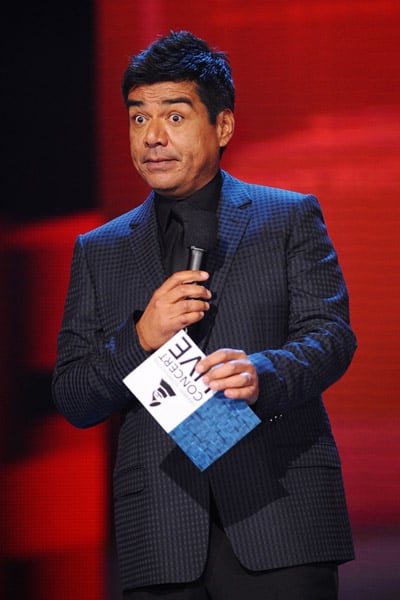 To see more pics from the event just read more.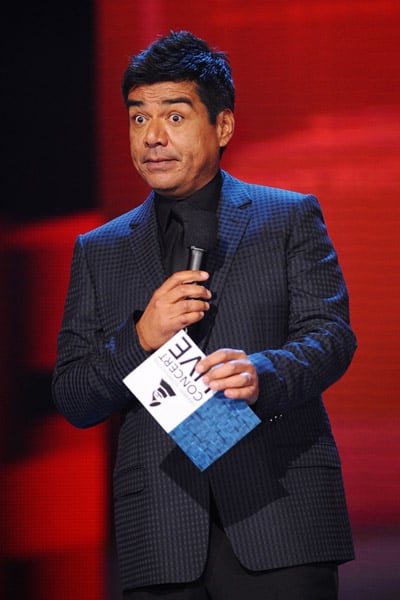 Images include: LL Cool J, George Lopez, Katy Perry, Fergie, Will.i.am, Taboo, apl.de.ap, Kevin Jonas, Joe Jonas, Colbie Caillat, T Pain, Smokey Robinson, Ringo Starr, Barbara Bach, Dwight Yoakam, Neil Portnow