Photos From the 2009 MTV Los Premios Award Show in LA
The Ladies Heat Things up at MTV's Los Premios Awards
It's been a big week for Latin music, from the PBS Music Special with J. Lo to last night's Los Premios Awards honoring the best music of the genre. The event was hosted by MTV in LA, and the red carpet was full of gorgeous gals, from Alessandra Ambrosio, Ashley Tisdale, and Audrina Patridge to Kelly Osbourne — who do you think was the best dressed?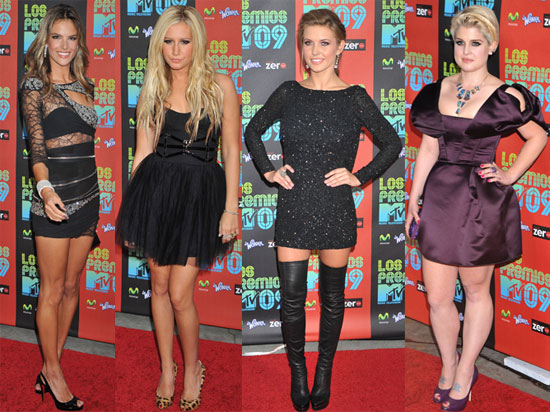 Nelly Furtado kicked off the show, which also brought out Pete Wentz, Snoop Dogg, Tommy Lee, and Dave Navarro. Selena Gomez was also on hand, looking sweet in her neutral-colored gown. Ashley Tisdale was another of the evening's performers, and Shakira even made an appearance via satellite.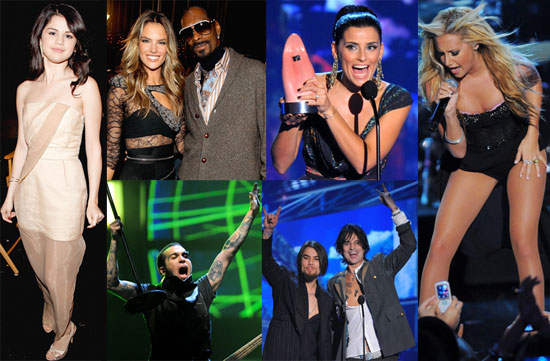 For lots more photos, just read more.
Images include: Kelly Osbourne, Nelly Furtado, Wilmer Valderrama, Dave Navarro, Snoop Dogg, Kelly Rowland, Ashley Tisdale, Audrina Patridge, Alessandra Ambrosio, Selena Gomez, Miranda Cosgrove, Pete Wentz, 50 Cent, Kelly Rowland, Paulina Rubio, Tommy Lee