Photos From the 2010 Golden Globes 2010-01-17 23:59:21
Avatar, Mad Men, and Glee Take Home the Gold at the Globes
The Beverly Hilton Hotel was star-studded last night as the Golden Globes took over. The evening was kicked off by host Ricky Gervais cracking up the A-list crowd with his sarcastic opening monologue, before one of the first awards of the evening went to the extremely grateful Mo'Nique for her work in Precious. Drew Barrymore was honored for her work in Grey Gardens, and she was later able to thank Justin Long and Jessica Lange from the press room. Big TV honors for the ladies went to Toni Collette for The United States of Tara and Julianna Margulies of The Good Wife. Michael C. Hall took home a win for his work in Dexter, and retreated to the press room afterward to talk about going public with his cancer fight. Alec Baldwin won for 30 Rock, though he wasn't able to attend, and his statue was accepted by presenters Jennifer Garner and Ashton Kutcher.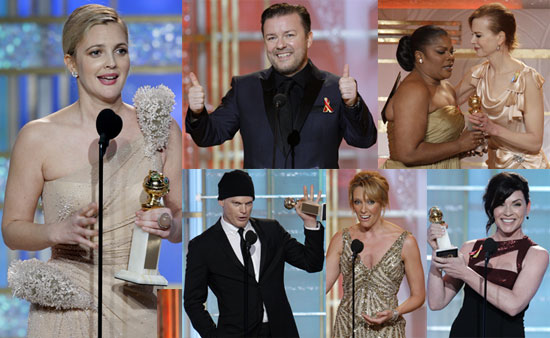 The Hollywood Foreign Press loves to praise the newcomers and this year Glee won Best TV Comedy which left Tina Fey of 30 Rock looking a little stunned. Mad Men did it again by capturing the Best TV Drama but in the press room, January Jones was all about sharing her love for Jersey Shore. Reese Witherspoon, Halle Berry, and Jennifer Aniston all skipped the red carpet, but they all looked fabulous on stage presenting awards — especially Jen with the up-to-there slit in her black gown. Meryl Steep and Sandra Bullock humbly accepted their honors for their film work, while Jeff Bridges took home gold for Crazy Heart and Robert Downey Jr. won for Sherlock Holmes. James Cameron of Avatar quoted a little of the Na'vi language when he took the award for Best Director, and he was full of praise for the film industry when he spoke at the podium once again while accepting the Best Motion Picture Drama award for his movie. The stars also made a special effort to direct the audience's attention toward giving generously to Haiti, but all in all it was a big night for Hollywood — make sure to check out Buzz's full list of winners!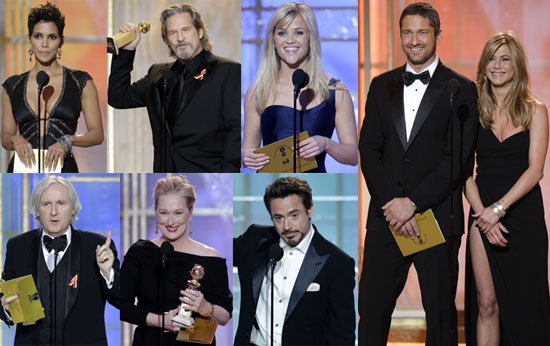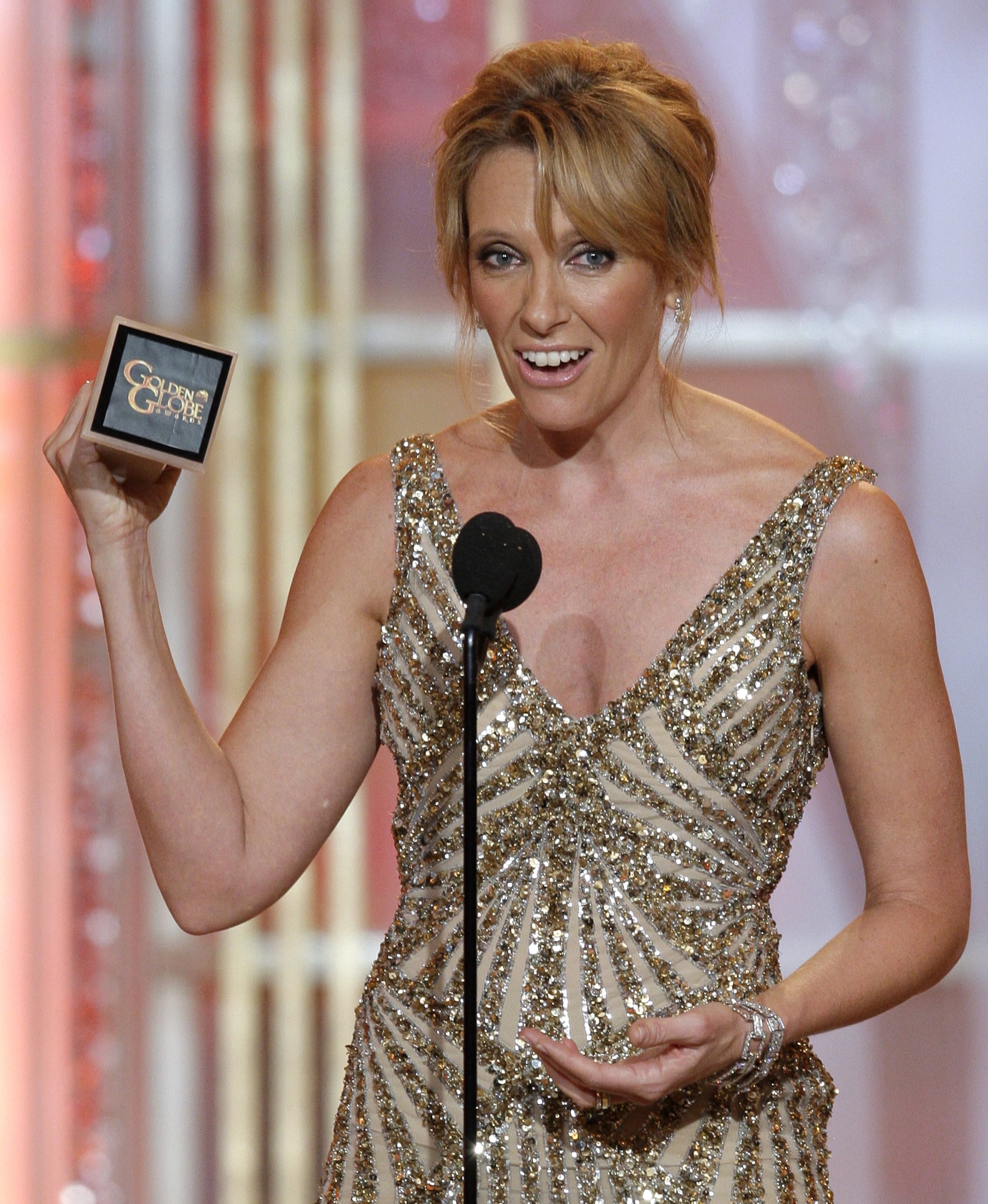 Tons more photos from the show when you read more.