Photos From the Red Carpet of the 2010 People's Choice Awards in LA 2010-01-06 23:55:00
All the Short, Long and Handsome on the People's Choice Awards Red Carpet!
Los Angeles may be in the middle of a relatively cold snap, but the stars warmed things up with some smoking hot dresses on the red carpet at last night's People's Choice Awards. The ladies stepped it up with a variety of metallic accents — including a shiny new engagement ring on Carrie Underwood. Twilight star Kellan Lutz joined in the fashion fun sporting a bold blue jacket. Diane Kruger, who is currently your pick for best dressed, and Olivia Wilde showed off different takes on white while funny girl Sandra Bullock's simple hair and makeup let her dress shine on her way into a big night! Inside she met up with Ryan Reynolds and the two got super cute together in the press room.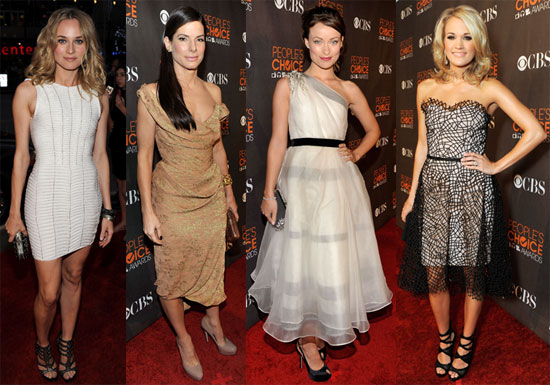 Alyson Hannigan went with a classic black silhouette and was one of the night's winners — check out the whole list here. Glee costars Corey Monteith, Dianna Agron and Lea Michele hit a high note on the red carpet with their bright smiles and short skirts. There was tons more fun once the show got started. Make sure to check in with Fab, Bella and CelebStyle who are covering all the fashion and beauty from the big night!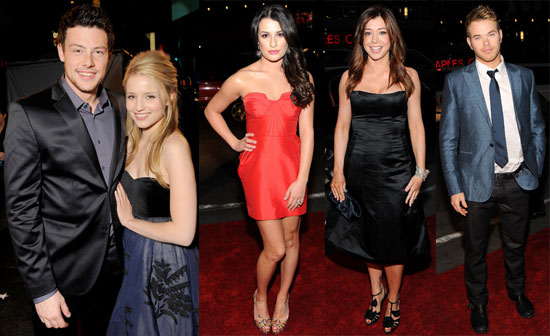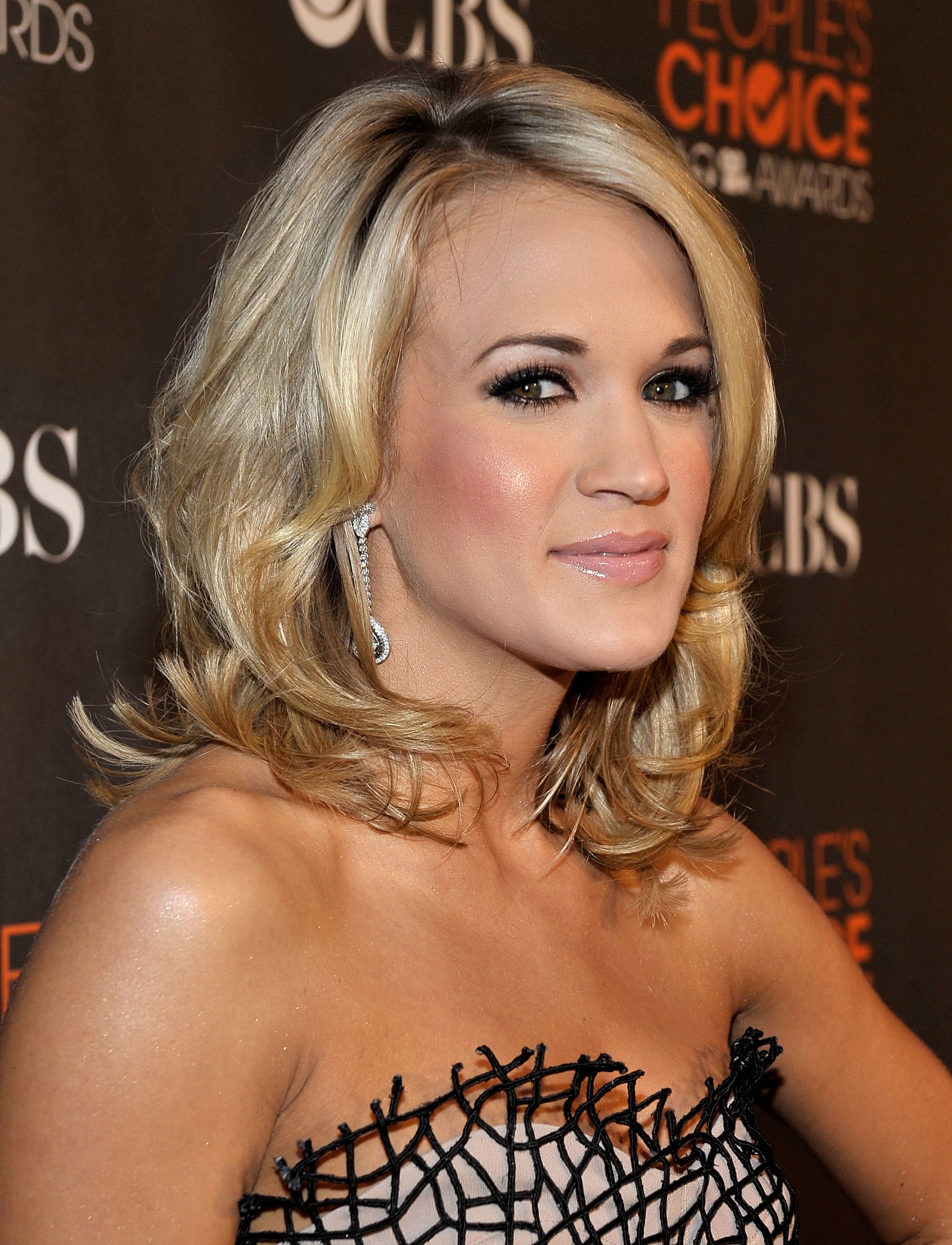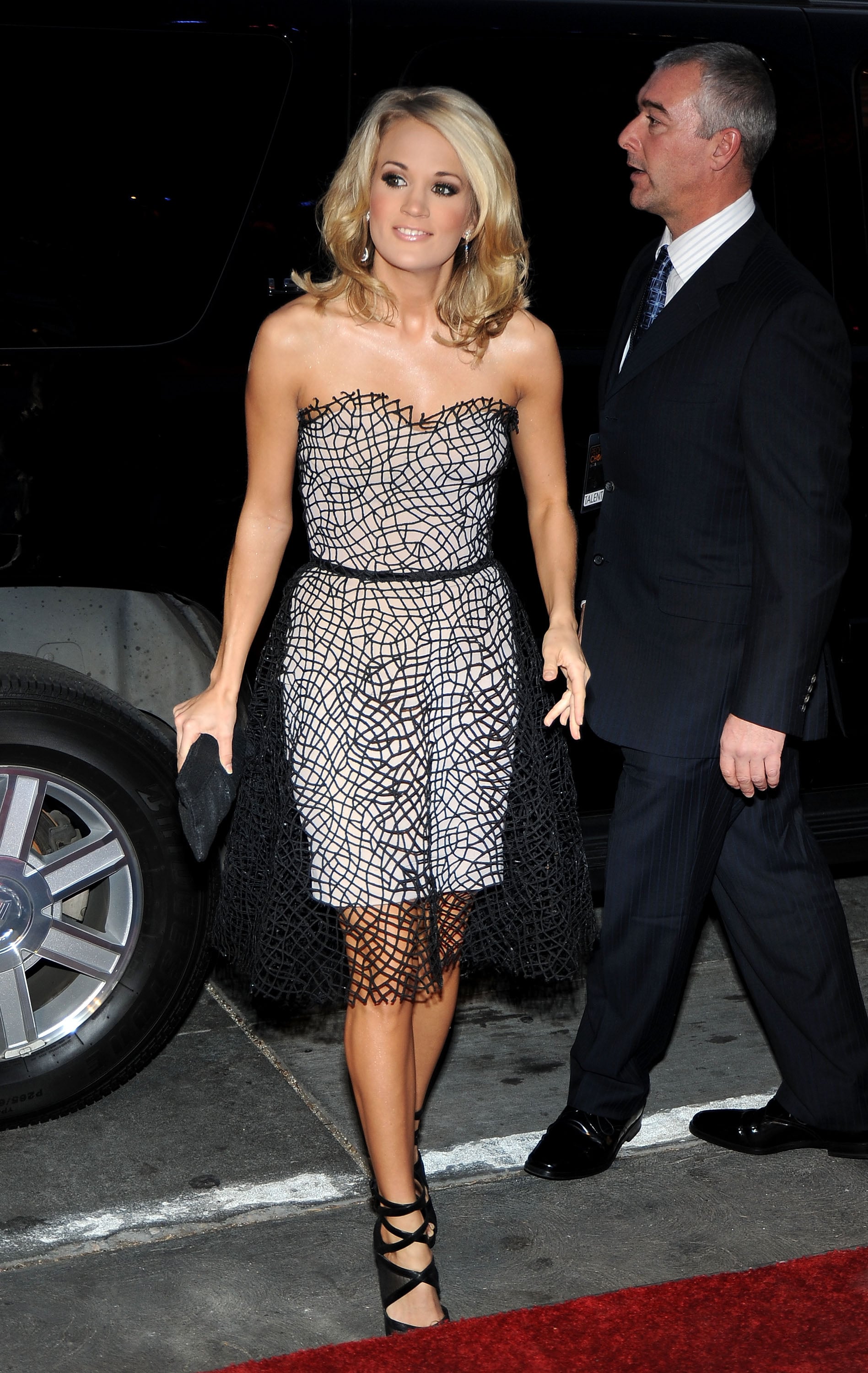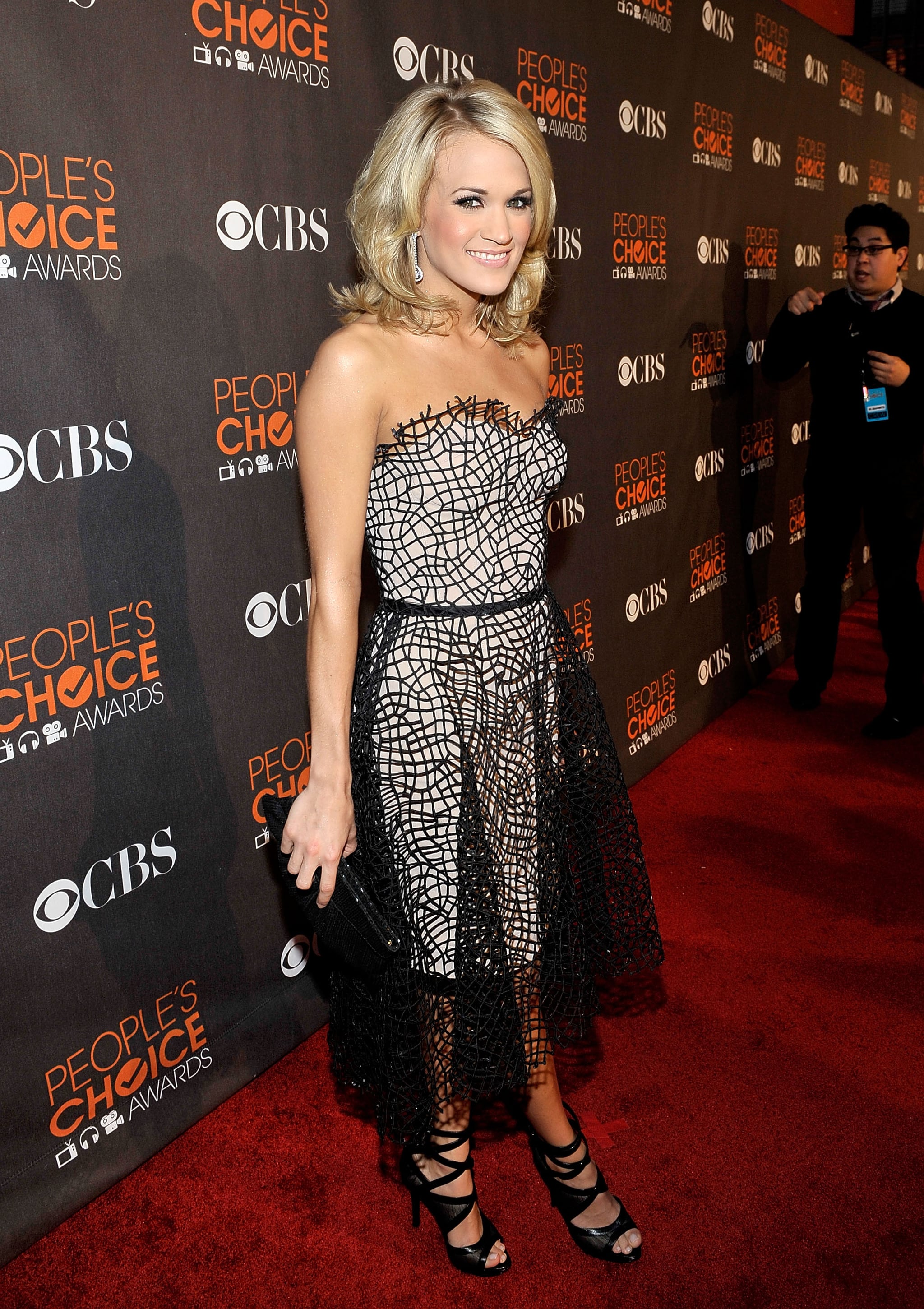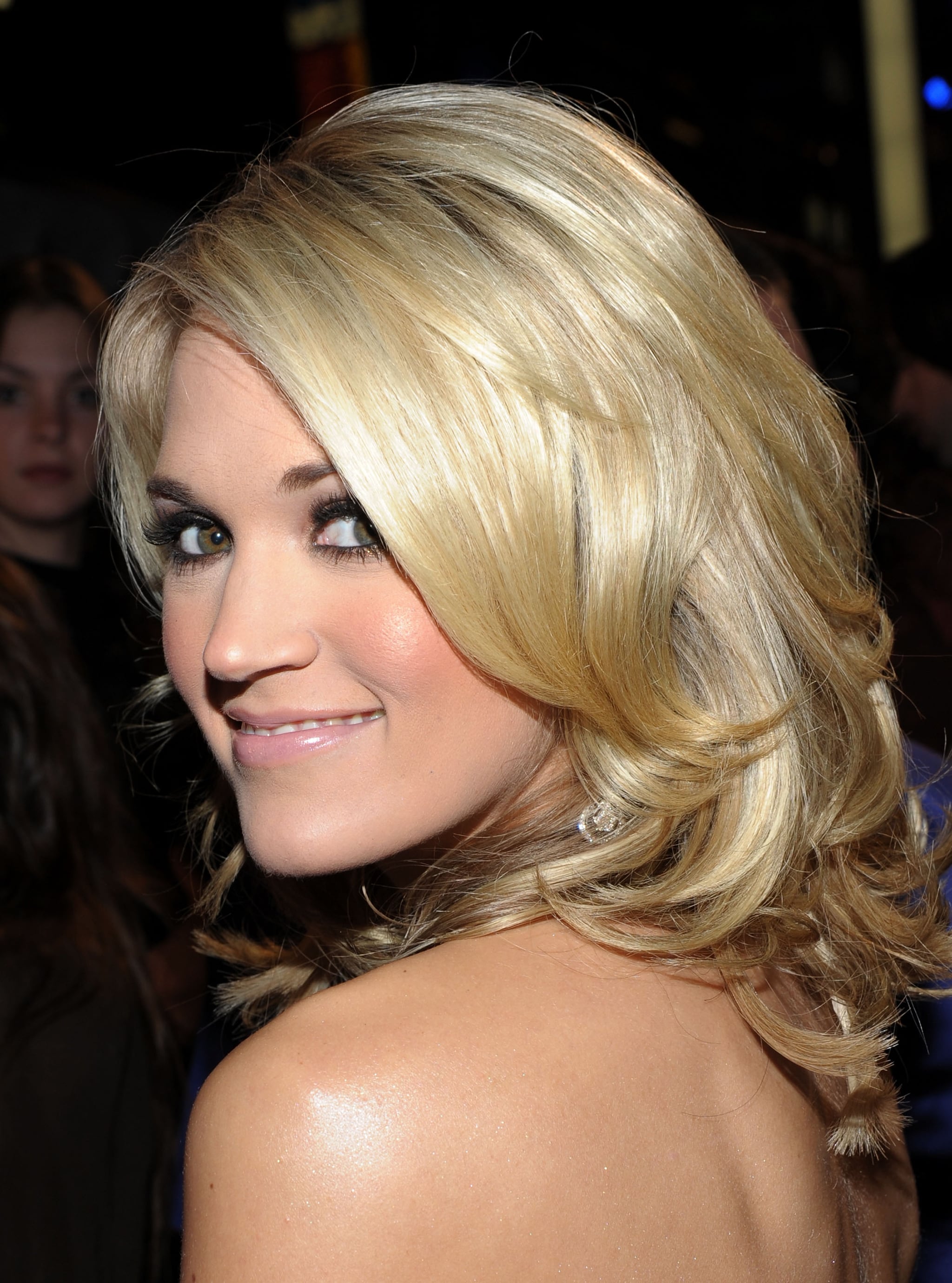 To see more from the carpet, including Sandra Bullock, Carrie Underwood, and Diane Kruger, just read more.