Photos From the Set of Sex and the City 2 Sarah Jessica Parker, Jason Lewis, Kim Cattrall and Patricia Fields
Jason Lewis Makes a Triumphant Return to Sex and the City!
Jason Lewis told us there was "a good chance" he'd be back in Sex and the City 2 — and apparently it's true, as he joined costars Sarah Jessica Parker and Kim Cattrall on set in NYC this morning! There were no signs of Kim in a wedding dress this time around, but it would be a thrill if famously single Samatha and Smith Jerrod tied the knot after all their ups and downs. We won't get to know the full plot until the movie hits screens next Spring, though it's fun now to speculate about what will happen for all the ladies in the next installment.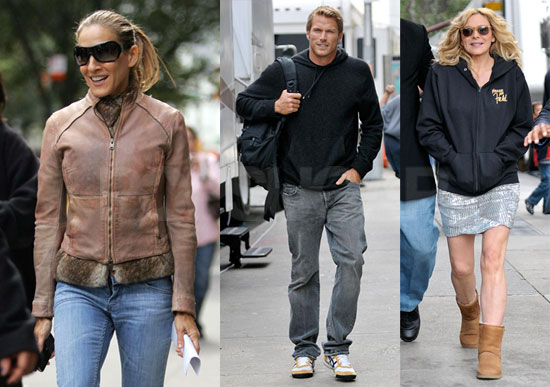 For more photos from the set just
.